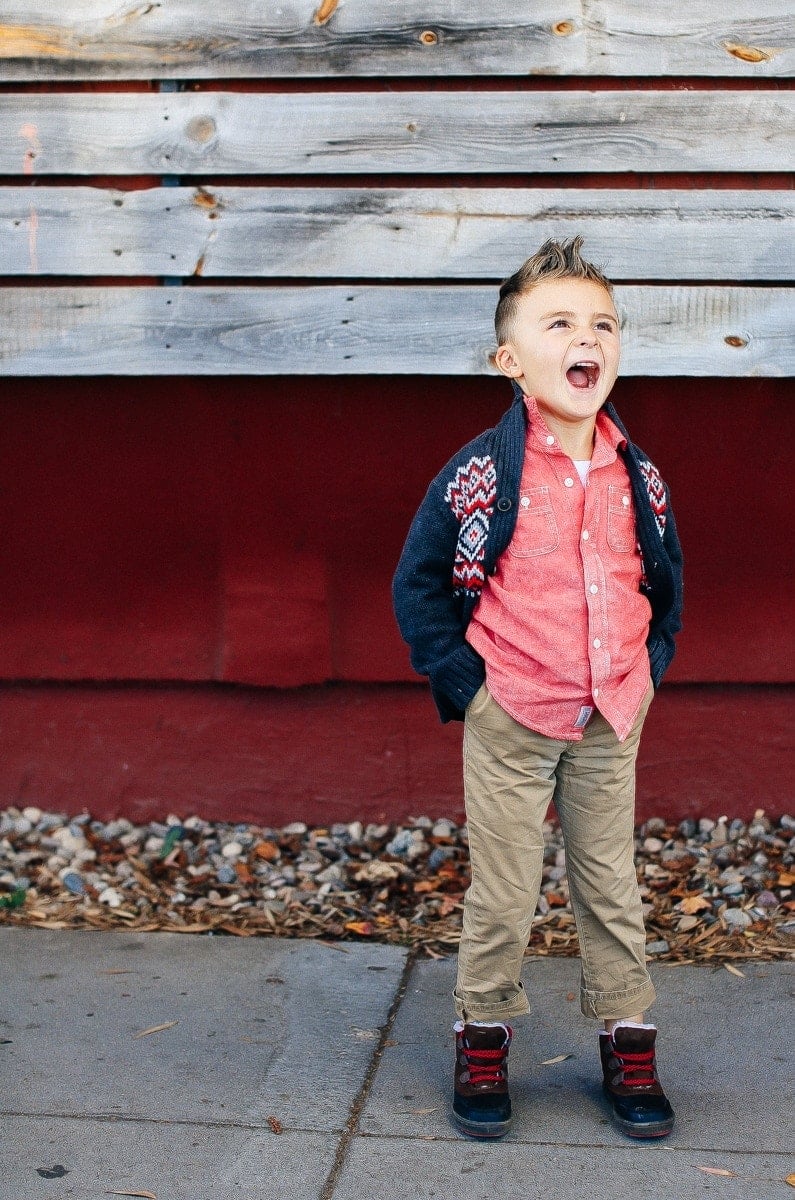 "This Post Is Sponsored By Everywhere Agency On Behalf of Oshkosh B'gosh; however, all thoughts and opinions are my own."
Everything you think about Southern California is absolutely correct.  No matter which way you turn, the sunshine is constant, everyday is a beach day, and health conscious dwellers punctuate the landscape.
Raising my kids in Southern California is quite different from my upbringing in New York City.  The seasons here are far and few between, and people truly value their outdoor lifestyle. Taking a train has been replaced with taking a hike, and the ground is never covered in snow, but more so sand and sea shells.  Instead of getting cozy next to the fireplace in the living room, these coastal inhabitants are watching the sunset, and campfire canoodling 'round the bonfire.
Despite which climate we consider ours this holiday season,  every parent looks forward to the magic and the memories that can only be made during the holidays. Whether we're braving the crowds at Rockefeller Center, or making sand castles on the California coastline, we ALL have something to treasure this time of year.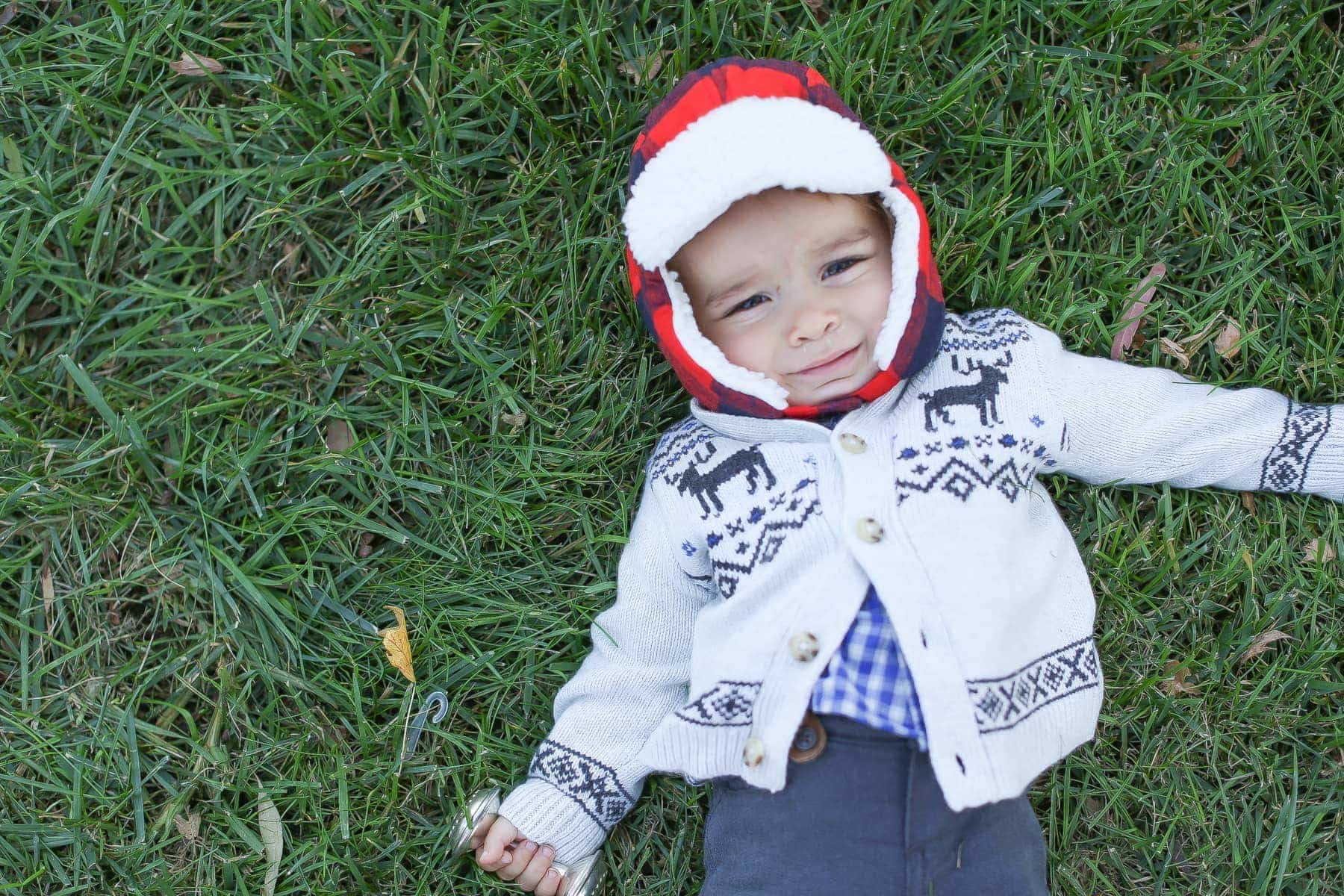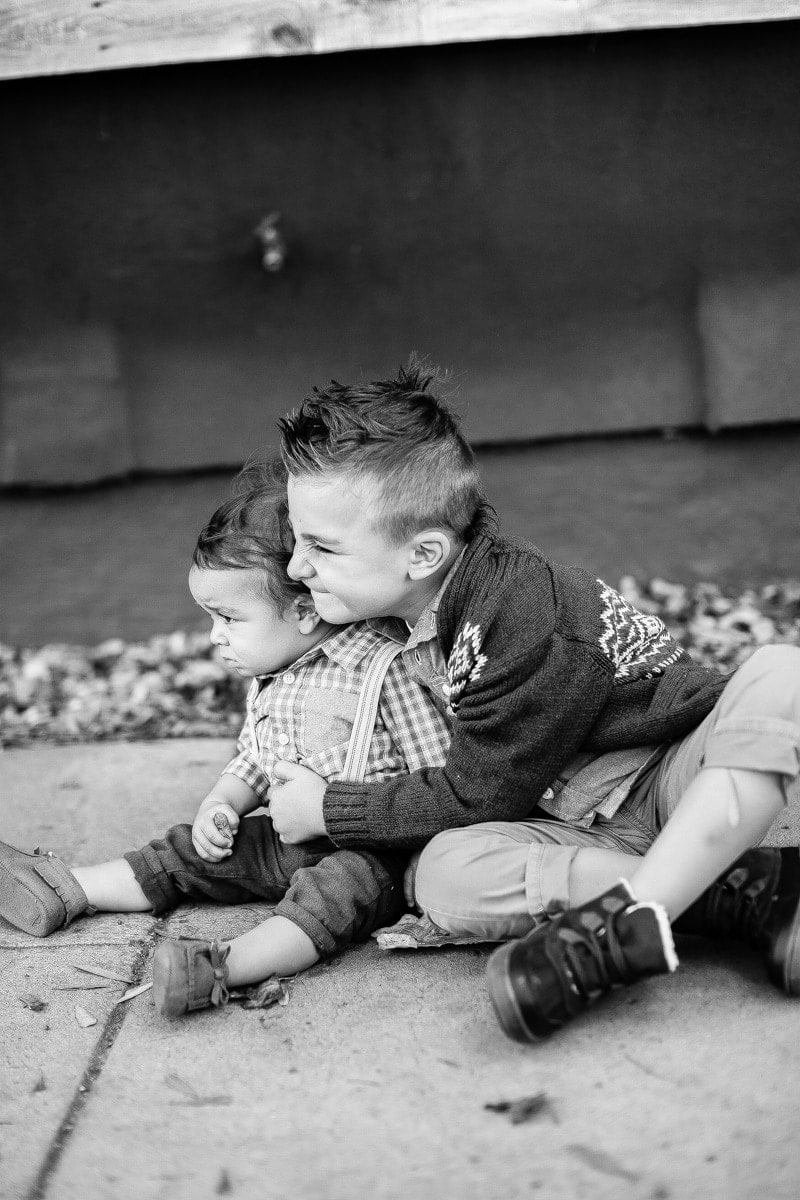 Looking back on past holiday photos, you'd see our family bundled up in many of the images.  Since then, I have traded in the coats and gloves and Santa on every street corner, for a sunshine and 72°, shorts and flip-flops kind of lifestyle. Although always nostalgic about our East Coast days during this time of year, we're proud and quite happy here on the Pacific Coastline, having said goodbye to the winters for 300 days of sunshine.  With that, the days are warm, but the evenings can get brisk in a moment's time, and if you're not layering, you're either hot or cold. Not to worry, Osk Kosh B'gosh has your kids' fashion covered no matter where you are!
Style and comfort need to go hand in hand when approaching a photo opportunity for the holiday season.  Like most parents, I look forward to capturing as many holiday photos as I can, but with my younger two kids on the constant move, capturing the moment with both kids eyes on the camera can be an impossible feat.  For them, I look for items that are comfortable, and for me, obviously I'm looking for awesome kids style and versatility. With Oshkosh B'gosh, I get both! Oshkosh B'gosh is that one stop shop for stylish, age-appropriate holiday outfits.
Seasonal Fashion in a Warm Climate
One of my favorite features of the Oshkosh B'gosh website is their 'outfitting' category.  No matter what child I am shopping for, I always seem to favor style advice they provide. As previously mentioned, San Diego is a layering type of town. If you go ten minutes inland you'll feel like you are in the desert, and when you're on the coast, it's going to be cool and crisp. On any given day in Southern California, you'll need an arsenal of layers.  And lucky for me, Oshkosh B'gosh has made these layers stylish and fun, letting my children's true personalities continue to shine.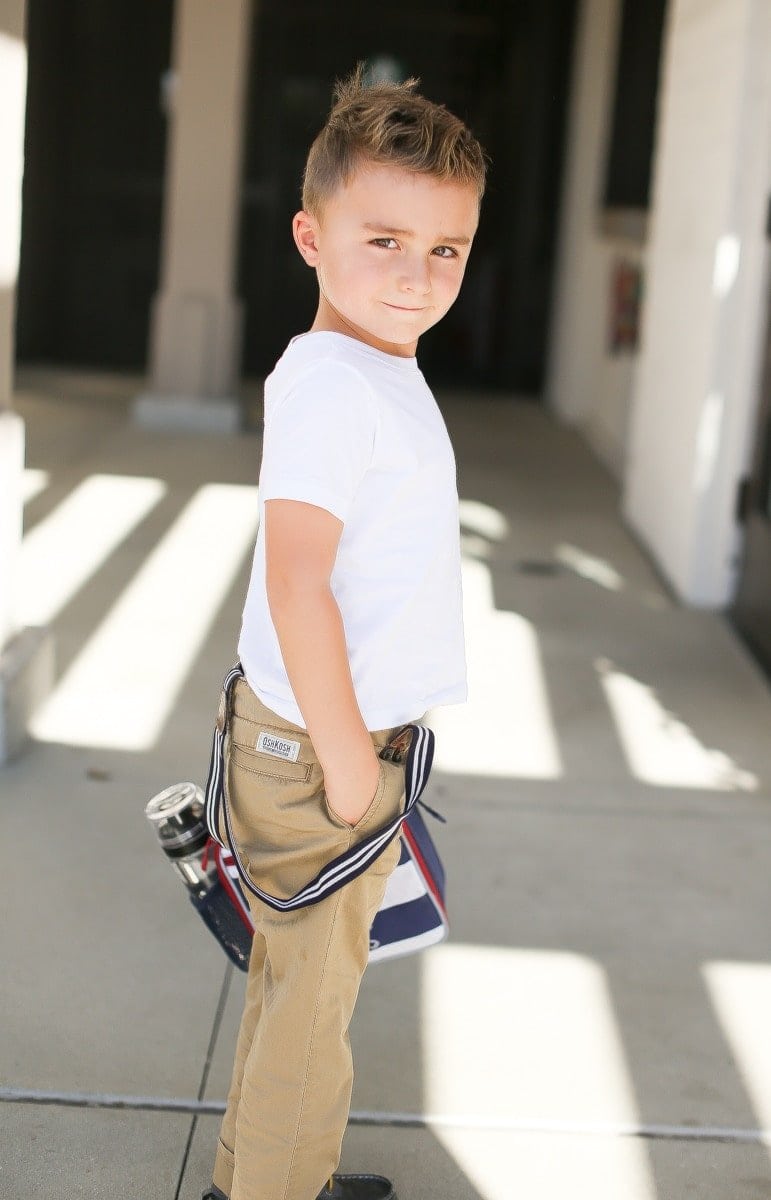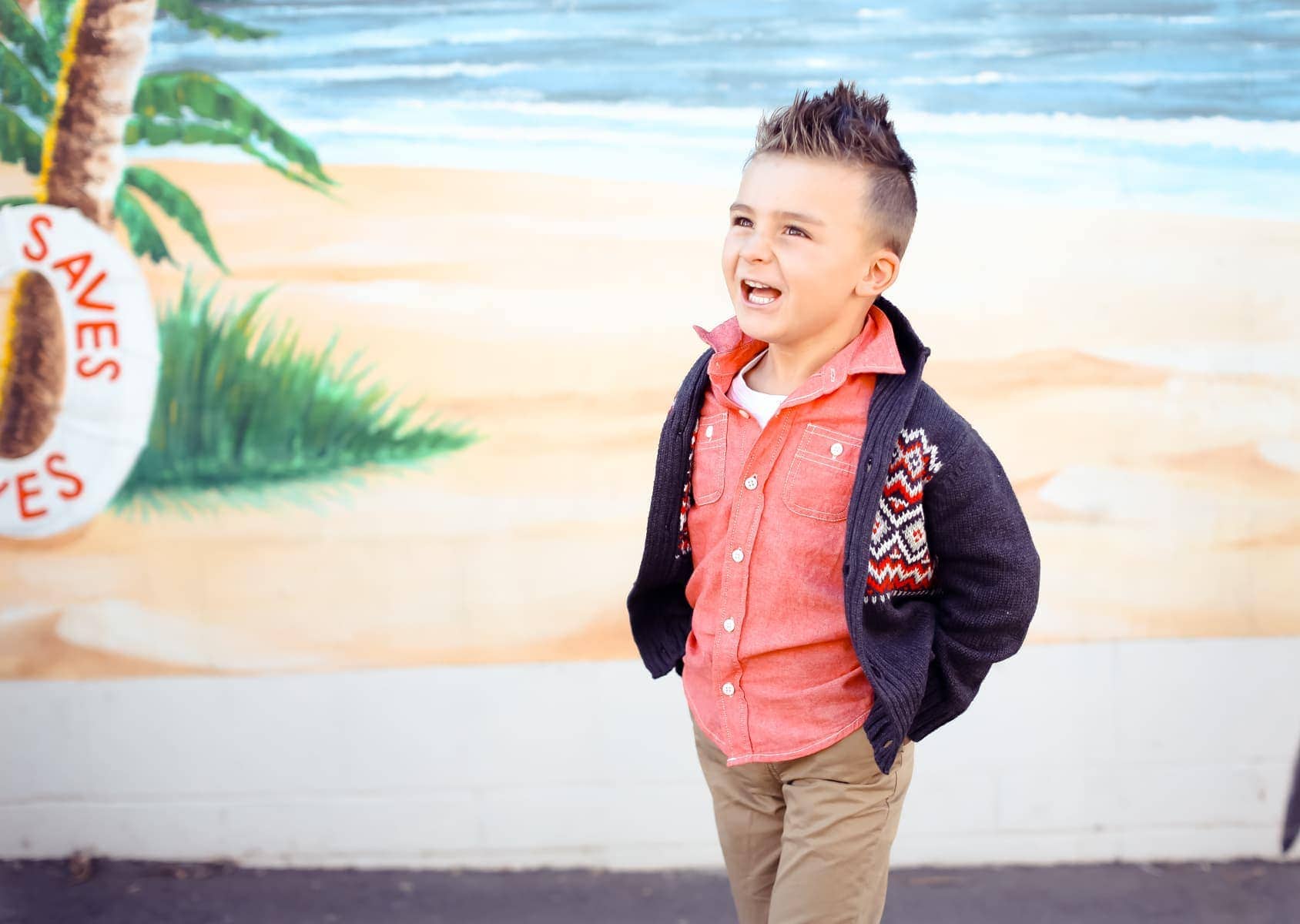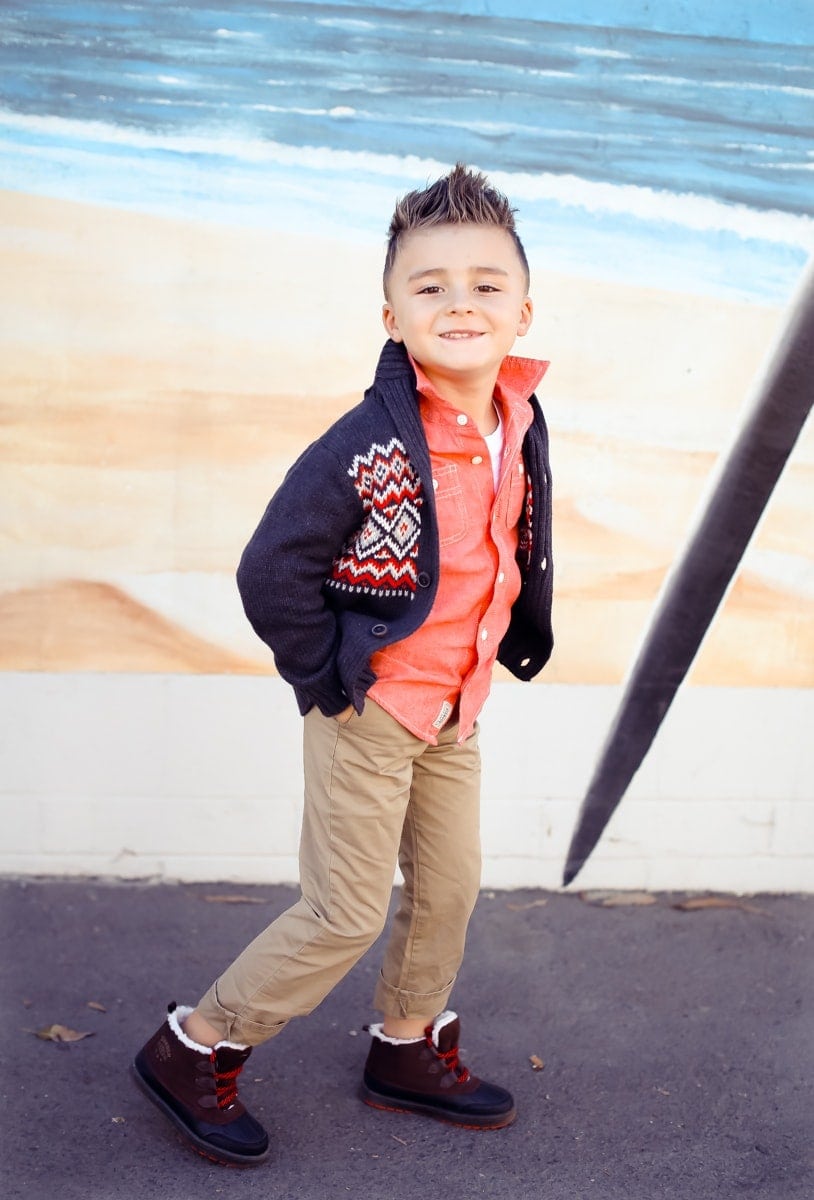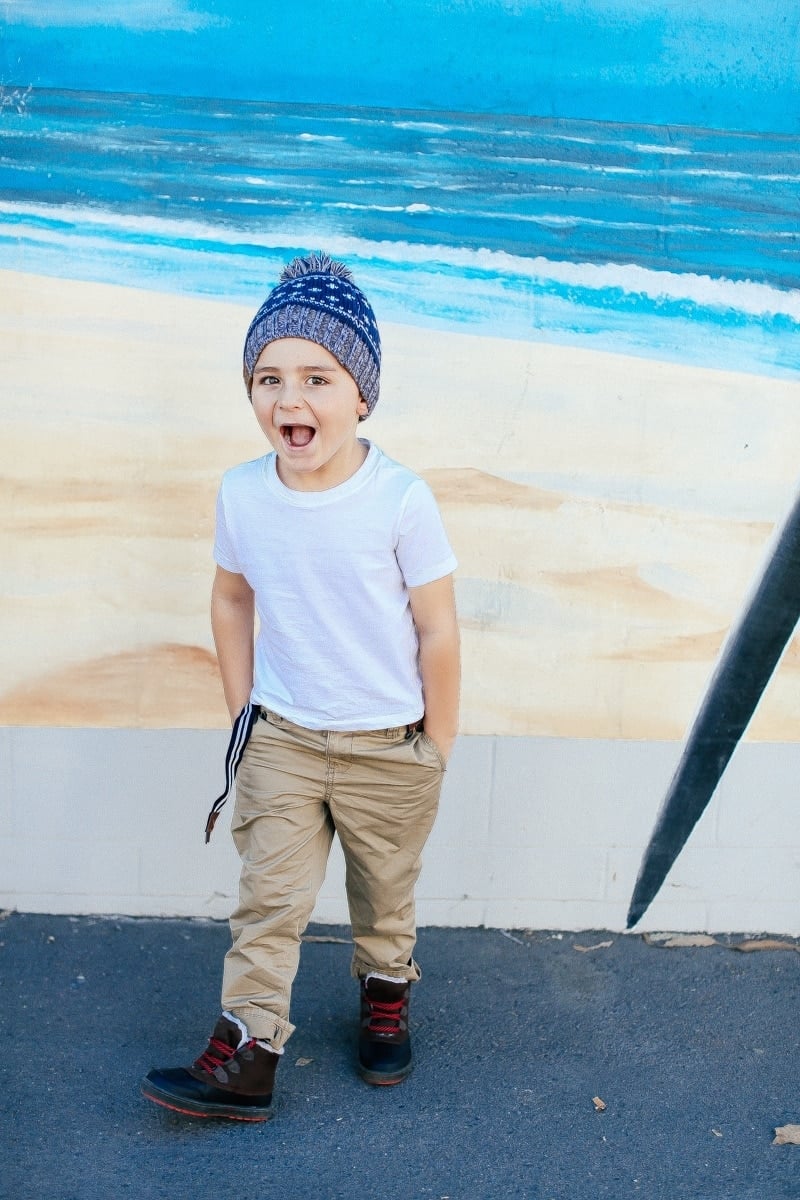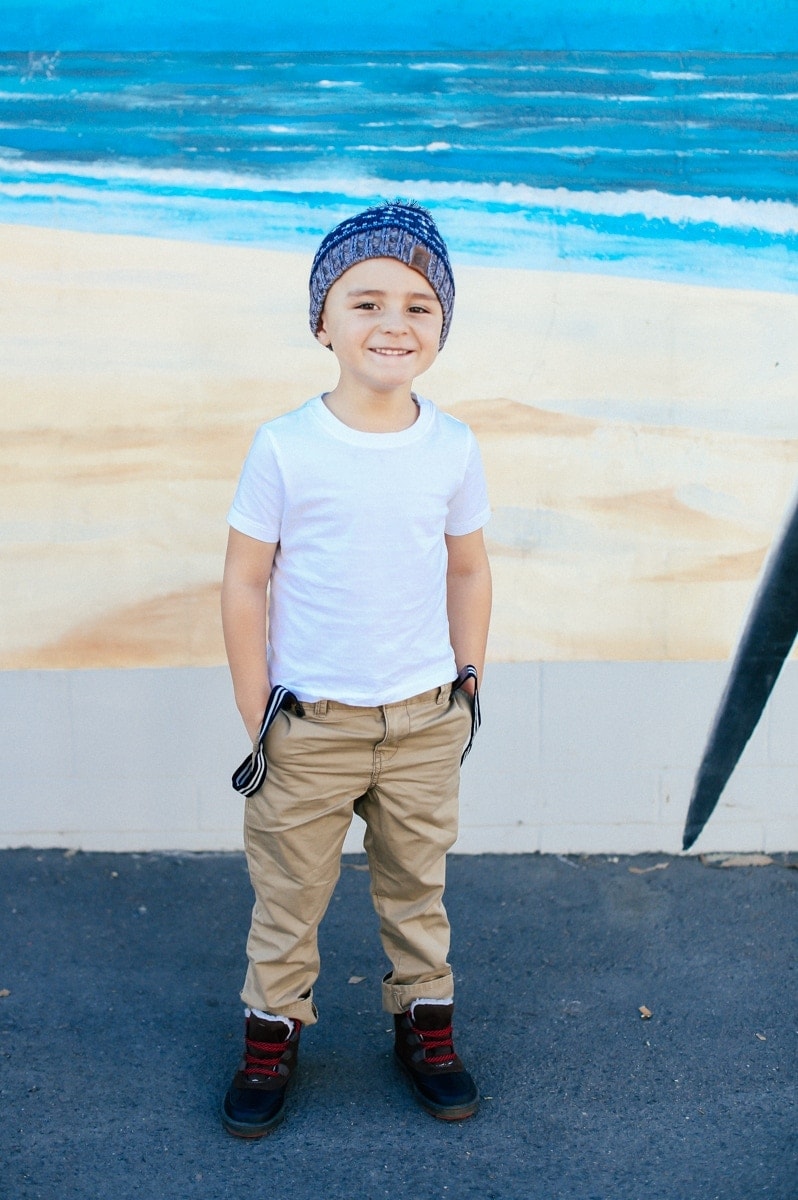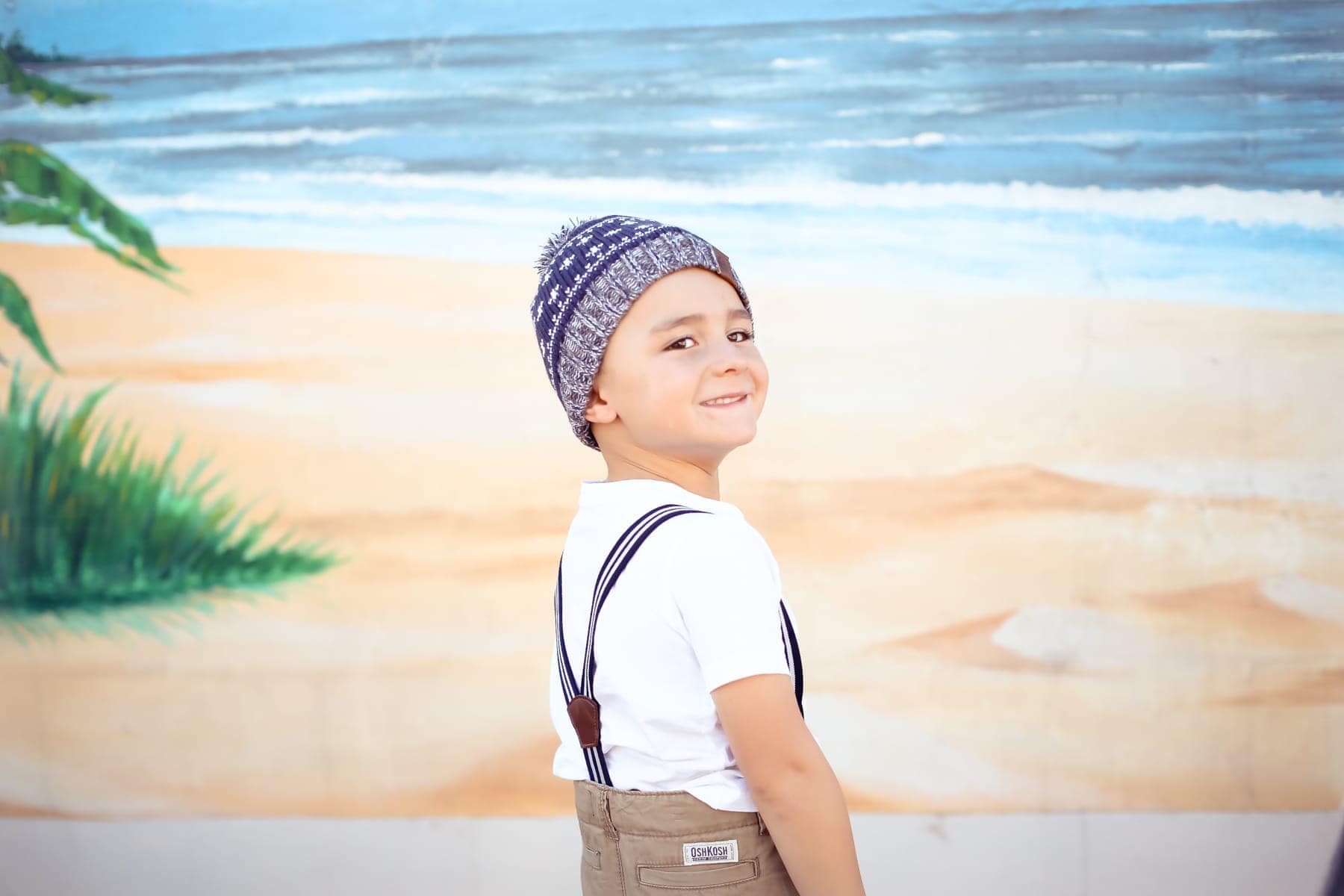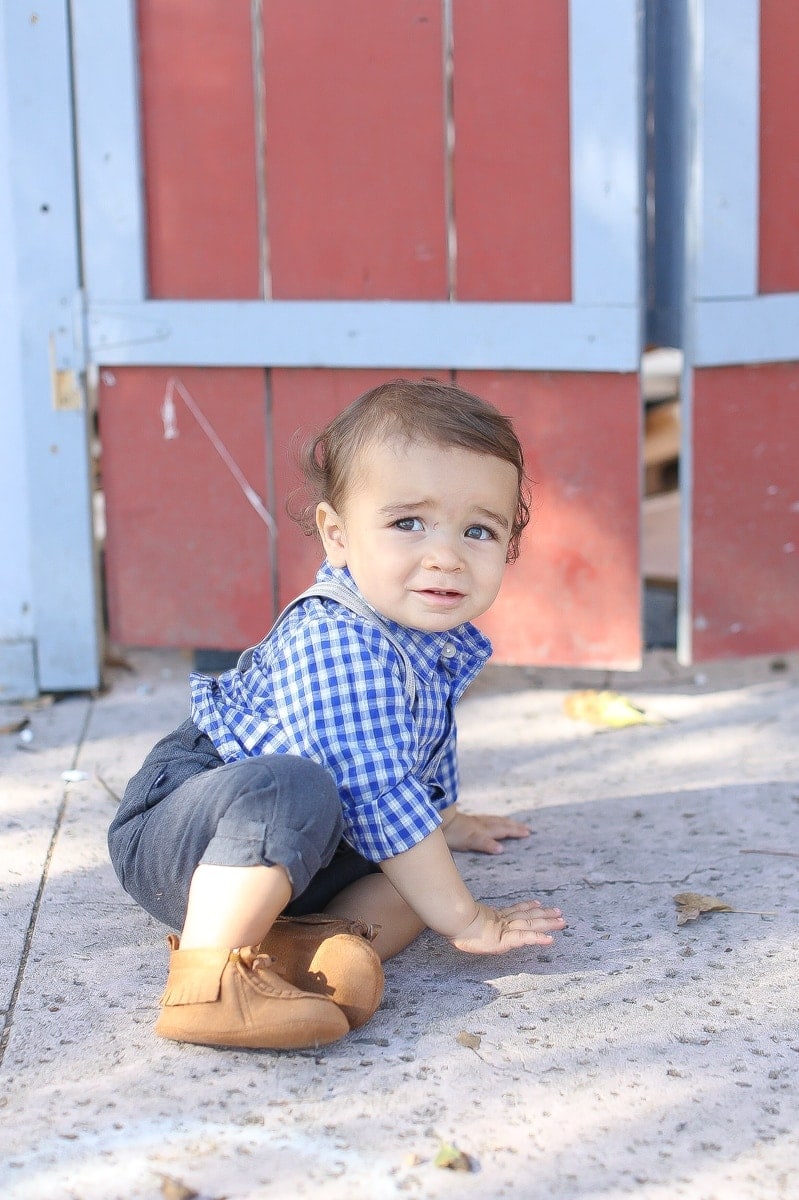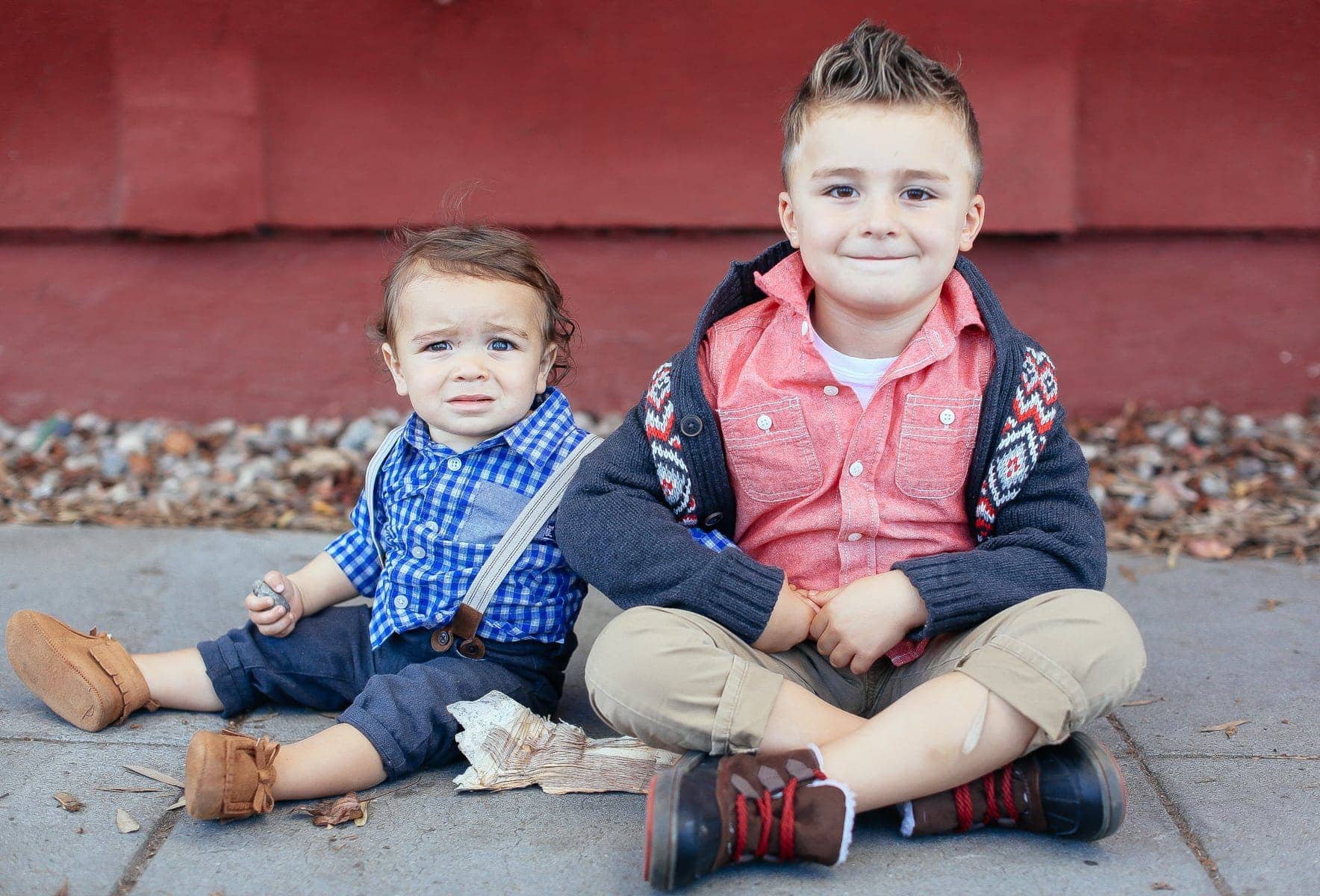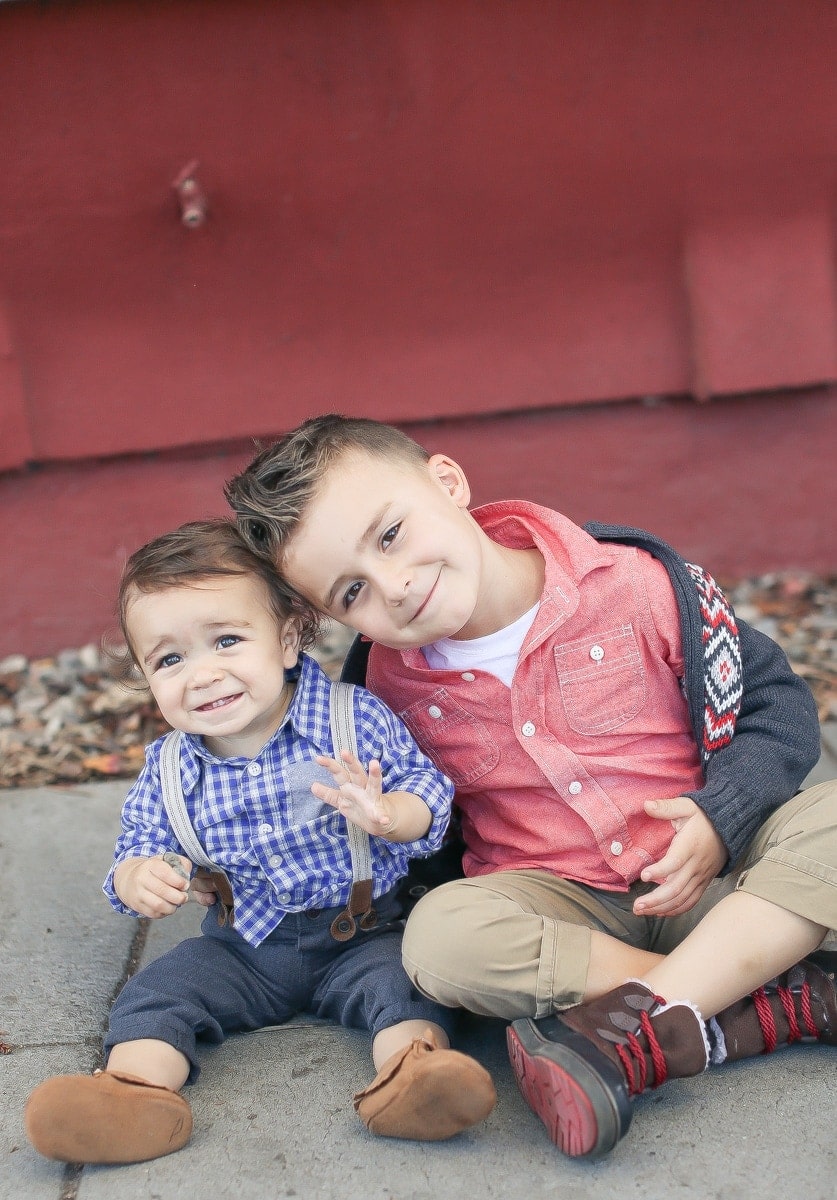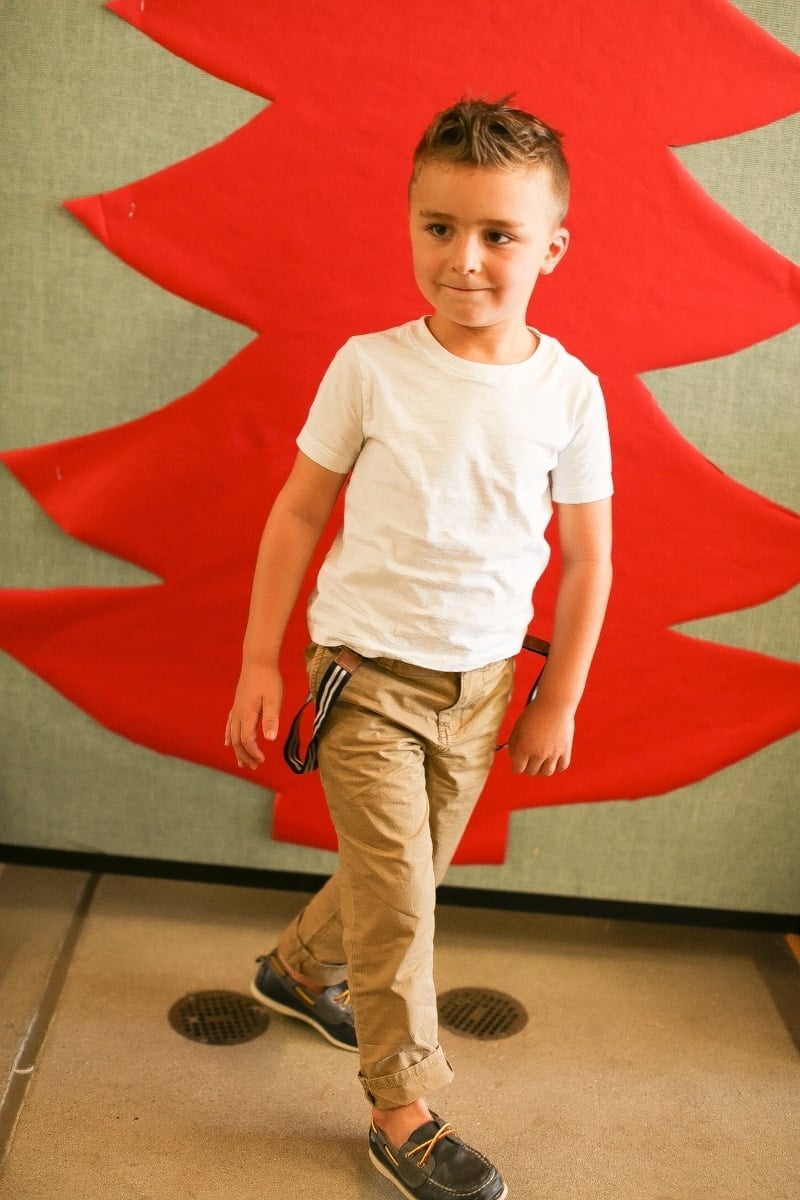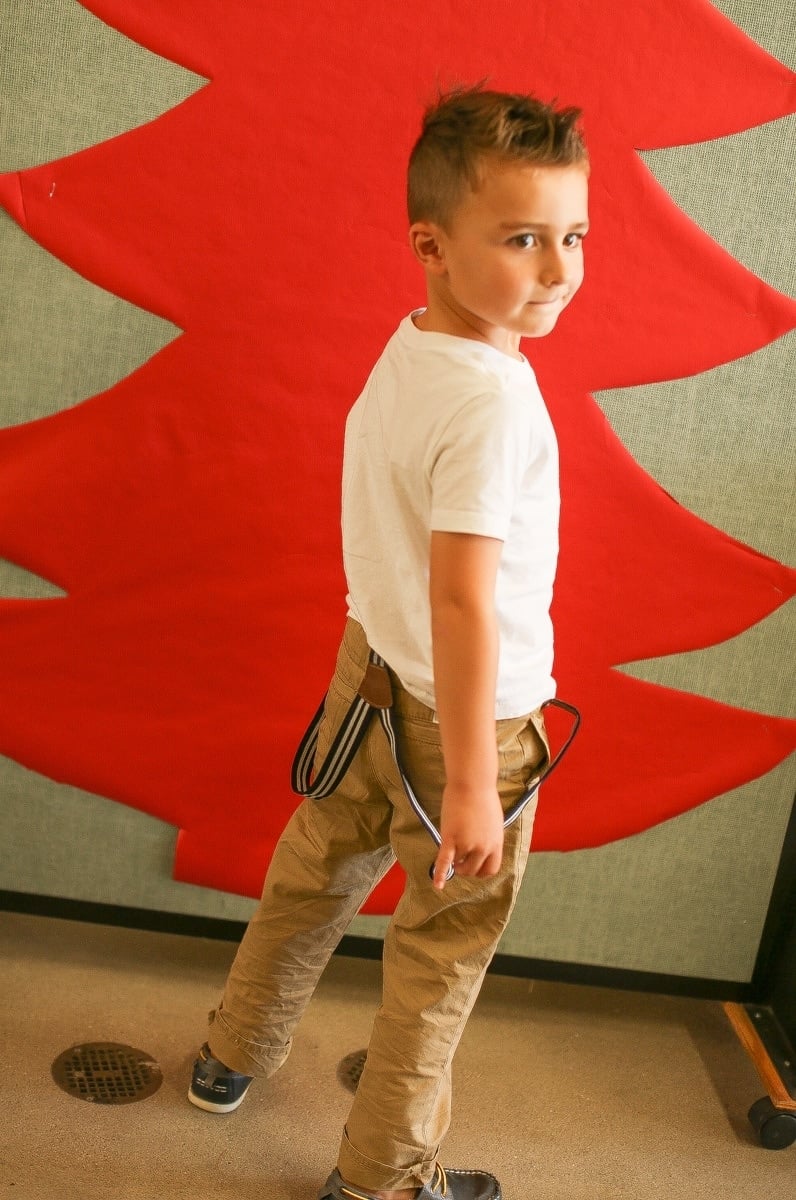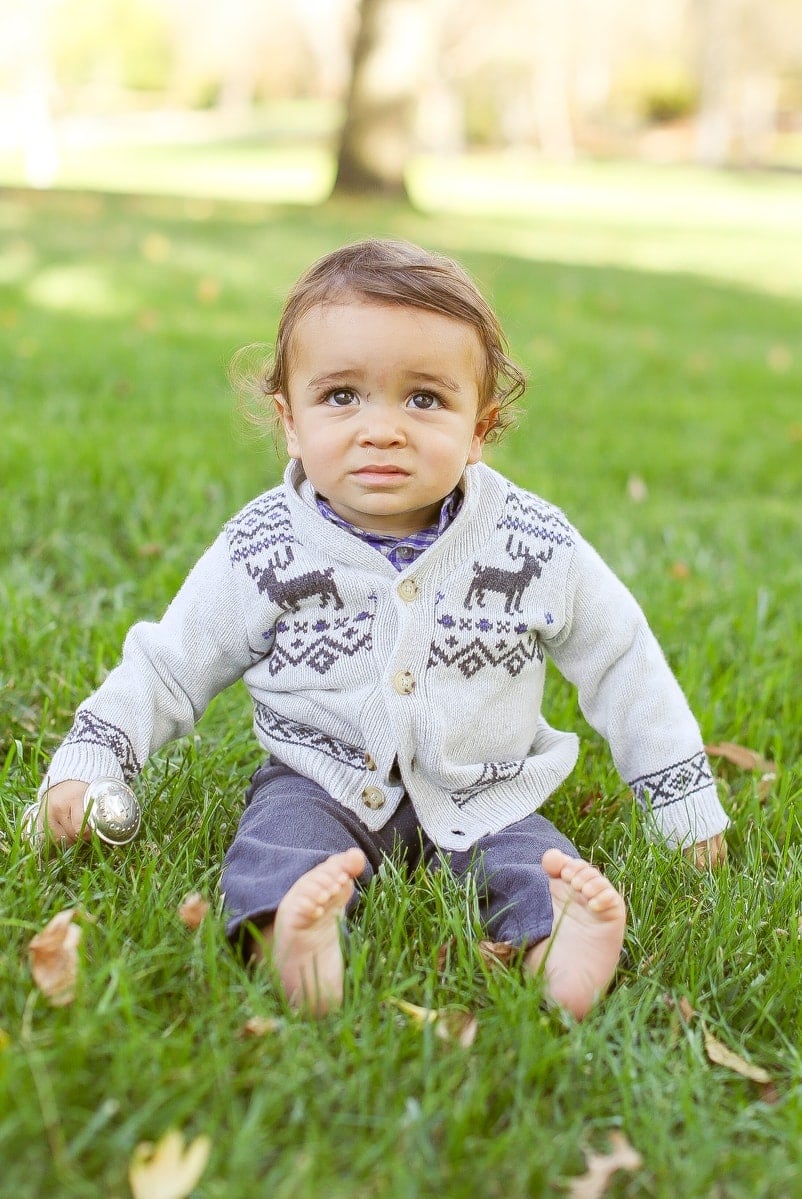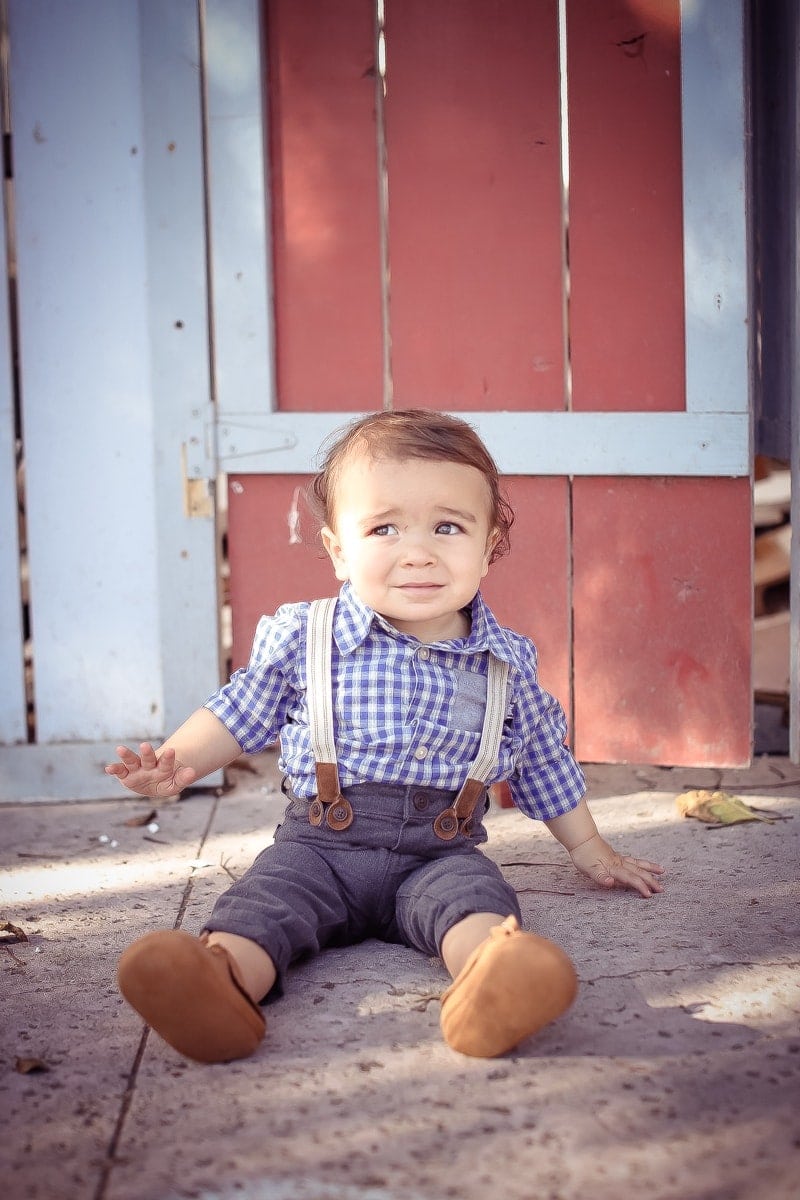 From the perfect outfit, to the perfect setting, holiday photos are something I look forward to every year. The best part? Opening those colorful envelopes almost every day from family and friends, near and far. After years of photographing families for their holiday cards, thought I'd share some do-it-yourself tips for you to maximize their cute smiles and your setting for the best holiday cards yet.
Five Tips For Getting Great Photos of Kids
Let the kids have fun.  Find a location and just let them play.  I usually have them jump around and just be silly and try to capture them in the moment.
Bribe.  As much as I hate it, I do bribe them during photo shoots.  If they are good listeners, I let them choose where we are getting dessert, or what park we'll go to.
Fill The Space.  I like to look at the viewfinder as my canvas looking at every corner.  Fill the space as much as you can.  Look around the entire space.  And don't be afraid to move the camera around.
Get Down To Their Level.  I can't stress this enough.  I love to get down to the kids eye level to get a great image. It seems to put the kids at ease when I am at their level.  It makes for a better image, opposed to being up higher than their level.
And lastly, it's ok if they don't look at the camera.  I noticed some of my best images are when they are simply having fun.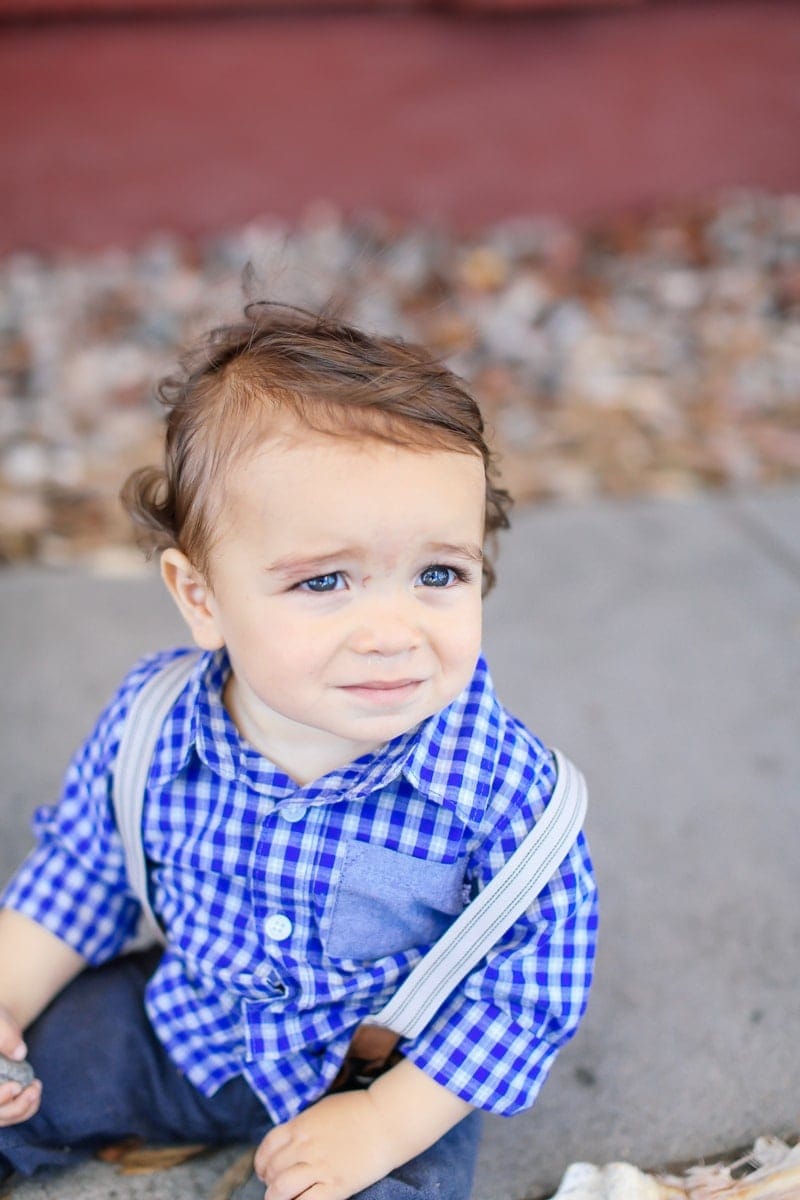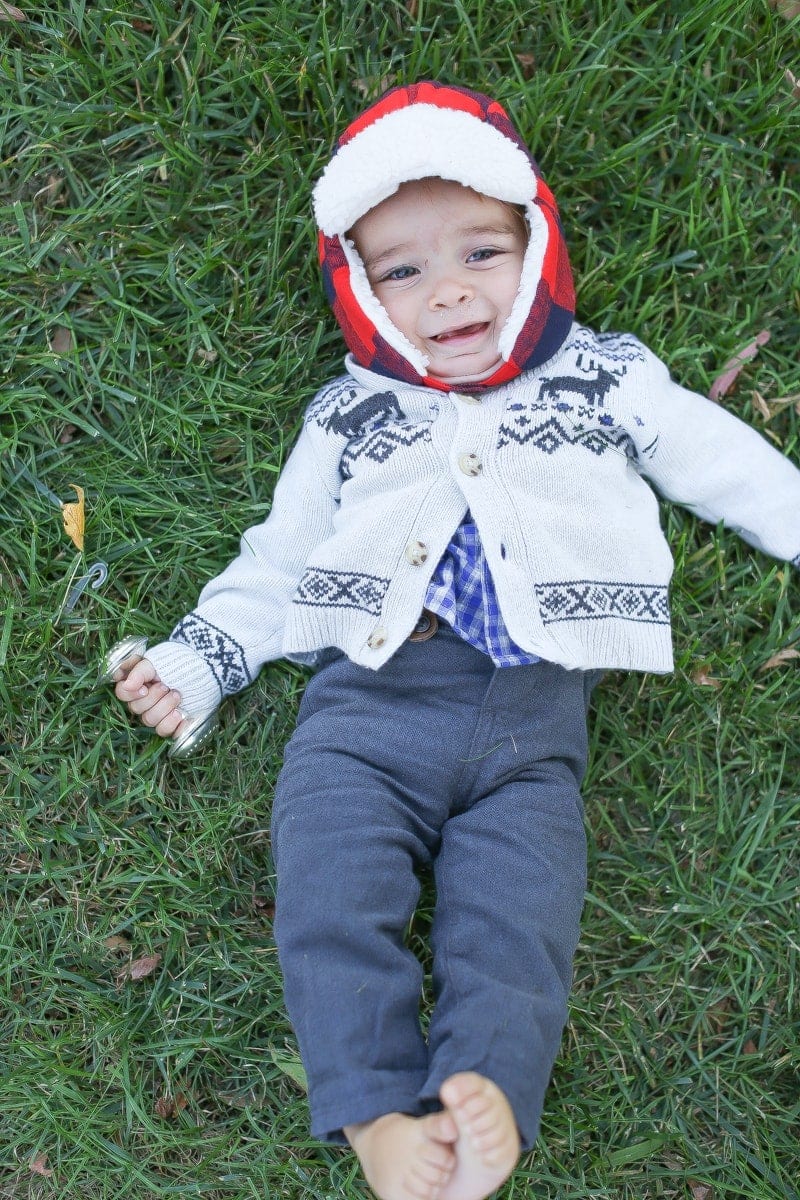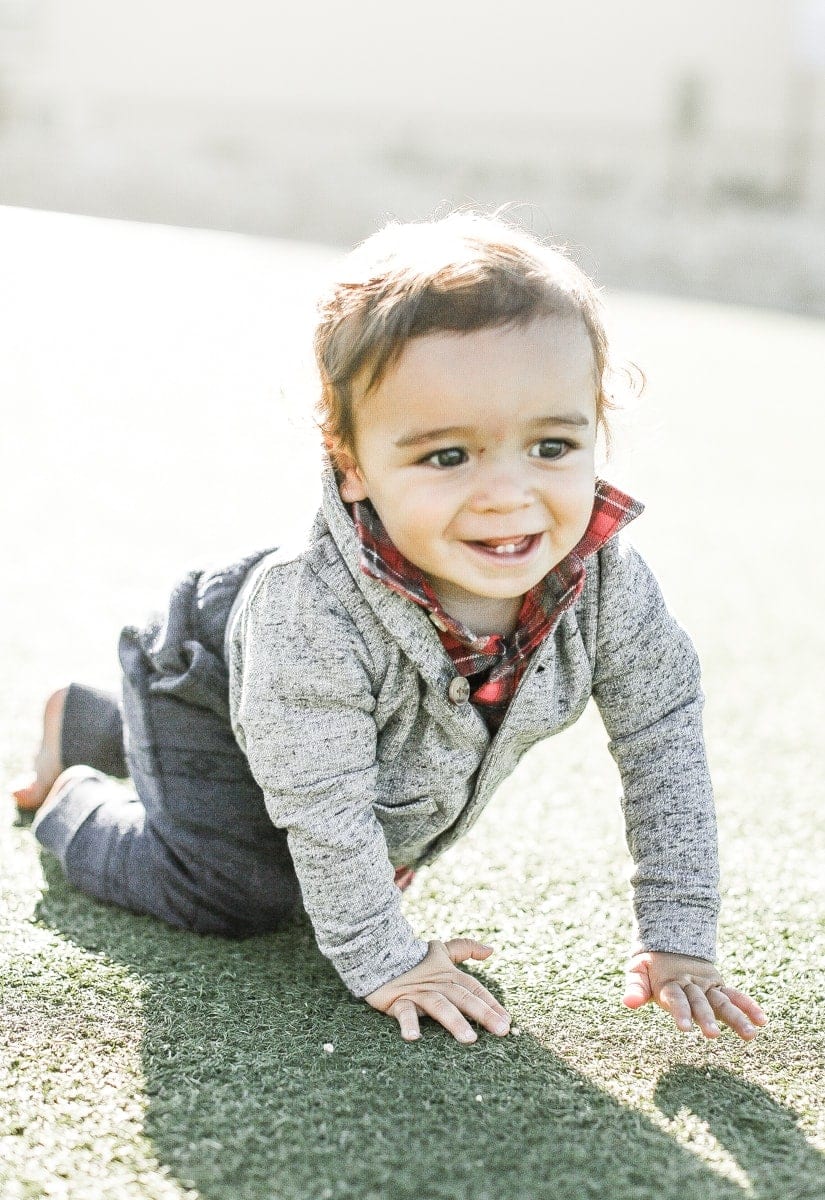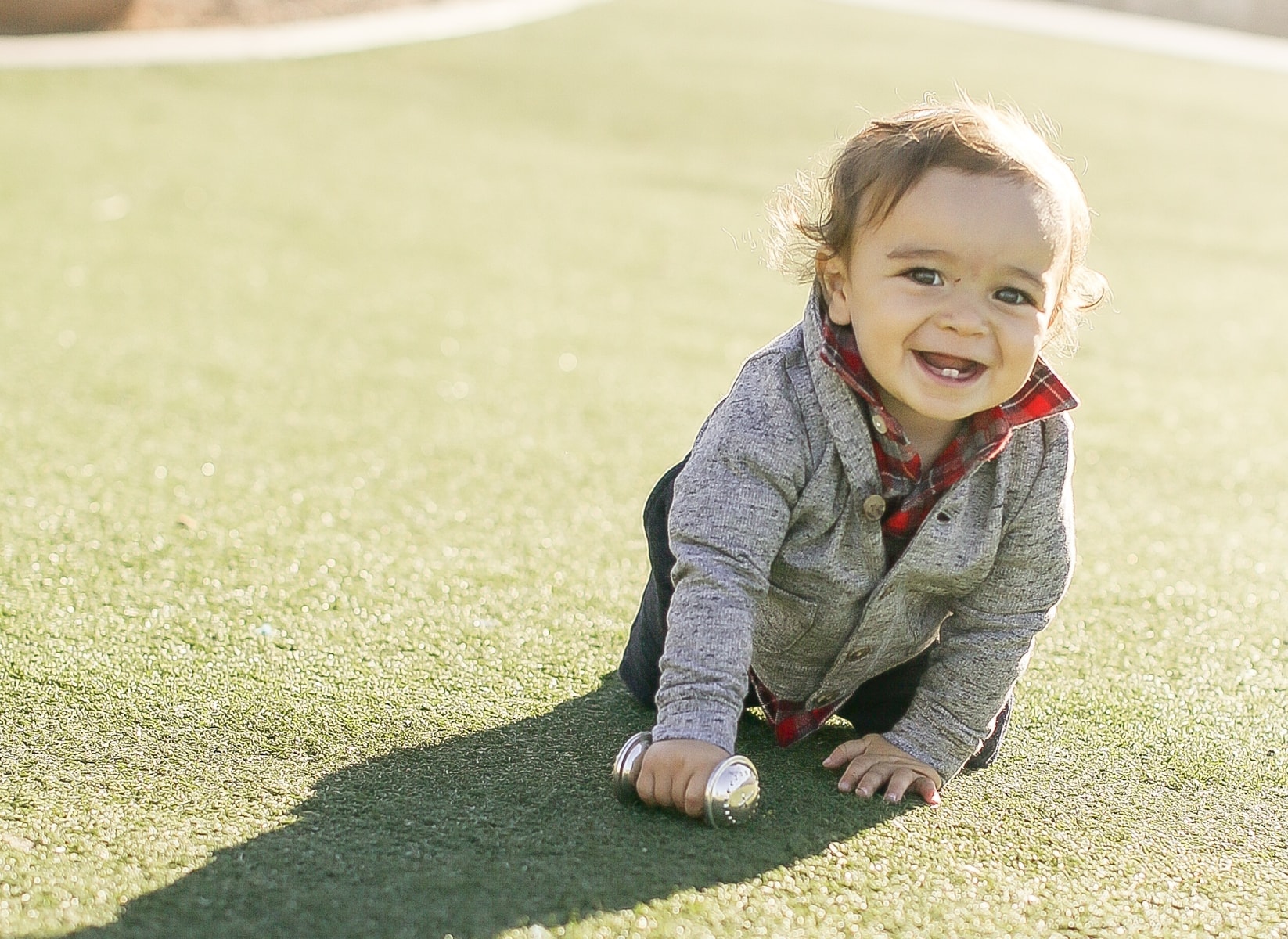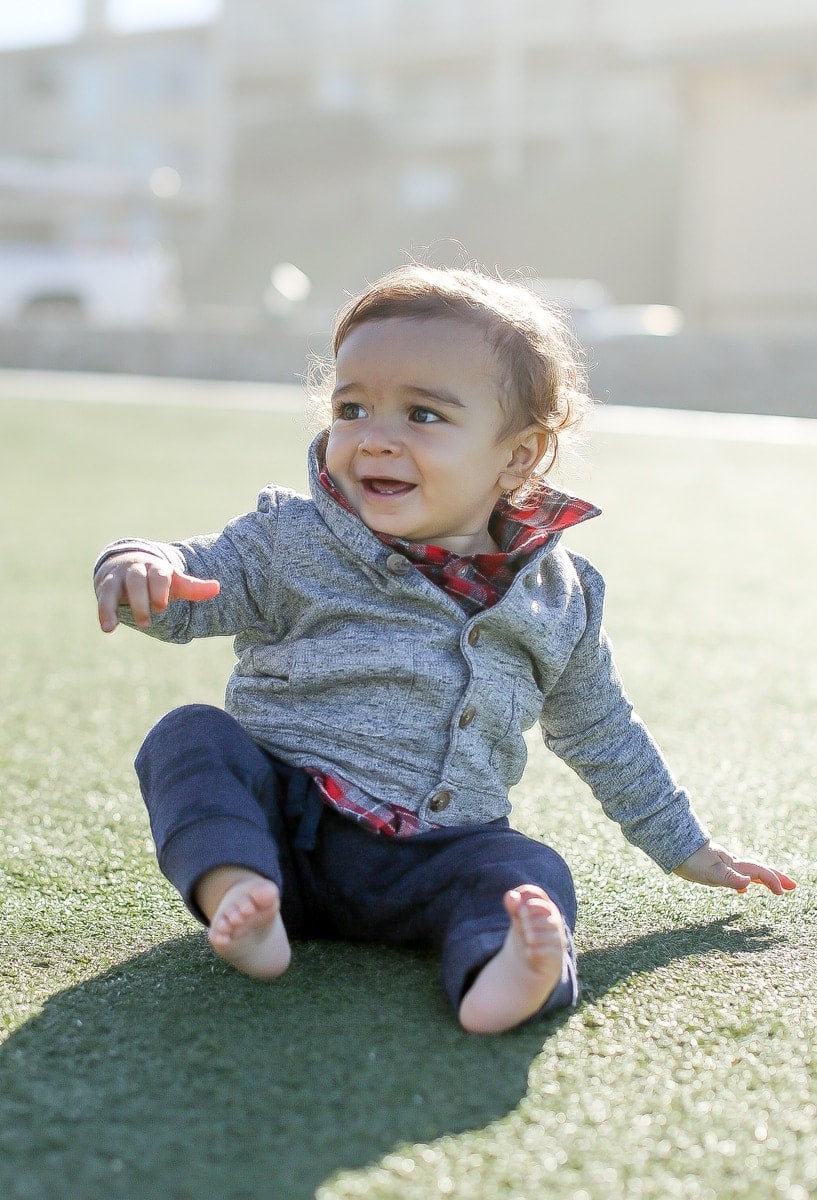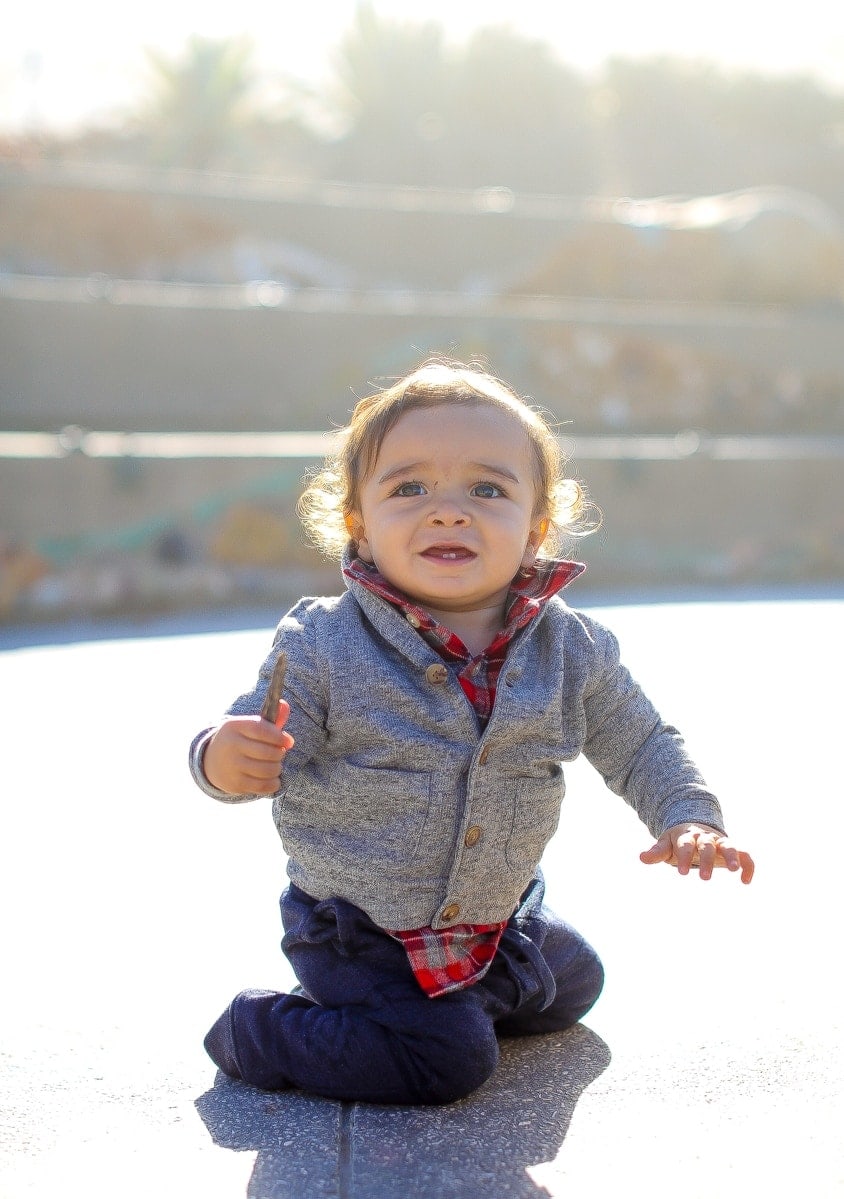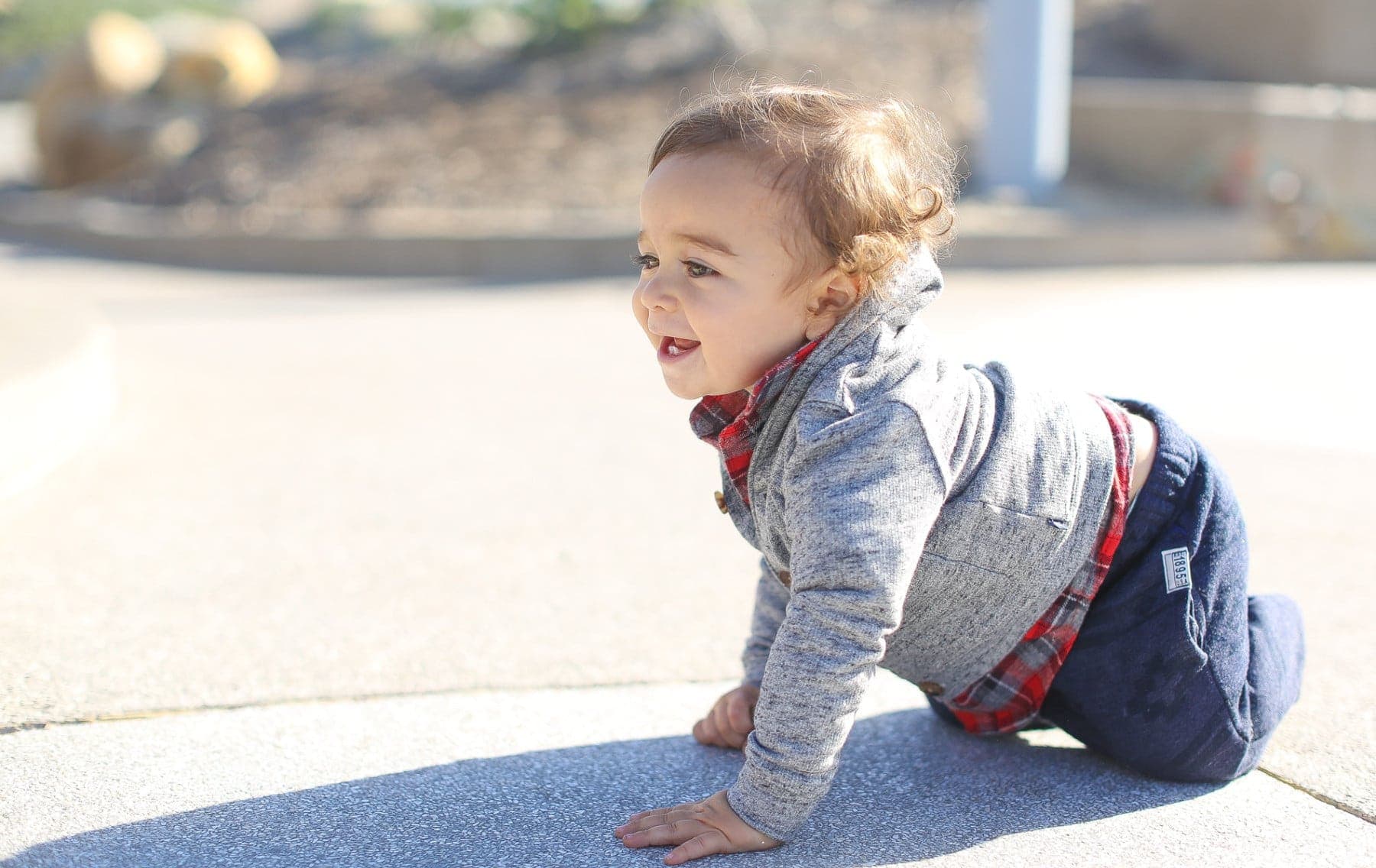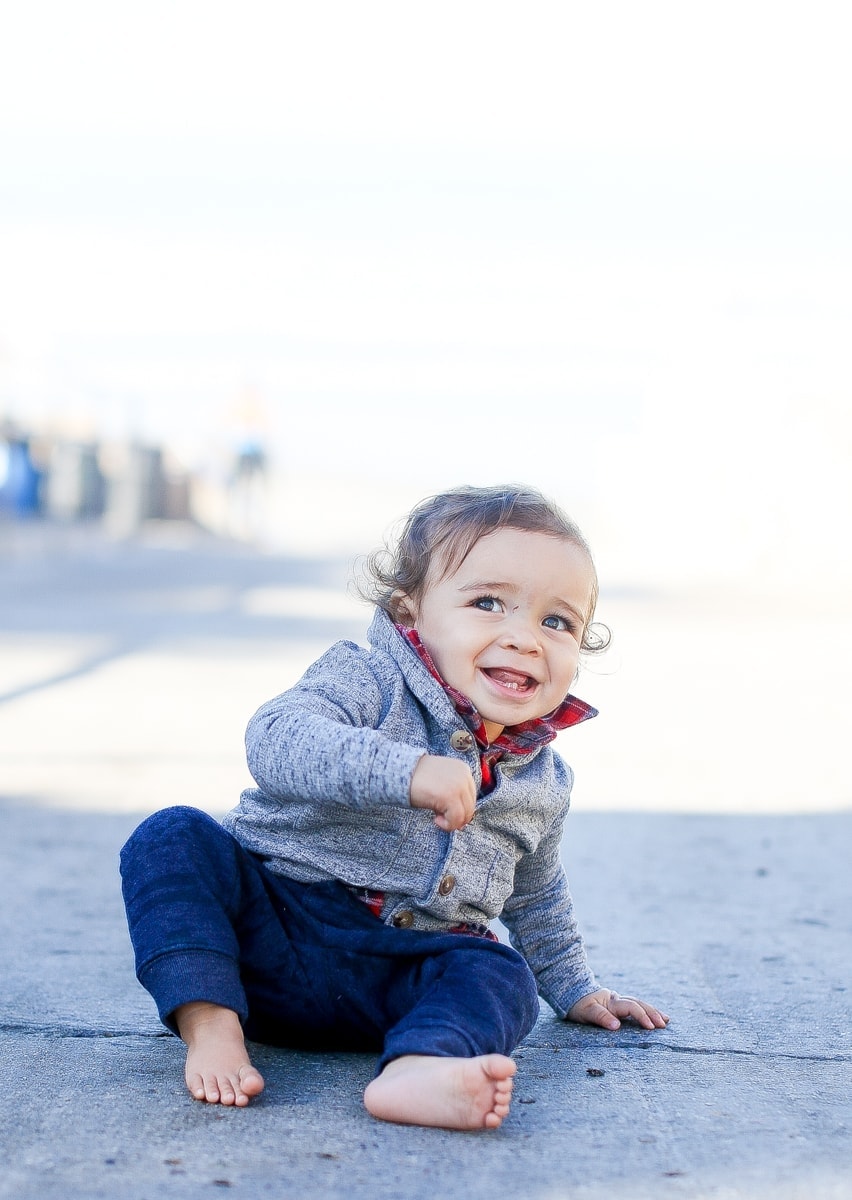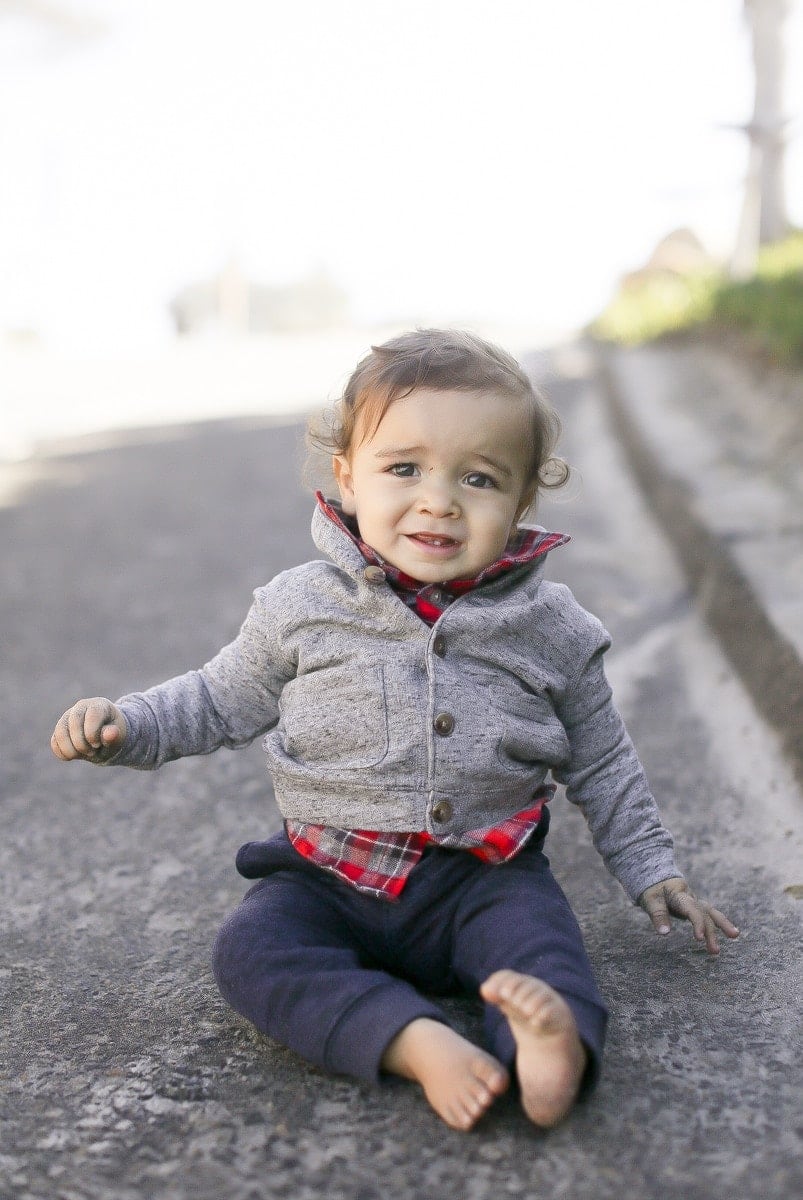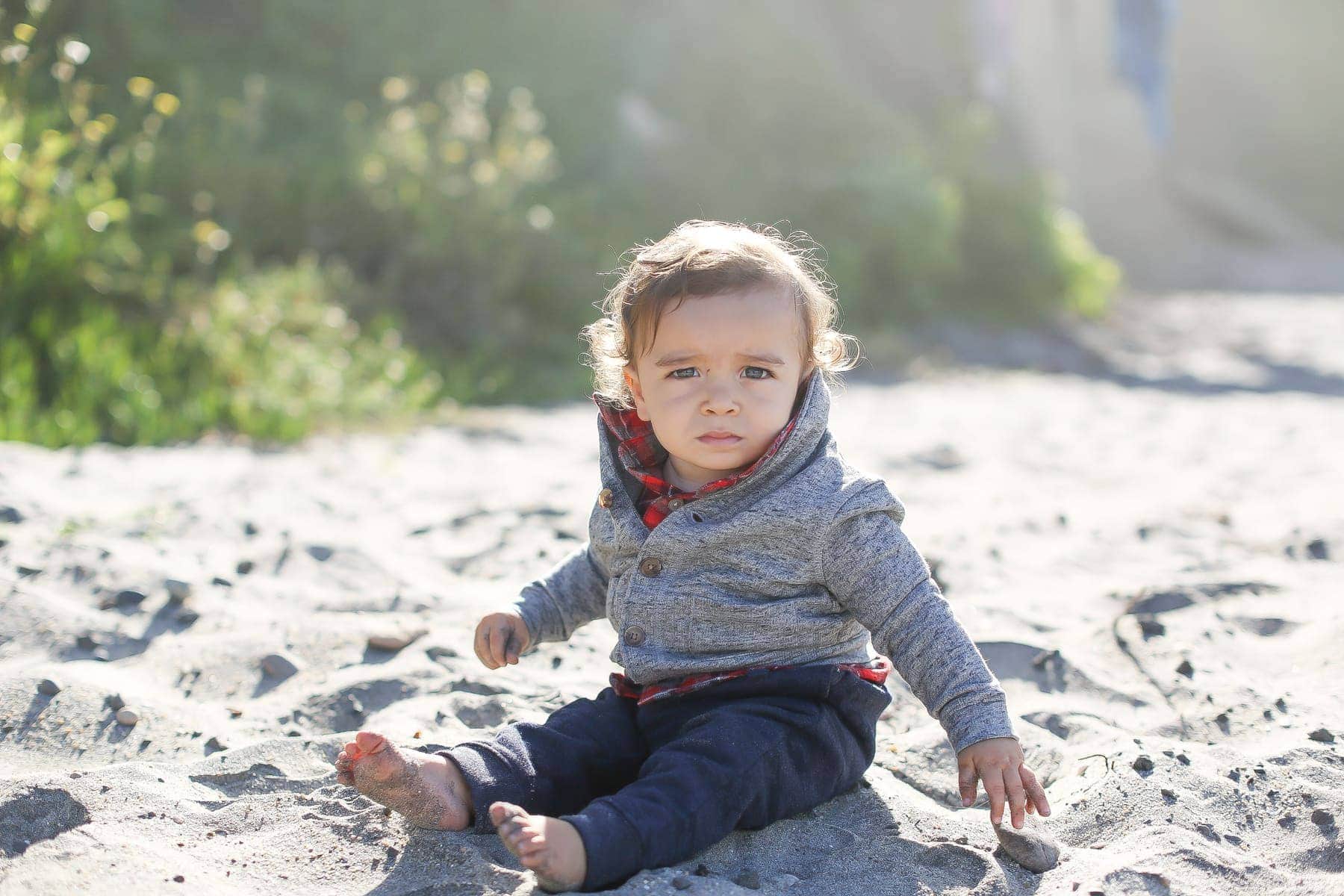 Whether they are still in t-shirts or bundled for the slopes, kids these days can kick it in their OshKosh B'gosh, and mom is happy knowing they're comfortable – which means they'll smile – which means Mom will get great shots! Being a mom on the go who loves to photograph her kids at the beach, in the park and in the city, sometimes getting that perfect image for the holiday season can be challenging – especially if your little one hasn't mastered the art if sitting up. Lucky for me, OshKosh B'gosh has the outfits covered, so all I have to worry about is getting that perfect smile.
Dash In To Win
Oshkosh will have can't miss Black Friday deals, in a addition to offering a "Dash In To Win" sweepstakes that will award promo cards to the first 100 people to arrive at their local OshKosh or Carter's store.  The Dash In to Win Sweepstakes will be held on Black Friday (11/24-11/25). Customers will need to check the store locater below to confirm what date the sweepstakes will be held at your local store.
For an OshKosh B'gosh store near you, click here.  Oshkosh B'gosh would like to give all CityGirlGoneMom readers 25% off of their next purchase (good till December 31st, 2016).  How awesome is that? I would love to hear from you!  Comment Below!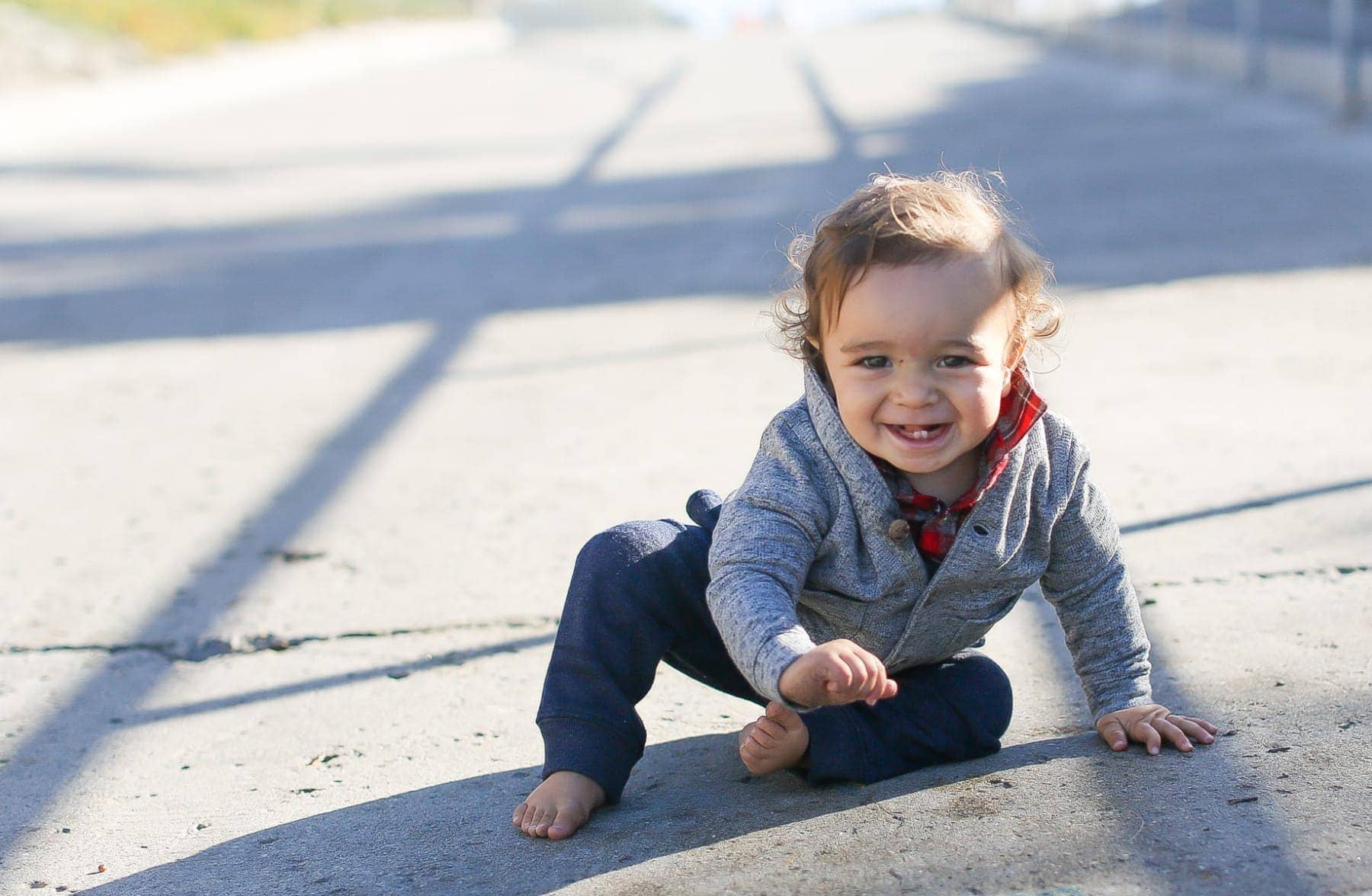 "This Post Is Sponsored By Everywhere Agency On Behalf of Oshkosh B'gosh; however, all thoughts and opinions are my own."
Tips for Parenting In Style...
Never boring, always awesome. Keep up to date with the latest from City Girl Gone Mom.