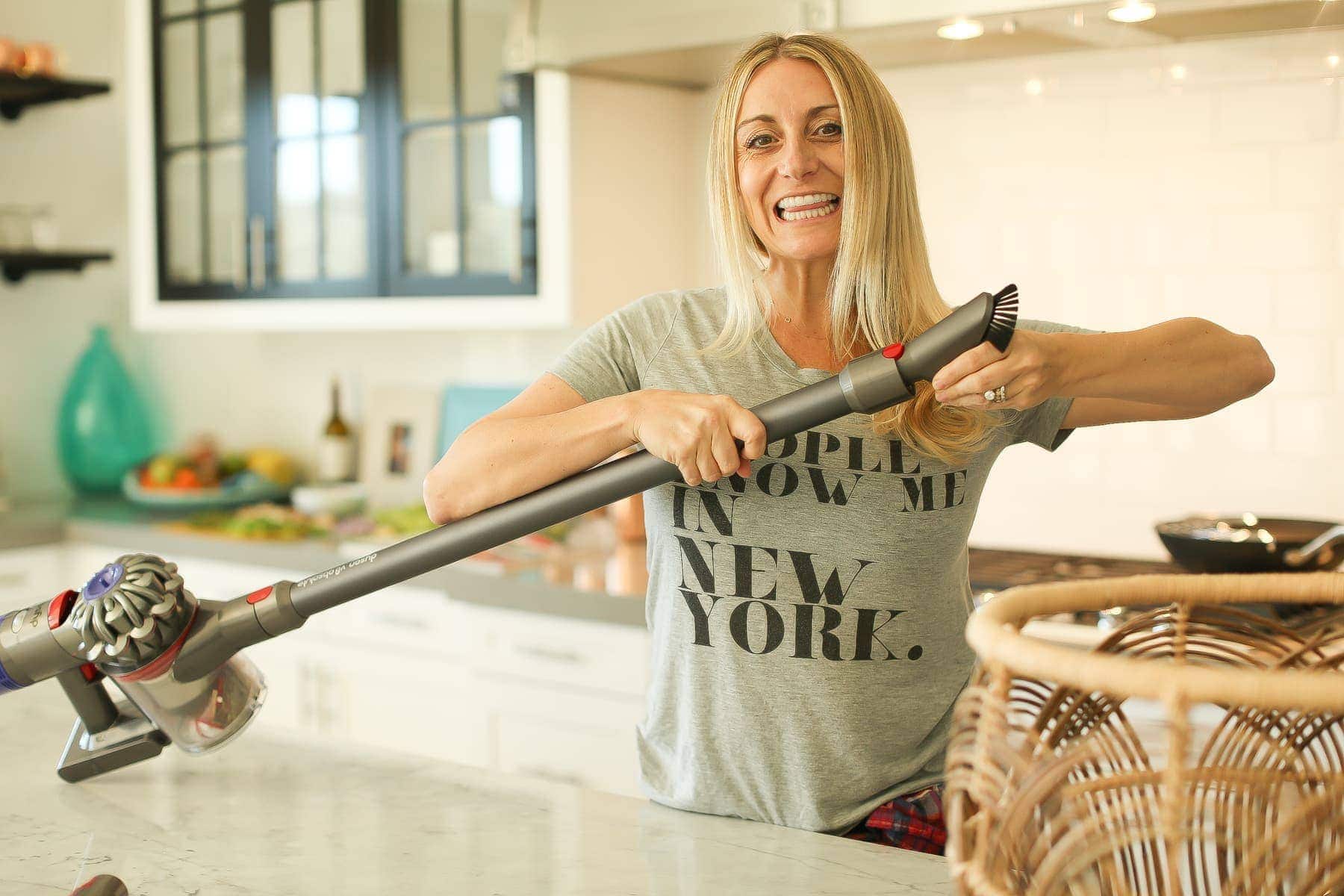 This Post Is Sponsored! Thank You For Sponsoring CityGirlGoneMom!
When you have a sizeable family, cleaning is nothing to sneeze at, especially if you suffer from allergies. Being allergic to dust and dog hair is pretty common among us humans, so for moms like me, it's essential to have a tidy home.
The minute the air changes and flowers start to bloom, you can bet I have an itchy throat and teary eyes. We have had dogs for the past 13 years and the dog hair has also been another major trigger to my allergies, no matter what season is upon us. It's part of the package of having a dog; lots of wet kisses, chewed up shoes, muddy paws and plenty of dog hair throughout your home. I'm always looking at websites like https://modernliving101.com/best-vacuum-for-high-pile-carpet/ to learn about some of the best vacuum cleaners on the market. I find it so interesting!!
Mabel Belle, our latest fur addition sheds like crazy, and the minute baby Brody started crawling I noticed how his clothes were covered in dog hair. No matter how much I love doggy parenthood, having our baby covered in dog hair is simply unacceptable. Although we get our dogs groomed quite often, and even brush their coats outside, the dog hair still seems to find its way to my floors.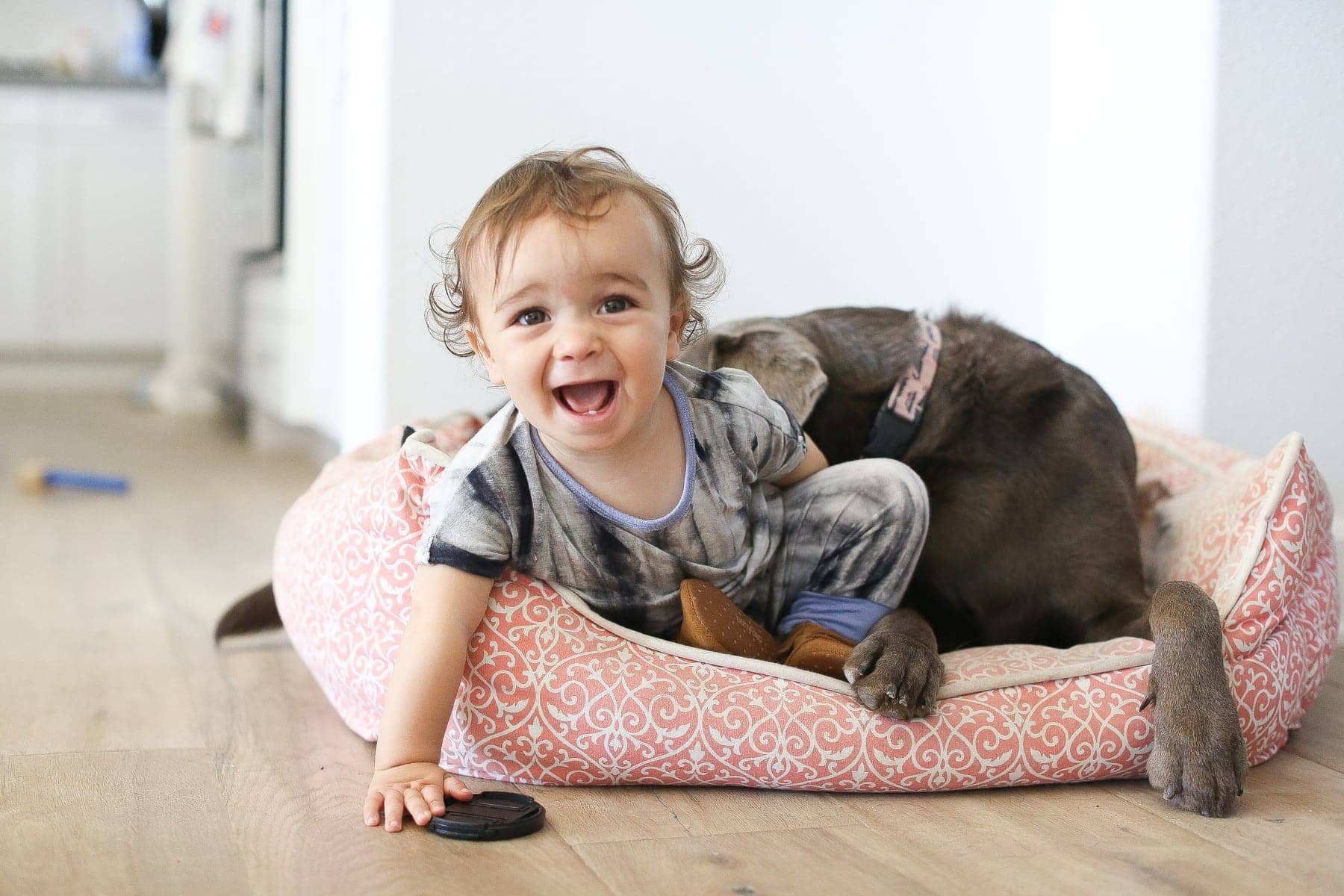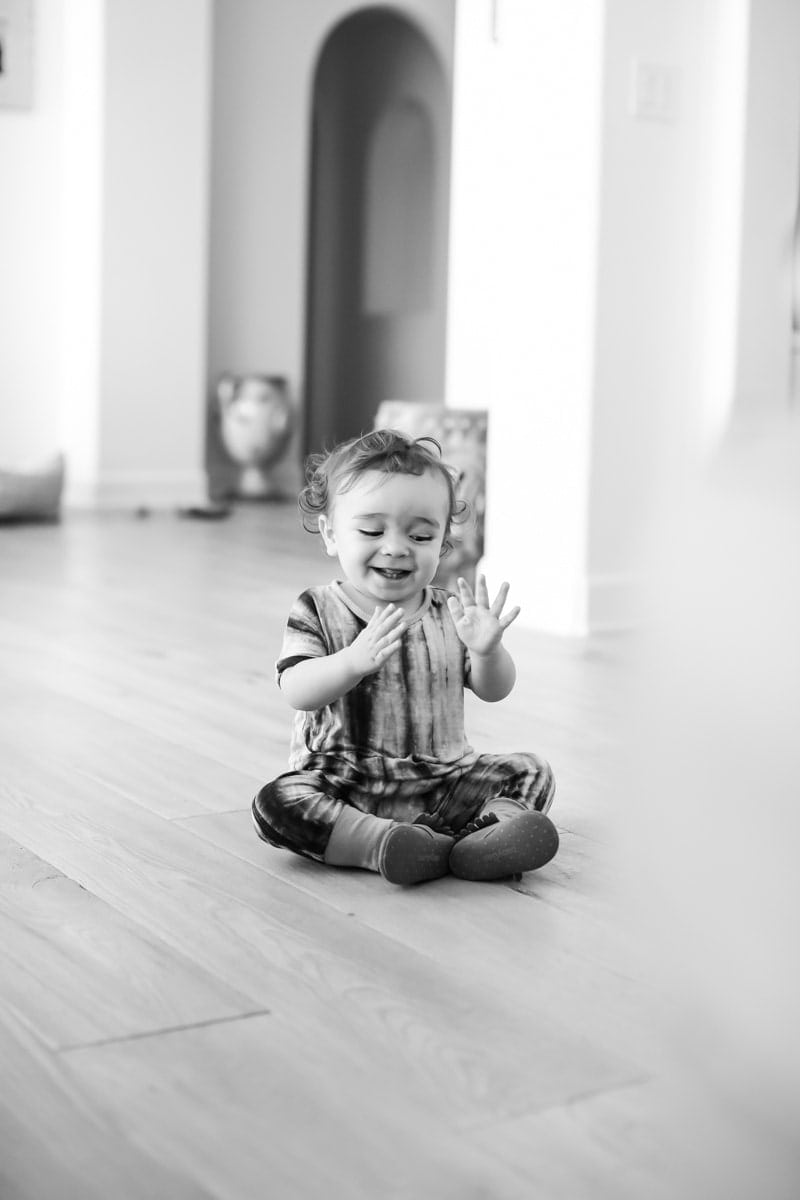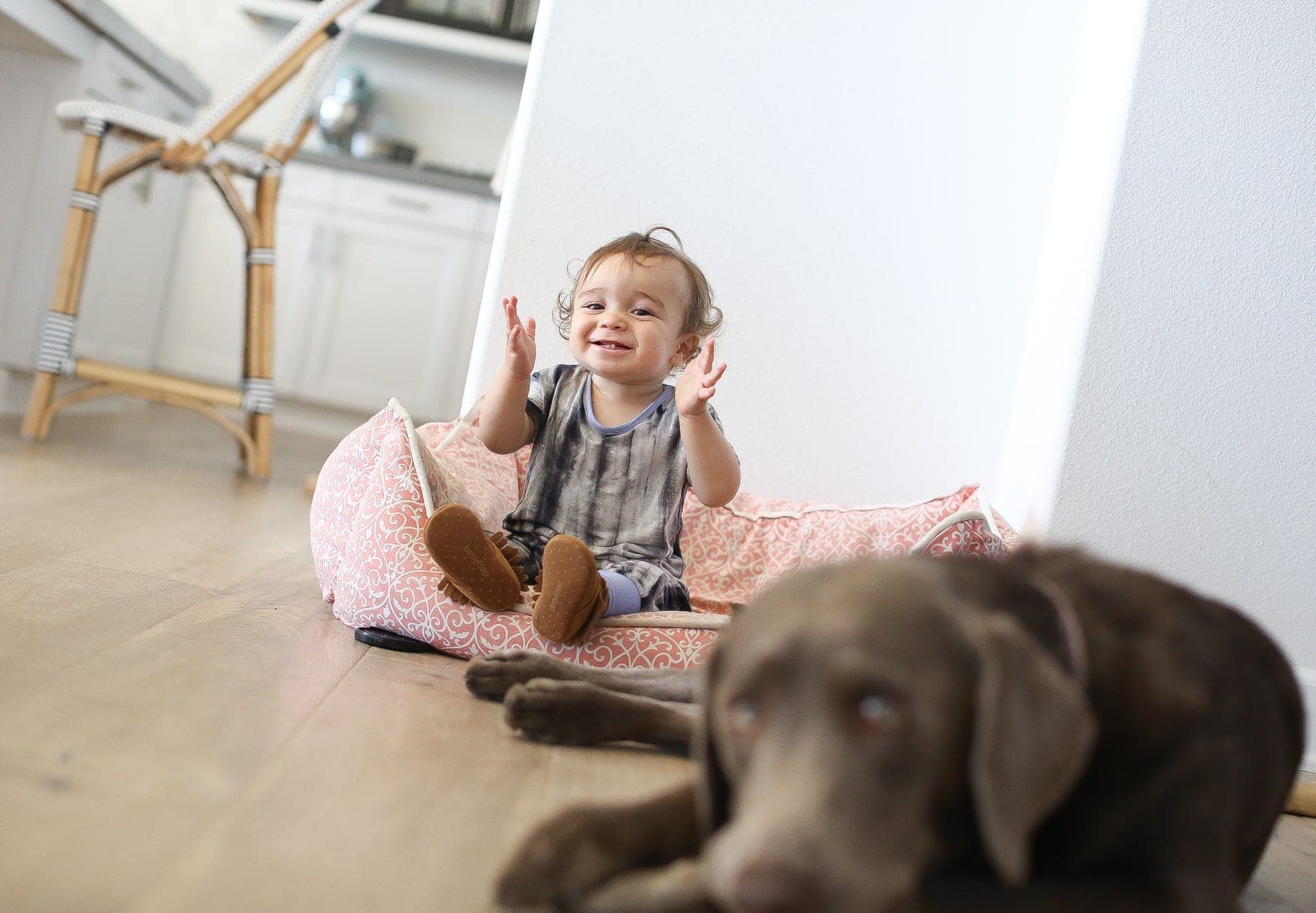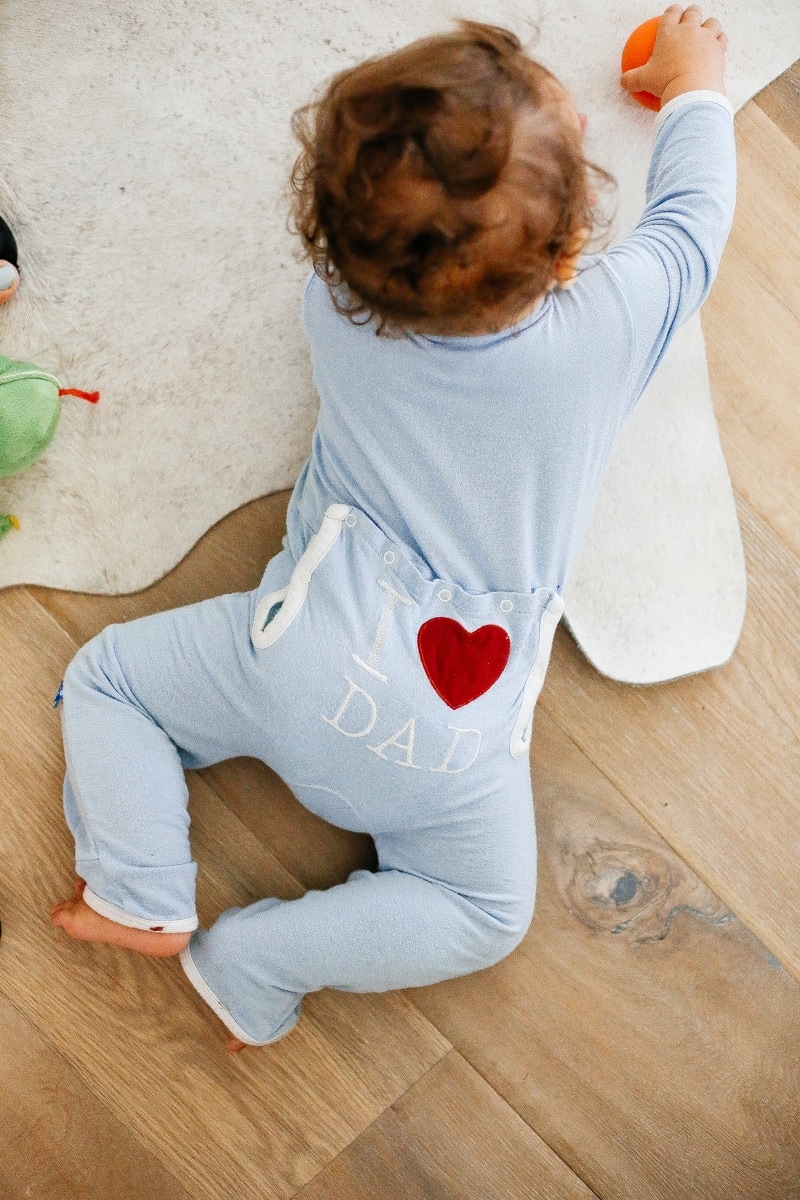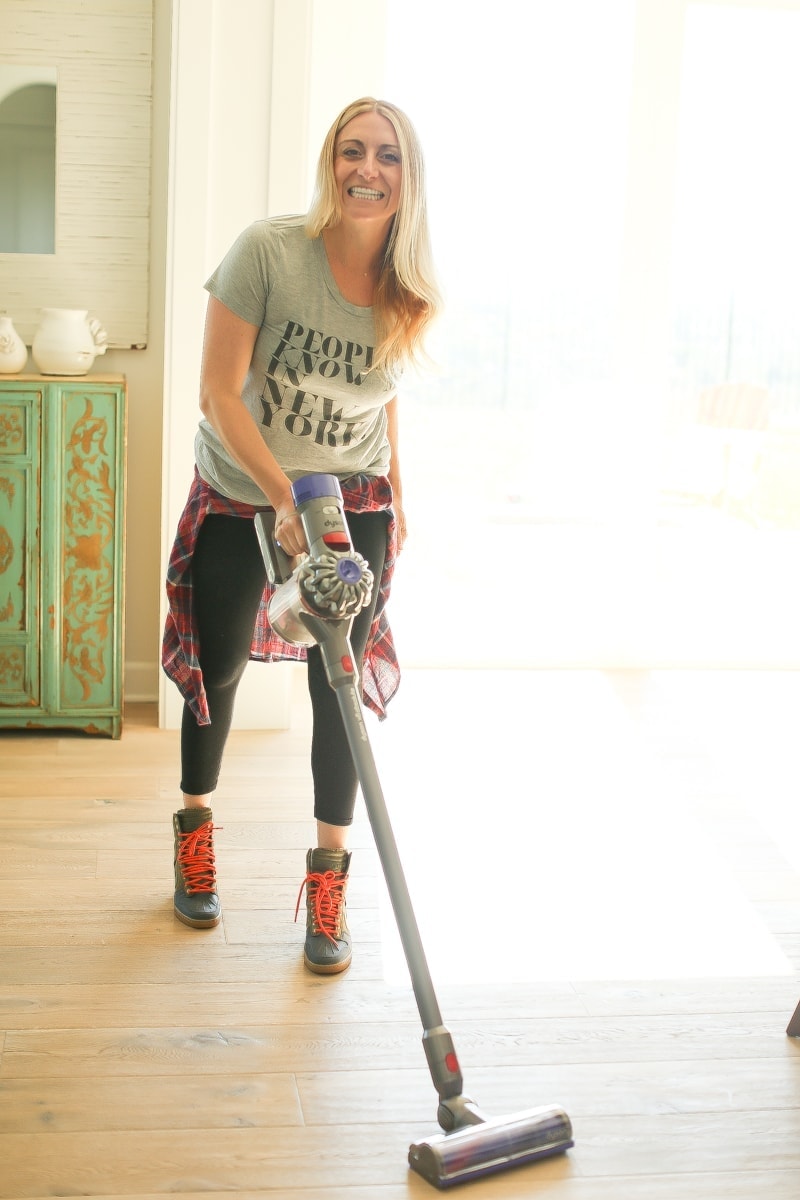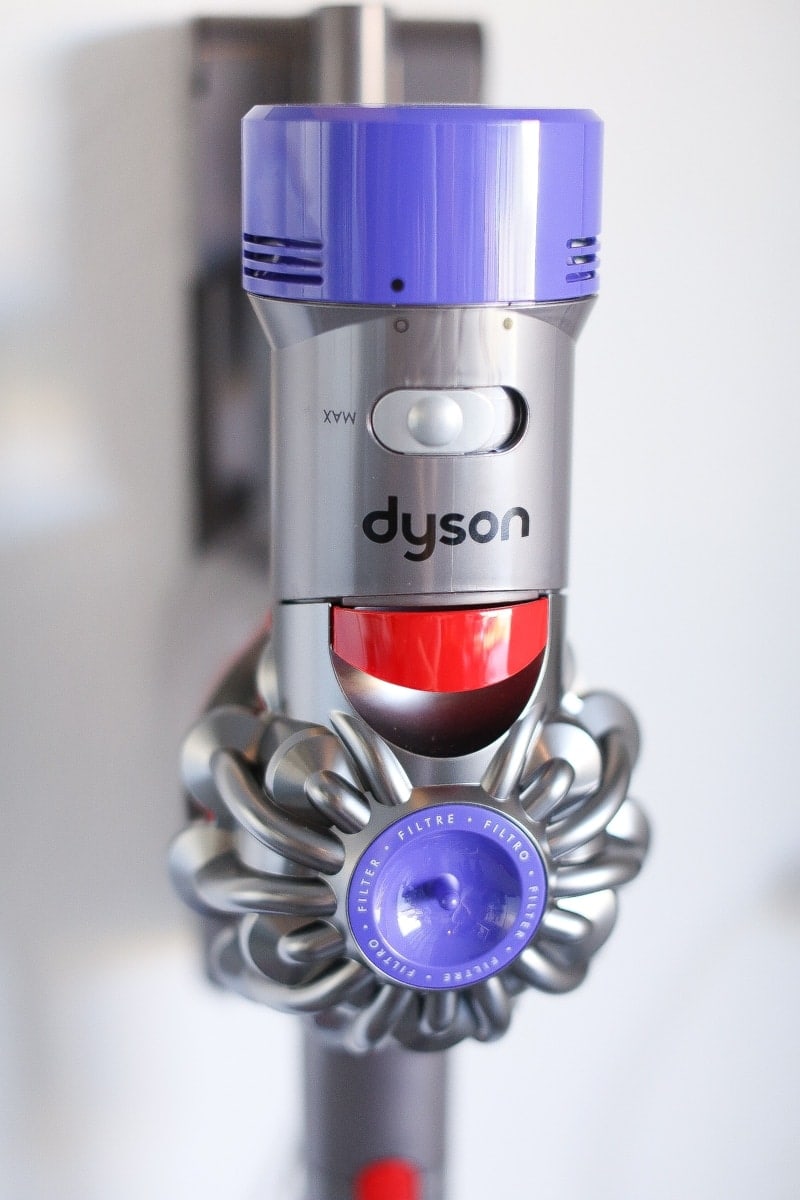 This past summer, the Dyson V8 Absolute cord-free vacuum took the hassle out of cleaning for the busy mom on the go. I have been using a broom for many years and every mom will agree that it's time-consuming, and never truly gets everything off of the floor. I have always been a fan of Dyson, and this time they really nailed it by creating a true dream vacuum for families. It's cord free and stays charged for 40 minutes.
I have tried cordless vacuums in the past, and the suction never seems to be as strong as I would need for a family of six with two dogs! The engineers over at Dyson are never satisfied and went on to create the Porsche of all vacuums. The Dyson V8, my new favorite pet hair removal tool, delivers double the run time with plenty of power. I would never think something as light as six pounds could pack so much punch.
According to James Dyson, "We've spent more than a decade and over $330 million developing our small and powerful digital motors. Our latest generation motor sits at the heart of the Dyson V8 cord-free vacuum. It's the result of 18 months of research and development and 500,000 hours of testing. This motor enables the Dyson V8 cord-free vacuum cleaner to be powerful and versatile, transforming the way people clean their homes."
My favorite part about the vacuum is its versatility. It does more than just clean the floor. It cleans up high, down low and everywhere in between. It easily transforms from handheld, which is very beneficial for our vehicles, to stick modes, enabling an upright stand, getting to those hard to reach areas. Also, the new bin emptying mechanism allows me to empty the canister, without having to come in contact with the dust and debris.
There are seven attachments that come with the V8, which enables you to tackle every imaginable corner of your home and/or vehicle. Every tool is designed for a specific area of the home and as a consumer, I love having this variety! It enables a smoother transaction between tasks, making life a little easier for moms like me. Dyson has thought of it all, leaving less worry for those hard to reach areas.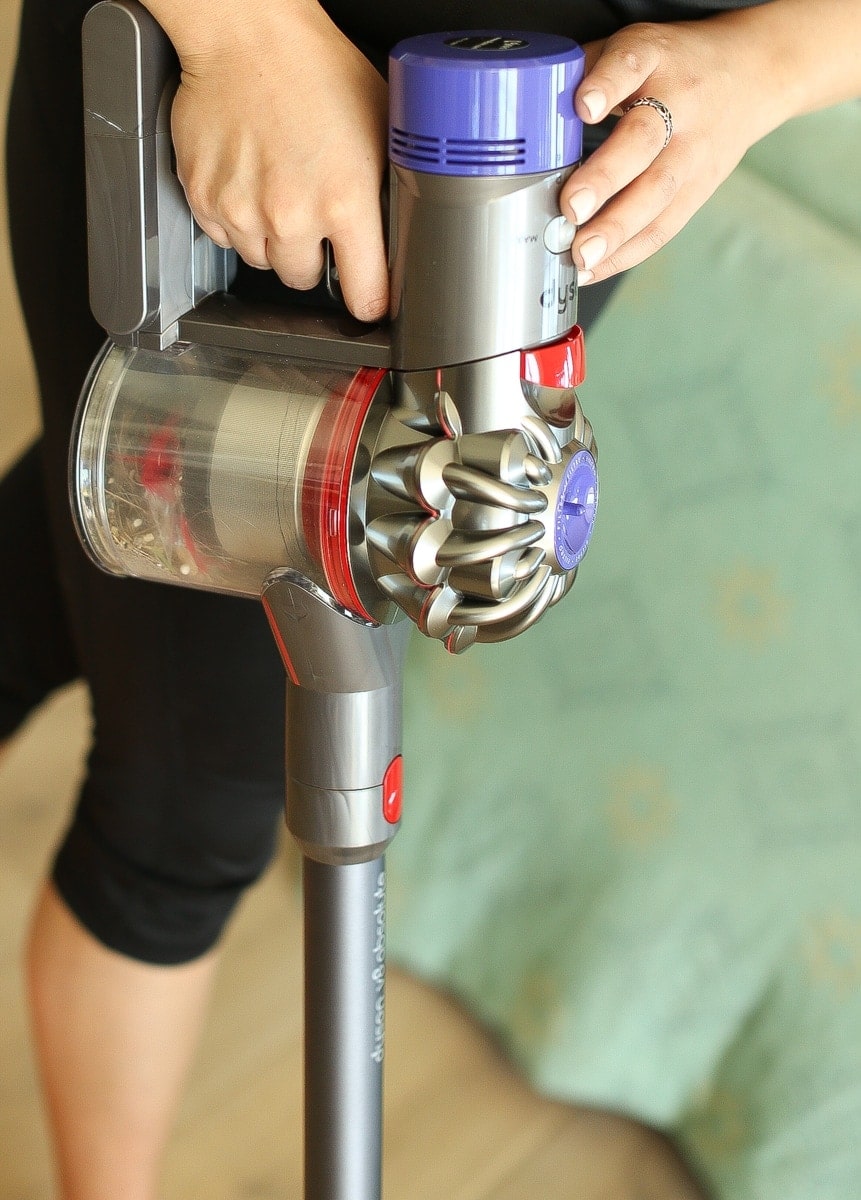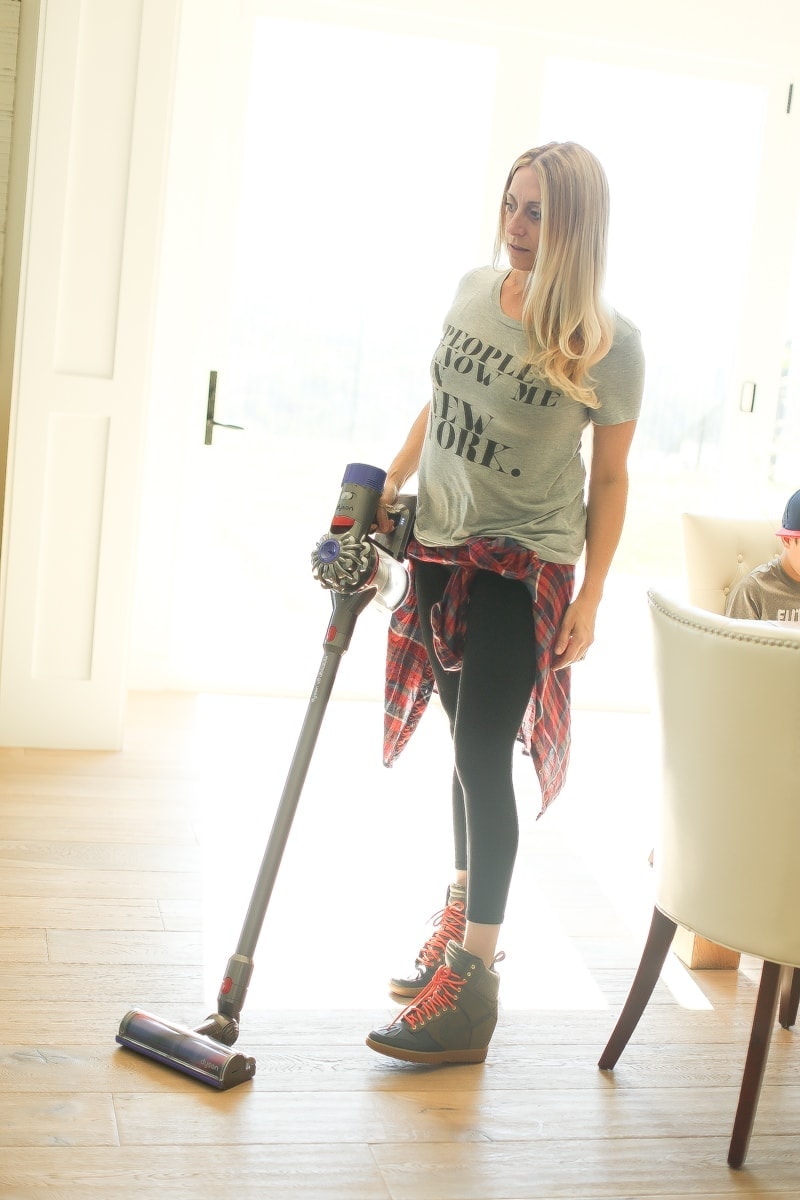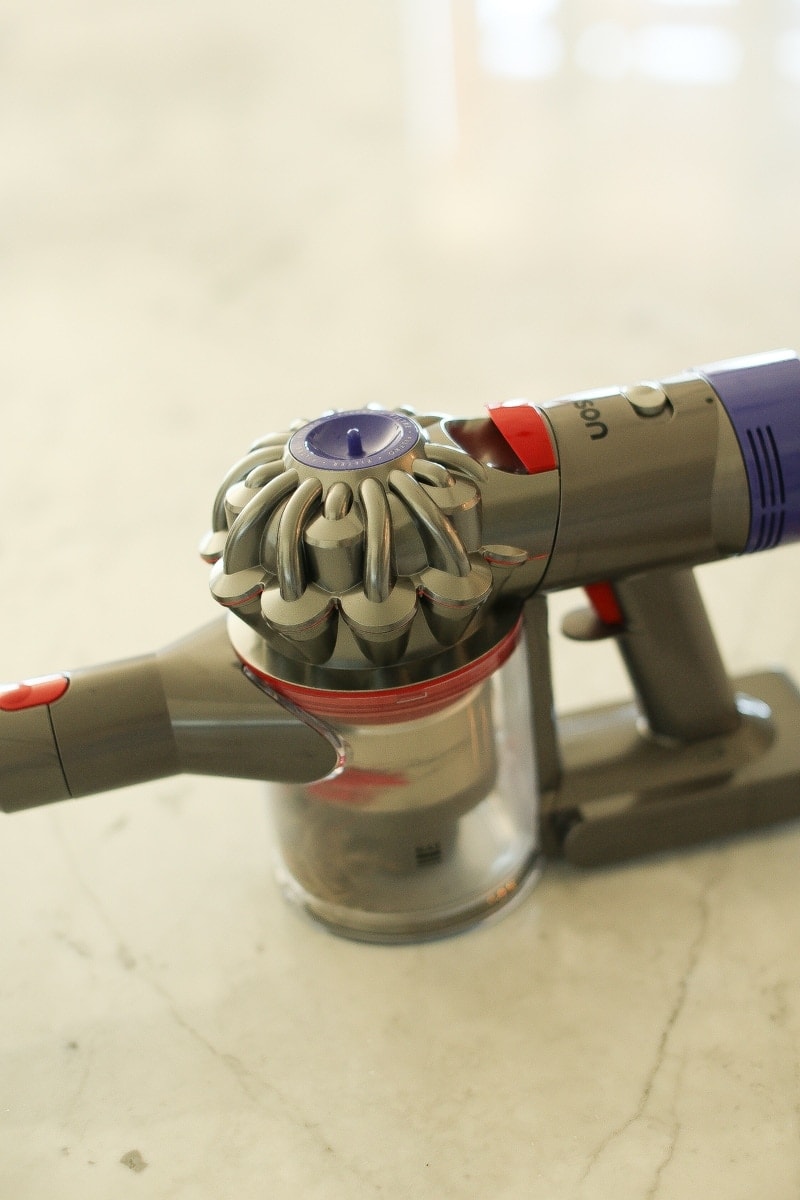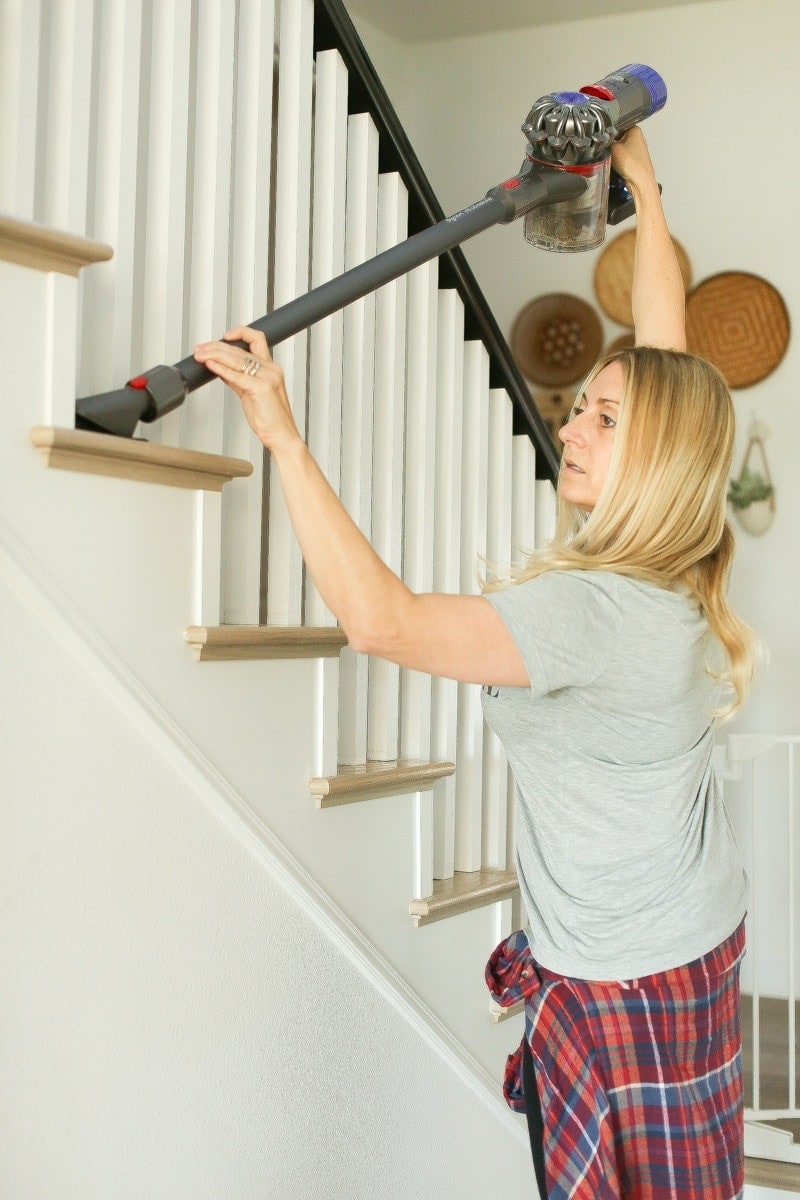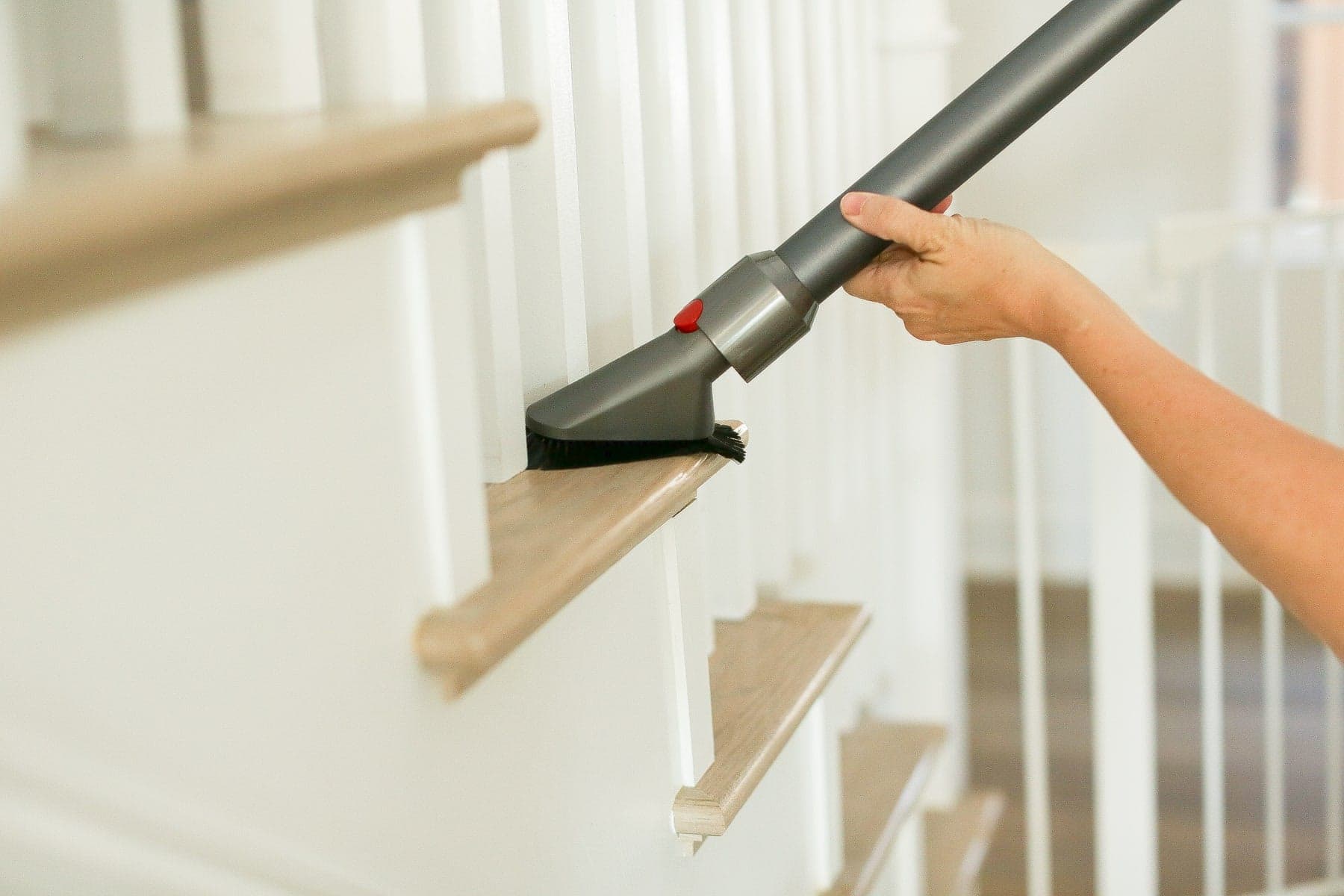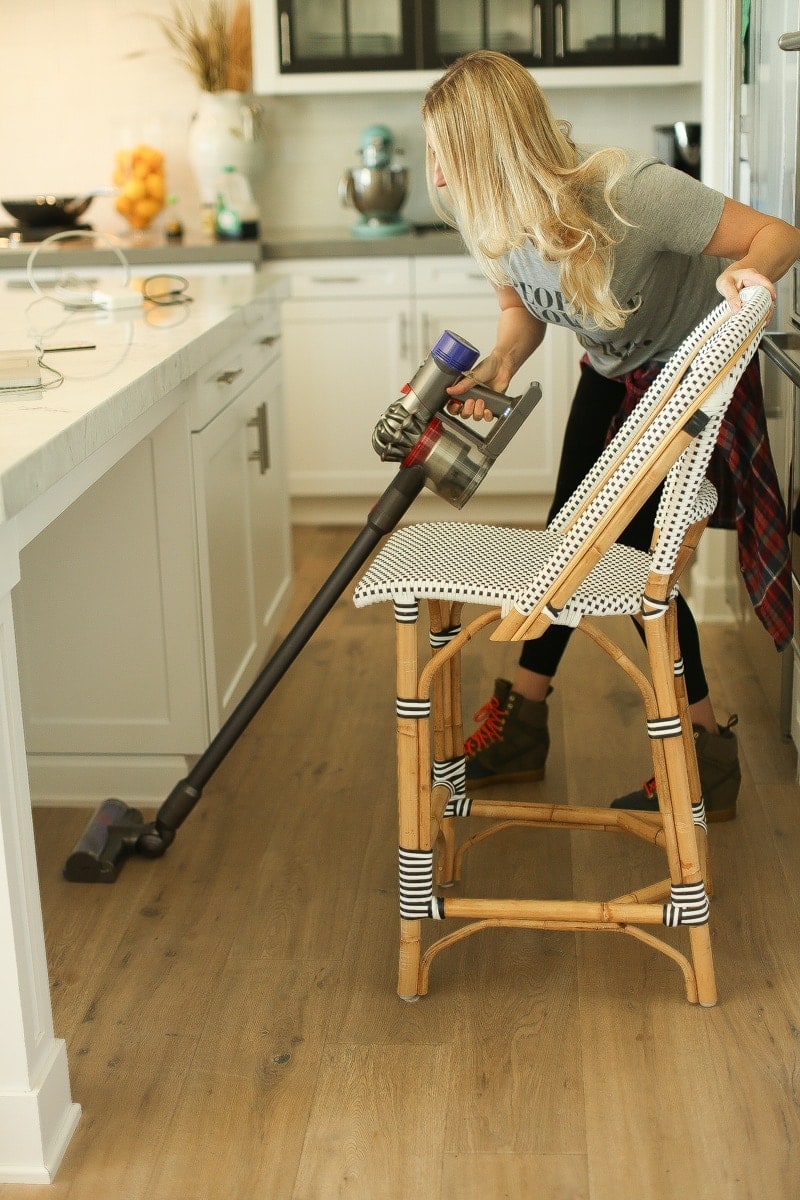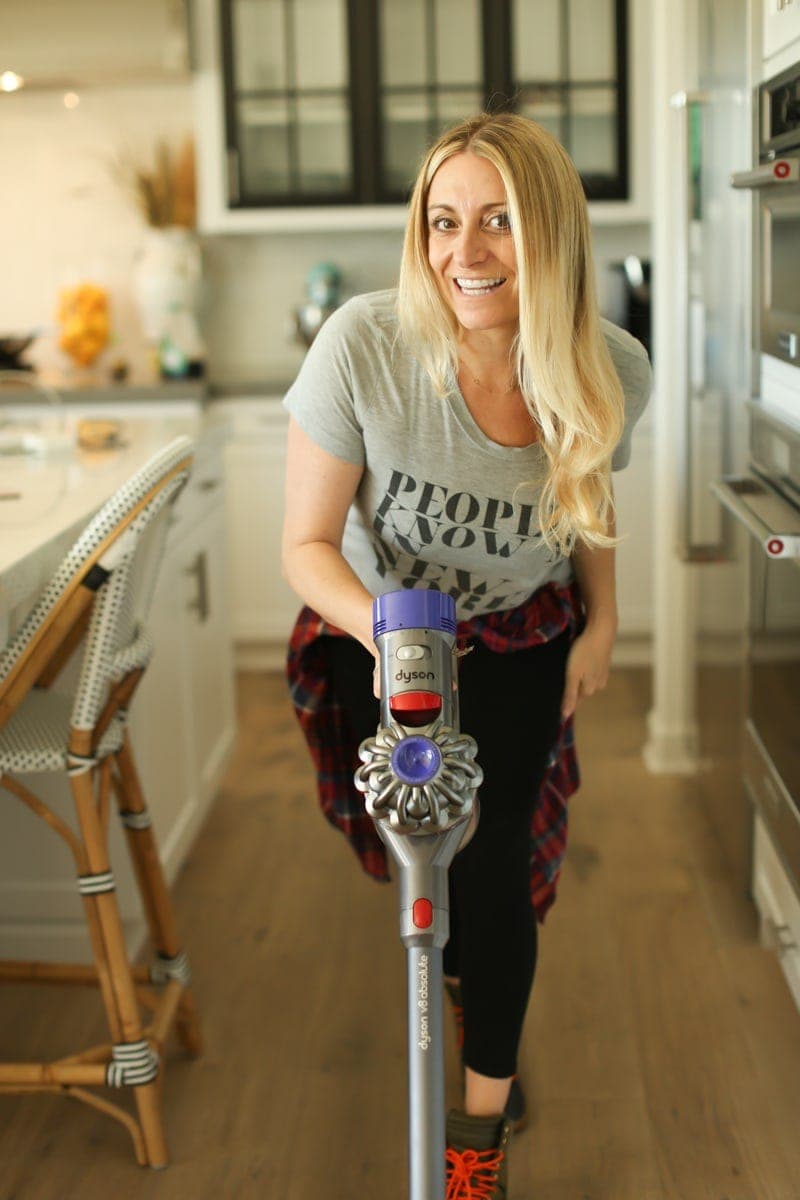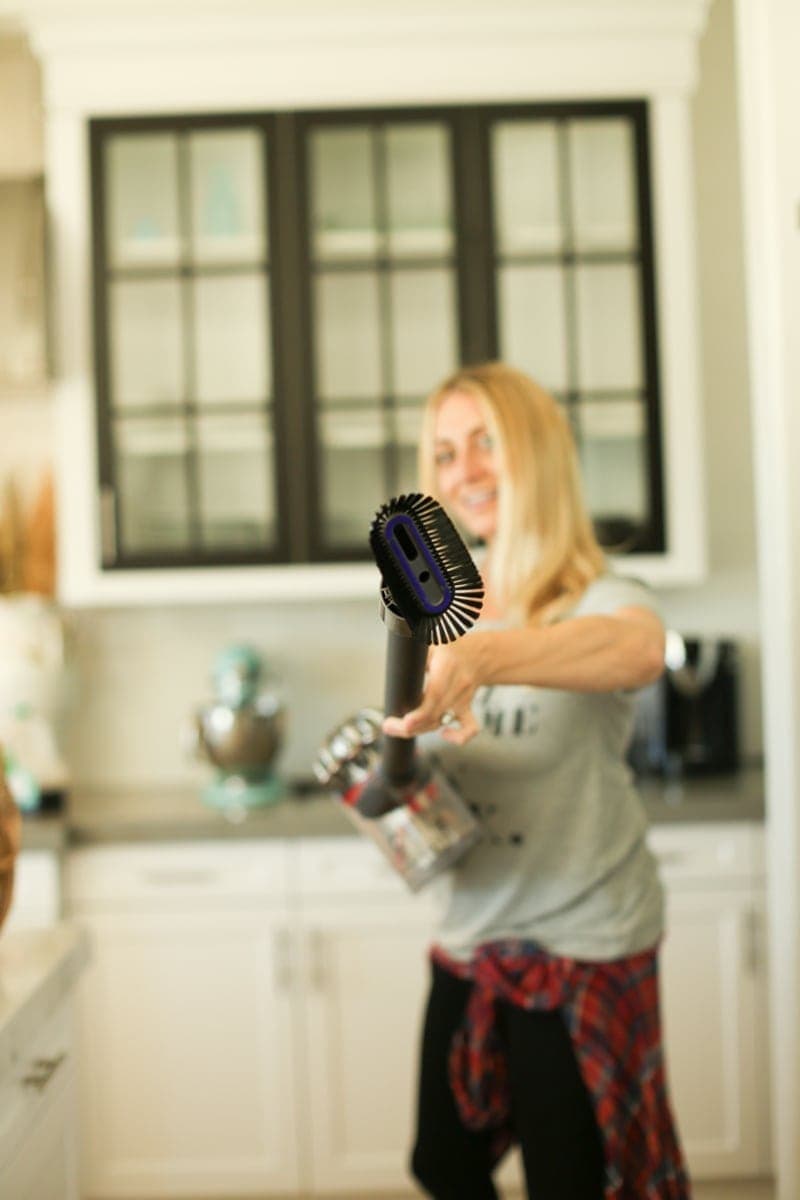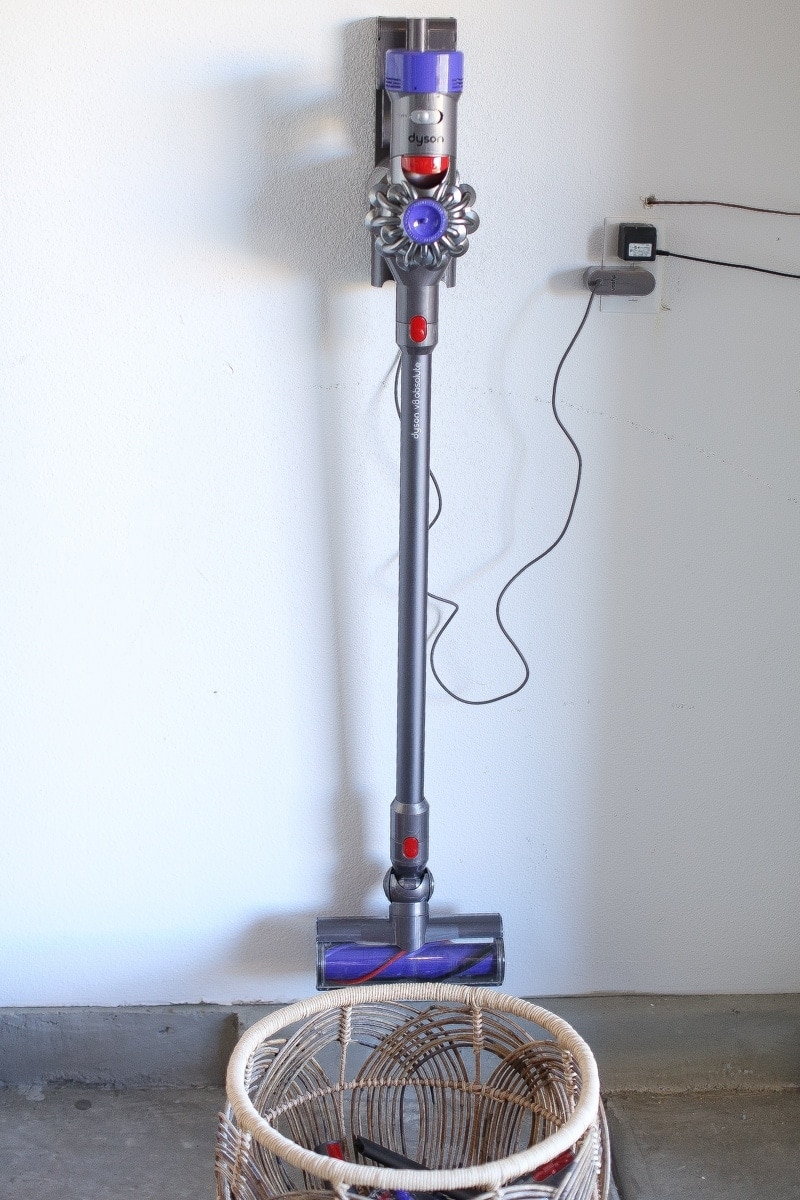 The Dyson V8 Absolute hangs nicely on my wall in the garage, making it easy to grab when needed. It has a new battery runtime indicator giving the user a visual indication of cleaning time remaining. I also noticed it's a lot quieter than some competing brands. Thinking back to the house I grew up in, I can remember waking up to a very loud, irking vacuum. Though the rigidity annoyed me at times, I appreciated living in a clean home. Now, I thank my lucky stars I don't have that noisy vacuum, adding to the chaos of my already lively home.
Are there times when I wish I could hose my children down or send my dogs to a groomer before entering the house? Absolutely. Do the kids check their shoes at the door before entering? Most of the time. However, I still have pets and unwanted debris on my floors. Like my grandmother used to say, "That mess isn't going to get better overnight."
The Dyson V8 has truly taken the hassle out of my day-to-day cleaning challenges. A good vacuum is everything. As a mom of four, it puts me on the offensive to the extra germs and dirt that could lead to infections and more. I can now clean up within minutes no matter where the pet hair or Cheerios land. Dyson's innovations have made me more excited than I have ever been about cleaning – because they begin with the user experience in mind.
I would love to hear from you, comment below! Do you have a Dyson? What do you think of the vacuum you are using? If you want to see the Dyson V8 in action watch the video on their website.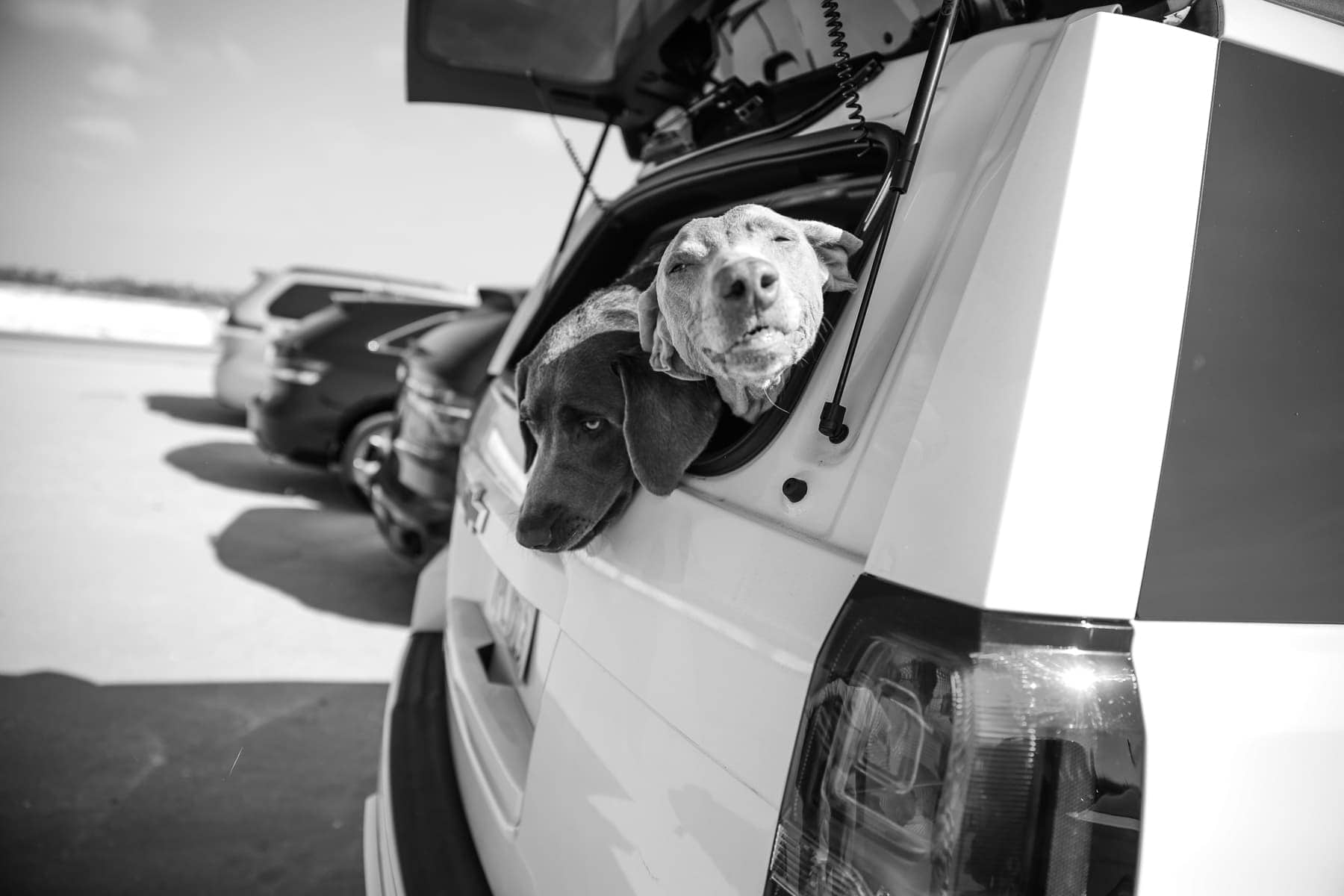 This Post Is Sponsored! Thank You For Sponsoring CityGirlGoneMom!
Tips for Parenting In Style...
Never boring, always awesome. Keep up to date with the latest from City Girl Gone Mom.