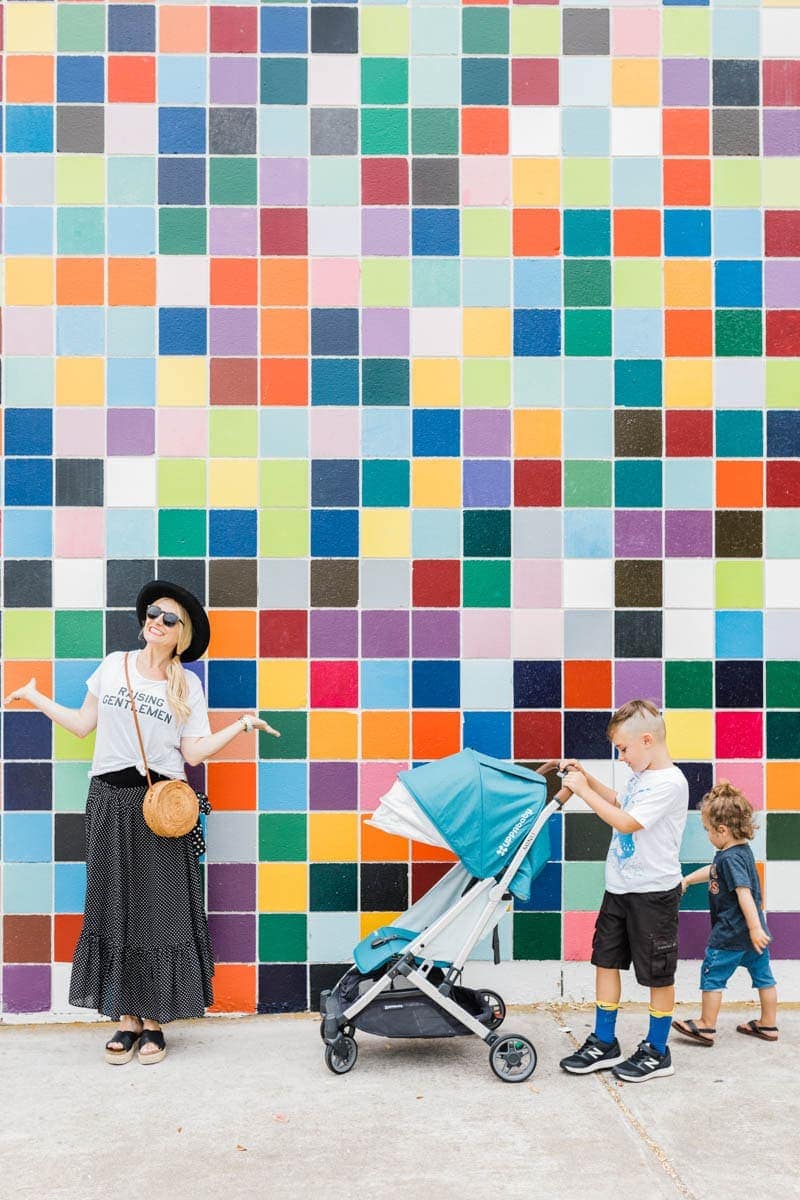 This Post Is Sponsored By My Brand Partner UPPAbaby! As Always, All Opinion Are My Own! Thank You For Supporting CityGirlGoneMom!
When you're big family parenting during those final days of summer, staying active is a priority, and creativity is key. With sports and dancing behind us, we're able to focus on some other activities that allow us to explore our city. With its sunny and mostly mild climate this time of year, San Diego serves as the ultimate summer playground, and one of our favorite neighborhoods to frequent is the posh and picturesque La Jolla.
Oozing with elegance, this coastal "Jewel" boasts some of the most beautiful coastlines Southern California has to offer, and is home to some of the wealthiest residents in the city. A Schaffer fan favorite (long before kids), La Jolla beaches churn waves for days perfect for surfing, and the burgeoning Prospect Street has some of the best shopping and restaurants that, in my opinion, rival some of Beverly Hills' bougiest. So, it might come as a surprise that we've found countless ways to enjoy ourselves in La Jolla that don't break the bank. My kids love visiting the seals at La Jolla Cove, and what captivates me most is the vibrant and ever evolving art scene. Along with top tier museums and galleries, mural artwork continues to make a splash around town, and in this Instagram obsessed era, just keeps getting better.
My two little ones and I recently spent an entire afternoon on foot, checking out mural artwork throughout the village. You may be thinking "How in the world can you pull that off with two kids under the age of six in tow?" Answer: I wouldn't dare attempt it without my UPPAbaby VISTA and the VISTA PiggyBack ride-along board – aka Roman's wheels when he gets too tired to walk.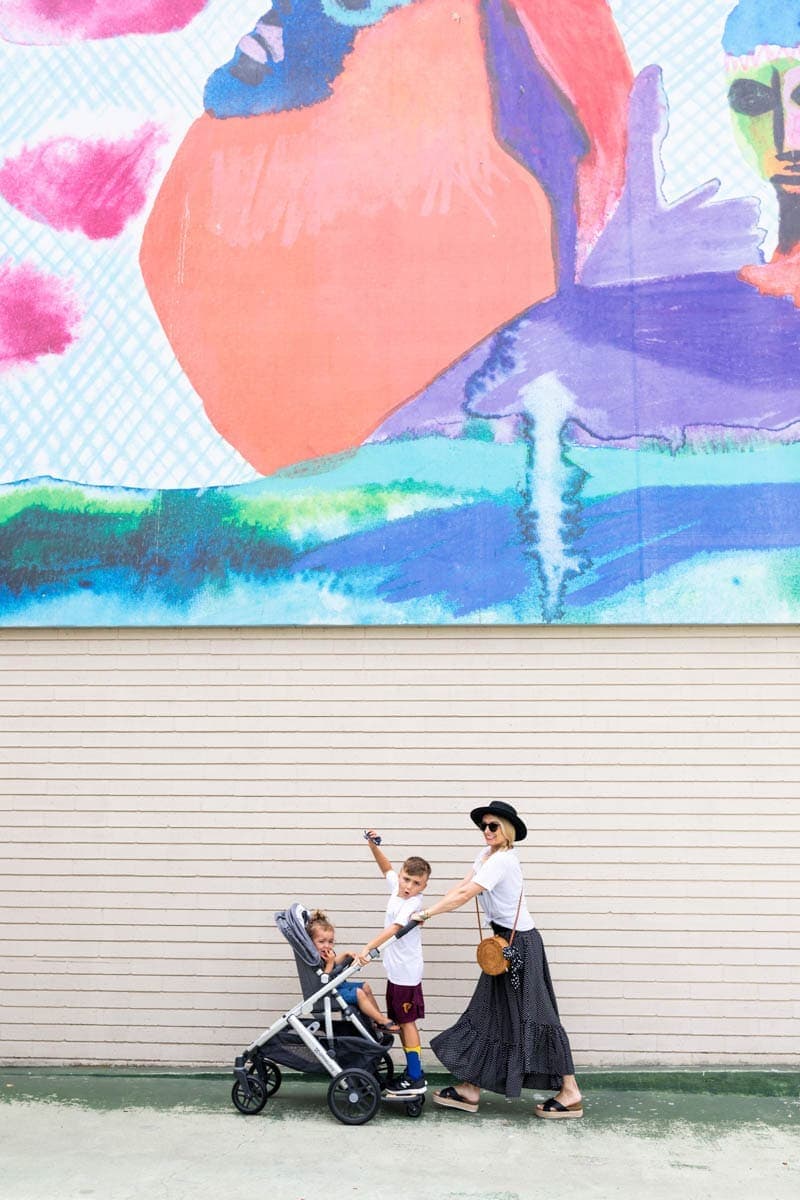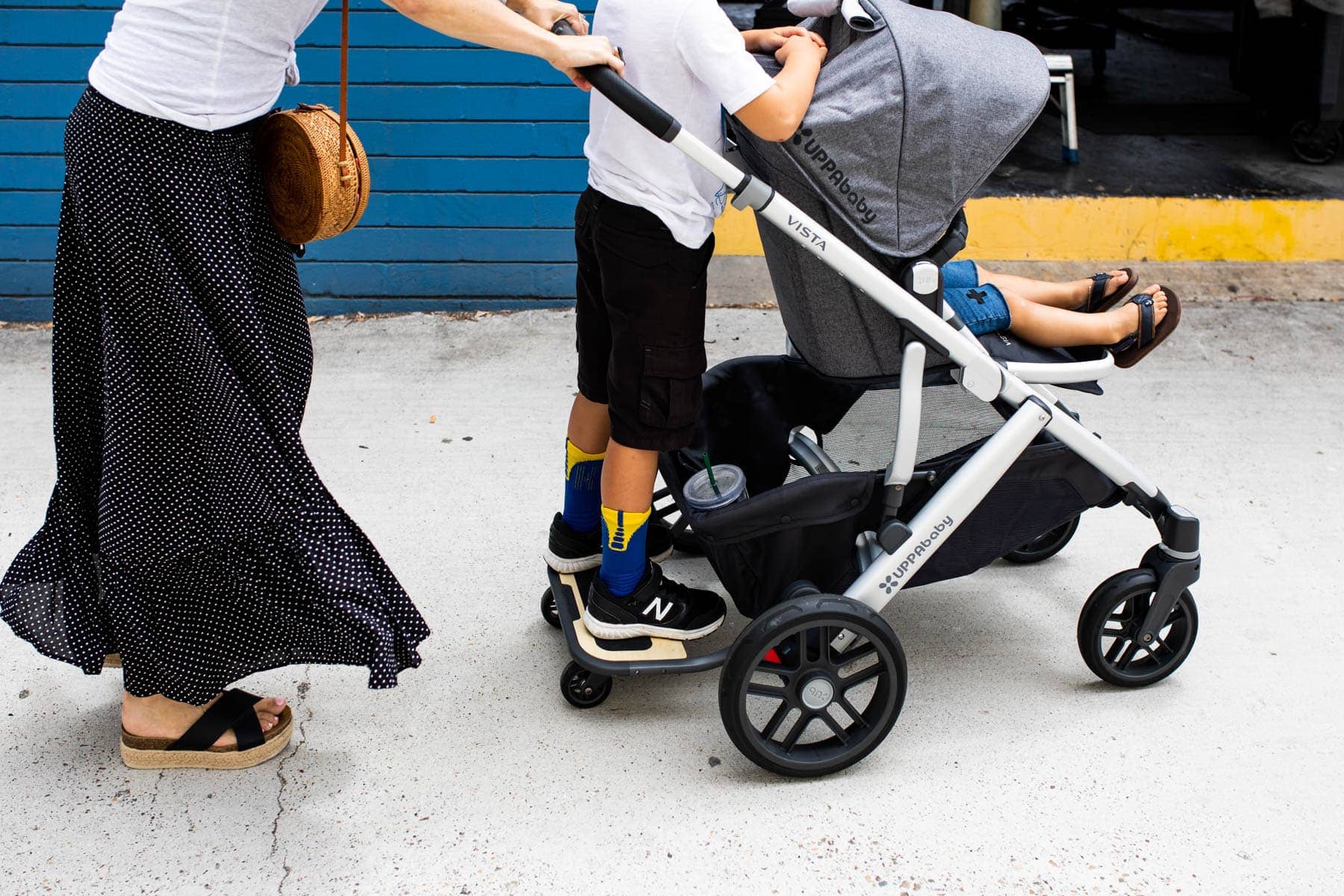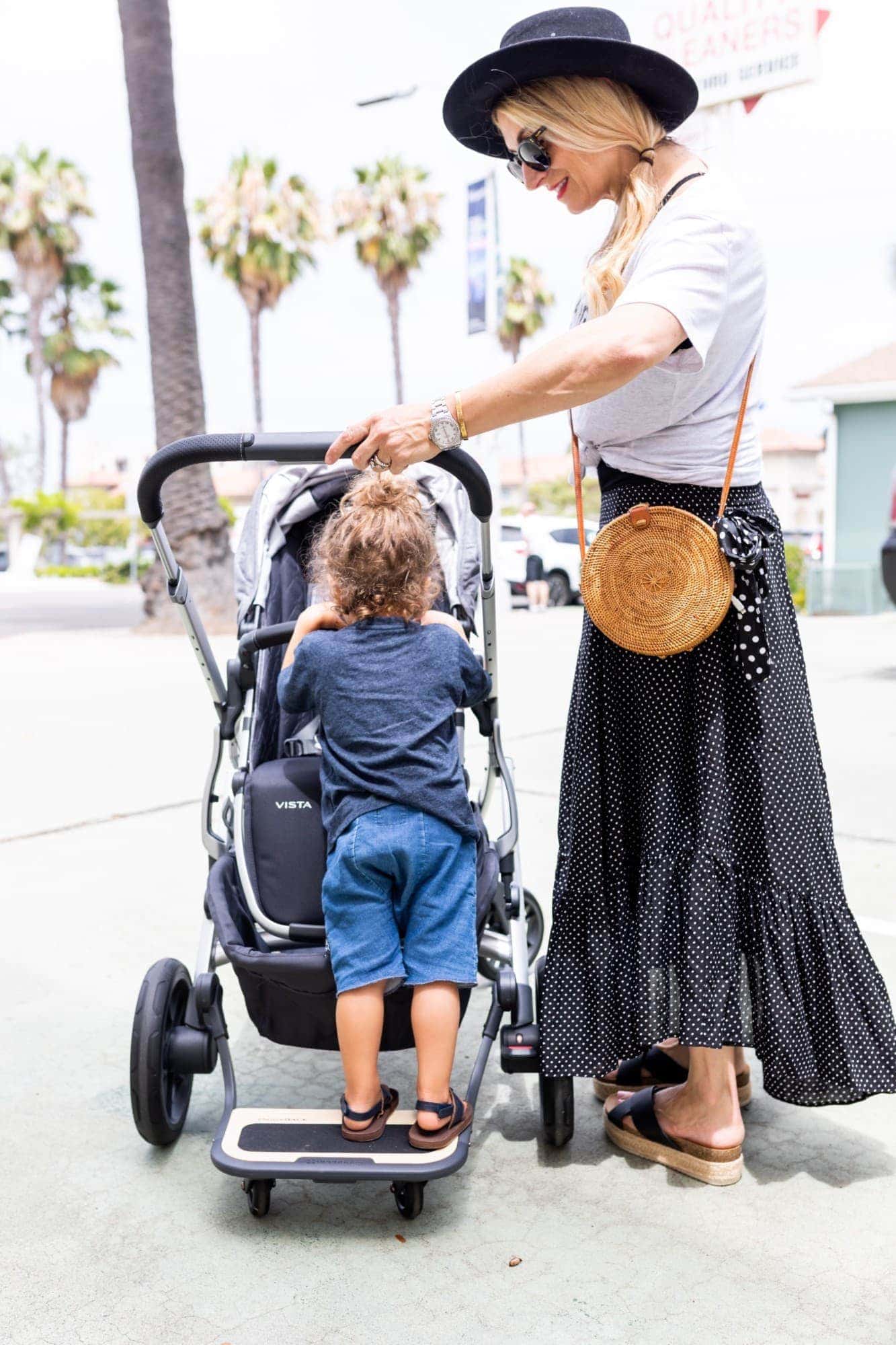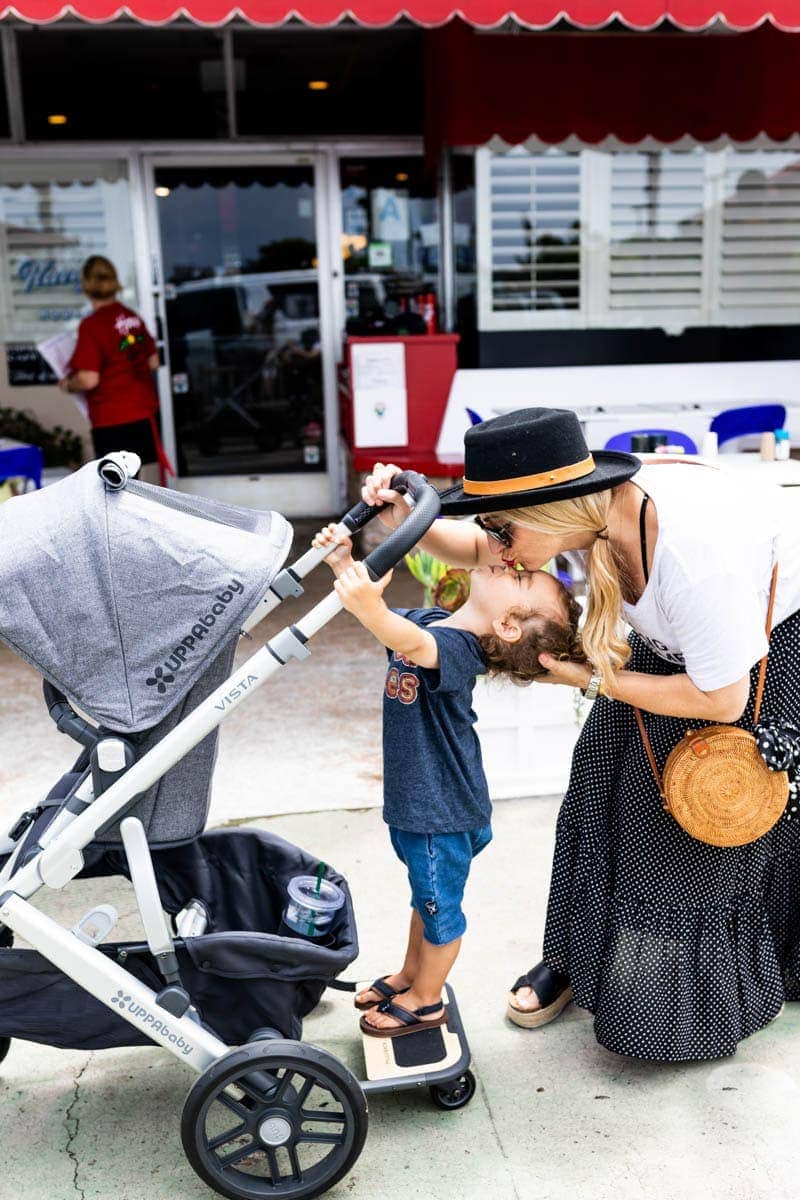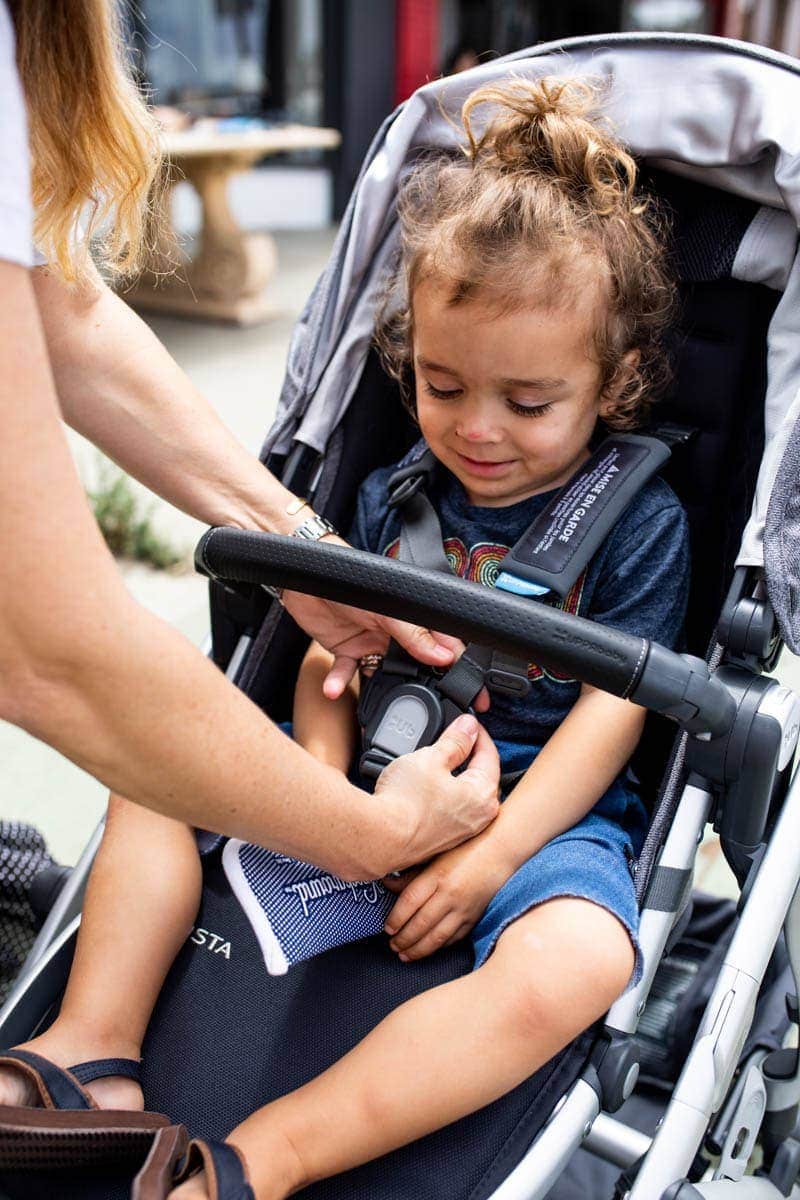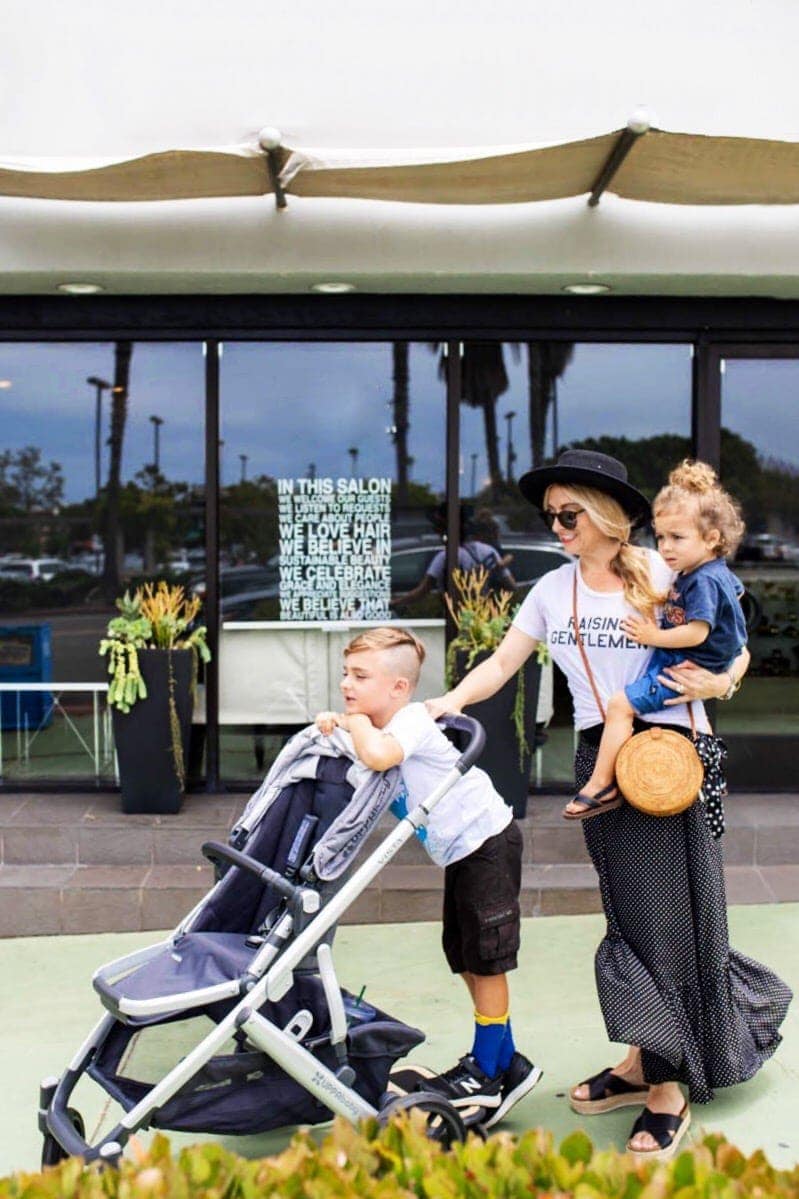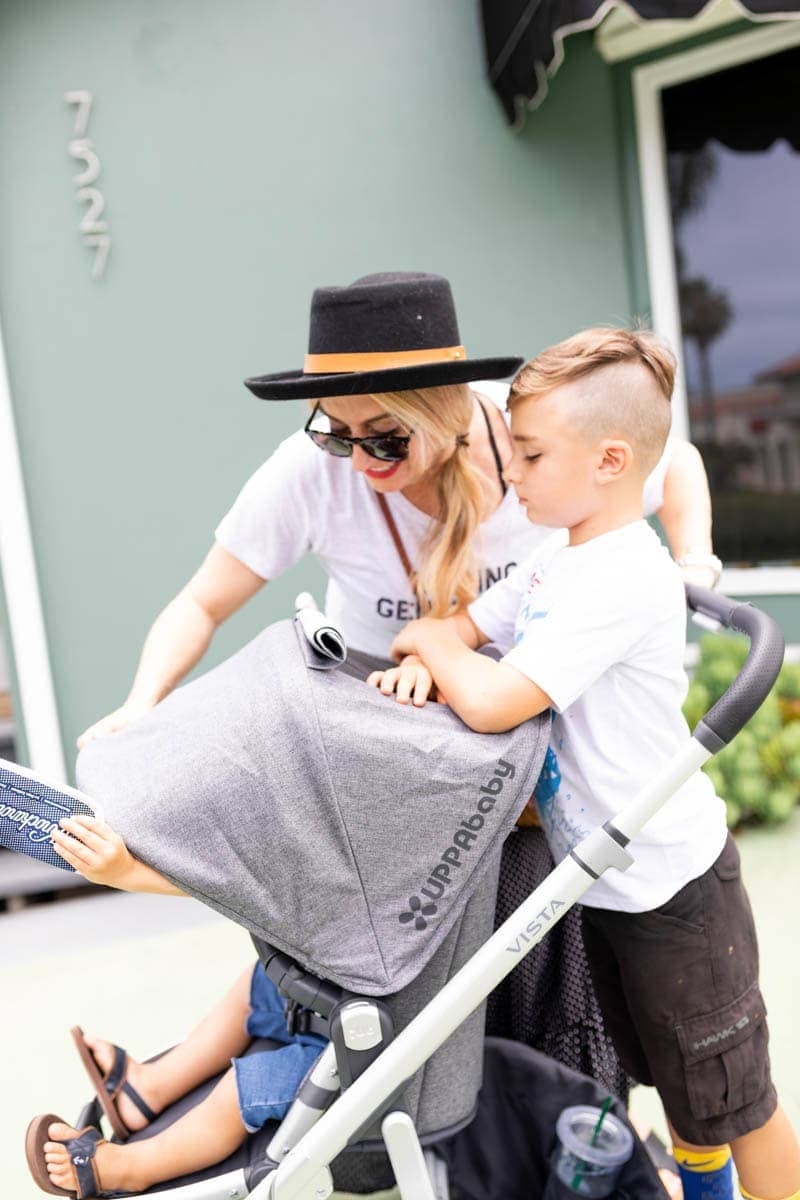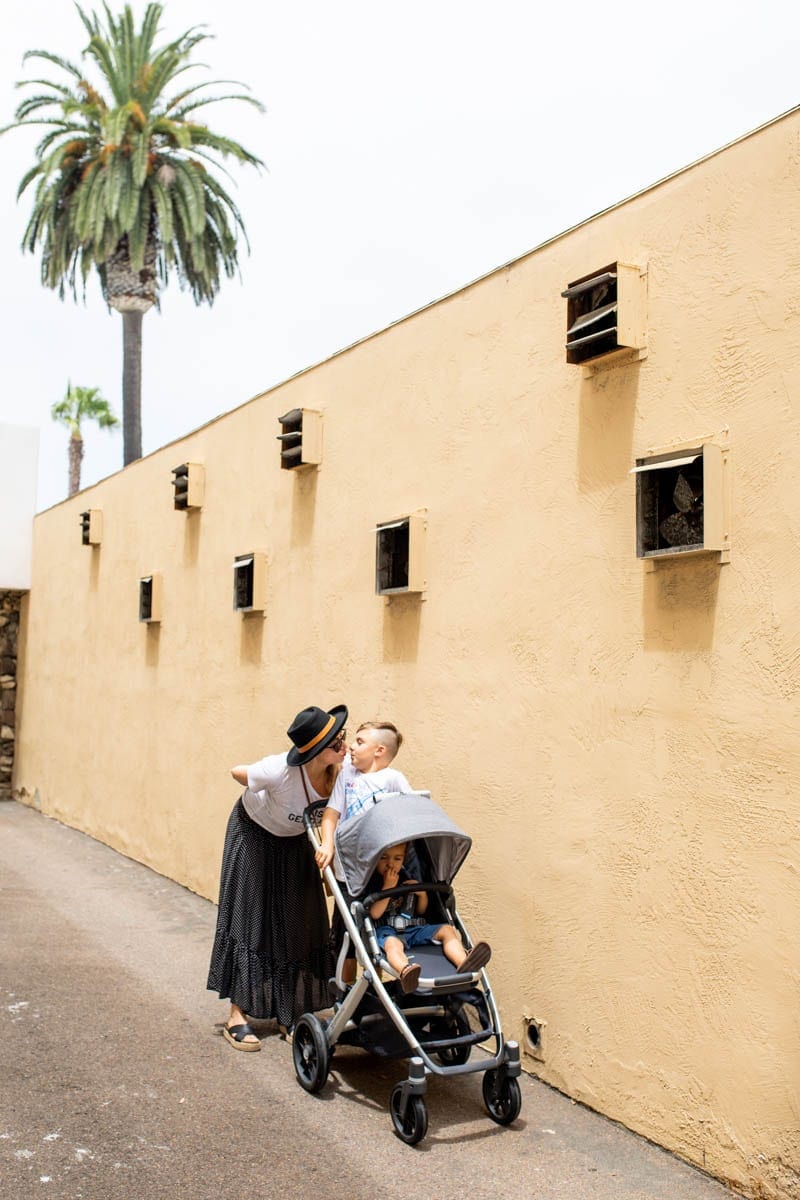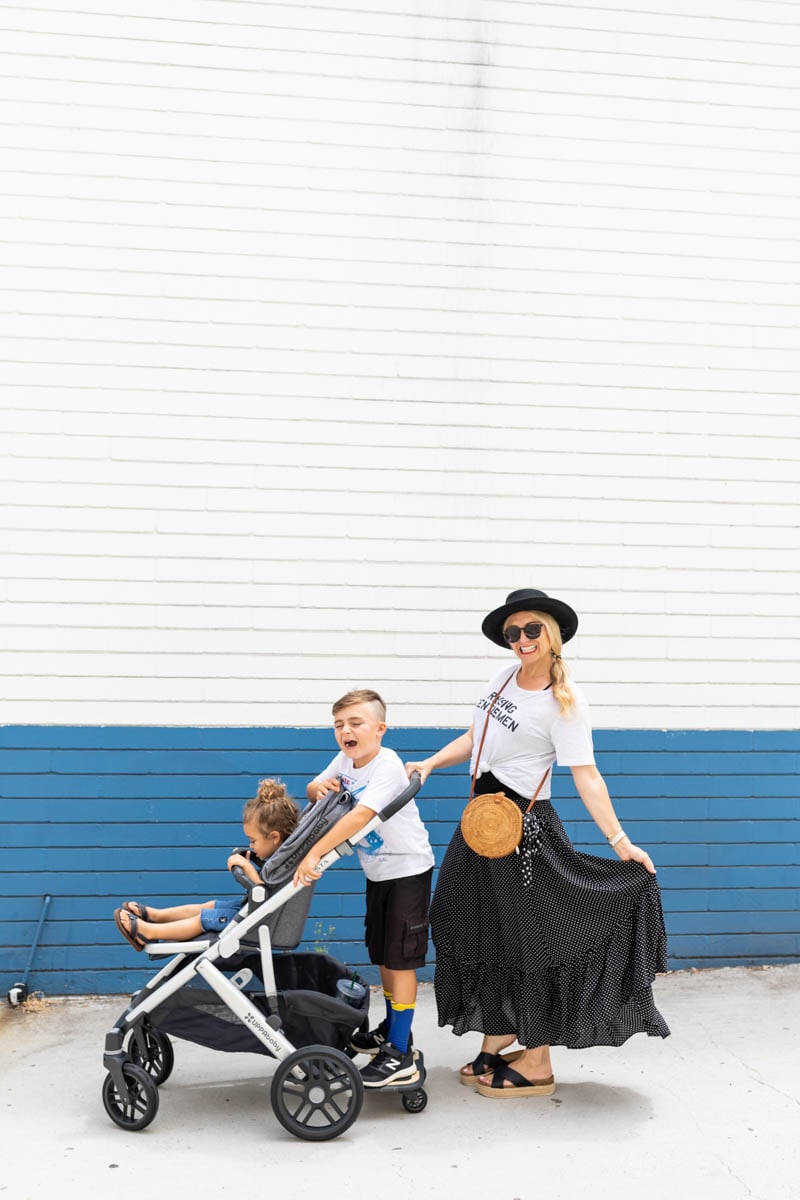 Going strong for five years, my love for UPPAbaby hasn't faltered. This brand knows exactly what multitasking moms of multiples need, and has found a way to make our lives easier. For that reason alone, the Italian mother in me wants to grab them by the cheeks and kiss them.
When it's just baby Brody and me, we use the lightweight UPPAbaby MINU, with a large, easy to access basket ideal for my supersized camera, diaper bag and entire pantry of to-go snacks. The carry handle, shoulder strap and storage bag are genius for moms on the go like me. As much as we 'go, go, go', having a lightweight stroller that I can sling over my shoulder is a gamechanger for getting in and out of cars or going out to dinner. Plus, it's ultra smooth ride brakes with ease on an incline or busy street. To add, the one-hand, one-step fold, all-wheel suspension is coupled with a lightweight frame (all under 15 lbs.), and that makes the UPPAbaby MINU 100% Mom and baby Brody approved!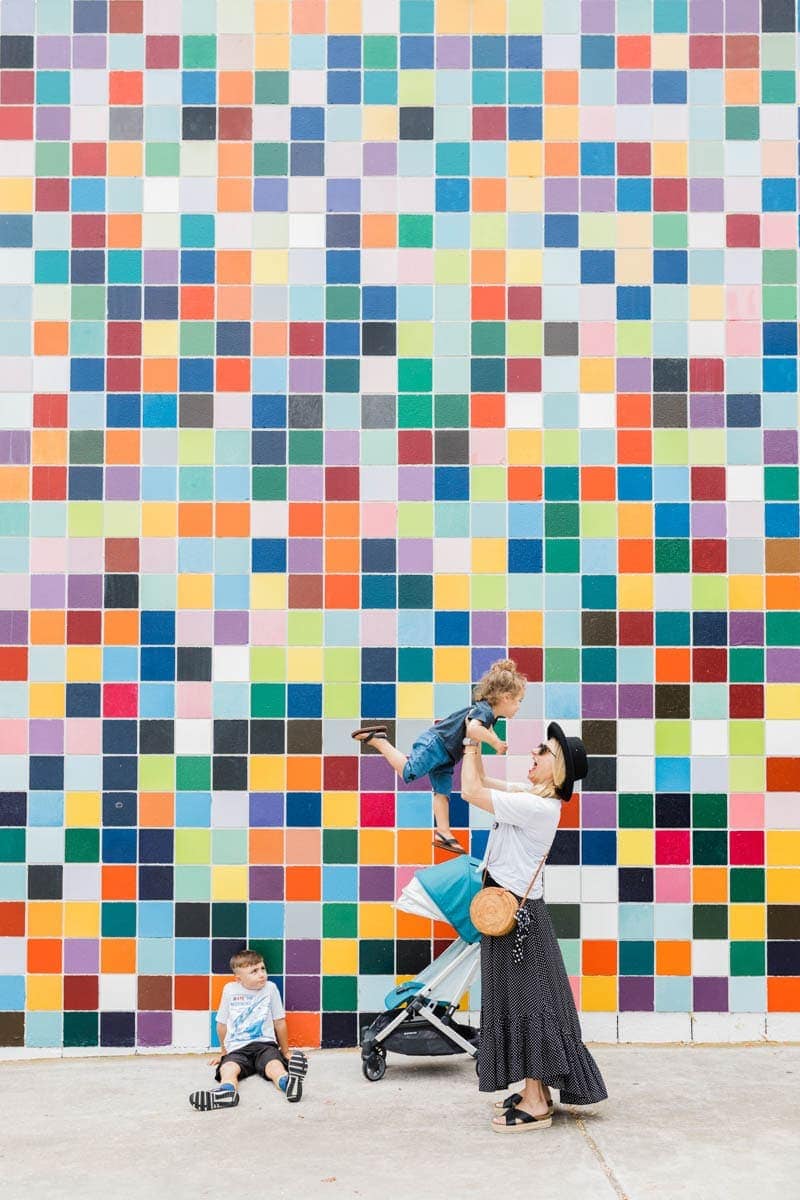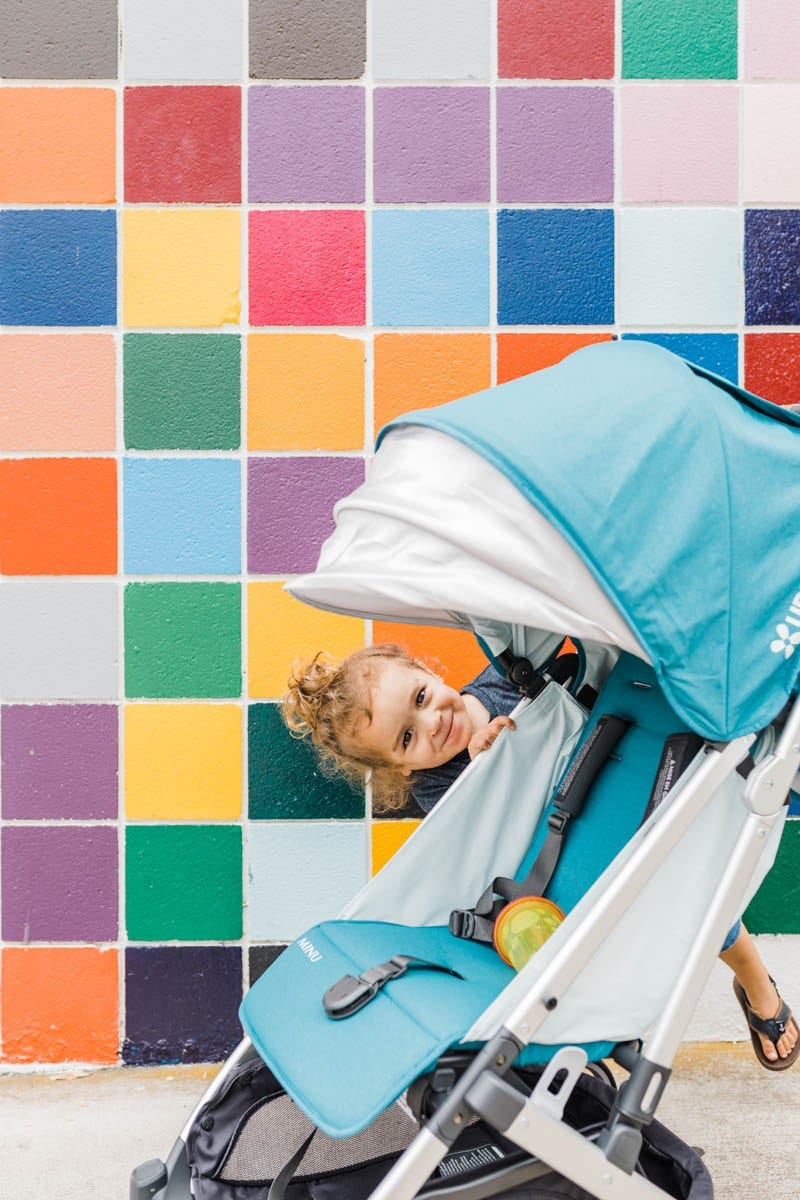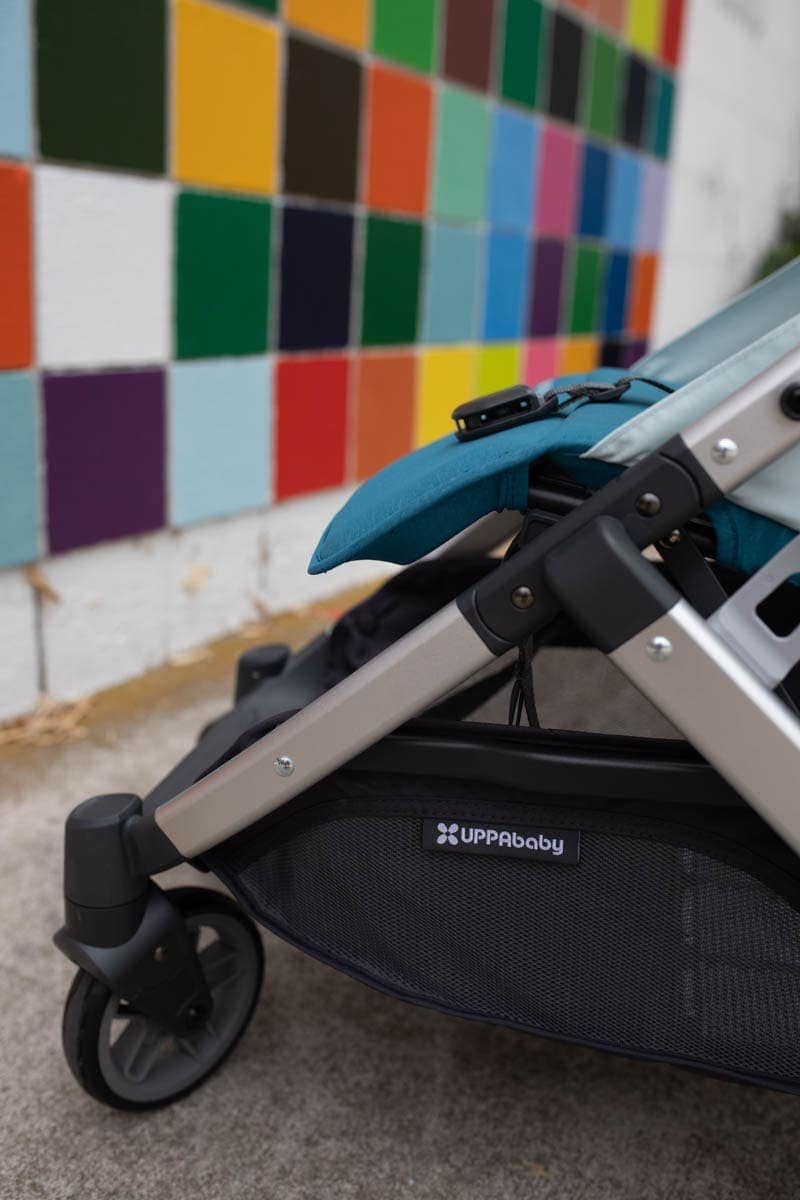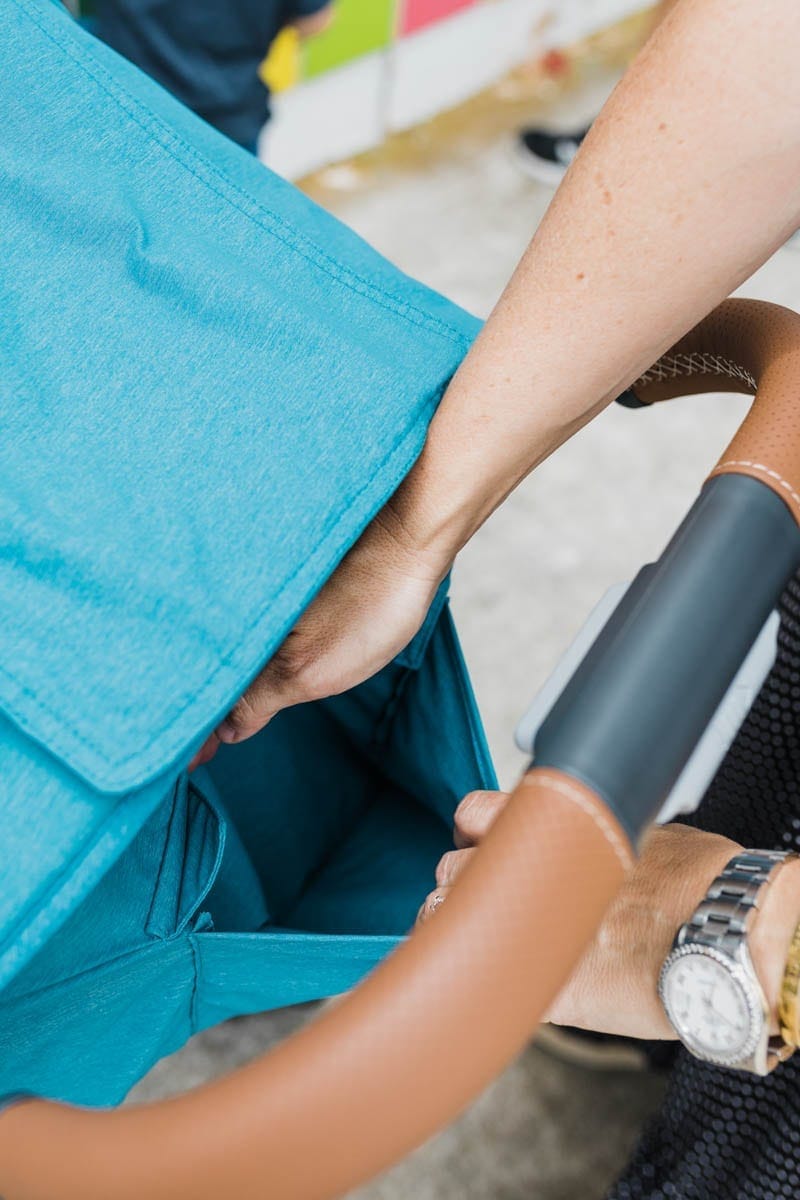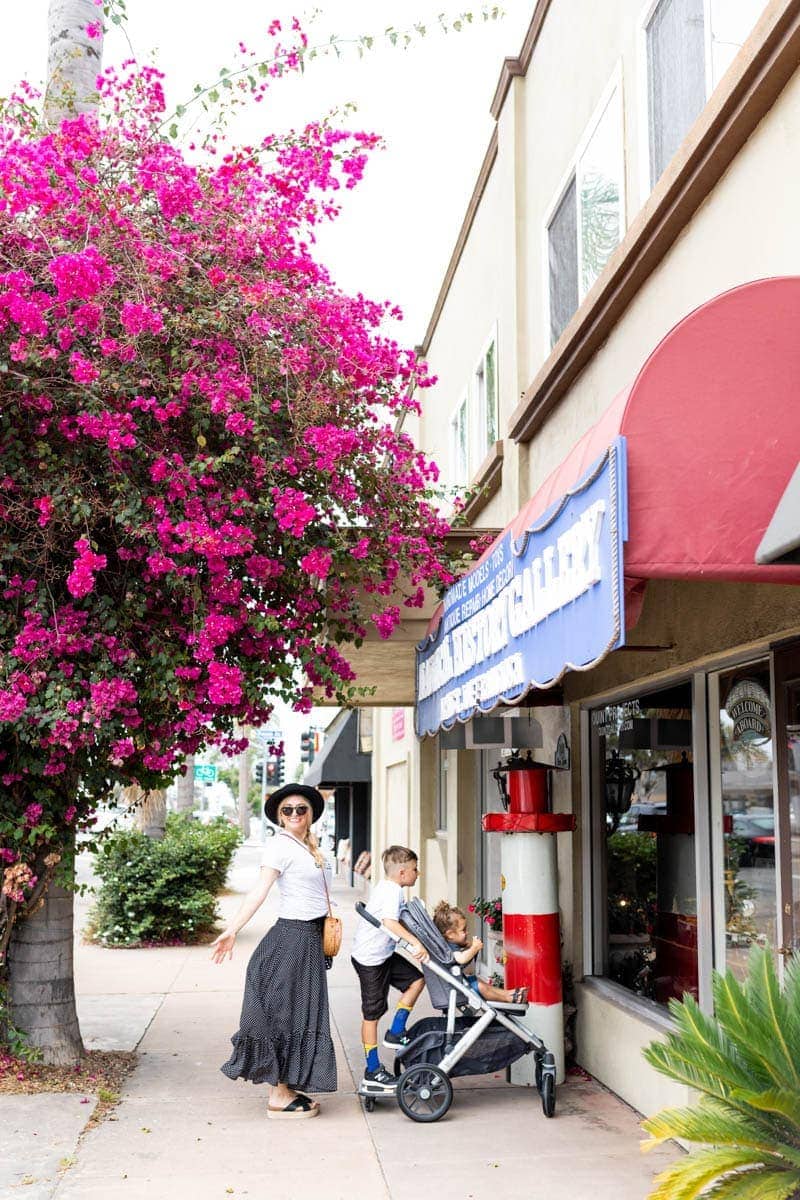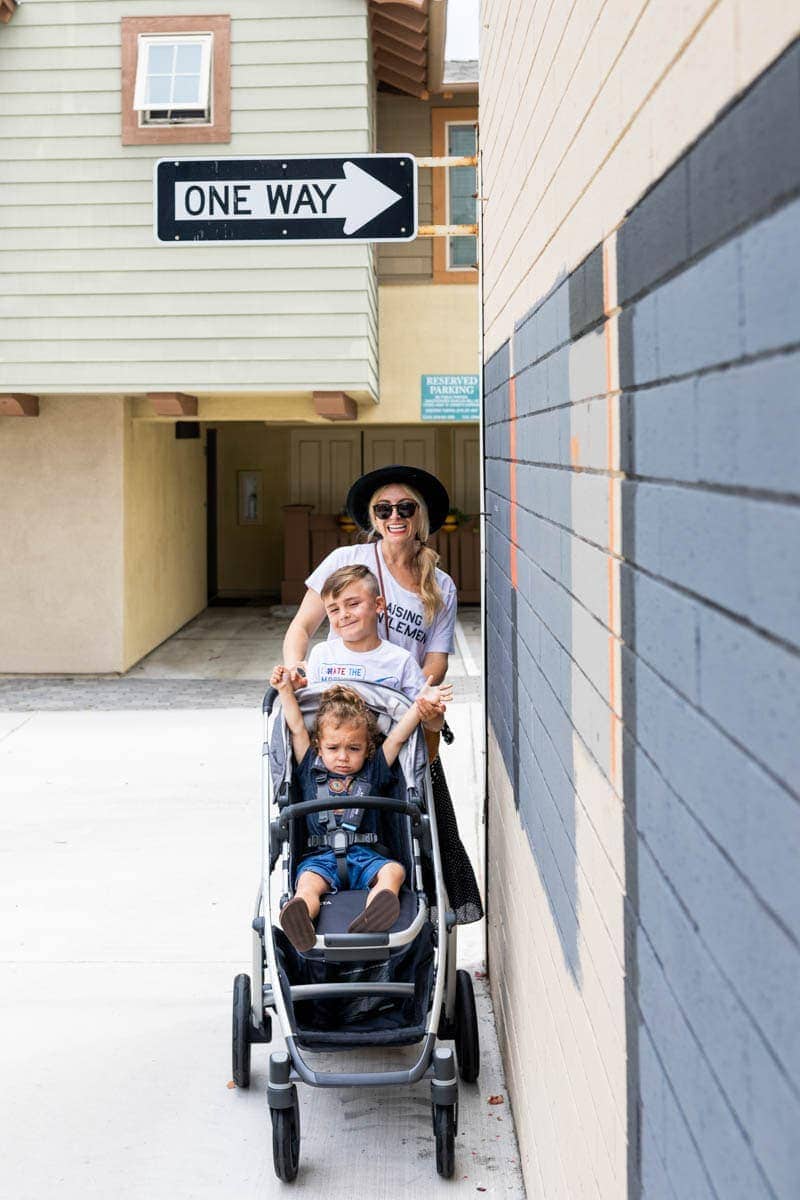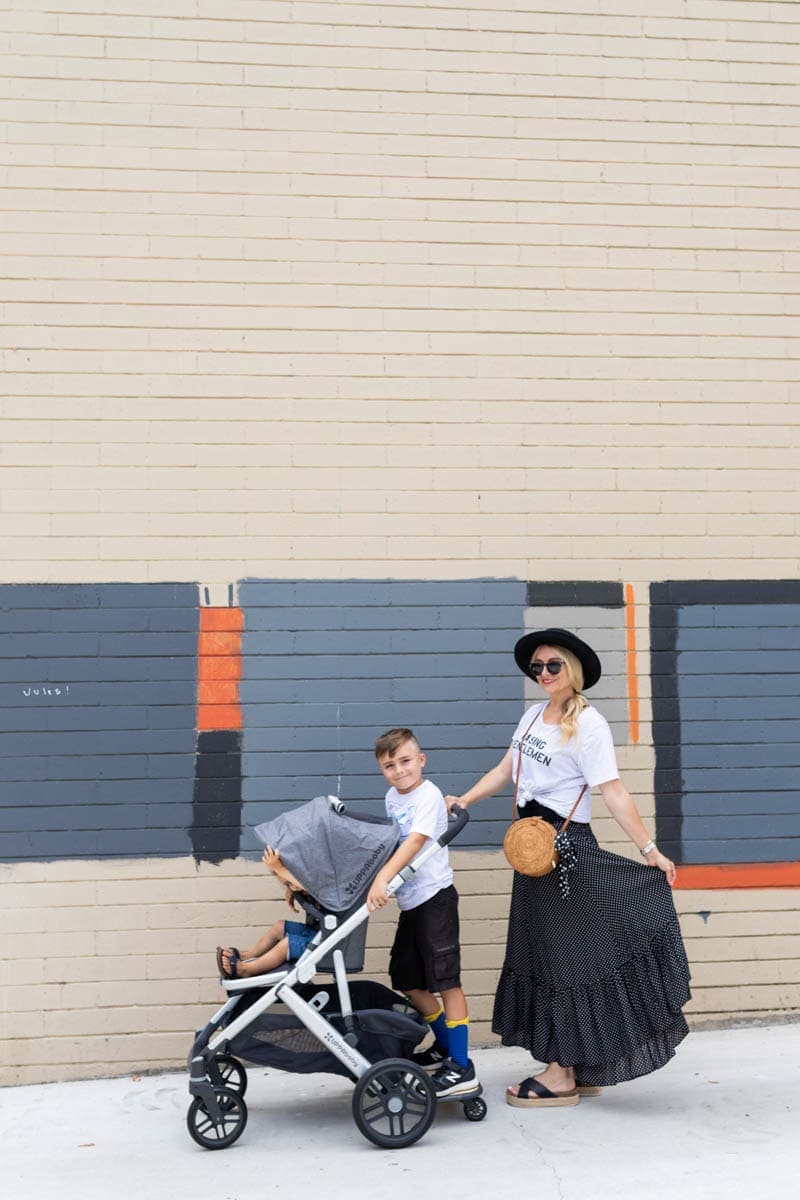 Growing up in New York City, I was privy to a plethora of art forms, and street art's always made an impression. La Jolla's affluence juxtaposed with its rugged-yet-refined mural art creates a high class, high def experience that is vibrant – and quite frankly rare – just like its namesake "The Jewel." Like La Jolla, the fleet of UPPAbaby strollers can best be described as 'Mom's Crown Jewel' with its superior quality and attention to detail. A company that makes mothering easier and mom feeling like a pro is worth its weight in gold to me, no matter how many kids I have in tow.
Here's to a colorful (and easy) end to your summer! How are you spending it? Comment below. For more information on the UPPAbaby Stroller line, visit their site UPPAbaby.com
This is a sponsored conversation written by me on behalf of UPPAbaby. The opinions and text are all mine.
Tips for Parenting In Style...
Never boring, always awesome. Keep up to date with the latest from City Girl Gone Mom.