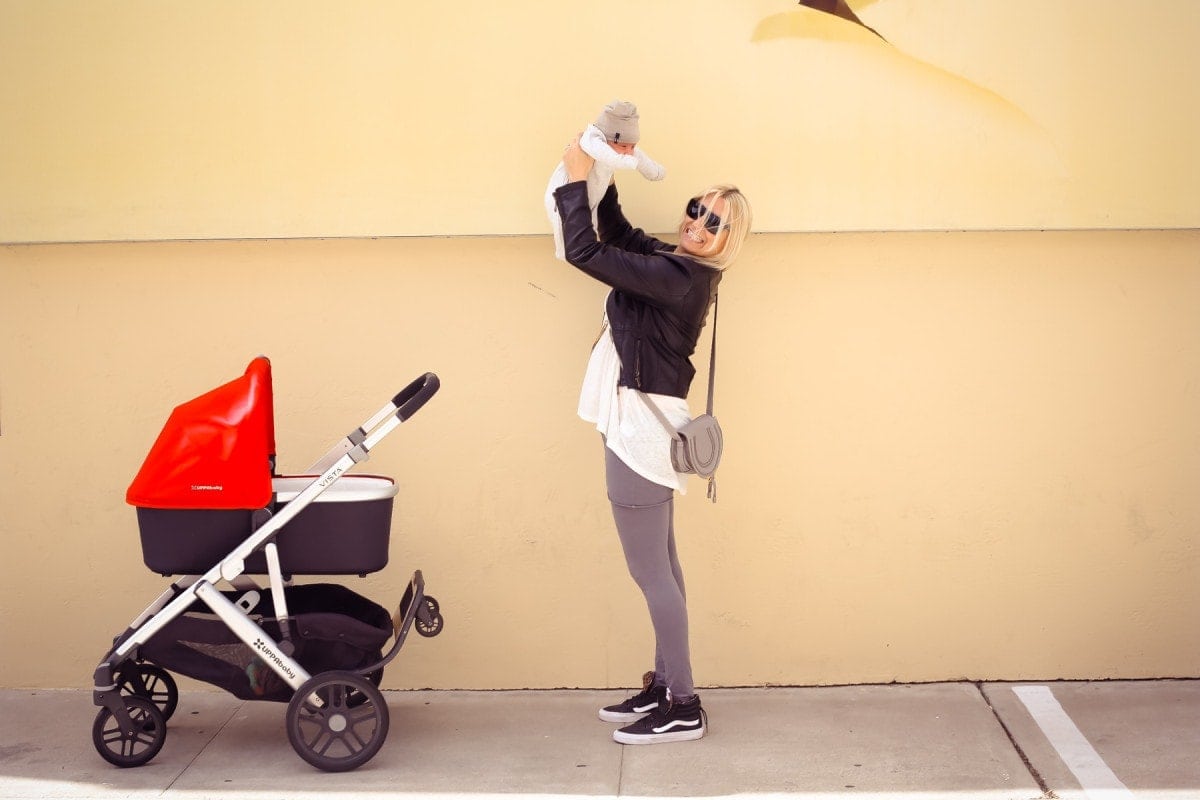 When I first came home with Baby Brody, I felt overwhelmed (and still do) because I needed some time to recover.  I was continuously panicked thinking how could I possibly recover with three little ones running around.  Fortunately for me, my mother-in-law and sister-in-law spent ten days with us stepping into my role.  A role that they know all too well, which embodied being patient and selfless, while I tended to me and the baby.
It was hard for me to let go of being in charge of my broods every move, but it was something I had to do and actually really needed to do.  The mental and physical toll of bringing a newborn home is quite intense.  The lack of sleep is brutal and add the physical aspects of recovering from labor and you realize you have no choice but to sit back and let anyone and everyone who is willing to help step in.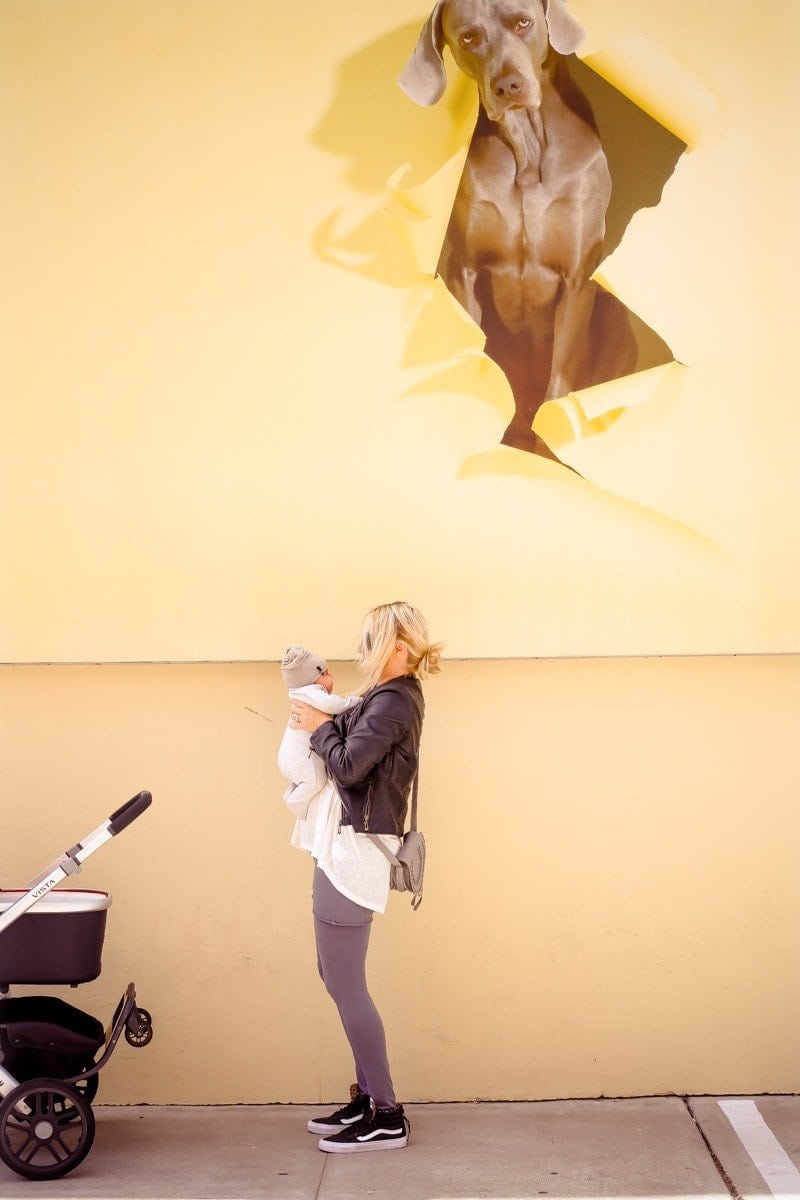 This has seriously been the only time in my life where I had to completely let go.  It was detrimental to my recovery that I just nurtured me and the baby.  Having a smooth recovery was crucial to my own health and would in turn have less effects on my family as a whole.
My sister-in-law was my saving grace for those ten days.  But then she had to go.  She had to get back to her own family.  I had to put my big girl pants no matter how I was feeling physically and be mom to everyone without my Kimi.
It's the little things that help along the way when you bring a newborn home.  Since our family left I have had many girlfriends drop by to do my dishes, fold laundry and hold the baby so I can take a shower.  My mom tribe just keeps showing up.  Whats great is those that can't show up still find a way too.  They send me take out so I don't have to worry about dinner or they send me a text asking if they could do something.
My husband sees how I am spinning and started making me go on walks with the kids and our dog Shelby.  The sunshine has been great to Brody and I.  And taking steps each day is good for the soul.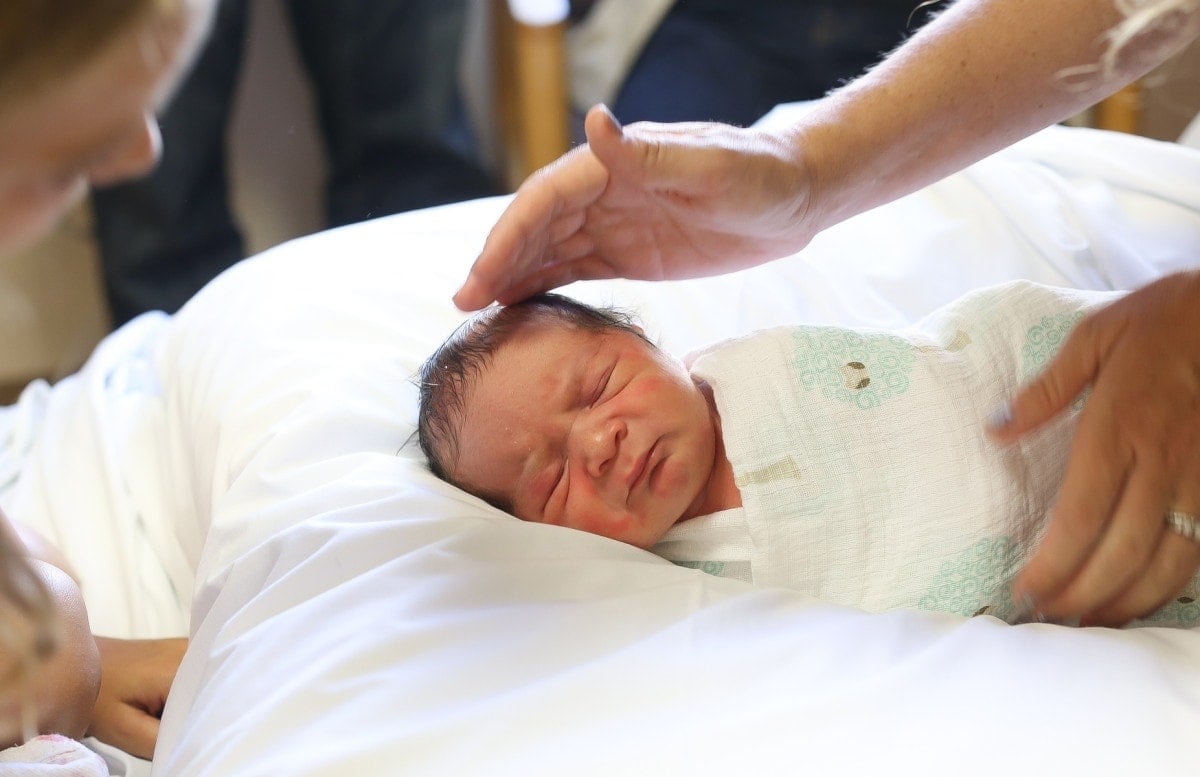 One thing that has made my recovery and attempt to finally be mobile again quite smooth has been my stroller, the UPPAbaby VISTA.  I am no stranger to strollers.  I have bought and sold them all.  I was that mom that had an arsenal of them: a stroller to walk the neighborhood, one to jog with, one to go to the grocery store and so on.  It never ended.  I had to try them all.  Finally, I can say I found the stroller for me, or shall I say all of us.
This time around ( the 4th time around) I wanted something that was lightweight & easy.  Something that was dependable in my daily life with multiple kids.  I needed my stroller to be easy on my back, which meant easy to fold, lightweight and easy to get the car seat in and out of.  I also wanted it to look super chic.  It's no surprise that I love fashion so my stroller of course has to also play a part.  I feel the UPPAbaby VISTA has superb style, with plenty of color motifs to choose from.  The Mesa Infant Car Seat attaches directly to the VISTA which is superb for portability and safety.   The bassinet drops in just like the car seat too.   There are no extra attachments or parts, unless of course you are using a different car seat.
The basket:  This to me was the ultimate selling point.  I need a basket that can accommodate a family of six on the go.  I am packing everyday like we are traveling up the coast with my size family.  This basket holds it all, from everyone's drinks to bags and more bags.  Its made pretty sturdy too so I don't have to worry about it falling apart.  It's also deep enough so I don't lose anyones blanket or baby doll.  It holds up to 30 pounds which I am certain I make that quota each day.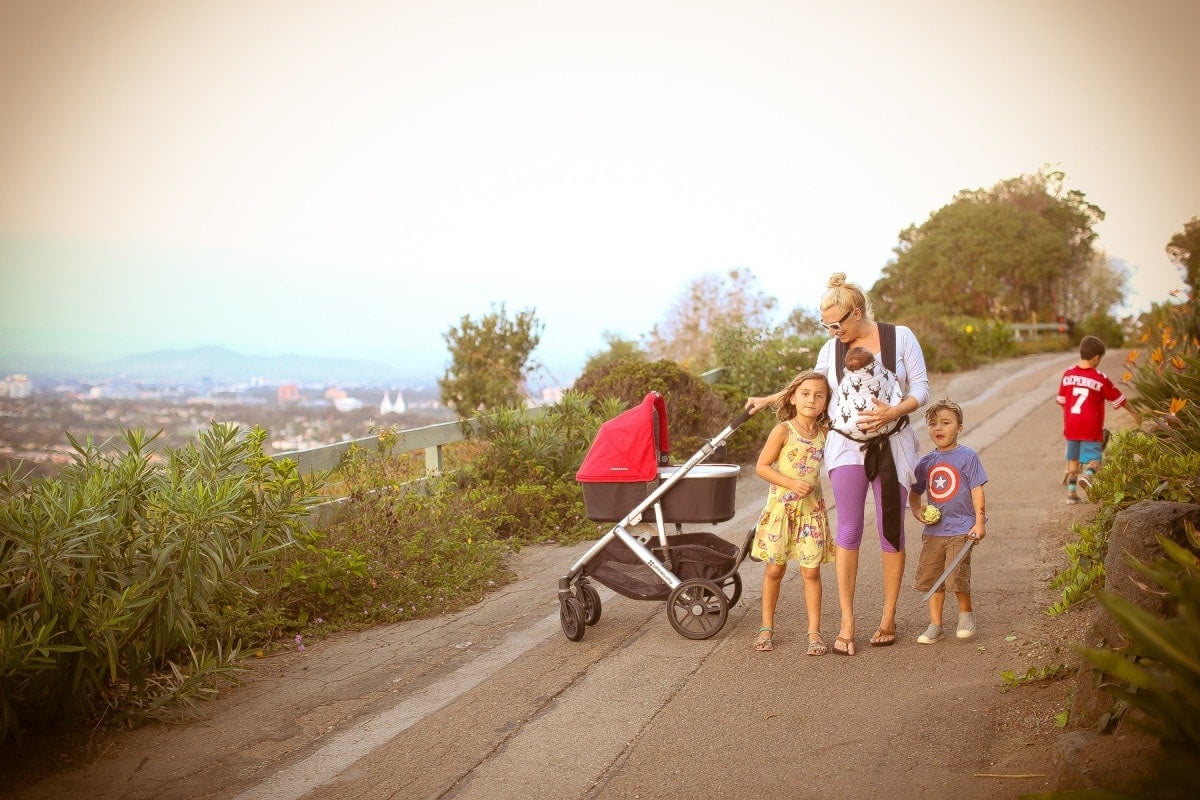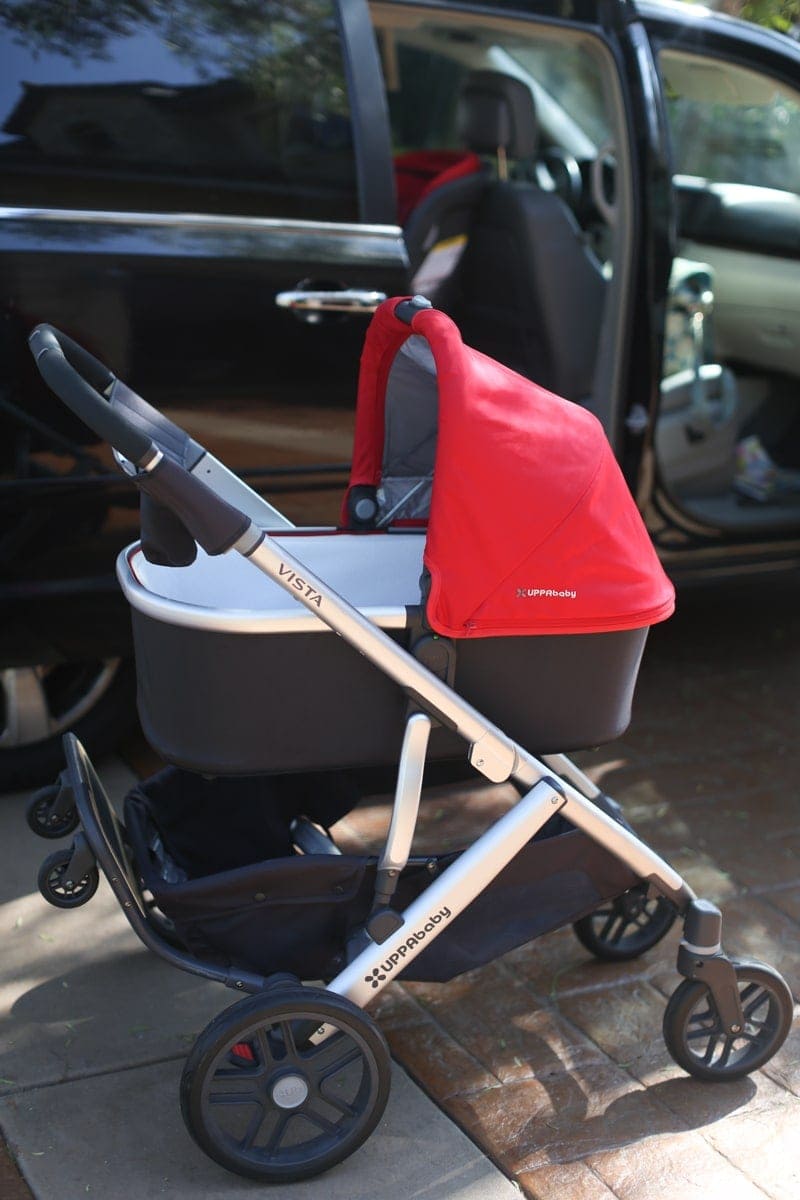 The ride along kick stand has been such a perk for my other kids to ride along.  We haven't had a stroller like this and we are absolutely loving it.  UPPAbaby has made this stroller paying attention to the needs of moms.  Being able to open the stroller so quickly and with one pull the car seat is in the stroller.  It also stands when folded, which is another perk for my back.  It also comes in a double if you have kids close in age.  Both Bobby and I love the adjustable handle bar too, it really helps not having to bend over when pushing the stroller around town.
The bassinet has also been dreamy for Brody to stretch out in.  I also have a bassinet stand which has been a life saver for me when I am cooking or doing something.  The baby can easily sleep in his bassinet and the mobile stand keeps him at my level wherever I need it, once again accommodating my not-so-hot back.  This stroller system is simply perfect for my growing family.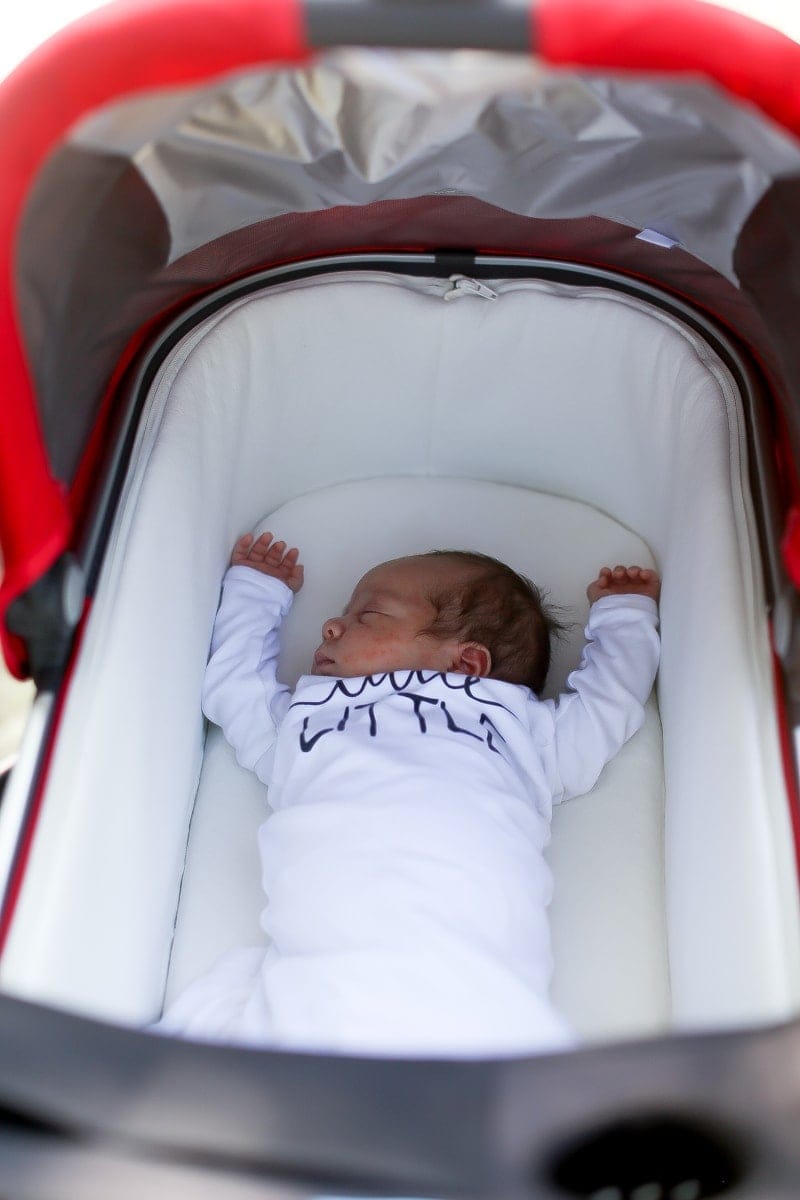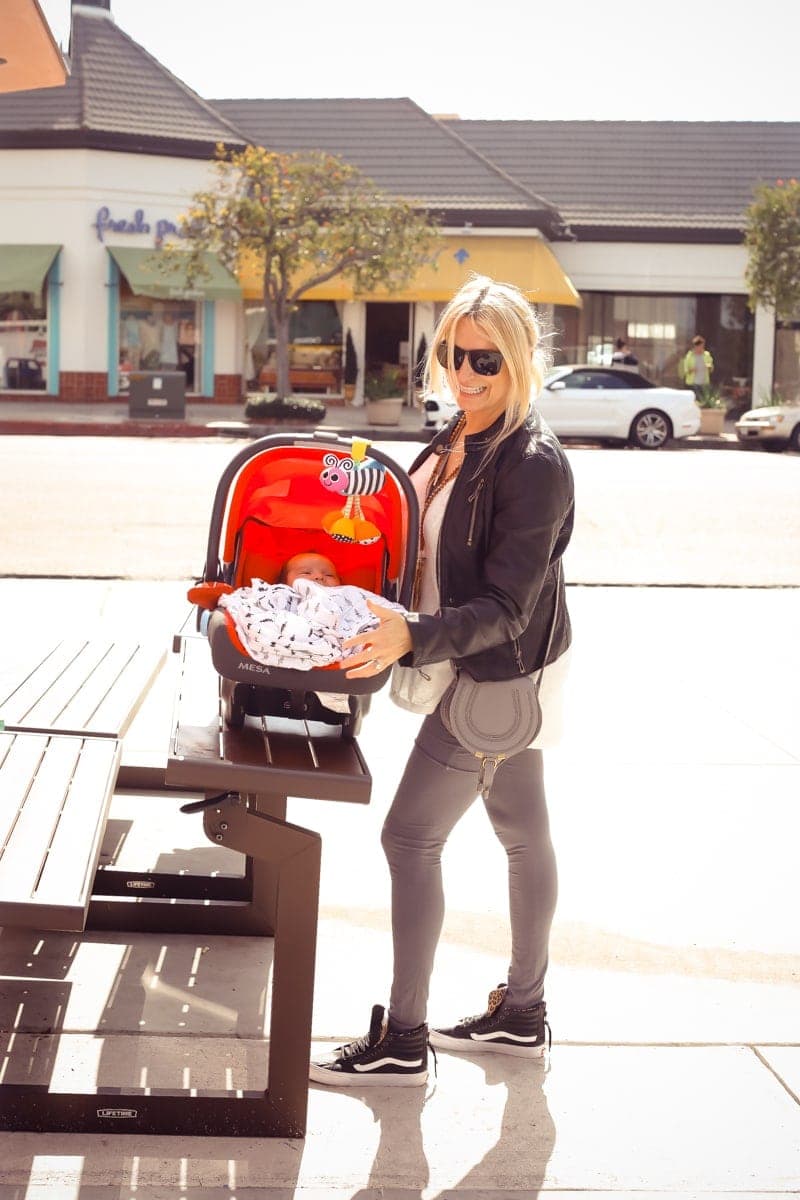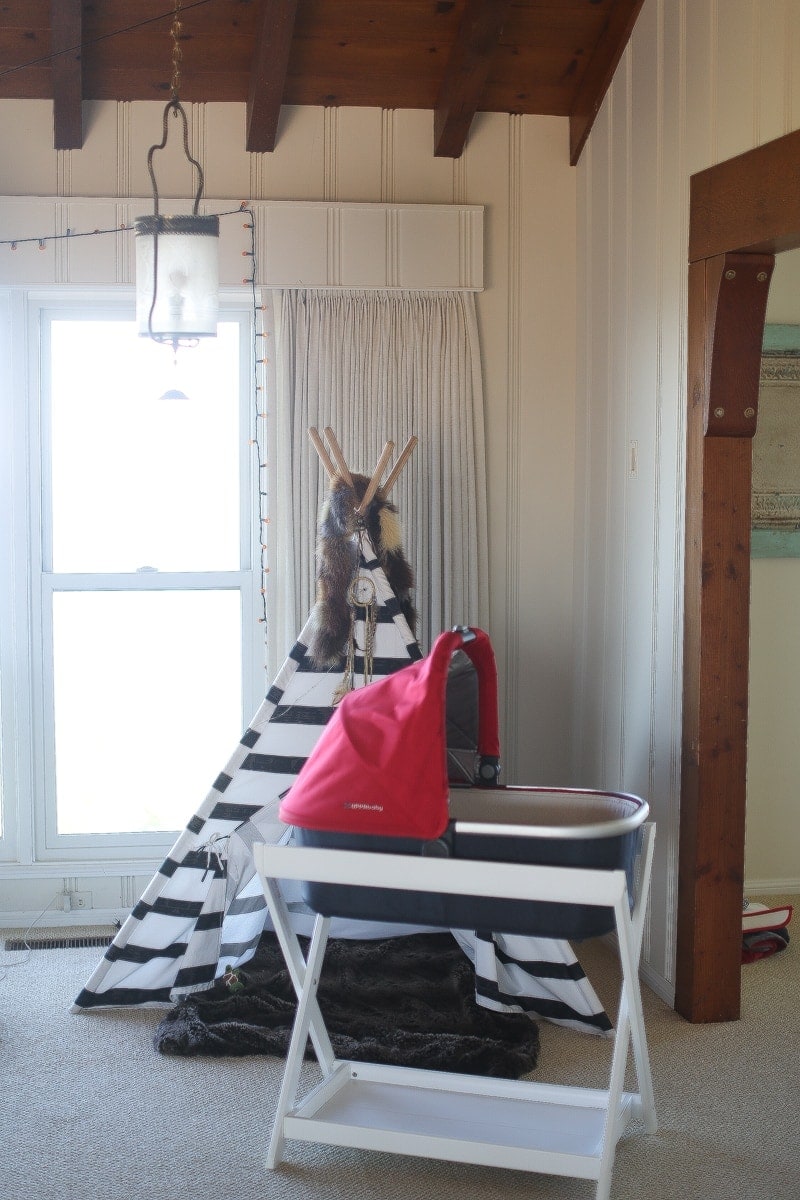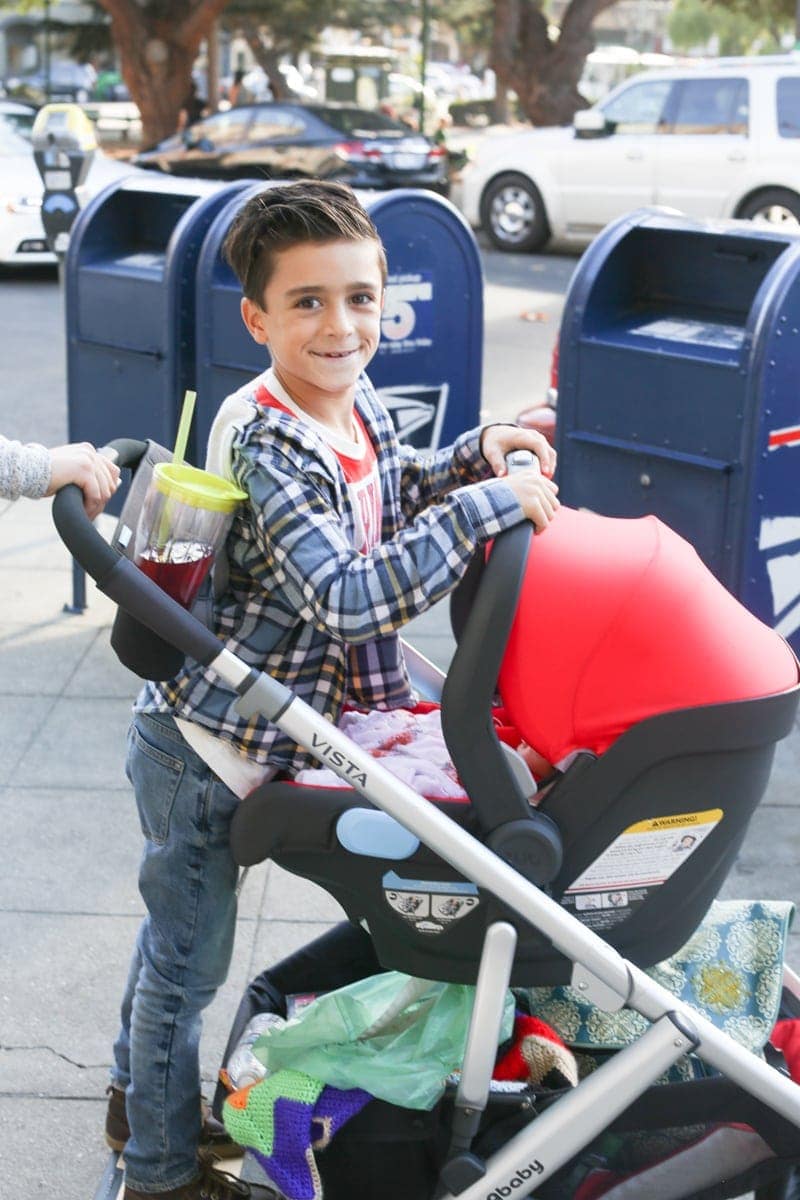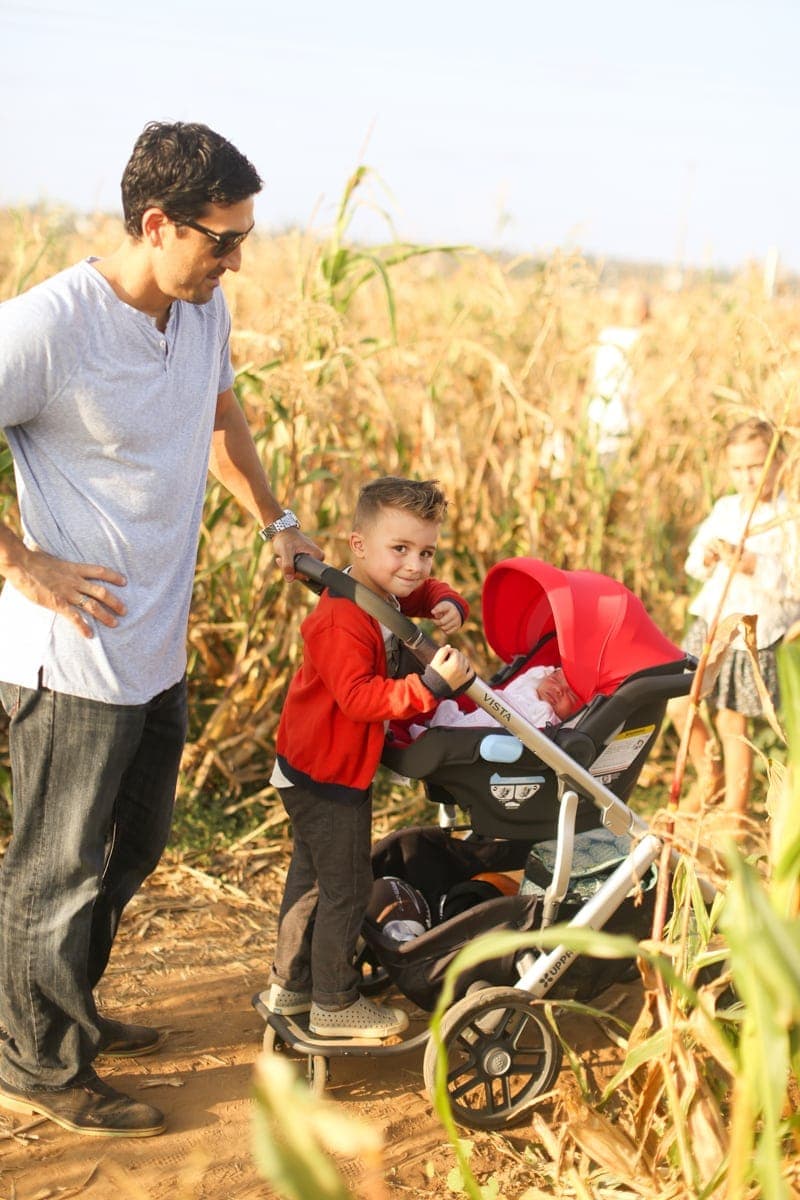 It's the little things that go a long way when it comes to recovering from bringing home a newborn. I am grateful I don't have to think about my stroller because UPPAbaby has thought of it all.   You can see all the parts and prices to the UPPAbaby VISTA by clicking on the Baby Swank section of my blog.  Let me know what you love about your stroller and if you too are rocking an UPPAbaby!  Comment Below!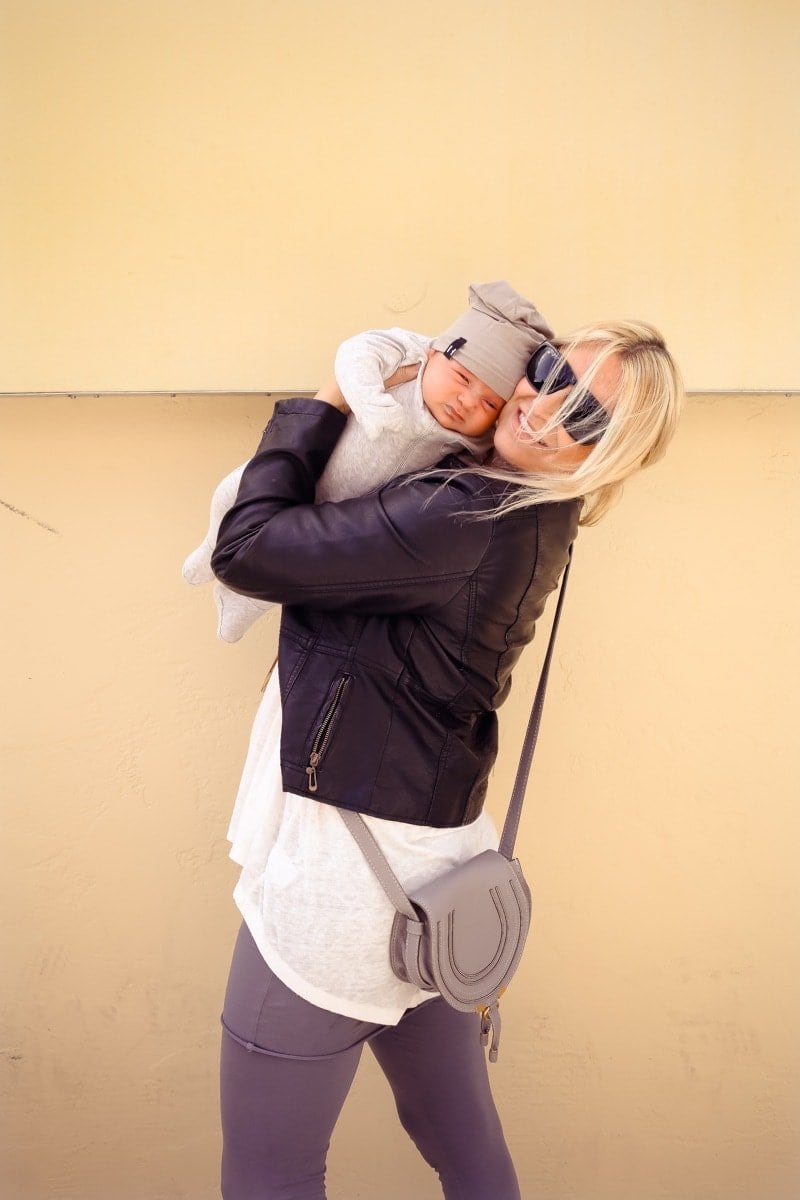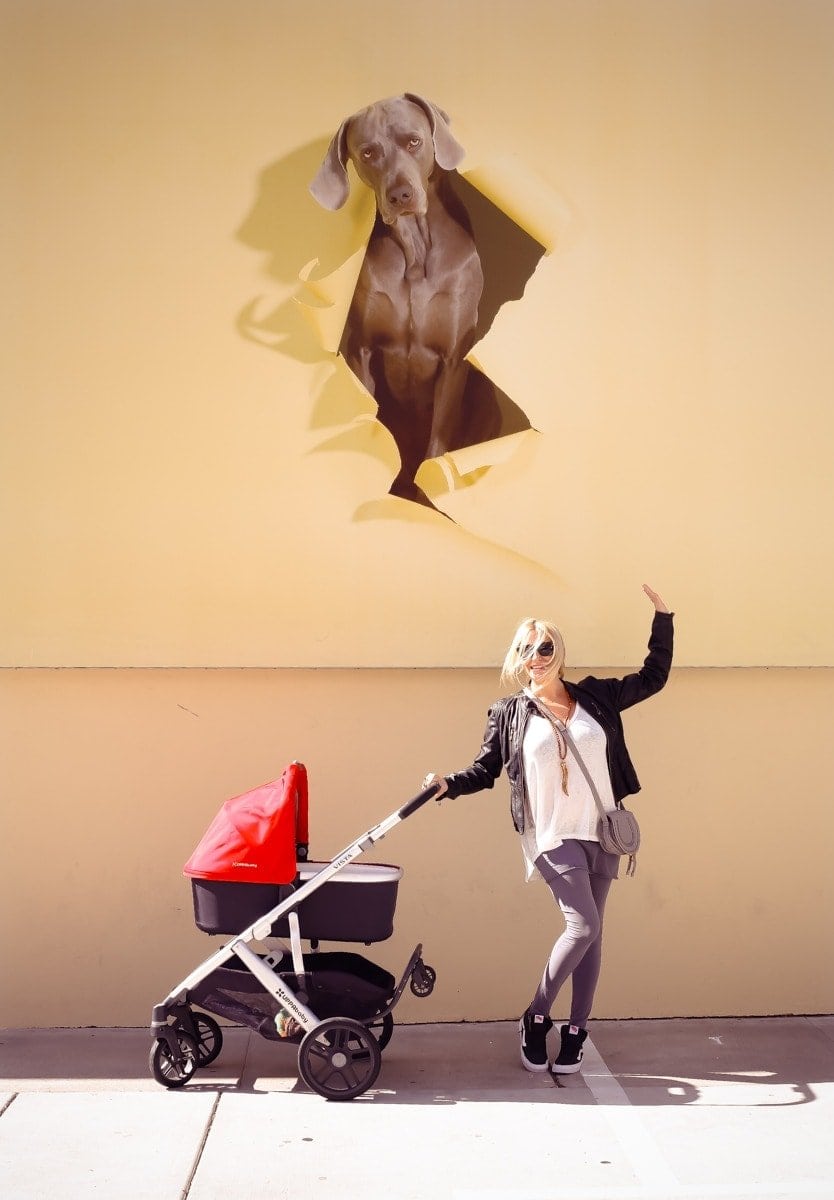 This post is sponsored!
Thank You for Sponsoring CityGirlGoneMom!
I was not compensated for this post. I was given products for purposes of this review.
All thoughts and opinions are my own.
Tips for Parenting In Style...
Never boring, always awesome. Keep up to date with the latest from City Girl Gone Mom.