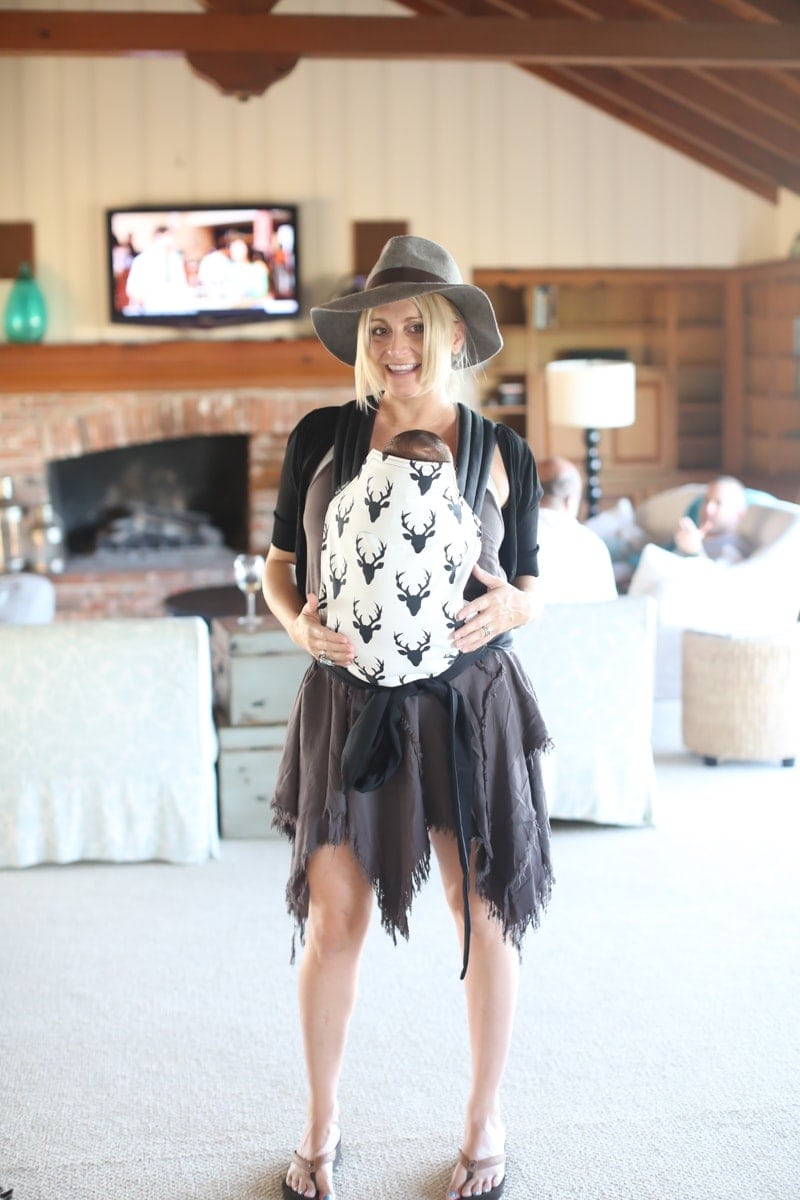 As you might already know I have been struggling with lack of sleep that goes with having a newborn, but I am finding new ways to comfort my little fellow.  He has reflux and an umbilical hernia, which makes him uncomfortable and as his mom I just want him to feel better.  I also have three other sweet souls depending on me, so its time I find my way.
Using a baby carrier has been a saving grace for me… When he's fussy and needs my love, I can easily strap him in and continue on with my other littles.  It has seriously made my life easier by enabling me to have more mobility to care for my other children, while helping my baby stay upright for his reflux.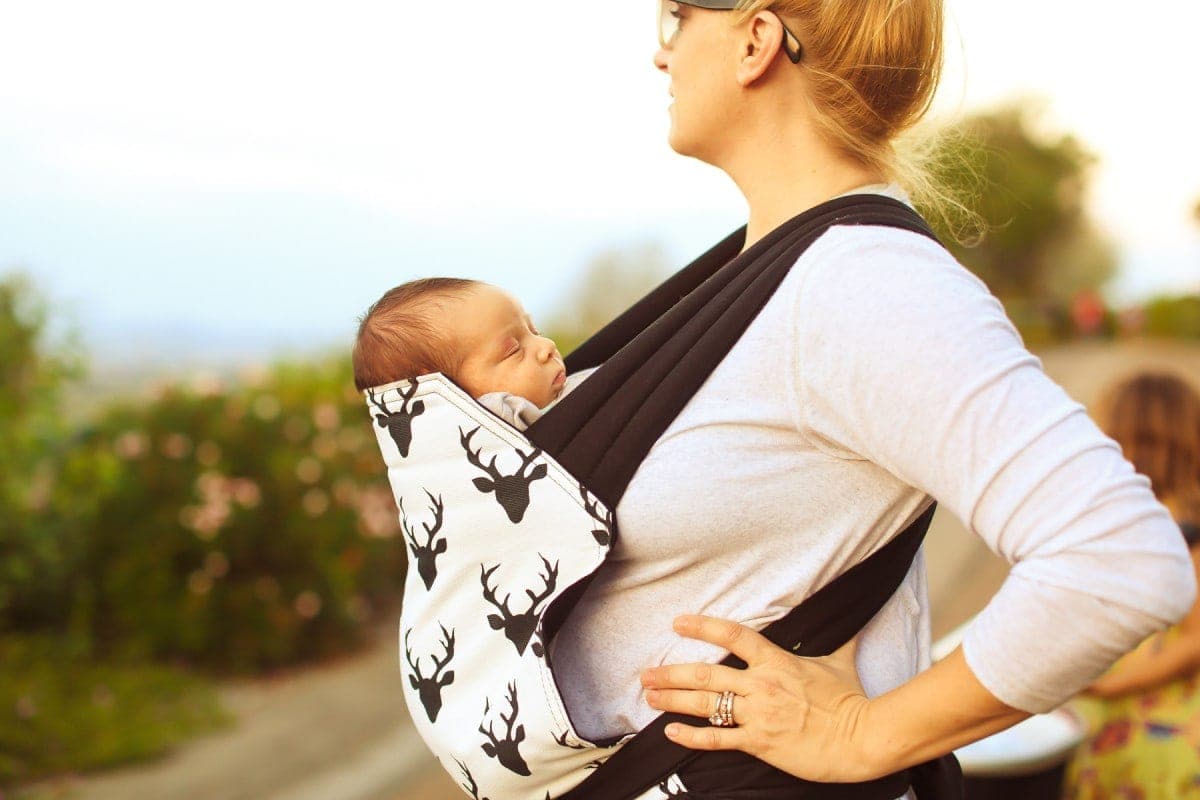 I am noticing that the longer my little fellow is in the carrier he seems to sleep better in the evening.  Could this be the answer to soothing a fussy baby?  There are plenty of studies out there saying keep your baby close for multiple reasons and at this point I have to say it working.  It's what soothes him and keeps me a bit more relaxed too by having him so close.
BabyHawk has been my go to carrier for the past eight years.  I used it with all of my children.  It feels so natural and of course I am obsessed with their stylish patterns.  Their carriers are reversible in case you want a different fabric to spiff up your outfit.  One carrier I have had for eight years and it still looks amazing after all this time.  I love a product that lasts through the years with hundreds of uses.
Here is a picture of my sweet Dylan 7 years ago in her Baby Hawk.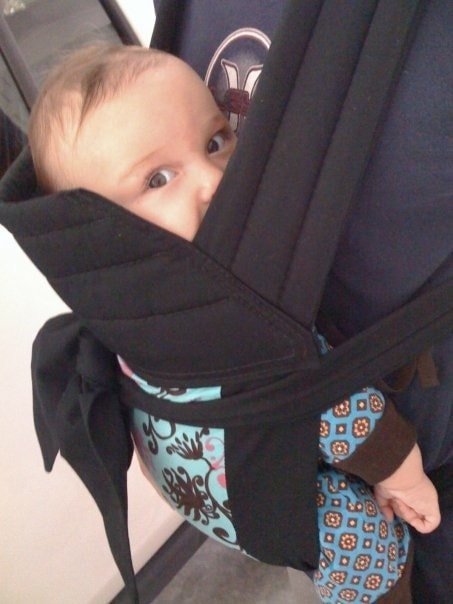 Benefits to using a Carrier
It helps mom tend to things around the house and the other children.  Being hands free truly helps.
You can breastfeed on the go right in the carrier.
In my case it reduces crying, helps with reflux too.  My baby is so much more comforted by being close to me.
Using a carrier promotes the baby being involved in the parents world.  A perk? They participate in your life rather than sitting on the sidelines.
It definitely promotes bonding.  I love it most when the baby is in my arms.
It enables you to meet the babies needs while multitasking.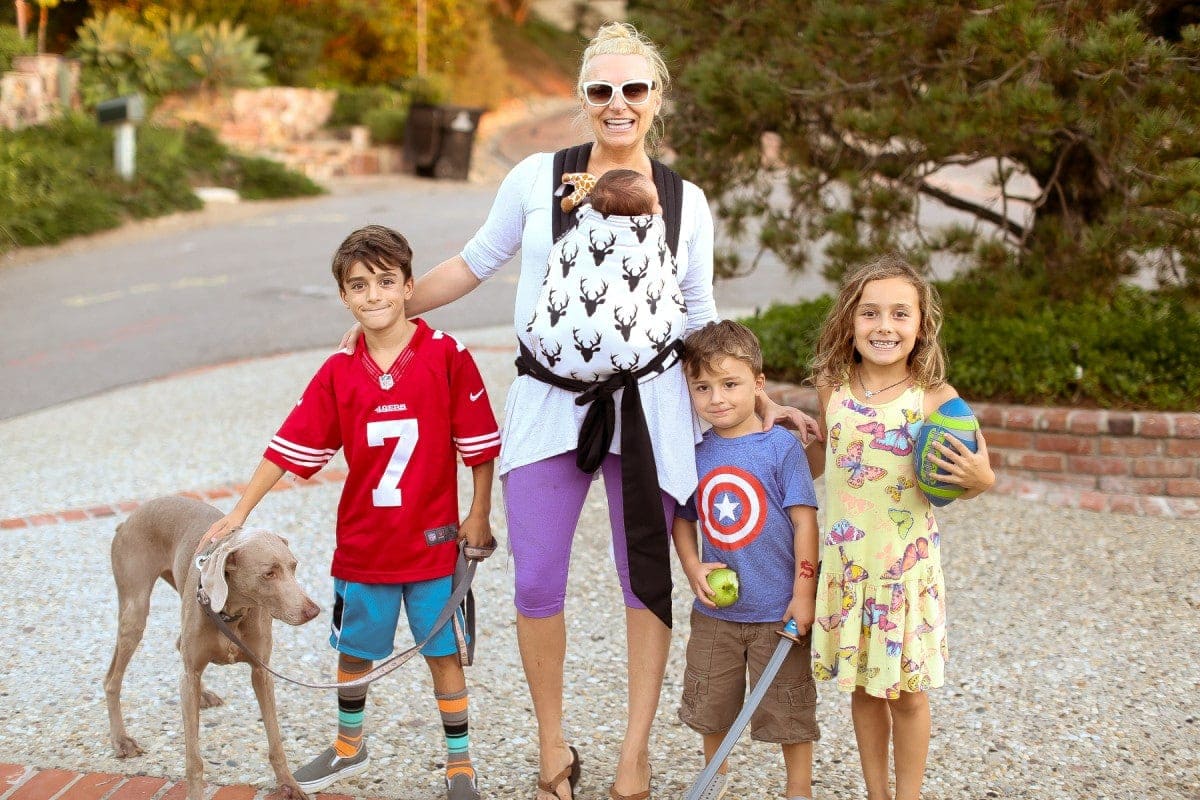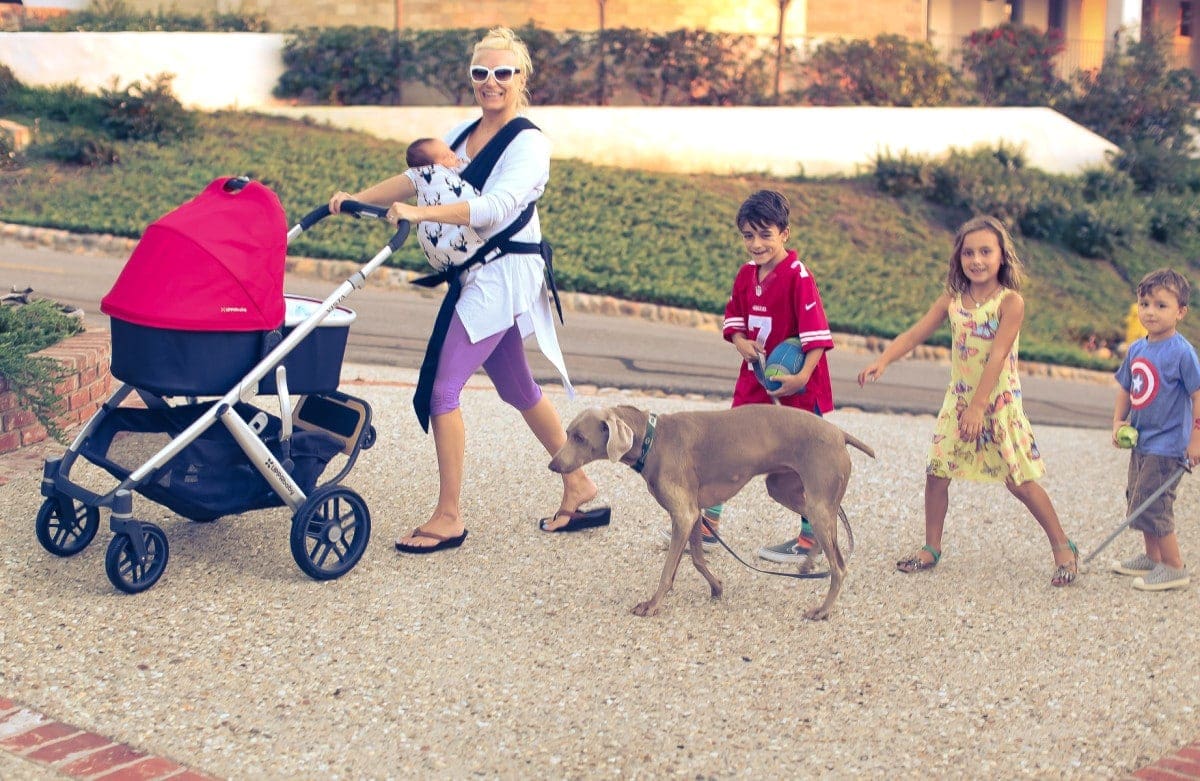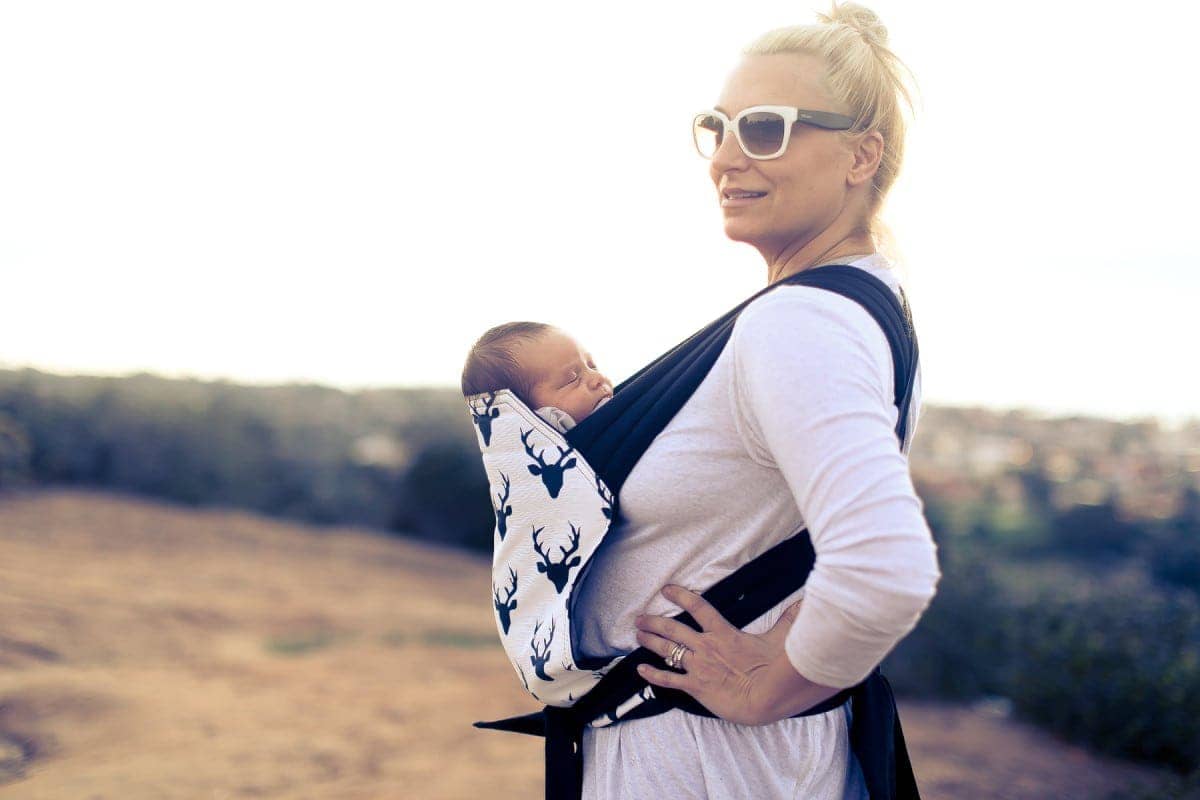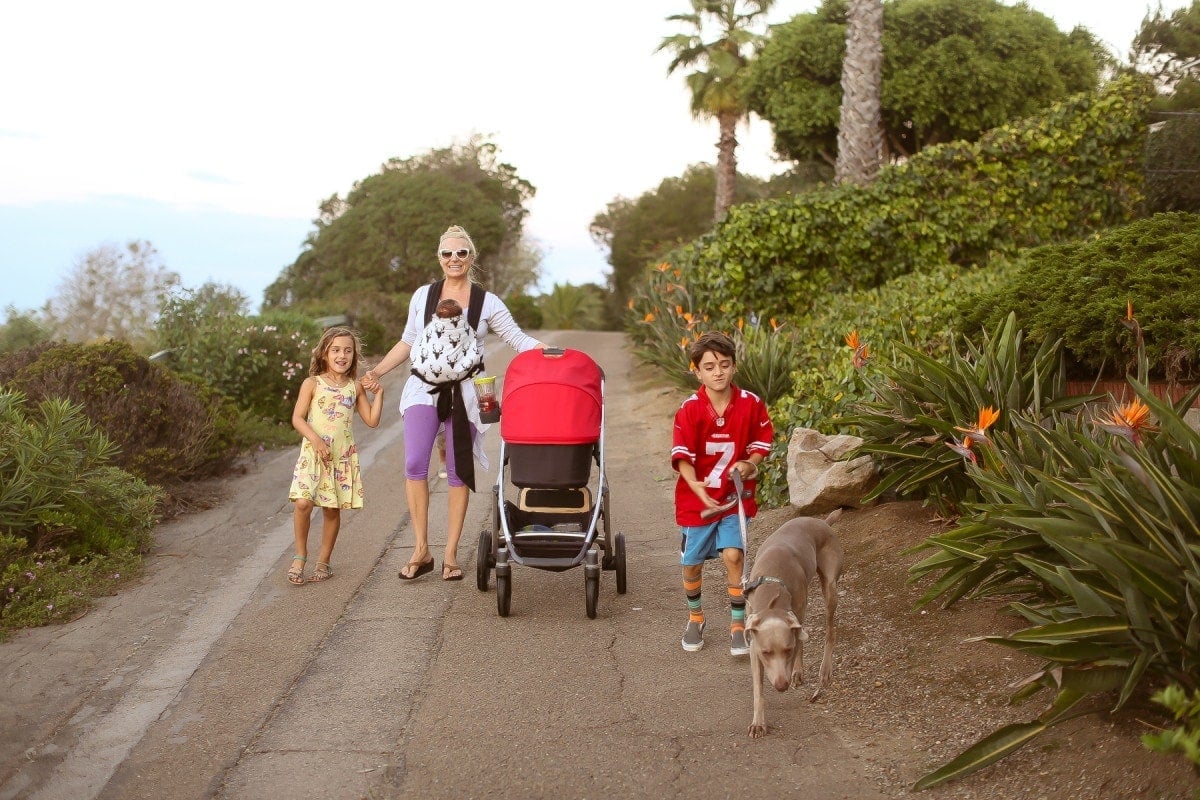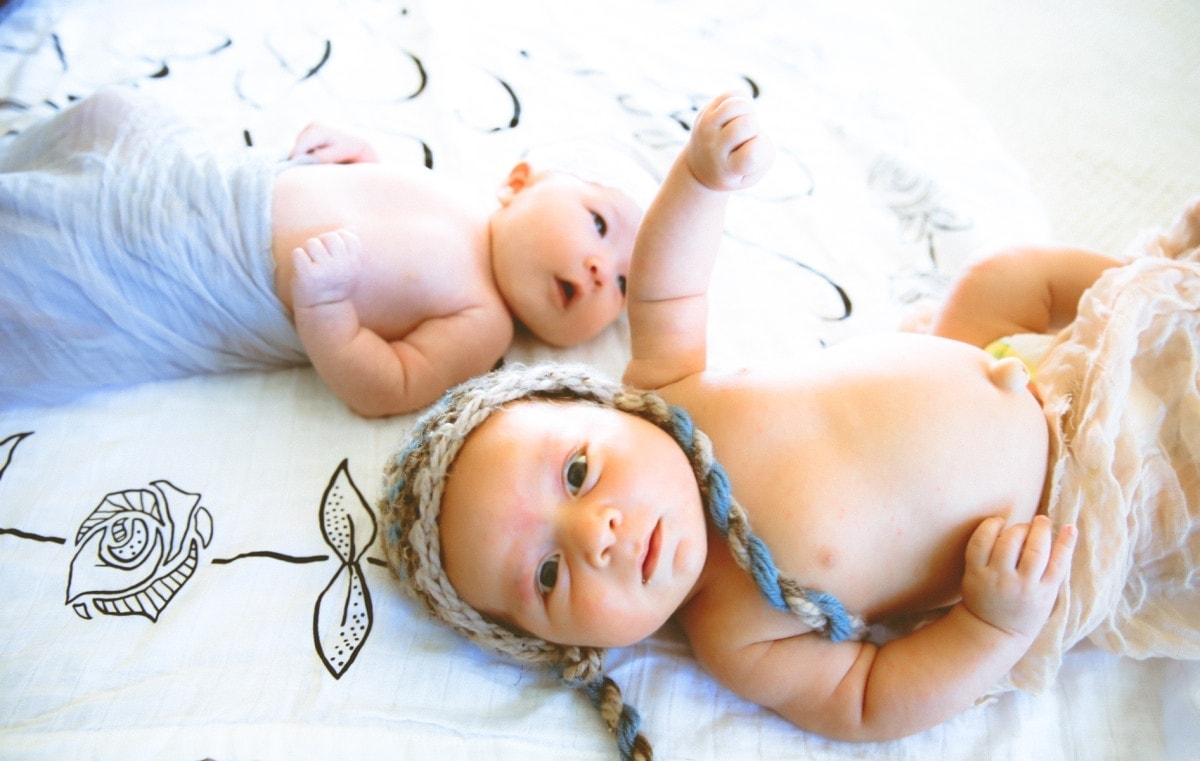 Owner & creator of BabyHawk, Robyn Bolen is no stranger to babies.  She has three of her own and wanted to create a carrier that not only met her needs for comfort and reliability, but also her style.  She also kept her husband in mind and has so many fabrics to choose from that dad can feel comfortable too.  The BabyHawk Mei tai is adopted from a Chinese inspired idea that makes holding your little one on your front, back or side as safe as it is comfortable.  And Robyn wasn't kidding when she said you will enjoy it for years.  I am a true testament to that with using my original for all four kids.  I am excited to announce BabyHawk would like to give all CityGirlGoneMom readers a 10% discount.  Just use CGGM2015 at check out for your discount.
CONTEST:  (Definitely the highlight of my job)
You can win a $150.00 credit to BabyHawk – all you have to do is the following:
Follow both @citygirlgonemom and @babyhawkinc
Post a picture of your adorable baby on Instagram and tag us both in it
Use the hashtag #babyhawkbundle
We will choose the winner Next Friday!
Have Fun with this and Good Luck!
Tips for Parenting In Style...
Never boring, always awesome. Keep up to date with the latest from City Girl Gone Mom.