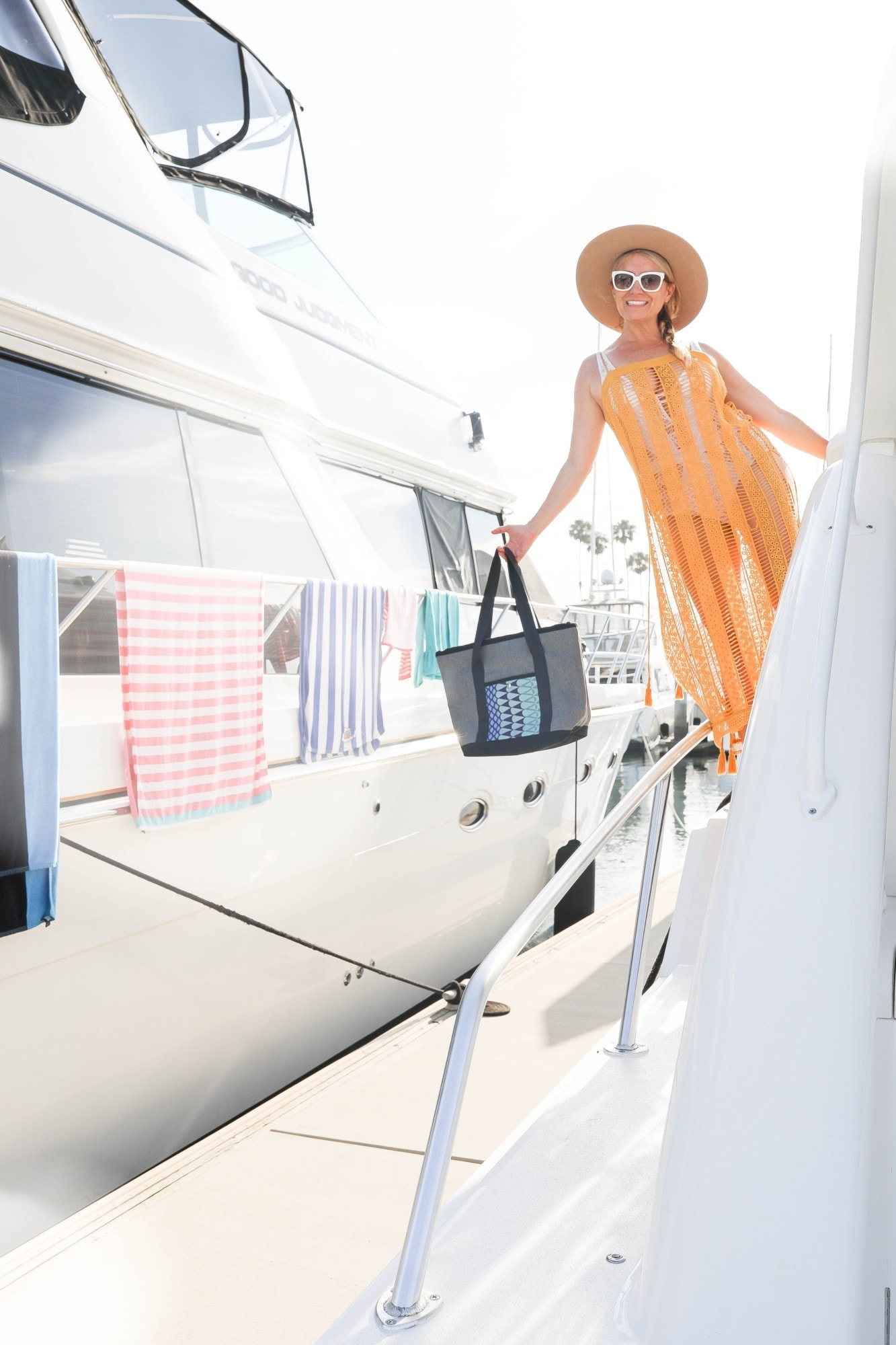 This Post Is Sponsored By My Brand Partner, Boatgirl! As Always, All Opinions Are My Own! Thank You For Supporting CityGirlGoneMom!
When we lived in North Carolina, one of the most popular things to do was cruise the Intracoastal Waterway. And if you were a local, you'd better believe that dropping anchor at Masonboro Island was on the weekend's agenda – everyone and their mother escaped to this undeveloped small barrier island, accessible only by boat where cell reception, wi-fi and civilization are non-existent. It was during this time in the South that I discovered a love for boating, and being on the water with friends. Boats are so exciting and we had so much fun, choosing the right boat anchor was a little tricky at first but we had a great time in the end.
Some would say we're adventurous. I'd call us lucky. These boats weren't ours, you see. Living near the water, we've somehow always been blessed with boat owner friends. Lovely boats, they were. Big ones, small ones, motorboats and sailboats. And it just so happens that if your family knows how to have fun, brings a decent selection of apps, wine or beer, and doesn't get seasick, you might just get invited back.
Not until recently, however, was I introduced to Boatgirl, a brand with an exceptional line of bags and accessories for the adventurous woman. For these two sisters (Leslie & Paige) out of coastal North Carolina, their formula for inspiration was simple: Soaking in the sunny summers of the gorgeous Outer Banks. Their love for the ocean is evident in every bag, designed using the best materials like Sunbrella®, ballistic nylon and stainless steel. They know all too well the harsh damage that sea life can leave on items, so they focused their attention on materials that could withstand the elements. I personally love their choice of straps, which are made out of seat belts and won't ever shrink, rot, mold or mildew. Plus, the palette of colors and attention to detail can't be beat.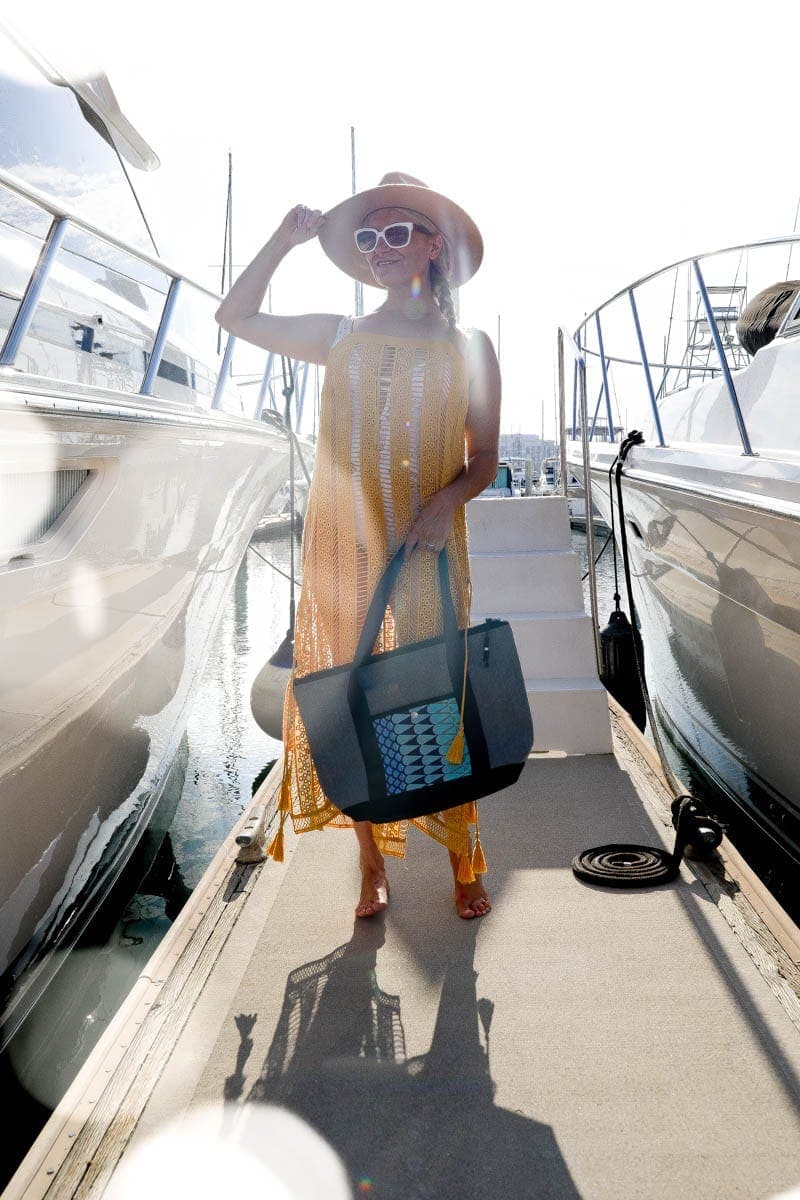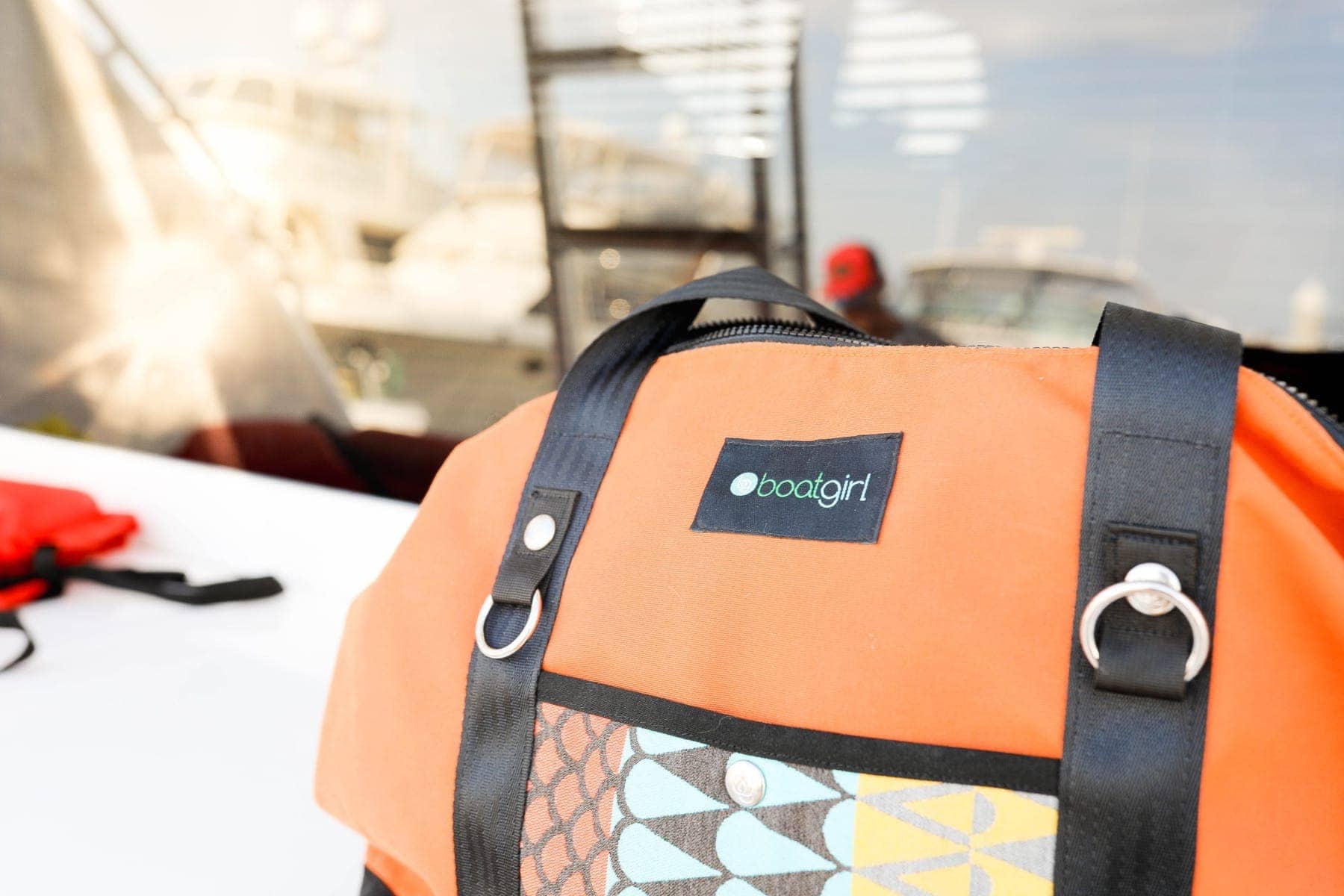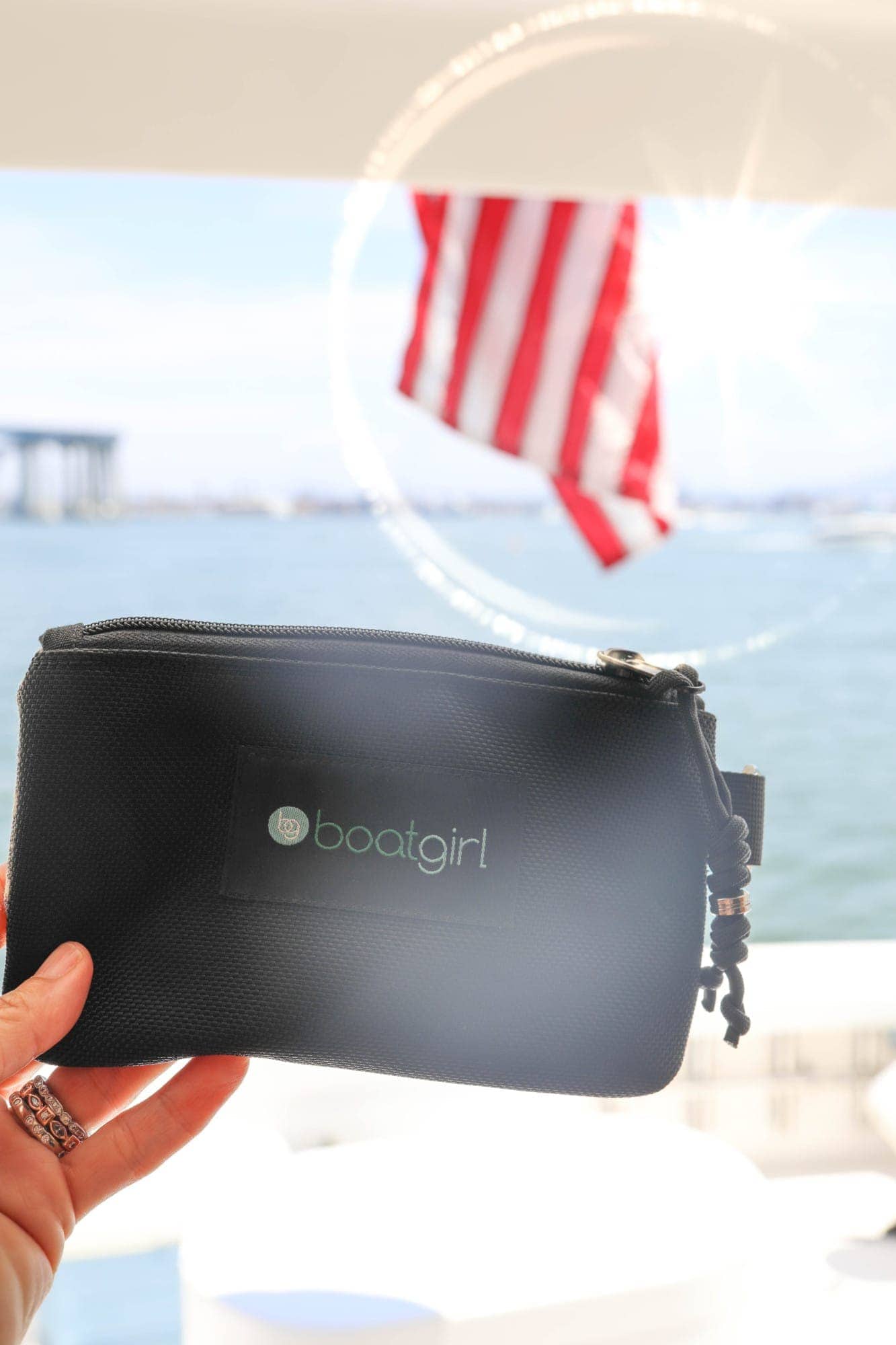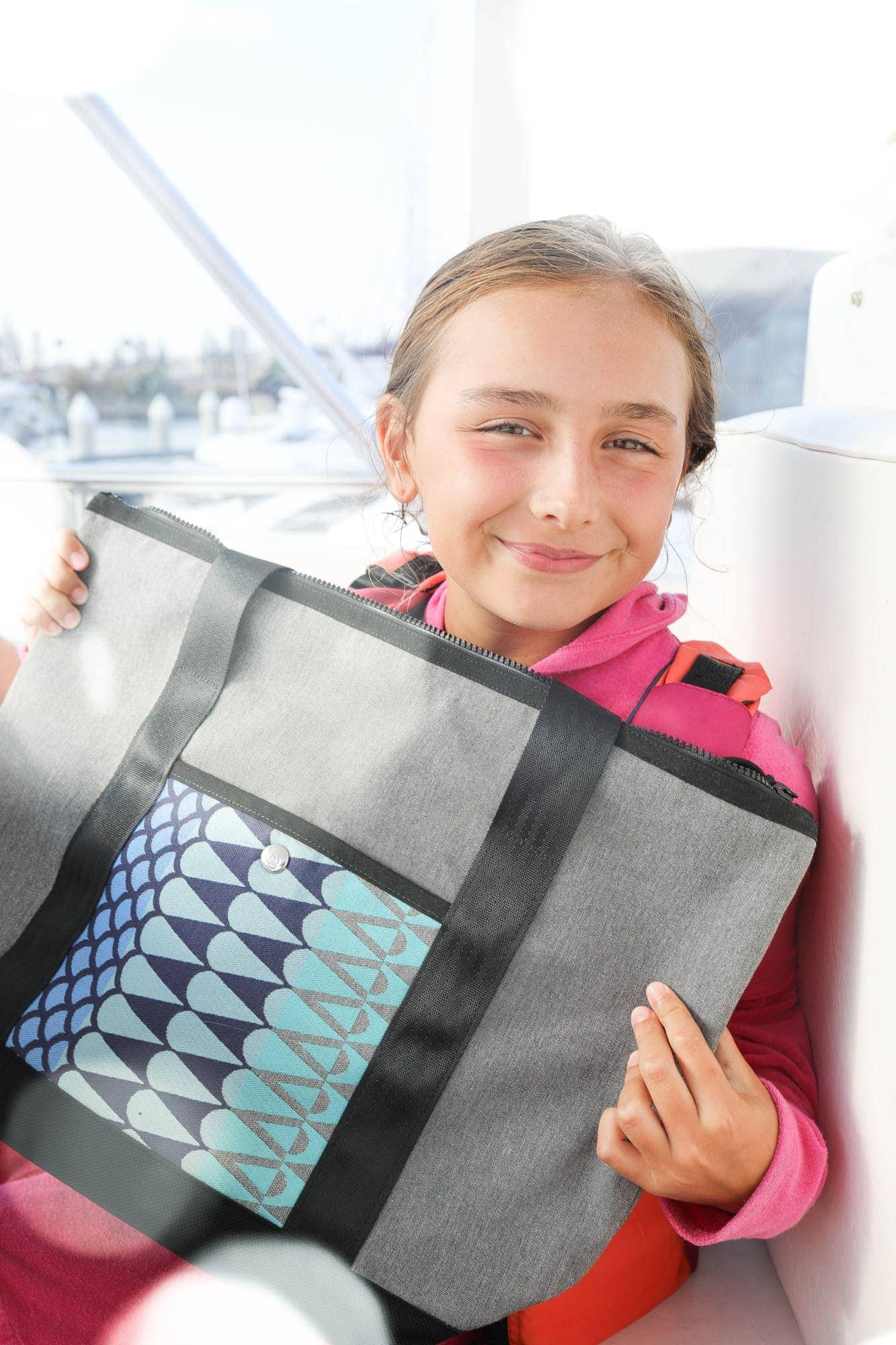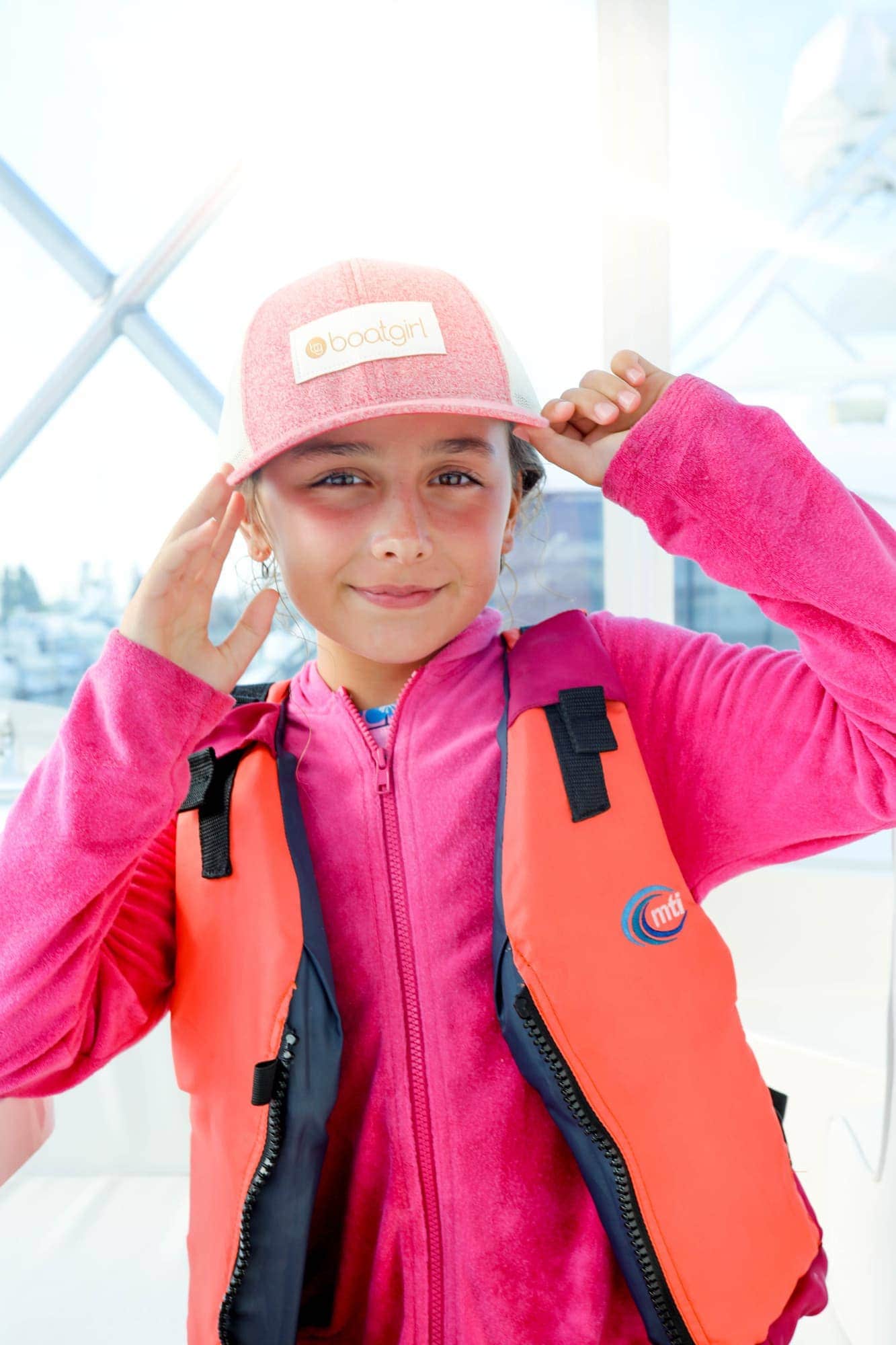 Why Boatgirl is Different
Boatgirl bags are designed for women by women, and can go with you anywhere you dare to take them. Boatgirl's mission is to unite women in their pursuits by providing them with bags that are durable, efficient, rugged, yet sophisticated. Using harsh water conditions as the test, they learned that these bags deliver on high performance without sacrificing on the design. Boatgirl also lessens the carbon footprint on planet Earth by designing a fleet of bags that are made to last, geared for adventurous, fearless and goal-driven women.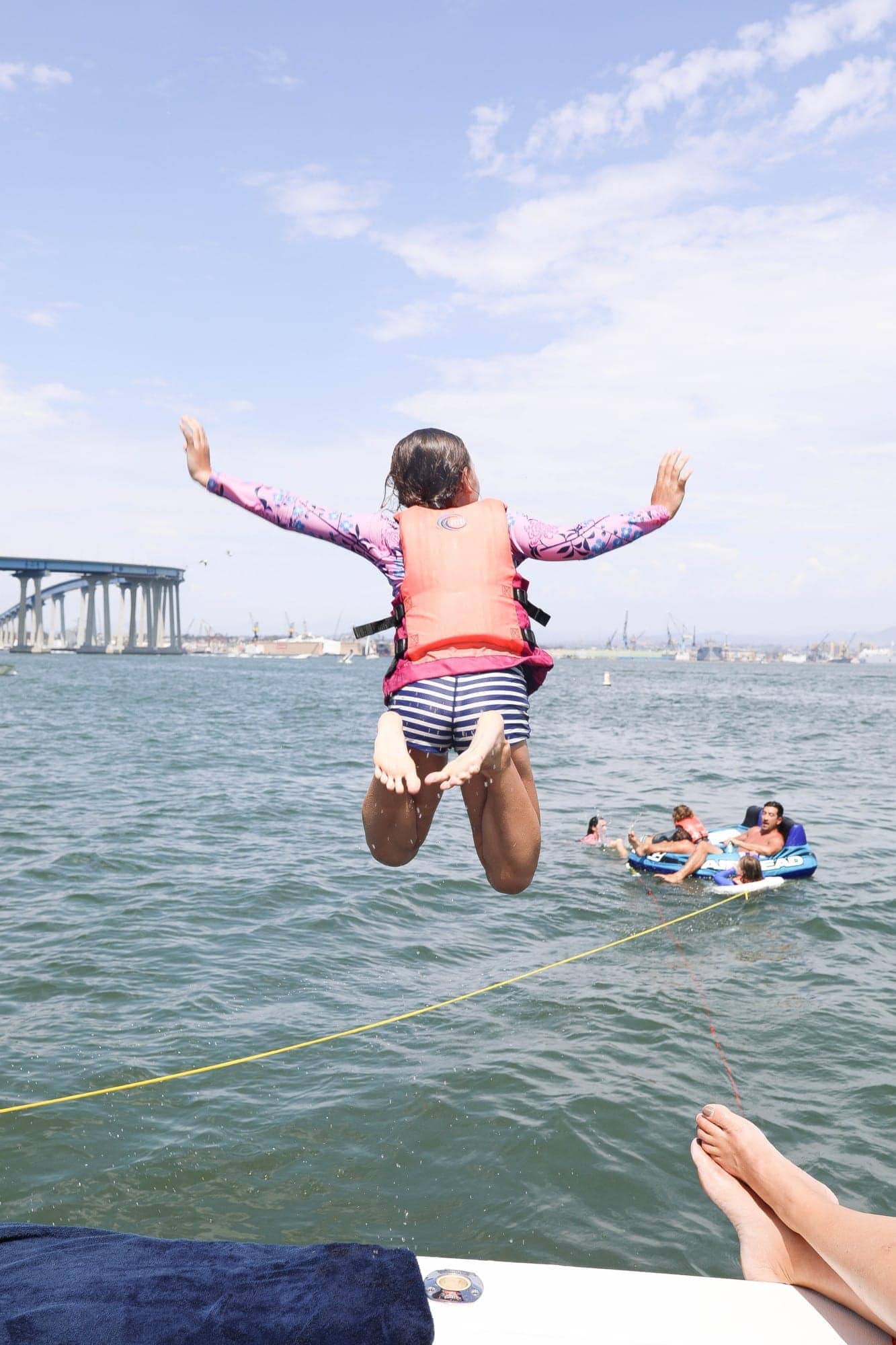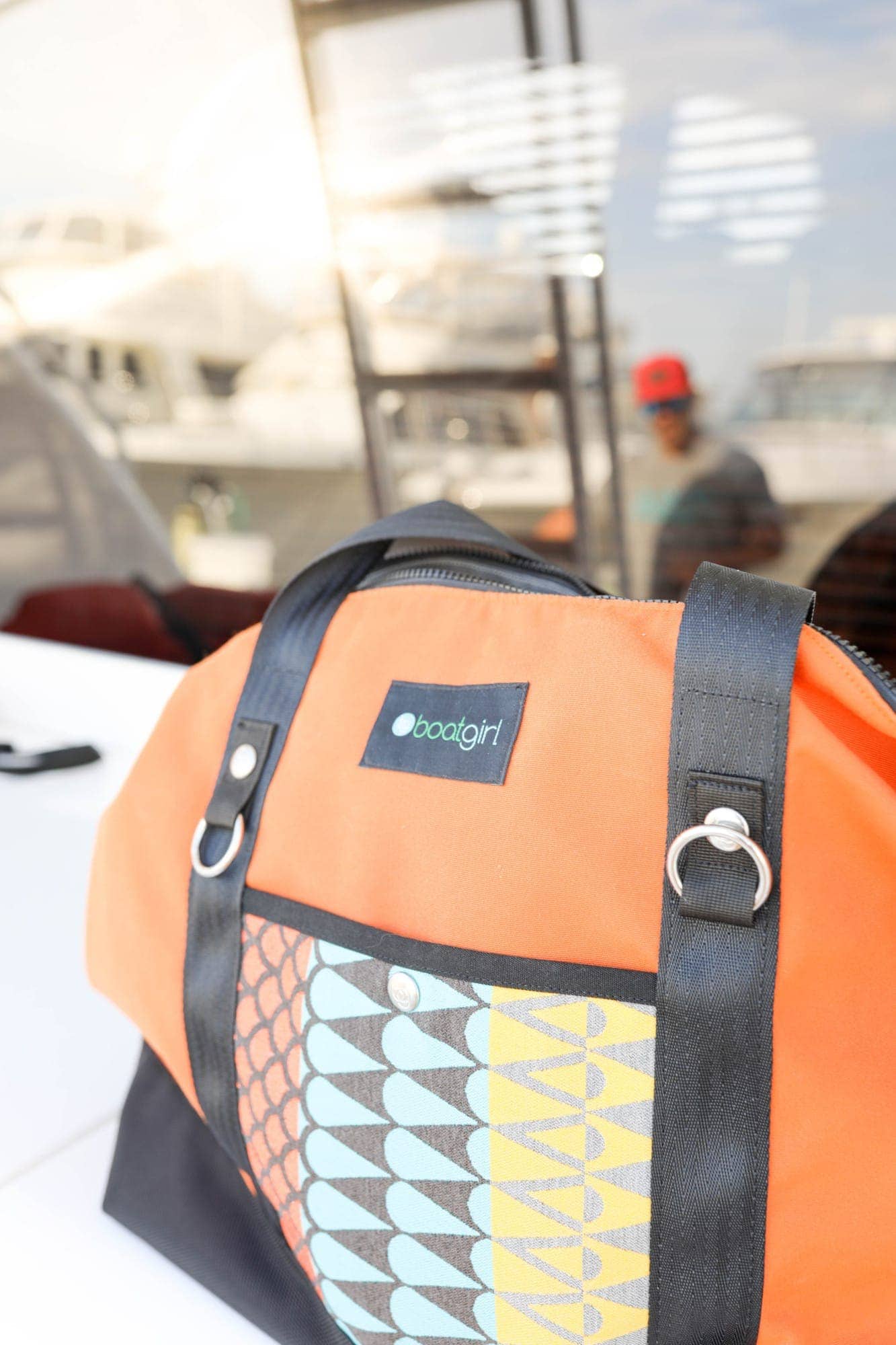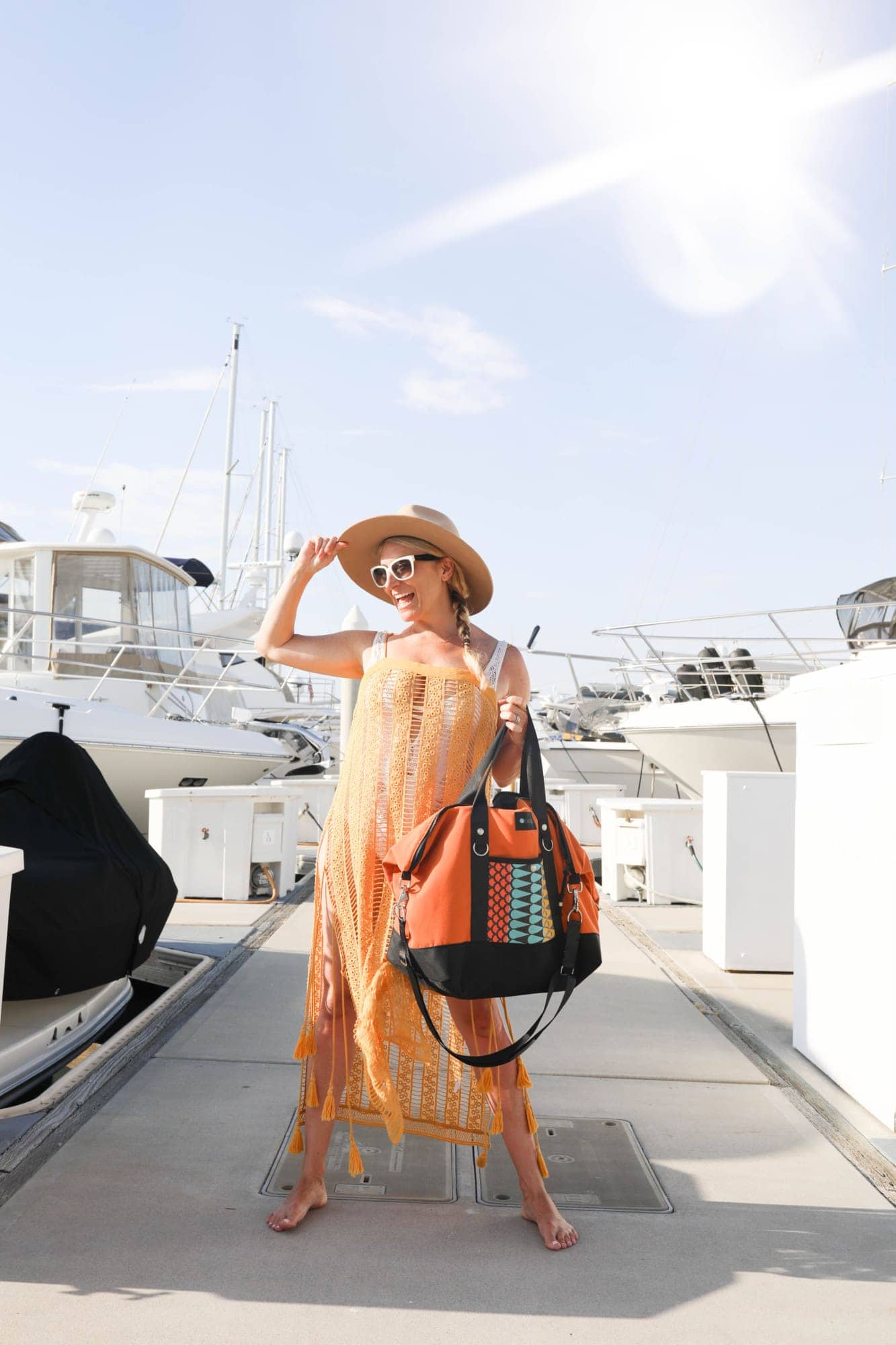 What I love most is that these bags are designed for any adventure! Some of my favorites are:
The Boatgirl Weekender:
This bag is perfect for the mom who likes to carry it all. Forget the totes that roll over, spilling your necessities allover the place. With a sturdy, durable base, this bag will stay upright. The Boatgirl Weekender has a Vislon Zipper top that keeps all your items dry in wet and windy conditions. Sunbrella body holds up in extreme weather conditions while the ballistic bottom is durable and water-repellent. And I love the versatility for crossbody or regular straps.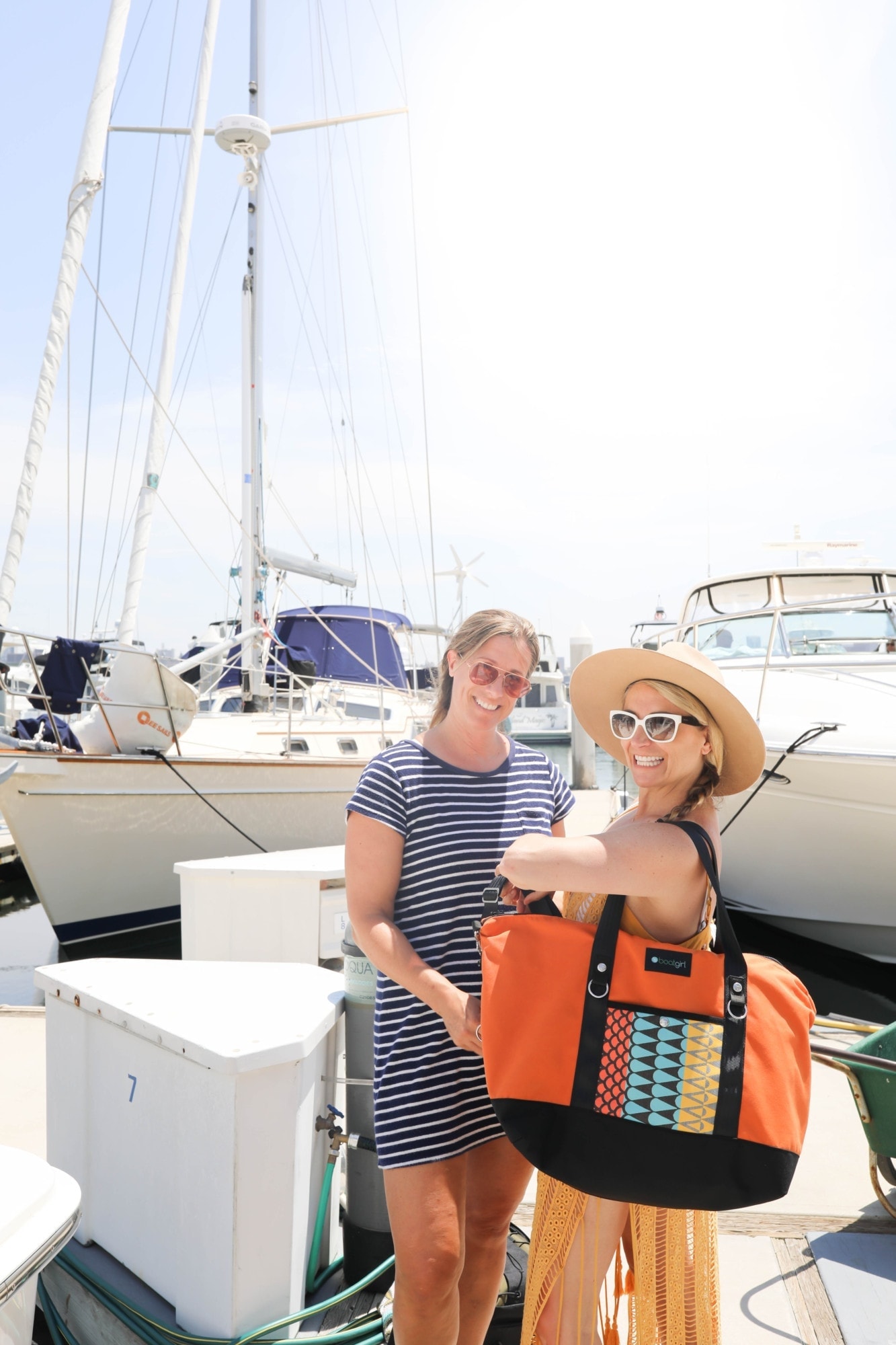 The Boatgirl Performance V-Neck
This shirt comes in a few colors and my favorite is black with the orange and pink logo. The high performance material is key for braving the elements – wind, rain, sea salt and even fish slime. Or, in our case specifically lobster bisque and red wine!
The Boatgirl Hats
There are several hats to choose from, and I love that there's something for every mood. If you want that trucker look, they have it! If you want to look cute like a tennis pro, check. My faves are the Low-Pro Heather Trucker and the Boatgirl Garment Washed Trucker.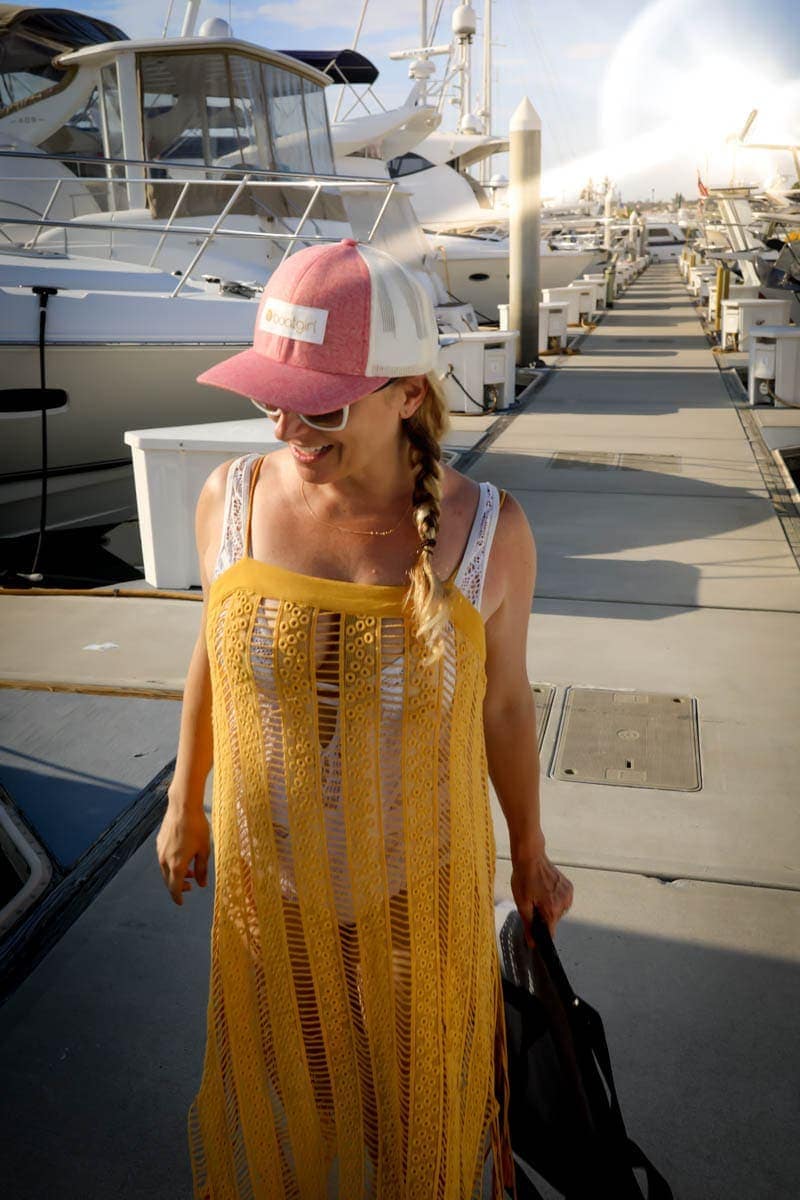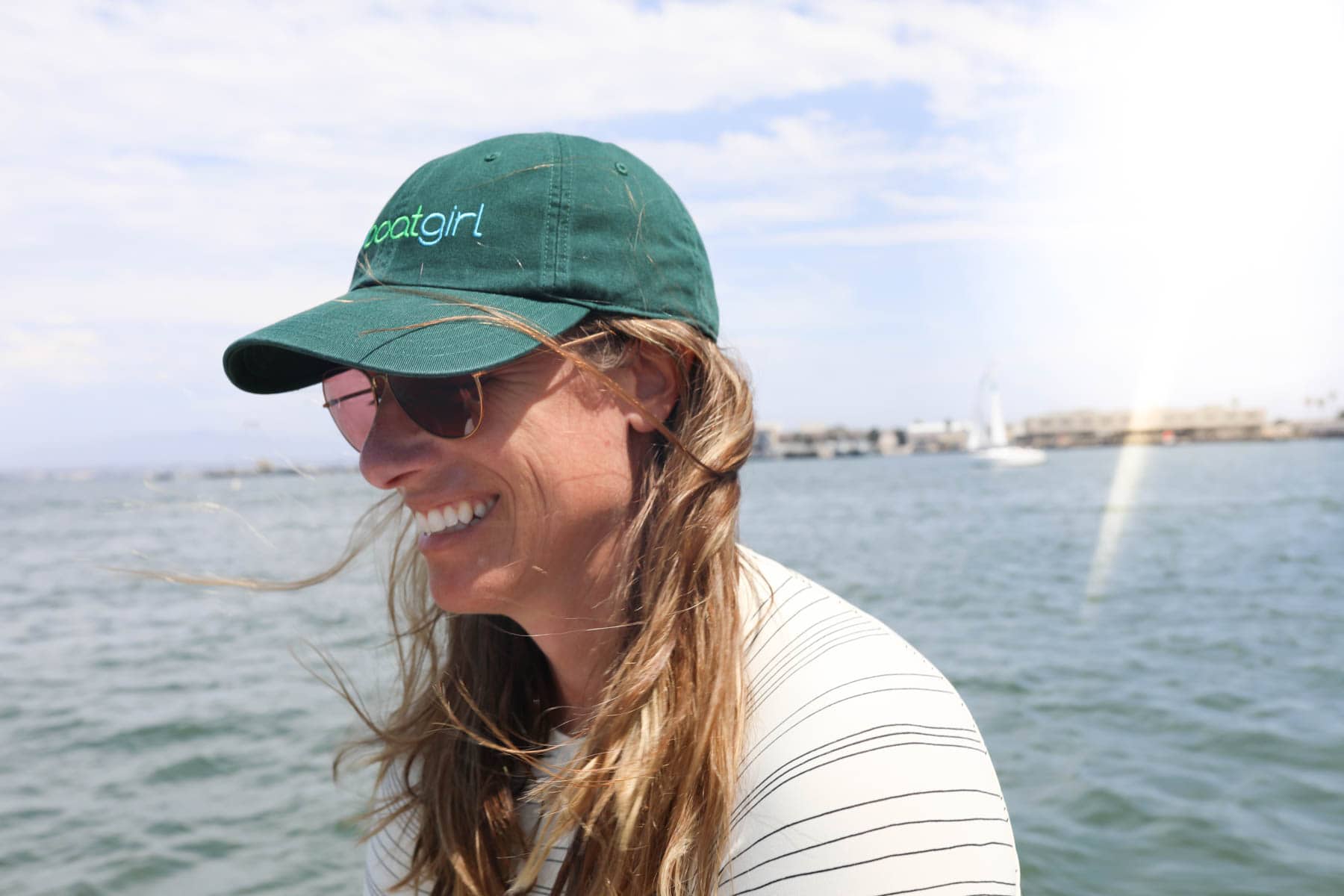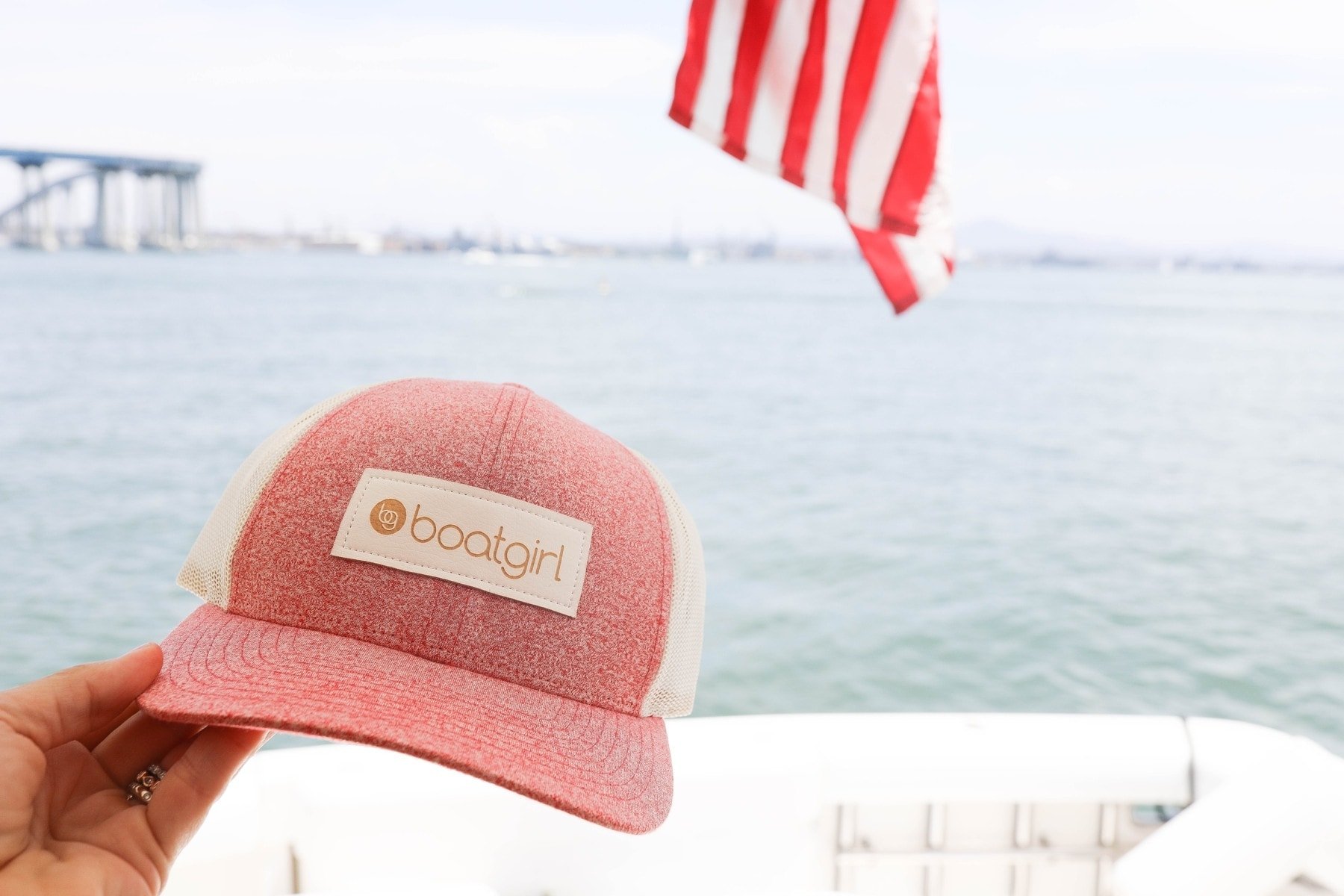 The Hip Bag
When my daughter first saw this bag, she immediately claimed it as her own. Being the fearless little go getter (like her mommy), I suppose it's fitting for her! This darling crossbody can hold the essentials like a wallet and smart phone, or in Dylan's case, her favorite pencils and paper.
The Little Bit
The Boatgirl Little Bit zippered pouch is clutch. Made with a combination of ballistic material and exclusive Sunbrella® patterns, it fits your hand like a glove. Sized to fit a phone, cash and credit cards, it's got a stainless steel ring that allows for clipping into a larger bag when needed.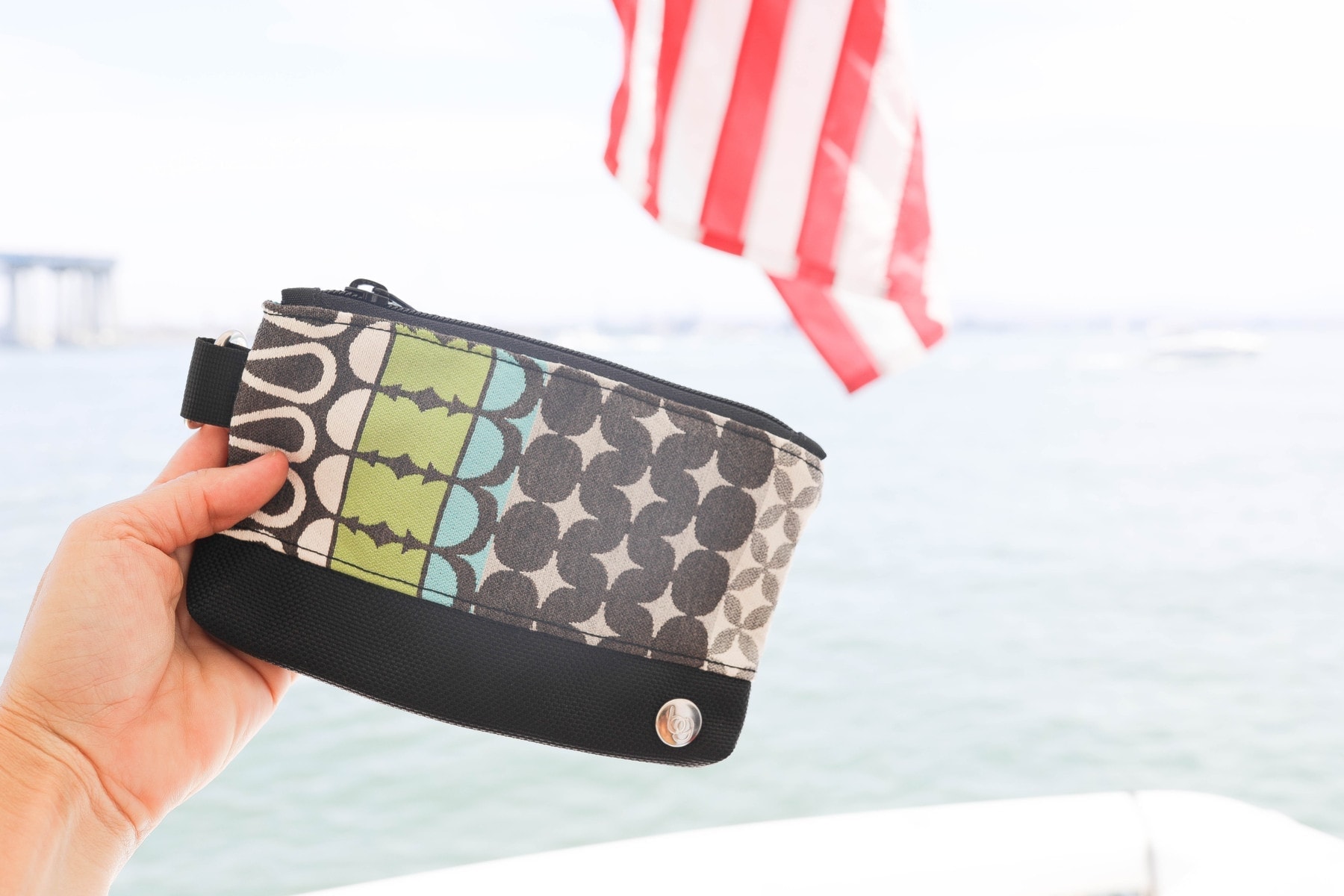 The Getaway
The Getaway is another bag my daughter tried to heist, but to no success. Mom loves its generous size and of course Sunbrella® material with a liner that has exceptional water resistance and durability. In addition to a towel, you'll be able to throw a number of other on the go items.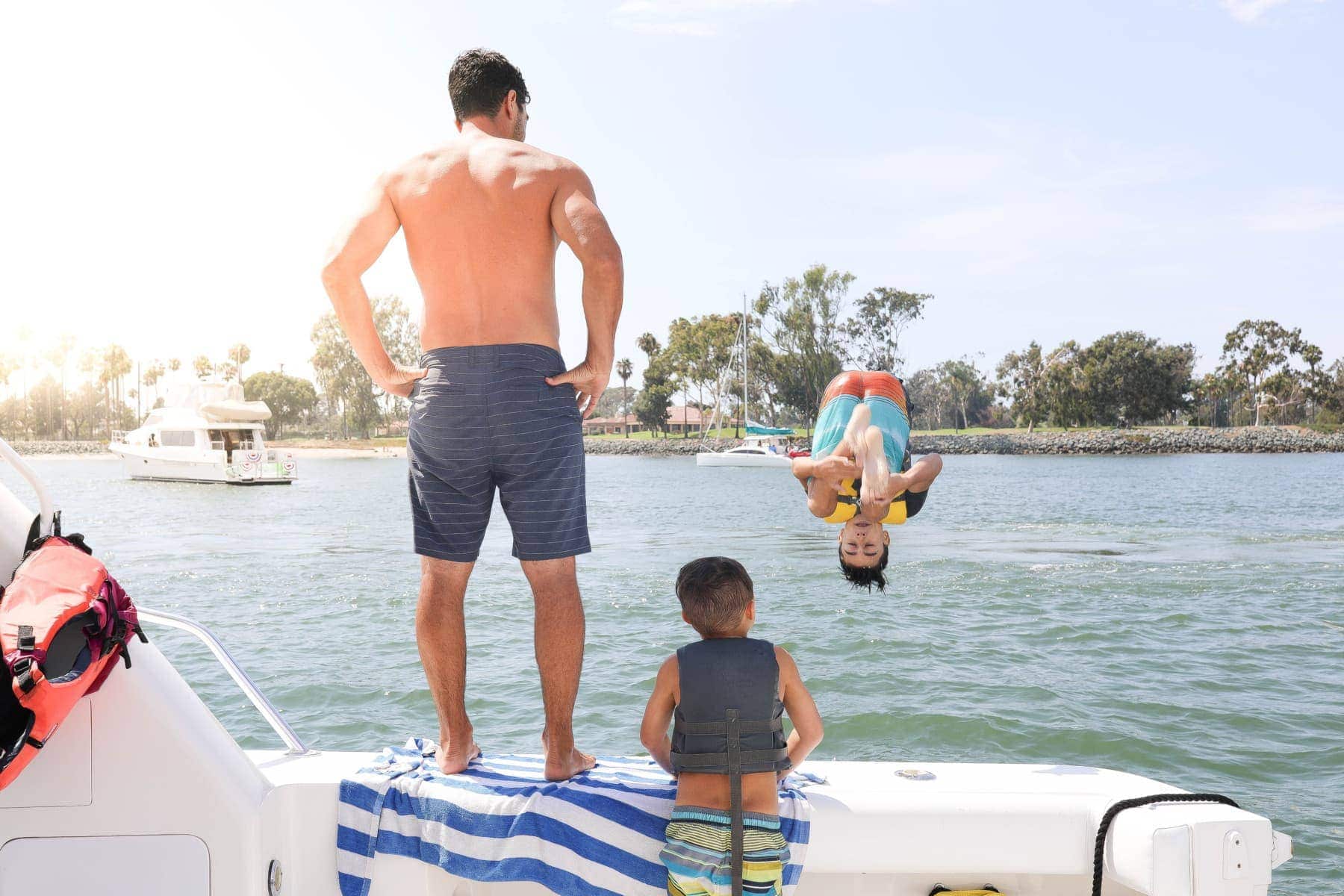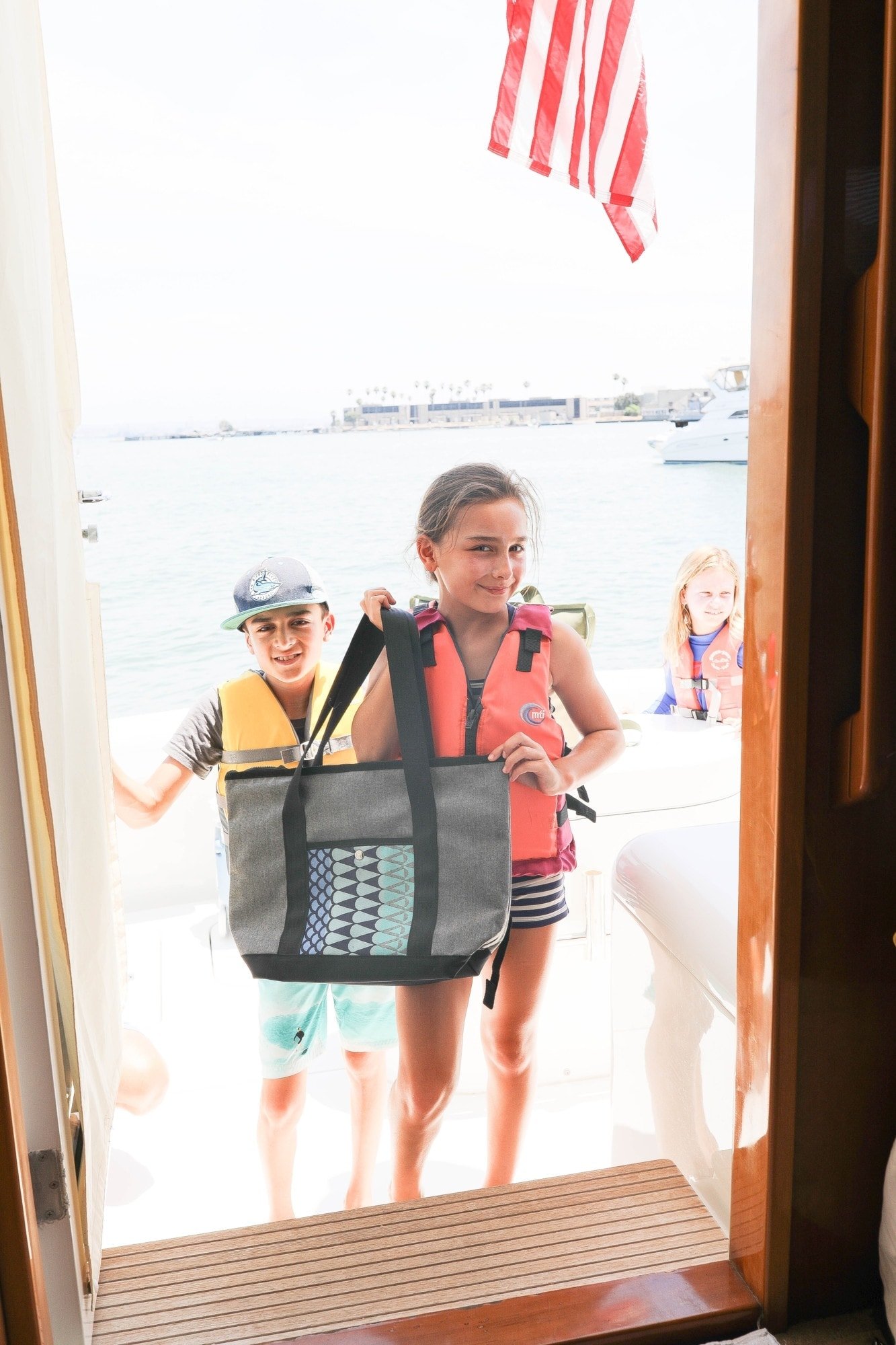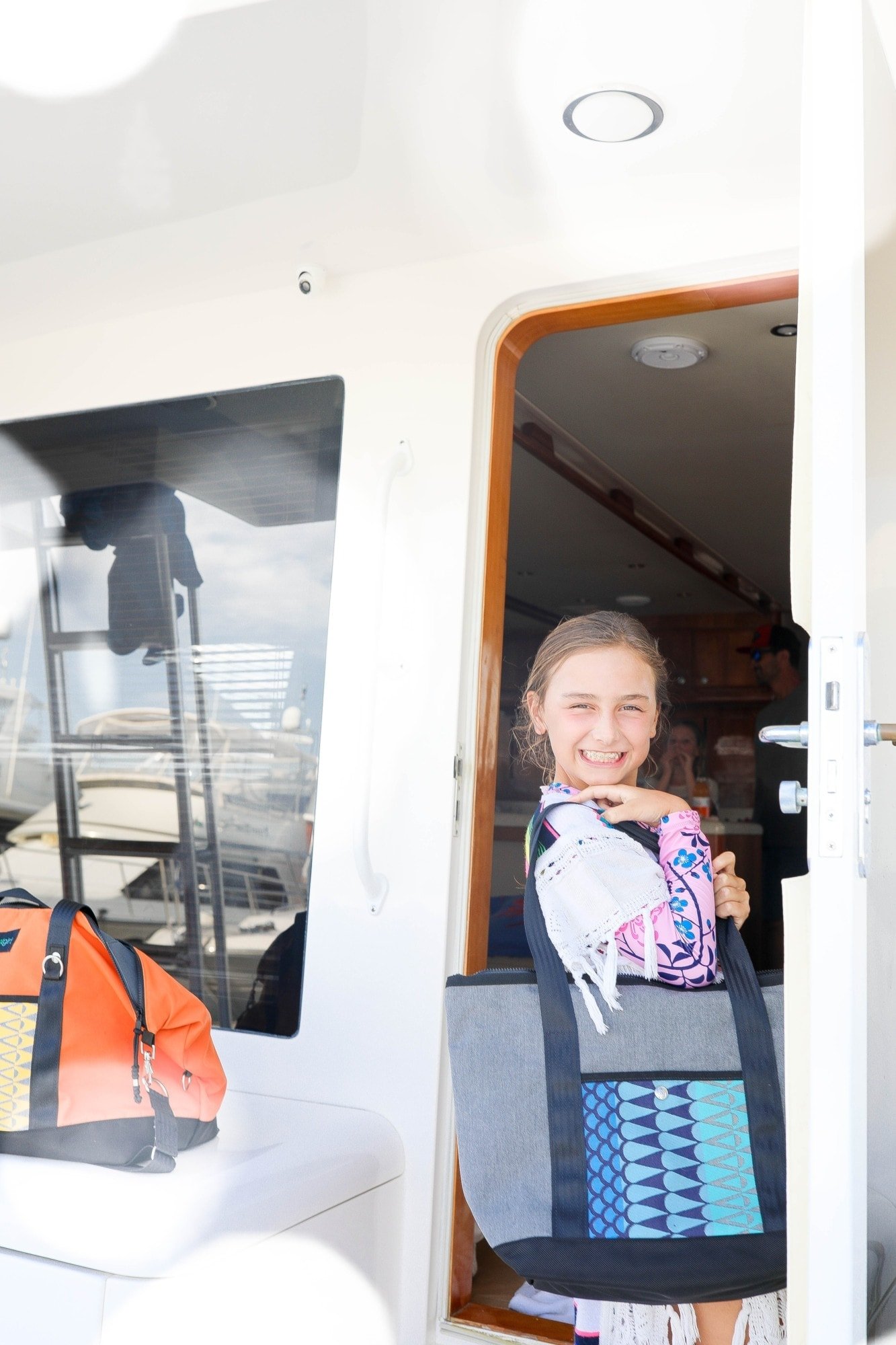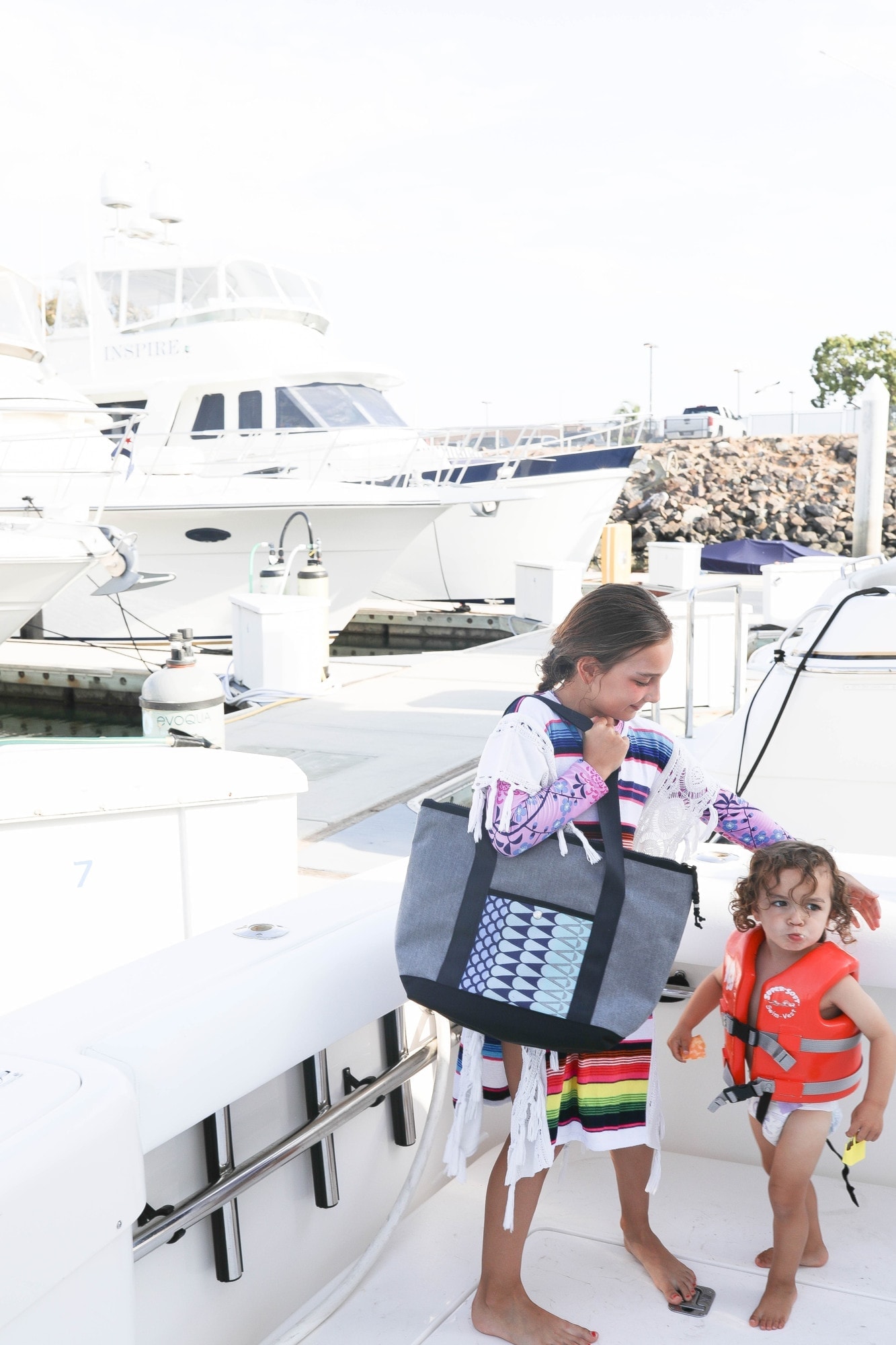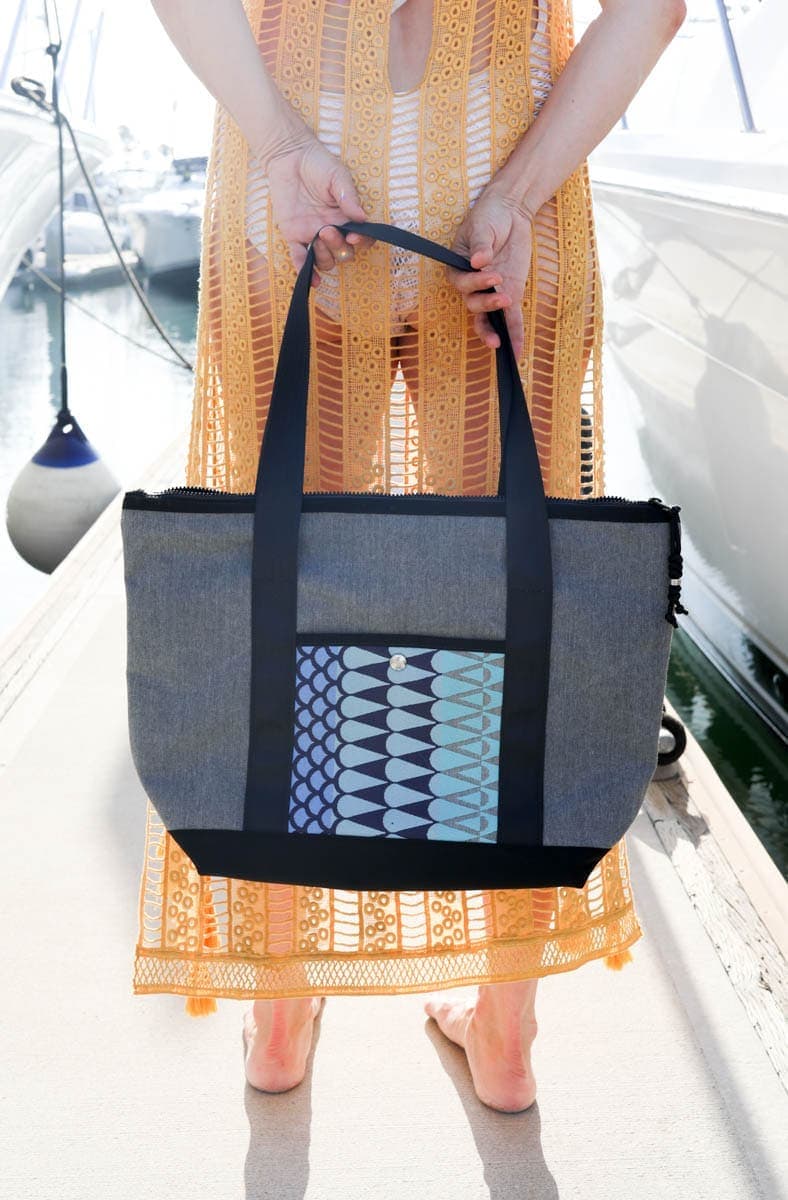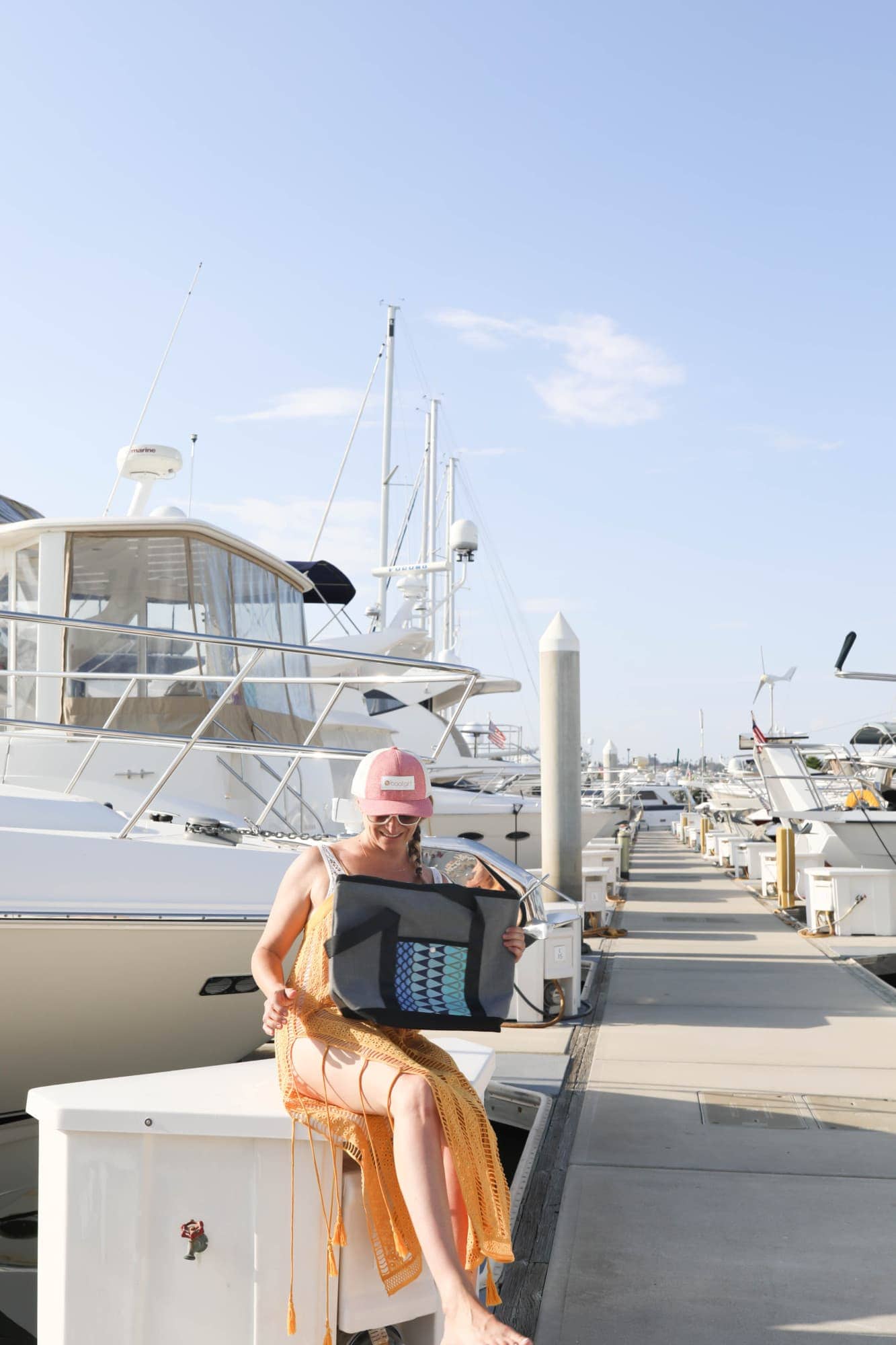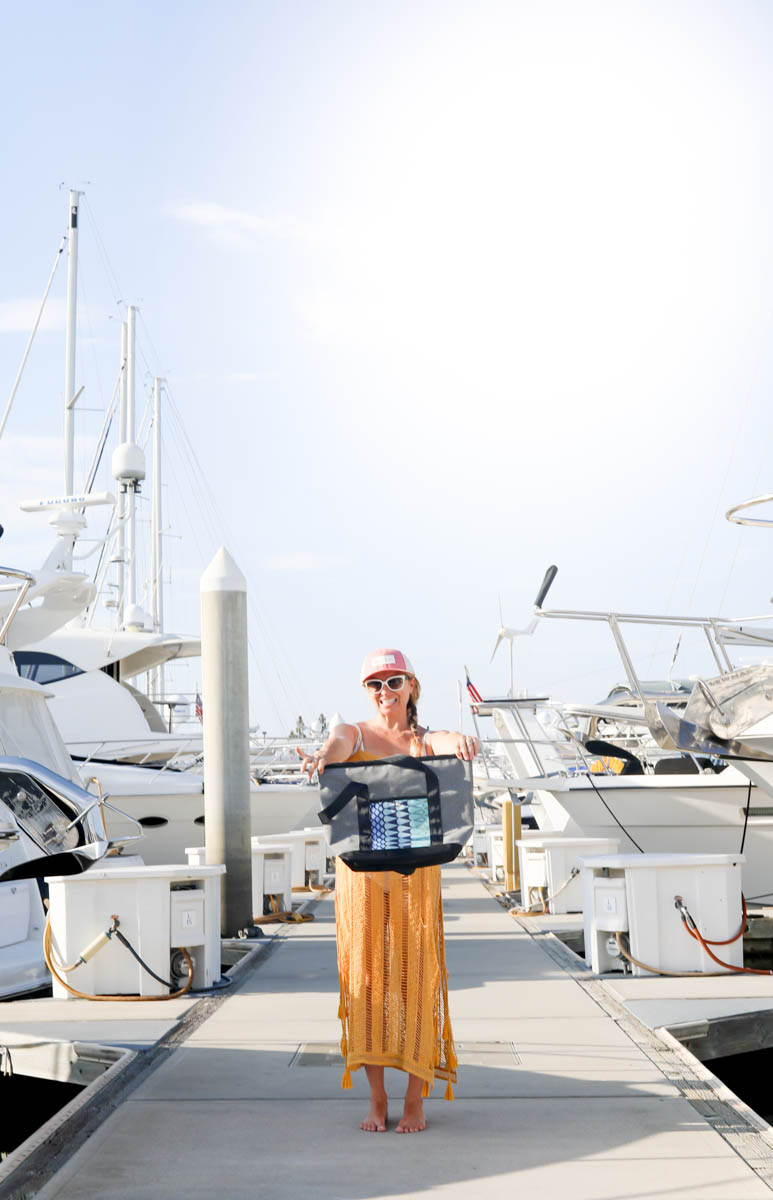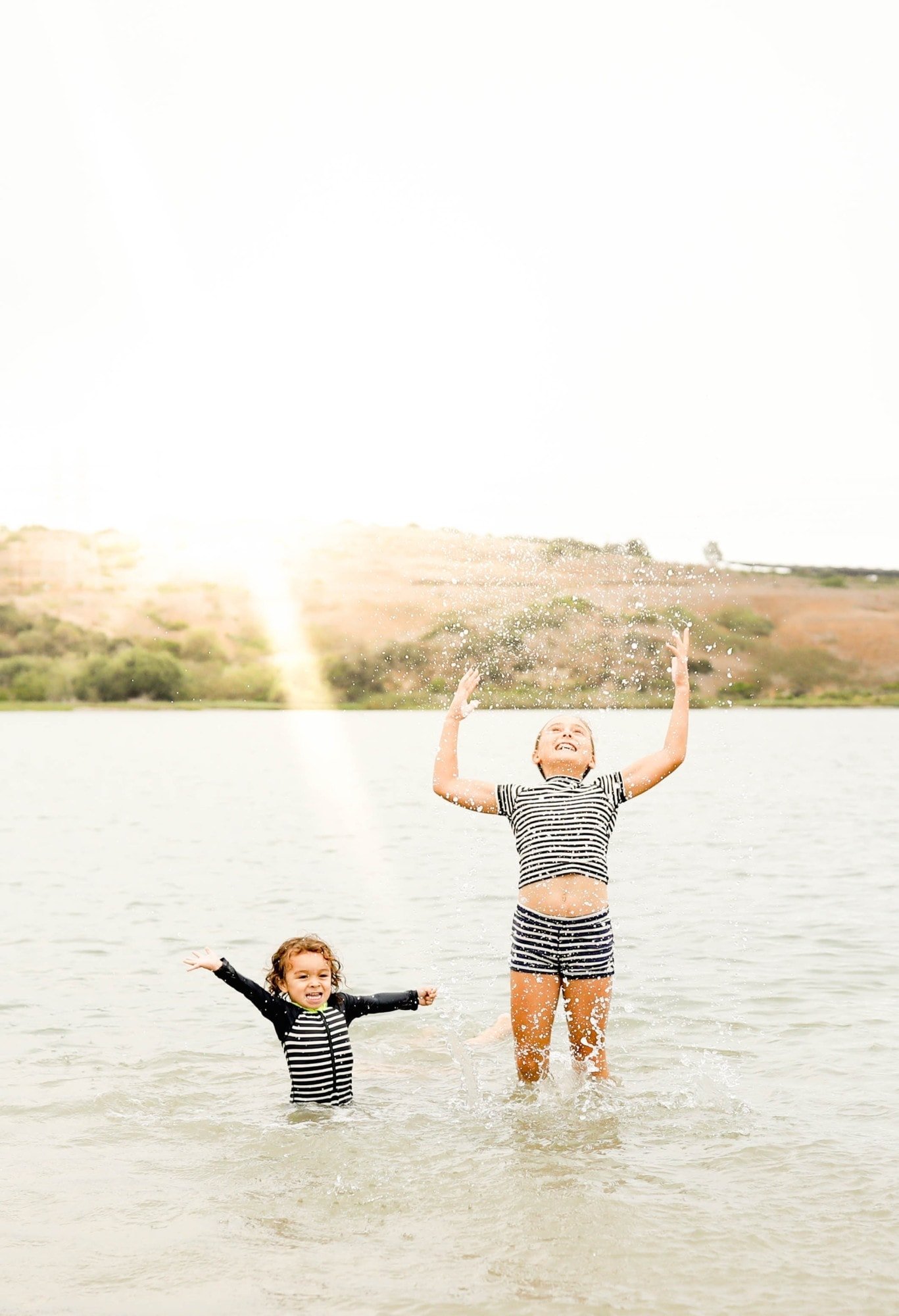 When we're out and about on the water, the last thing we want to worry about are our everyday bags getting ruined. Boatgirl has us covered with their line of durable, yet fashionable adventure bags for us girls on the go.
Tips for Parenting In Style...
Never boring, always awesome. Keep up to date with the latest from City Girl Gone Mom.