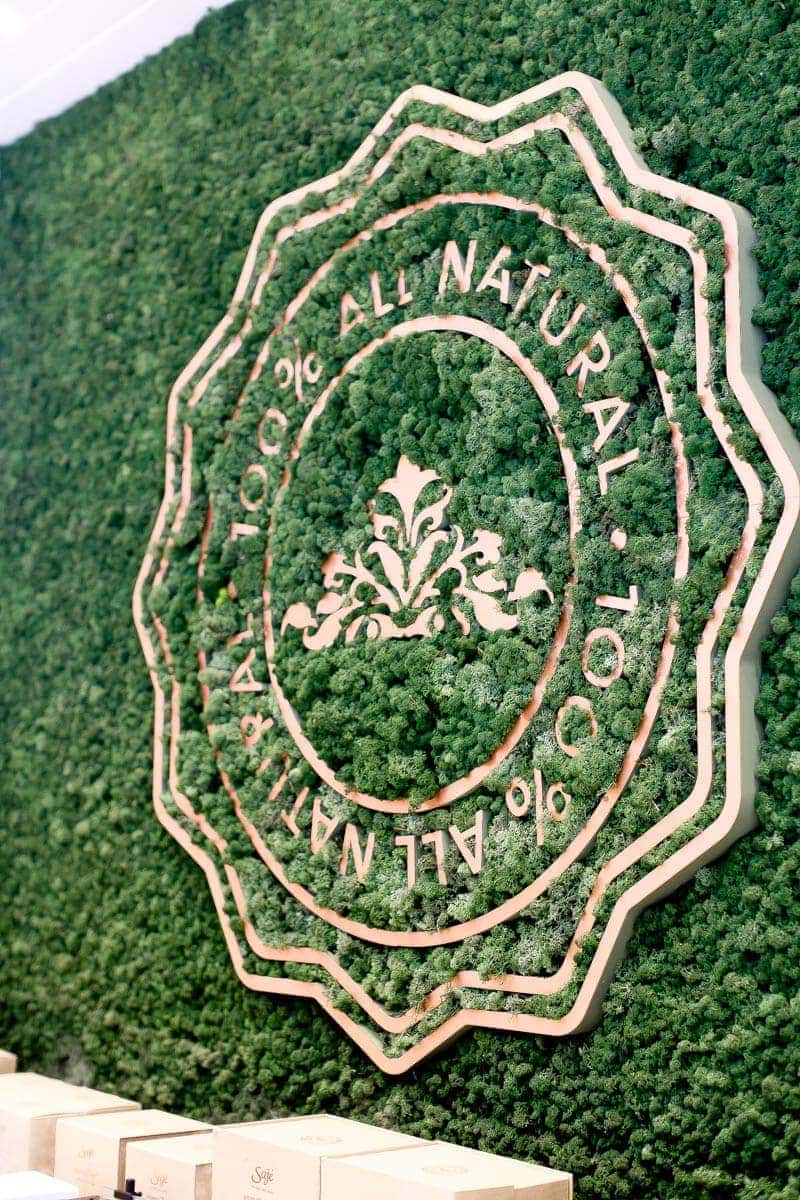 This Post Is In Partnership with Westfield UTC For Saje, A New Addition Within Westfield. As Always, All Opinions Are My Own. Thank You For Supporting CityGirlGoneMom!
Imagine waking up refreshed and alert, ready to face the day with a smile on your face. With my family of six, it's almost hard to believe this could ever be the case! Up until recently, it seemed most nights I'd get to bed late, be woken by the baby, and then wake to an alarm nudging me to get up and pack lunches. I'd grope for the coffee and trip through the kitchen. Saje, a natural plant-derived wellness store located in the newly revamped Westfield UTC is the exact change I have been looking for. The second you walk into this natural wonderland you feel immersed and connected to peace and well-being. The beautiful array of essential oils, salts, lotions, and diffusers instantly set your mind and spirit at ease. The only stress is deciding which ones you want to take home!
If you haven't been to Westfield UTC lately, you must add it to your schedule. It's a veritable destination spot with an amazing new wing, unique stores, and delicious restaurants. The architecture is stunning and every detail is accounted for. Saje sits directly across from the new Nordstrom location and is easy to access.
I'll admit that essential oils are new to me. I've heard other moms talk about the amazing benefits, but this was my first experience with learning about oils and using them. After working with the helpful and knowledgeable staff at Saje, I went home with their diffuser and several oils to try. The Tranquility blend is perfect for diffusing at night before bed and I love their Liquid Sunshine citrus blend for rising in the morning. Saje's simple science is genius: trade toxins for the healing power of plants.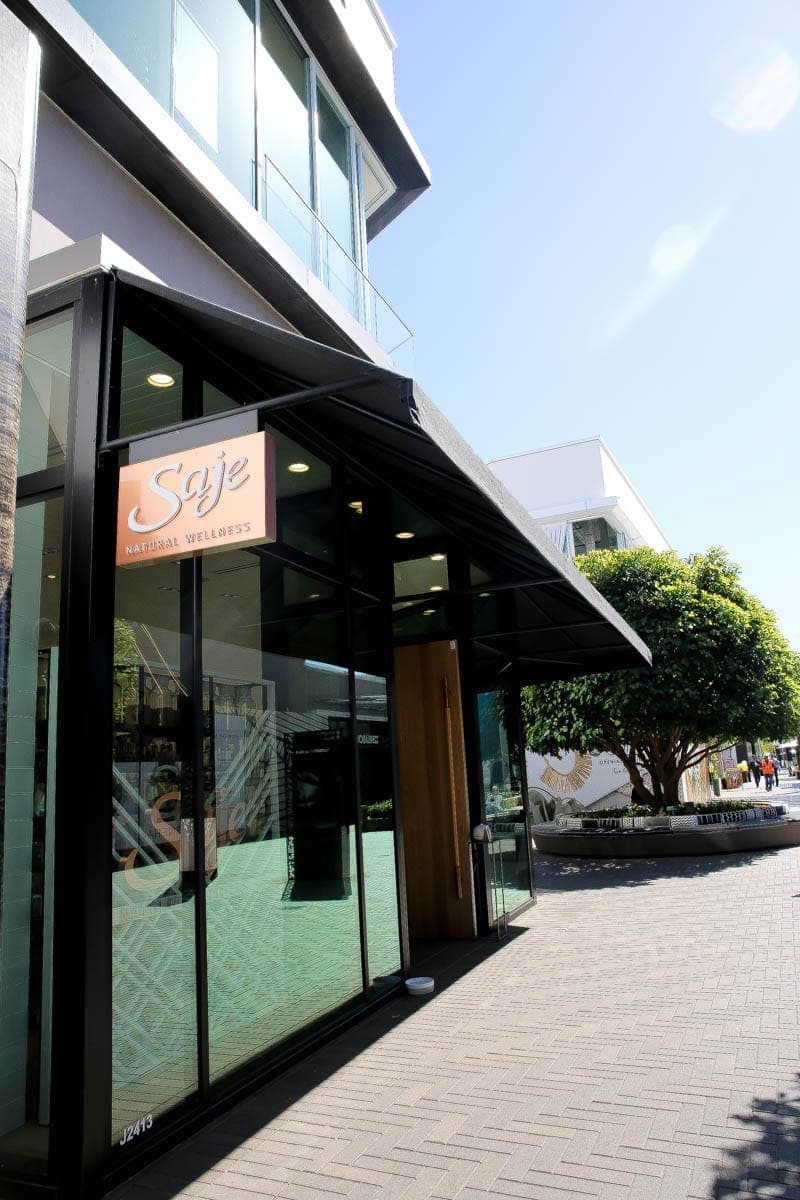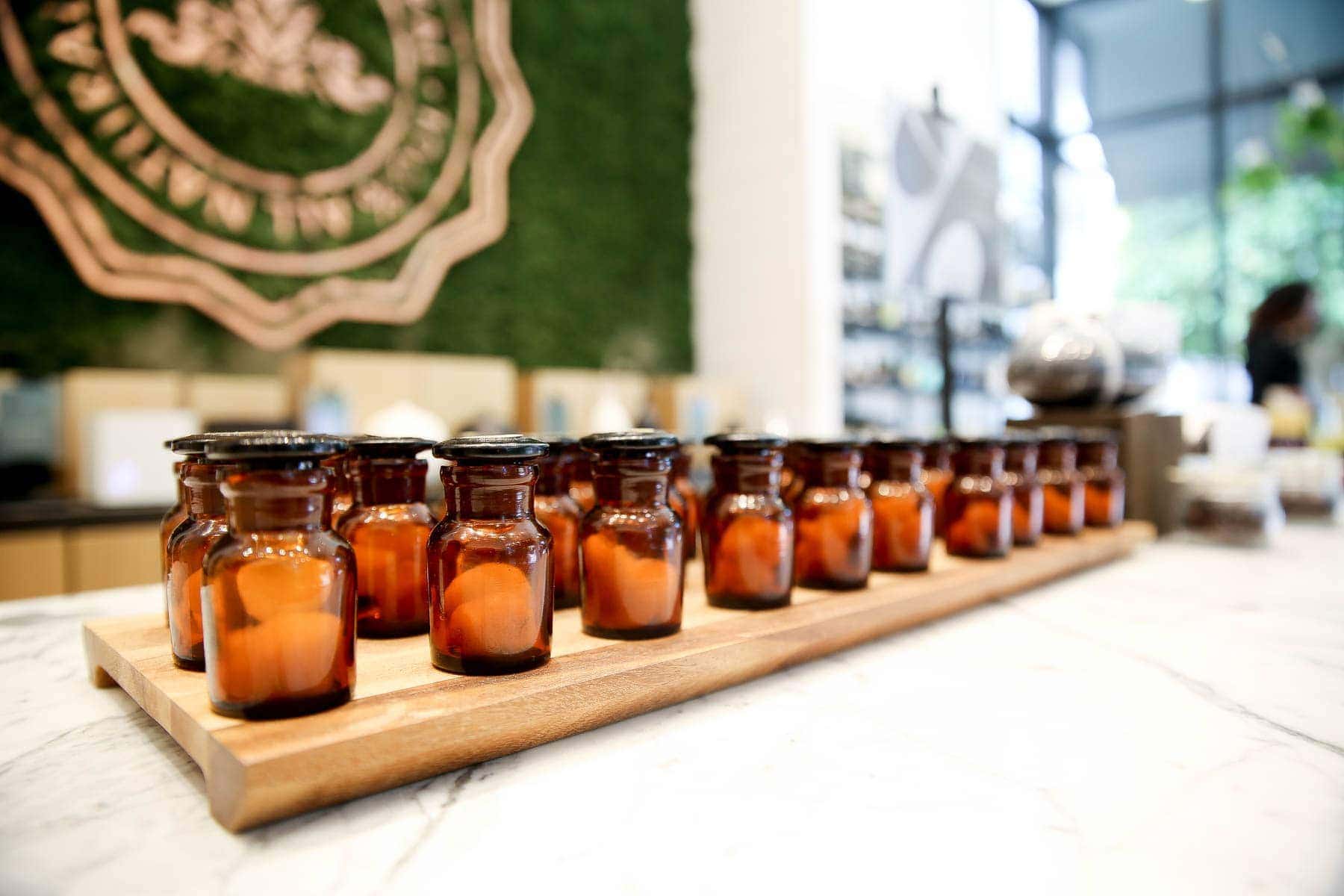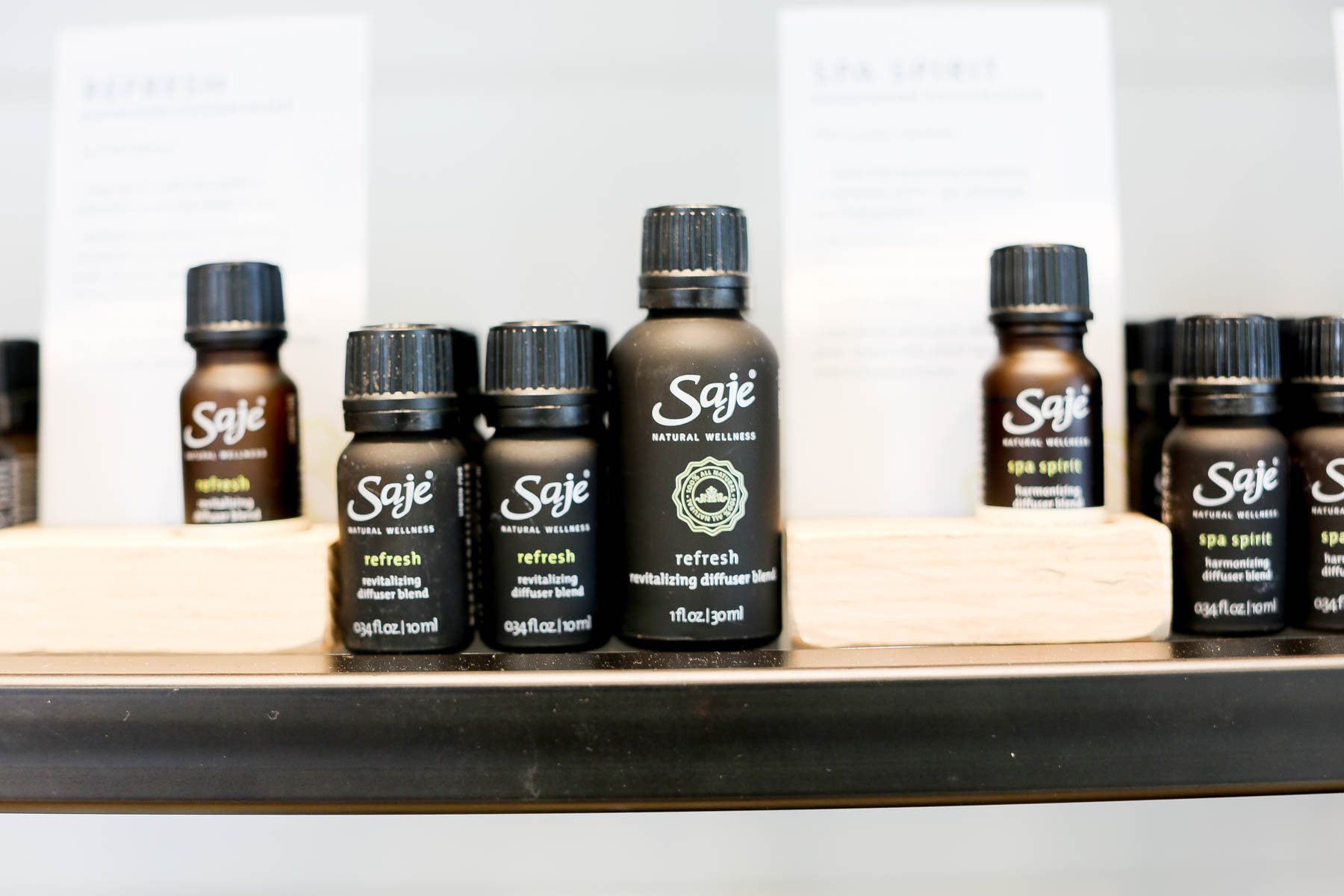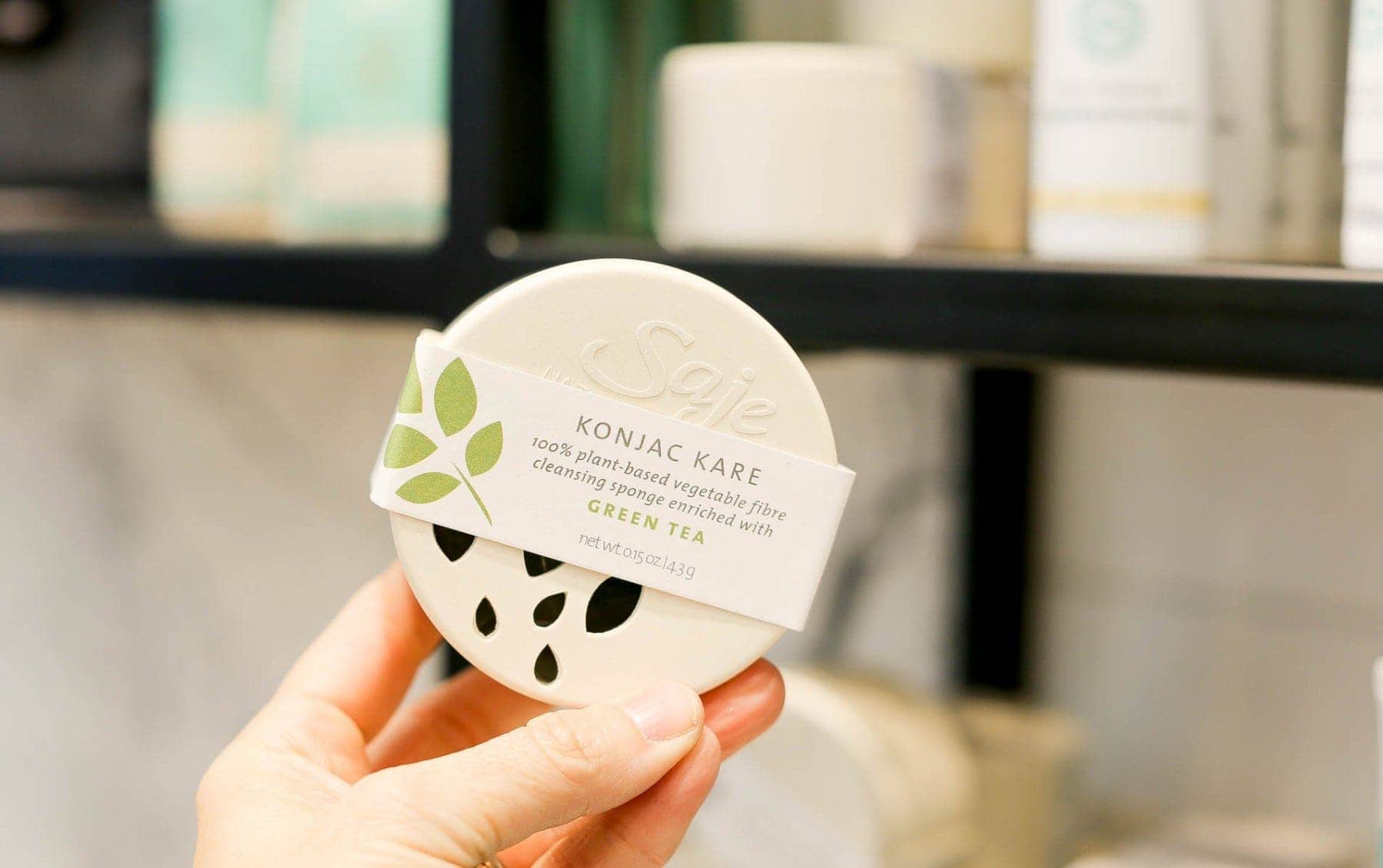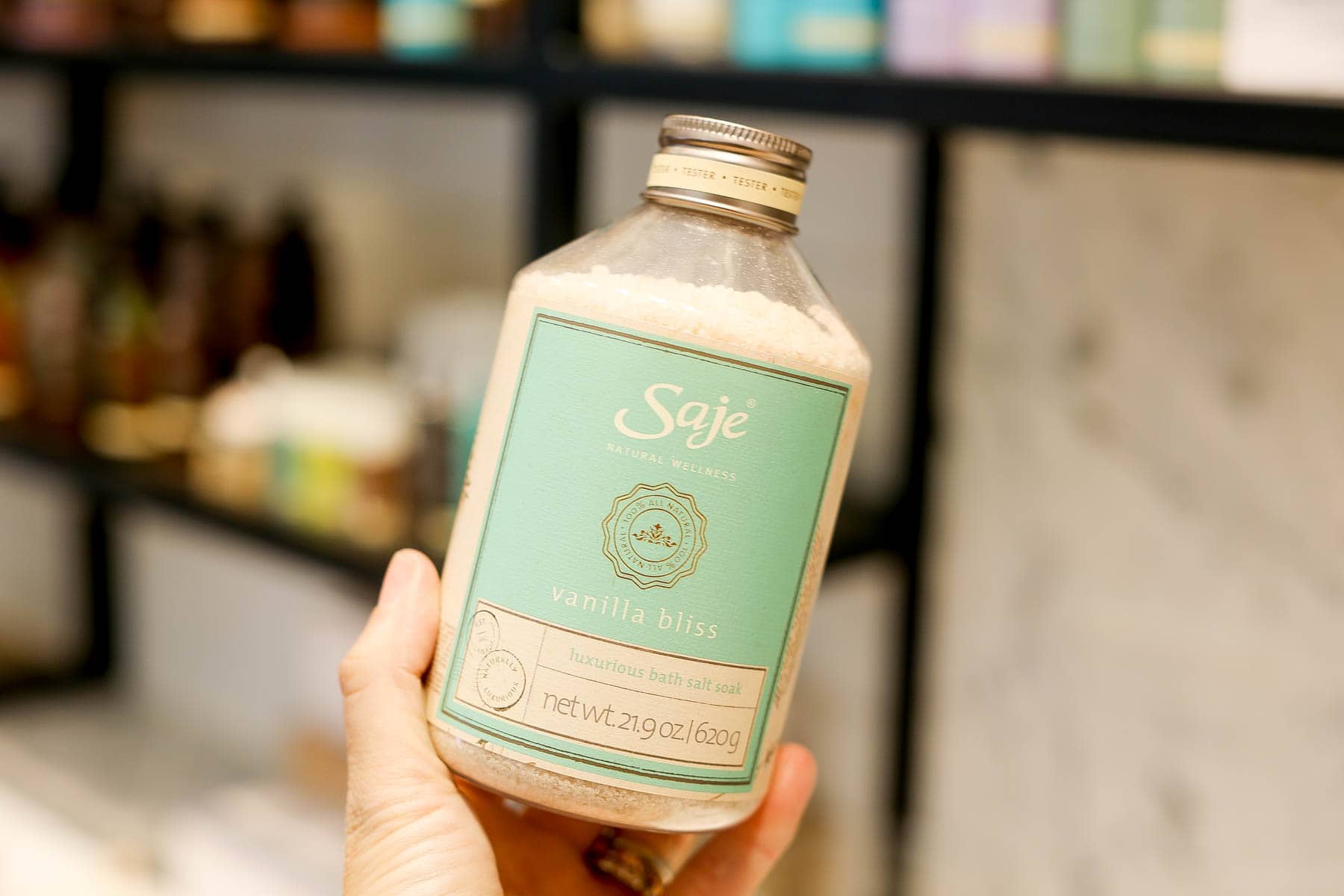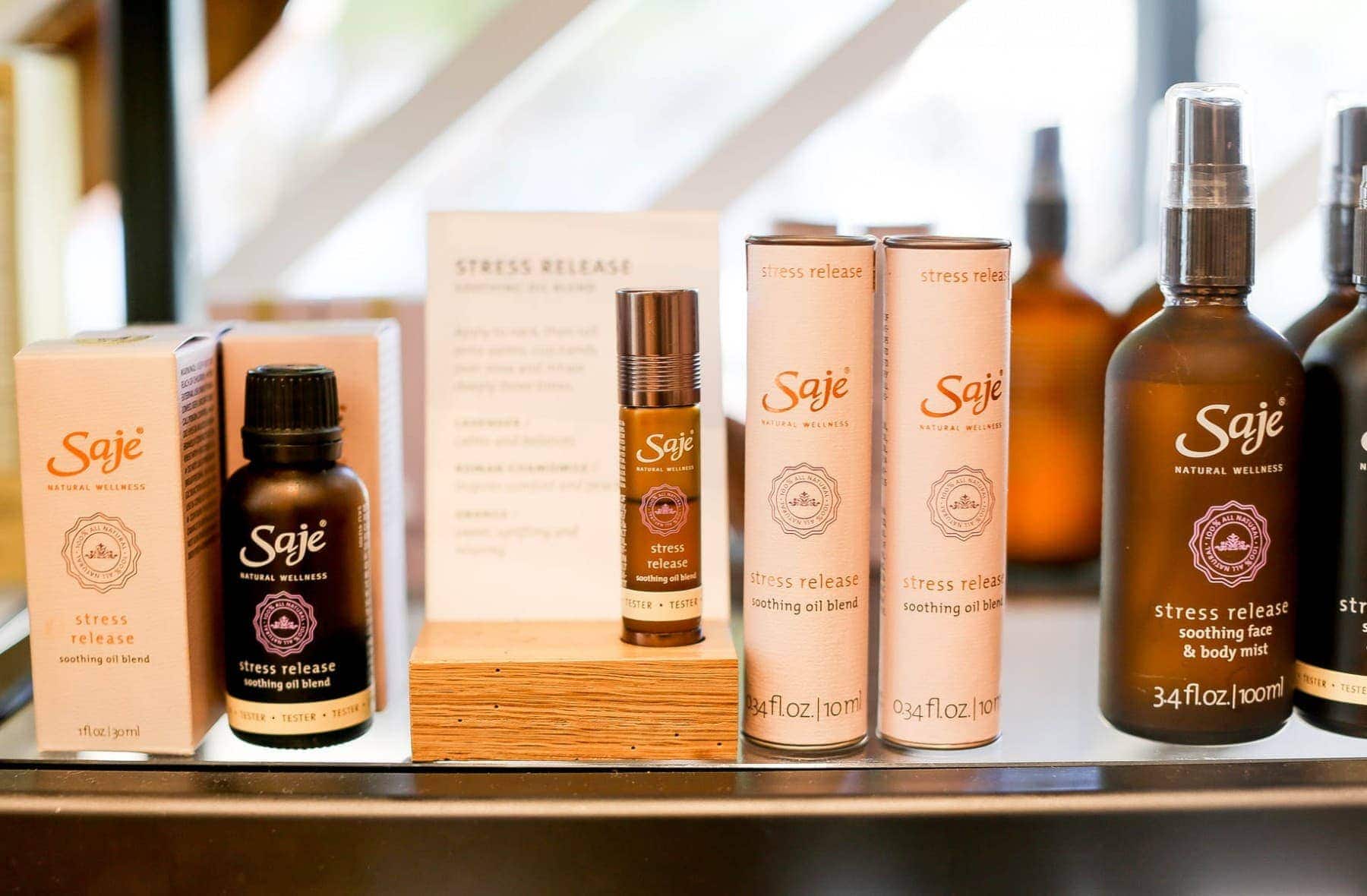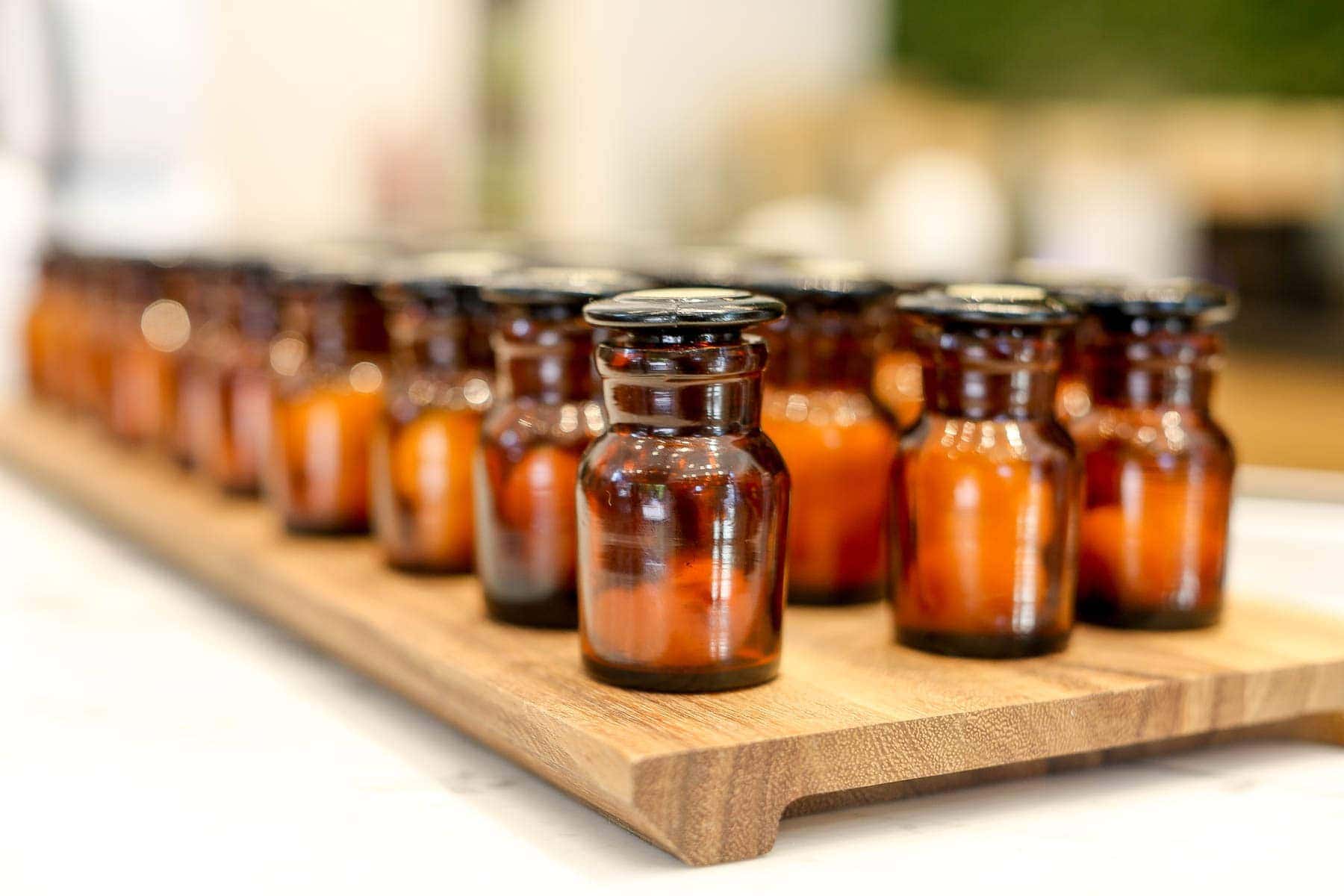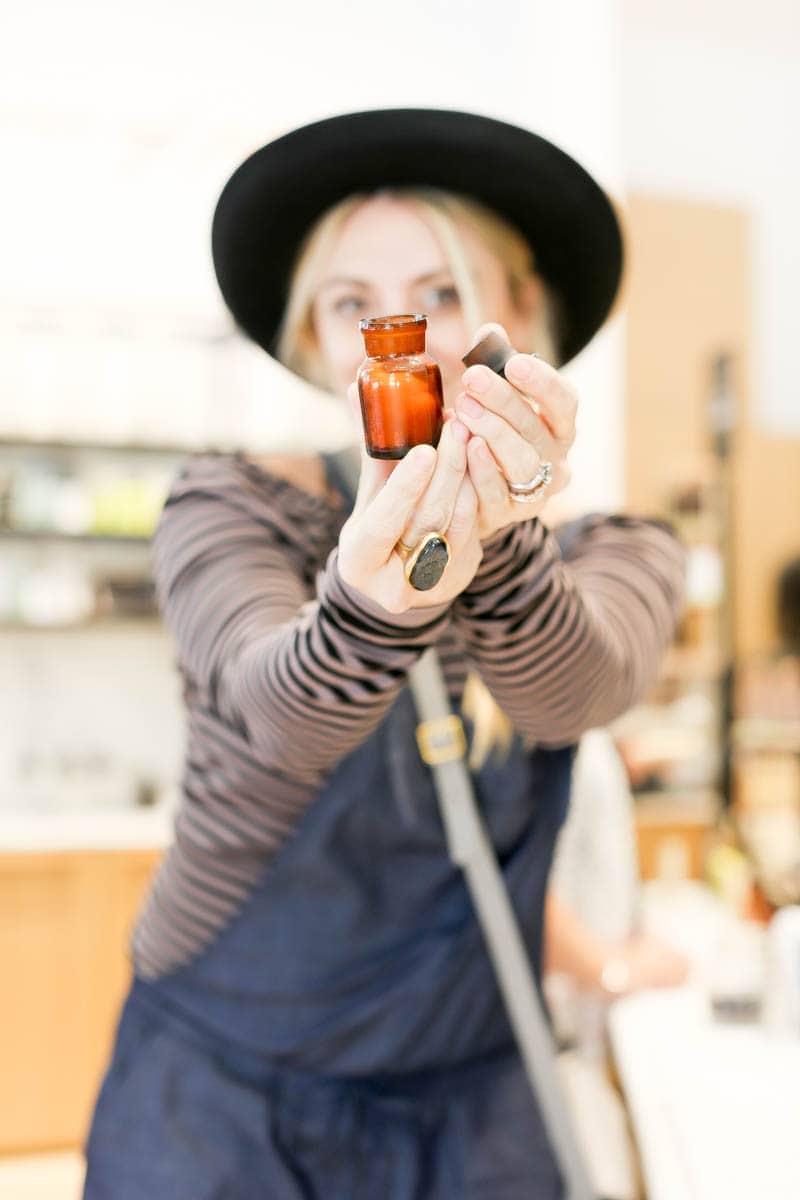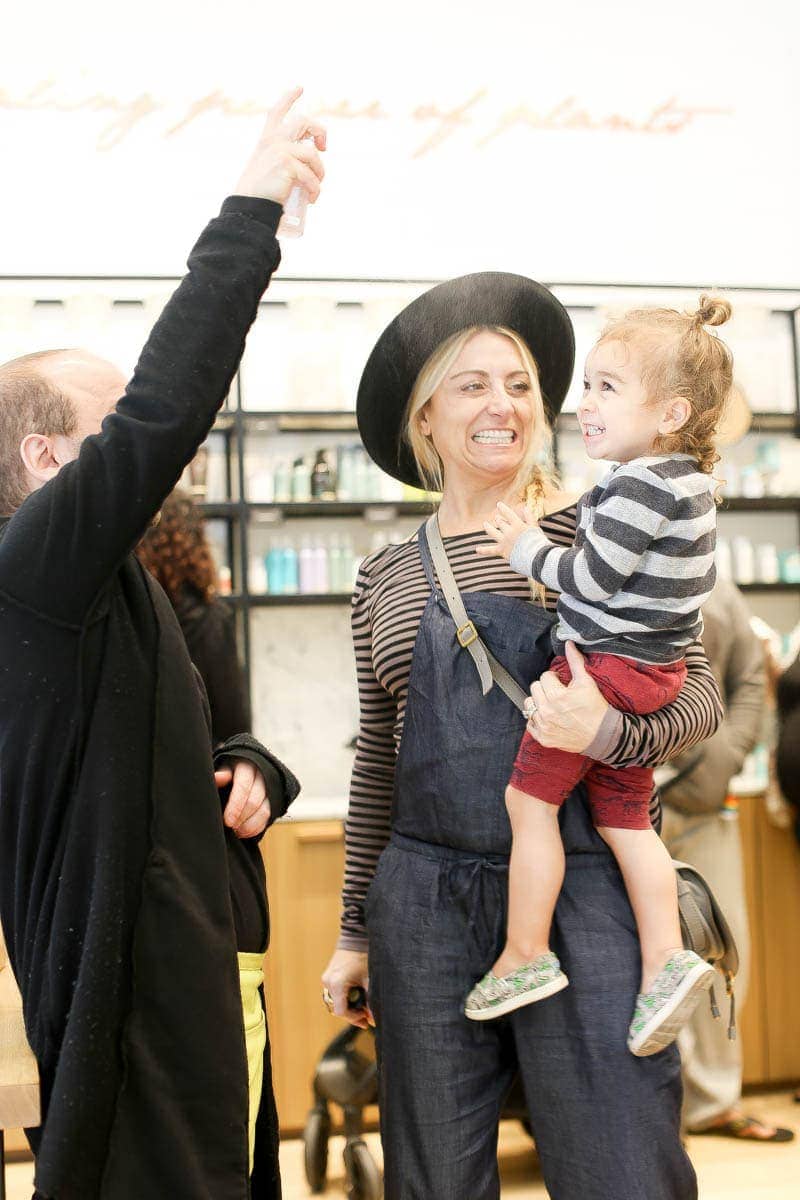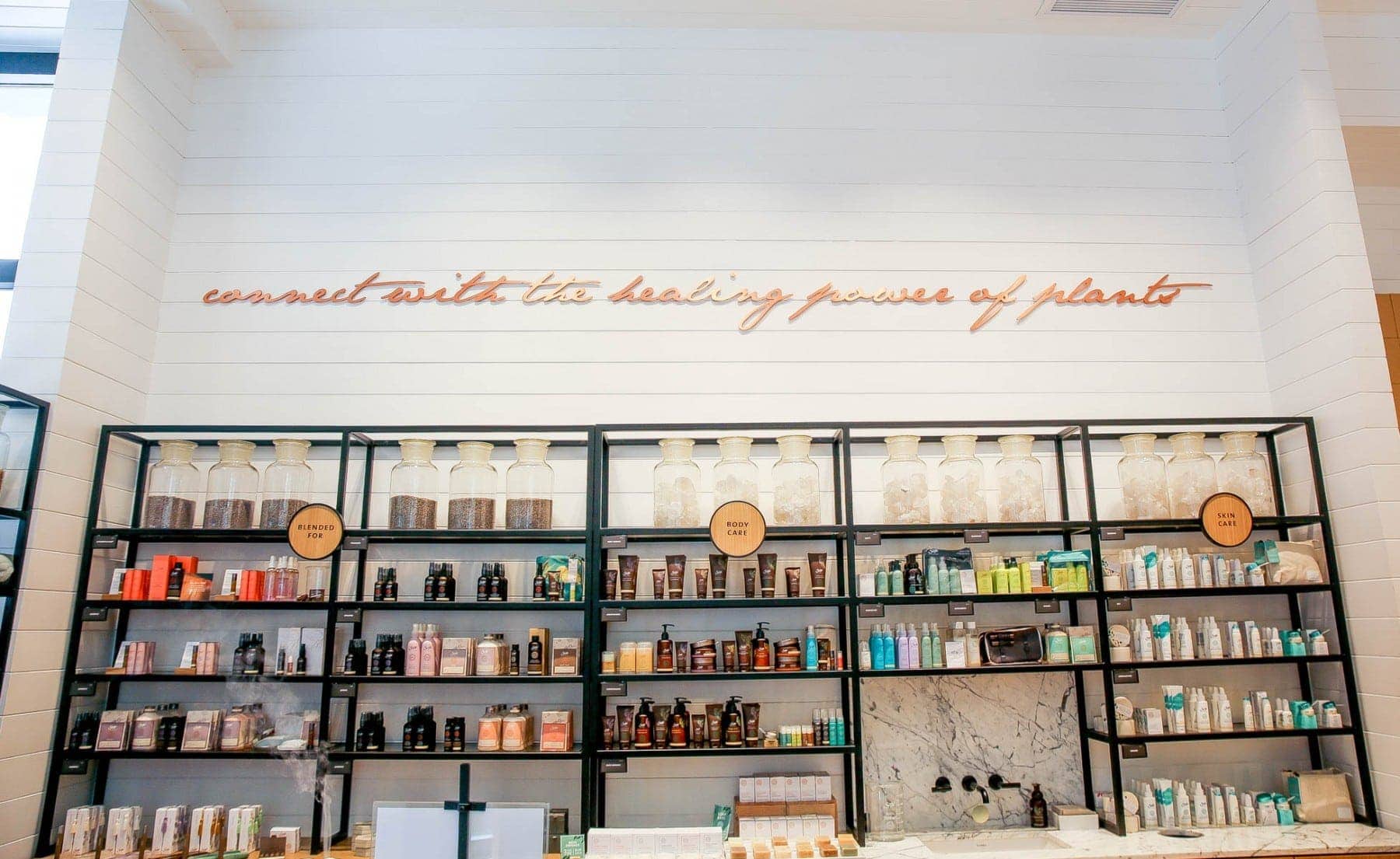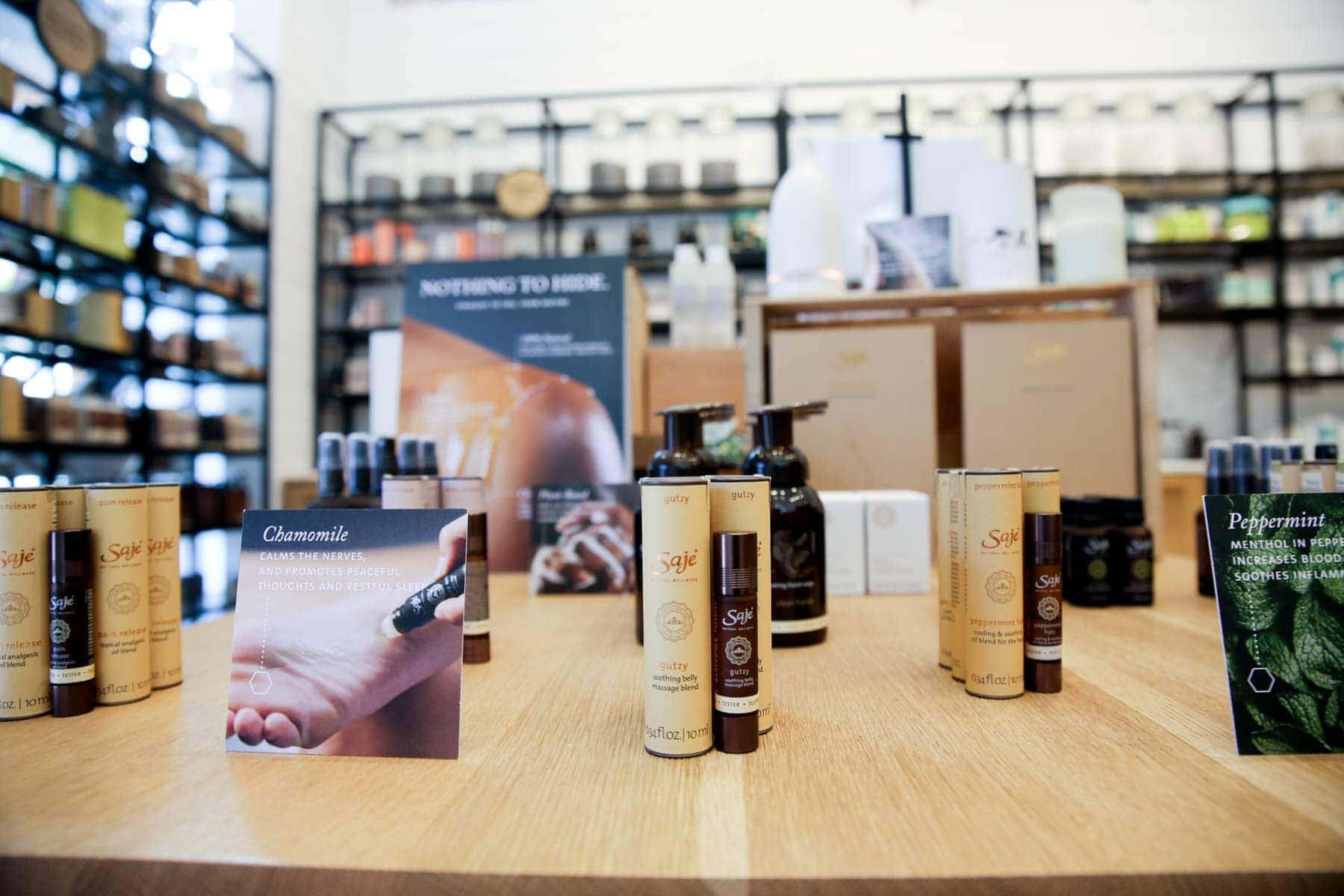 My absolute favorite product is the Pocket Farmacy. This adorable little pack is perfect for your purse and contains roll-ons of their most popular blends: Peppermint Halo®, Fortify®, Gutzy®, Stress Release and Pain Release. It's ideal for when I need a quick pick-me-up and I've even used them on the kids before a game or to ease their stress after a tough day at school.
The Saje products have no artificial fragrances, parabens, silicone, or SLS. They are 100% all natural and many of their essential oil blends are recognized by Health Canada and the FDA. Saje was founded in Canada and has locations there and in the United States in California, New Jersey, and New York. The company was founded in 1992 by husband and wife team, Jean-Pierre and Kate Ross LeBlanc. Jean-Pierre was in a serious accident and faced a series of health challenges and chronic pain. He sought out a more effective and natural solution to aid his recovery and used his background in chemistry to formulate his first essential oil blends. From there, the couple was inspired to introduce people to the power of 100% natural, plant-derived wellness products.
From dusk to dawn, day in and day out, we as parents have to always be on. Through some days we sail smoothly with joy, fun, and gratitude. Other days are accompanied by the weight of stress and anxiety. The demands and schedules of motherhood are hard. Being open-minded to the natural benefits of essential oils can only help your day get better. Whether it's rolling on Stress Release or relaxing with a salt soak bath, these products will lift your spirits and have you ready to face the remaining hours with ease.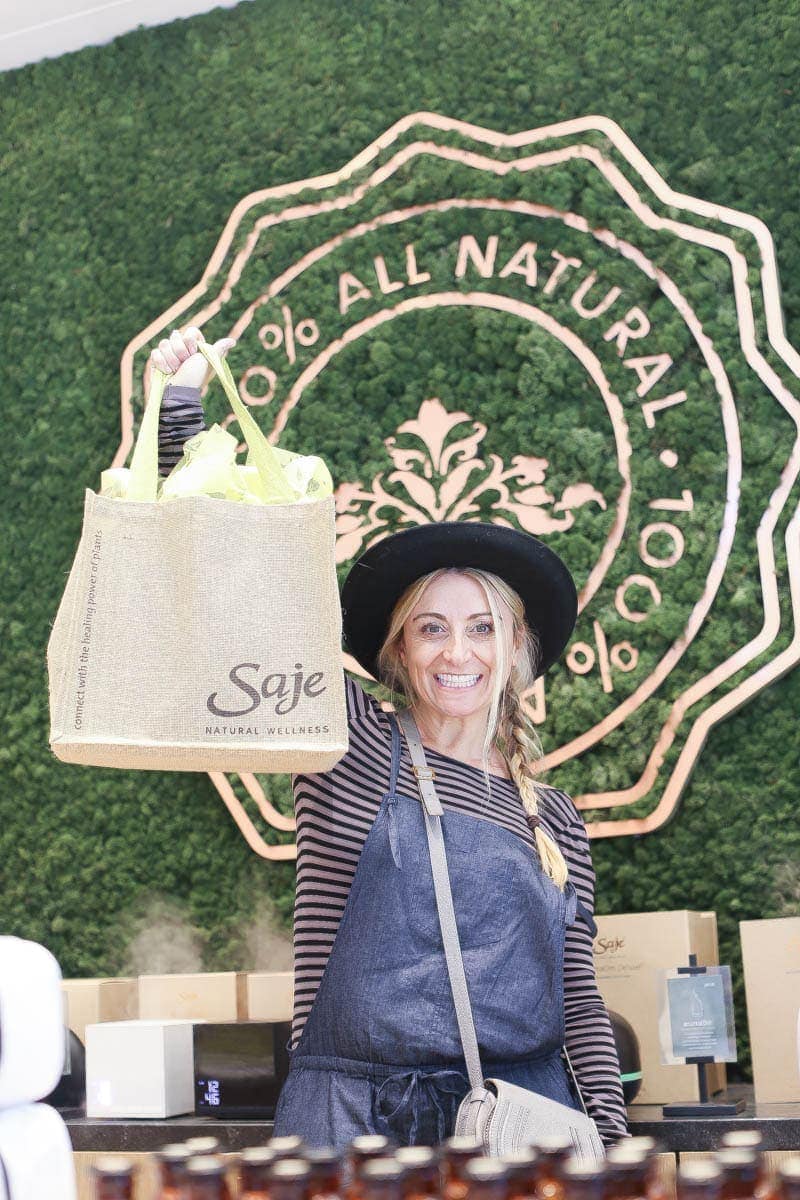 This Post Is In Partnership with Westfield UTC For Saje, A New Addition Within Westfield. As Always, All Opinions Are My Own. Thank You For Supporting CityGirlGoneMom!

Tips for Parenting In Style...
Never boring, always awesome. Keep up to date with the latest from City Girl Gone Mom.