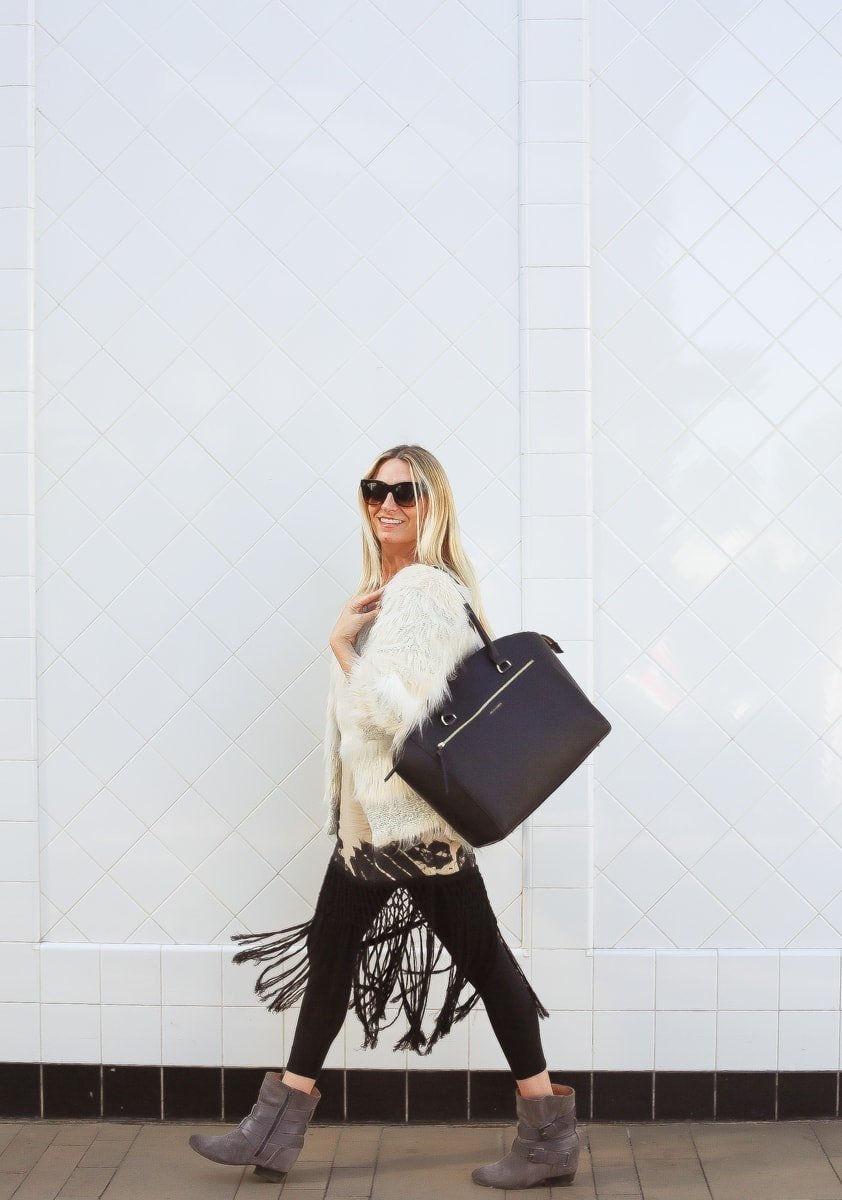 This Post Is Sponsored!  Thank You For Sponsoring CityGirlGoneMom!  
When I became a mom, I have to admit I never wore maternity clothes. I was a fashion rebel, insisting on no changes in my personal style. I would wear things that would stretch and pull over my baby bump, staying on cue with what was trending. The only aspect about mothering that I had to change was the size of my purse. My adorable little bags became a thing of the past the minute I welcomed our first son.
My significantly smaller-sized, over-the-shoulder purses became impractical with what was needed for baby-on-the-go. With my failed attempts at using smaller bags, I found myself looking like the bag lady with way too many additional bags carrying my arsenal of much-needed baby supplies. I got a lot of, "What are you, Mary Poppins?  Where is your umbrella.?"
With four kids ranging from fourteen months to ten-years-old, I've needed a diaper bag for a decade now. I have let go of the thought of my bag being just for me. Those days of just carrying a lip gloss, wallet and cell phone are long gone. My bag has to have room for a little bit of me and a whole lot of them. But do diaper bags have to be a necessary evil?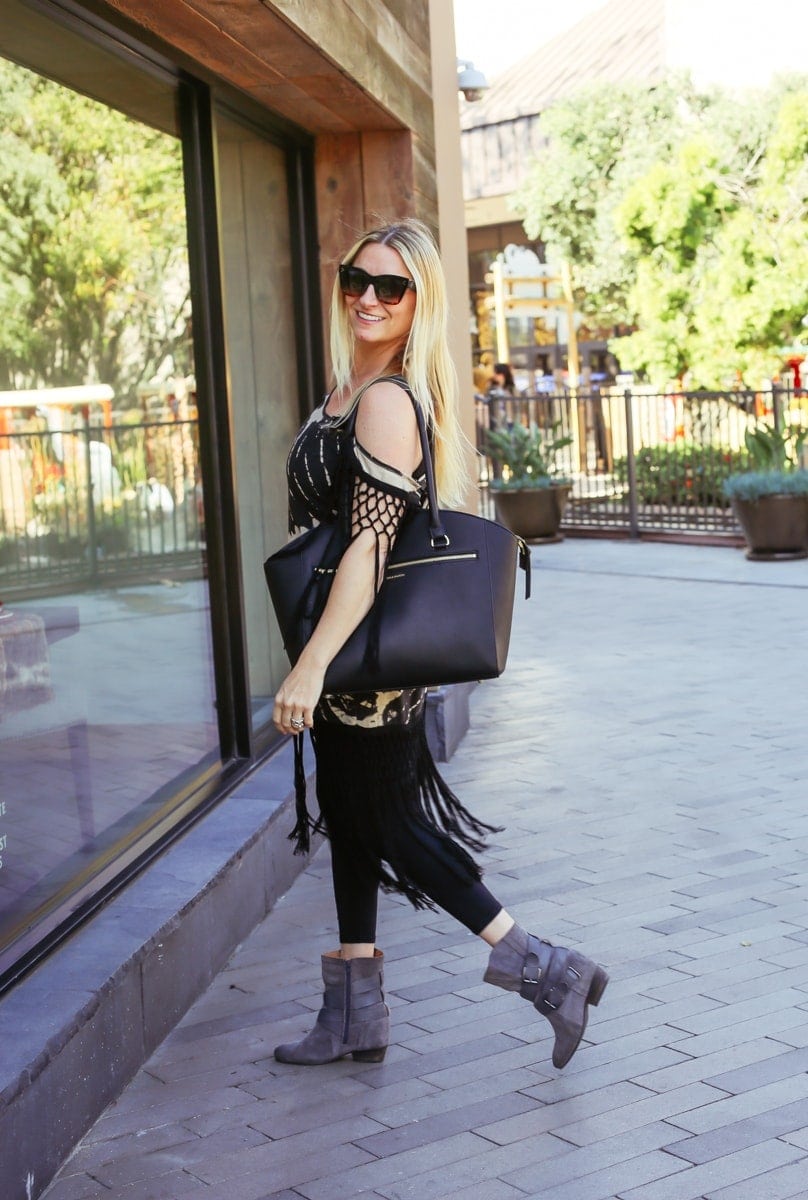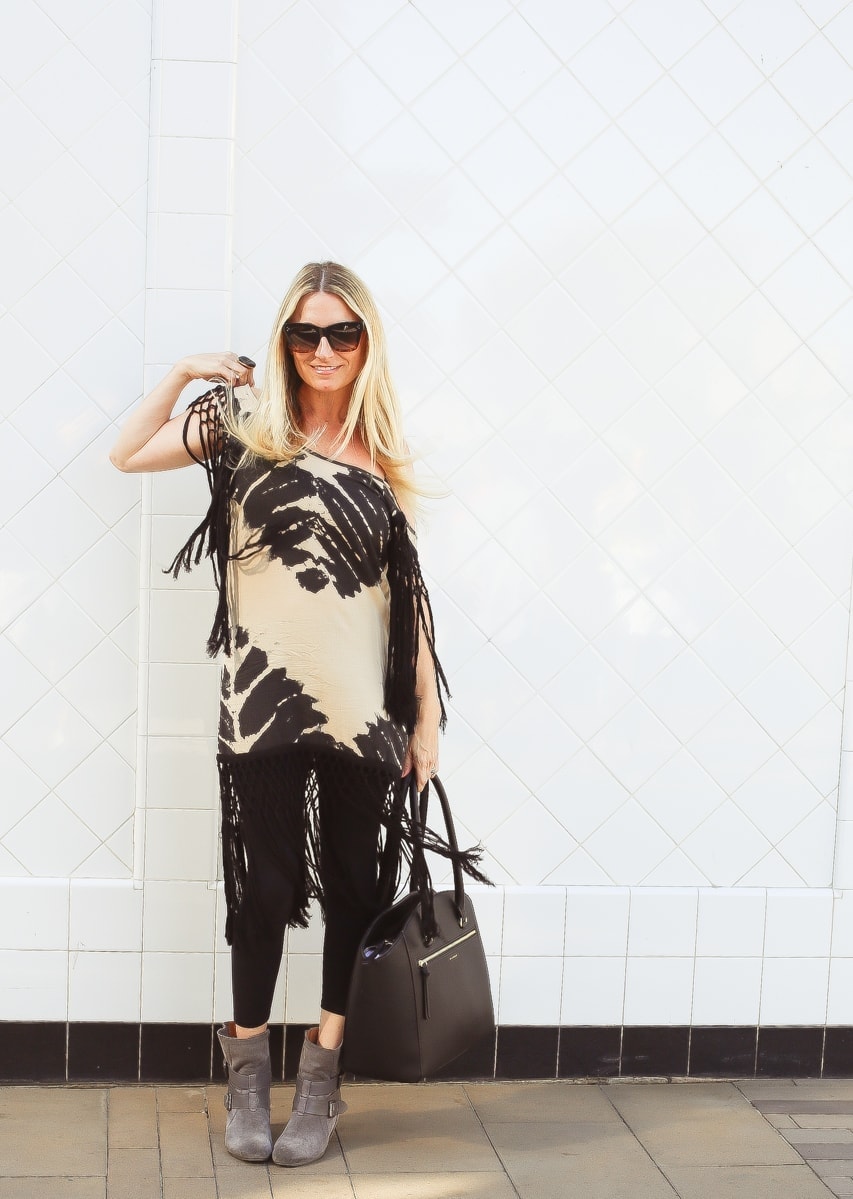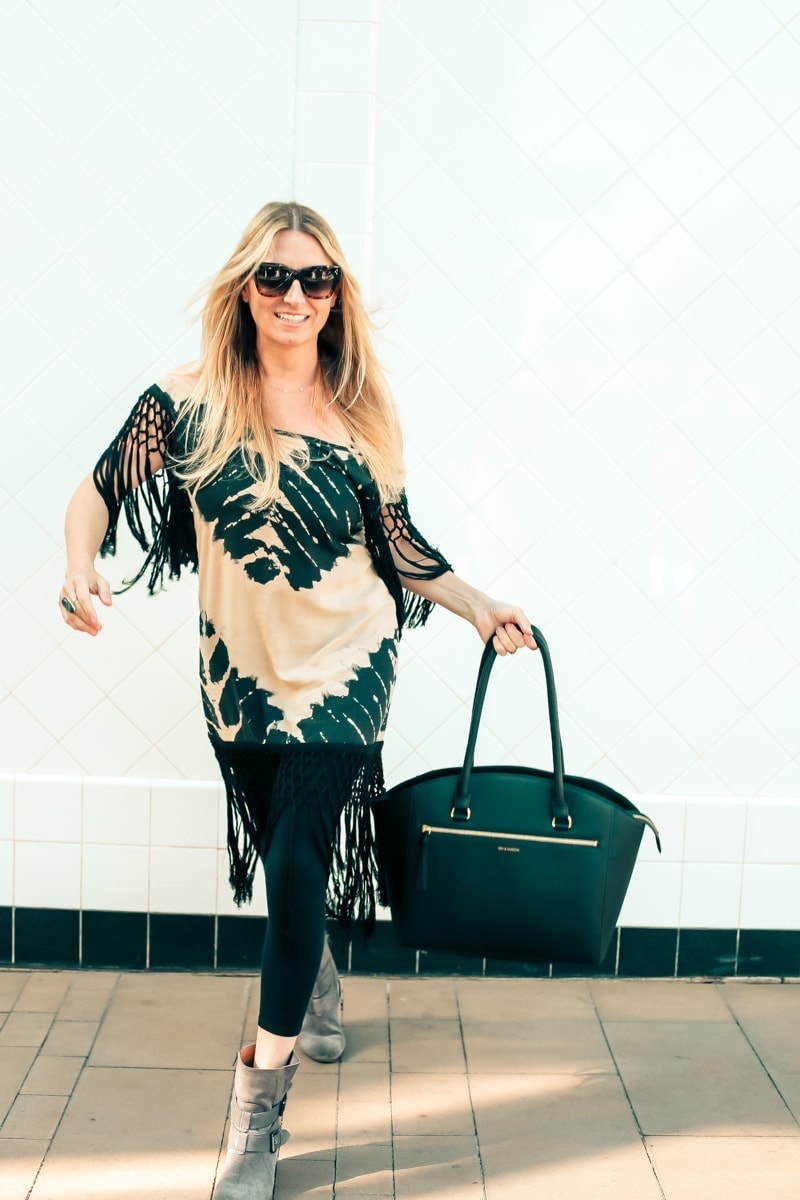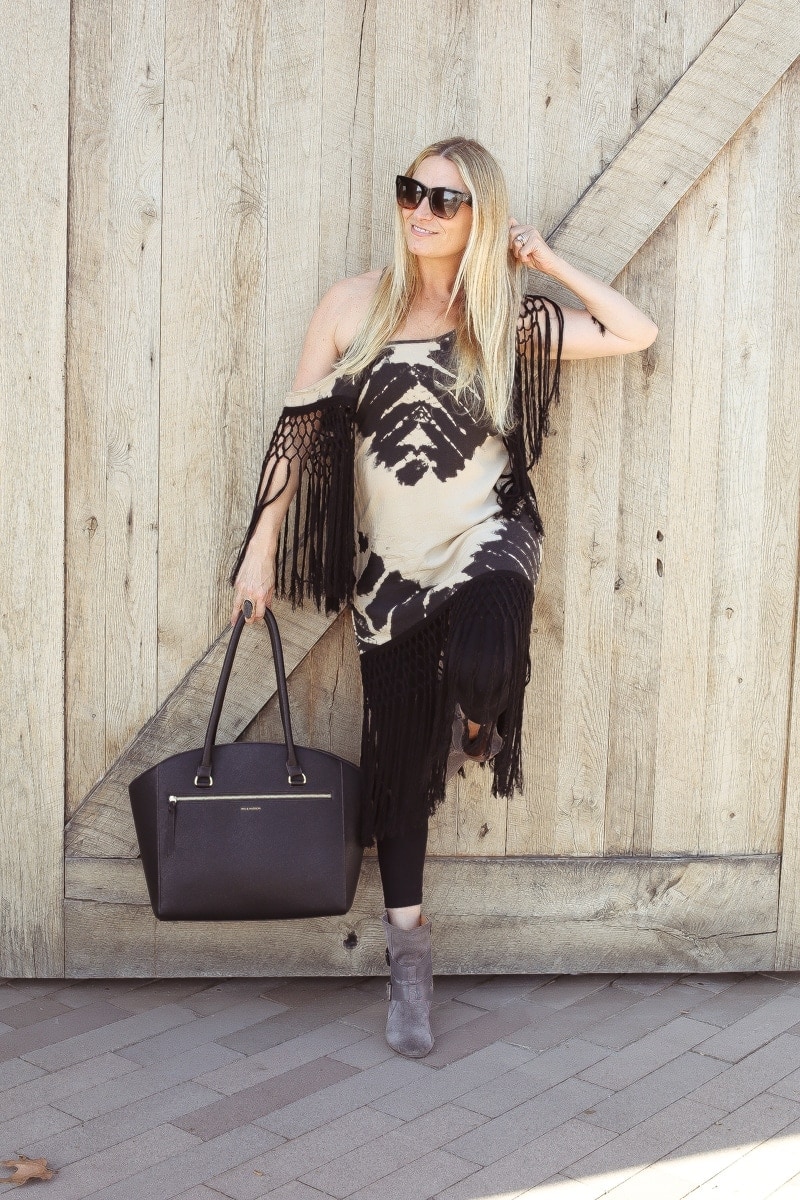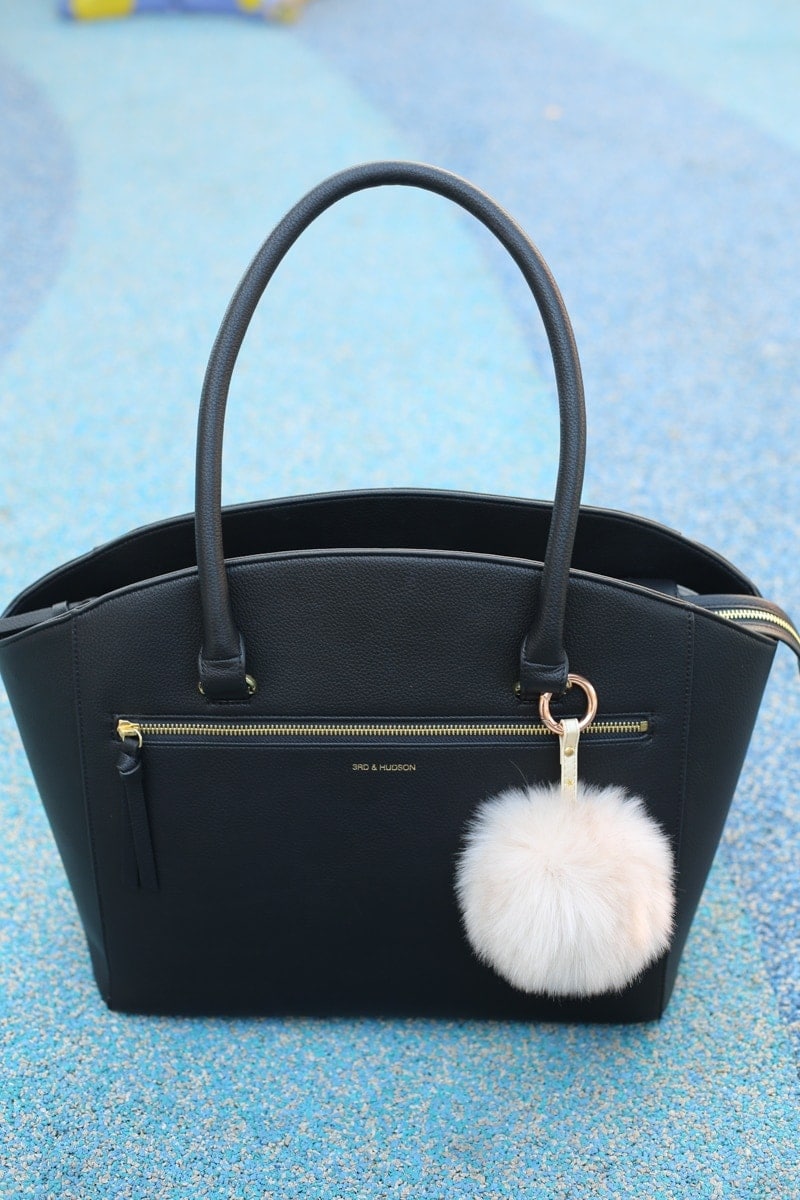 Say Hello To 3rd & Hudson
Staying In Style and being well prepared as a mom has always been my goal. Thanks to 3rd & Hudson, my bag provides endless amounts of room and has that chic, trending look any fashionable mom would adore. The Harmon Bag is a high quality, pebble grain faux leather with nine pockets in total. The front exterior features a zippered pocket with cell phone & key pockets for mom's most important items. The entire lining of the bag is water resistant & can easily be wiped clean—Score!—for all the milk and juice spills that happen within my bag. It also has two insulated elasticized bottle pockets, which help keep liquids away from your important belongings.
This bag also comes with an adjustable optional crossbody strap, optional stroller straps, a water resistant changing pad & a machine washable zippered pouch for any dirty or wet clothes. They thought of it all for the mommy on the go! I also love the protective studded feet on bottom of bag, keeping unwanted scratches at bey. The gold hardware is lovely and on point for a trending diaper bag.
I particularly love that the Harmon's handle drop is long enough for easy access to items inside without having to completely remove the bag from your shoulder. This helps for when you are scrambling to check out at a store or grab a much-needed item.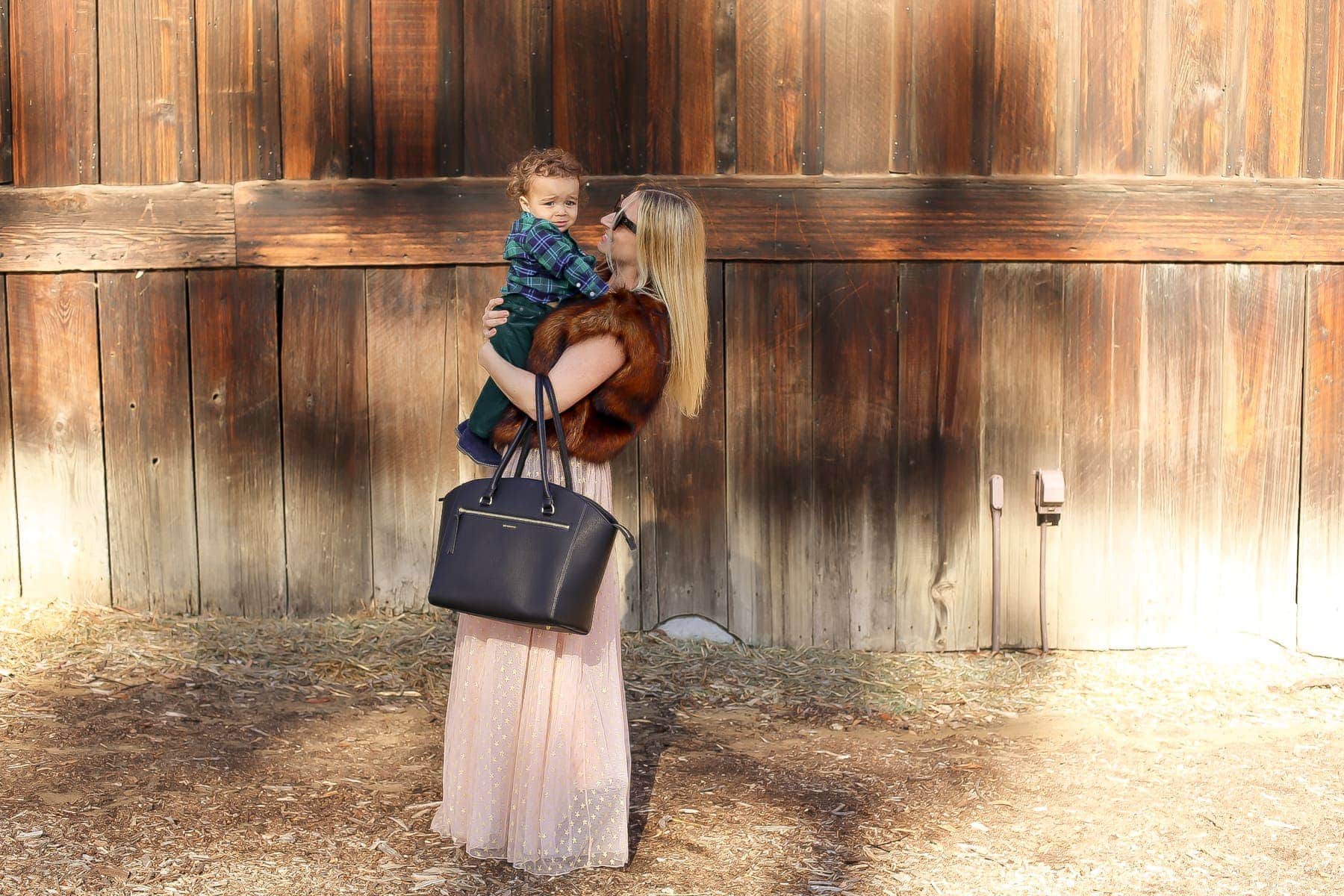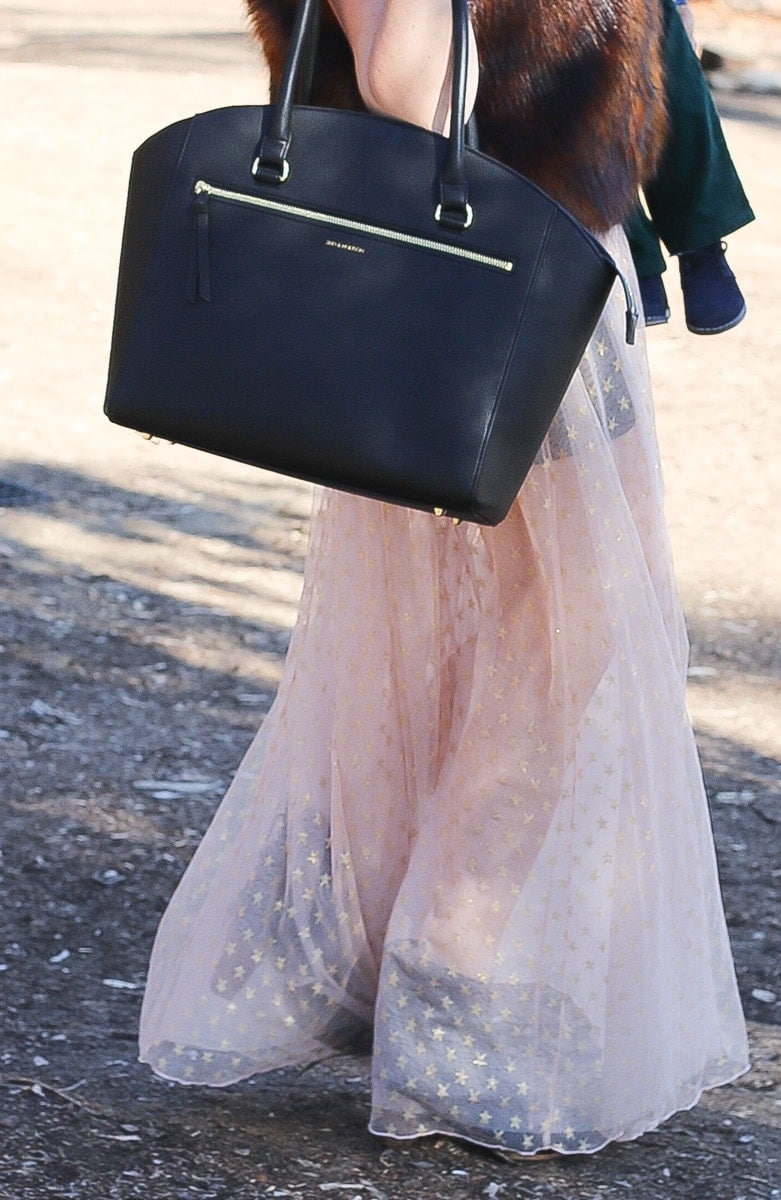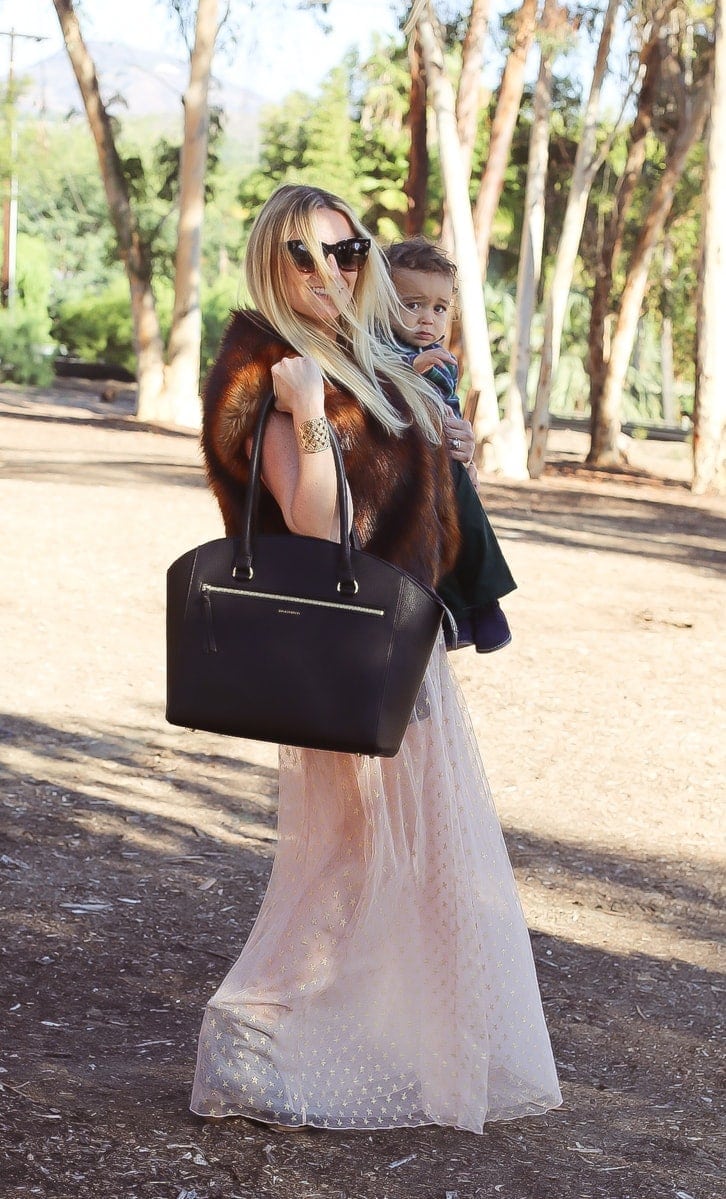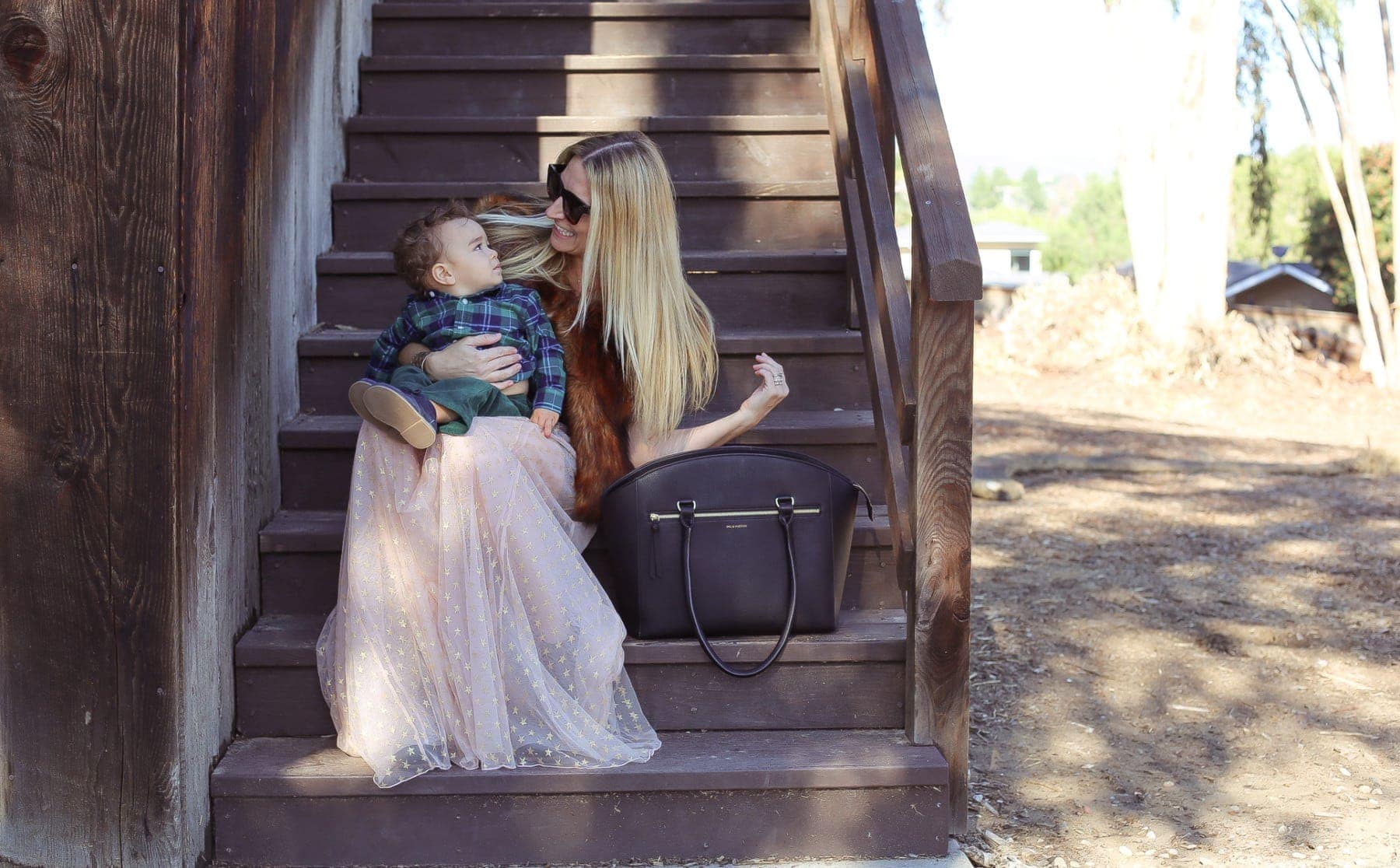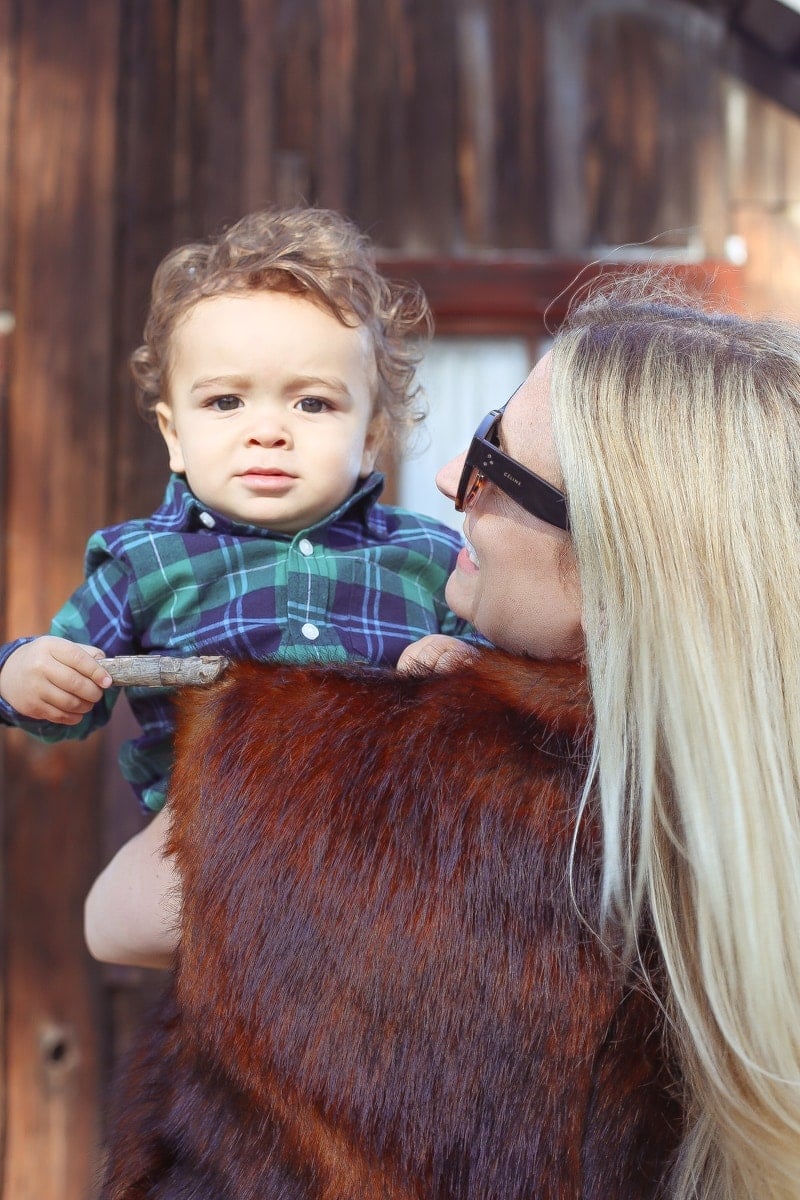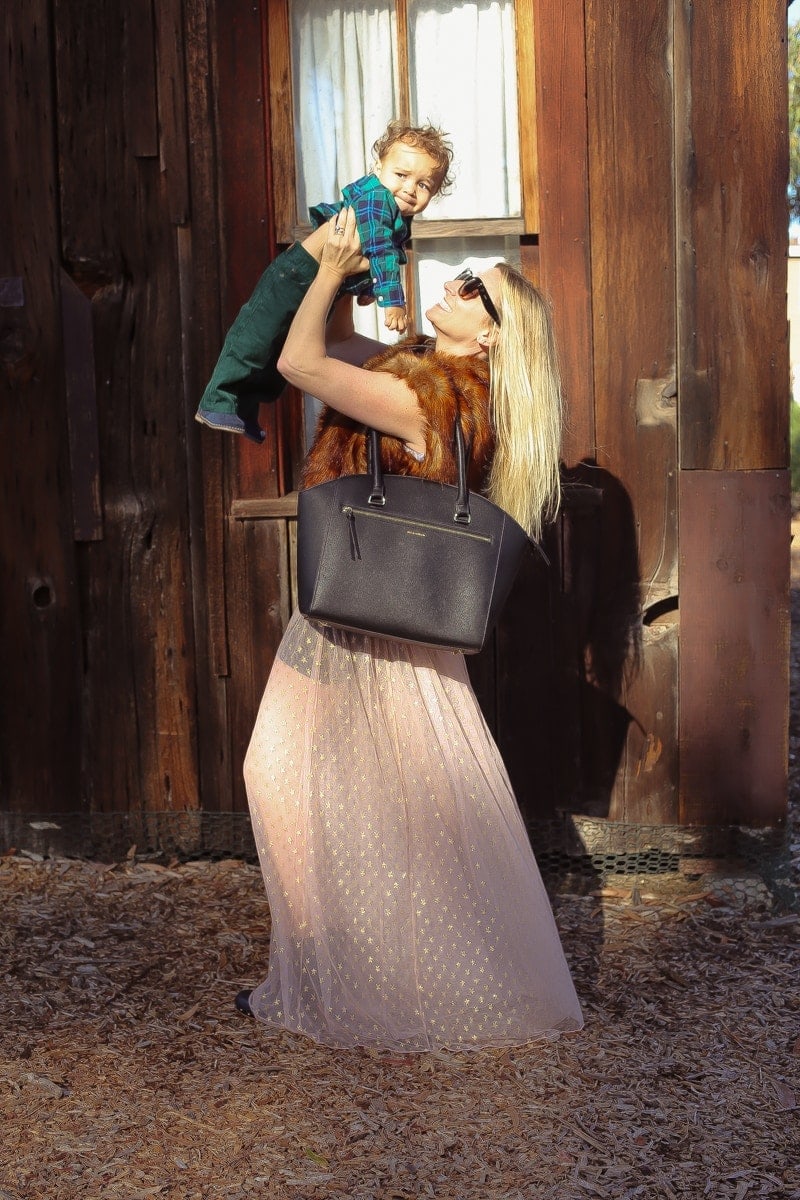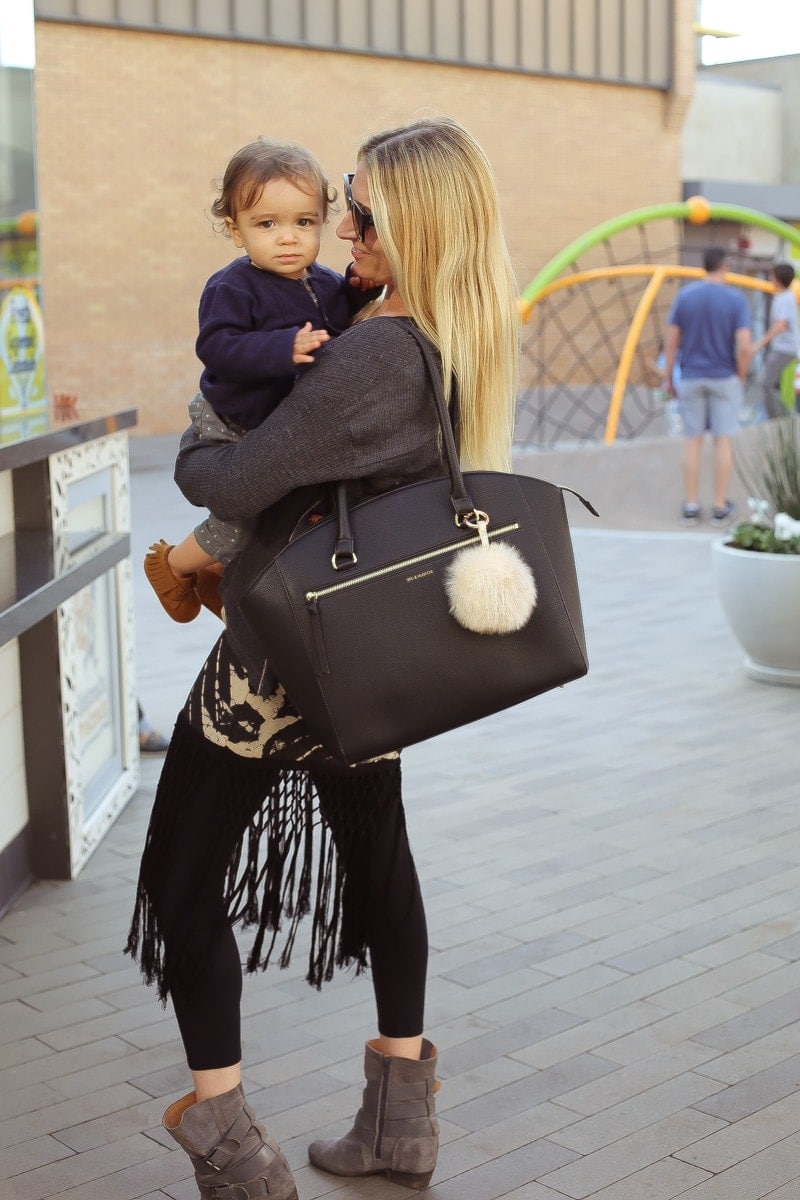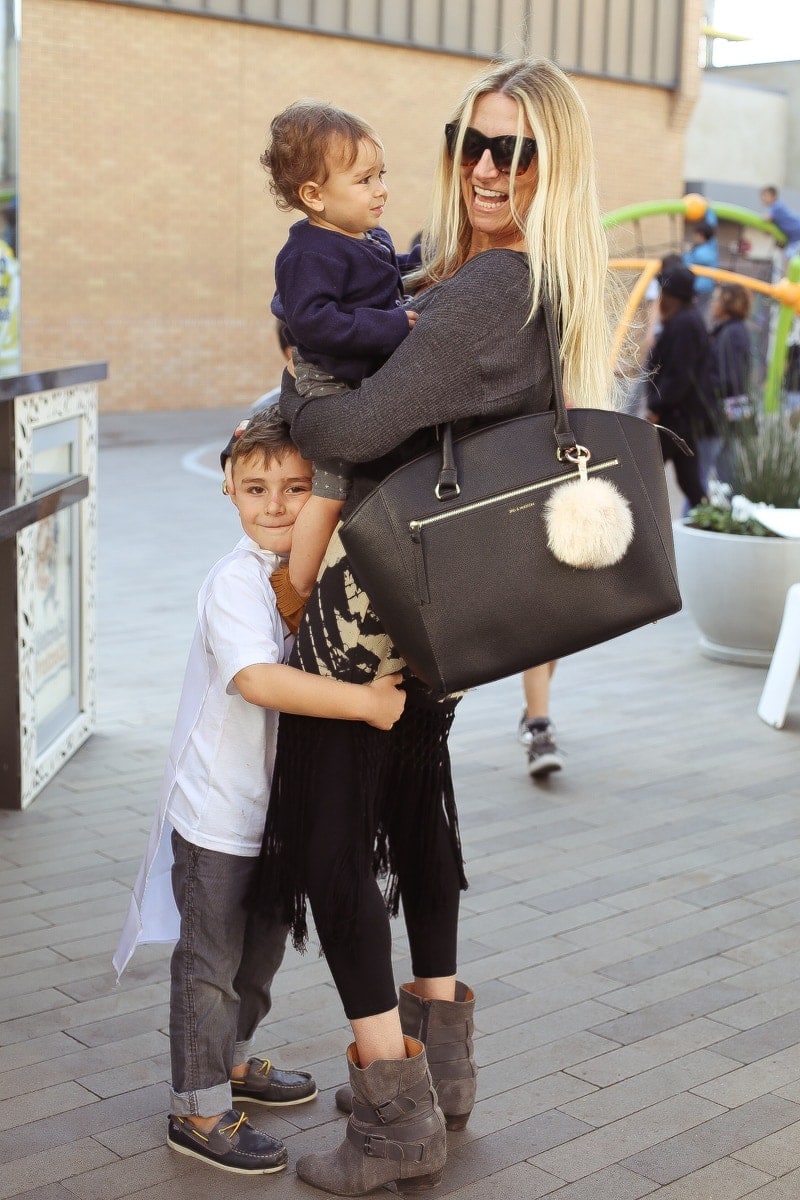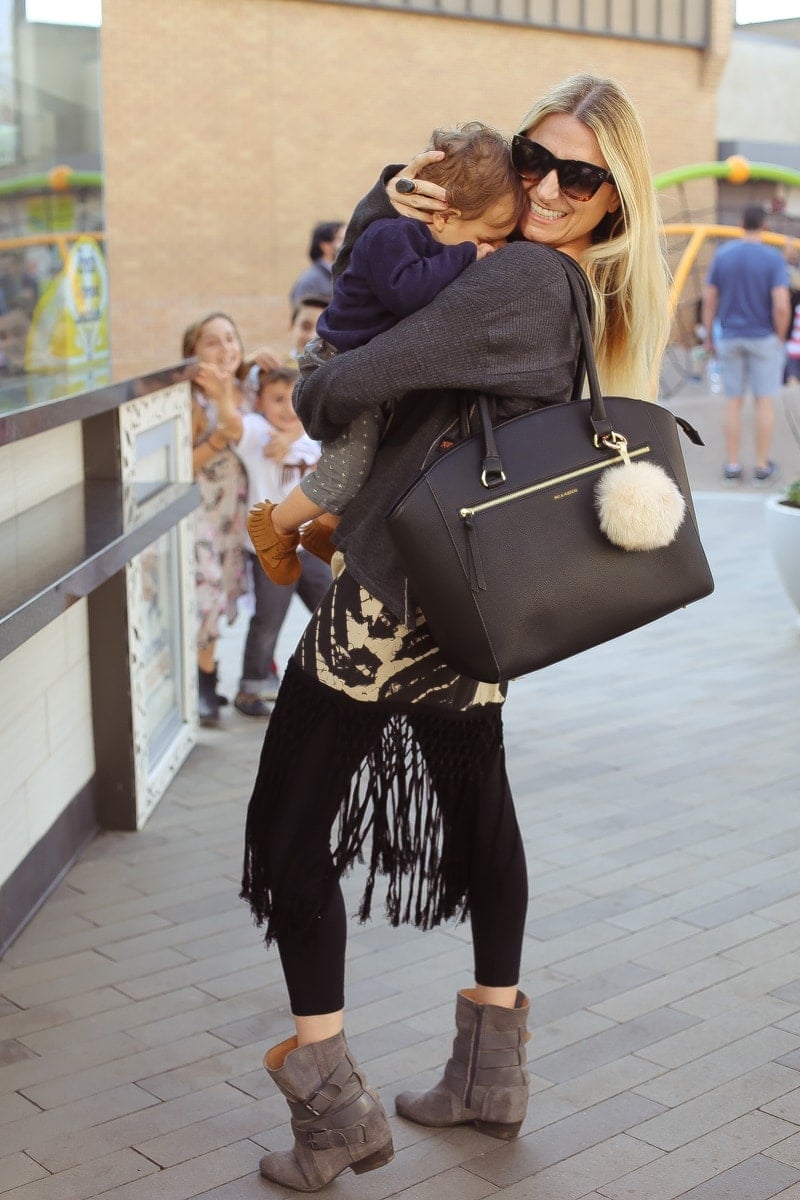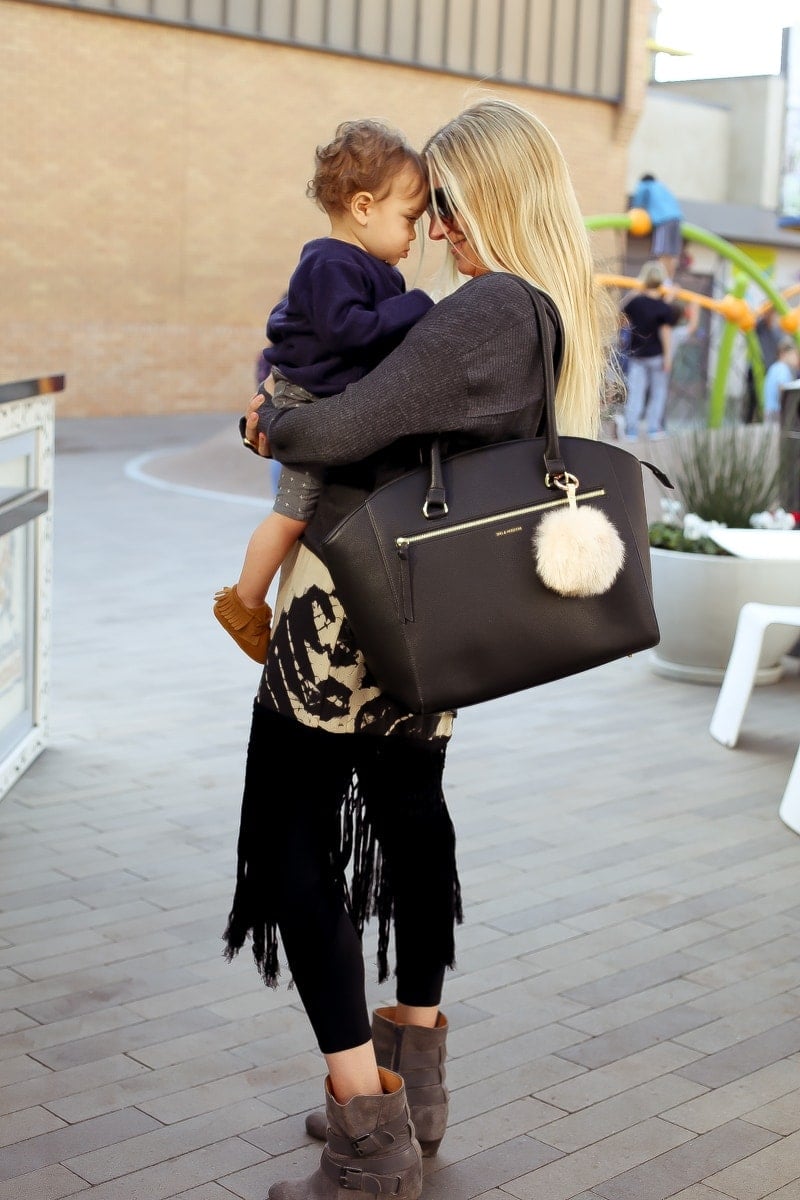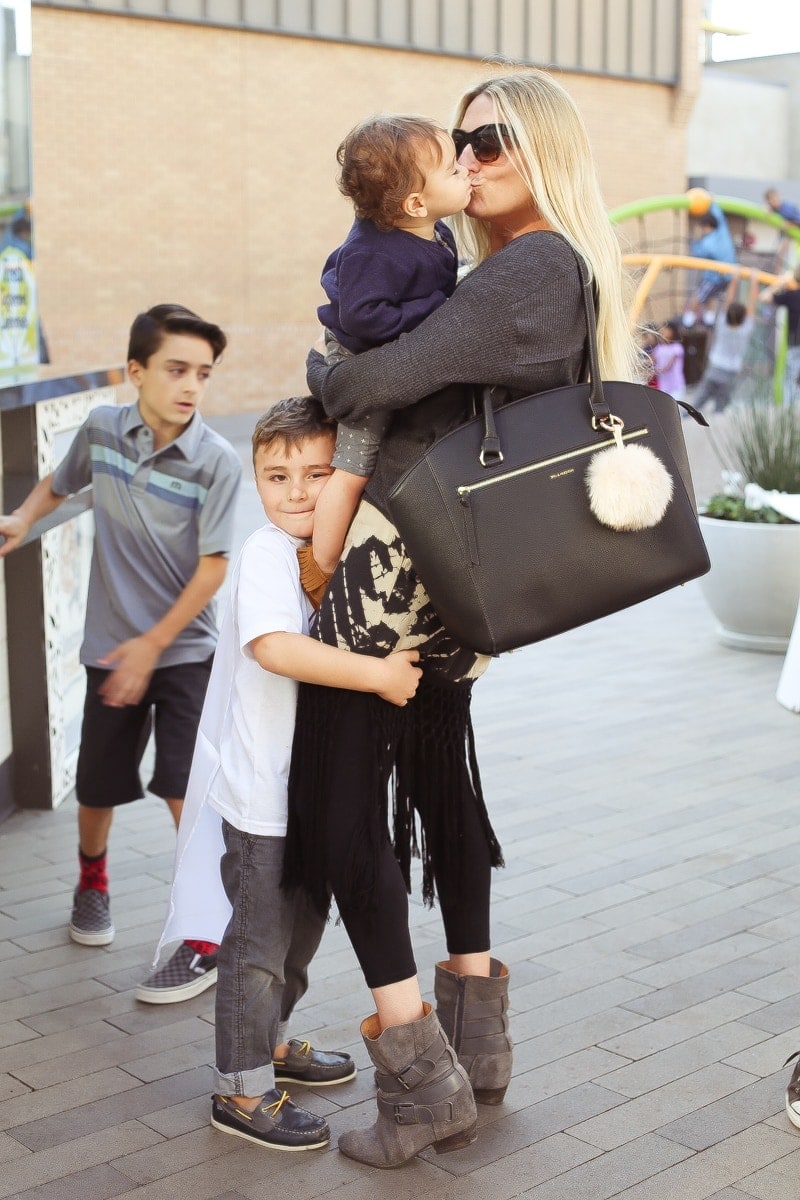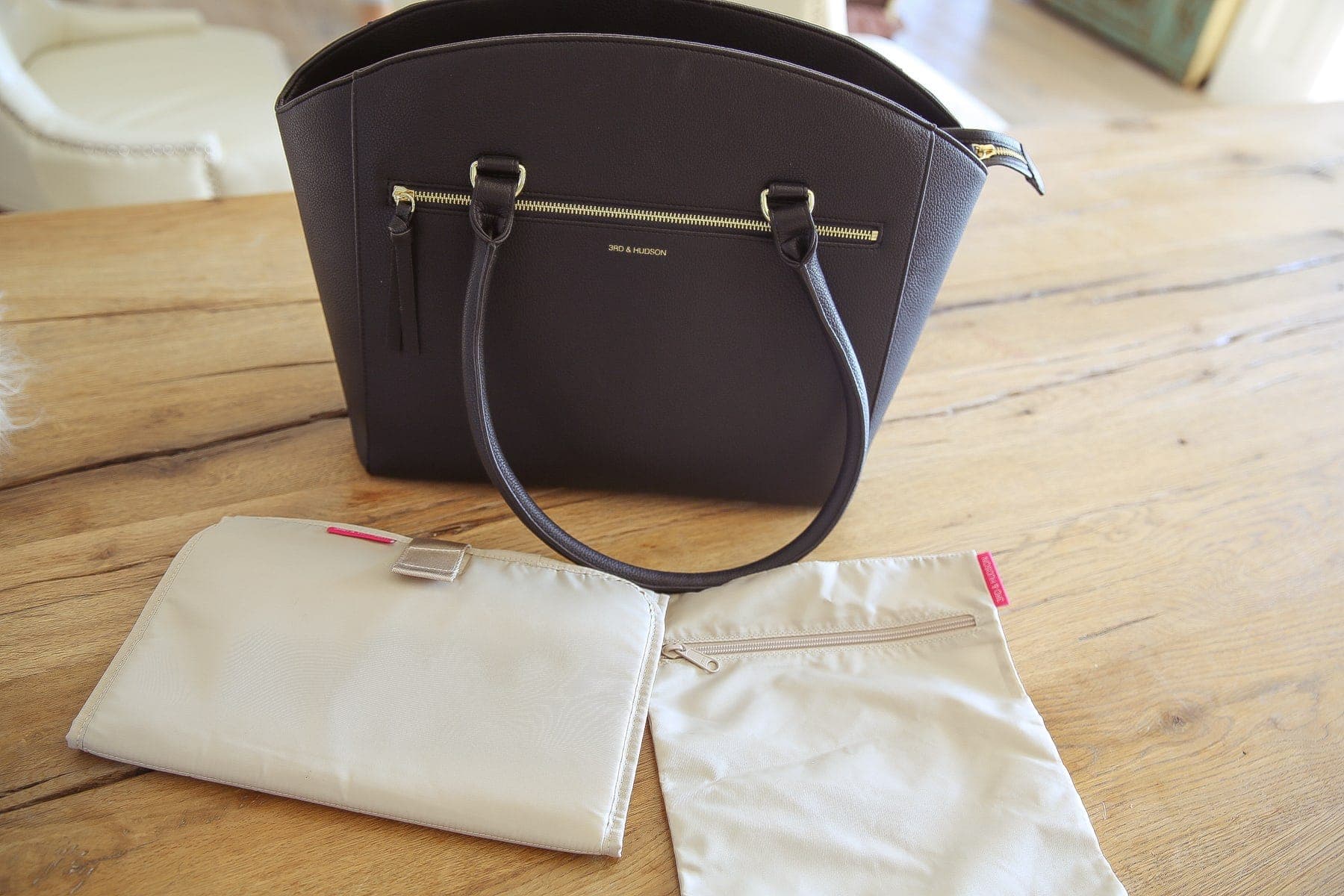 Mothering is quite the journey and I have learned through the years, you don't have to sacrifice on style to be an A+ parent. We may have a million things we are worrying about, putting our style more often on the back burner. But, I love how fashion CAN meet function with 3rd & Hudson's perfect diaper bag solution. I don't have to worry about looking like the bag lady, instead my bag is punctuating a more trending style with superior function.  So, no matter where your mothering journey takes you, you too can cruise in confidence.
What I Love about my job:
Discount Code:  3rd & Hudson would like to offer you 30 percent off your purchase now through December 31st.  Use the code CGGM30!
GIVEAWAY:
3rd & Hudson would like to give one lucky CGGM reader a Harmon bag of their choice, either in black or Khaki!  All you have to do is follow @3rdandhudson and @citygirlgonemom on Instagram.  Post a fun haute mama photo and use the hashtag #CGGMbaggiveaway and don't forget to tag two momma friends in the post!  Winner announced next week! Good Luck!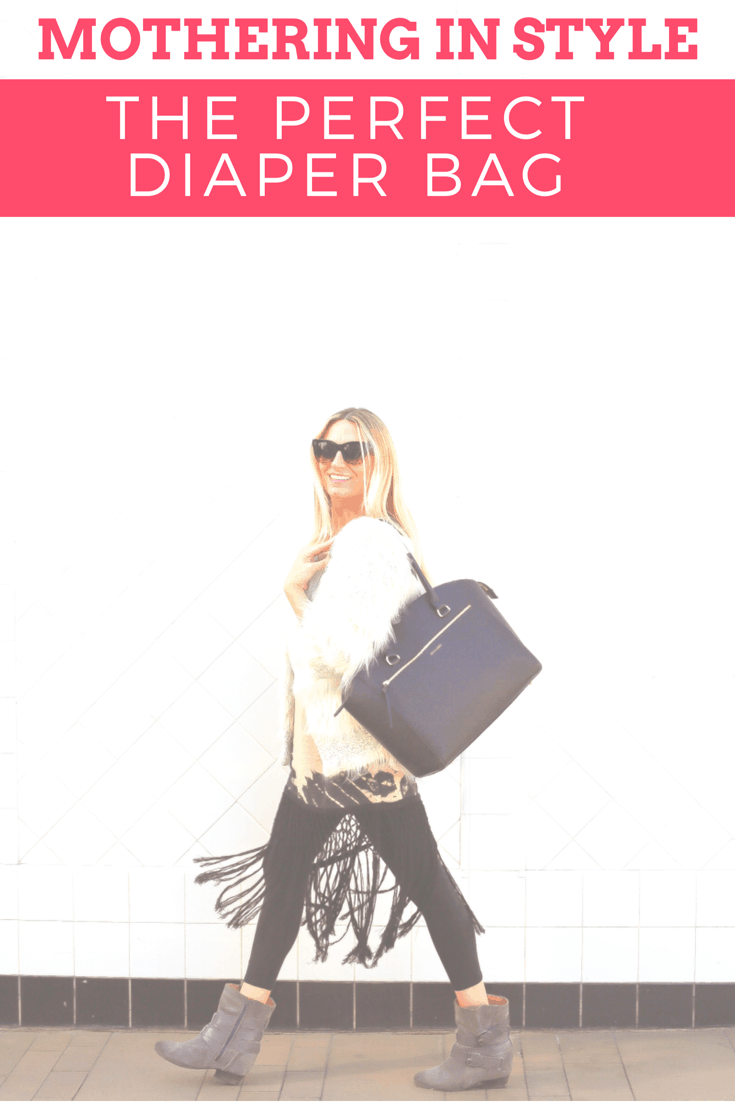 This Post is Sponsored!  As always, all opinions are my own.  Thank you For Sponsoring CityGirlGoneMom!  
Tips for Parenting In Style...
Never boring, always awesome. Keep up to date with the latest from City Girl Gone Mom.