It's my favorite time of year! I love spending the holidays with family, shopping for the perfect gift, and eating all those homemade treats. But one of my favorite things about the season is that I get to redecorate my home. I love decorating and turning my home into a magical Christmas wonderland. But I'm definitely not a professional decorator. That's why I turn to my friends at Arhaus. From creating seasonal tabletops to decorating with wintertime wonders, Arhaus is my one-stop shop for creating the perfect holiday home.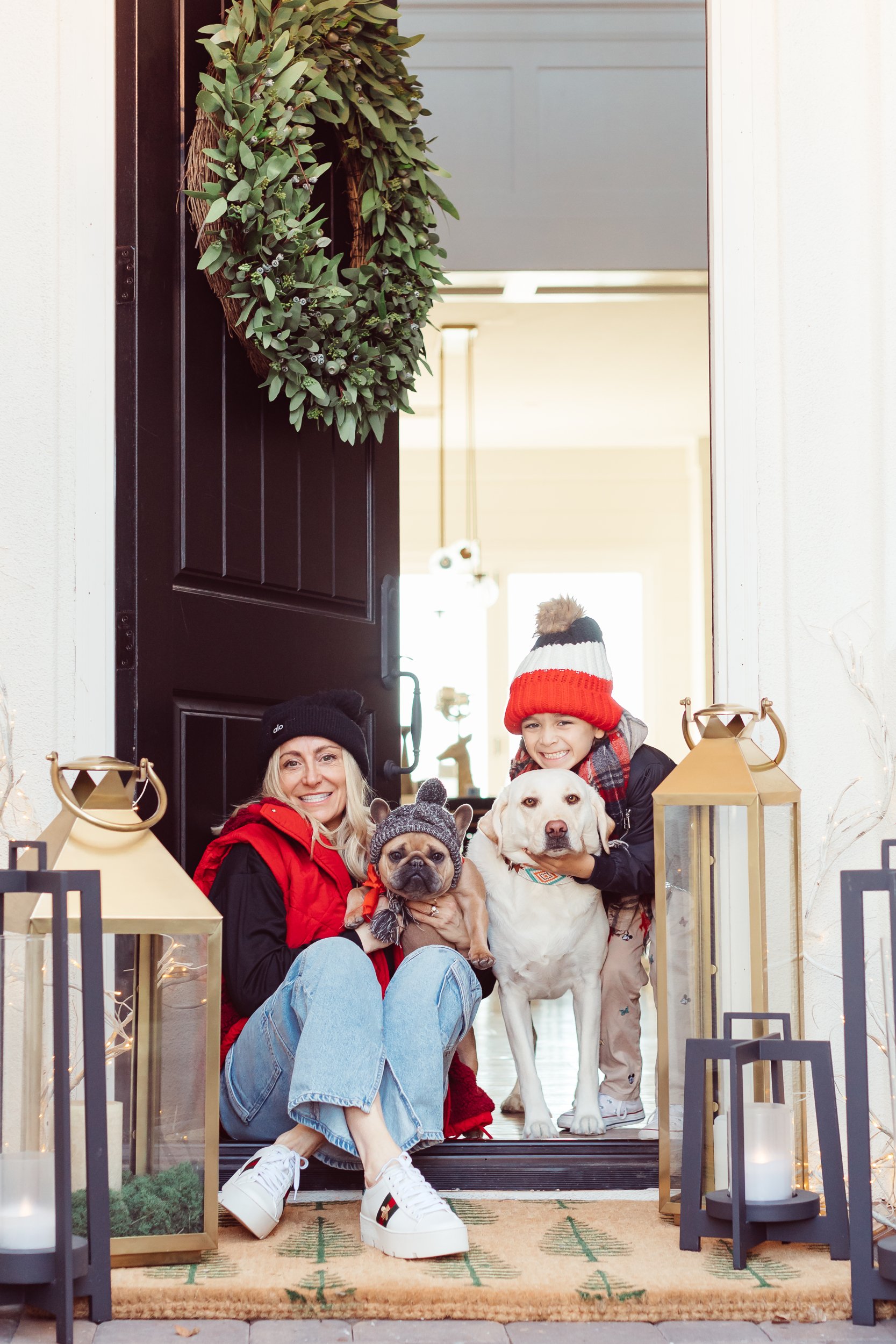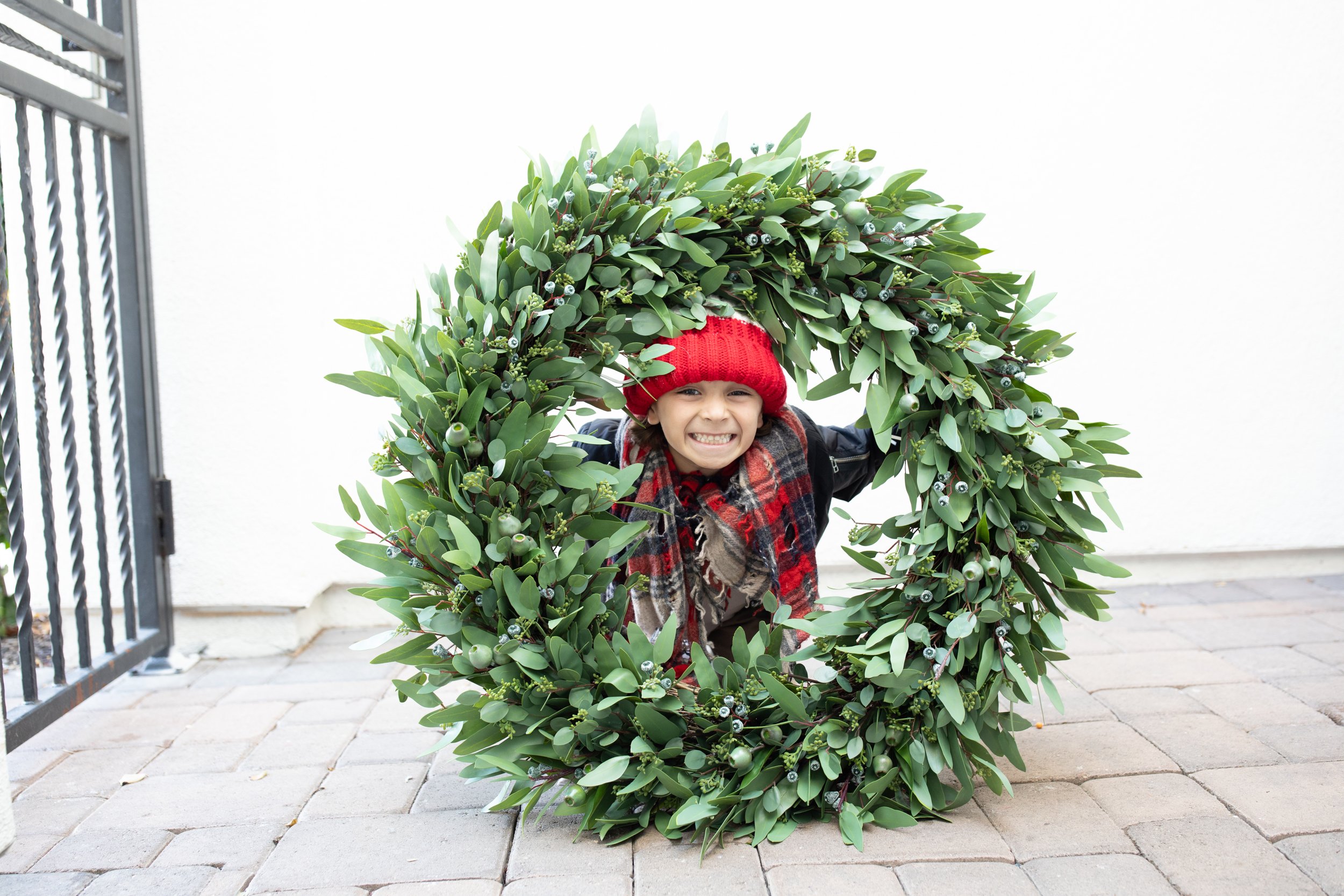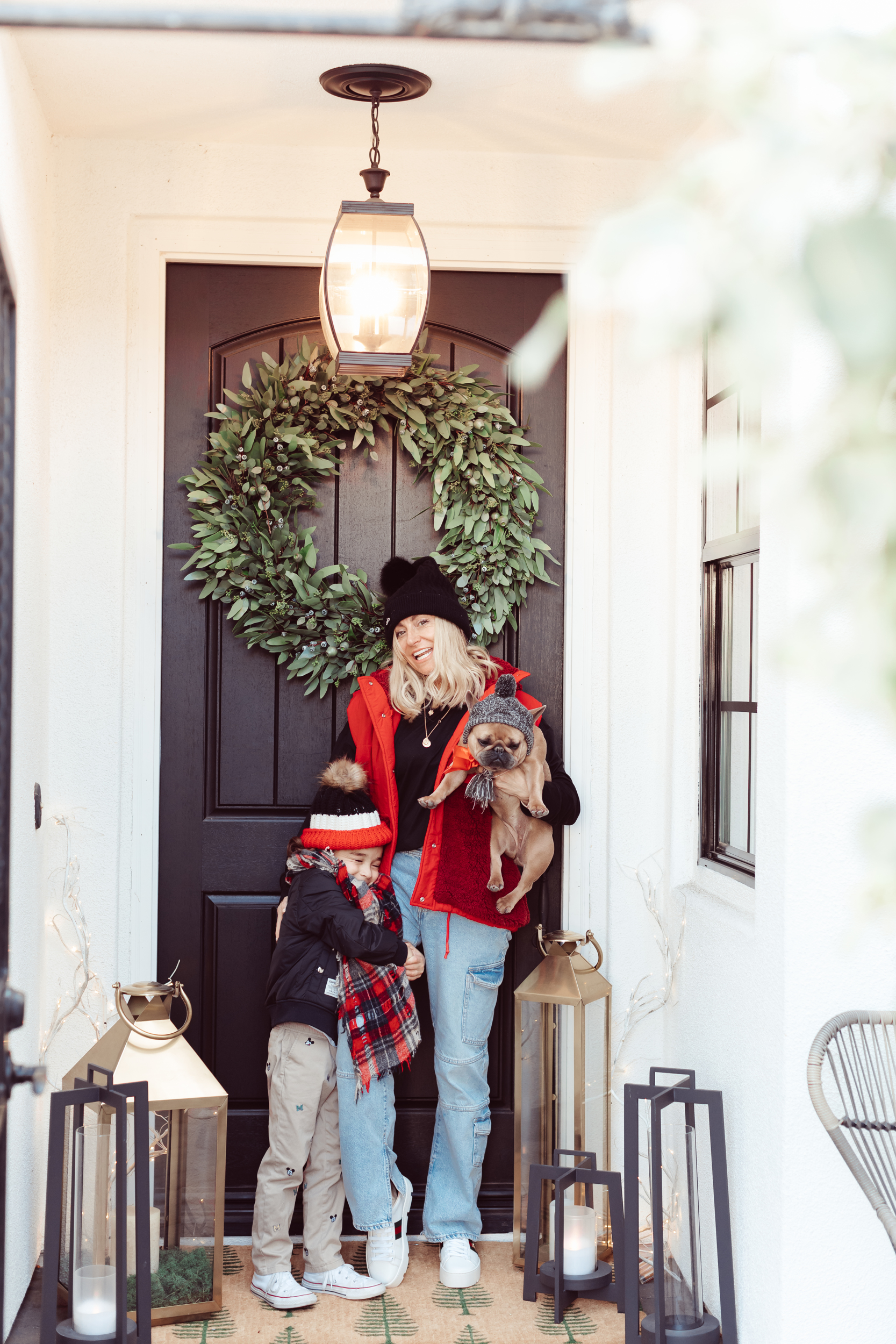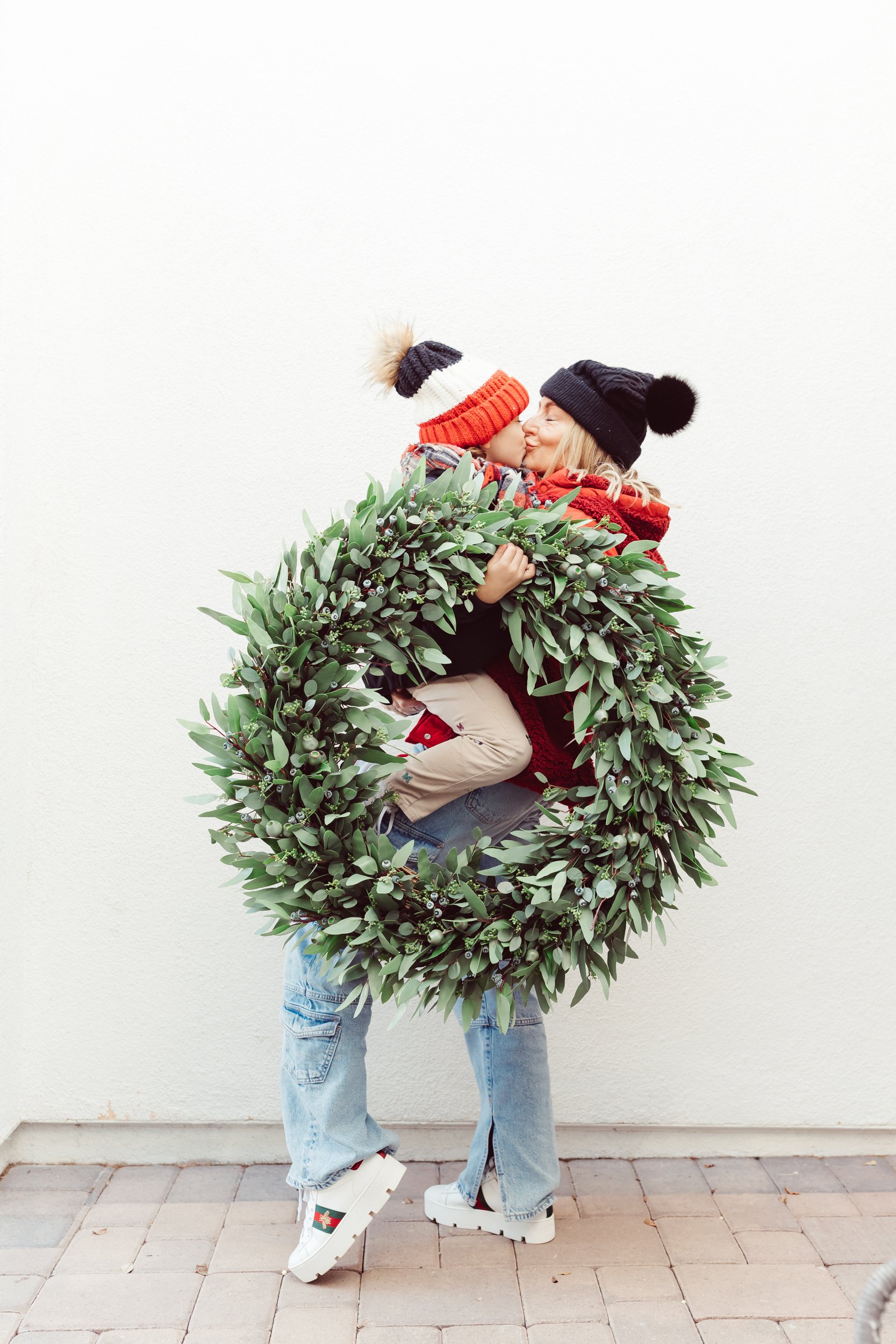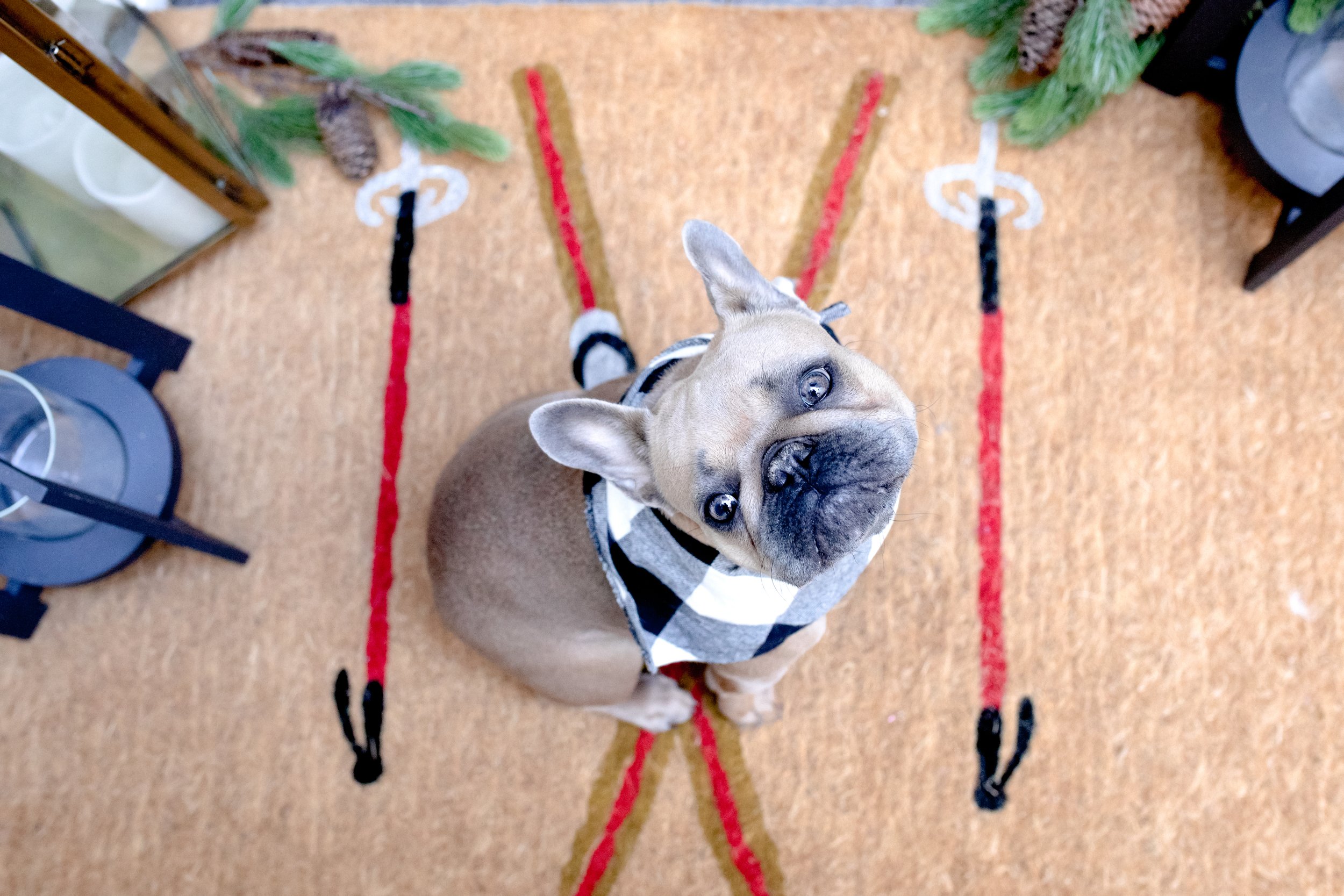 Decorating the Entryway
When having guests over, the first thing they noticed is my doorway. It's important that my entryway pops, so I always turn to Arhaus. They know what looks good in my home and how I can make a visual impact with just a few key pieces, like this adorable Skis Coir doormat! It's Darla's favorite and so cute for the whole season. (Especially since my family and I love to ski!) Plus it adds a little color and can grace my doorway all the way through the winter season.
For bright, festive greenery, Arhaus is a must. I always hang big beautiful wreaths in my doorway, and this year I grabbed this faux eucalyptus wreath for the front. Brody helped me hang it up on our door, and then we added a few lanterns for depth and dimension. We added tall golden lanterns for a little sparkle and some shorter dark metal that give the whole look a little more drama. It's so pretty, and I can't wait for guests to see it!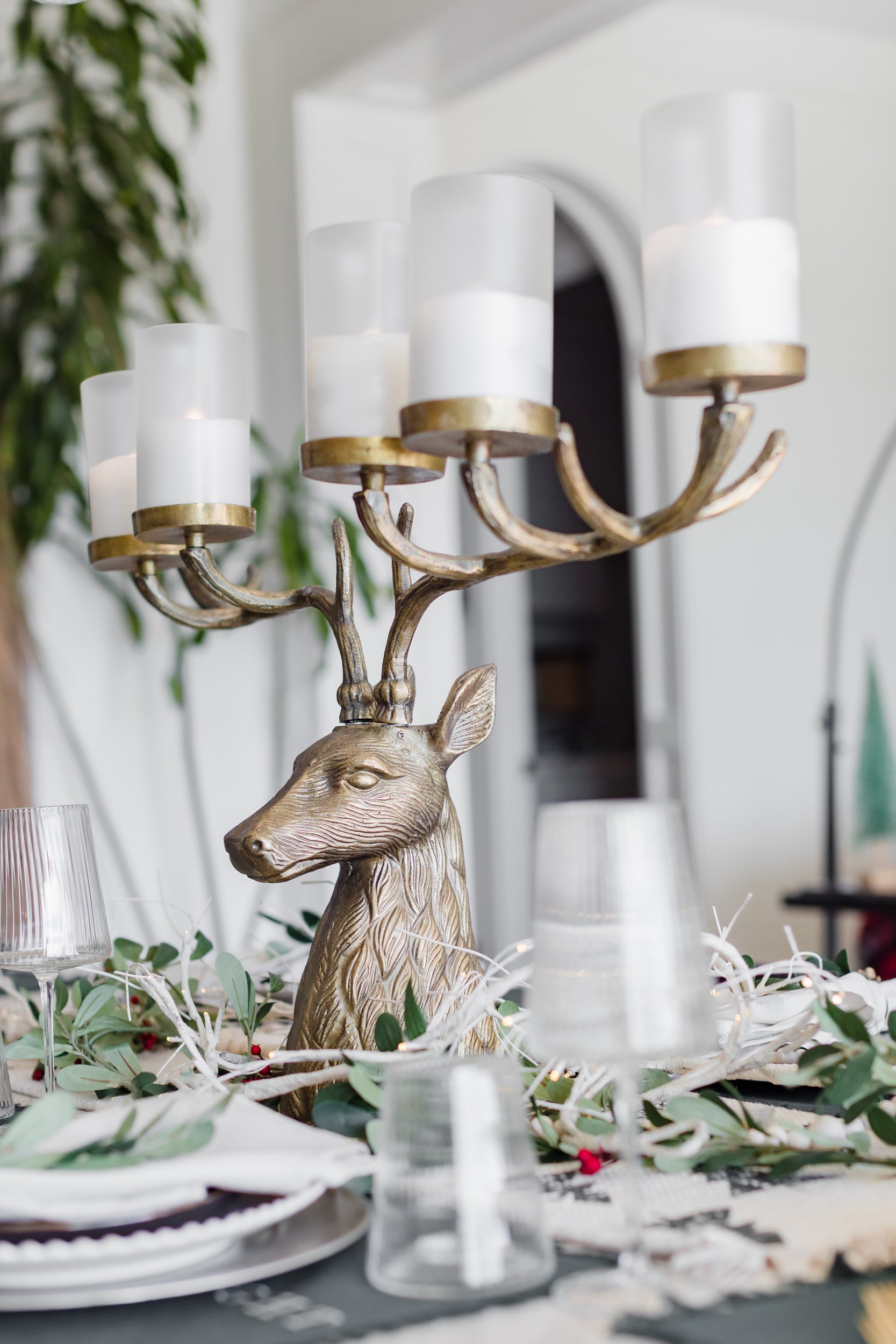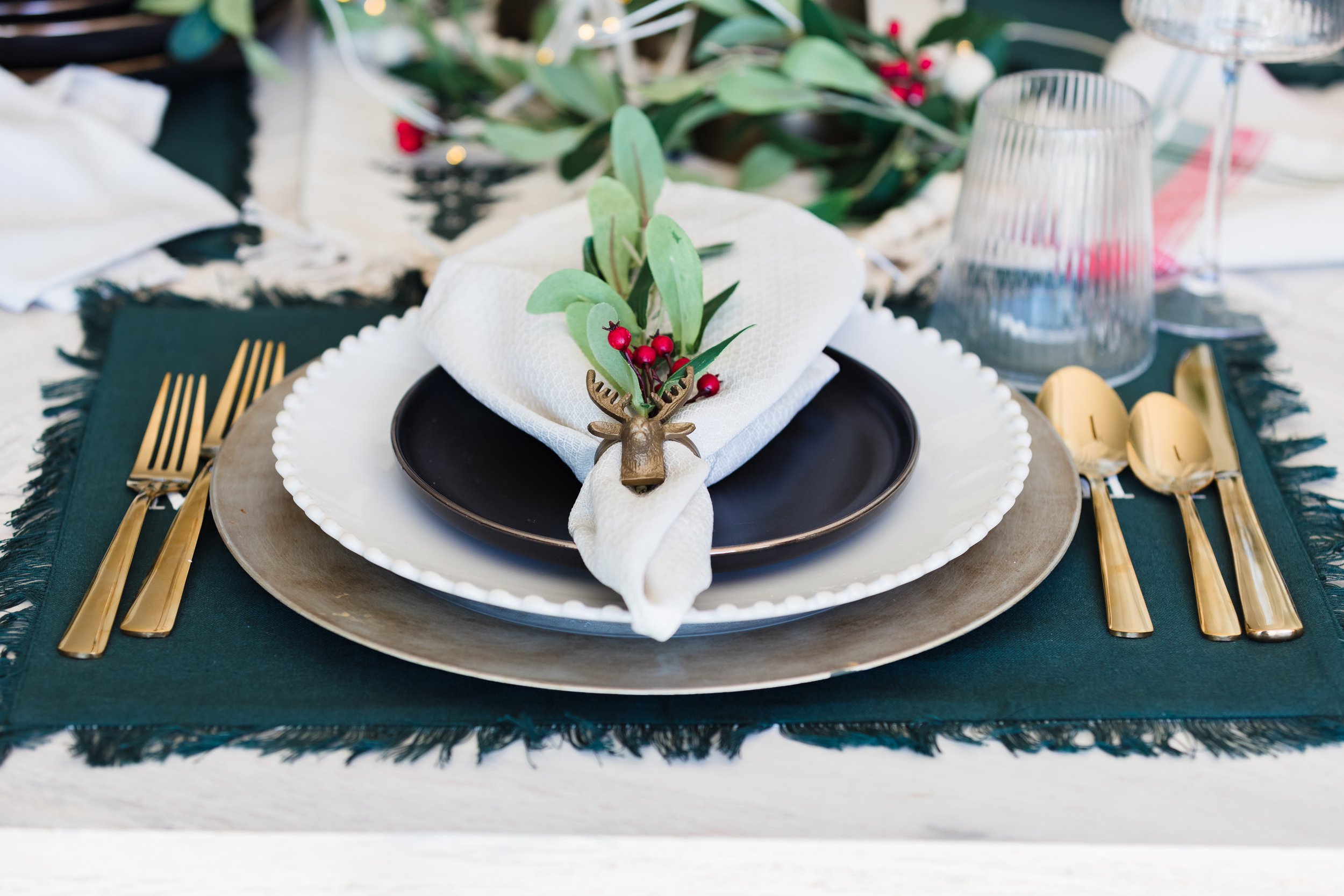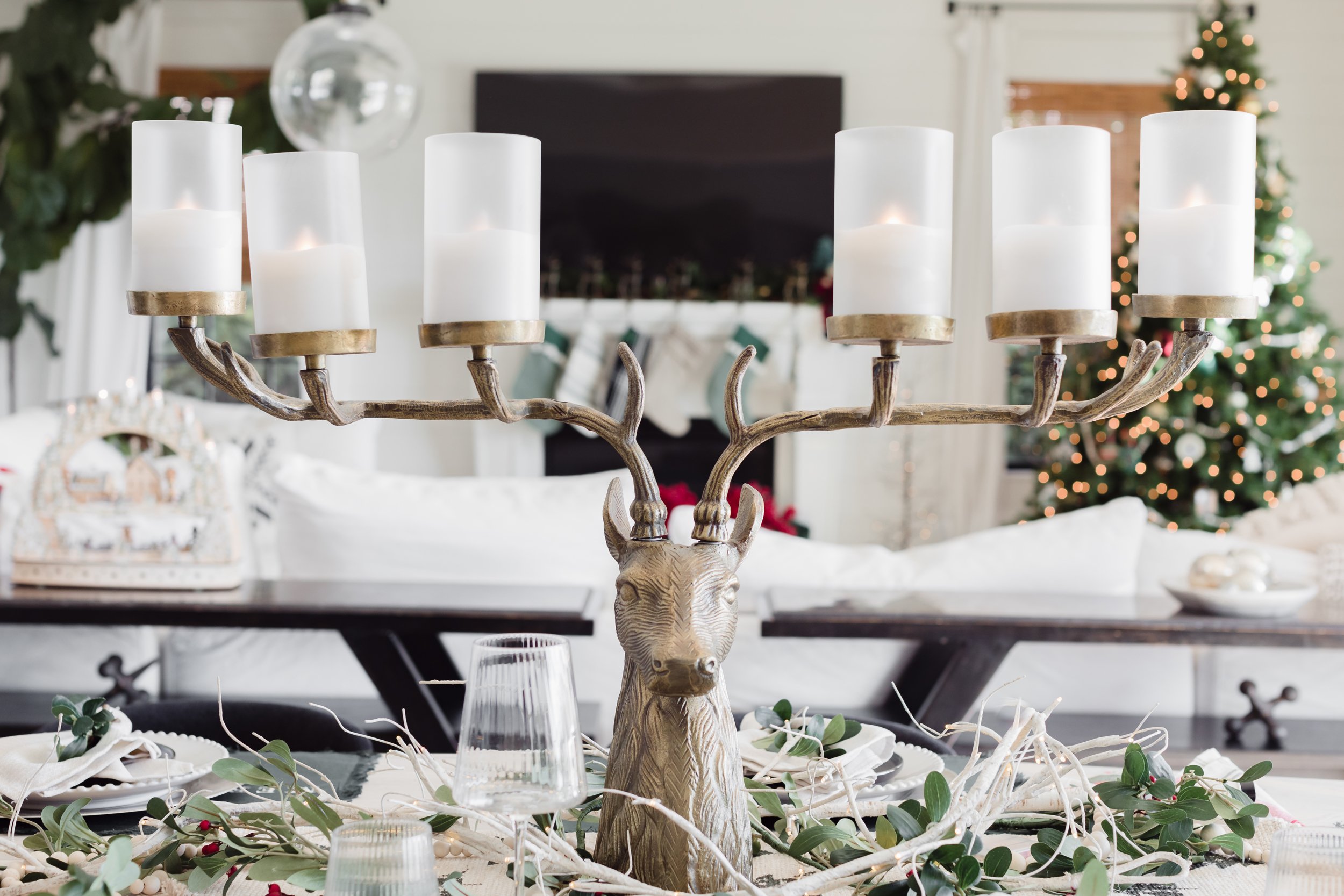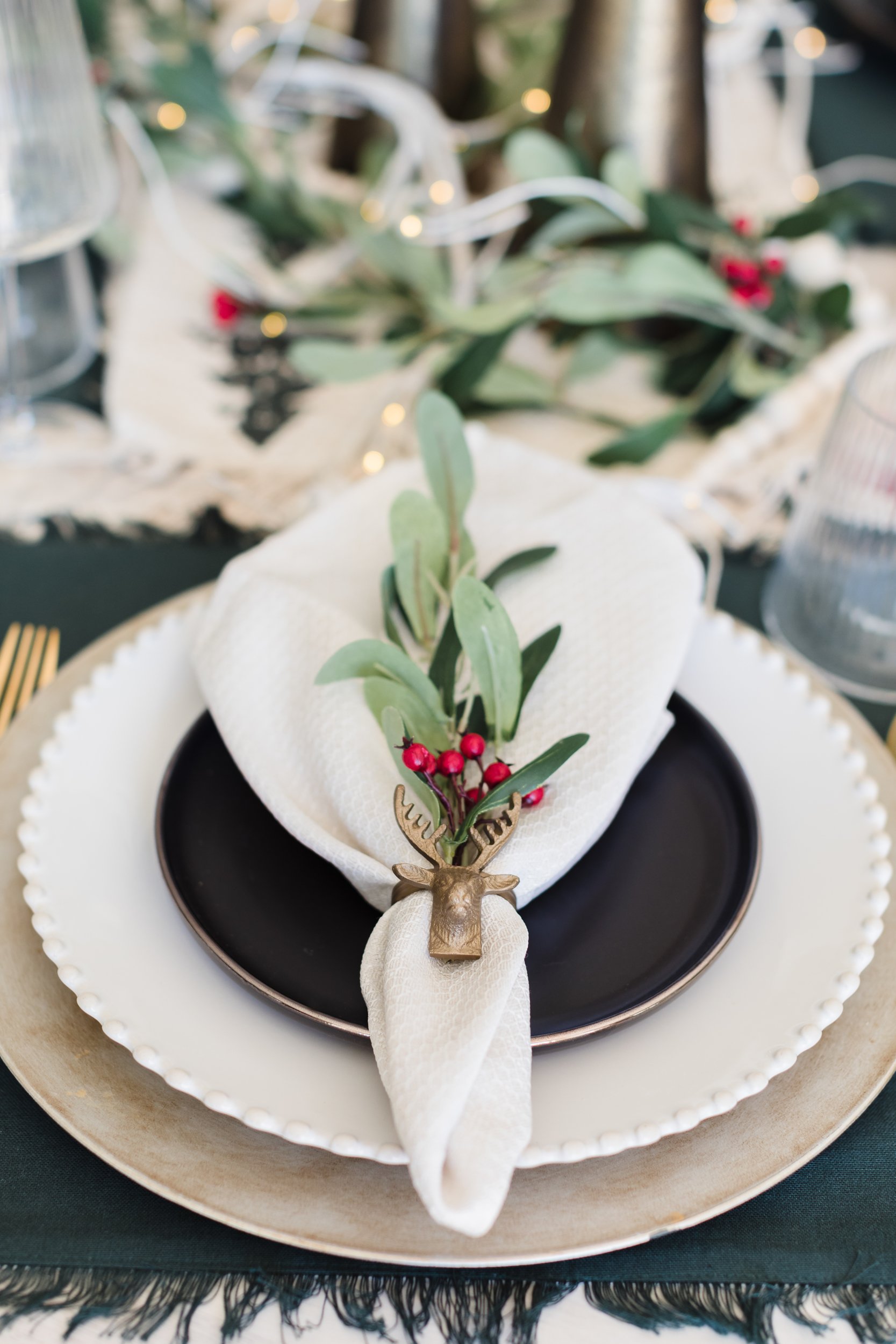 Setting the Table
One thing that I love to do every season (pandemic years excluded) is have friends and family over for dinner. Whether it's my annual Christmas party, a quick weekend dinner, or a full Christmas dinner, people are always eating at my house. So my table needs to look amazing. We brought the outdoors inside with staghead napkin rings that work perfectly with my farmhouse table. Threading in some holly berries gives it a natural feel.
To light the table, this oversized staghead candelabra is perfect. (Here's a similar woodsy one.) It matches thematically with the napkin holders and makes my table feel like a forest-filled winter wonderland. Candlelight always gives a beautiful glow to the table and invites friends and family to gather over amazing decor and great food!

Have you listened to my podcast? Check out The Mom Confidential!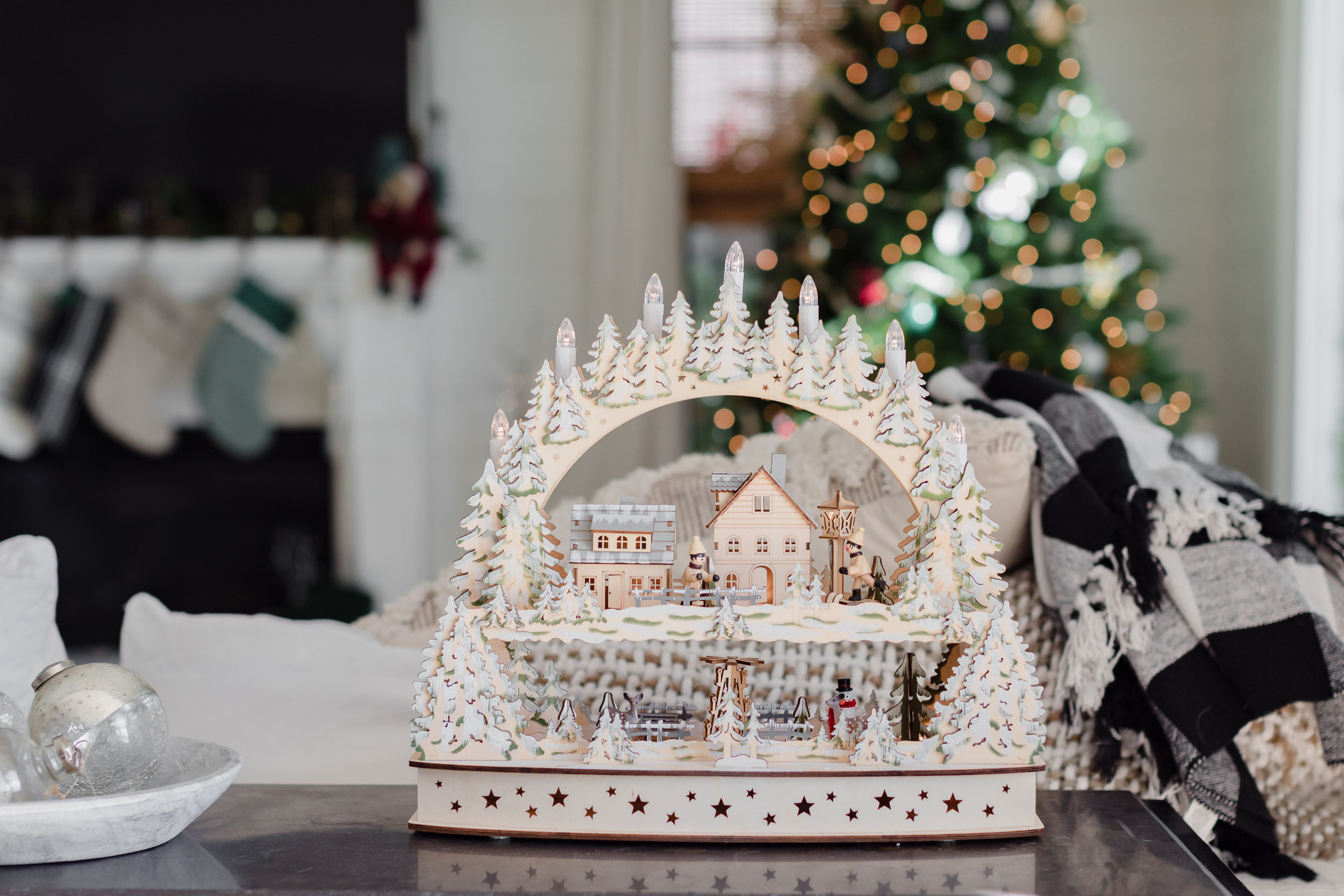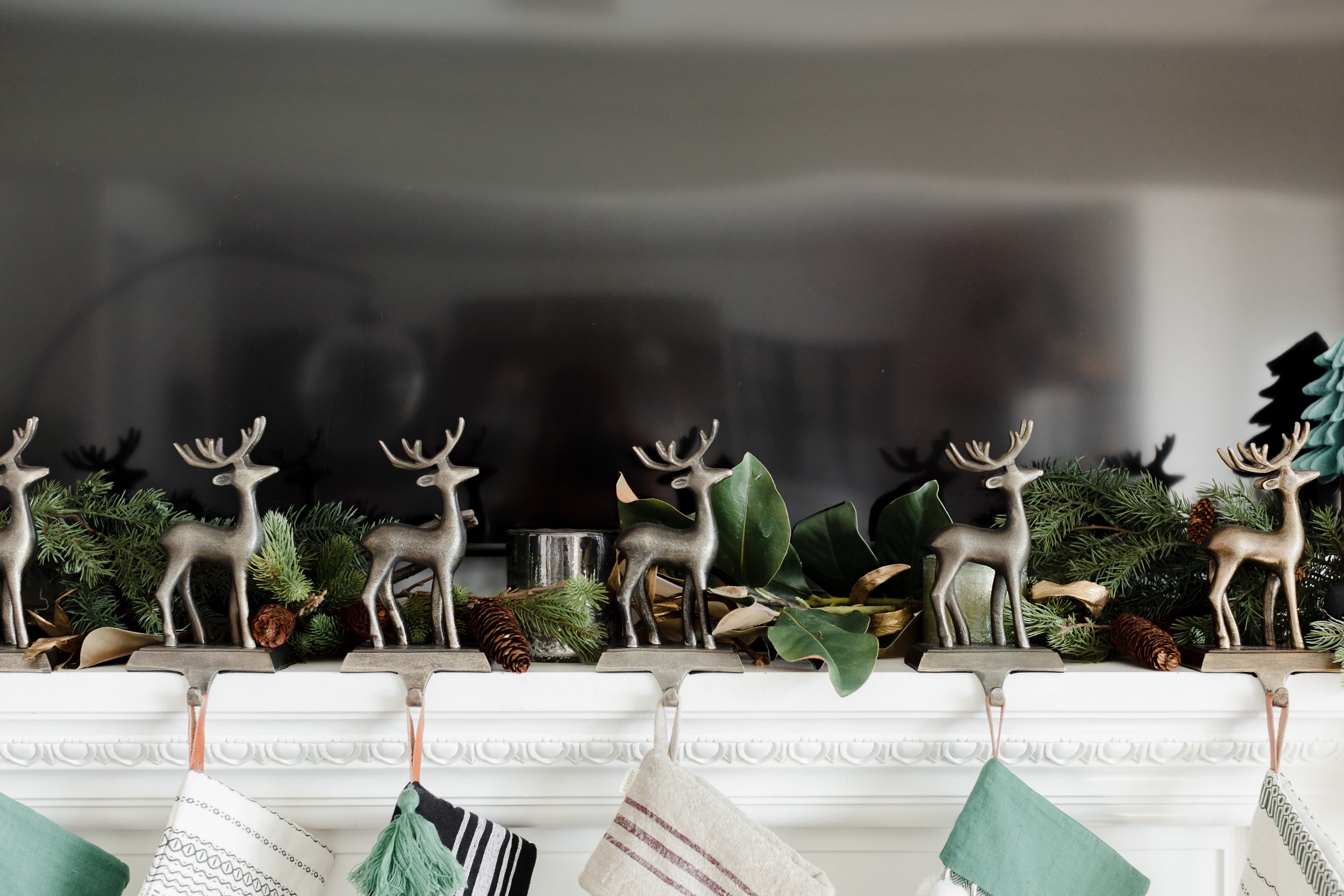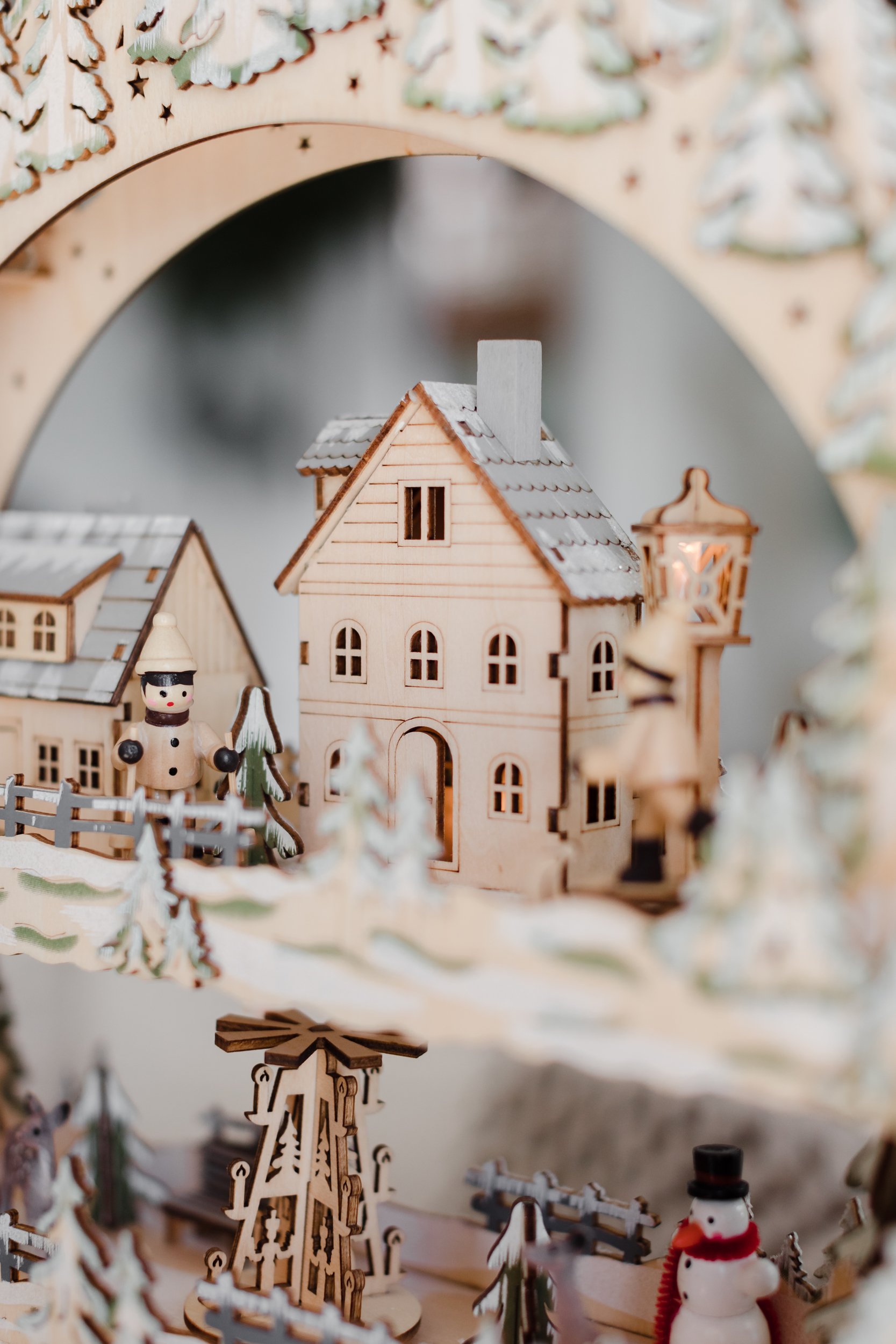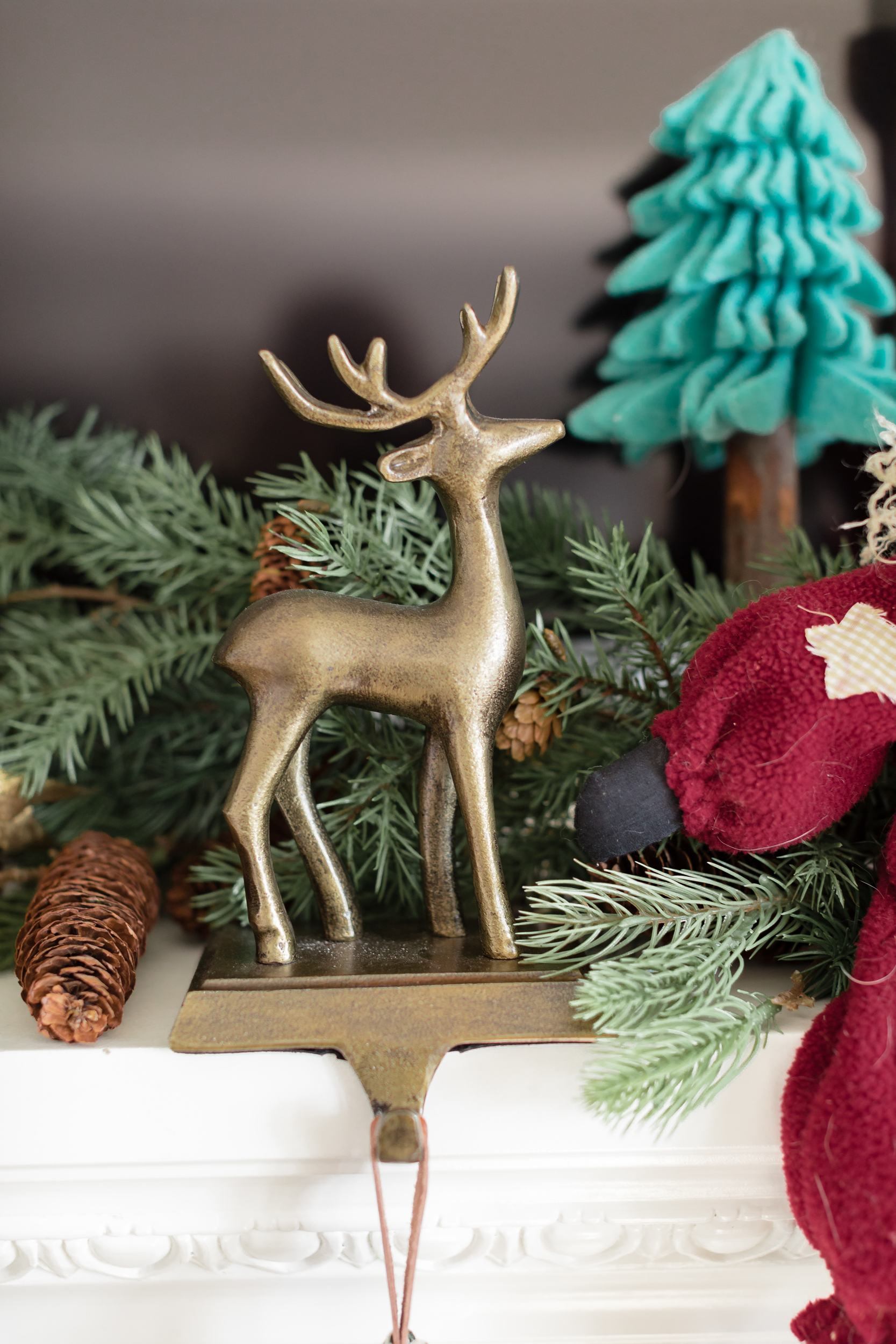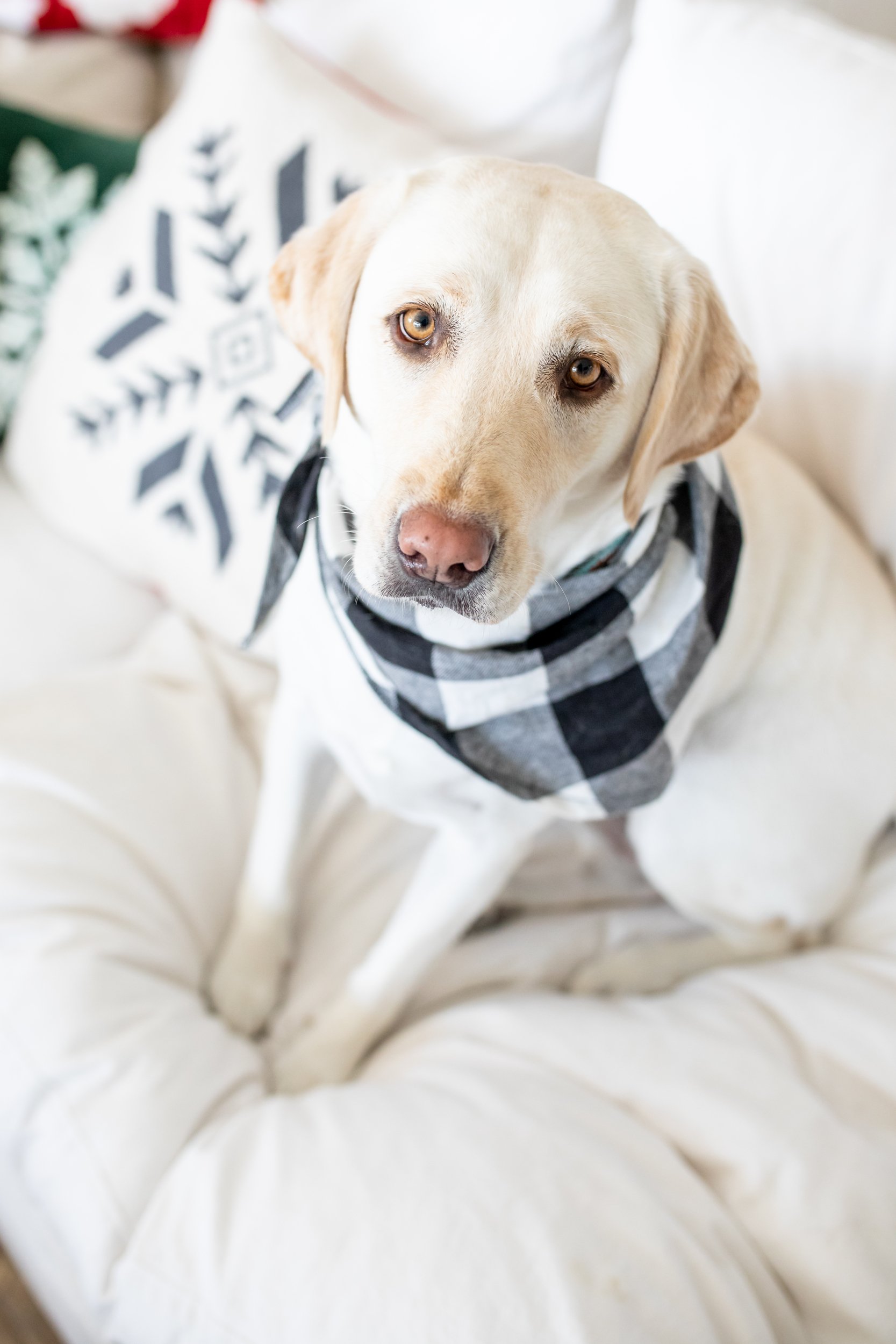 Elevating the Living Room
Arhaus has beautiful pieces that lend themselves perfectly to my decor. I love the idea of bringing nature indoors with natural woods, greenery, and metals. And these pieces are so on point. For a little spark of that Christmas magic, I added an advent calendar to my living room and covered my couch in adorable holiday throw pillows covered in snowflakes. (You can never have too many pillows.)
Our stockings were hung on matching brass reindeer, and a large statuesque staghead pulled the decor from my dining room into my loving room. With the addition of the Two Tier Alpine Village, which includes a woodsy winterland diorama, my holiday home felt rustic and ready for the magical Christmas season ahead!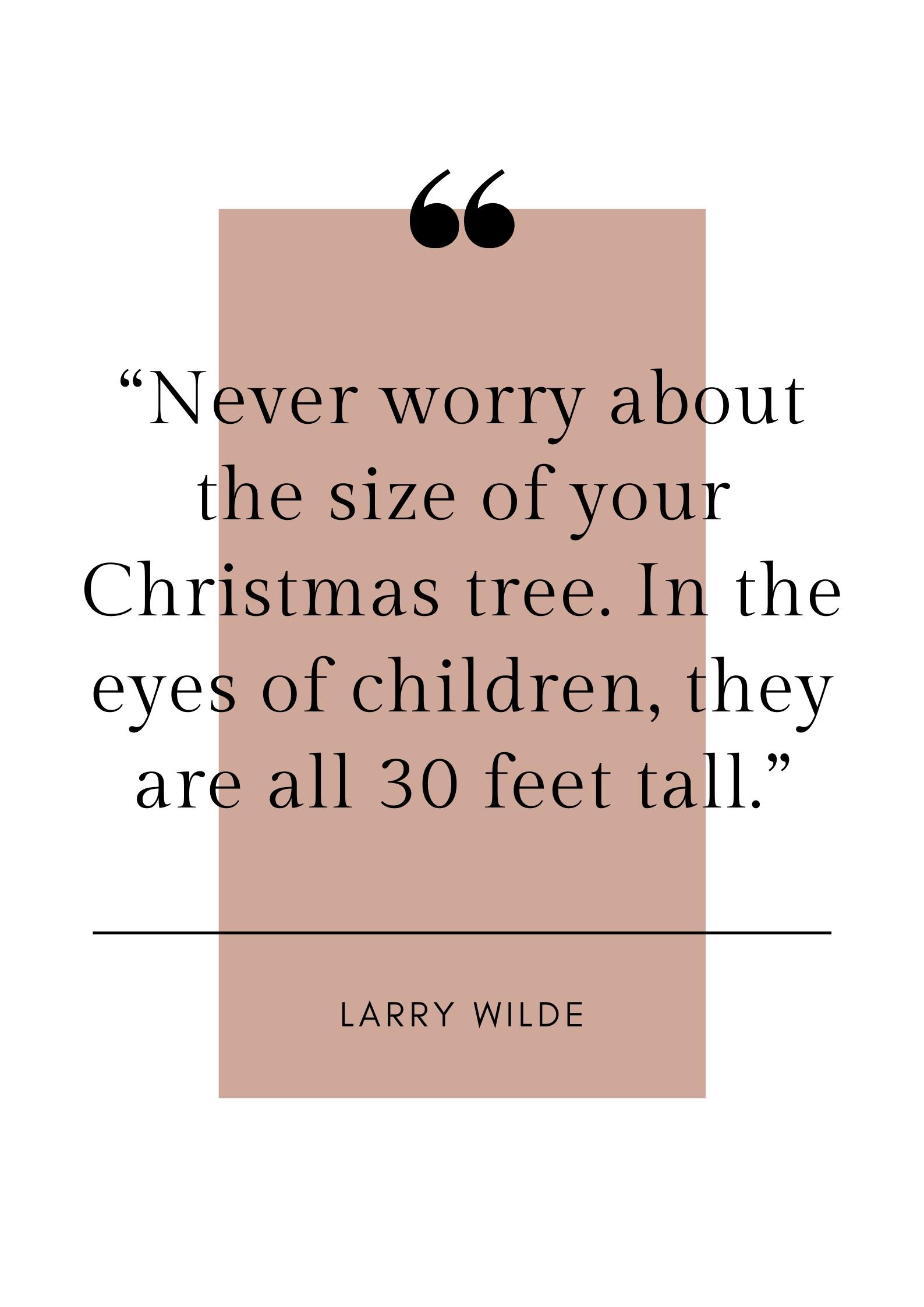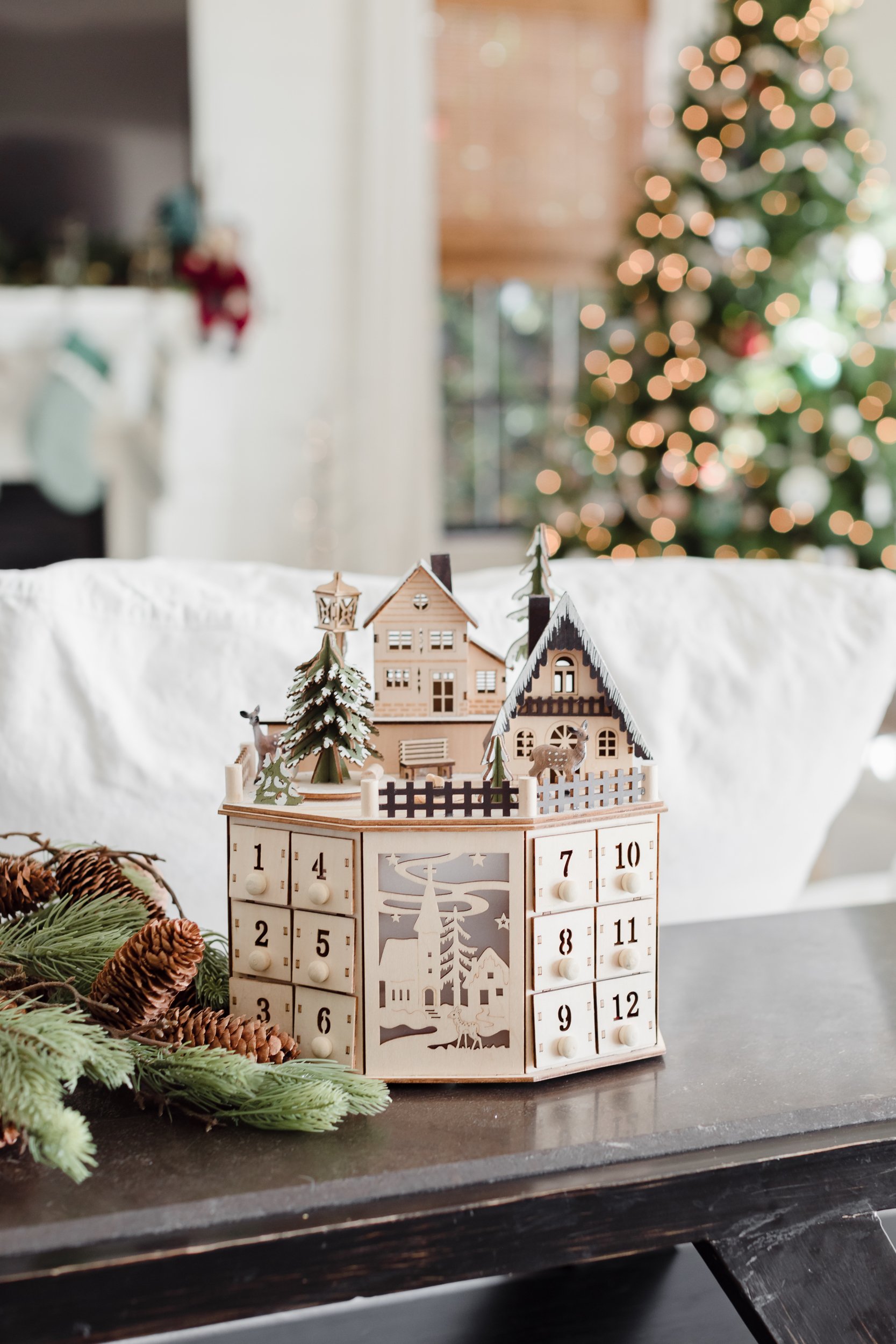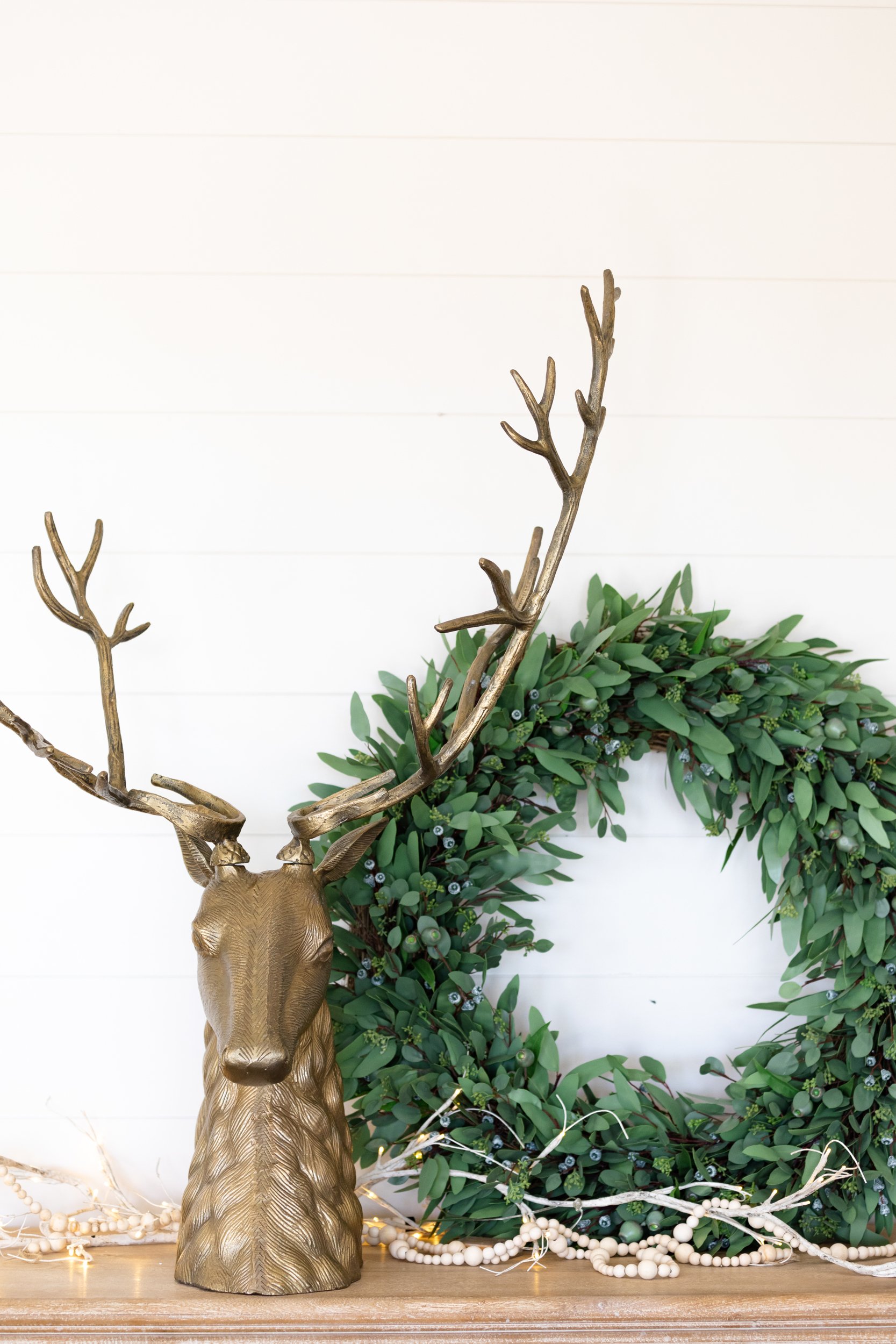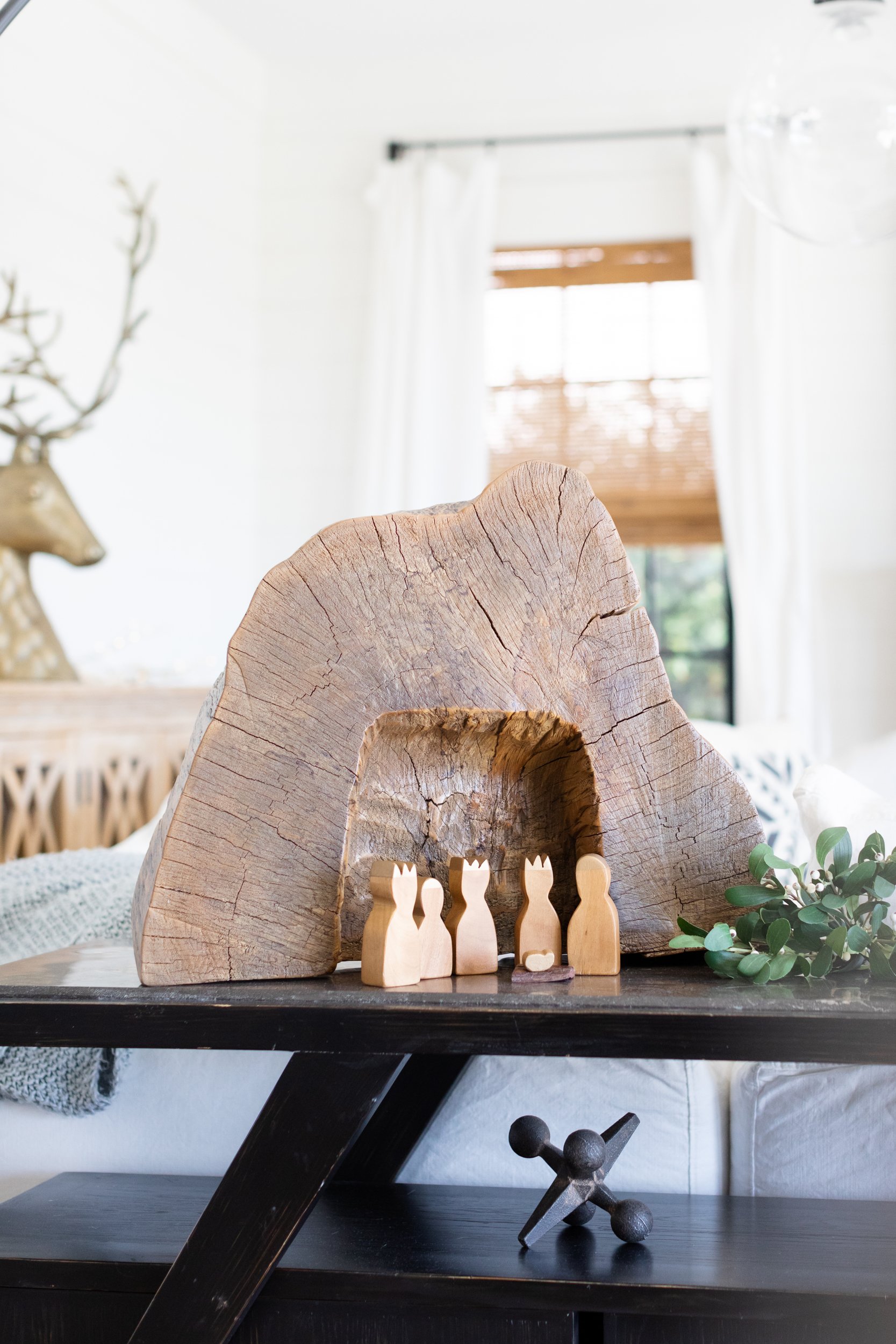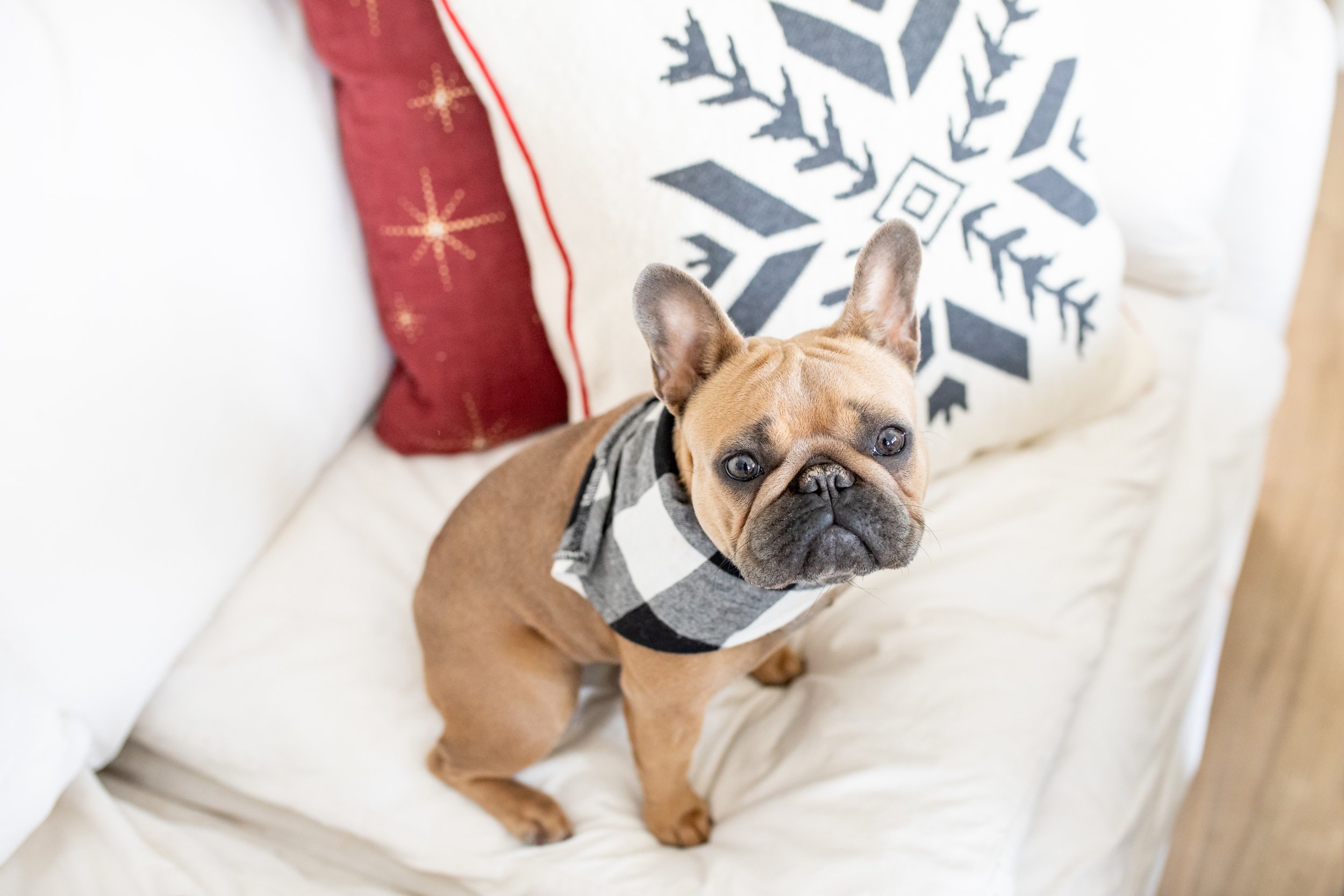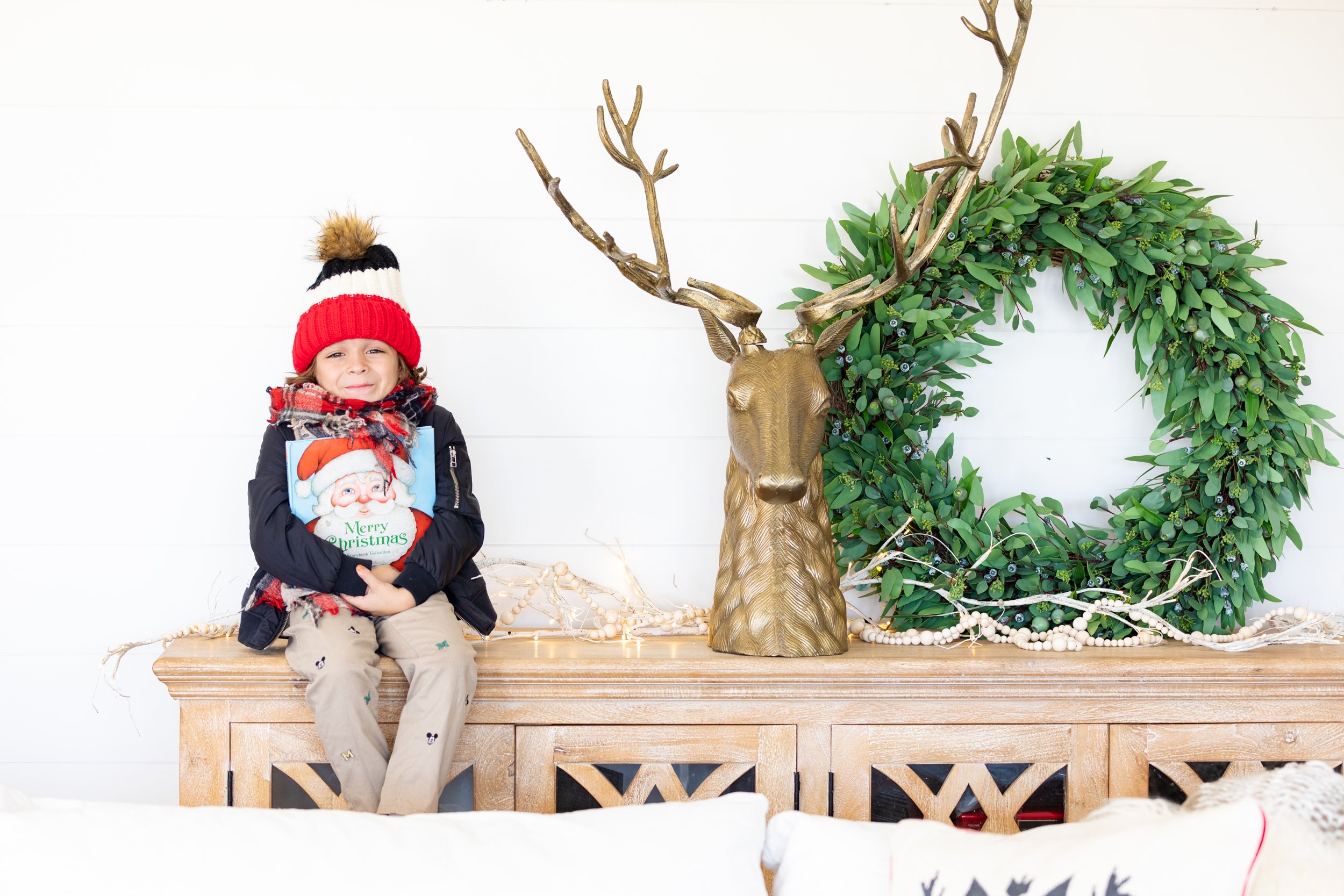 Tips for Parenting In Style...
Never boring, always awesome. Keep up to date with the latest from City Girl Gone Mom.