There is something magical about spending the holidays in New York City. Between building once-in-a-lifetime memories with your loved ones and experiencing all this amazing city has to offer, it's absolutely a must at Christmas time. This year, my family and I spent Thanksgiving in the city, visiting family and friends and making the most of our time together. If you'll be heading to NYC for Christmas and need some suggestions to make your trip magical, here are my 14 insider tips on all the best things to do in New York for the holidays.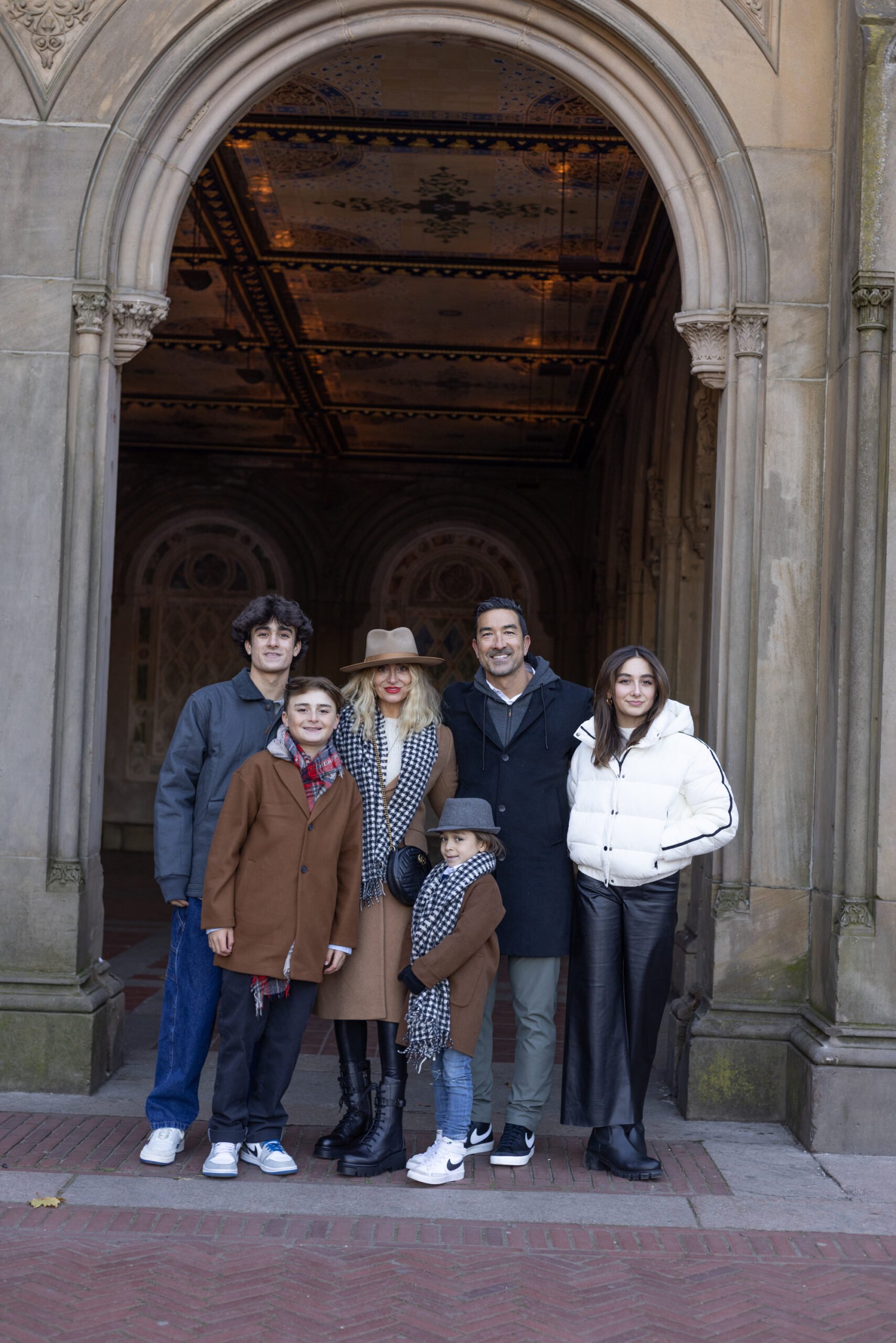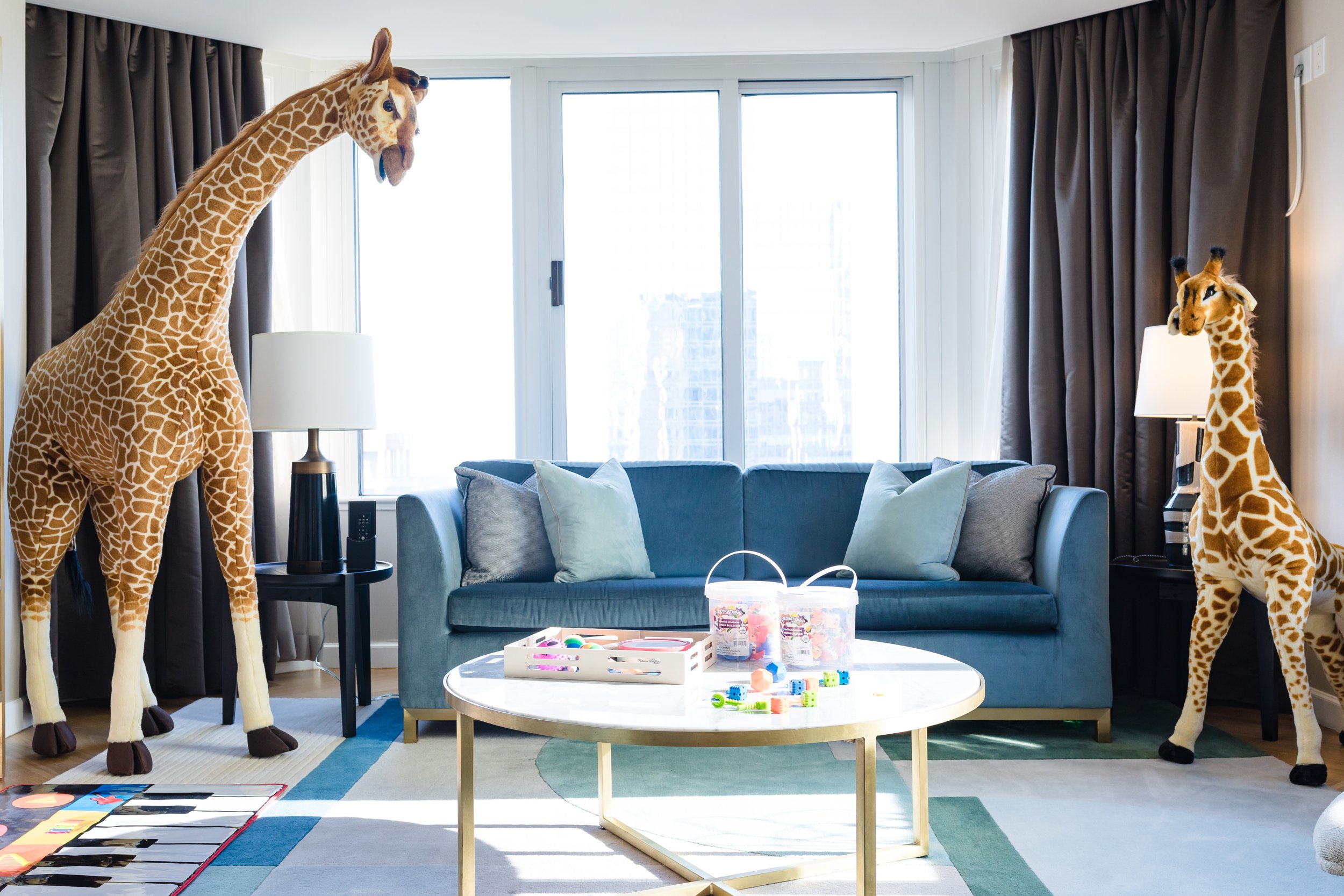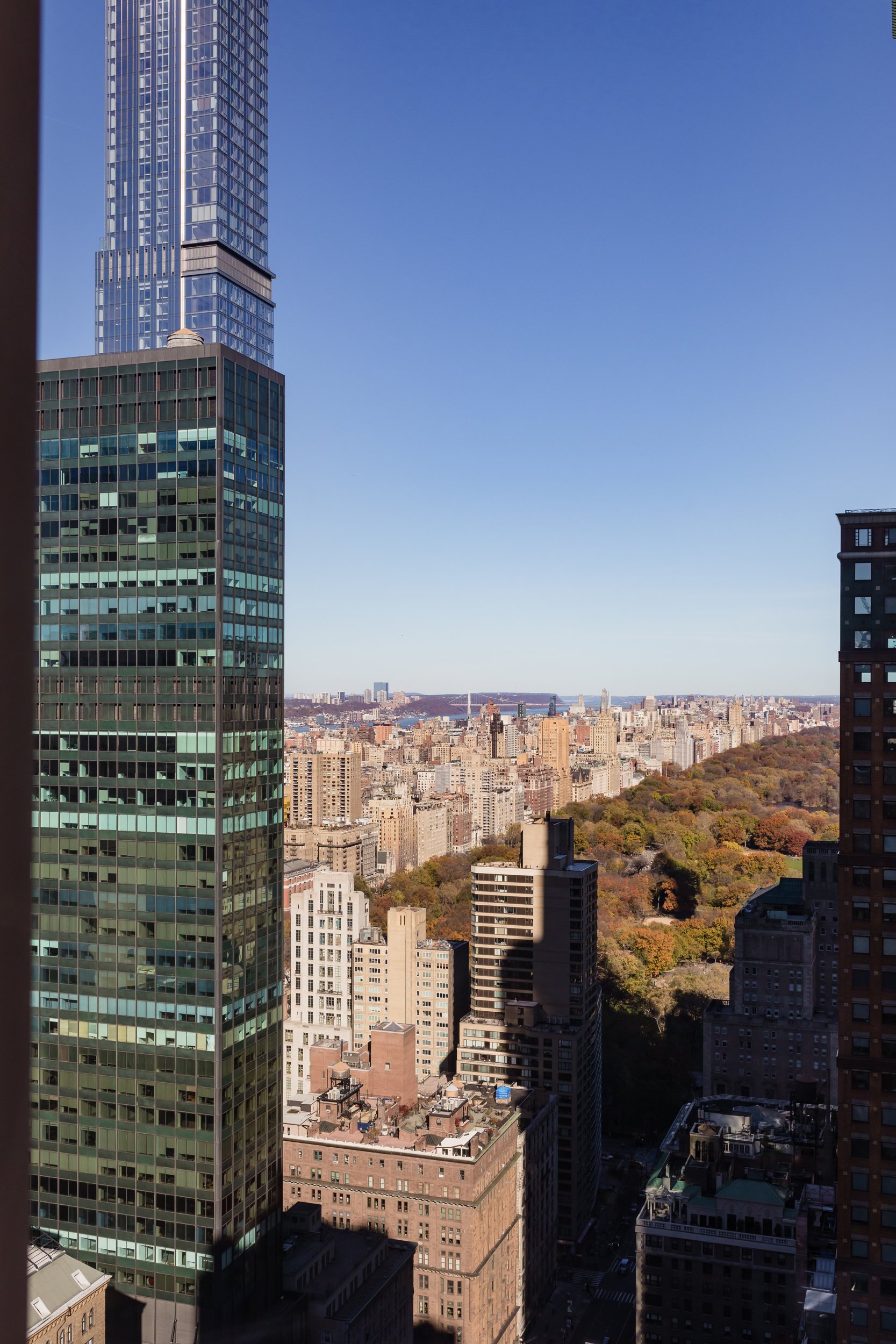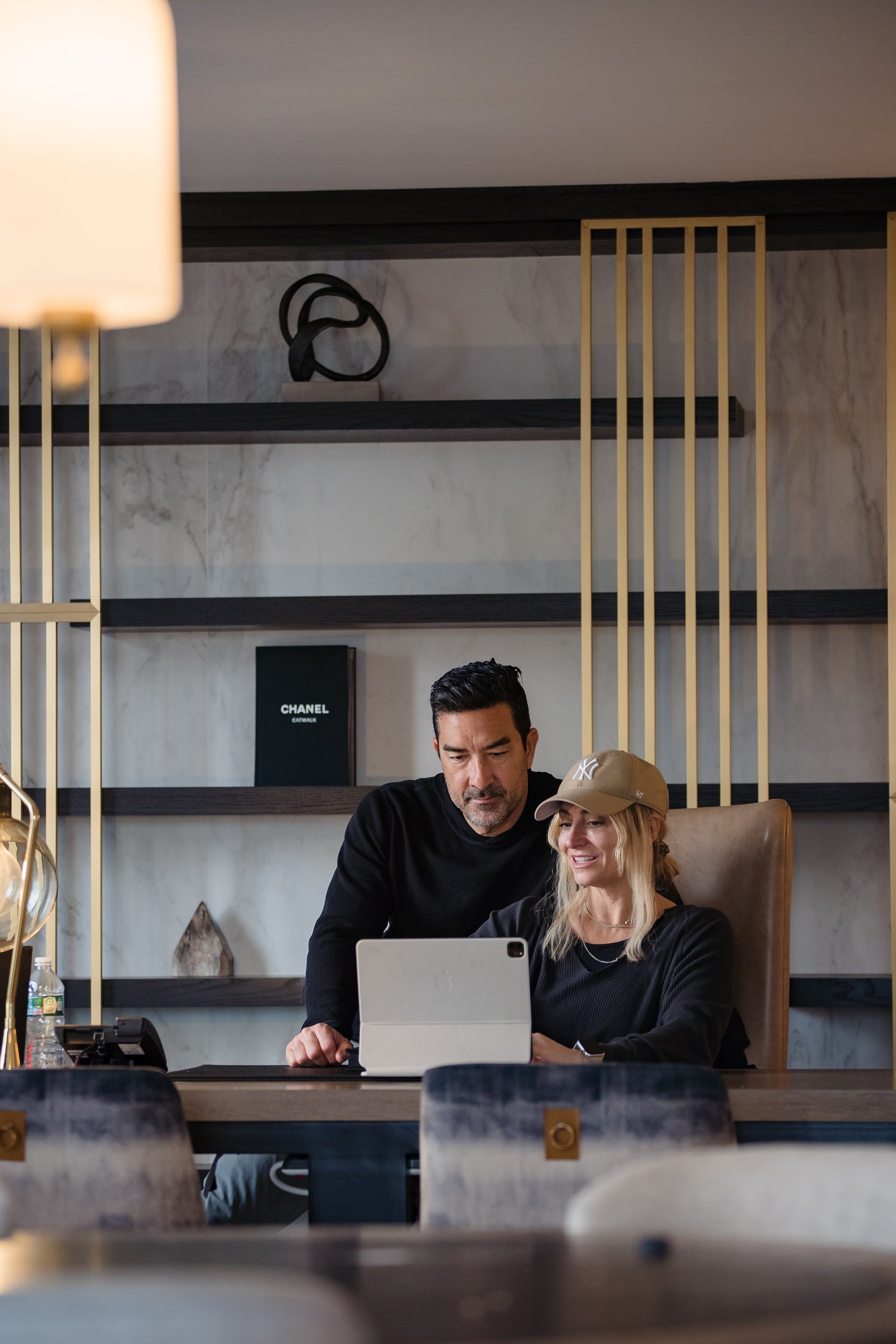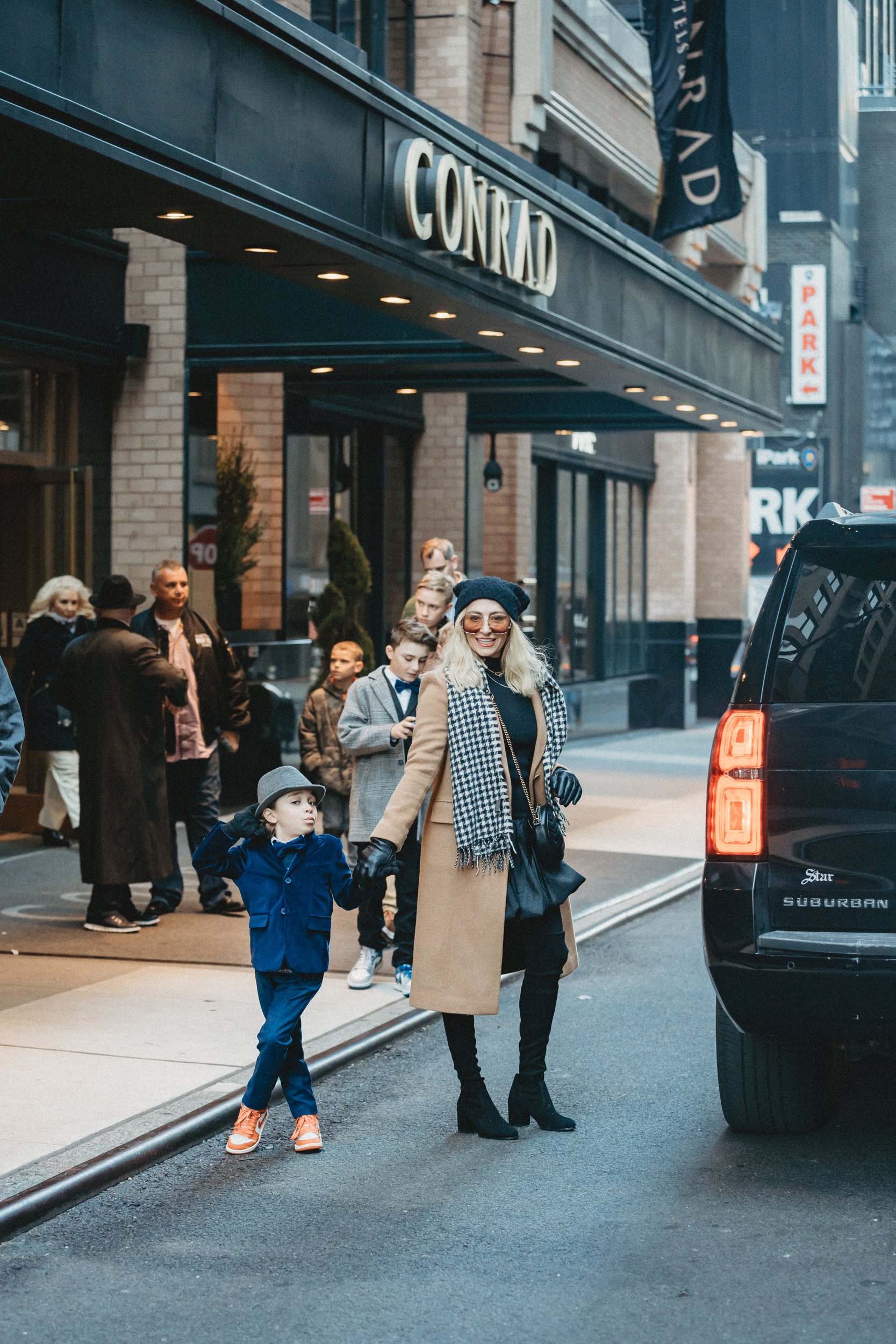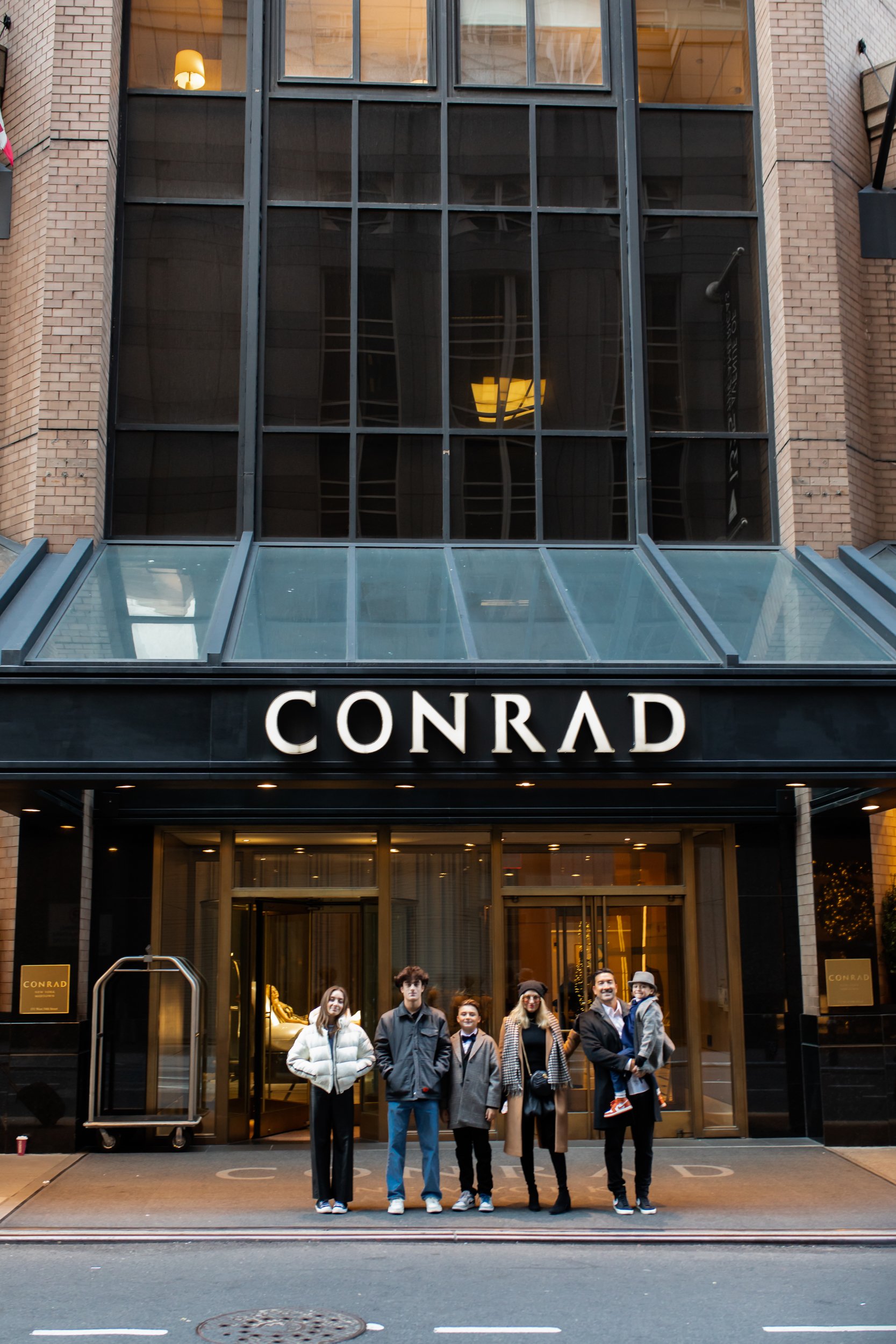 Find a Place to Stay
Earlier this week, I posted a blog about our amazing stay at the Conrad New York Midtown. If you're heading to NYC for the holiday season, especially with the kids, this hotel is perfect. Close to everything, filled with toys for the kids, lots of space for the family, and service that is unmatched. I can't wait to go back next year!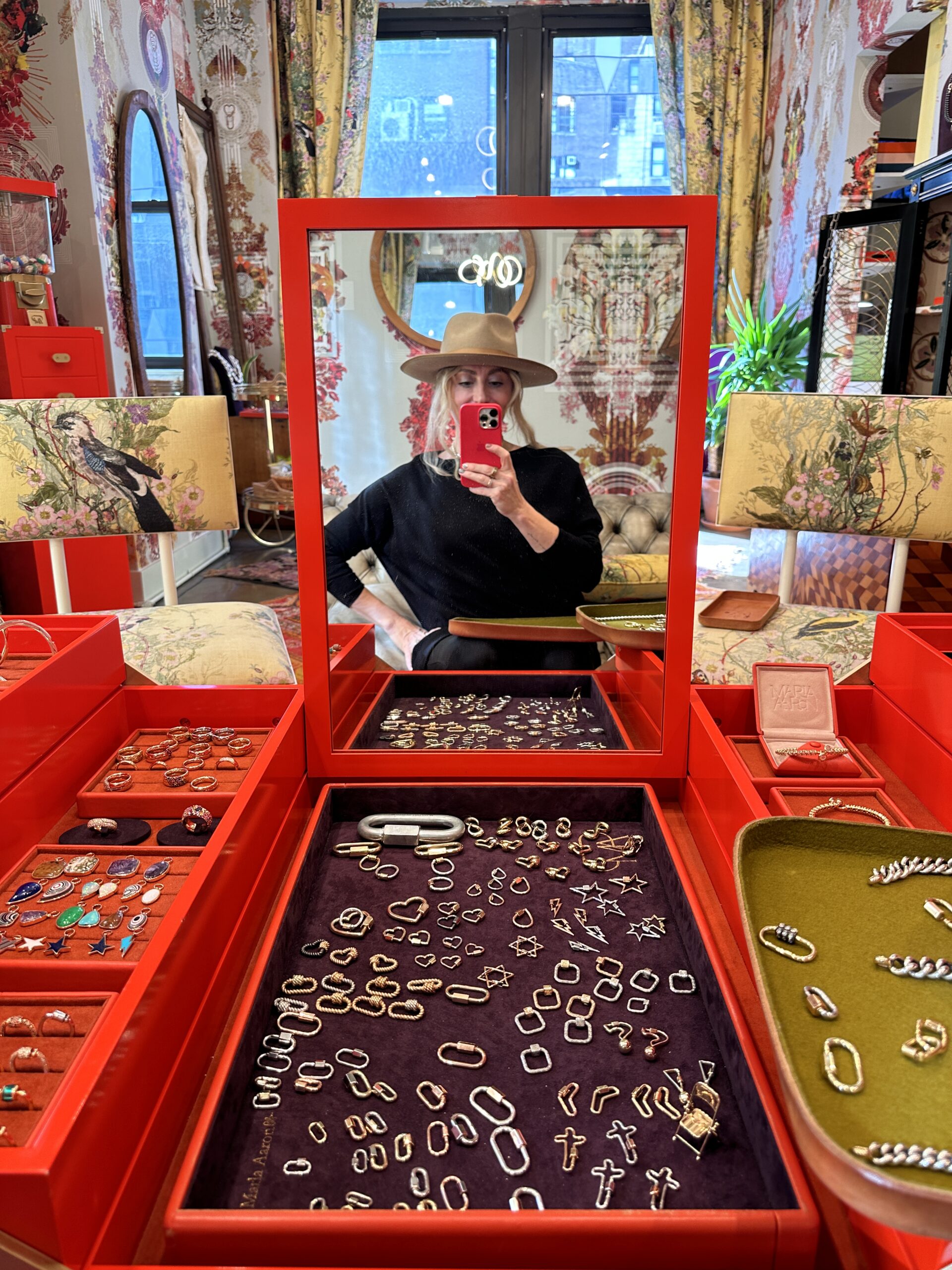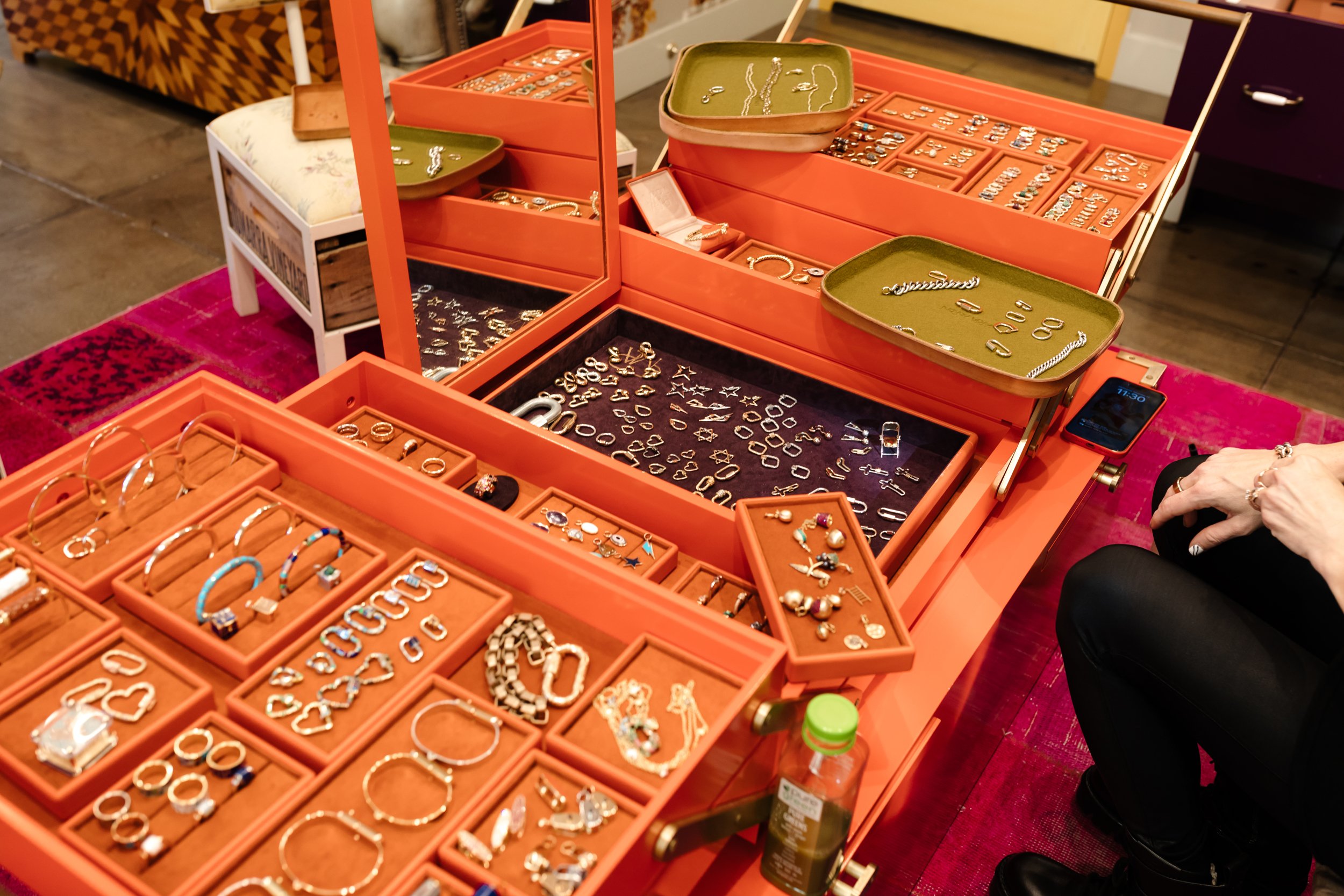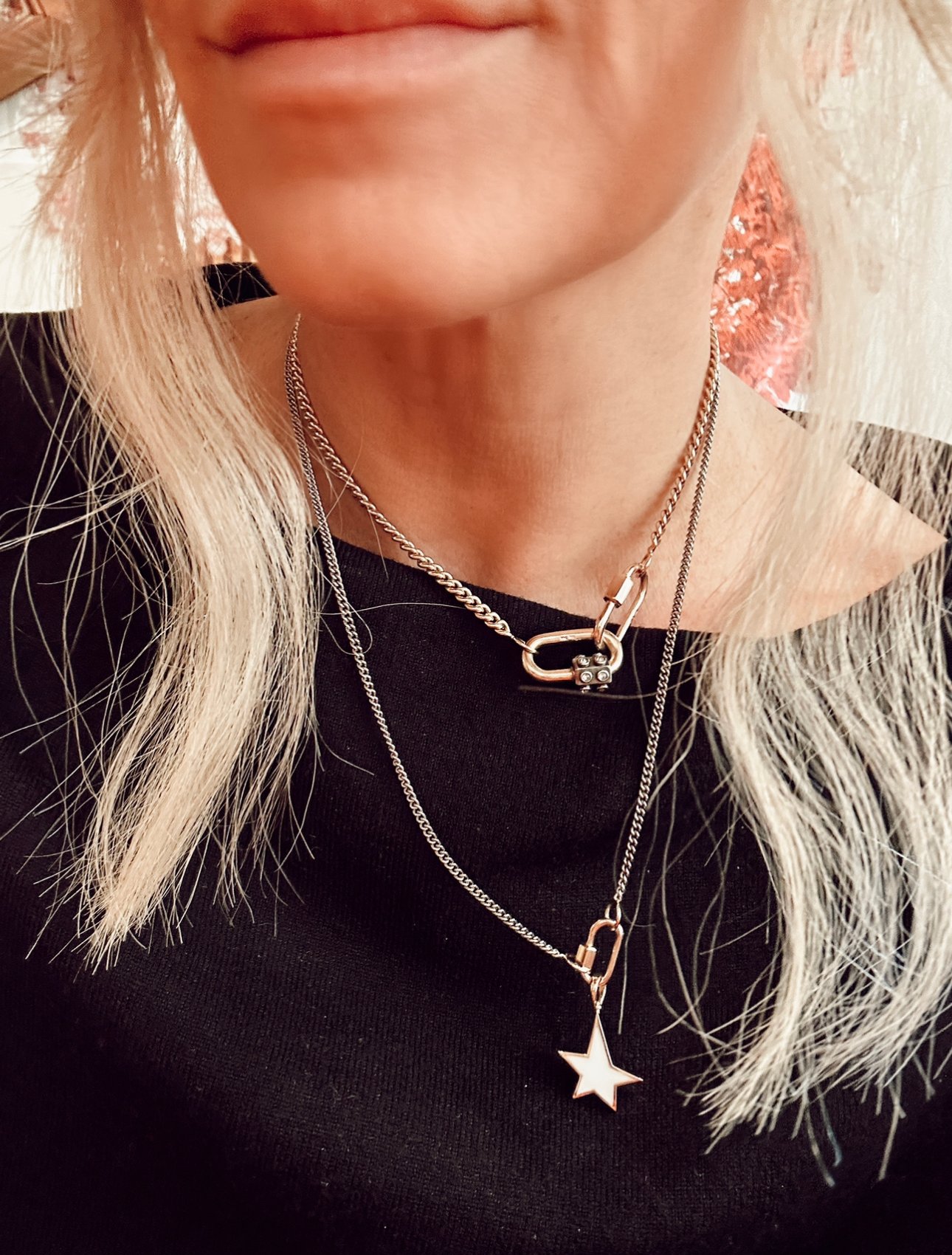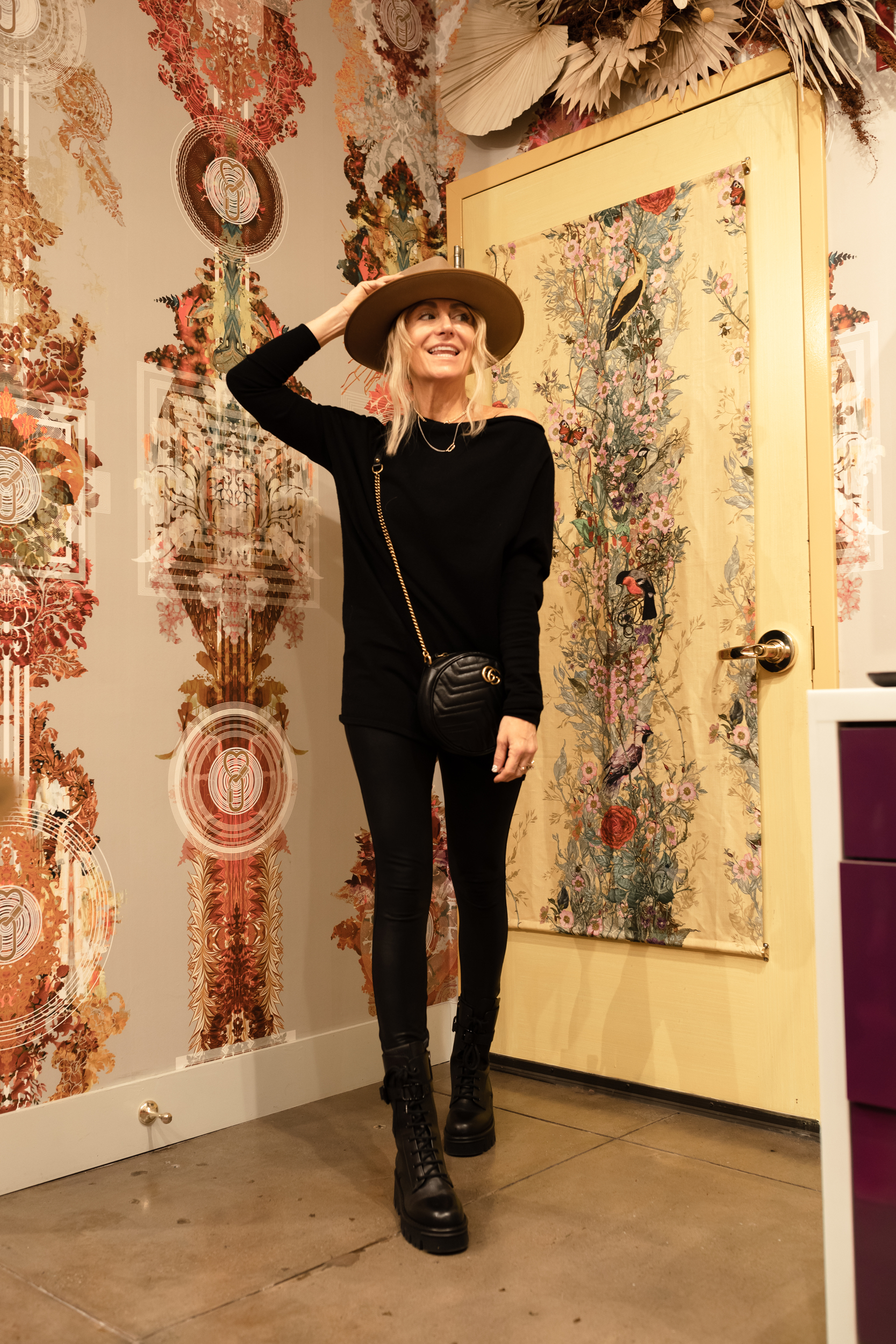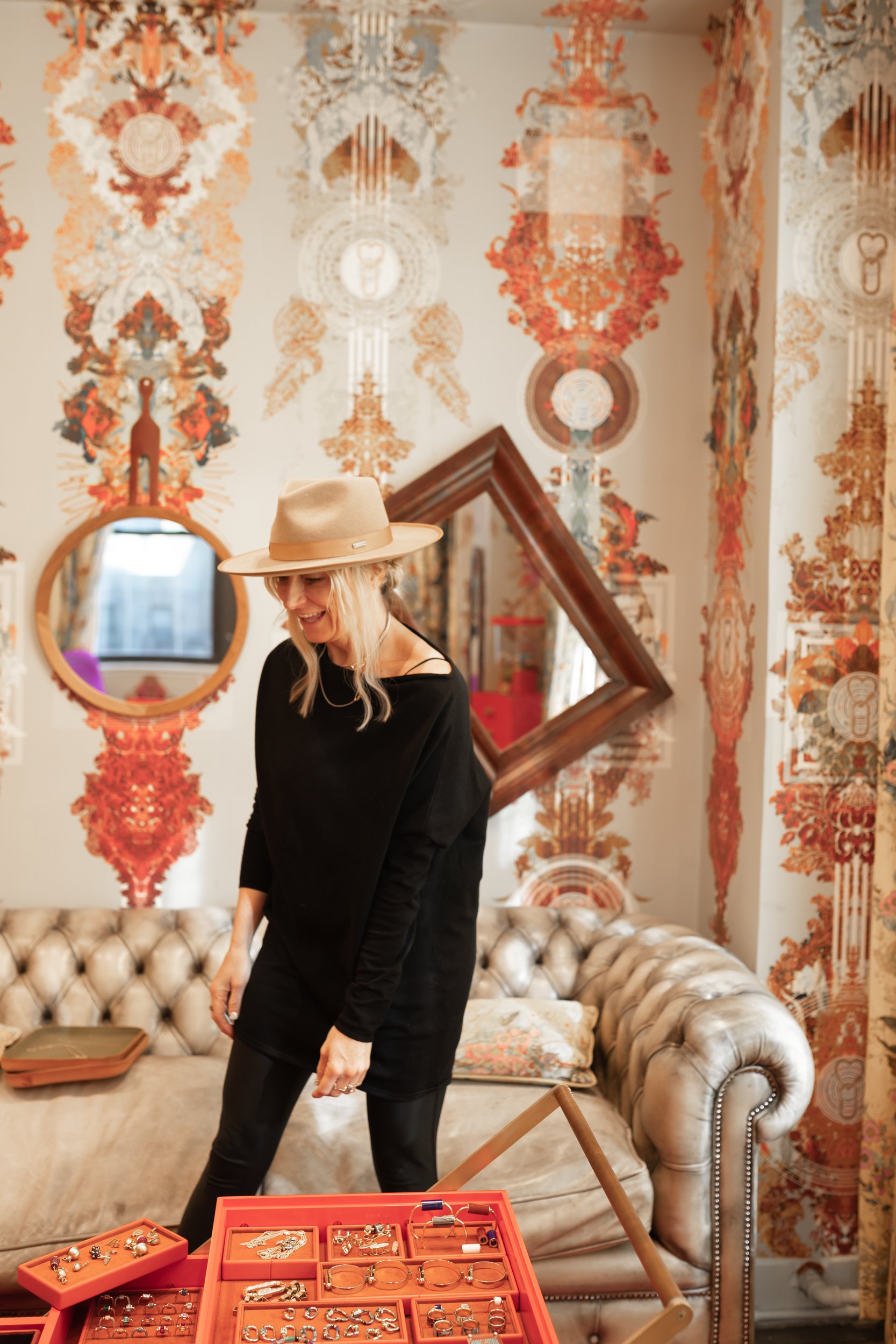 Shop Fine Jewelry
You can't go to New York without shopping! My recommendation? Book an appointment at Marla Aaron. She had the best jewelry around, with mix-and-match pieces of chains, charms, stands, and locks that are used to make completely customizable creations. I love my necklace that wraps around to double as a bracelet! Plus, she donates locks to single moms every Mother's Day.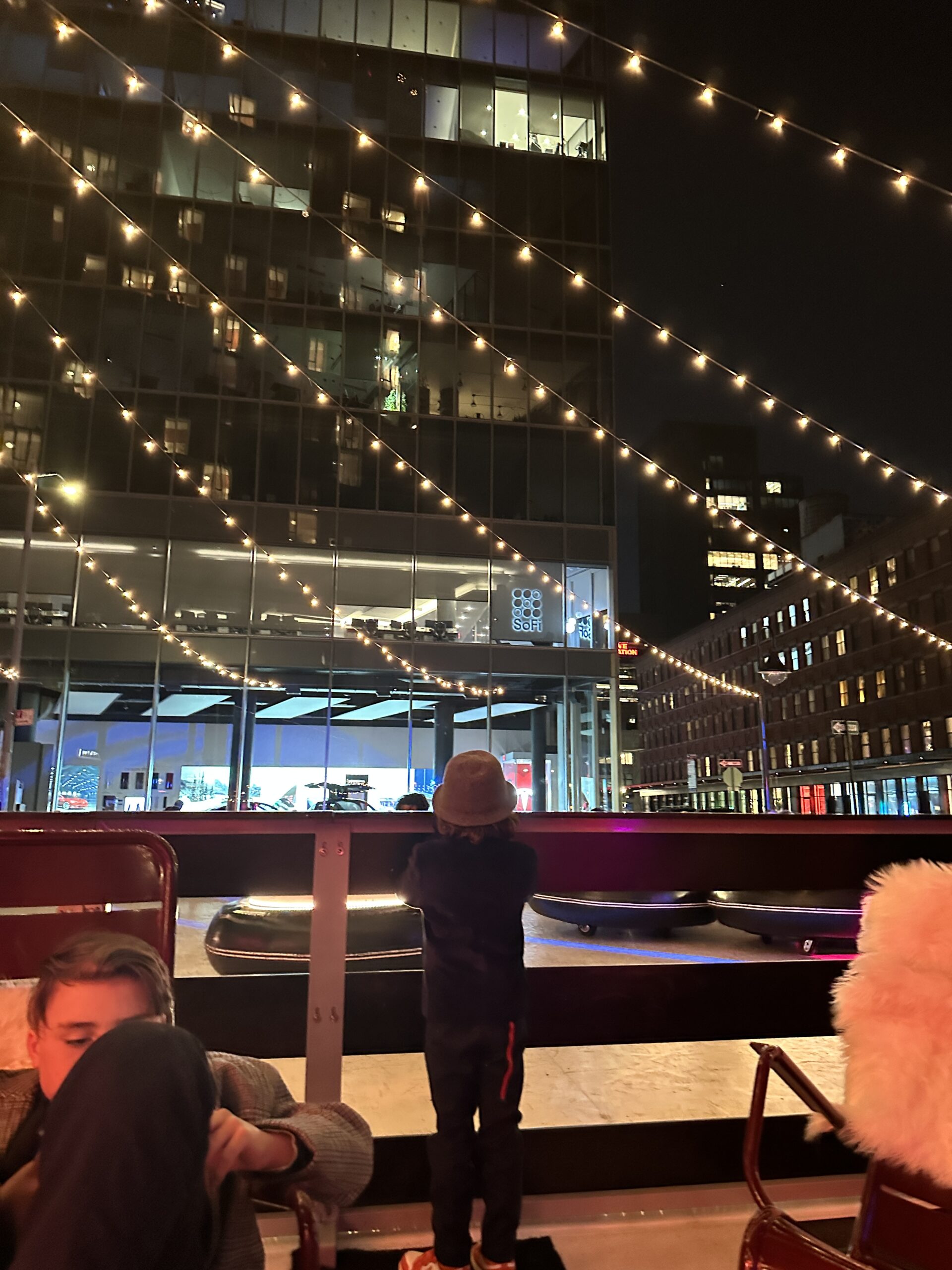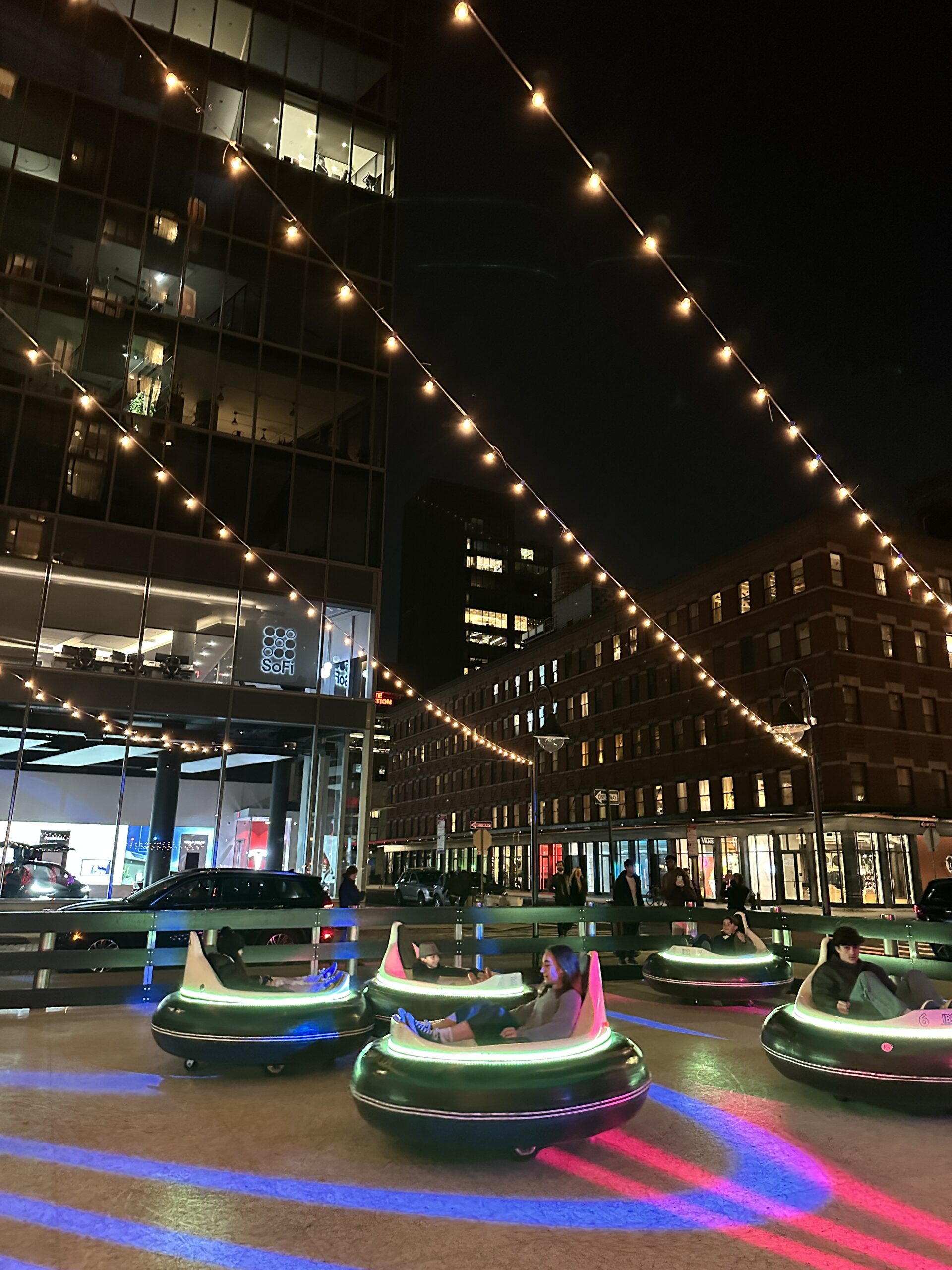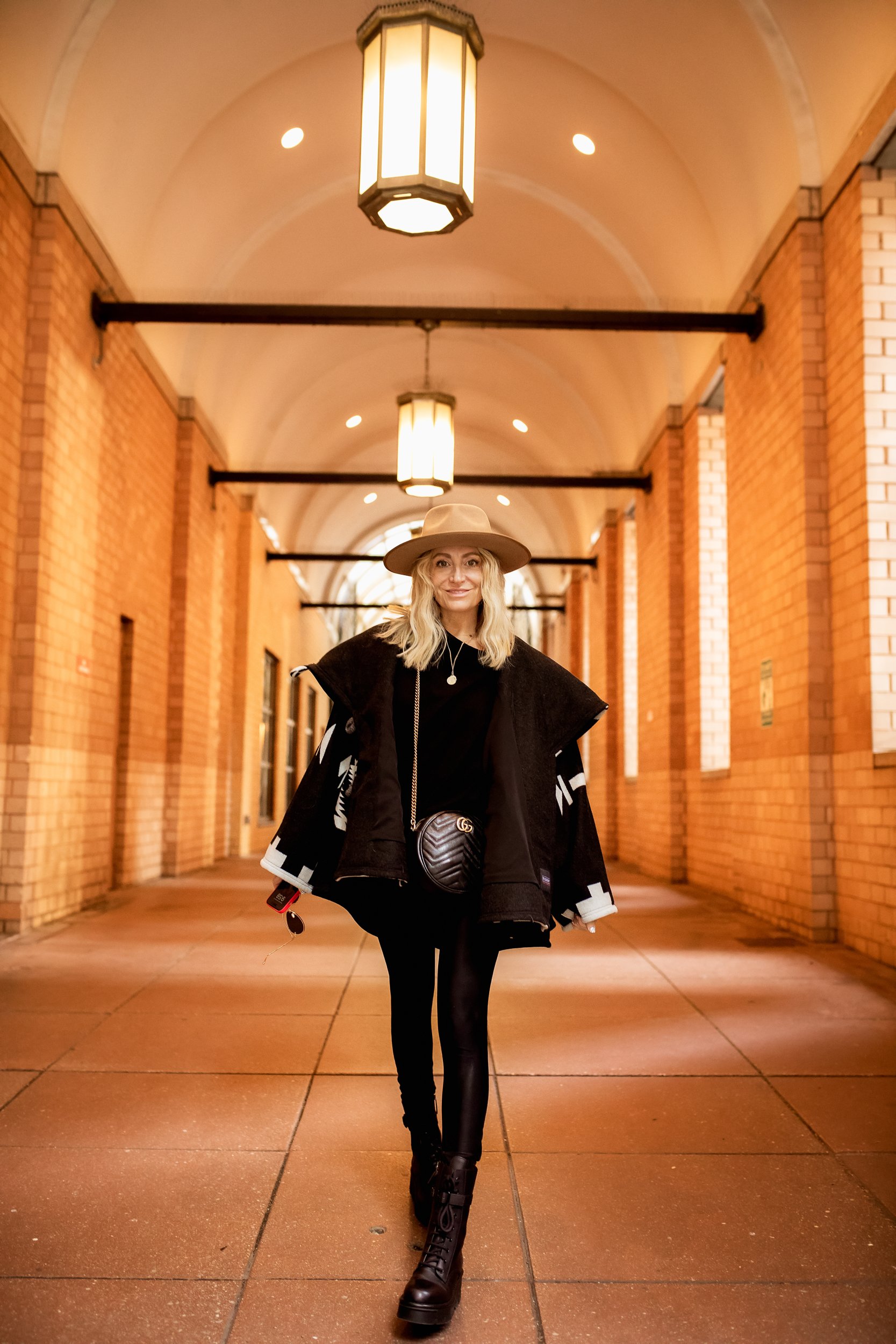 Play With the Kids
When was the last time you rode a bumper car? Grab the kids and head to The Standard High Line for a night of bumpy fun! Appropriately named BUMP, the attraction is open seven days a week from 12 p.m. to 10 p.m. Monday through Friday and 11 a.m. to 10 p.m. on weekends. My kids loved it, and it was so perfect for the holidays since the cars were gliding over ice.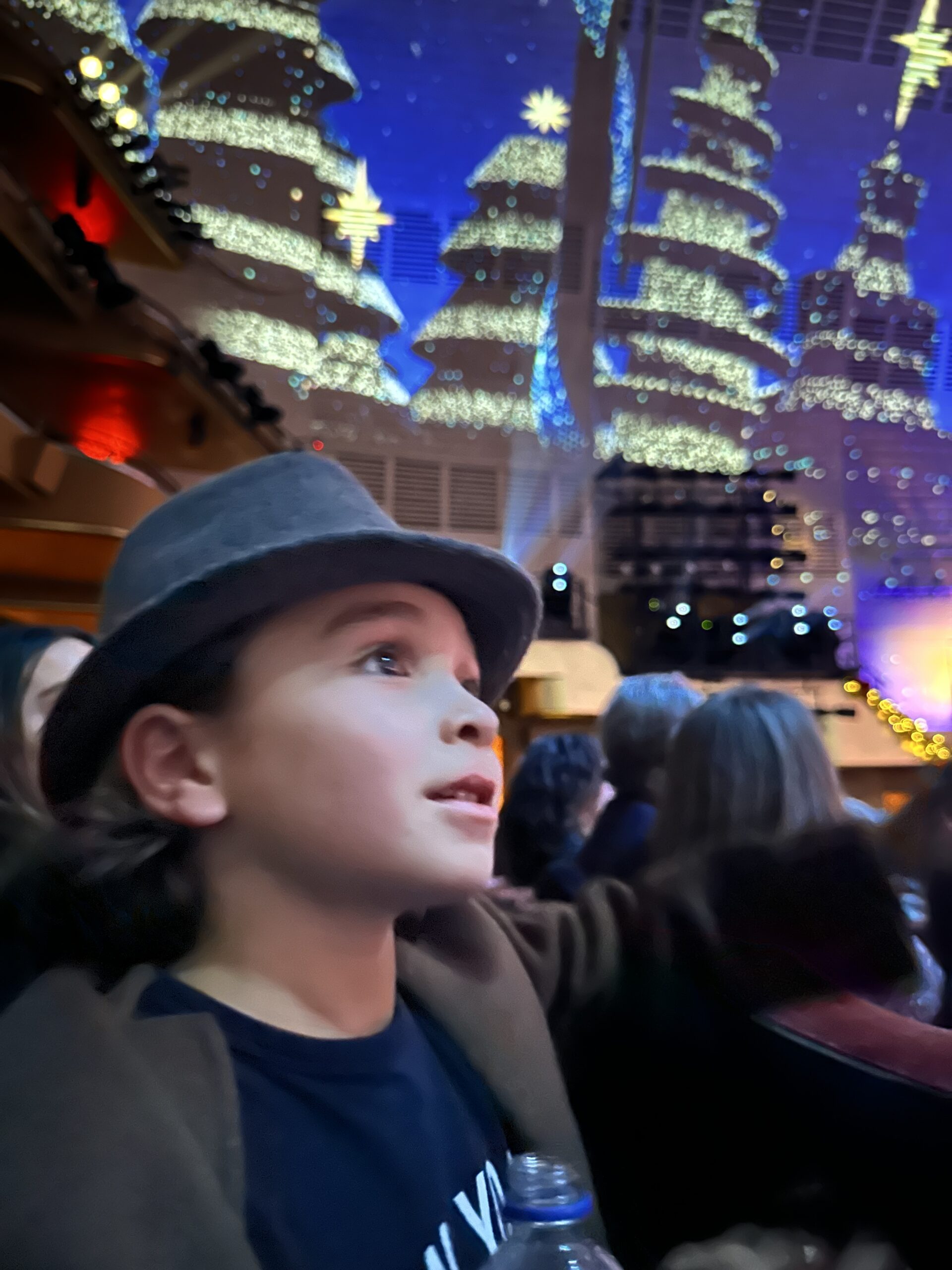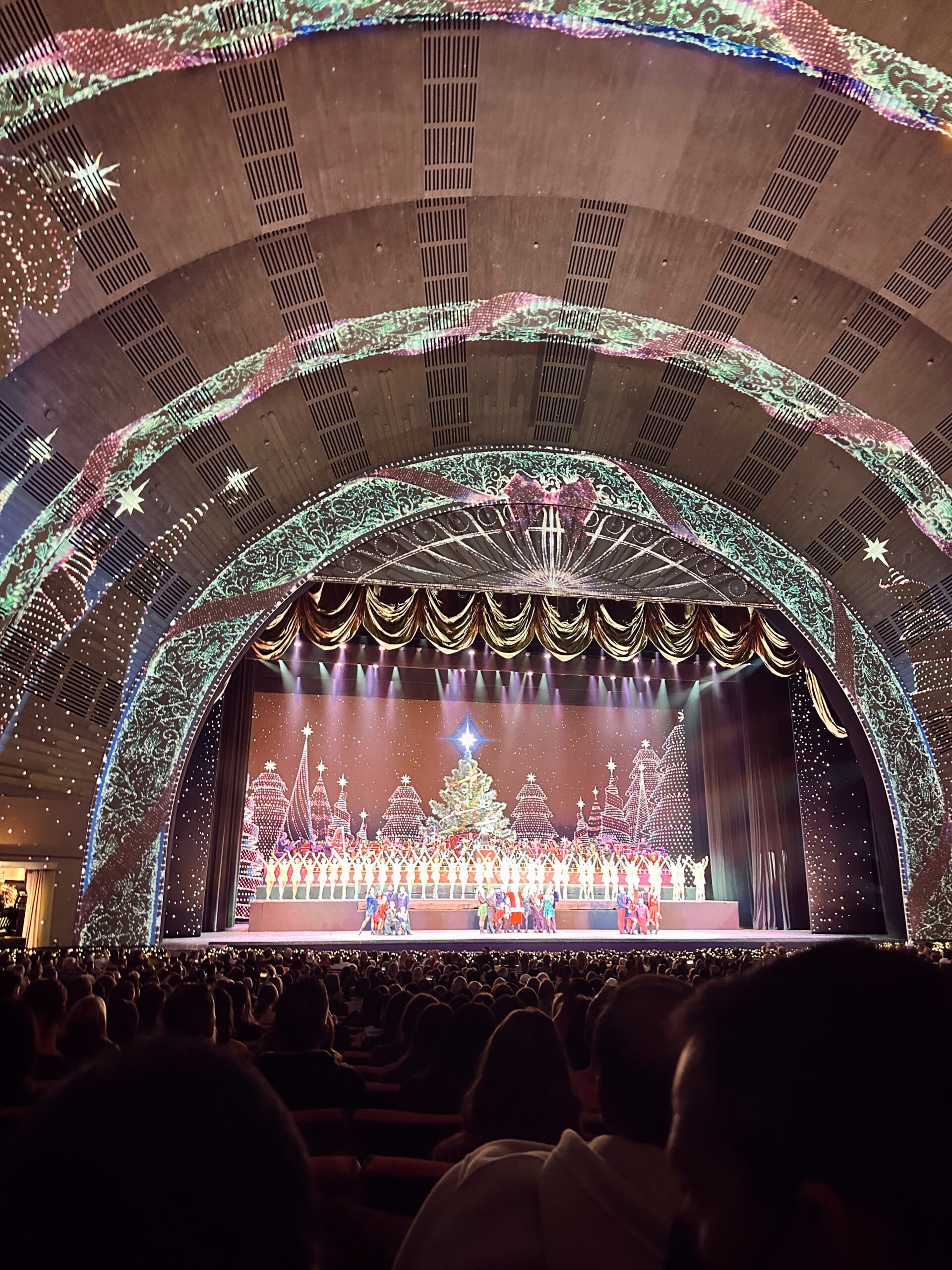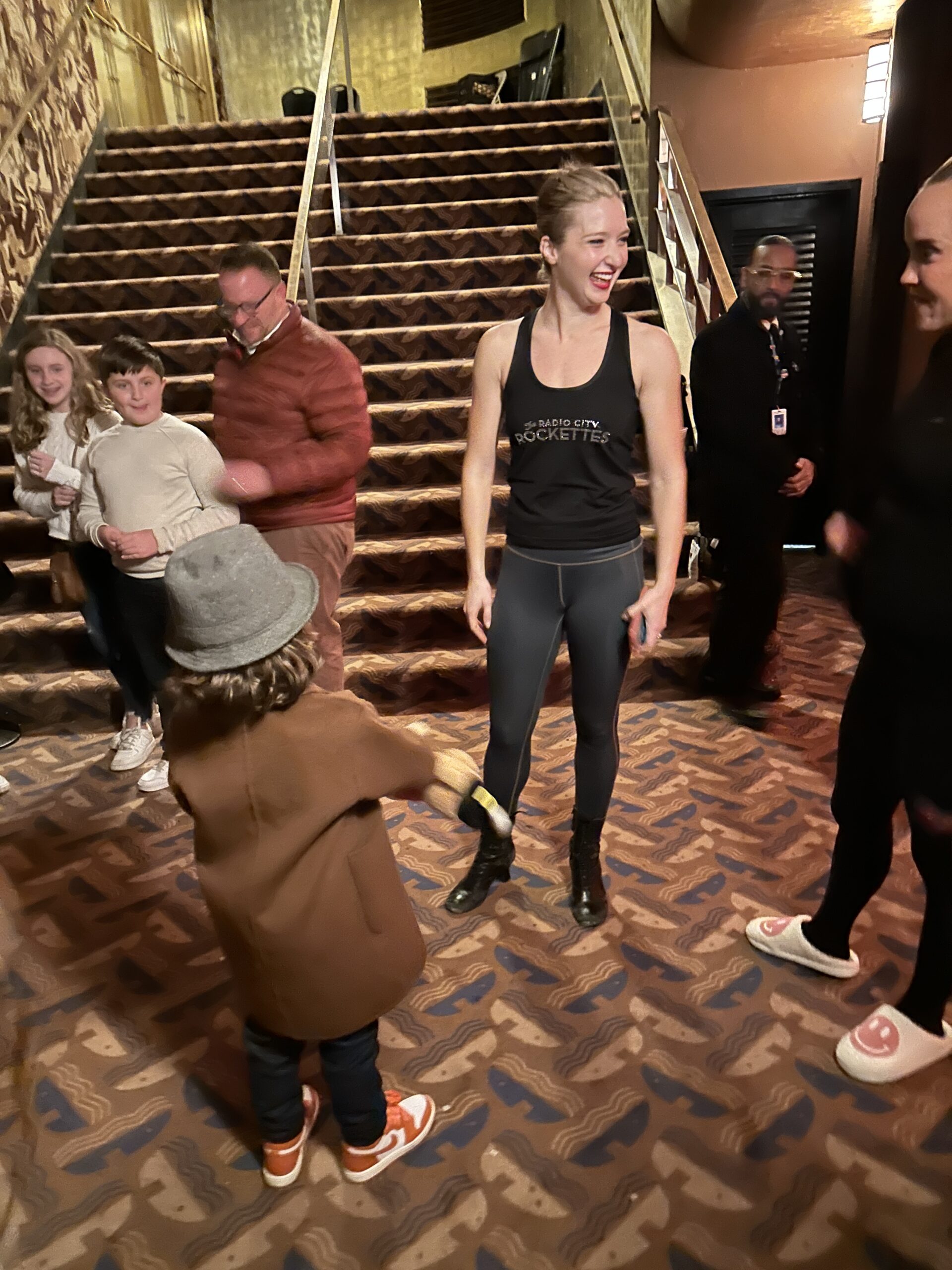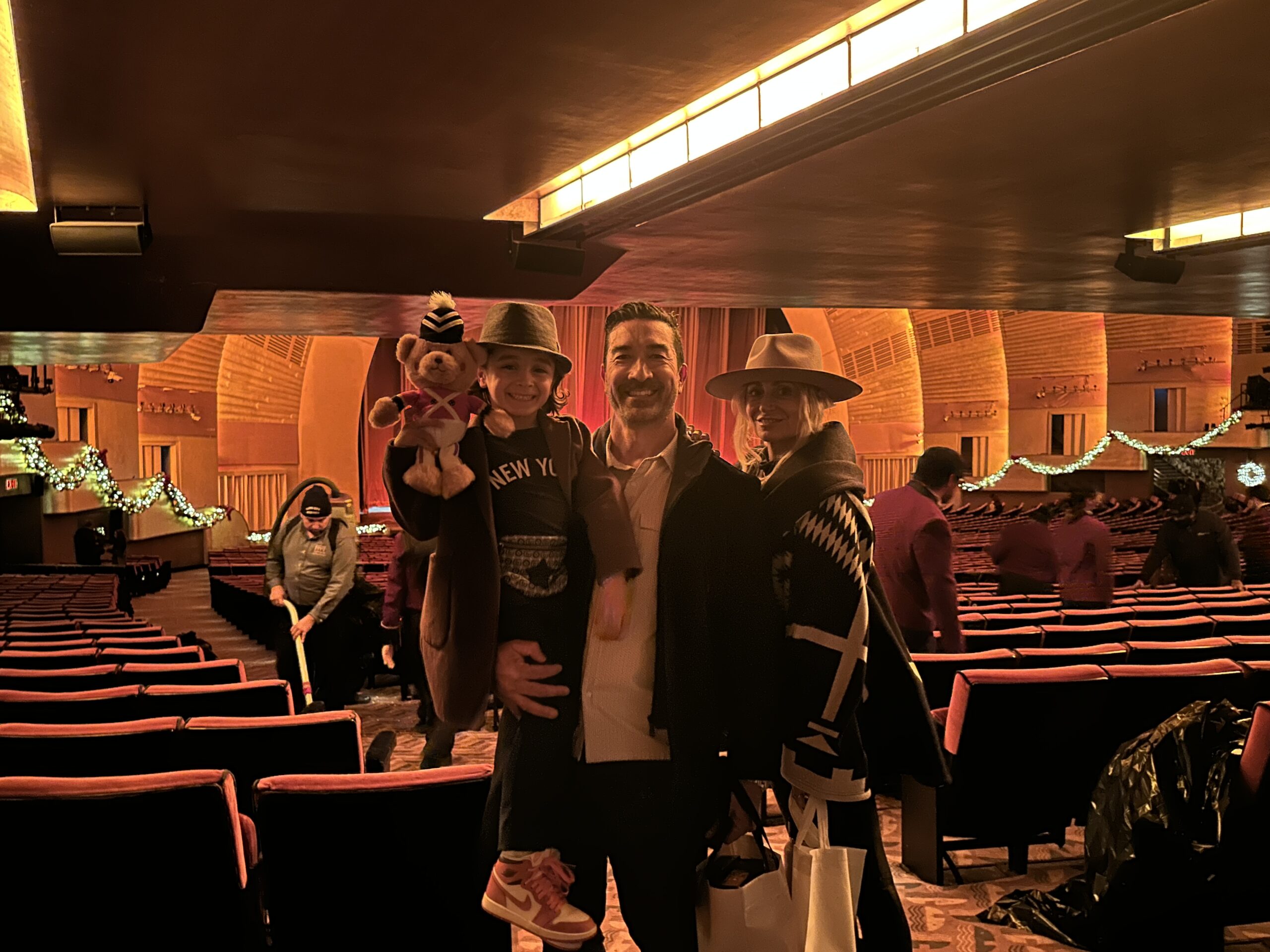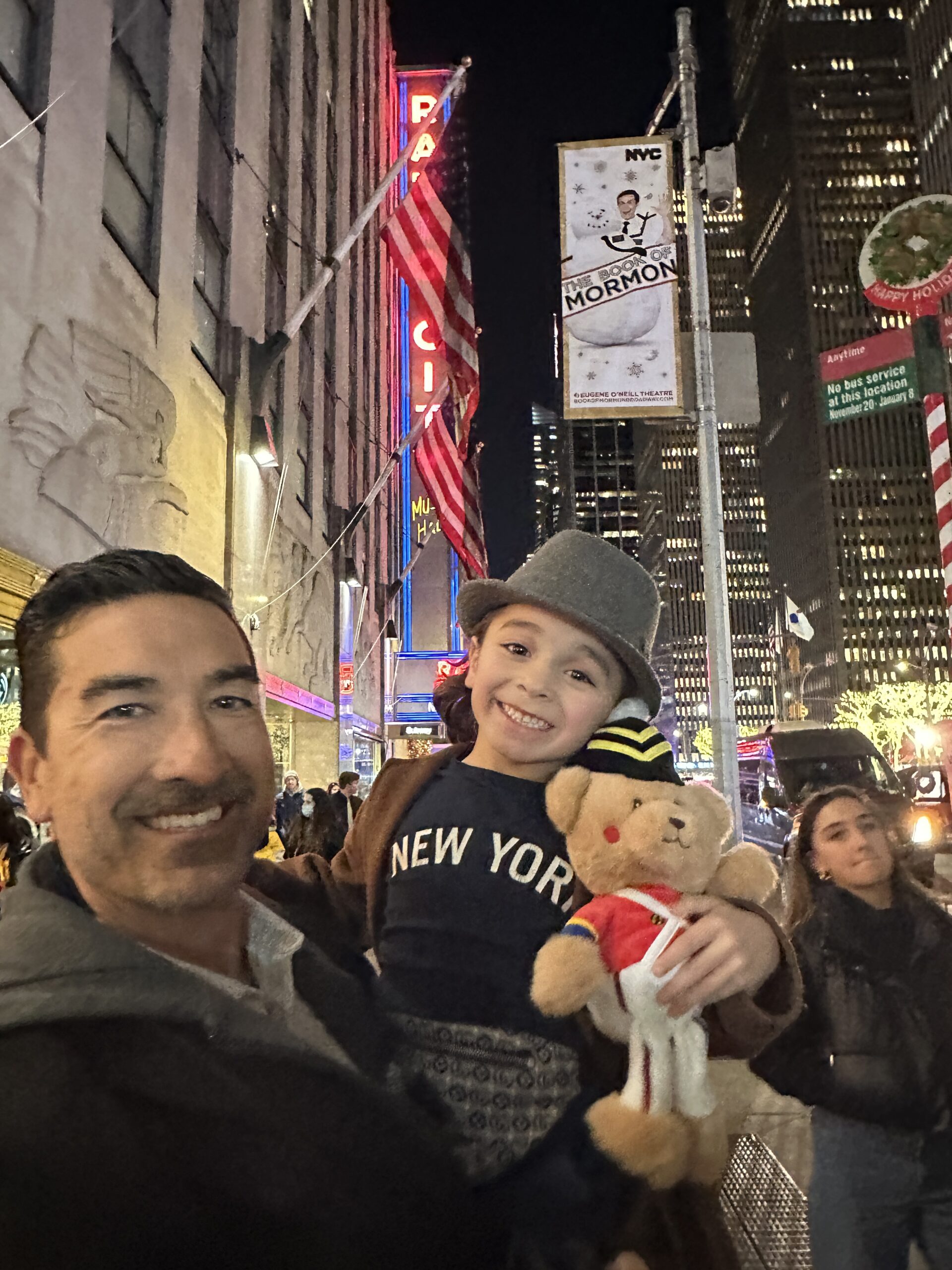 See a Christmas Spectacular
If you have any dancers in your family (I have two!), spend one night at the Radio City Music Hall to watch the Christmas Spectacular starring the Rockettes. It's an amazing show, and you will be totally enthralled with all the original music, singing, comedy, and of course, world-class dance numbers.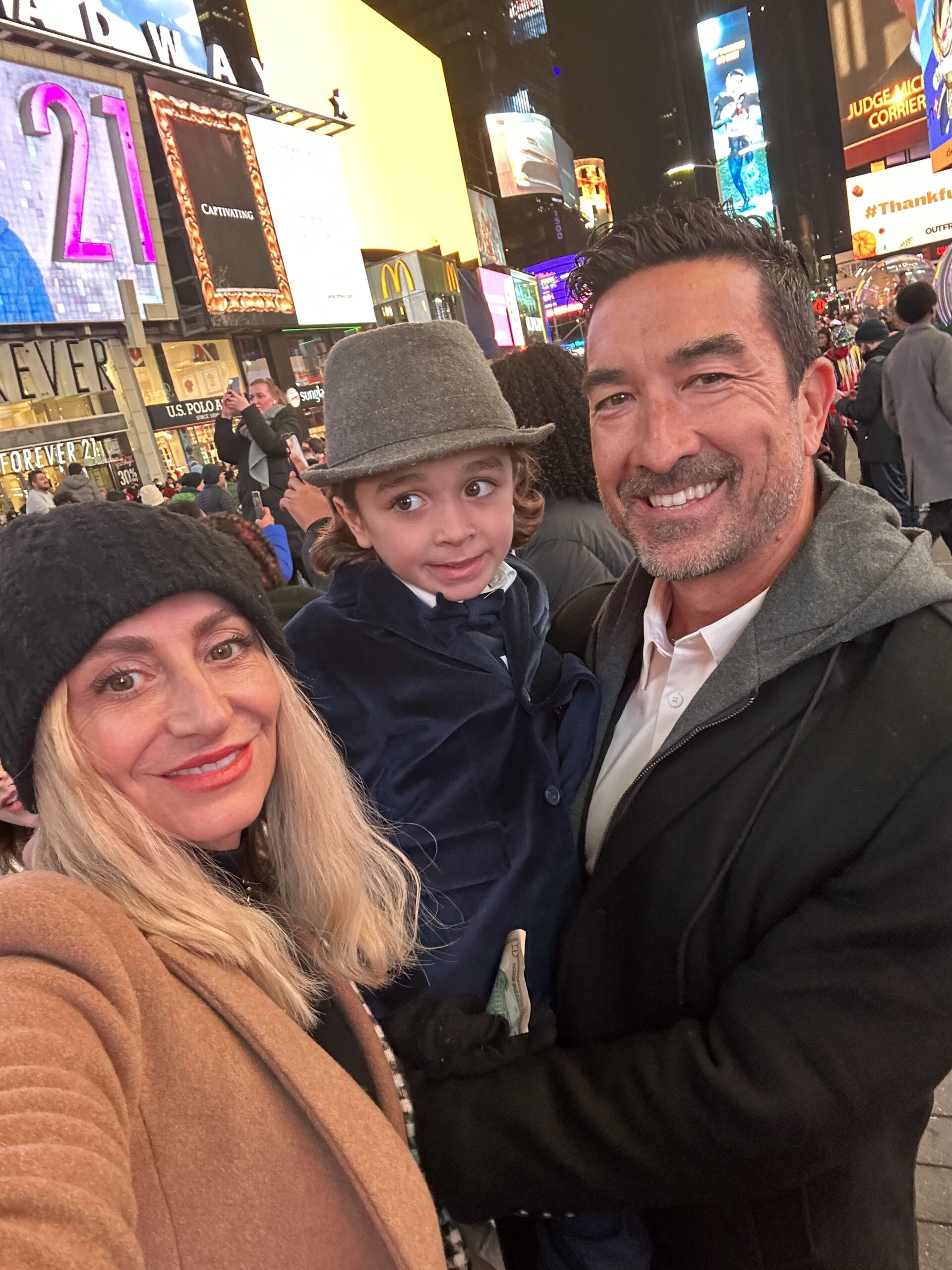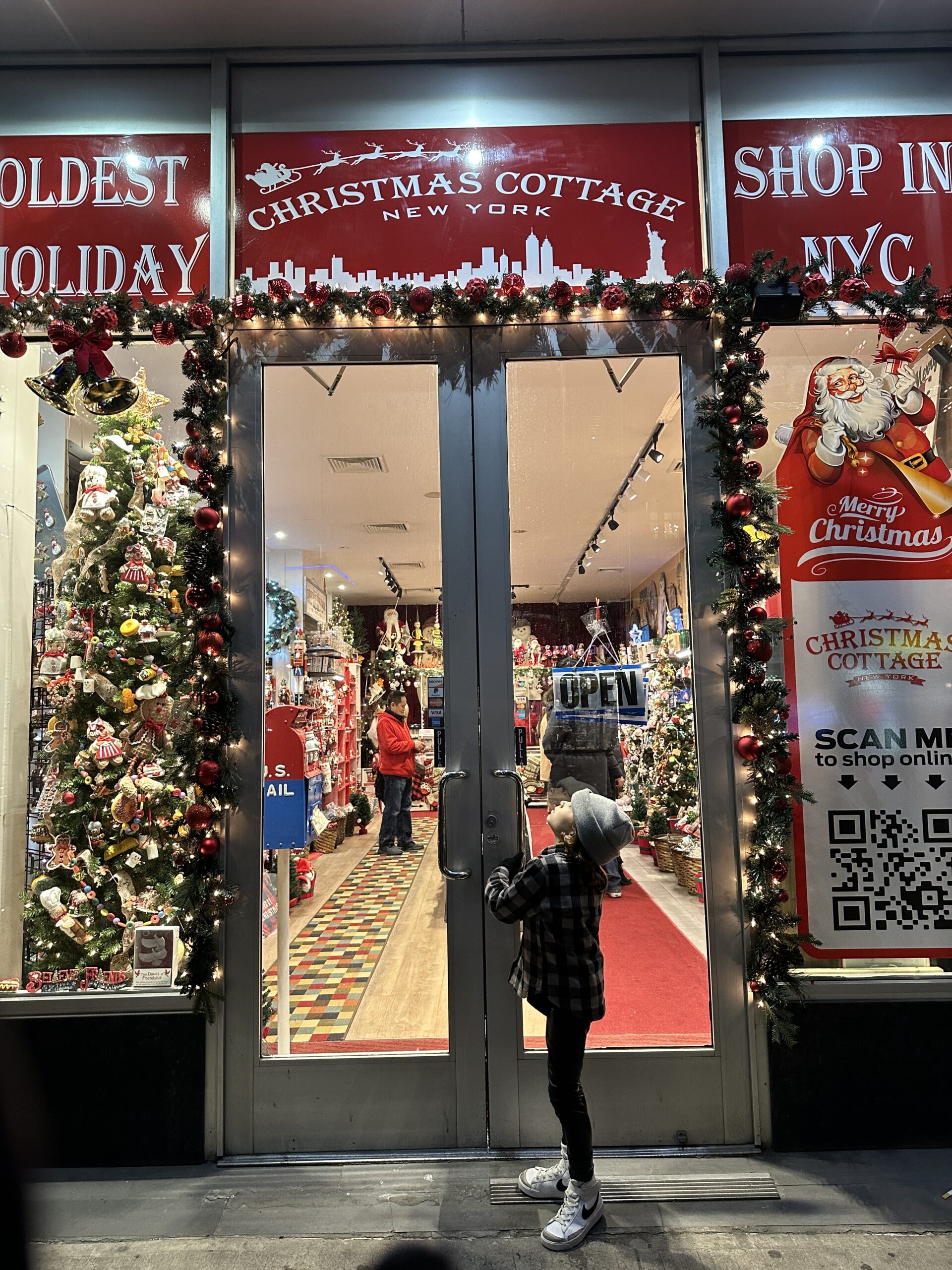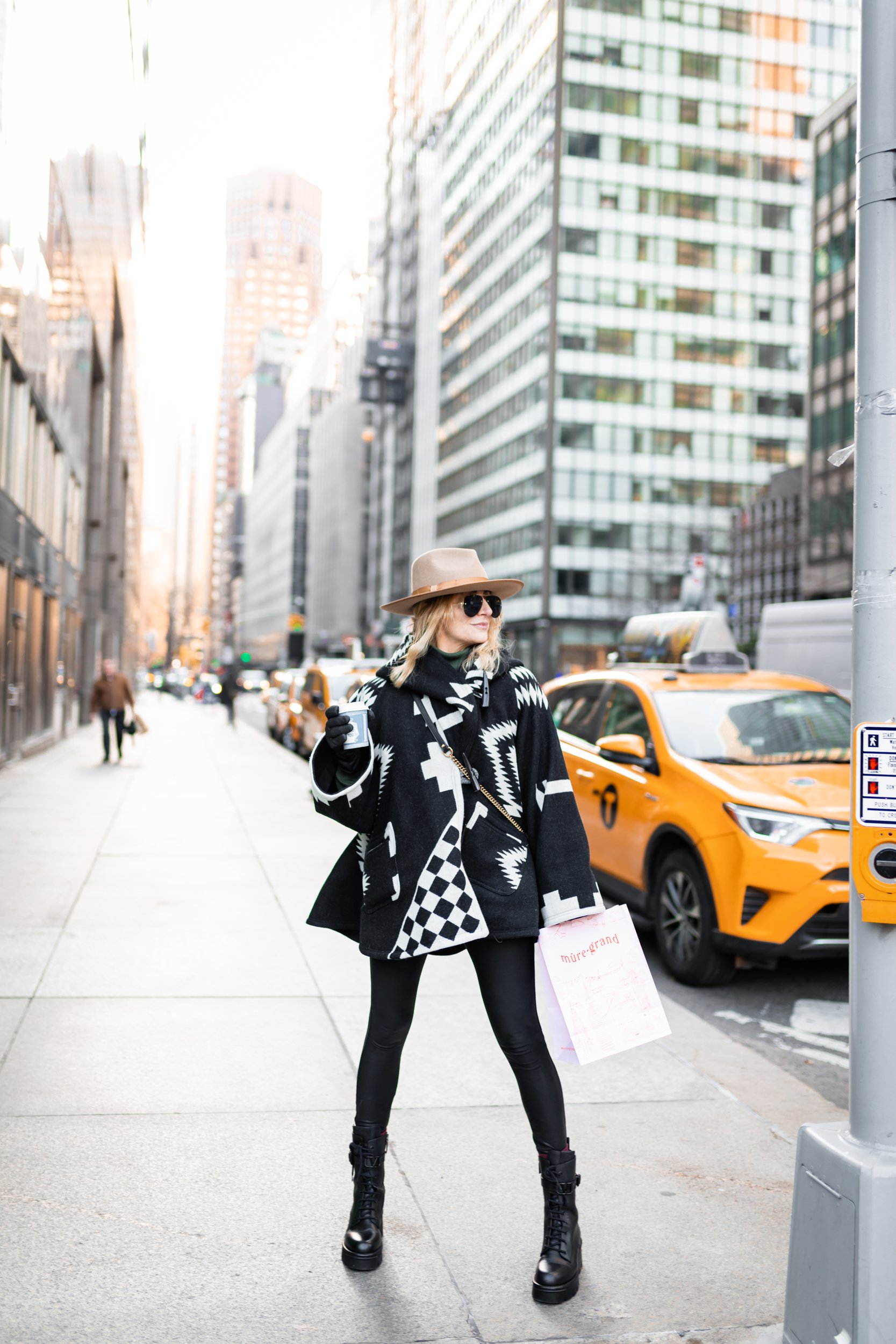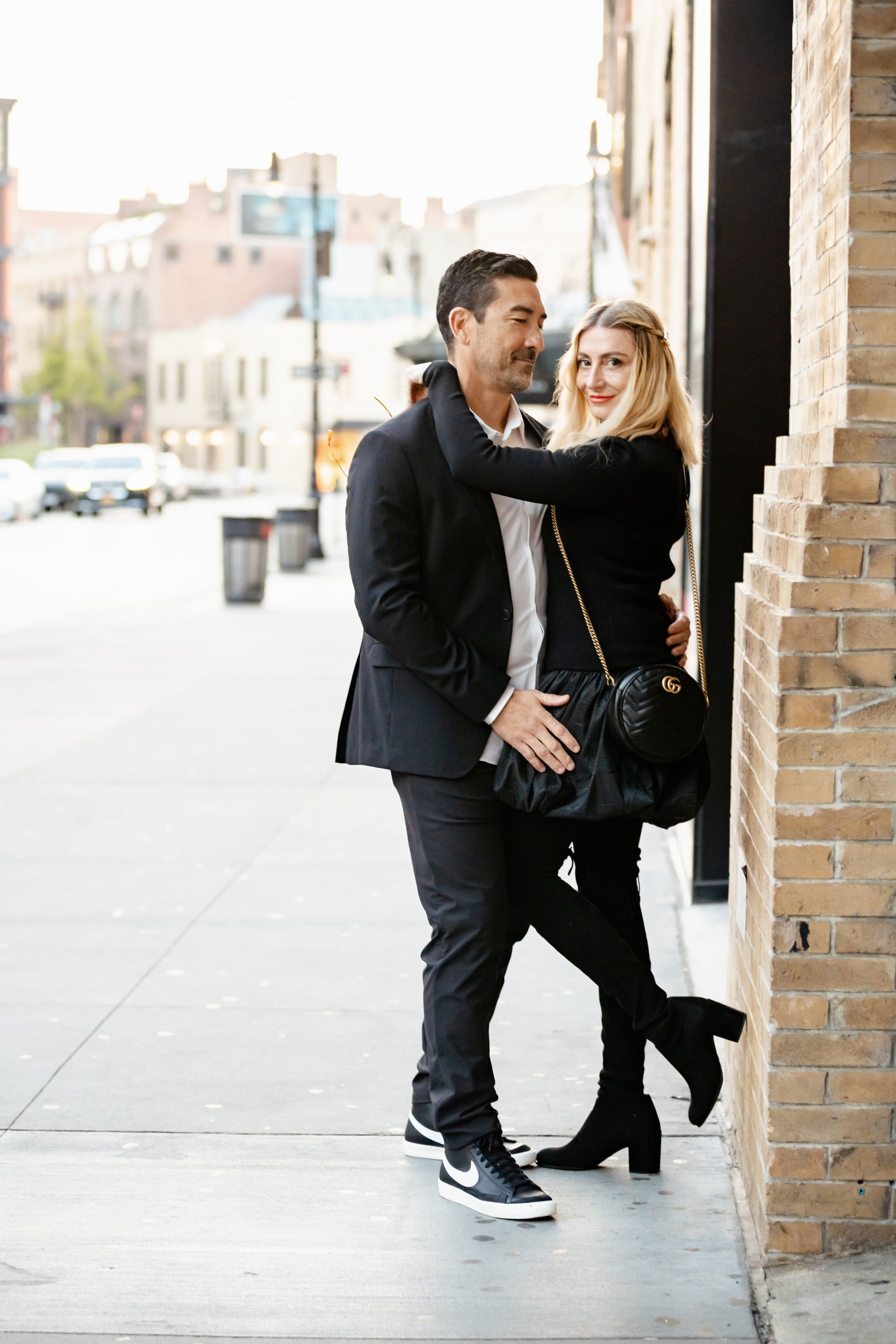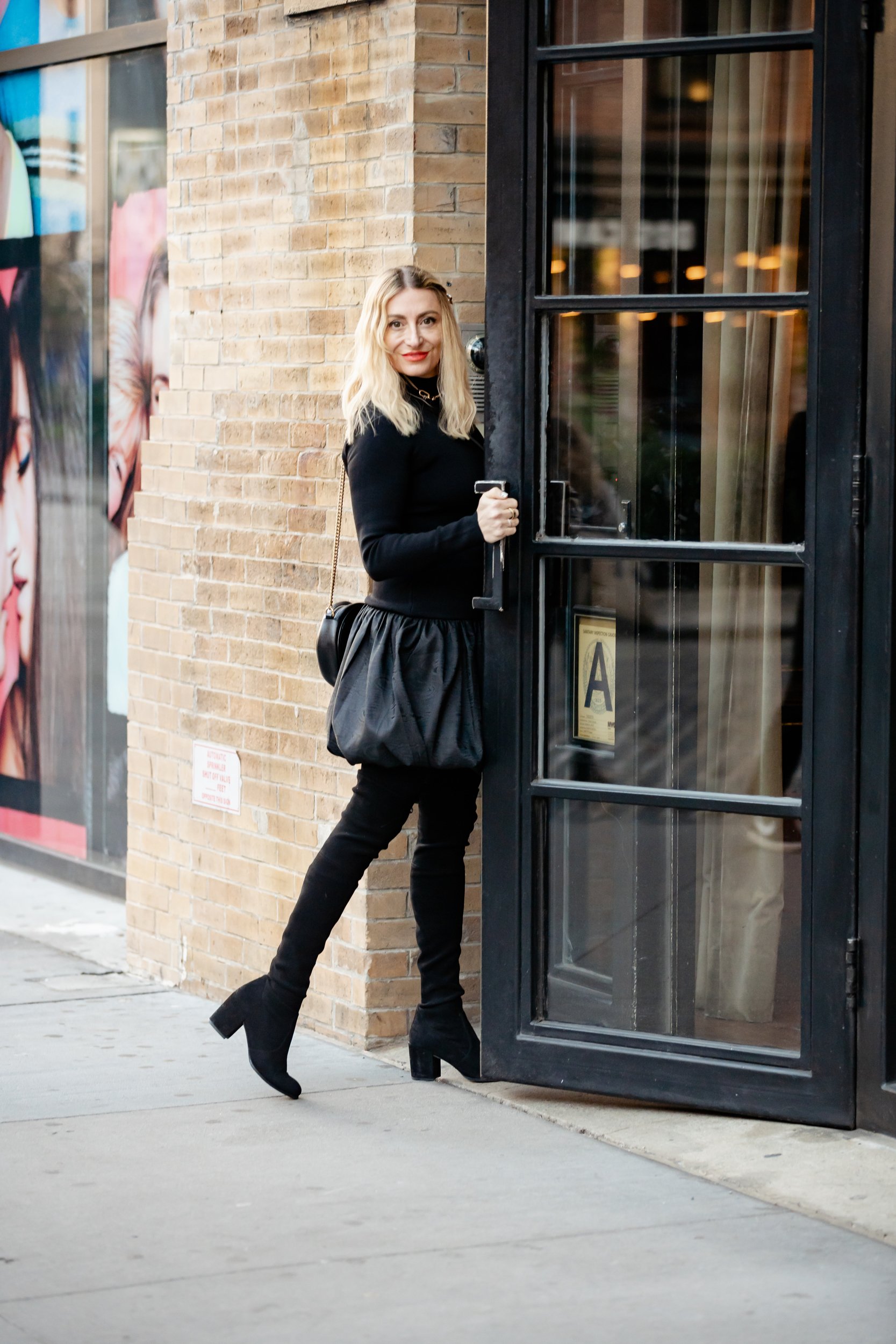 Shop the Season
If you're in NYC for the holidays, pick up an ornament to remember the trip. Head to midtown to the corner of 837 7th Avenue and stop at the Christmas Cottage. This holiday pop-up has so many things to make your holiday magical, but we couldn't pass up the customized ornaments. Such a special and unique way to commemorate Christmas this year.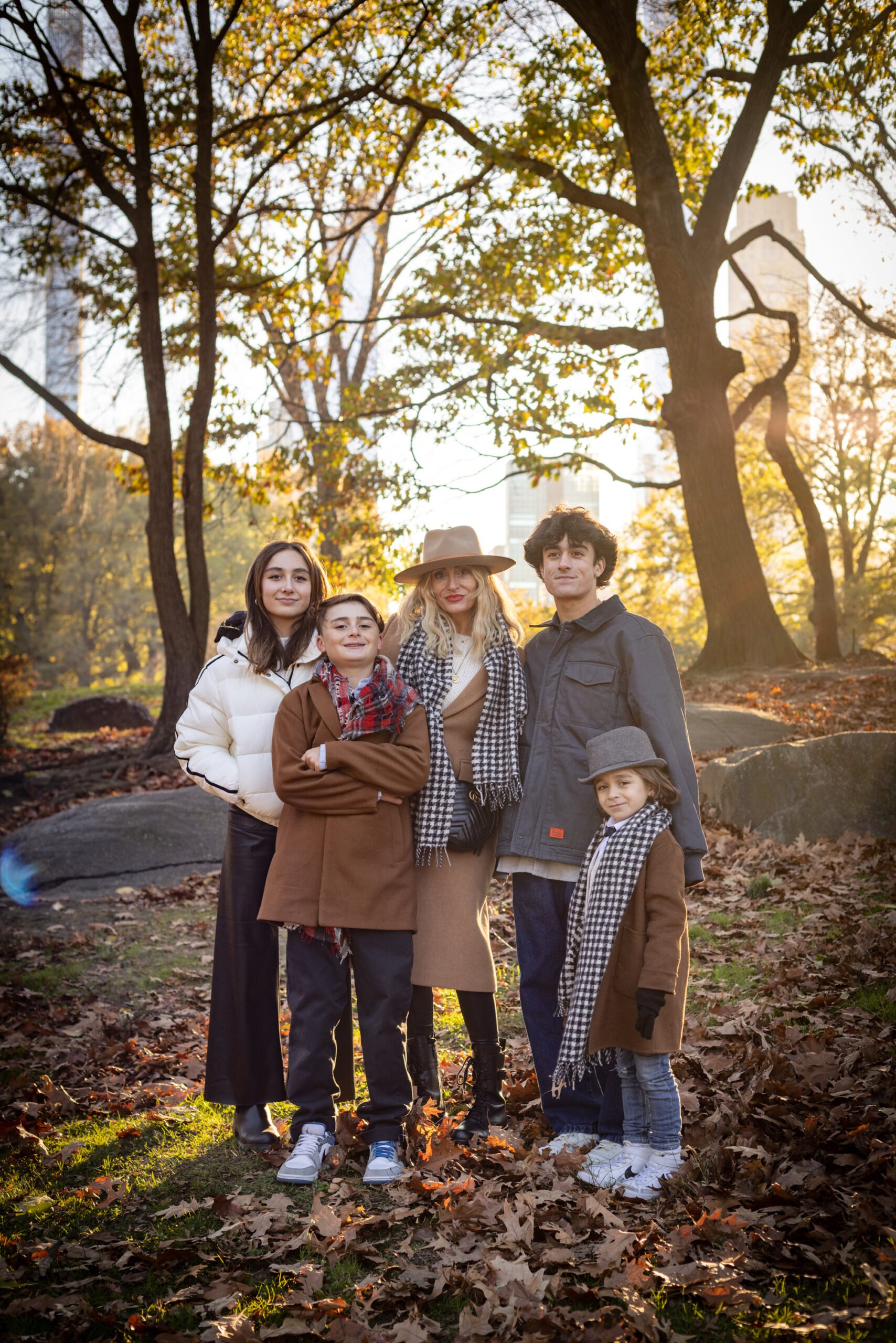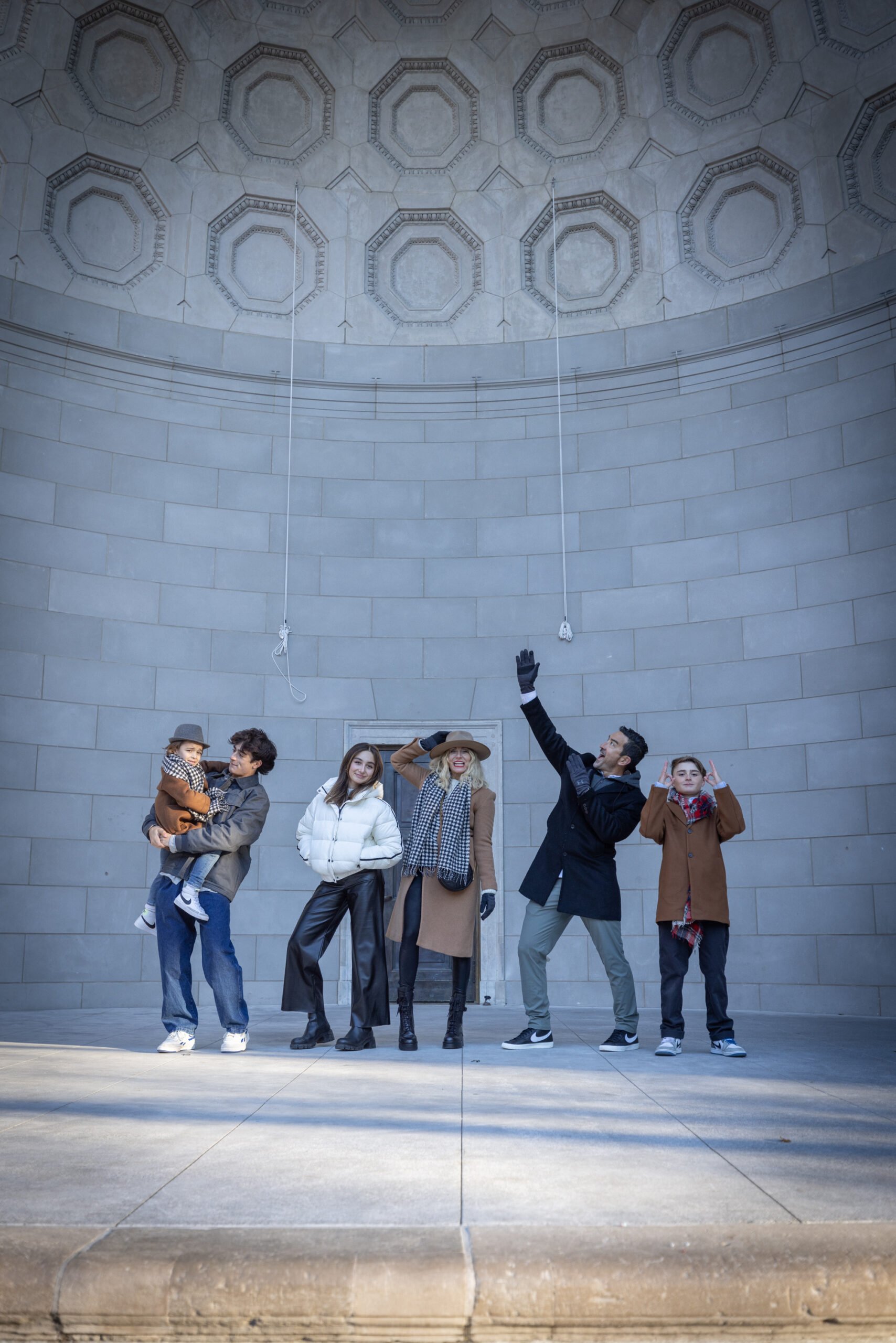 Hire a Photographer
Christmastime in the city is such a special time with such a magical feeling. It's important to capture that moment. Whenever we head to New York for the holidays, I hire a photographer for pictures in Central Park. I do this every year, and we love it. I always use Cory Beth Images. It's my third year in a row with her, and who is luckier than me?
Plus, my best friend Sarah Tolmey is not only my neighbor, but her family travels with us. She is my local photographer, but this time I took her on the road! And I'm so grateful I did! These women always make the trip special for my family and help us create wonderful memories we can look back on year after year.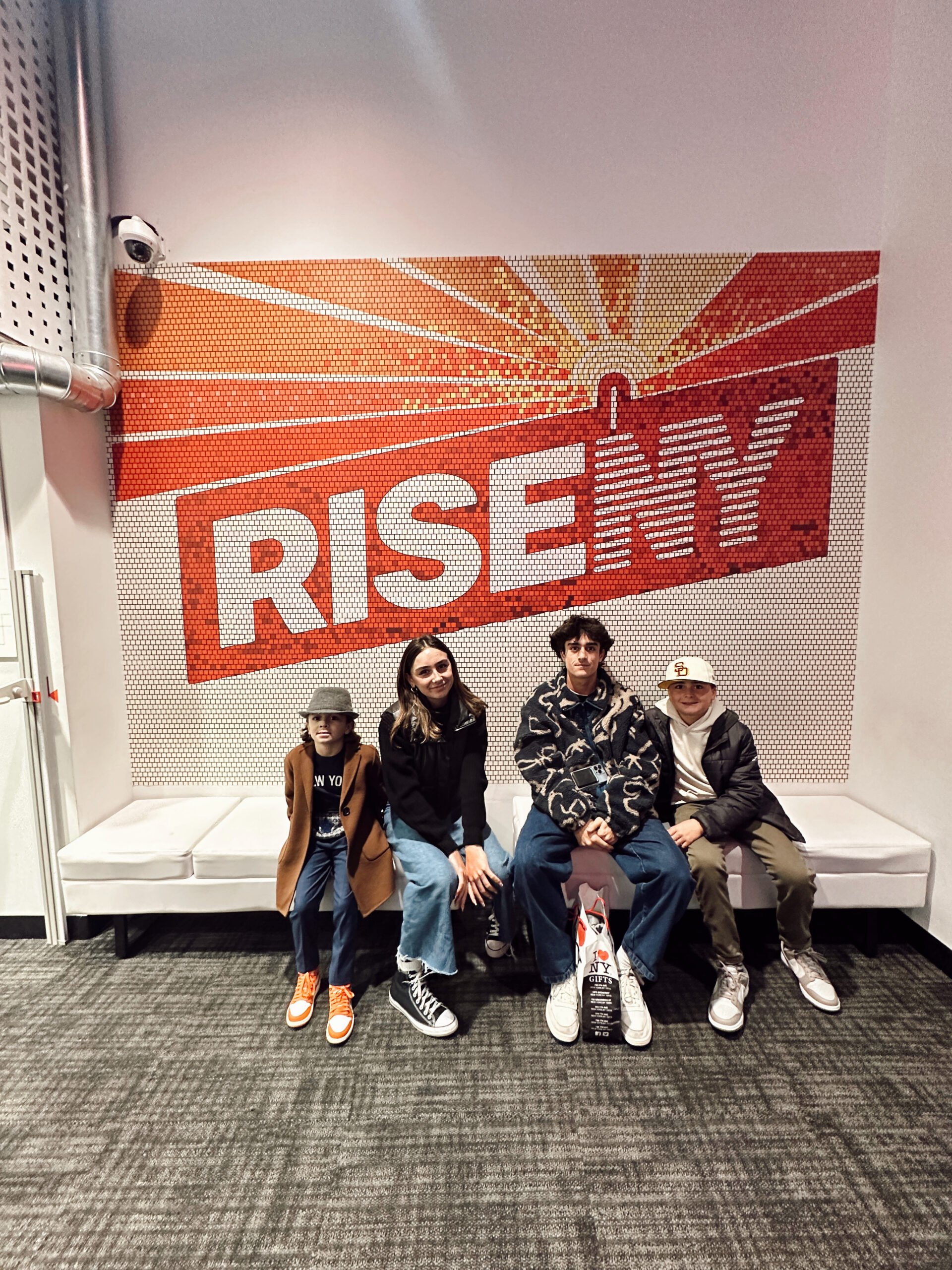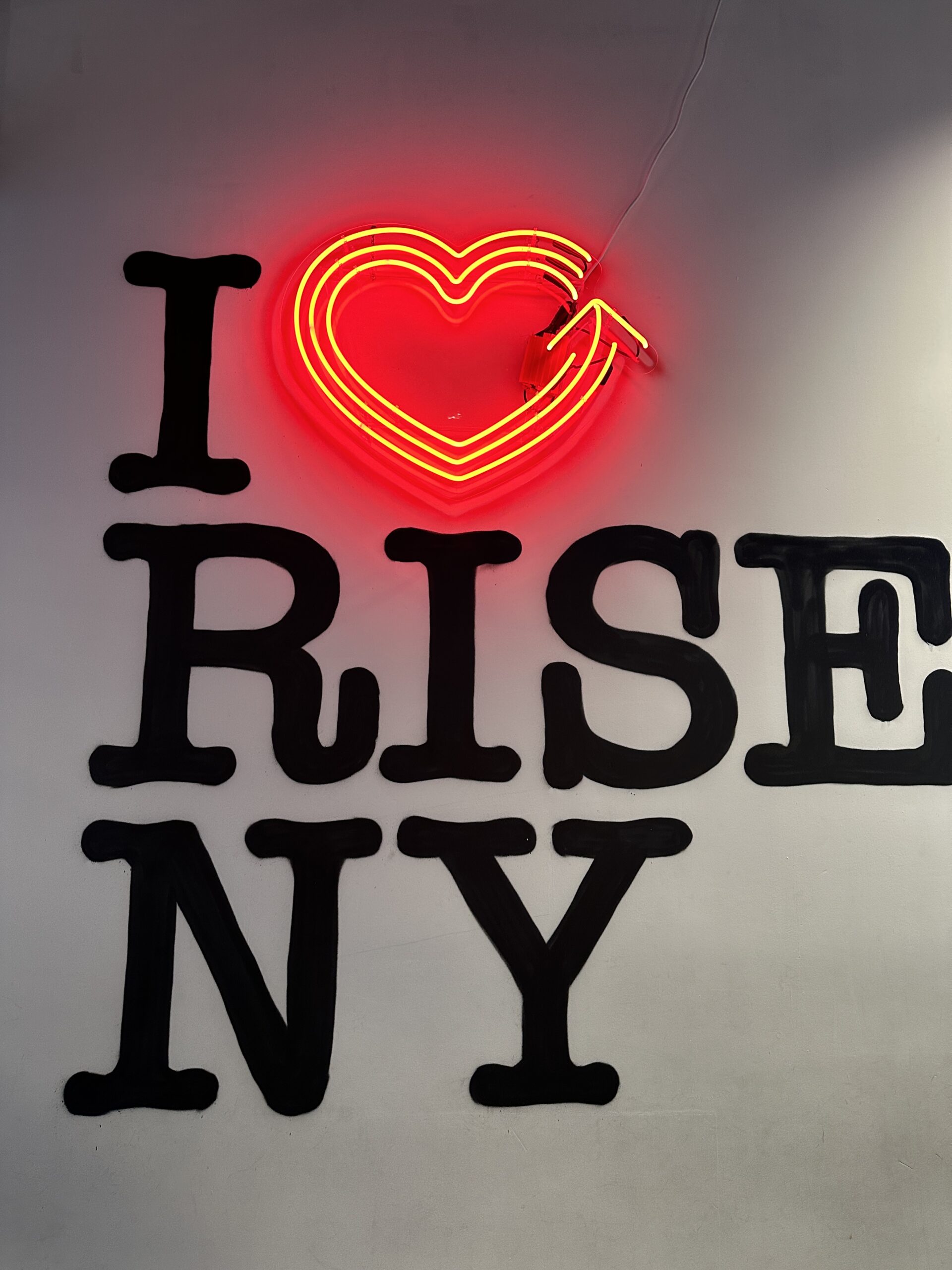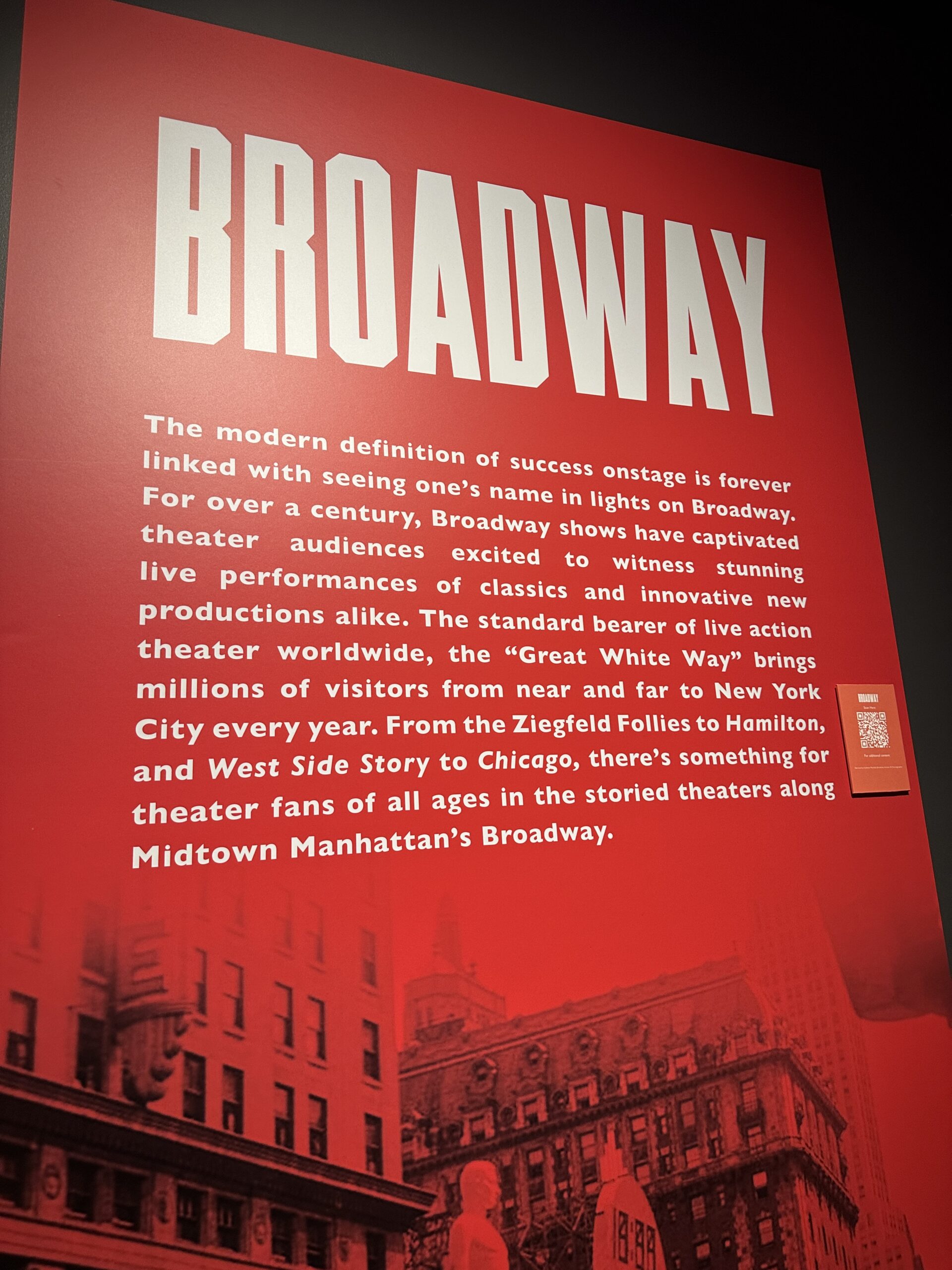 Take a Ride
You absolutely need to purchase tickets to Rise NY, to fly through the city and experience the history of New York. The three-part experience starts with a film, then museum-style galleries showcasing the city's pop-culture evolution, then finally, a ride that suspends you 30 feet in the air as you fly over the city skyline. Brody was obsessed, and the whole family loved it.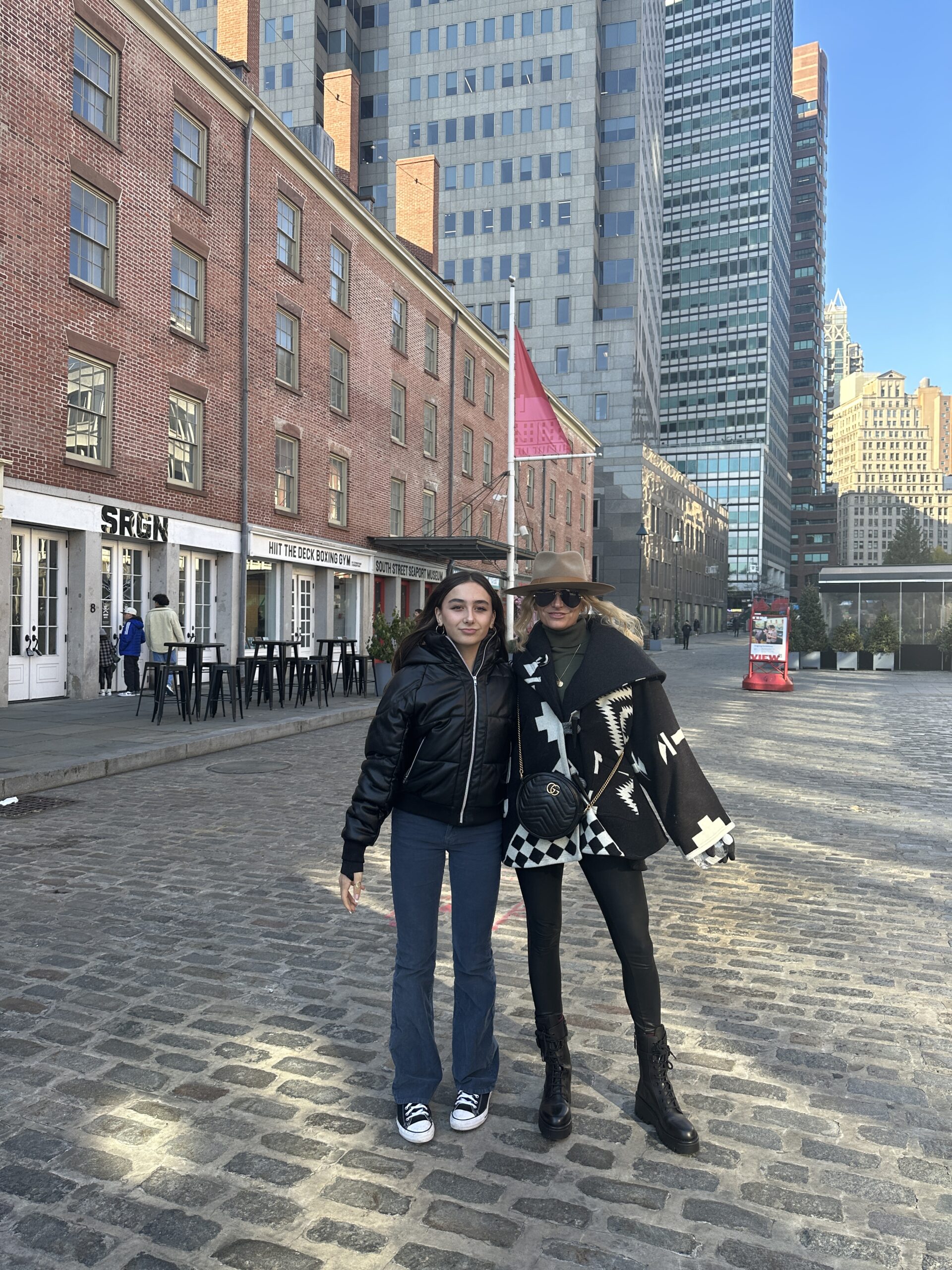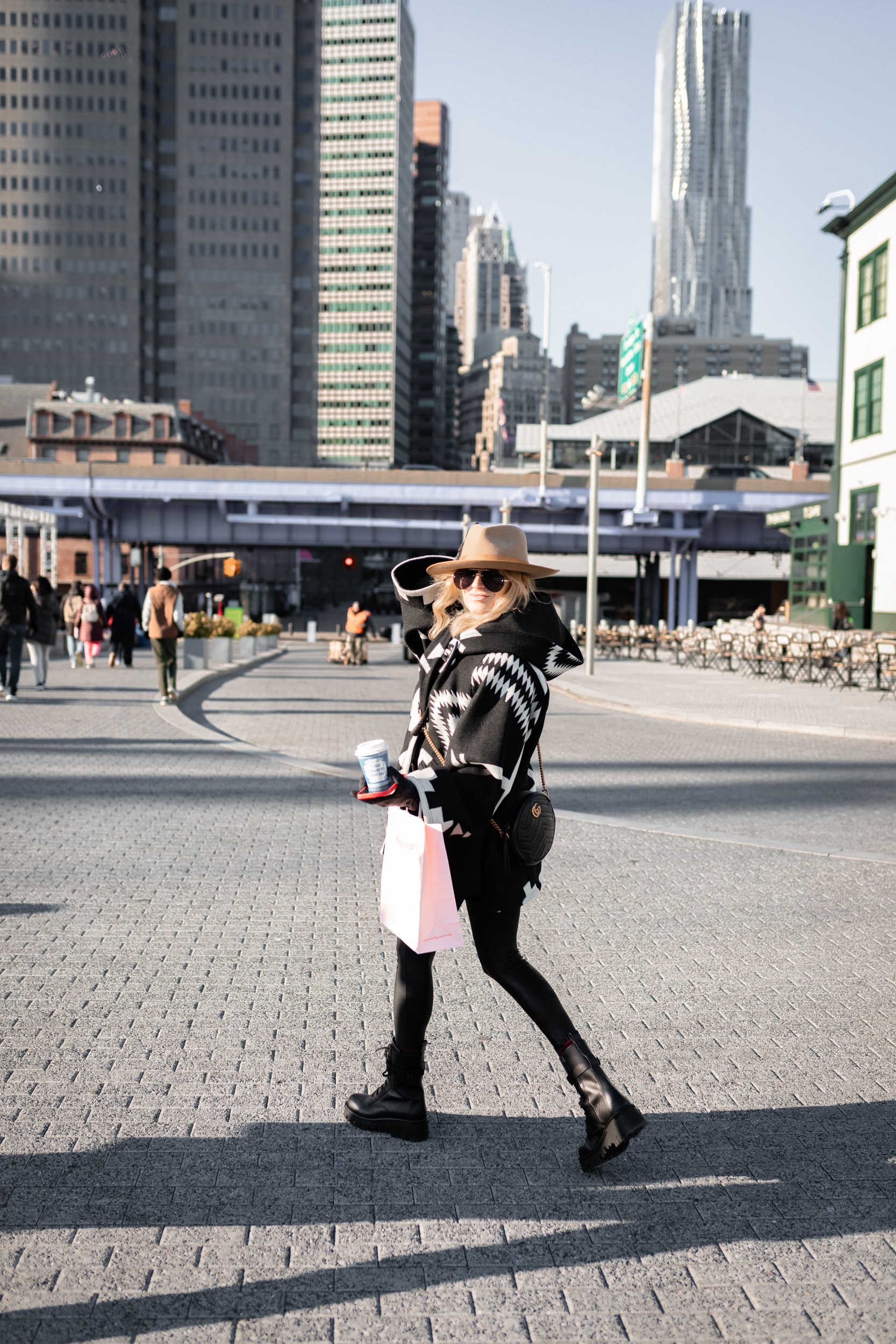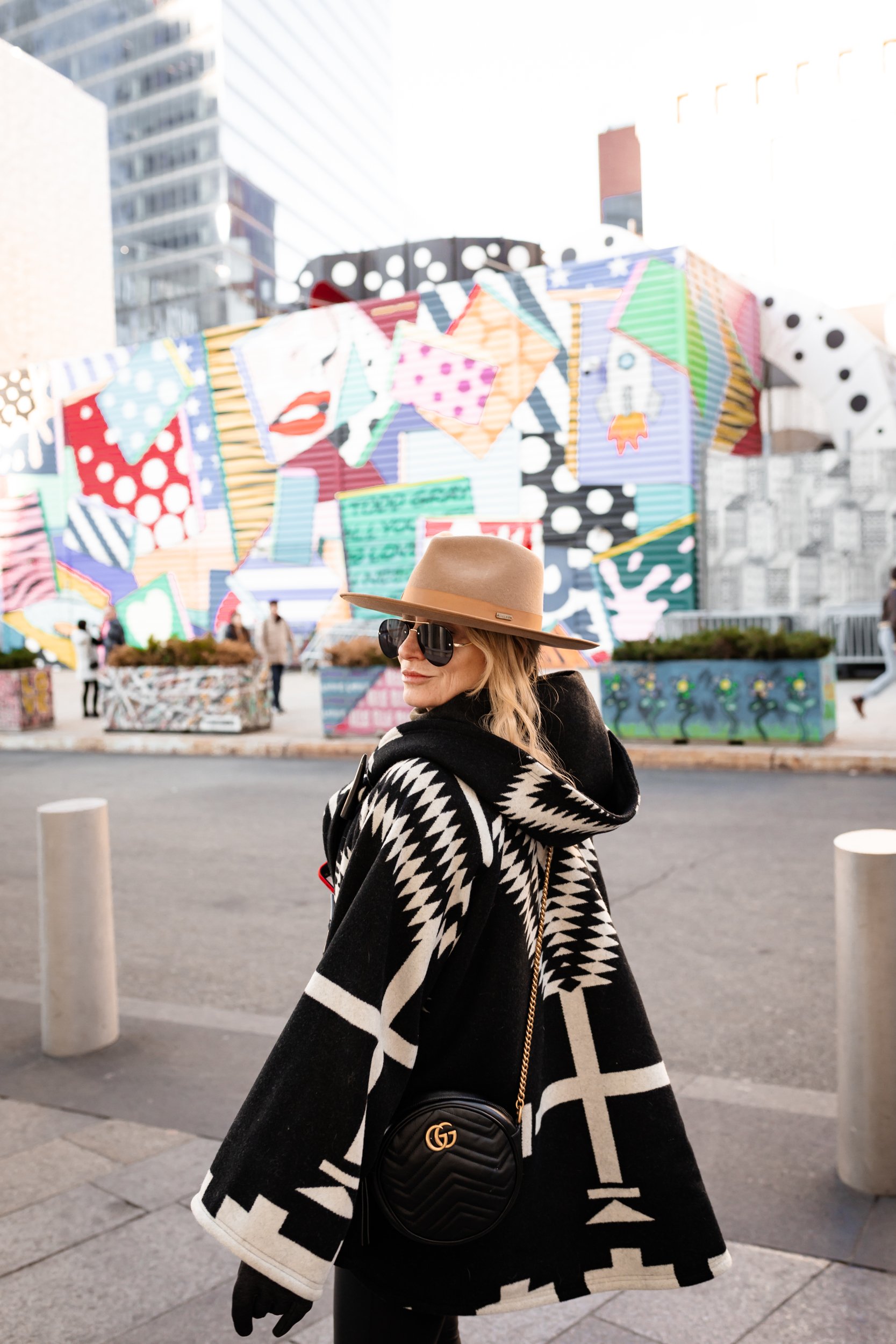 Make Your Own Shoes
If you have kids who love sneakers, book an appointment at the SRGN pop-up in Seaport Village! Kids can make custom sneakers for a few hours while you visit Santa Claus and sip hot cocktails on the pier! We went with family and friends for a day of shopping and fun by the water, and it made for such an awesome day!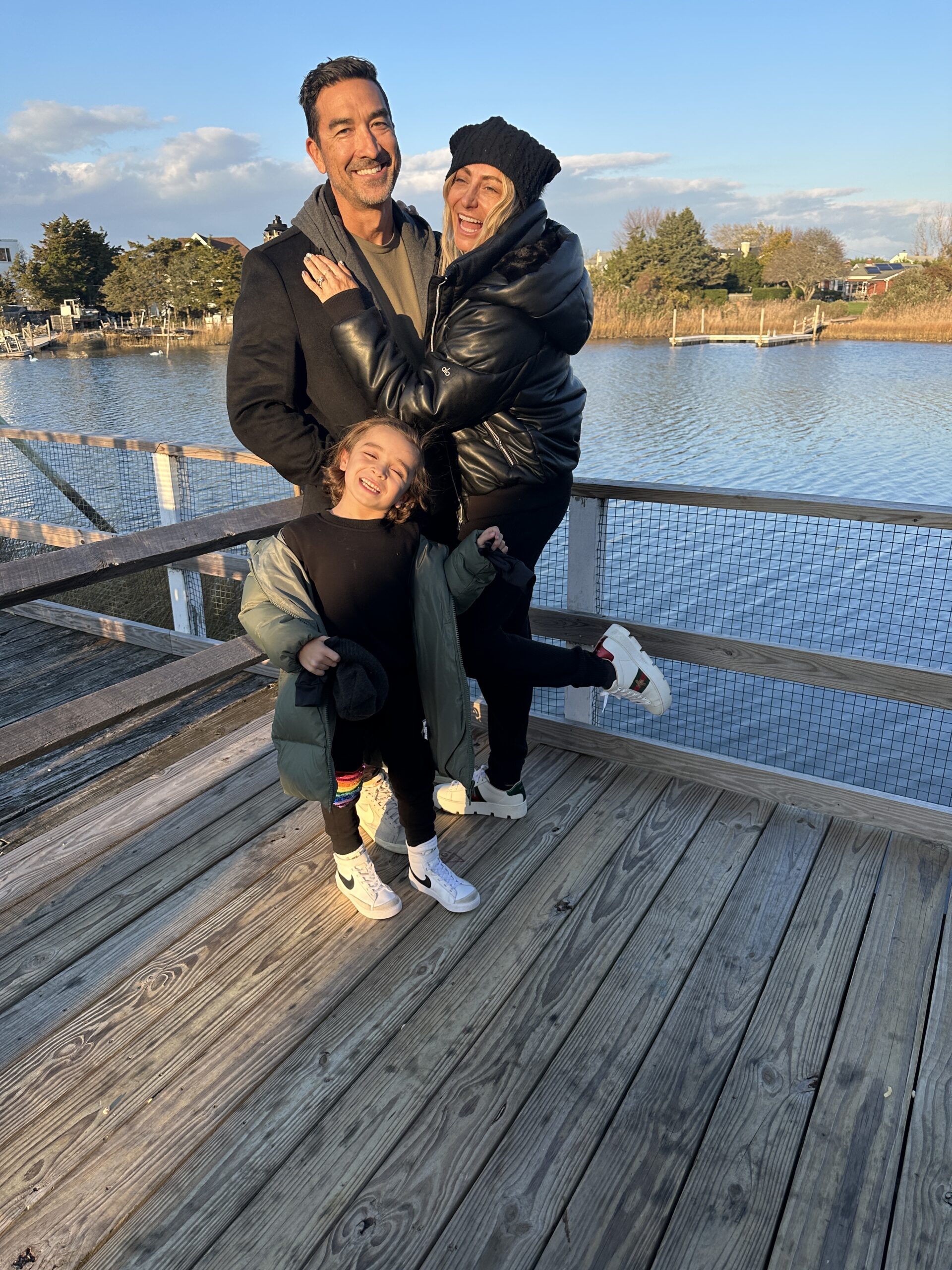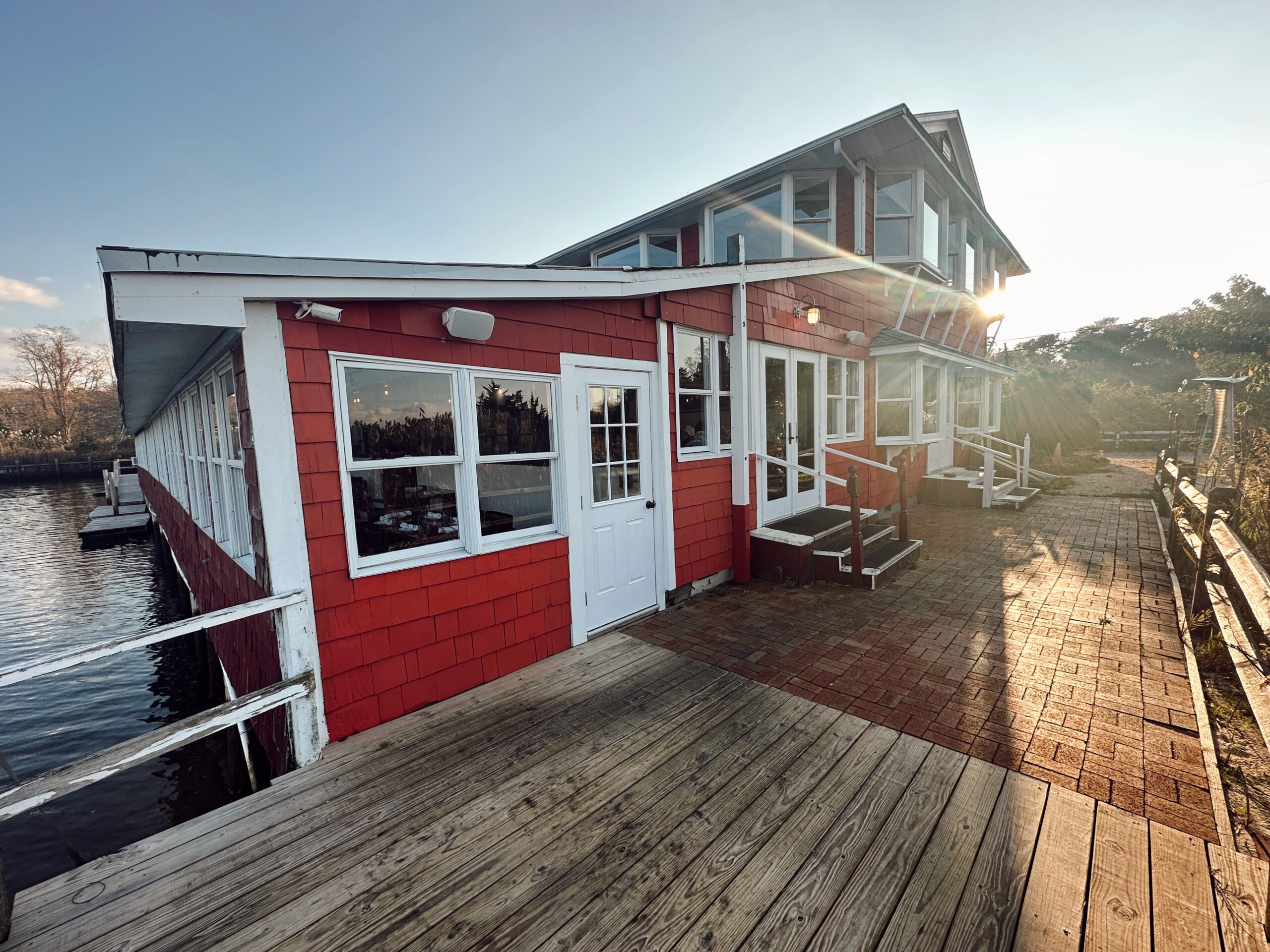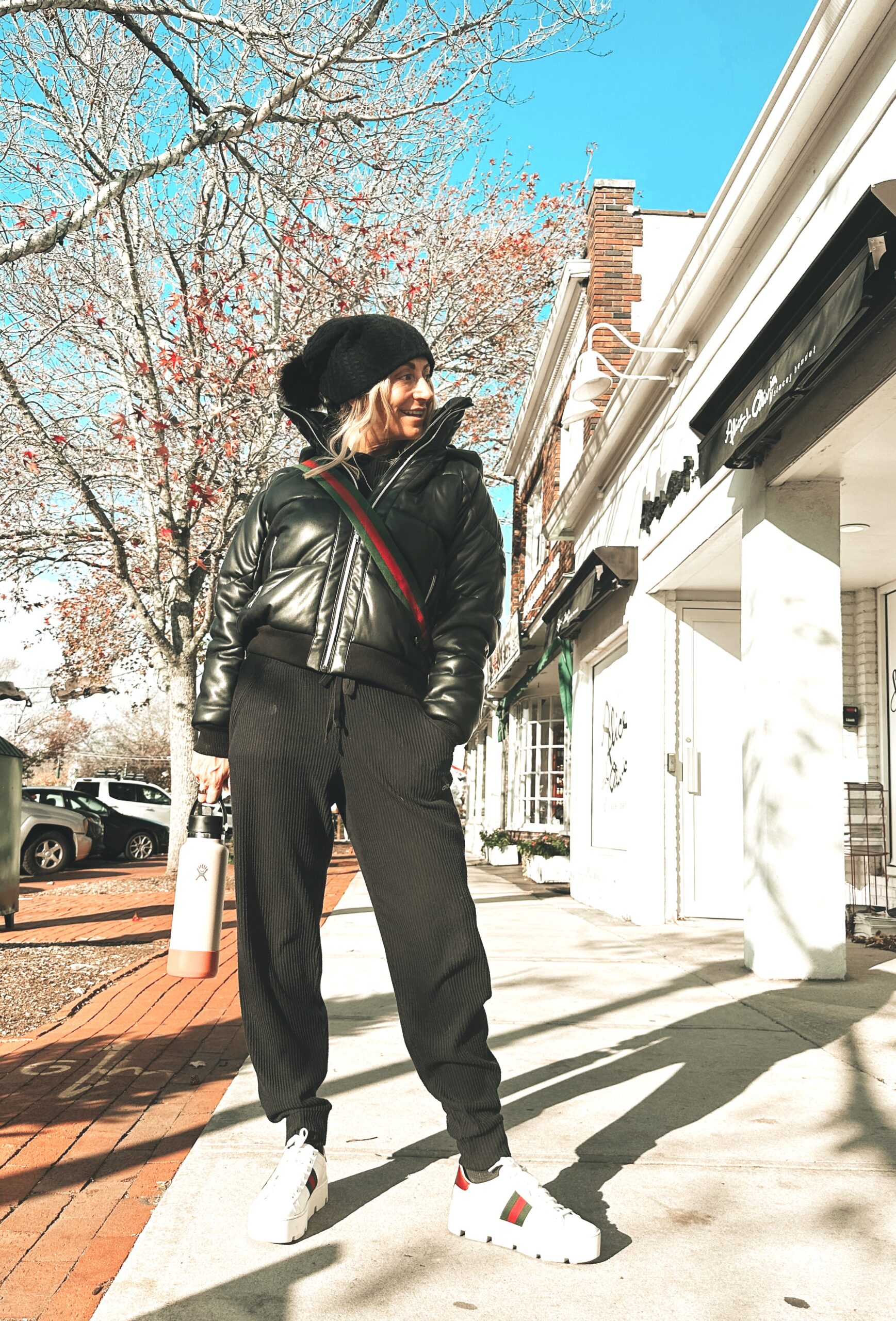 Visit the Hamptons
I know that the Hamptons are traditionally a summer destination, but in the winter, it's empty, quiet, and absolutely beautiful. Even in the winter, the Hamptons are never a bad idea! We visited for a national lacrosse tournament with my oldest son Jackson, but it was a fun detour for all my kids. Just remember it is cold, cold, cold!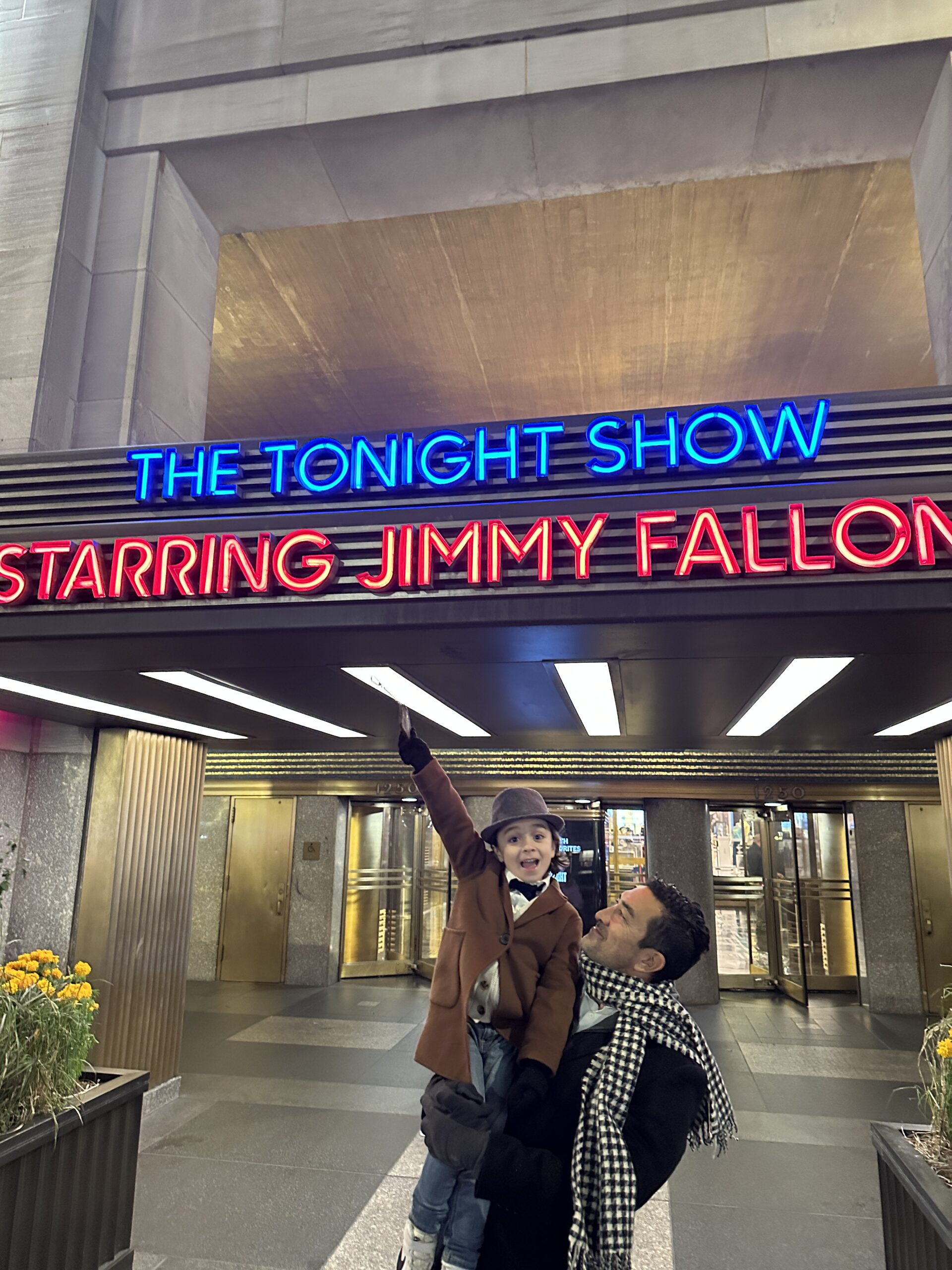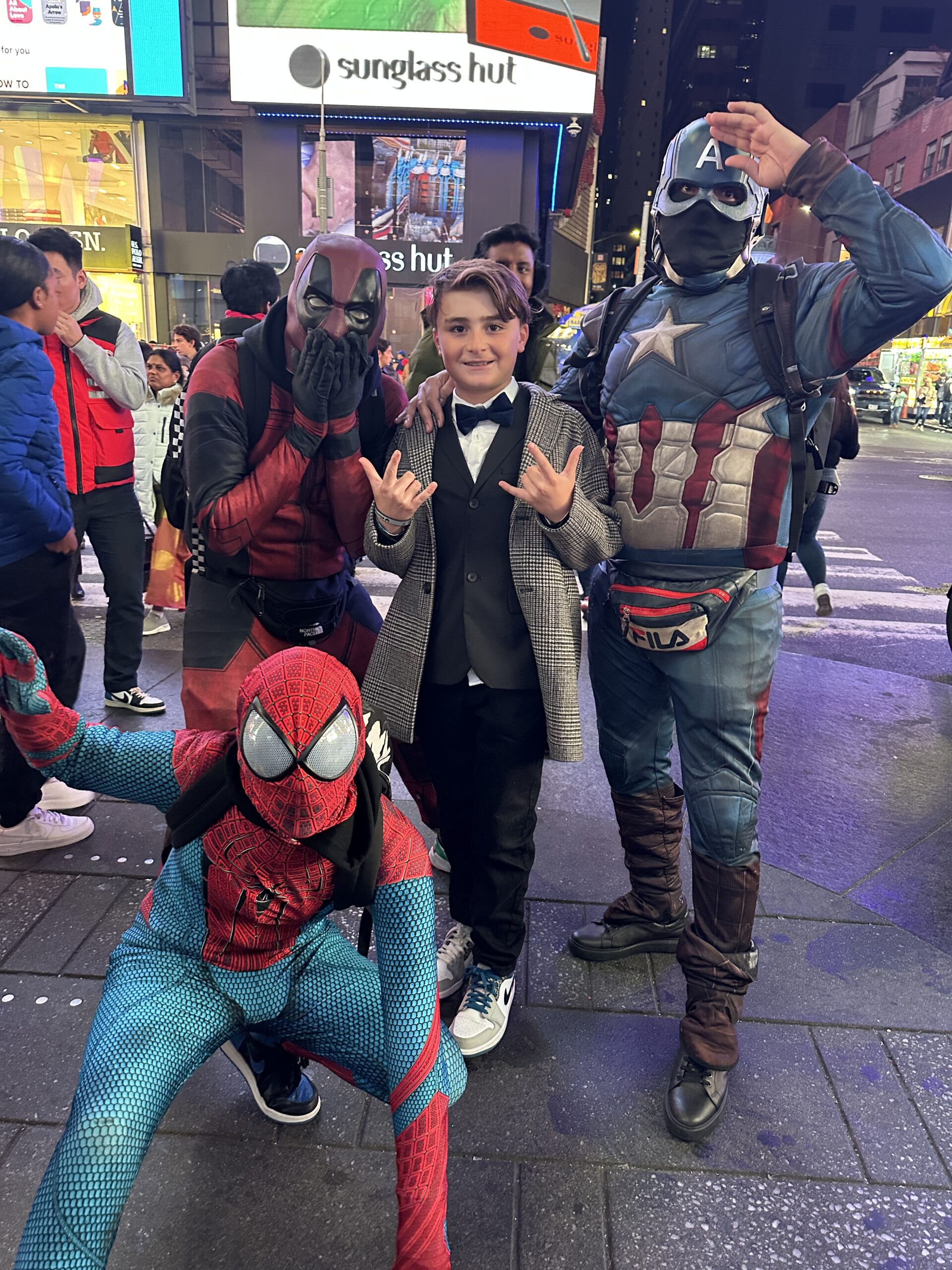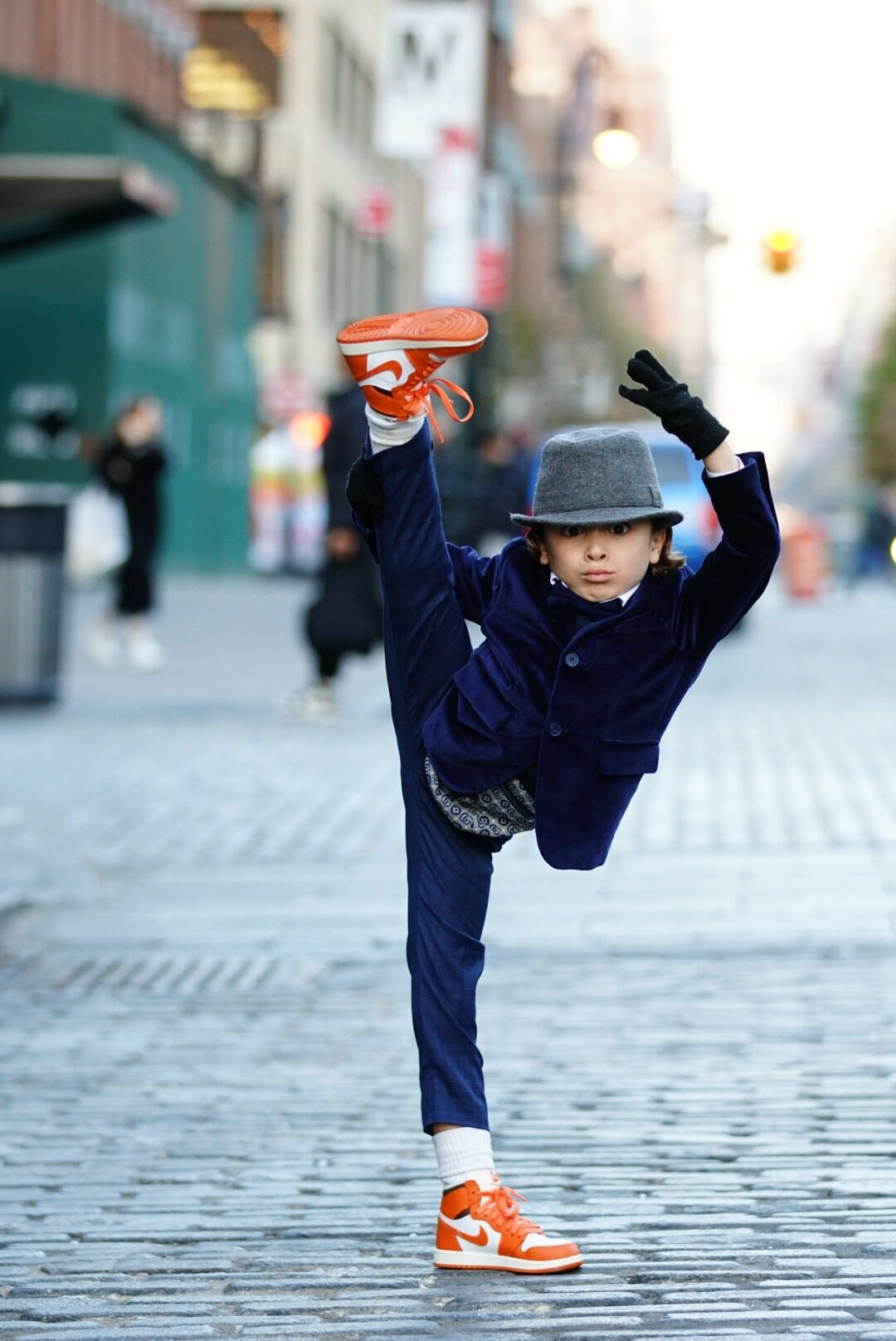 Book a Show
You can't visit NYC without seeing a show on Broadway. And while it can be expensive (especially for a family of six!), there are ways to get tickets for less. Grab tickets online with holiday sales and specials, head to TDF's TKTS Booth under the red steps in Duffy Square on the day of the show, or head to the theater's box office as soon as it opens on the day of the show. This might not work for the most popular shows, but it will still save you money on fees.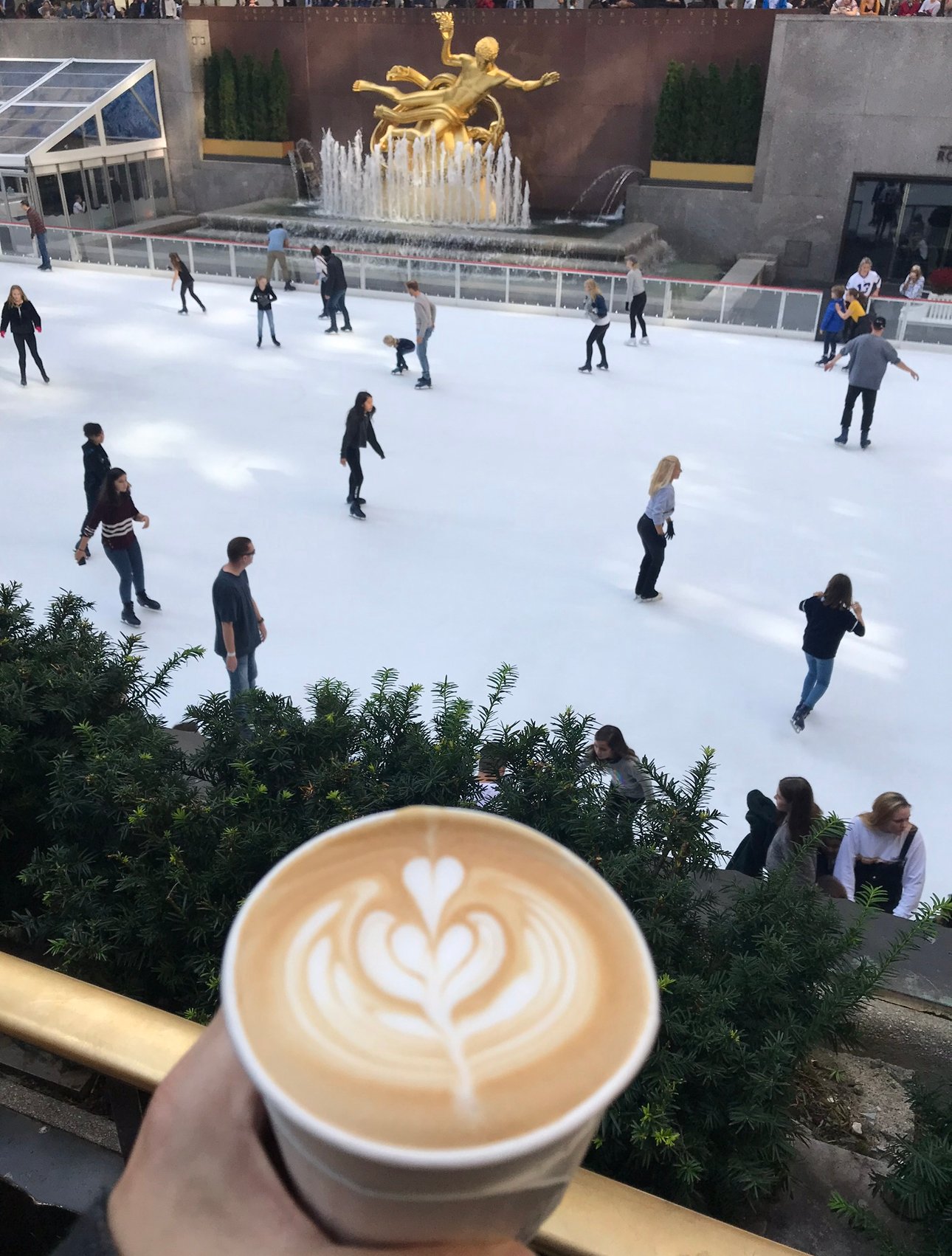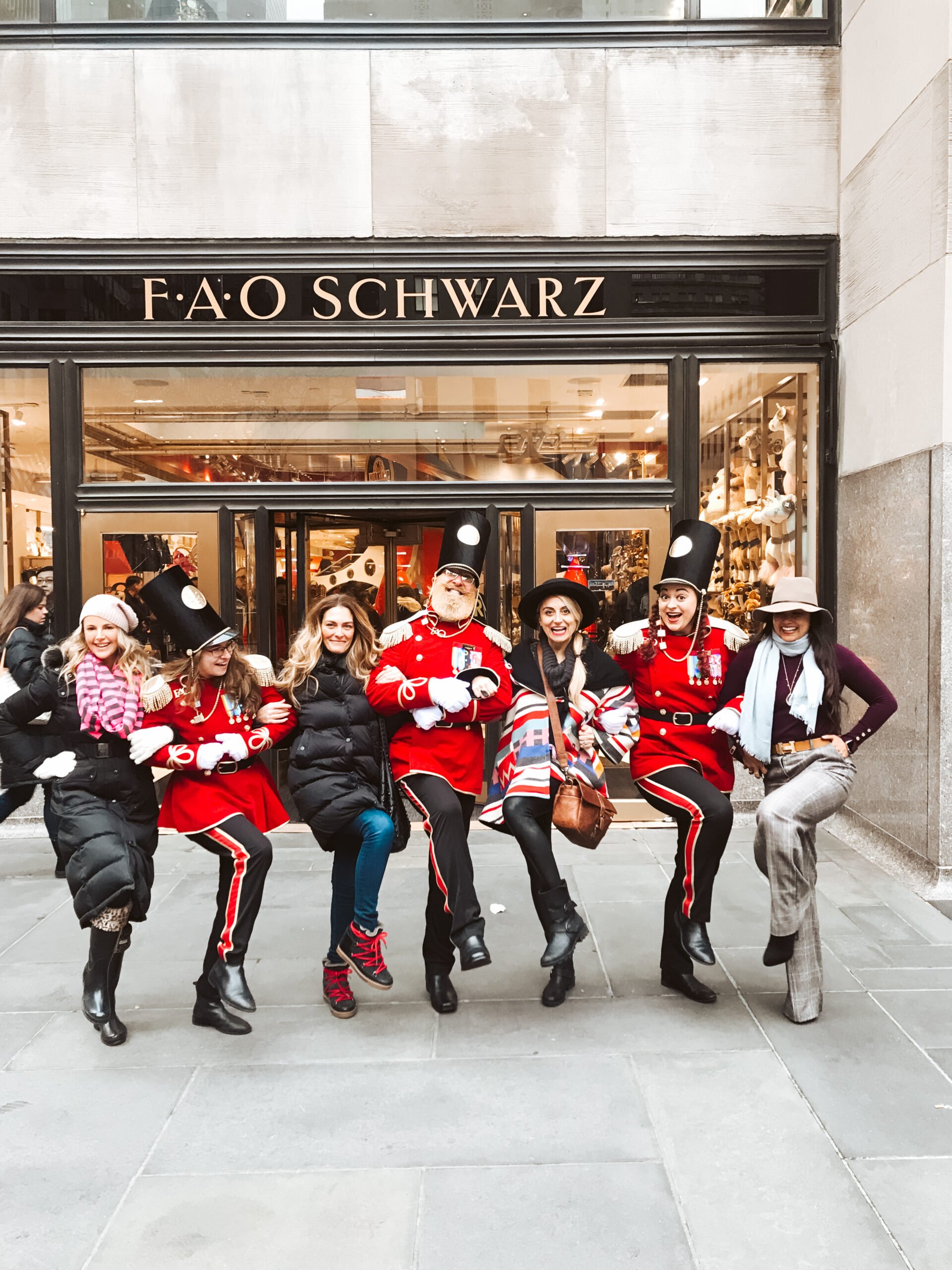 Go Ice Skating
Ice skating at The Rink at Rockefeller Center is a must-do if you're in NYC around the holidays. It's probably one of the most famous spots in the city and is seen in countless holiday movies! Keep in mind, lines can get really long, especially once the Christmas tree is up. Since you and your family don't want to be standing in the freezing snow all night waiting, I'd recommend reserving VIP tickets in advance.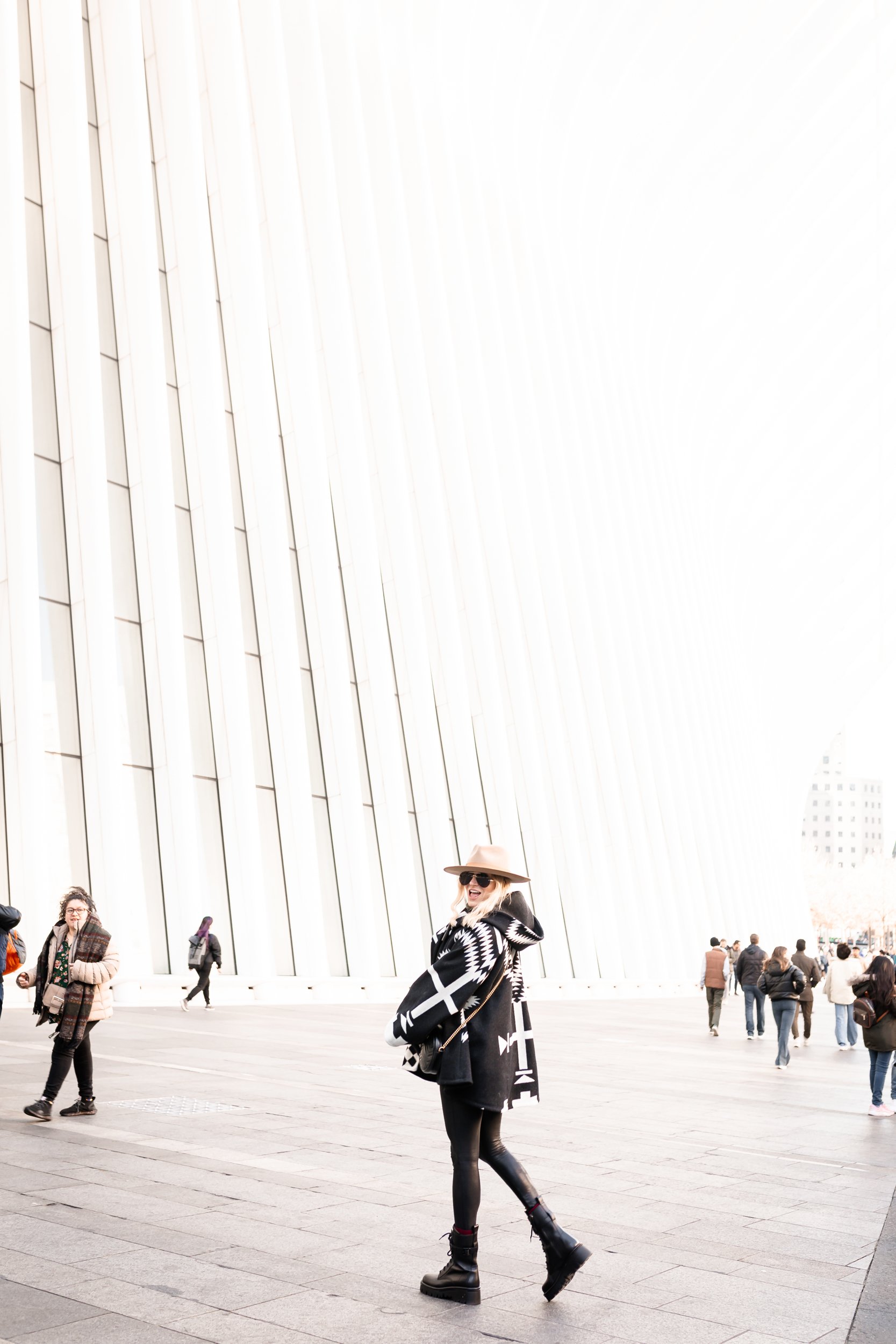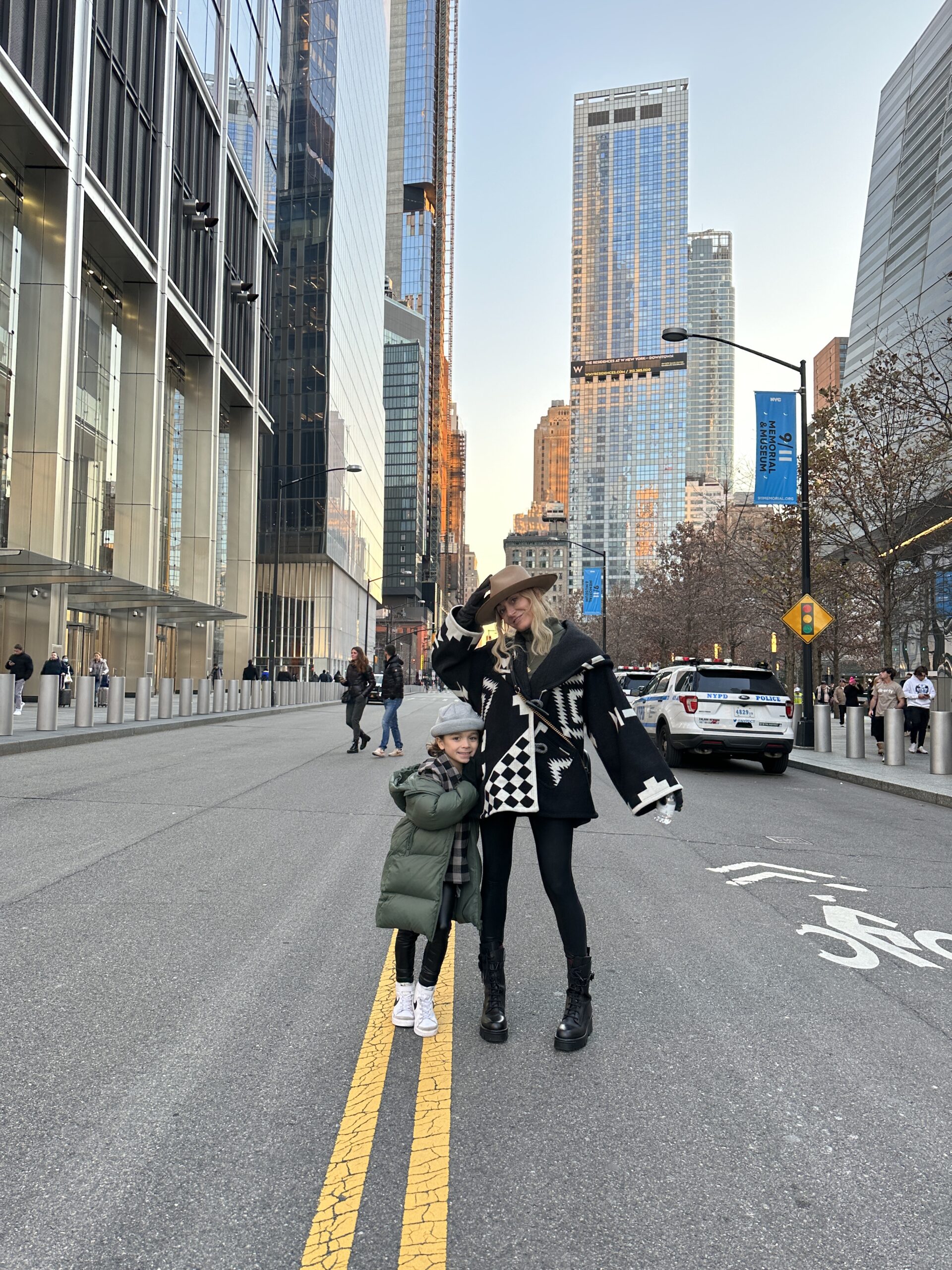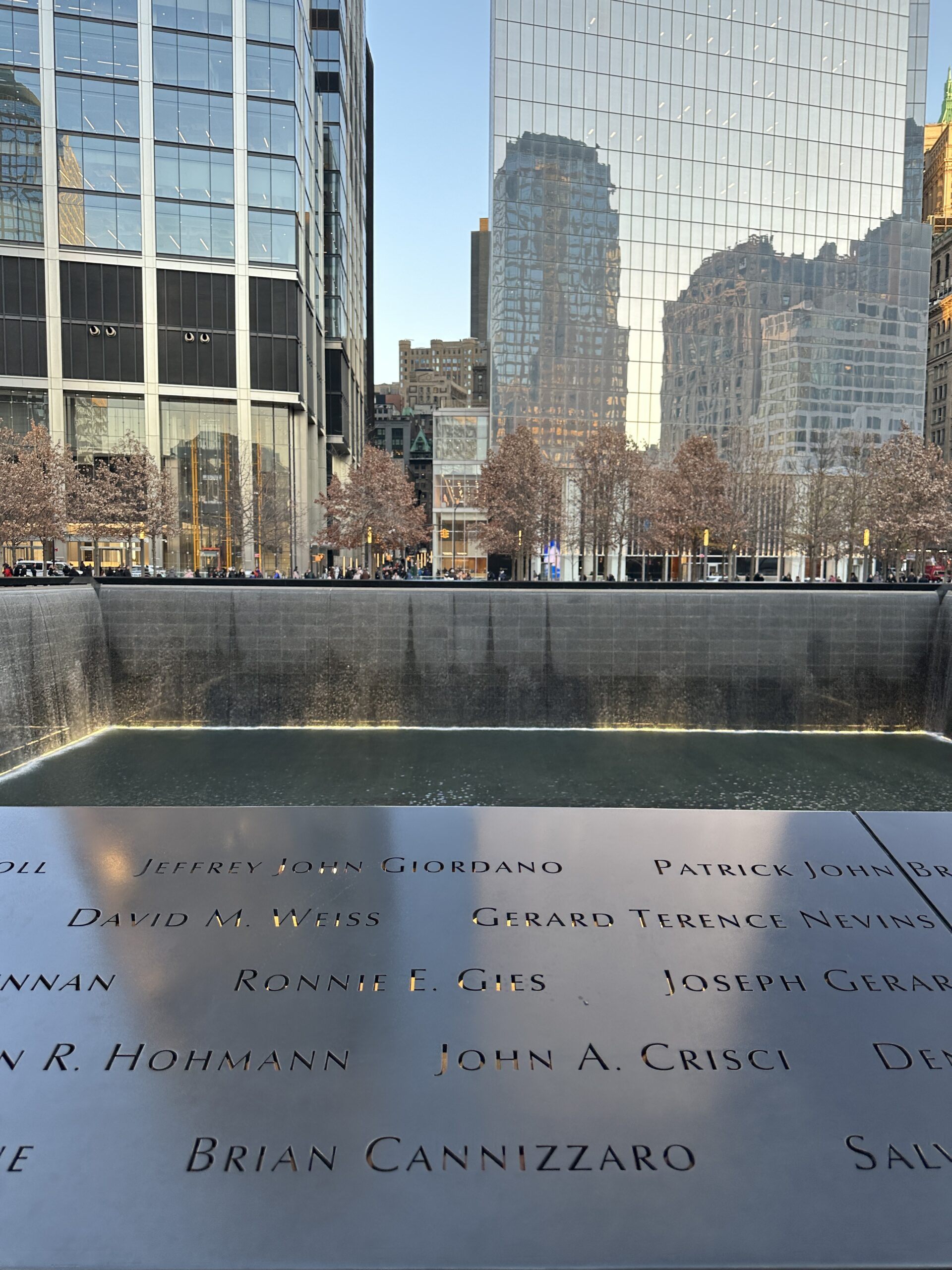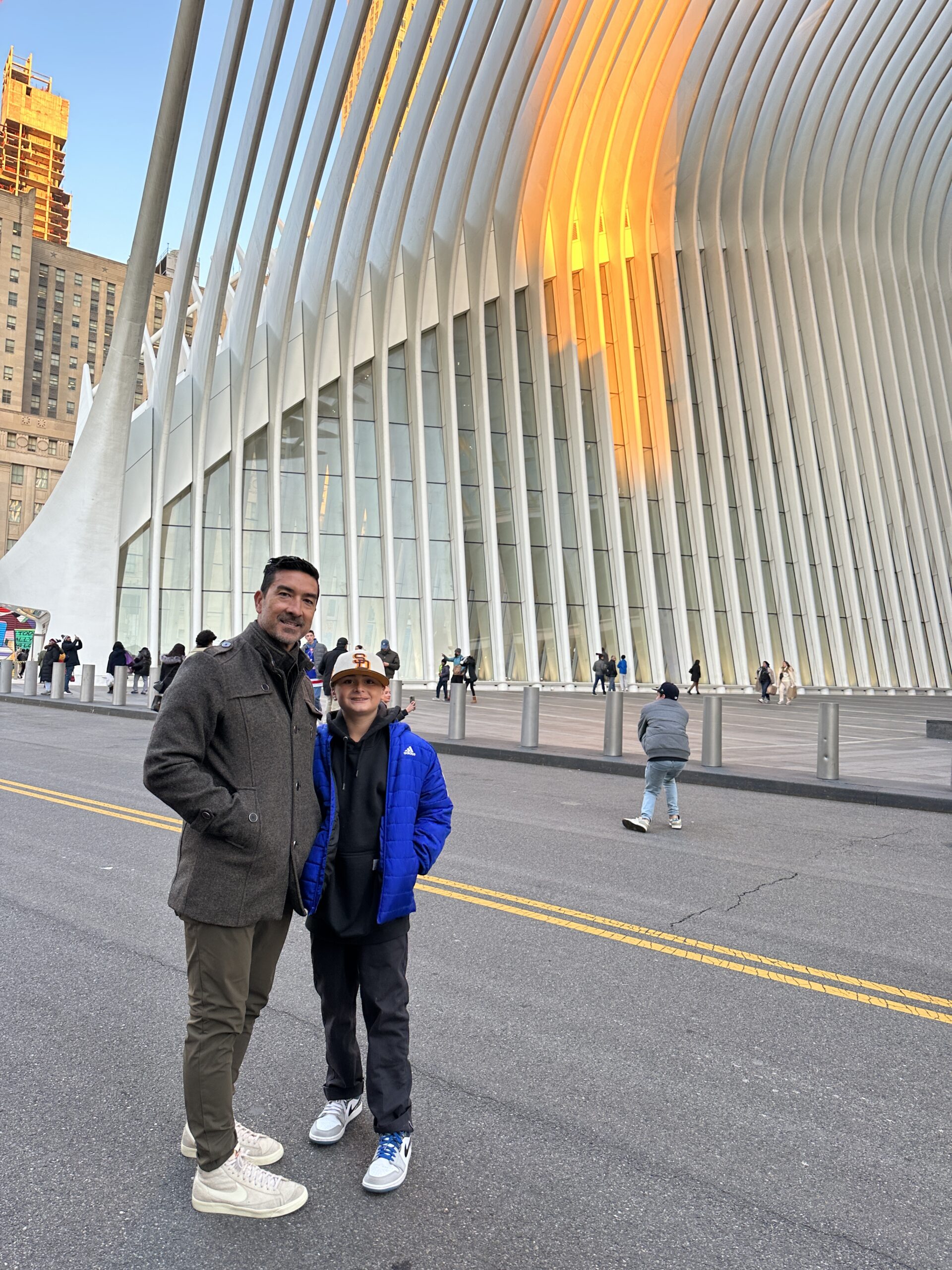 Visit the Memorial
I was blessed with my four children after 9/11 so my kids have to learn about this tragedy through history books, stories passed down from family and what they learn in school. To give them a better understanding of what happened, we stopped at the 9/11 Memorial where they house a collection of monumental and authentic artifacts and have a series of programs that help kids and families learn more about that day through age-appropriate conversations and activities.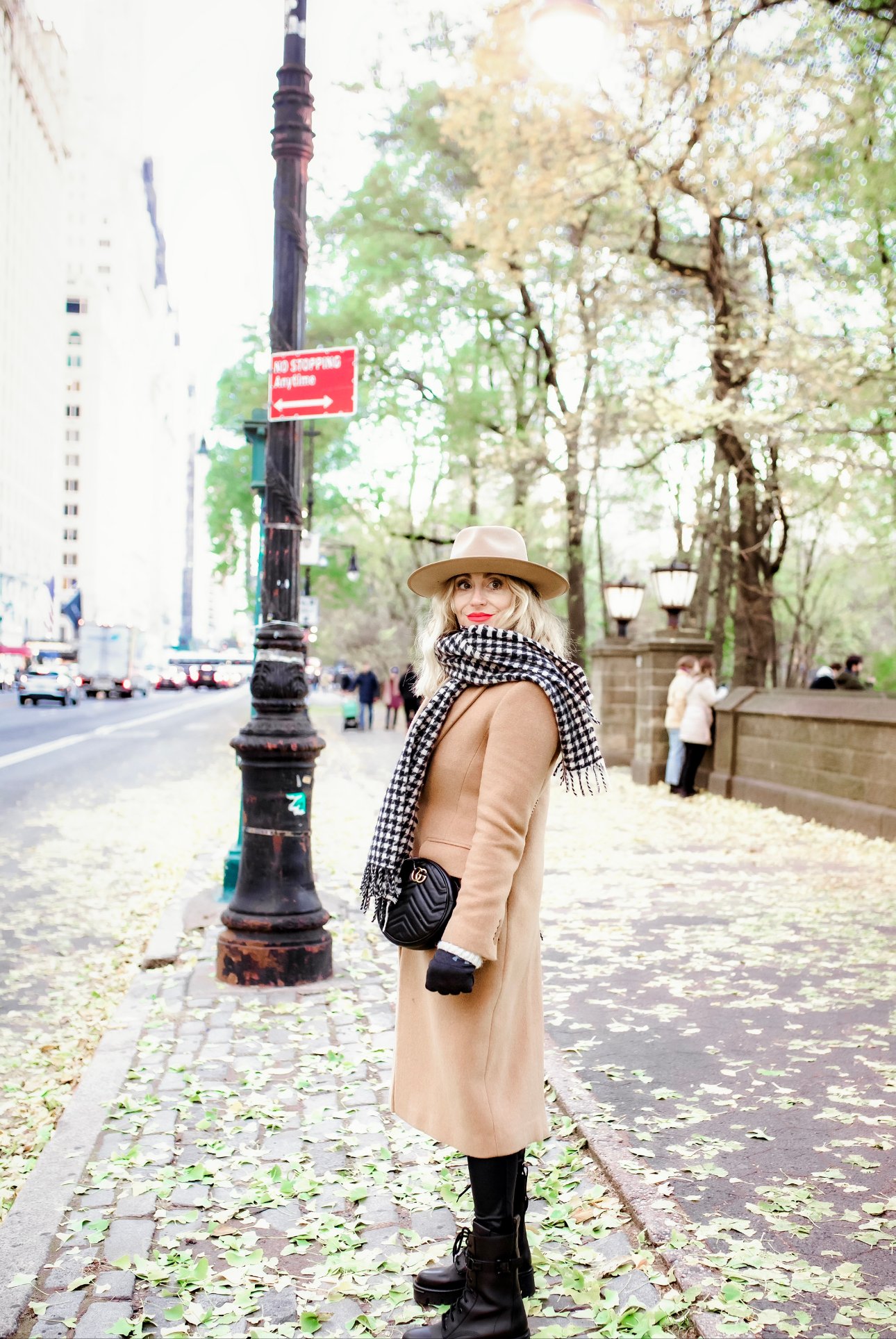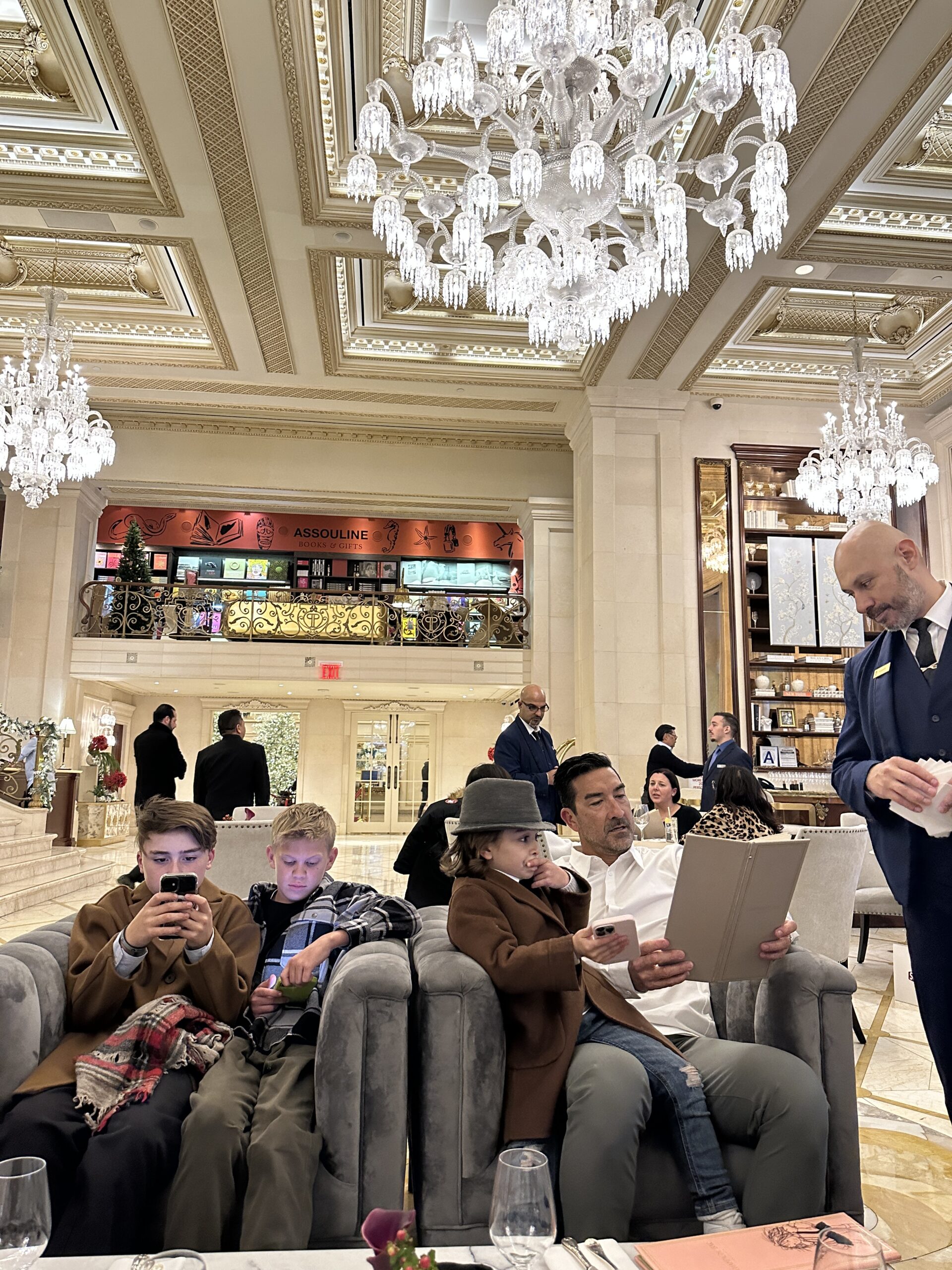 Stop For Tea
Stop at The Plaza just to say you stopped at The Plaza. For over 100 years, The Palm Court inside The Plaza, has been New York City's iconic destination for afternoon tea. Make a reservation and stop for tea, go to their incredible book store on floor two or simply order one of their specialty drinks! Word of caution: The Plaza is as expensive as it sounds.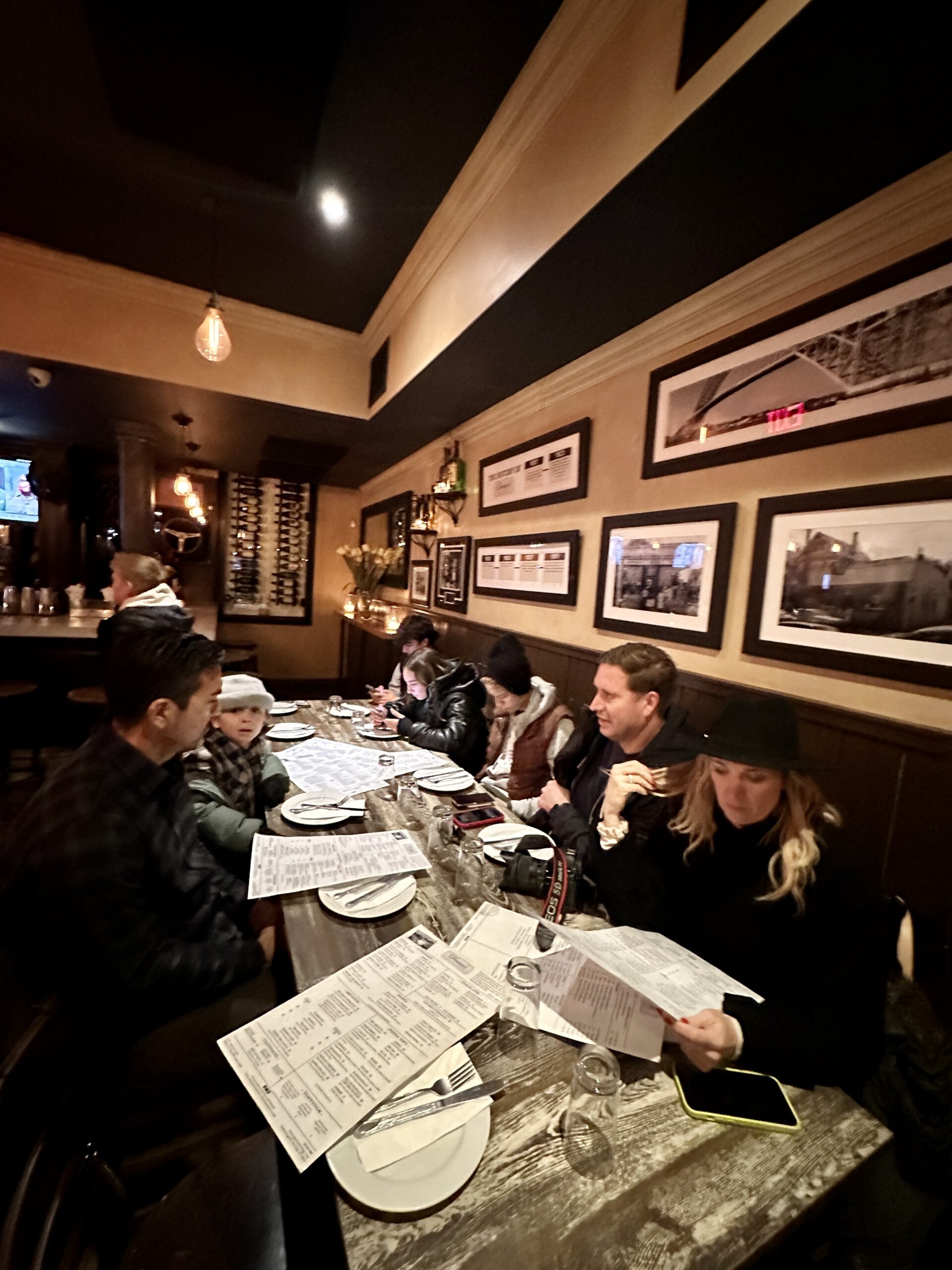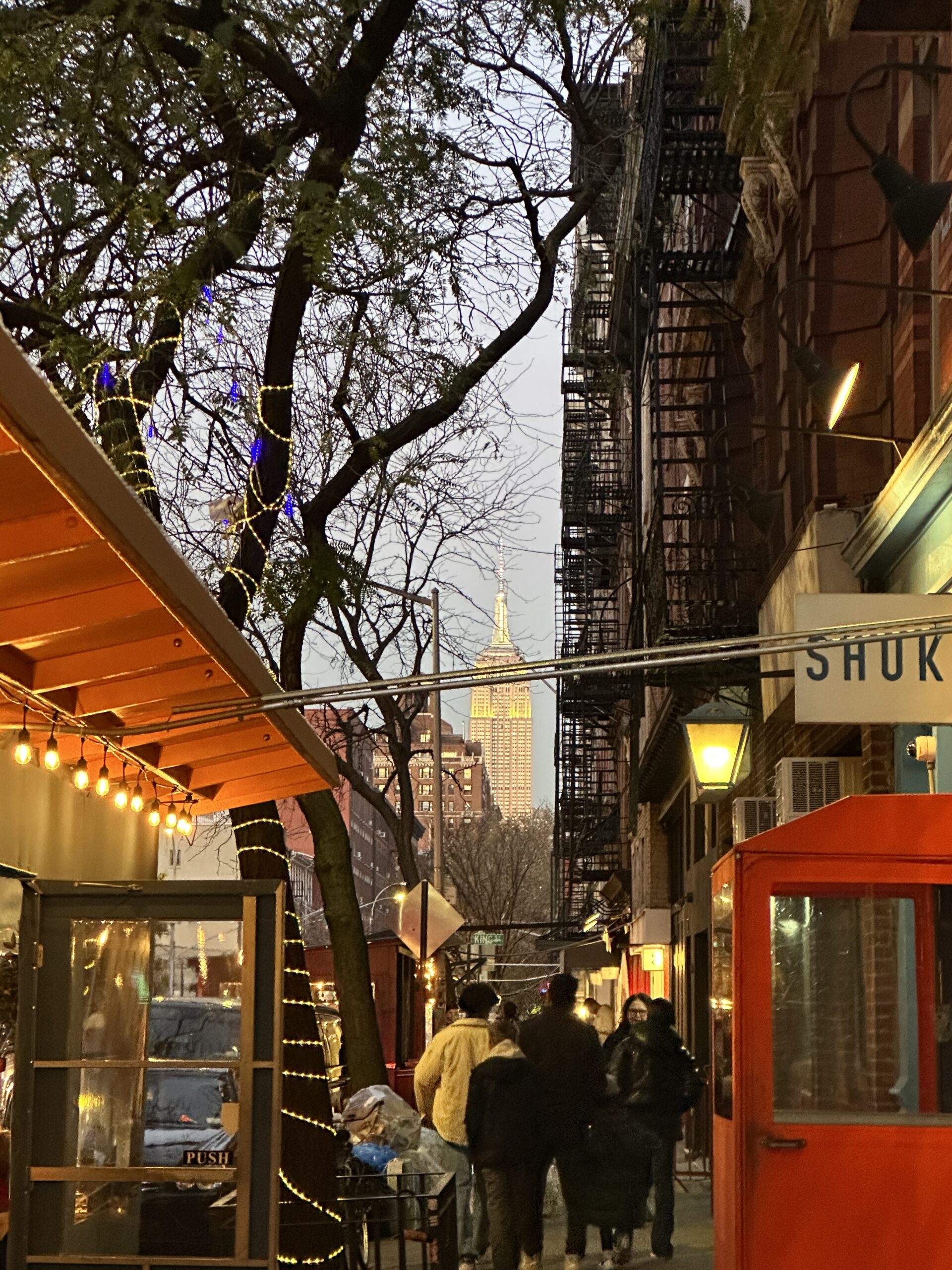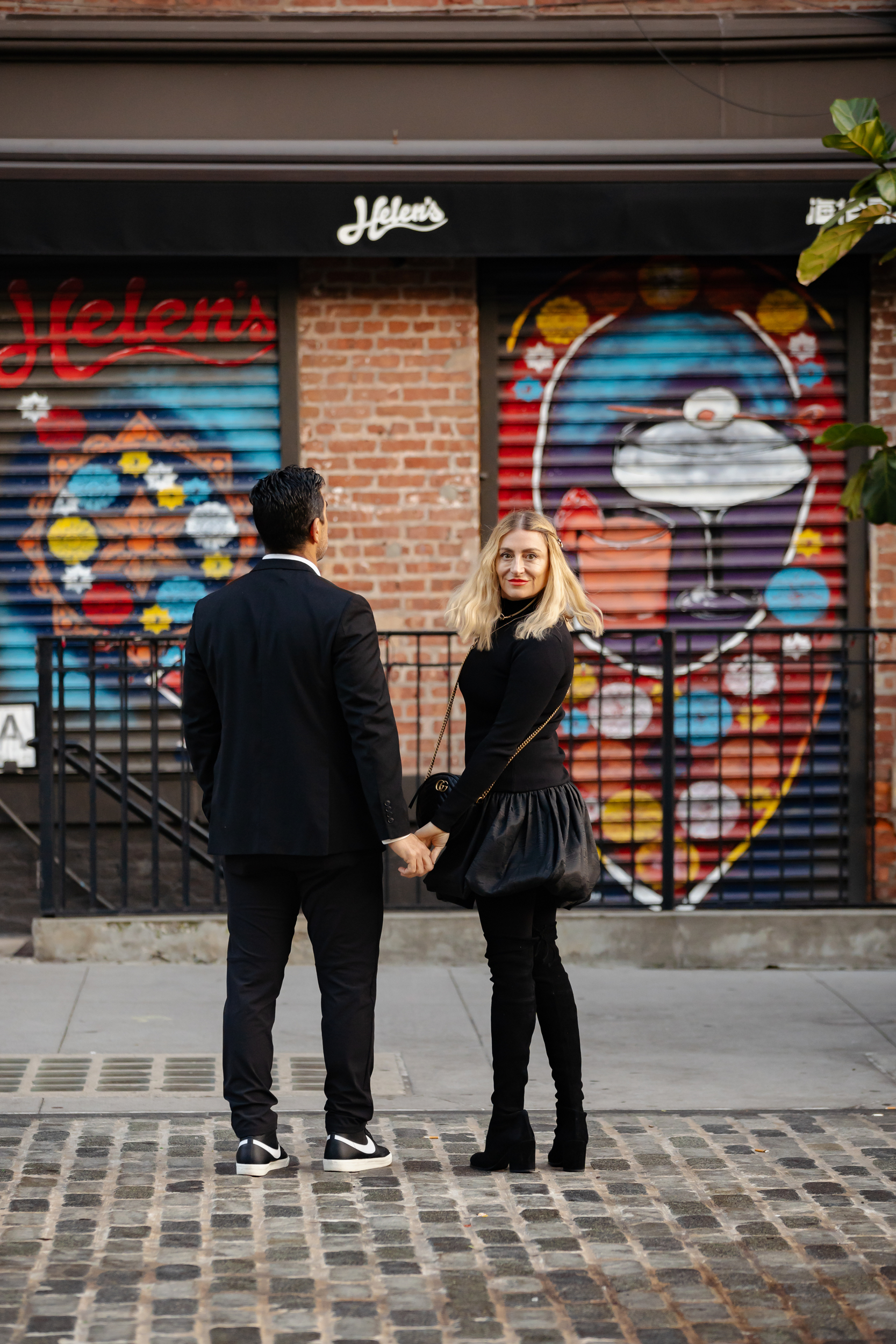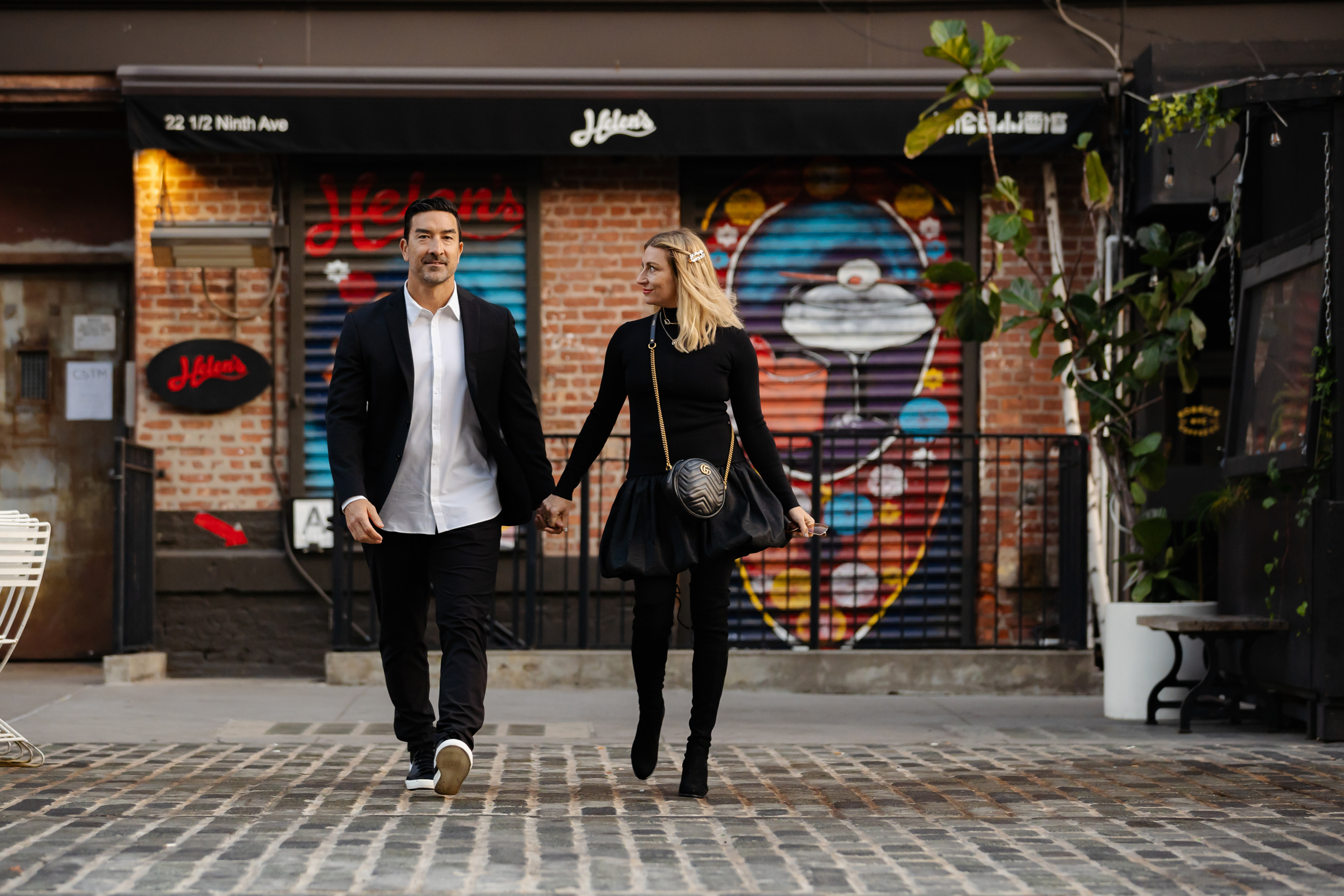 Eat at a Local Favorite
Eating at Denino's in the West Village is basically a staple for New Yorkers. If you love pizza, and want to try an authentic favorite, you and your family must try it. Denino's pizza has been around NYC since the 1930's but this location just opened in 2016. It's been a longtime favorite of ours, and if your kids are pizza lovers like mine, this will be a new family favorite.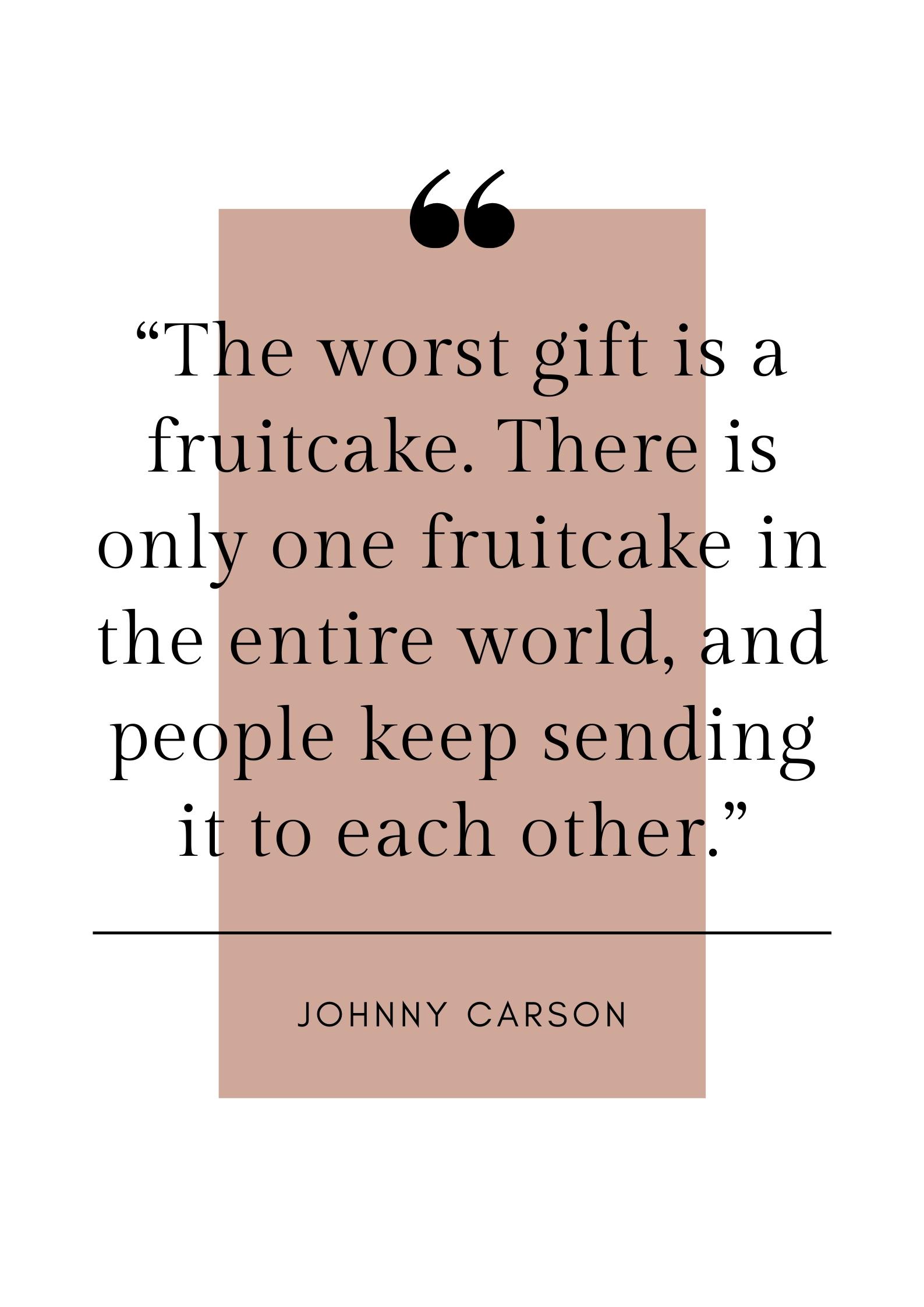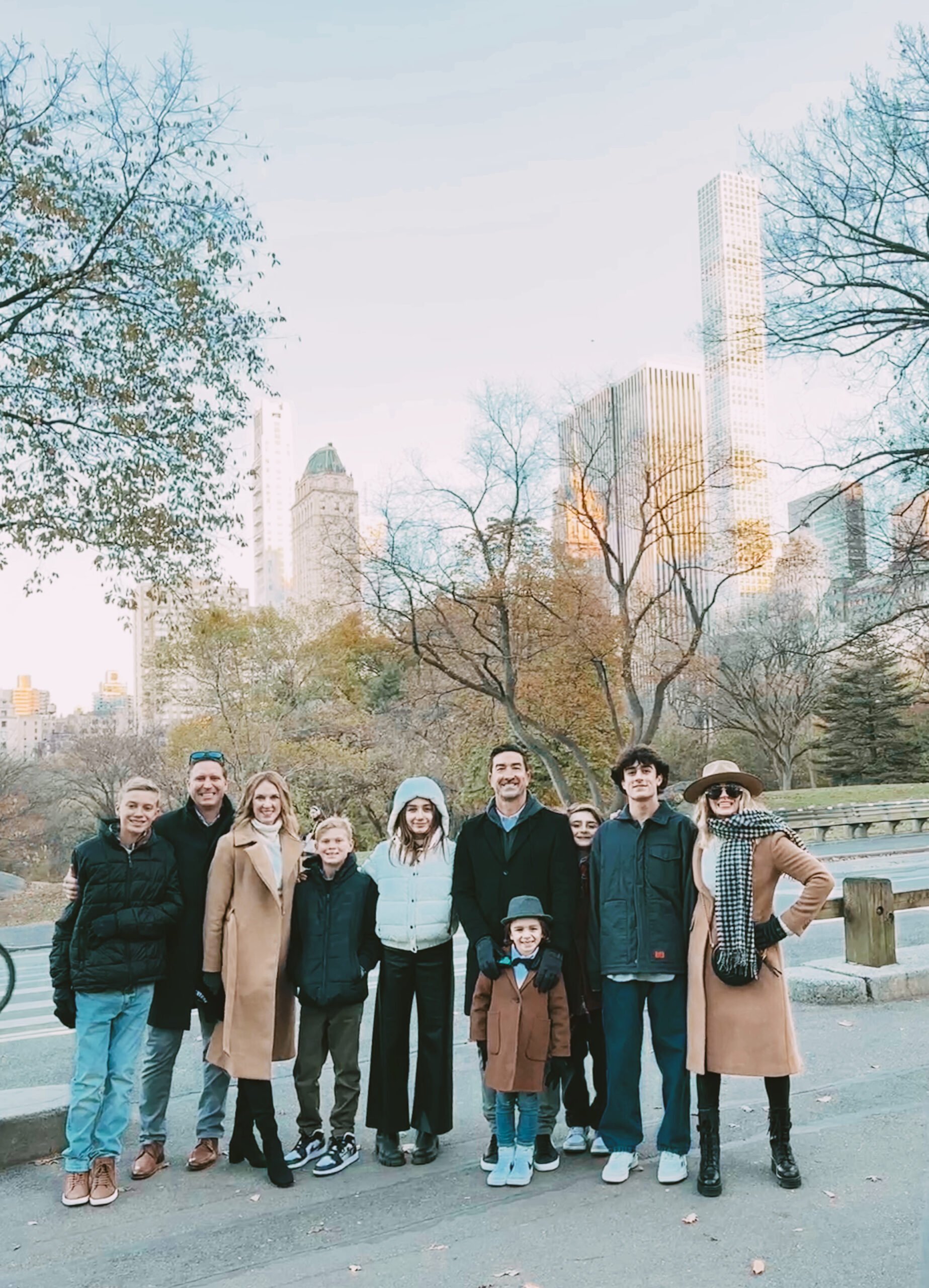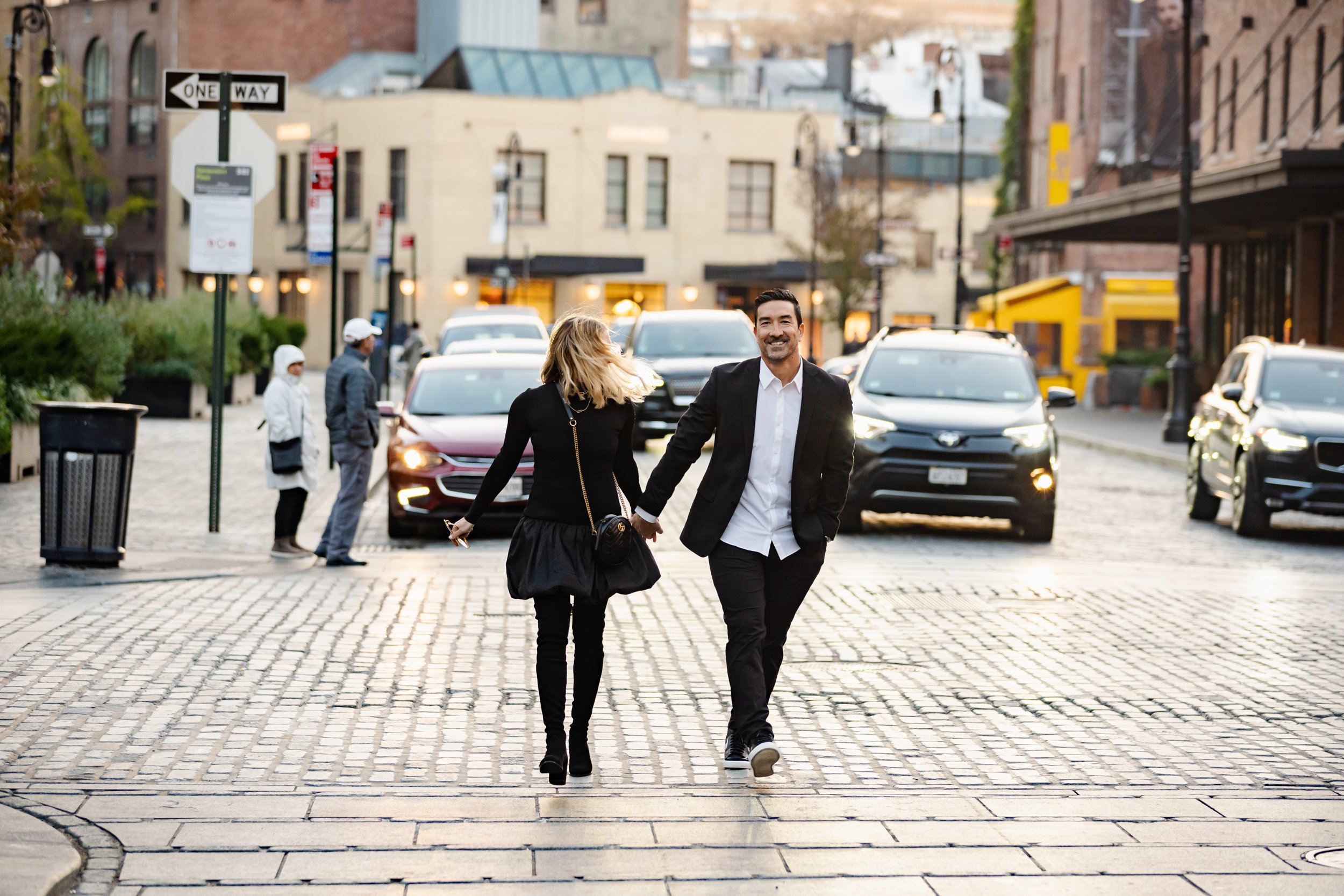 Tips for Parenting In Style...
Never boring, always awesome. Keep up to date with the latest from City Girl Gone Mom.