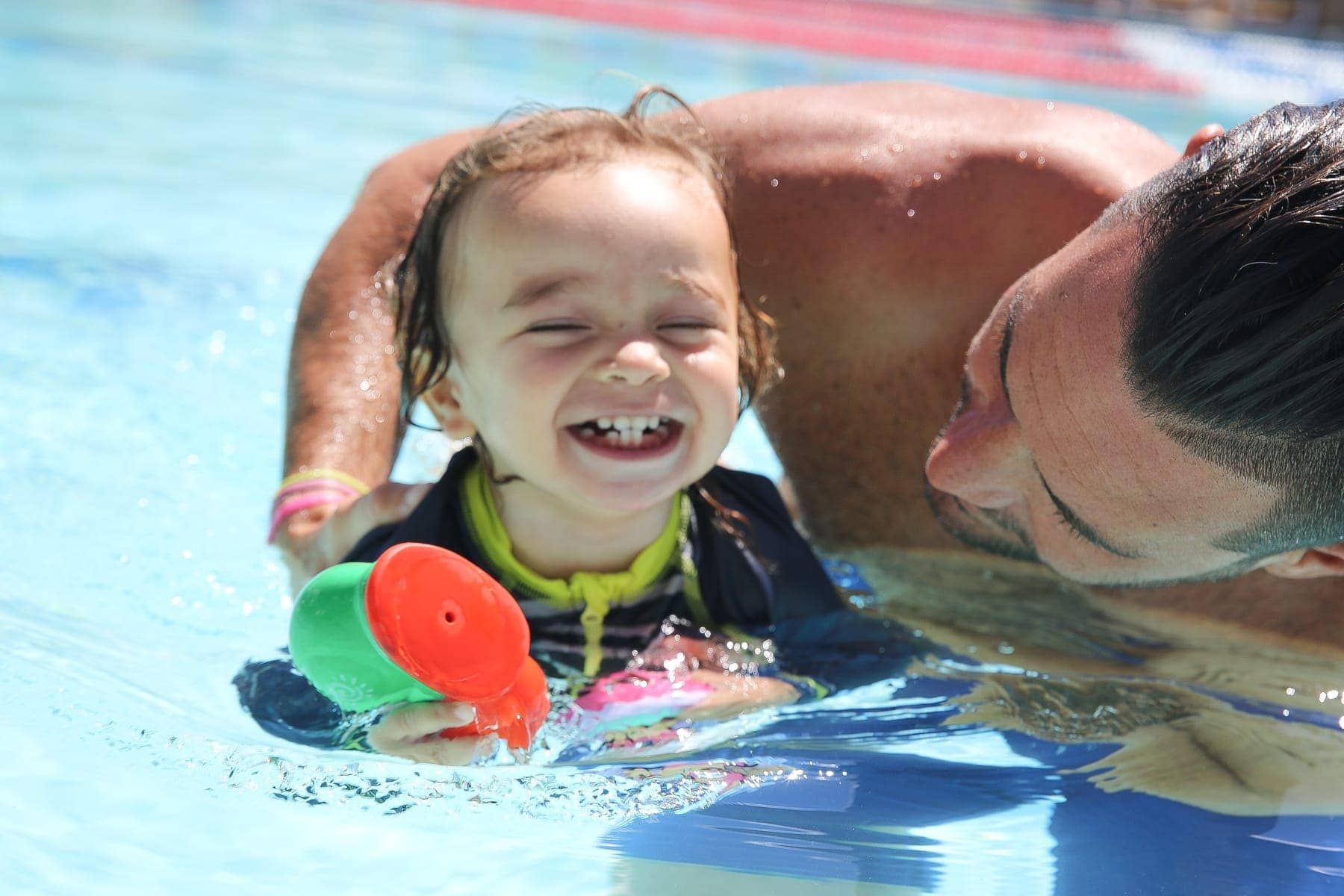 This Post Is Sponsored! Thank you For Sponsoring CityGirlGoneMom!
The aches and pains that go hand in hand in pregnancy can be tough on a woman's body. When I was pregnant with my first child Jackson, we were stationed in San Diego. I met a group of other military moms who were also expecting their first child. Together, we created a swimming village of mamas that would meet a few times a week. Due to its low impact and sense of reawakening, I fell in love with the sport. I would feel weightless in the water and just go for hours. Ten years later, we are all still friends and still occasionally get together for swim sessions.
As much as I love to surf and swim, getting my kids in at an early age has been incredible for their health and safety. As in many places, swimming is a way of life in Southern California, and the sport encourages a healthy level of physical and social activity. The Bay Club promotes an active lifestyle all year long and their emphasis on swimming provides everything I could possibly want for my children.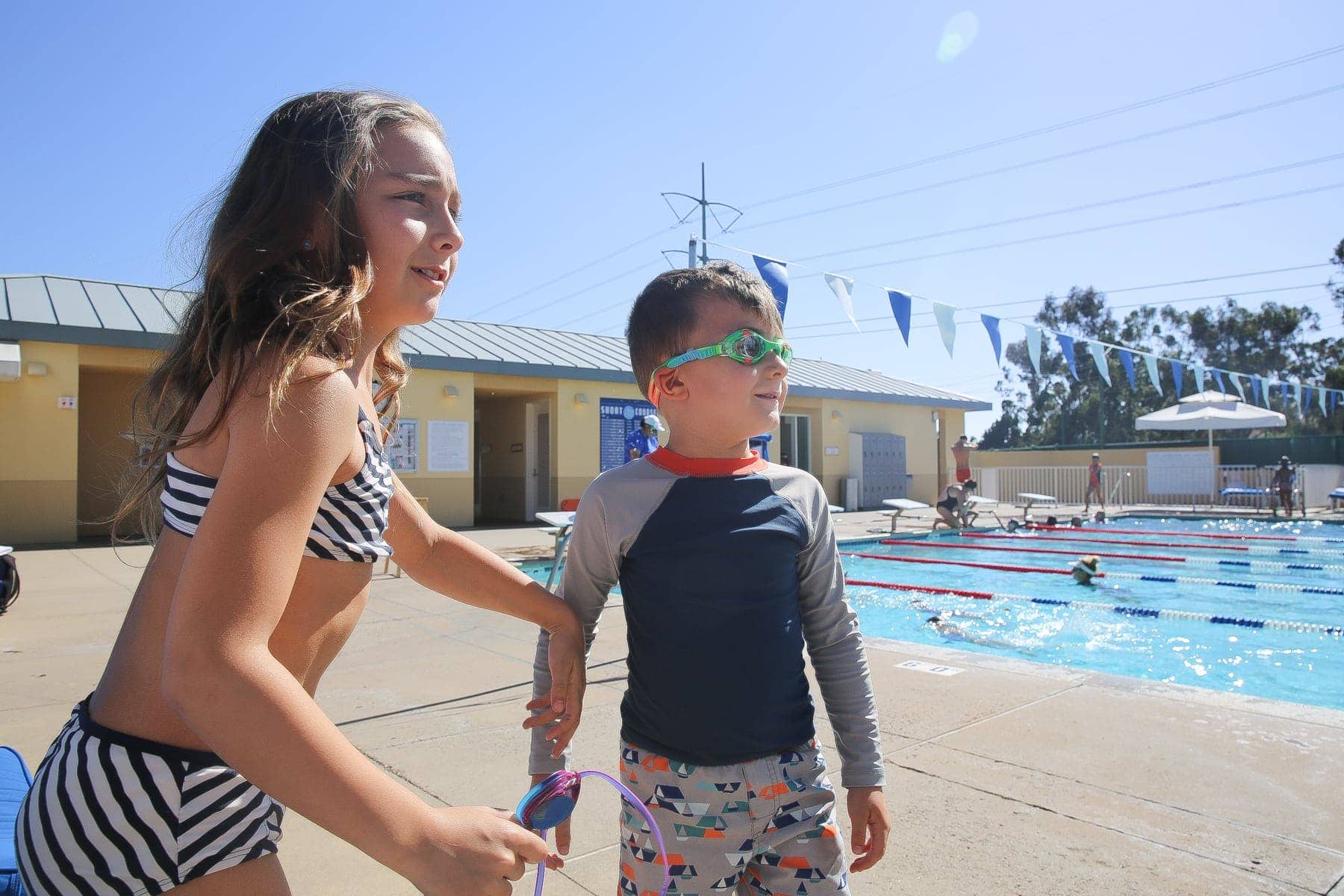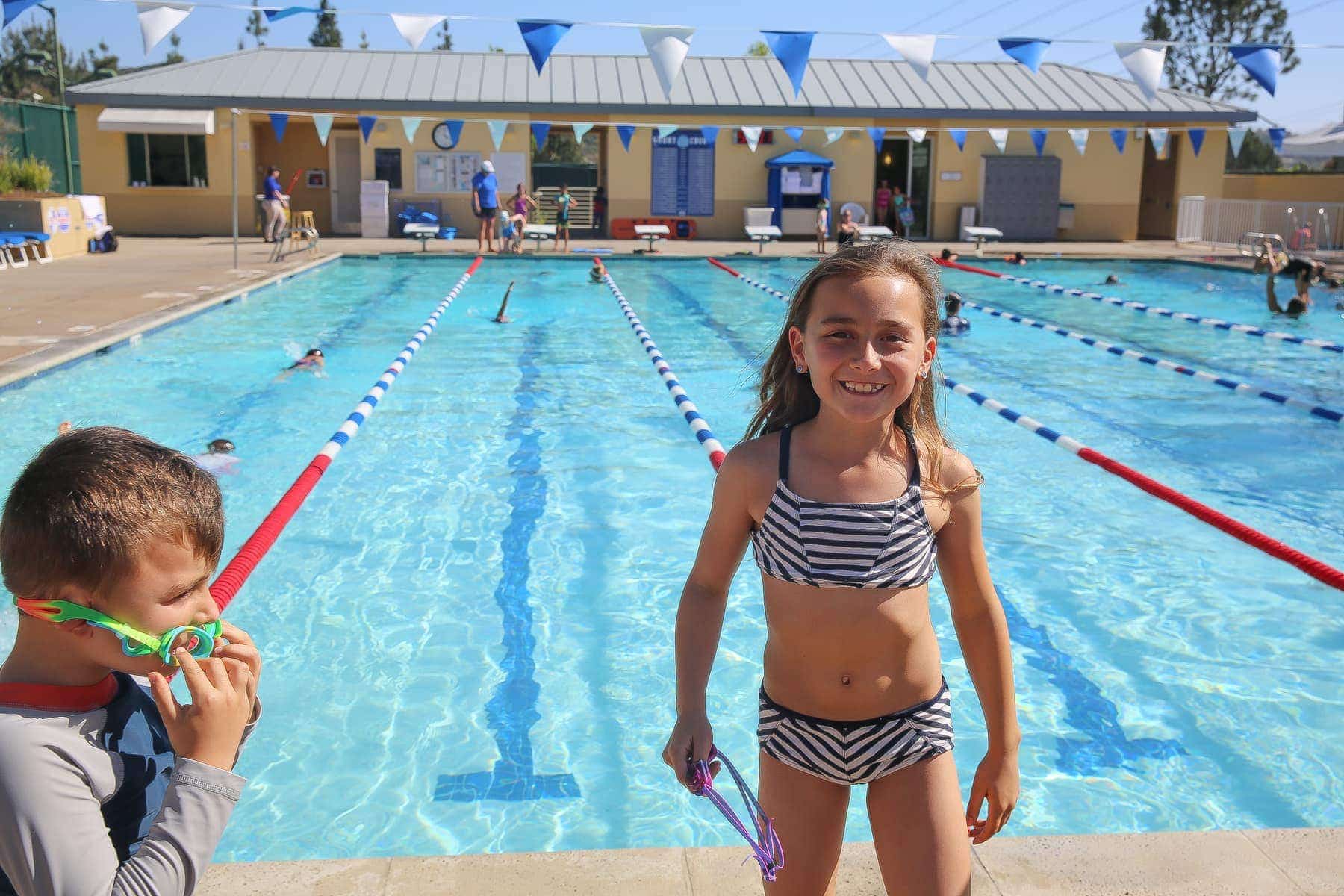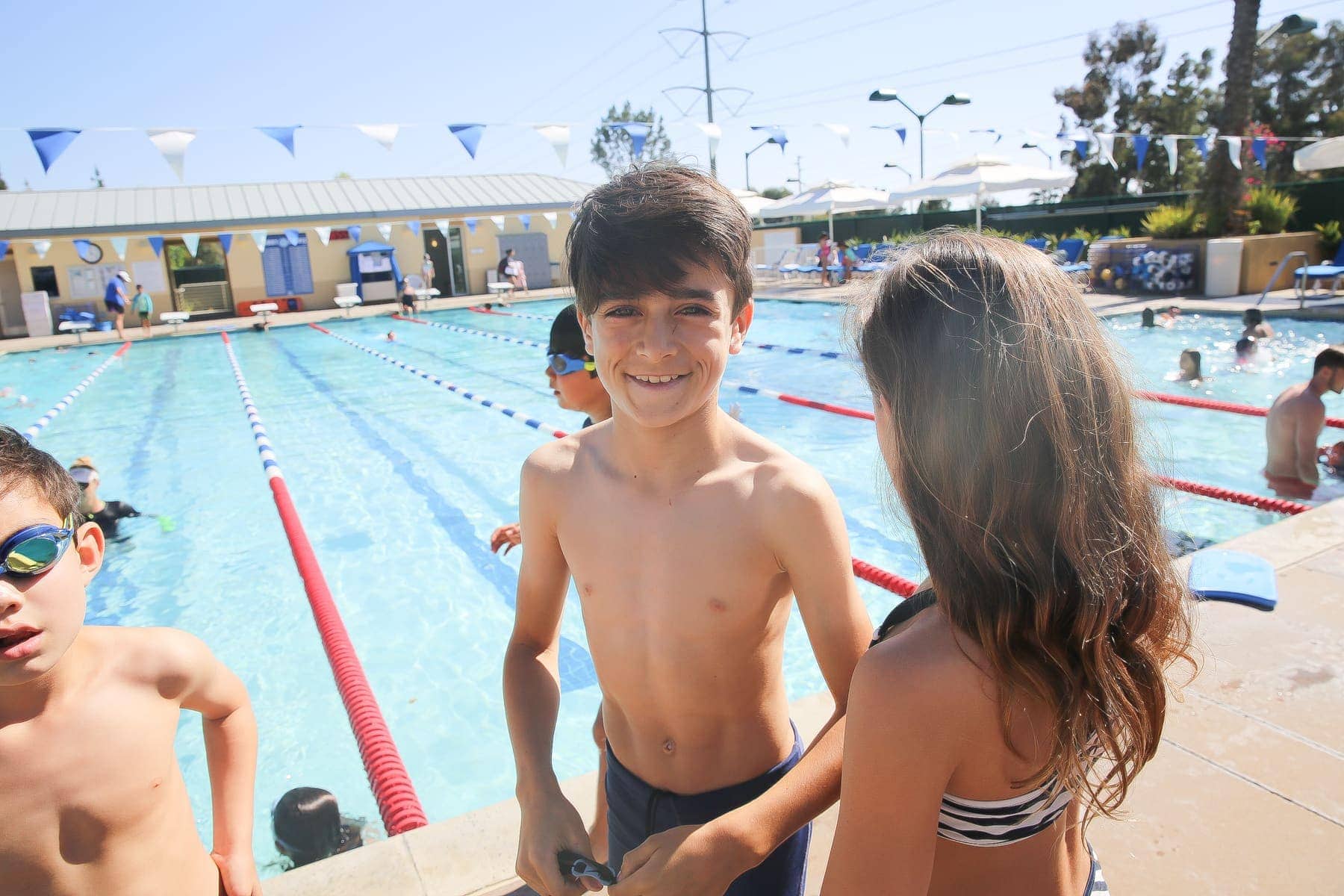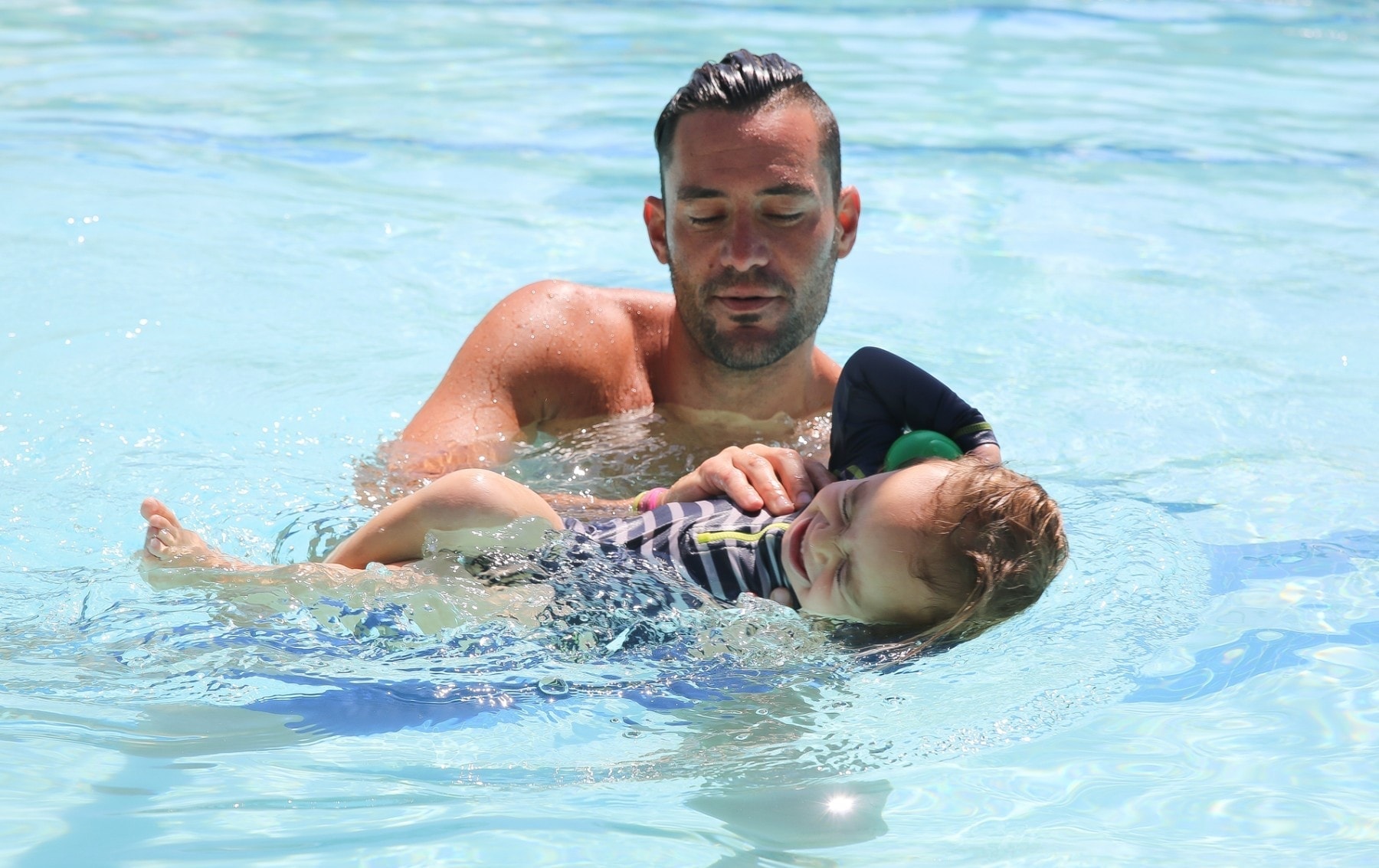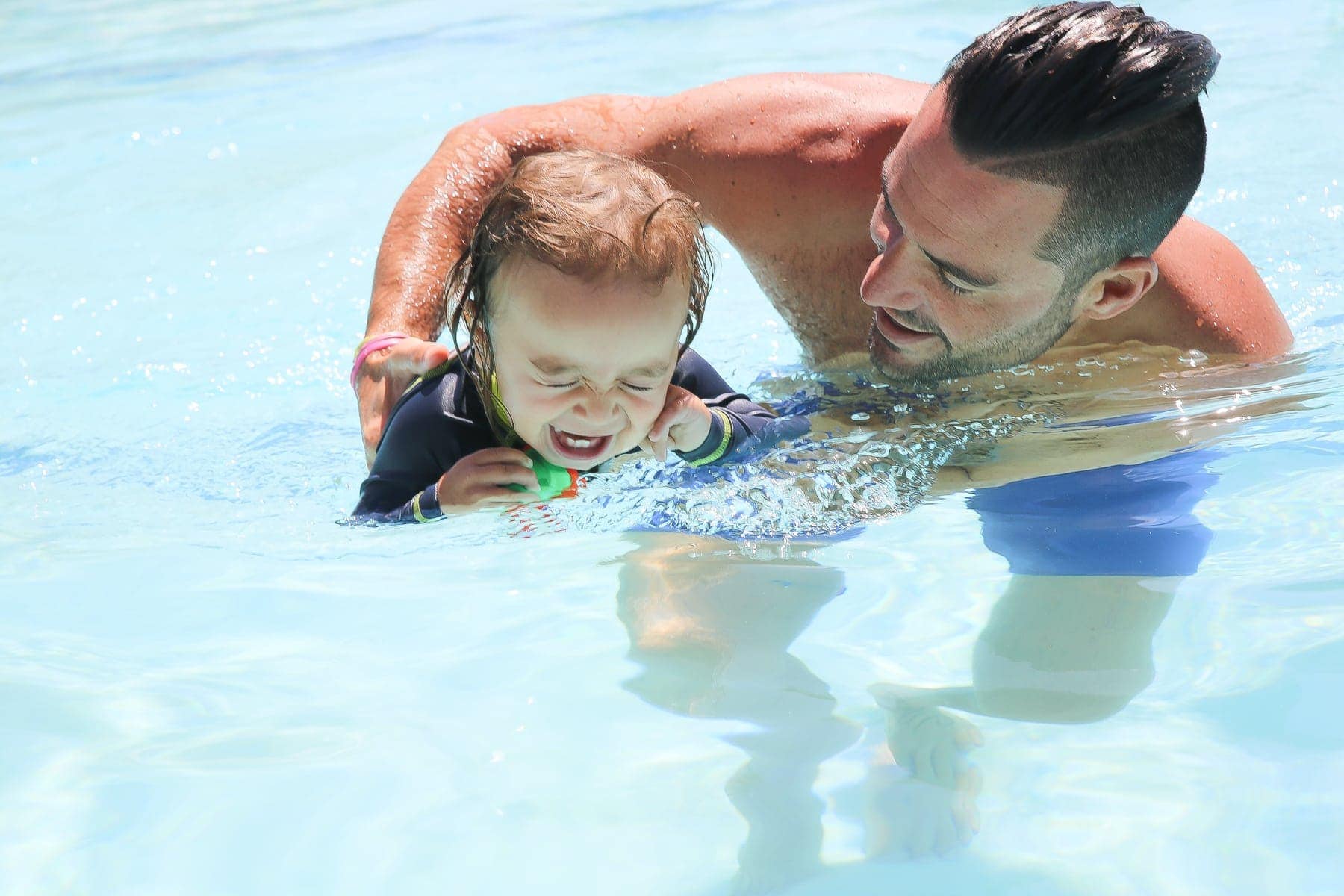 The Bay Club's professional Aquatic staff is dedicated to providing the highest quality programs and education to help you and your family reach your goals. All new members receive a 30-minute swim consultation with a swim instructor that's offered anytime within open club hours. I enrolled all four of my children for very obvious reasons. Learning to swim is a non-negotiable, and by teaching my children to swim, I am reducing the risk of an unwanted emergency.
According to KidsHealth.org, drowning is the second leading cause of death for people between the ages of 5 and 24. Because of that, and to get Brody comfortable in the water at an early age, I decided to start him off right away. Stefano, his swim instructor, is very nurturing, and really in tune with Brody's ambivalence to the water. Patience is a top quality I look for in a swim instructor, and keeping Brody confident in the water is a close second. Stefano asked me to stay close by so the baby knew it was ok, and the use of toys also kept him interested in staying in the water. With Brody's progression and comfort level, I am now doing lessons once a week for the baby, so at this early age, if ever an accident near the water, he'll know just what to do.
My five year old Roman is in group swim lessons. Every week, he meets for 30 minutes with an instructor to learns the proper way to swim, followed by free swim afterwards. With a maximum of three kids each, these groups are great! They focus on his stroke, floating and becoming a stronger swimmer. He is learning new things at each lesson, and I can see his confidence level increase week after week. I'm certain that he would now know what to do if he ever got pulled into deeper water.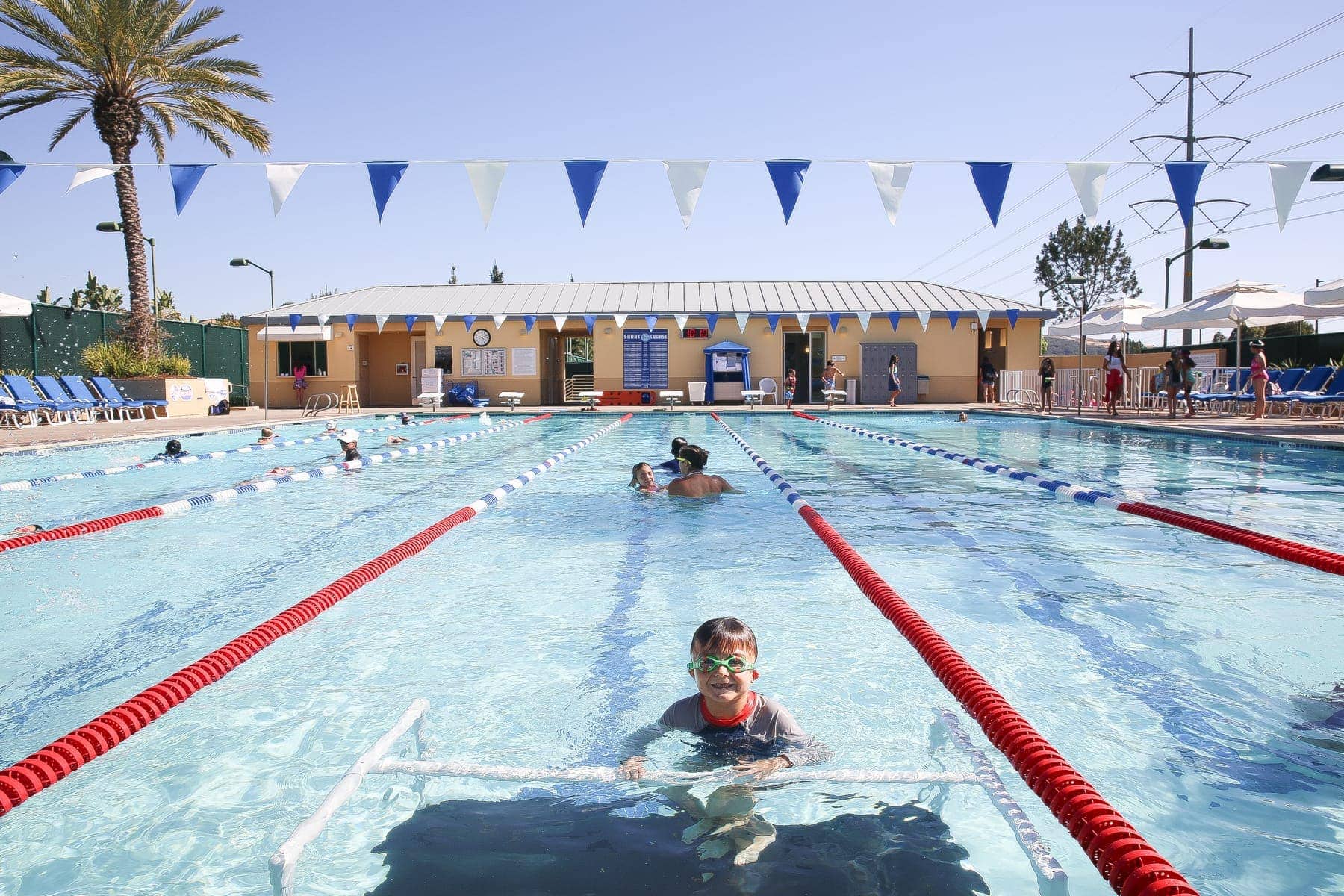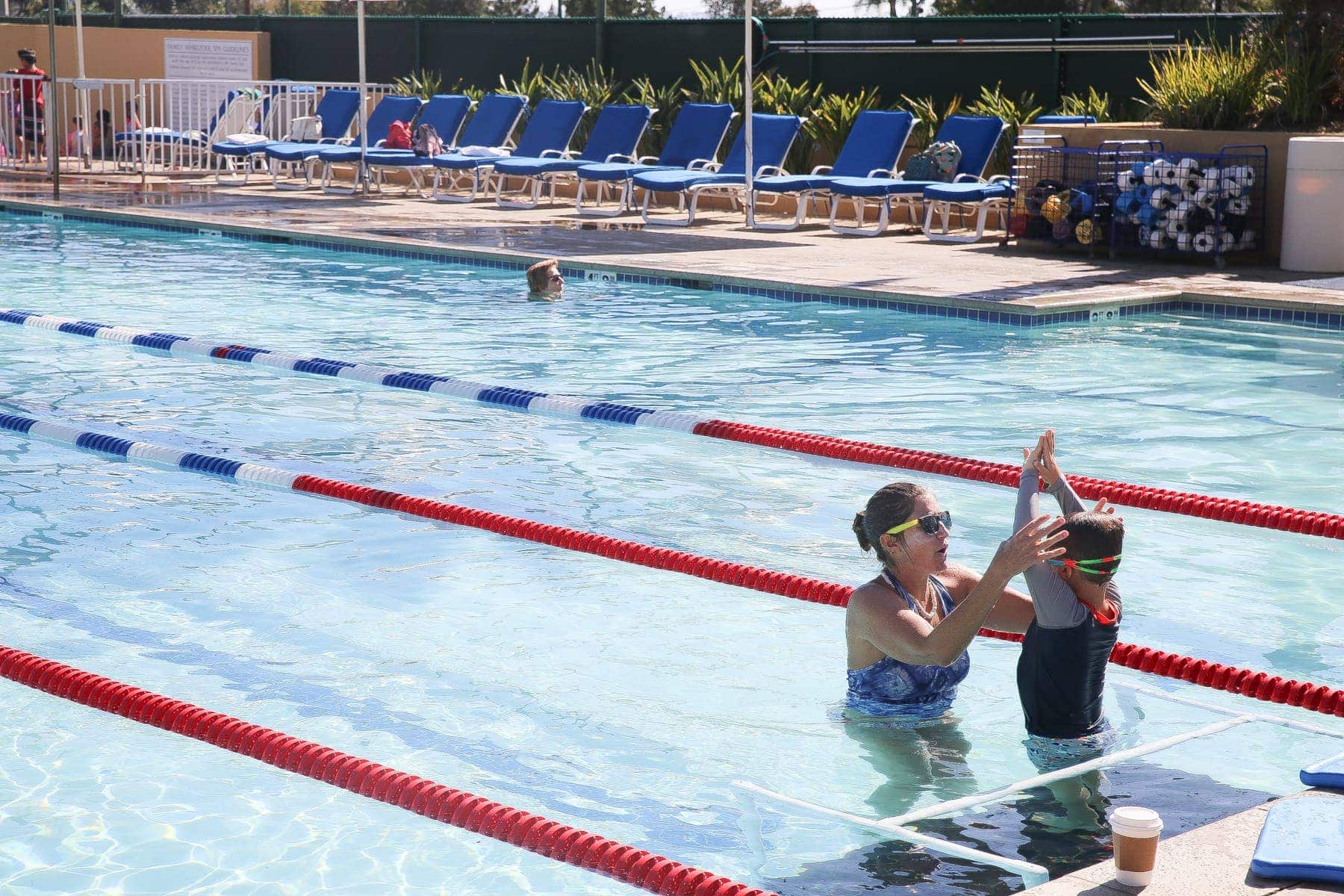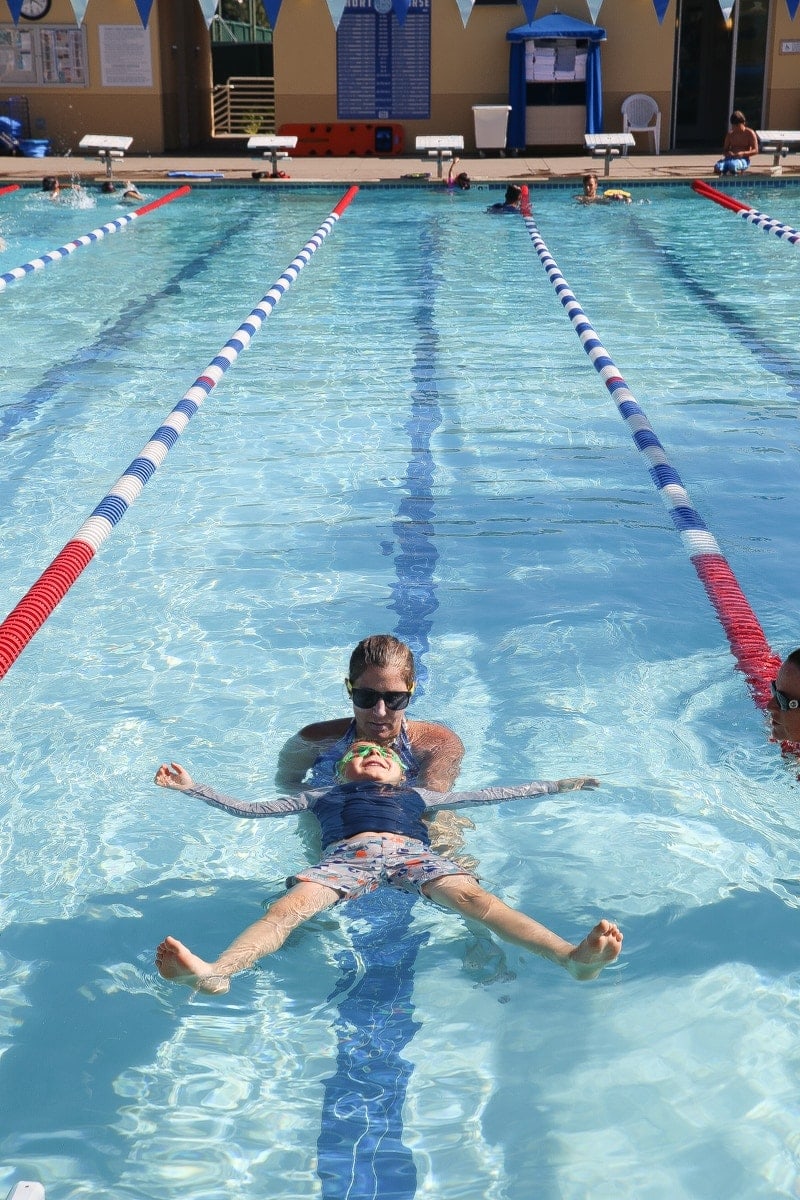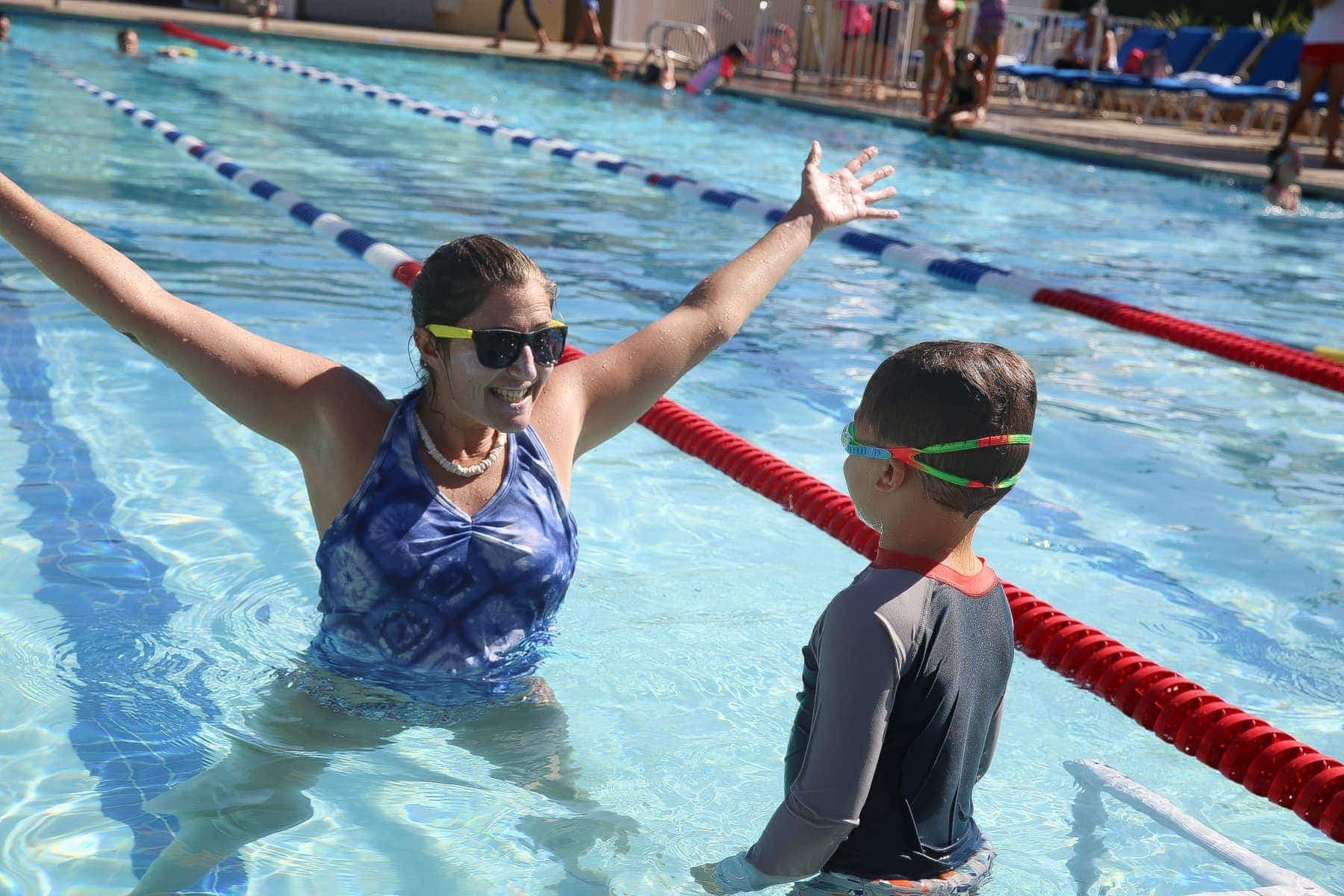 At Bay Club, there's truly something for every age and skill level. My older two children are on the pre-team. There are a few things I love about this program. First, it's three days a week, keeping my kids in stellar swim shape. The class meets for 30 minutes, and its nonstop practicing the various styles and strokes of swim. I am such a fan of the pre-team, and if your child's speed is up to par, he/she could be asked to join the swim team, which is an hour long practice.
Aquatics Director, Nico Kintz is a two times Olympic Games finalist; once in Sydney in 2000 and again in Athens in 2004. The Bay Club is running a tip top program for all ages, and no matter what level you are, they have you covered. Check out some of their programs:
Private or Semi-Private Lessons
All new members receive a 30-minute swim consultation with a swim instructor. Offered any time within open club hours. $45+ /25min
Parent and Child Class
For children age 6 months to 2 years of age. Class offered Tues & Sat @ 11am. Complimentary for Family members.
Group lessons
Excellent learning and social environment for children 3-9 years old
Sessions run monthly, $25 ($35) per lesson – They set their group classes by age and ability with 3 swimmers maximum.
Pre-Swim Team
Designed for children age 4 – 7 years old who are almost ready for swim team. Children must be able to perform 25 yards of freestyle and backstroke. Classes are Mon, Wed and Friday at 3:30 or 4:00 pm, and 6 Swimmers max per instructor.  $70/month for a Family Member or $100 for two.
 Bay Club Swim Team
The Swim Team is a year round program lead by Head Coach Pete Murphy. Murphy has ten plus years of coaching experience. The team is made up of 5 levels with level 1 Novice to Level 5 Elite. They offer practice 6 days a week. Monthly fees are $80 – $140
Master Swim
Swimming program for adults located in our 80 Degrees Adult lap Pool. Our Masters program is designed to meet the needs of those who wish to compete in swimming, triathlons or those just interested in a general workout. They meet Monday, Wednesday and Friday from 5:45 – 7:00 am, and Saturday from 8:00 -9:15 am. Must be able to swim 100 yard free. Complimentary.
Water Polo
The Bay Club's Water Polo Program includes a USA Water Polo team and AquaGoal. The Head Coach is Stefano Mattesini $120 ($180)/month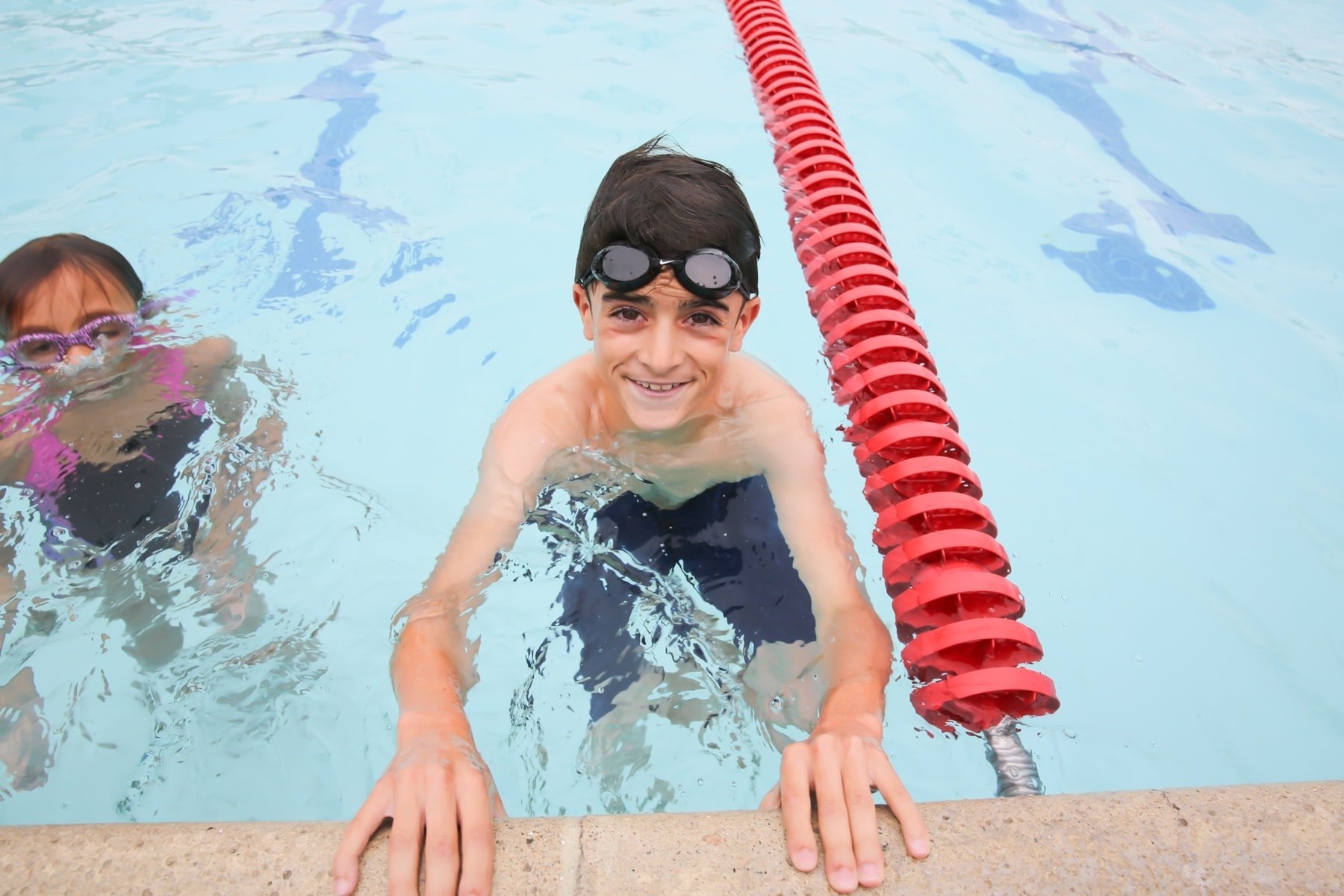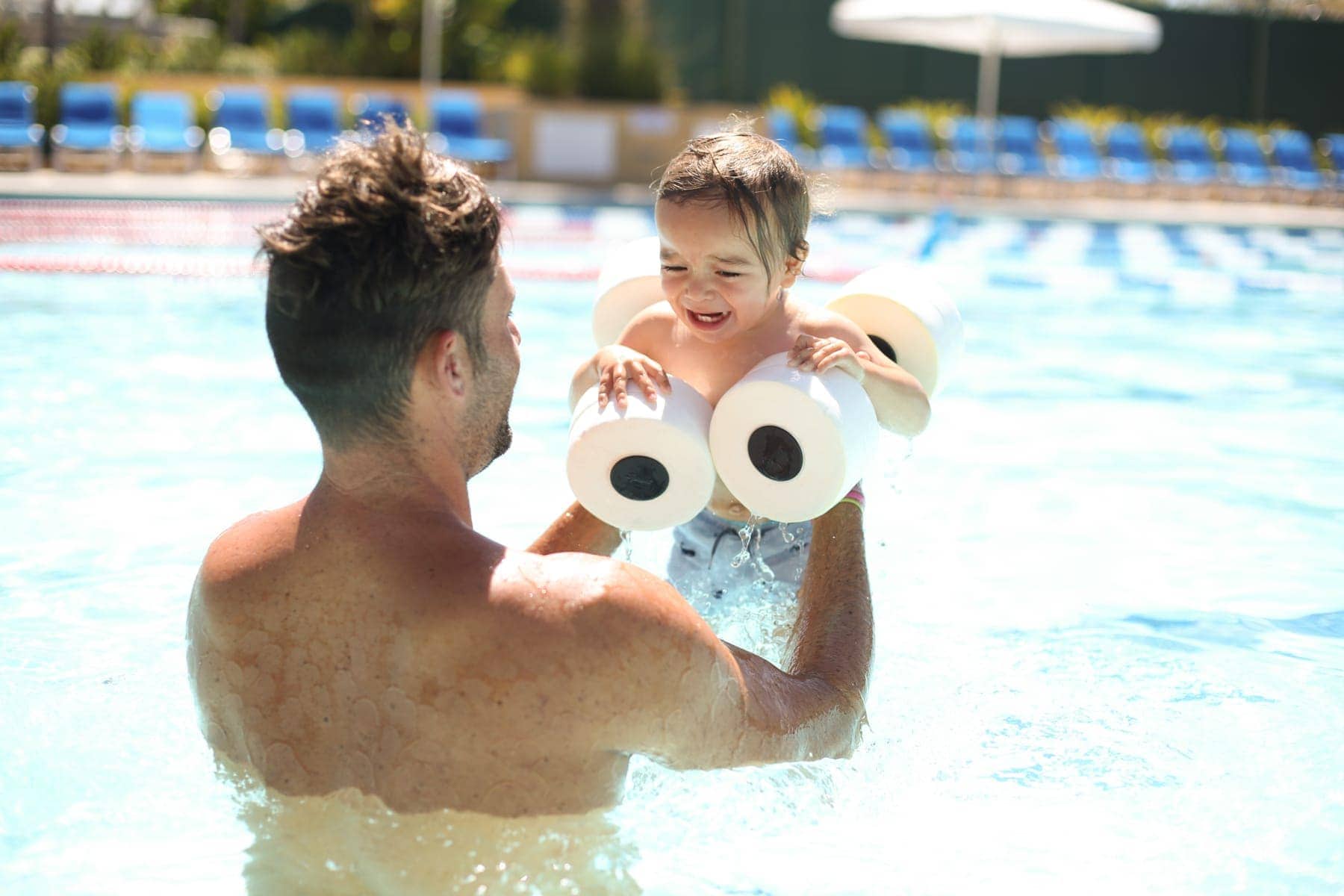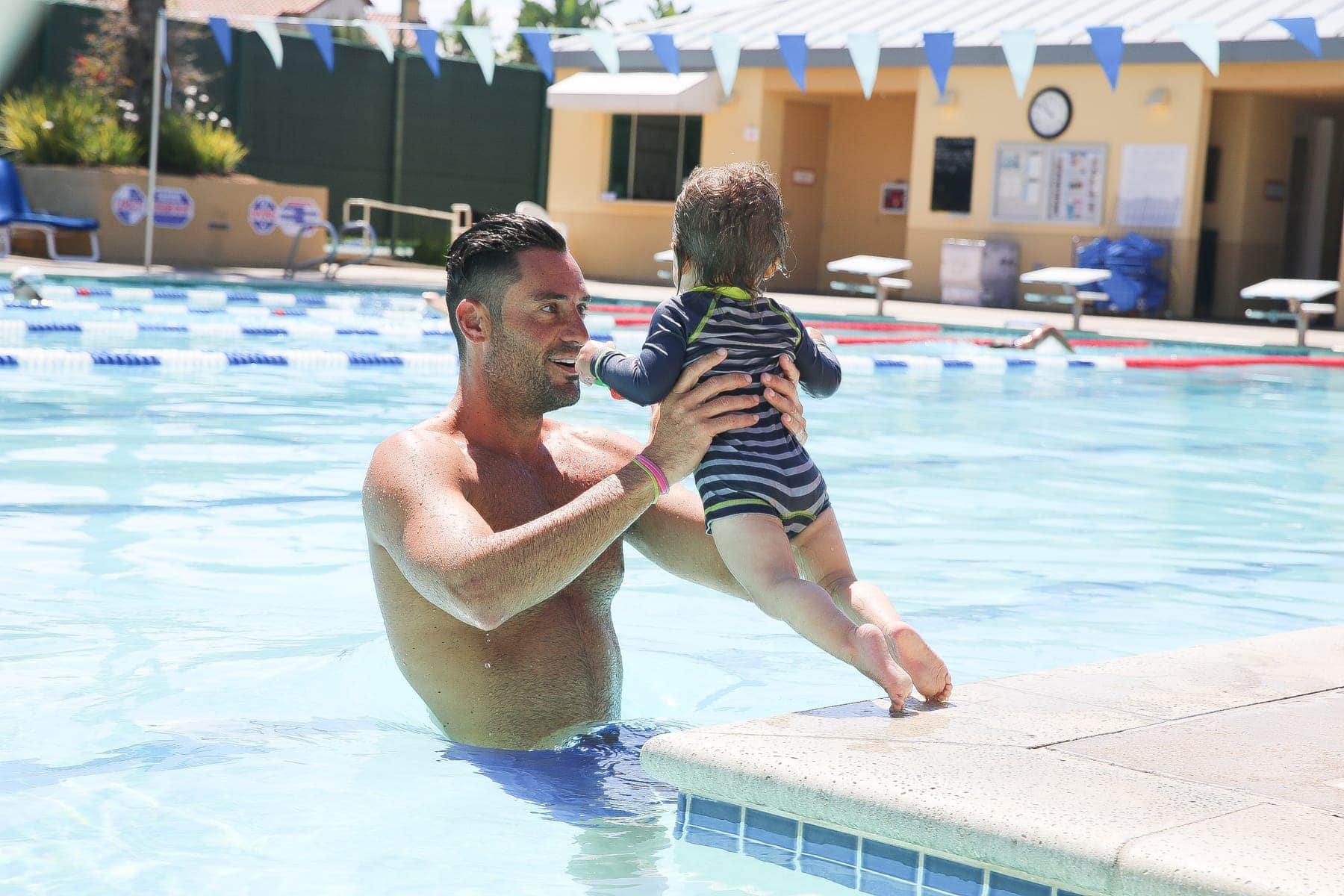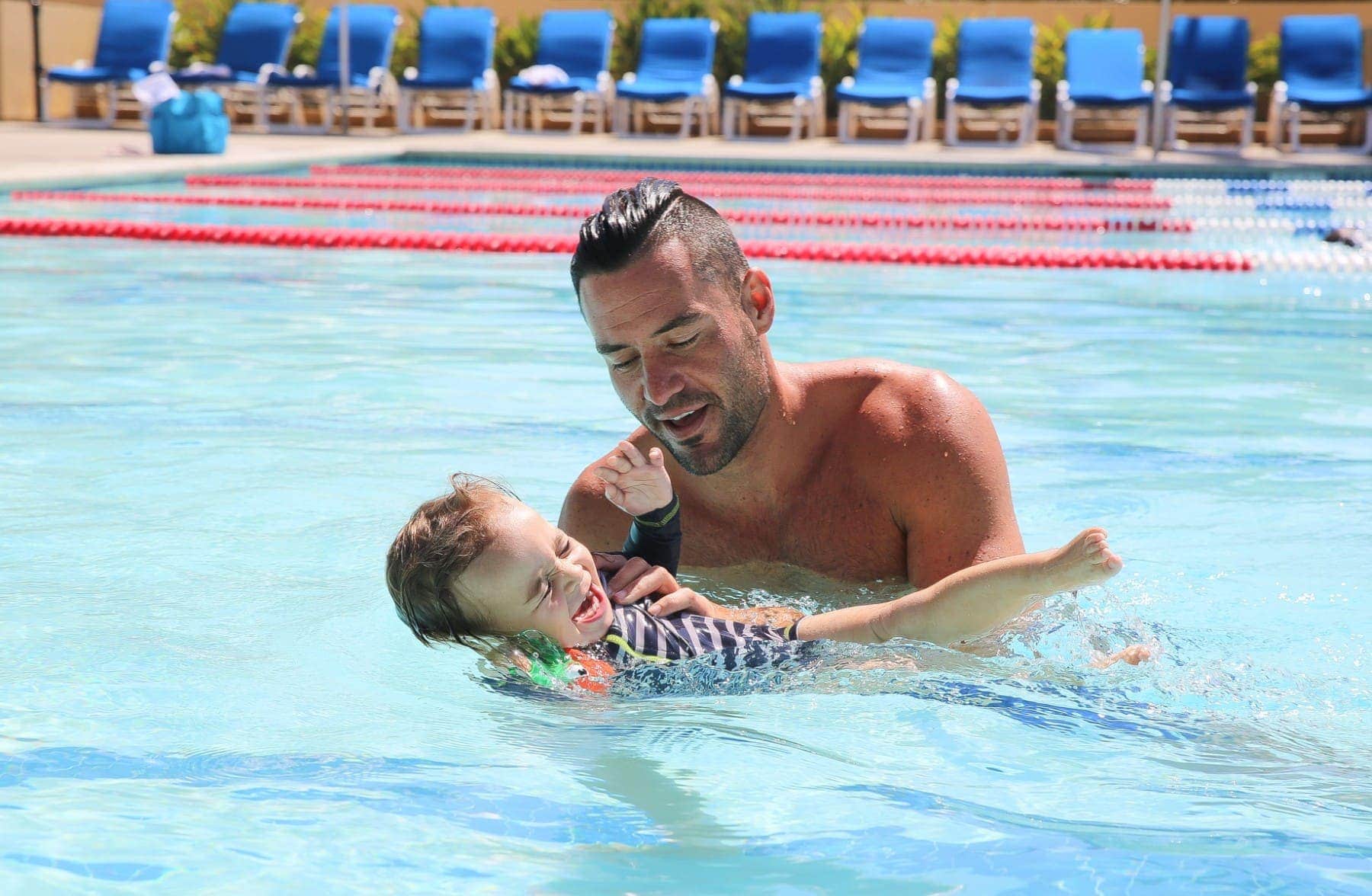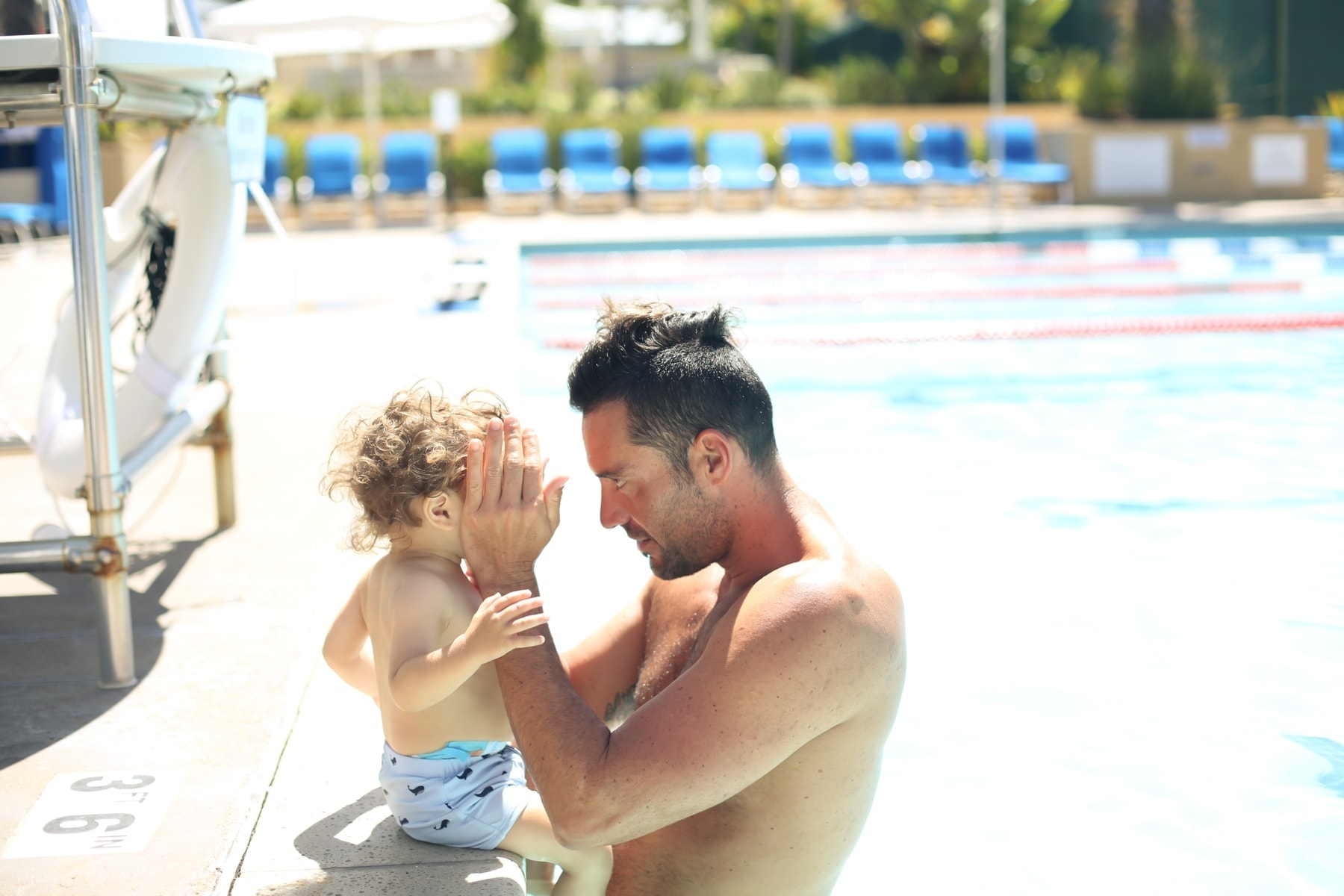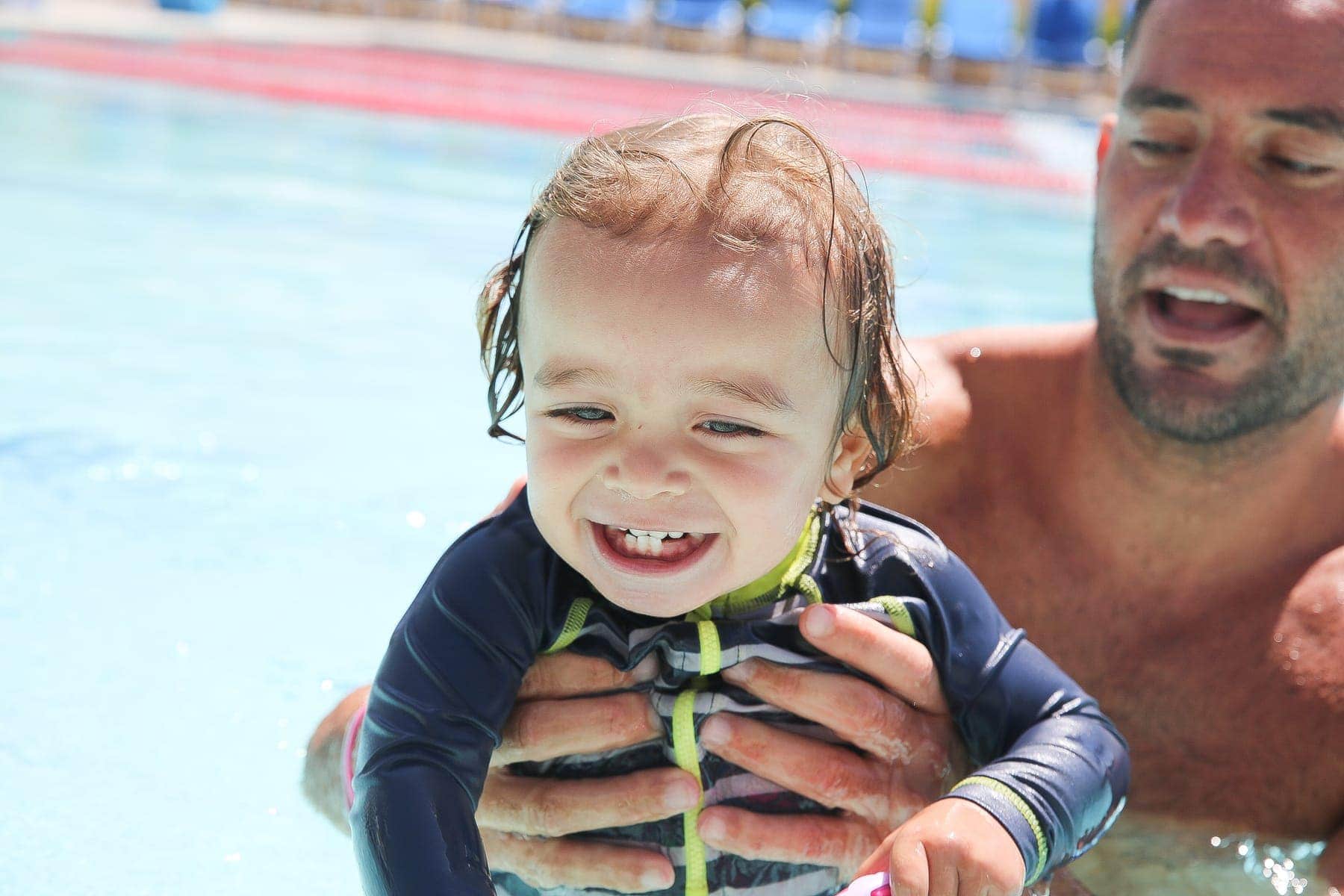 You do NOT have to be a member of The Bay Club for your kids to join their many 'learn-to-swim' opportunities. However, if you are a member, the rates are discounted. You can go on a tour at The Bay Club at any time, and see why I'm such a fan of the swim program. Good news is, if you do, three day passes are available! Trust me, you won't be disappointed. The Bay Club is not only fun and well rounded for the kids, it gives mom the opportunity to work, work out, refresh and relax. And at the end of the day, we're all the best versions of ourselves after a workout and a little relaxation. With that being said, I think I will take some time to jump back in, and make a splash for both my mind and my body! For more information on the swim program, please contact Nico at nico.kintz@bayclubs.com.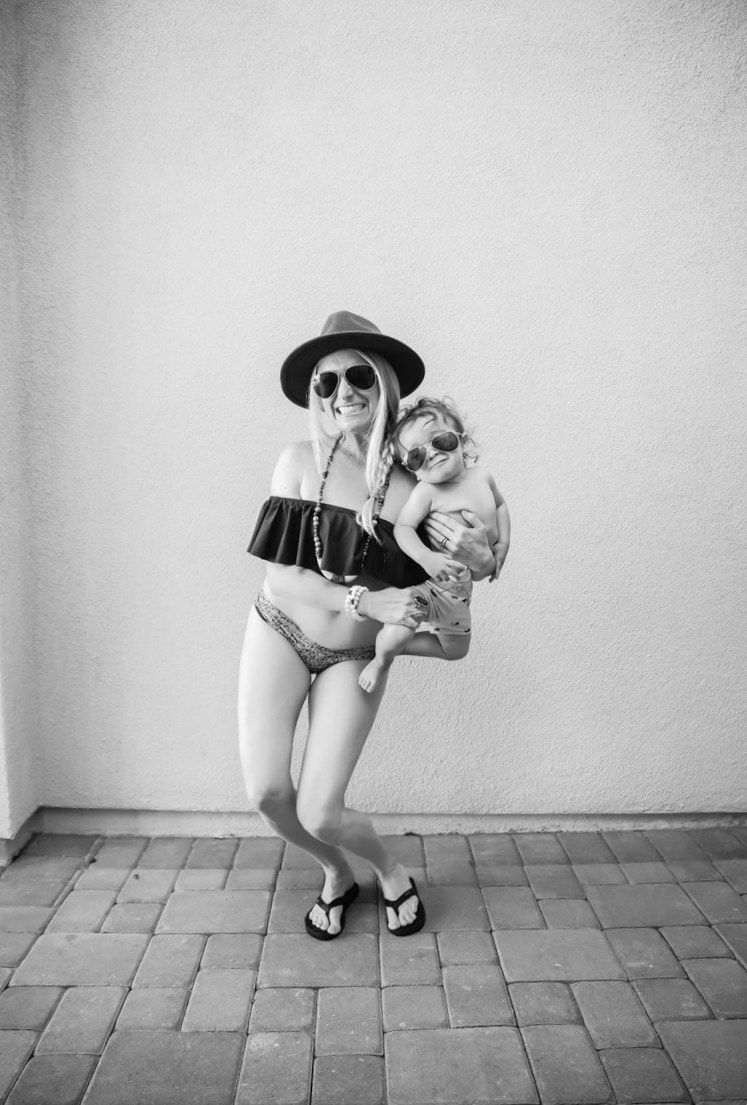 This Post is Sponsored In Partnership With Bay Clubs! As Always, All Opinions Are My Own! Thank You For Sponsoring CityGirlGoneMom!