Family Day at the Sonic the Hedgehog Movie Premiere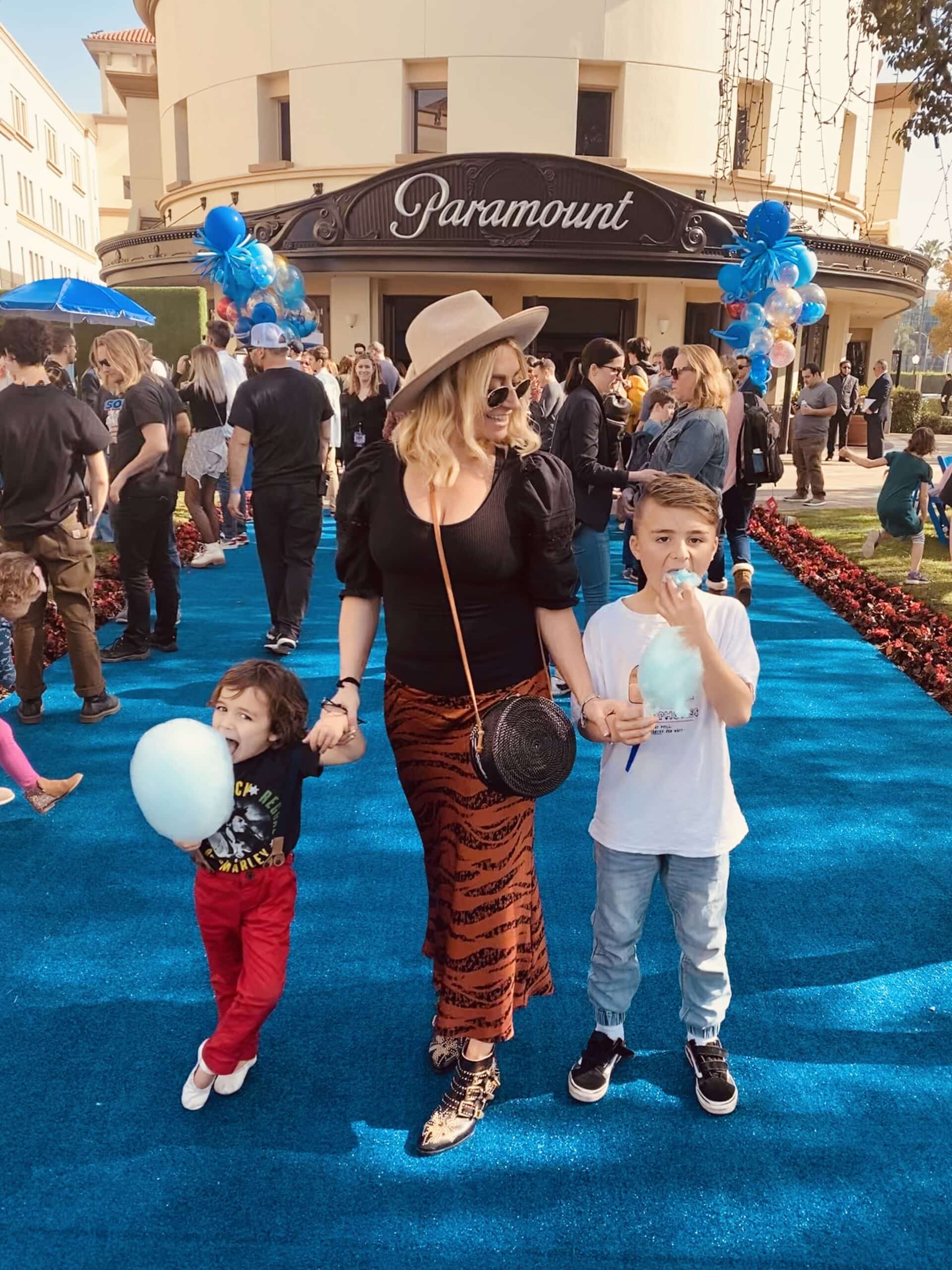 Family Day at the Sonic the Hedgehog Movie Premiere
Growing up, were you a Nintendo or a Sega kid? Personally, I was never a big video games fan, but my boys love to play. So when we were invited to a watch "Sonic the Hedgehog" at a "Blue" Carpet Screening and Family Day in Hollywood, I knew we had to go! It looked like such a fun movie for the kids! And even though I didn't know the difference between the characters Sonic and Tails, Roman was able to fill me in on the way there.
---
Michael Jackson's boots from the Bad album sleeve inspired Sonic's patented footwear.
---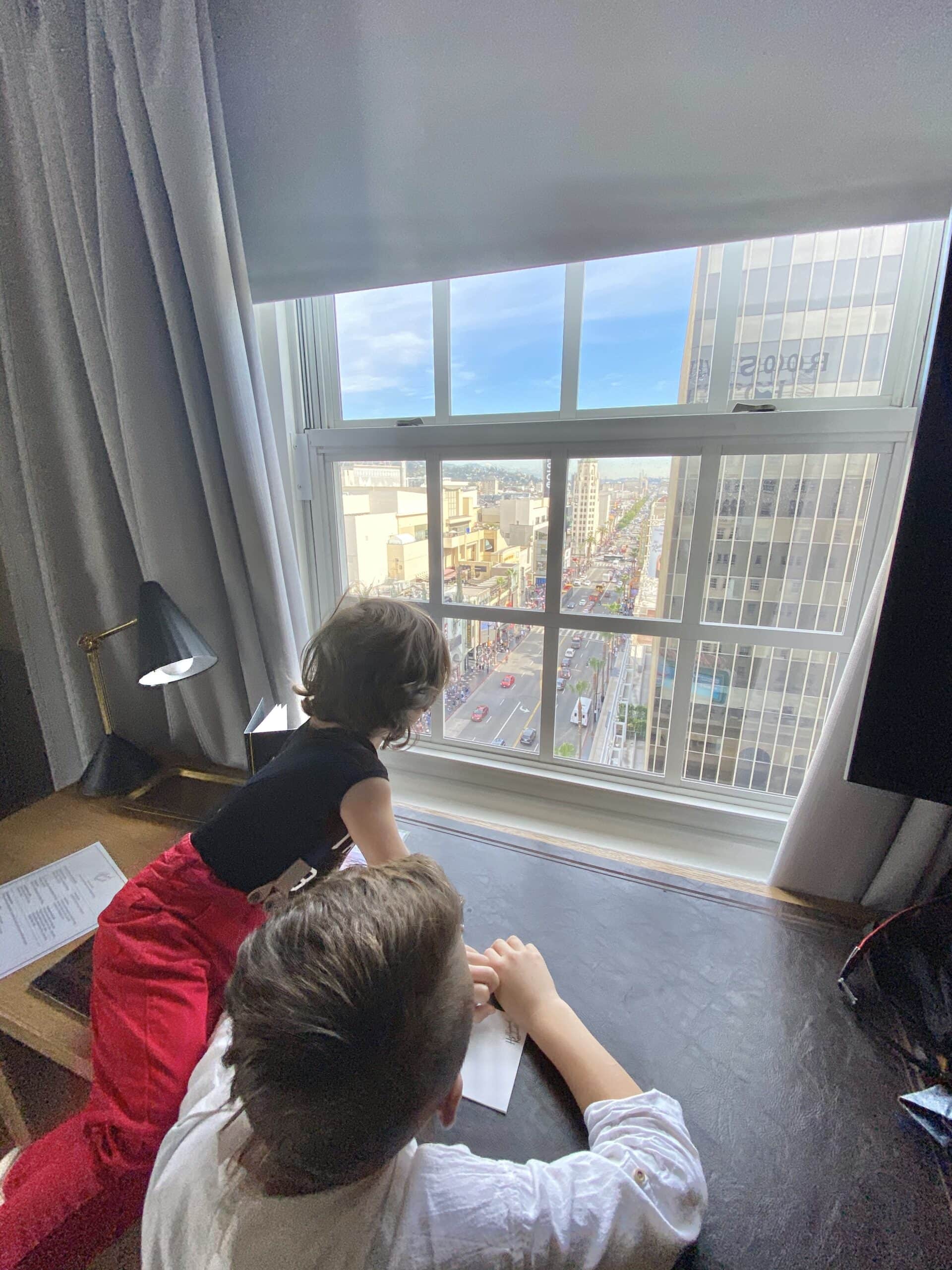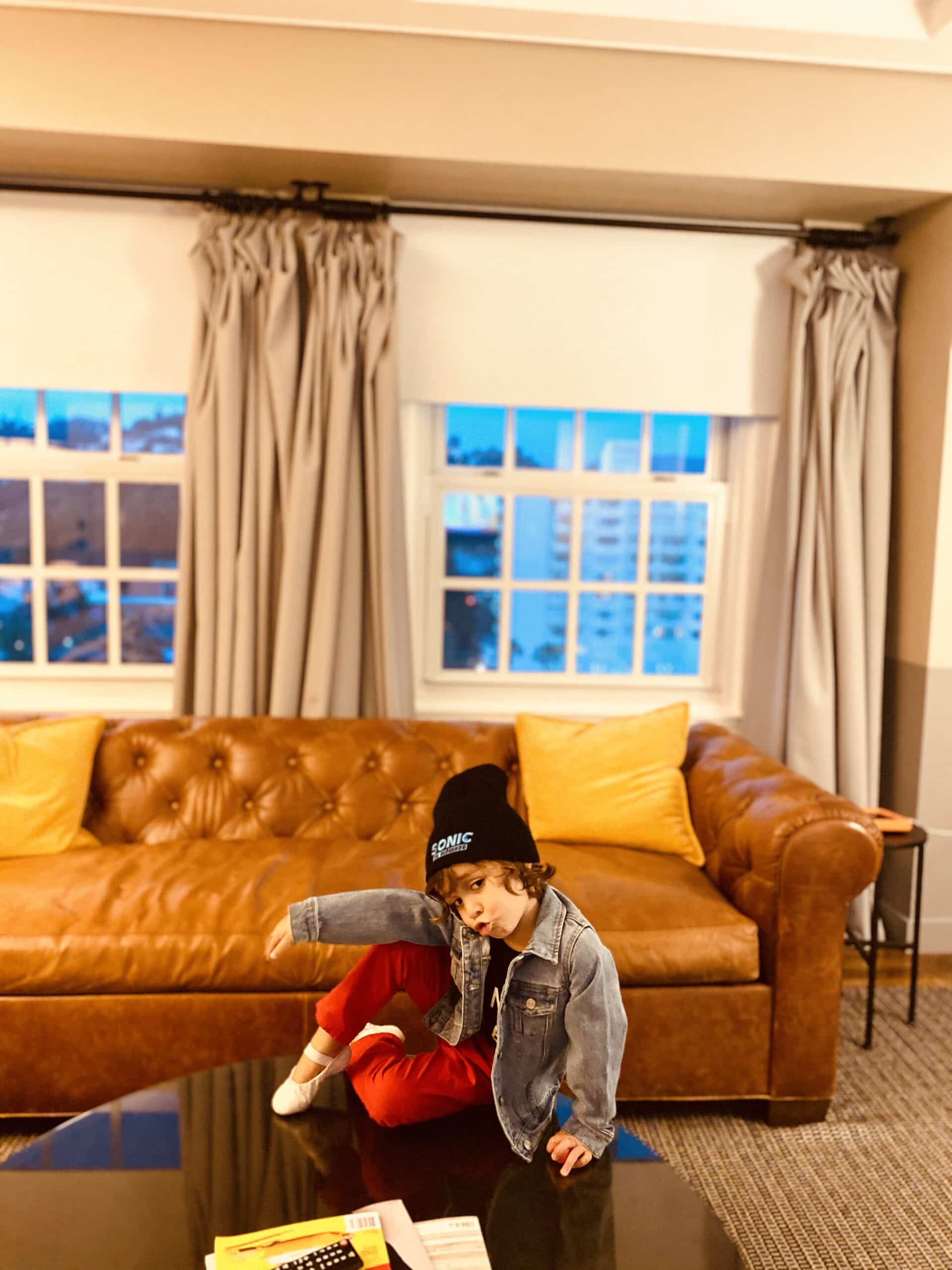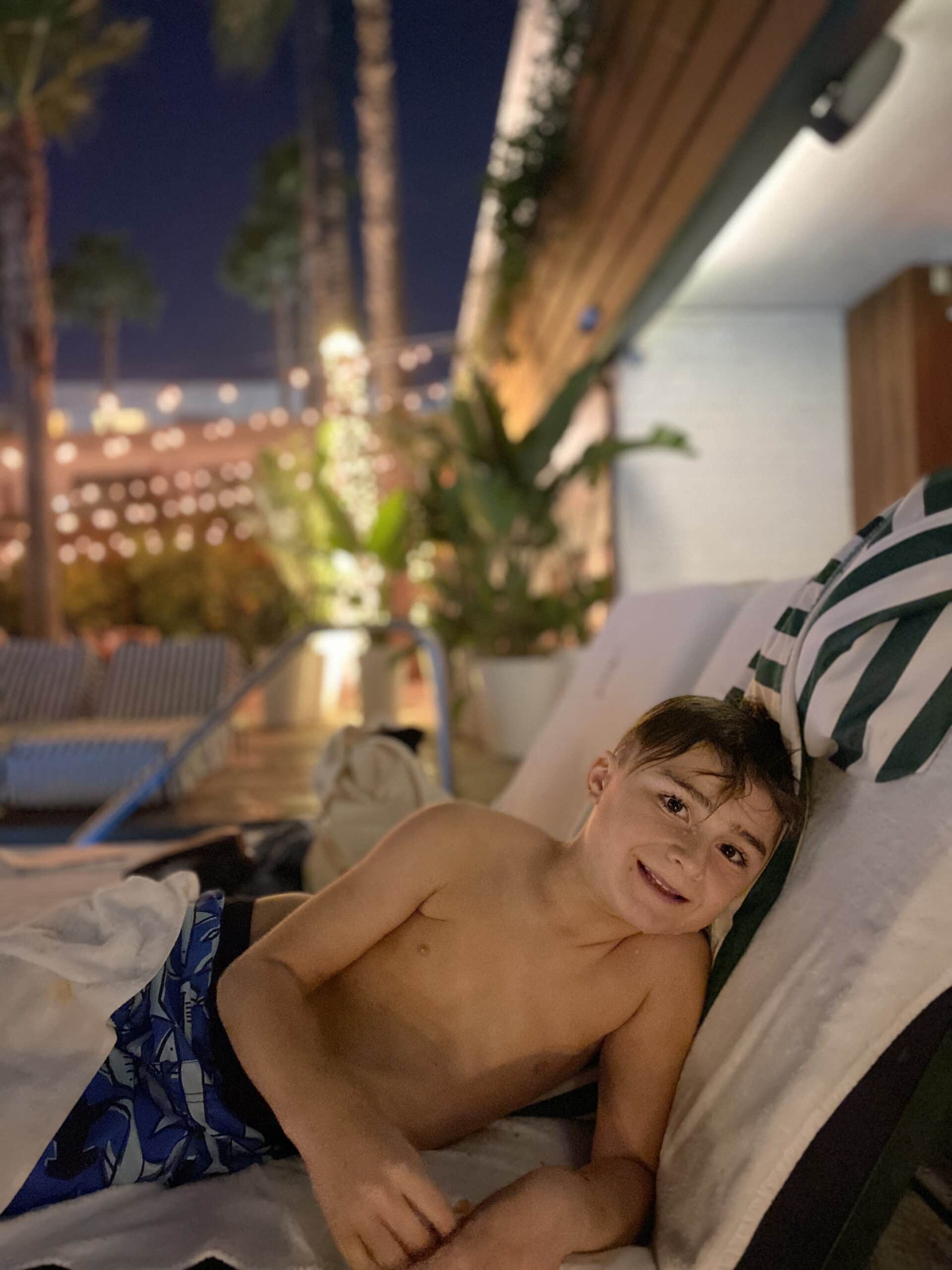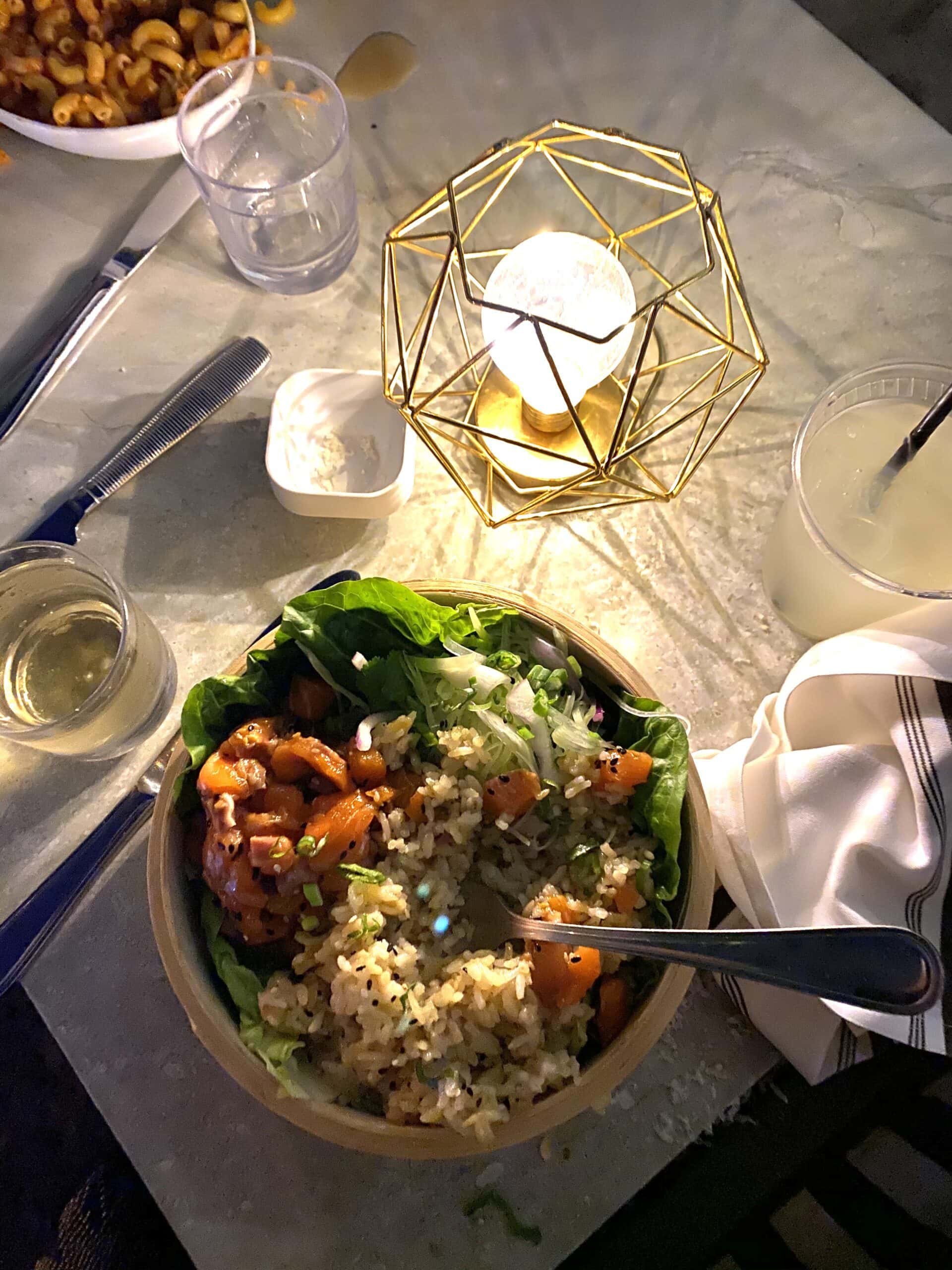 Fun at the Hotel
We checked in at The Hollywood Roosevelt and got to enjoy a little bit of Sonic fun almost immediately! The room had a goodie bag for the boys filled with gifts like branded beanies, games and toys. Plus there was an amazing view of Los Angeles that they loved! The hotel had a big, beautiful swimming pool, 24-hour room service for anytime snacks (including their favorites like mac 'n' cheese) and a spacious living room area so Brody could still practice his dance moves!

---
Sega was bent on creating a character that would rival the appeal of Nintendo's Mario. Early drafts of Sonic envisioned him as a rabbit that could grasp things and fight with prehensile ears.
---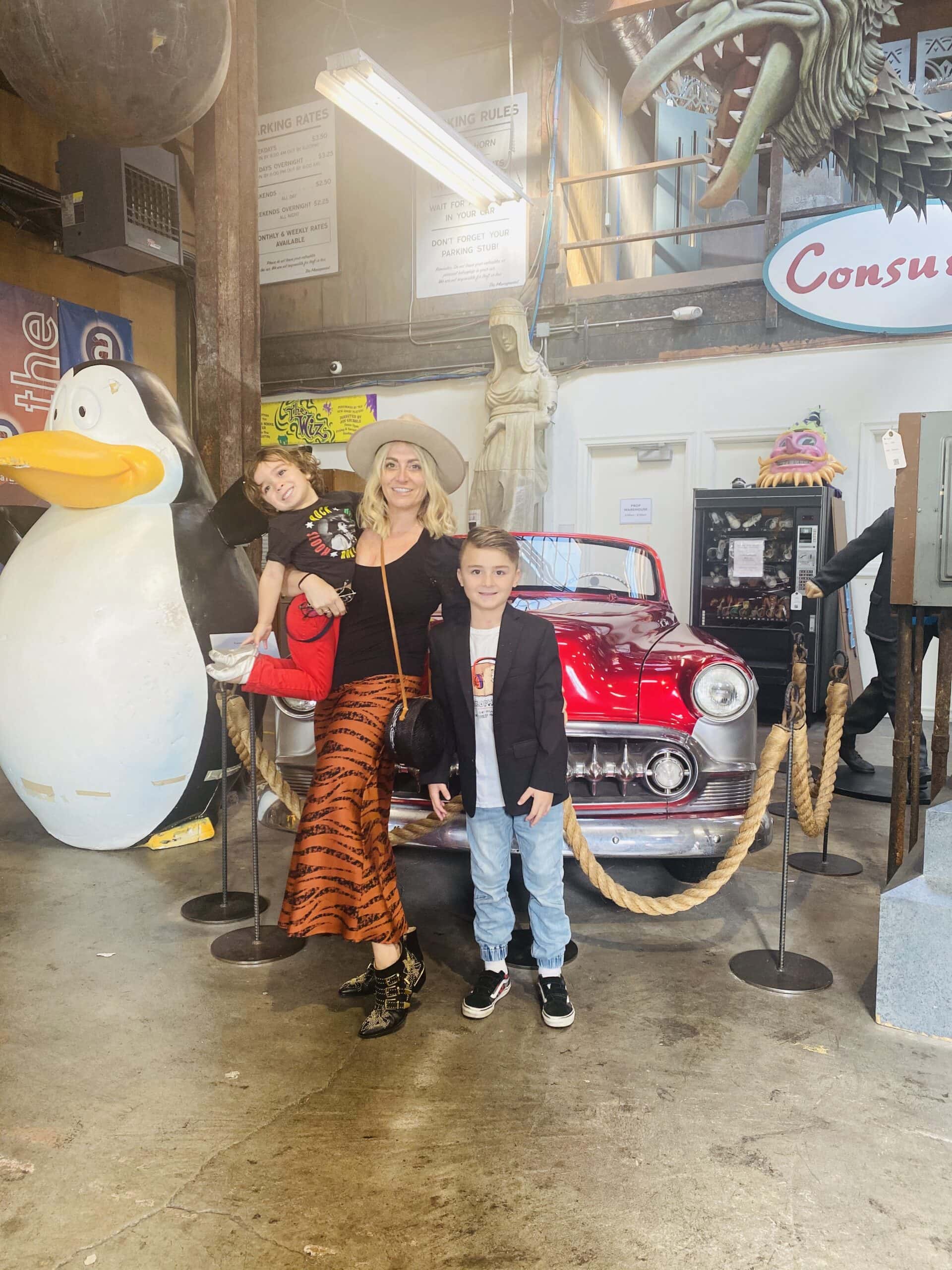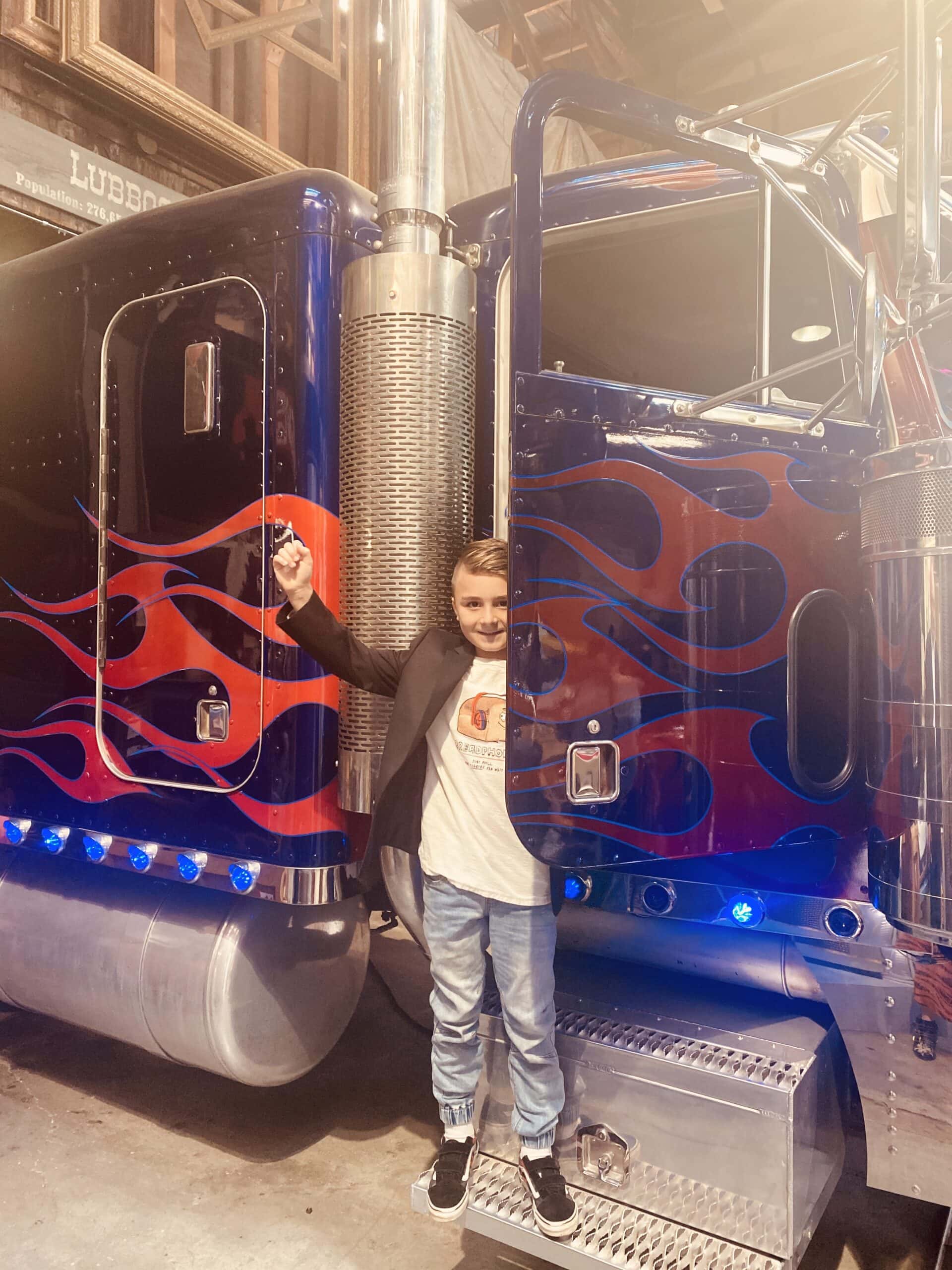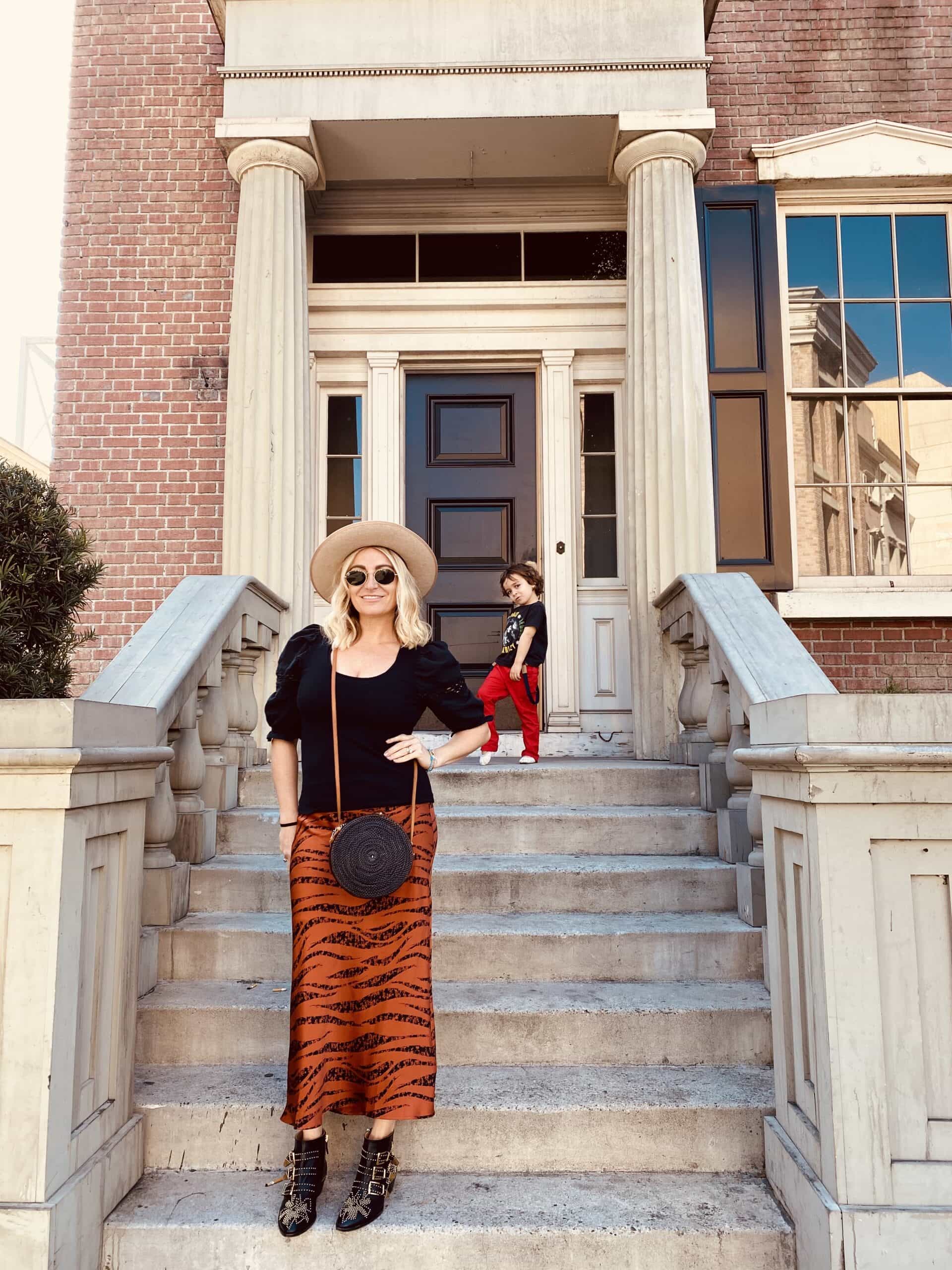 Seeing the Magic of Hollywood
Over the two-day event, we also got to take a Paramount Pictures Studio Tour! We got to explore the prop warehouse and see live props from some of our favorite movies and TV shows. We got to snap a few photos with Grease Lightening, the racing car from "Grease Live!" and the Optimus Prime Peterbilt Semi. Brody even had a little dance party in the "Star Trek" Turbolift! The boys had fun, even if they didn't know every movie or prop. And it was a great way to see a little movie magic from your favorite films.
---
Sonic's original character name was Mr. Needlemouse.
---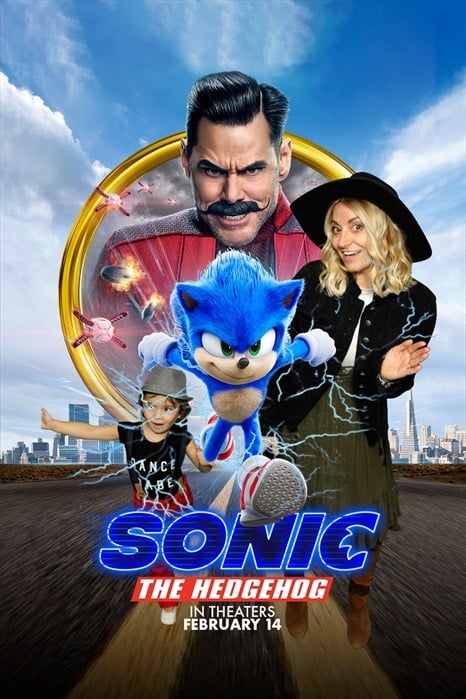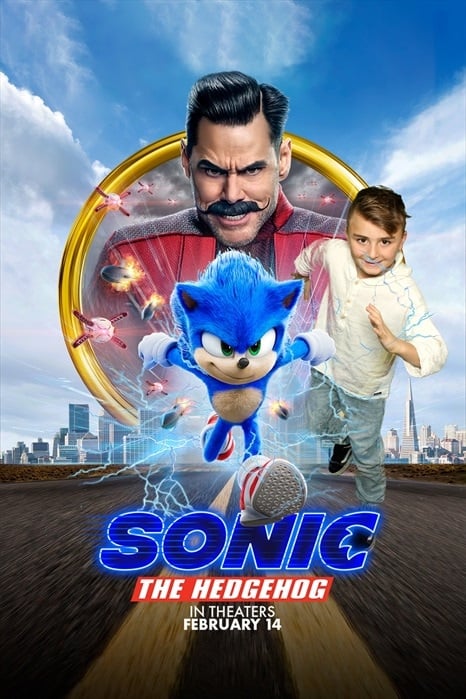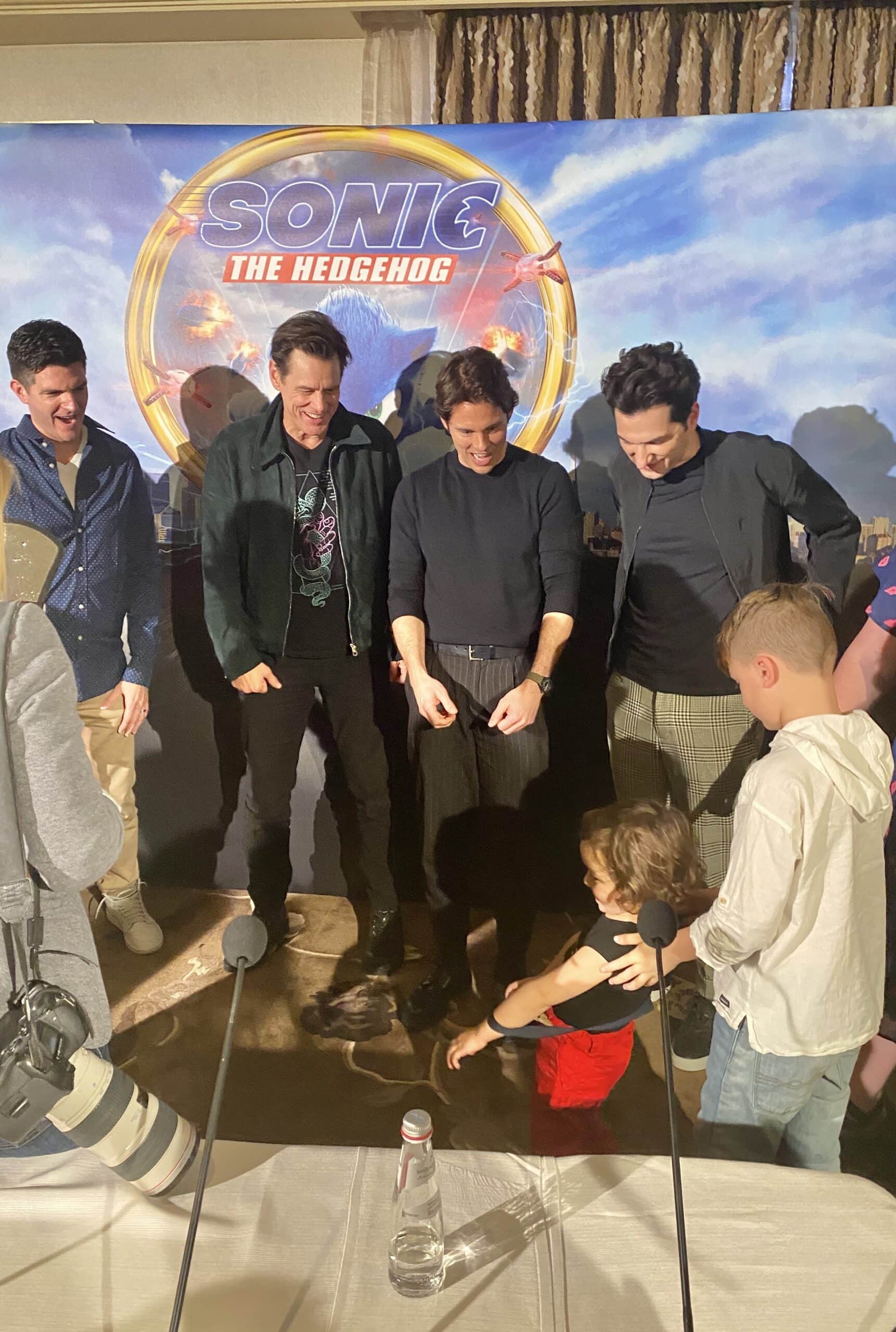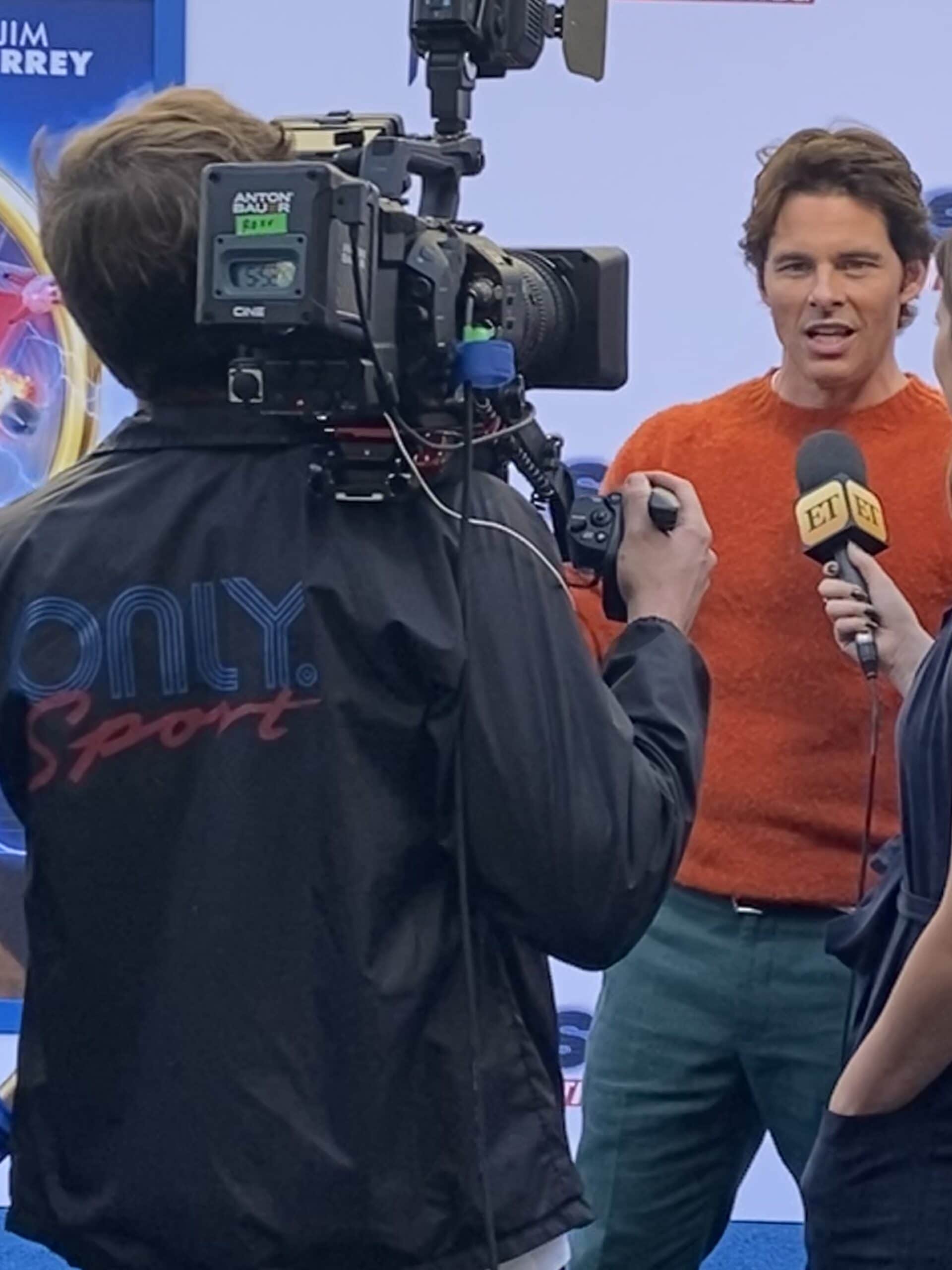 Don't Miss the Movie
Of course, we weren't in Hollywood just for the cinematic nostalgia. Paramount was throwing a party for Sonic, and we were invited! With big buckets of popcorn and awesome seats, my two youngest and I got to watch the movie premiere of "Sonic the Hedgehog!" In the movie, Sonic, played by Ben Schwartz, is no longer in a video game, but on planet Earth. He tries to understand this planet and his new life with his best friend—a human named Tom Wachowski, played by James Marsden. Of course, the government soon finds out about Sonic and the two buddies team up to prevent the evil Dr. Robotnik, played by Jim Carrey, from capturing Sonic and using his powers for world domination.

---
Sonic's primary nemesis, Dr. Ivo Robotnik, was originally known as Dr. Eggman in Japan.
---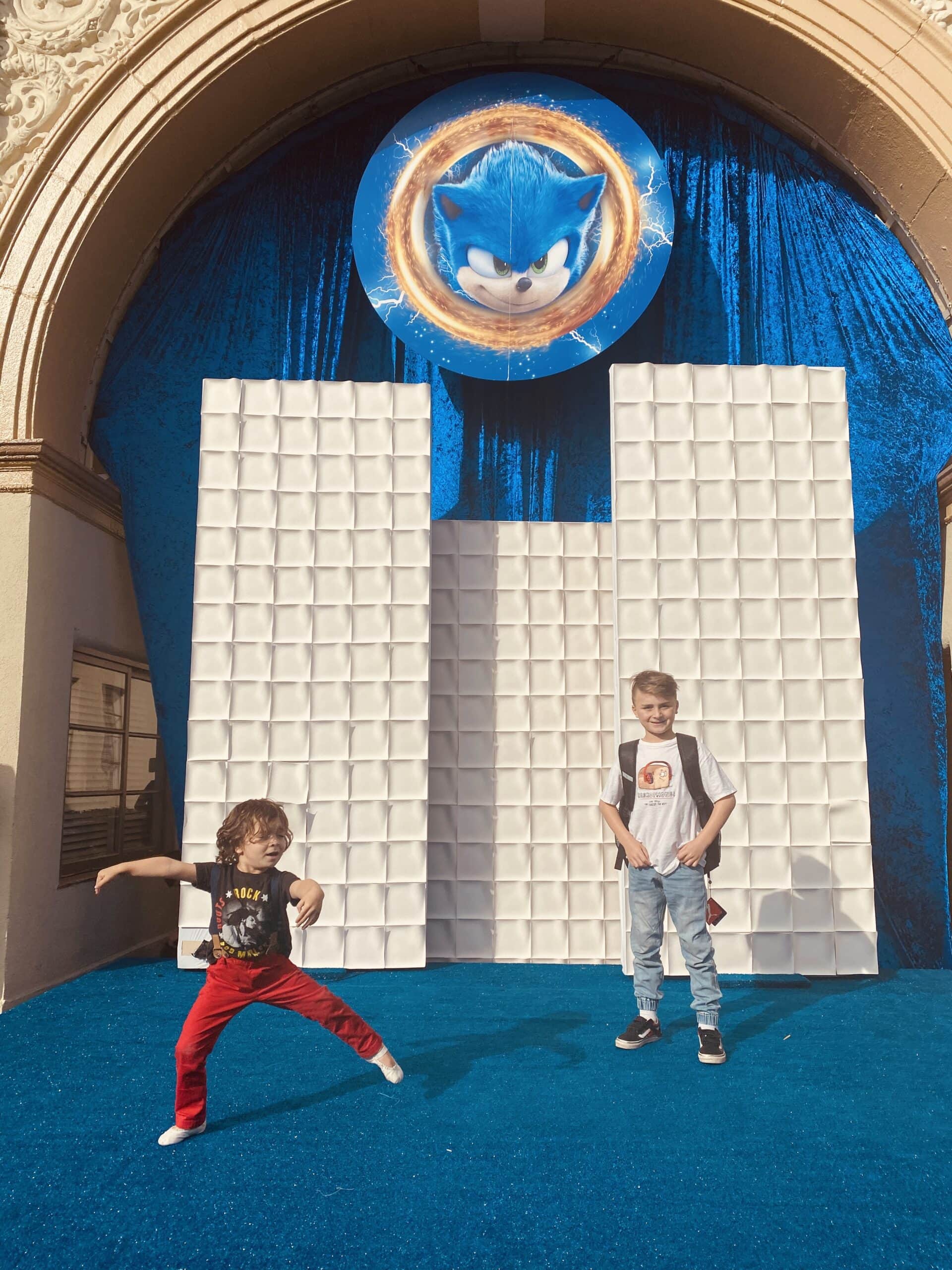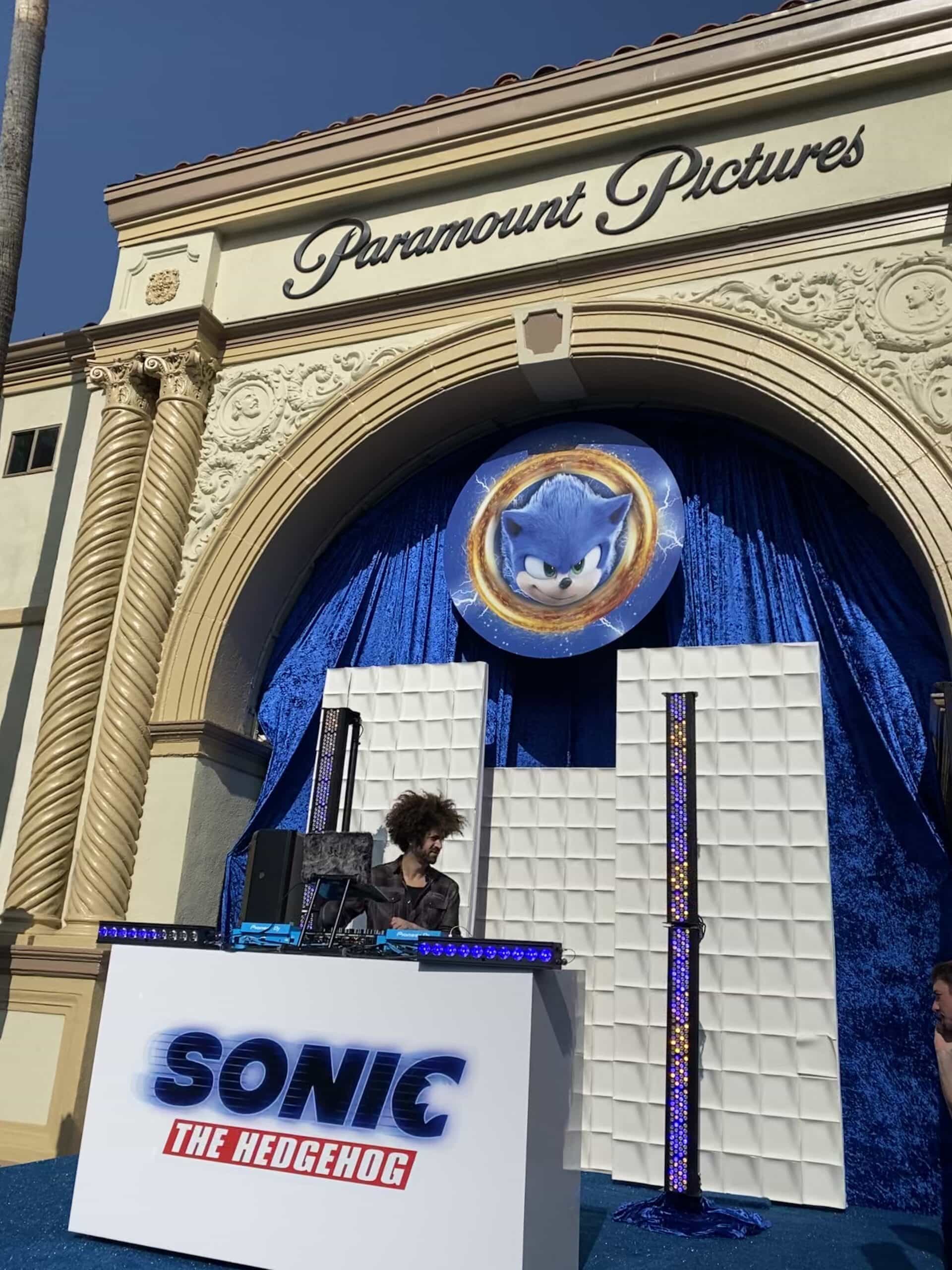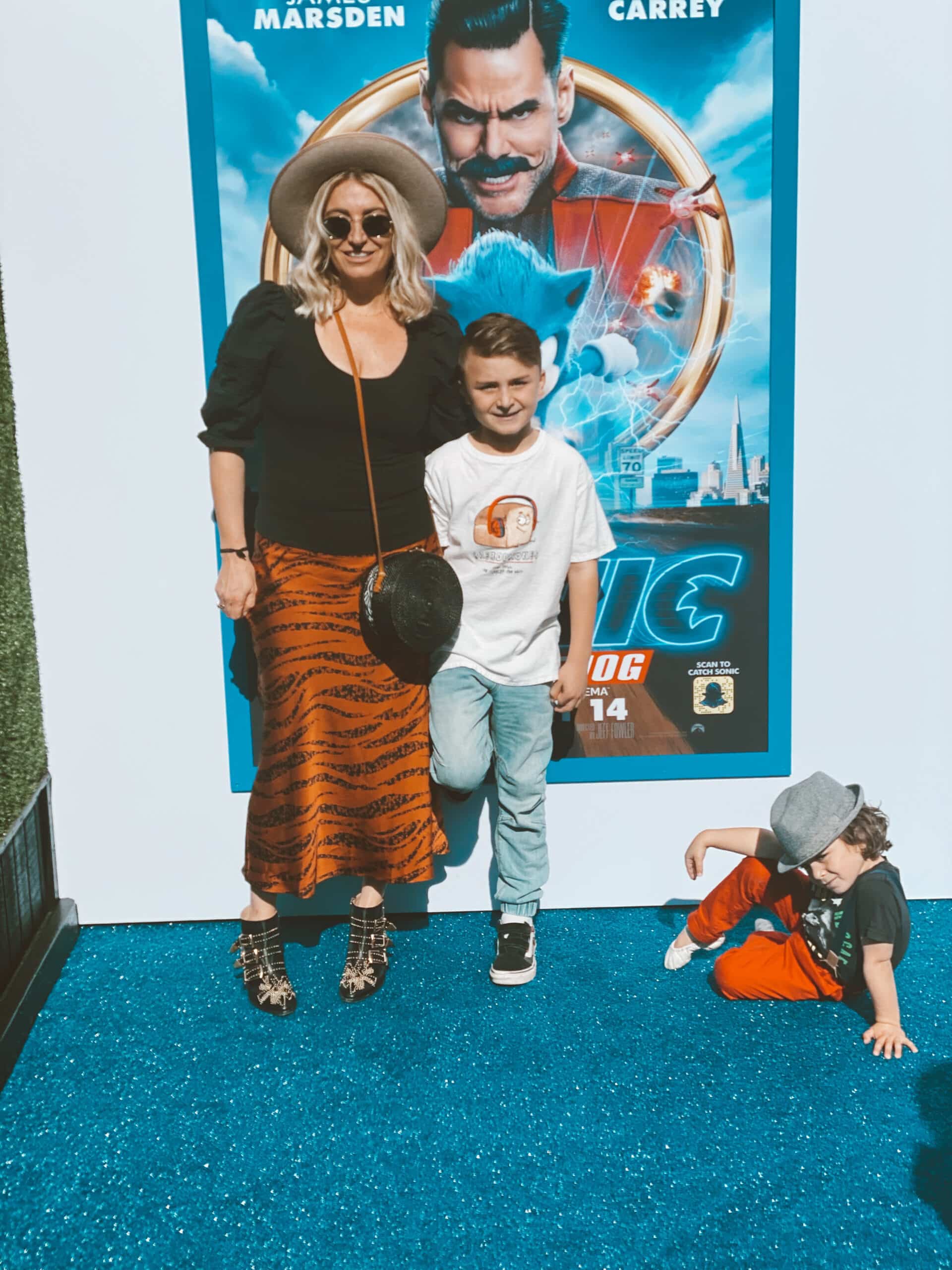 Party Like a Hedgehog
The next morning, family day went into full swing. It started with a quick press junket with Ben Schwartz, James Marsden and Jim Carry who talked about how much fun it was to create this film for fans, both new and old. Roman even got to ask the cast a question about their favorite scene. Afterward, we went outside to discover an entire Sonic party! A blue and white ball pit, carnival-stye games, photo ops with the hedgehog himself—they even had a food truck of Jack-in-the-Box's tiny tacos because it's Sonic's favorite food. The kids could win prizes like video games, t-shirts and toys at ring toss, racing games and can toss. And the food! We had to be careful not to have too much sugar. Blue cotton candy shaped like Sonic, Sonic-themed cake pops, Sonic cookies, Sonic-cupcakes and chocolate-dipped Oreos were spread out like a buffet!
If your Valentine's Day plans include the kids this year, take the whole family out to see "Sonic the Hedgehog" when it comes out on February 14. It was a fun film that my boys loved. Plus it's a great way for the family to spend some time together!
---
In 1993, Sonic became the first video game character to have a balloon in Macy's Thanksgiving Day parade.
---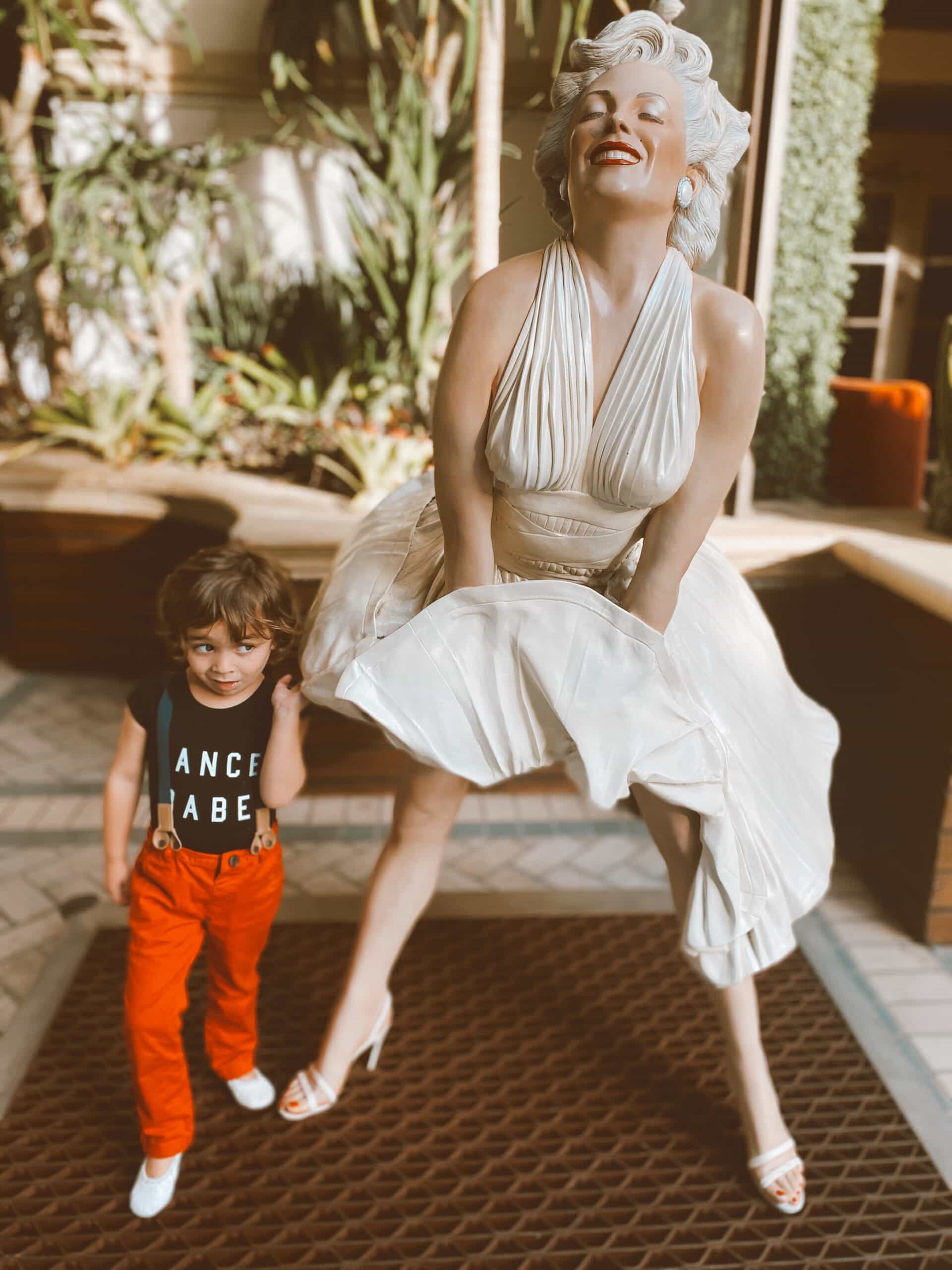 Tips for Parenting In Style...
Never boring, always awesome. Keep up to date with the latest from City Girl Gone Mom.