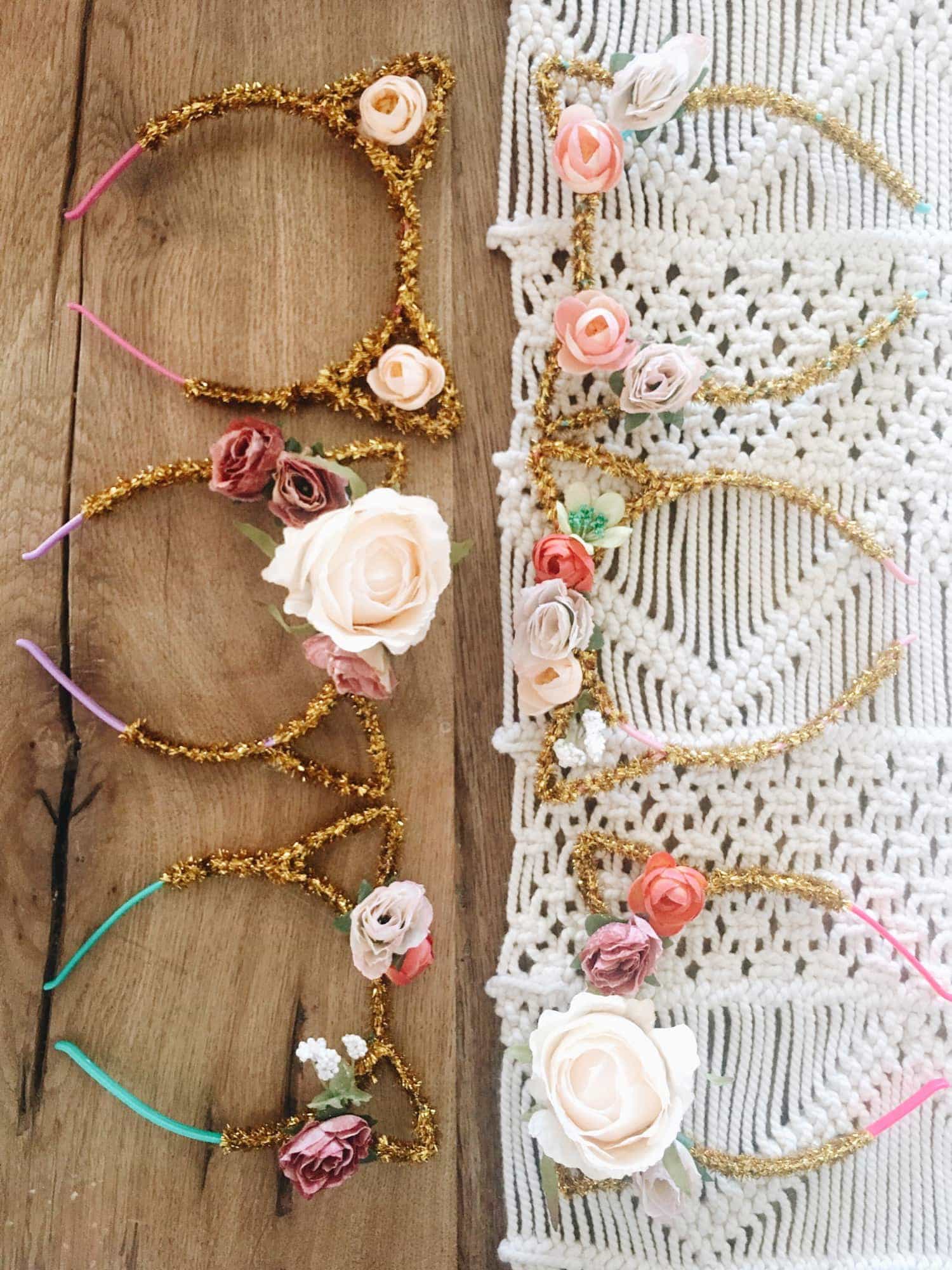 I am always on the hunt for a fun craft with my kids and when I saw on Pinterest so many options for DIY flower crowns, I thought I would give it a try.  My daughter recently had a handful of friends sleepover and I thought this would make the perfect craft for her slumber party.  All little girls love kittens, so kitten flower crowns were sure to be a win!
This was by far one of the easiest and cutest crafts I have ever done.  What I loved the most was that the crowns were usable for the girls.  I can't begin to tell you how many craft we have done that end up in the trash.  Not this one! The girls can wear them when going to parties or a night out with their family! And thanks to Pinterest I was able to create 10 of them for under $25.00.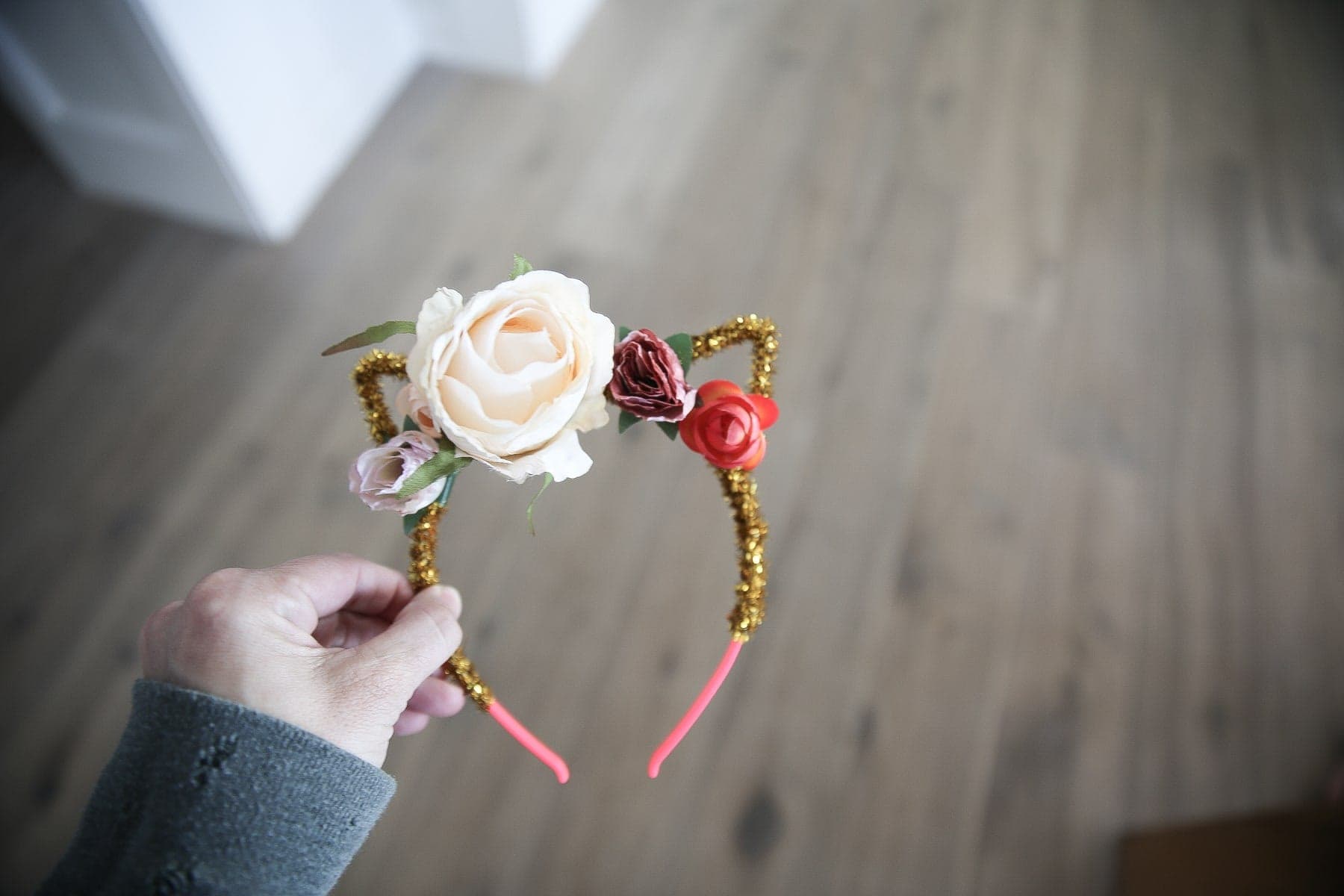 Supplies
*10 Kitten Flower Crowns
*Glue Gun
*Silk Flowers
*Gold Pipe Cleaners
*Wire Cutter
INSTRUCTIONS:
1- Wrap the gold pipe cleaners around the kitten head band
2. Cut the flower buds and leaves off of the stems and place to the side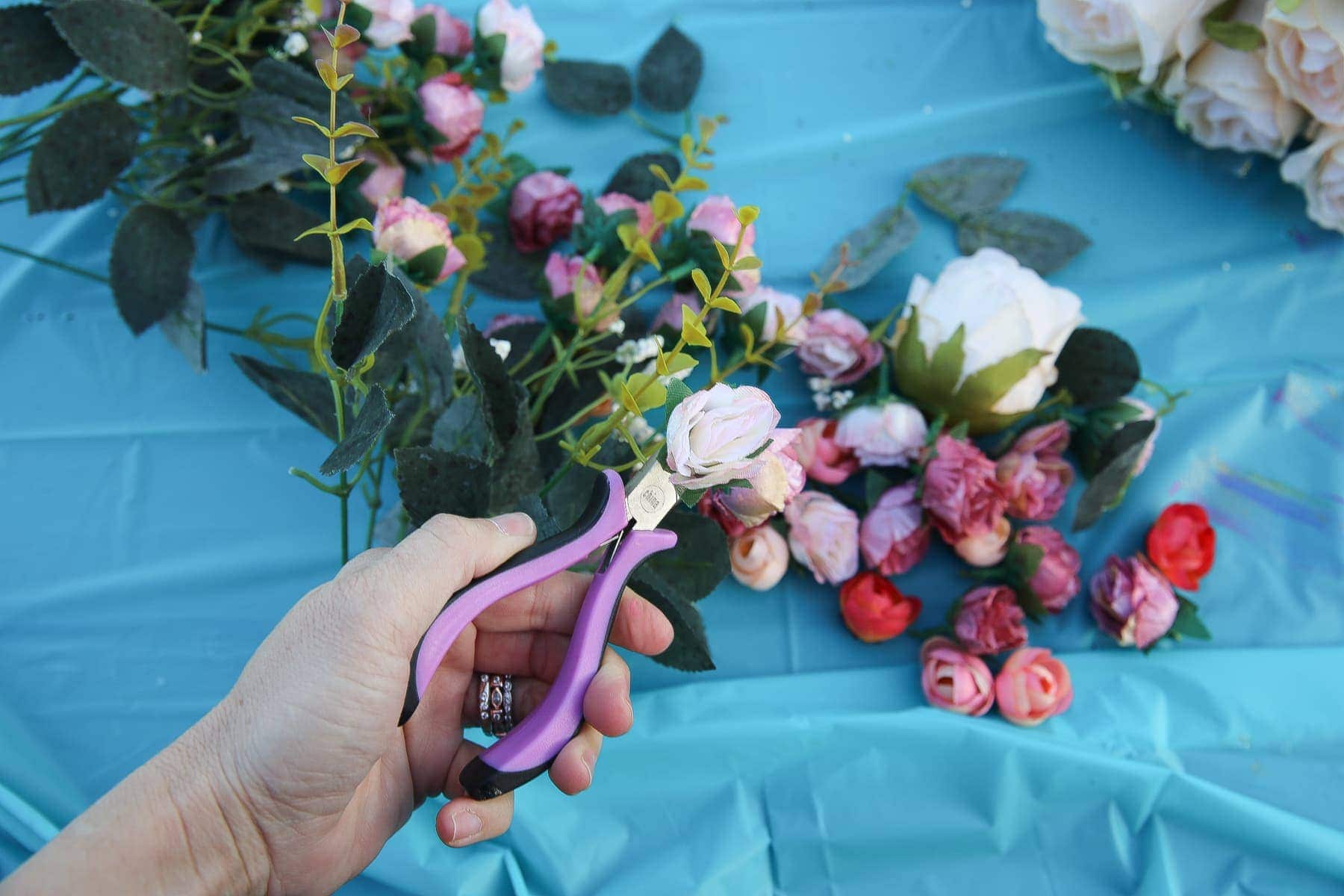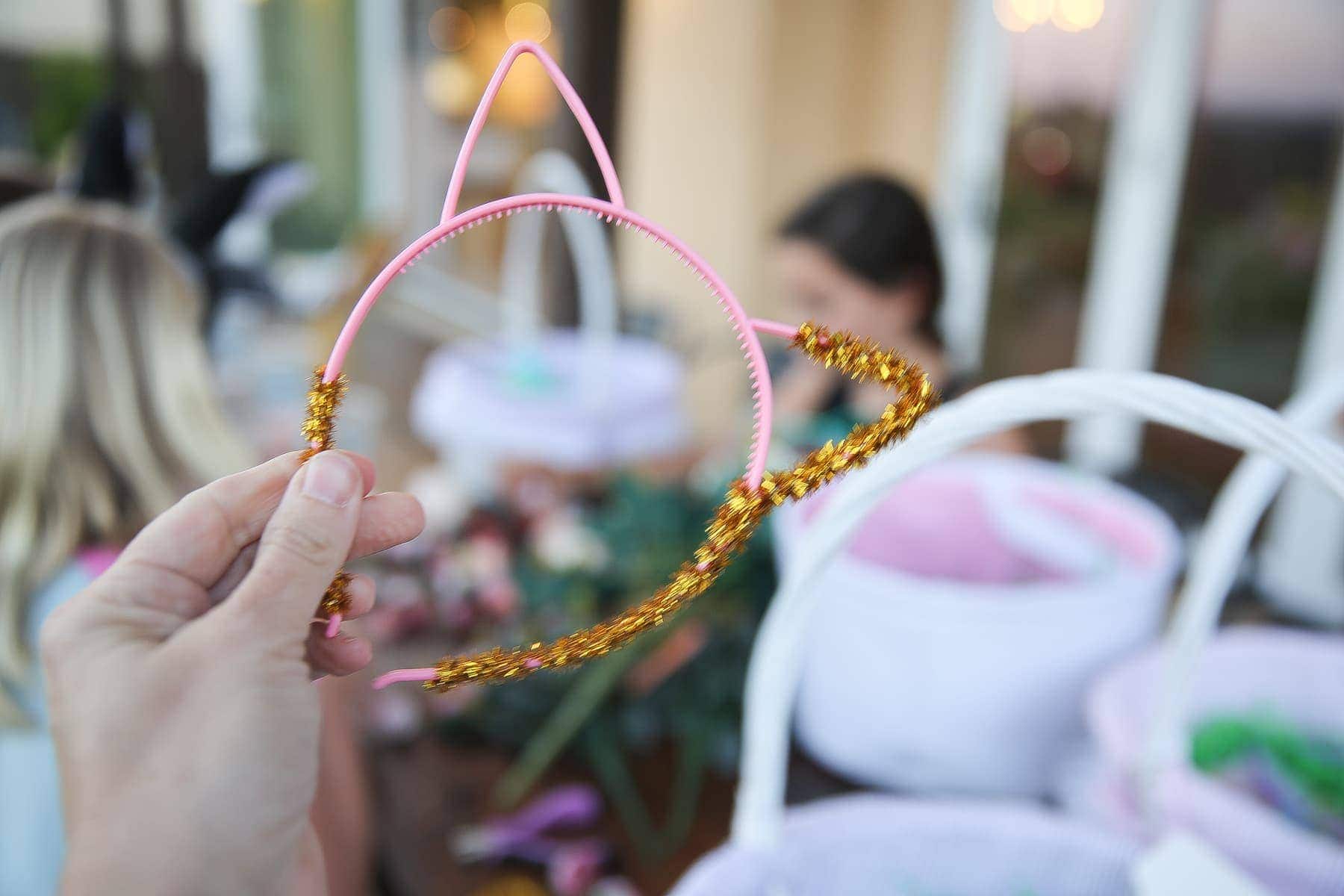 3– Glue the flowers across the top of the kitten head band. Be creative and place how you would like. The glue works really well with the pipe cleaners.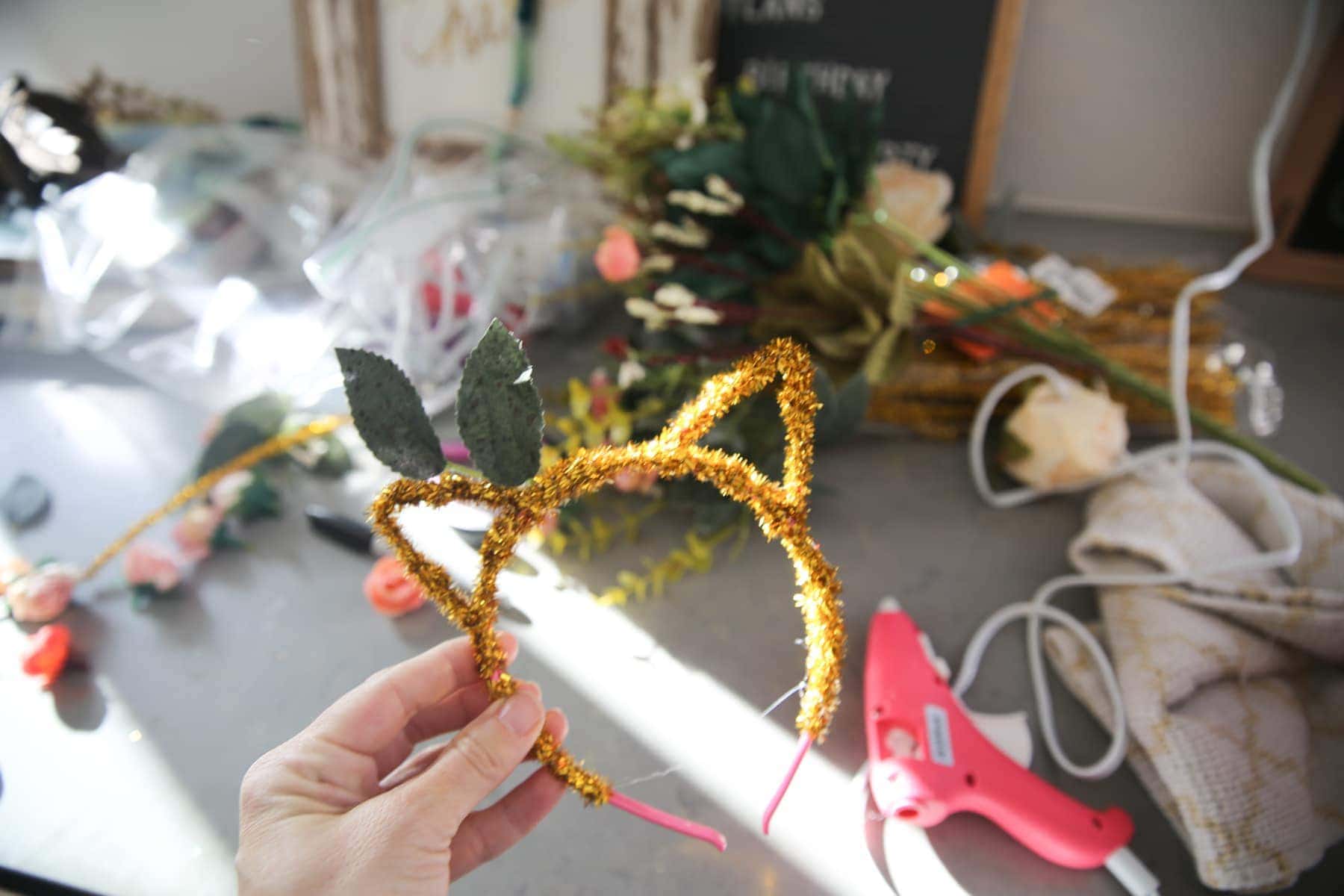 There is no right or wrong way to make a flowers crown. The kitten ears were the added perk and the girls each got their chance to be creative. Practice always makes perfect, but I have to admit I was quite impressed with their first go's at it. What do you think? Comment below!