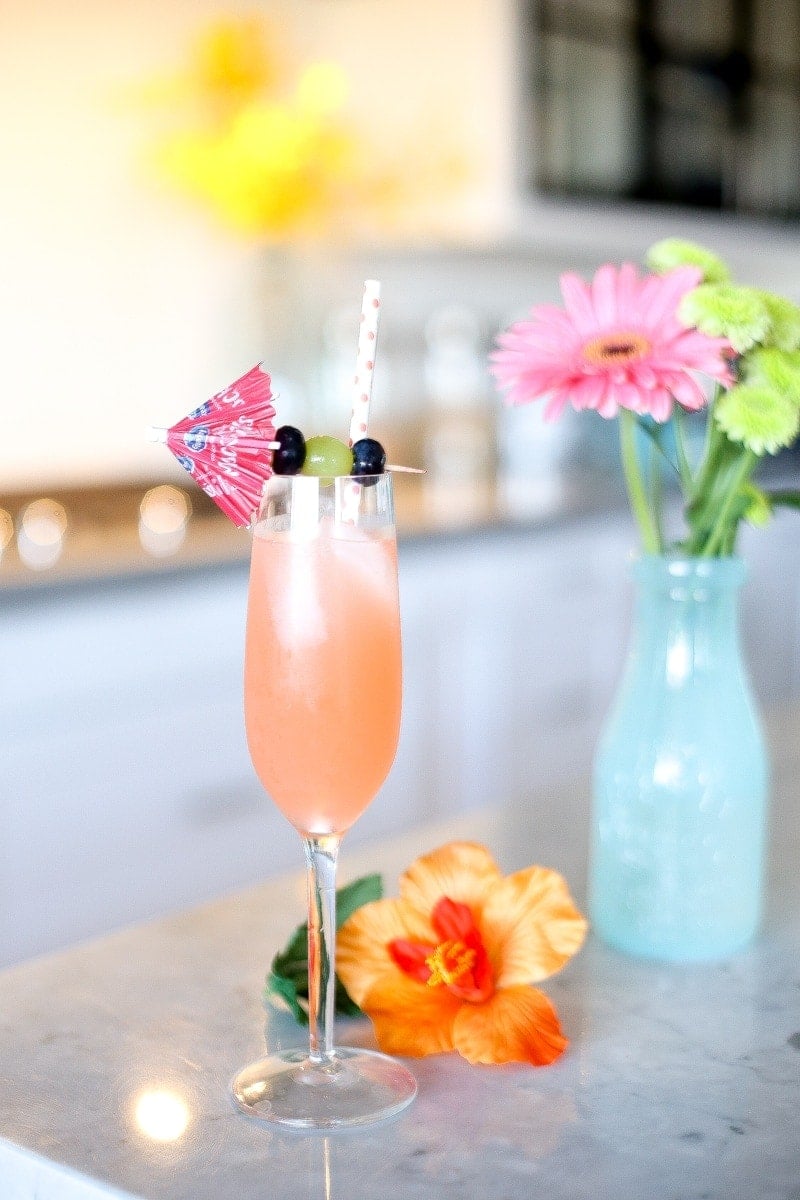 This Post Is Sponsored!  Thank you Ocean Spray® Inc. For Partnering With CityGirlGoneMom!  As always, All Opinions Are My Own!
We all know how demanding parenting can be. The term 24/7 can feel like an understatement at times. I have always been a fan of integrating balance within my day. For example, there has to be a start and end to my work, and I have to allot time for each of my children, as well as my husband. Meeting the needs of my family of six often leaves me without time for friends, and although I cherish my friendships more than words can express, they're always the first to be put on the back burner.
With every waking moment, time seems to fly by faster and faster. With so much happening day in and day out, a week will go by before I blink an eye, and then those weeks turn into months that I haven't seen a friend. Making the time for friendships may not take priority over family, however if I go too long without good quality friend time, I am in some ways neglecting myself and my own needs. Good friends are good for the soul, and can lift you up at a moment's notice, simply by being there. These special relationships need to be nurtured in order for me to thrive. Lets face it, my friends are the life vest that keeps my head above water. They listen to every climb, every cry, and every accomplishment.
I recently decided to host a pajama party, inviting handfuls of friends who I miss, and who all deserve and can appreciate enjoying a relaxing escape of our day-to-day. Ocean Spray® Mocktails set the stage with a sophisticated line of beverages inspired by some of our favorite cocktails. These expertly crafted drinks are made with real fruit juice with no preservatives. They are delicious straight from the bottle, or mixed with seltzer, wine or liquor.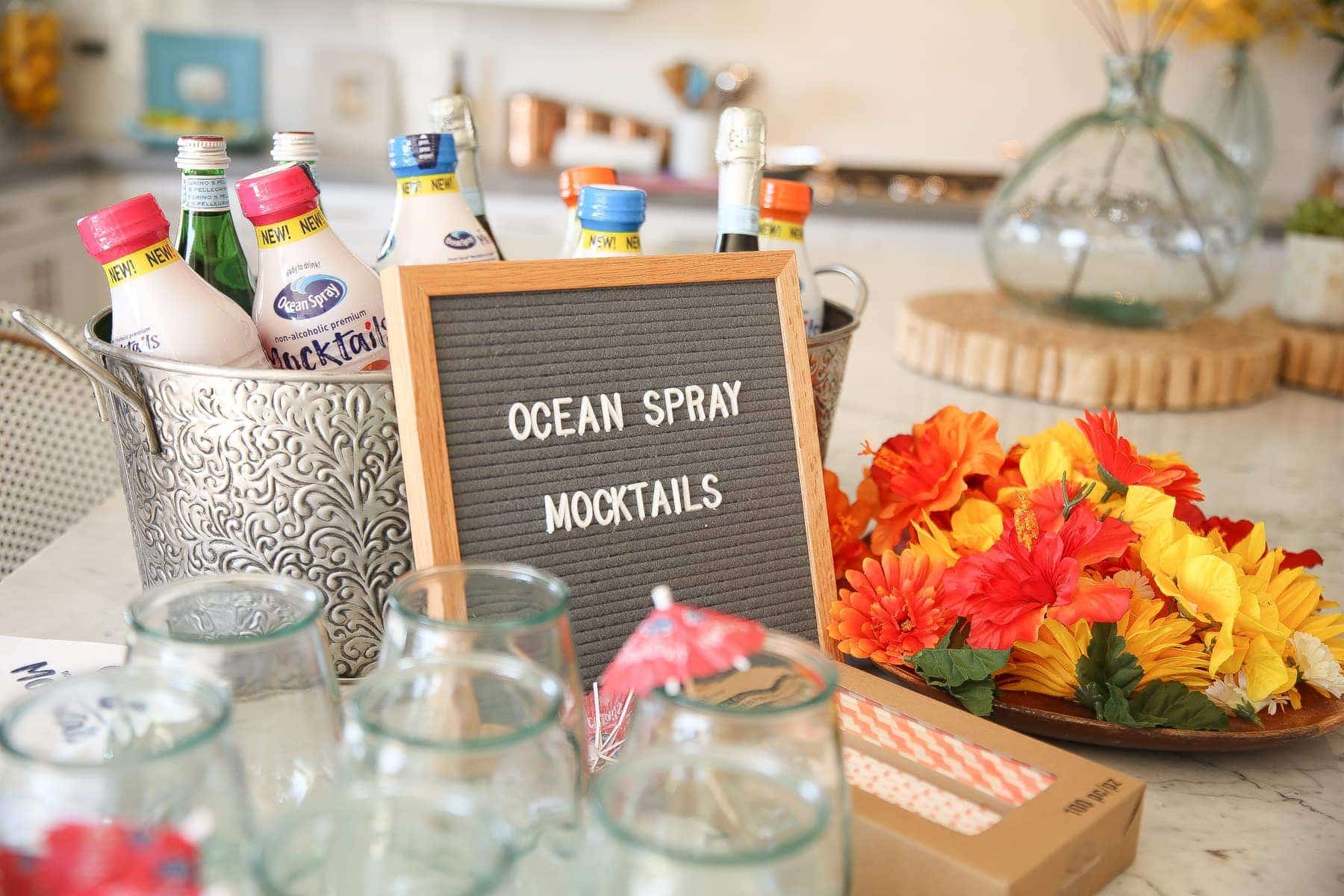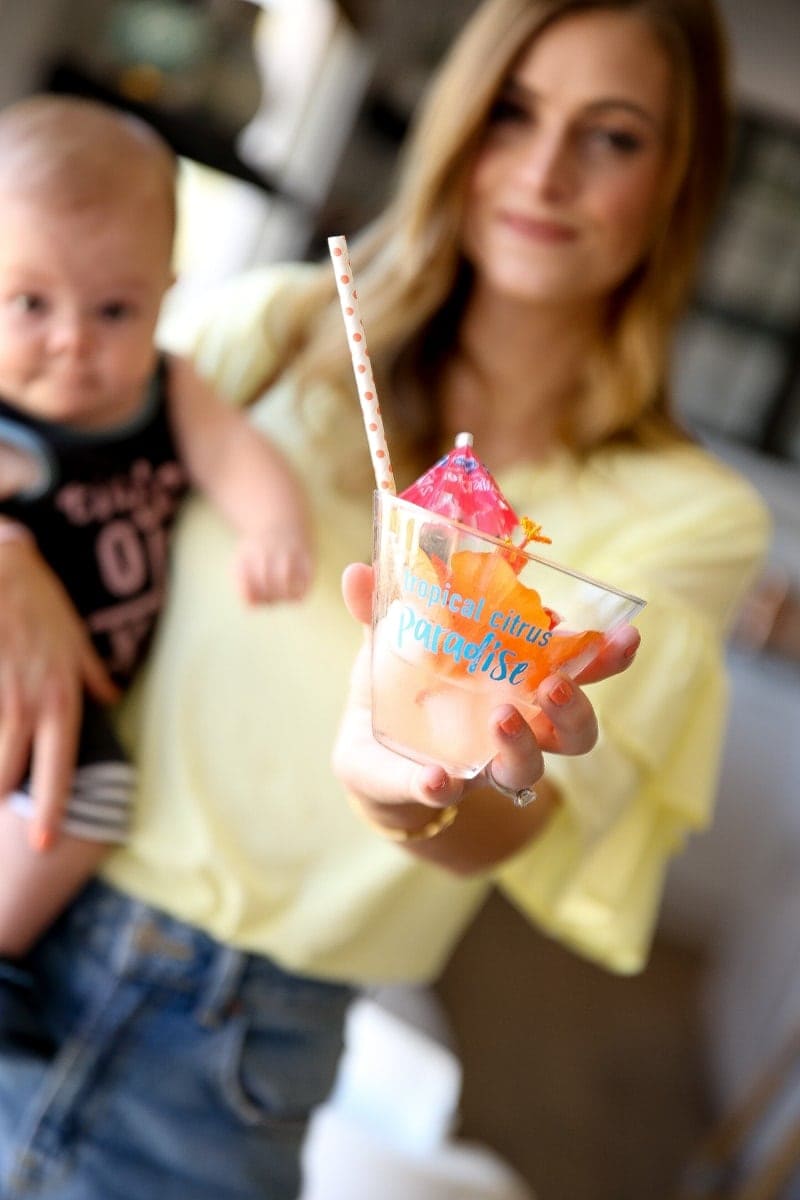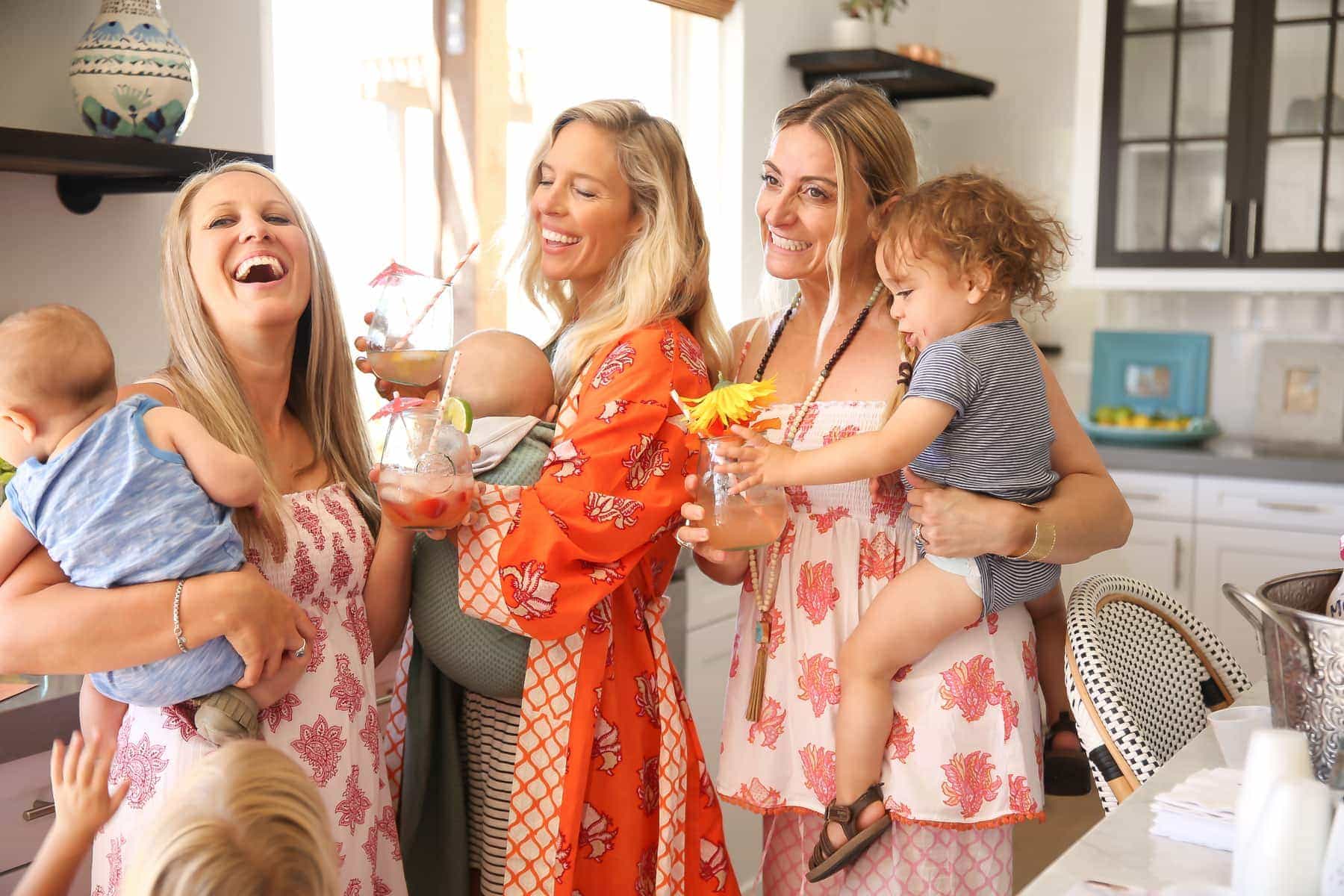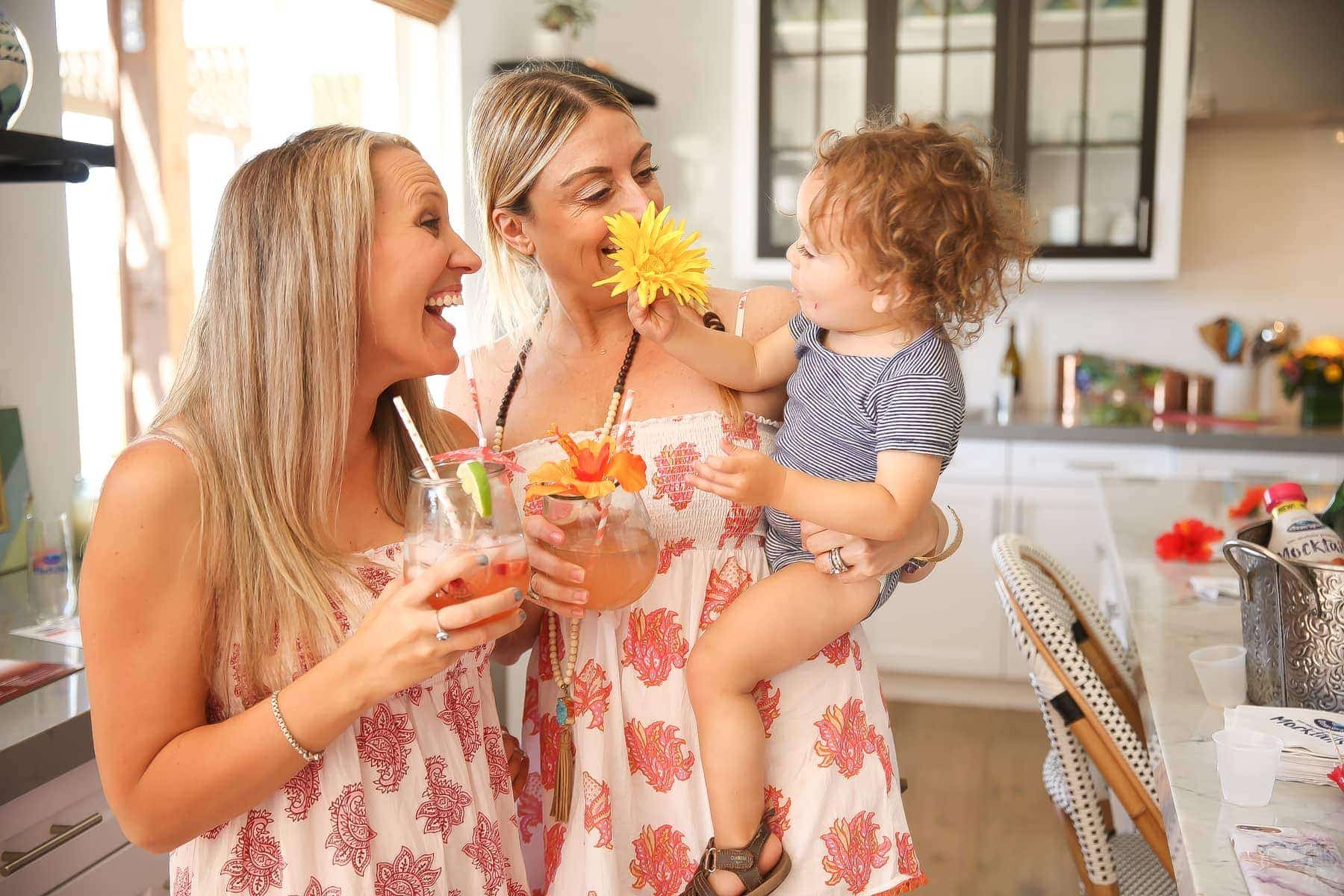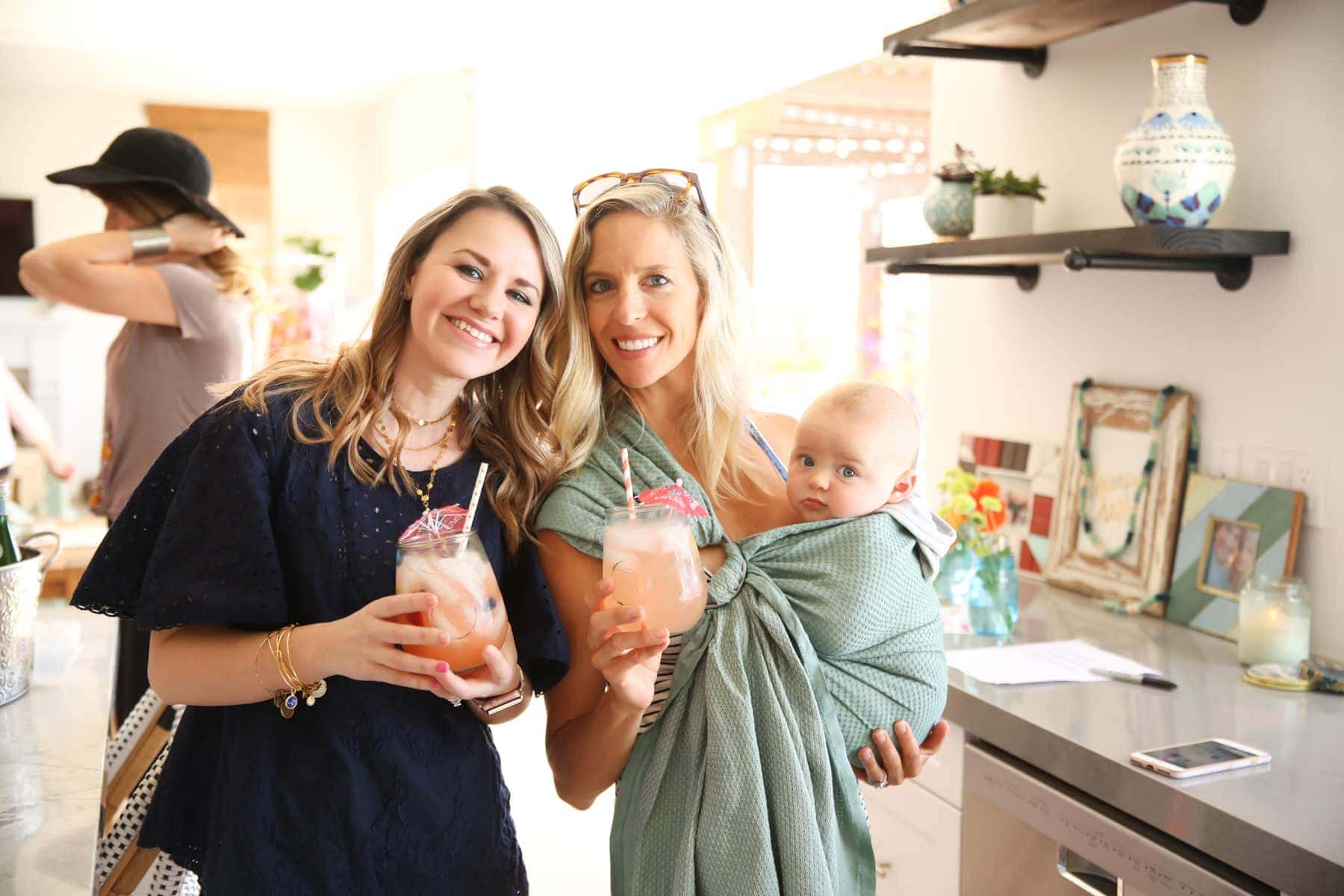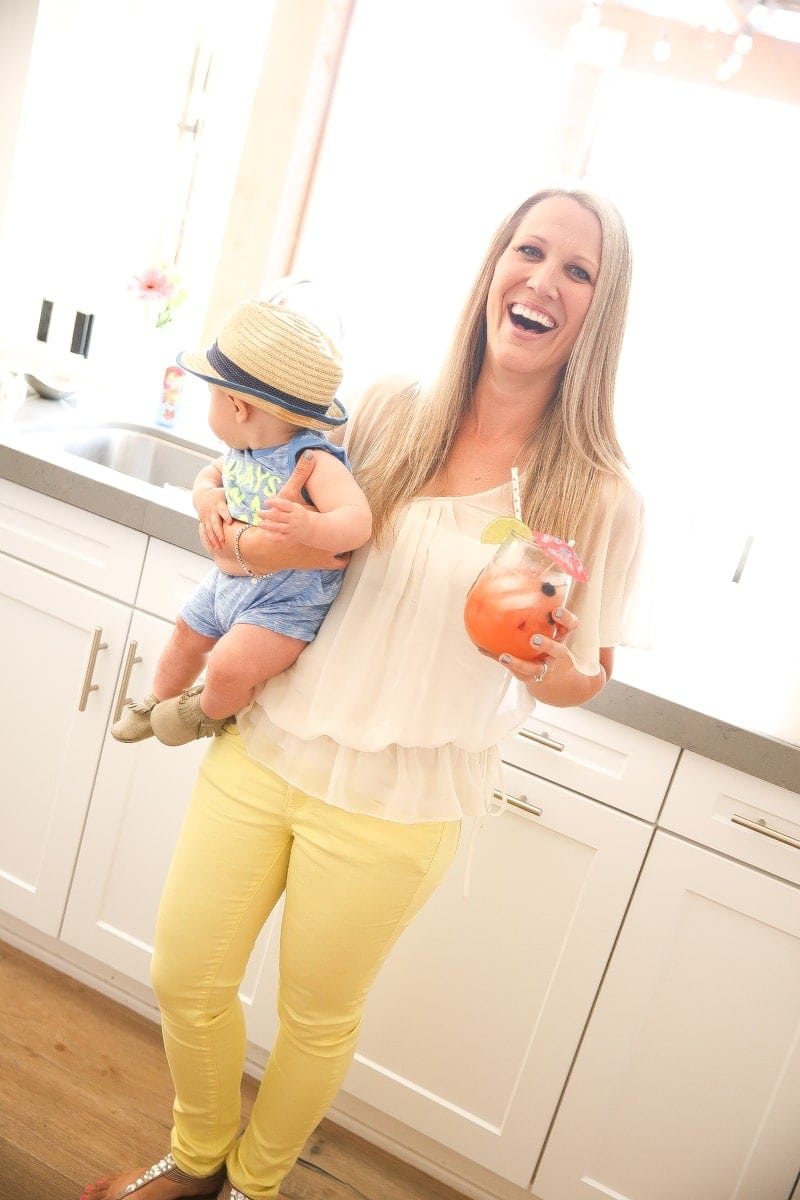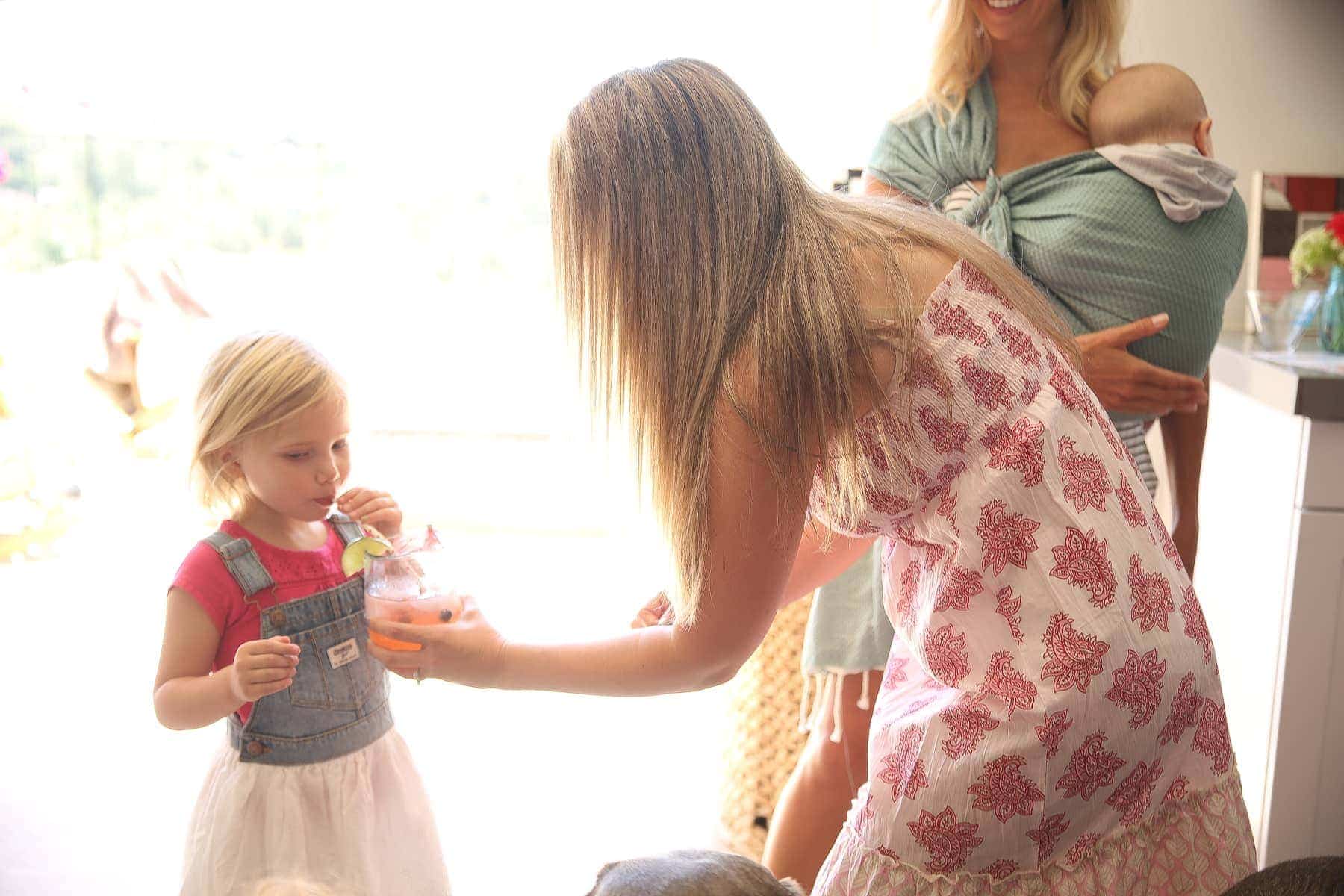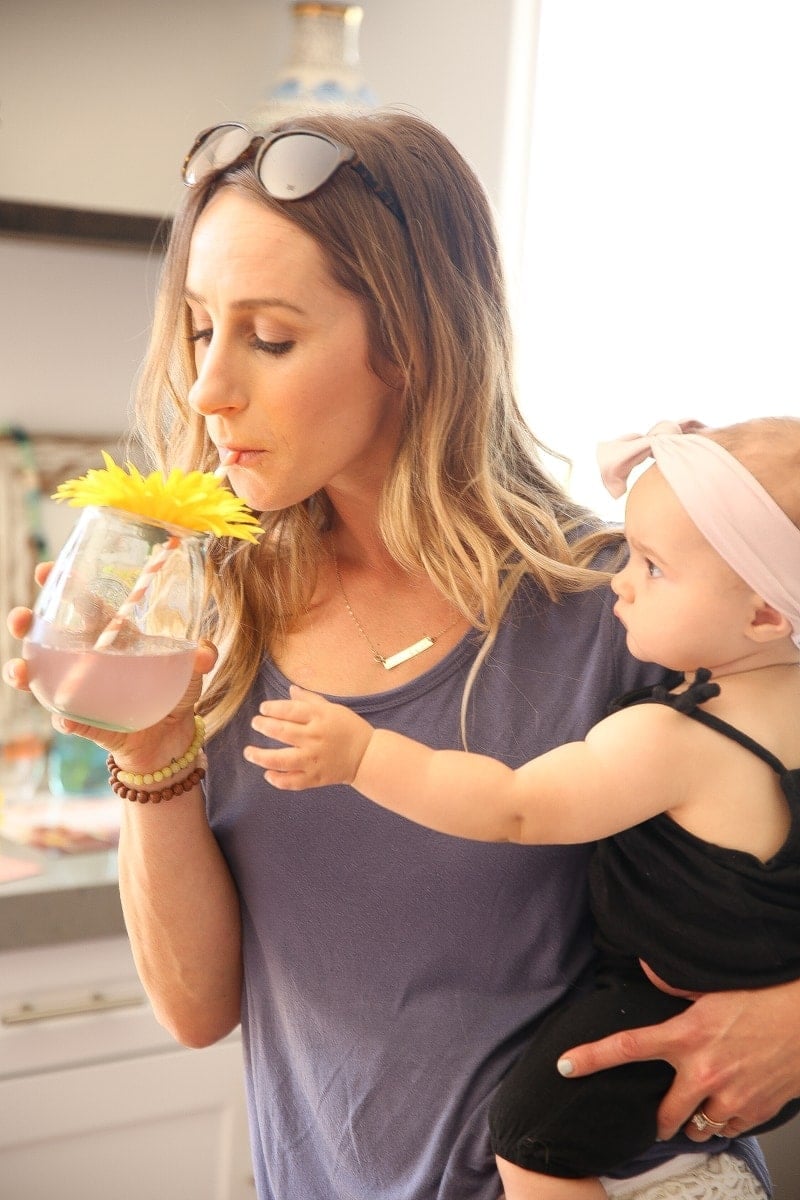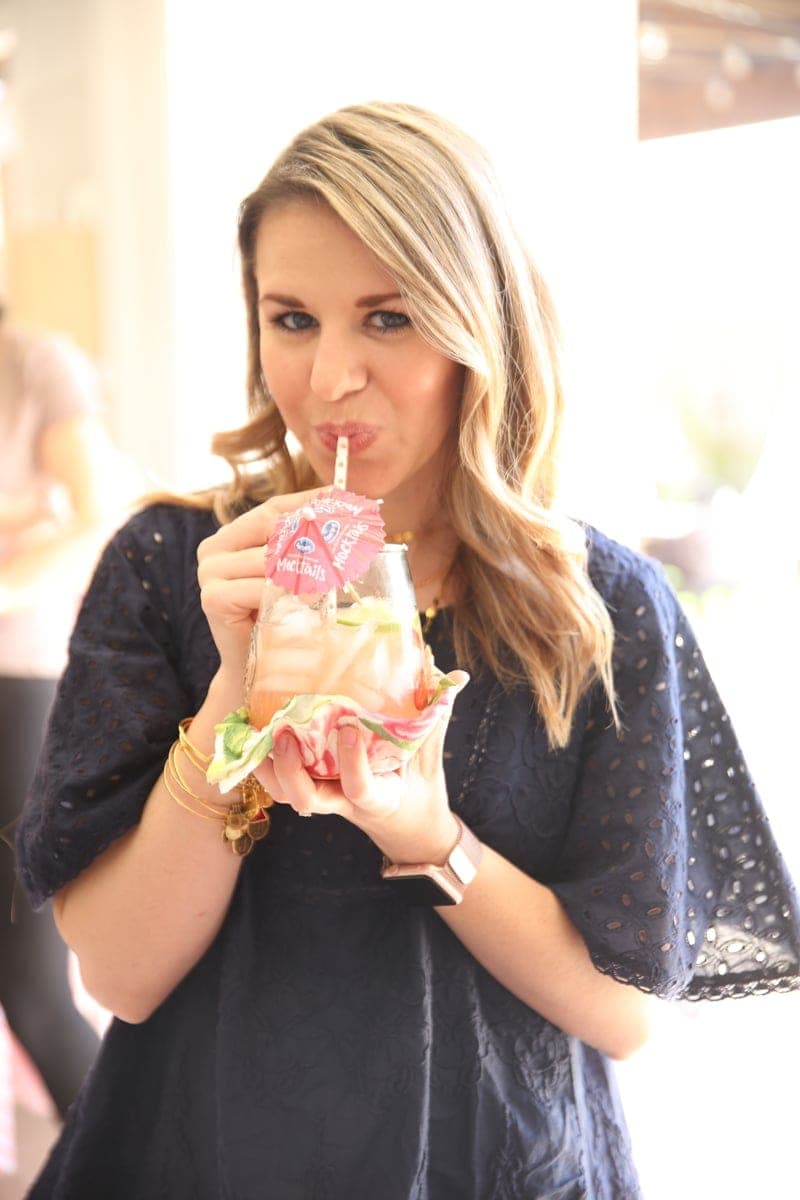 The 3 MUST-TRY Drinks for Summer 
Tropical Citrus Paradise is delicious shaken with crushed ice, and is excellent as a cocktail with your favorite rum.
Cranberry Peach Bellini is the perfect bubbly pick me up for brunch or a pool day. Just add sparkling water, and to turn it up a notch, splash in a little prosecco (this one is my favorite)!
Cranberry Sangria is another perfect thirst quencher. It's delicious over ice with fresh fruit and can be spiked with your favorite red wine for an extra kick!
A Mama Perk? Each of these drinks have 80-90 calories per glass and are made with real fruit juice. There are no artificial flavors or preservatives. Ocean Spray® you are #winning this summer!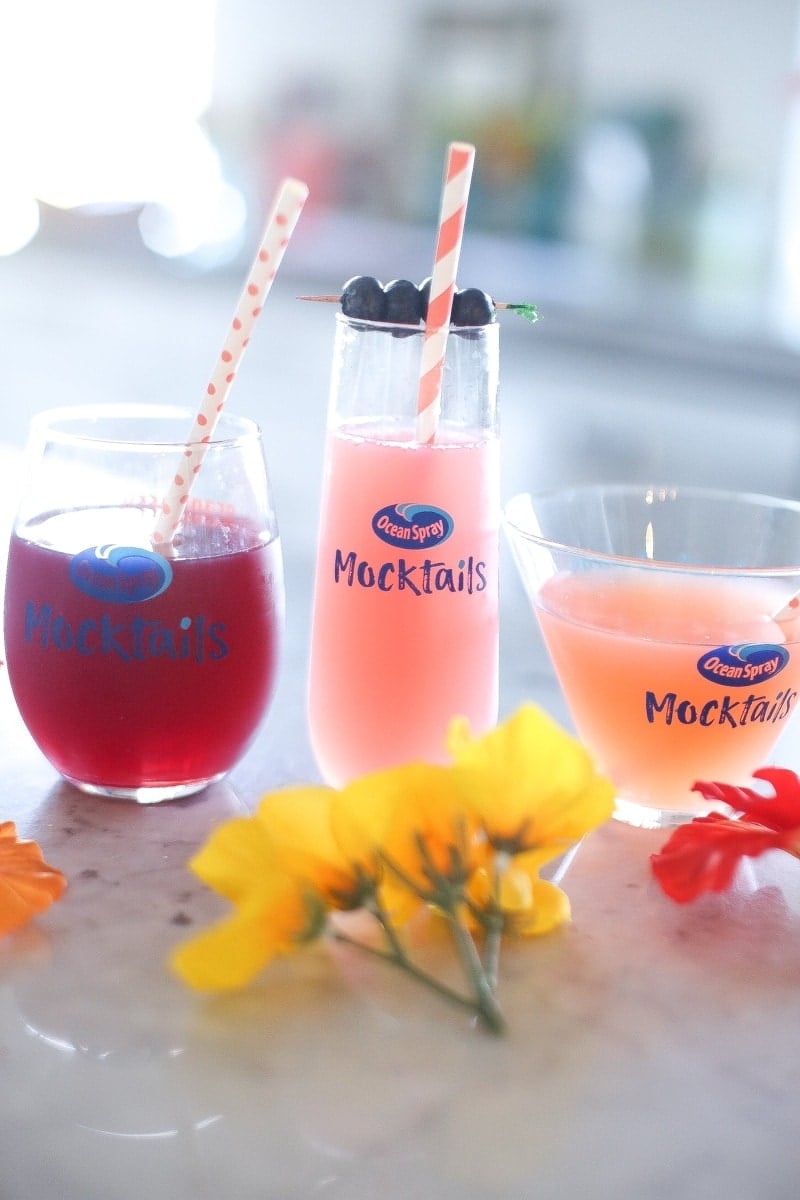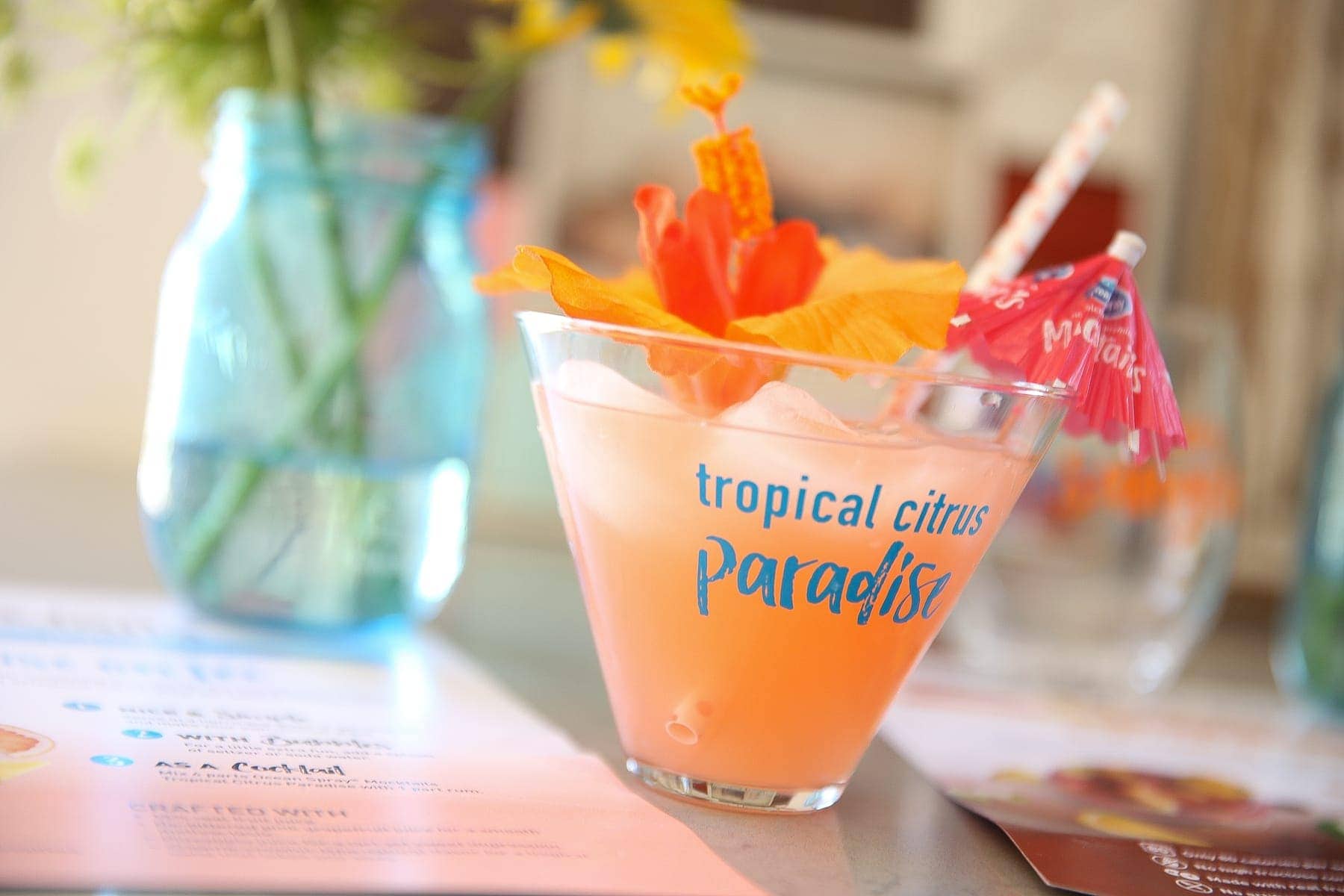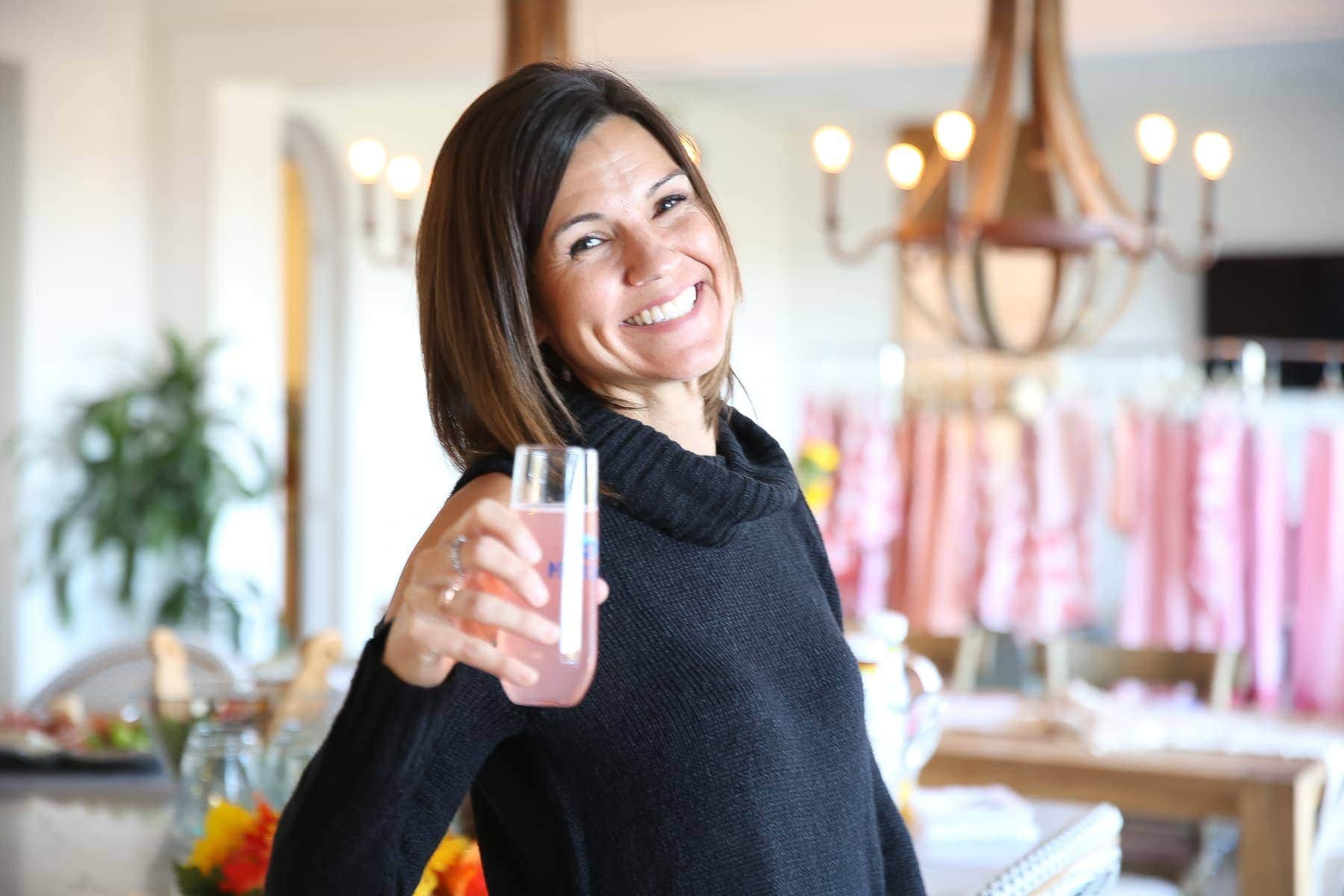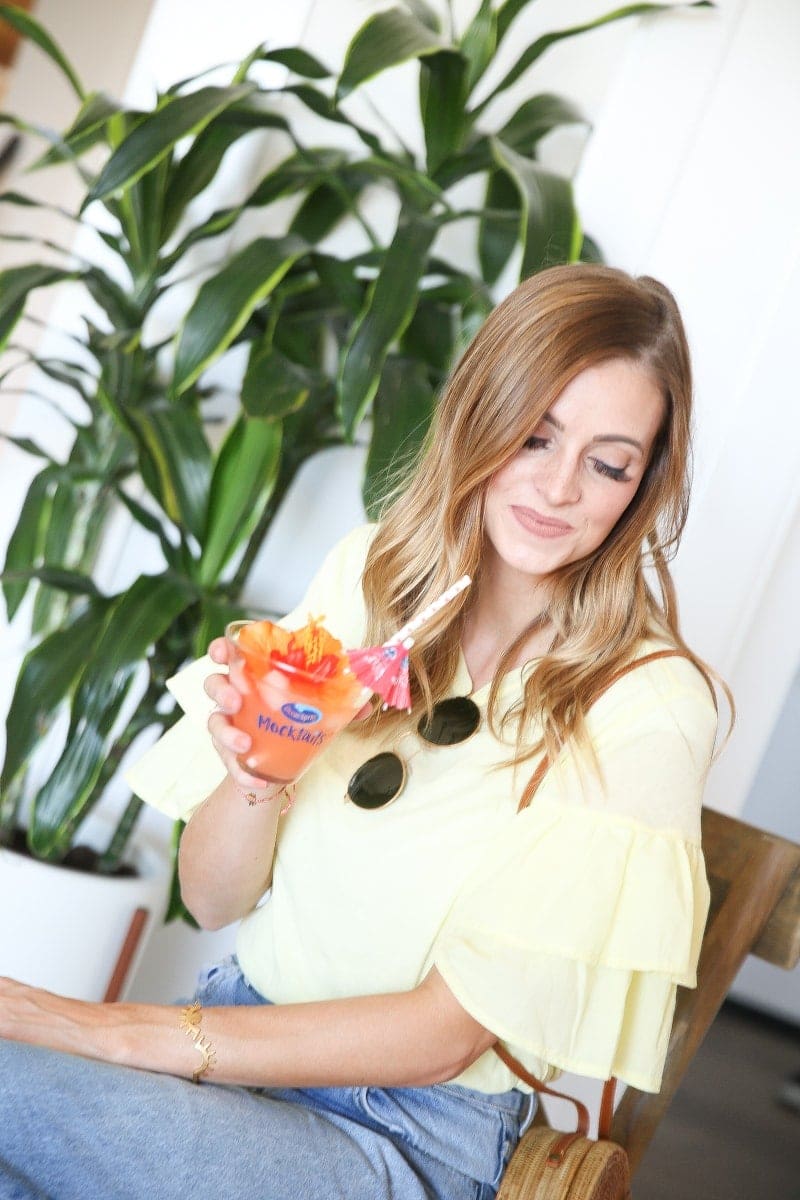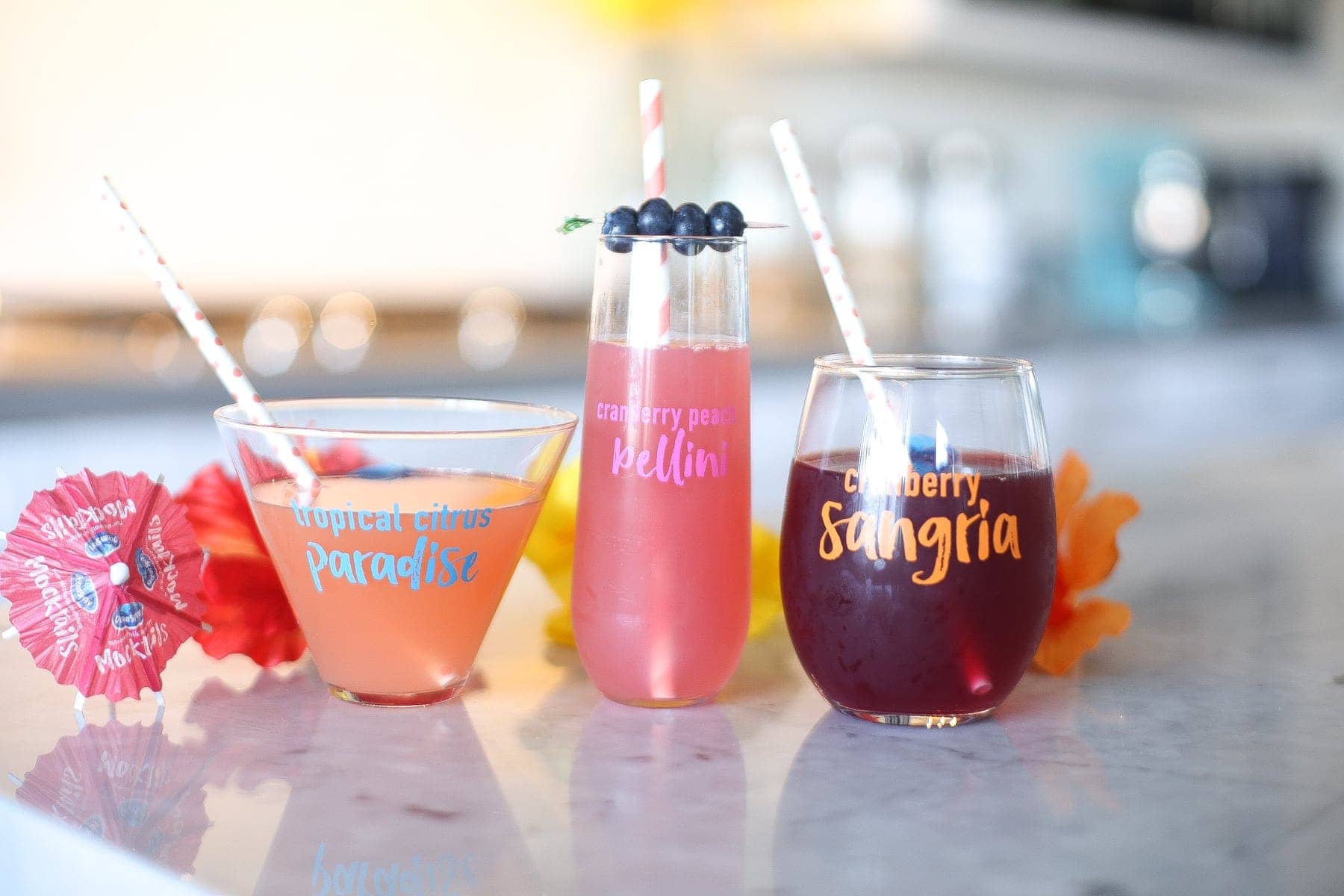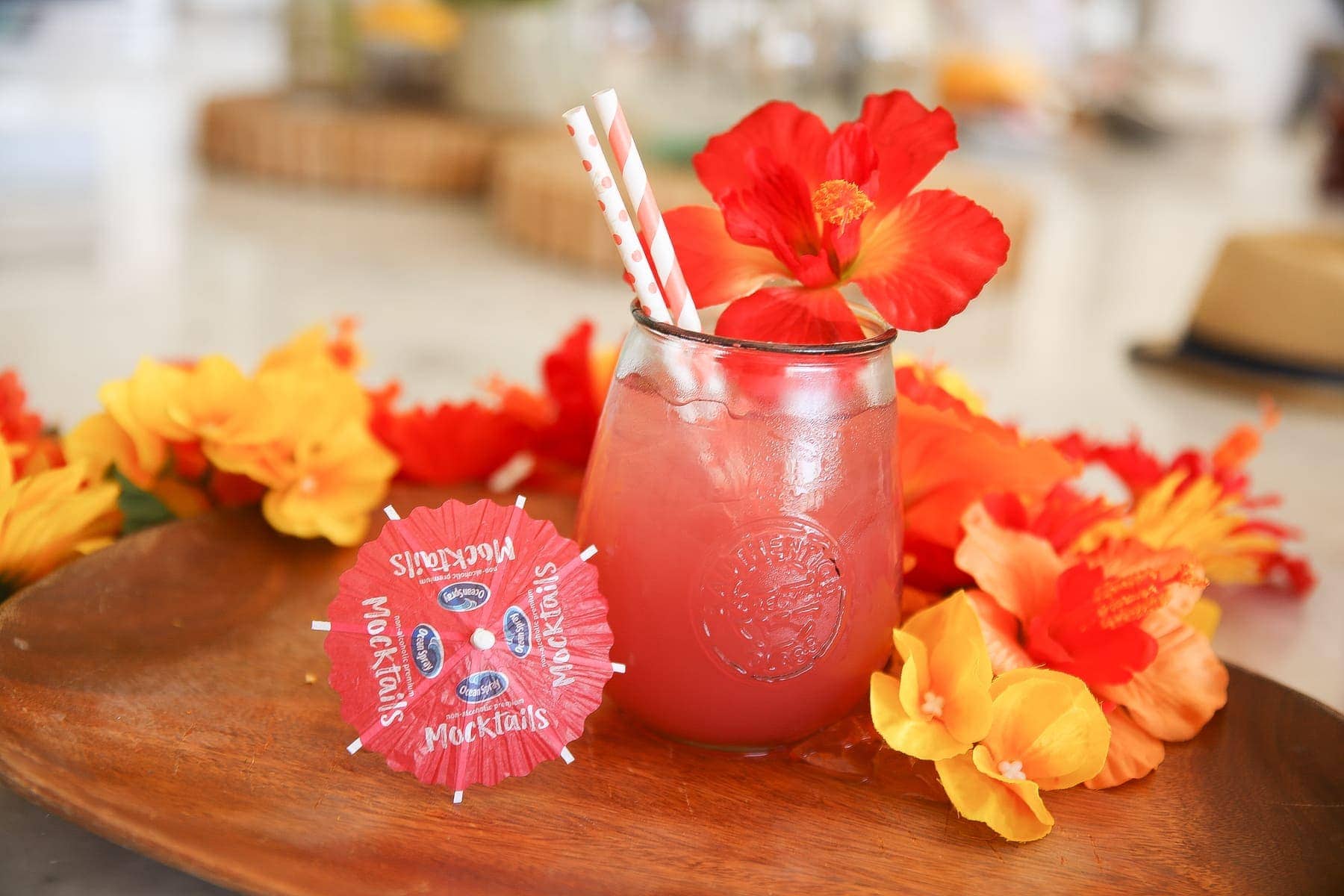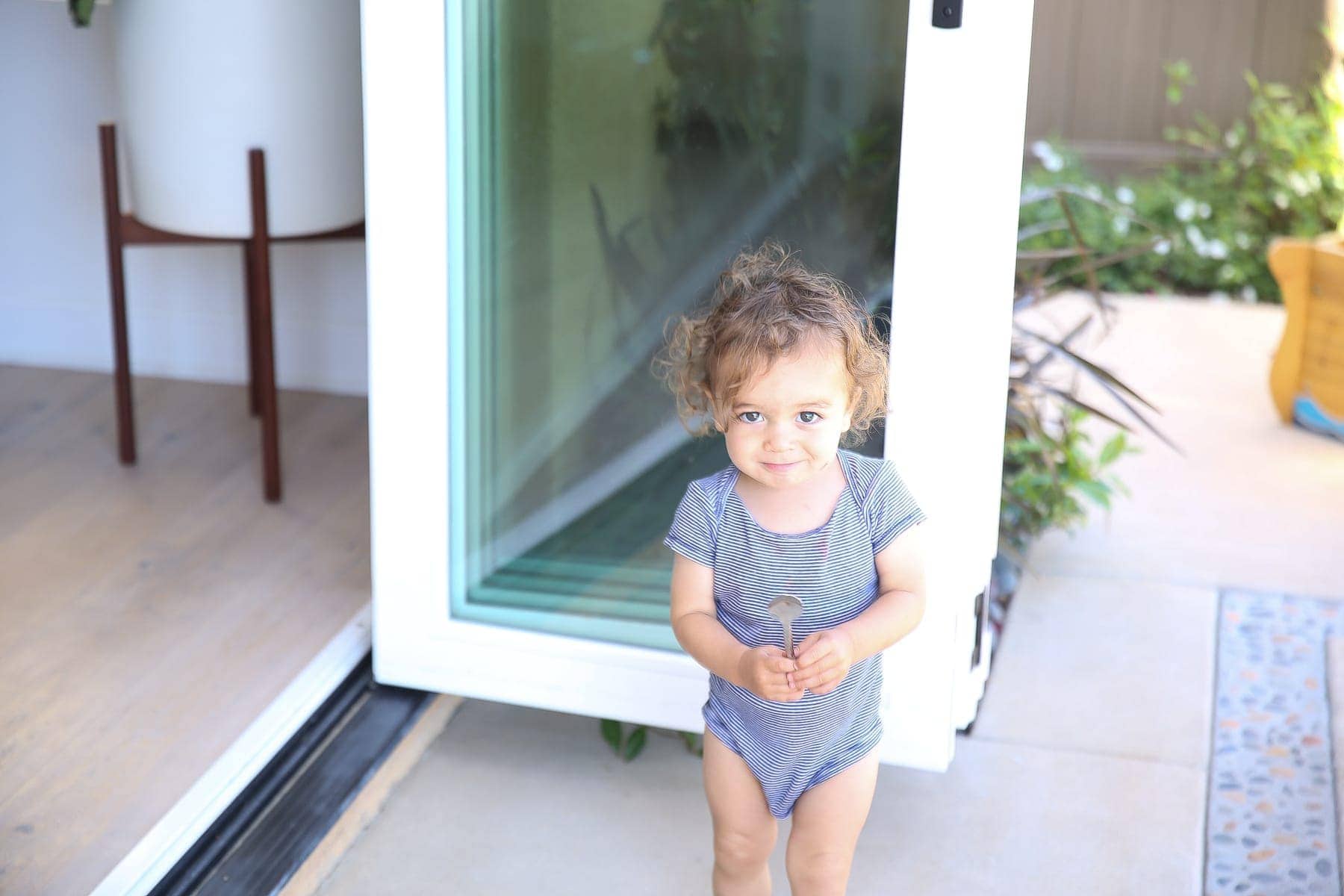 For the pajama party, I actually had two get togethers – one in the morning and one in the evening. Being a mom is all about flexibility, and offering two times to get together enabled me to see those I wouldn't have otherwise. Most of my friends are all living a baby-friendly lifestyle, and Ocean Spray® Mocktails enabled them to enjoy, not worrying about alcohol content. On the other hand, those looking for a cocktail were in for a treat! What I loved the most about this versatile cocktail is that no one had to miss out on mommy time if they weren't drinking. Whatever direction my friends wanted to go with their beverage,  Ocean Spray® Mocktails catered to those mothering as well as those looking for a little escape. Either way, we all enjoyed celebrating life's joys with summer sips in hand.
Connecting with friends while mothering is important. I have learned after four children, it's a necessity to keep your life balanced. We are in charge of our 24 hours, and seeing my friends in person instead of on social media alone is a must. Nurturing those who share the same flare as us, while appreciating all that's different is the ebb & flow of life that I can get behind. And what better way to connect than with Ocean Spray's® expertly crafted Mocktails in hand. Cheers to good friends, and keeping those you cherish near and dear this summer!
This Post Is Sponsored!  Thank you Ocean Spray® Inc. For Partnering With CityGirlGoneMom!  As always, All Opinions Are My Own!
Tips for Parenting In Style...
Never boring, always awesome. Keep up to date with the latest from City Girl Gone Mom.