9 Back-to-School Backpacks We're Hung Up On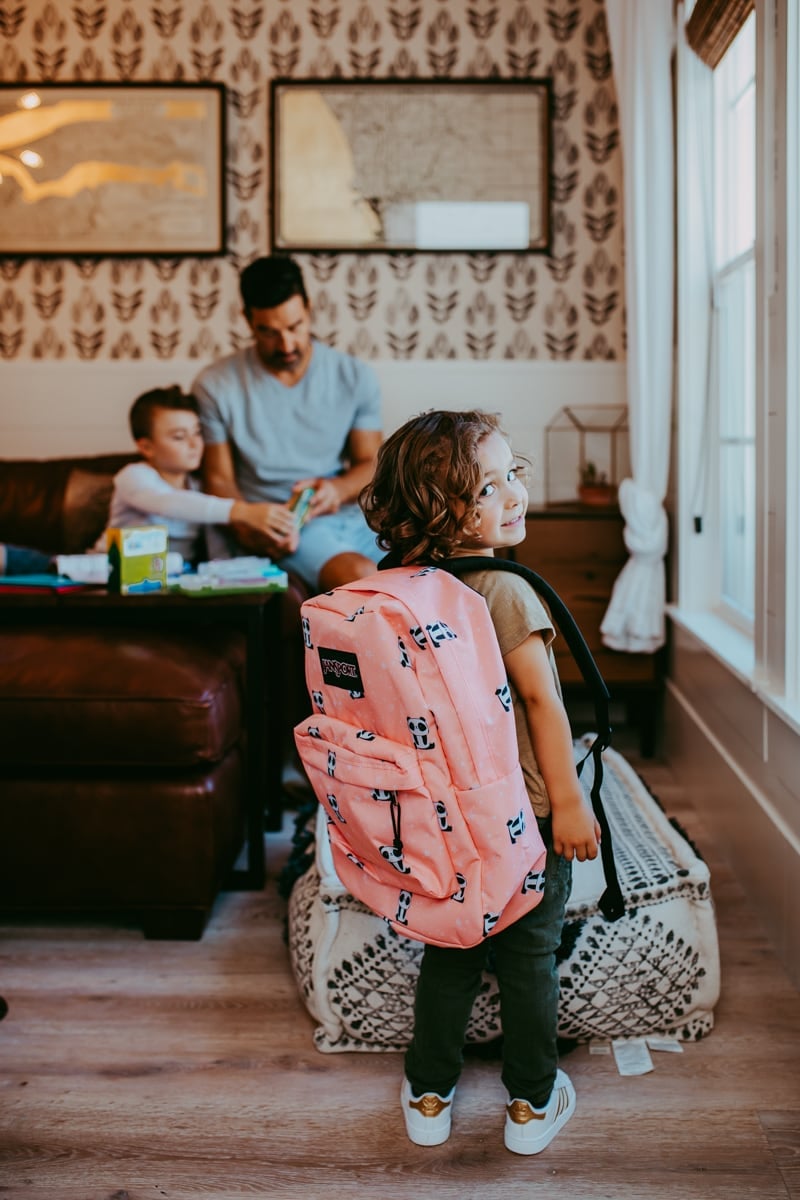 9 Back-to-School Backpacks We're Hung Up On
One of the most essential parts of back-to-school shopping is getting your hands on that practical, yet stylish bag. With so many brands, styles, and price points available; how can we possibly choose? To make your shopping easier, we are sharing the bags that will win over parents (and kids!) this fall with their comfort, looks and storage space.
Simply Unique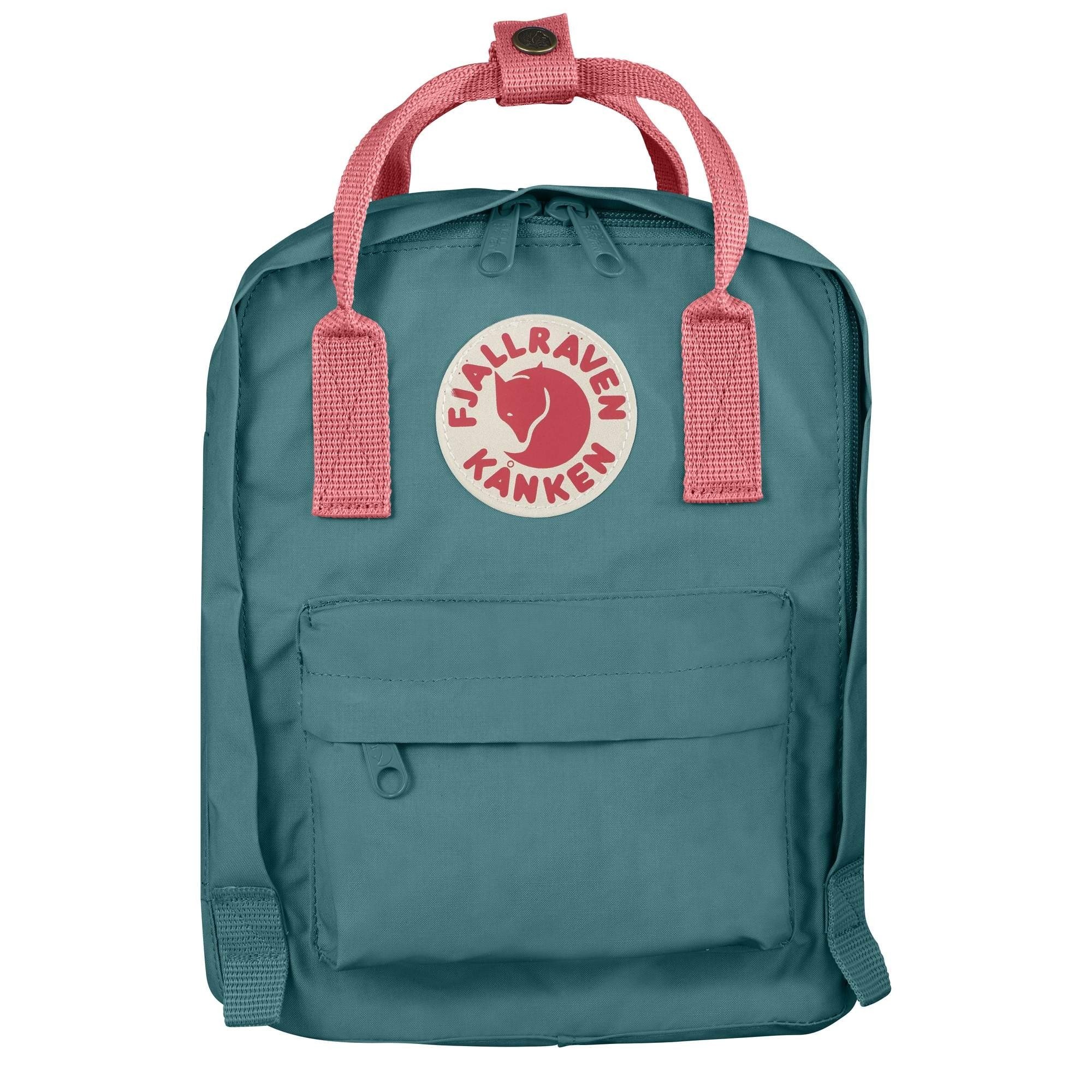 Fjallraven's fun and durable bag is ideal for everyday use! The main pocket offers generous space while the two side pockets and a front pocket provides further storage. Plus, the strong vinyl material is resistant to whatever damage kids manage to dish out. Not to mention, it's also super easy to hand-wash! And we can't deny, there's something so appealing about the colors and simplistic design.
Fjallraven Kids Frost Green and Peach Pink
---
Studies show that girls are more likely to have injuries caused by backpacks.
---
Up With the Times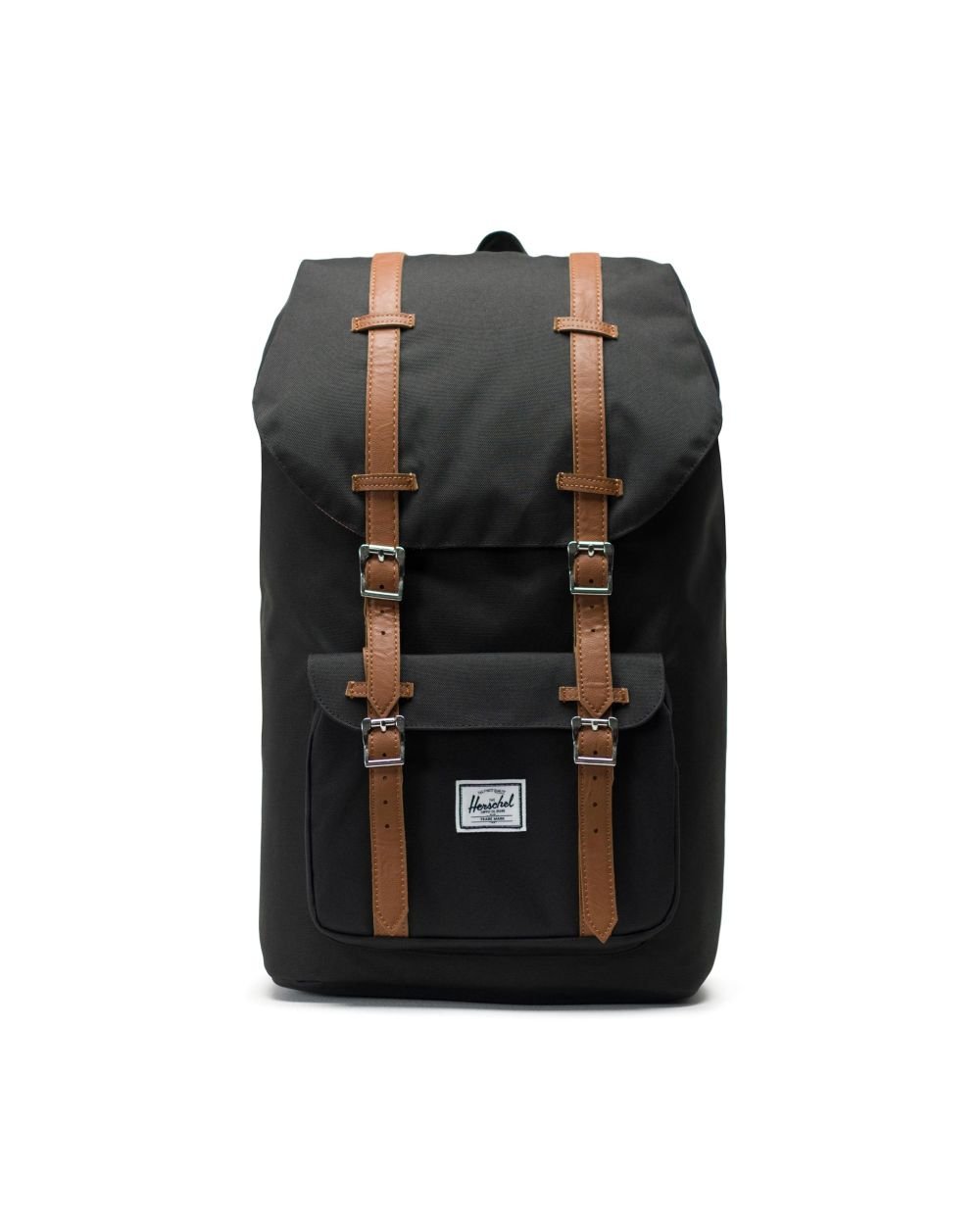 Functional, modern, and oh so iconic, Herschel's Little America backpack will get the job done. And the backpack's silhouette makes a statement all on its own. This bag scores an A+ in both performance, and style, with the padded laptop sleeve and an adjustable drawstring closure. Plus, it comes in every colorway imaginable.
Herschel Little America Backpack

Cool & Classic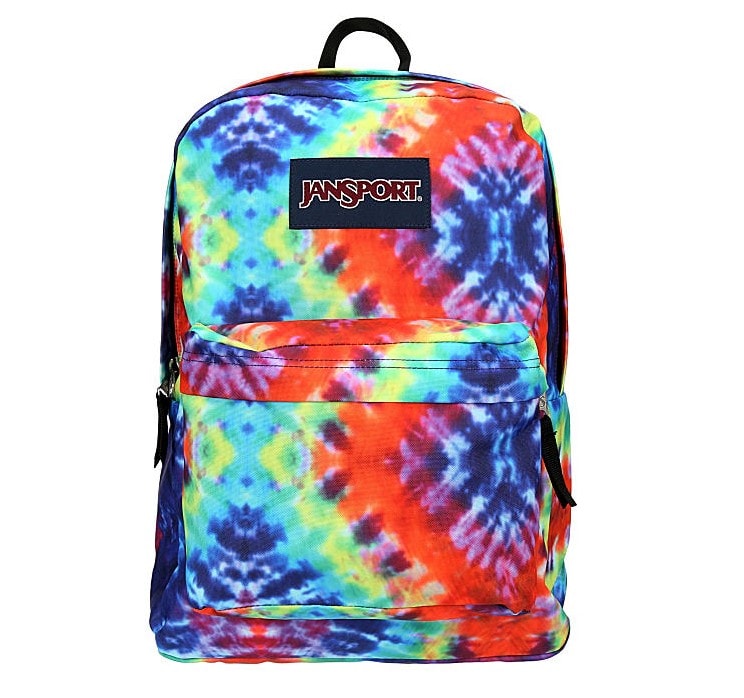 You know this bag! You probably carried one around in middle school too! The JanSport Superbreak has such a clean-cut, timeless design, that your kids will love. And this casual bag is lightweight, easy to carry around and now it comes in every pattern and color your little academics could want.
JanSport Superbreak
---
Colonel Henry Clay Merriam, a Civil War veteran, submitted a patent in 1877 for the first backpack. It was originally designed for the United States Army.
---
Back With a Bang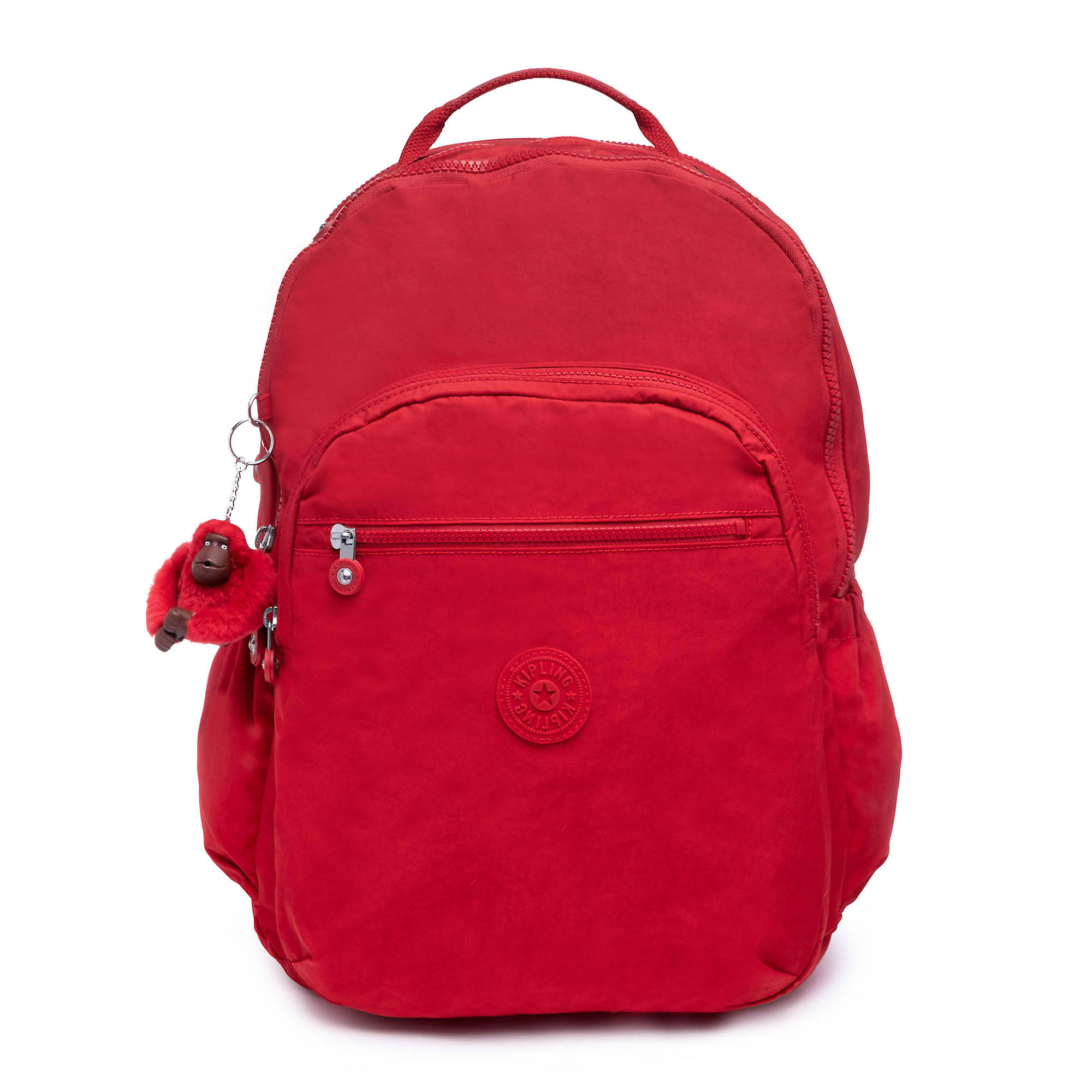 With a color that truly pops, those sporting this cherry backpack will be turning heads. This laptop-compatible bag will help keep the day running smoothly. It is quite roomy with plenty of pockets, and even comes with a cute monkey key fob!
Kipling's Seoul Go Extra Large Laptop Backpack
---
Wear backpacks on the lower half of the back to minimize the effect on posture.
---
Keepin' It Sporty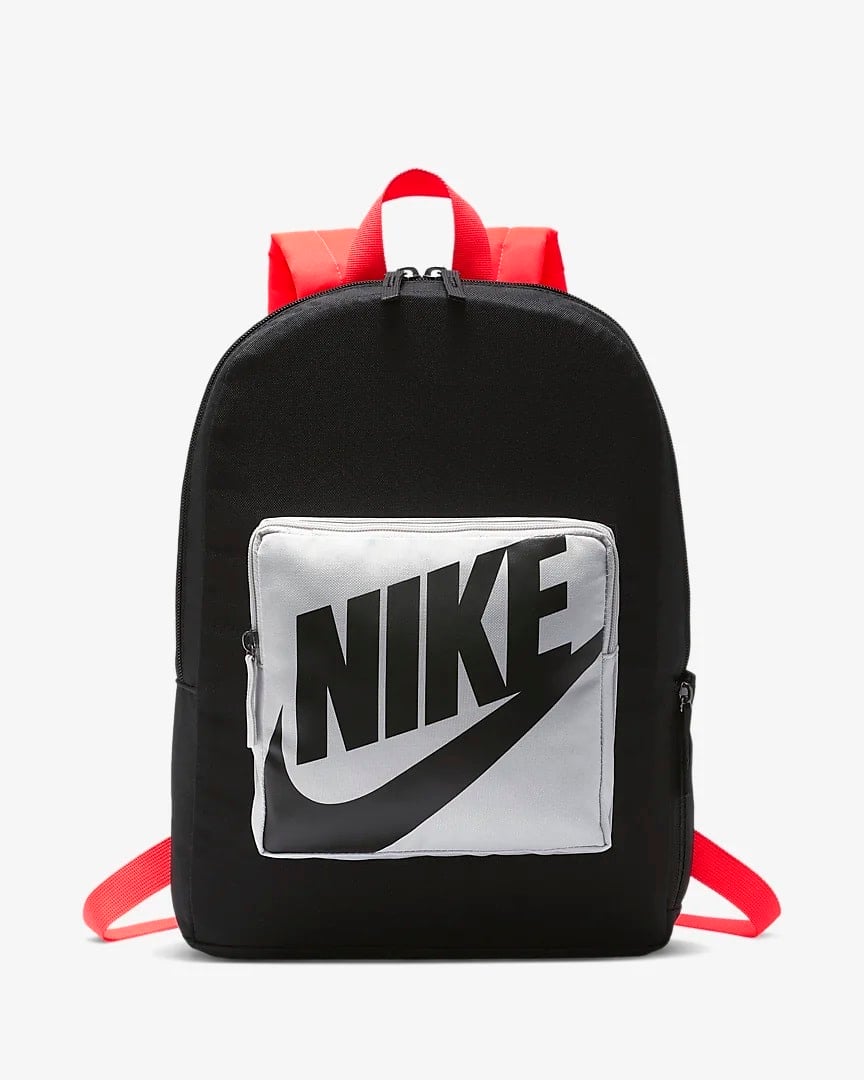 A classic sporty look with functionality, the Nike Classic Kids' Backpack knocks it out of the park. It's made for smaller shoulders and features simple, secure storage.
Nike Classic Kid's Backpack

The Mini Me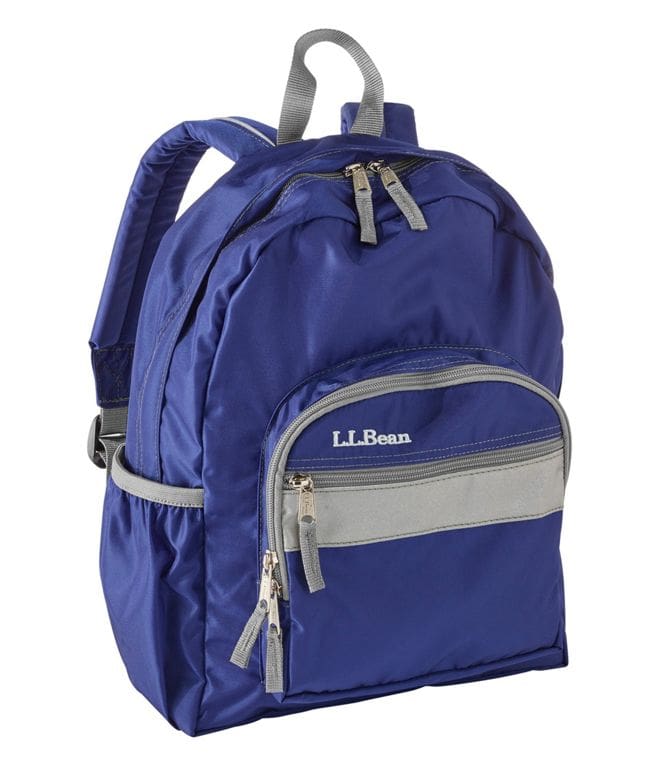 Is your youngest always looking at what the big kids have? Made for ages 4 and up with weatherproof, 100 percent polyester, this bag was made just for them! For instance, the comfortable back panel and shoulder straps are built just for little shoulders, and it's equipped with reflective material that is highly visible to keep them safe at night.
L.L.Bean Junior Original Book Pack
---
More than 40 million children use back packs every year for school and sports.
---
Tough & Trendy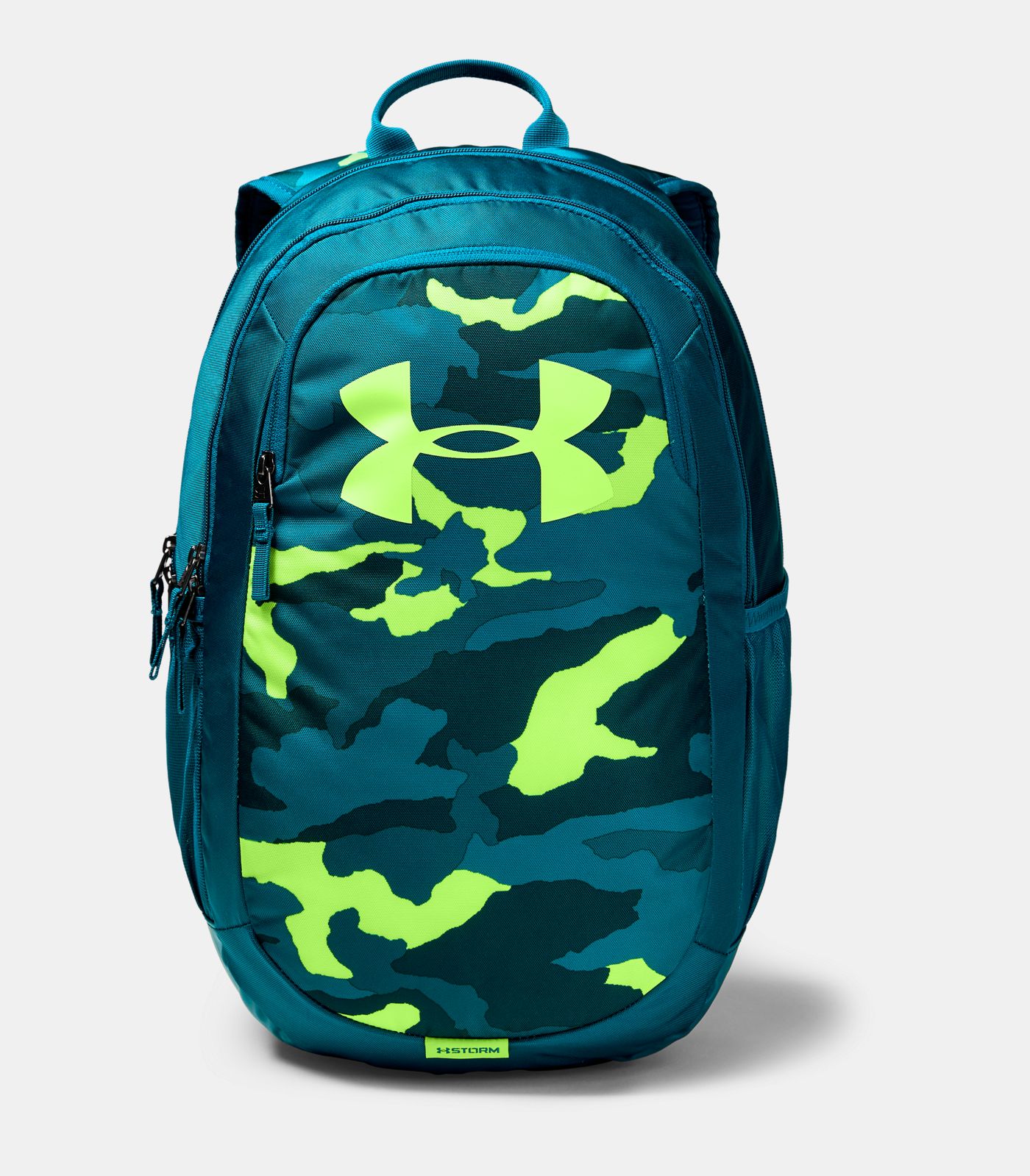 Stay up with the trends without jeopardizing practicality with this water-repellent, breathable backpack. Students who wear this will be feeling like they can conquer classes, practice and even a mountain of back-to-school homework.
UA Scrimmage 2.0 Kids' Backpack
---
The American Chiropractic Association recommends a backpack weigh no more than five to 10 percent of a child's weight.
---
Lookin' Fresh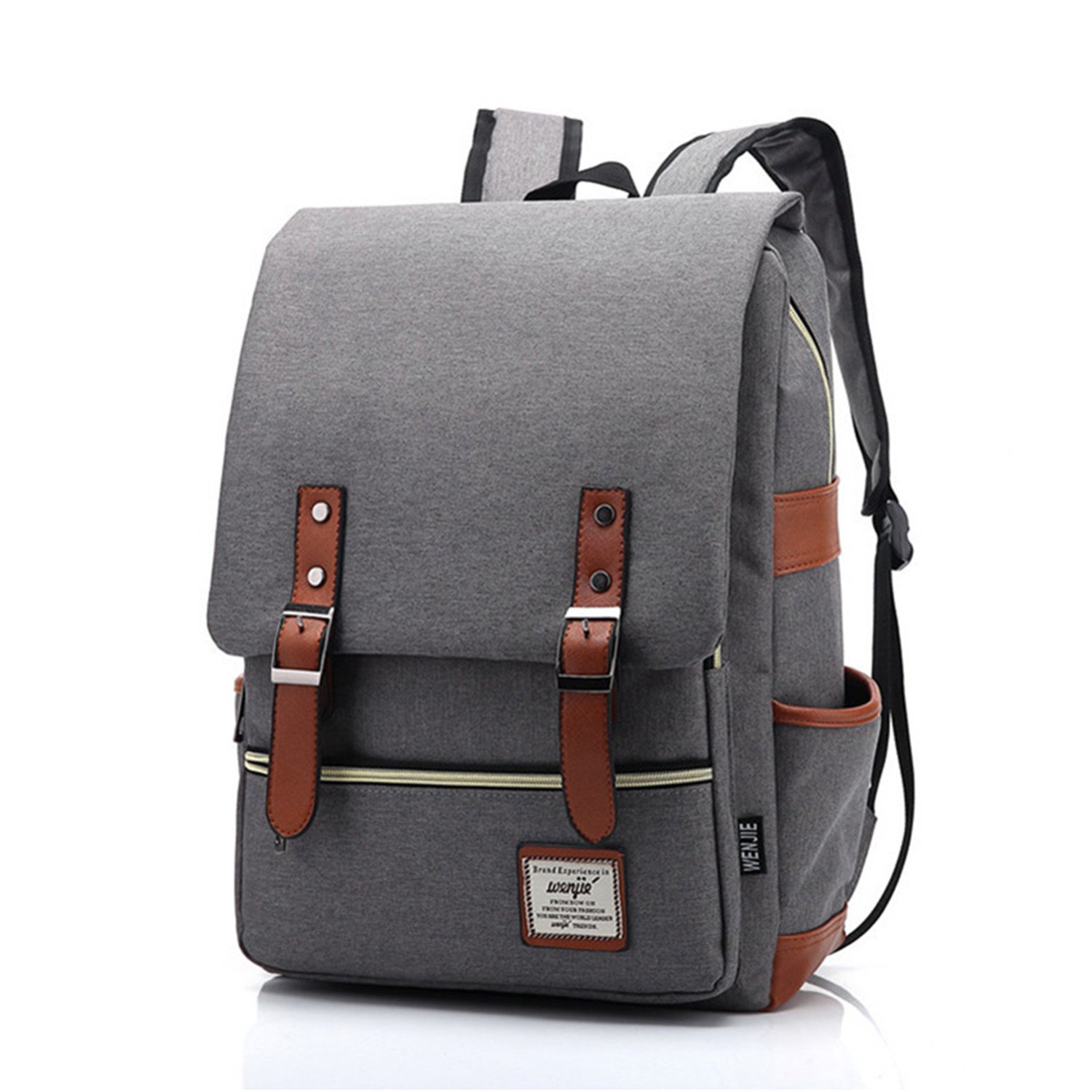 Your kiddos will be looking sharp with this on their shoulder. It has an elegant, yet casual appeal, while it's high-grade tear and water-resistant oxford material makes it stand the test of time.
UGRACE Travelling Rucksack
---
A backpack should not be wider than your child's torso or hang more than four inches below the waist.
---
The Little Tike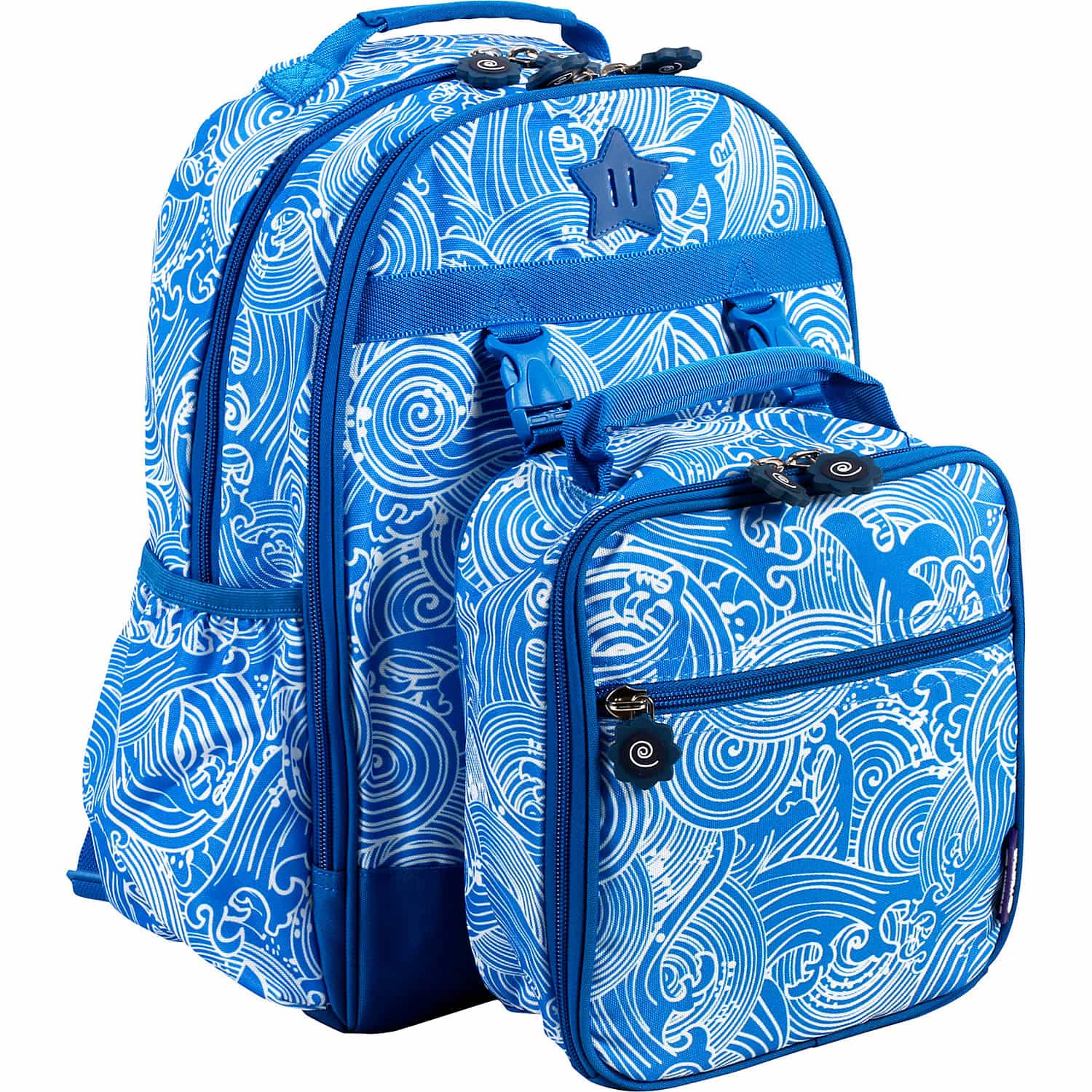 Send your little one off to school with a backpack they can show off to their new friends! This backpack comes with a matching lunchbox for all their school snacks, giving you more bang for your buck. You can't go wrong with this adorable duet.
Jworld New York Duet
---
In 1938, rock climber Gerry Cunningham was the first to add zippers to backpacks.
---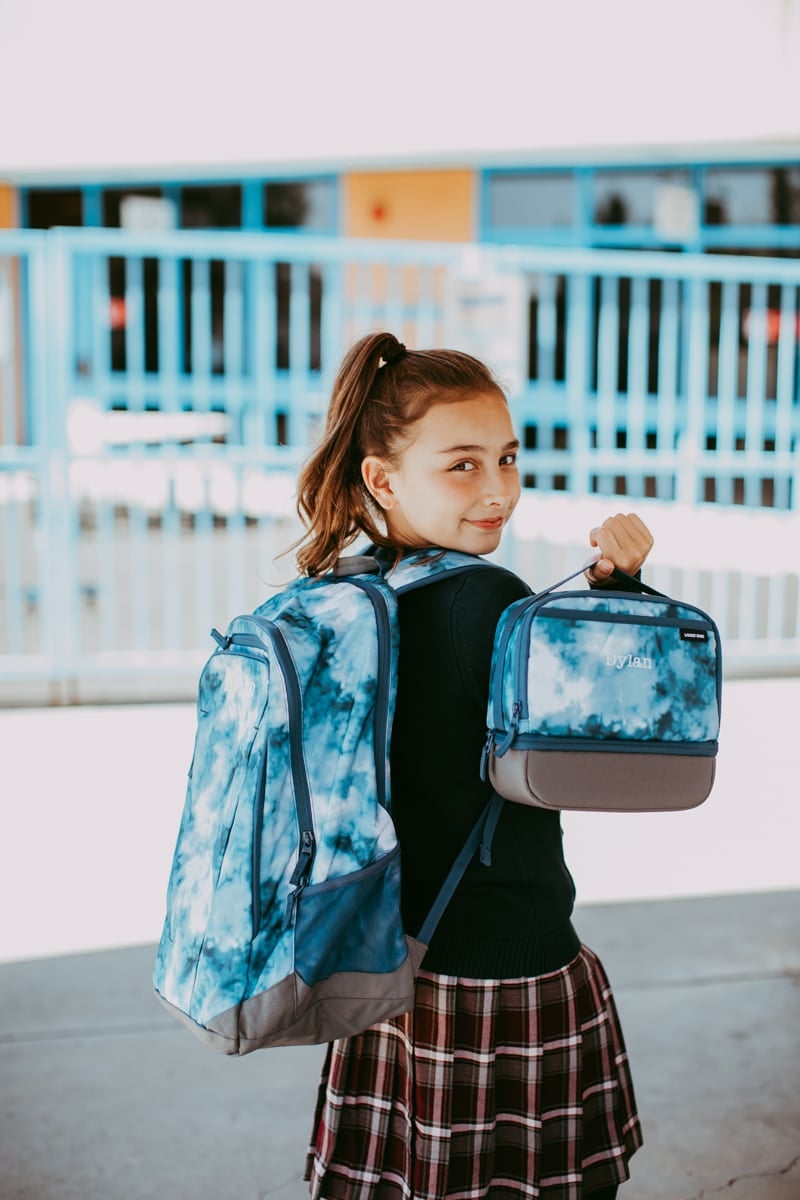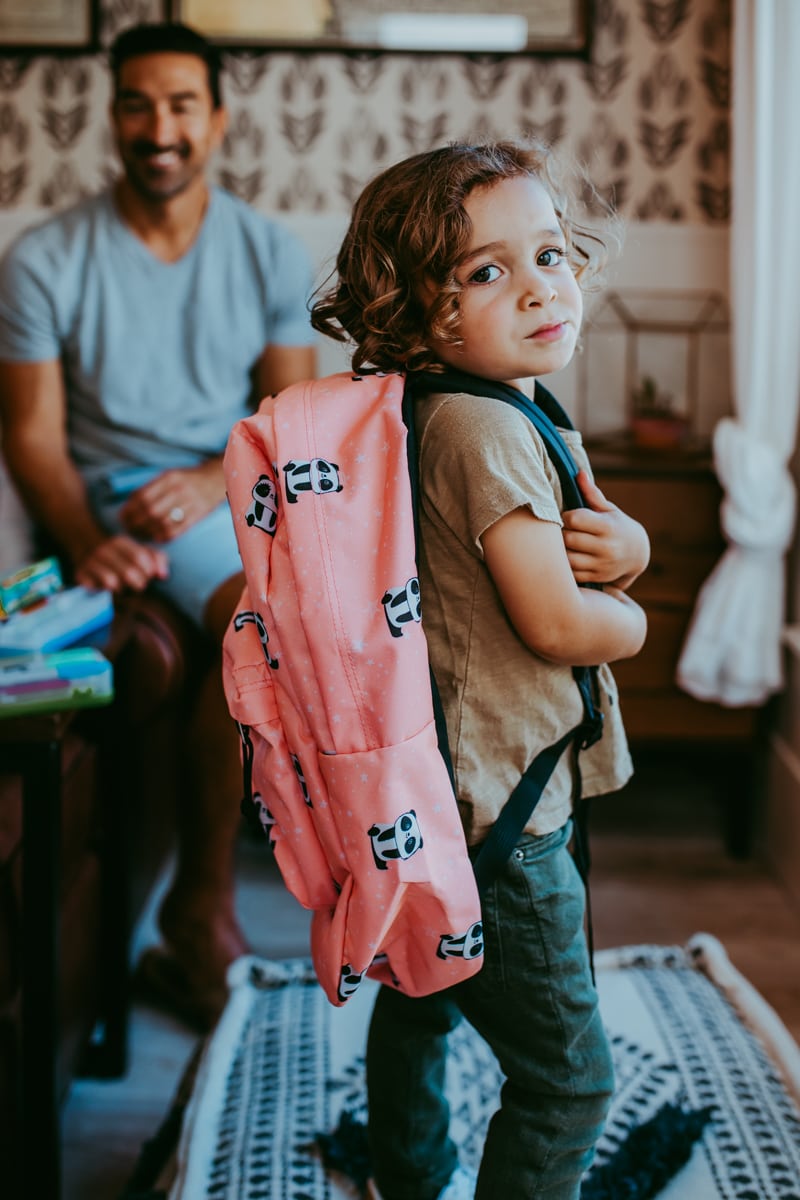 Tips for Parenting In Style...
Never boring, always awesome. Keep up to date with the latest from City Girl Gone Mom.