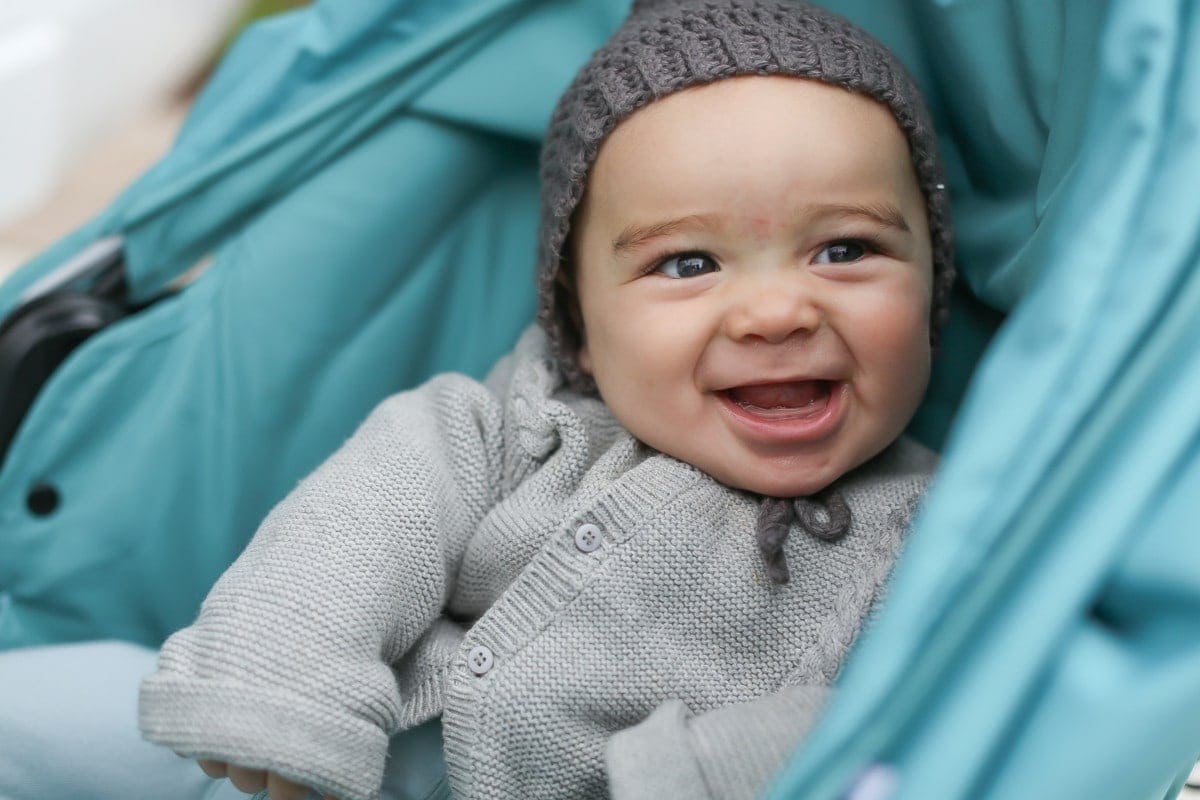 Lets face it, sticking to a work out schedule can be hard for anyone.  Add four kids, two dogs and a bad back to the mix, and it almost feels impossible.  The larger my world has become, the harder it is to exercise.  However, It's time I find ways to burn some extra calories now that my seven month old is finally giving me a good night's rest.
Thanks to Brody's new ride, Indie by Bumbleride, there's finally some light at the end of my chaotic tunnel.  I kid you not, the all terrain jogger has momma moving mountains… Okay, maybe not mountains, but I am certainly moving.
LIGHTWEIGHT
Bumbleride's Indie all terrain jogger has set itself apart from the rest with its compact, lightweight frame.  I can honestly say in the nine years that I have pushing strollers, this jogger has to be the lightest.  It feels like I am pushing air, even on the toughest roads.  It has the smoothest push out of all the strollers I have had.  Dad agrees too.  With Southern California being very hilly, this lightweight jogger has been easy on my back.  I feel minimal pressure where it typically hurts the most when climbing those hills.  The 12 inch air-filled tires are just the right size.  And having all-wheel suspension makes this ride the Porsche of all joggers.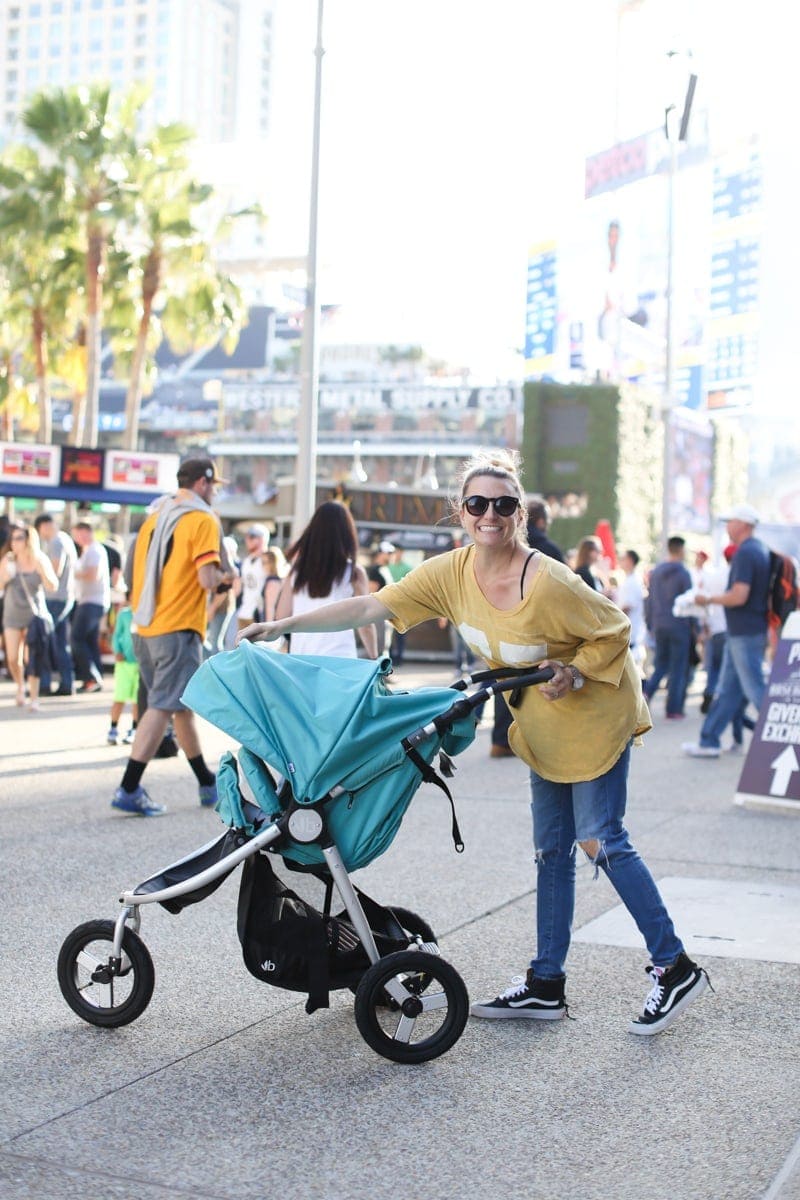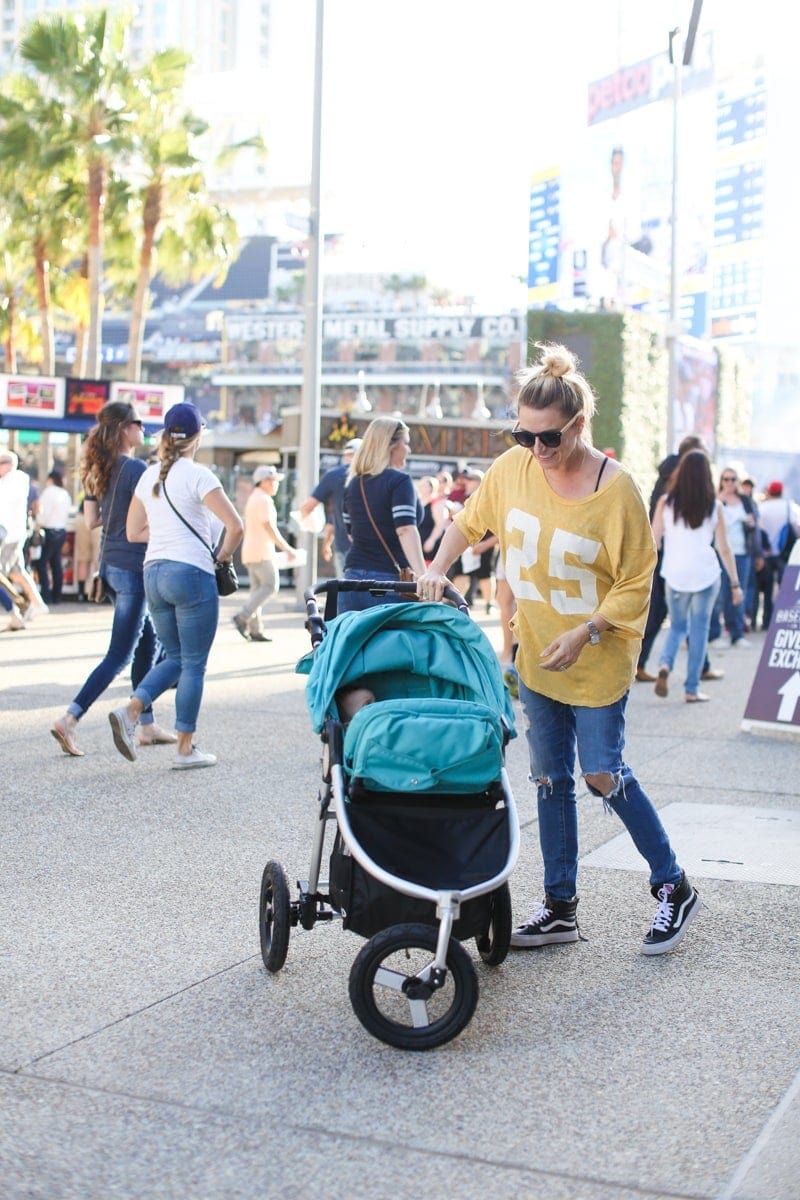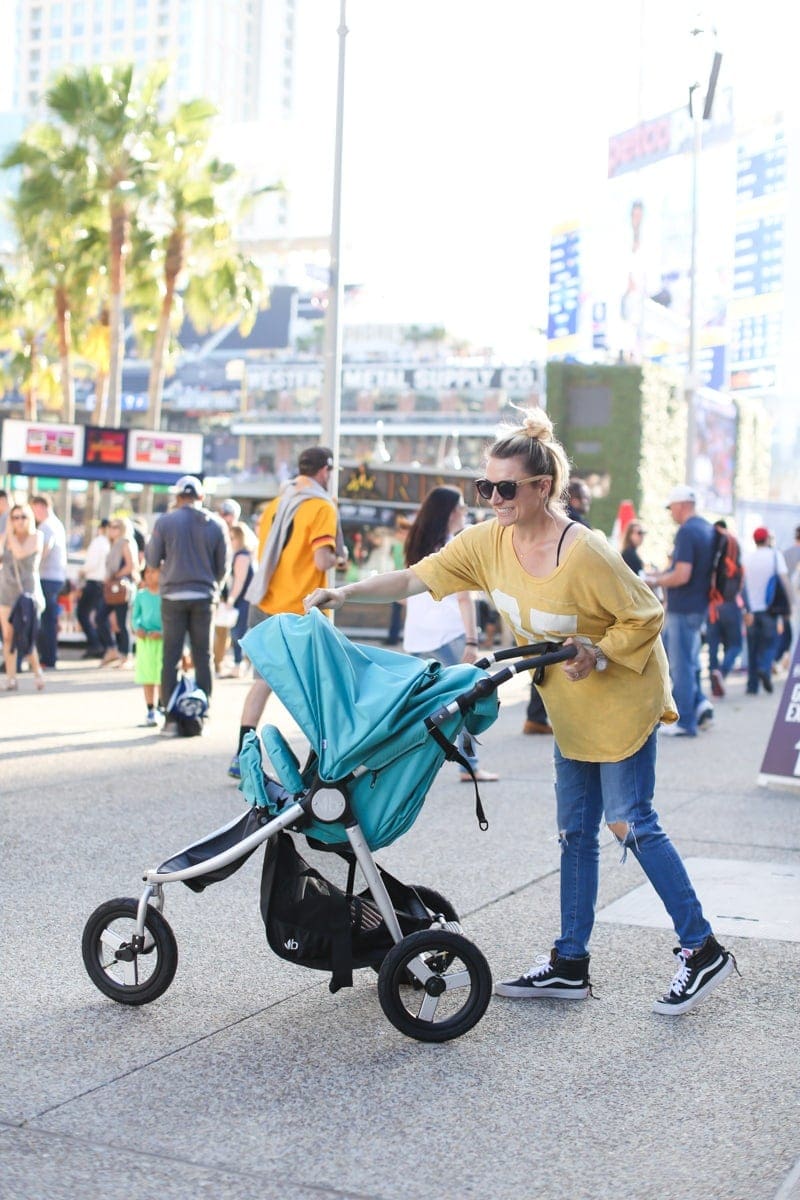 MATERIALS MATTER
Even in the midst of a chaotic life, we are no strangers to lessening our carbon footprint on the planet.  We did that by having the first dental practice in San Diego that is certified Green.  I was happy to learn that Bumbleride cares about Mother Earth just like we do.  Their fabrics feature a 100% recycled polyester (rPET recycled post consumer water bottles).  This company is devoted to durability, safety and function, while simultaneously caring about the environment.  As a mom who cares about our planet, I feel great knowing that this is my go-to stroller.  It also gives me another opportunity to chat with my older kids about  why they, too, should care.
ONE STEP FOLD
Having serious back pain, I look for strollers that fold easily.  The Indie folds in just one step; Once again, making it easy on my back.  With an auto lock in place and a standing fold, transferring the stroller to my trunk is a breeze.  Another perk?  It doesn't come in separate parts. It's just one stroller to fold, making storing it very easy.  Here's a short video showing you how easy it is to fold!
THE ADJUSTABLE HANDLE AND FOOTREST
I've never owned a stroller with an adjustable handle.  This feature is beyond awesome for my family, as I have older kids who often like to help out by pushing the stroller (lucky, right?), and the handle can adjust to their size.  What an outstanding feature to include in a stroller!  In addition to the handlebar adjusting, the footrest does the same.  This feature makes the baby feel nice and snug.  Brody is still very little, and it's great that this jogger is so infant compatible.  Score for my wee little one, keeping him nice and cozy on the go.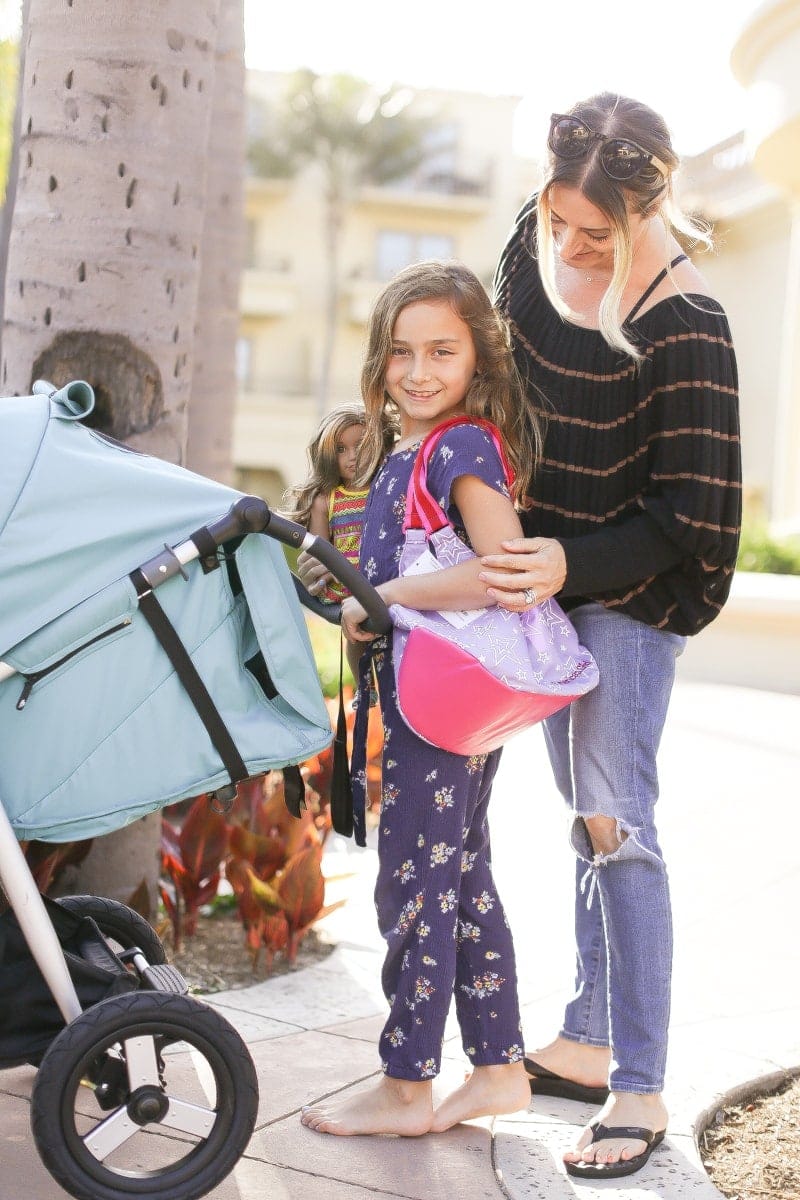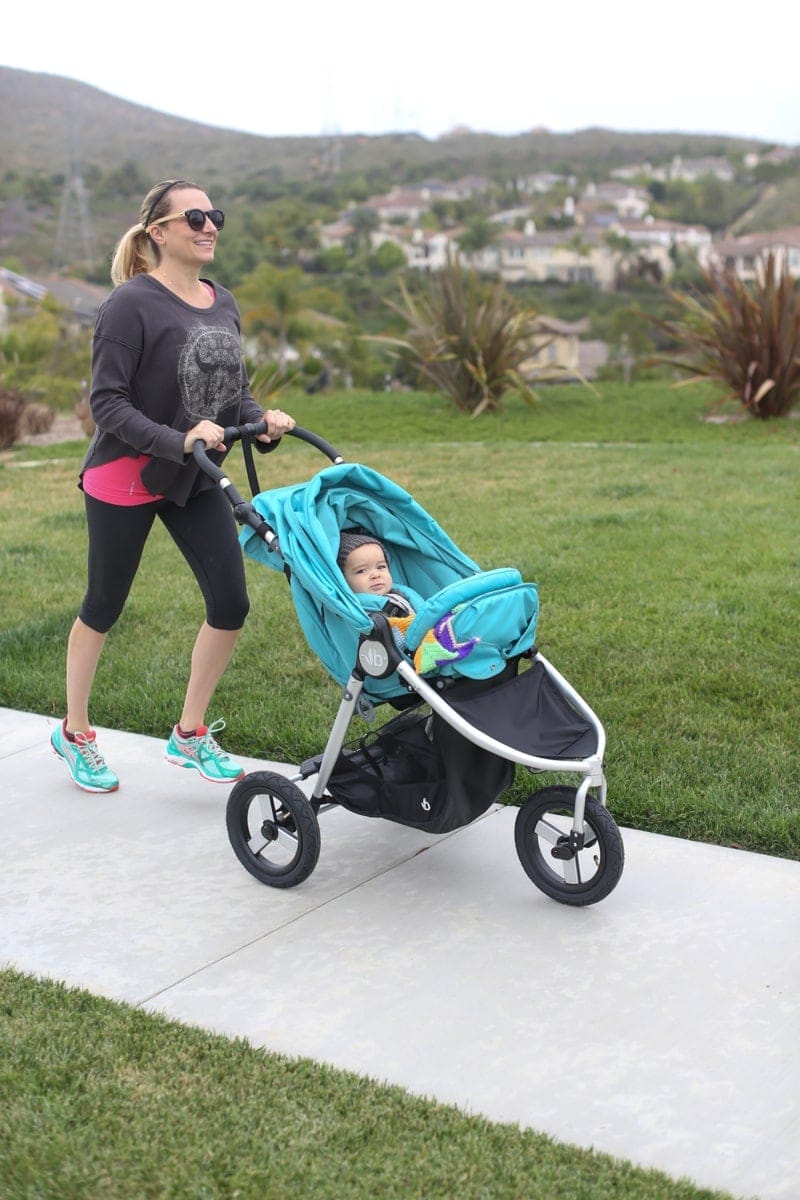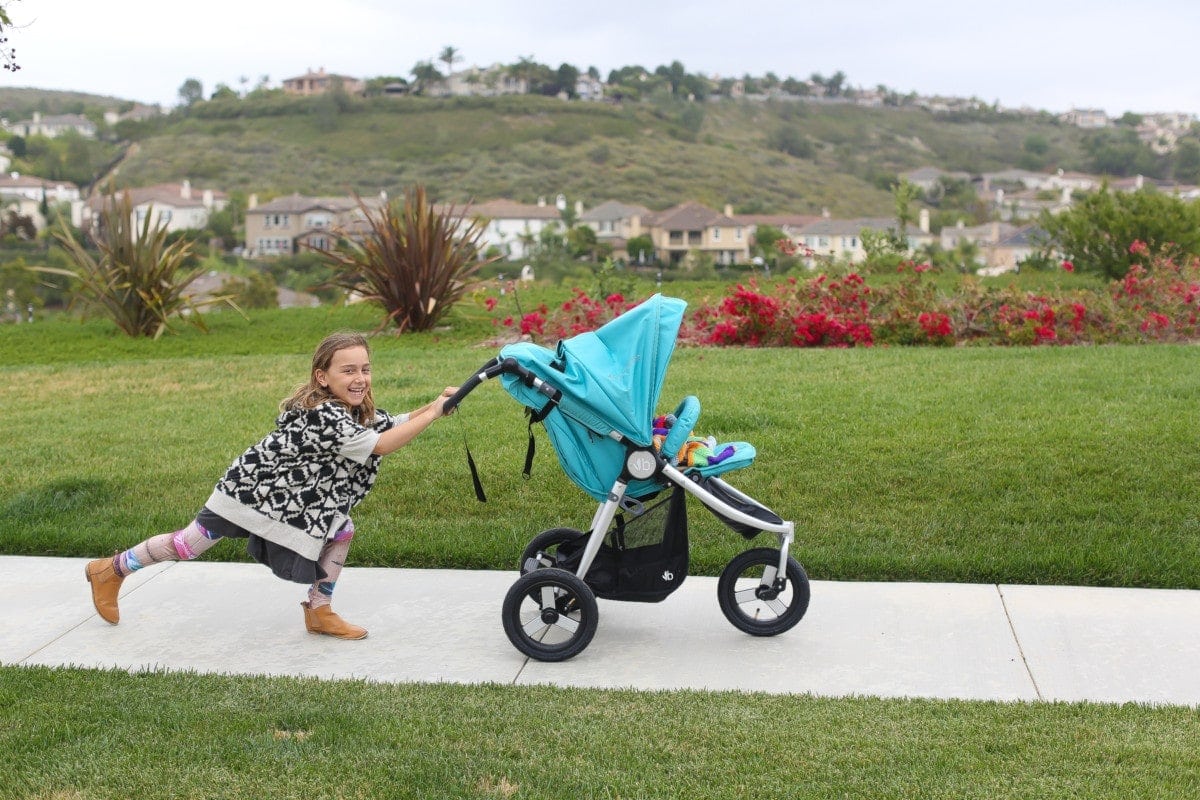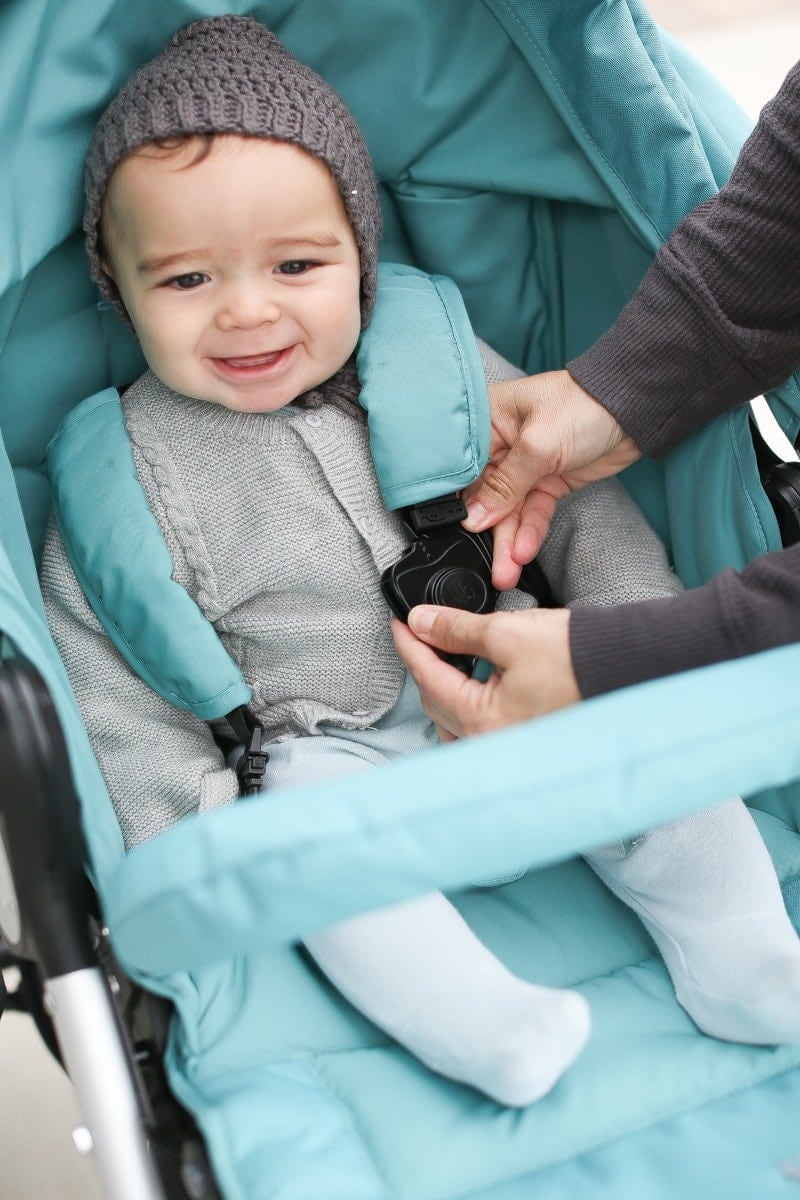 SAFE & DURABLE
The features just don't stop with this jogger.  The sun canopy has an SPF of 45, and has an extension that truly covers the baby, protecting him from the harsh sun.  The Indie also fully reclines with just one hand and it has airflow that prevents baby from getting overheated.
After two weeks with the Indie, I can confidently say that from birth to the toddler years, the Indie is all you need.  I have thoroughly enjoyed this stroller, mainly because we are a very active family, and it was more than compatible with all of our outings. Whether trekking to and from Petco Park, onto the beach, or exercising on rocks and pavement, this is now our go-to stroller.  I like to refer to it as the "perfect Schaffer lifestyle stroller".  Nine years ago when Jackson was born, we loved the Queen B Pram by Bumbleride.  I am grateful to have had the chance to do this four times now — with my brood and Bumbleride.
Enjoy the video below!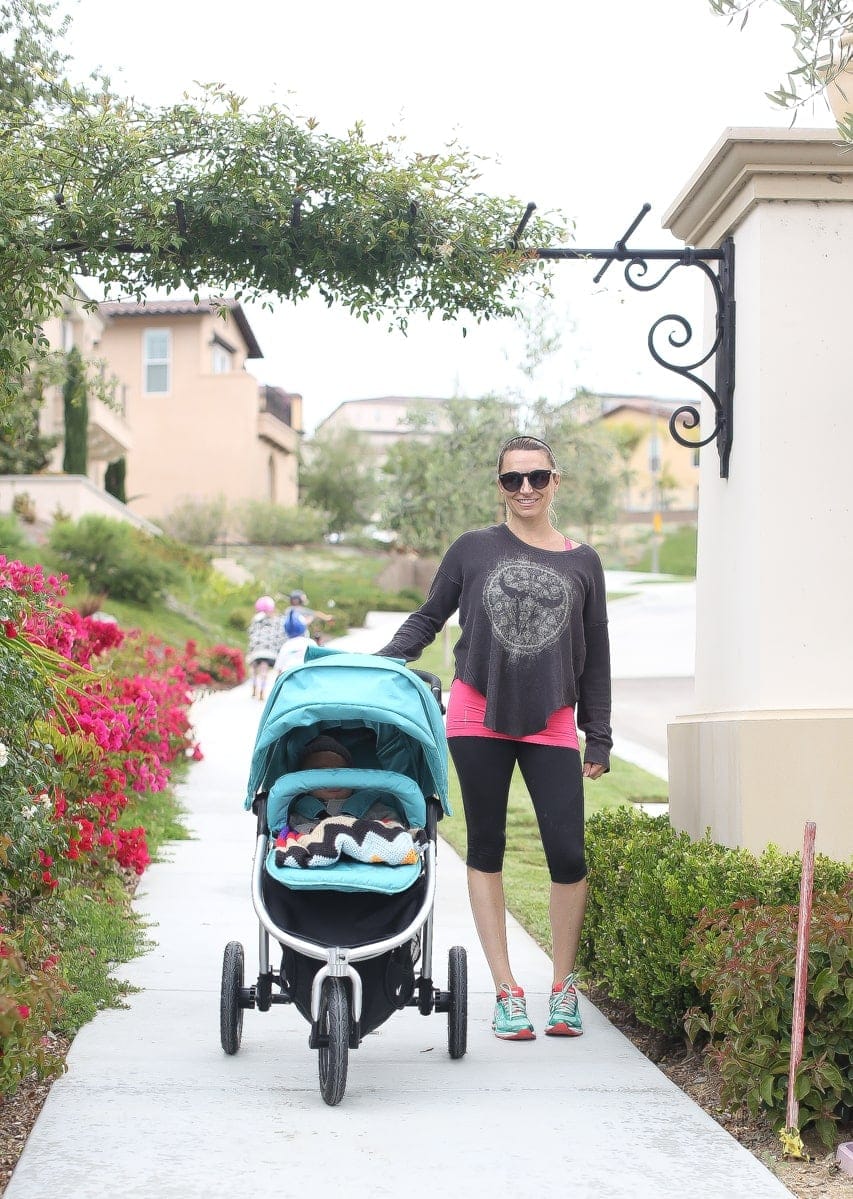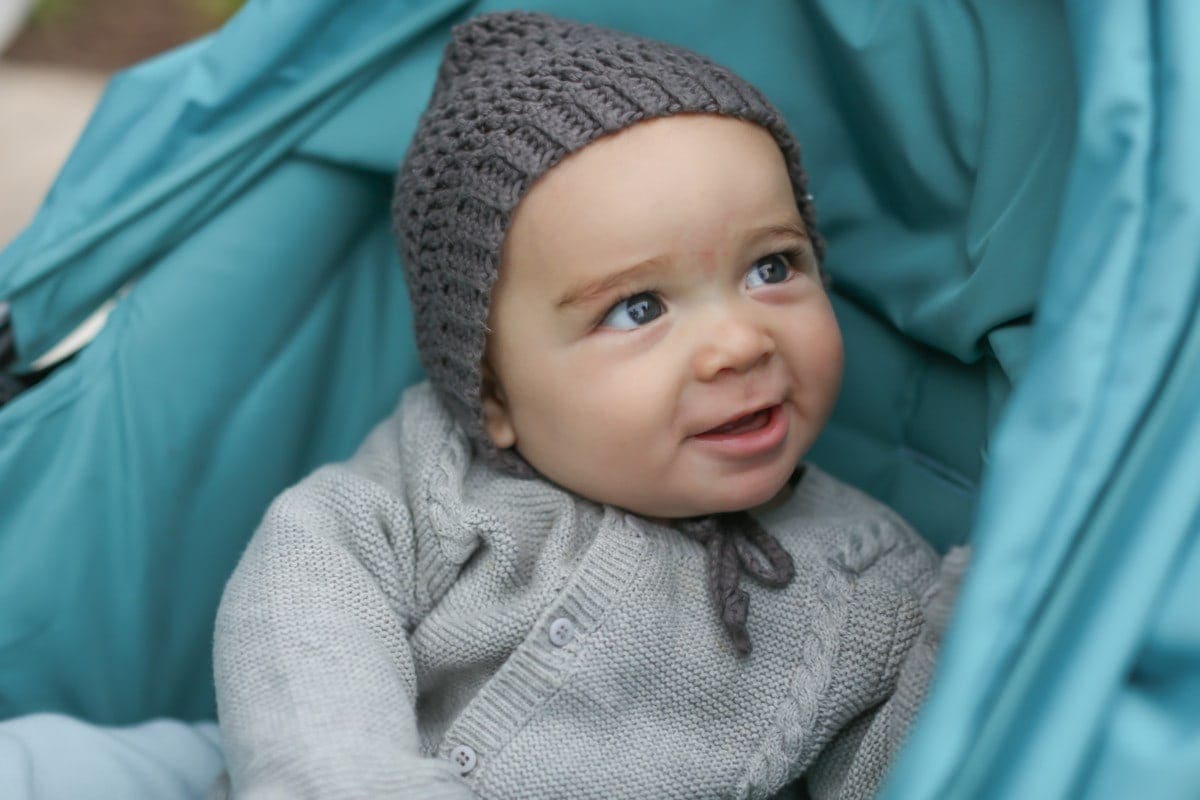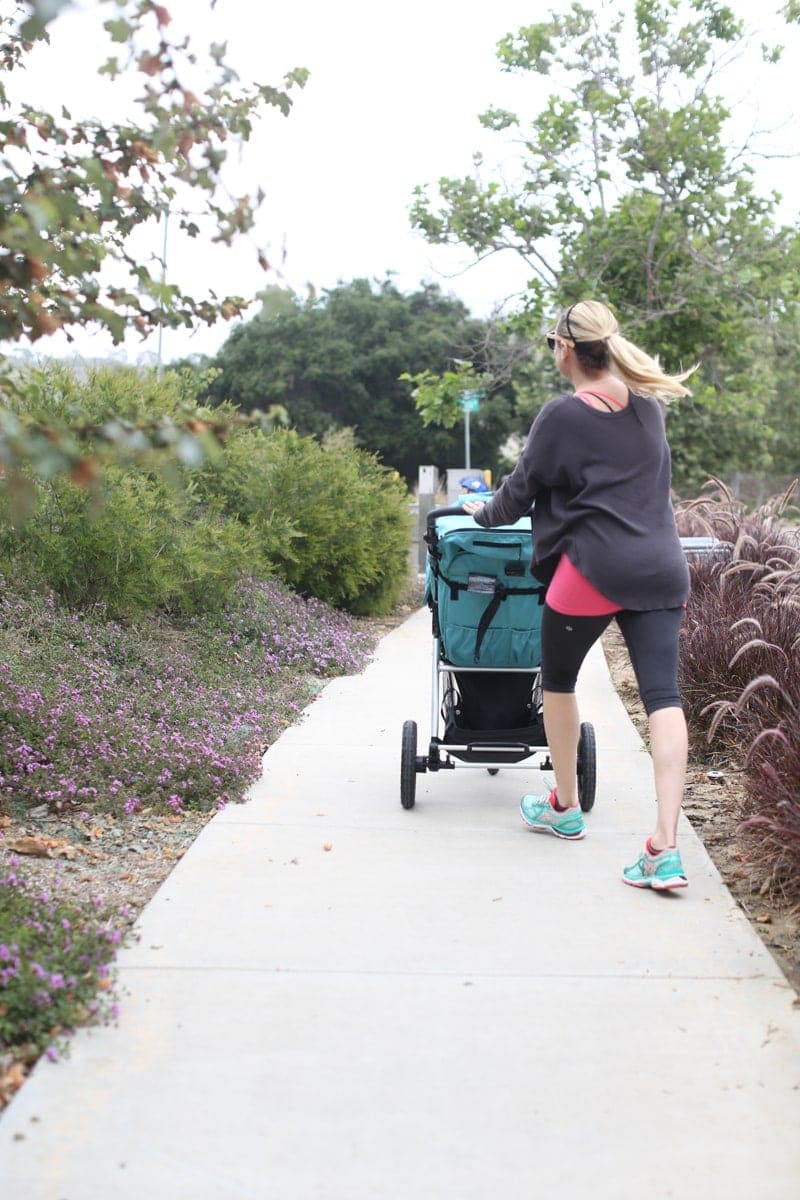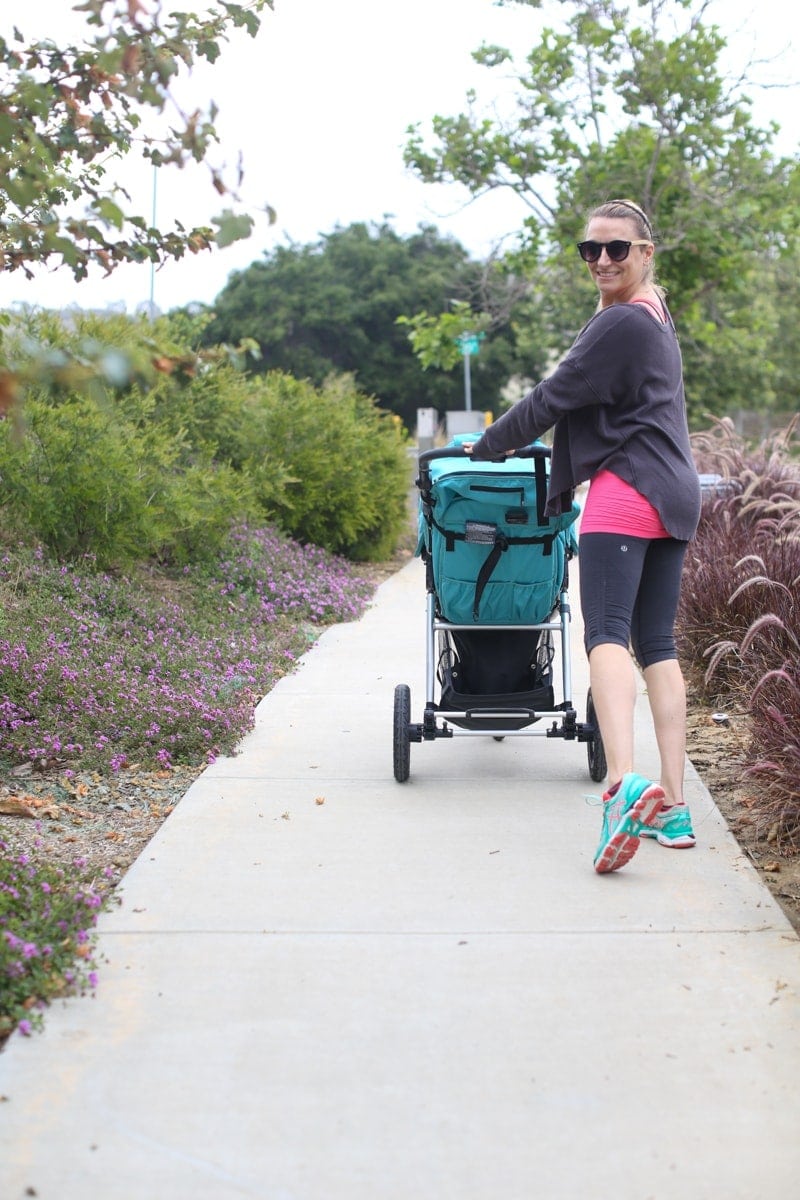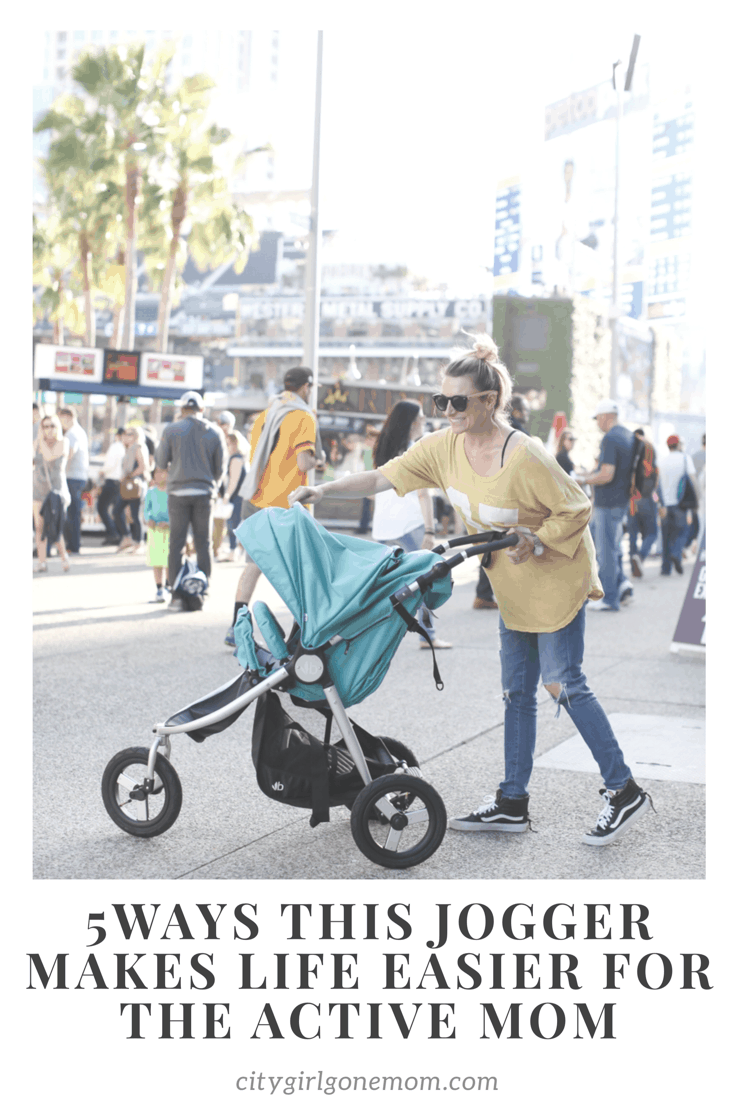 Tips for Parenting In Style...
Never boring, always awesome. Keep up to date with the latest from City Girl Gone Mom.