In sunny California, the weather stays warm through October, making it the perfect time for a visit to Disneyland. When Bobby and I got married, Disneyland was our first choice for a honeymoon destination. Besides taking advantage of the many perks for active-duty military, Disneyland made quite the dream trip prior to children. We had the time of our lives and loved it so much that we actually started looking at homes in Orange County but decided against it in the end (maybe one day!).
Fast forward to four kids later, and Disneyland is still our favorite go-to spot as a family. And nestled in the heart of a season that's brewing with pumpkins and a spooktacular appeal like no other is Halloween Time at Disneyland! I am no stranger to, "anytime is a great time for Disney," but let me explain why October is so ideal. It's one of my favorite times of the year to visit, and we can't wait to go!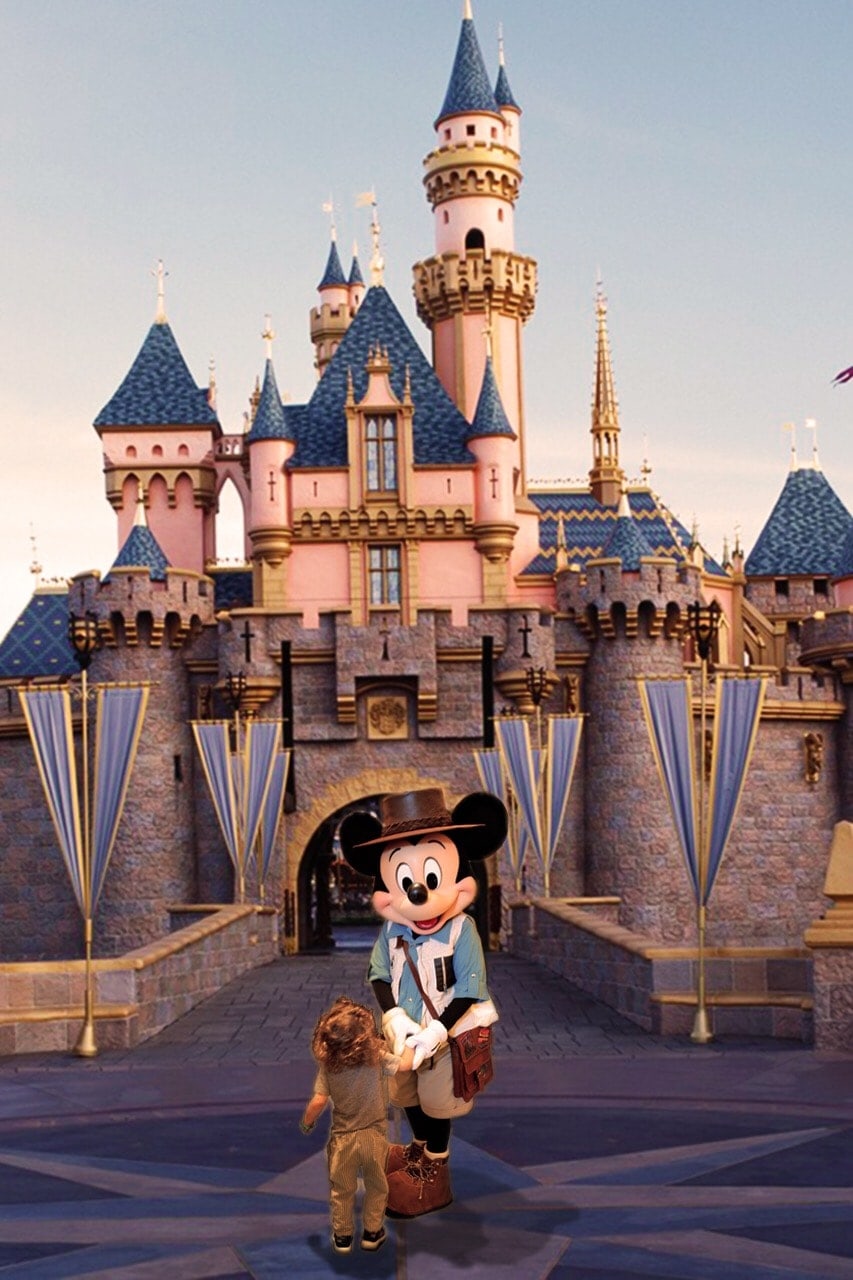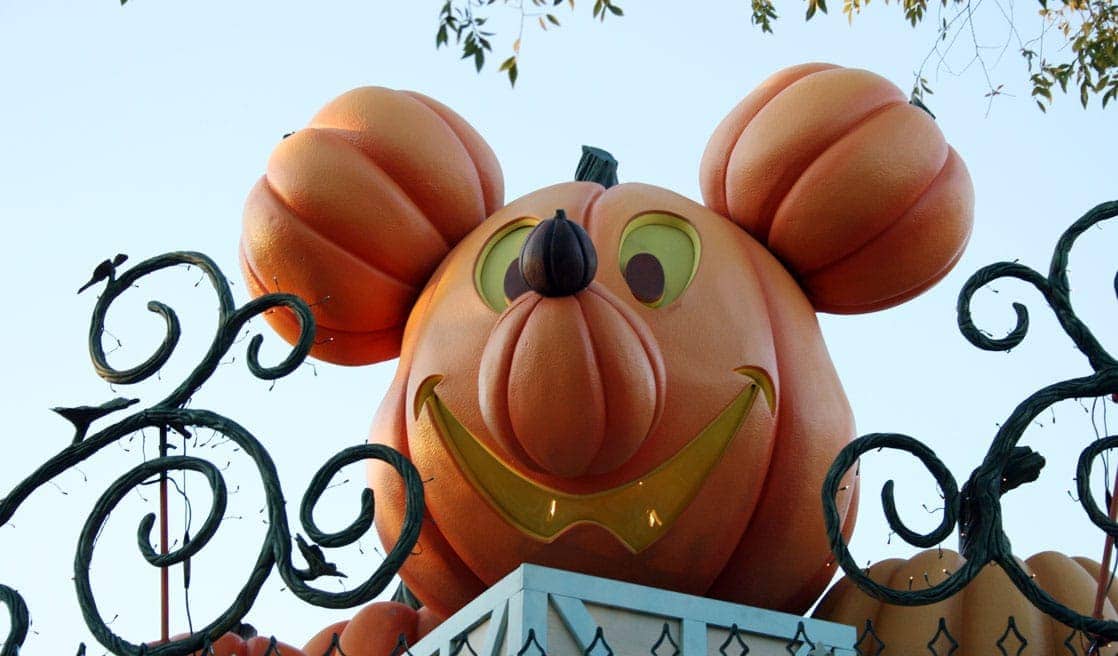 The Summer Crowds Are Gone
First of all, summer is over, which means there are fewer tourists on their summer break. So now that it's fall and kids are back in school, some of the crowds have died down.
October generally means fewer crowds, cooler weather, and less wait time. An emptier park makes for a more stress-free and fun trip. Plus, it gives you the chance to experience more that Disney has to offer. On a day trip to Disneyland, you can't possibly do absolutely everything, but with fewer people getting in the way, you can certainly try!
Another thing that can seriously reduce stress for mothers taking their young children to the park is a Disneyland stroller rental. This means you don't have to lug all your gear into the park yourself. Excellent!

---
The closer you get to October 31st, the more packed it will be because guests want to see the Halloween decorations before they get taken down, so make your plans NOW!
---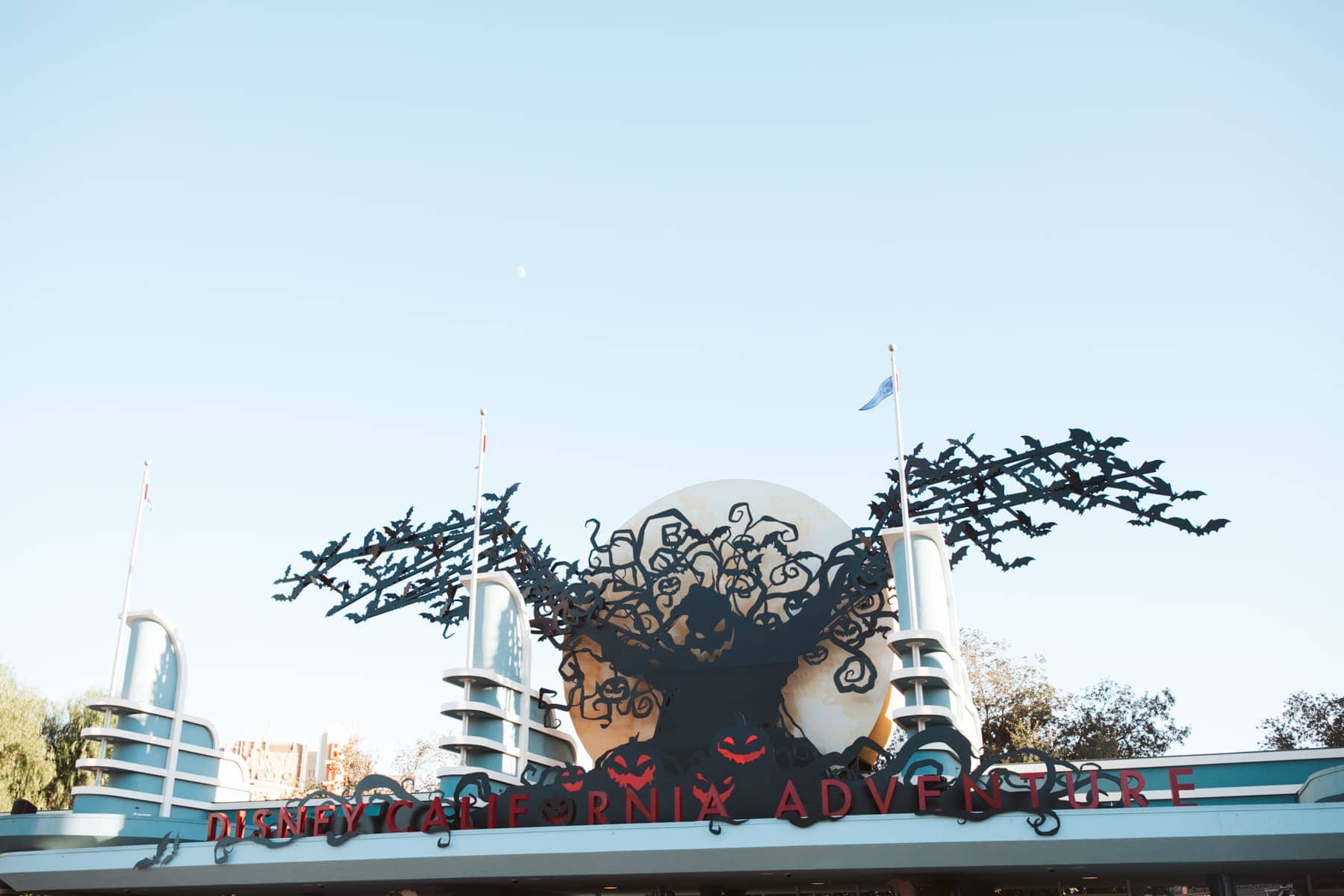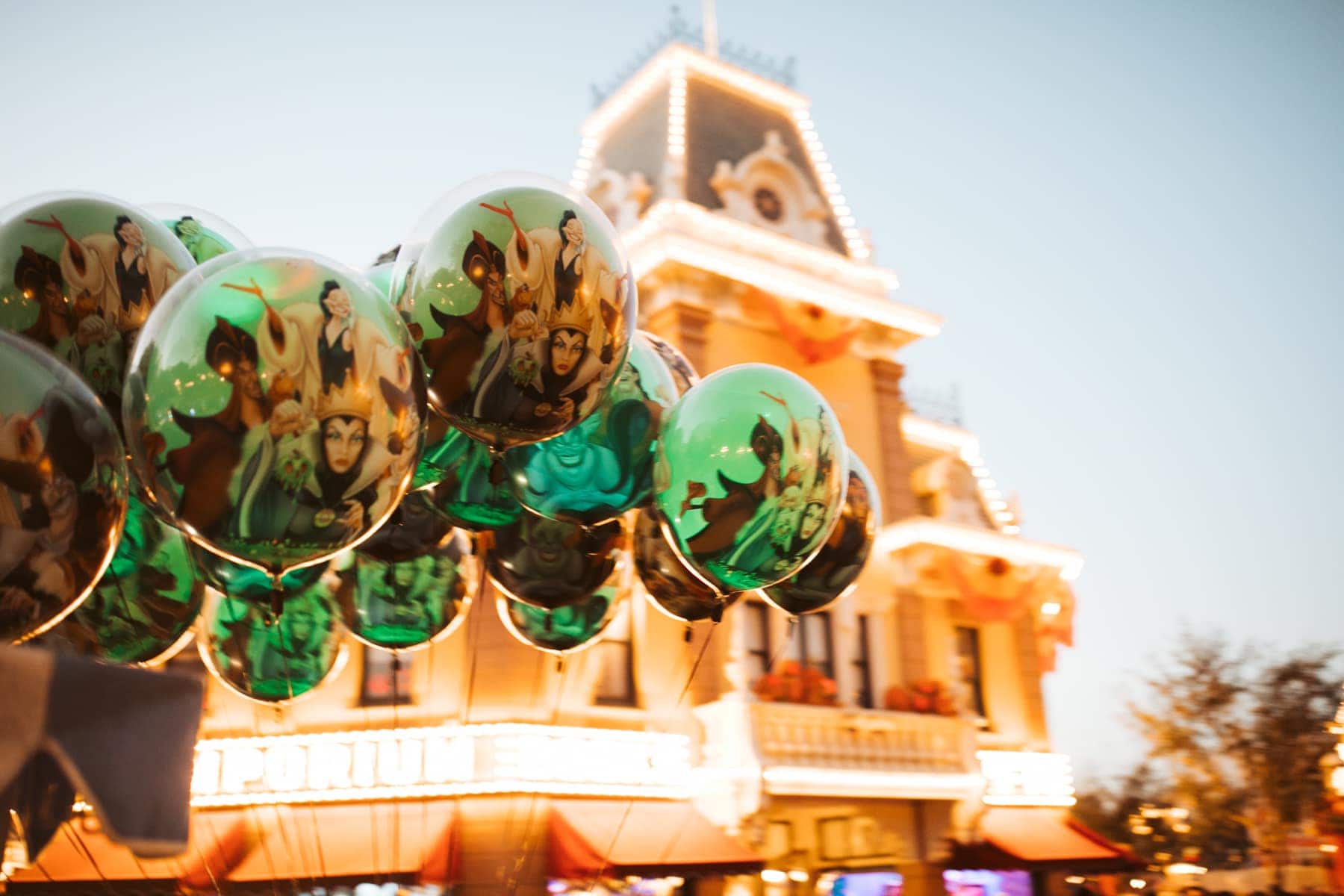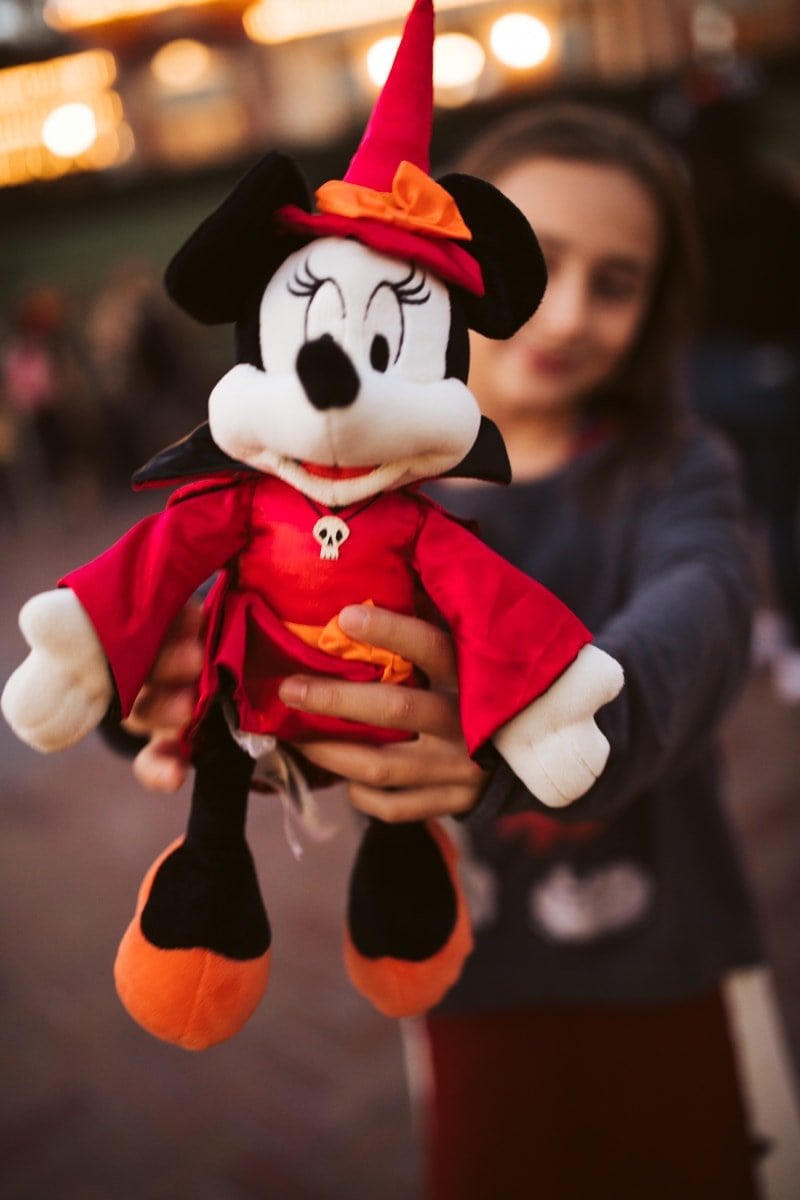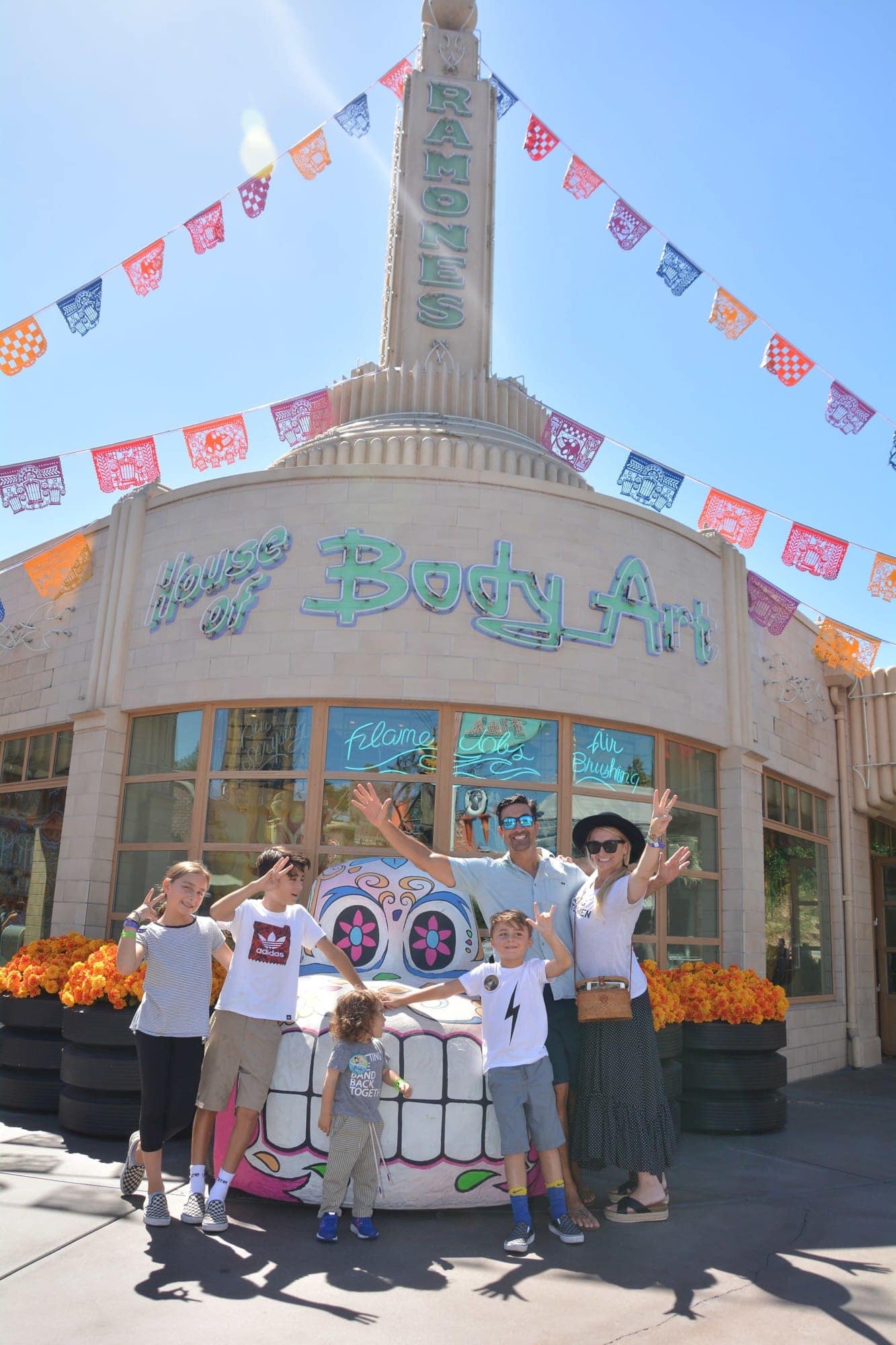 The Decorations Are Spooktacular & Perfect For Kids Of All Ages
During this time of year, Disneyland is exploding with Halloween decorations. The parks are outfitted in pumpkins, cobwebs, and all things kids love to see during the festive month of October. You'll see beautiful fall colors like orange, red, and yellow adorning everything. As you stroll down Main Street, you'll be amazed by hundreds of carved pumpkins. Even the rides undergo a complete makeover with so many brand new scary details you won't know where to look.
The environment completely transforms to make Disney even more magical, which provides a whole new experience to enjoy if you've never been during the Halloween season. You'll feel as though you're visiting Disney for the first time.
Some of my kid's favorite Halloween decorations to see are at Radiator Springs in Cars Land. It's one of their favorite movies. Lightning McQueen and his friends are all dressed up in hilarious costumes! And for me, the largest pumpkin I have ever seen was perched right at the entrance of Main Street.
---
Play a game with your kids to see how many pumpkins they can spot around the parks and keep a tally! At the end of the day, surprise them with a spooky prize for finding so many.
---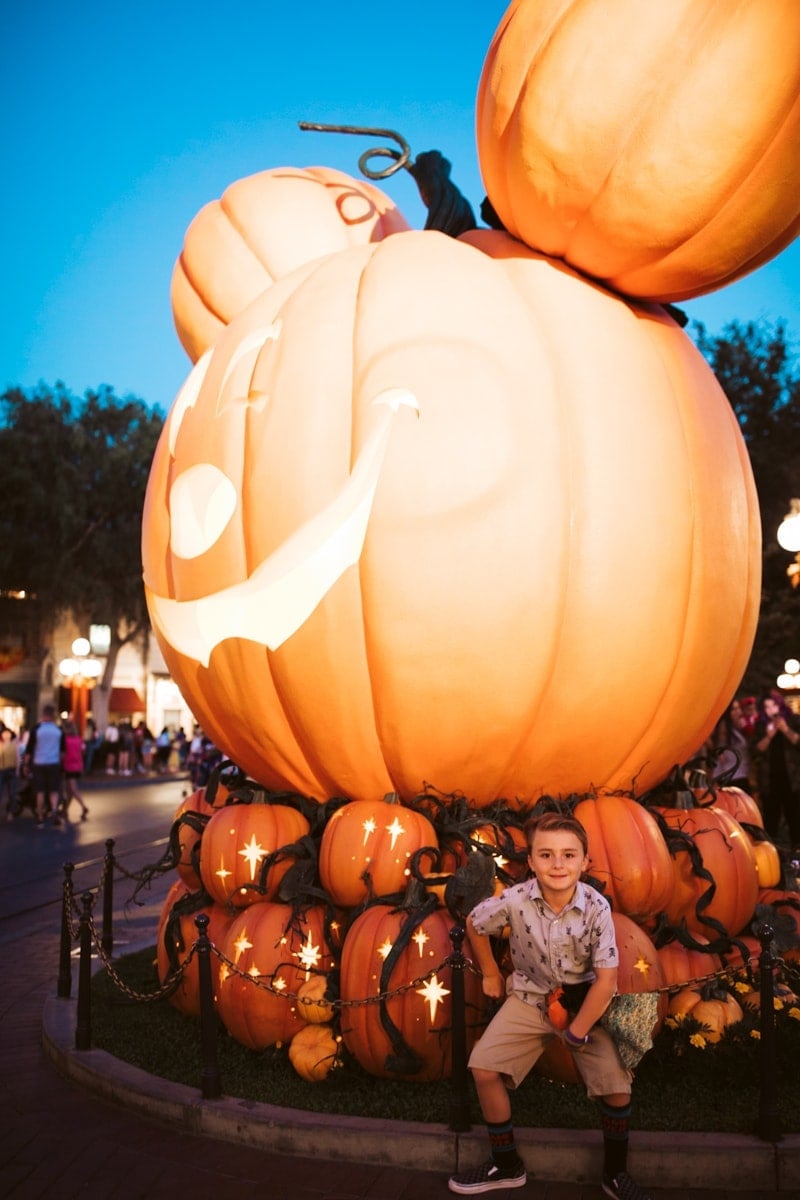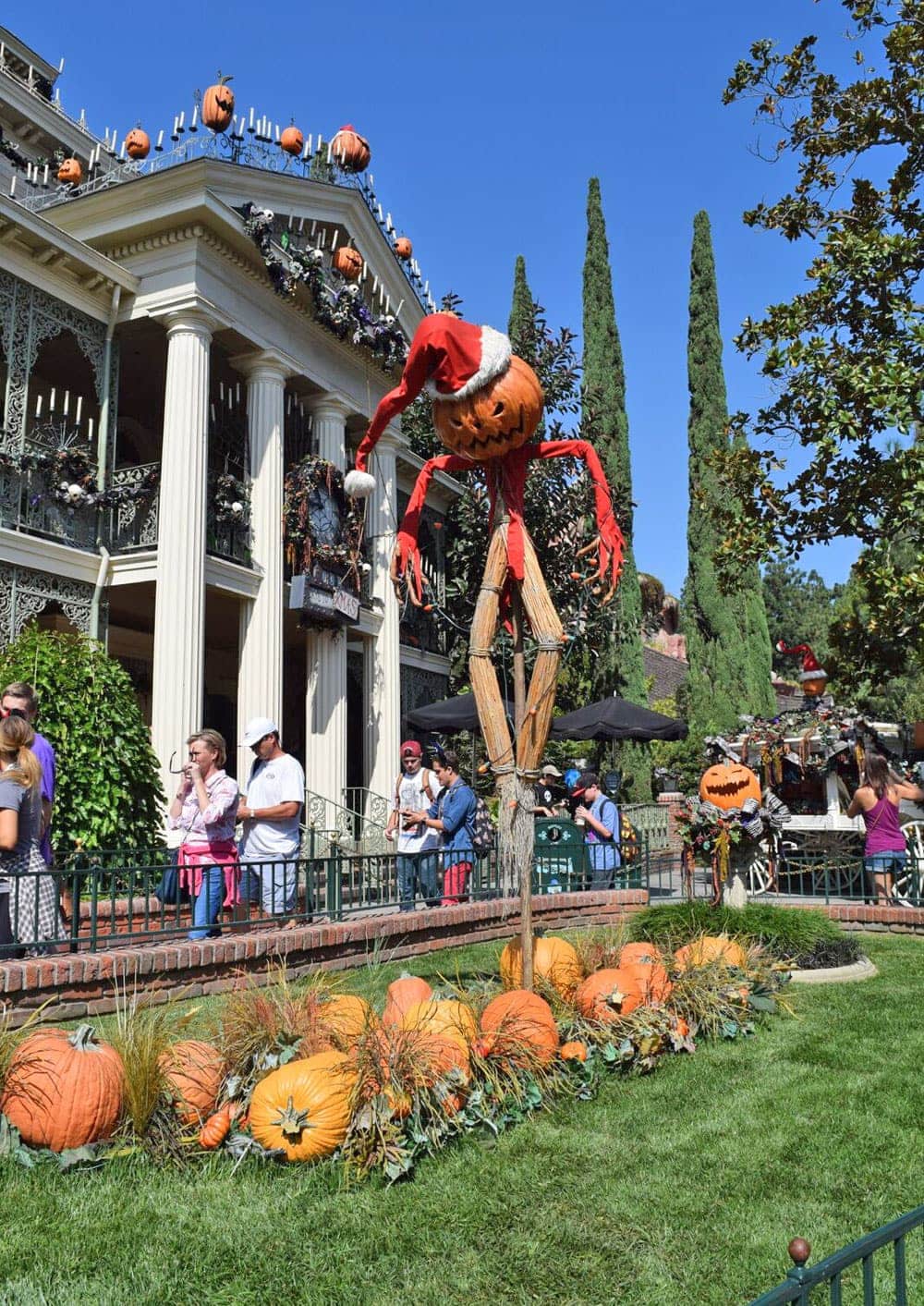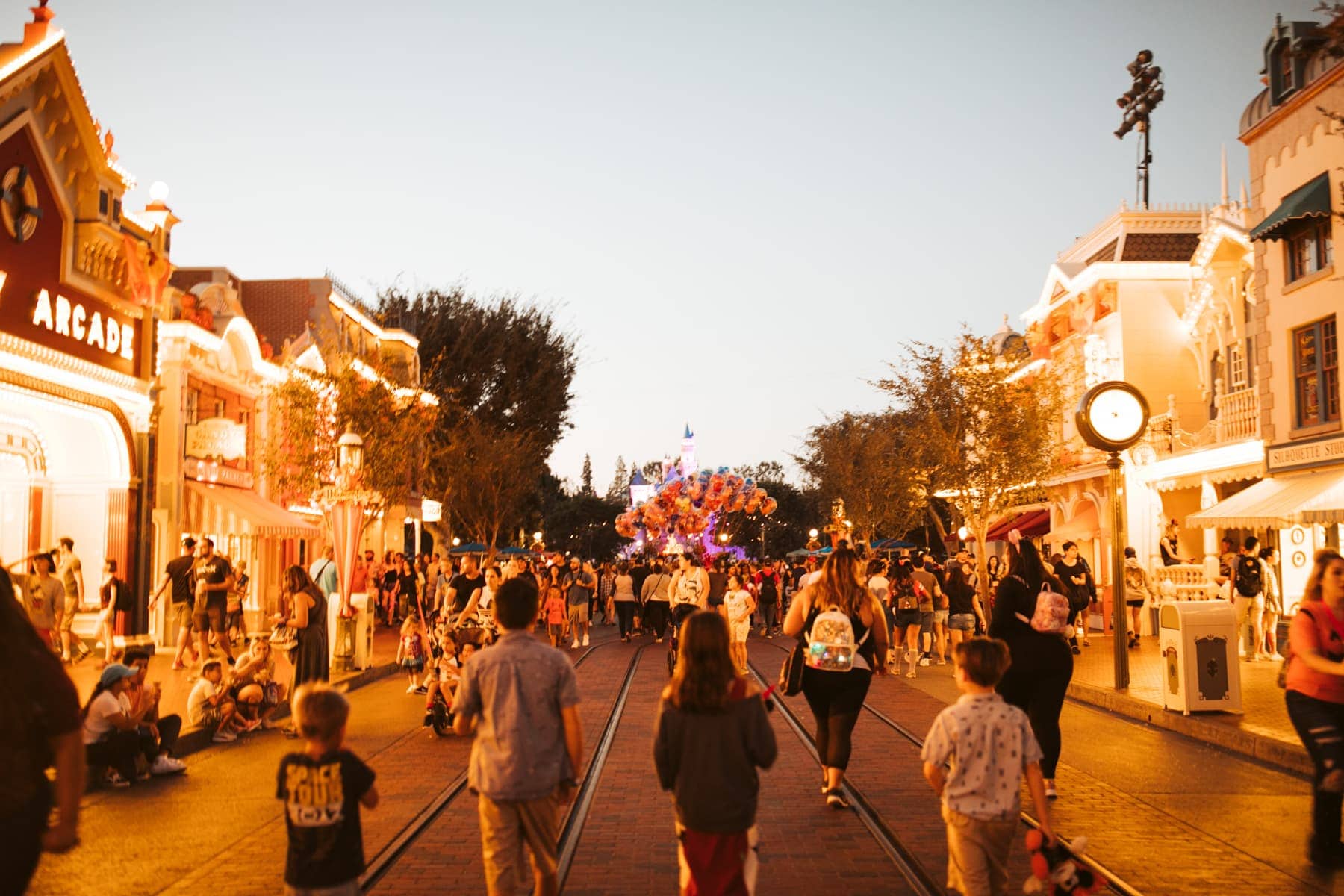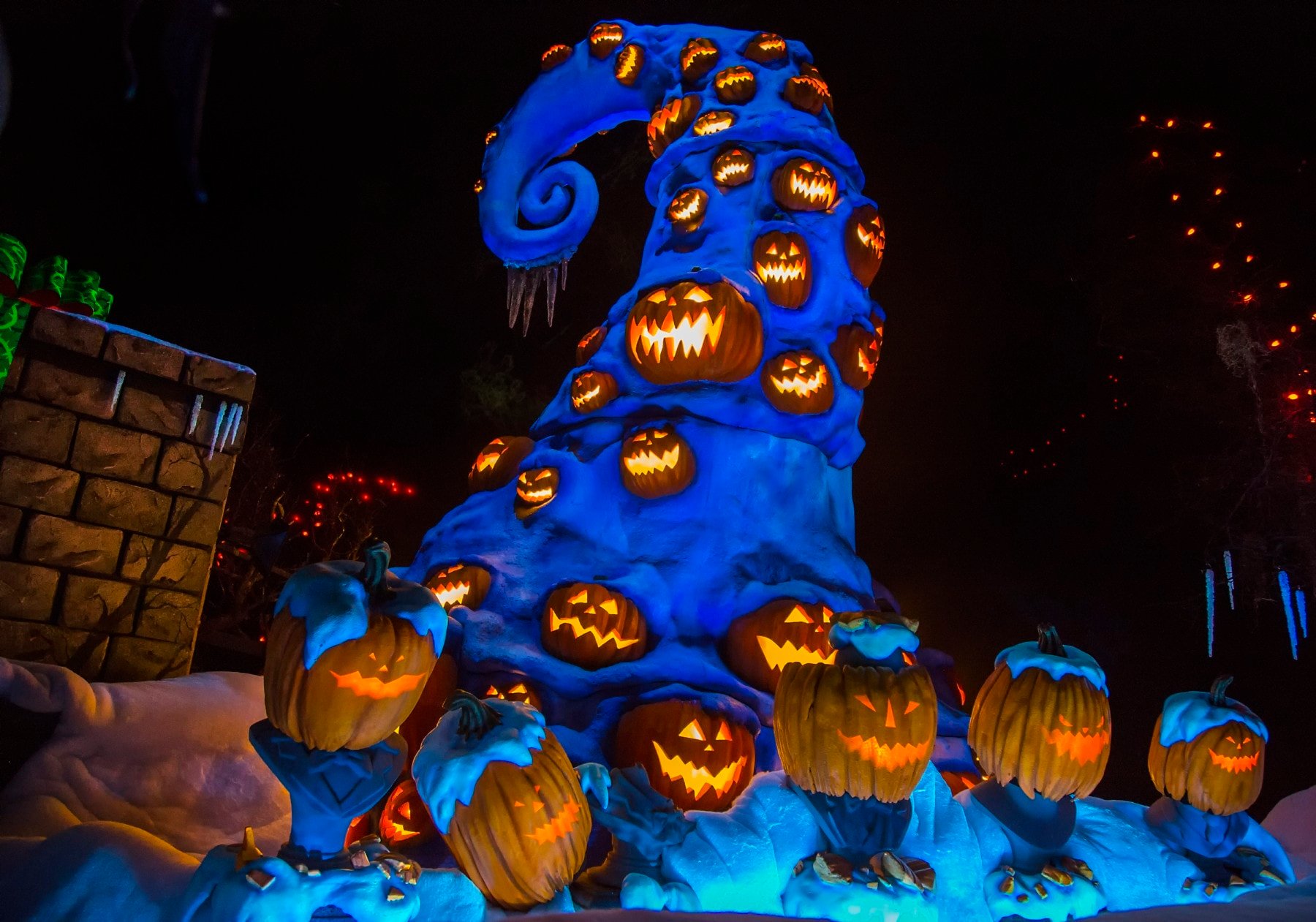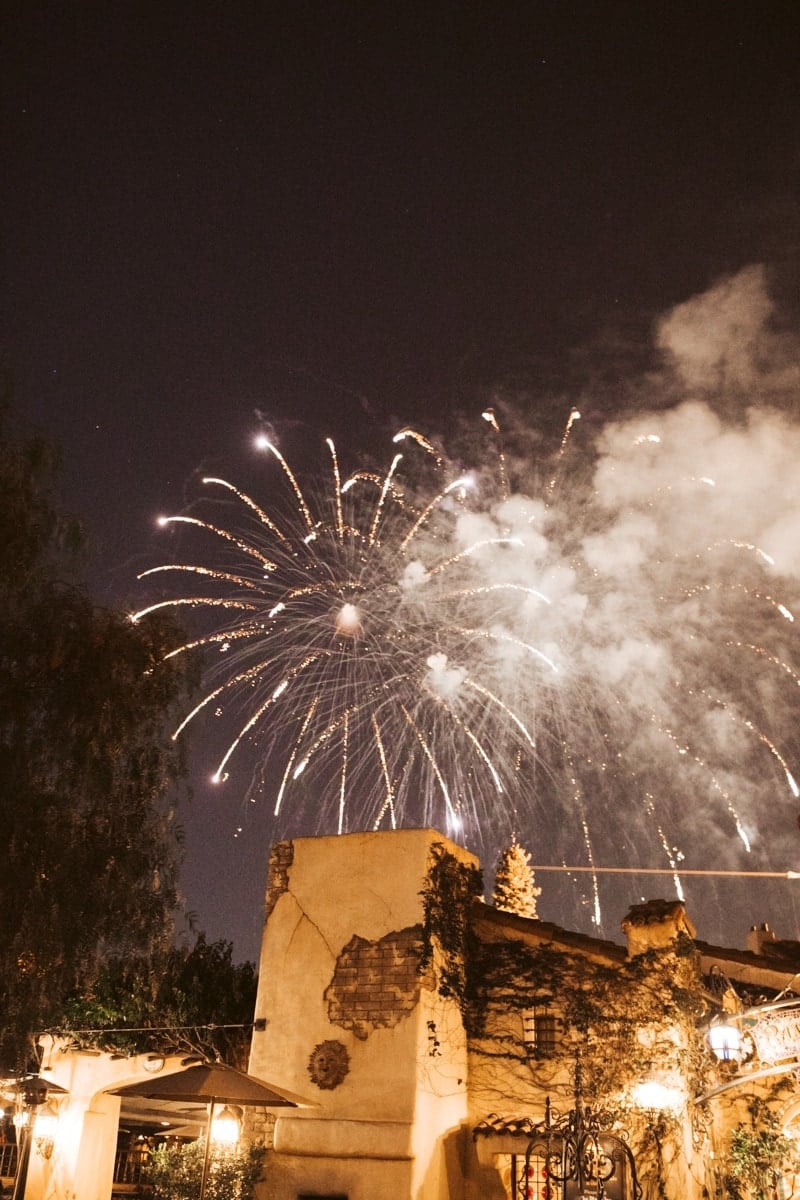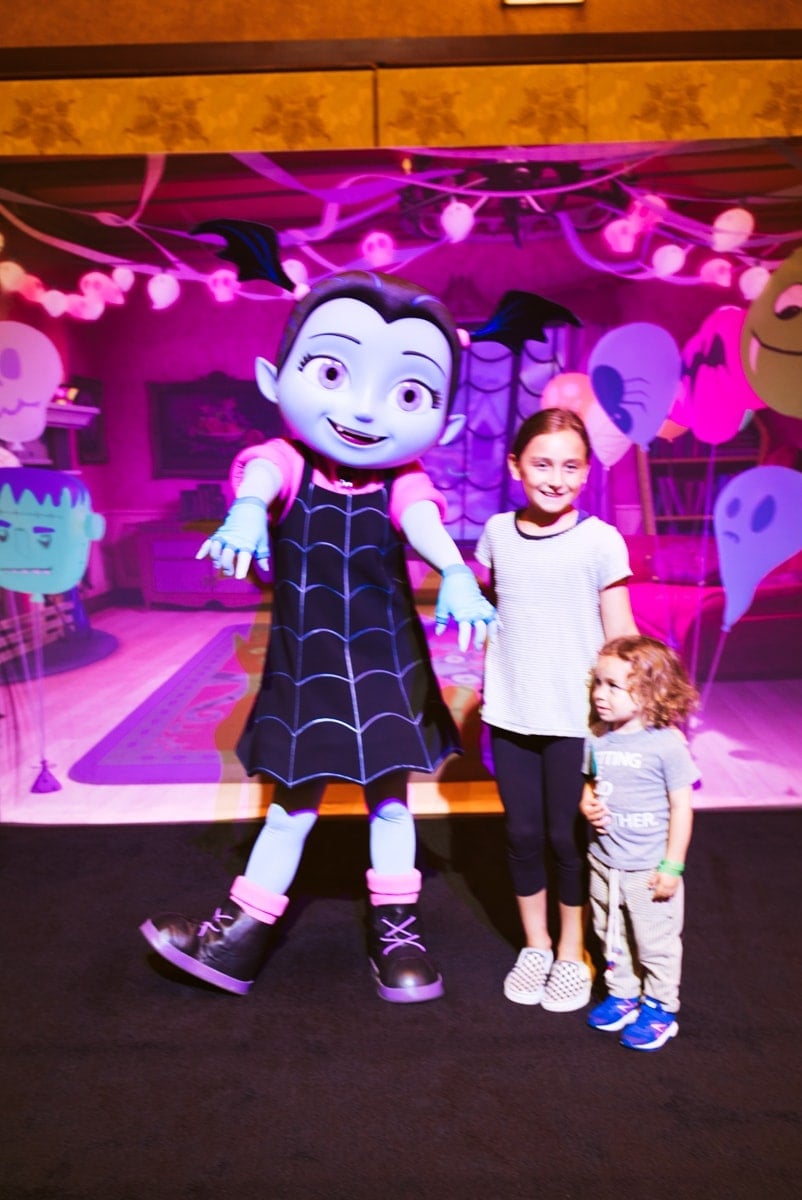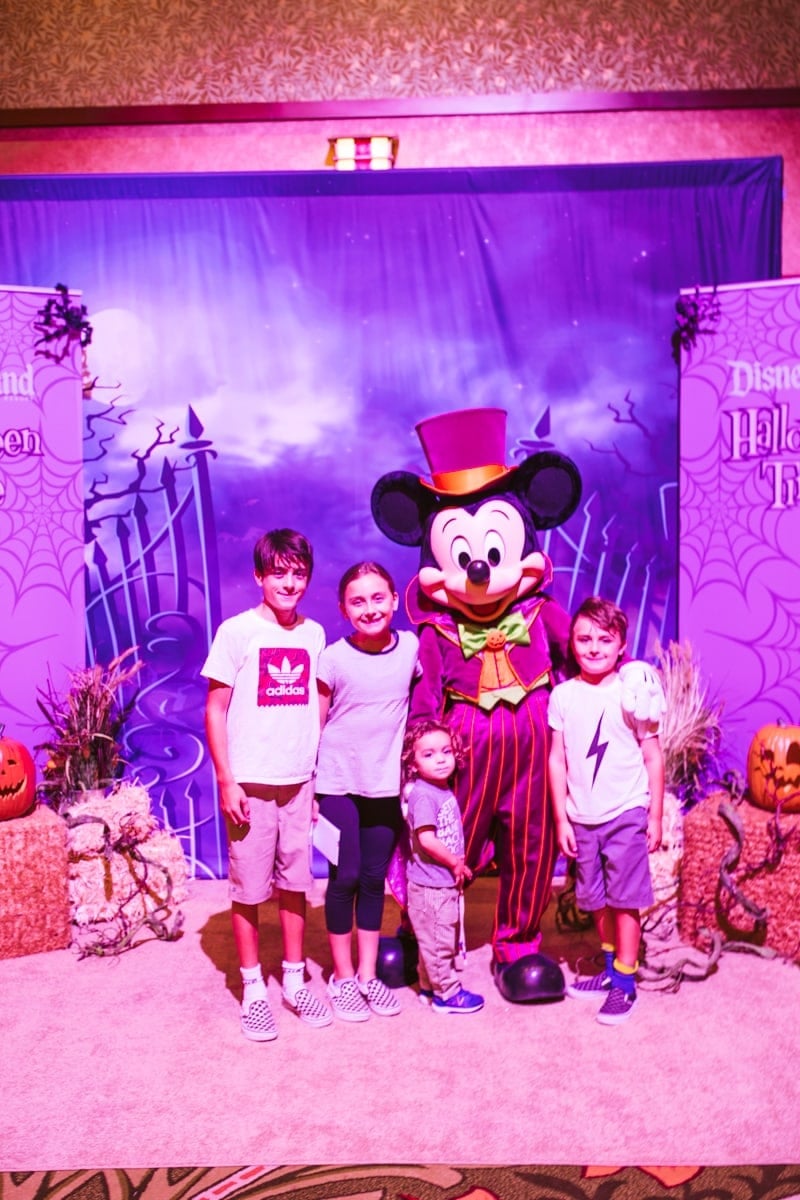 Halloween Treats, Candies, and Snacks
If there's one thing Disney does big, it's all the delicious sweet treats. Halloween is no different, and Disneyland now offers over 75 Halloween-inspired foods! Your favorite fall flavors like pumpkin, apple, cinnamon, and maple will entice you all day in the parks. You'll want to eat them all. Trust me.
In my opinion, all of the tastiest desserts for a sweet tooth are at Jolly Holiday Bakery Café on Main Street. The Mickey Mouse Mummy Macaron from there is a fan favorite—the filling on the inside is amazing! Some of my other favorites include:
– The Pumpkin Spice Beignets from the Mint Julep Bar.
– The Black Rose Mousse from the Red Rose Taverne.
– The Spider Silk Macaron Sandwich from Clarabelle's Hand Scooped Ice Cream.
Check the map on your Disneyland app to find all these yummy spots to grab a bite!
---
We all know that sometimes at Disneyland with kids, you need to unwind. I'm not judging! Try the delicious Poison Apple-Tini at the Carthay Circle Restaurant in California Adventure. It packs a sour punch.
---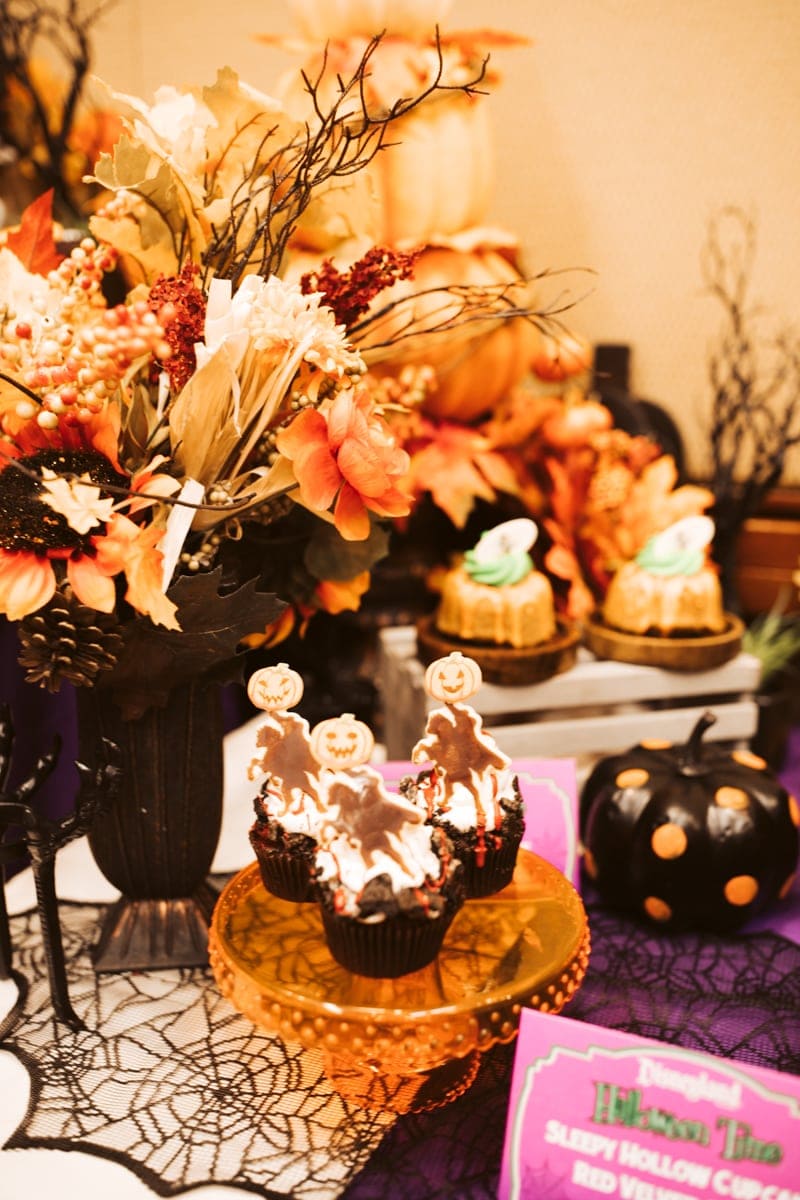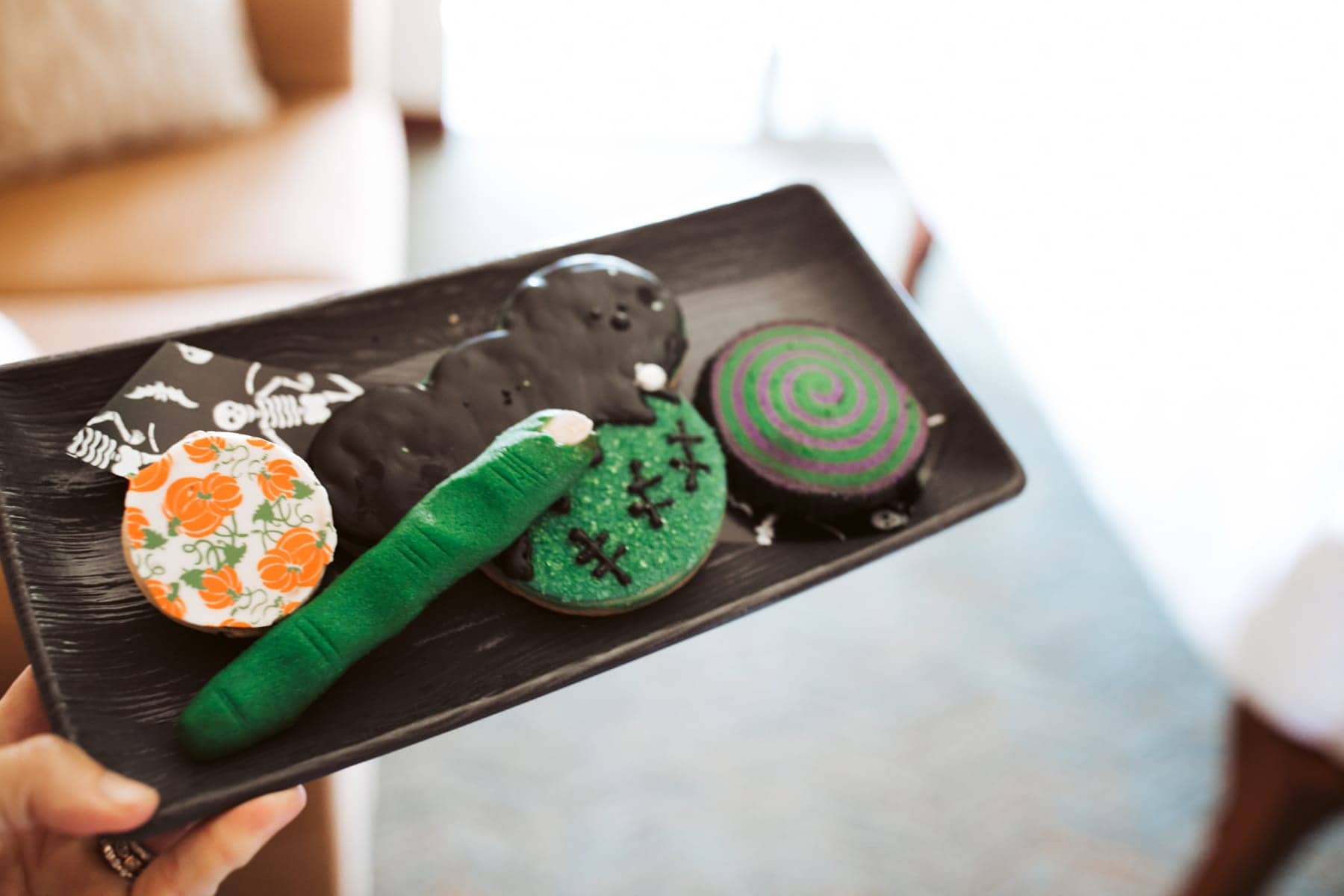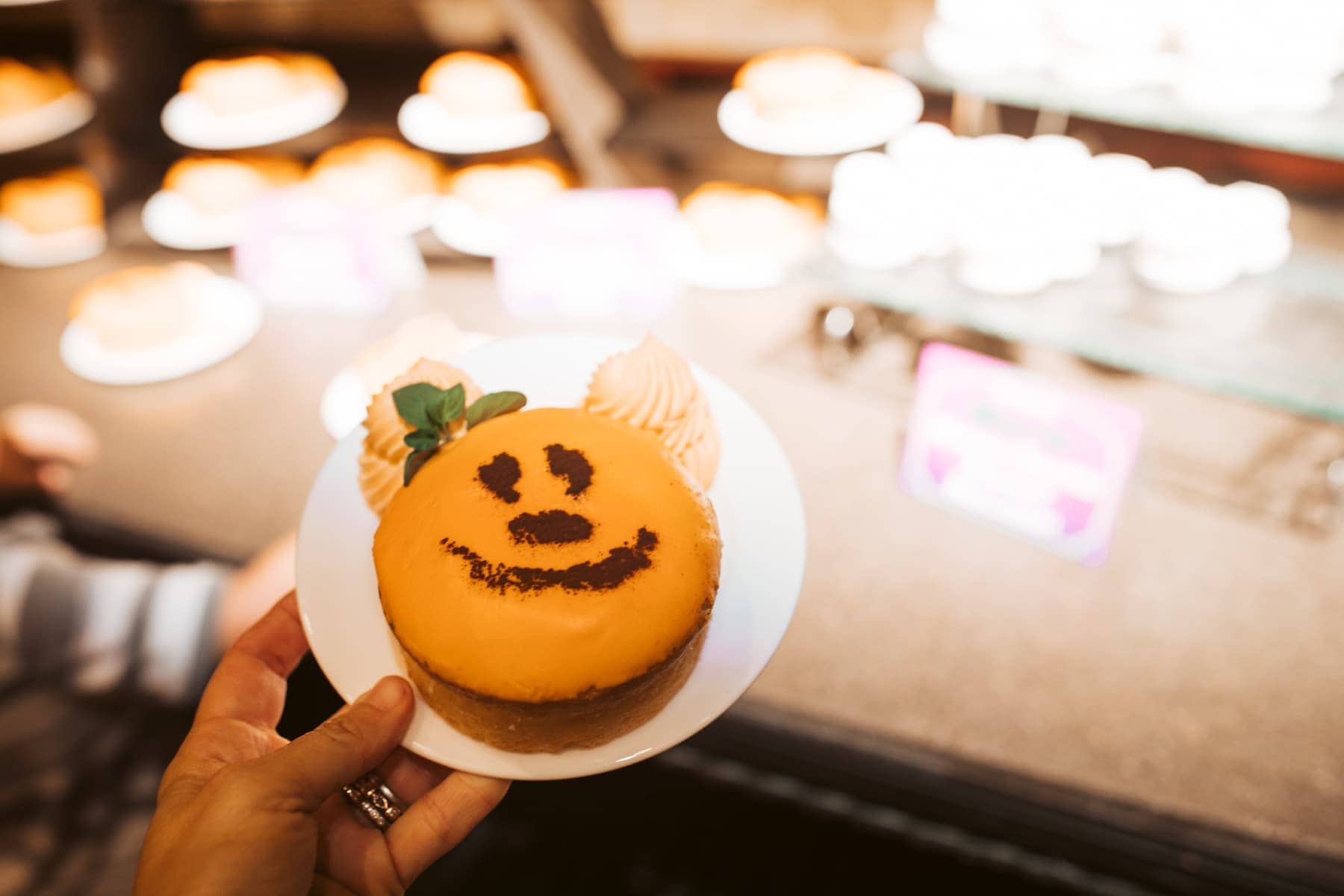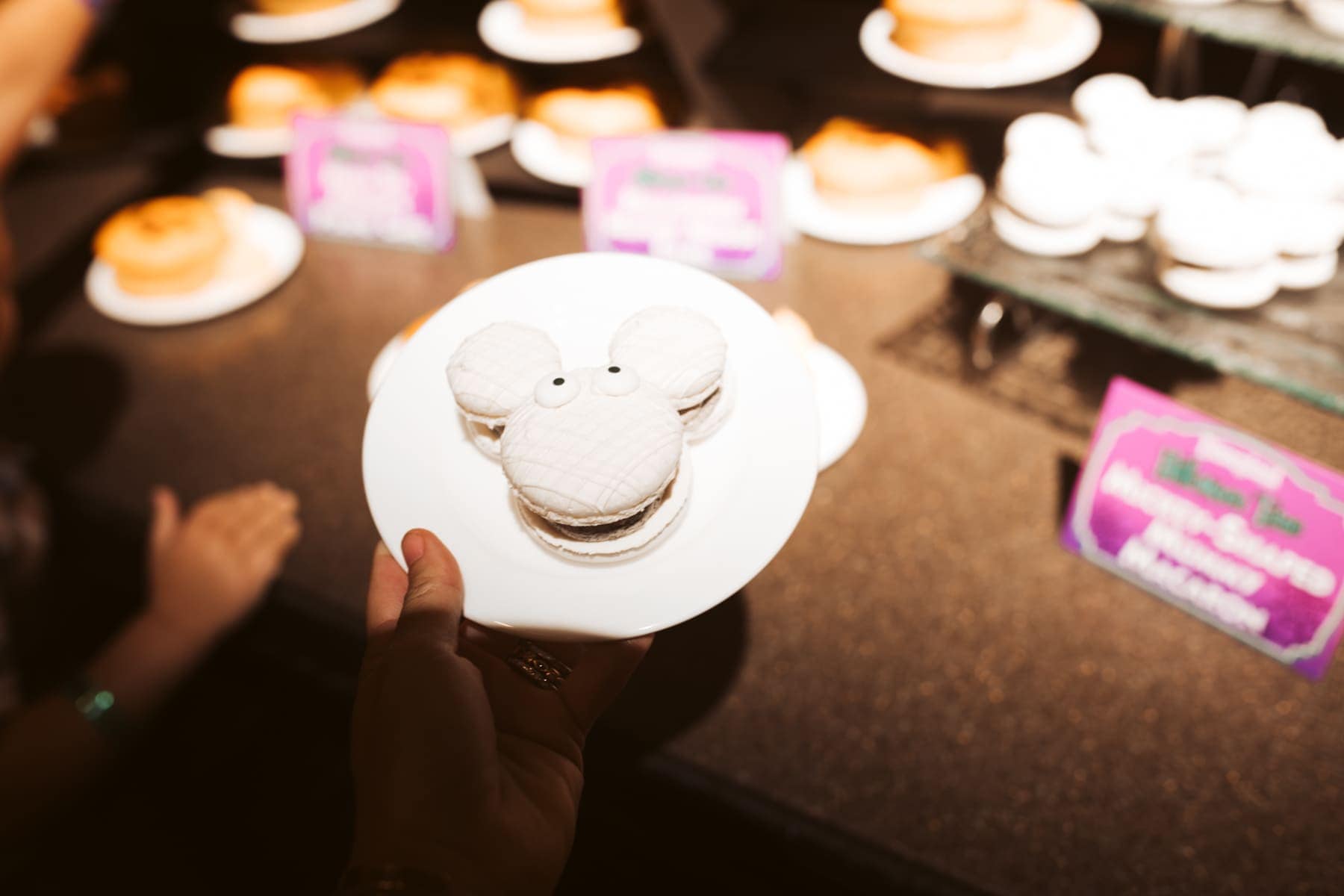 The Spooktacular Events at Disneyland
The special events and shows that take place during Halloween Time at Disneyland are the best way to fully interact and enrich your trip with lasting memories. While events won't be exactly like the years prior due to changes after the pandemic, you'll still have a blast at the Frightfully Fun Parade, the Oogie Boogie Bash Dessert Party, and Mickey's Trick and Treat!
And don't forget the Oogie Boogie Bash, a Disneyland Halloween Party! You can hang with Oogie Boogie and popular Disney pals dressed in their Halloween costumes. Tickets for this event always sell out early, but there are so many attractions, entertainment, dining, and other special events you can enjoy without a ticket!

---
These interactive events are a great way to burn off energy from all the sugar they'll be eating throughout the day, instead of trying to stand still while waiting in lines with a serious sugar high!
---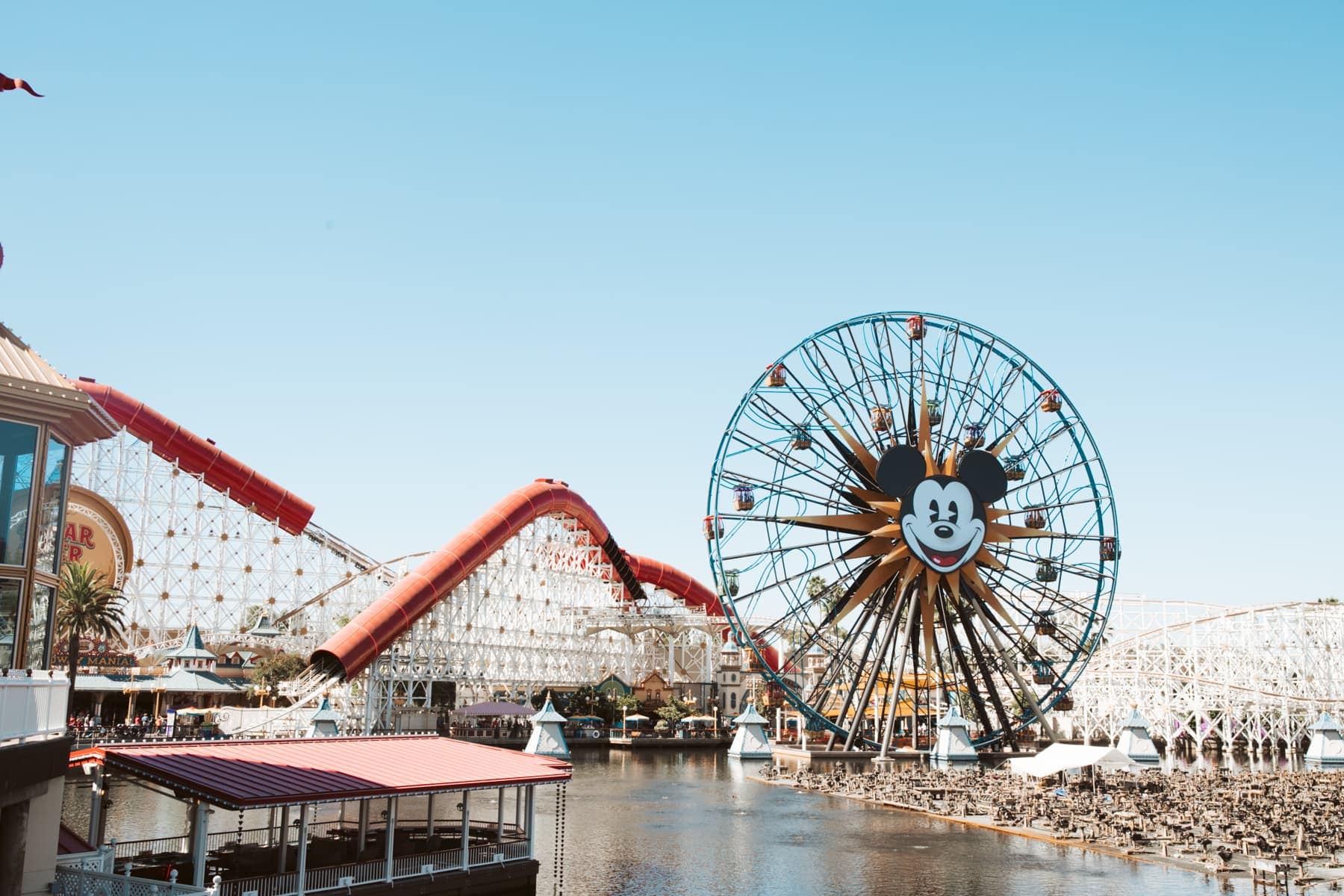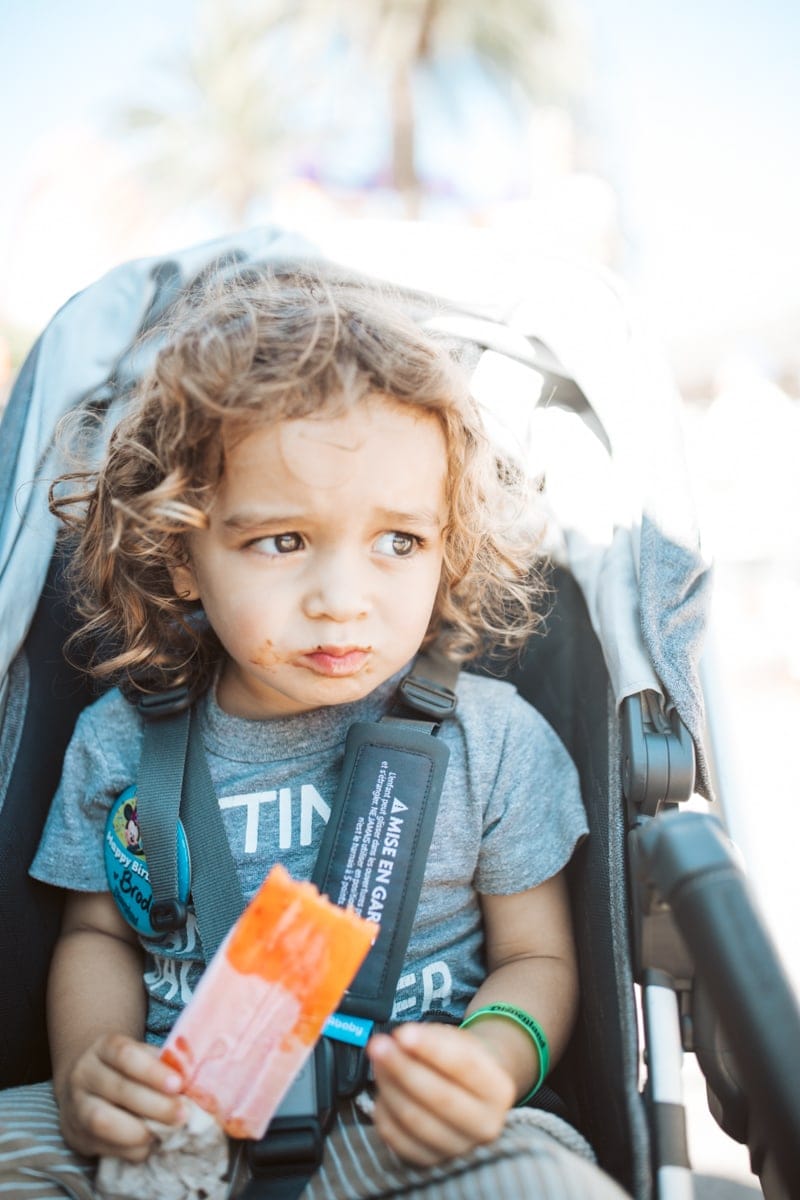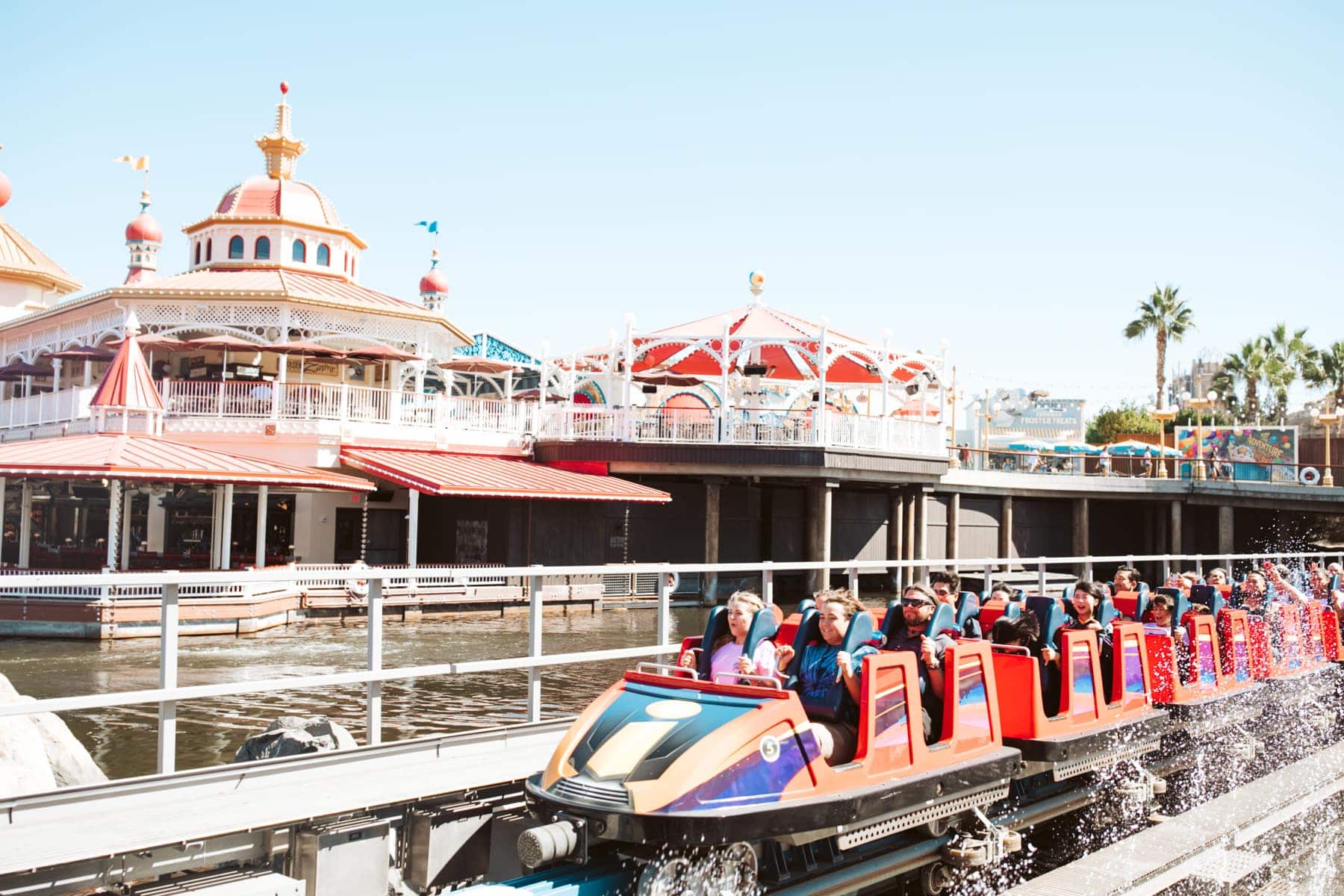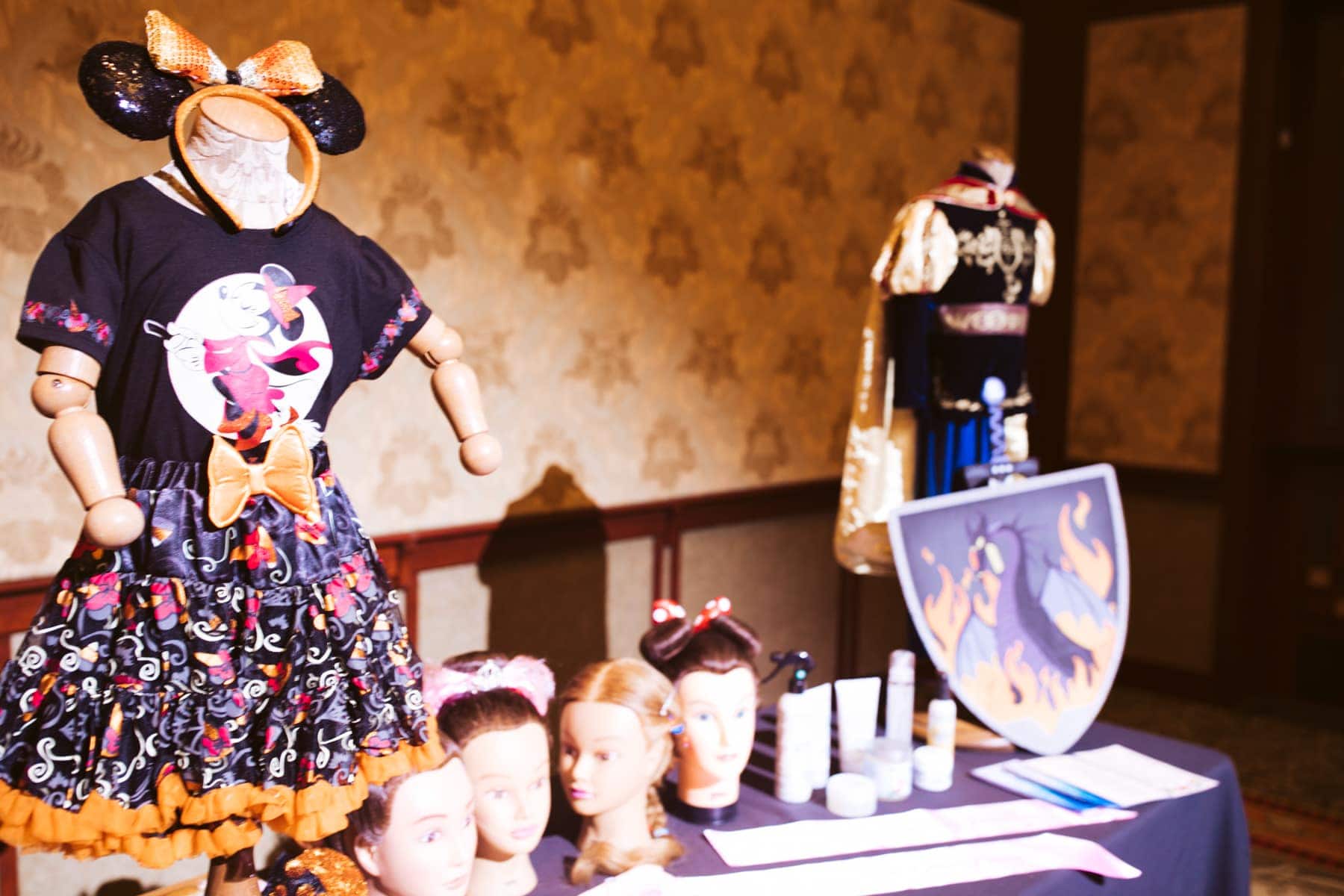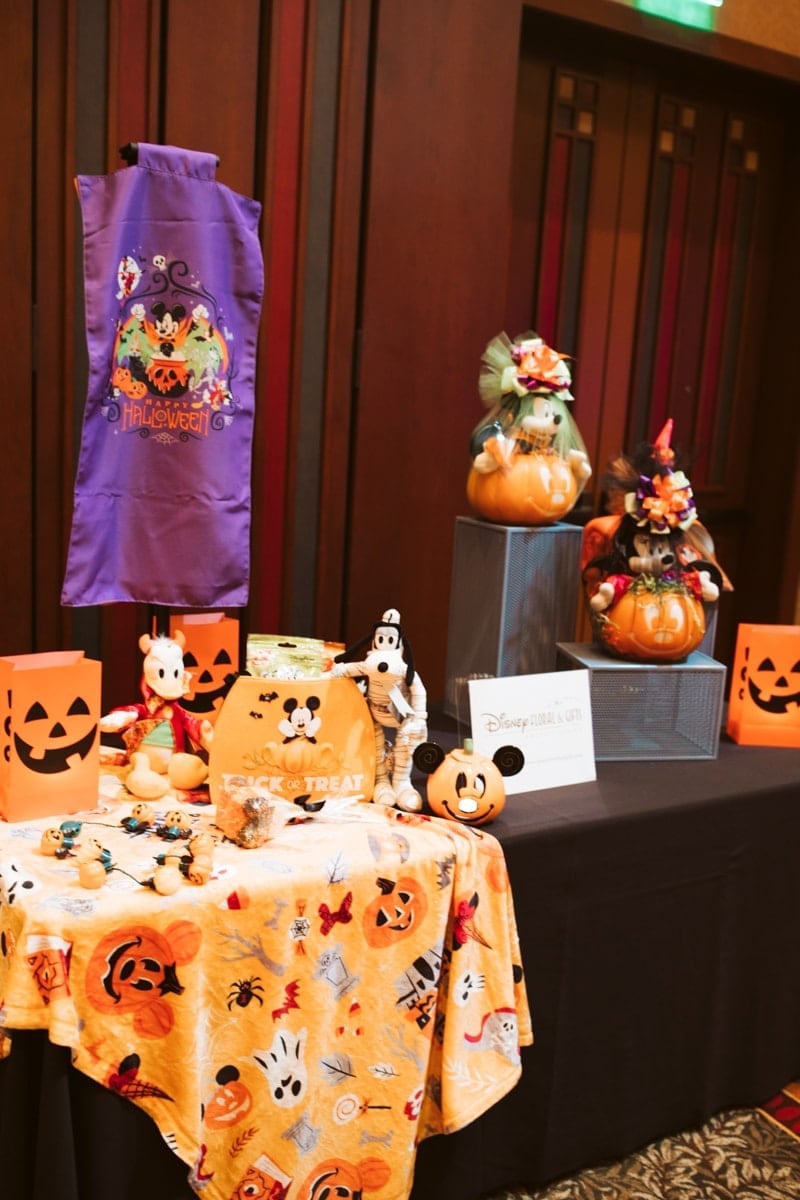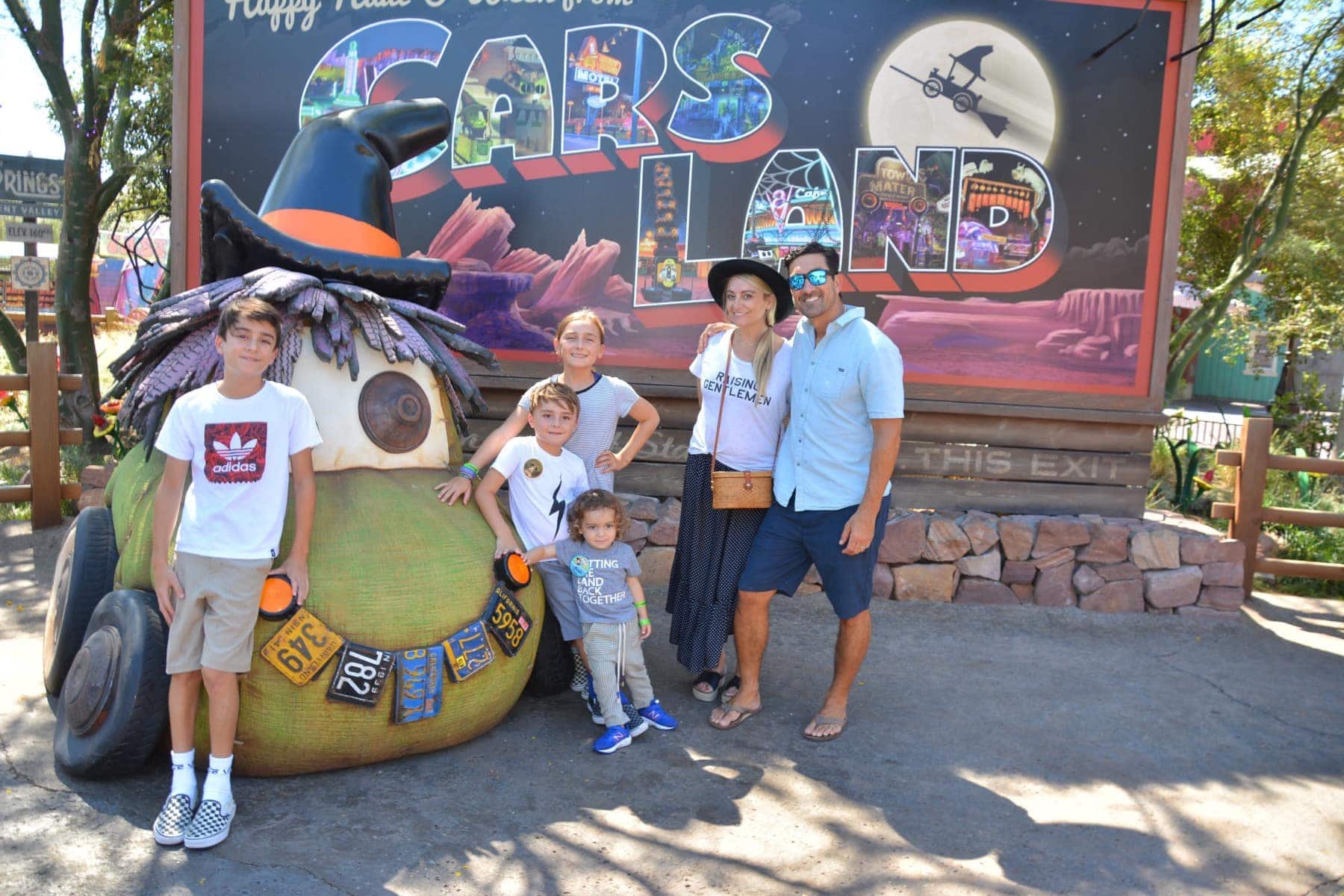 The Characters Are Dressed To Impress at Disneyland
As you walk through the park, you might bump into one of your favorite characters cloaked in frightfully delightful Halloween-themed attire. Not to mention, Disney villains can be found throughout the parks as well. Cruella de Vil and the Evil Queen wander around Main Street. Whereas Pumpkin King Jack Skellington can often be found with Sally near the Haunted Mansion. It transforms into Tim Burton's "The Nightmare Before Christmas!" each year! We love Mickey, of course, but Vampirina steals the show for my brood.
---
If you're looking forward to meeting a specific character, ask a cast member upon entering the park if they have any tips as to where they might be. Using Disneyland's app is also a really helpful way to locate them!
---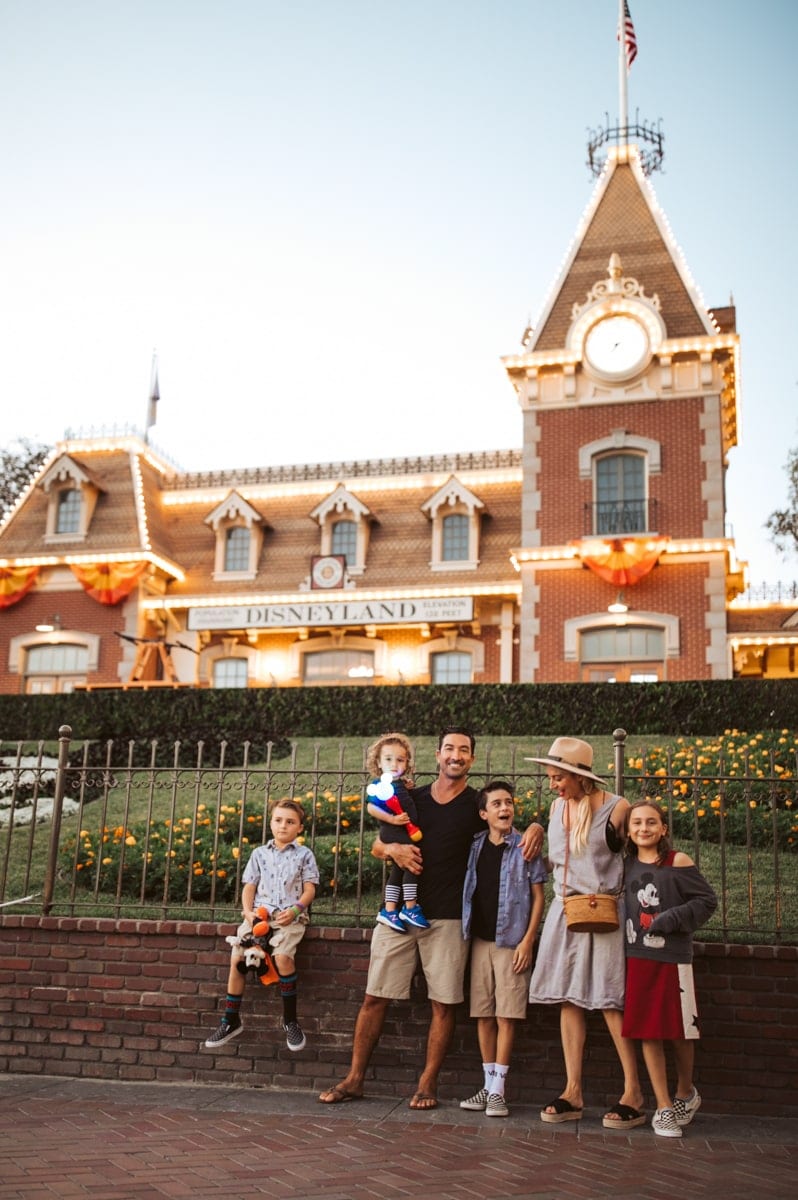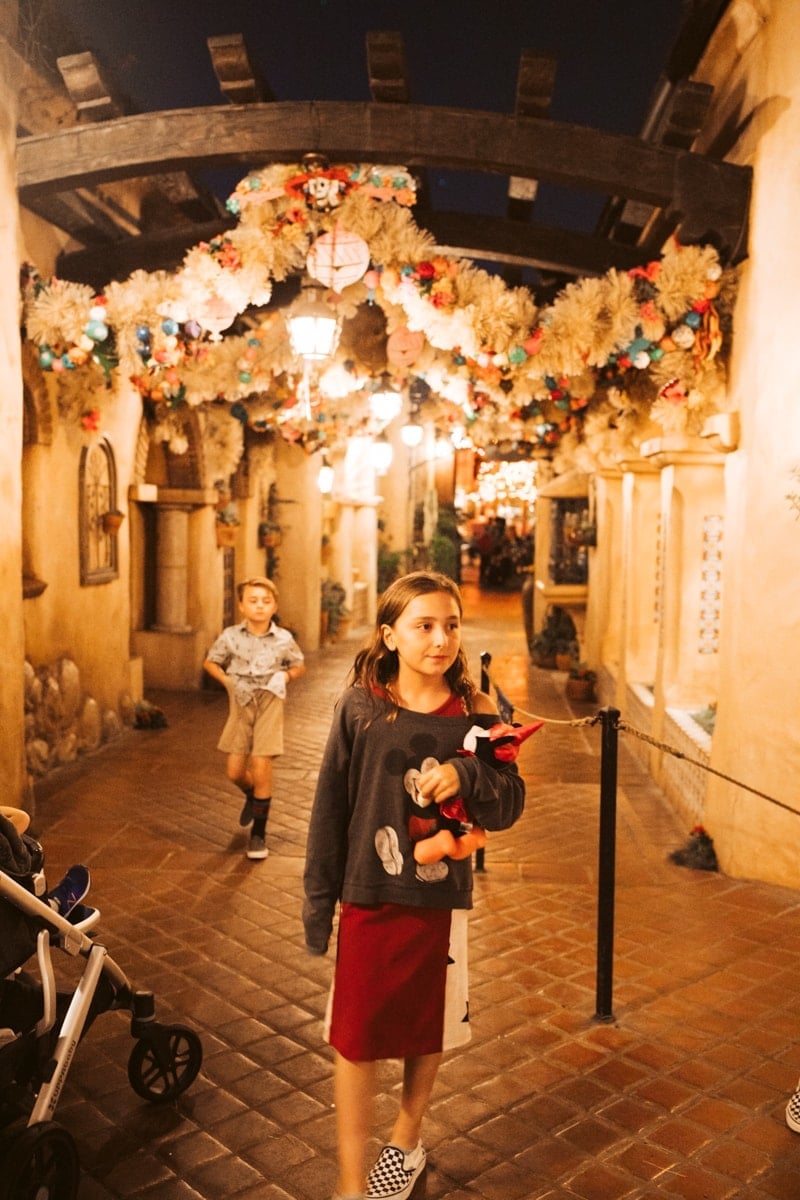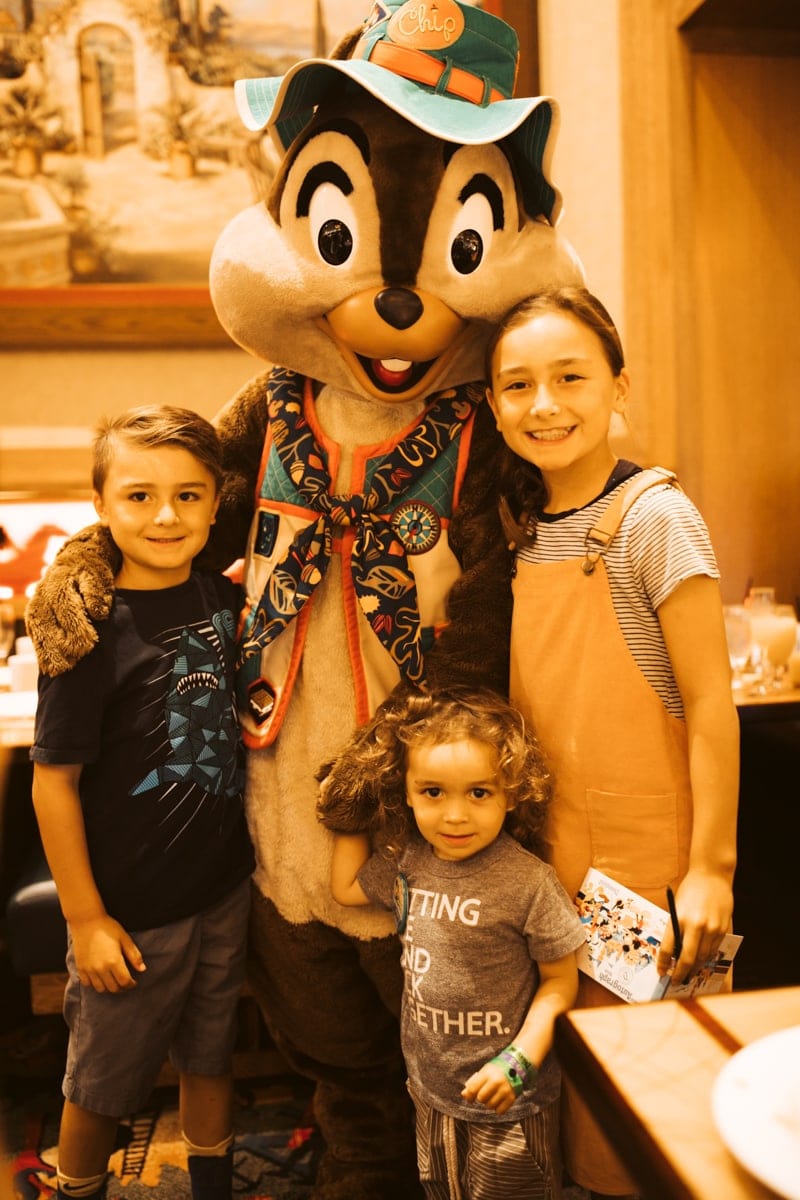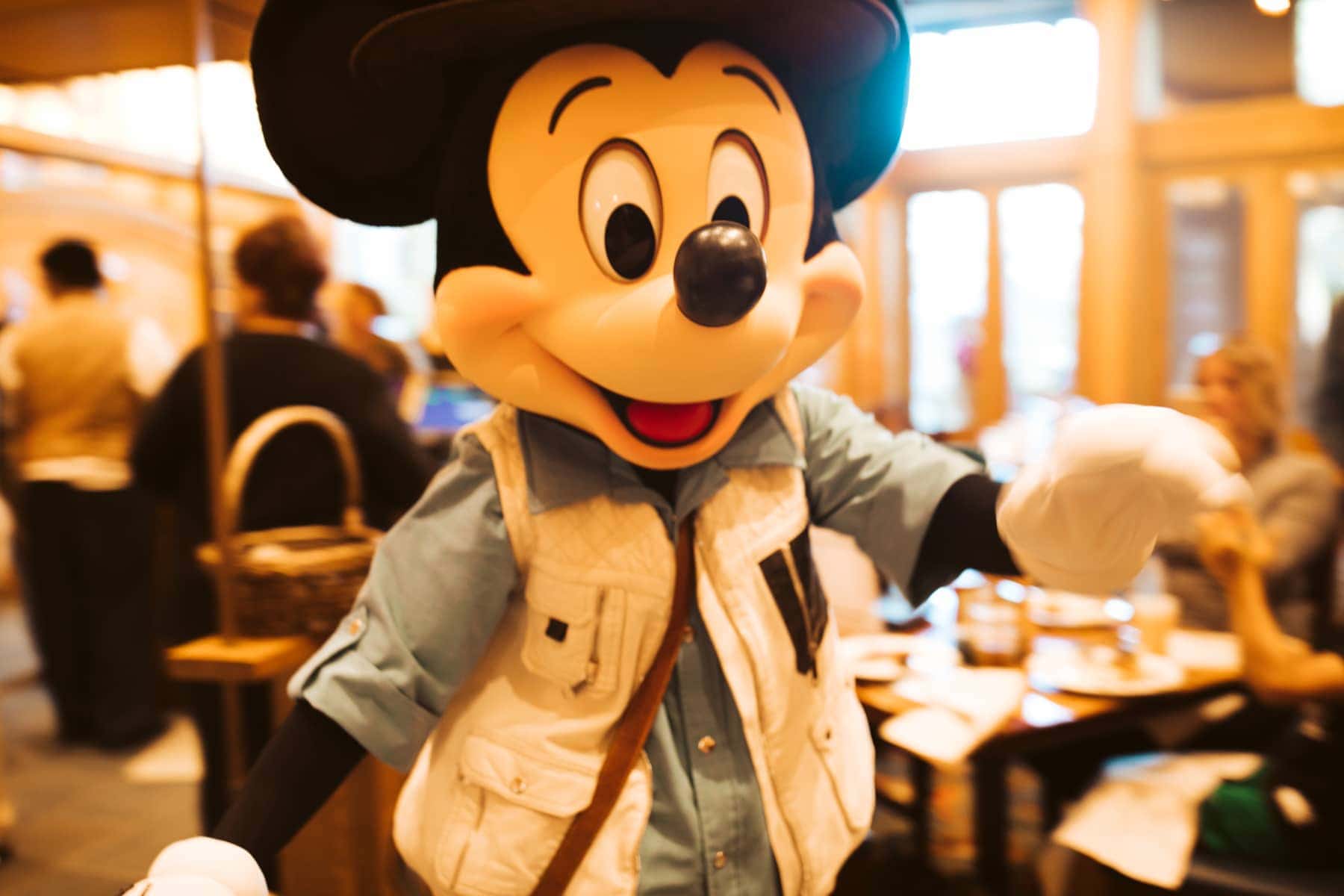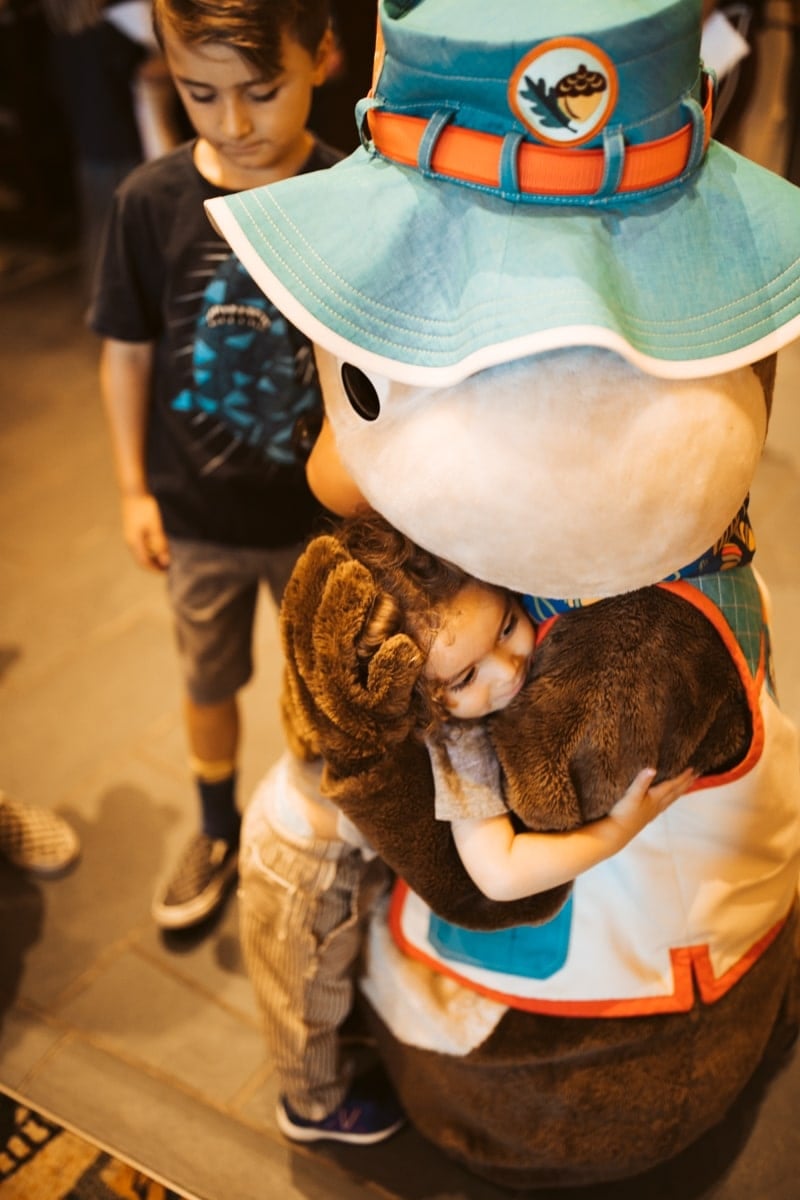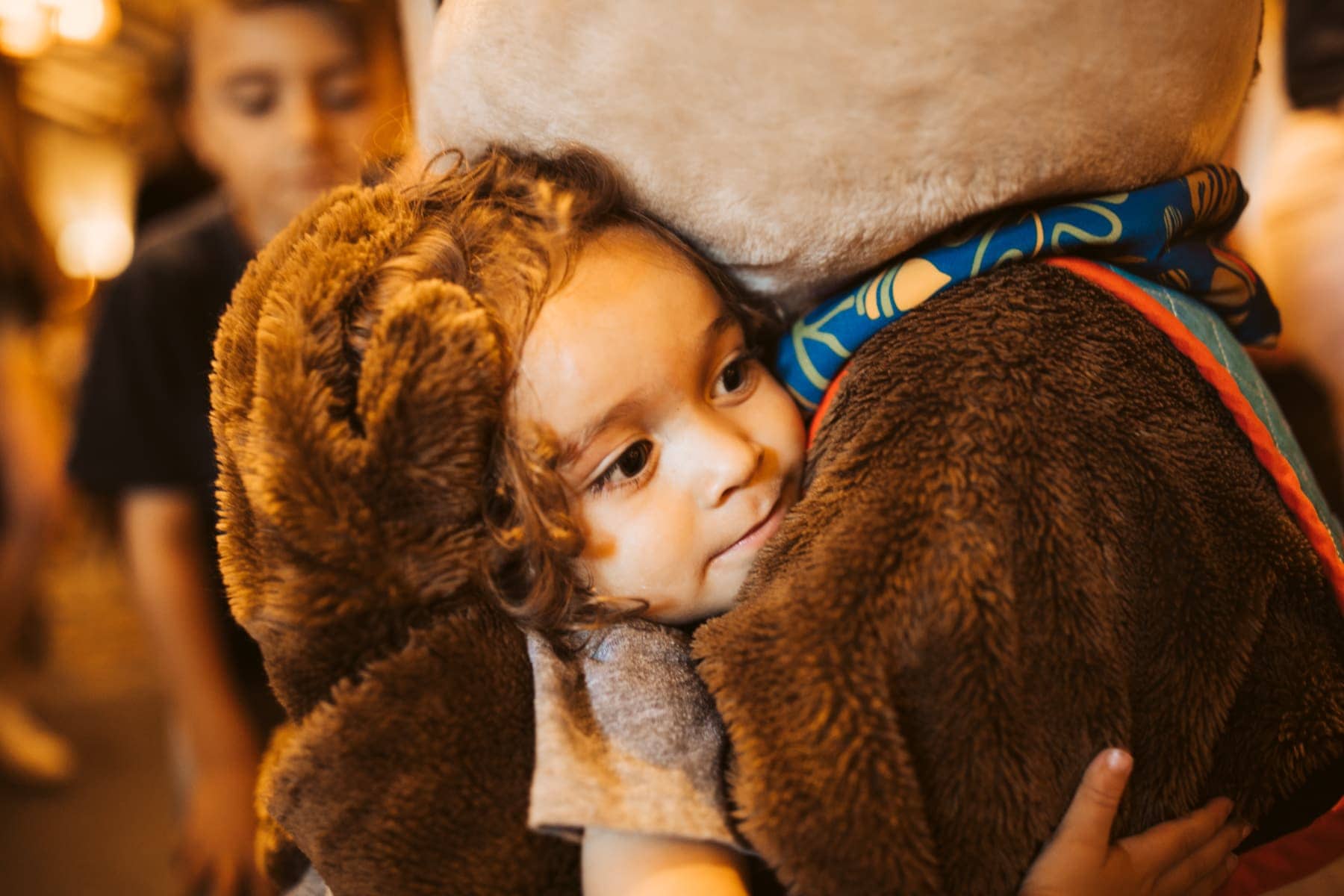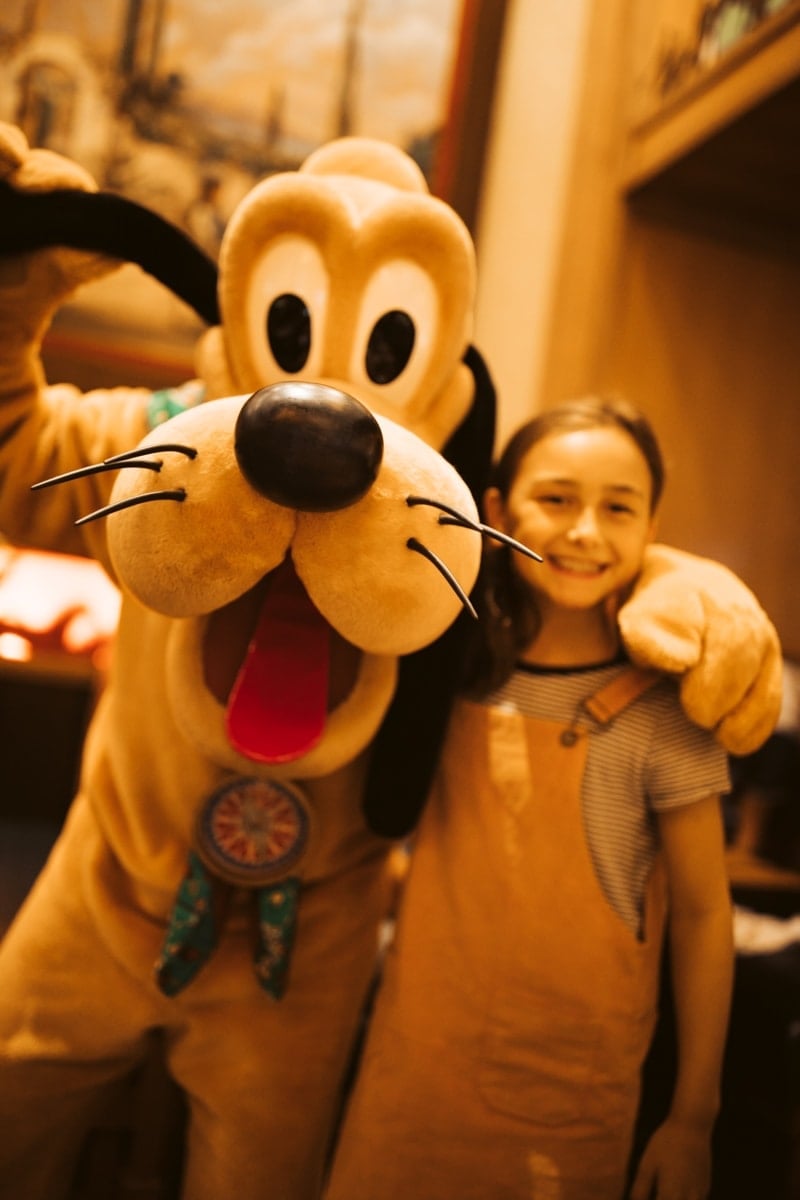 Character Breakfast at Disney's Grand Californian Hotel and Spa
Character dining experiences are one of the most magical parts of visiting Disneyland. We always try to make room for at least one on every trip. They're truly a special and memorable part of our vacations. And it's something my kids fondly cherish and talk about frequently. It's something your family shouldn't miss out on!
Going to the character breakfast at Storytellers Cafe in Disney's Grand Californian Hotel & Spa gives kids a chance to connect with their favorite characters and princesses. Don't get me wrong, seeing them around the parks and in parades is exciting, but there's nothing like meeting them in an easy-going dining experience where there's no rush.
All the cast members and characters make sure every child feels like the only one in the room. It's wonderful seeing their eyes light up with excitement! As a mom, these are the moments that make me want to freeze time.
Because this is a safari-themed breakfast, the characters are sadly not dressed up for Halloween, but I still think it's a must-see for any trip to Disneyland. Be sure to book ahead of time, as these character experiences can fill up fast!
---
Make a reservation in advance! The Storytellers Cafe fills up quickly since it's the most popular resort at Disneyland! And sure to stop in the pool to cool off!
---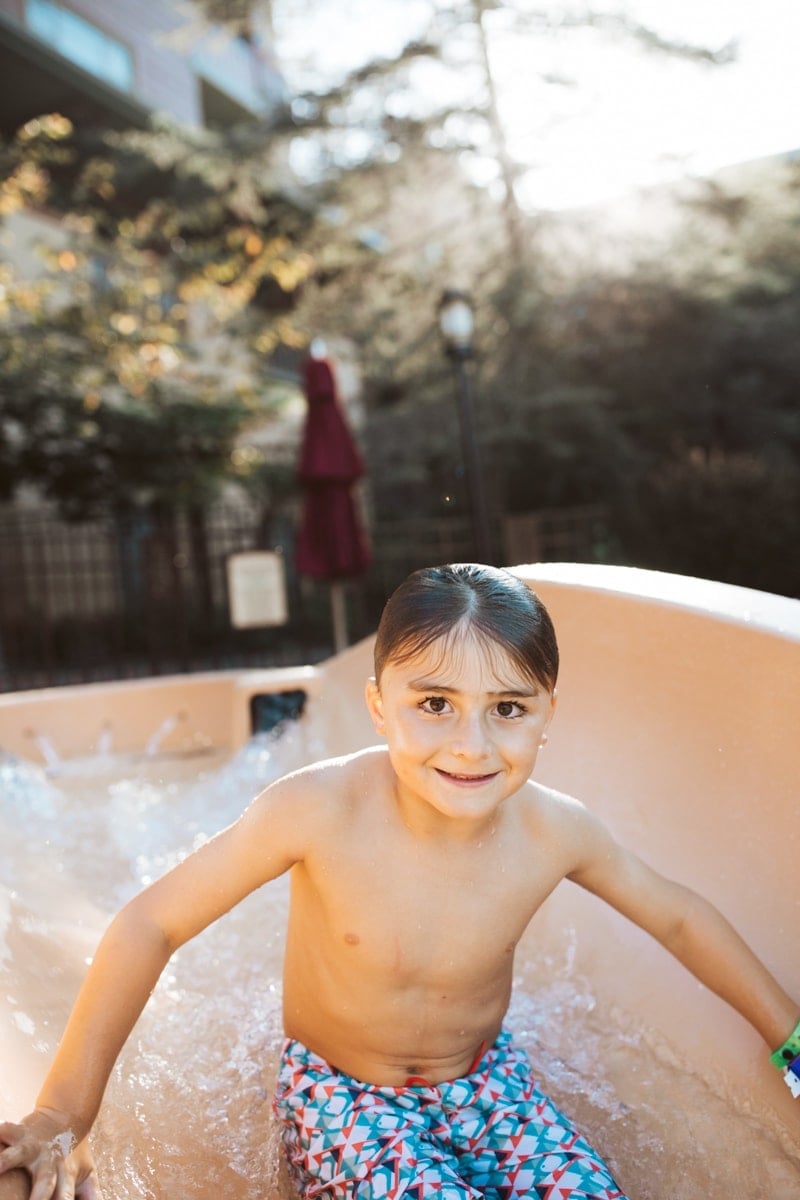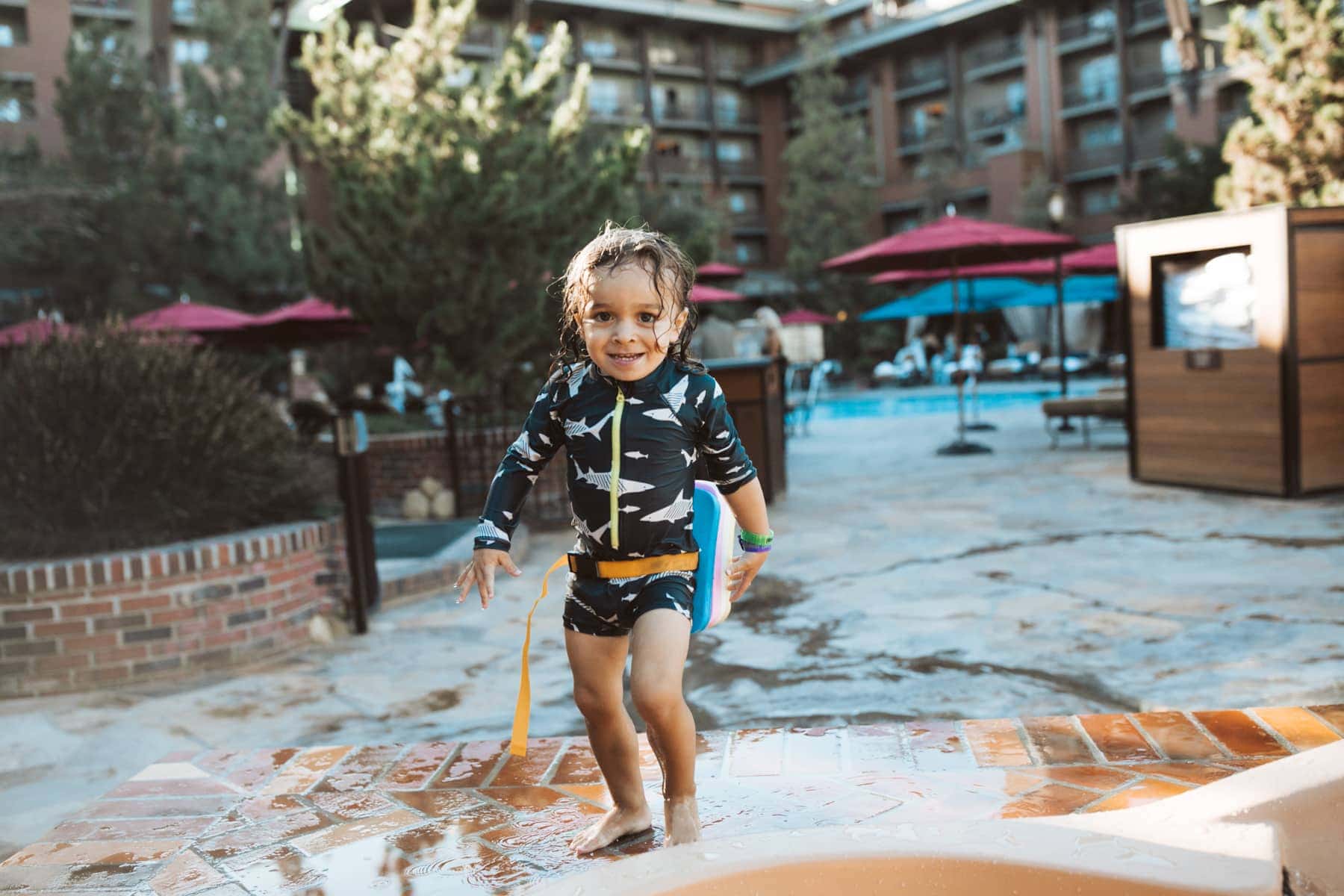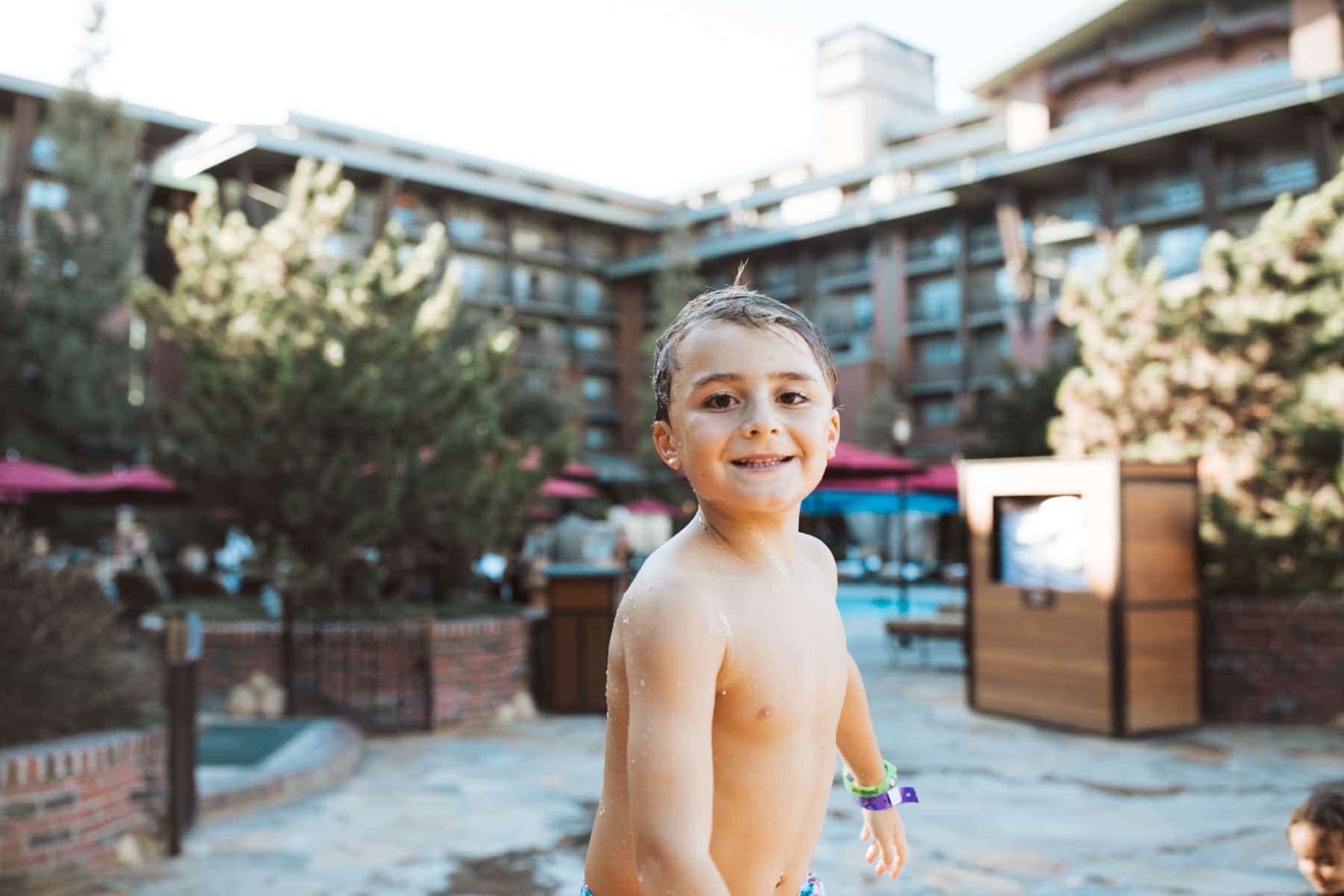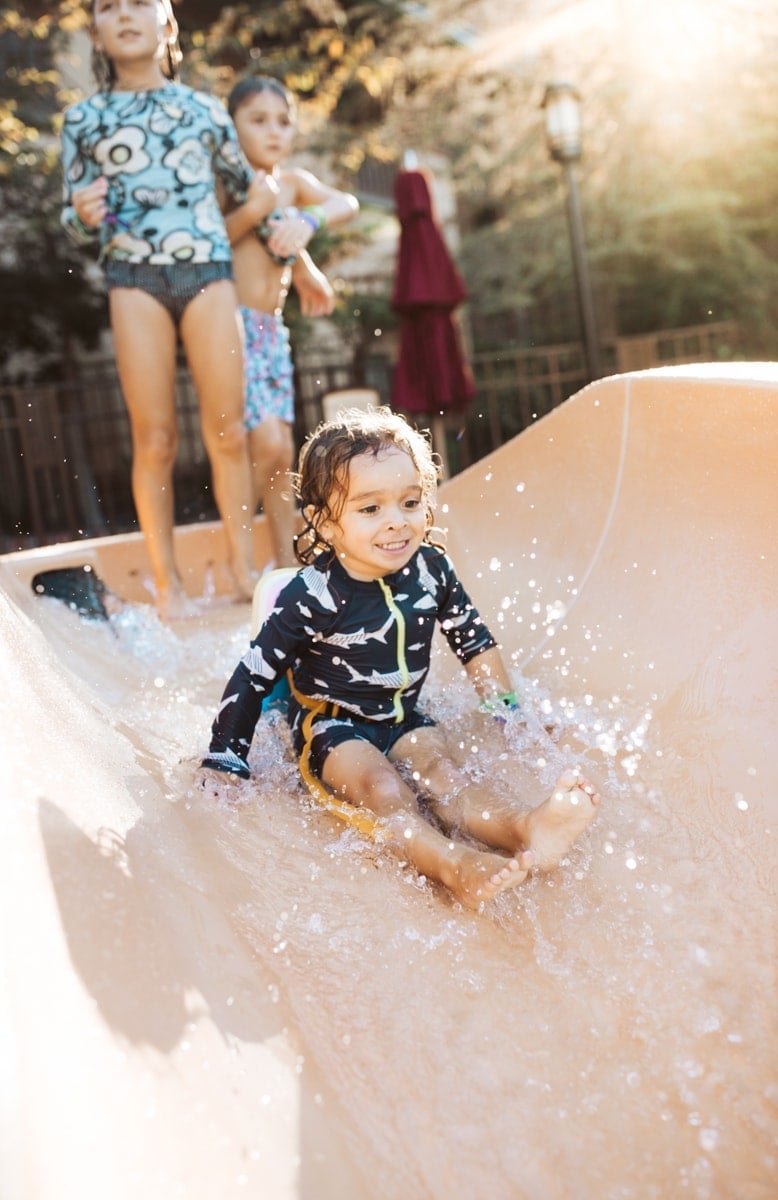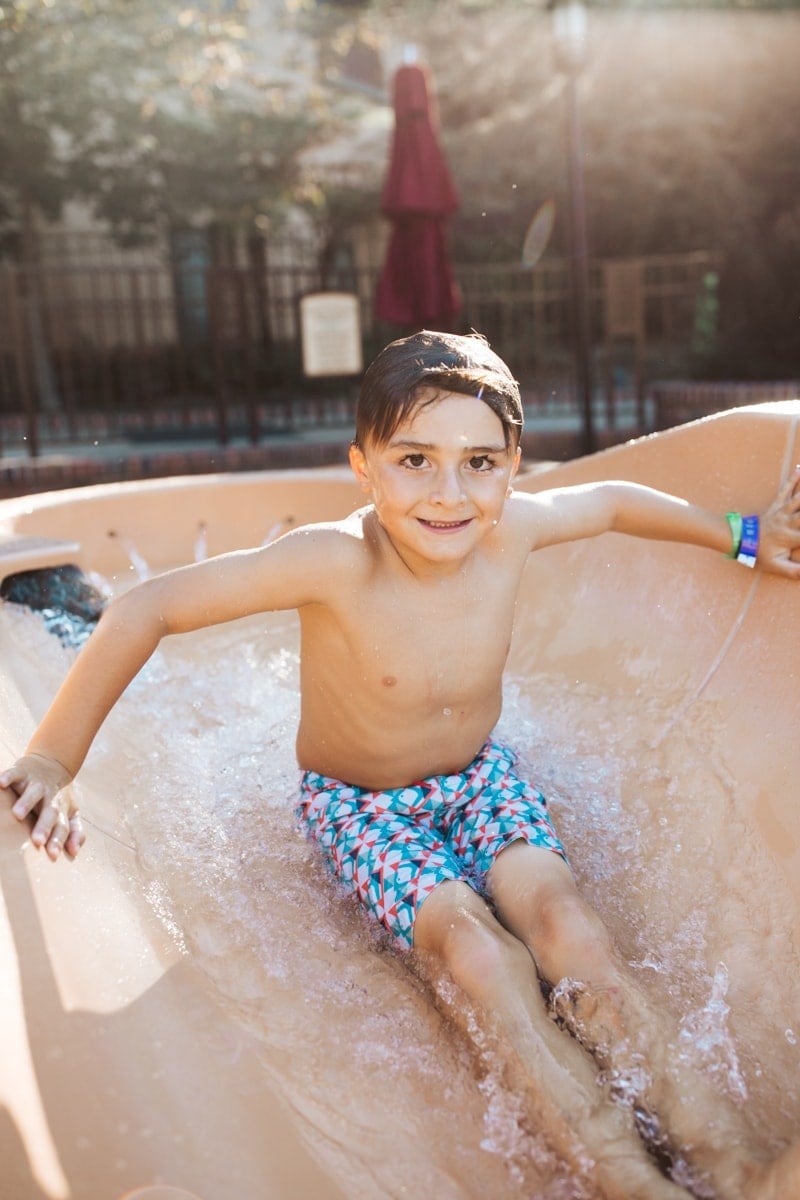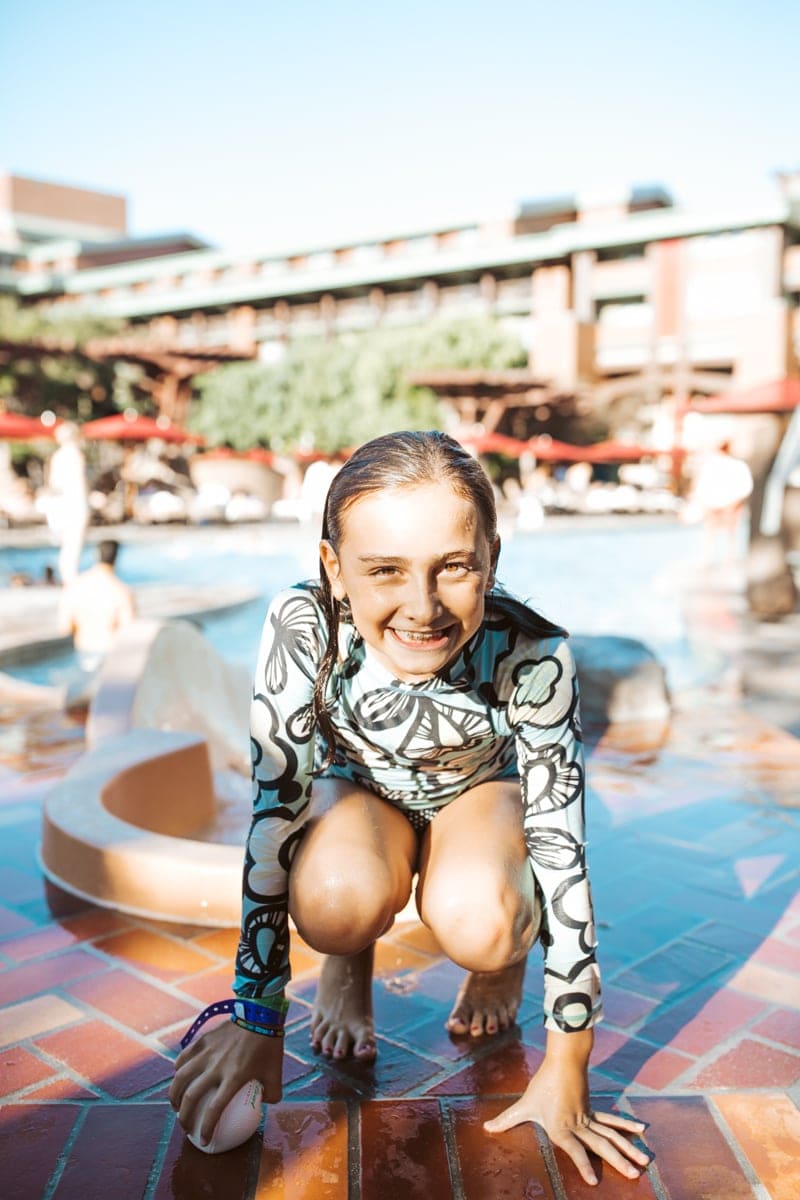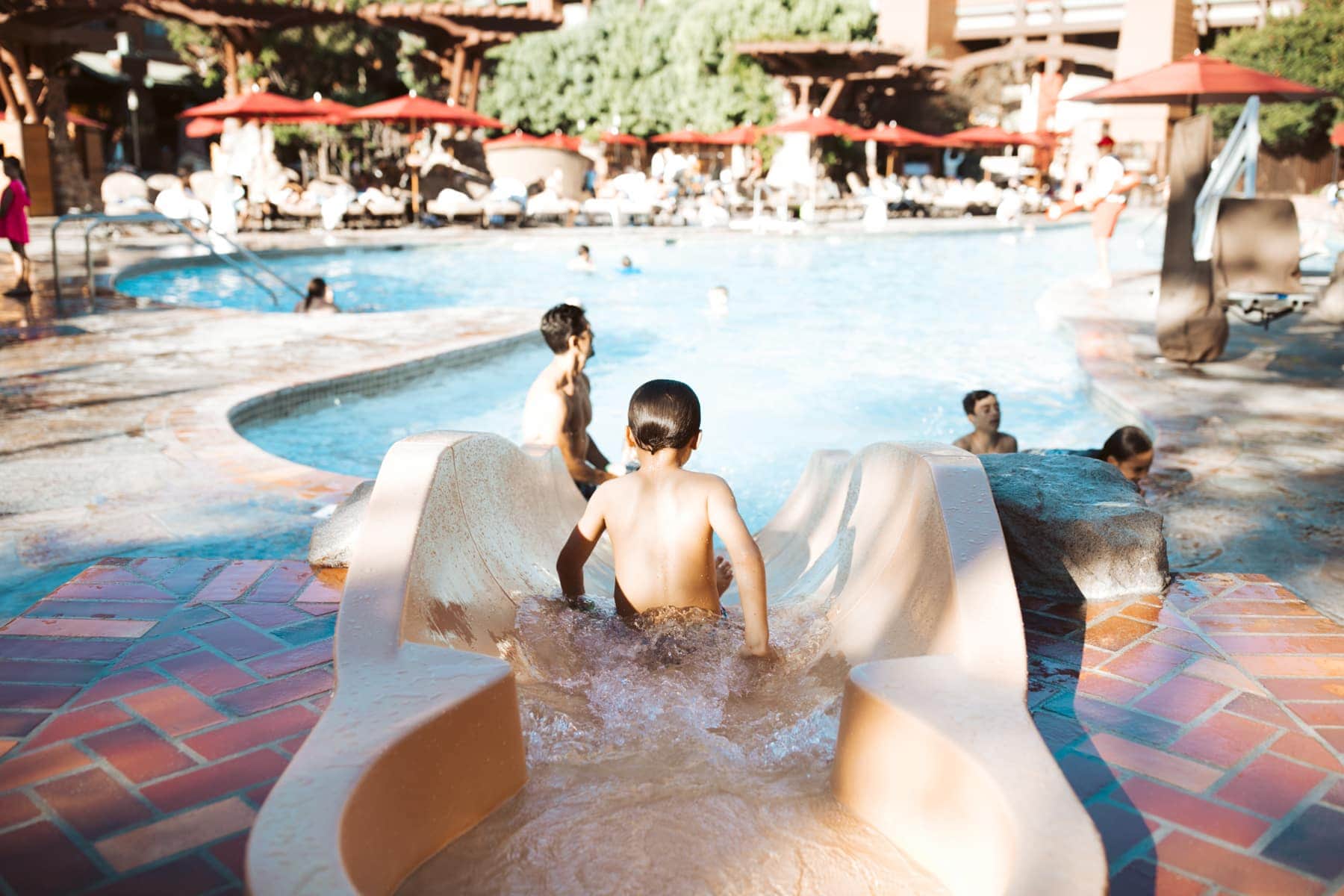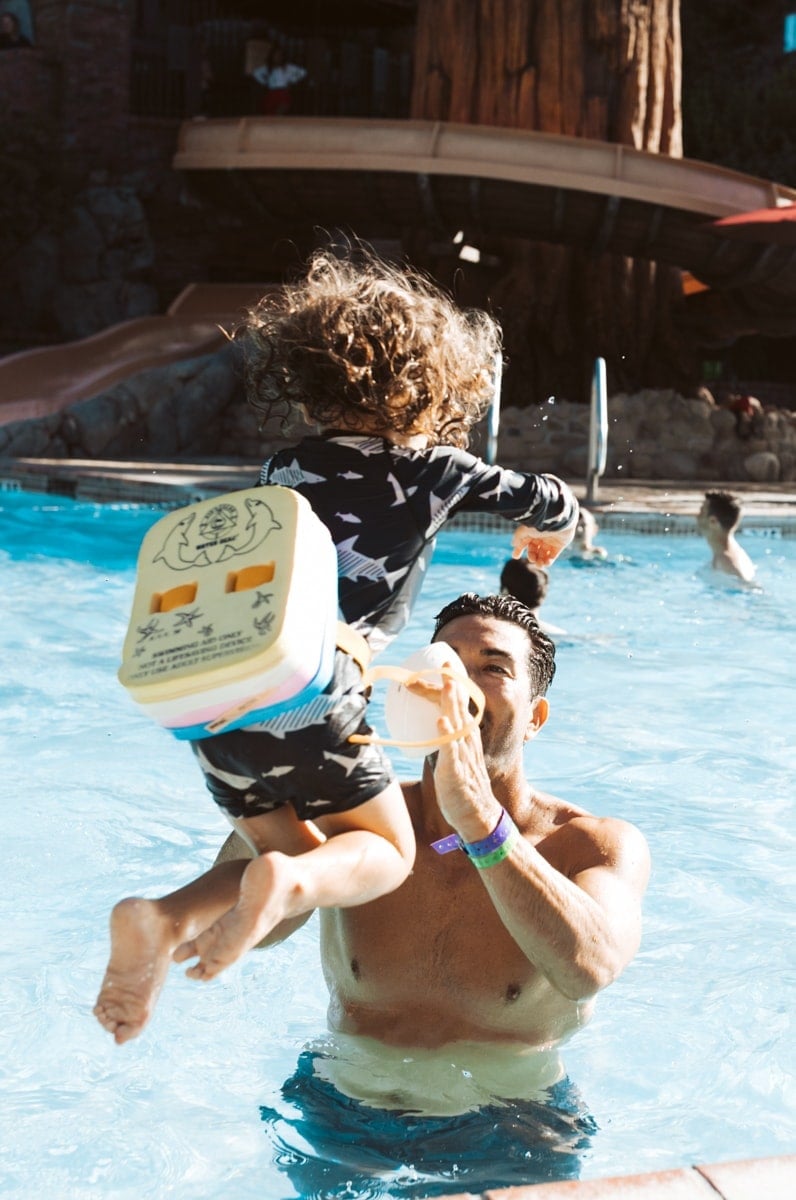 The Shops Are Filled With Halloween Merchandise!
During the Halloween season, all the shops are filled with seasonal items to help you celebrate in style. There are a ton of shirts, sweatshirts, scarves, socks, and all sorts of apparel. All with spooky designs! You can also find kitchenware, plushies, packaged candies, spooky toys, and so much more.
One of the best parts of visiting Disney is wearing the fun Mickey and Minnie ears. We have tons of them! And you can get special, limited-edition ones during the fall season to remember your trip forever. My kids love picking out their ear headbands and hats and often trade with each other throughout the trip.
---
Buy your ears, hats, and accessories ahead of time, online, before your trip. That way as soon as you check into your hotel you're in the Halloween spirit. Festive ears that match the decor, fun glow jewelry, and souvenirs will immediately set the tone for your October adventure at Disneyland.
---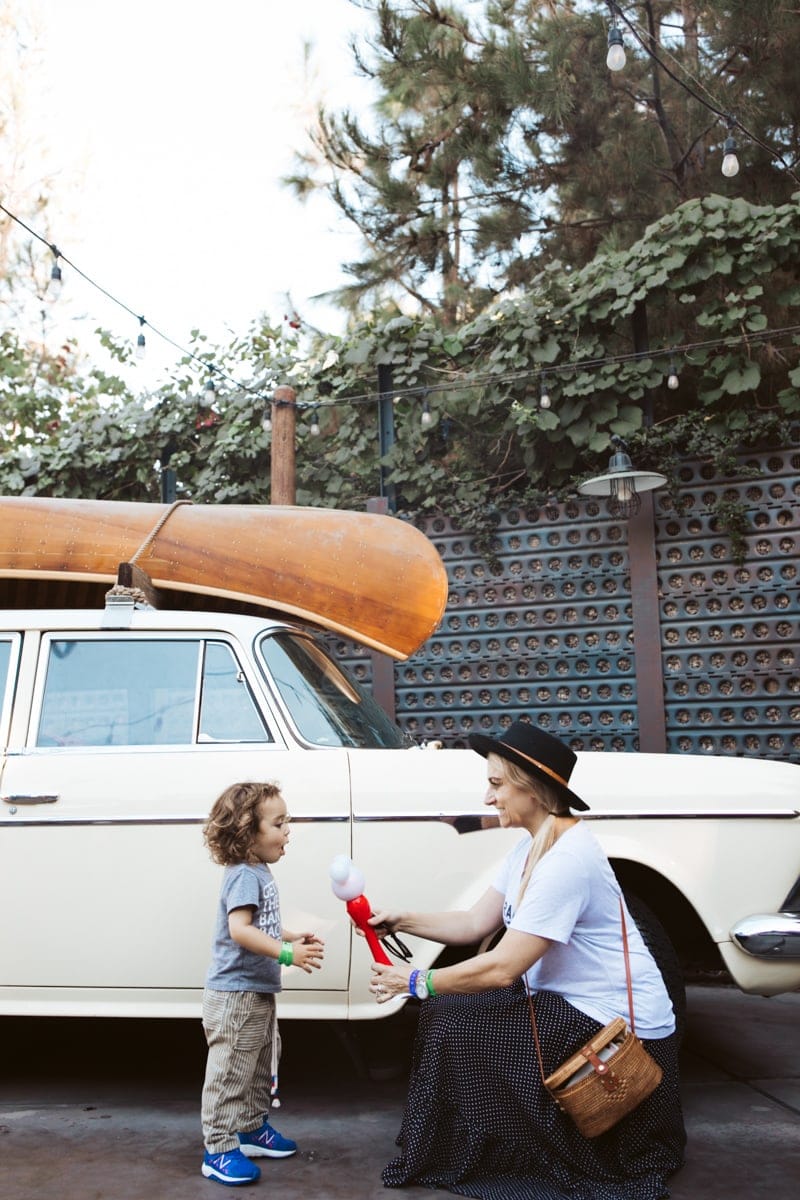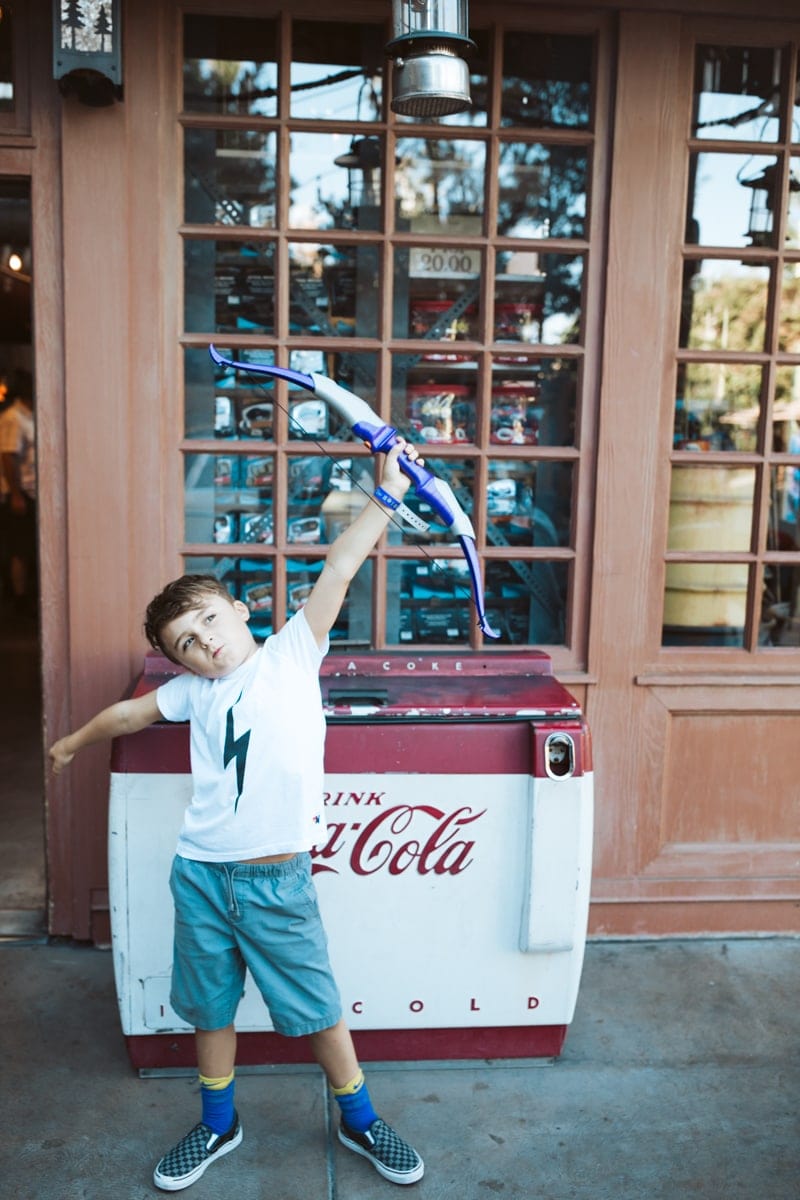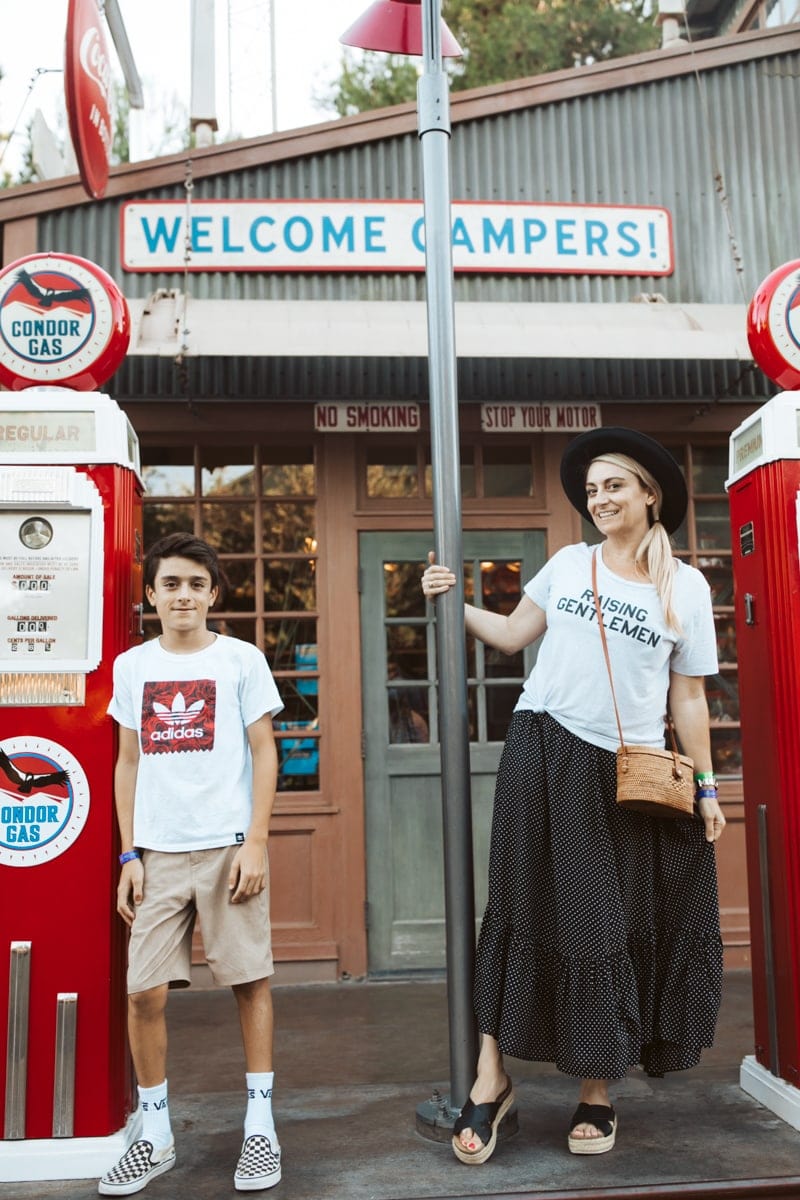 Be Sure To Take Advantage Of The Baby Care Center
I was so excited when I learned about The Baby Care Center, a spacious, staffed facility that's ideal for nursing, feeding, and changing diapers. When Brody was little, this place was a lifesaver! The art displayed throughout the center makes all the children feel like they are still part of the magic. They also have family-friendly restrooms, which is a great alternative to public restrooms.
---
If you ever lose your child, you can be certain they will be looked after at the Baby Care Center until they are reunited with their family. The great news is Disneyland has never lost a child.
---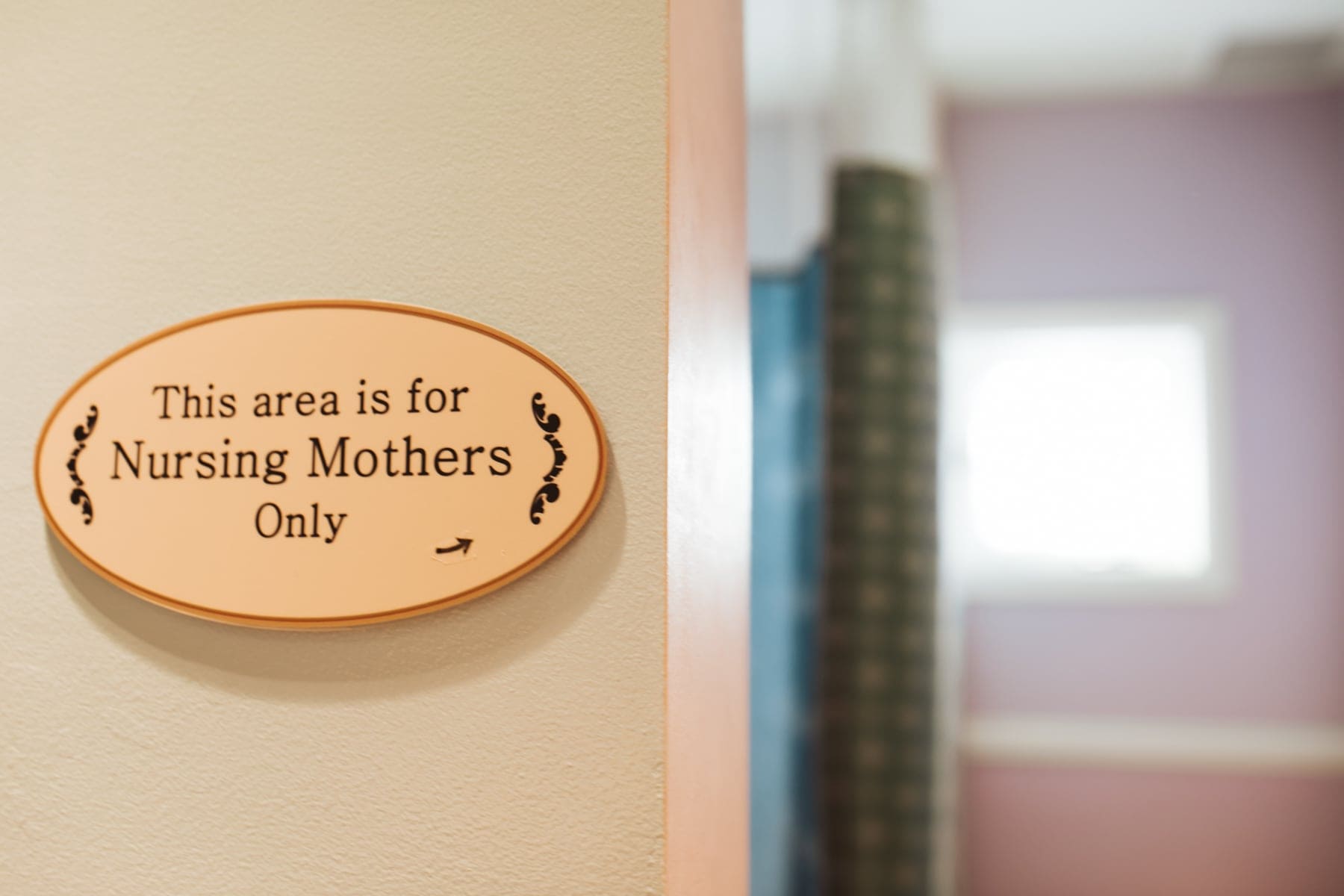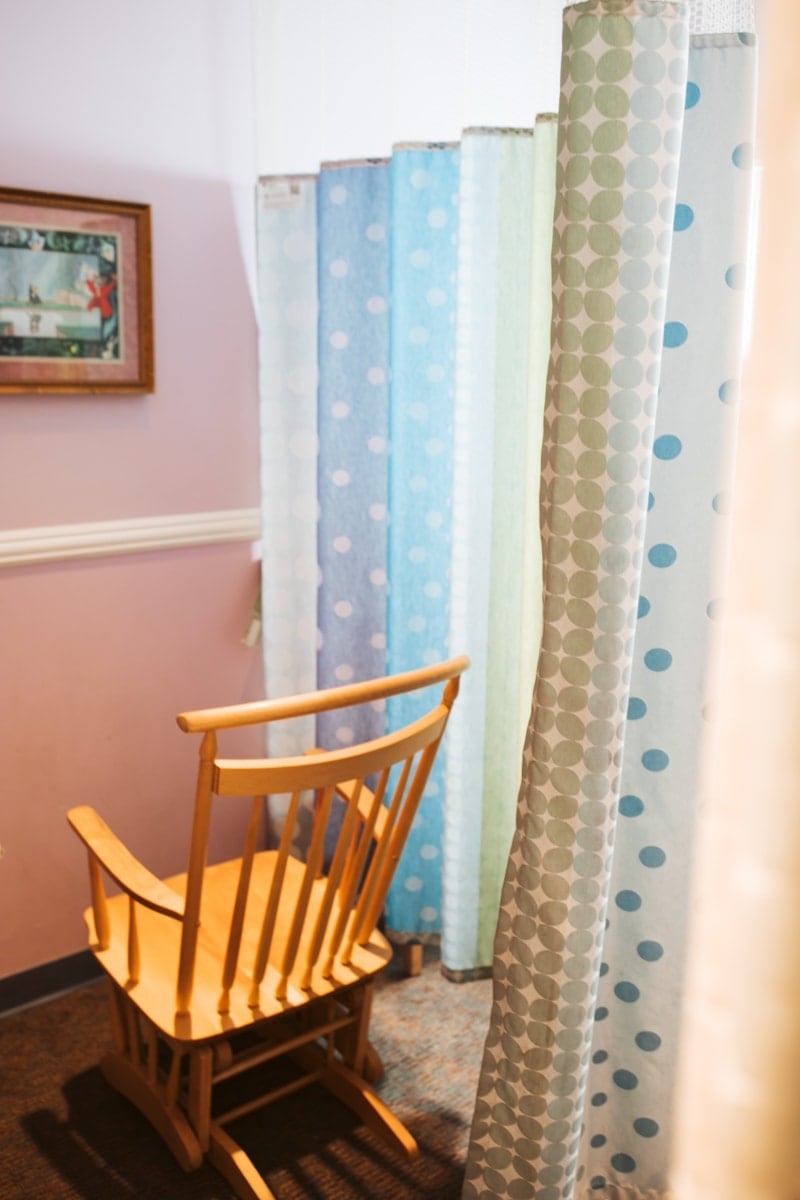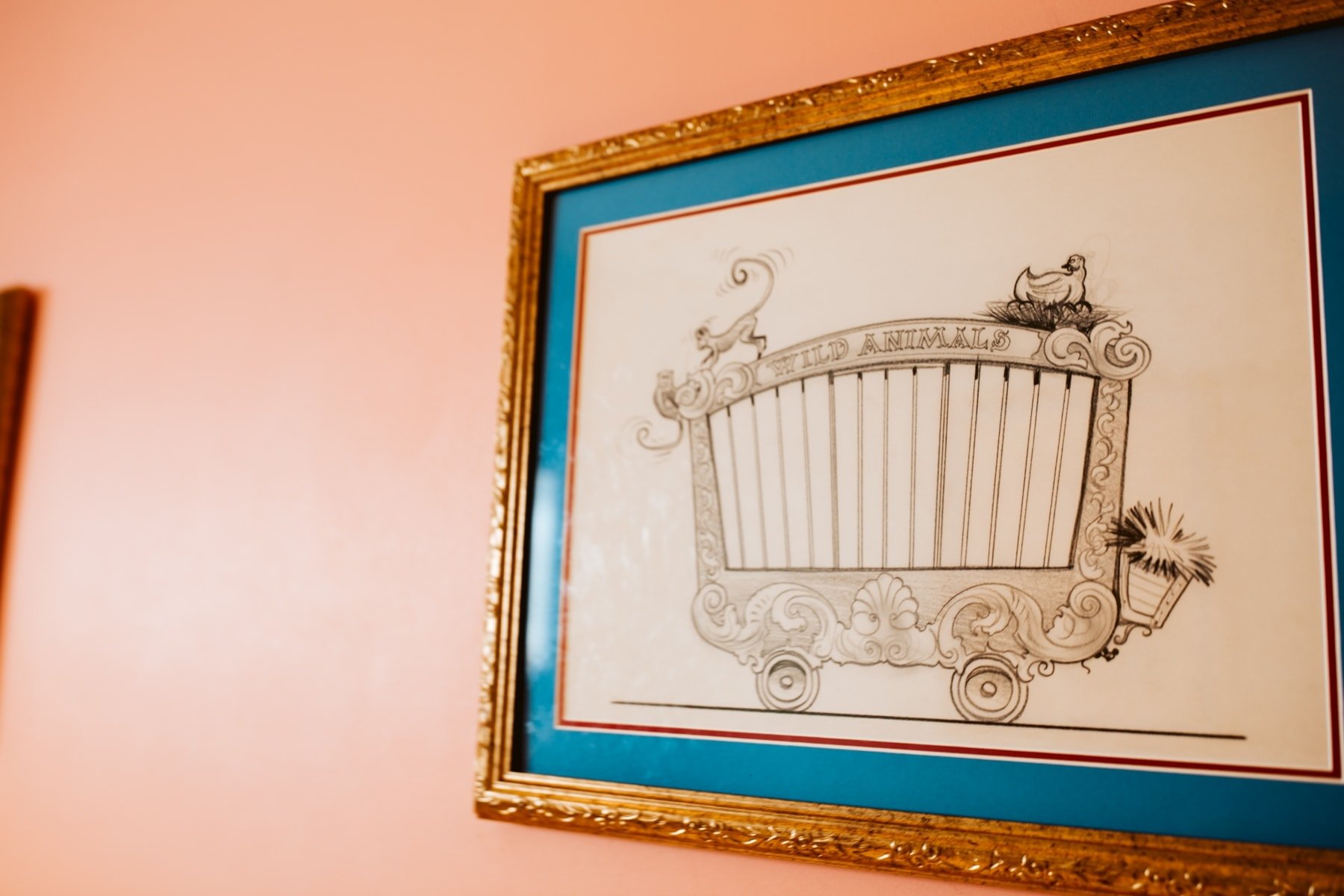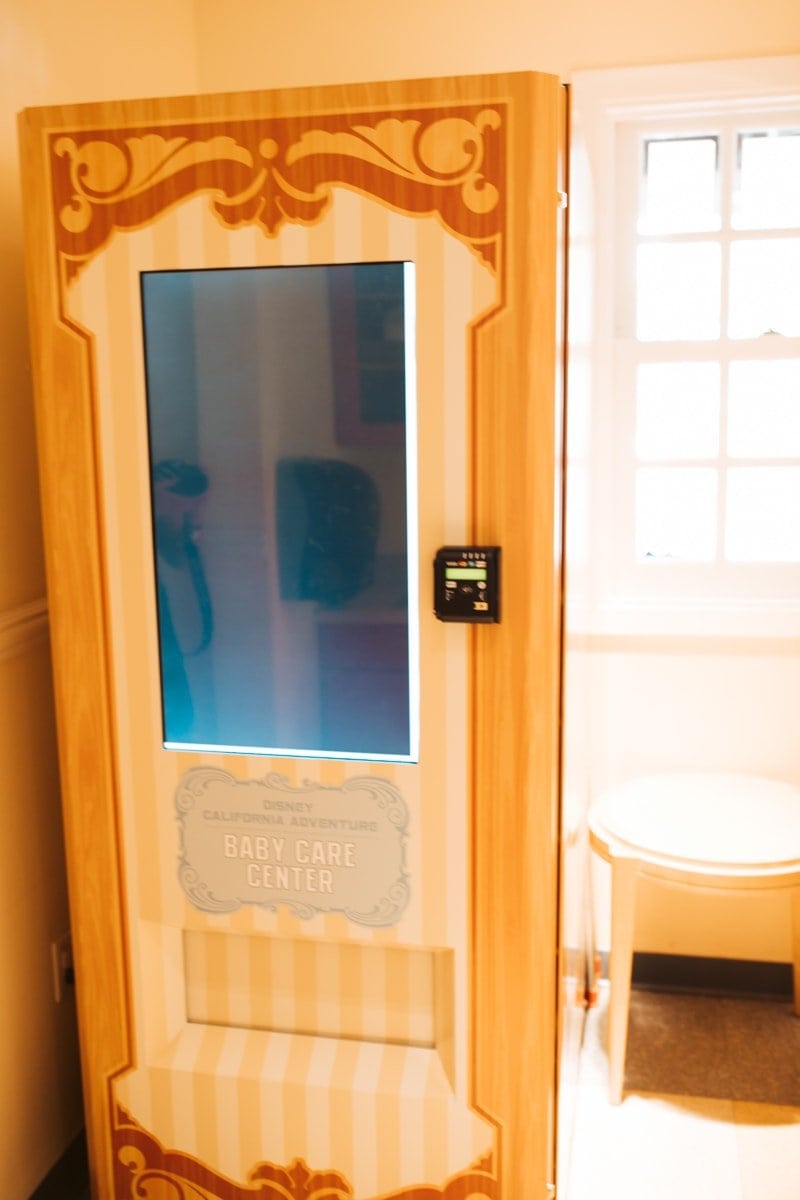 Make Sure The Park Doesn't Close Early
Due to the Oogie Boogie Bash, which runs on select nights from September through October, the park sometimes closes early for the event. Be sure to check the event calendar to avoid early park closures.
Make Fun Family Memories!
Disneyland is by far one of my favorite places to visit, so why not make lifelong memories for your family too. Overall, visiting Disneyland in October has many perks and benefits that will be sure to make your trip an unforgettable one! I always try to find ways to share special moments with my children and give them experiences that they will remember for a lifetime.
The magic at Disney can't be replicated anywhere else, and it's what keeps us coming back year after year. With so much magic in the air at Disneyland, it's no wonder that October is amongst the top occasions celebrated with Mickey and friends.
---
Don't miss Mater's Graveyard JamBOOree! This season the "haunted hootenanny" featuring high-spirited Haul-O-Ween songs like "Welcome to Radiator Screams" and "Monster Truck Smash."
---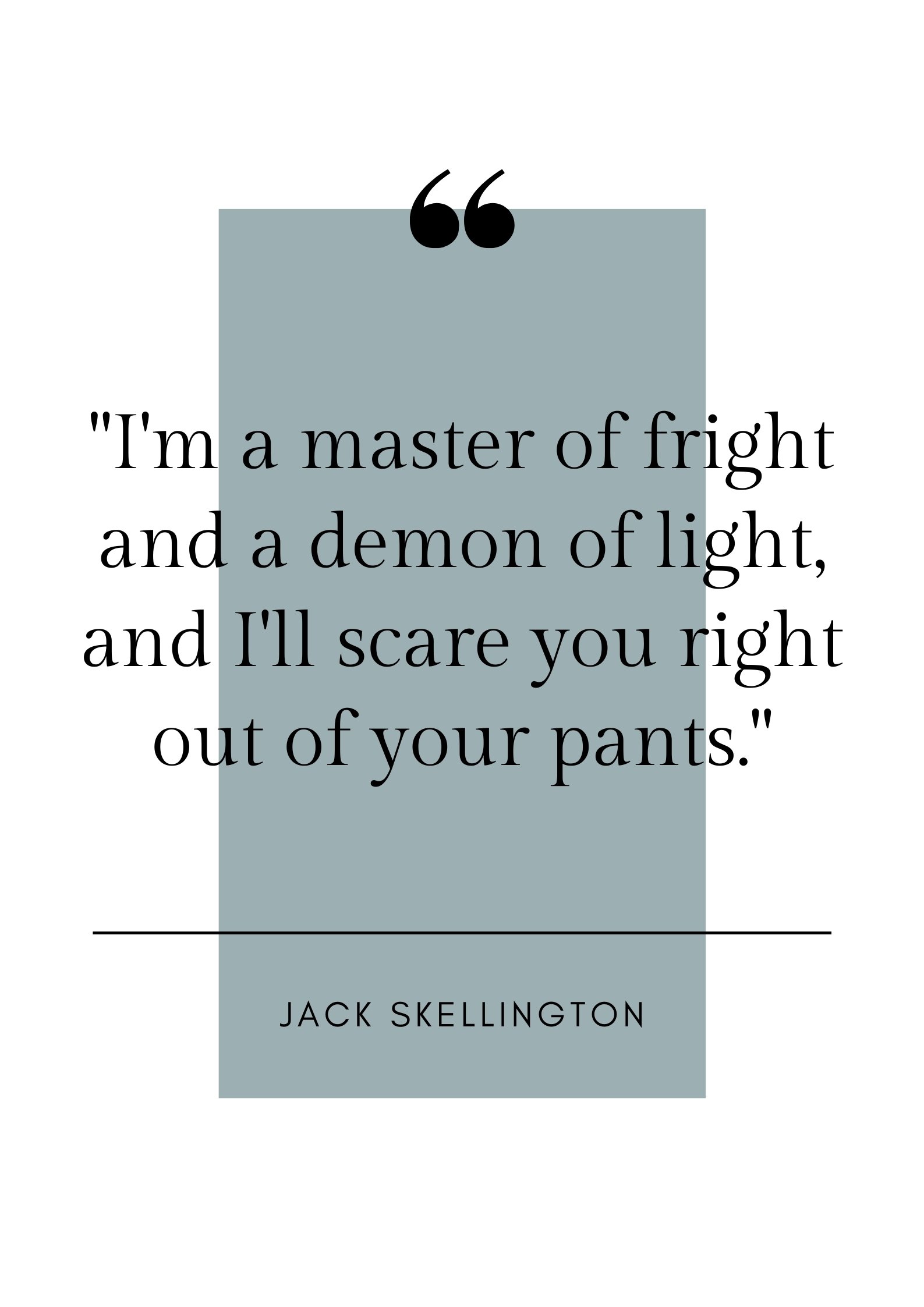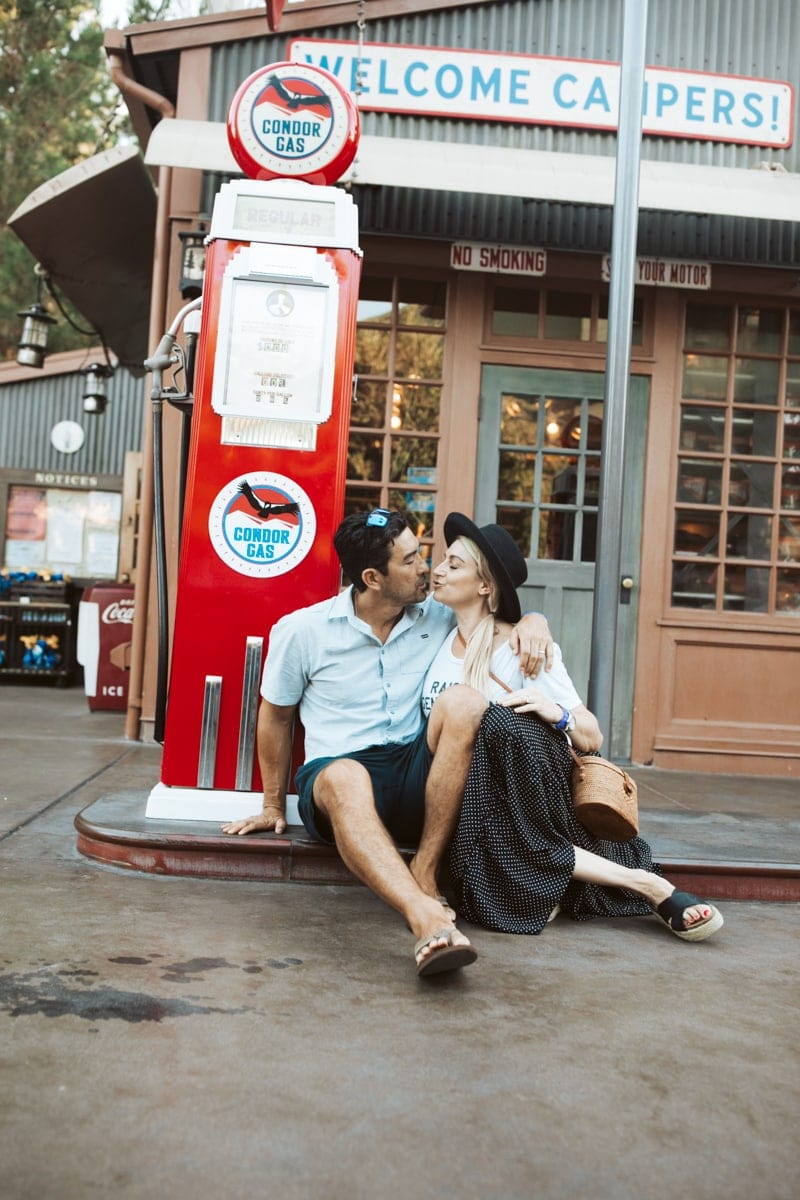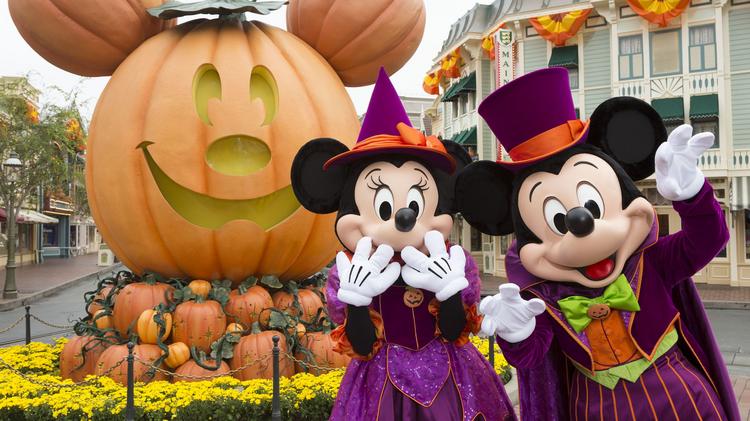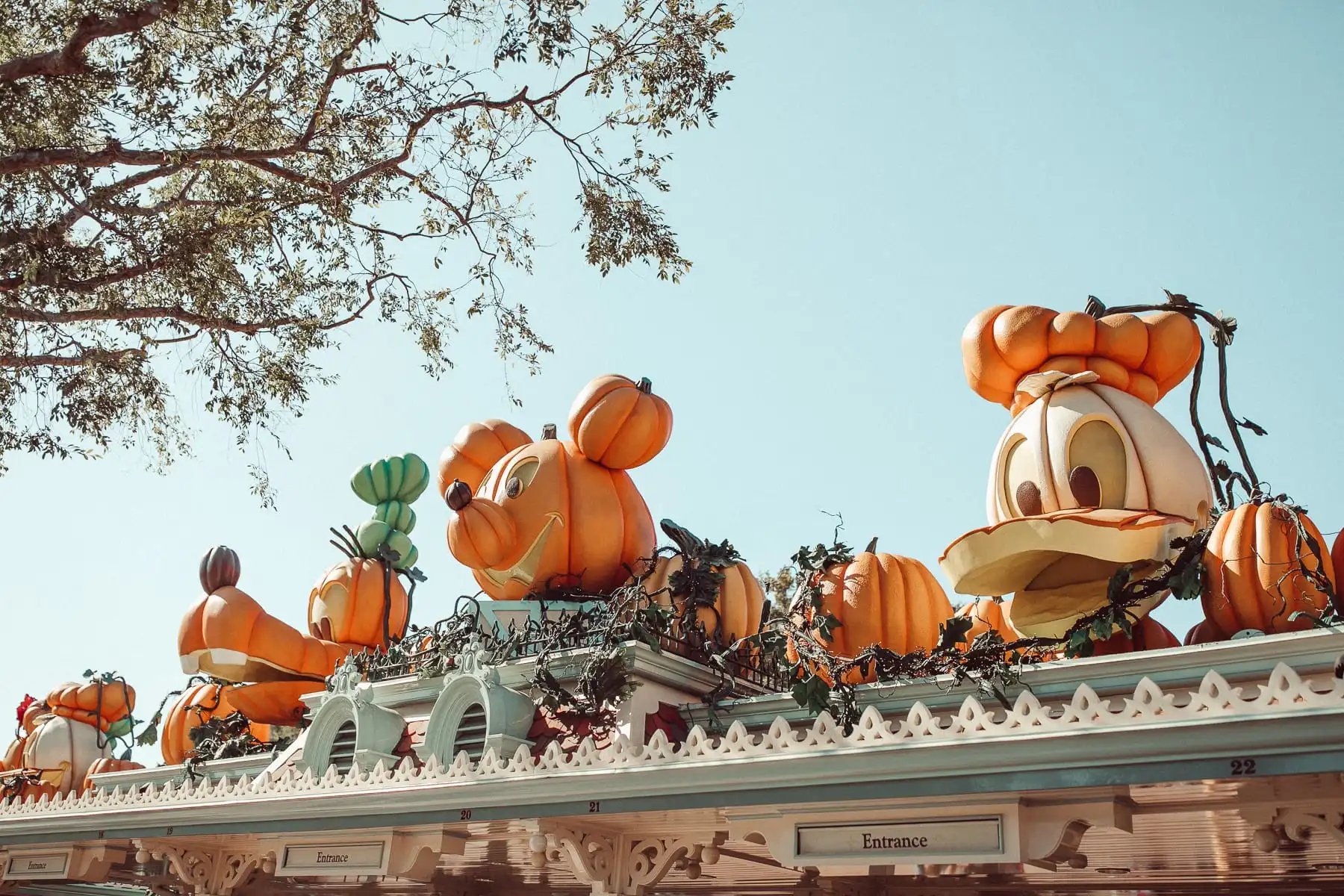 Tips for Parenting In Style...
Never boring, always awesome. Keep up to date with the latest from City Girl Gone Mom.