This Post Is Sponsored By My Brand Partner, Crest! As Always, All Opinions Are My Own! Thank you for Sponsoring CityGirlGoneMom!
Is it just me, or does it feel like we've entered 2018 with a running start? Between work, school, sick days, birthdays, fitness goals, sports and activities (the list goes on), the Schaffers are traveling at the speed of light. Six weeks into the new year, and I've decided to pump the brakes on this fly-by start to the year and check in.
It wasn't too long ago when I created that lofty list of self improvement/fulfillment goals. Wait, what are those things called? Ahh…. yes. Resolutions! Productivity, quality family time, health & fitness and quality 'me' time topped my list. But, without getting more granular, how does one measure progress on such a broad scope? Lucky for me, my life is chronicled on my blog. Looking back, I can actually give myself an A+ for productivity, but it doesn't come at the cost of the other three.
Knowing this, I really want to focus on that life/work balance, so I've come up with some simple swaps that can make a difference in achieving my overarching goals of wellness and time well spent.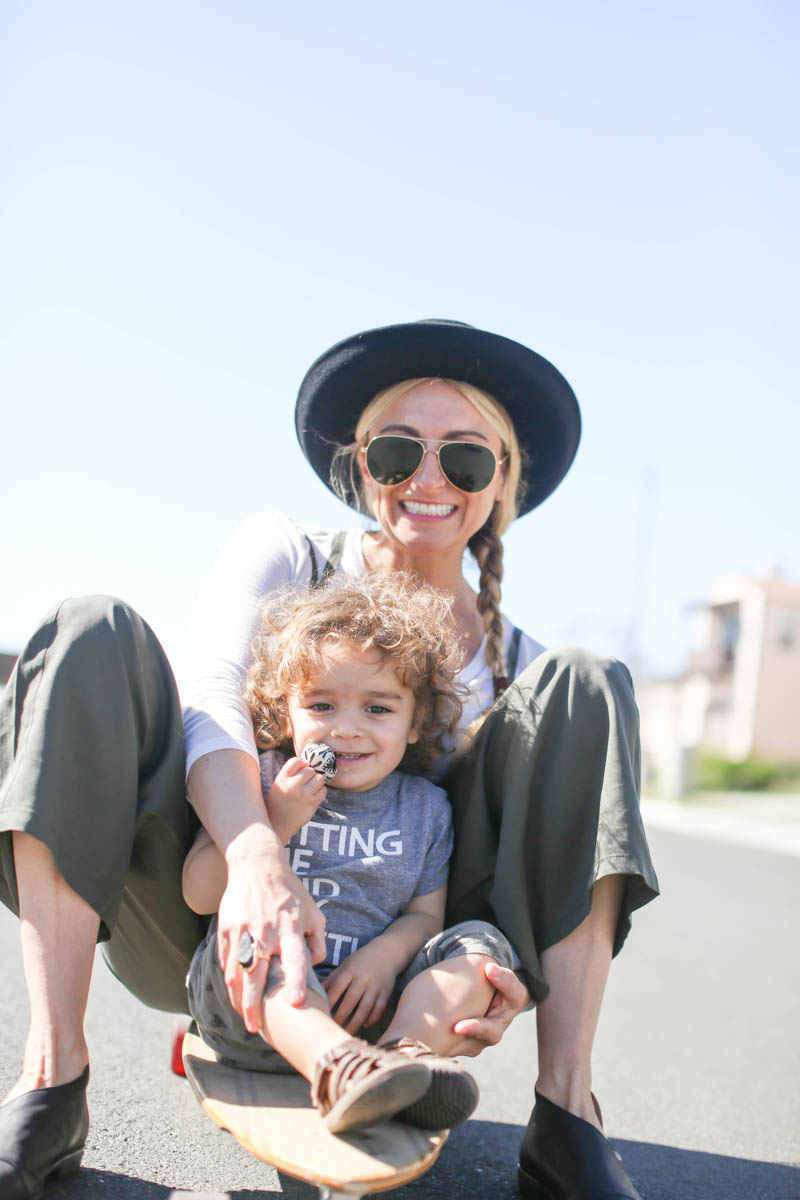 Time Well Spent
Swap: Screen time for face time
Between 5-8pm, the Schaffer household is a screen free zone. No TVs, ipads, iphones, ianythings. It's good ol fashioned face time as we play together outside, go on walks, do homework and read books until our bedtime rituals begin. And if we're in the car going from here to there, we always make time to talk about our day as a family. We take turns answering the following two questions:
• What was the best part of your day today?
• What are you going to do tomorrow to make someone else's day bright?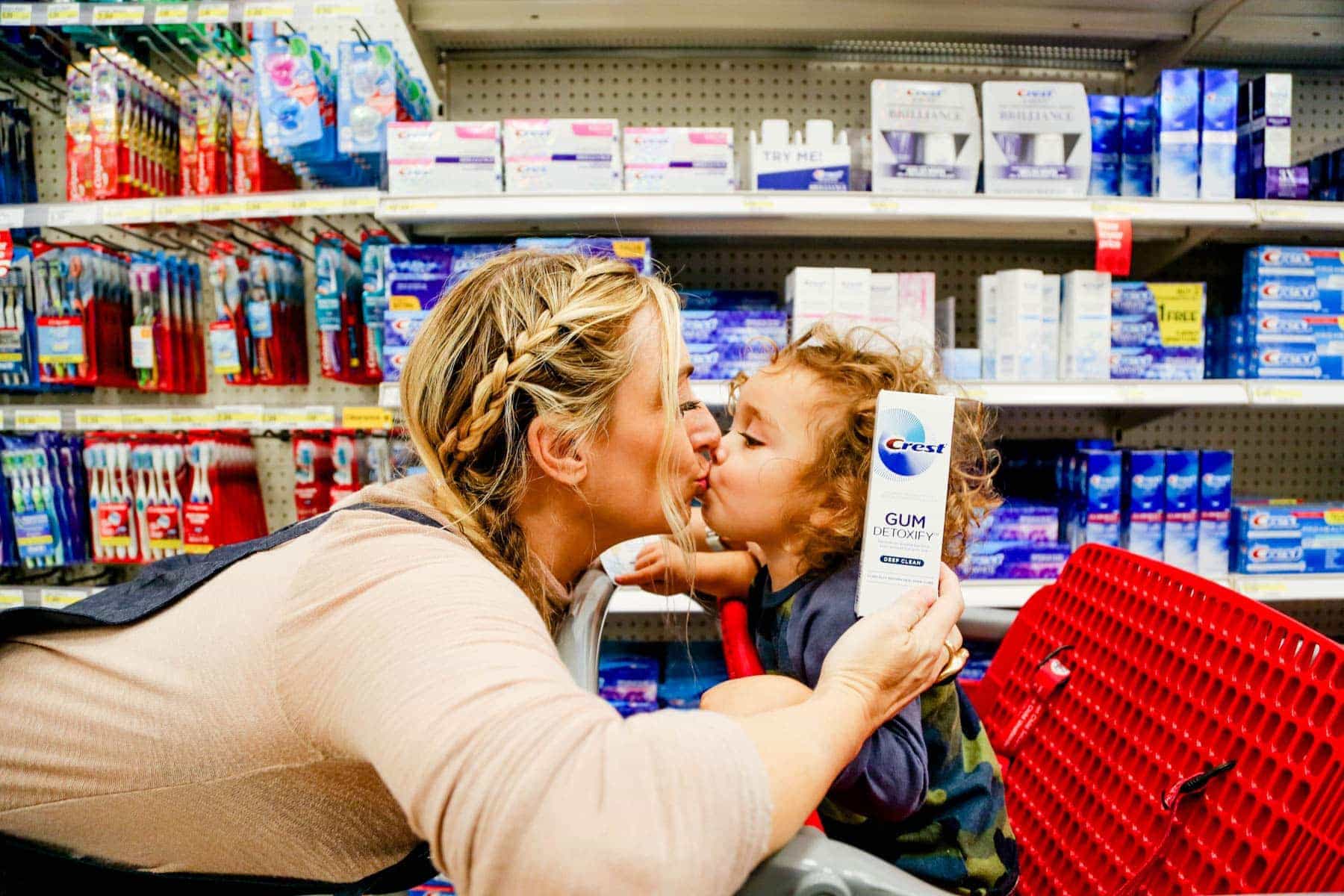 Wellness
Swap: Crest® Gum DetoxifyTM toothpaste for free samples
This year, with the discovery of Crest Gum Detoxify, #forgumssake, I'm throwing out all those travel sized samples my husband brings home from work (he's a dentist), and making an easy switch that will directly address a problem I've dealt with for years – gingivitis. By integrating a new product into an everyday routine, like brushing my teeth, this swap is a no brainer for achieving one of my top wellness goals. Here's why I'm already an advocate of this brand new toothpaste:
It's specially formulated with Activated Foam technology that reaches below the gum line to significantly improve gum health leading to proven healthier gums. The new paste has superior technology to neutralize harmful bacteria, even below the gum line. This complete coverage of teeth and gums ensures an even, all over clean. In fact, ninety-nine percent of gingivitis patients showed reduced gum bleeding and inflammation in eight weeks after using Crest Gum Detoxify. The Activated Foam in Crest Gum Detoxify:
• Goes around, and even below the gum line for lasting gum protection
• Seeks out bacteria by penetrating hard to reach places
• Gently cools gums during and after brushing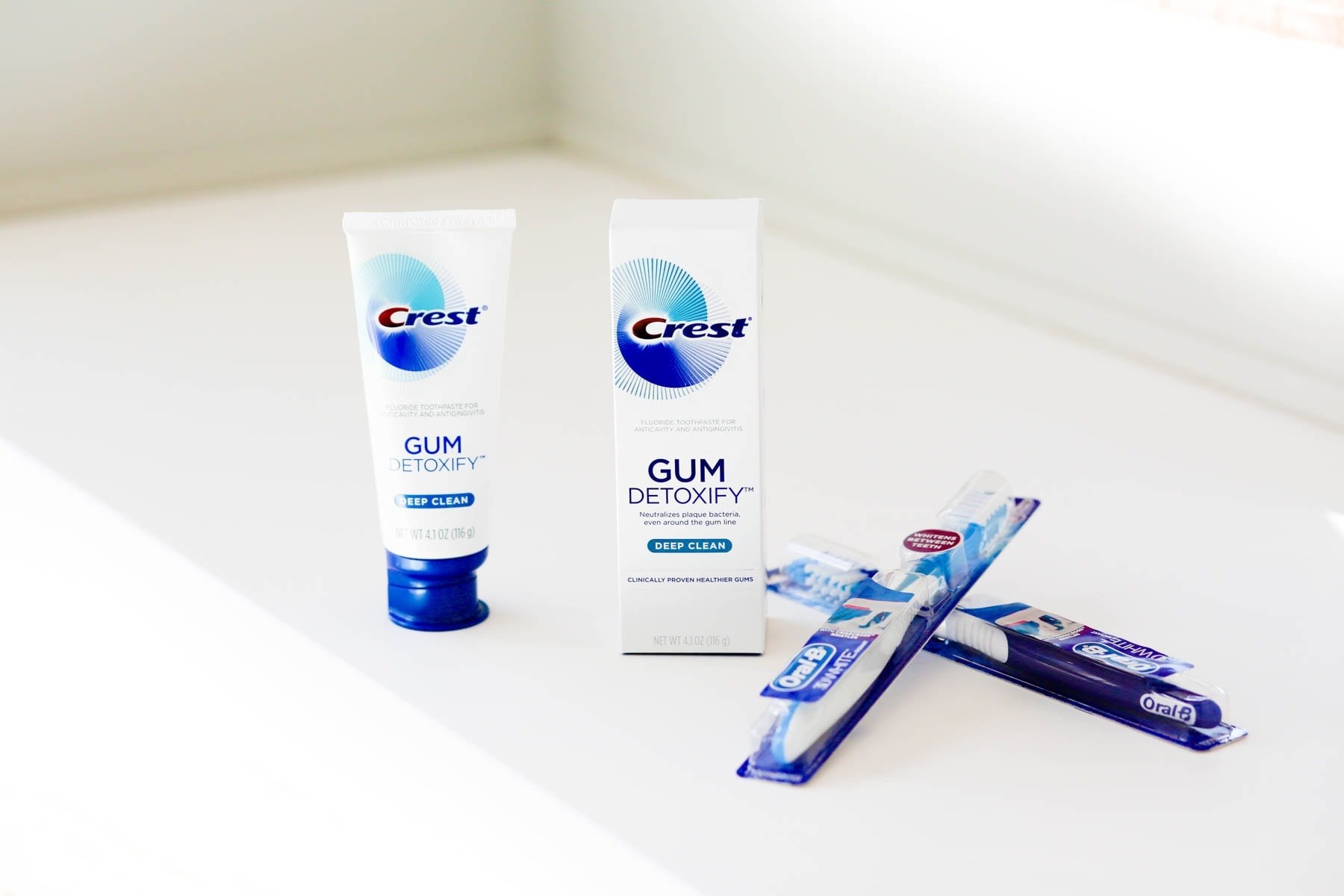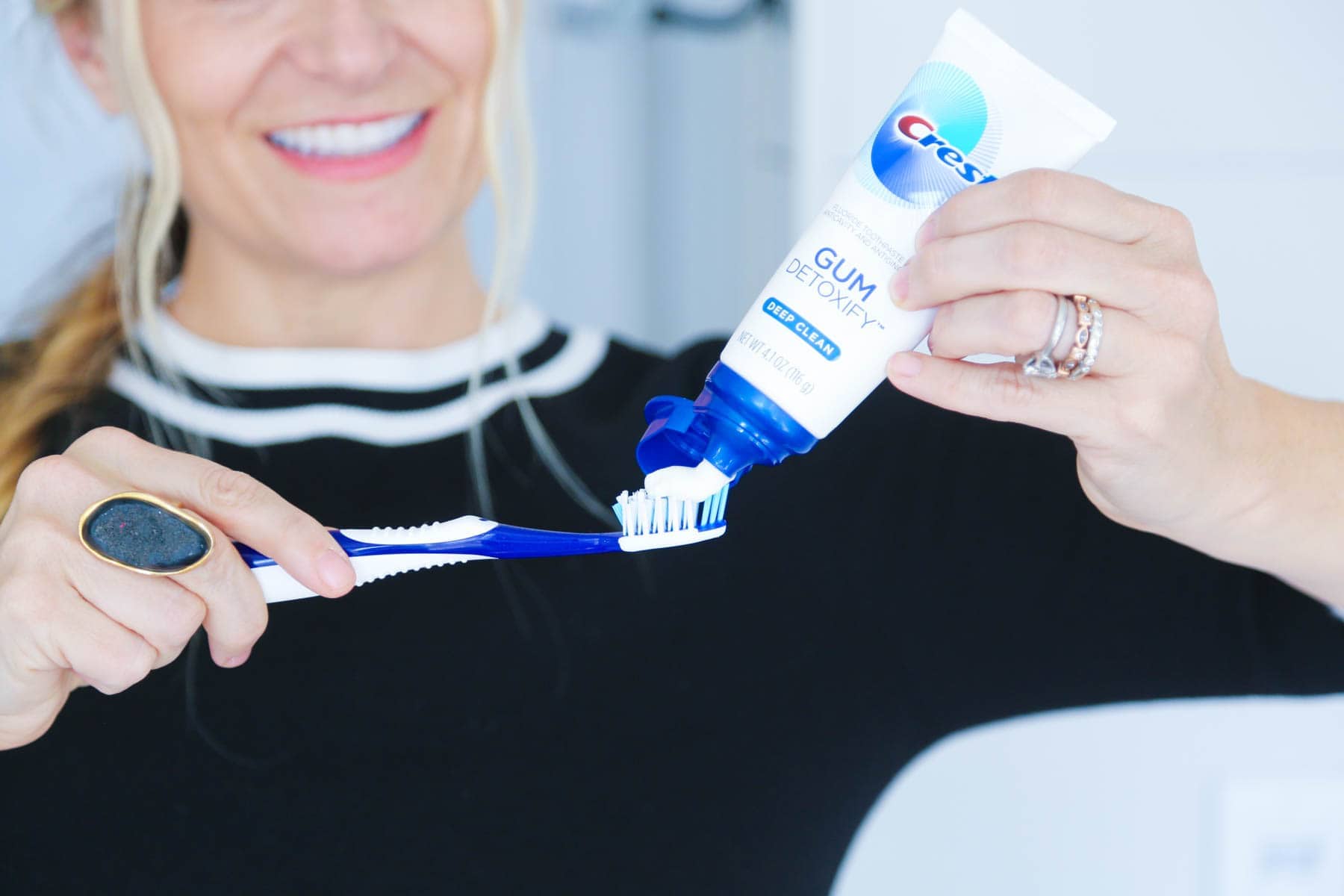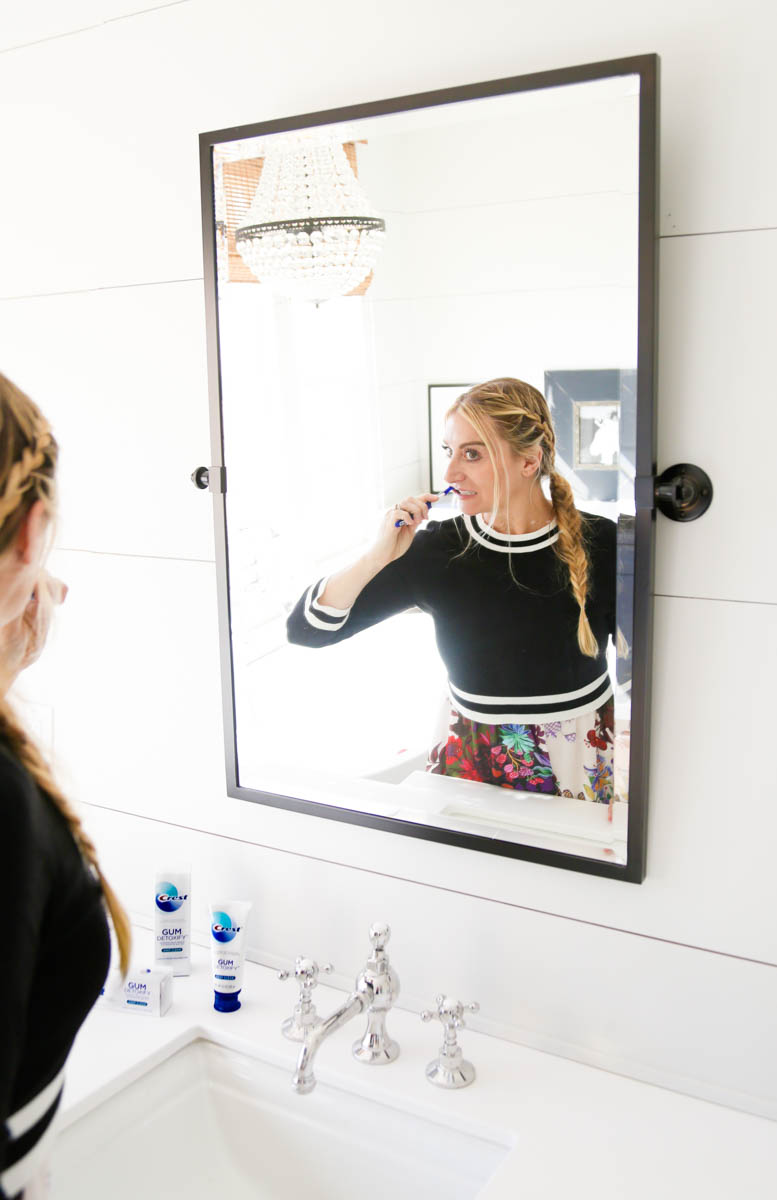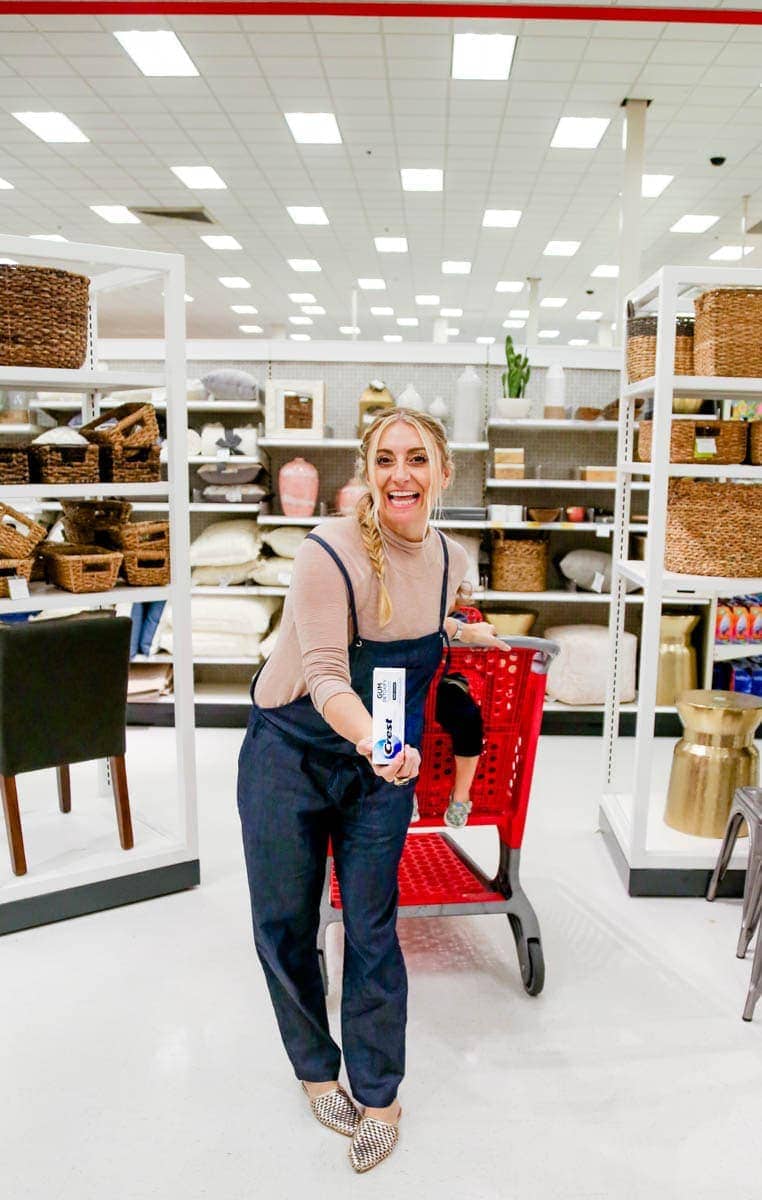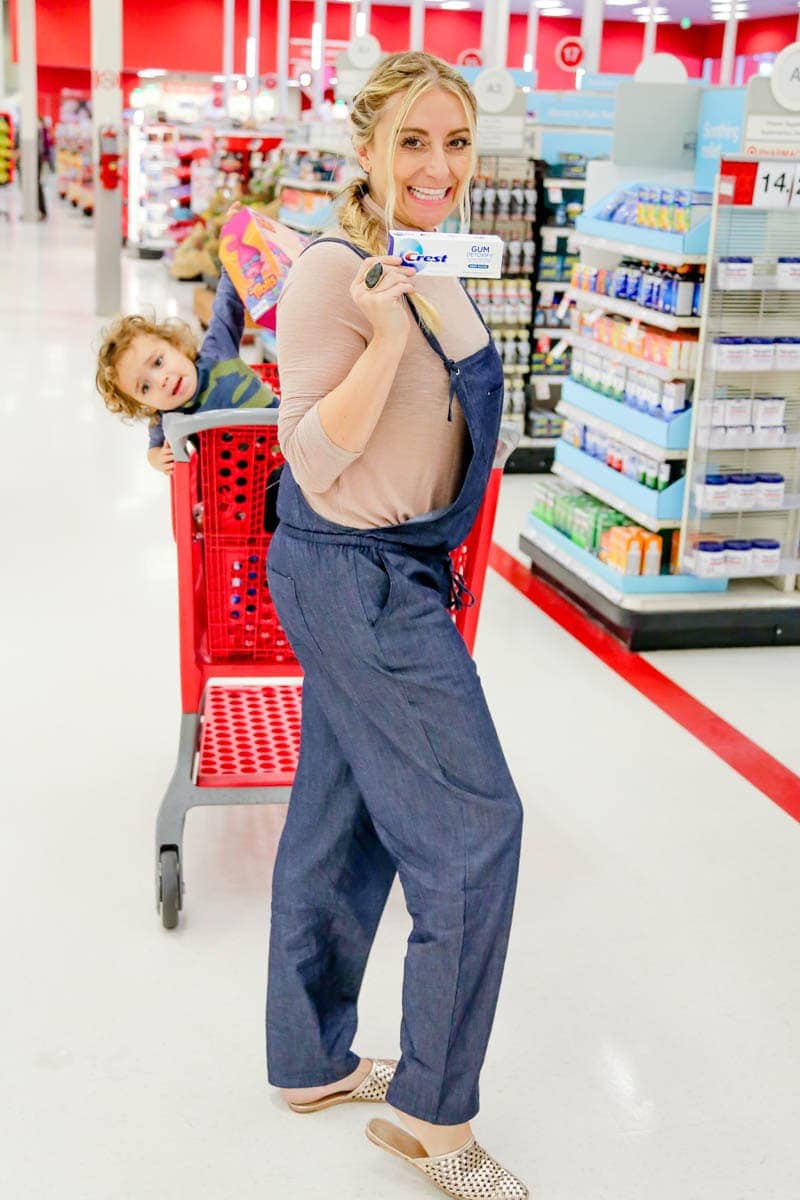 Crest® Gum DetoxifyTM toothpaste is available in drugstores, and eCommerce sites nationwide in Deep Clean, Extra Fresh, Gentle Whitening and Two-Step varieties. Check out the coupons from this past Sunday's newspapers for a $2 off coupon.  For more information about Crest Gum Detoxify, visit www.crest.com, Like Crest on Facebook and Instagram or follow @Crest on Twitter to receive updates and learn more about oral health
After my six-week check-in, I've recognized that for me to achieve success in my goals for 2018, I've got to get granular. Taking bite sized, actionable steps to wellness and time well spent is my recipe moving forward. How are you working toward your 2018 goals and aspirations? I'd love to hear from you… comment below!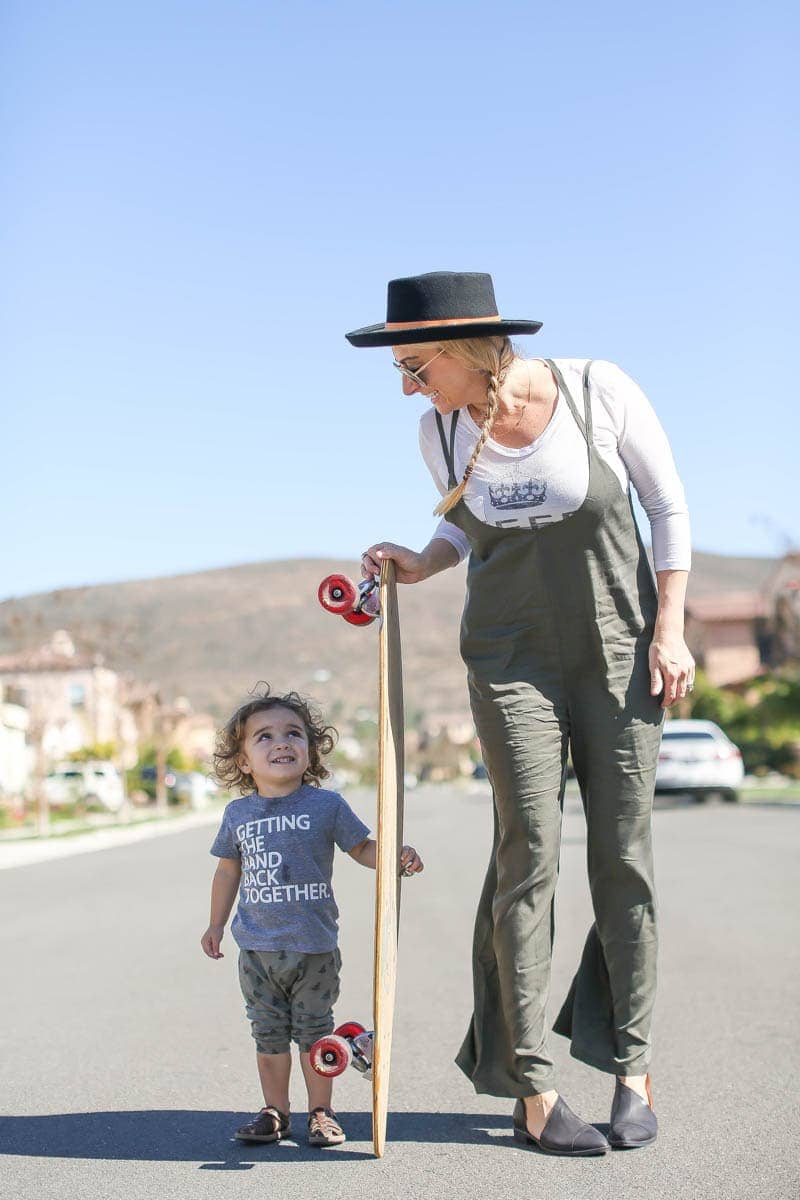 Tips for Parenting In Style...
Never boring, always awesome. Keep up to date with the latest from City Girl Gone Mom.