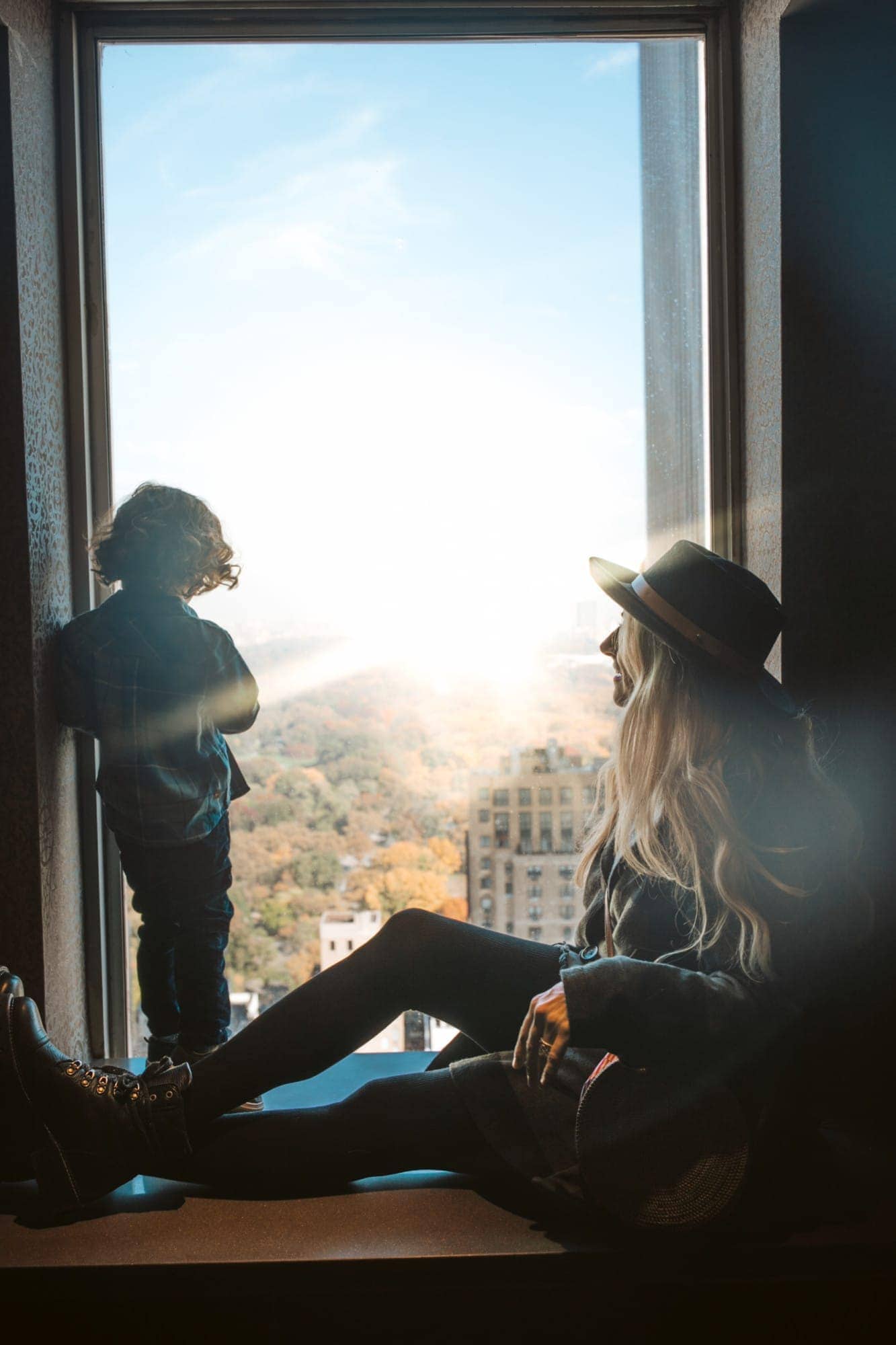 Call me biased, but there's a reason NYC graces every list known to man for the "world's top cities to visit". Some say it's Broadway. Others come for the world-class shopping. As a diehard Pretty Woman fan and former associate in the Versace showroom on 5th Avenue, I don't disagree. That said, an all-expense paid shopping spree is not exactly in the cards for this family of six. My husband and I have long treasured the design and architecture of New York, but what sets this city apart is its world-class hospitality.
From historical opulence to visual splendor, the Parker New York has it all and then some, especially for a mom whose hotel check list rivals that of her to do list. Perched in the middle of 56th street between 6th and 7th Avenue, this prized hotel helped set the scene for an incredible trip back home with my family. If you've ever visited New York City, you know exactly how hectic it can be. Picture that with a family of six. Although my husband and I have both lived here, it's a whole new ballgame when you're big family traveling. The Parker New York made us feel comfortable and at ease, right in the heart of the Big Apple.
Within walking distance to Central Park, it's the perfect hotel choice for traveling with kids – or if you're lucky enough to get a hall pass – with friends or even solo. All rooms are over 300 sq. ft., providing plenty of space to spread out and relax at the end of a long day. Several restaurants, a gym, spa, picturesque rooftop swimming pool, burger joint, barber shop and even a Drybar salon make it the ultimate retreat in the heart of the city.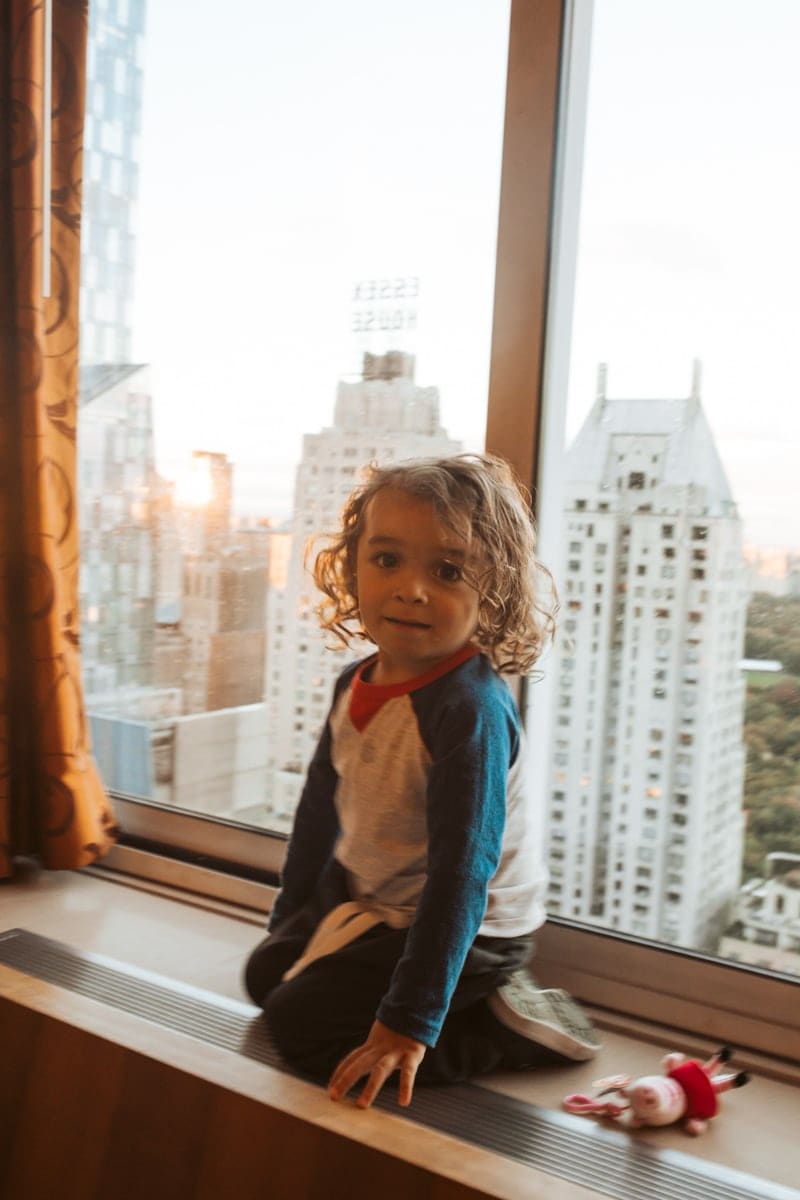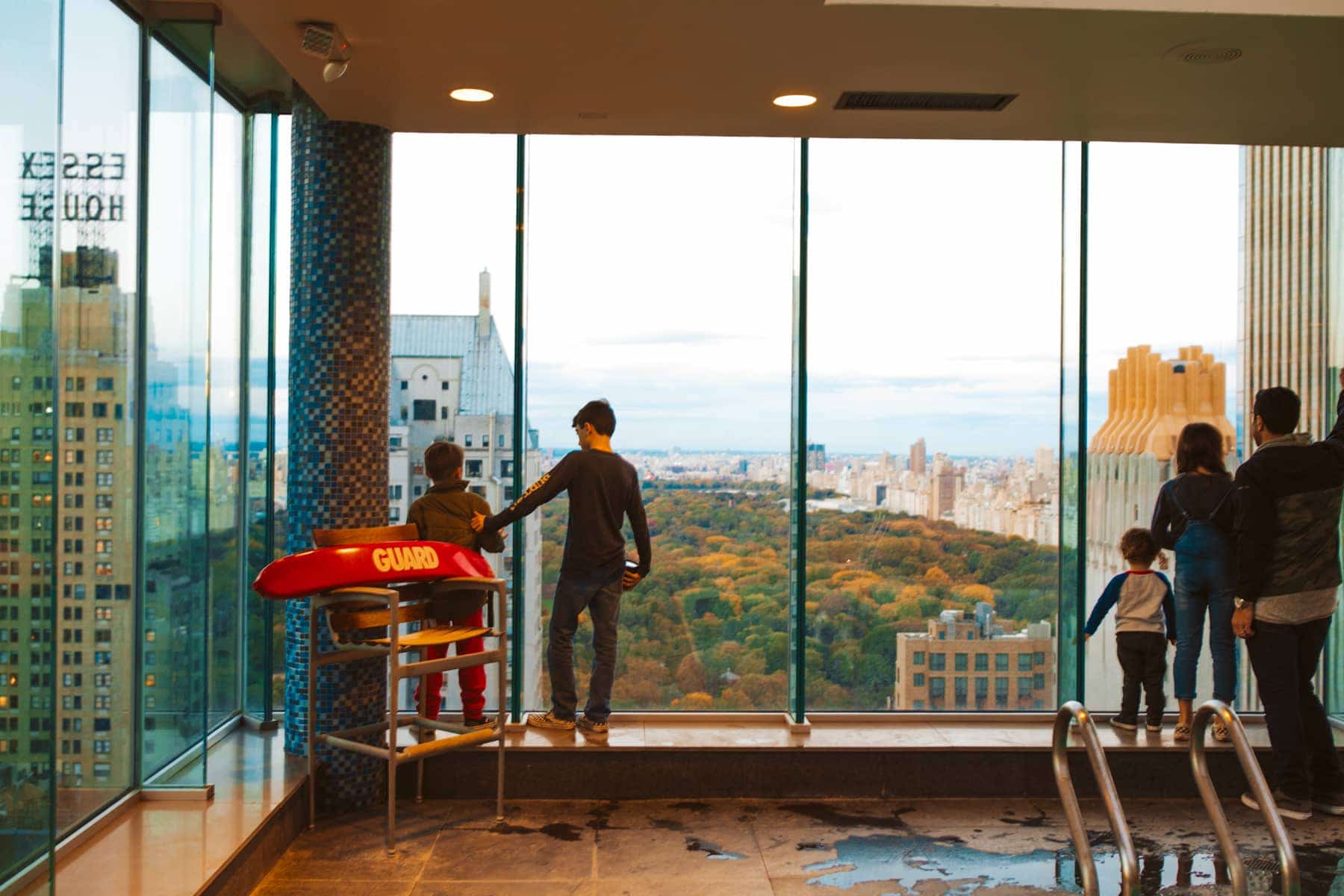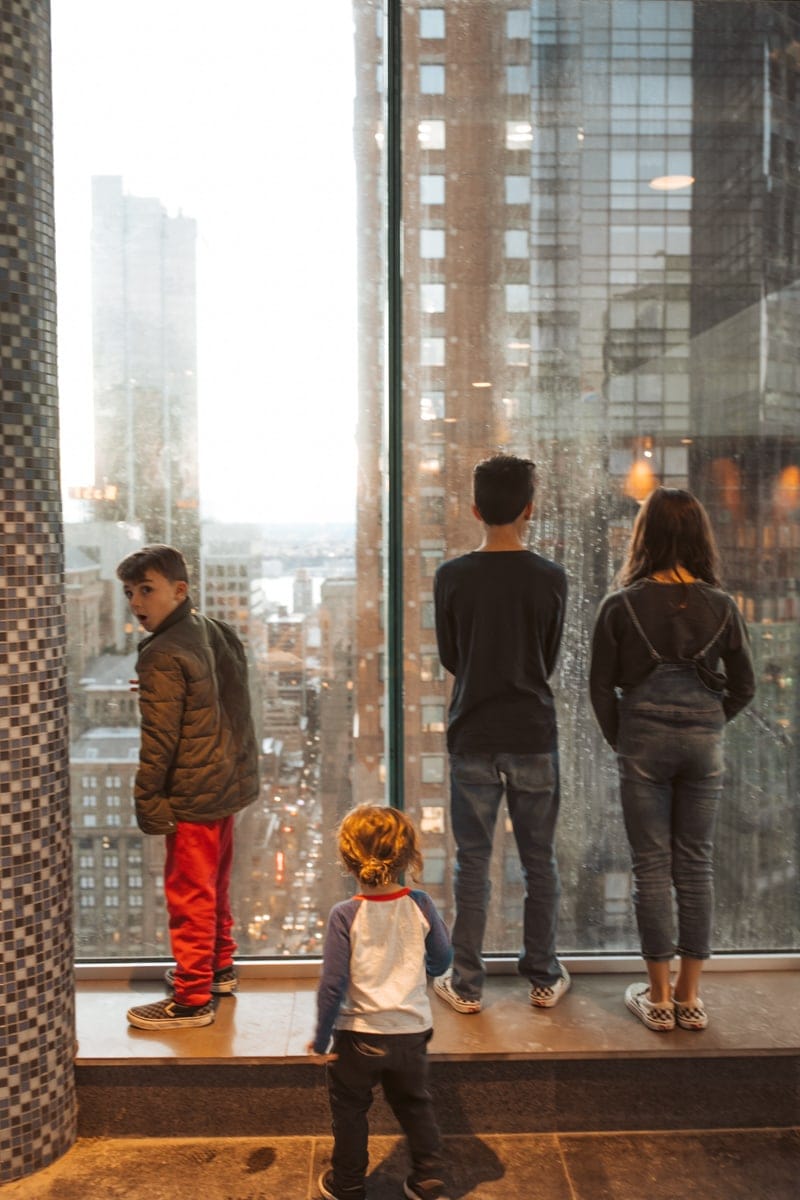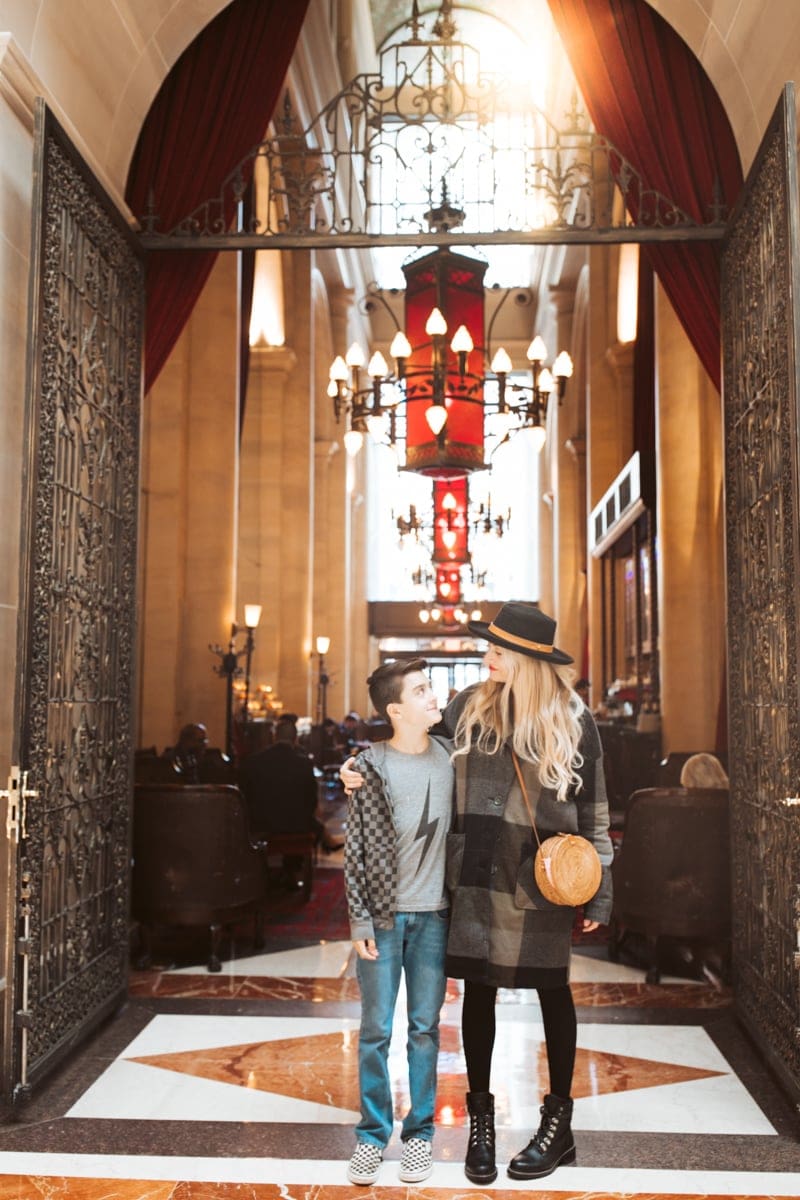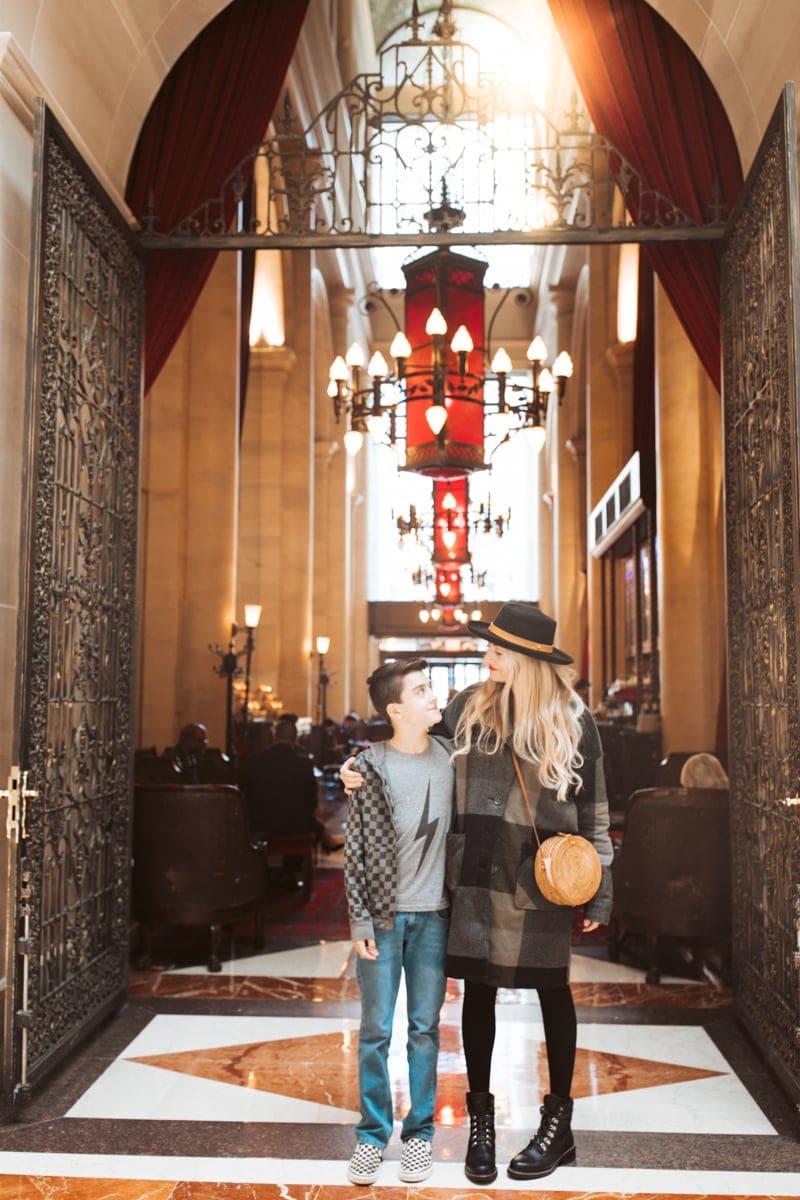 Getting the chance to show my children where I grew up was a dream come true. It's a much different pace from where we live now in Southern California. All four of my little ones were enamored by the bright lights and bustle of Manhattan. I also think they understand their 'City Girl' Mom a little bit more after spending a few weeks here. 
Kid Friendly, Parent Approved!
The Rooftop pool at the Parker New York is superb with breathtaking views of the city and Central Park, easily making it the hotel's best feature for family travel. It's enclosed, so the temperature is a perfect 75 degrees year round, with an outdoor sundeck for fresh air or sunbathing. With the comfiest chairs for poolside lounging, be warned- you may never want to leave! The stunning on-property pool may suck you in, but who doesn't appreciate a break from the go-go-go streets of the Big Apple? Plus, it was built-in (and free) entertainment for the kiddos. Yes, please!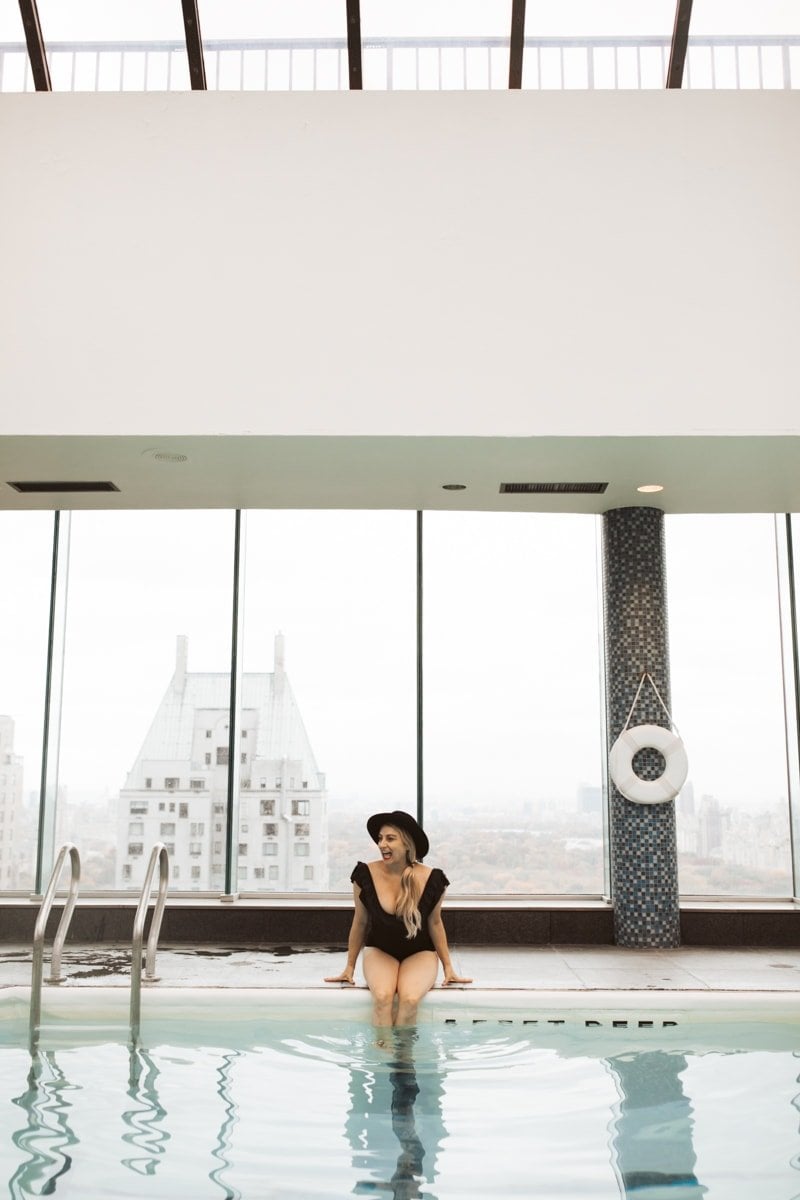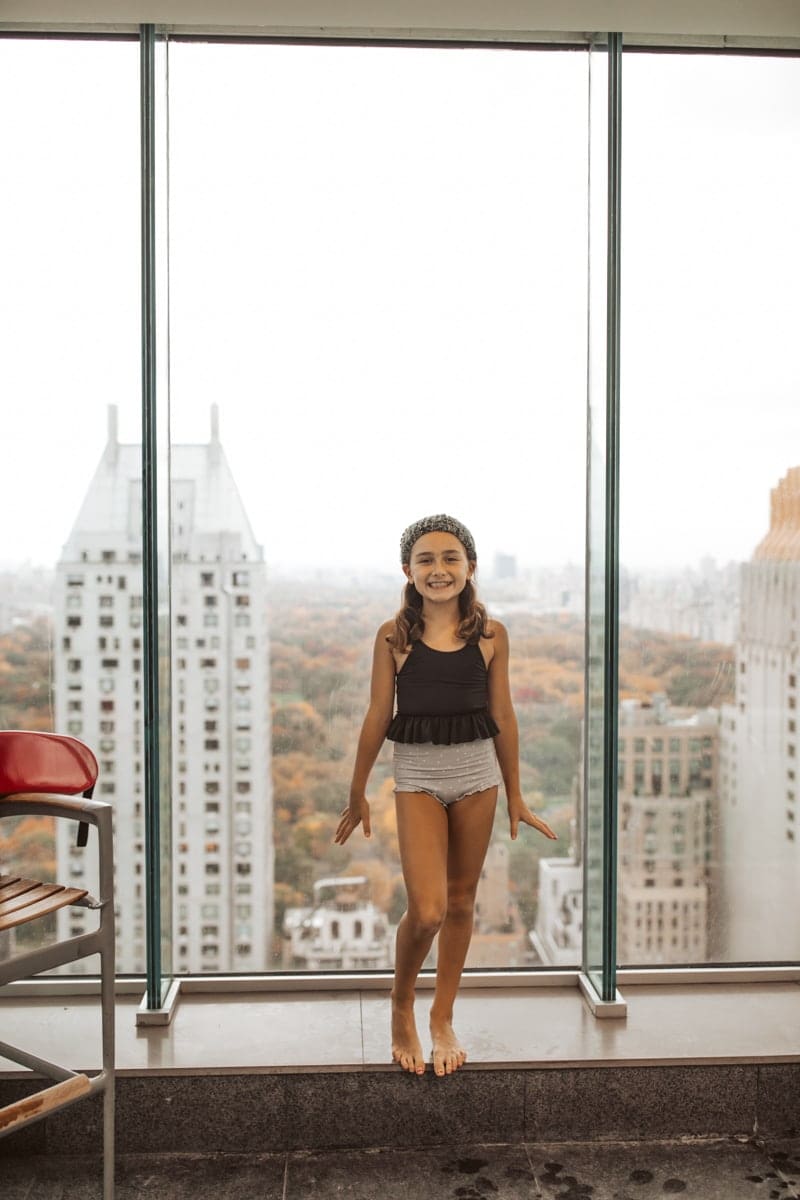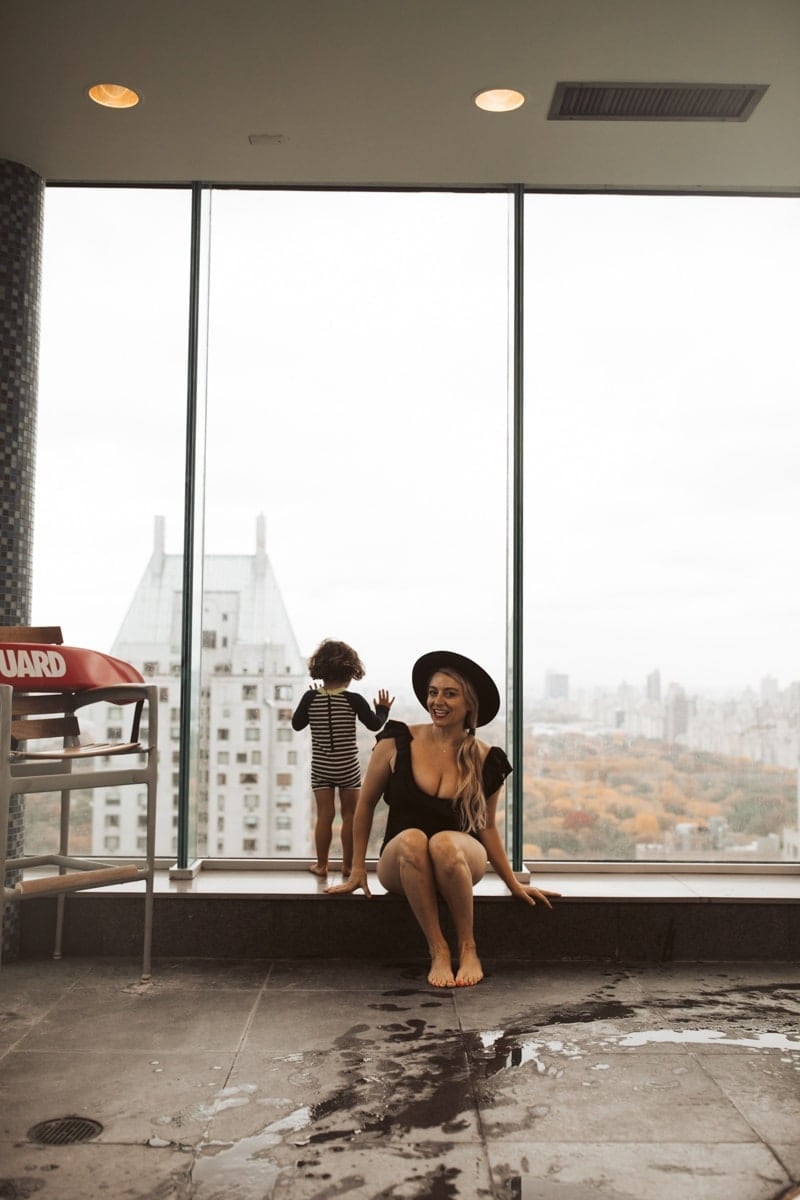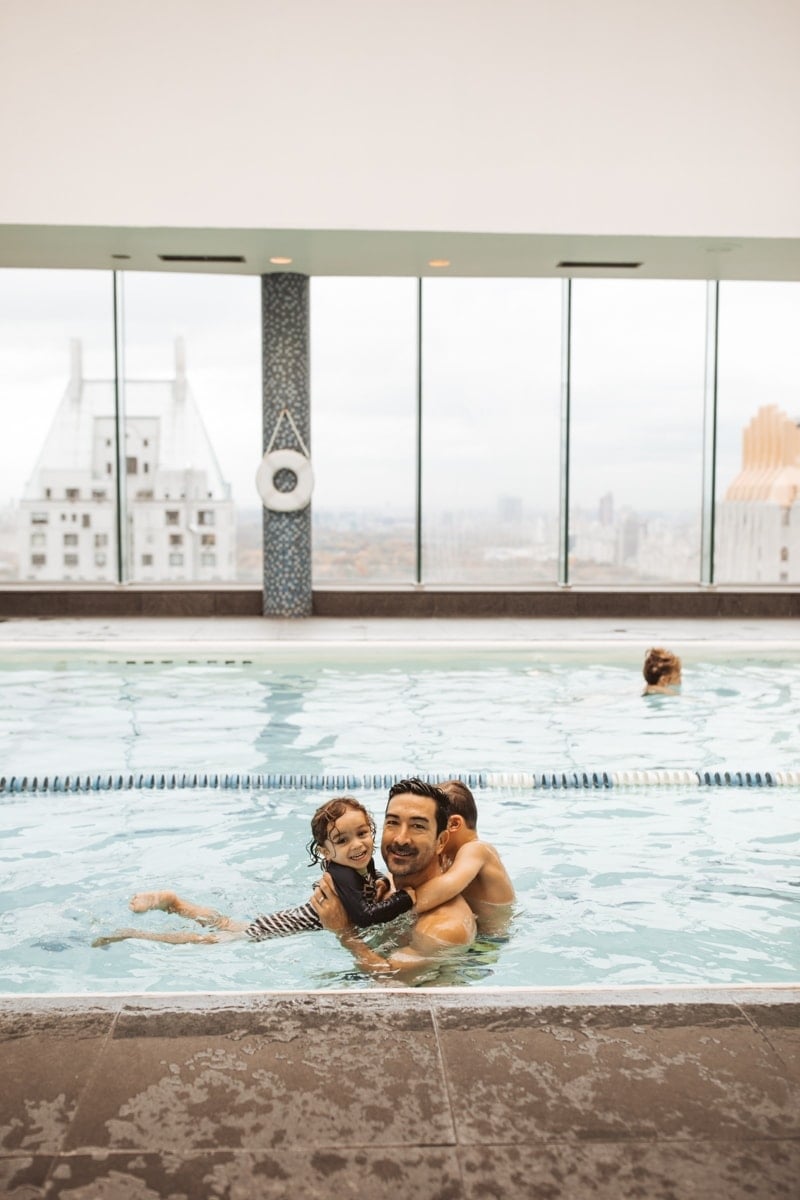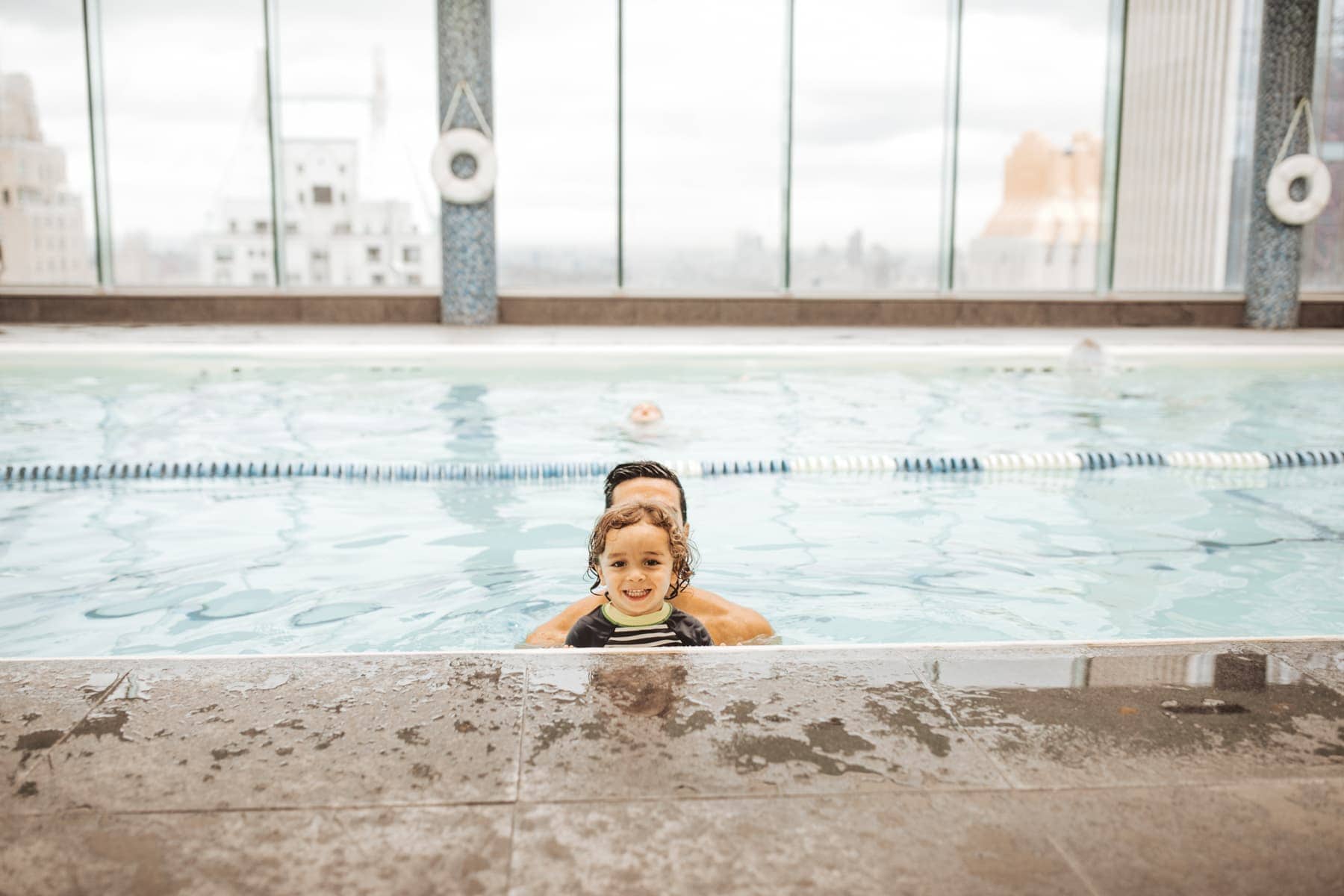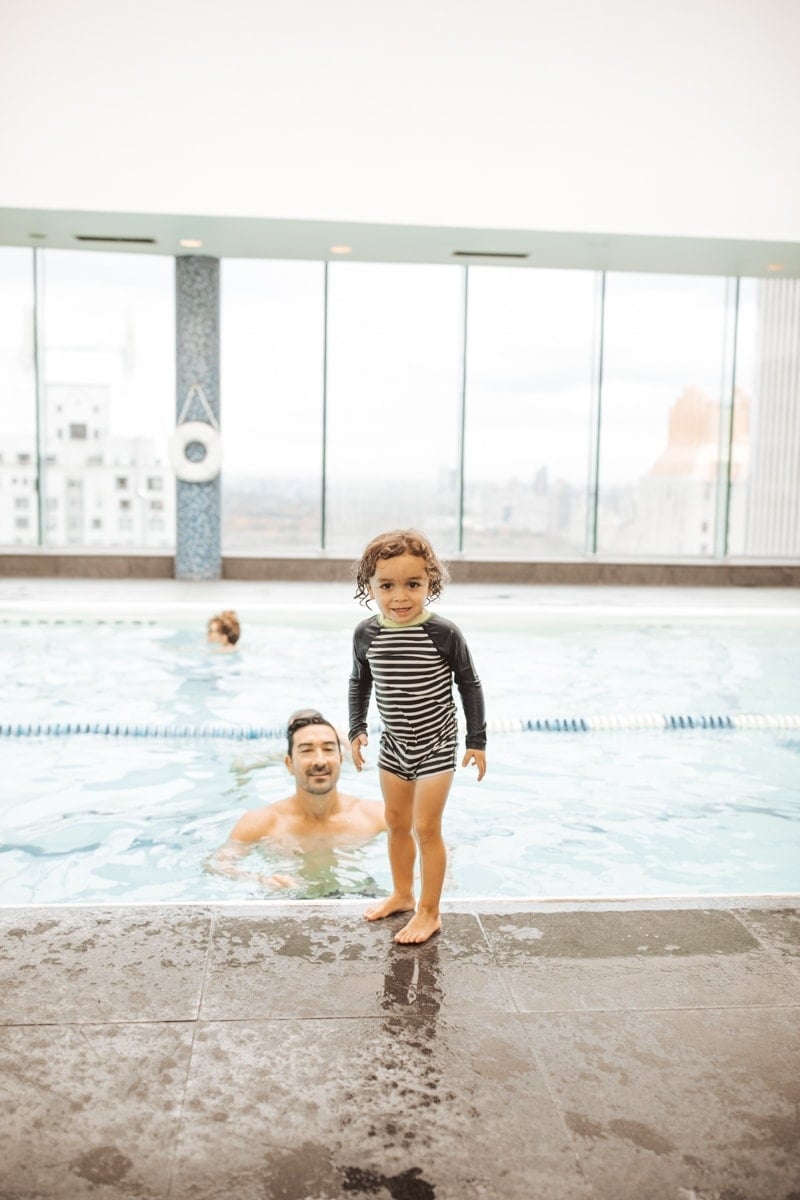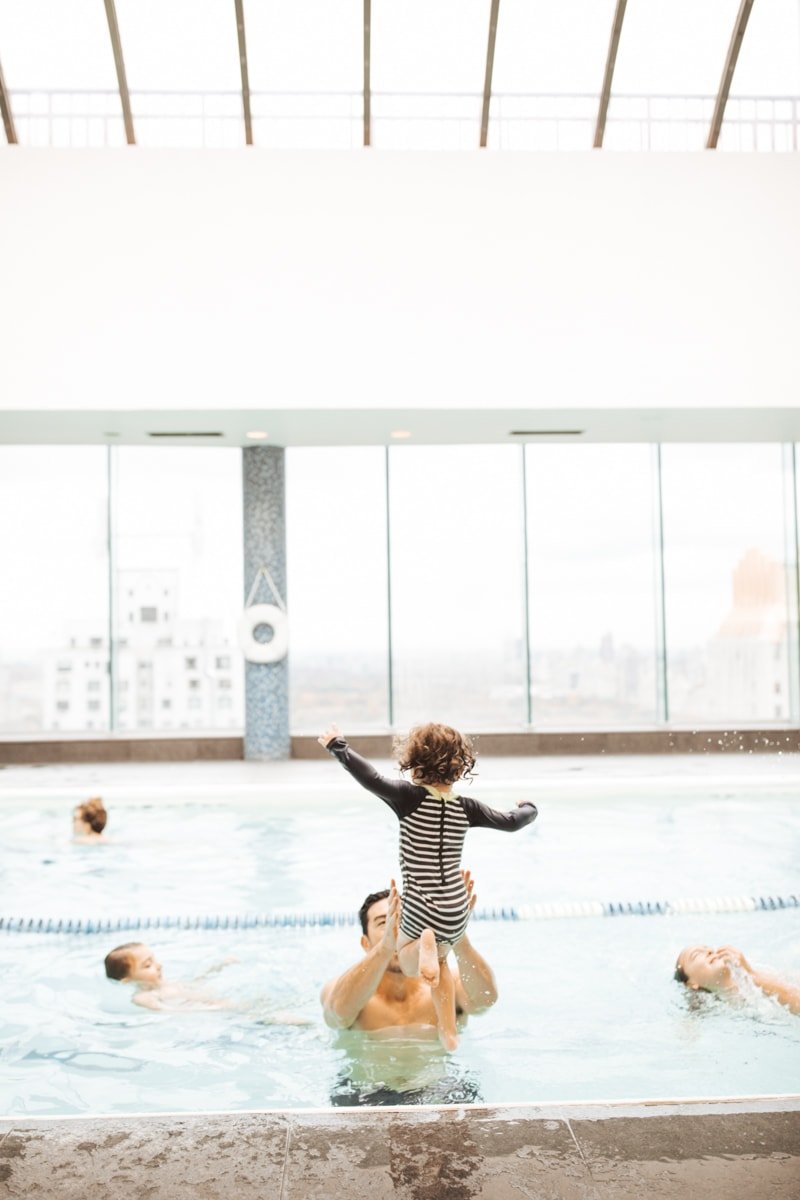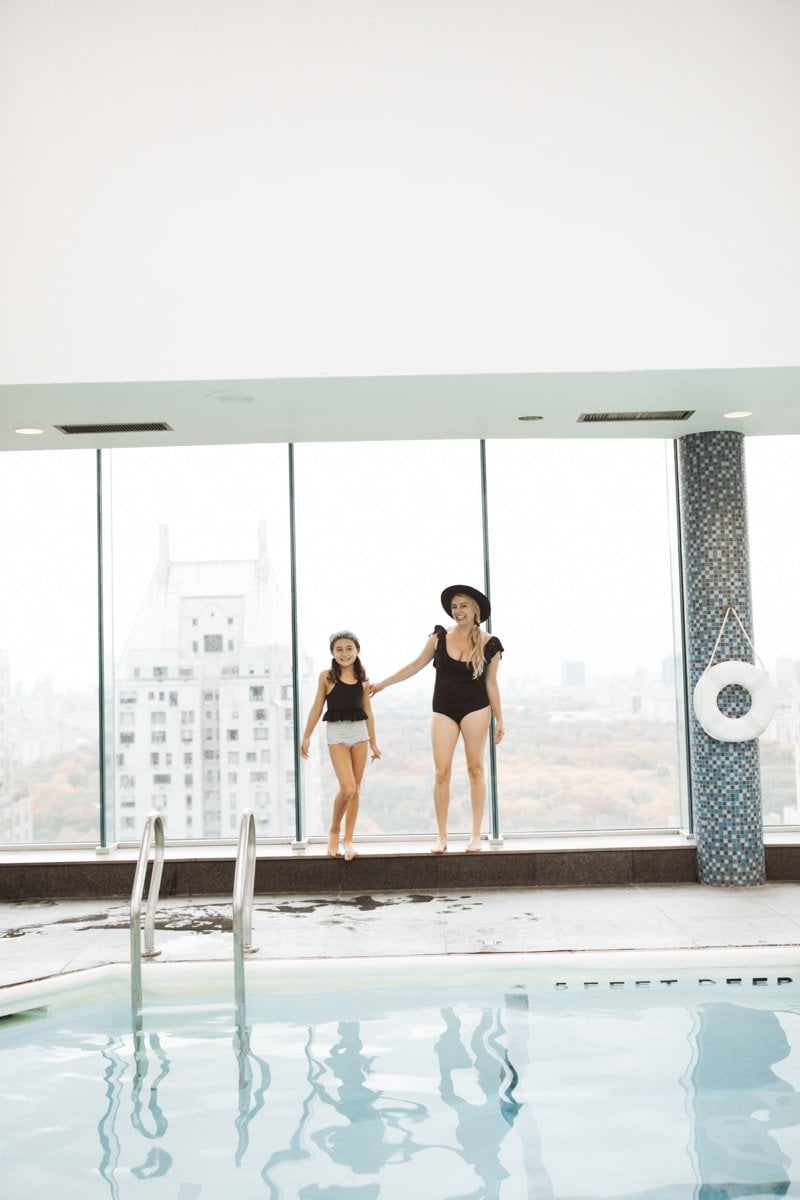 I initially thought that only Bobby and I would appreciate the hotel's expansive views, but we were surprised by our kids' response. They thoroughly enjoyed seeing Central Park from above and the surrounding cityscape. We played fun "I Spy" games in our downtime, and had a lot of fun finding pointing out cool things we spotted from the window. We also had a bird's eye view of the world's largest, skinniest residential building under construction. Pretty cool!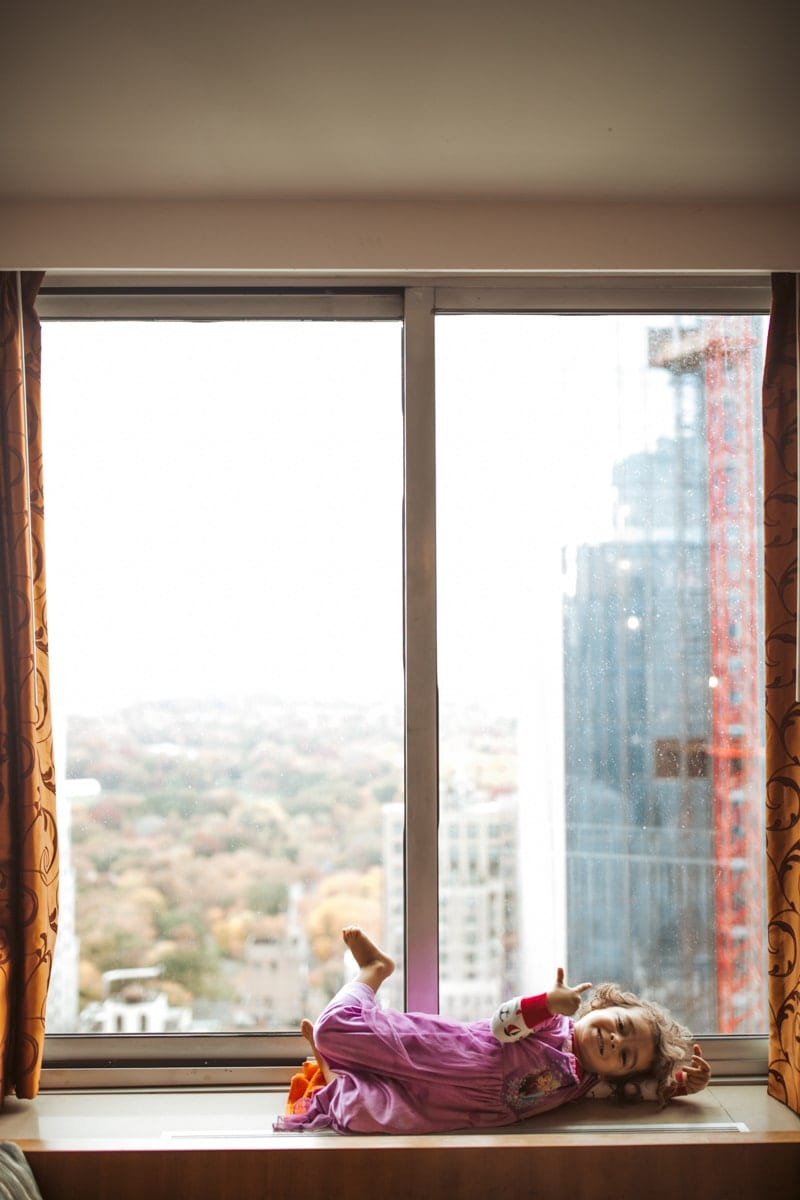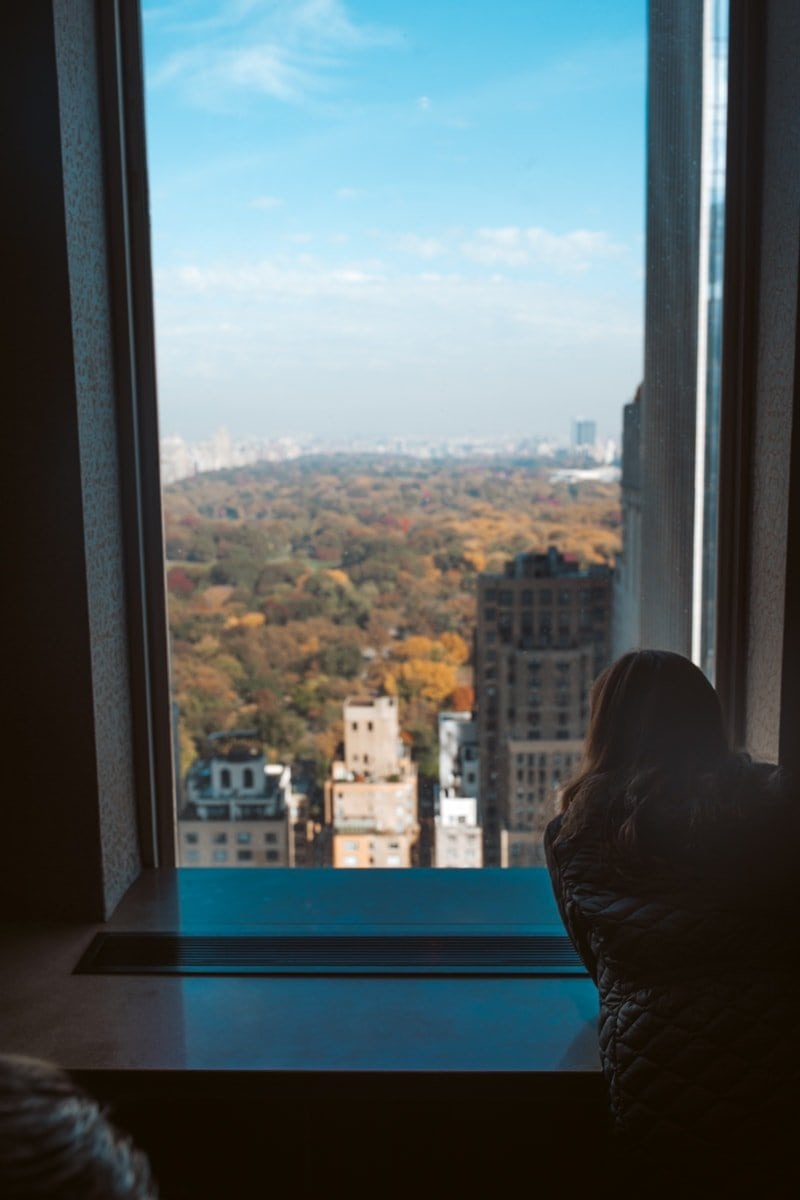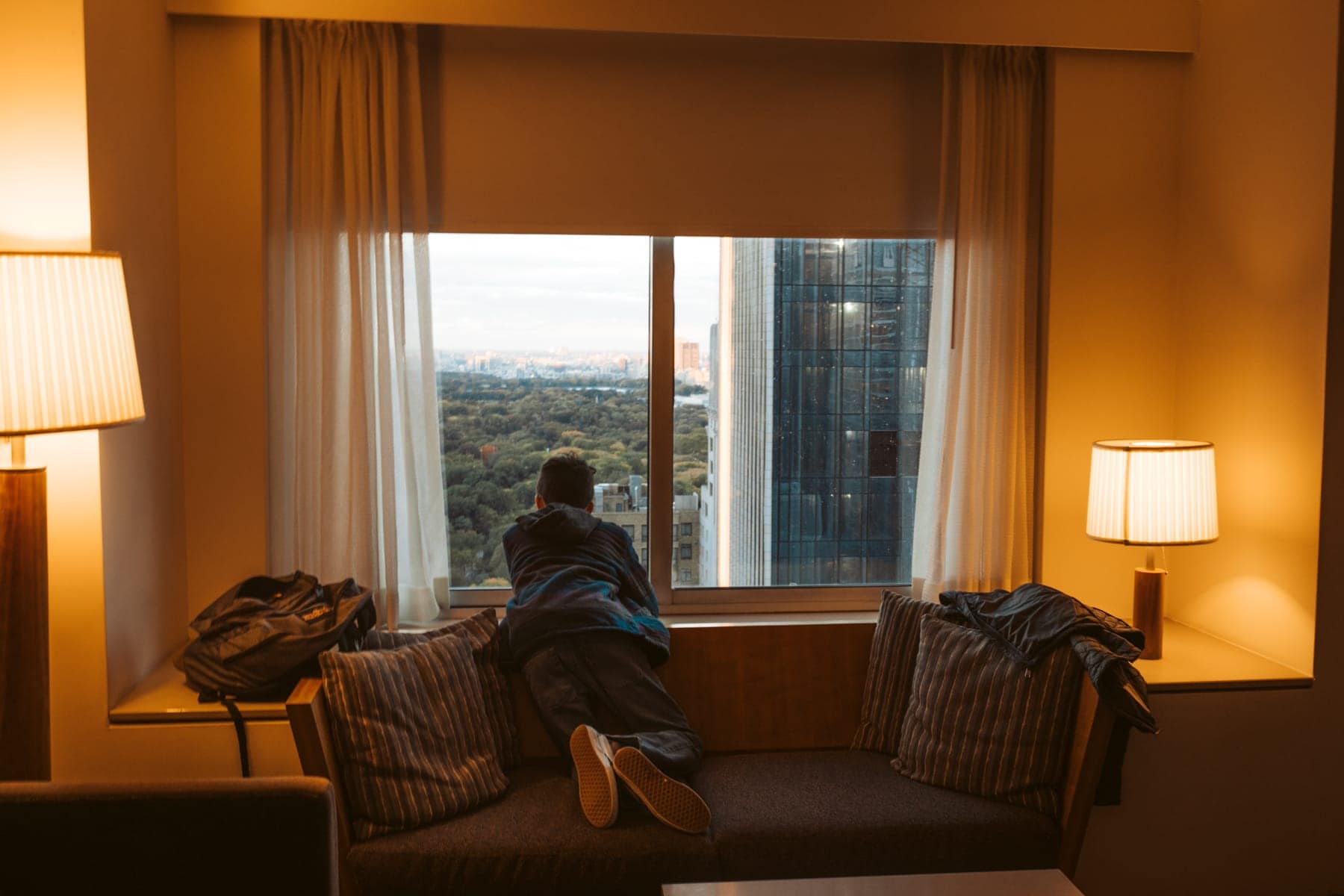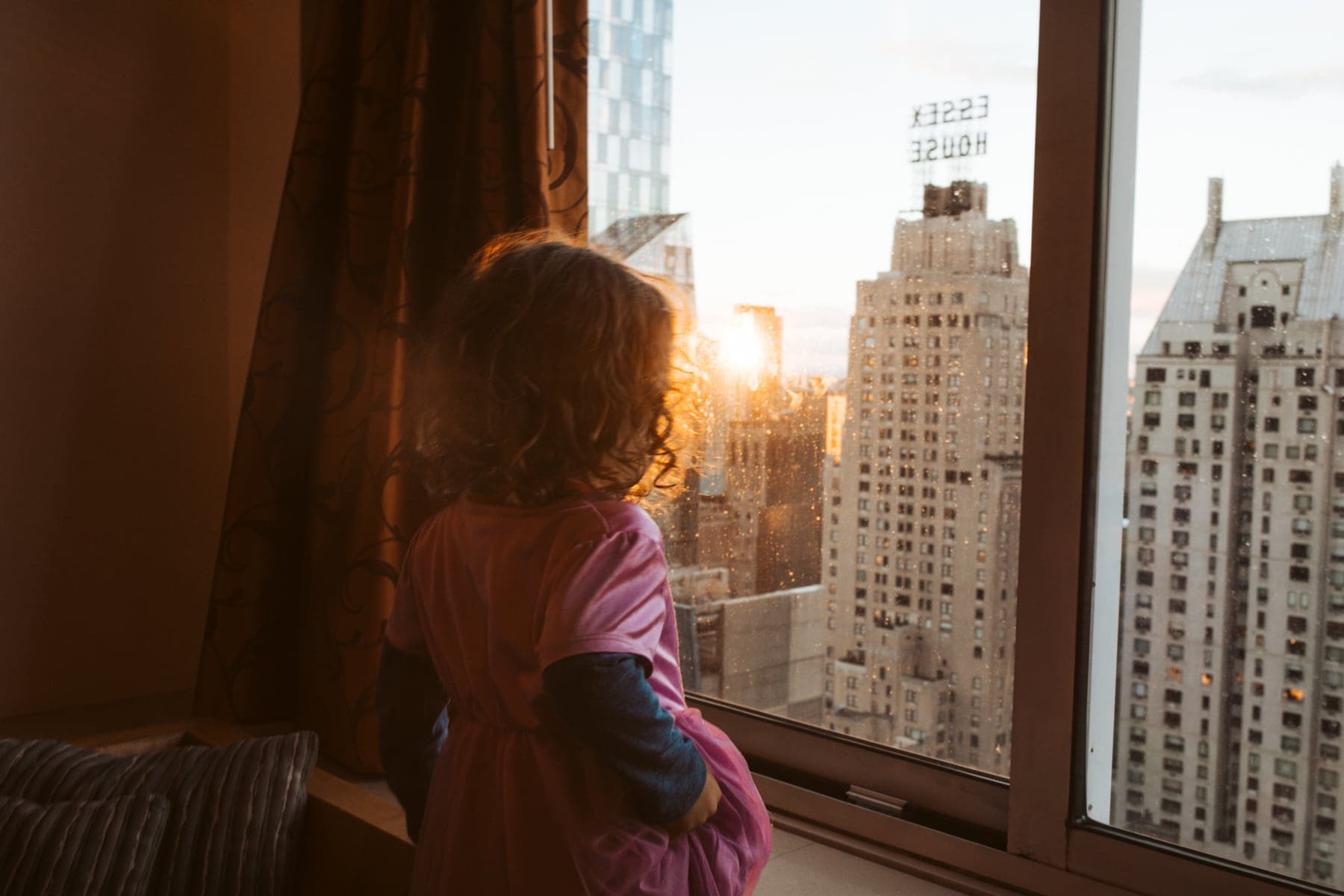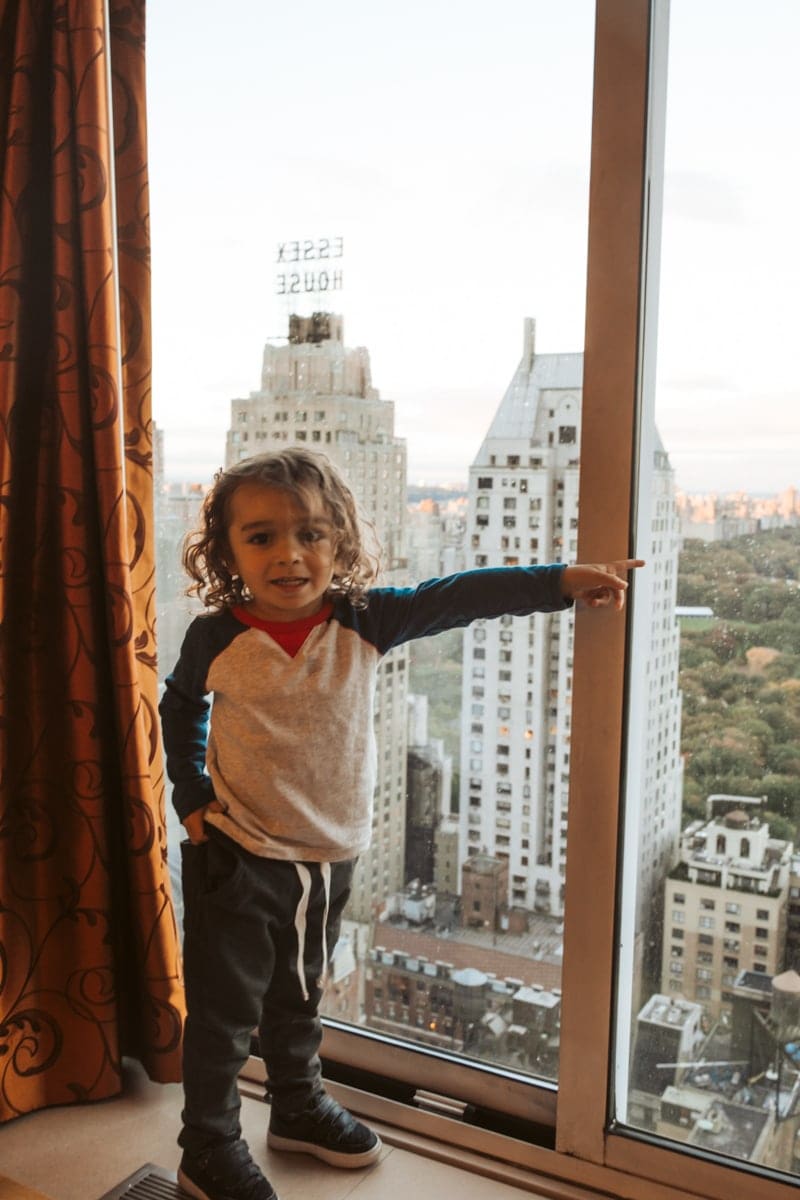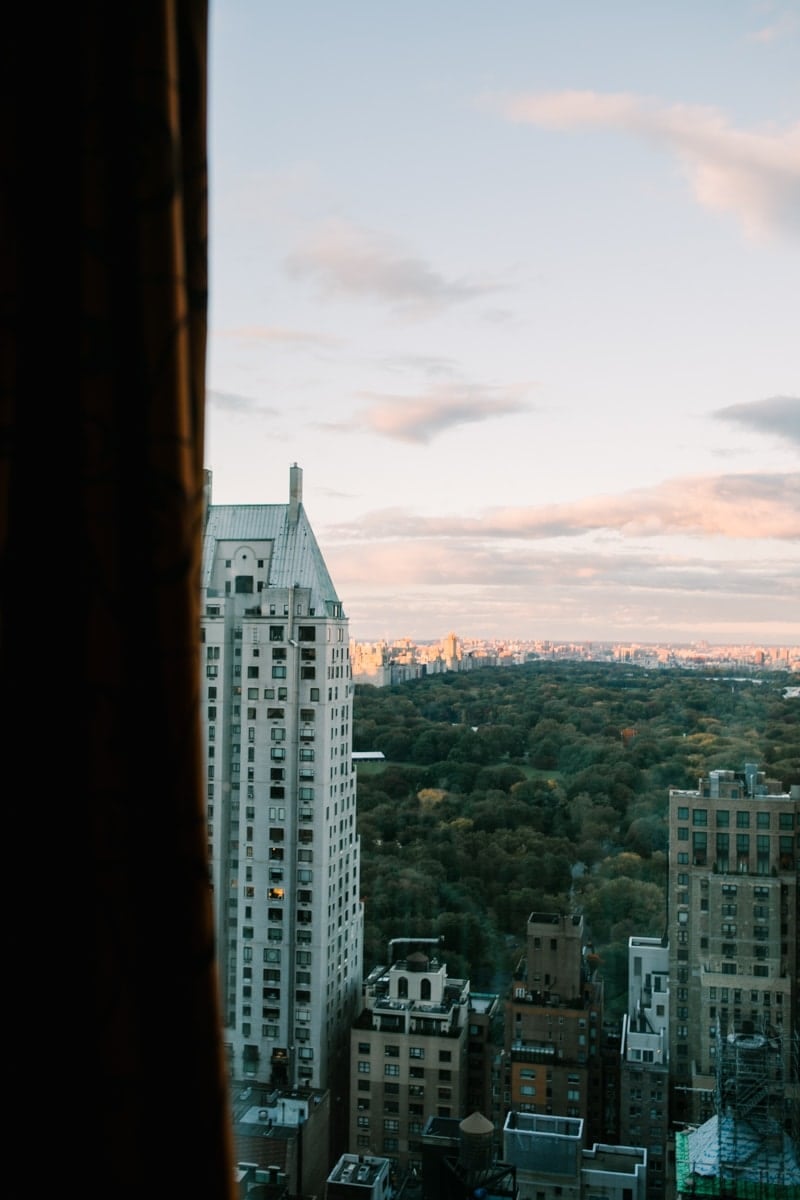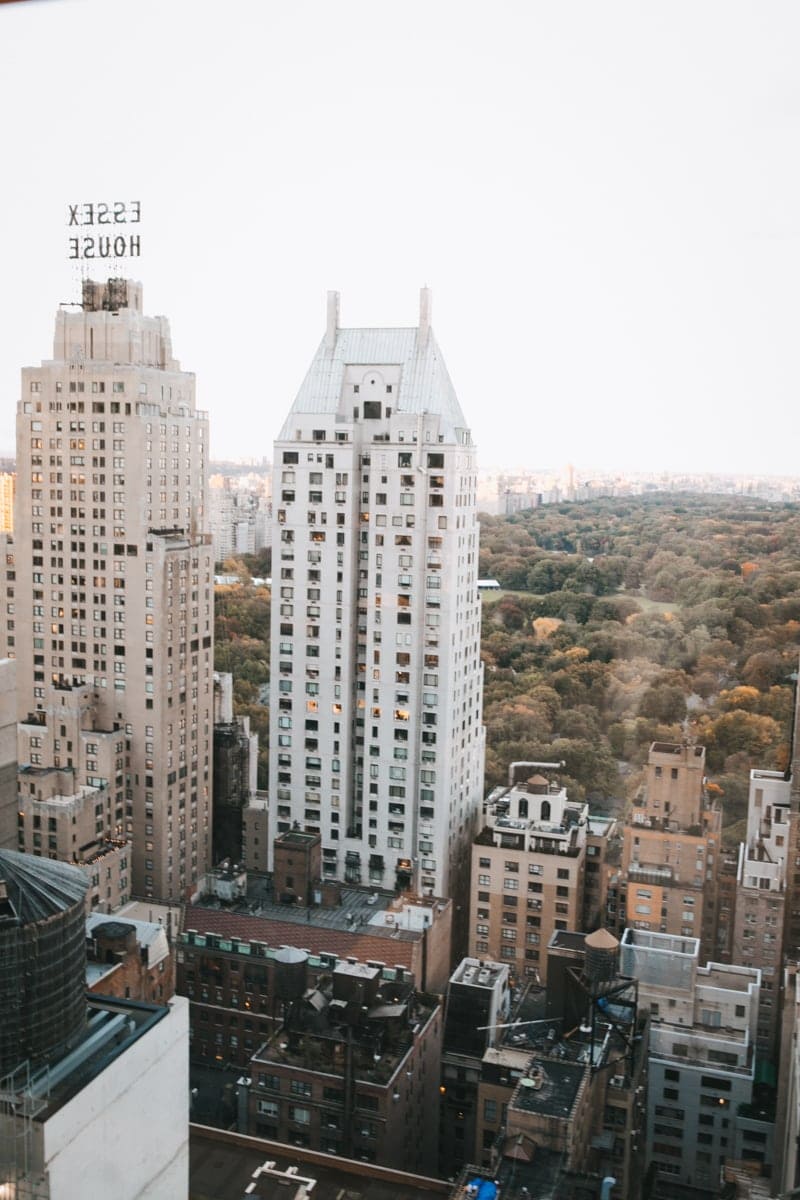 The best breakfast ever! I must say, it was a tad bit pricey, but worth every penny. The value was unmatched, with portion sizes that kept us all sustained until later in the day. Get this. They shockingly have a lobster frittata that goes up to $2,000, if you dare. Will have to ring Beyonce and Blue Ivy and get their take on that frittata for now… but know that everything we did order was prepared to perfection, so I can only imagine. And there's something to be said about having a phenomenal breakfast before you've even started out for the day. One less decision to make – and best of all, Norma's was kid friendly.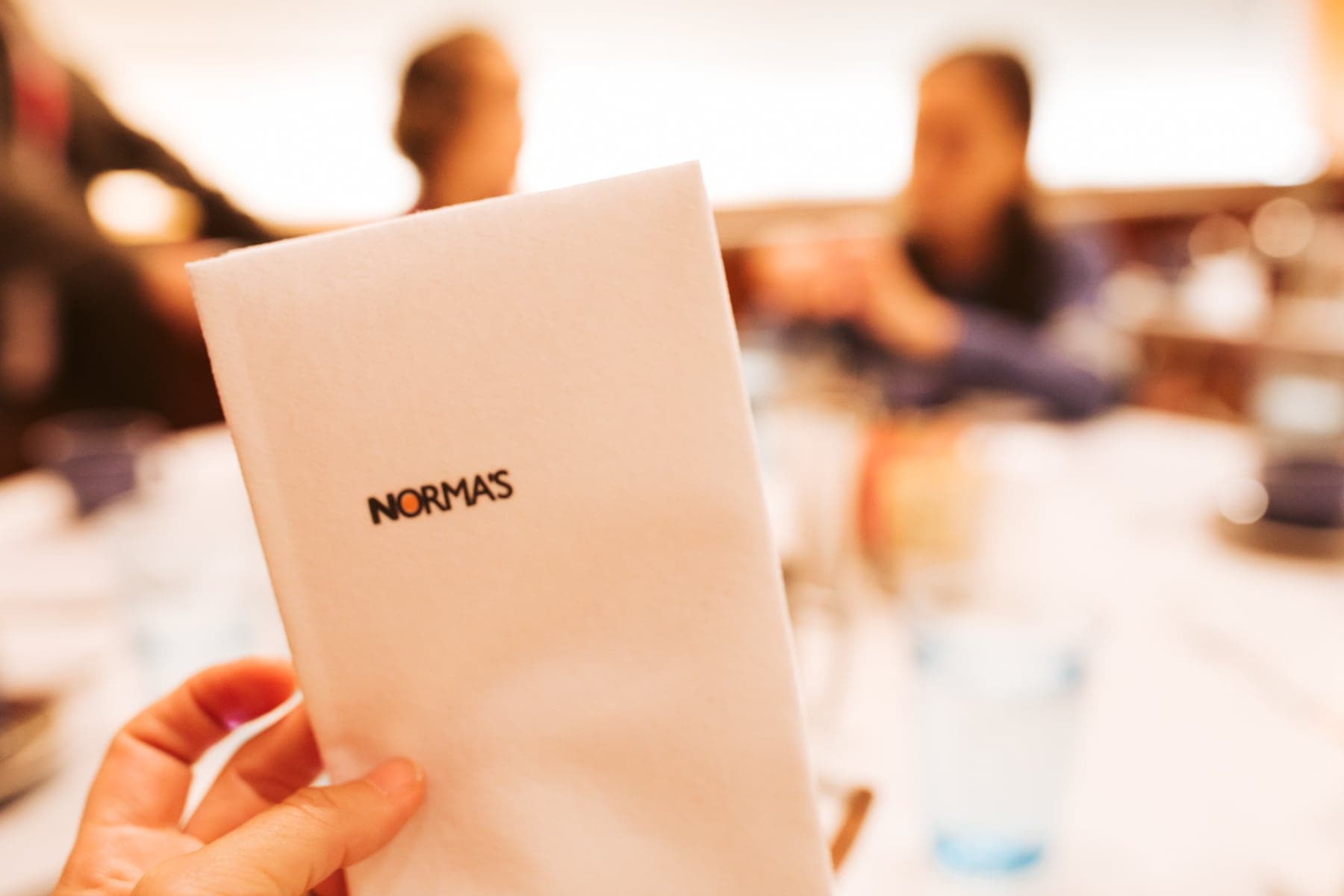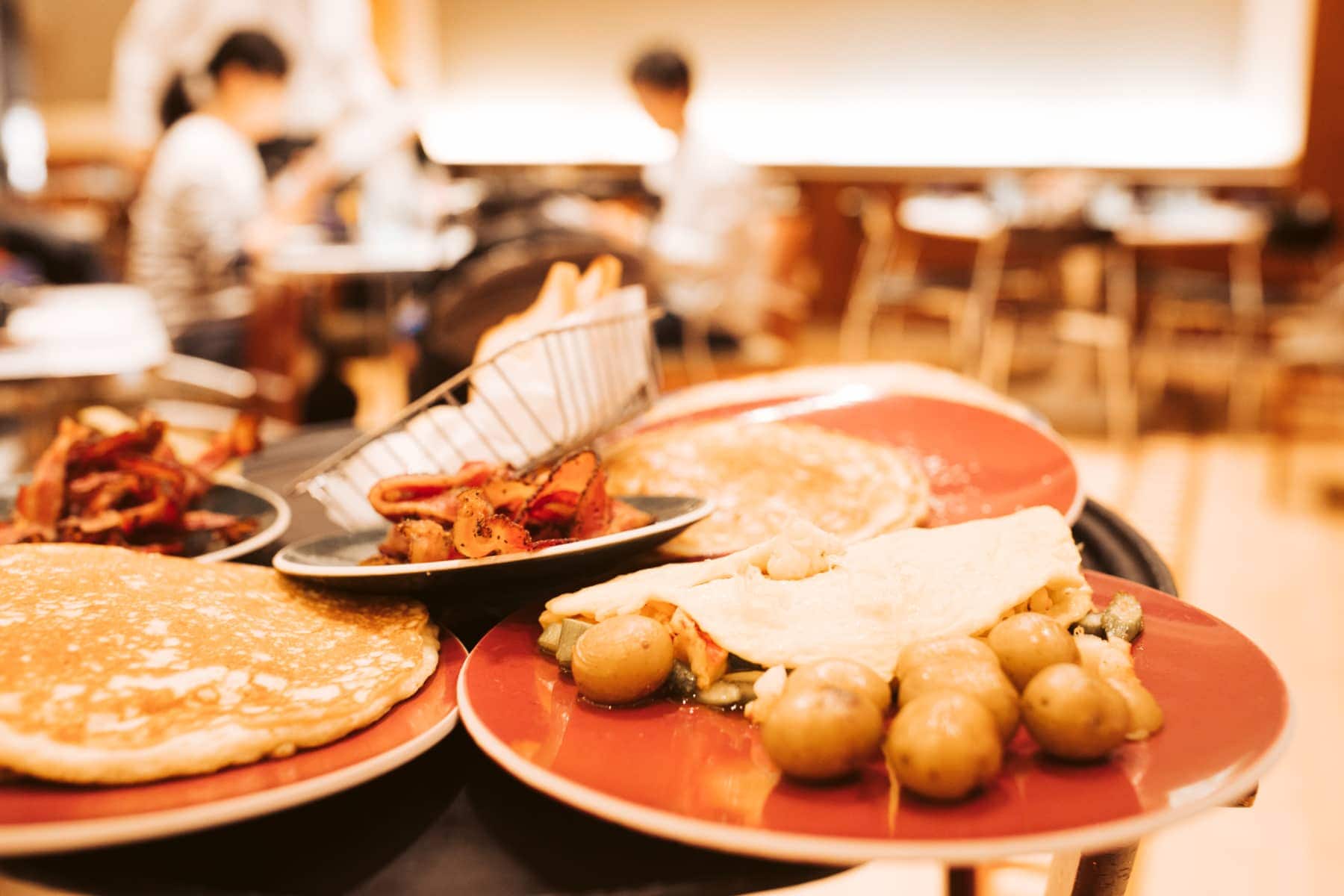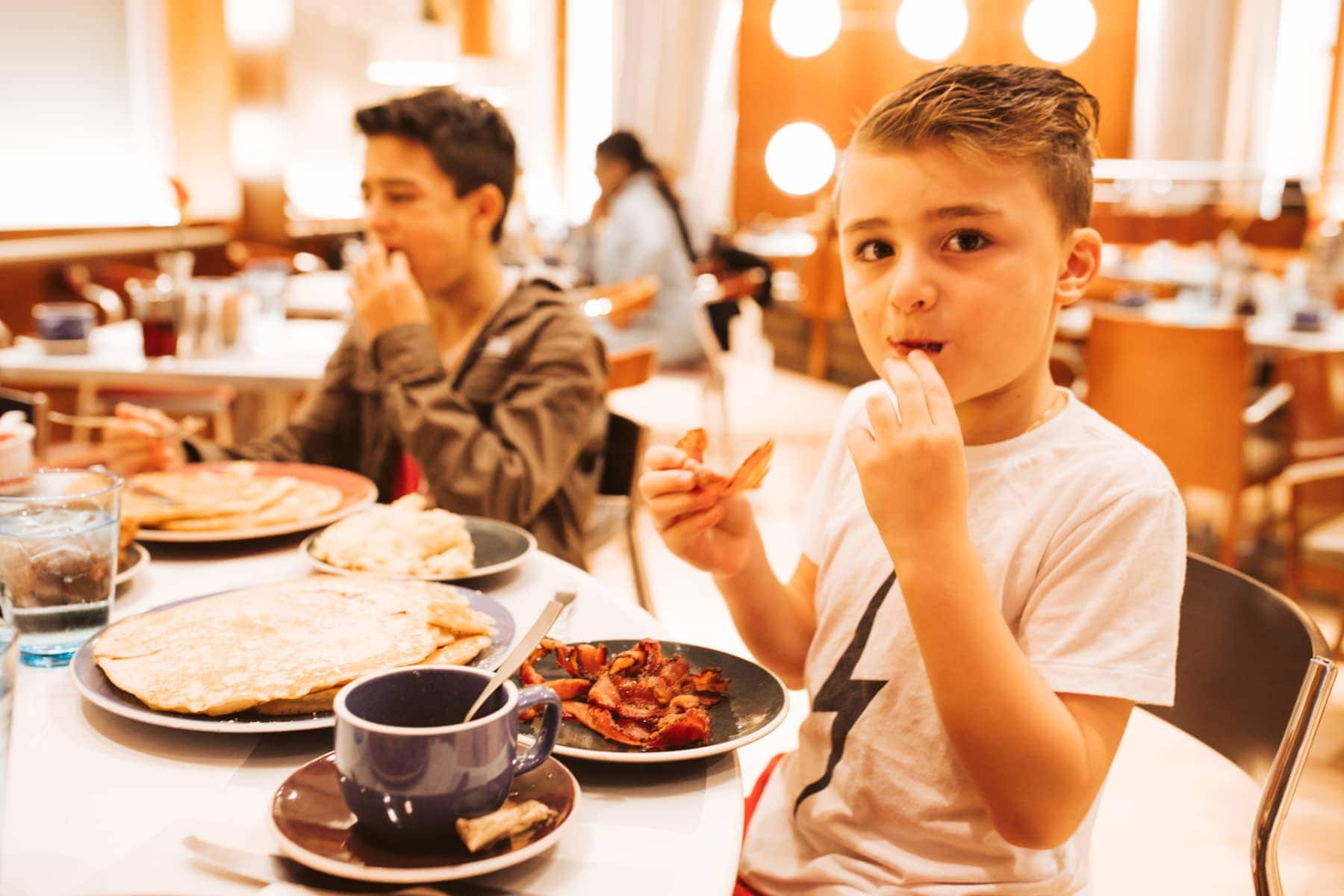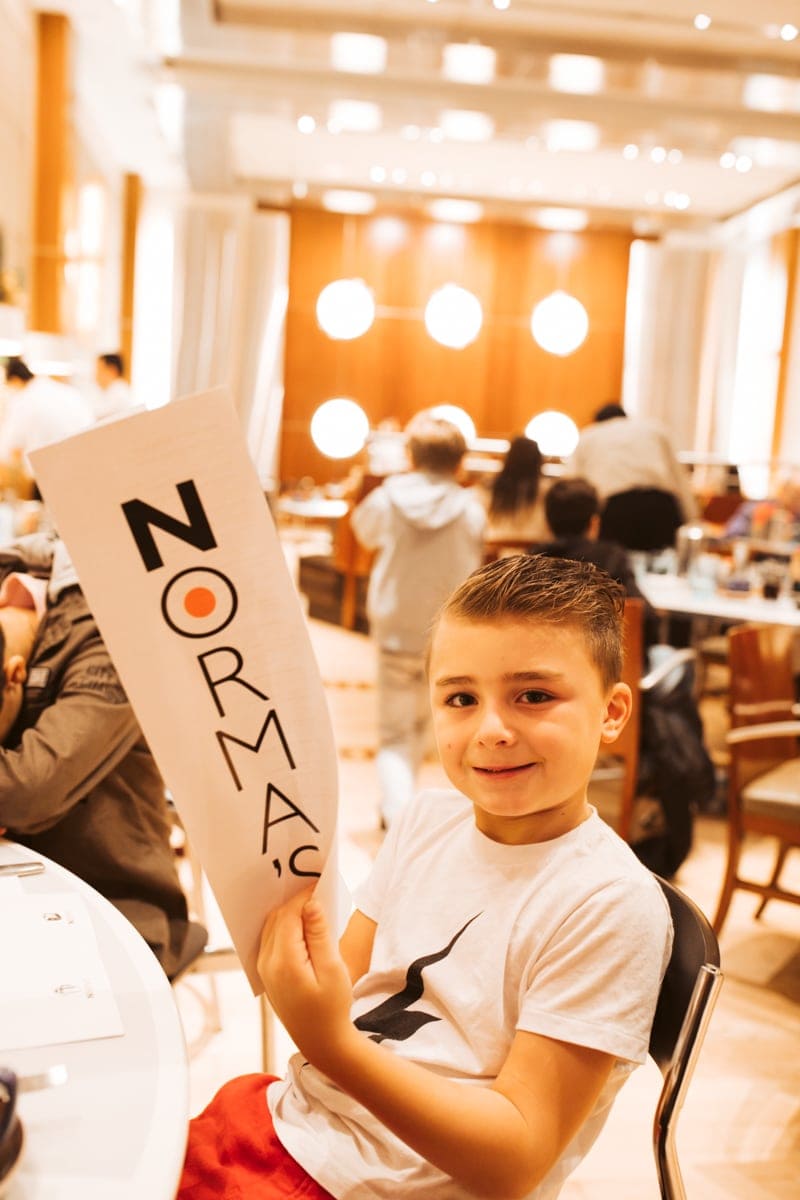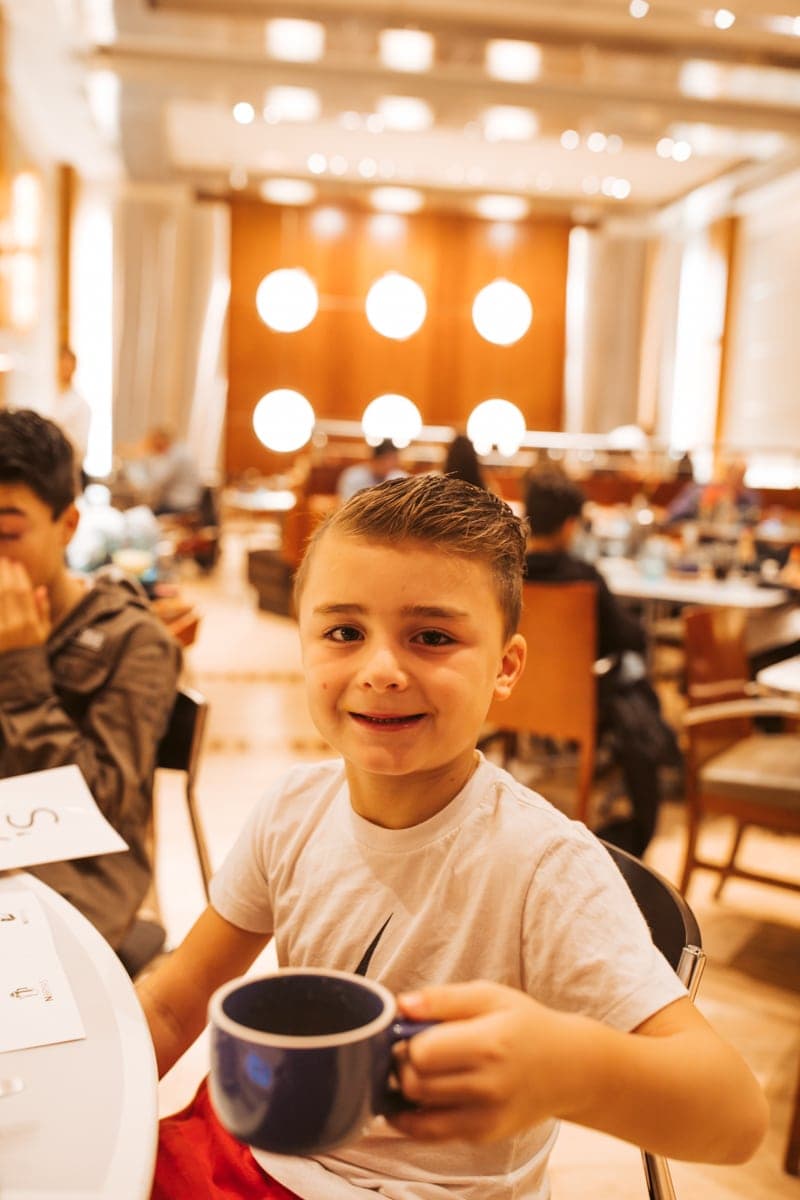 If a greasy spoon is more your speed, the Burger Joint is the place for you. It's tucked away literally behind a curtain, hidden from plain sight. Just follow the neon burger light, and there you'll find the best burger and fries in town, so expect a crowd. Great news for hotel guests – you can avoid the line, and dine in the luxury of your guest room simply by calling in your order. There's a super simple menu, which I can appreciate. And don't forget to order the spicy coleslaw… it's a staple.
With beautiful cathedral ceilings reminiscent of St. Patrick's Cathedral, the Parker New York hotel bar is the perfect gathering spot for adults! The decadent interior makes for a great lounge-y ambience to catch up with old friends. Thank you, Bobby, for watching the kids while mama had cocktails with the girls! Kudos to the friendly and attentive bartenders for knowing a thing or two about their craft. We indulged in some lovely spirits, but the setting also lends itself well for cozying up on the lush couches with a good read and a latte. They're known for their high-end espresso, and it definitely didn't disappoint.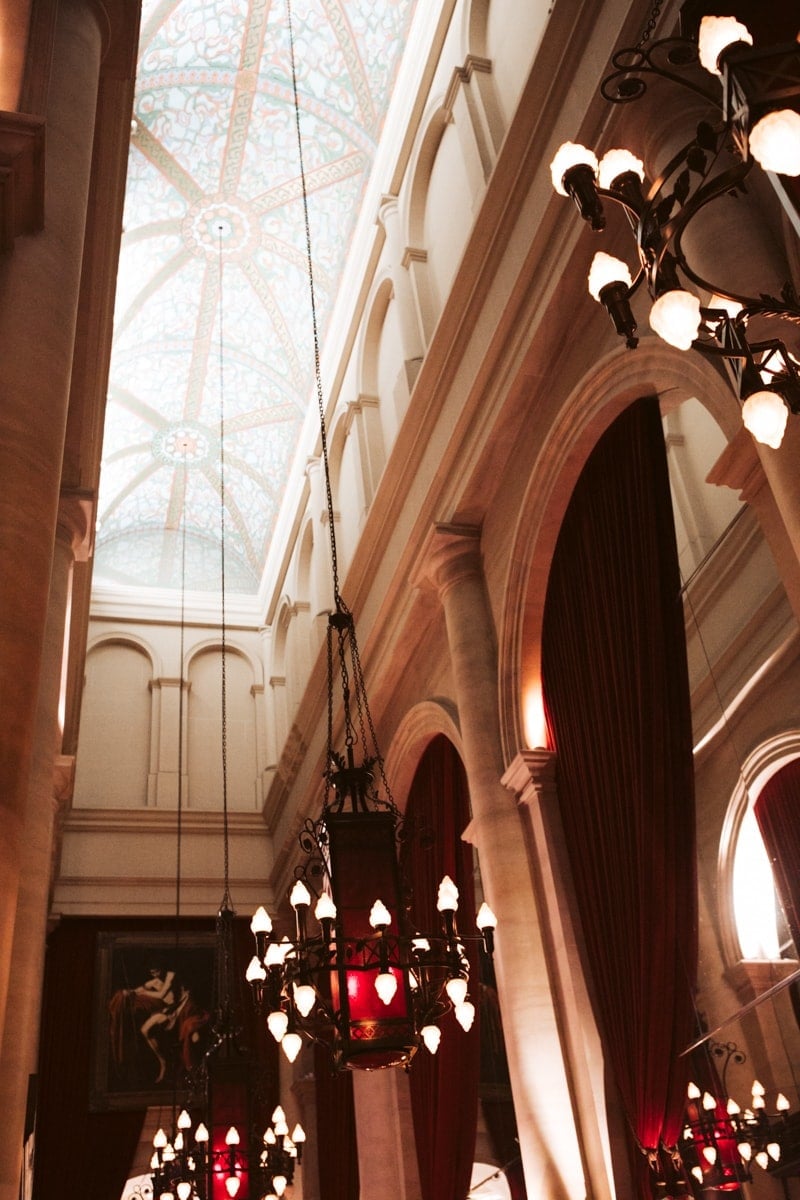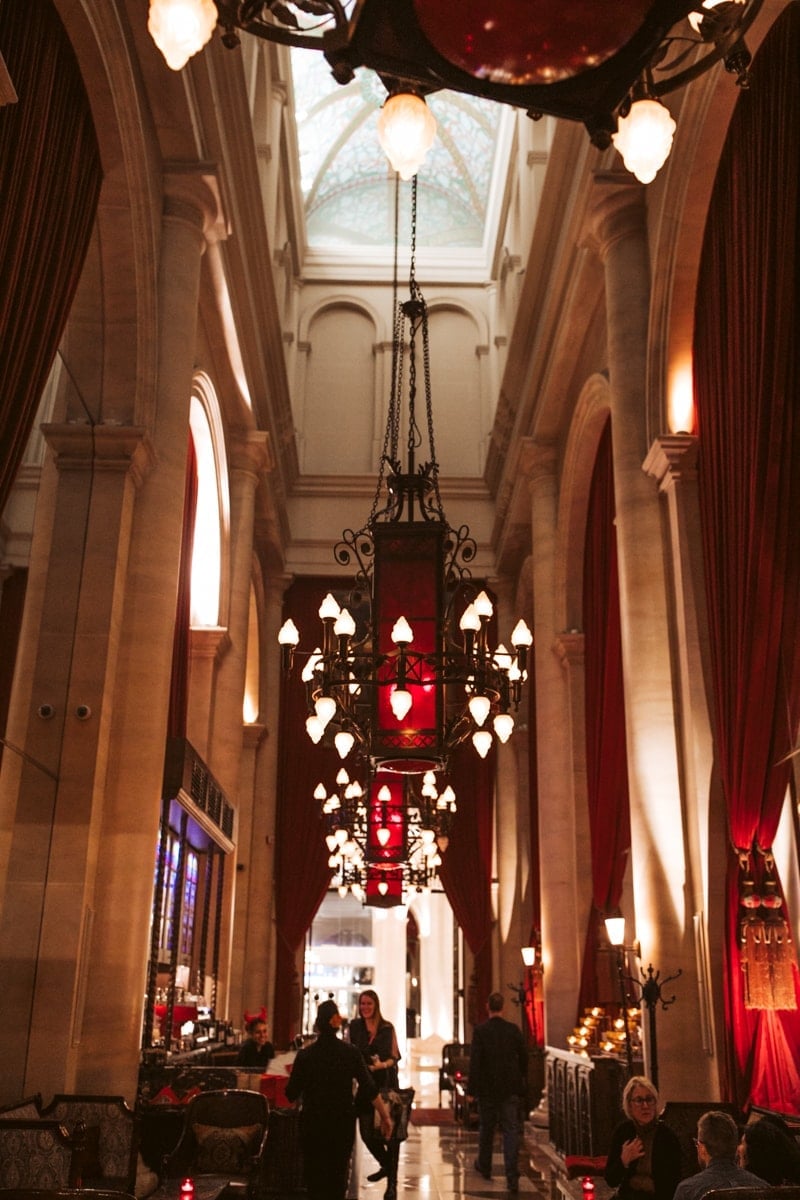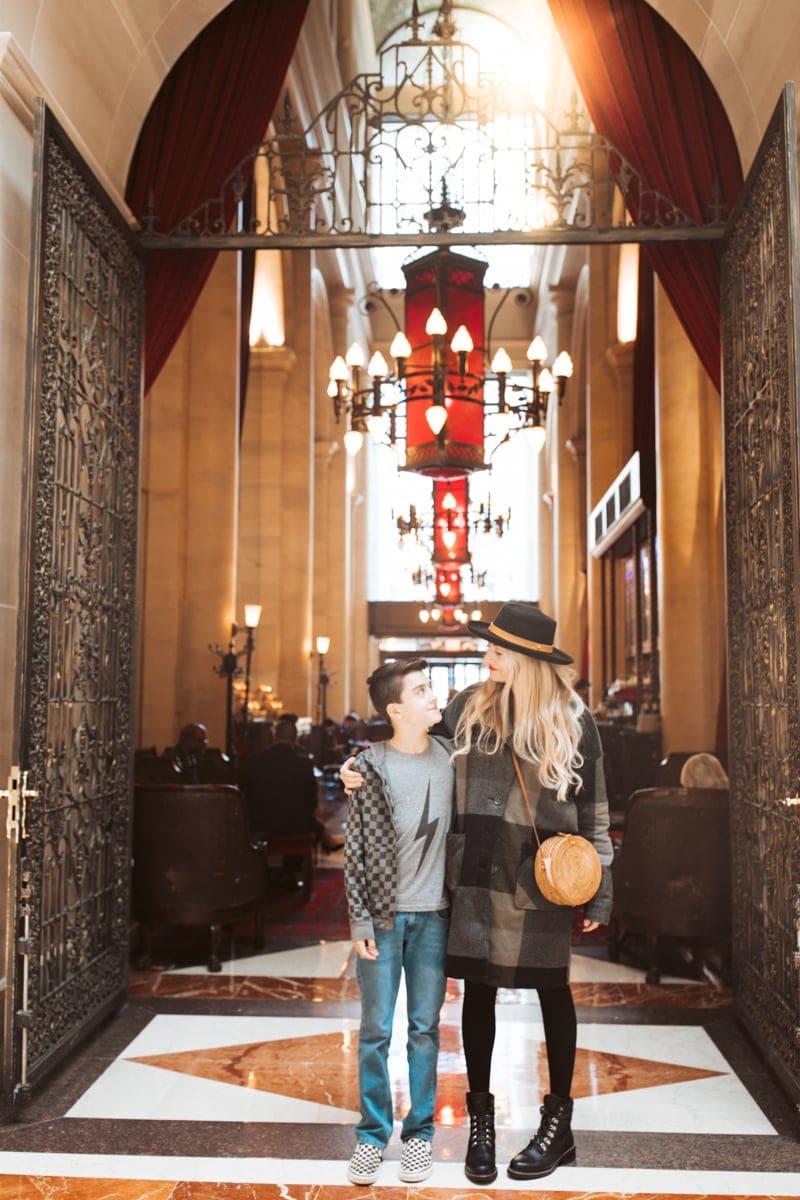 Location, location, location
The Parker New York is located at 119 W 56th St. just shy of three blocks from storied Central Park, and a five minute walk from the MOMA. A location perfect for those who wish to step right outside, and have the best of the city at their fingertips.
One of the great highlights of our trip, was when Bobby and I took the kids to the Central Park Zoo and Ice Skating Rink. Both a 'must' when visiting NY, and walking there was the ultimate treat. As a native New Yorker, I am generally not inclined to visit tourist attractions, but with kids, it was a win for us all. The kids absolutely loved it, and the nostalgia alone made it all worth it for me.
If you haven't been, Halloween in NYC is fabulous, and I think everyone should experience it at least once! Getting spooked on the Upper West Side was one of the most memorable experiences for all of us. We relished in Strawberry Fields, and Bobby and I were stoked to visit where John Lennon once lived! A dream come true for any Beatles fan. We also had the chance to see two Broadway shows, Frozen and School of Rock. As expected, both were phenomenal – and selfishly – such fun to experience through the eyes of our kids.
Barber Shop
Another unexpected perk at the Parker New York is the Barber shop located on the first floor. At the ever transformational age of three, Baby Brody was ready for his first haircut, so we seized the moment in this ultra-hip hotspot for hair. It took a little convincing, but after a few tries, the fun and friendly barber was able to acquiesce boss baby into perfecting his curls. Glad we snapped some pics, because this is definitely a story Brody will eventually tell his kids as a Dad to up his cool factor.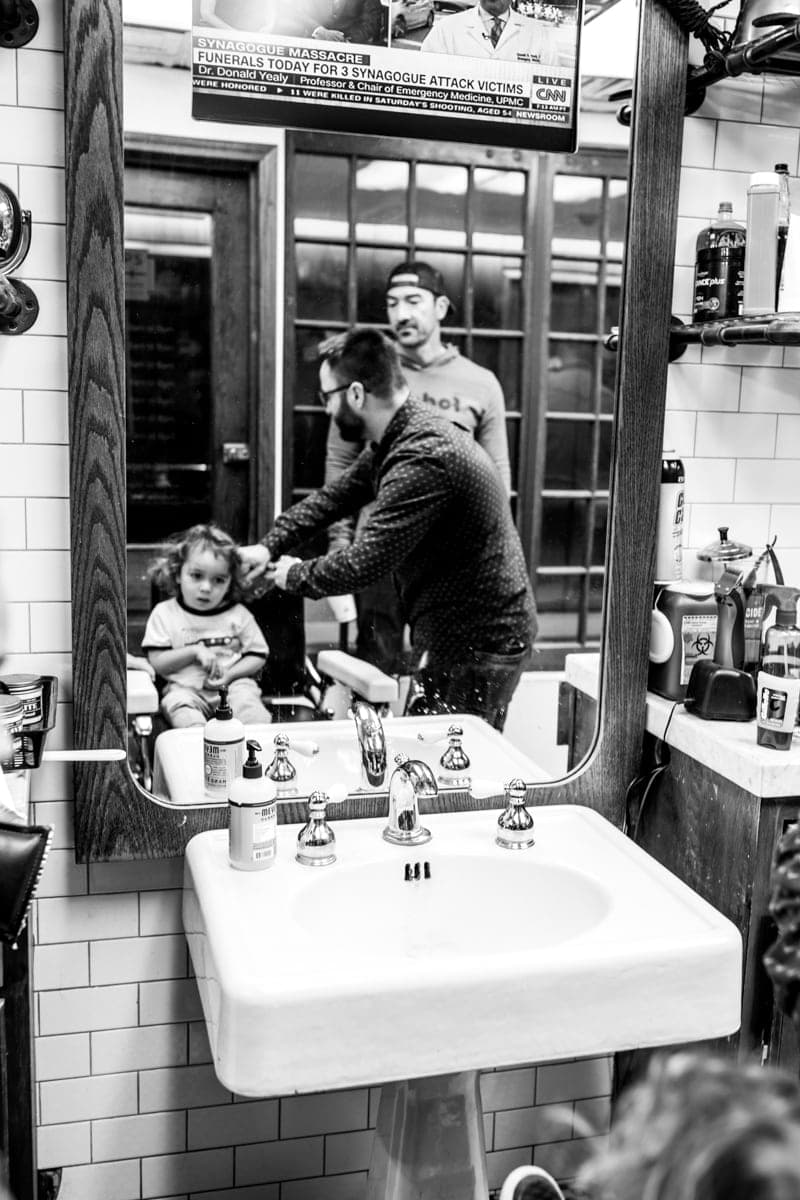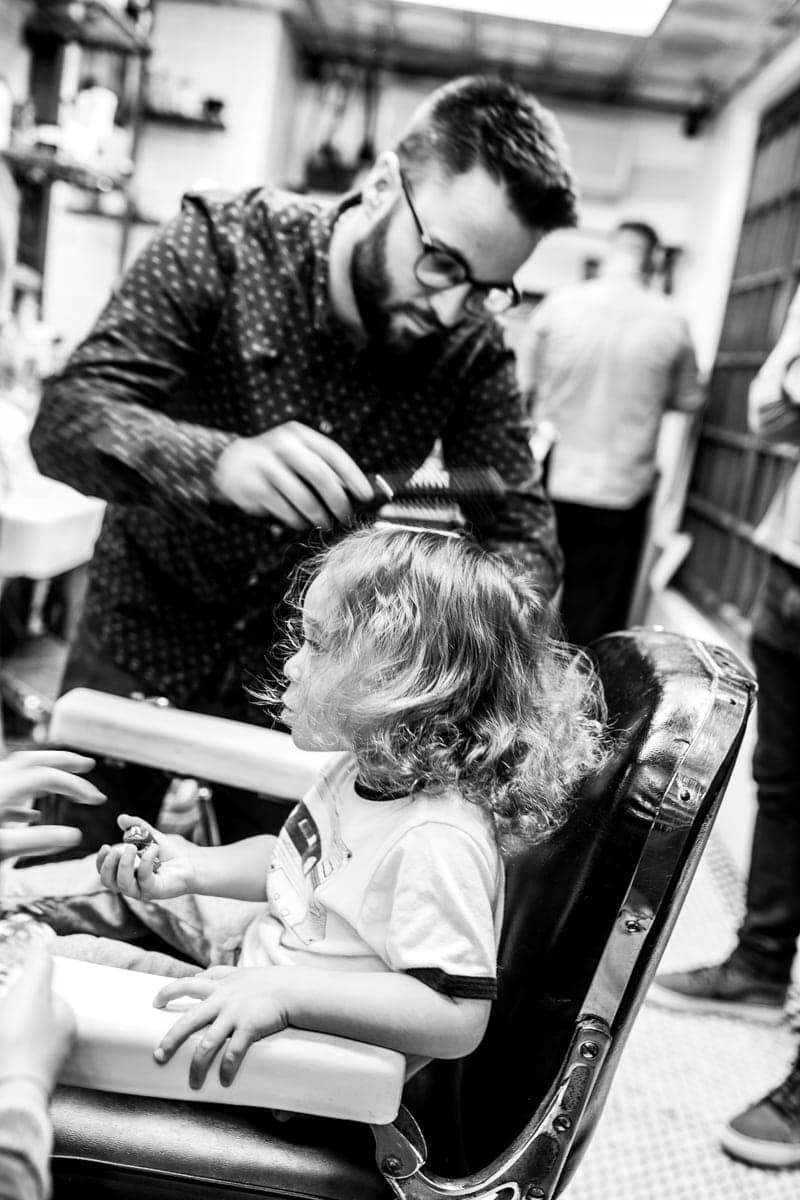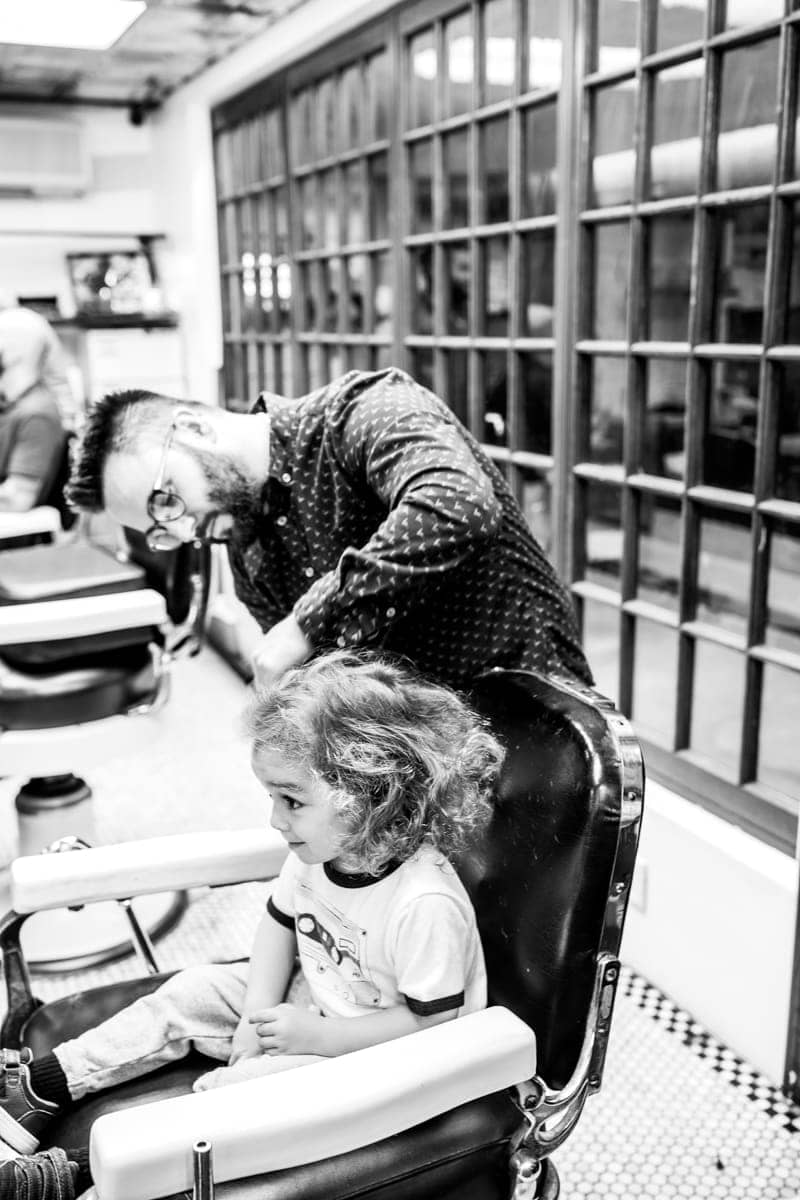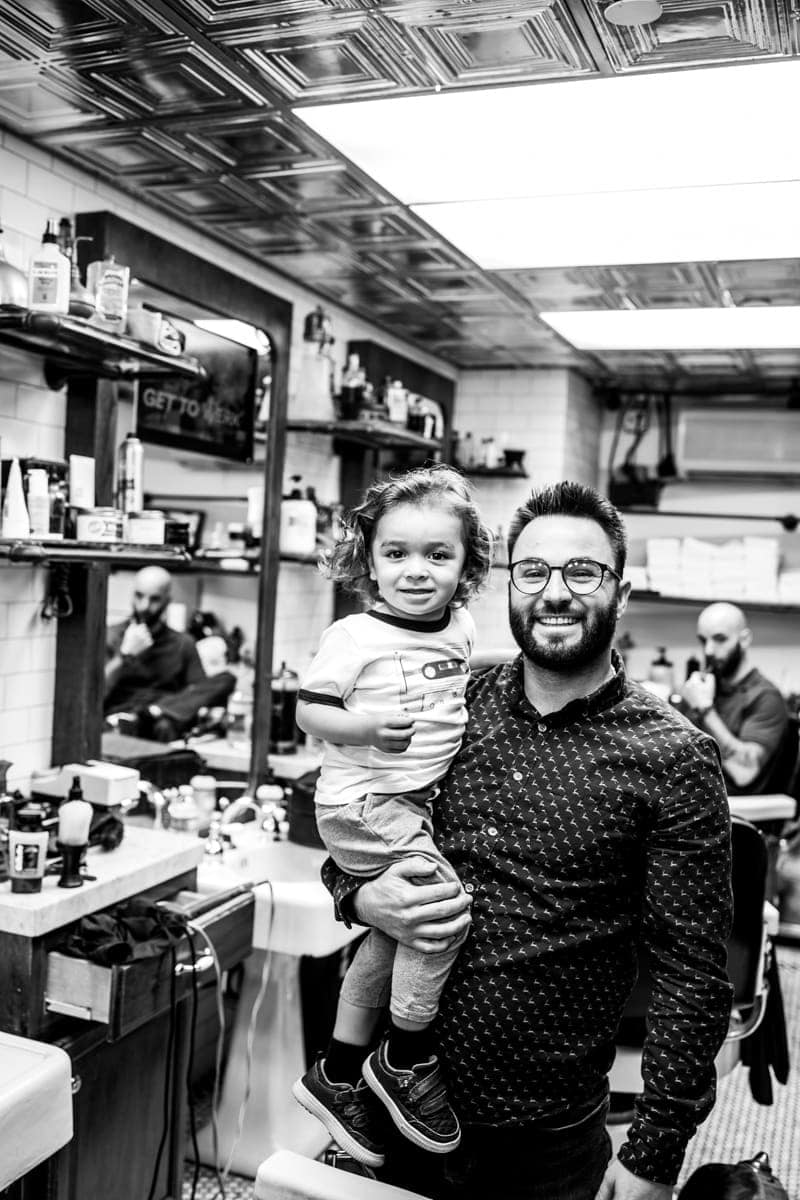 Equal parts traditional and trendy, the Parker New York exceeded all expectations that a family of six could ever have, highlighting the best of the best, of our best city: food, entertainment, activities, attractions, ambience and more. World class hospitality at its finest. As they say, you can take the girl out of the city, but you can't take the city out of the girl. New York has taught me to expect the best, wherever we go. Thank you, Parker New York, for delivering.
Tips for Parenting In Style...
Never boring, always awesome. Keep up to date with the latest from City Girl Gone Mom.