Experience luxury and comfort in the heart of Manhattan at Conrad New York Midtown. Discover spacious accommodations, curated art, and a prime location steps away from Central Park and iconic NYC attractions.
Conrad New York Midtown
If you're heading to Manhattan and want to stay right in the bustling downtown area, then consider the luxurious Conrad New York Midtown. This hotel is nestled in the heart of Manhattan and provides discerning travelers with a unique place to stay. With a home away from home feel, this hotel offers a spacious and innately residential retreat feeling right from the start.
When you step into the hotel, you'll immediately notice the modern and elegant decor. The lobby is inviting and provides a sense of luxury, setting the tone for your stay. Walking through the lobby is like visiting a museum with 37 artists, including Leda and the Swan, a contemporary sculpture by Carole Feuerman.
The Rooms of the Conrad New York Midtown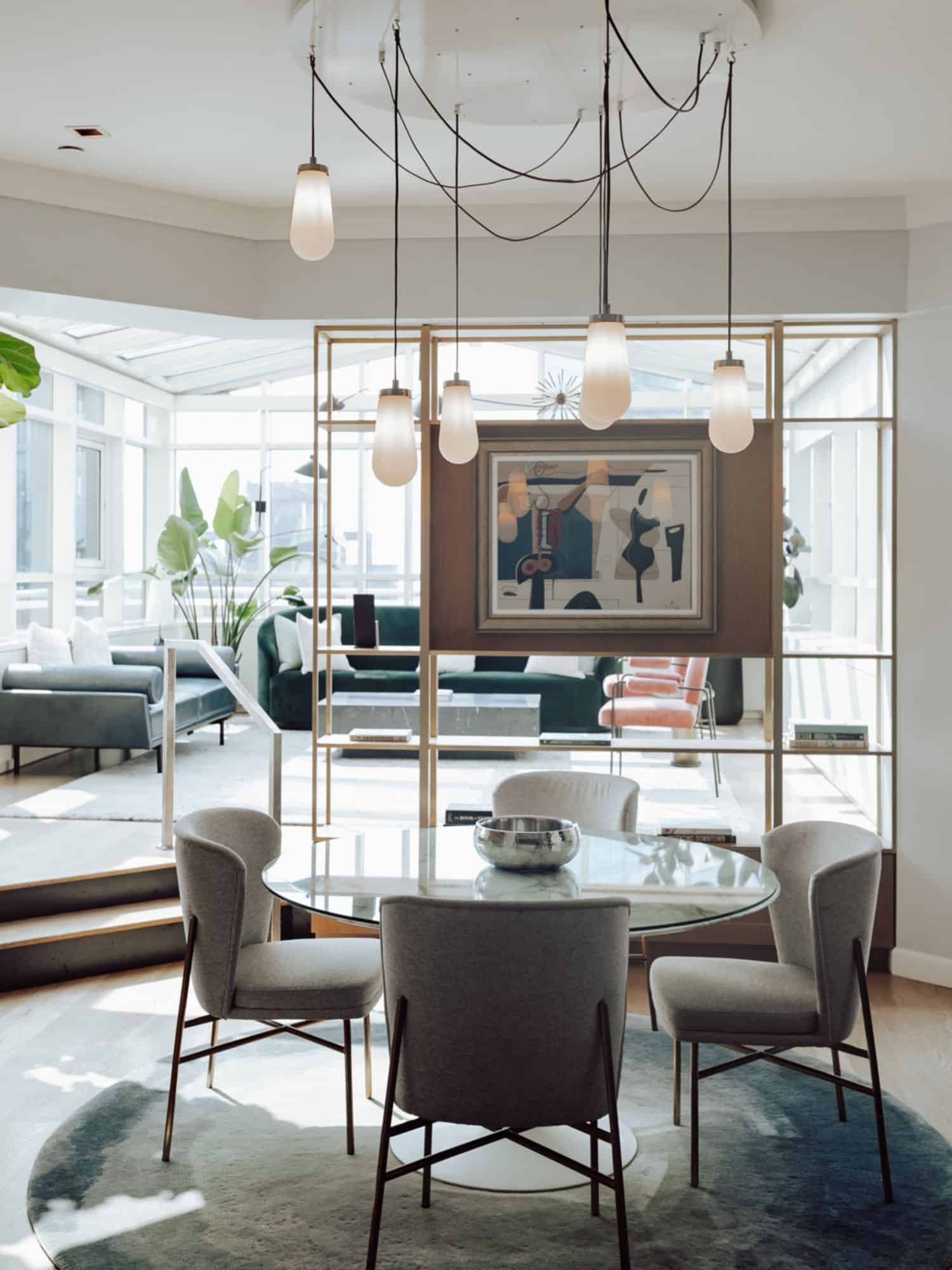 The rooms at Conrad New York Midtown are sophisticated and well-appointed, creating a comfortable and elegant retreat for guests. They are carefully designed with modern amenities and luxurious touches to ensure a memorable stay. Starting at 500 square feet and getting larger from there, these rooms are breathtaking.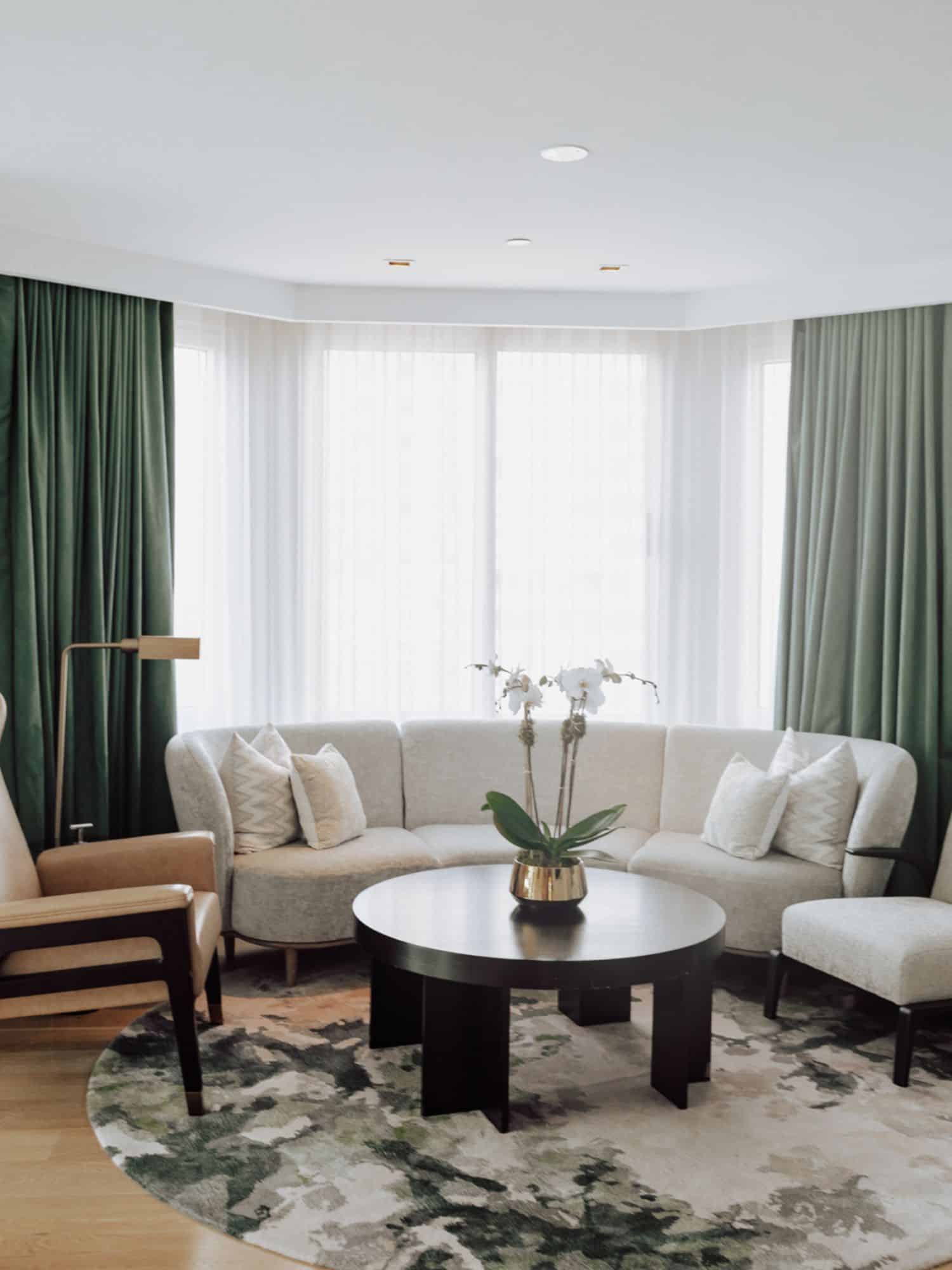 What sets these rooms apart is the attention to detail and the thoughtful design. From the carefully chosen artwork adorning the walls to the soft, high-quality linens on the beds, every aspect is designed to enhance your comfort and overall experience.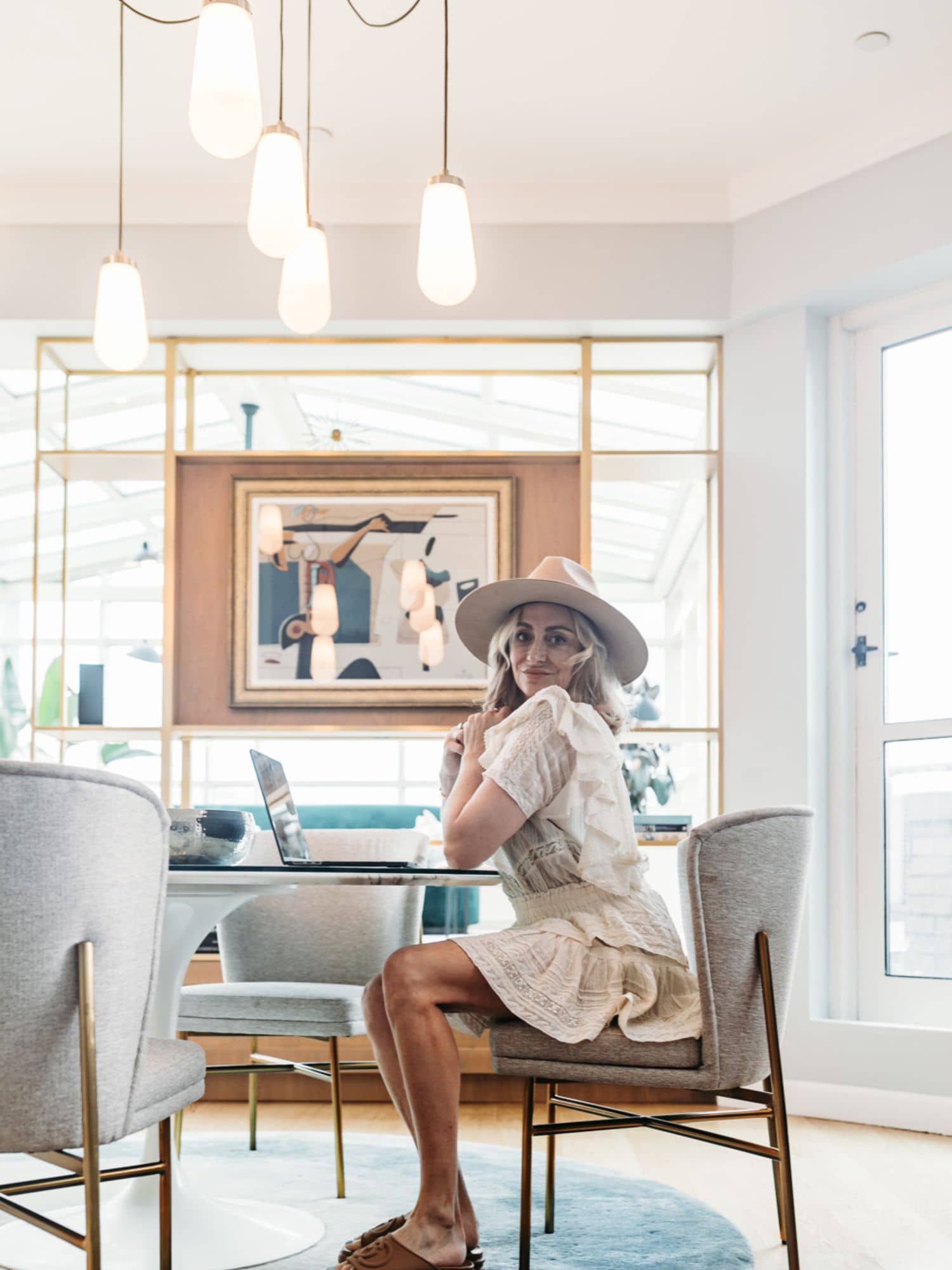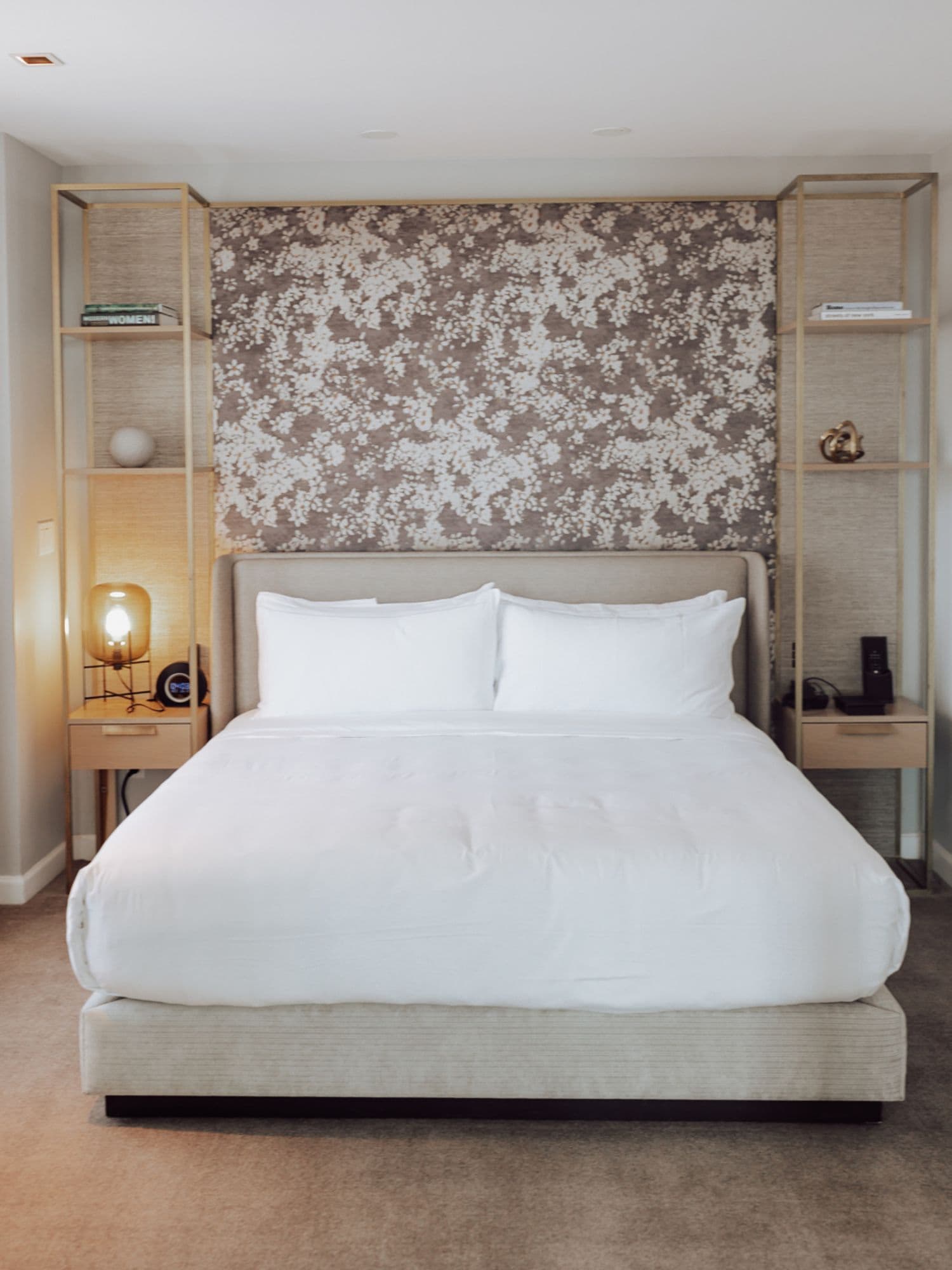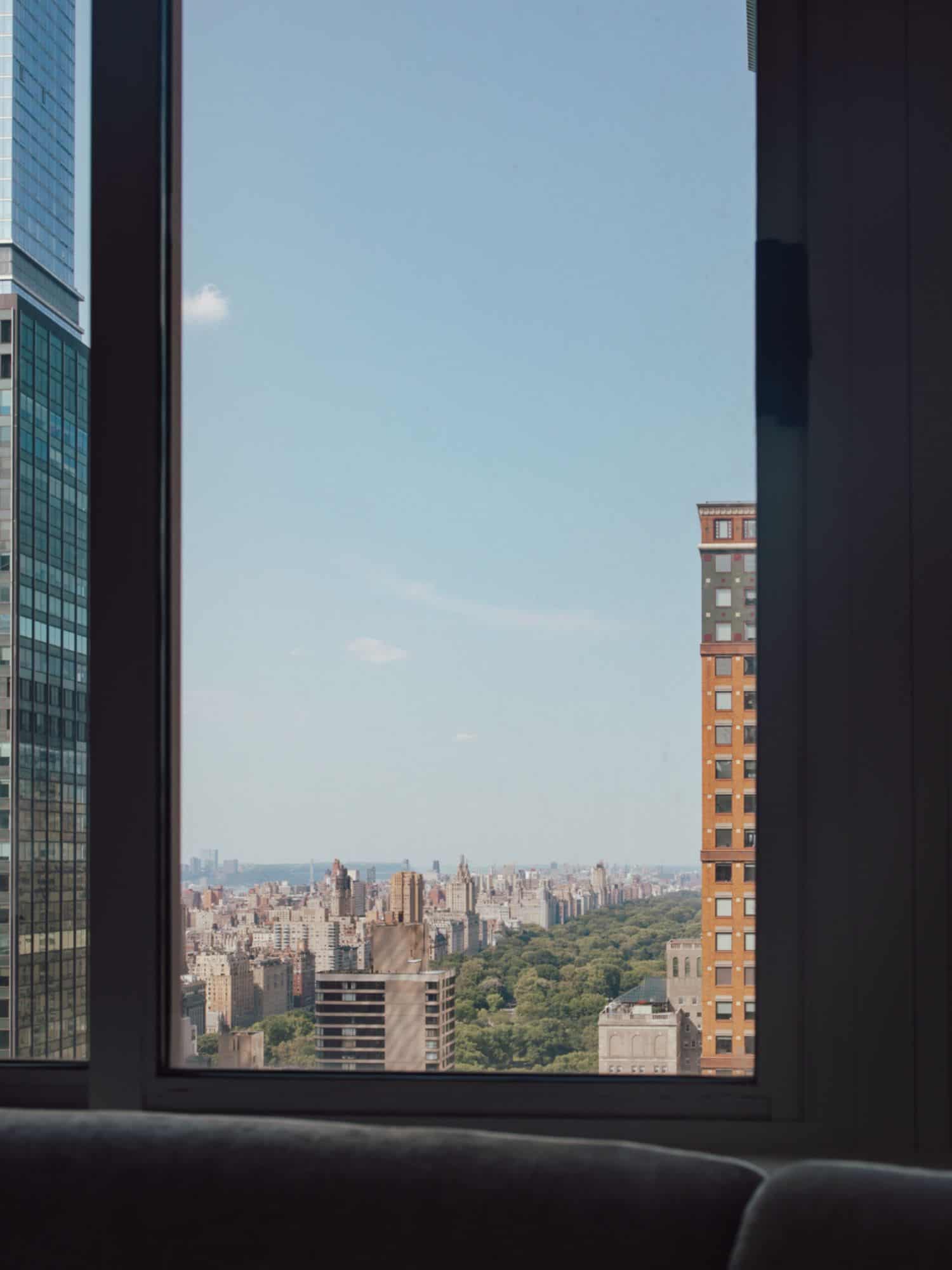 The windows provide the most incredible view of the city on a beautiful day. Even on a gloomy rainy day, it creates a dreamy paradise that makes you want to curl up and read a book. Don't worry if you didn't bring your own, the Conrad NYC Midtown offers a Bedside Reading program. They have a selection of books to accompany your stay. Enjoy an exclusive reading selection of 6-8 books, in print and digital forms, that is complimentary for all guests. Didn't finish the hard copy of the book? Feel free to take it home to finish.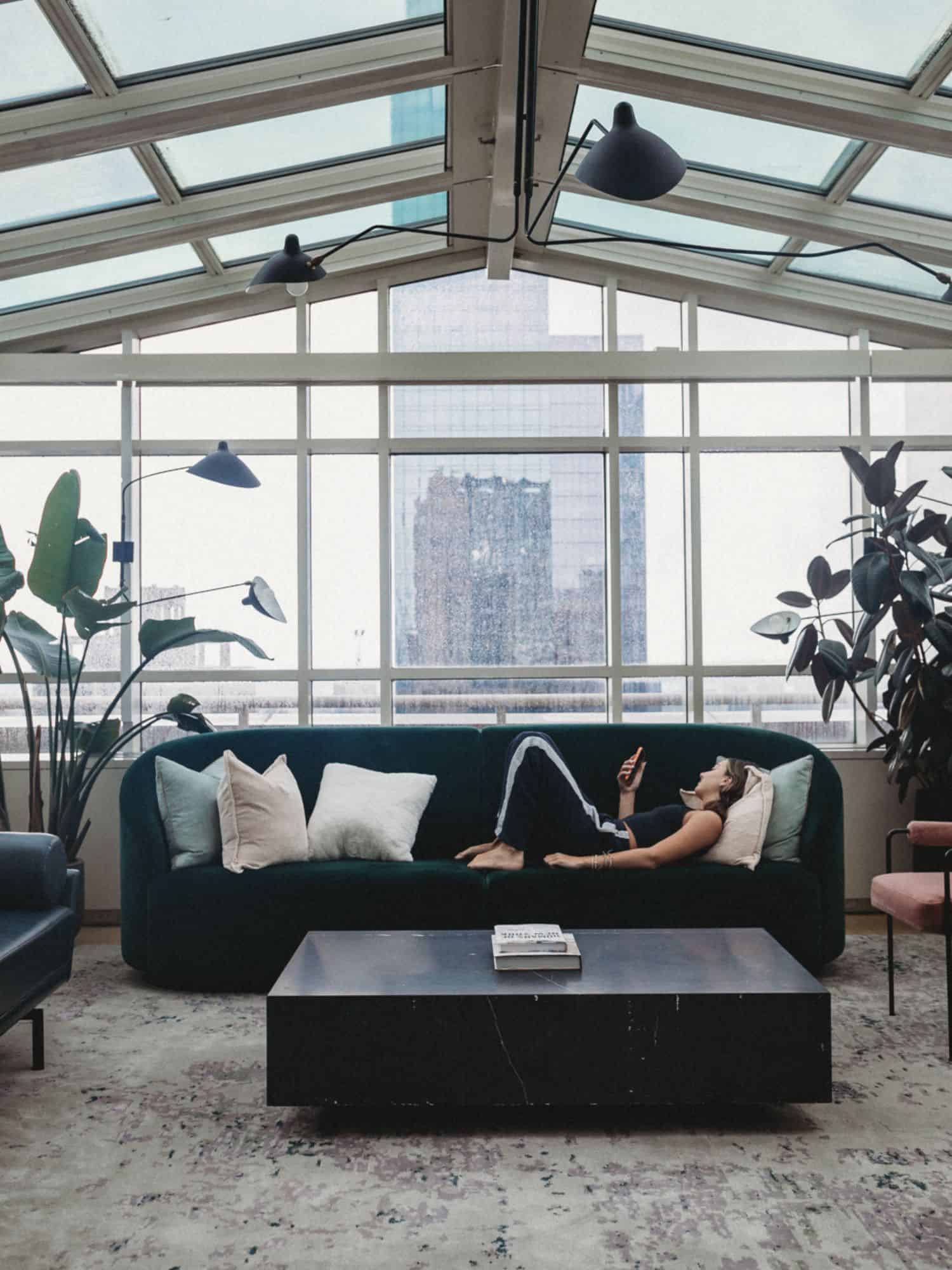 When this New Yorker gets to go home, I want to be right in the heart and it is all about location. The Conrad NYC Midtown is located in Midtown Manhattan. Located in the heart of Manhattan, a vibrant neighborhood known for its iconic landmarks, shopping destinations, and entertainment options, you'll have access to all the key attractions like Time Square, Rockefeller Center, and Central Park. Not to mention, you are close enough to go to see shows like Some Like it Hot and Wicked.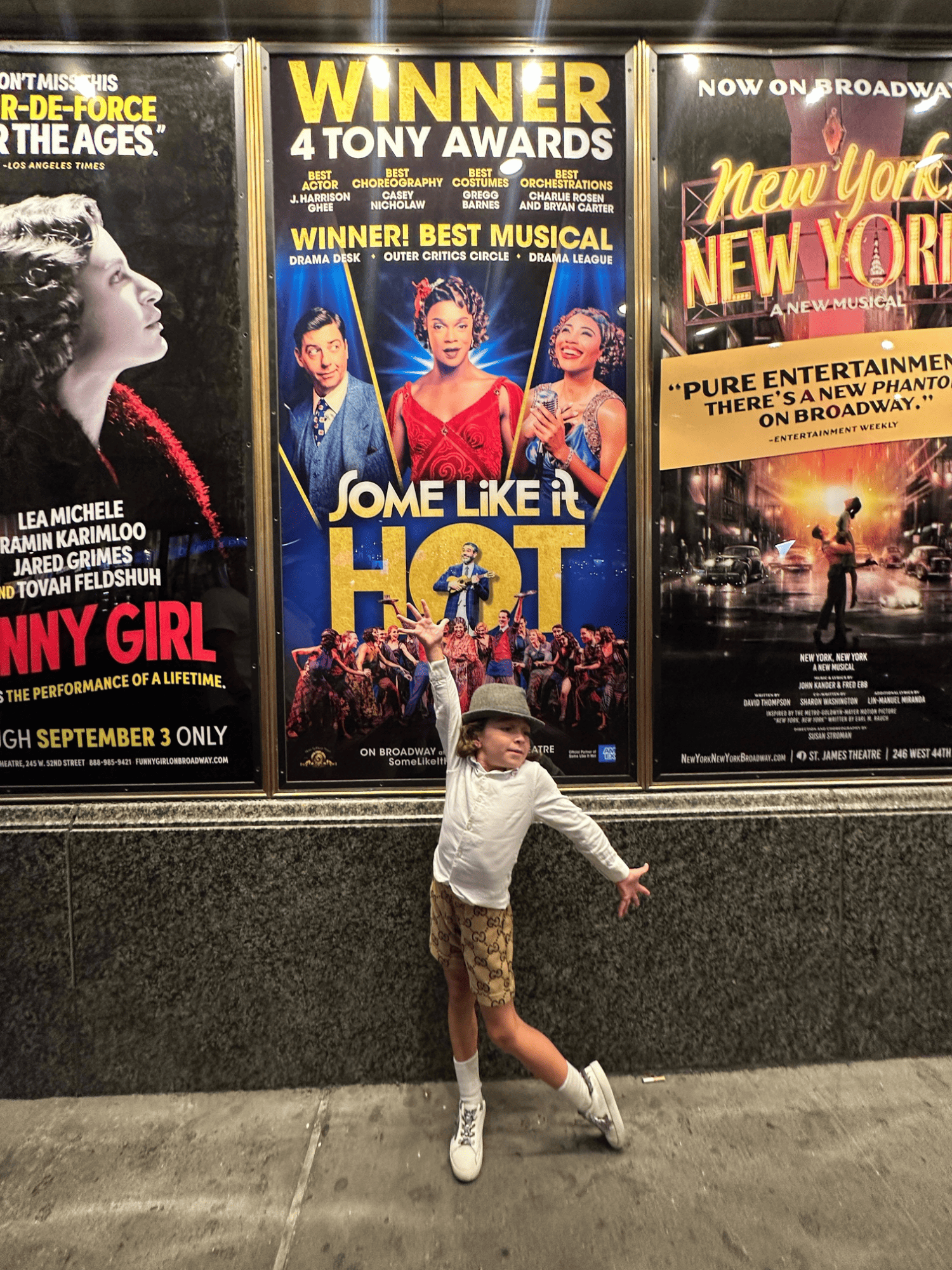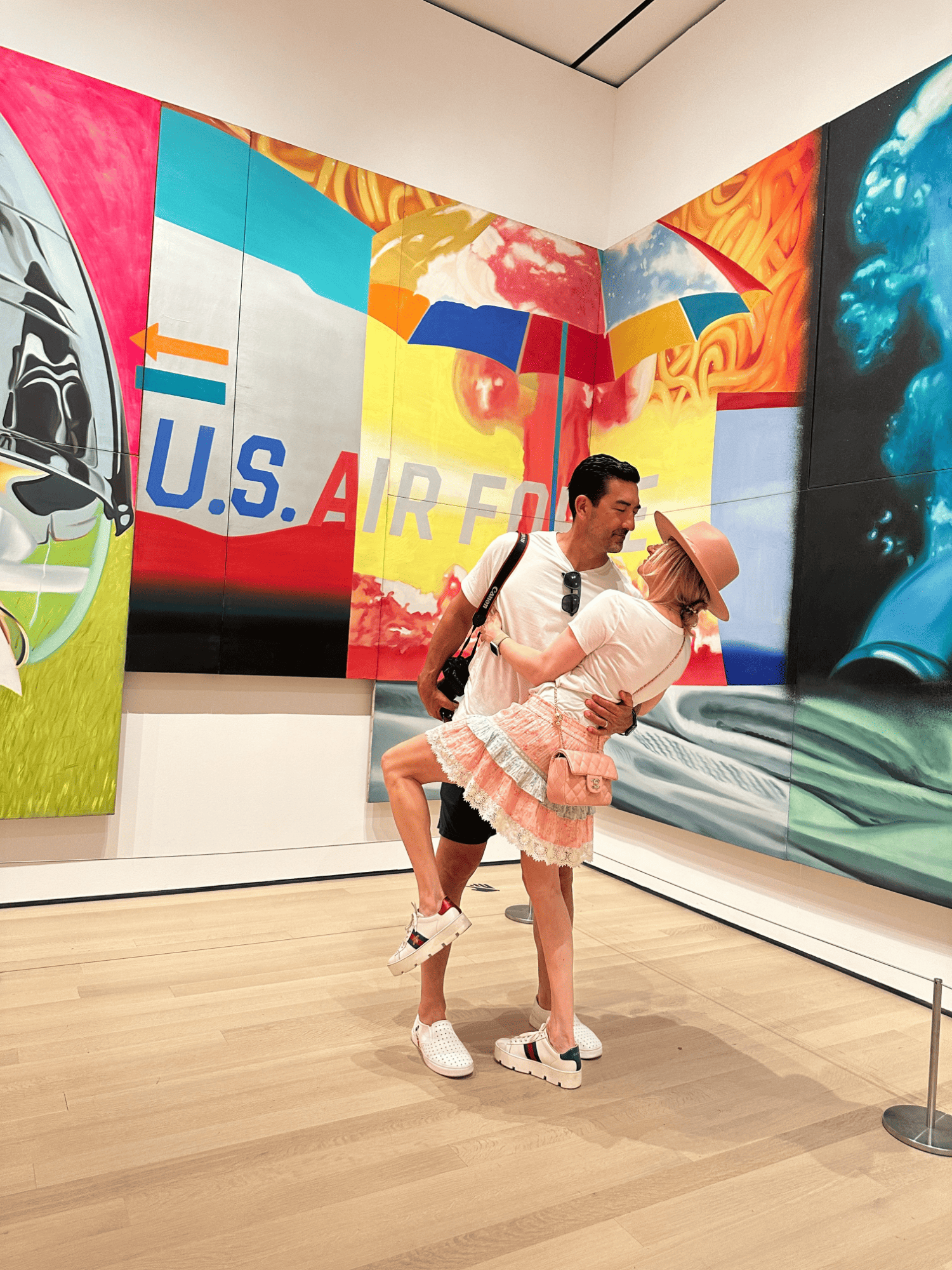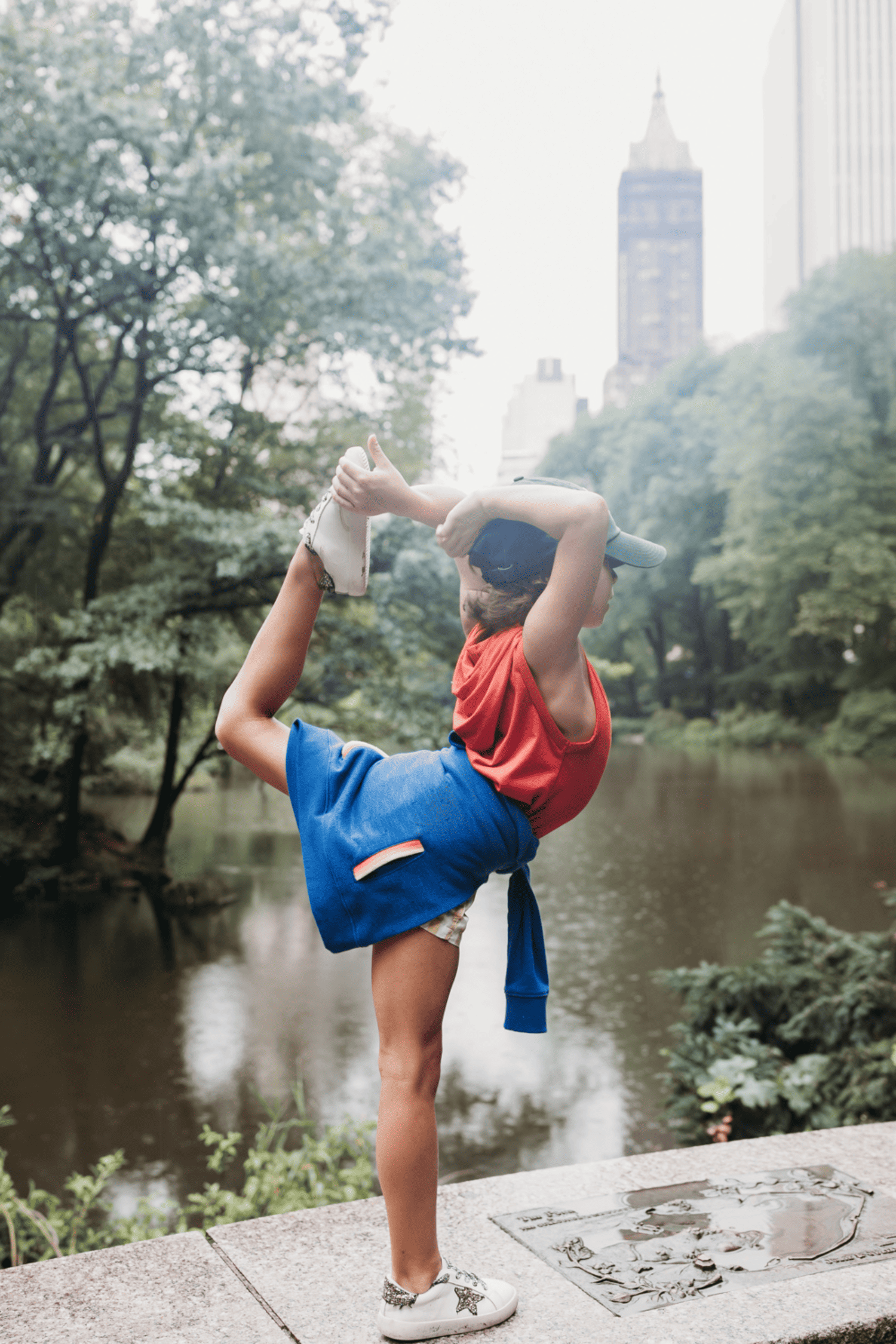 While not something we needed, since my kids are older, this is a feature I absolutely love. As you head out on your day to explore the city, one of the amenities the hotel offers is Silver Cross urban strollers. The best way to chauffeur your little ones around town in style
Where to Eat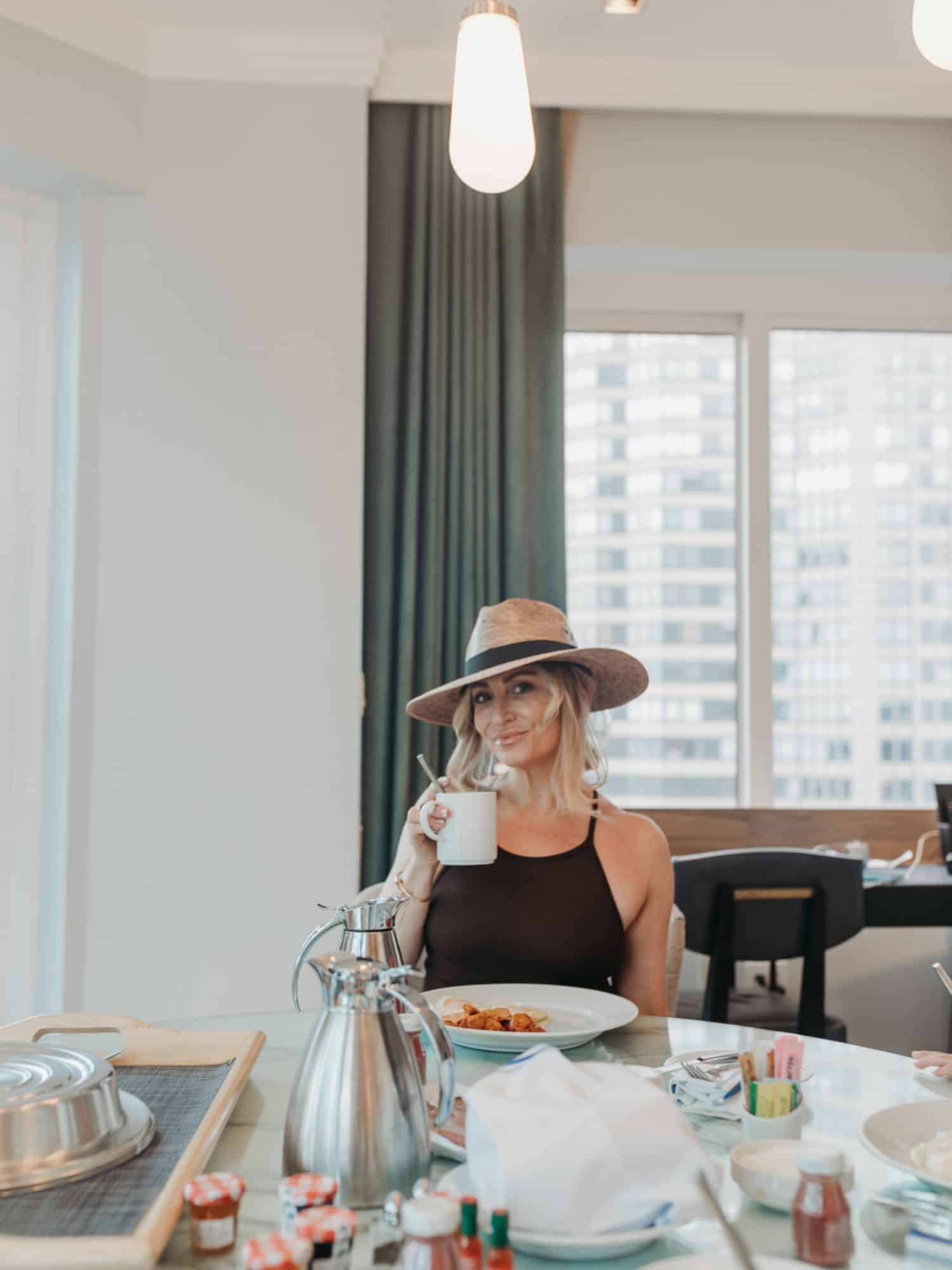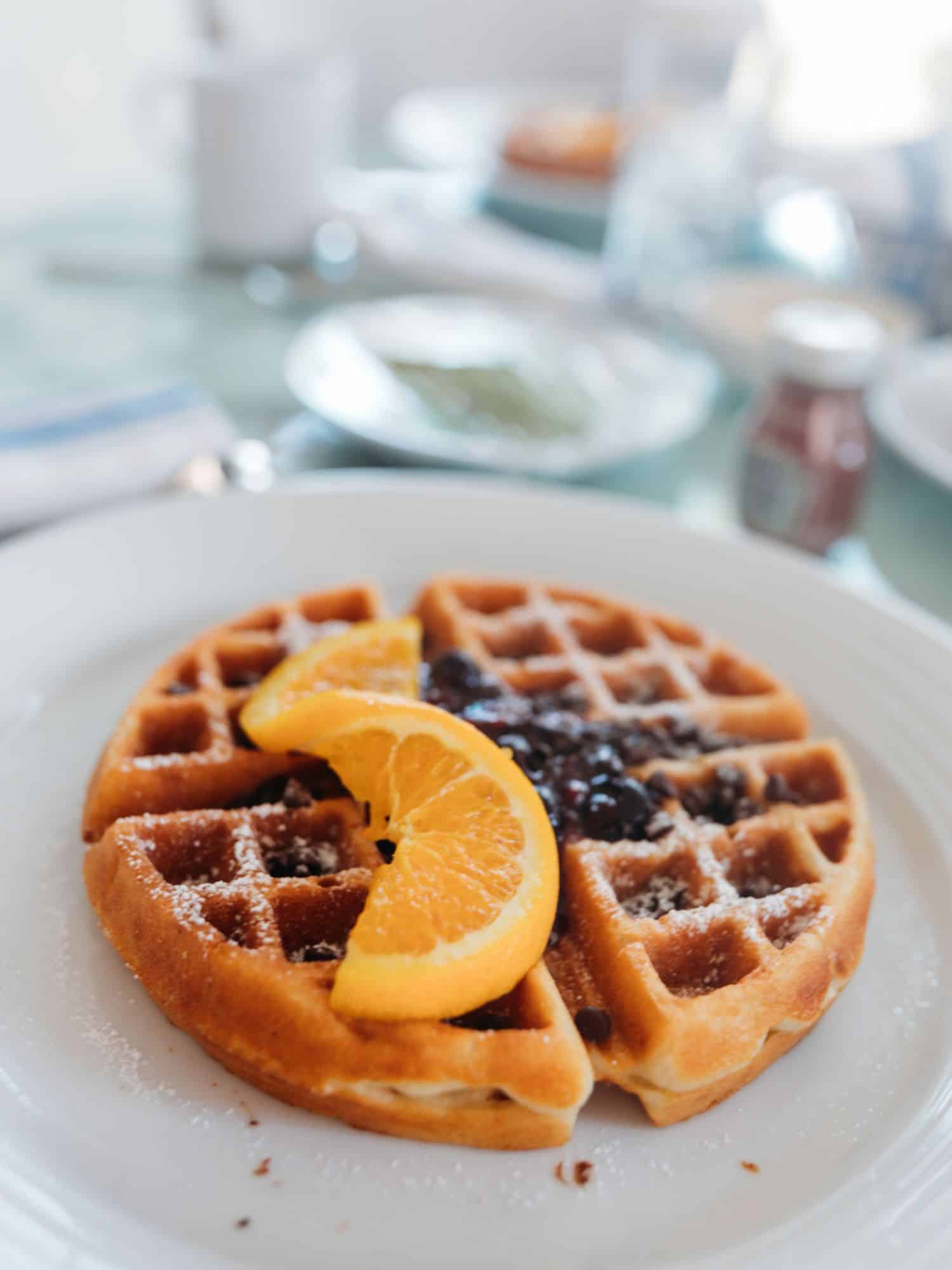 The Conrad NY Midtown has a renowned restaurant that offers exceptional dining experiences. In addition to an extensive selection of wines, Dabble, the onsite restaurant, has delicious cuisine crafted with local ingredients. Additionally, there is in-room dining 24 hours a day.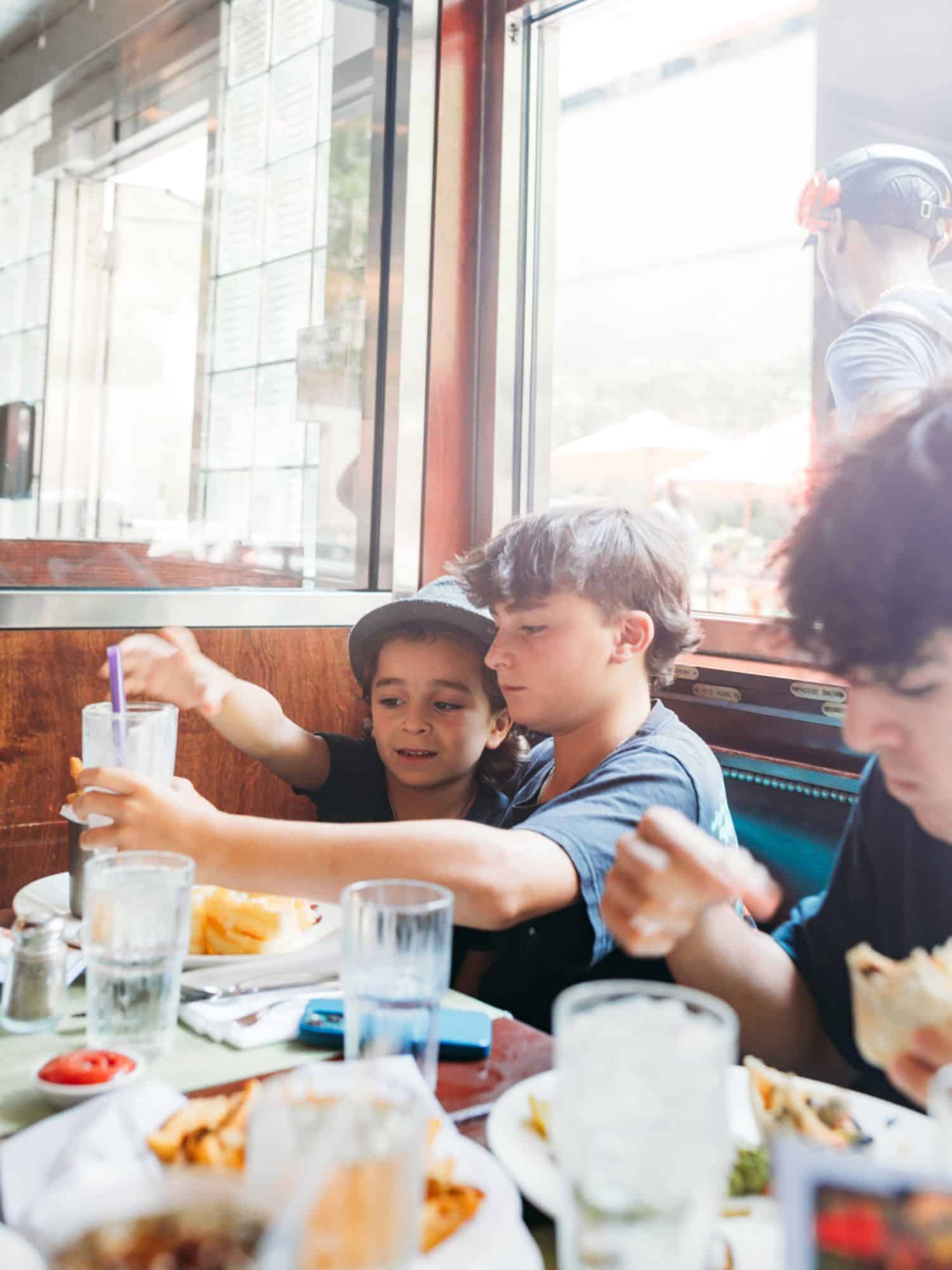 Of course, where the Conrad is located, you have amazing places to eat all around. There is an amazing French restaurant across the street and street vendors/ food trucks as you explore the area.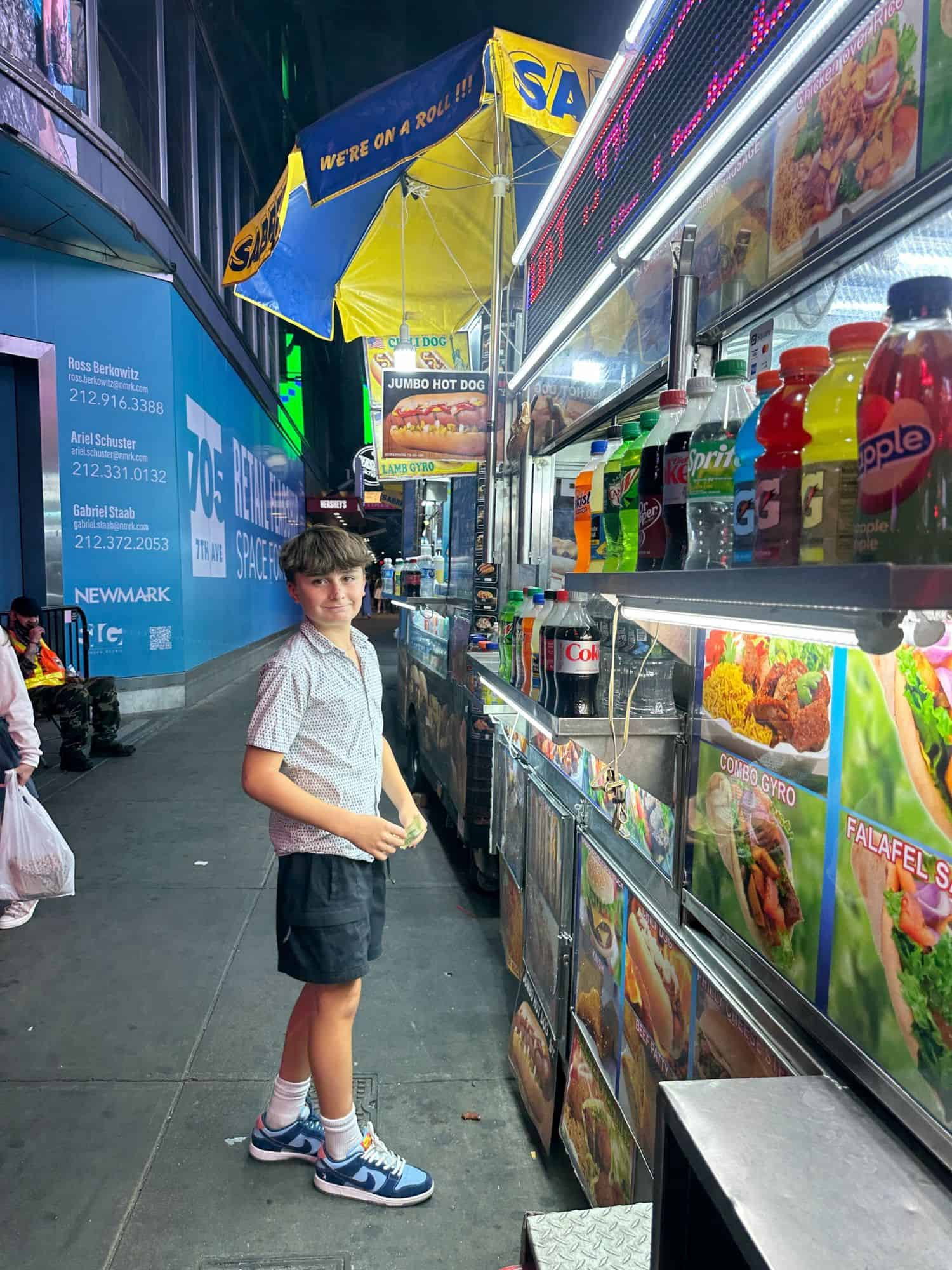 State of the Art Fitness Center
The wellness center at the hotel is state-of-the-art. This is an amazing way for guests to maintain their exercise routines during their stays. Of course, when we saw the barre, Brody had to try it for himself. The fitness center is open 24 hours, and features high performance cardio and strength training equipment. You can even book time with a trainer.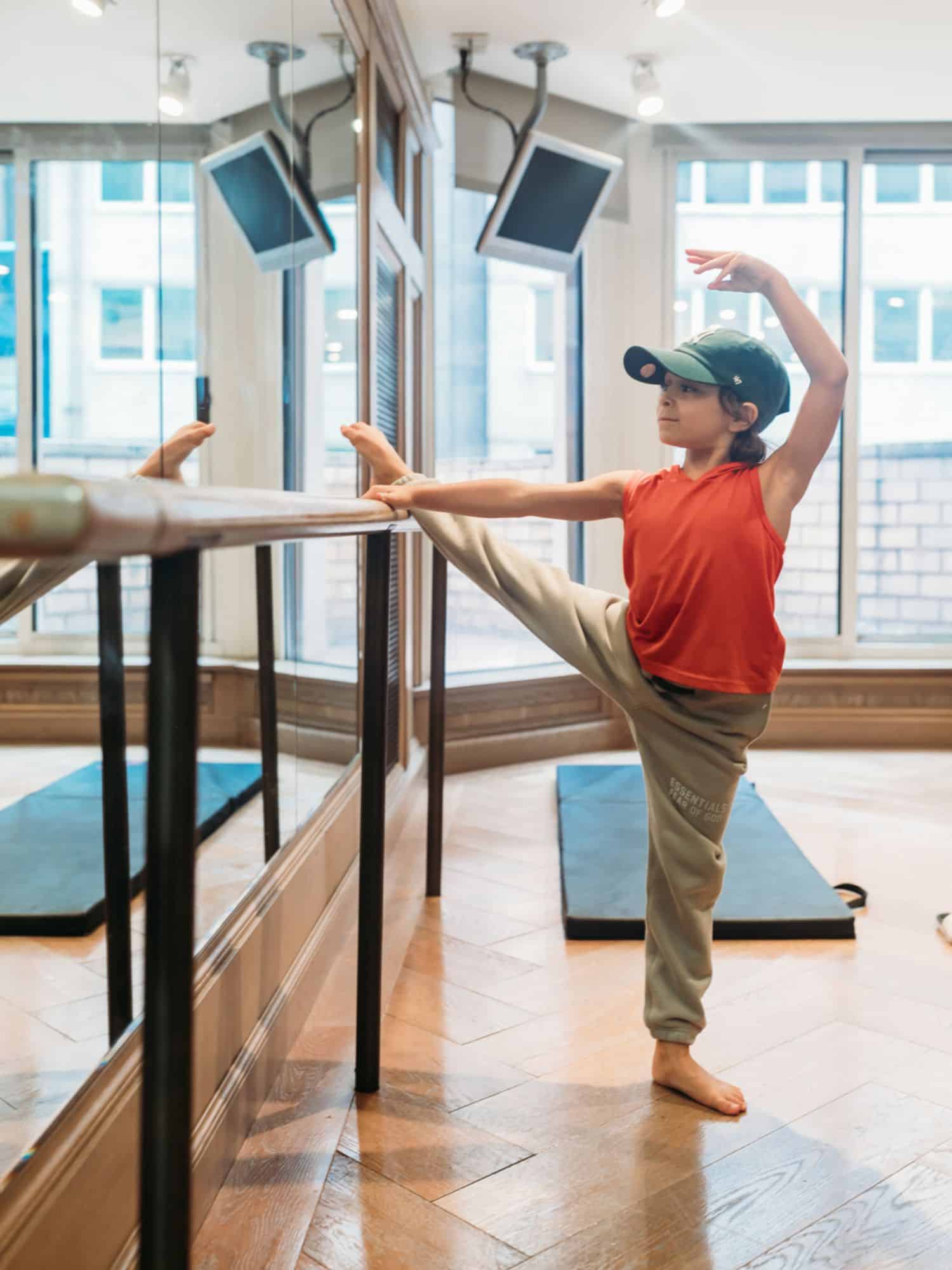 Impeccable Service
The hotel is known for its attentive and professional staff who strive to provide exceptional service to guests. Whether it's arranging transportation, offering local recommendations, getting those hard-to-get tickets, or ensuring a seamless stay, the team at Conrad NY Midtown is dedicated to guest satisfaction.
The Conrad NY Midtown offers exceptional experiences. In addition to live entertainment in the Dabble, Go Running Tours, Exhale Spa, Sound Bath Meditation, and Body Wellness classes.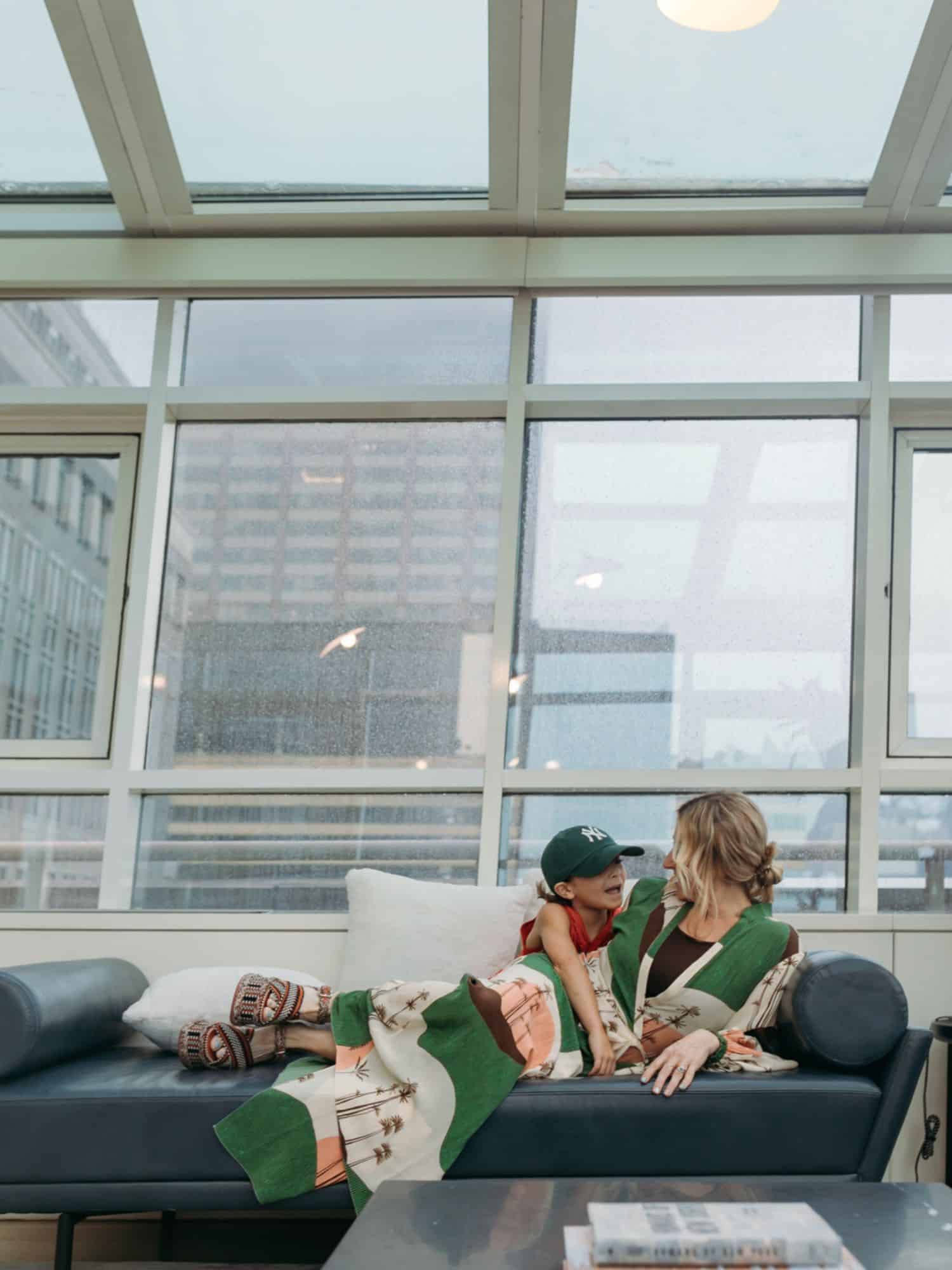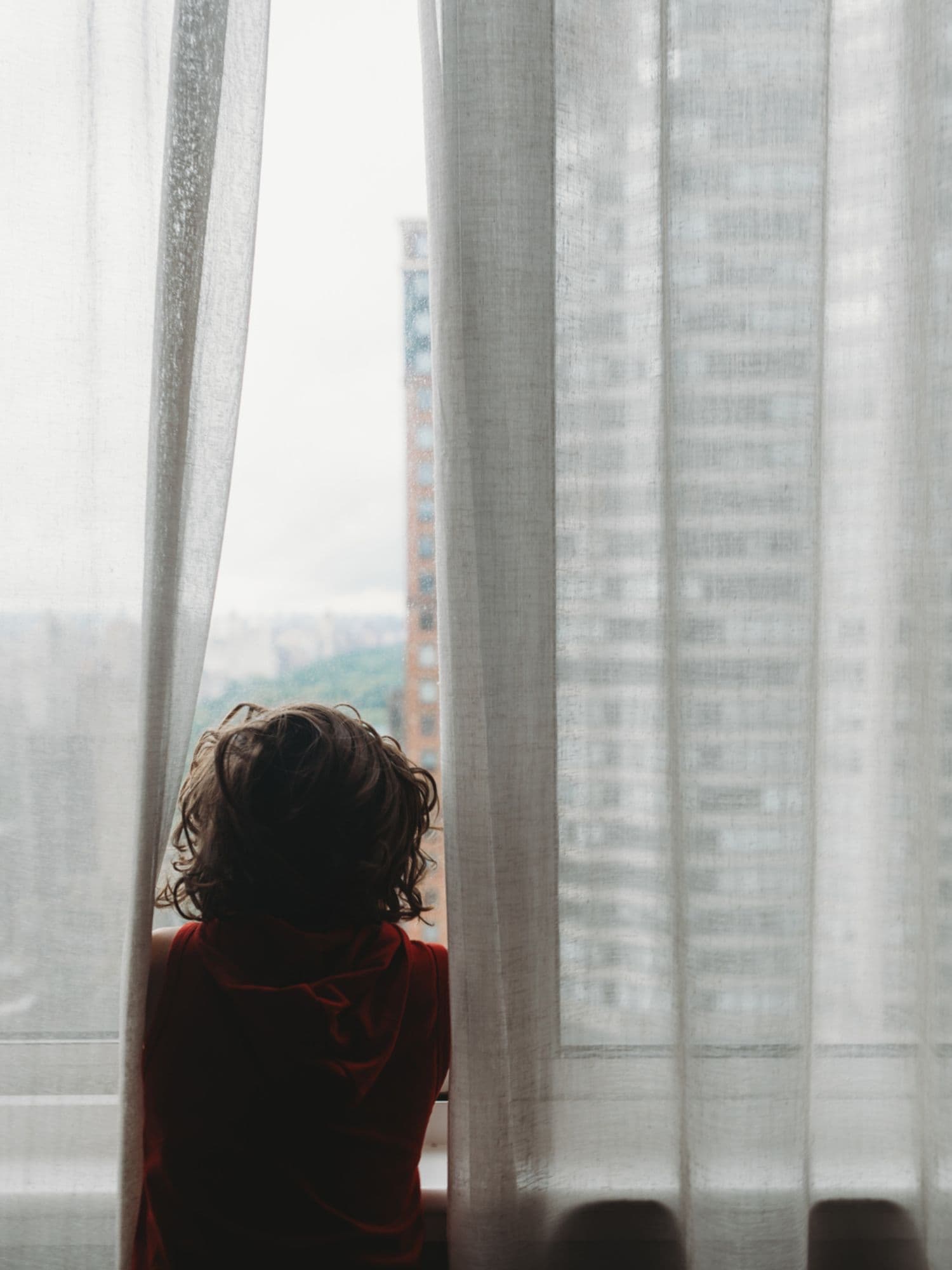 Whether you're embarking on a busy sightseeing adventure, planning a relaxed family retreat, or opting for a staycation, the Conrad Midtown is is an exceptional choice. With its prime location, top-notch amenities, and impeccable service, it's no wonder that this hotel is a favorite among visitors to the city.
Tips for Parenting In Style...
Never boring, always awesome. Keep up to date with the latest from City Girl Gone Mom.