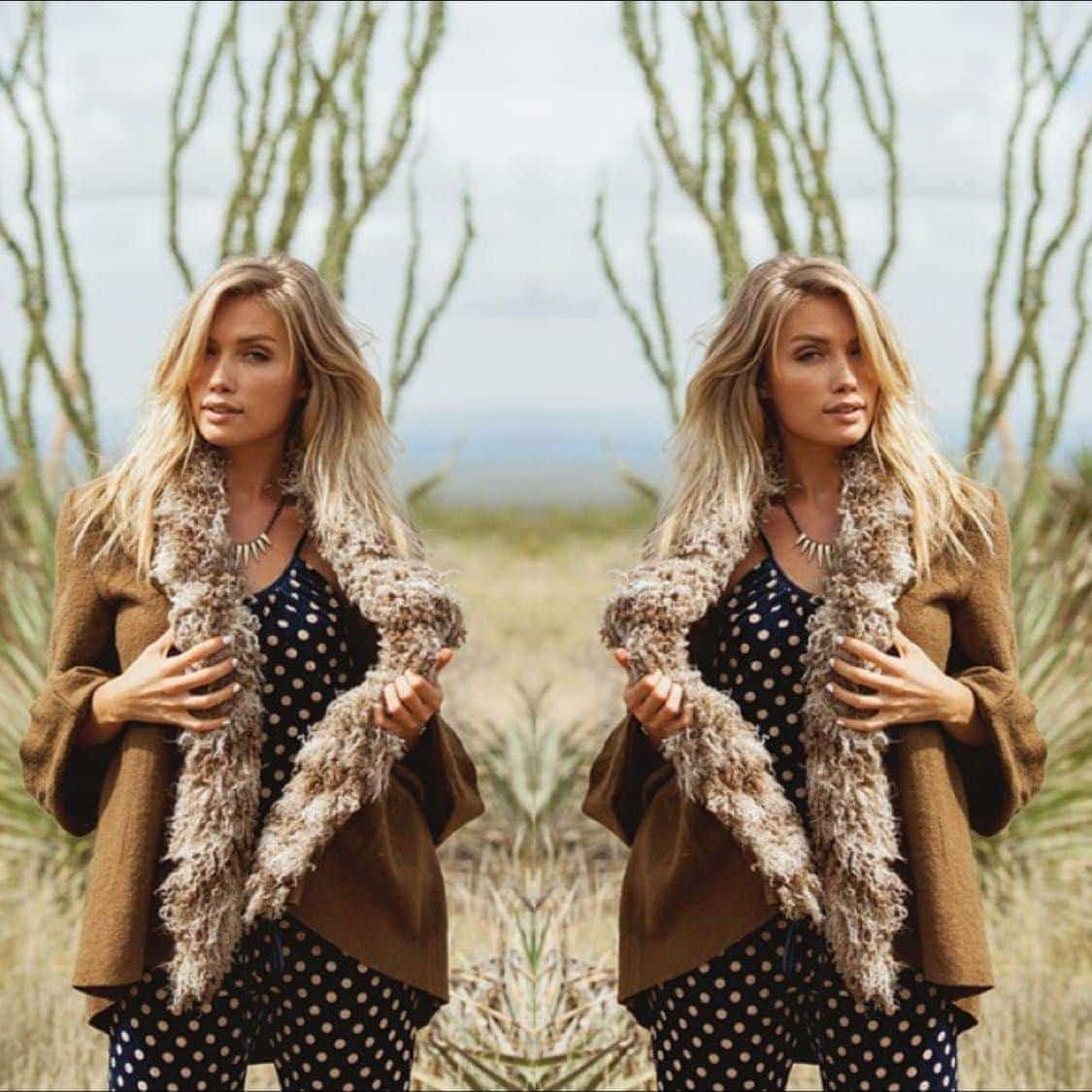 When I first moved back to San Diego 2 1/2 years ago, I remember exploring and stumbling into the boutique, Van De Vort located in Del Mar.  The girls that work there immediately took a liking to me and dressed me from head to toe.  It's a store that is filled with a trendy gypset-style that I am totally obsessed with.  This look also encompasses most California babes.
On one of my many secret spend-trips to Van De Vort, the girls introduced me to Junim LA. I didn't buy one dress, but more like 6.  I loved the way the silk felt and looked.  These dresses were so flattering on and completely hid any problem areas (not that I have any, wink wink).  If you didn't read my post on Junim LA nor have the chance to see all my mom friends looking fabulous in Haley Solar's designs, you can read about it here.
After I featured Junim La on my lifestyle blog, Haley reached out and asked me to have a trunk show.  I happily and gladly obliged.  I had the pleasure to FINALLY meet one of my favorite designers.  To say she is super adorable is an understatement.  She's the full monty.  AKA "The Package Deal," super adorable, sweet and ultra creative.
I called all of my favorite friends to join in on the fun and fuss over her designs.  Haley told us stories and we passed around the champagne while my girls got to try on her awesome collection of wanderlust threads.  For me, this is my favorite type of shopping, in my house with my great friends using all the bedrooms as dressing rooms. Super Fun!
Mara, Haley's assistant designer found her spot with a view to steam out any wrinkles.  Both Haley & Mara loved taking in the view while prepping for the show.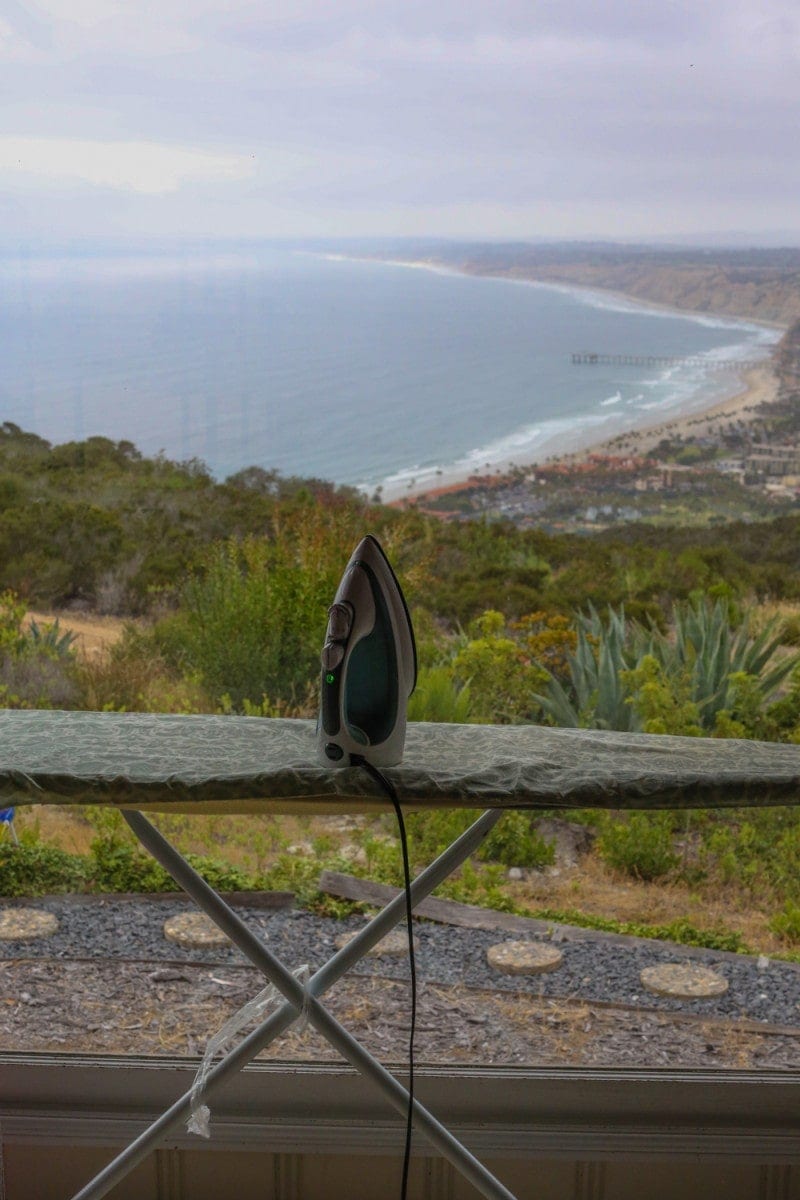 I have to admit, now that I am 6 1/2 months pregnant with my 4th, it's quite refreshing that I could still wear my Junim pieces.  The cut of her line is so forgiving even with a growing baby bump.  As my previously flat belly turns into a baby bump (basketball) and as my expectant mama's clothes grow tight, I would try just about anything to extend the life of my pre-pregnancy clothes before diving into the world of maternity wear.   However, with my Junim LA pieces I am able to wear them without any problems.  Haley's silk wonders are super cute with a pair of booties and such a great staple for your wardrobe when you are trying to throw an outfit together (pregnant or not).
All in all, the evening was a great success, and my friends loved meeting the designer, and her assistant Mara.  Truth is: your vibe creates your tribe, and I was thrilled to have my friend Tracy help host and all the girls that took the time out to be part of the fun.  If you missed the trunk show or wish you lived closer, don't worry, you can use the code CGGM2015 to save an additional 20% off your order at Junim LA.
Here are my top five picks from Haley's Collection:  Use the code above for a stellar discount!
1. Indio Flutter Sleeve Romper
2. Indio Pullover in Reflection (or every color)
I would love to hear from you, comment below and don't forget to subscribe to my blog!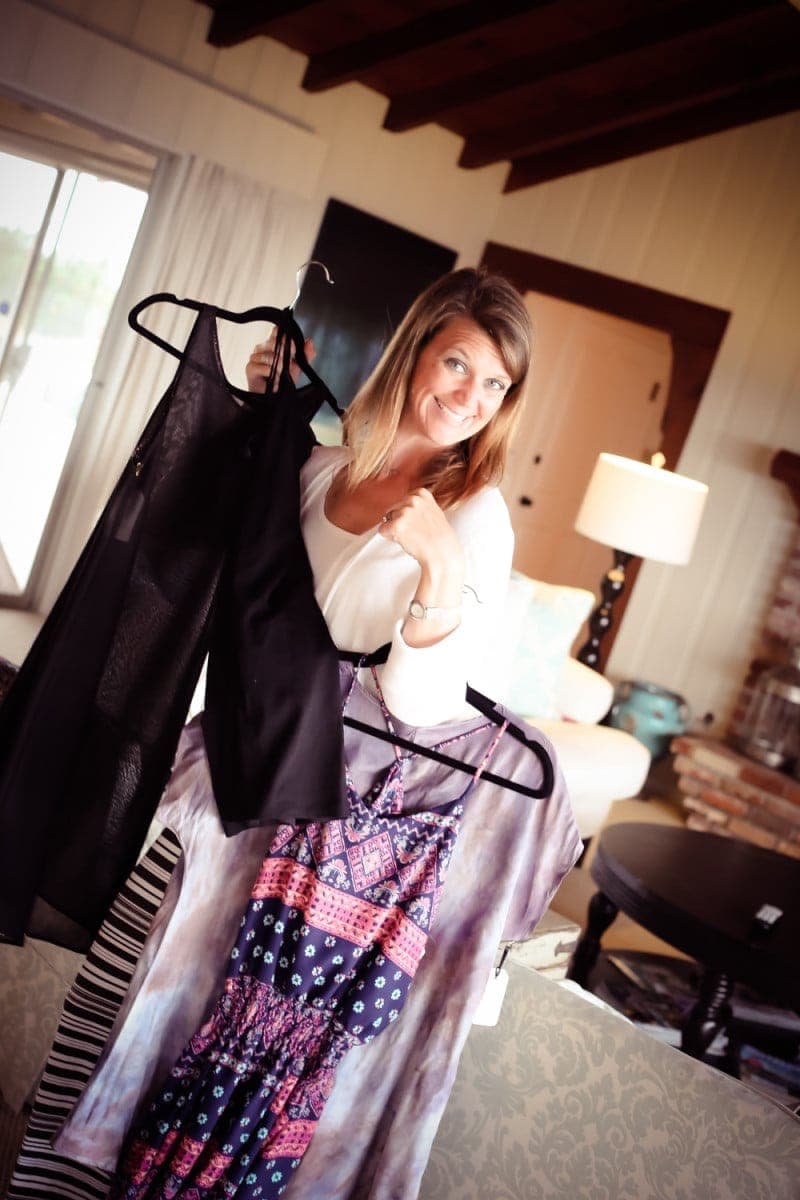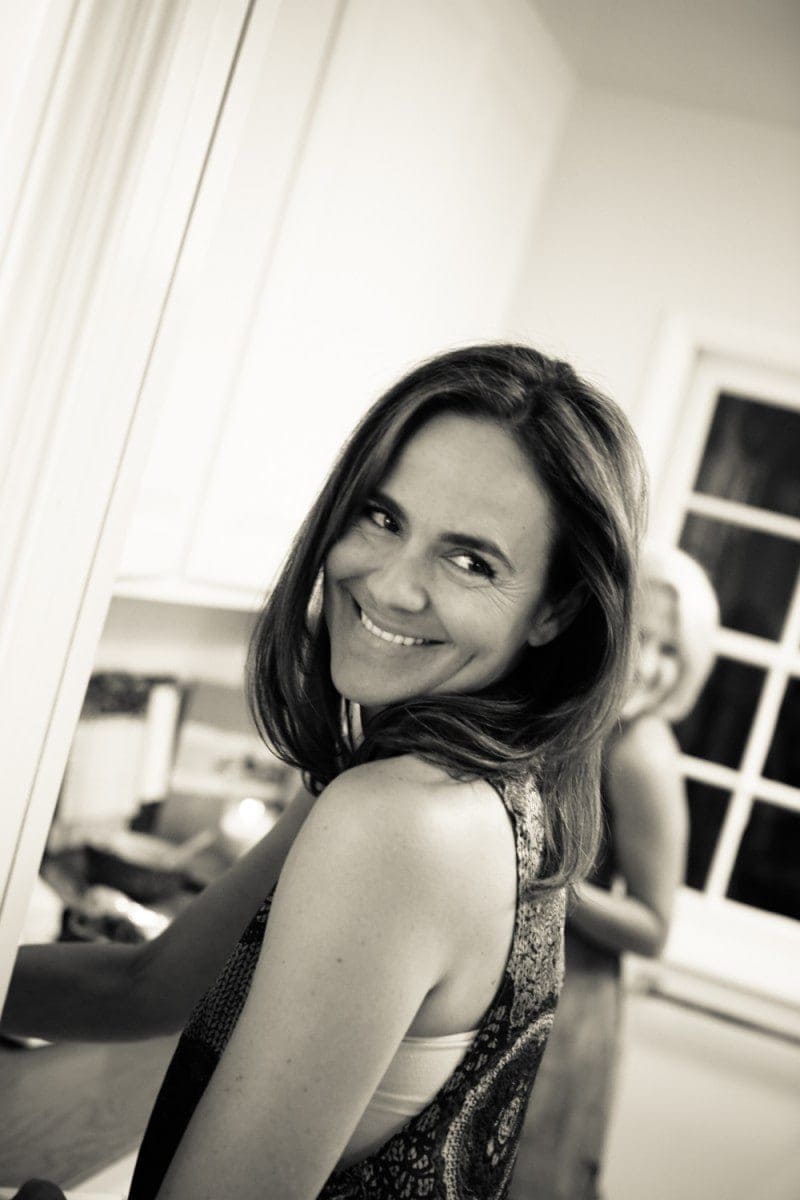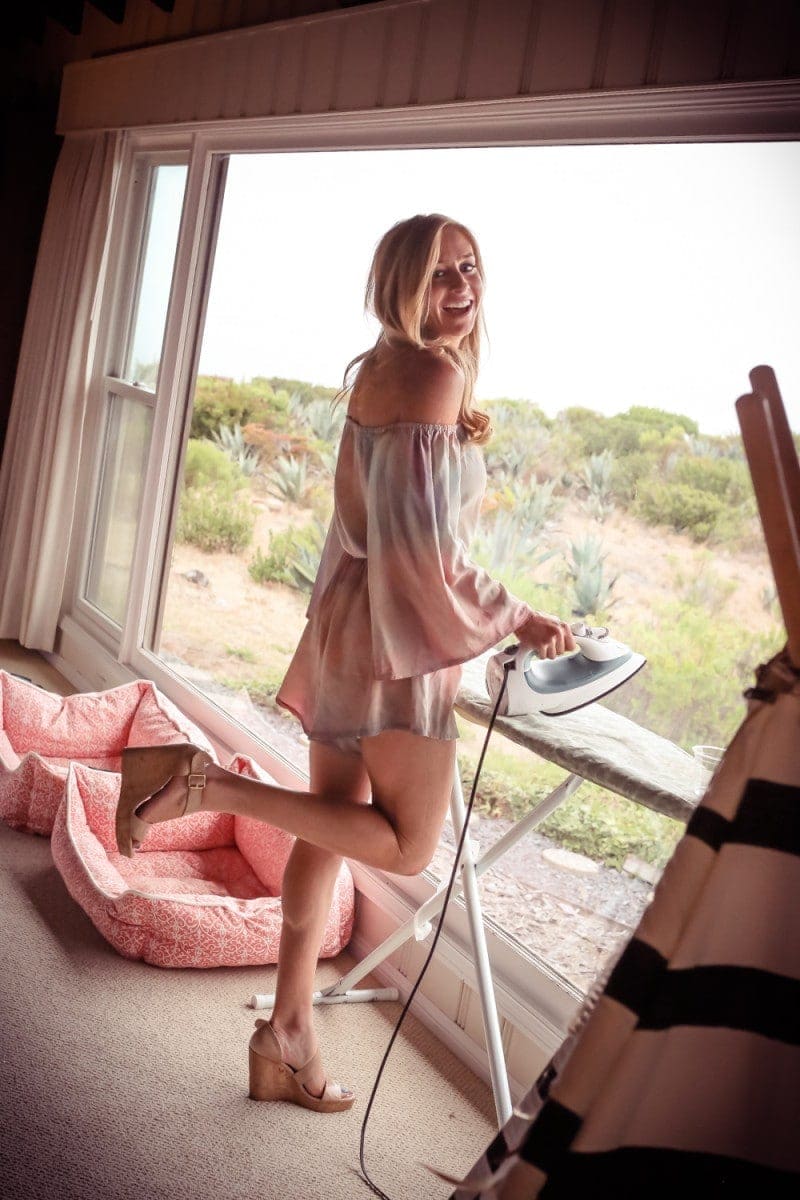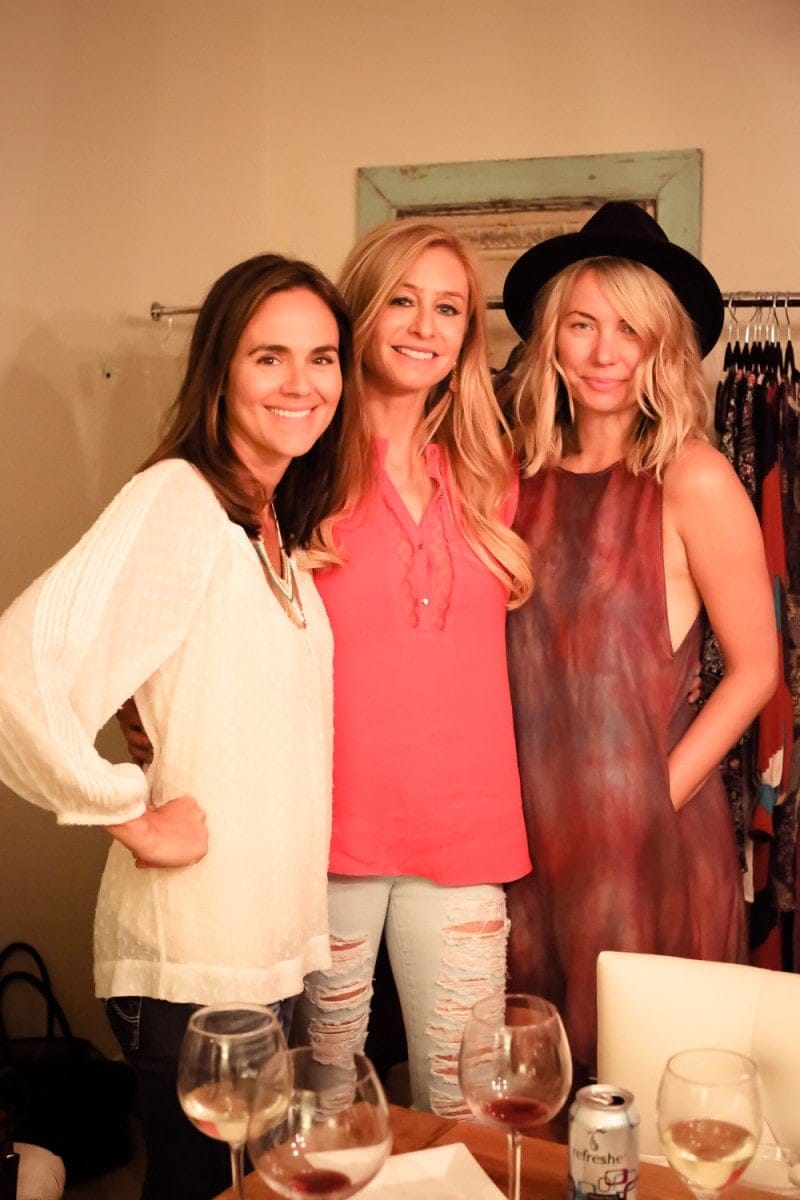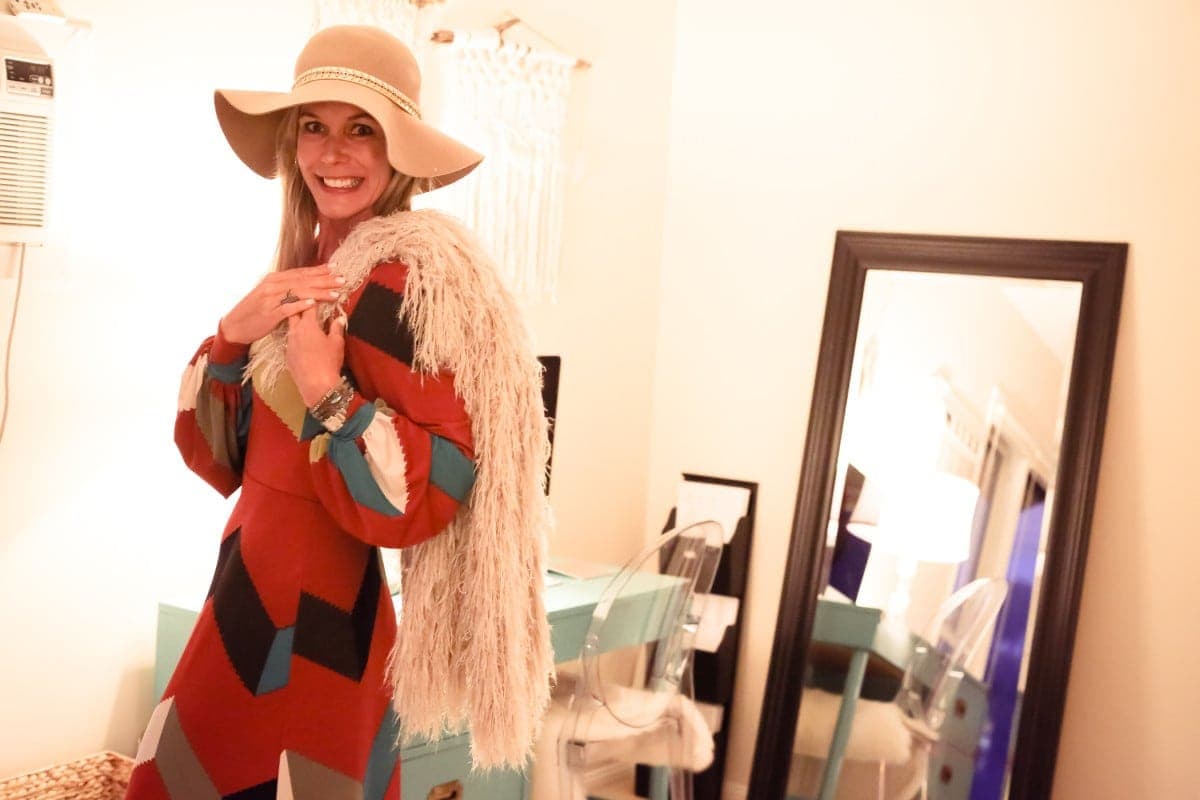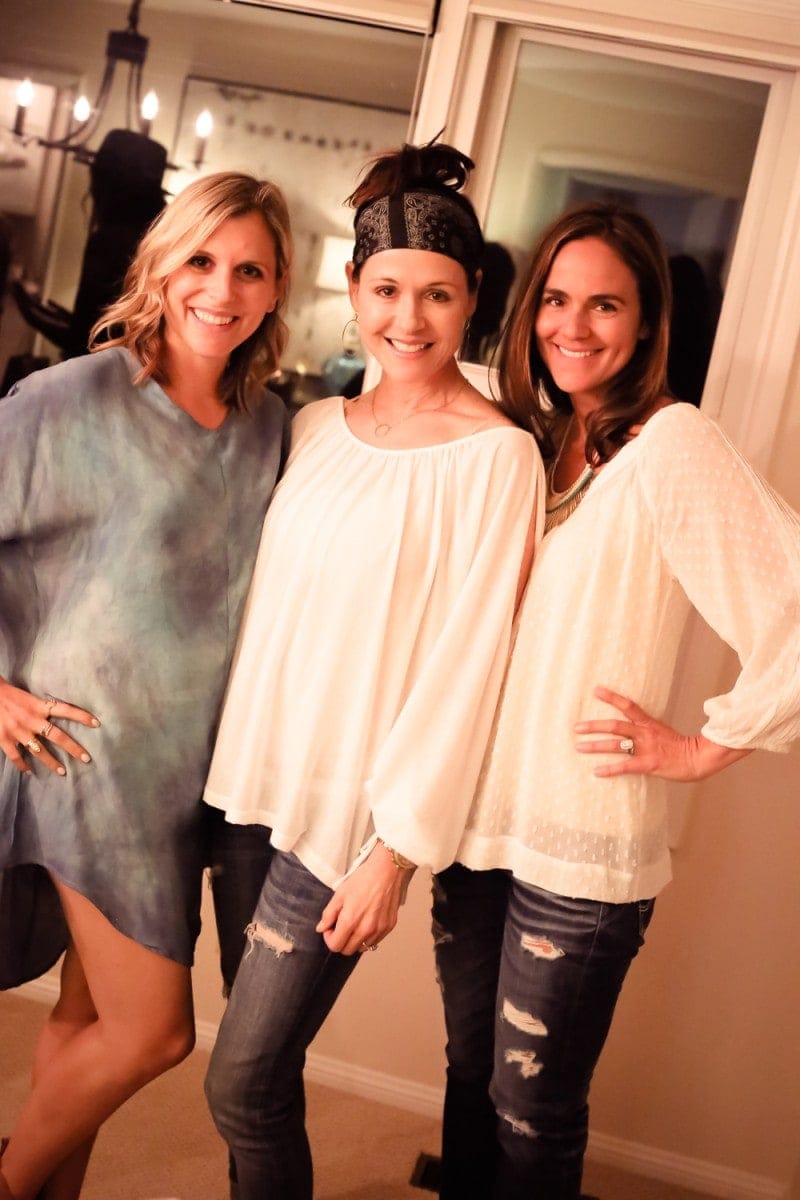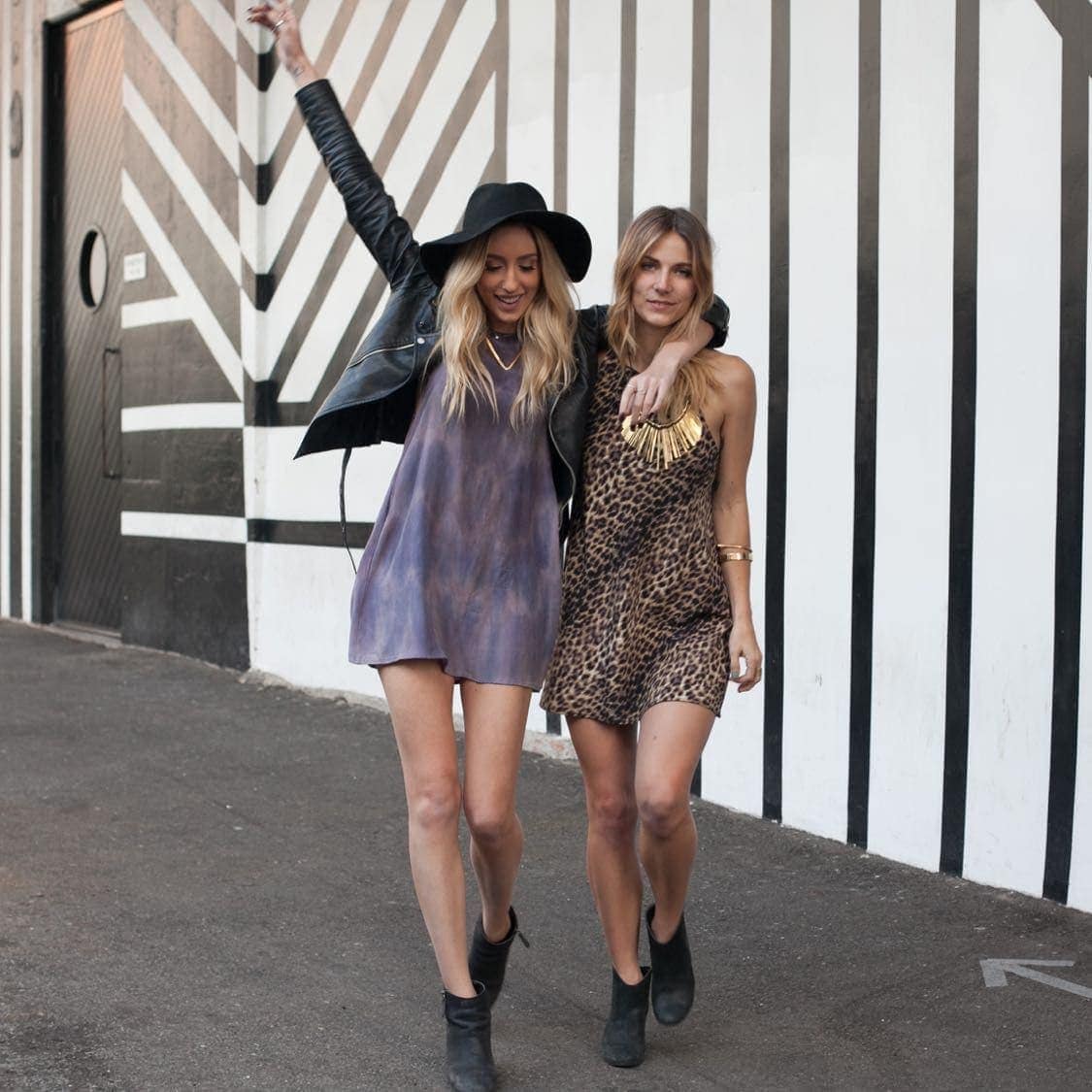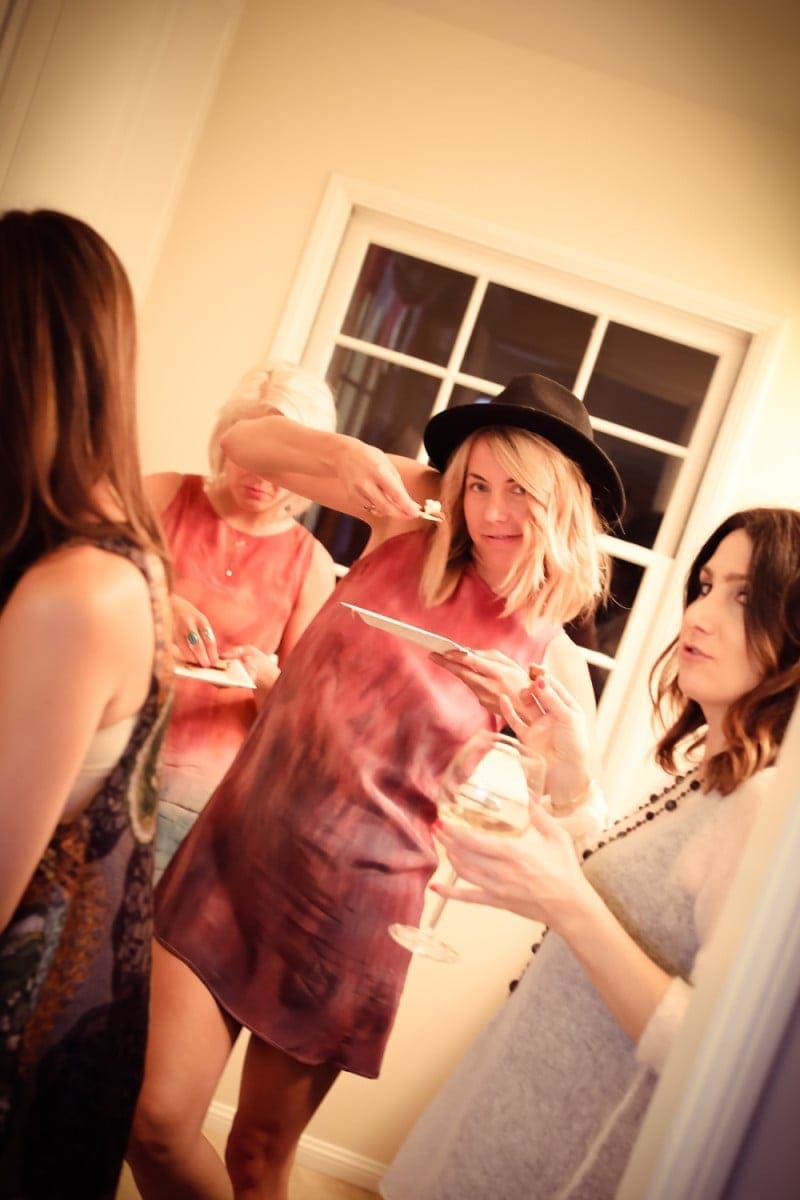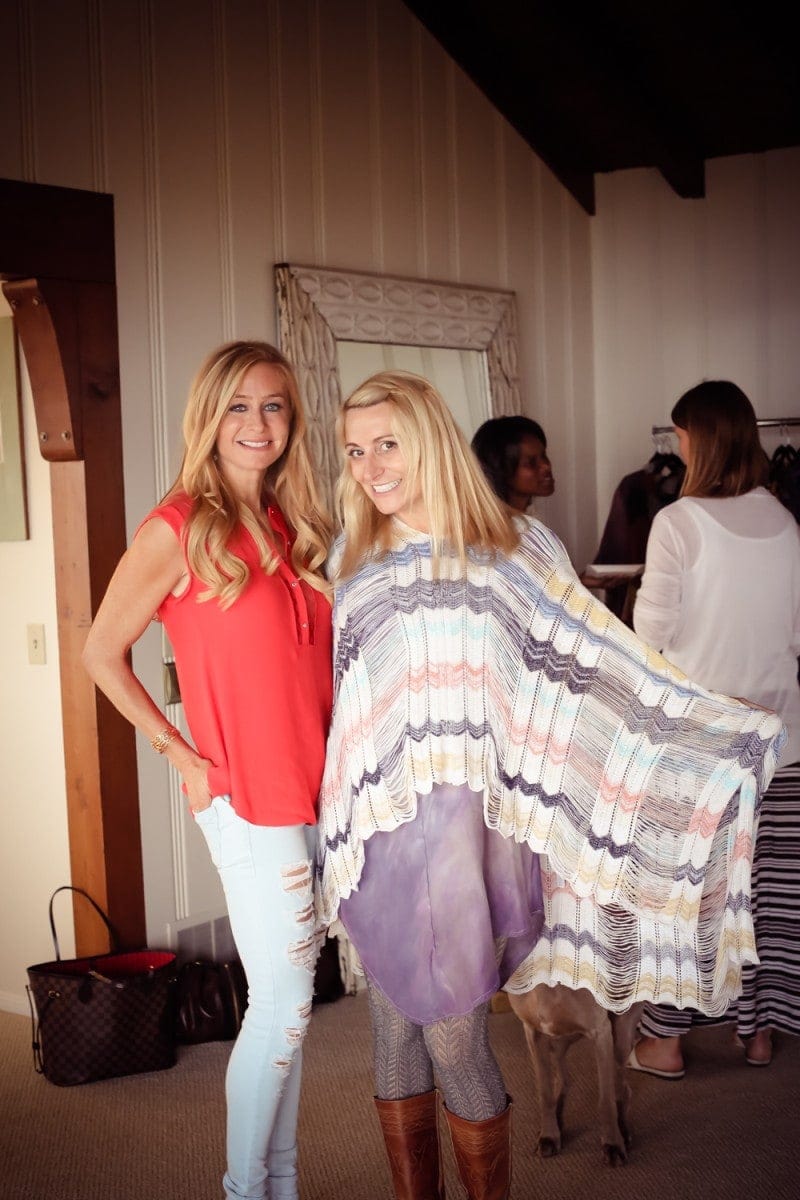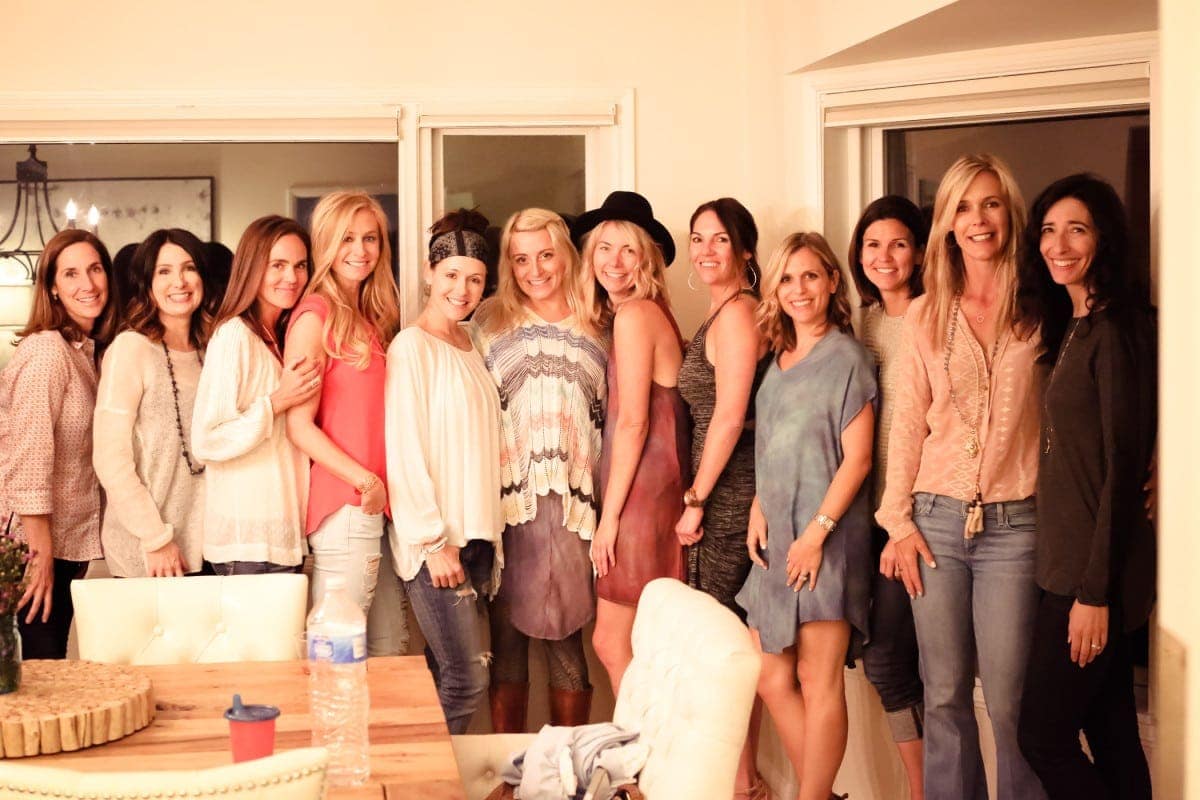 Thank you Haley Solar for bringing us girls in San Diego a treat with all your designs & Cheers until the next trunk show!
Tips for Parenting In Style...
Never boring, always awesome. Keep up to date with the latest from City Girl Gone Mom.