Valentine's Day is right around the corner! We love creating fun crafts, buying each other special gifts, and eating lots of chocolate. But heart-shaped chocolates aren't the only treats to enjoy on Valentine's Day! Cupid delivered these totally cute and festive treats to make with your mini valentines, all from my favorite fellow bloggers and moms! From brownies to yogurt bites, there's plenty here to fall in love with.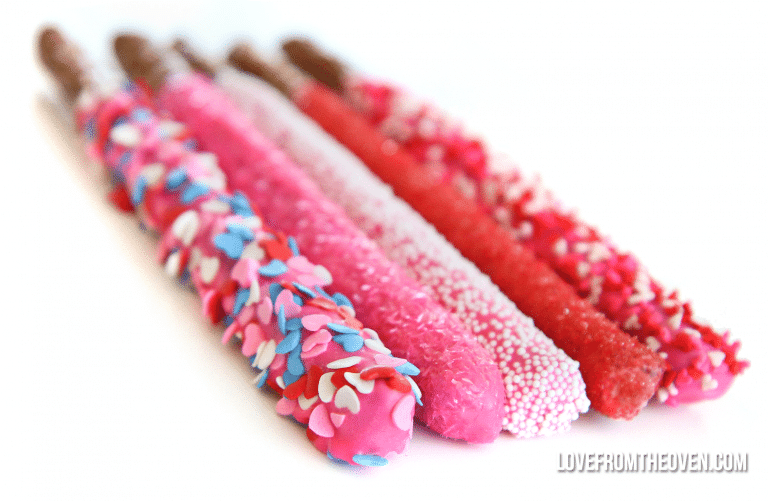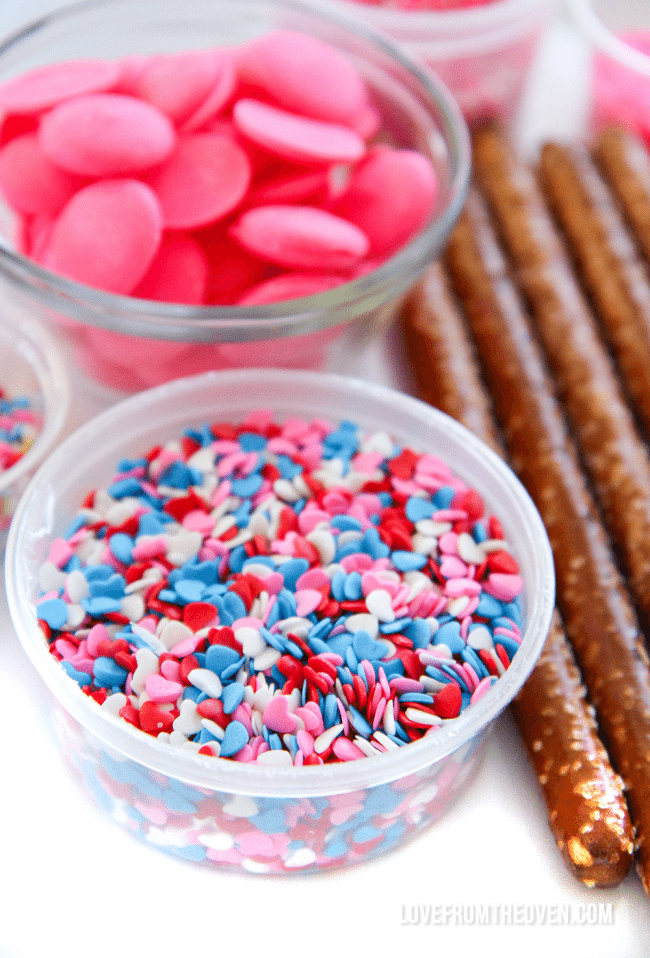 Festive Chocolate-Dipped Pretzels
A no-bake recipe is great for the littles. Try this one from Love From the Oven. Use whatever chocolate you like, dip the pretzel sticks, and decorate with pink, red, and white edible glitter or sprinkles.
Heart Fruit Salad
Candy-sweet fruit salad, please! This easy recipe from Design Intuition calls for a ripe watermelon and heart-shaped cookie cutters, dicing them into a bowl of watermelon hearts. Yum! Perfect for kids of any age—from toddler to teen.

(Shot Through The) Heart-Shaped Brownies
Box mix brownies for the win! Mix up some of these quick and easy heart-shaped brownies from It's Always Autumn! These are fun because you get to combine a few sweet treats into one, including the brownies, frosting, and gummy candies. The end result is an arrow shot through a heart (and you're to blame).
XO Rice Krispie Treats
Save this sweet treat for your older kids. The XO rice krispie treats from Two Sisters Crafting are fun, but can be a little messy for the littles. Use letter molds to morph your Xs and Os (or get creative with your hands), and play with food coloring to add a festive touch.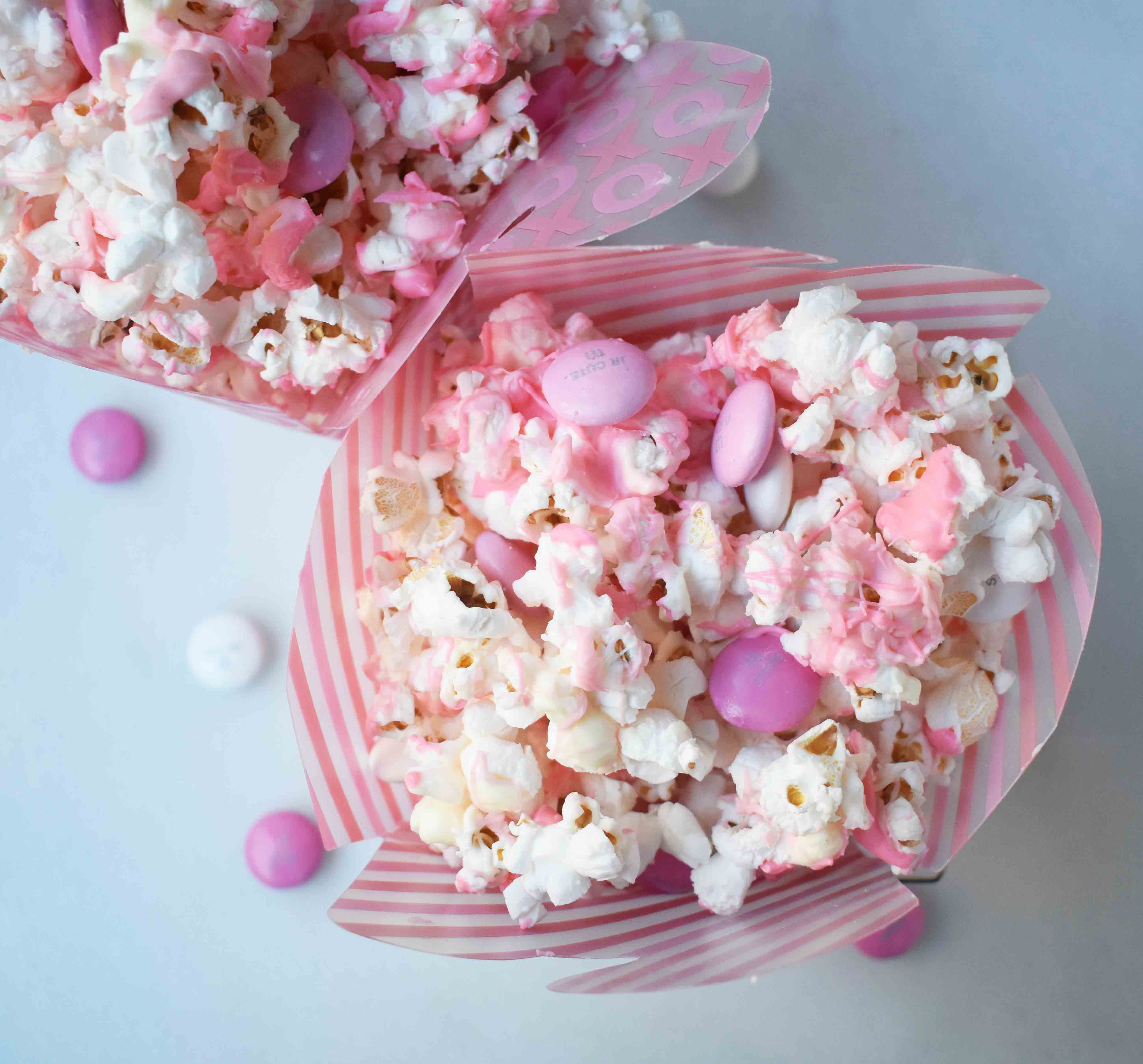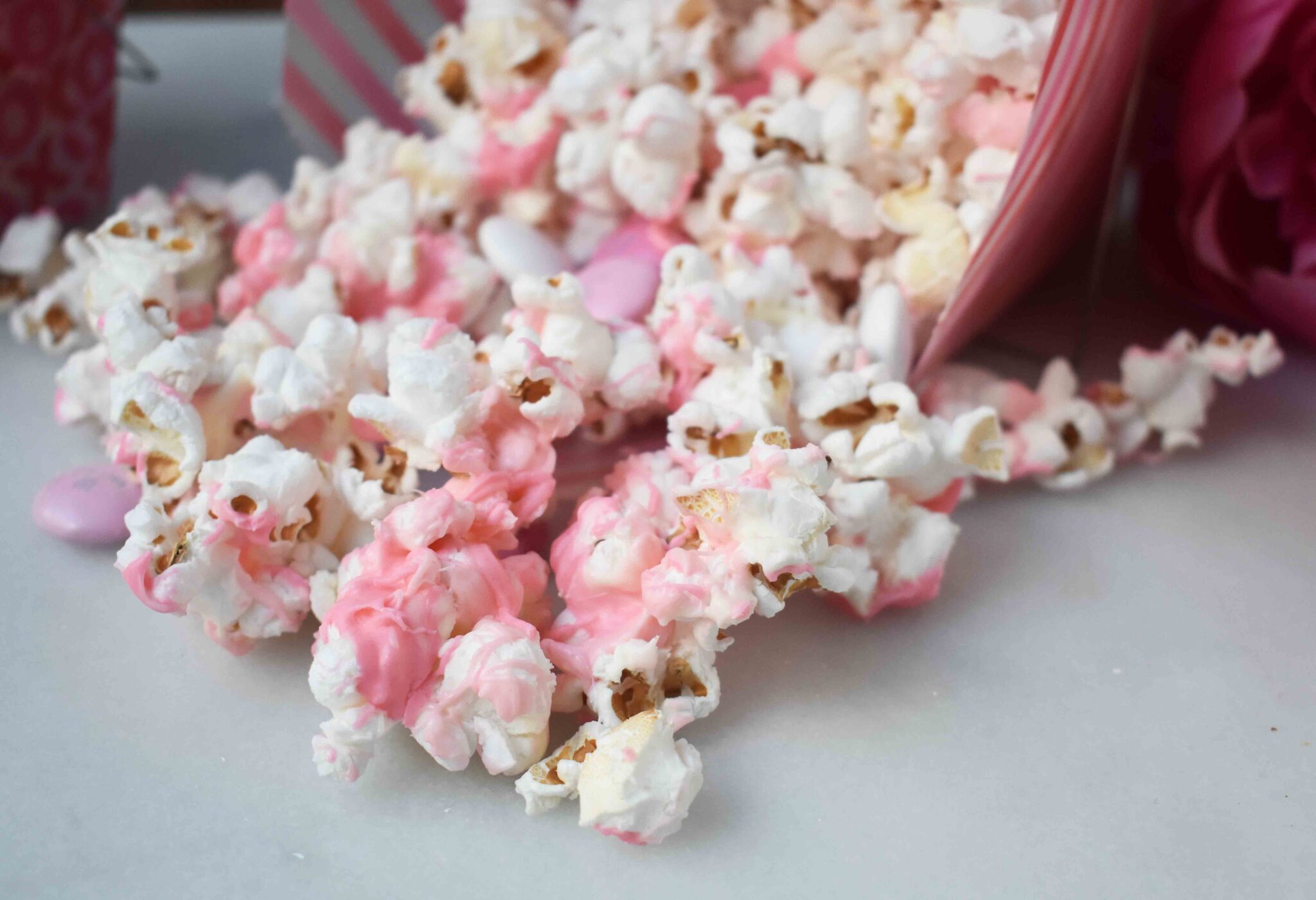 White Chocolate Popcorn
Okay, how adorable is this white chocolate popcorn from Modern Honey?! Made with freshly popped popcorn, salt, melted white chocolate, and V-day-colored M&Ms, it's a cute snack that comes together quickly.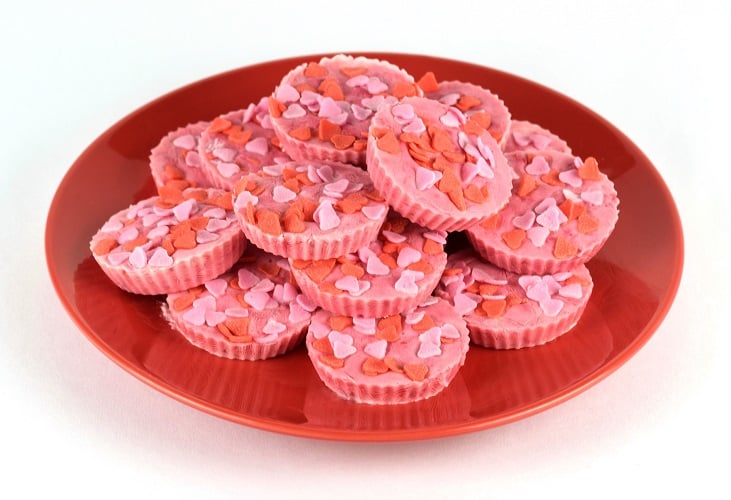 Fruity Frozen Yogurt Bites
Want a healthier option that's just as tasty as chocolates and candies? This recipe from Crafty Morning uses greek yogurt, honey, and fresh raspberries for a colorful and slightly "better for you" treat. It is topped with sprinkles because, well, it's Valentine's Day.
Heart-Shaped Gumdrops
Making gumdrops is not as difficult as you may think! This Worthey Read recipe calls for applesauce, sugar, Jello, gelatin, and lemon juice for a sweet, tart, and chewy gummy. Save this for your older kids, but share it with the whole fam!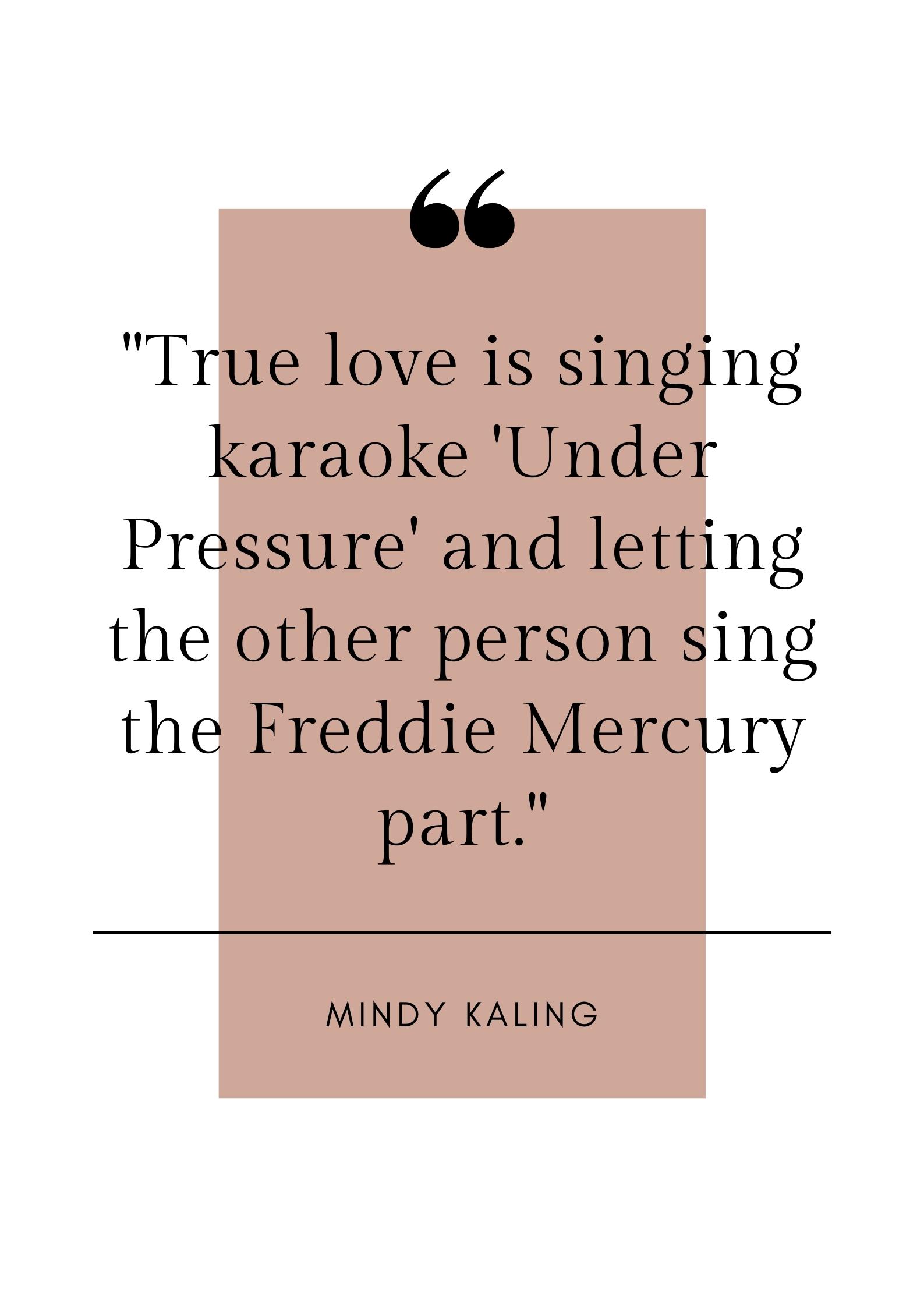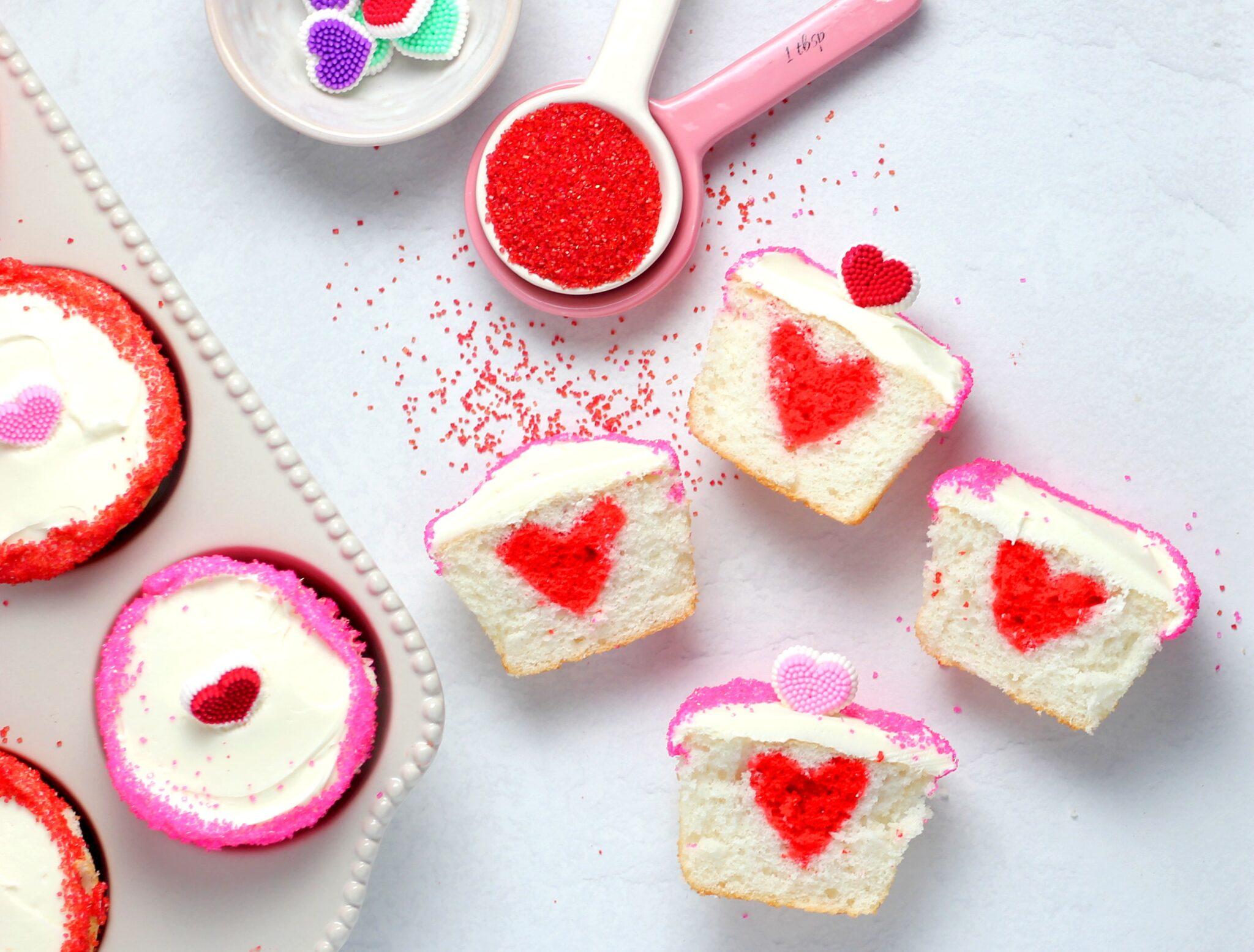 Tips for Parenting In Style...
Never boring, always awesome. Keep up to date with the latest from City Girl Gone Mom.