Every Friday I love presenting to you my favorite picks of what to wear to look like the ultra fashionable mom.  Besides my fashion favorites, Father's day is surely creeping up and if you didn't read my post about what to get dad click here.  However, this week I simply want to focus on "Tis the season to be giving."  No it's not Christmas, but we are just entering summer and if we only give during the holiday months, it surely wouldn't be enough for these charities to thrive.
After Hurricane Sandy and my efforts to organize and execute a relief center in Staten Island were successful, my church family insisted I needed to keep spreading the word for those that need help.  The elders at my church and their words have resonated with me for quite sometime.  What better platform do I have now than my lifestyle blog to present to you some amazing causes worth contributing to.  There are a plethora of charities my friends and I are passionate about, here are just a few: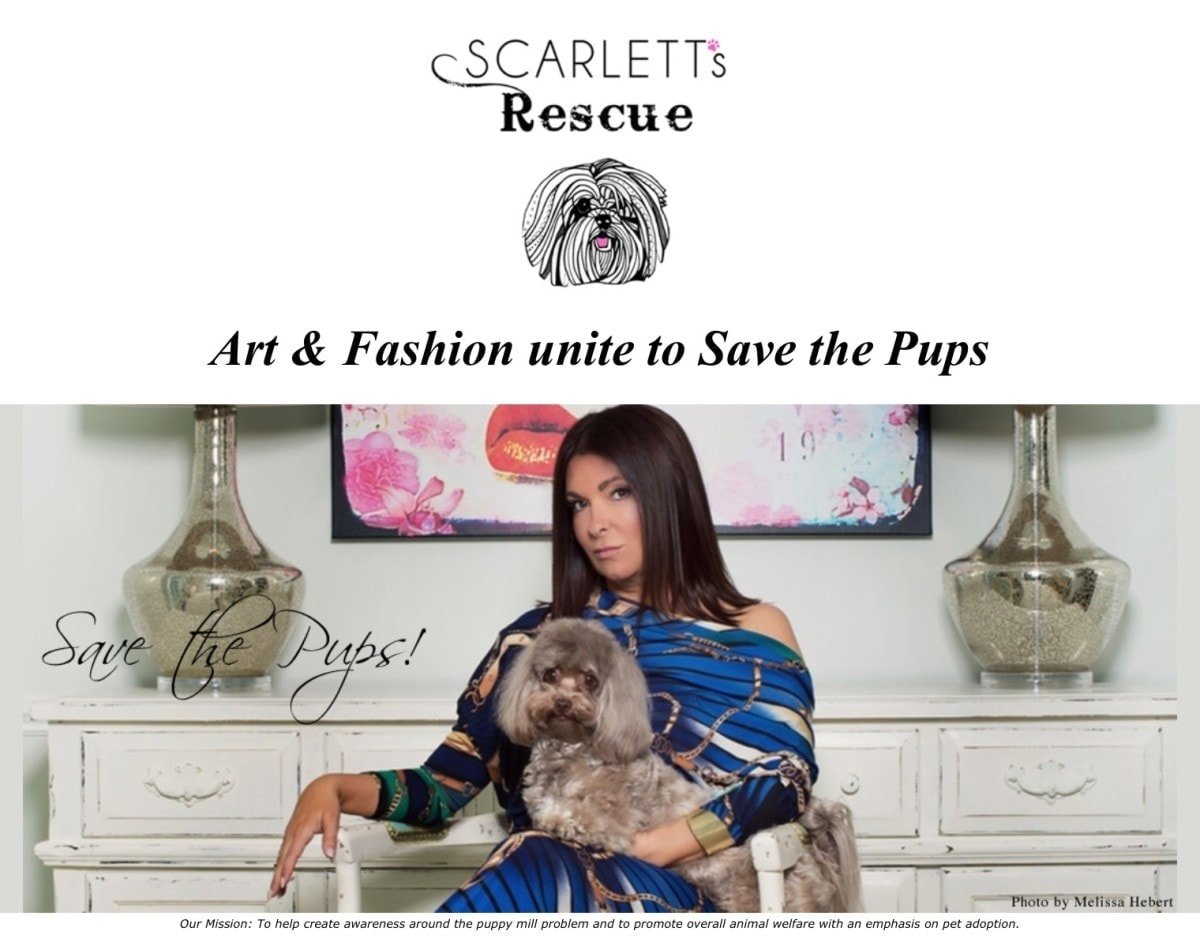 Scarlett's Rescue was started by a friend of mine, Bridgett Rowley after she rescued her Maltese/Shih Tzu, Scarlett O'Hara from a North Carolina Puppy Mill.  Bridget was a handbag designer in LA and has been an artist for many years.  Bridget decided to bring art and fashion together to save these precious fur babies.  Her company partners with several national artists and designers who have come together to give 25 % of their annual profits to various animal rescue groups.  Click here to see the beautiful items she offers on her site.
Bridgett is currently working with legislatures to get a puppy mill bill passed in NC by creating awareness through her event, Canines & Couture.  Scarlett's Rescue will donate 25% of profits to various animal rescue groups.  But it doesn't end there!! Bridgett has an event once a year, Canines & Couture where rescue dogs take the runway strutting their finest fashions.  This event is designed to create awareness around the ever-growing puppy mill problem and promote animal adoption.  The rescues get to walk the red carpet, walk the catwalk, and get photographed by the paparazzi.  What I love about this event is the admission fee is a bag of dog food which is then dispersed to various shelters.  For more information and how to donate contact Bridgett Rowley, at bridgettrowley@icloud.com.  I couldn't be more proud of her for what she has done for all the fur babies that need to be rescued!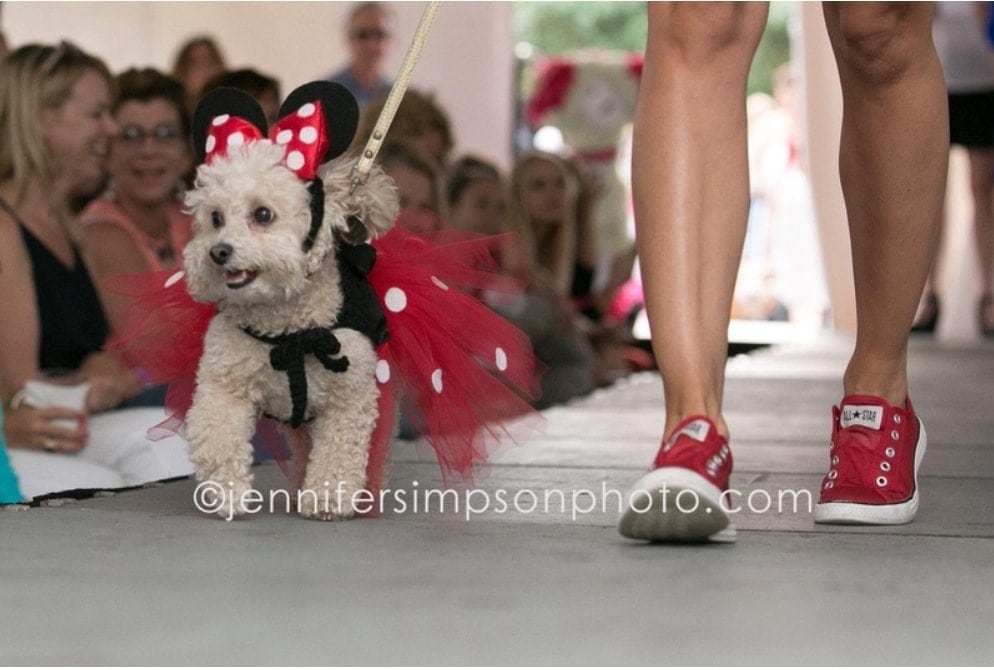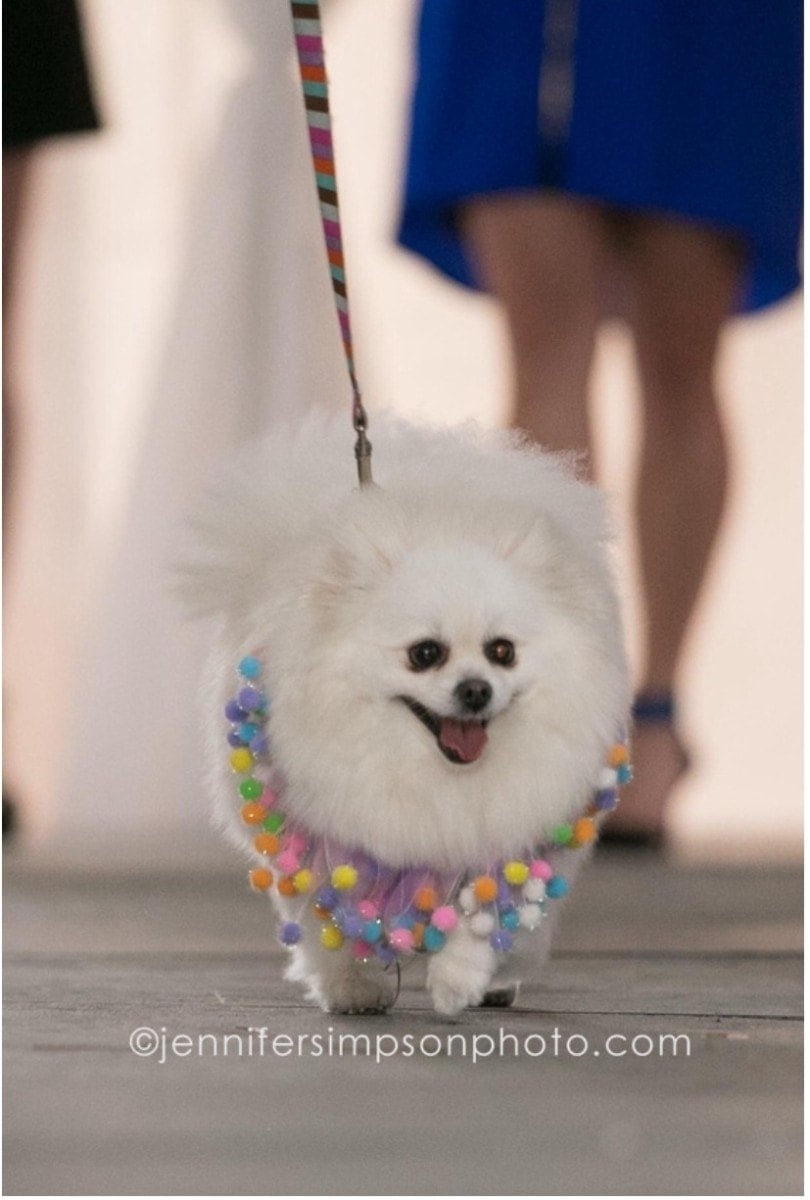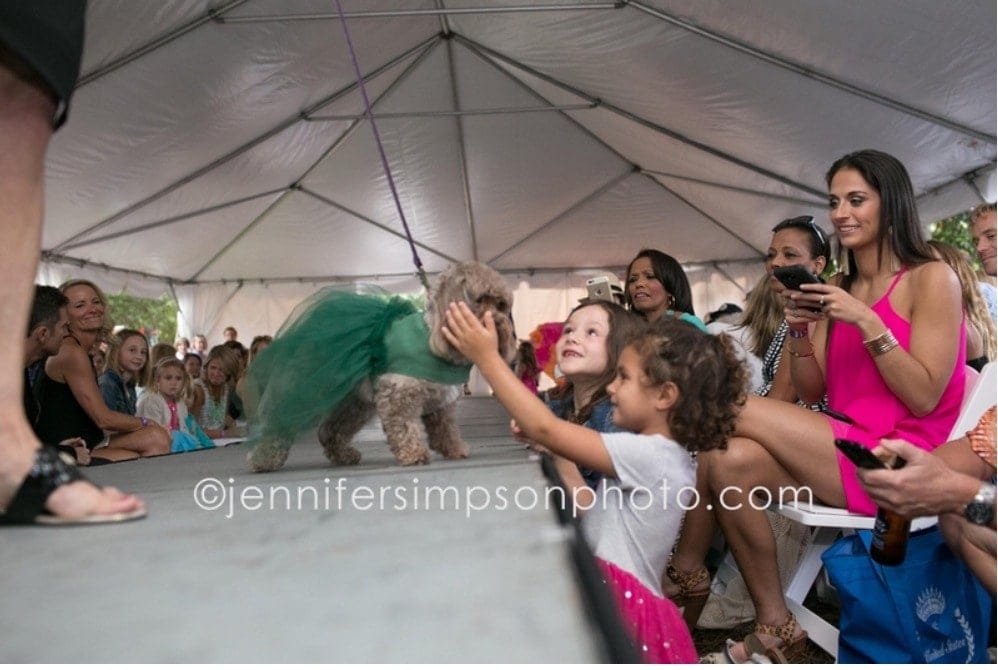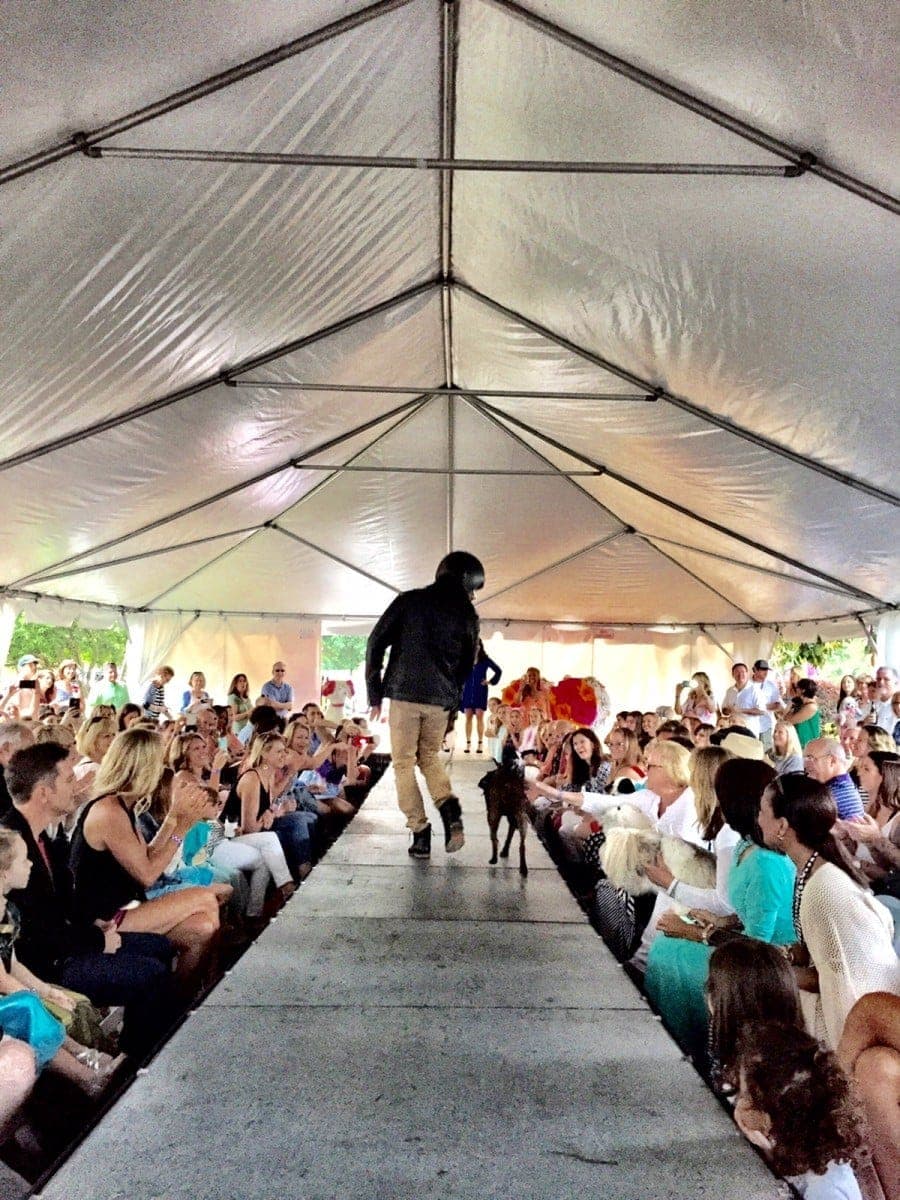 ---
2. The Nicholas Rossomando 9/11 Memorial Scholarship Fund: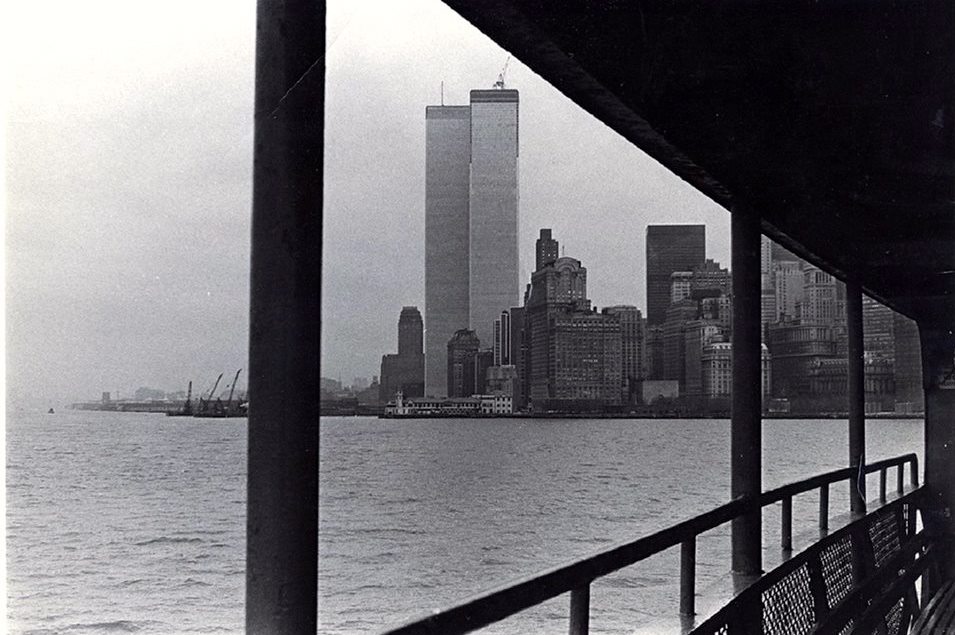 The events of 9/11 were staggering and left Nicholas Rossomando's family & friends reeling with grief and disbelief.  Their son and brother was gone. Nick's brother Pete, during the weeks just following 9/11 contacted Port Richmond High School, Nick's Alma Mater and started the ball rolling to establish a fund in Nick's name, in an endeavor to make sure that Nick would never be forgotten.
This one I hold close to my heart as I attended ten funerals because of 9/11.  These tragic events were felt throughout the world, but for us that were there and experienced this head on, we will forever be shaken up by it.
The Nicholas Rossomando 9/11 Memorial Scholarship Fund now has involvement with the NYC Marathon.  This involvement has helped even more deserving kids get scholarship funds.  Accomplishing this mission helps keep his memory & legacy alive.  His family and friends are eternally grateful for this.  Here is the criteria to be a recipient of this scholarship:
a. Two students would receive the award each year, a male and a female athlete.
b. They would have had to face great adversity in their young lives, overcoming it and going on to achieve.
c. They would have had to apply and been accepted to an accredited college.
d. Each student would receive $ 1,000.00 which would be paid directly to the
college's Bursars Office in the student's name.
To help this cause and donate click here.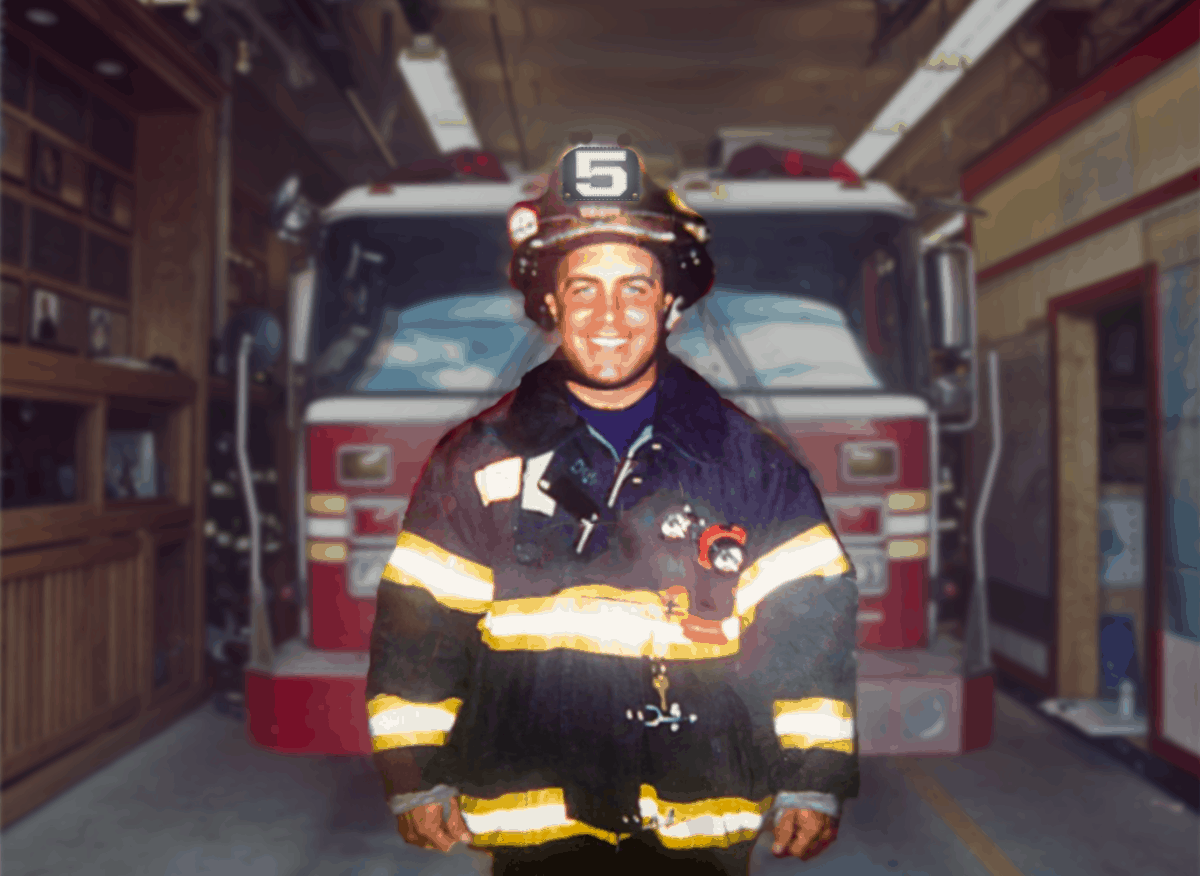 ---
3.  American Brain Tumor Association: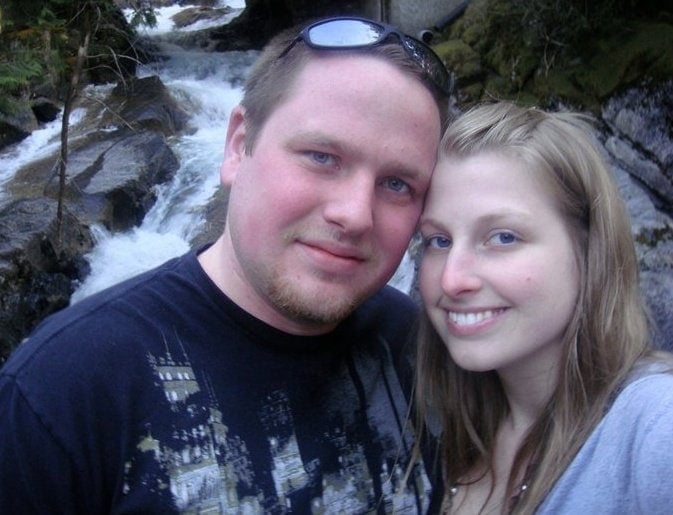 It was a trying time for me to watch one of my sweet students lose her husband to a brain tumor.  My heart was simply broken to watch what she had to go through so young with having a small child and being newly married.  She was meant to find him and give him a child, I surely believe that.  I also believe in science and research and in order to help future patients with brain tumors this cause needs donations.  There are several ways you can help, click here to see the many options.
My student Kari is the epitome of strength & perseverance.  She is everything I wish I could be at times.  If you can, please help advance the understanding and treatment of brain tumors so that lives can be saved.
Breakthrough Your Way allows you to support the ABTA by fundraising your way. Whether you're hosting an athletic event, donating your birthday or favorite holiday, or setting up a tribute or memorial page, they are here to provide you with the support you need.
To donate to this cause click here.
---
4.  The Center For Great Expectations:

A safe place, a safe presence and a safe path" for homeless, pregnant or parenting, adult women and adolescents, and their children to overcome, and break, the destructive generational cycle of trauma, abuse, homelessness and addiction.
CGE provides trauma-informed, clinically managed, individualized treatment to assist each young woman in gaining self-esteem and the coping, recovery, parenting and life skills necessary to embrace the next right step for herself and her child.
They are the only 501(c)(3) in New Jersey that provides this combination of individualized treatment and services to this vulnerable population of young mothers from throughout the state.  The women who come to The Center for Great Expectations understand the urgent need to break the cycle that has brought them to their. The clinical staff forges a partnership with each client that aids in healing the wounds of addiction, abuse, and neglect. Ultimately, this empowers the person to make positive decisions and allows her to create a loving family environment for her children.
To help these women and families overcome these obstacles please click here to donate.
---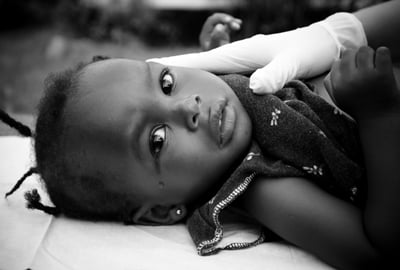 Healing the Children provides critical medical care to children all around the world. We envision a world where every child has access to medical care, regardless of ability to pay, insurance status, or physical location.
With 14 chapters nationwide and many International Partners, we are committed to meeting the healthcare needs of children worldwide. But we can't succeed without the help of people like you!
This is truly a great organization and all the money they raise goes towards the medical care for families that can't afford medical treatment for their kids in the US and abroad.  A truly caring group of volunteers.  One of the chapters hat is close to my friends hearts is the one in Jew Jersey.  Click here for more information.  And to donate to a chapter close to you click here.  They provide a great list.
---
6.  Surfaid: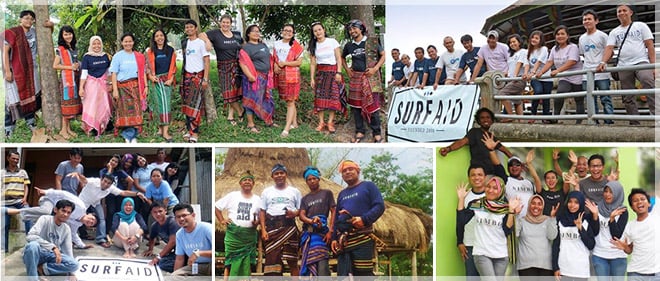 Being that my whole family surfs (at least I used to prior to the tribe), I truly love this cause.  Surfaid is a non-profit humanitarian organization whose aim is to improve the health, wellbeing and self-reliance of people living in isolated regions connected to us through surfing.  Started by a group of concerned surfers in 2000 who were struck by the needless suffering and preventable death in the Mentawai Islands. Today they are proud that more than 95 per cent of their program staff are Indonesian nationals who work hand-in-hand with the communities of Western Sumatra, Sumbawa and Sumba, to bring about positive, sustainable health change while respecting the unique culture and customs of these islands communities.
The simplest definition of community development is 'positive change'. SurfAid supports bringing positive change to remote communities. SurfAid contributes to the efforts of communities to nurture positive change, and ensure local ownership so changes can be sustained well beyond the life of the project. They hope to see the impacts of their work extend for generations to come.
Whether you want to have friends and family donate on behalf of your birthday or other milestone, host a benefit event or simply buy a t-shirt to show your support, they have all the tools to get you started! Click here to learn more.
---
7. Generation Alive: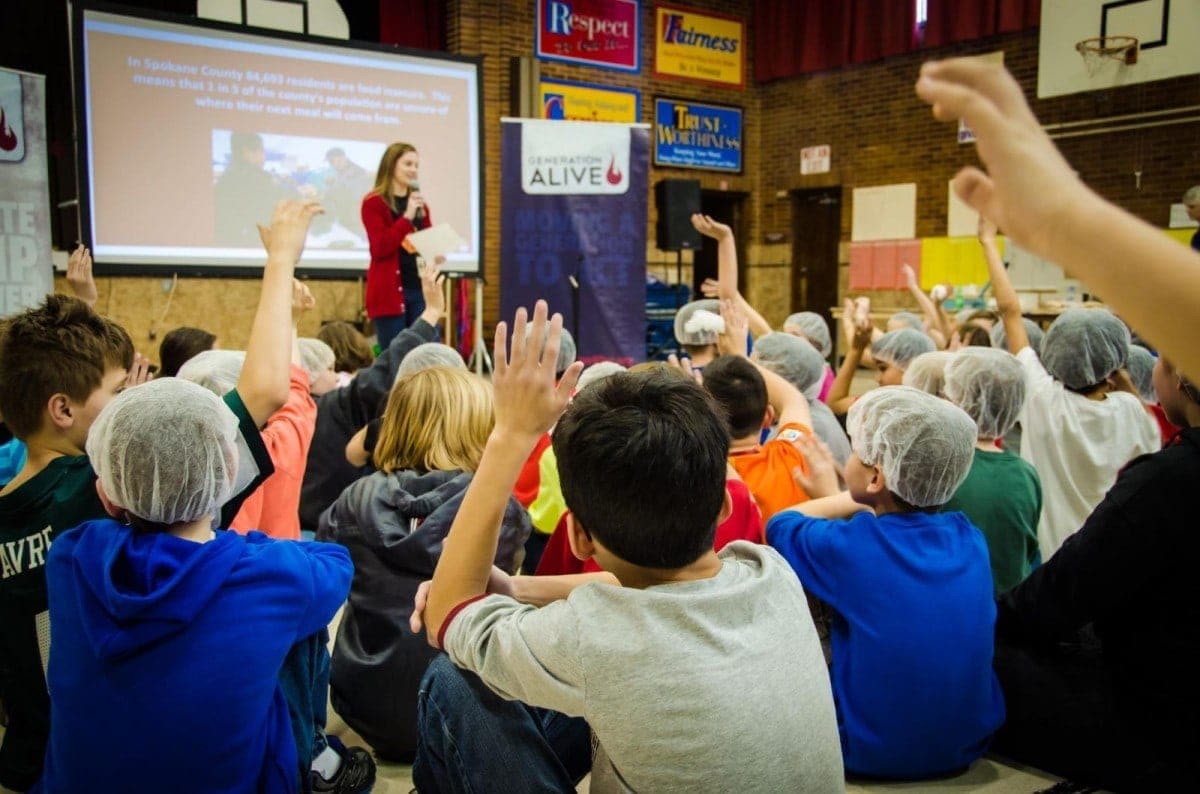 Founded in 2005 by Jeremy and Larisa Affeldt, Generation Alive is a movement of young people responding to the needs of other young people wherever, whenever, however. Jeremy's passion comes from his Christian faith to treat others as you want to be treated. He believes to live out his faith meant to help those who can't live out their dreams, those who simply live to survive another day due to poverty. His beliefs lead him to create Generation Alive to help the youth of America learn to live a life of compassion towards other youth who live with the pain of extreme poverty.
Generation Alive is developing a generation of young leaders, committed to serving others and responding to the needs in their community.  Moving a generation to act!
They do this by working with schools, churches, sport teams, and various youth organizations offering education and service projects that engage students in opportunities to serve their community.
A tax deductible gift to Generation Alive will enable them to continue their programs that change the hearts of youth locally and throughout America. The uniqueness of their organizations funding means that the majority of our donations go directly to programs. Your partnership will literally change the lives of teens in Spokane and beyond. You will also be helping to alleviate the pain of poverty for many in this generation. Click here to donate.
---

The purpose of The Wounded Warior Project is to raise awareness and enlist the public's aid for the needs of injured service members.  To help injured service members aid and assist each other and to provide unique, direct programs and services to meet the needs of injured service members.
Everyone's recovery process is different. Depending where you are in your own rehabilitative and transitional process, they hope to find you a program that fits you and/or your family's needs.  As they continue to discover the ever-evolving needs of you and your fellow Wounded Warriors, WWP programs are also ever-evolving, so check back often to see what's new at Wounded Warrior Project® (WWP).
Remember, you are not alone in this journey. Whether you are newly injured or have been on the path to recovery for a while, WWP is here to support you as you define your new normal.
Wounded Warrior Project® (WWP) invites you to honor and empower Wounded Warriors by becoming a Proud Supporter and hosting your own fundraising campaign. Want to host a golf tournament, put together a lacrosse event, or support WWP through your school? WWP has various ways you can become a Proud Supporter to make a difference in the lives of wounded service members and their families.  Click here to learn more.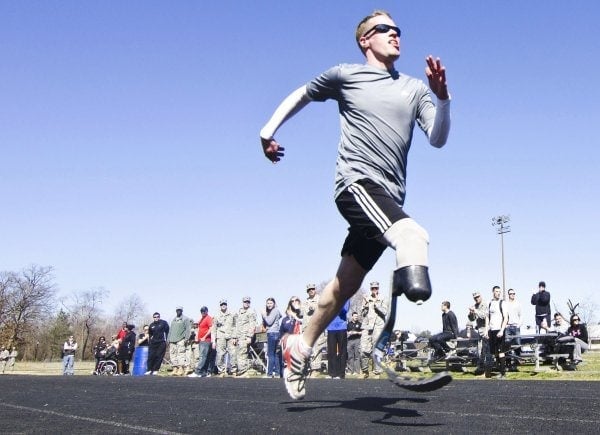 ---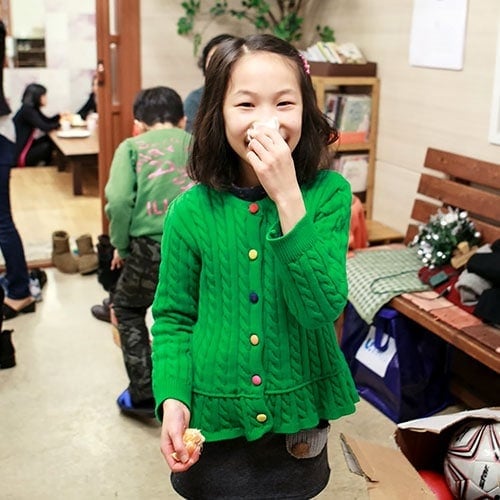 Right now, 24 million people face the most repressive regime in the world.
The people of North Korea are denied even the most basic rights of free speech, free movement, and information freedom, because the ruling elite prioritizes regime survival over all else. They use a brutally repressive system of political control to ensure their domination over society, employing extreme measures including collective punishment, public executions, and political prison camps.
Here is the down low about North Korea:
No Freedom of Movement
It is illegal for the North Korean people to leave their country without the regime's permission, and the regime attempts to restrict the people's movement even inside their own country. If you wish to travel to another part of the country, you are supposed to have a specific purpose and obtain permission from your work unit. If you do not live in Pyongyang, the showcase capital where most resources are concentrated, you will likely be denied access. The regime has also forcibly relocated hundreds of thousands of North Koreans to less favorable parts of the country as a form of punishment and political persecution.
Political Prison Camps
Five political prison camps hold an estimated 80,000 to 120,000 people. Some of them are the size of cities, and they have existed five times as long as the Nazi concentration camps and twice as long as the Soviet Gulags. Many people imprisoned in these camps were not guilty of any crime, but were related to someone who supposedly committed a political crime. Often they have no idea what that crime was, and even children who are born in the camps are raised as prisoners because their 'blood is guilty'. Forced labor, brutal beatings, and death are commonplace. The regime denies the existence of these camps, but multiple survivor testimonies have been corroborated by former guards as well as satellite images.
Public Executions
The North Korean regime publicly executes citizens who have been accused of a variety of crimes, including petty theft. Whole communities, including children, are brought out to watch these executions, which are designed to instill fear amongst the people of doing anything that could be seen as against the regime's wishes.
Stateless Children
Children born to North Korean refugee mothers and Chinese fathers can face difficulties obtaining hukou (household registration papers) because of their mother's illegal status. This can leave the children stateless, recognized by neither the Chinese or North Korean governments, and denied basic rights such as access to education and other state services. There are estimated to be around 10,000 children born to North Korean refugee mothers in China.
Through Liberty in North Korea, rescue fundraisers have helped over 150 refugees reach freedom by fully funding their rescues. YOU can help North Korean refugees make the journey to freedom by starting a rescue campaign.  The website is worth checking out and has me completely blown away by seeing the videos play across the screen.
Thousands of North Korean refugees have escaped their country, but are now at risk of exploitation & capture because they cannot afford the 3,000-mile journey to a safe country.  If you want to donate and help out a refugee click here.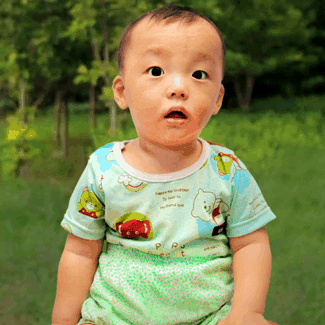 ---
10.  JDRF:

JDRF is the leading global organization funding type 1 diabetes (T1D) research. JDRF's goal is to progressively remove the impact of T1D from people's lives until they achieve a world without T1D.  JDRF collaborates with a wide spectrum of partners and is the only organization with the scientific resources, policy influence, and a working plan to better treat, prevent, and eventually cure T1D.
JDRF-funded research has led to many landmark advances in T1D science.  JDRF is now in the exciting position of taking that research knowledge and translating it into real therapies that will make life-changing differences for those facing the daily challenges of T1D. Currently, JDRF is funding more than 50 human clinical trials, several of which are in the advanced stages of clinical testing needed before FDA approvals can be sought.
JDRF was created—and is still led—by people with a personal connection to T1D. Today, volunteers at JDRF's more than 100 locations worldwide remain the driving force behind their activities. That gives them an unrelenting passion and commitment to work to remove the impact of T1D from people's lives. Whether it's providing funding for a late-stage clinical trial, advocating faster regulatory approval of new devices, or partnering with a company on research that might not otherwise receive funding, every decision JDRF makes is driven by their commitment to achieving a world without T1D.
JDRF is the only global organization with a strategic plan to progressively remove the impact of T1D from people's lives until it is no longer a threat to anyone.  Your tax-deductible gift will help JDRF create a world without T1D.  To donate, click here.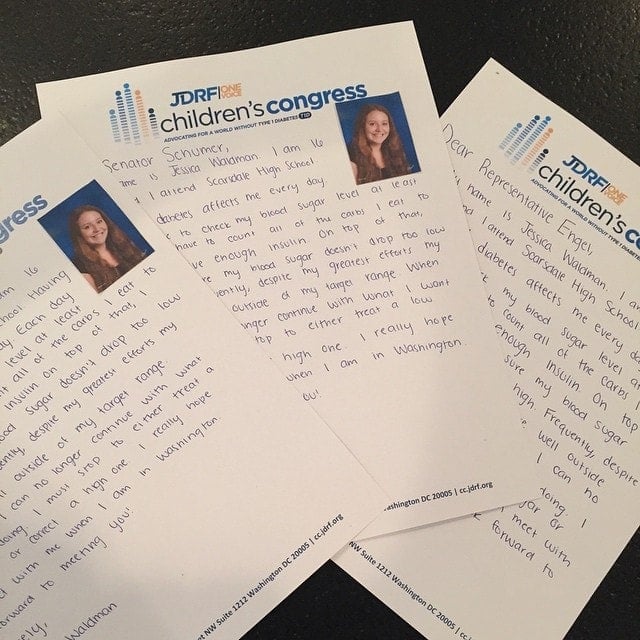 And one more… is Generation Alive! A tax deductible gift to Generation Alive will enable them to continue their programs that change the hearts of youth locally and throughout America. You should be able to find a free online taxes calculator to help you figure out your deductions at tax time. The uniqueness of their organizations funding means that the majority of our donations go directly to programs. Your partnership will literally change the lives of teens in Spokane and beyond. You will also be helping to alleviate the pain of poverty for many in this generation. Click here to donate.
I would love to hear from you!  What causes/charities are you passionate about and why? Comment Below on this Blog Post!
Tips for Parenting In Style...
Never boring, always awesome. Keep up to date with the latest from City Girl Gone Mom.