The Best Christmas Trees to Inspire Your Holidays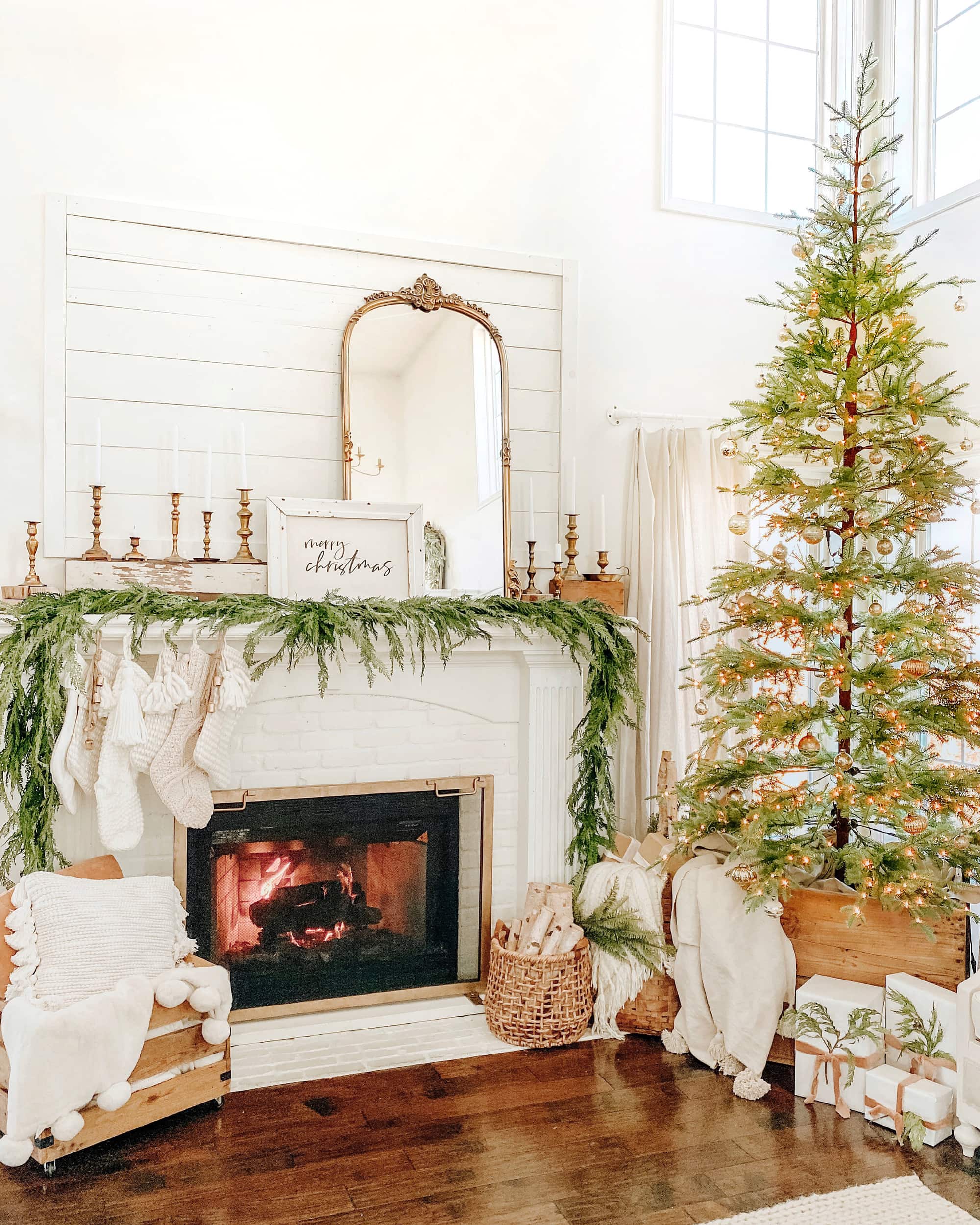 The Best Christmas Trees to Inspire Your Holidays
The holidays carry their own special magic, and there's something extra special about decorating the Christmas tree. Whether you do it all together as a family from chopping it down at a farm to hanging the last ornament or have mom and dad do all the setup and string the lights (the hardest part!), it's always a family affair. Everyone has their own traditions around decorating the tree. Maybe you wait until you'll all together and decorate Christmas Eve. Maybe you decorate December 1 with "Merry Christmas, Charlie Brown!" playing in the background. However you decorate your home and your tree, it's an important part of what makes Christmas special. To help inspire your holidays, we found eight of our favorite Christmas trees that include sweet, little trendy trees to over-the-top traditional trees.
---
Since 1850, Christmas trees have been sold in the United States.
---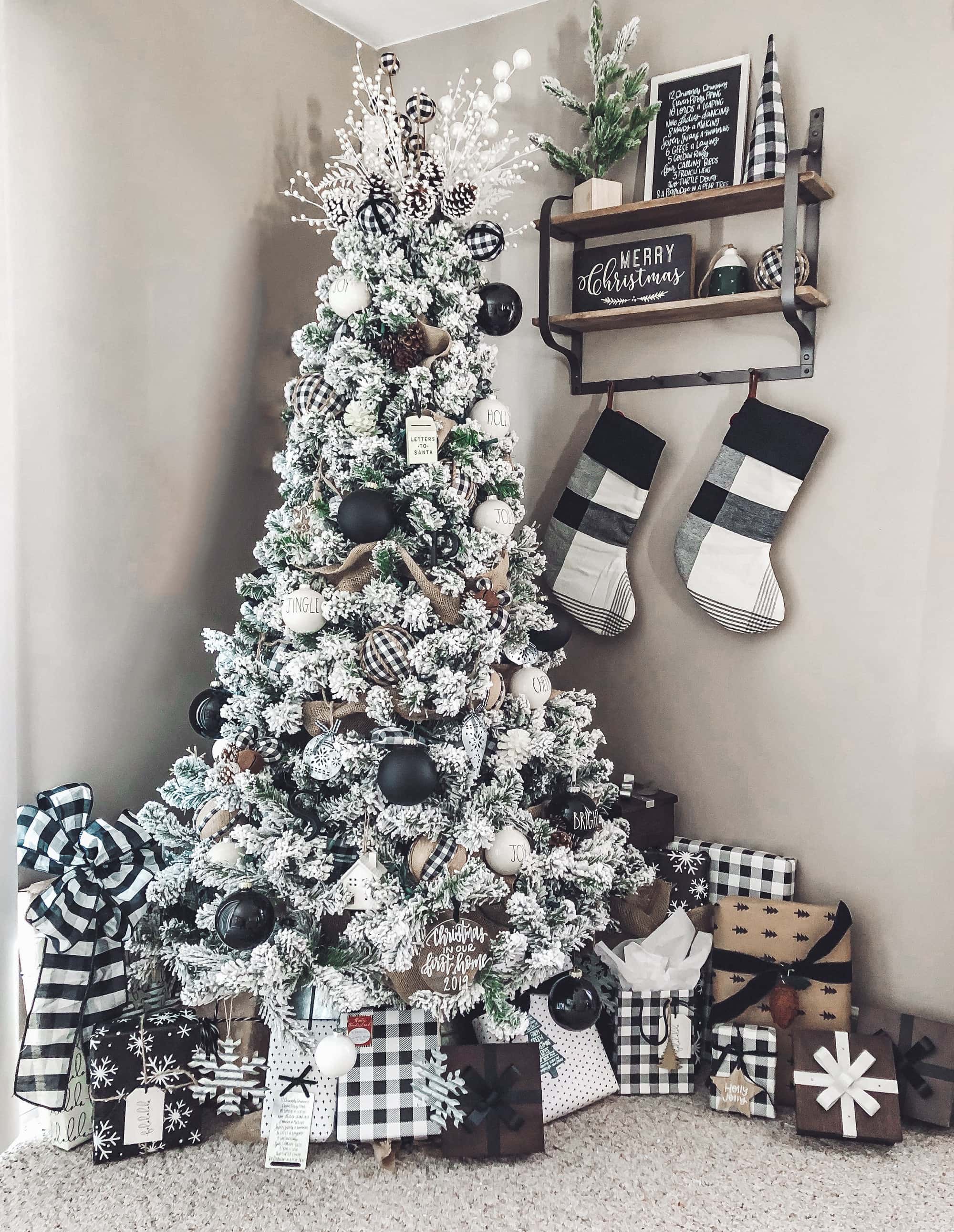 Monochromatic Dreams
For a monochromatic look take a page from Stefanie Spileos of @millbrookfarmhouse. Her fully-flocked black and white Christmas tree is covered in black, white, silver and wood snowflakes from Hobby Lobby. And look at all those matching presents! Matching gifts with your tree? That's a whole new level of decor!
---
Rio de Janeiro, Brazil has the largest floating Christmas tree in the world at 278 feet tall.
---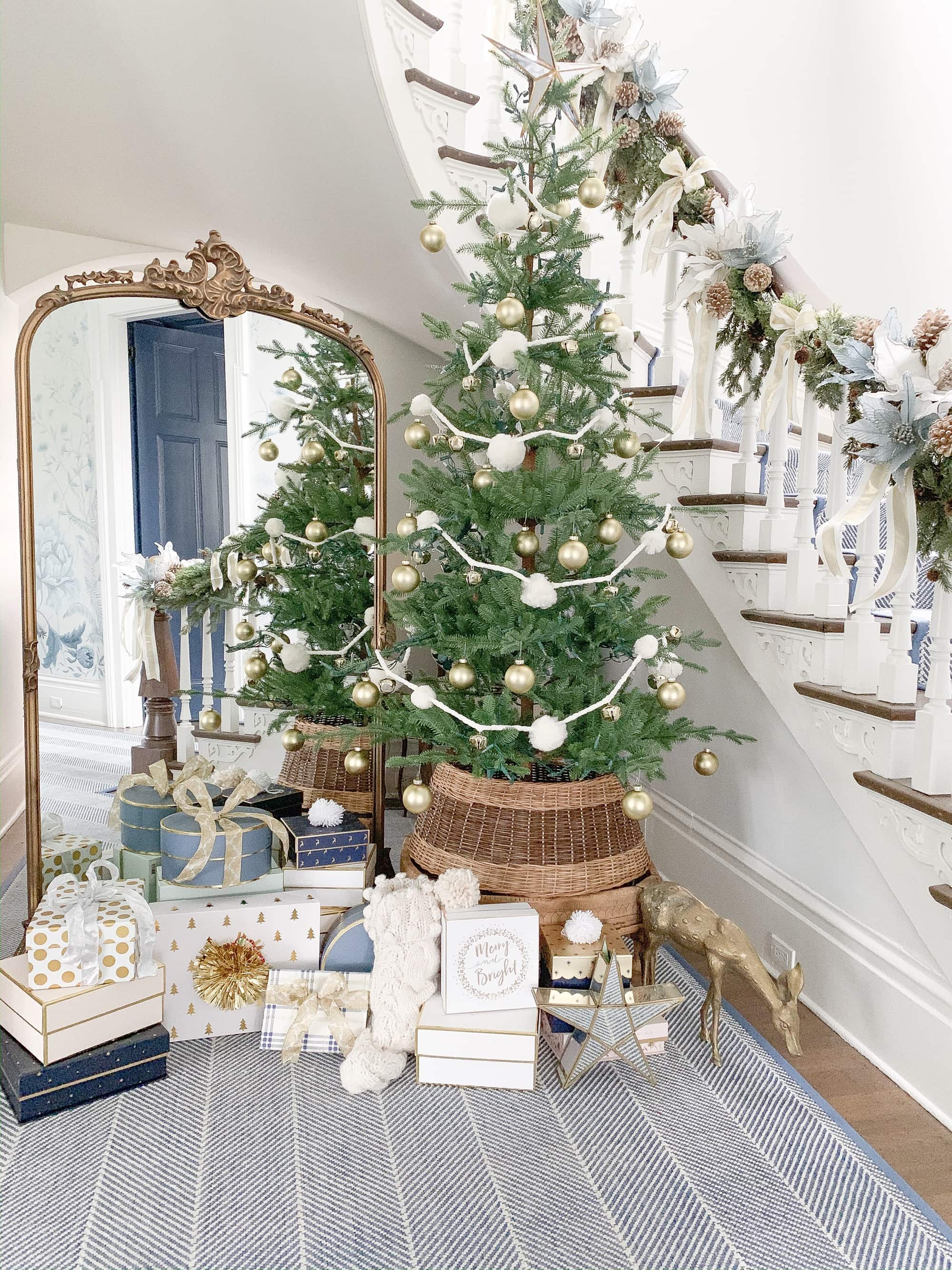 Golden Spiral
With a floor-length mirror from Arhaus, this Christmas tree corner looks almost double in size! Gretchen Black from @gretchenblack opted for a smaller tree with big style, tucked away in the corner of her spiral staircase. With a green garland behind it, and a light style of white and gold, it looks warm and inviting.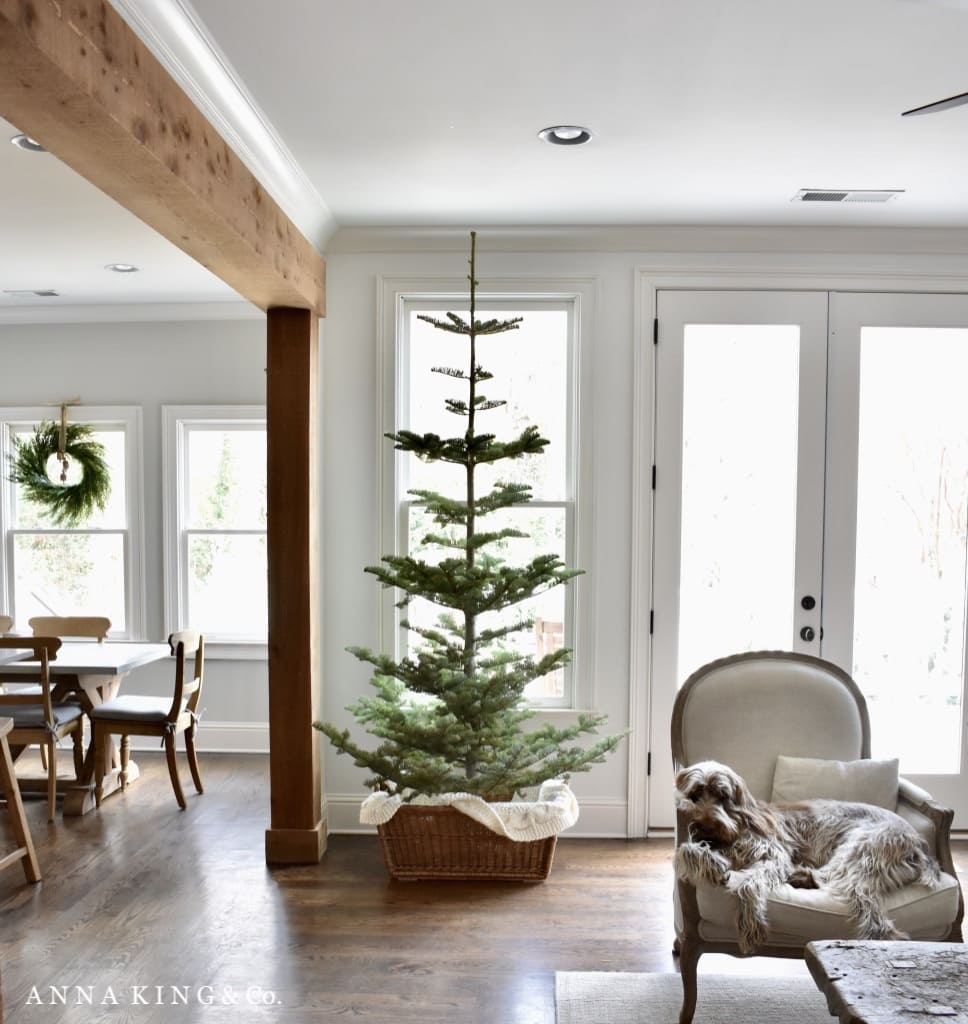 Neutral Nature
With neutral accessories from Pottery Barn and Anthropologie (a woman after our own heart!), Anna King over at Anna King and Co. opted for the clean simplicity of a bare, fresh-cut, silvertip Christmas tree. It makes the inside feel alive with nature. And spy her bare wreath on the back window—so pretty!
---
People can eat more than 7,000 calories at Christmas when you add up the turkey, dressing, mashed and sweet potatoes, other sides, pie, rolls, and drinks.
---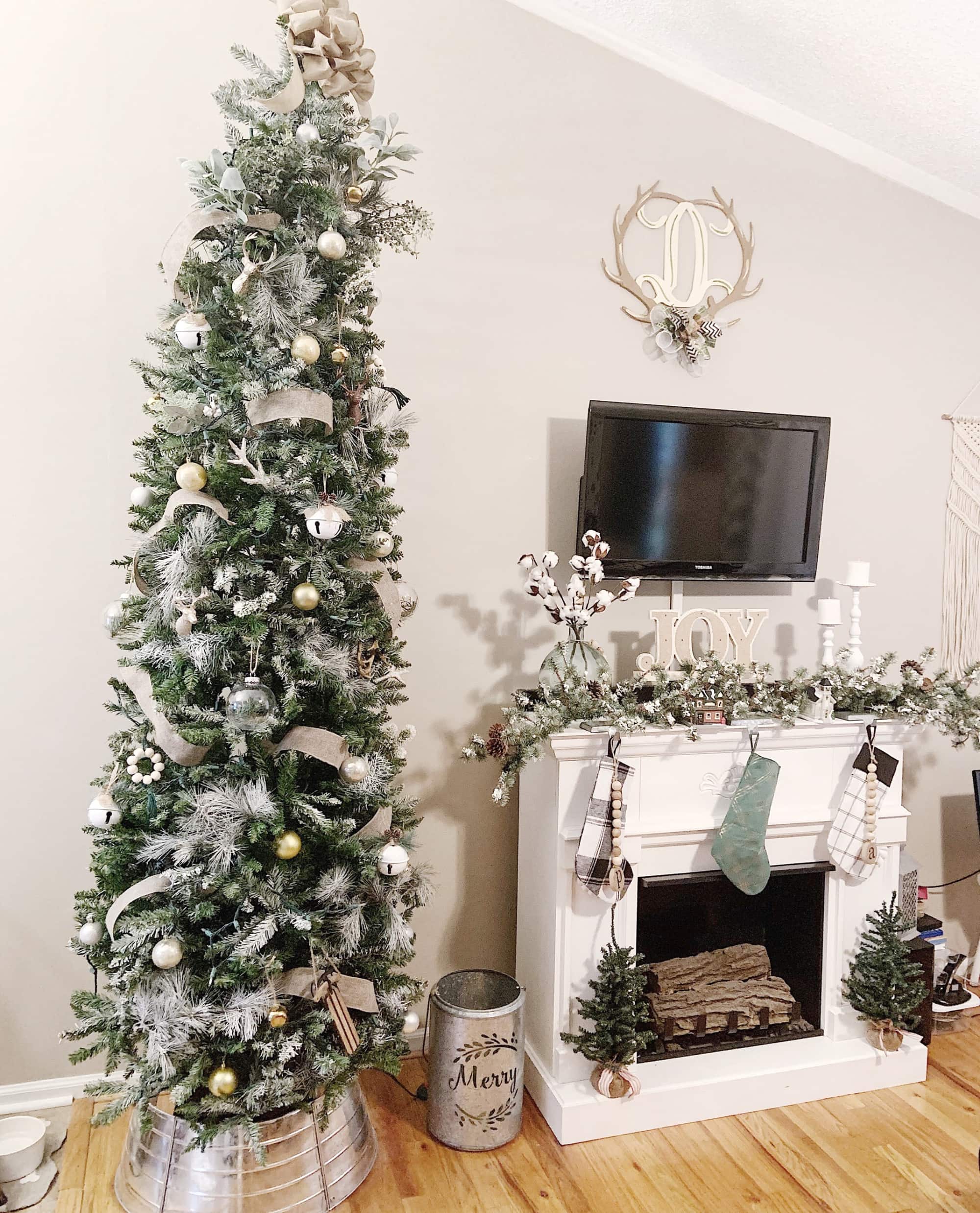 Beauty on a Budget
Being on a budget doesn't mean you can't have a spectacular tree! Check out what Payton Deason from @deasondesignco did with an Amazon tree and some ornaments from the dollar store! With a little DIY flocking and some quick tricks to make it look fuller, you'll have a showstopper in no time!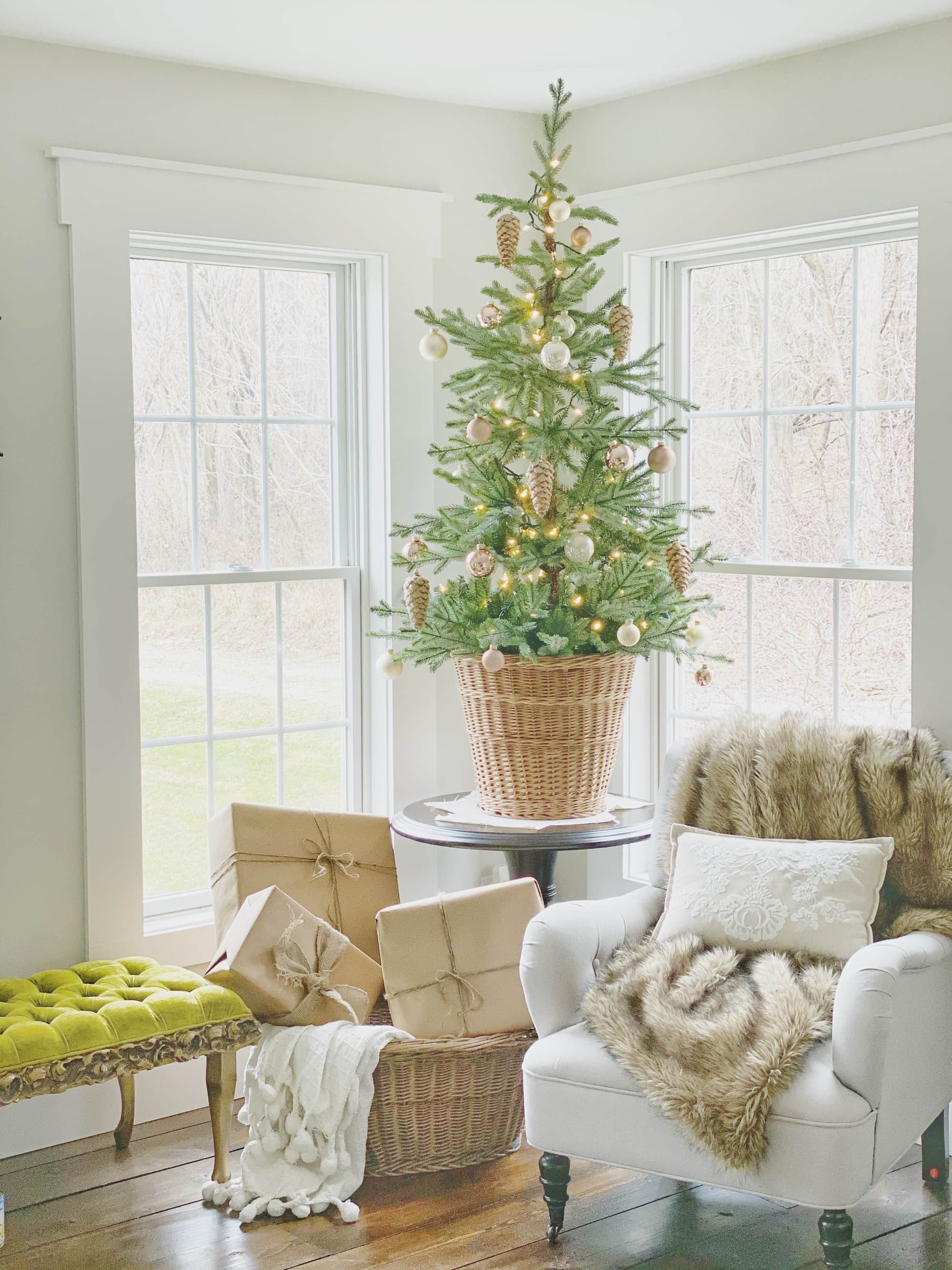 Simple and Clean
Does decorating a full-sized, 10-foot Christmas tree sound like a ton of work? Then try a smaller tree, like Ashley White Smolenski. This 5.5-foot, faux Balsam is displayed in an old laundry basket with just enough glass pinecones and brown, gold and ivory bulbs to create a natural, elegant tree perfect for farmhouse decor.
---
Introduced around Christmas in 1902, the string on animal crackers was intended to be used to hang the cracker boxes on your Christmas tree.
---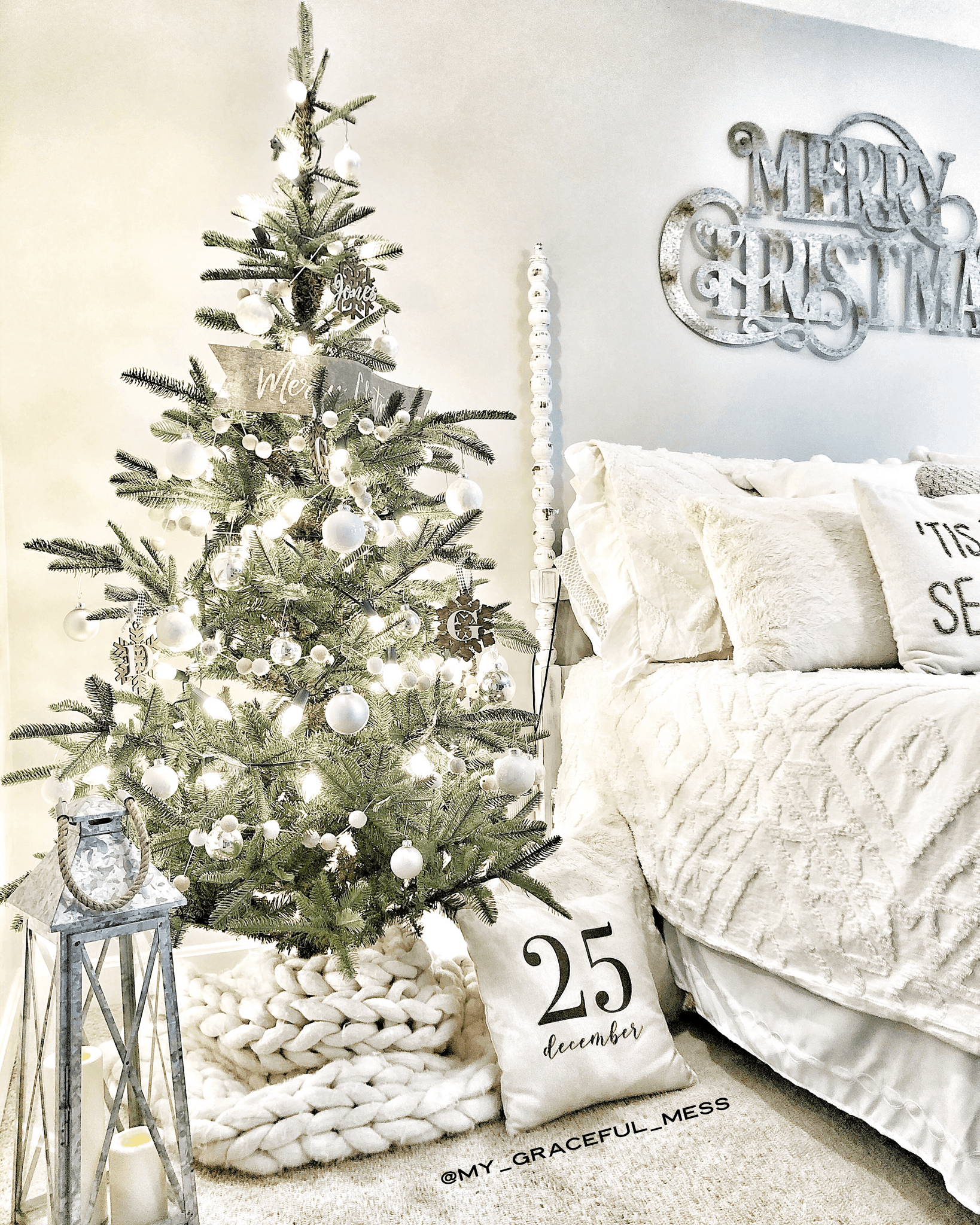 Winter Wonderland
Need a Christmas tree in every room in the house? For a bedroom tree check out the simple design from Grace of @my_graceful_mess. The six-foot Noble fir was decorated in felted ball garlands and vintage-style large bulbs with clear lights to give it a Nordic feel. Additionally, simple silver and white glass ornaments and a merino wool knit throw for the tree skirt keep it feeling clean in the bedroom.
---
"We Wish You a Merry Christmas" was originally a threat. The ever-popular song was originally sung, loudly and repeatedly, by crowds of rowdy, lower-class servants demanding booze from their masters.
---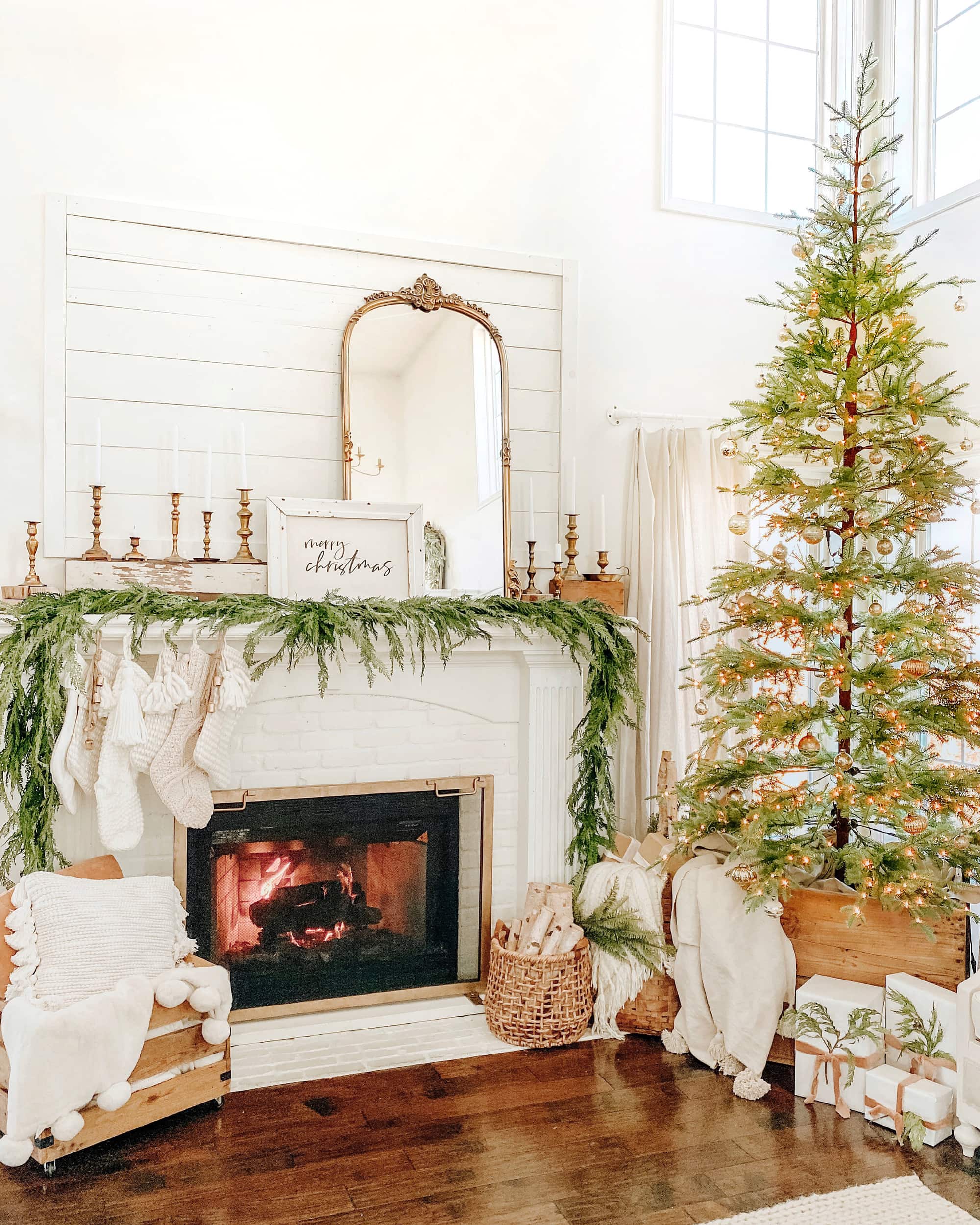 Christmas Centerpiece
Popping your Christmas tree beside your fireplace makes for one impressive focal point! To keep things clean and elegant, check out Caroline Bivens' look at CB Designs. Opting for a mostly naked tree with just a few golden lights and ornaments gives her whole home a light and airy feeling, even with such a tall tree.
---
Charles Dickens wrote "A Christmas Carol" in six weeks.
---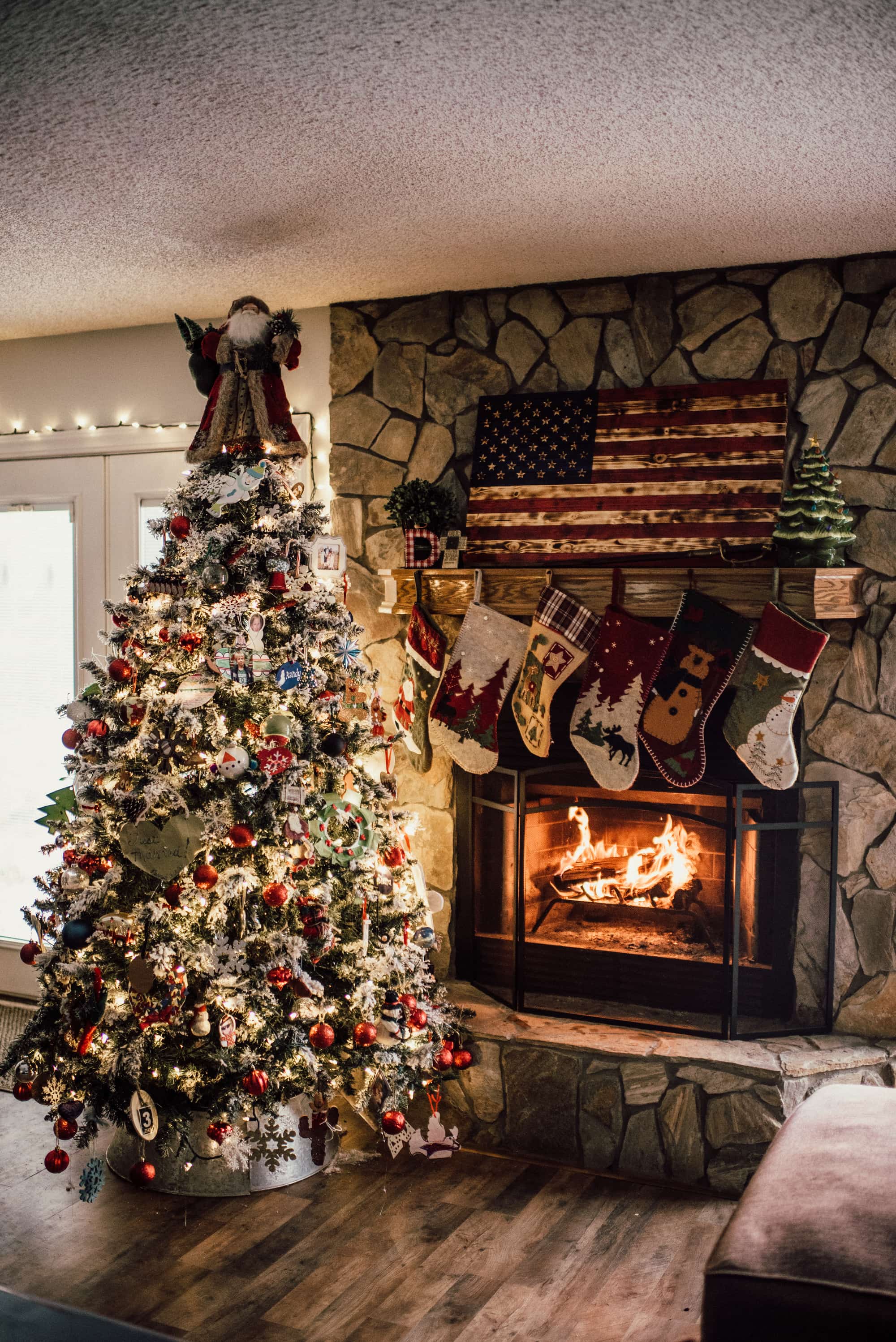 Traditional Trees
If it's not Christmas without a smattering of red and green, then you'll love Ashley Durham's DIY tree. With a large faux Christmas tree adorned with ornaments her family handmade over the years, her tree is not only traditionally decorated, but wonderfully sentimental.