It's only been a few weeks since we left Vegas but we're already missing the glitz and glamour! And after staying for over a month, you may as well consider us Vegas natives! We took over the strip ready to take on Nationals with our two dancers, Dylan and Brody. It was a jam-packed trip with lots of amazing memories, dancing, and some relaxation in the mix, too!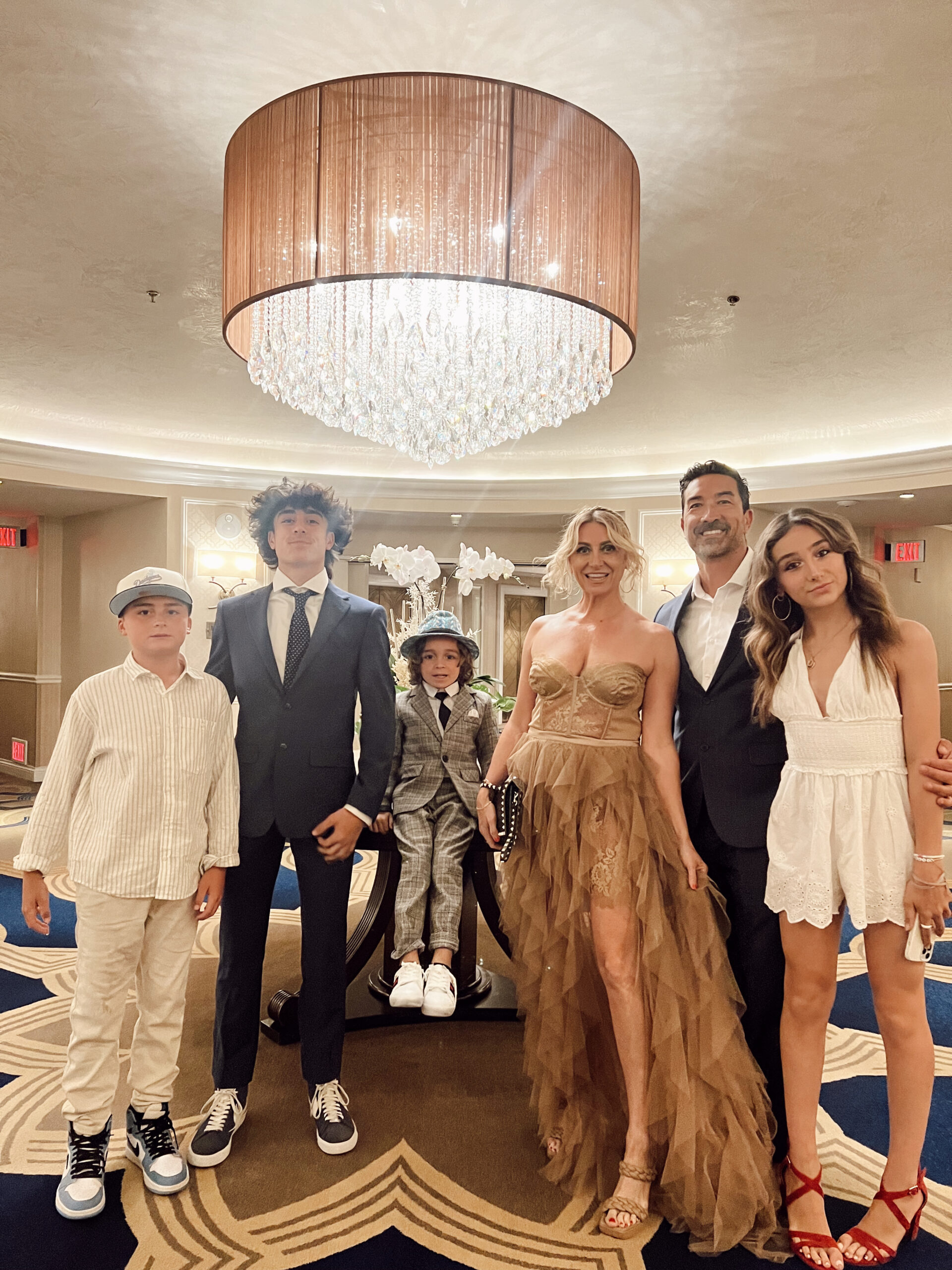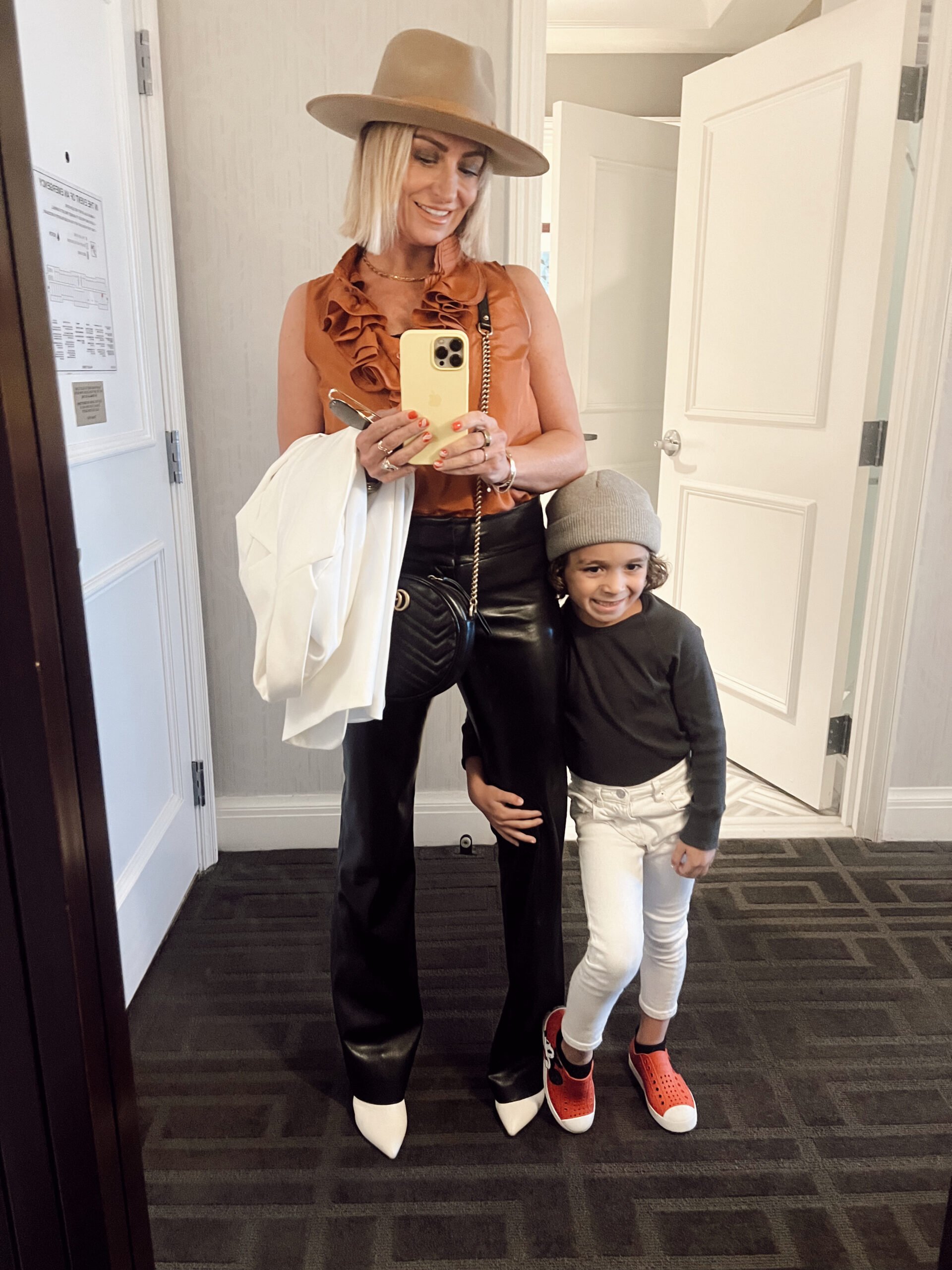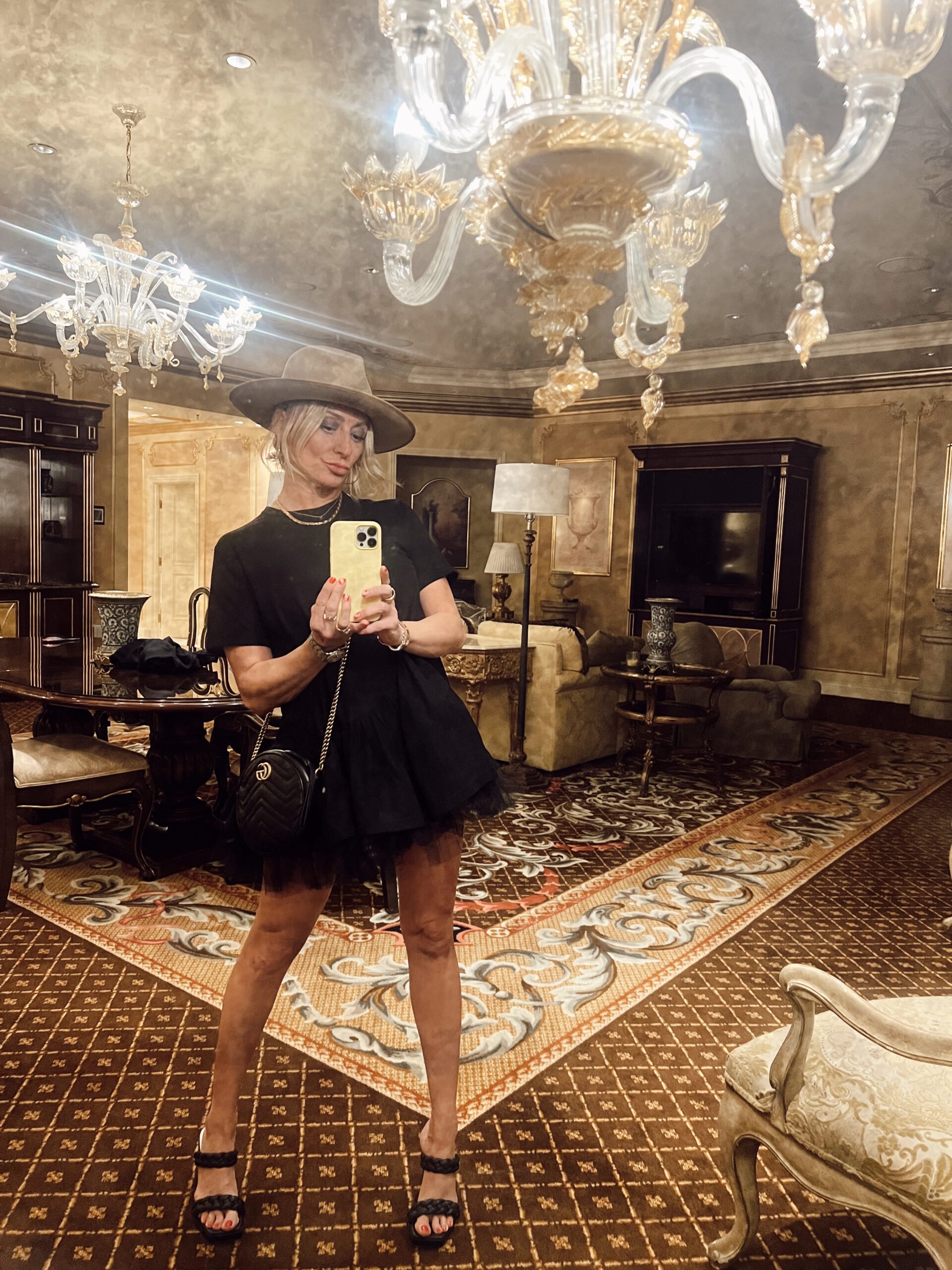 Where We Stayed
Amid the dance competition whirlwind, we split our stay between two places: The Venetian Resort and Caesars Palace. These are two of my absolute favorite hotels in Vegas and are a bit spread out from each other, so it was nice to be able to explore different parts of the strip during our stay.
I love the Venetian for its truly unique ambiance—there's nothing like the sunset sky and canals! Even just walking around feels like an experience. Our room was just as luxurious, with all the top-tier amenities—it even had a steam room inside! Bobby and I were obsessed. There are so many great shops, like Spirits and Spice, to pick up a few gifts, too. We also made sure to grab a cabana at the pool to relax with VIP status.
Caesars Palace was just as phenomenal. It's an icon for a reason! It's also where Boss Baby Caesar was born—a truly legendary moment. You can really feel the magical buzz at Caesars Palace, every detail is thought of and the service was amazing. What made this mama (and all her dance mamas) the happiest was the pool situation. I highly recommend reserving an exclusive cabana at their Bacchus pool. It's private, relaxing, chic, and uplifting, exactly what you need when you need a break from the chaos of dance competitions! Seriously, those things can get heated.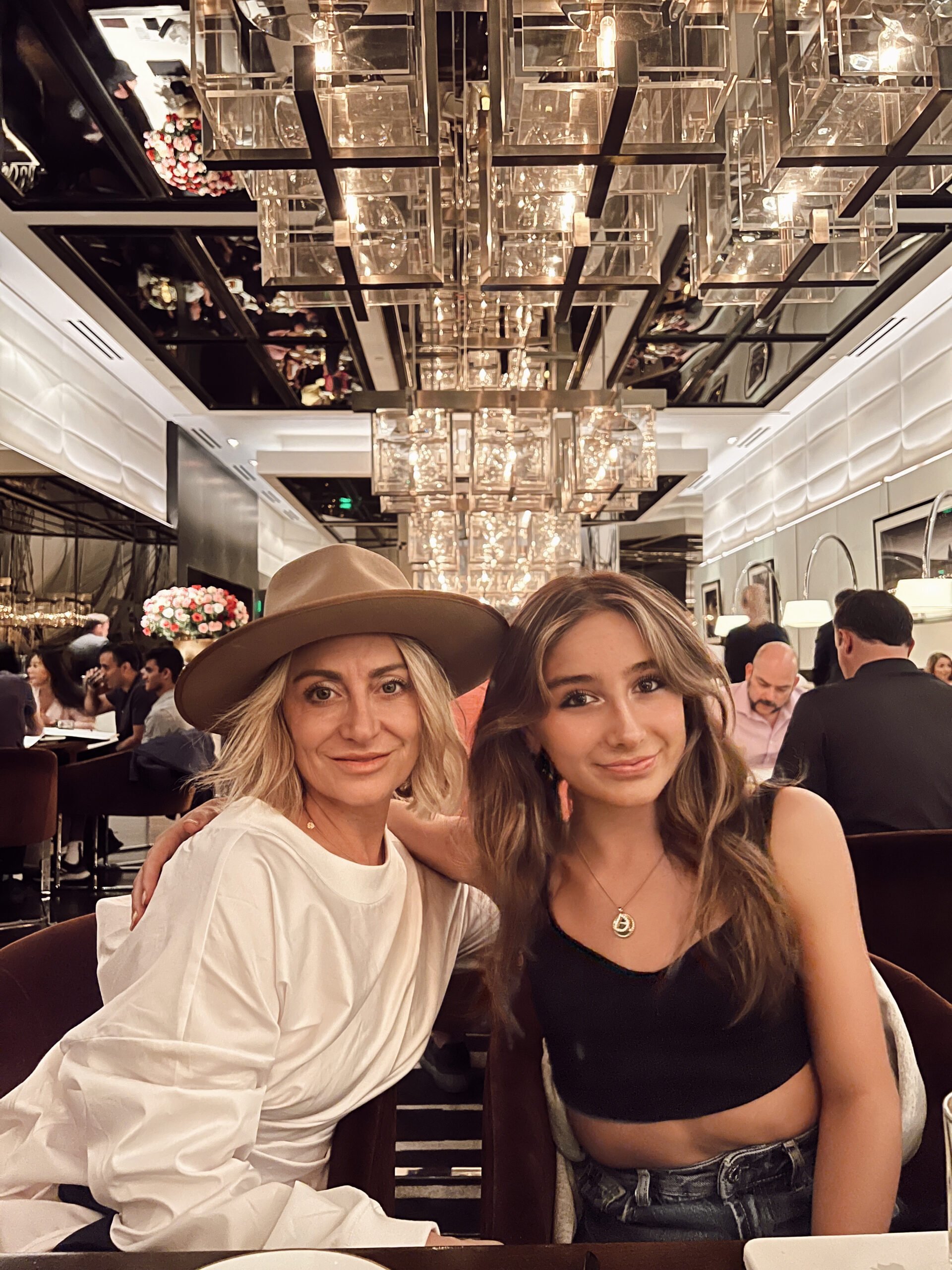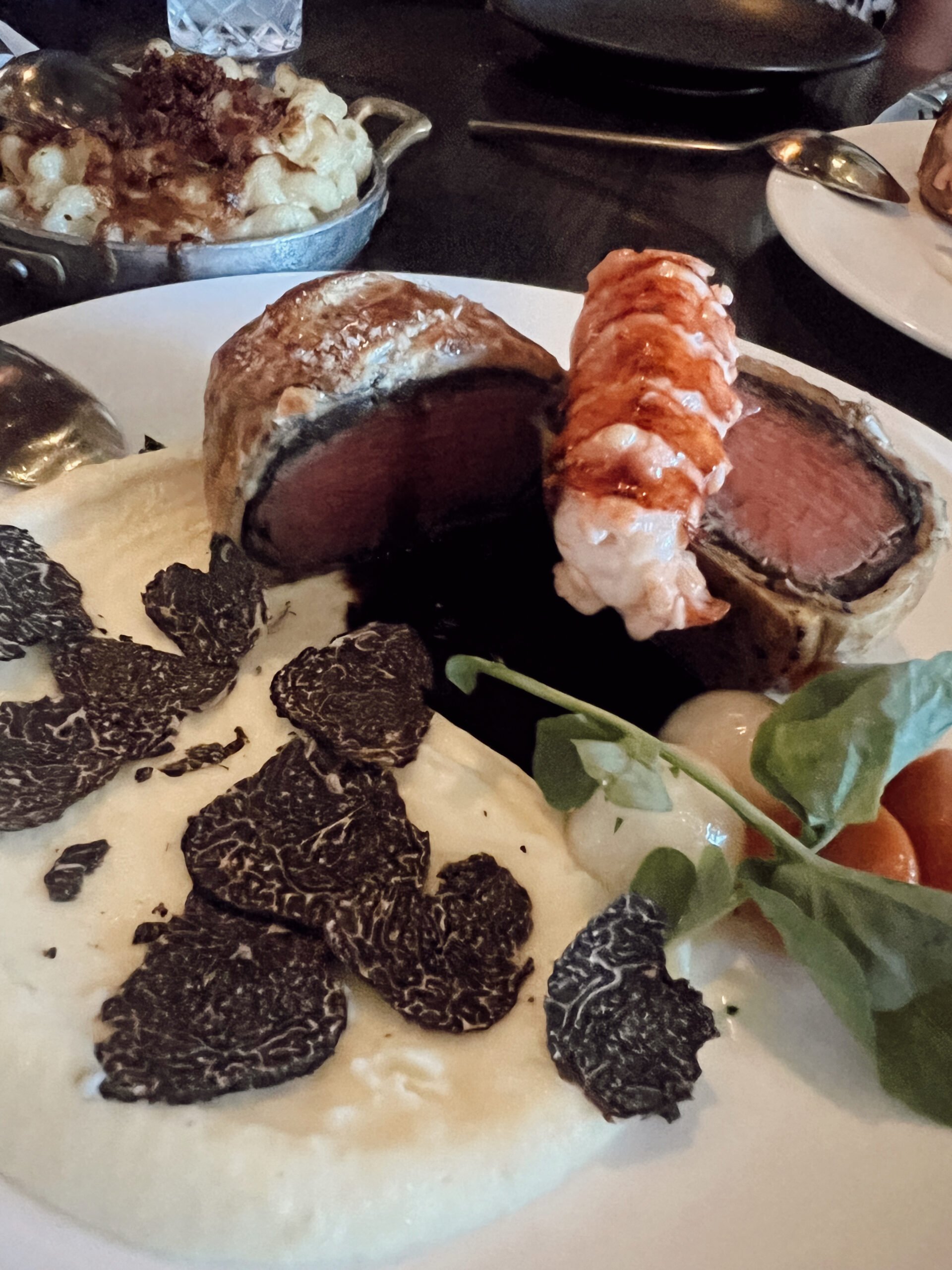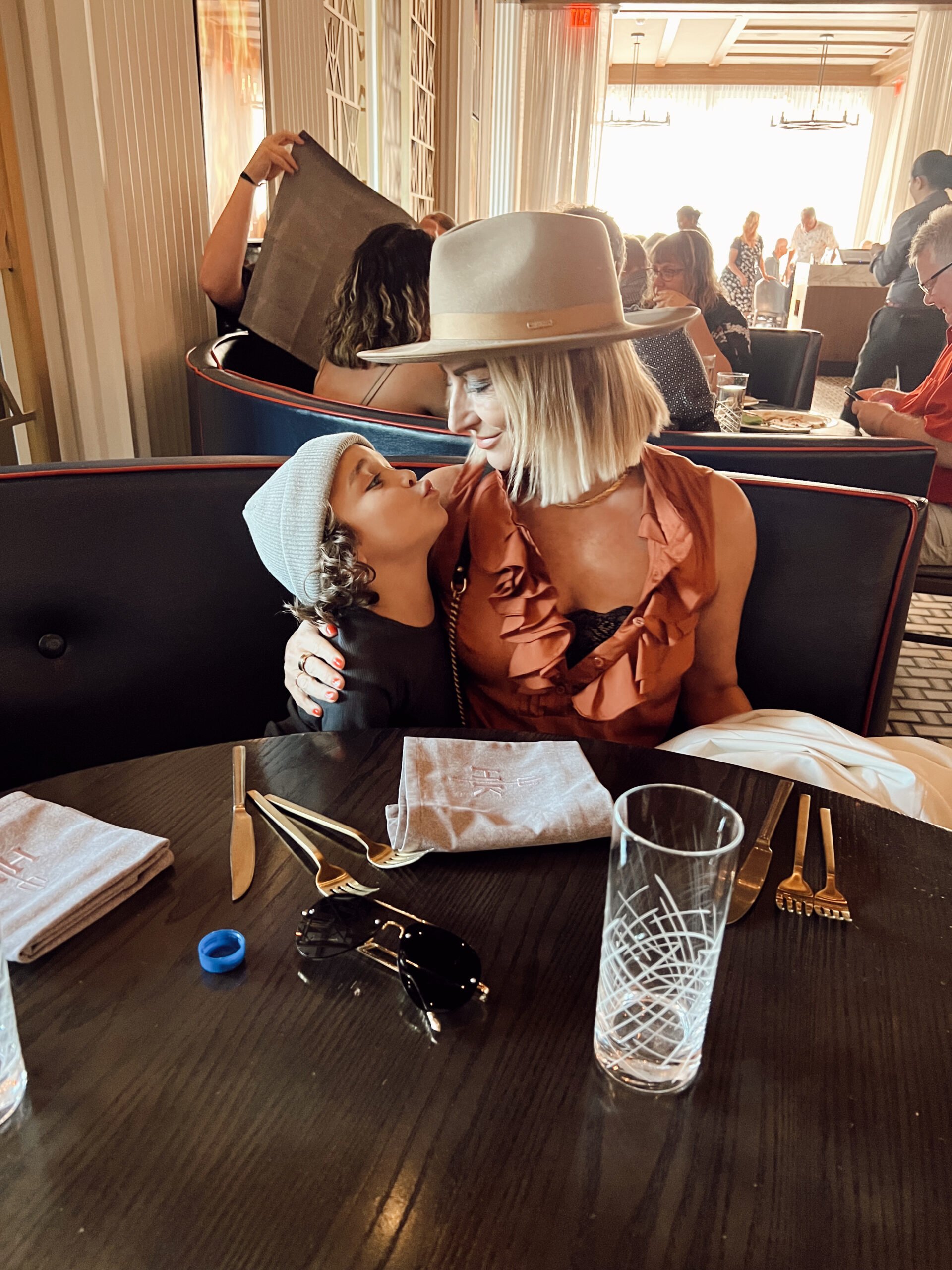 What We Ate
One of my favorite parts about Vegas is the incredible food. No matter what you're craving, you'll find the best of the best of it here. Top chefs from all over the world come here to open restaurants and it does not disappoint. At the Venetian, we made sure to stop at CUT, Wolfgang Puck's restaurant. This upscale steakhouse was to die for with tasty cocktails and a modern, swanky ambiance to match. Seriously, the whole experience was beyond. We also made Buddy V's Ristorante a top priority too. The concept by Cake Boss star Buddy Valastro was stellar—upscale Italian that hit the spot after a long day of dancing for the kids and a long day of lounging for the parents!
Over at Caesars Palace, the one restaurant I knew I had to go to was Gordon Ramsay's Hell's Kitchen. I am obsessed with Gordon Ramsay and the restaurant was such a fun, delicious outing. Short rib, ribeye, luxe mac-and-cheese—everything we tried was out of this world good.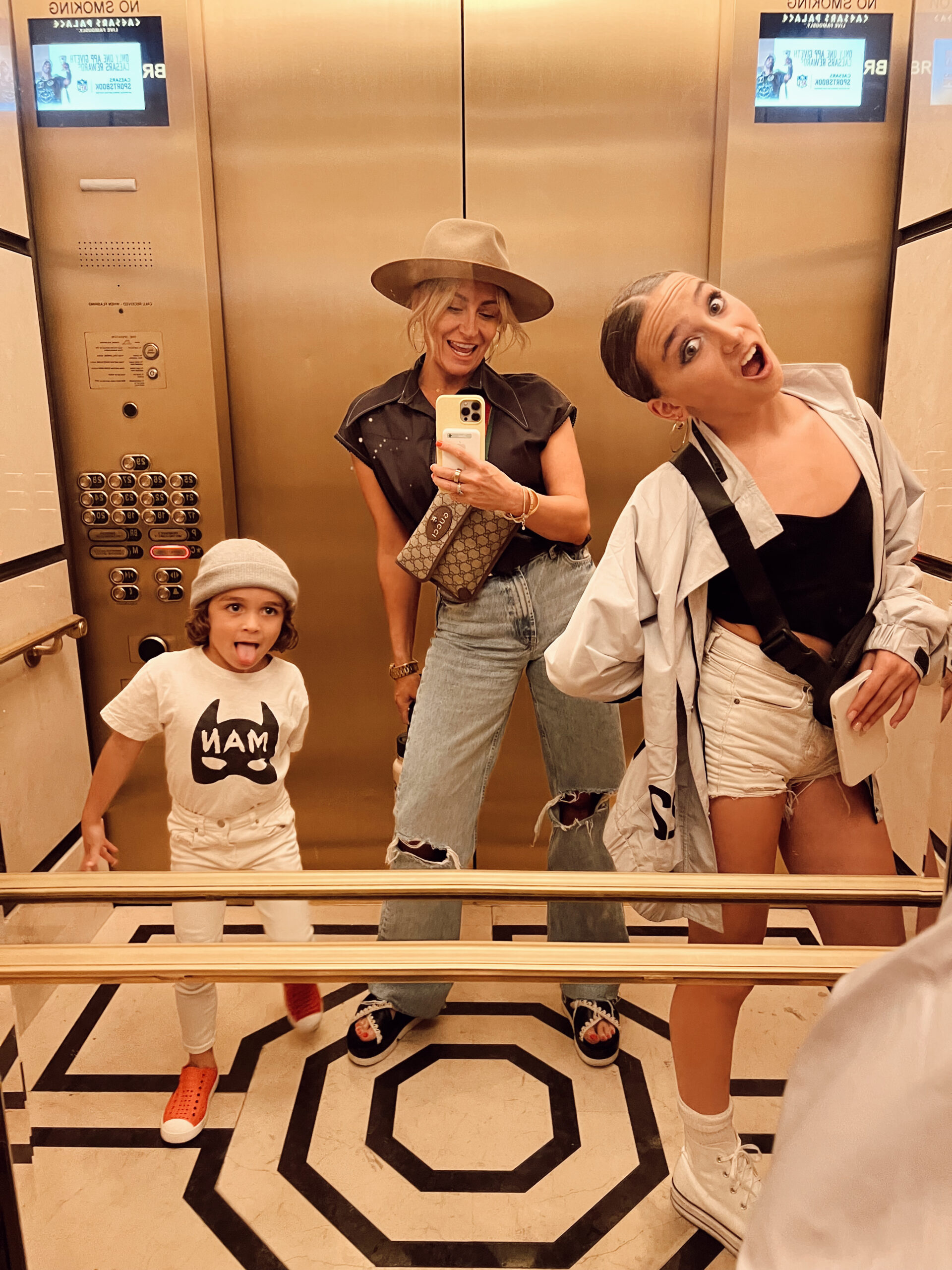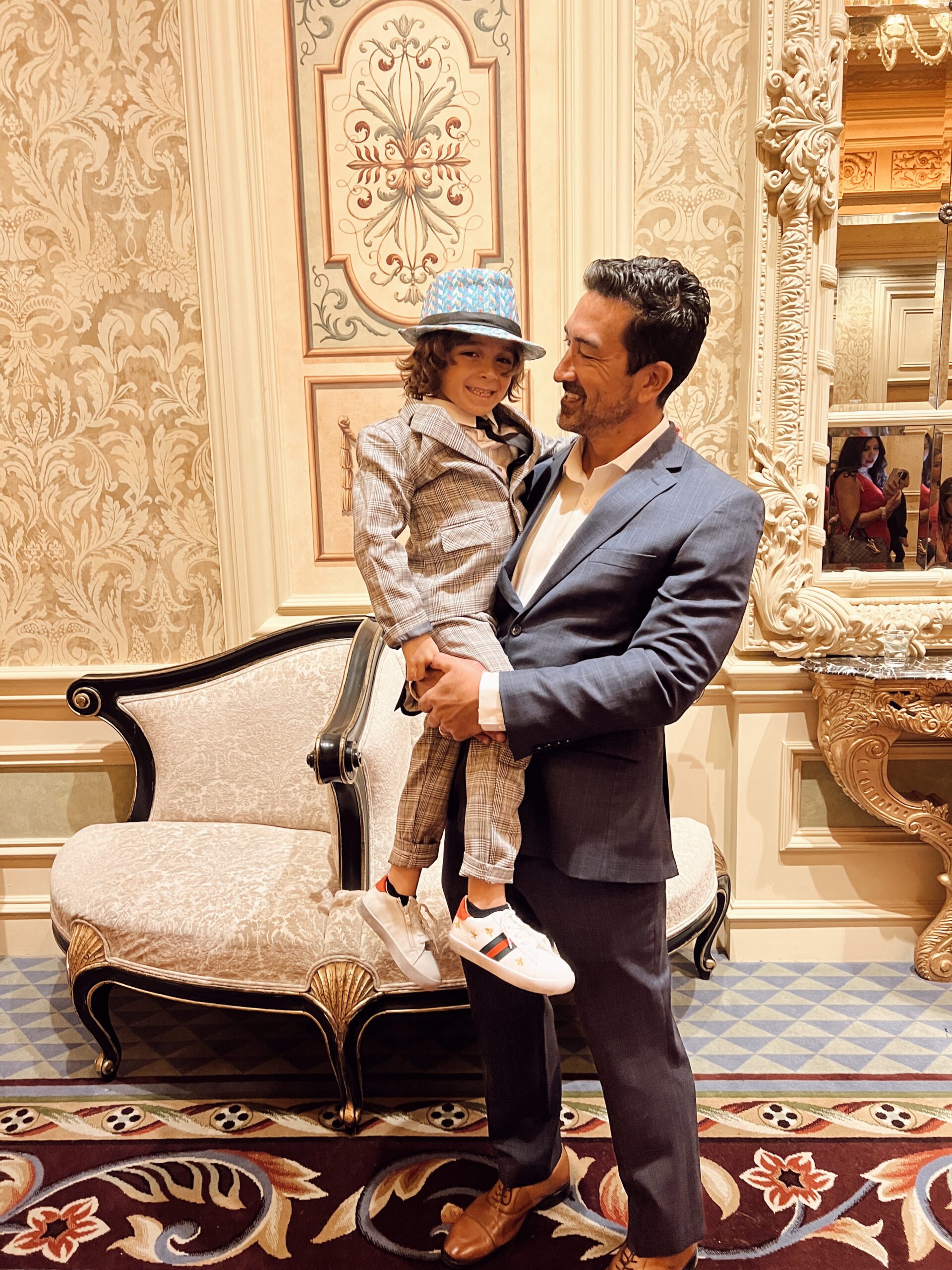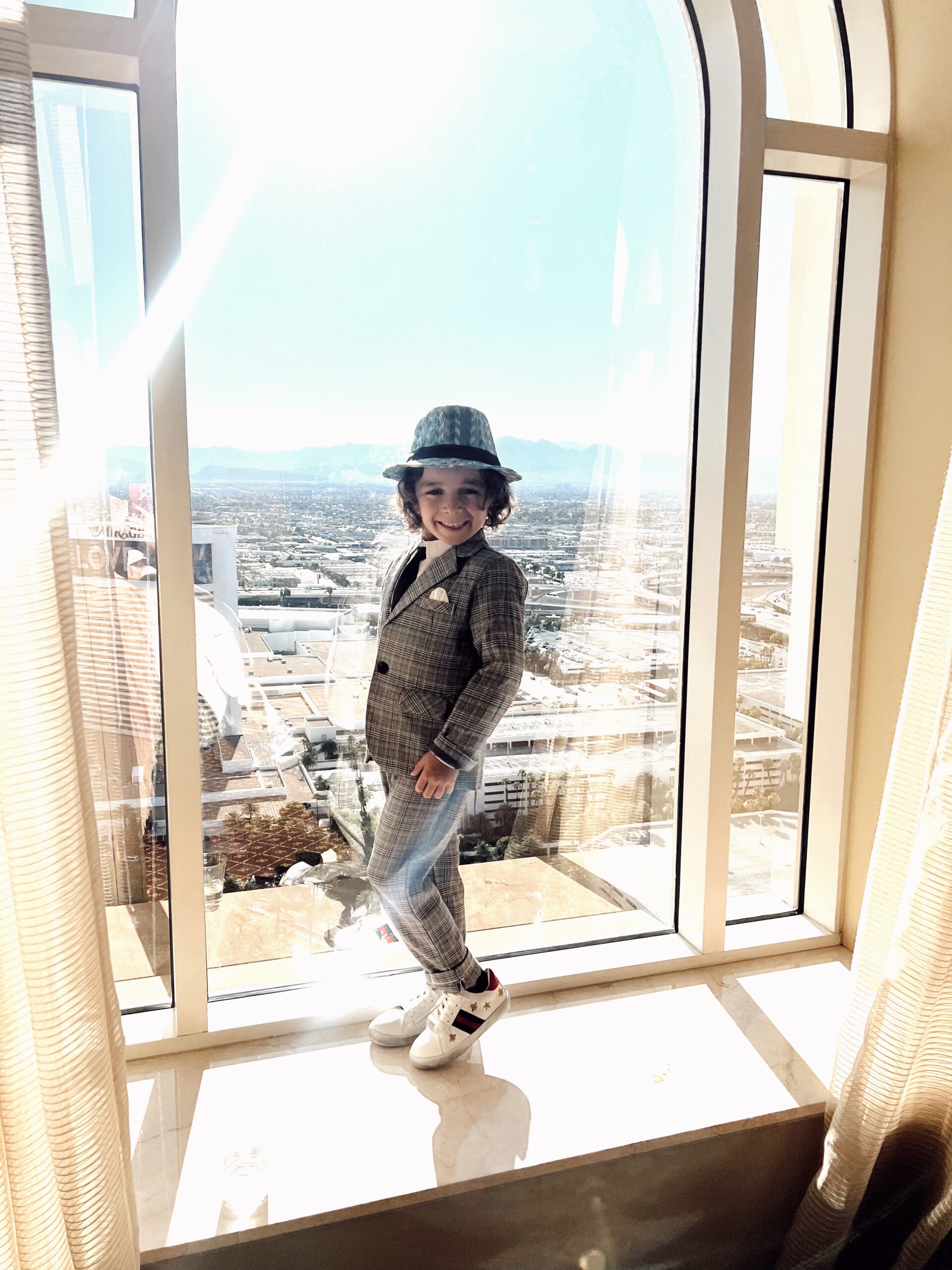 How We Played
While most days were dedicated to the kids taking the main stage, we made sure to have just as many fun adventures when we could. The benefit of going to these dance competitions is getting the chance to meet some of our favorite dancers in the industry! We had the chance to meet NYC Ballet dancer Tiler Peck. Brody even had the chance to collaborate with her for a video. It was too cute! We also met Along Came Abby, one of the most adorable kid talents out there! It was so fun to be able to meet all of these amazing people. One of the major highlights of the whole visit was getting the invite to Derek Hough's dance show! Brody loved every second and I did, too. It's an absolute must when you're in Vegas: high energy and next-level talent.
I'm always happy to be back at home and it won't be long before we're on our next adventure. But I'd be lying if I said I didn't miss the energy of Vegas! I can't wait to go back.
Have you listened to my podcast? Check out The Mom Confidential!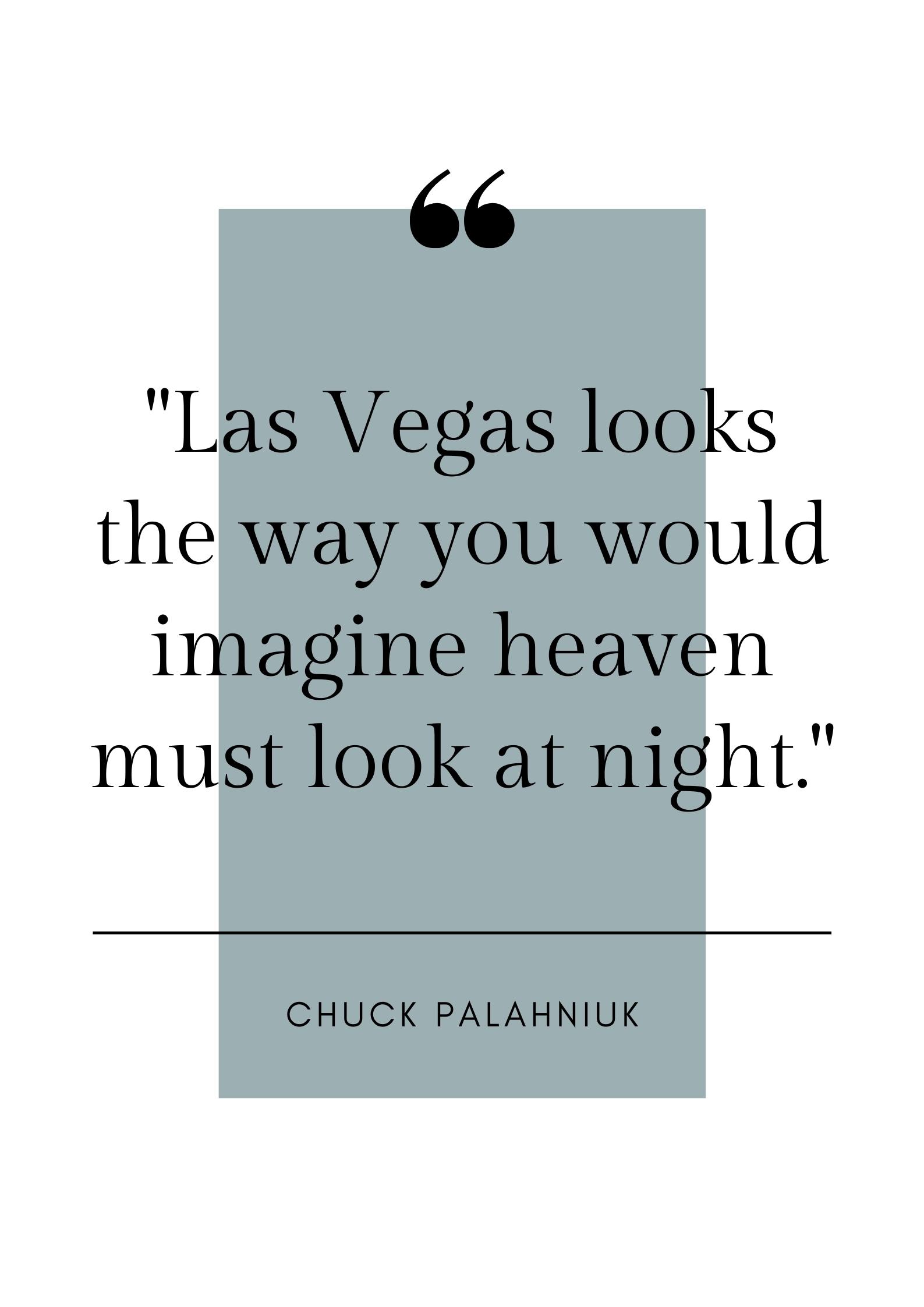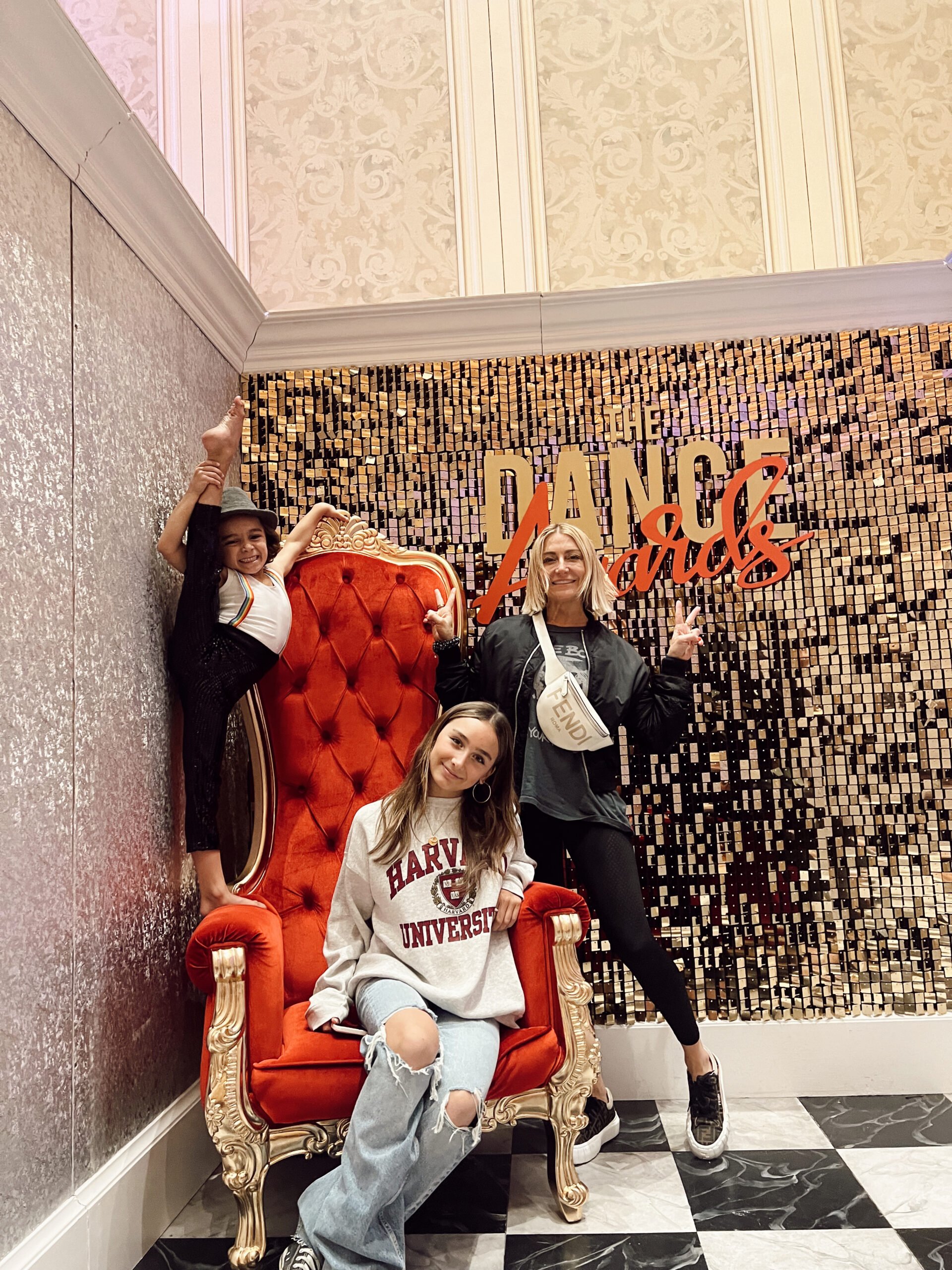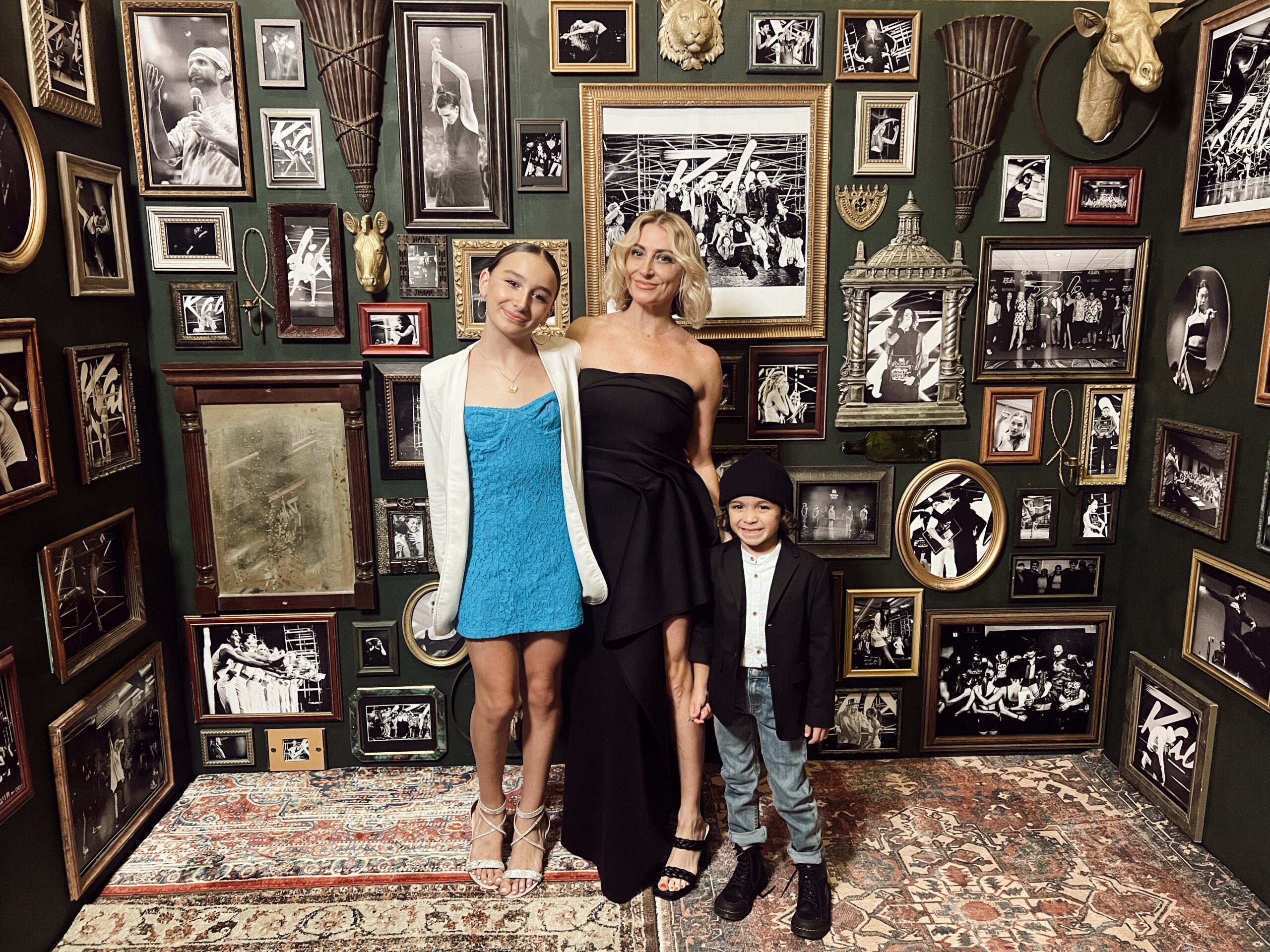 Tips for Parenting In Style...
Never boring, always awesome. Keep up to date with the latest from City Girl Gone Mom.