This Post Is Sponsored By North States Industries. Thank You For Sponsoring CItyGirlGoneMom! I was compensated for my work, but as always, all thoughts and opinions are my own.
Since the second my children got out of school for summer break, there was a laundry list of new and exciting activities awaiting. When you're part of the Schaffer Six, every second of summer matters, and we soak in every day like it's our last! Summer is the season for adventures, and as the kids get older, our experiences become more and more adventuresome. This action packed lifestyle works for us, but this year, with baby Brody on the move and aspiring to play just as hard as the oldest three, I had to take a step back, and consider the best way to keep him happy, safe and smiling right alongside his siblings.
With the many indoor and outdoor explorations that summertime brings, I couldn't imagine doing it all without the North States Superyard Colorplay Ultimate. Since 1953, the North States team has been making it their mission to make homes safer and more enjoyable for children and pets. Their baby gates have been signature household items in our homes for years, and recently, we decided to give the Superyard a go. Superyards create an enclosed, safe play space both indoors and outside, and they fold up for easy portability. We particularly love the North States Superyard Colorplay Ultimate because it is Juvenile Products Manufacturers Association (JPMA) Certified, and proudly displays the Made in the USA logo.
Before summer, we started looking for a portable super yard that would keep the baby safe, whether we're enjoying a night in, or exploring new sites up and down the west coast. We also wanted a space that Brody could call his own, keeping his treasured toys safe as well. Baby Brody's BFF, our 100-pound lab puppy named Mabel, likes to steal and chew his toys at any given moment. We love her dearly, but in her first year of puppyhood, she has certainly chewed her way through some of our kids' favorite belongings. Not to mention some of mom's beloved shoes. The North States Superyard Colorplay Ultimate has been the perfect solution to keeping Baby Brody and his toys protected and at bay from our sweet, but not so innocent, fur baby.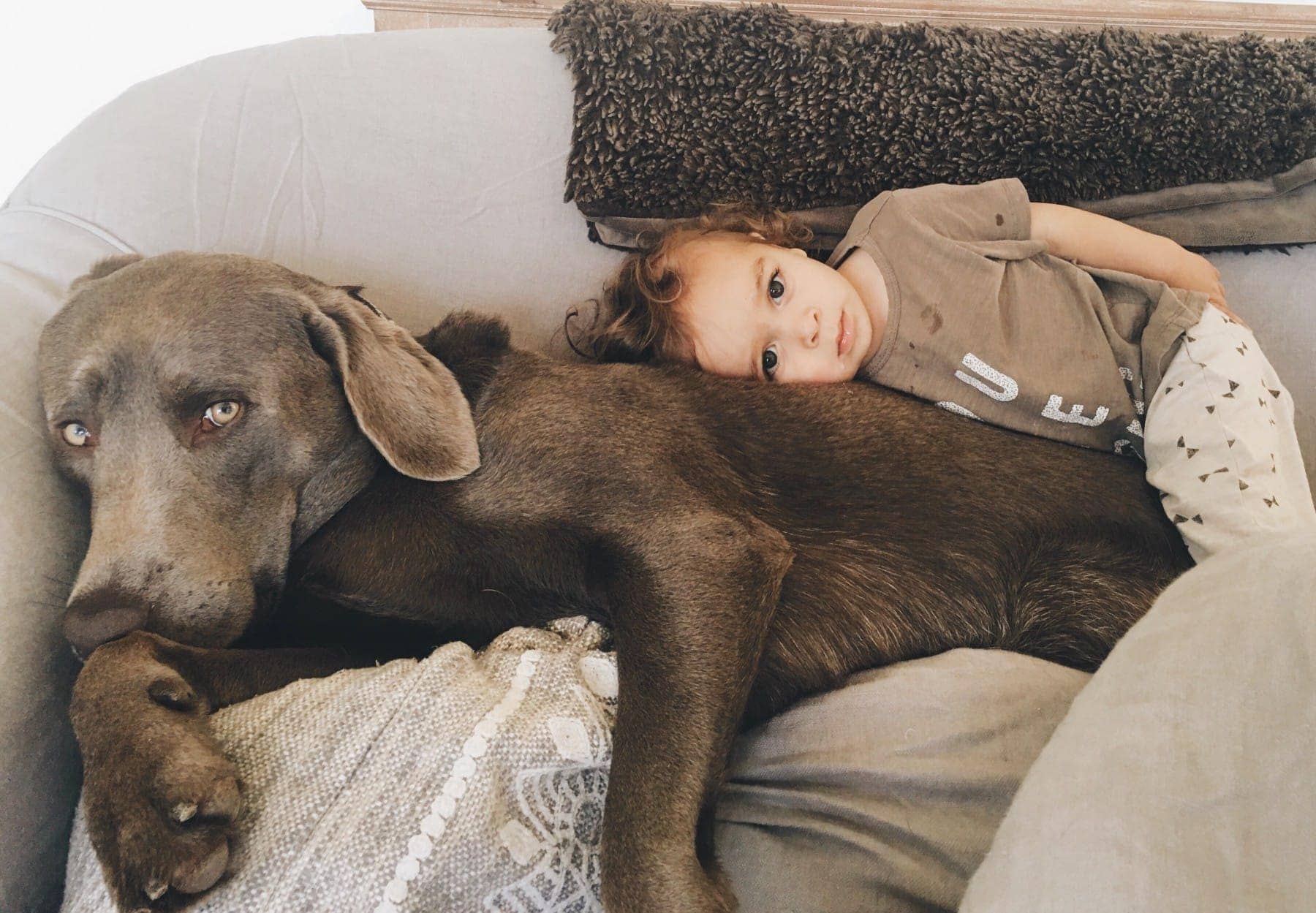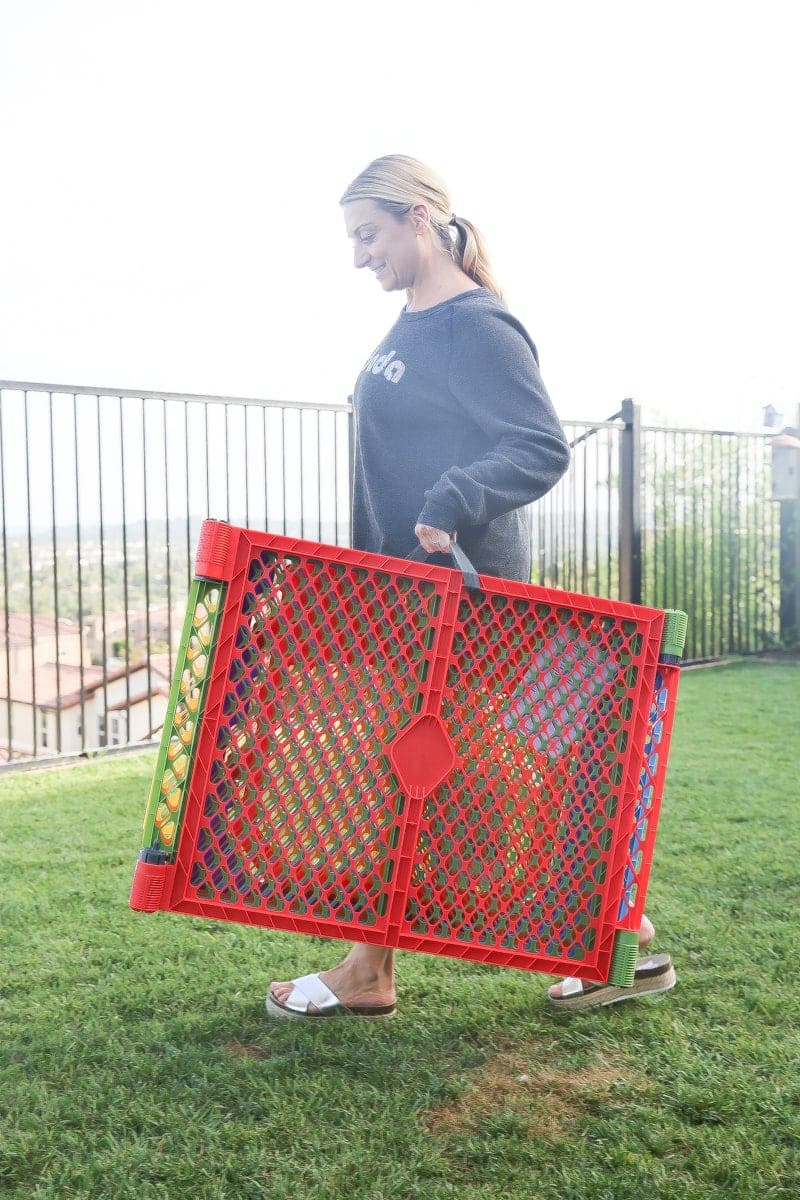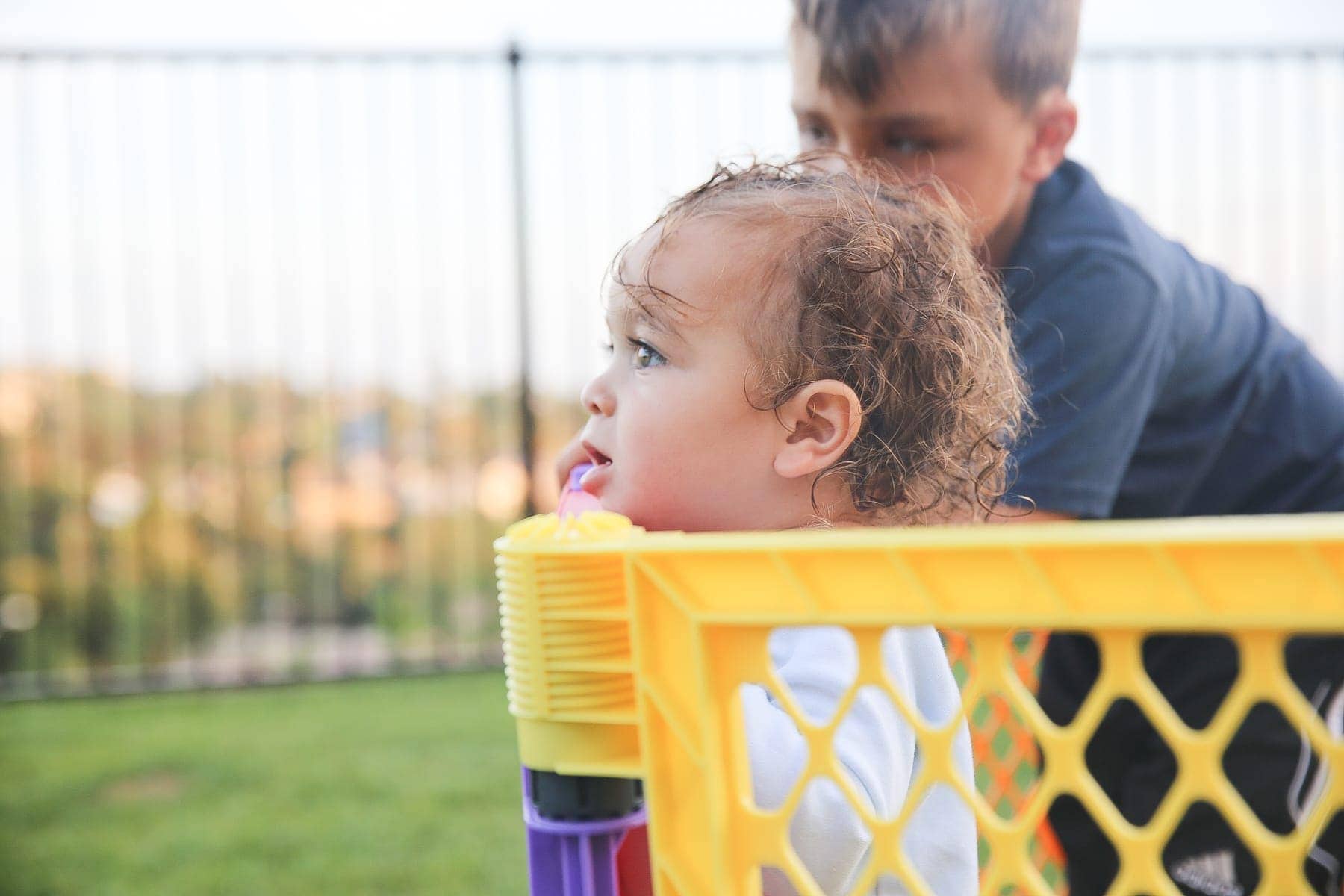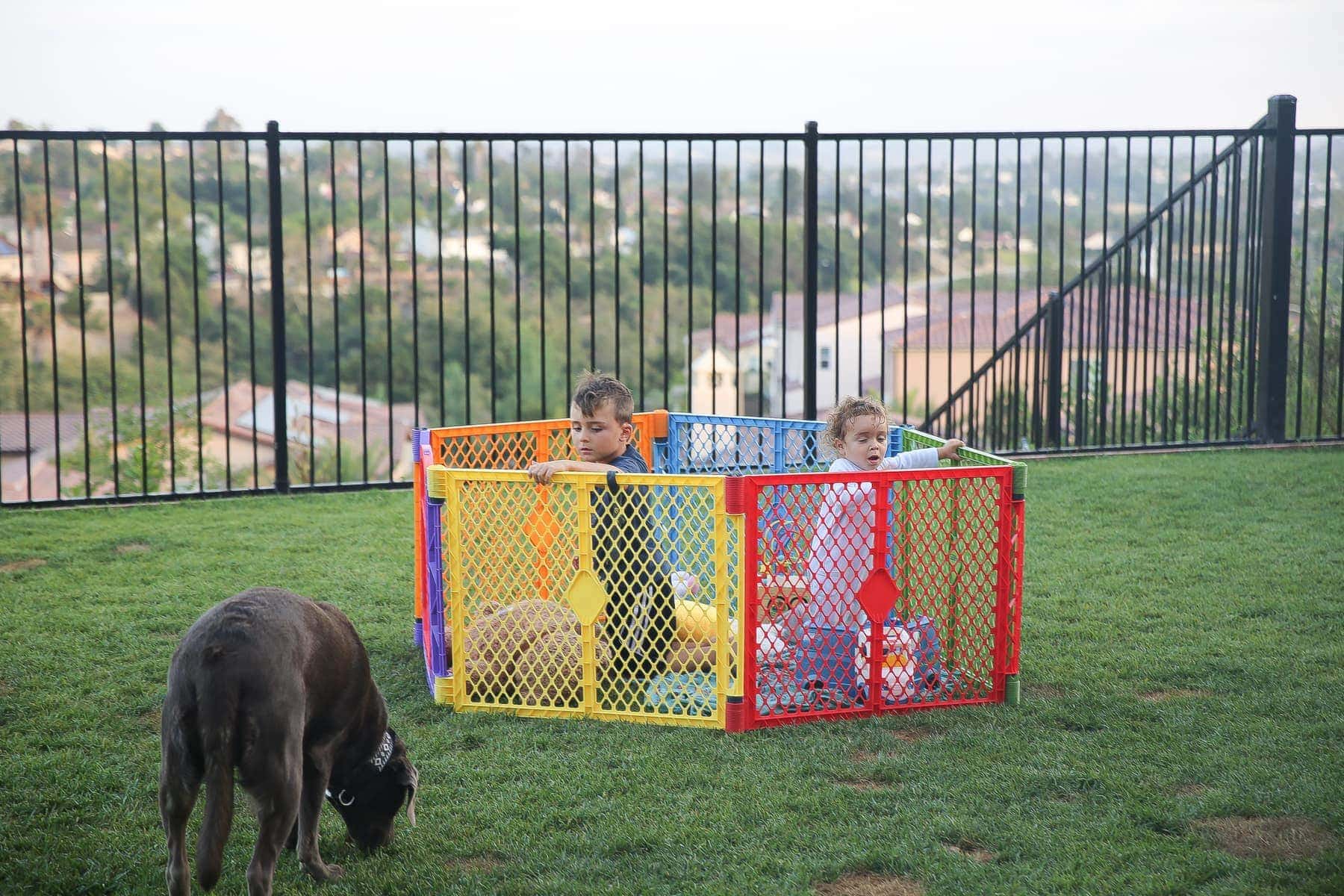 5 Superyard Features That Are Clutch For A Family On The Go
Easy access door.  It's as easy as slide, lift and open. The door enables Brody to come in and out easily, but it also has the ability to keep him in the play yard when necessary.
Versatile for kids and small pets. The Superyard is great for smaller pets (our 100-pound Mabel may not make the 'small pet' cut), but I also love having this yard for other moms that visit me and want to keep the dogs away from their babies. This yard easily keeps both baby and Fido separated.
Portable and efficient. This was number one on my list. I needed something that could easily fold up and fit in my trunk, and this Superyard wins for portability.
Ease of use. Upon delivery, I opened the box, and WOW, to my surprise, no assembly necessary – giving Dad a break for once!
Versatile in size. The Superyard Colorplay Ultimate can be made smaller or larger by adding or removing panels, giving parents options. So, depending on the size of the space you're enjoying (expansive beach or small living room, it's customizable. Extension panels can be purchased directly on the North States site.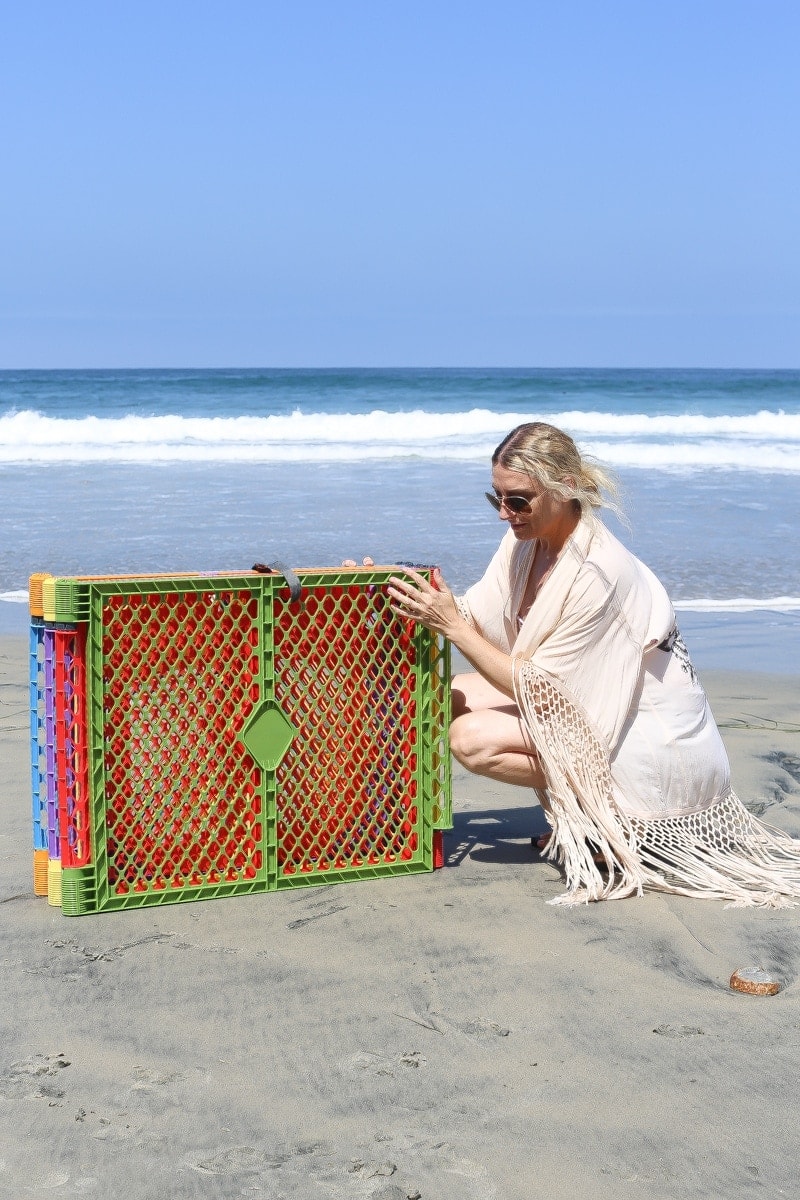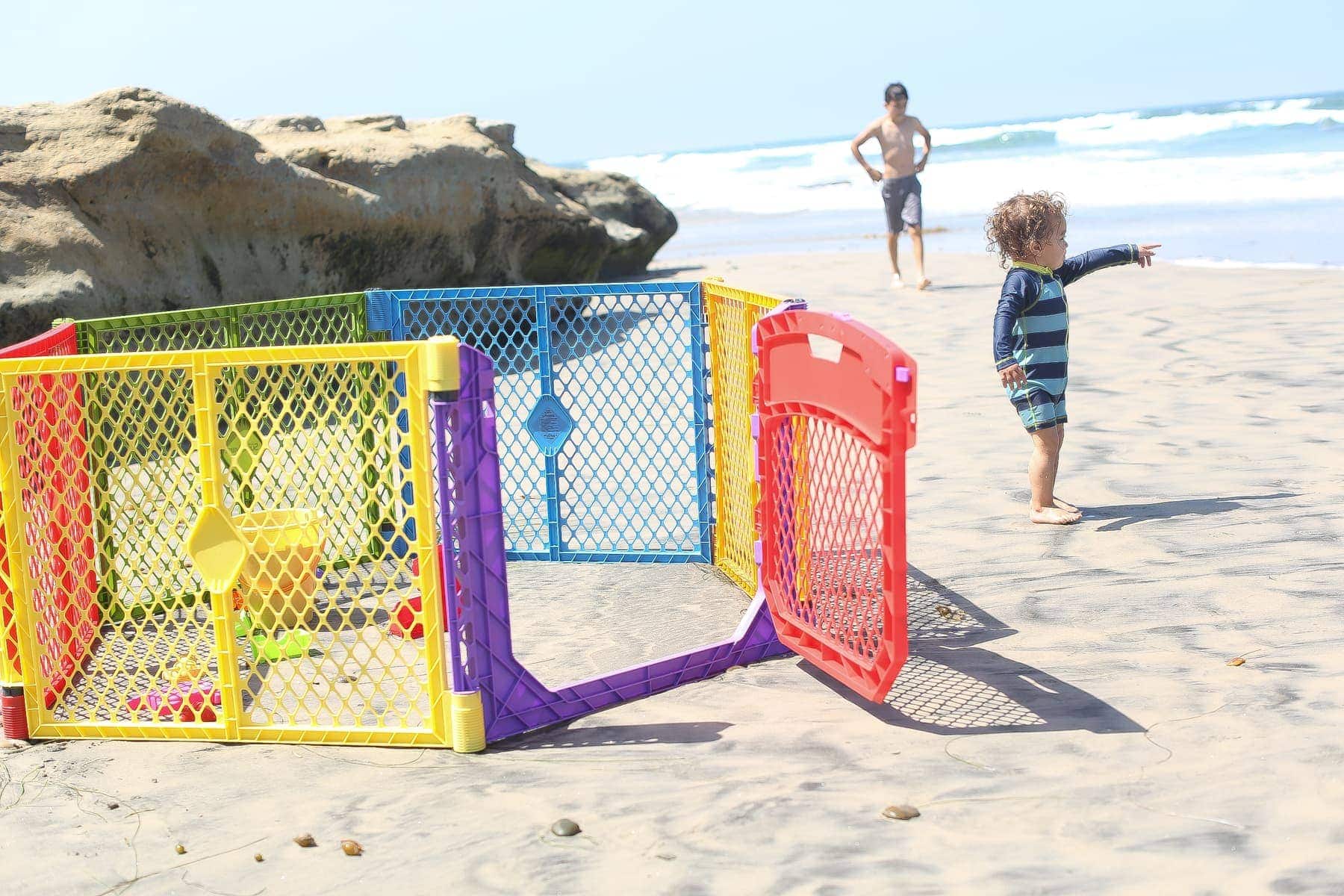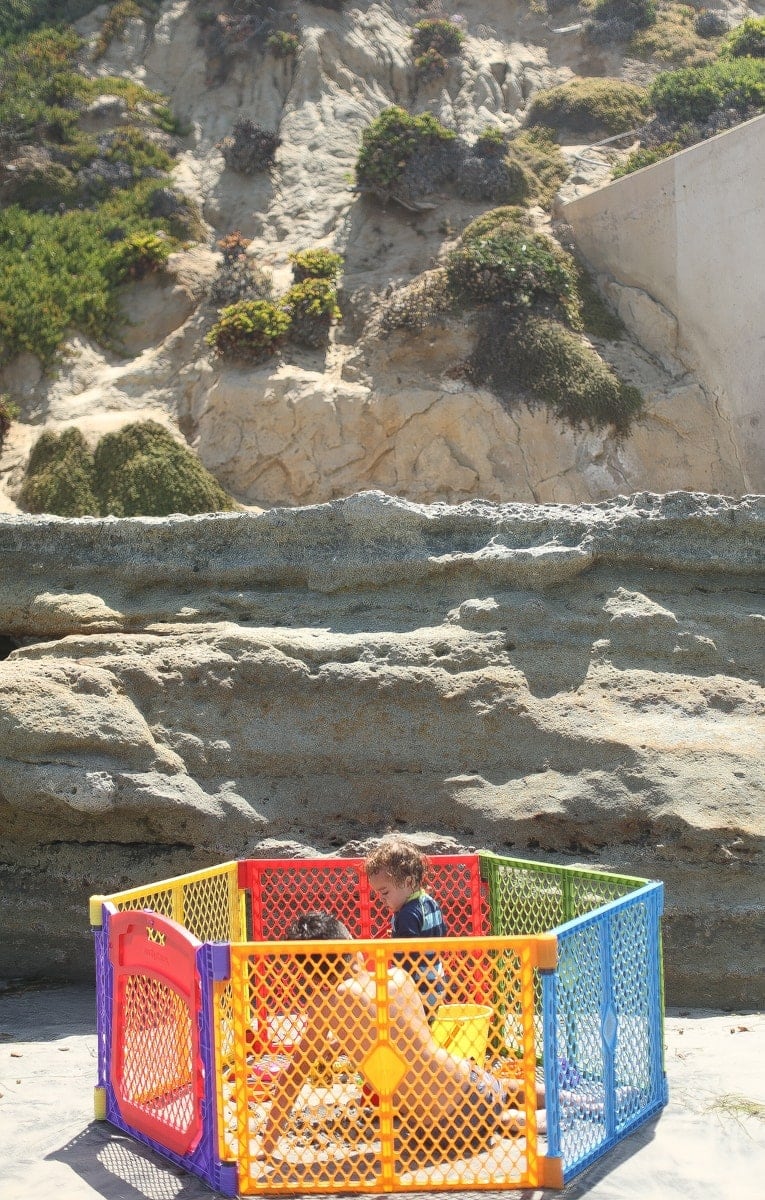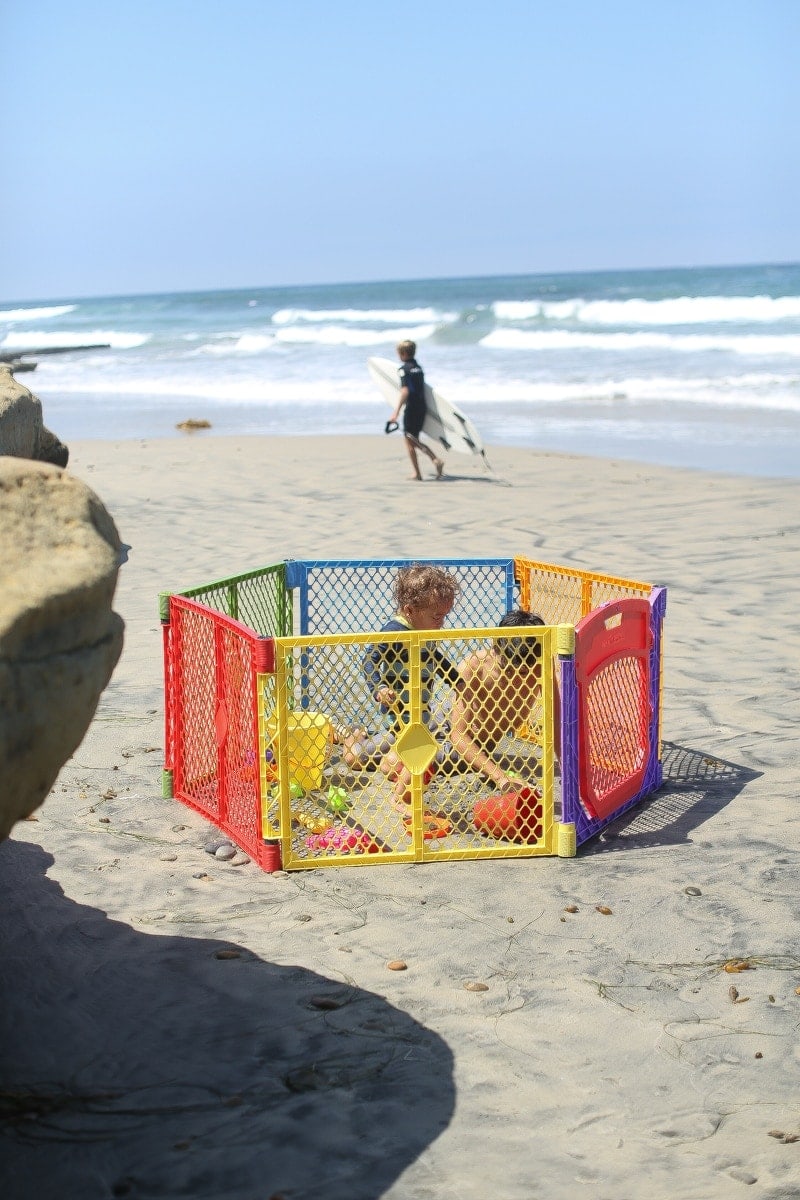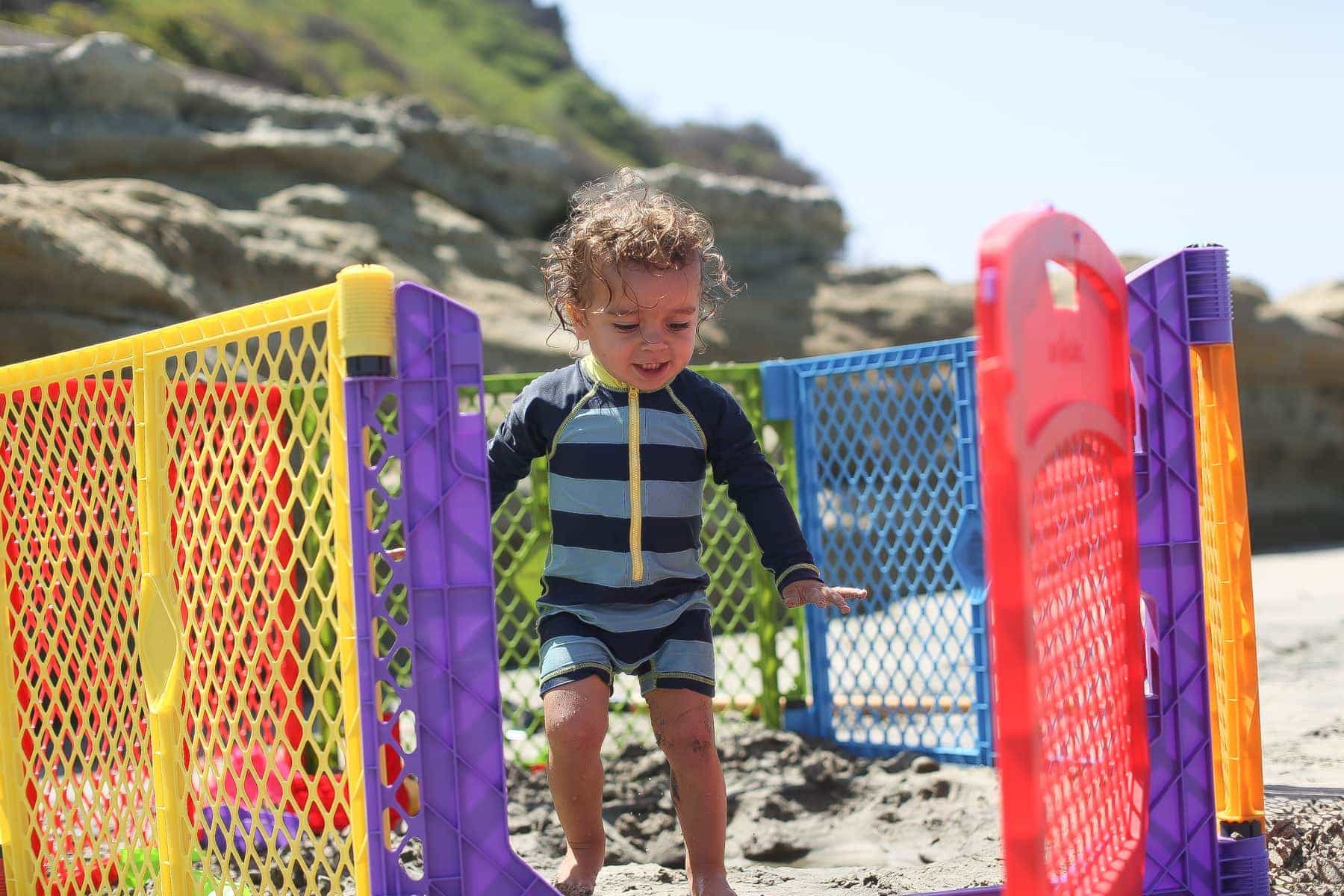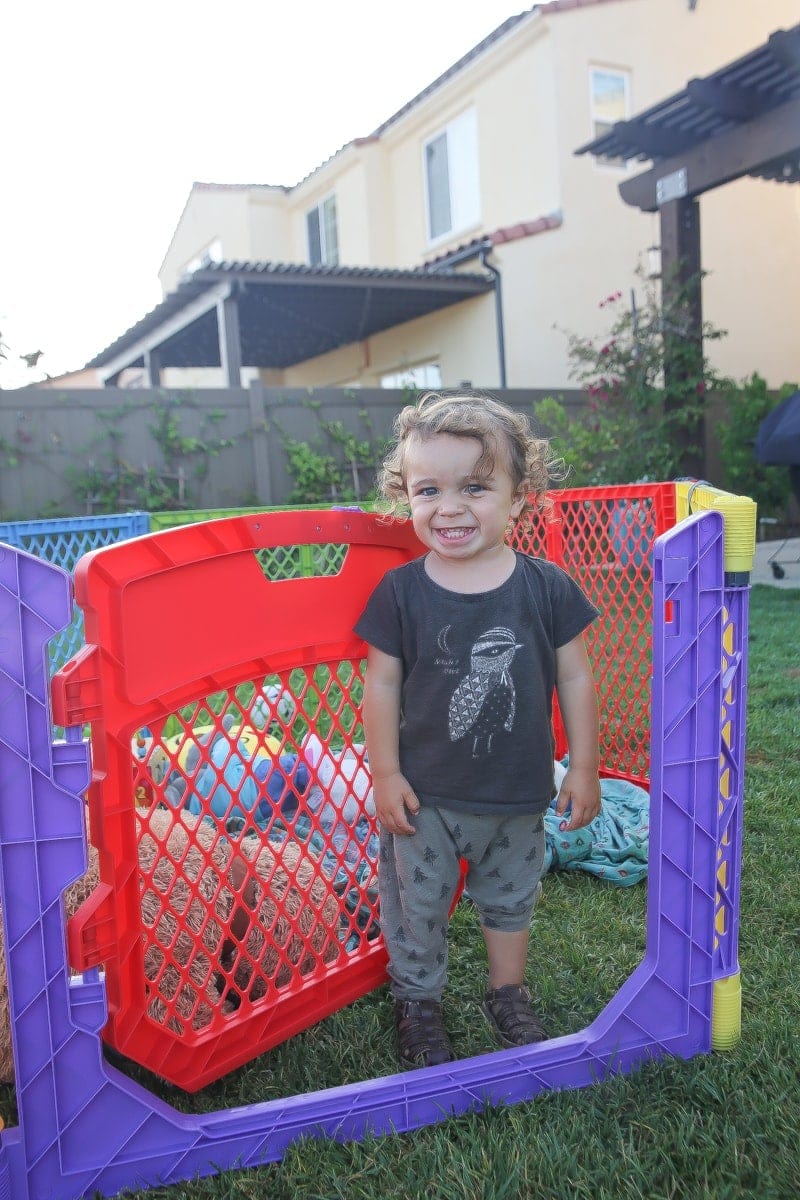 Summer has always been our favorite season to travel, host visitors and simply relax. That being said, it's also the time to be five steps ahead of my four active children, climbing, running and jumping on every obstacle in site (American Ninja Warrior – look out for the Schaffer kids, coming to a course near you). To them, the faster they run and the higher they jump, the bigger their smiles.
As expected, a high adrenaline lifestyle like ours can create a summer mishap or two. Thus, having an eye on the baby at all times is ideal. But as most of you moms know, the most ideal situation is not always the most possible, and having an extra set of eyes and hands can be a luxury. The North States Superyard Colorplay Ultimate has been the perfect portable solution to keeping our little one out of trouble, and into exploring summer at his own pace, safe and secure – both inside and among the great outdoors.
For the ultimate in safety, efficiency and peace of mind for your baby, pets (even beloved toys and shoes!), purchase yours here at Toys R Us.
GIVEAWAY
What I love about my job (besides finding the latest and greatest products that we believe in), is giving a family a chance to try it for themselves. North States Inc and I would like to give one lucky CGGM reader a Superyard Colorplay Ultimate for your family. All you have to do is:
Head to Instagram and follow @citygirlgonemom & @northstatesbaby!  Post a photo of your little one and hashtag it #northstatesbabygiveaway.  Tell us about your baby and why this Superyard would help.  For extra entries, tag TWO mama friends!  The more friends you tag, the more entries you'll get! GOOD LUCK!  Winner announced August 1st!
This Post Is Sponsored By North States Industries. Thank You For Sponsoring CItyGirlGoneMom! I was compensated for my work however, all thoughts and opinions are my own.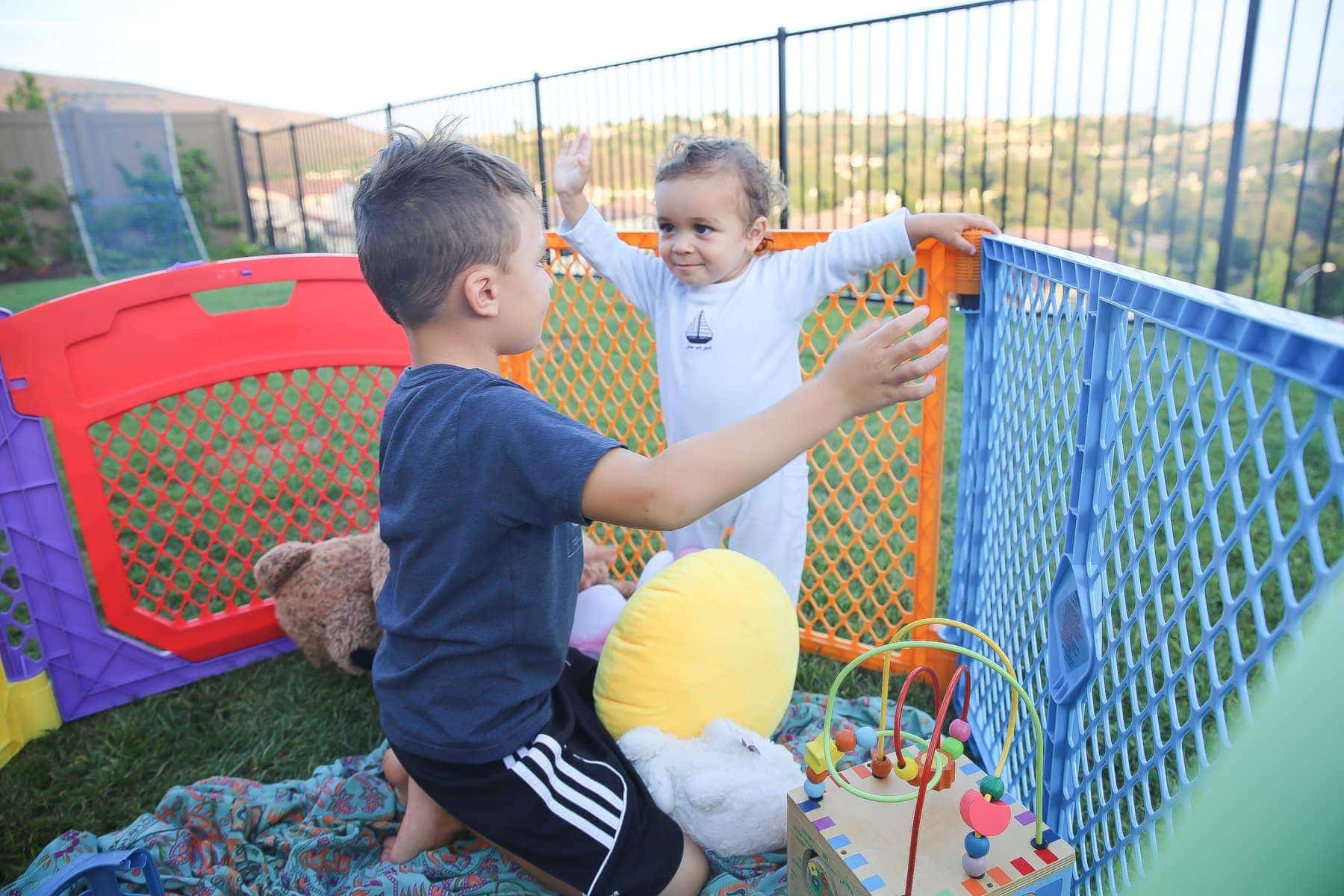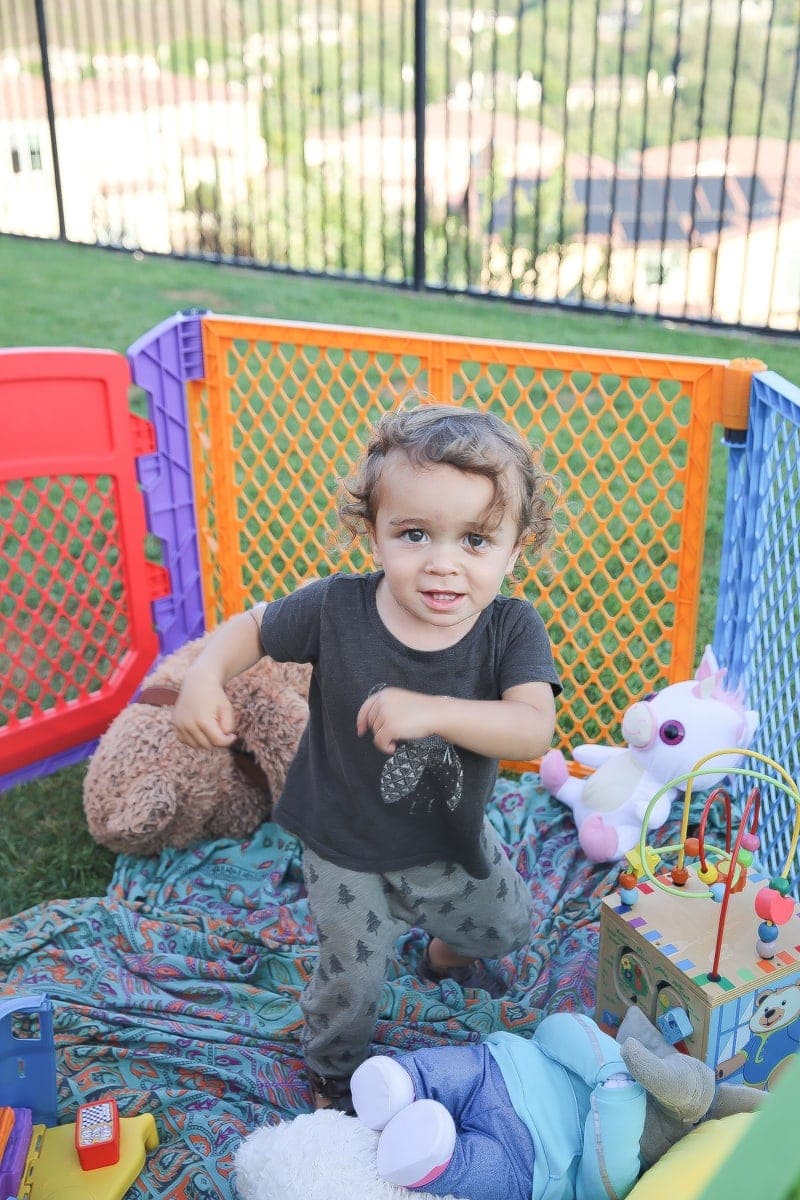 Tips for Parenting In Style...
Never boring, always awesome. Keep up to date with the latest from City Girl Gone Mom.