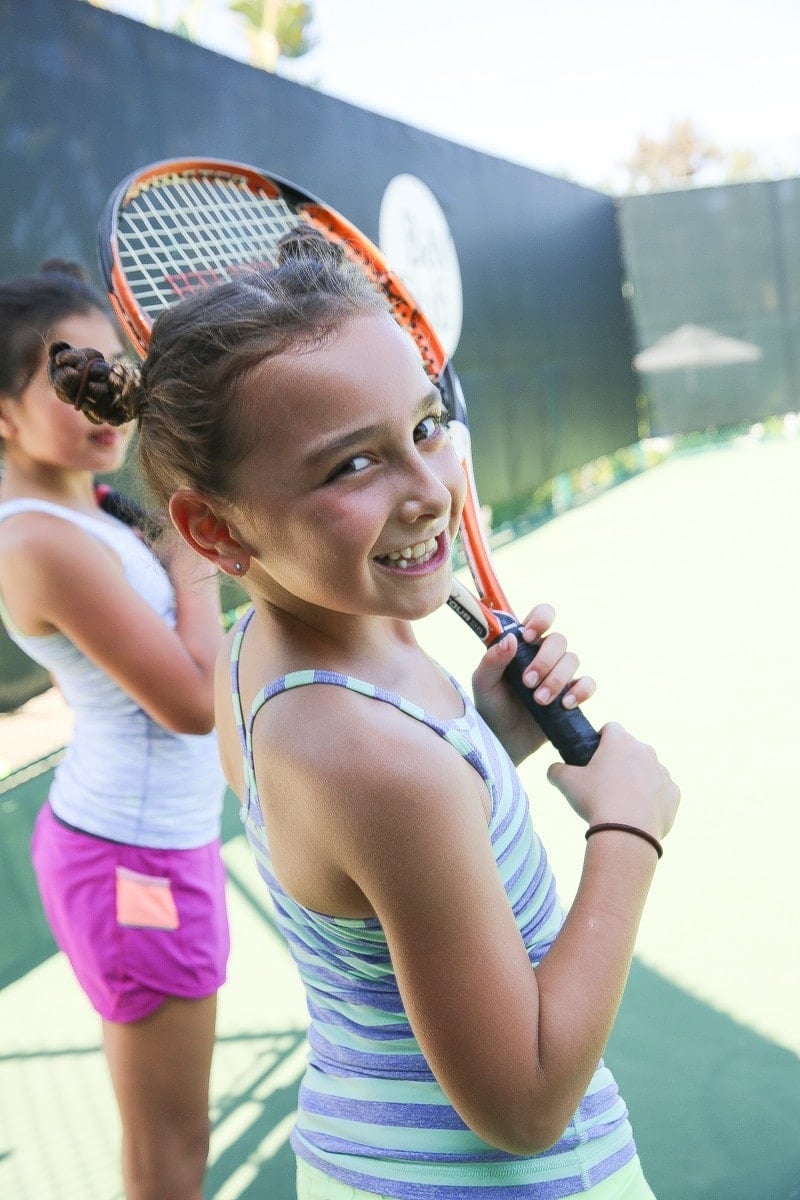 This Post Is Sponsored! As Always, All Opinions Are My Own! Thank You For Sponsoring CityGirlGoneMom!
The summer months are the perfect time to introduce your children to new sports. During the school year, they seem to get locked onto a team and have that commitment for an entire season. Summer, on the other hand, is about exploration, making new friends and trying new activities. This year, we decided to take a little break from the norm (lacrosse, football and dance) and give it a go with tennis.
The Bay Club in Carmel Valley has a wonderful tennis program, with several classes to choose from. "Quickstart" Tennis is their new and exciting new play format for learning the sport. It's designed to bring kids into the game by utilizing specialized equipment, shorter court dimensions and modified scoring, all tailored to age and size. This was right up our alley, since my kids are new to the sport. "Tennis is easy and fun if you use the right ball and the right racket," said Tom Shea, Director of Tennis. The summer tennis programs at The Bay Club give kids the confidence needed to feel comfortable on the court, unlocking a newfound appreciation for the sport by teaching them the game and manoeuvres, before playing real games with tennis scores.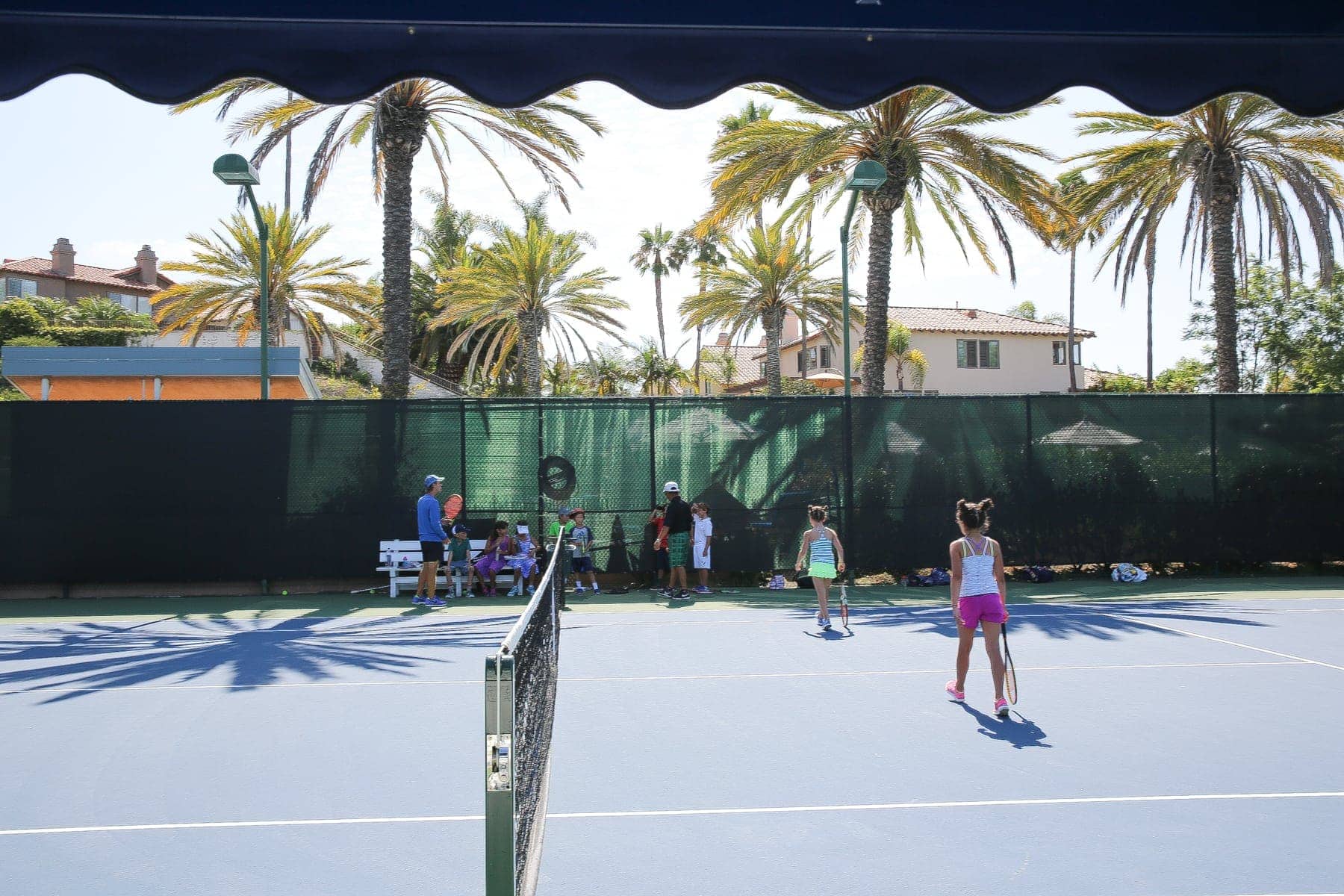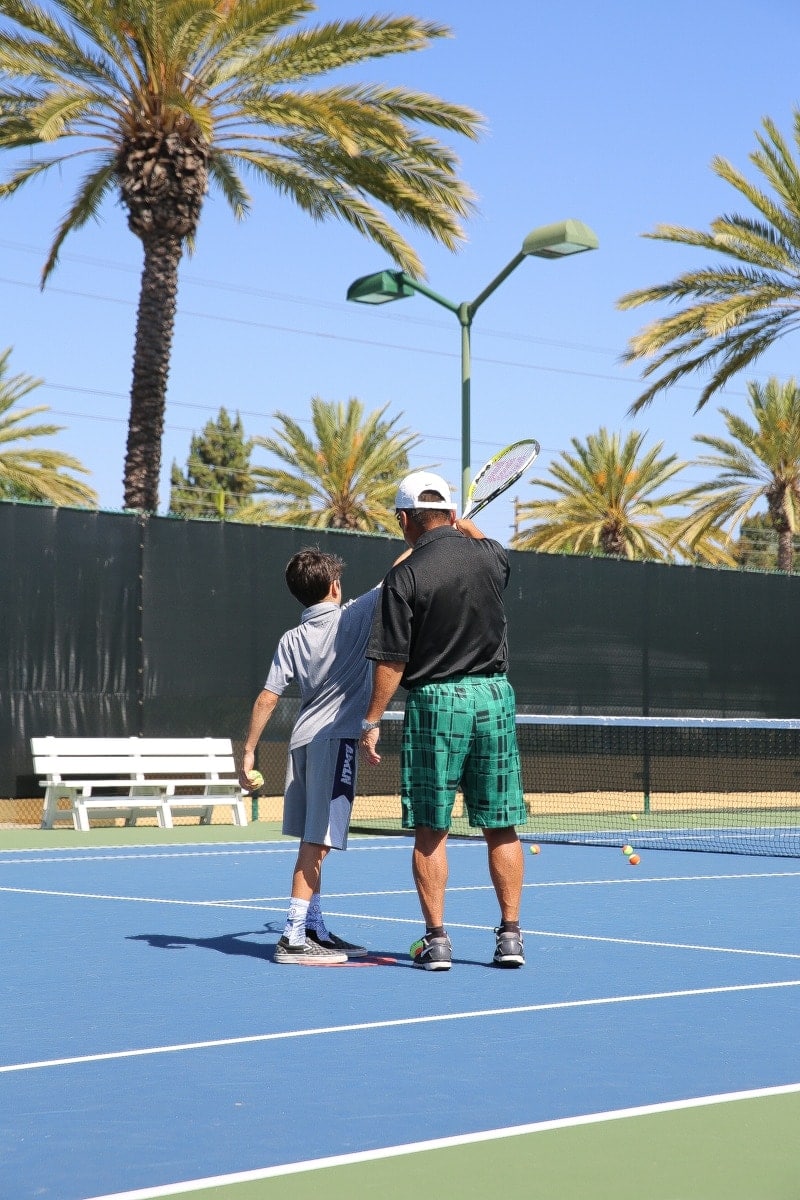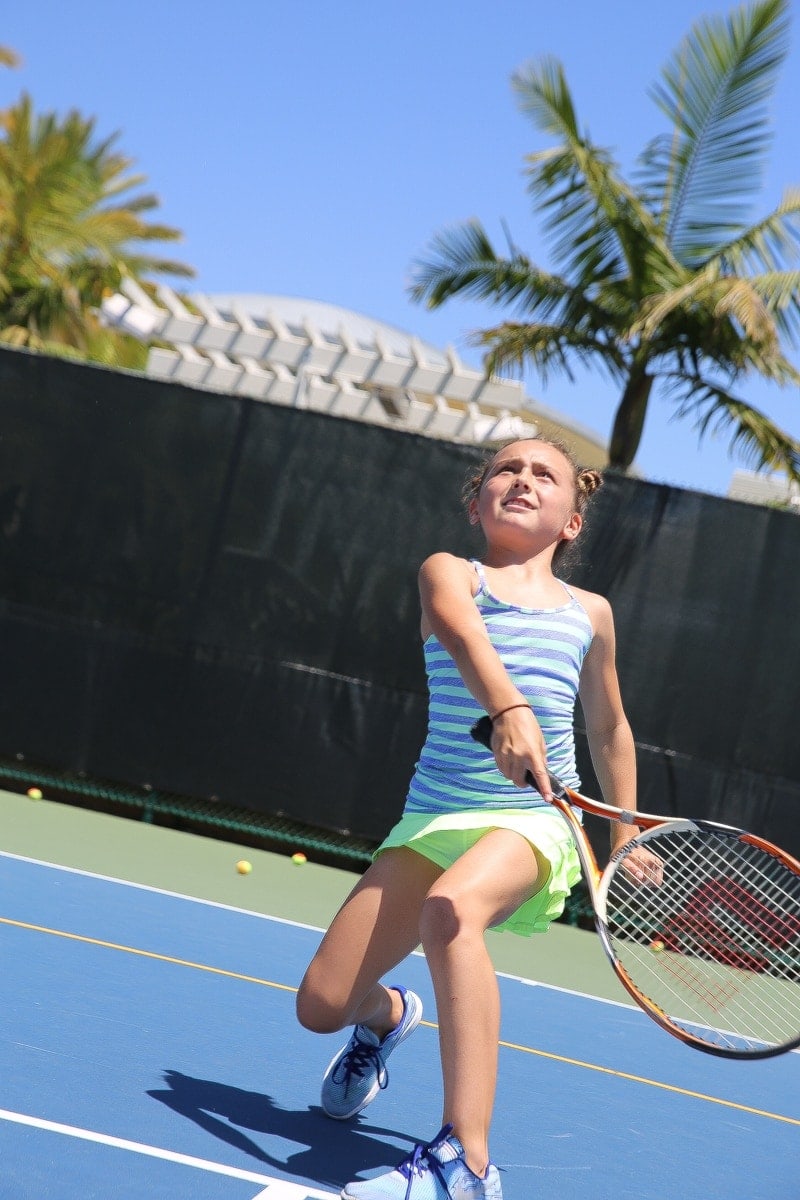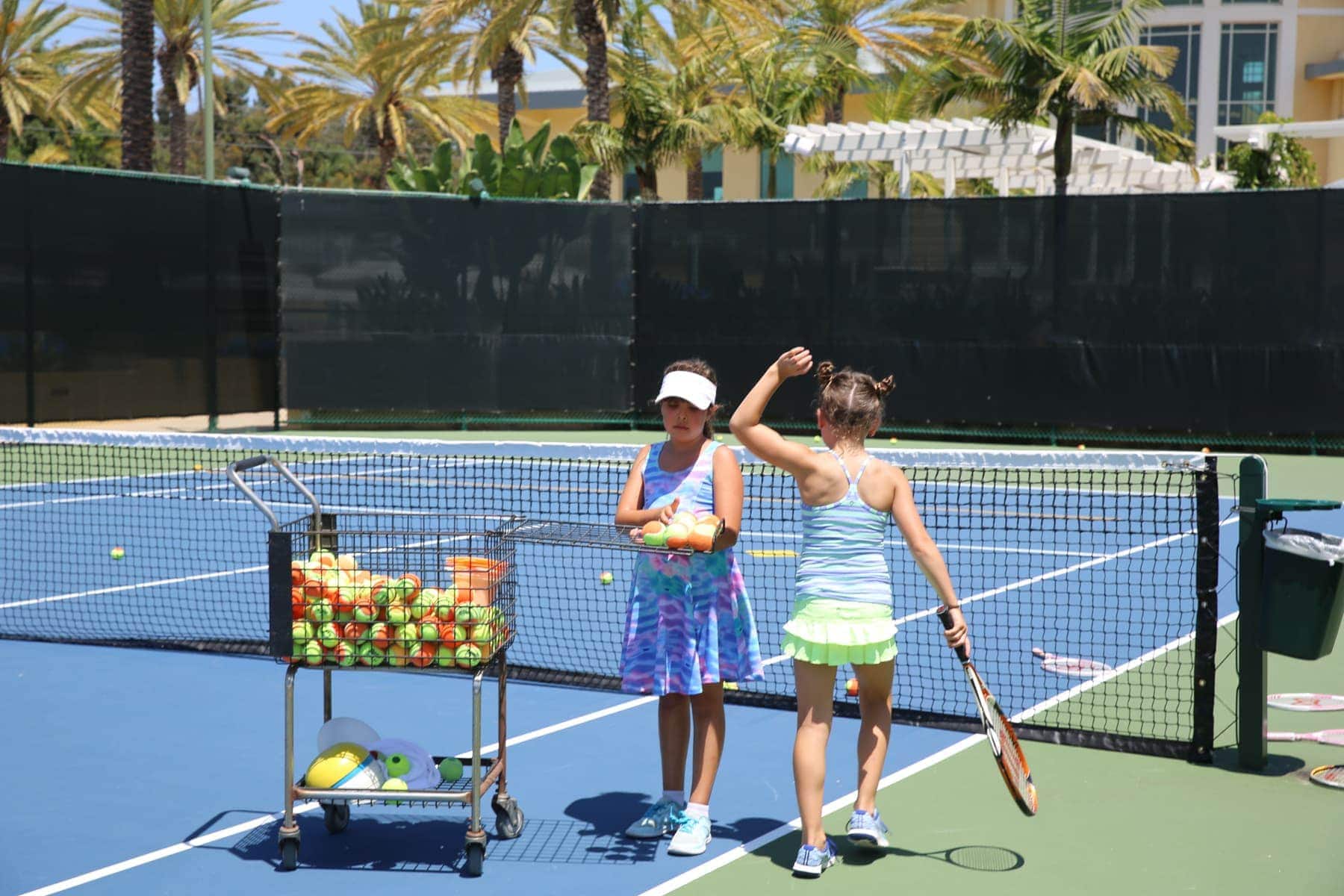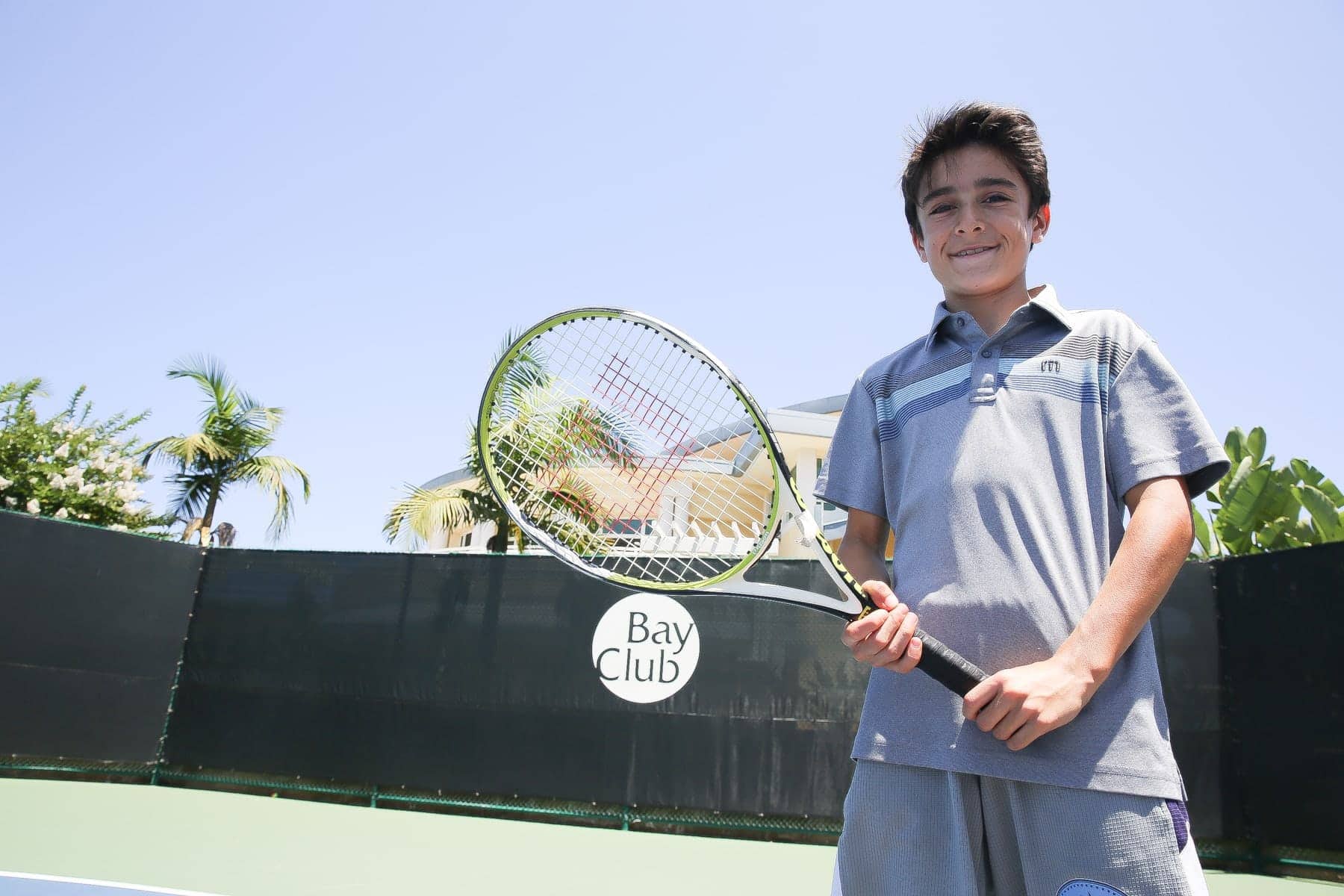 The Bay Club offers Full Day (9am-4:30pm) and Half Day (9am-12pm) Camps. Participants also have the option to drop in for the day. The camps are tailored to help campers learn and improve their tennis skills, so they can enjoy the game of tennis for a lifetime. This was the first time my kids spent the day experiencing this sport, and they all truly loved it. I enrolled my ten, nine, and my five year old, plus my nine year old niece.
As a mom of four, I was pleased that their programs tailored to all ages and each child's level of ability. The instructors included some fun cardio games, and in their instruction, they emphasized strategy, stroke production, competitive drills, matches and mini tournaments. The kid's cardio tennis component called the Inch & Miles Program, is based on legendary Coach, John Wooden's award-winning children's book Inch and Miles. A great lesson for all kids, as they learn what it takes to think and behave like a champion, on and off the court.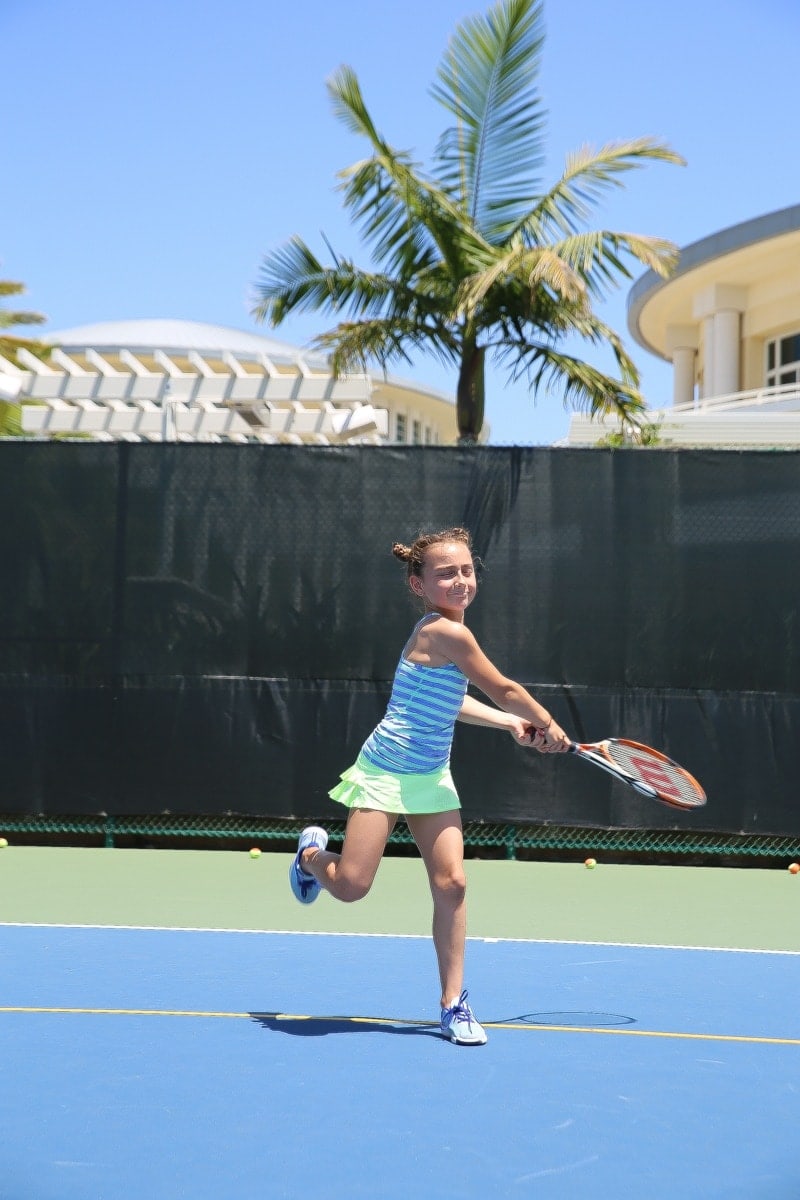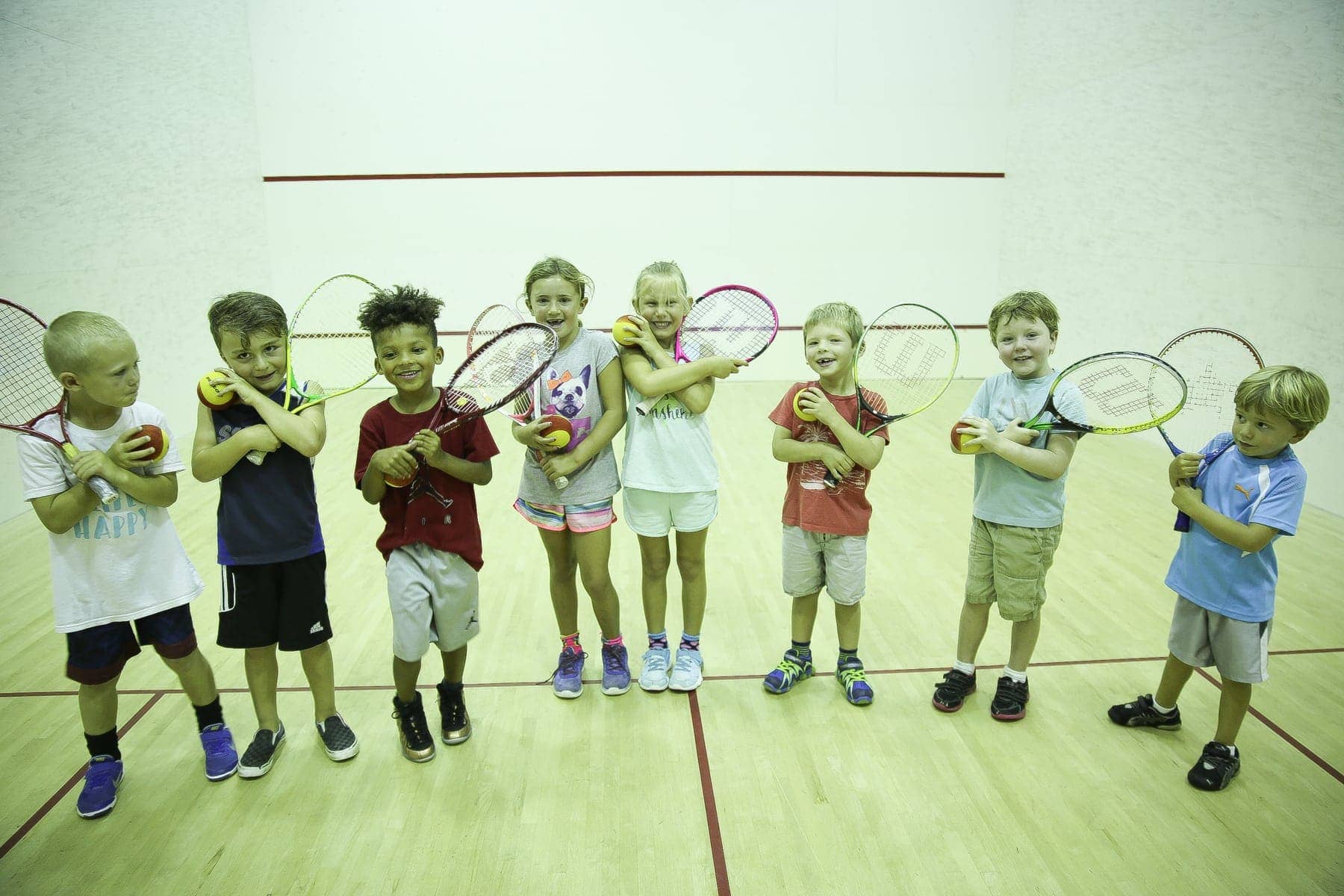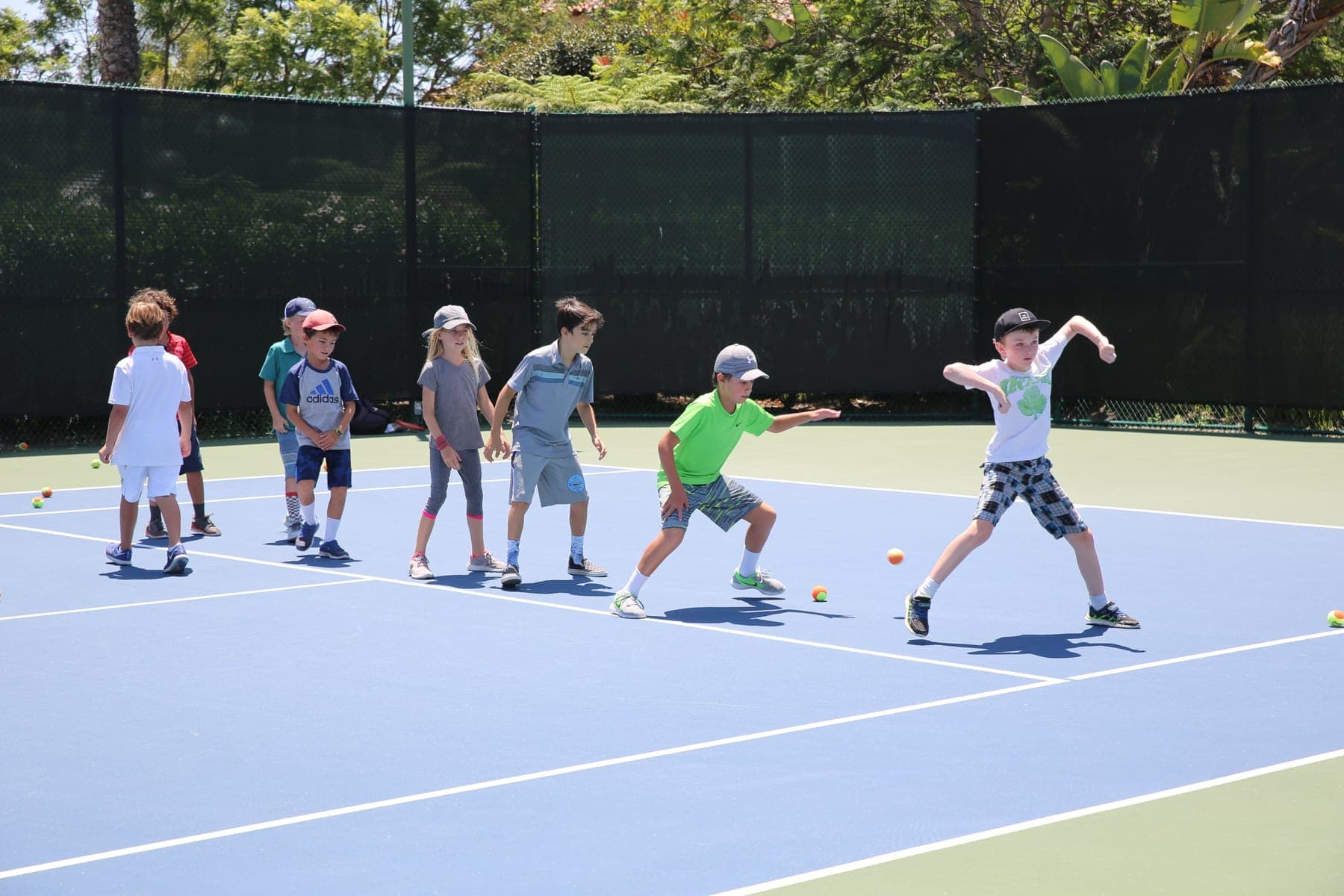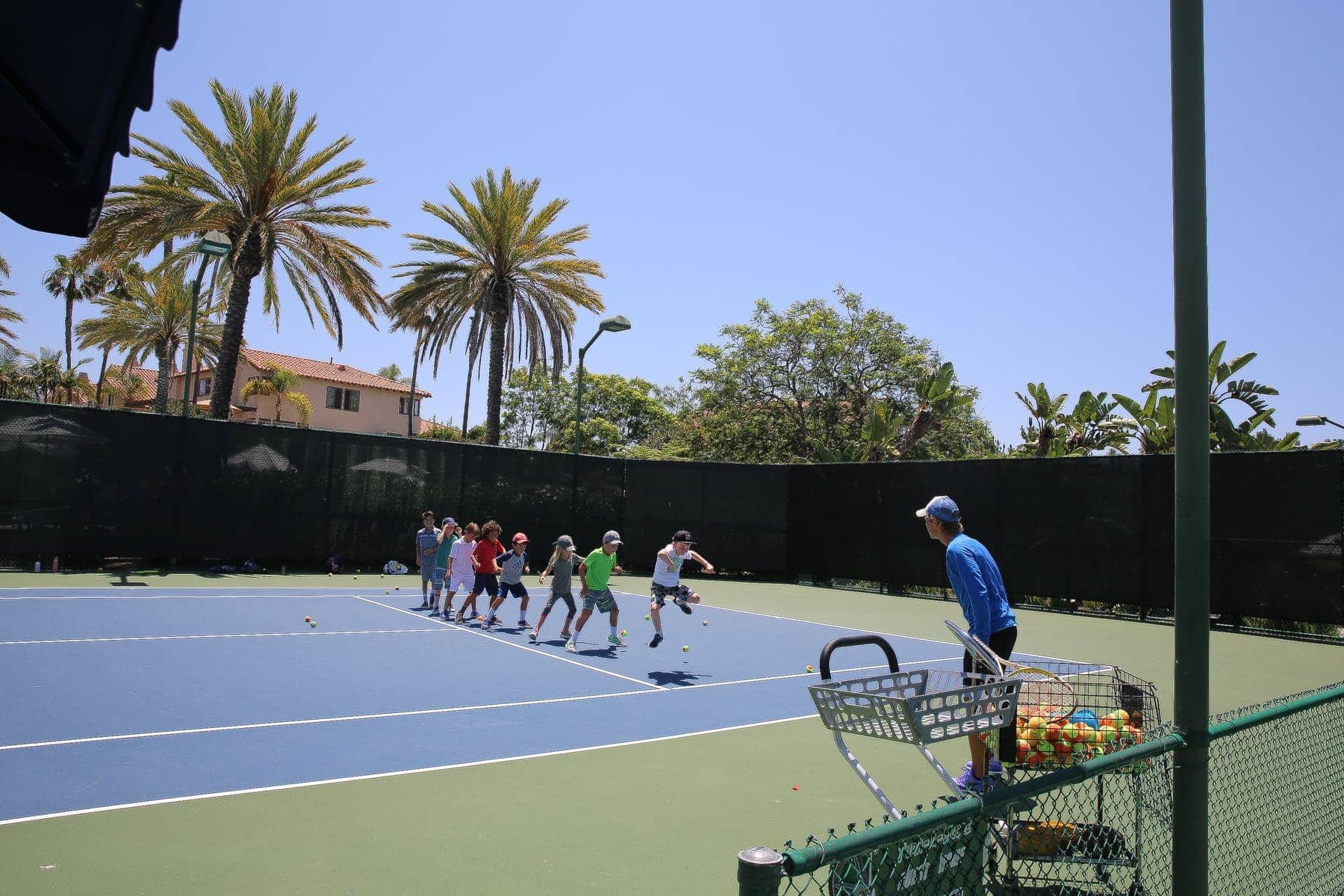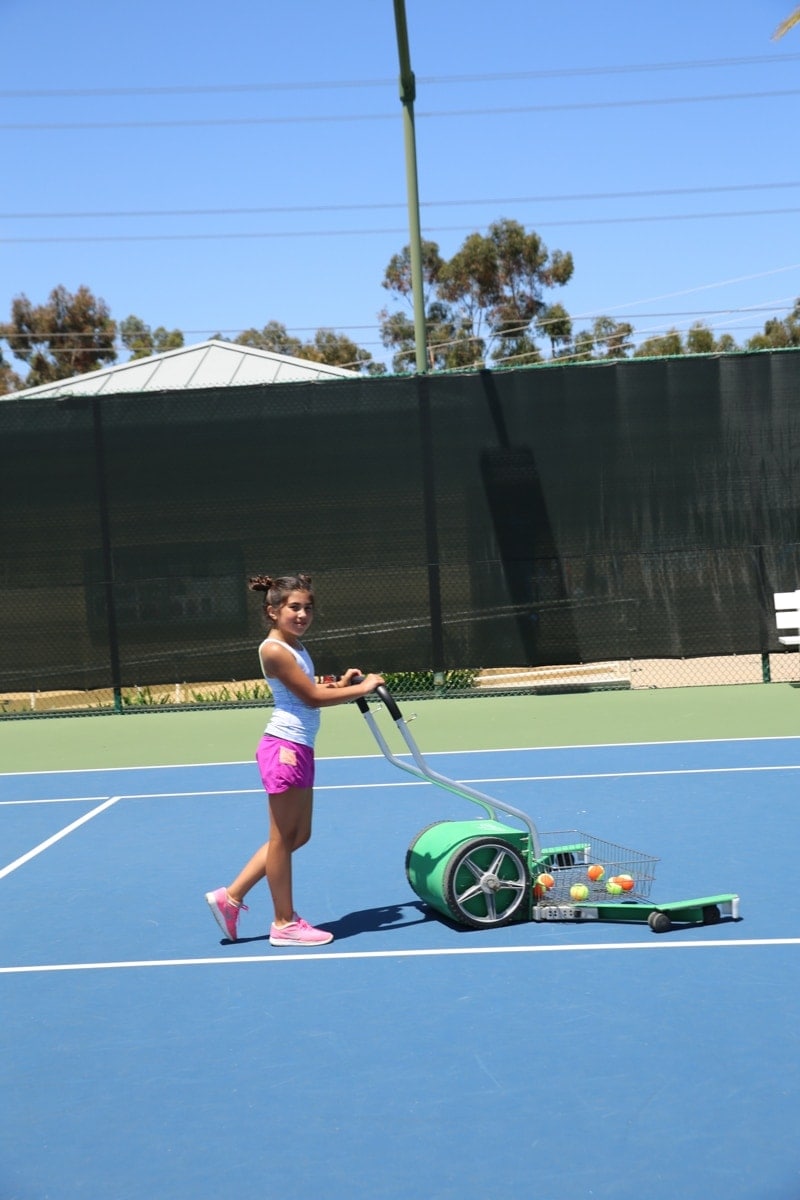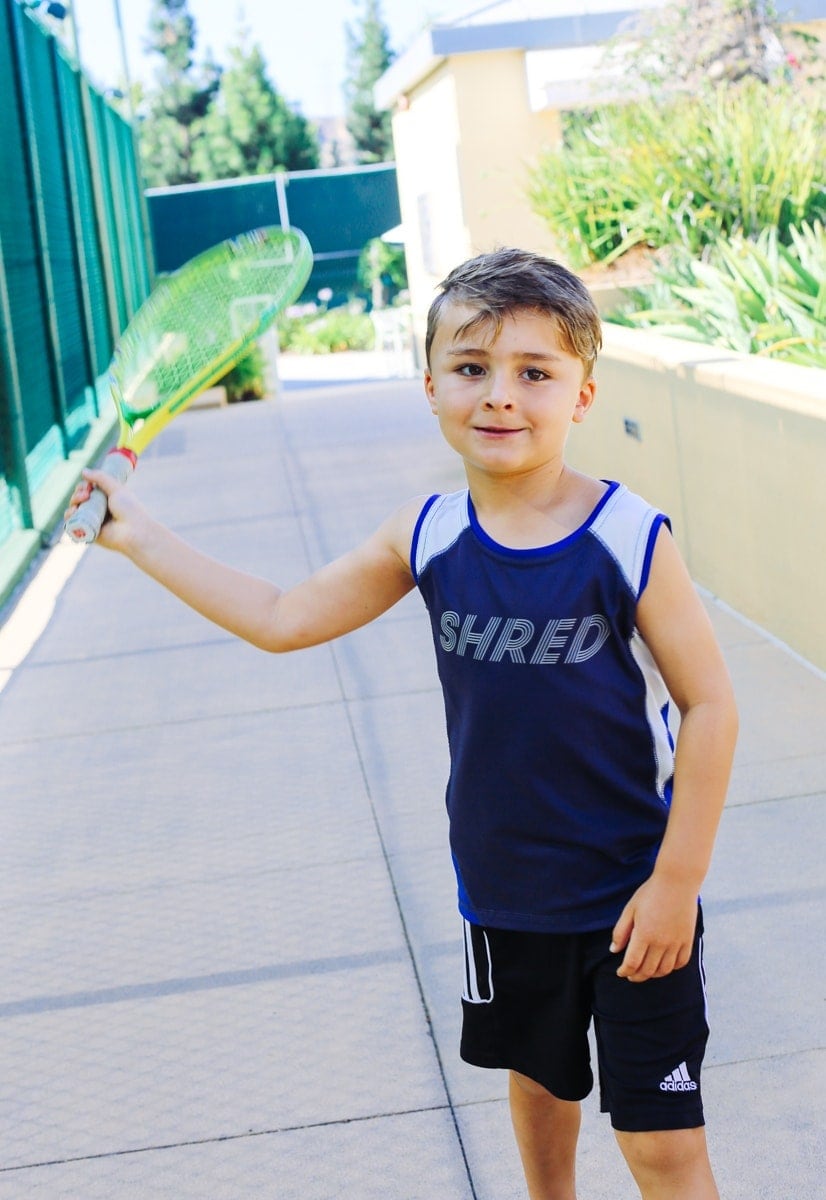 After watching the kids for a day at tennis camp, it's easy to see why everyone raves about its health benefits. I noticed how the game kept my children's mind occupied, while providing a great workout – they were active for hours, with periodic breaks. Coach Marsha (the kids have nicknamed her Coach Marshmallow), says tennis provides a full-body workout. She knows how to make the little ones learn, all while breaking a sweat as they move to the beats of her fun tennis playlist. "The best form of exercise is amongst friends while enjoying the San Diego sunshine. By soaking in some sun, the kids get their daily dose of Vitamin D. Make some new friends, enjoy quality time with old ones, make it a family affair… all of these factors contribute to a fantastic experience on the tennis courts at the Bay Club!" I think those are words all of us parents can appreciate. Thank you, Coach Marshmallow, from the Schaffer crew. You made our summer brighter with your fun and energetic instruction!
As moms, it's crucial to encourage our children to engage in physical activity. Keeping the kids active all summer long is a great release from the school year, and introducing them to new sports can be life changing for them. A fantastic place to do this is The Bay Club. It's not only fun and well rounded for the kids, it gives mom the opportunity to work, work out, refresh and relax. And at the end of the day, we're all the best versions of ourselves when we've reached that feeling of accomplishment! For complete camp details on The Bay Club's programs, including before and after child care options, visit bayclubcamps.com.
"Slower balls. Smaller court. Easy game!"
– Roger Federer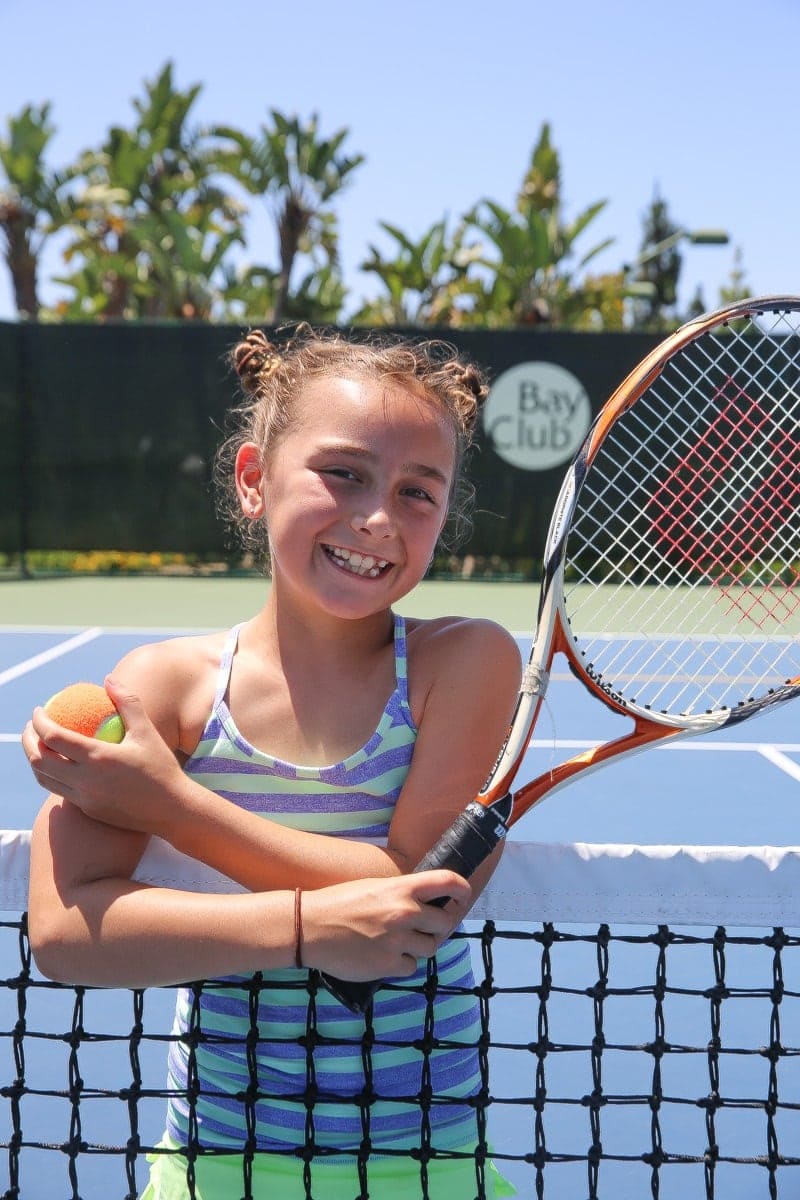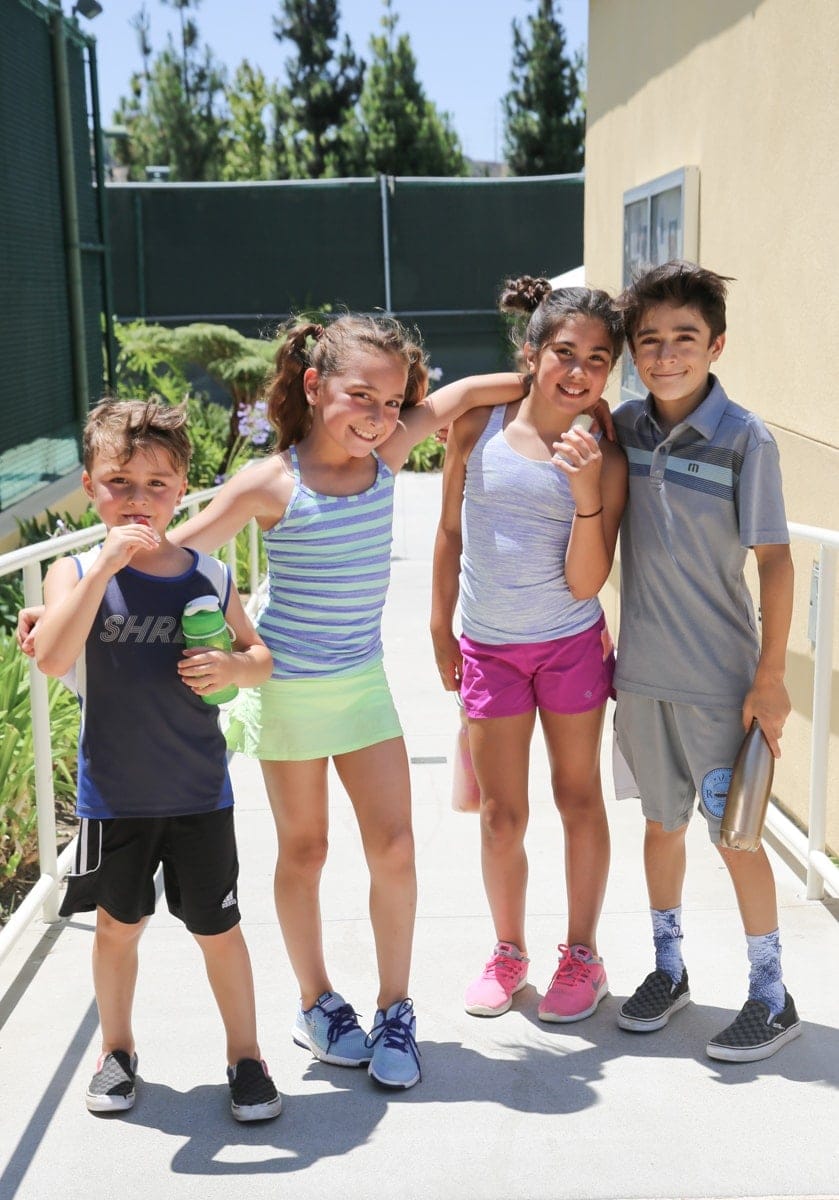 This Post Is Sponsored! As Always, All Opinions Are My Own! Thank You For Sponsoring CityGirlGoneMom!
Tips for Parenting In Style...
Never boring, always awesome. Keep up to date with the latest from City Girl Gone Mom.