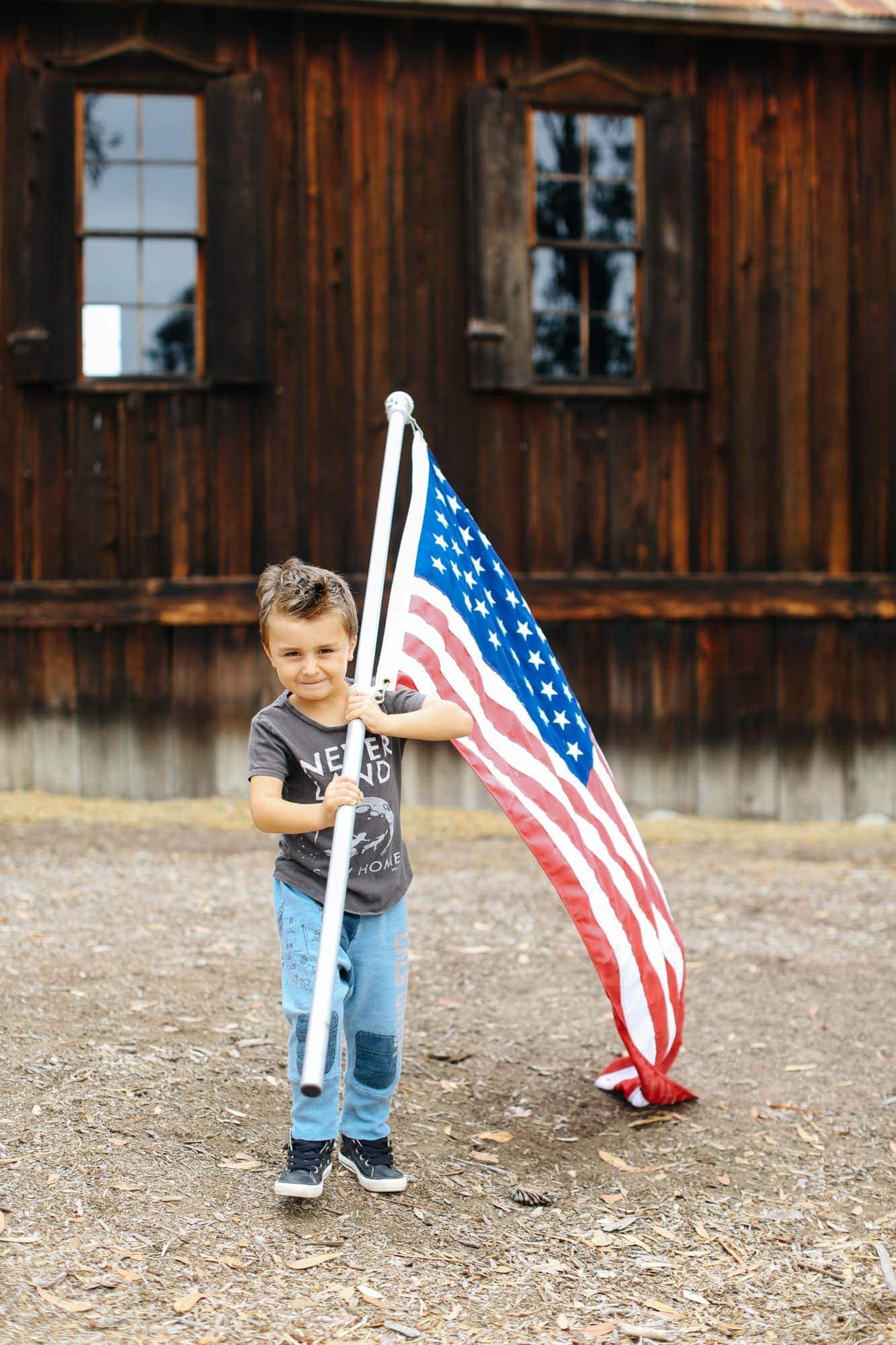 This Post Is Sponsored, Thank You For Sponsoring CityGirlGoneMom!
I often wonder what life would have been like growing up with siblings. That dynamic is one I dreamt of as a child, and still ponder to this very day.  The closeness, the chaos and the fact that every night's a slumber party.  It's everything I wish I'd had.  In my role as mom of four, I am living that life – but as a parent, which takes on a much different perspective.
During the first 12 years of my life, I was an only child. I longed for a big family. As a twelve year old, and fully engulfed in my tween years, my baby brother was born. It was a total joy, but I definitely missed out on that real sibling bonding that happens when kids actually grow up together. I now get to see this world, but from the parent of siblings perspective, and I relish in their happiness as the perfect little gang. But, let's be honest. Promoting harmony amongst siblings can be quite challenging. And, I often question whether I'm spending enough time with each of them.
Sibling On
I've spent the past ten years braving parenthood, and I've learned a lot about the dynamic of siblings. Jackson, my first born, has always been the leader. At nine years old, he is so sensitive, yet displays such an unbridled passion. He takes his role as oldest brother quite seriously and often aims to be the peacemaker. Dylan, my daughter who is only 16 months younger than Jackson, is more of a free-spirited social butterfly (once she gets to know you). It takes her a little while to warm up, but once she does, people really take to her blossoming artistic and creative personality. It's interesting to watch a girl grow up alongside three brothers. Tutus and footballs would describe her best.
Roman, our sweet number three, is the one who keeps us on our toes. He has been outspoken since his first word, which was "Mama." His tone has always been an authoritative one. He doesn't speak as much as he commands and demands. As a younger brother with two older siblings, he just wants to be heard. And instead of everything being harmonious, its more of a competition. He is vastly more comfortable in his role as older brother to Brody, than younger brother to anyone. He tries to find his way with the older two, but has this stuck-in-the-middle disposition that I am always playing referee to. Roman just wants to be part of the gang. He does everything he in his power to try and keep up with my eight and nine year olds, but his sweet little brain is only four.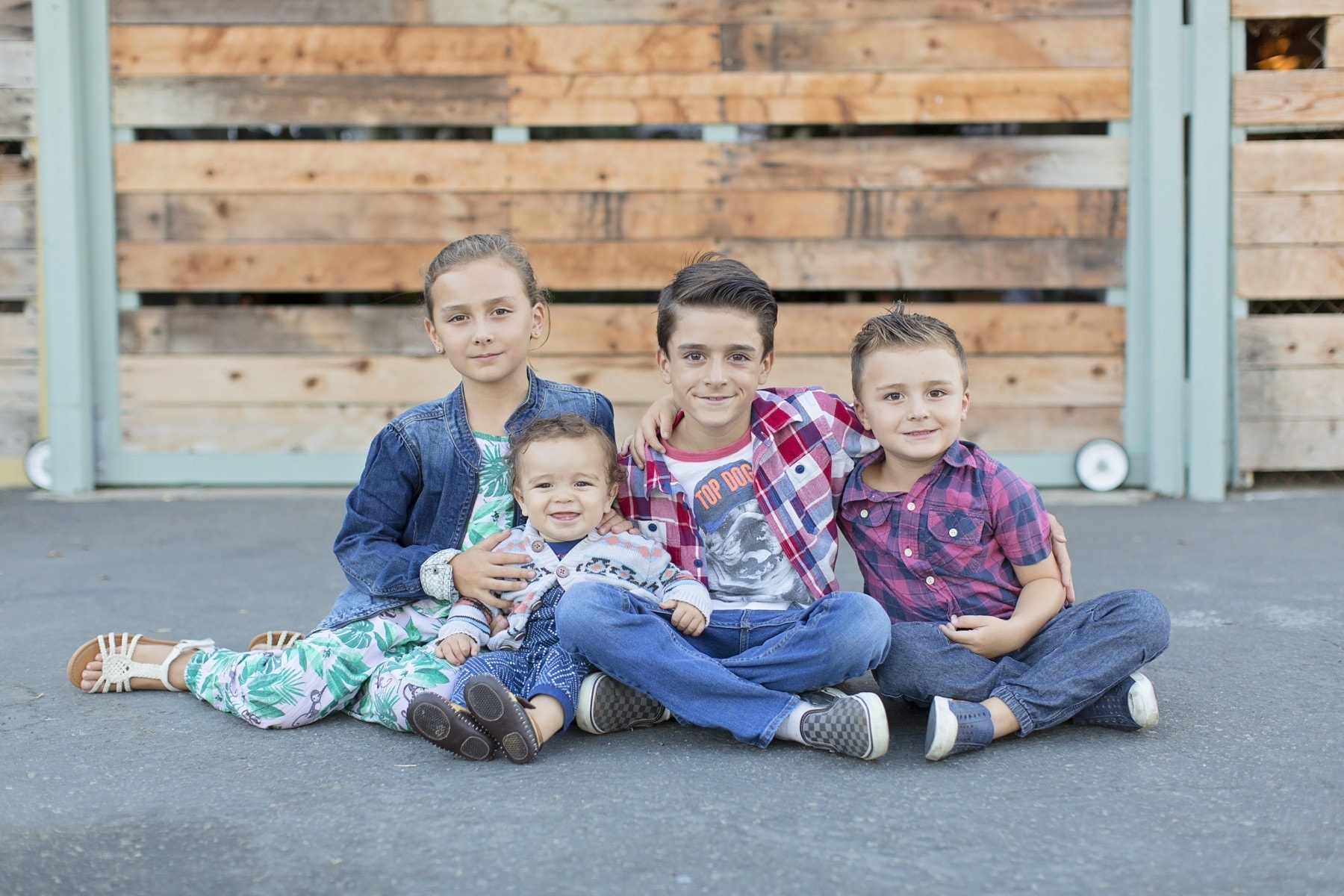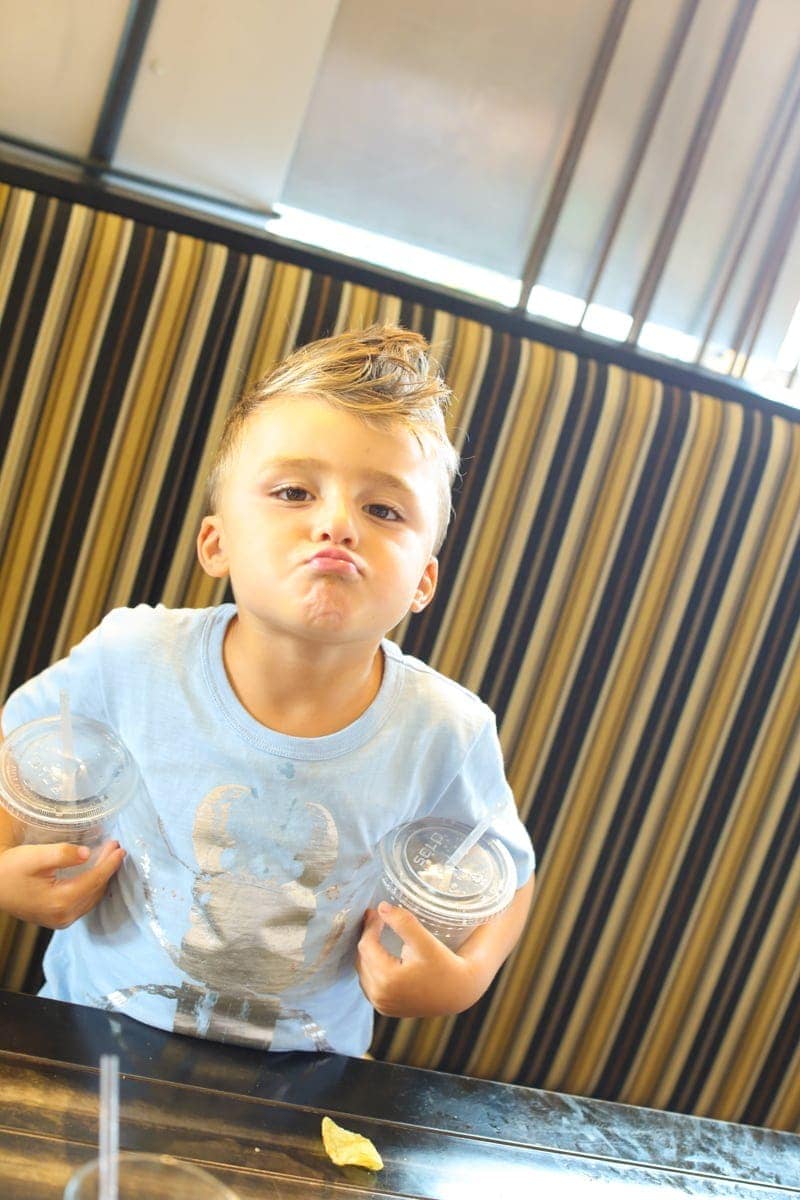 The Sibling Whisperer
Like most parents, I turn to my tribe when in need of advice, exploring options and seeking ideas.  This past year at my first blog conference, Mom 2.0, I met a lovely girl, whom I have named the baby whisperer.  As a mom, we all need our coffee at times. With a screaming baby in my arms, I was at the cashier, scrambling looking through my purse to pay for my fix when the baby whisperer appeared and offered to assist me. Being such a mama bear herself, she saw my struggle, jumped right in, and had my baby in a complete slumber by the time I said thank you to the cashier. Needless to say, we instantly became friends.
Turns out, this woman was more than a baby whisperer. Abbie Schiller is the CEO and Founder of  The Mother Company.  She and The Mother Company's President, Samantha Kurtzman Counter, are known as "mothers on a mission to redefine children's entertainment."  They've got quite the collection of books and programs that offer solutions to everyday challenges.
I really think that's an understatement for what these two are doing.  Winning a deserved Emmy for their children's show, Ruby's Studio is truly a testament to what this dynamic duo are capable of doing.  According to Schiller, "We've known Ruby's Studio (Now on Netflix) was really special and the kids were connecting to it on an emotional level – but winning an Emmy for Best Children's Show means we don't have to try to convince anyone else about that.  We won!"
It was no accident that I ran into Abbie that day while getting coffee, it was truly a blessing for me.  The Siblings Show , which is just one of the many shows Ruby's Studio consists of has been a great starting point with guiding Roman to resolve rivalry and boost harmony.  This show actually helped invoke discussion about how important it is to find the love among siblings and teaches them how to work out their differences.  Not having the sibling repertoire of knowledge in my parenting bank to reference, Ruby's Studio seamlessly steps in, giving both kids and parents the tools needed to resolve conflict and tame jealousy.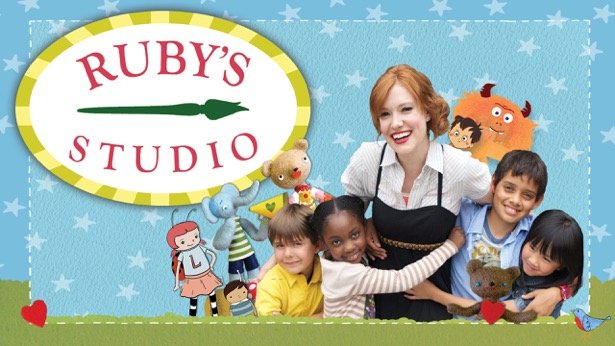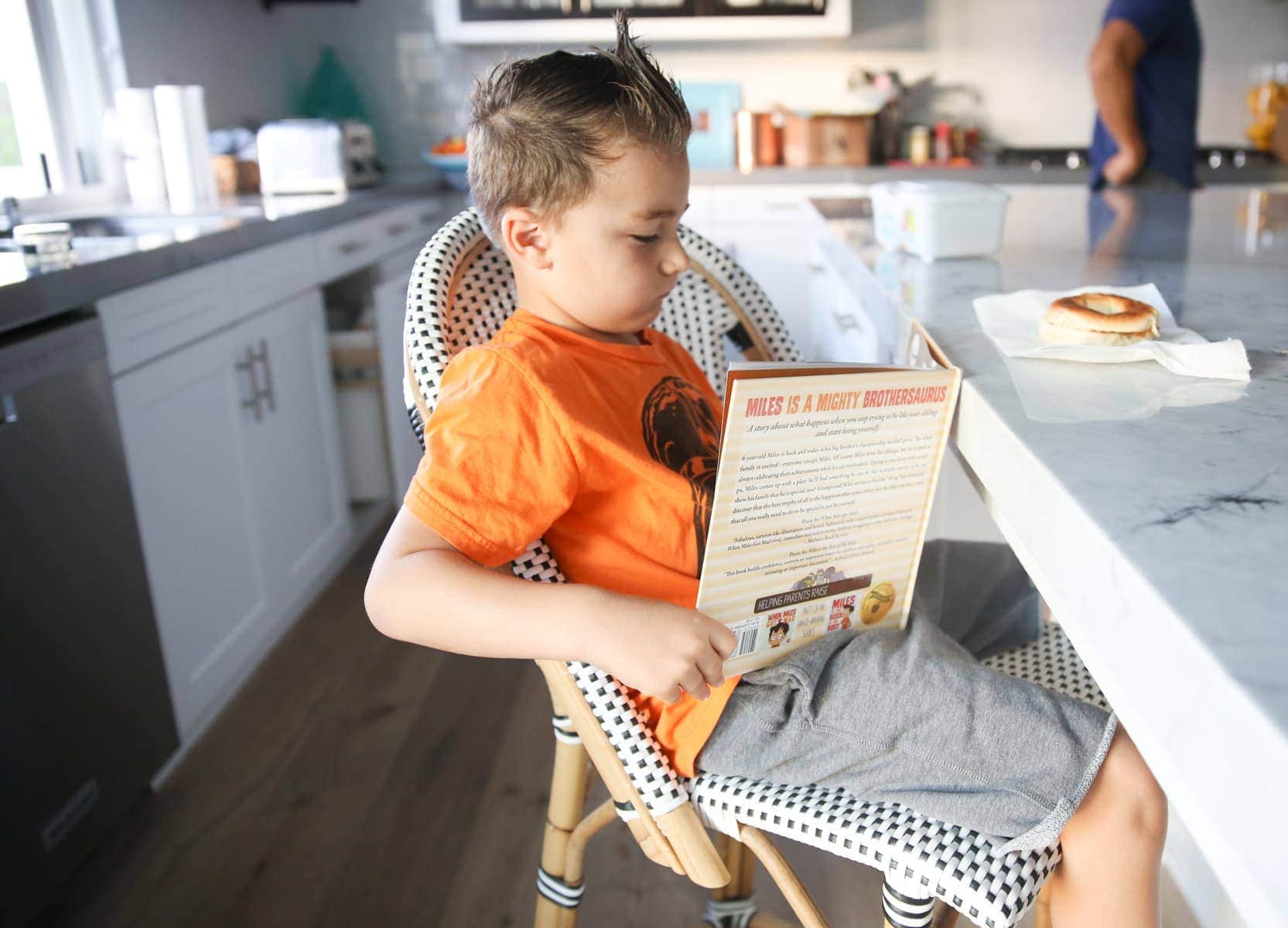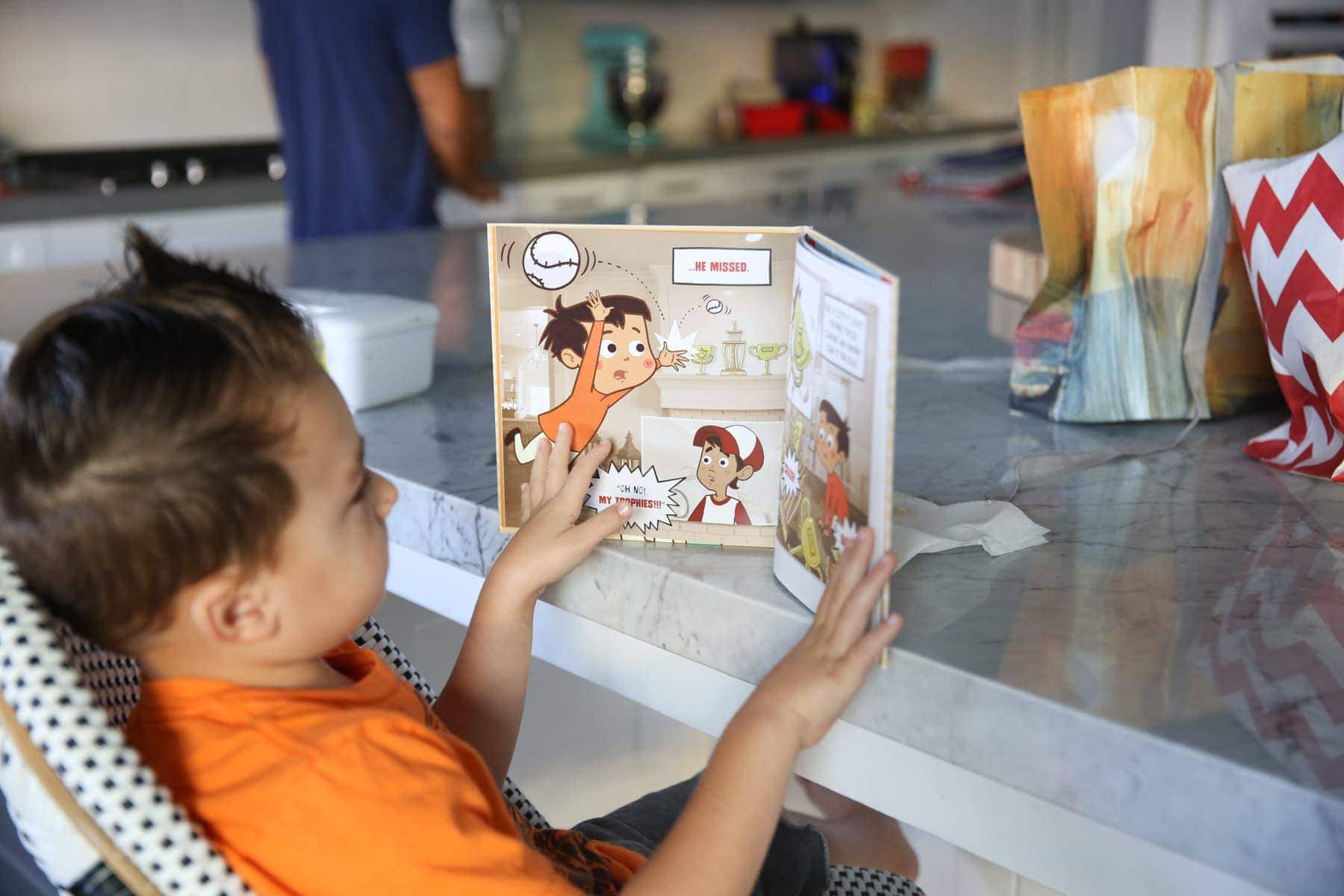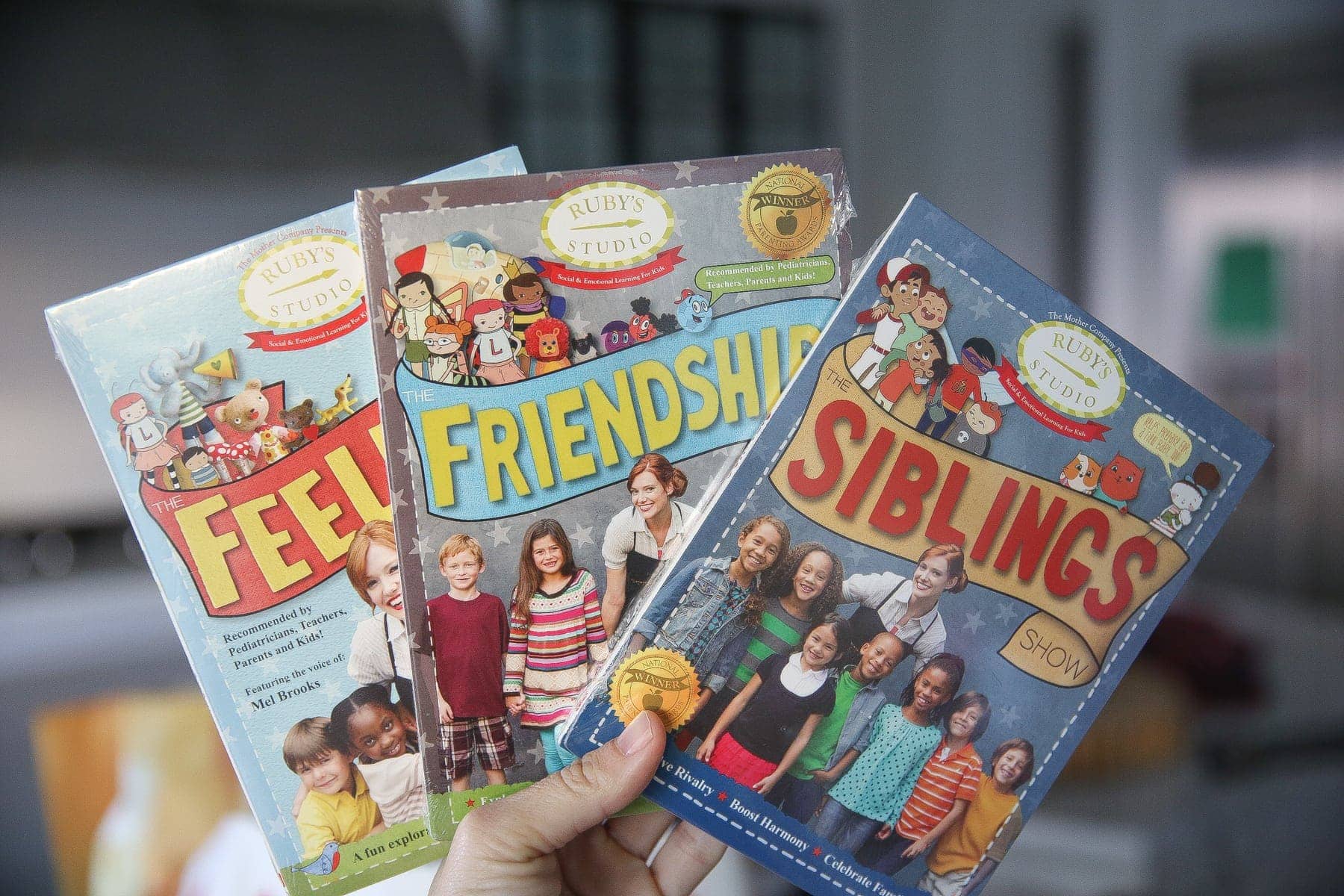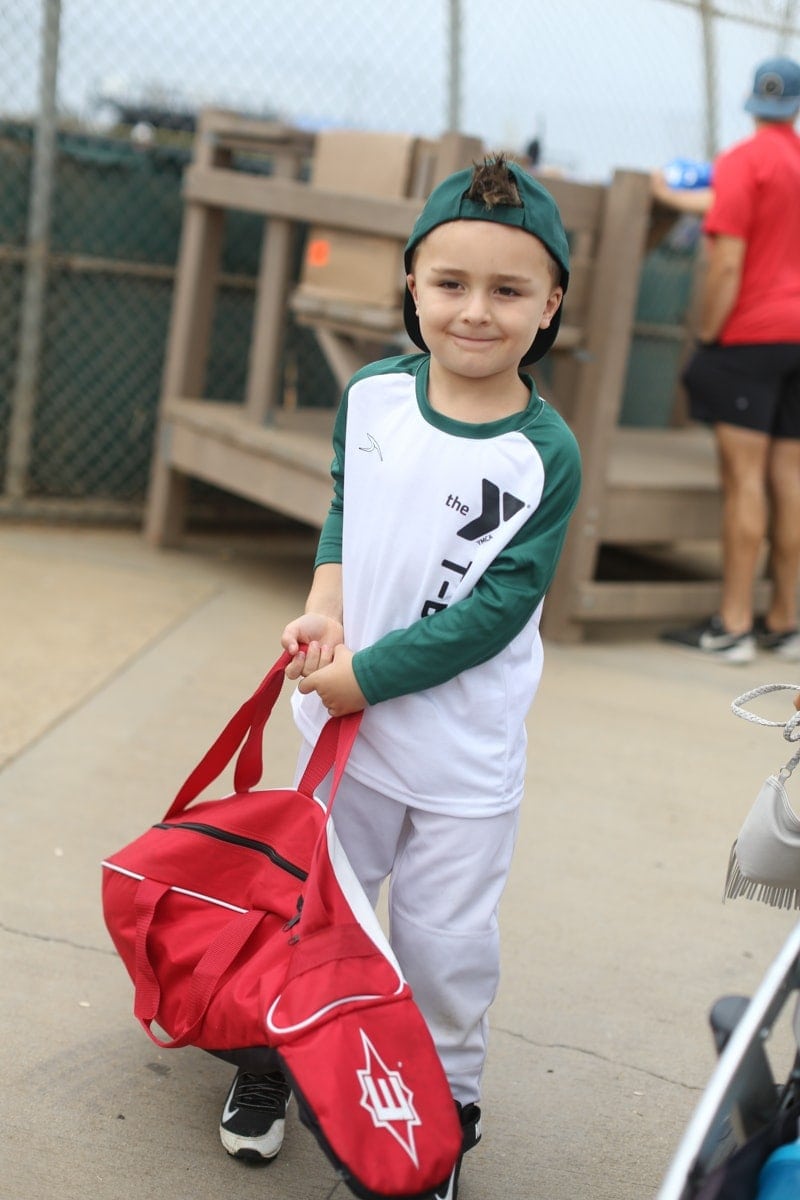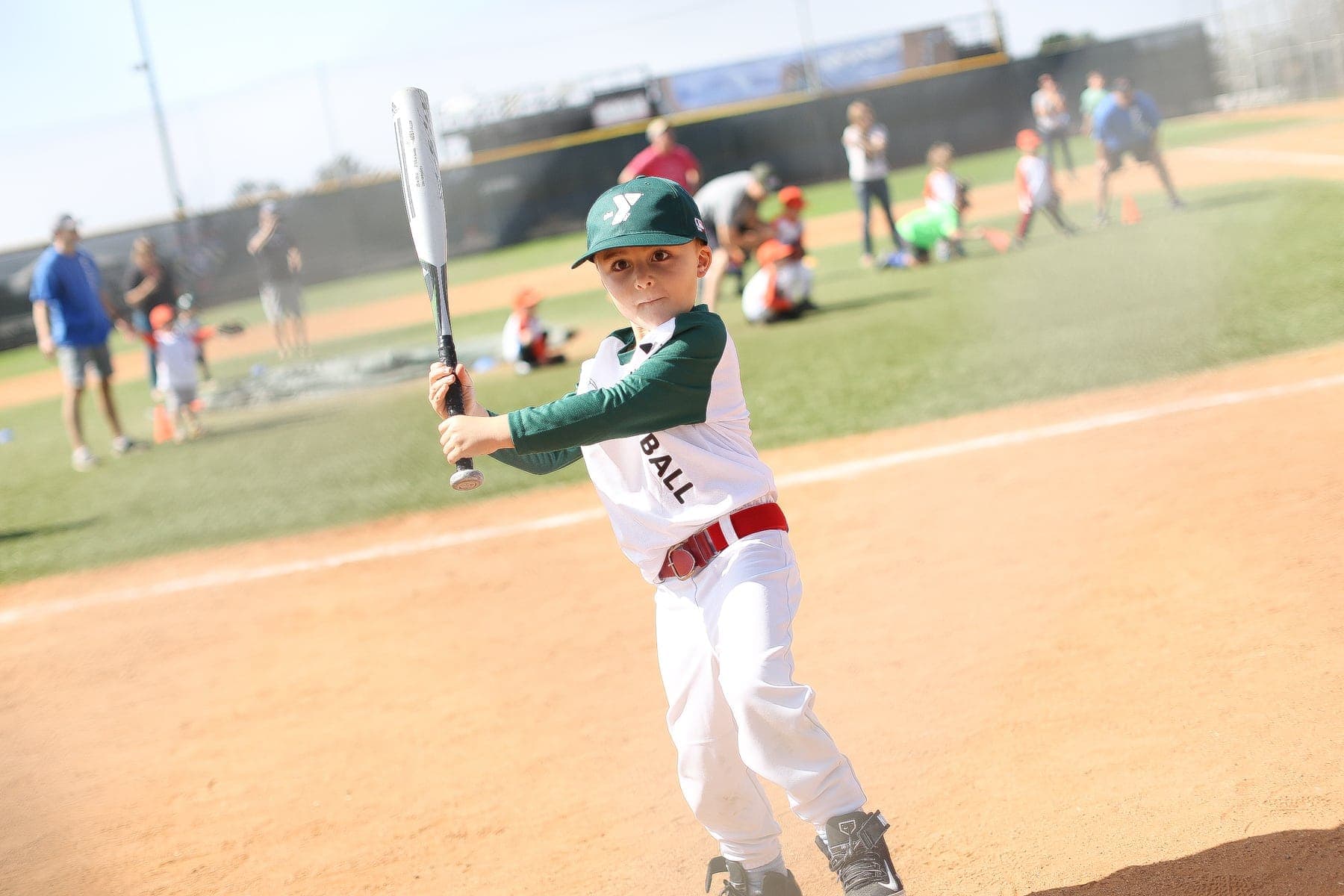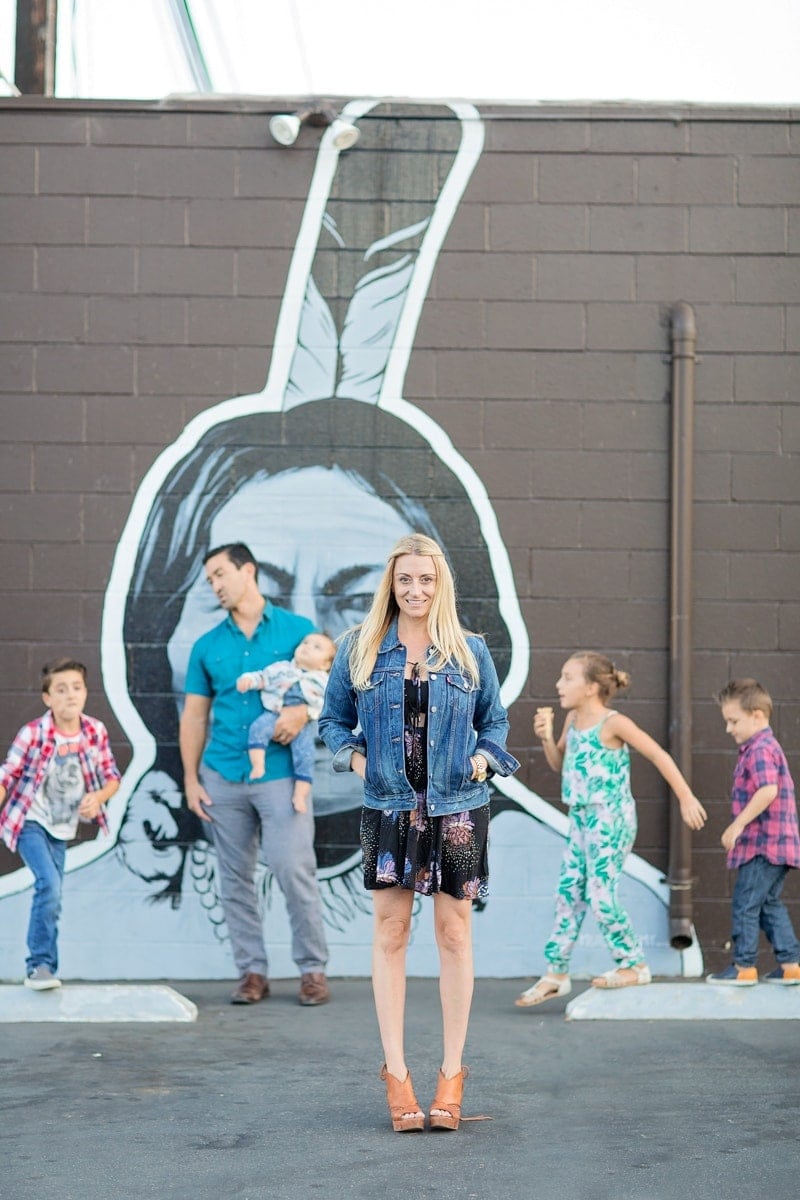 I want my kids to celebrate being siblings; to be close in mindset, but always respecting one another's differences.  As they navigate through life, I want them to know their relationship is worth celebrating.  They should always know they have one another, whether for counseling, guidance, cheering or support.  Ruby's Studio celebrates family in such a unique way through shows and books and are spot on as these kids are navigating adventures and adversities.
I don't want them to be just siblings by default, in life, I want them to share wins, fails, accomplishments and setbacks.  More than the sister or brother dynamic, I want them to fight, forgive and love through all the varied stages of sibling hood and simply … "sibling on."
What I love about my job: The Mother Company would like to give one CGGM reader a choice of four books to add to their kids collection.  Super Easy!  Follow The Mother Company and CGGM, post a photo of your kids and hashtag it #siblingharmony.  Tag two mommas in the post!  Winner announced in 1 week GOOD LUCK!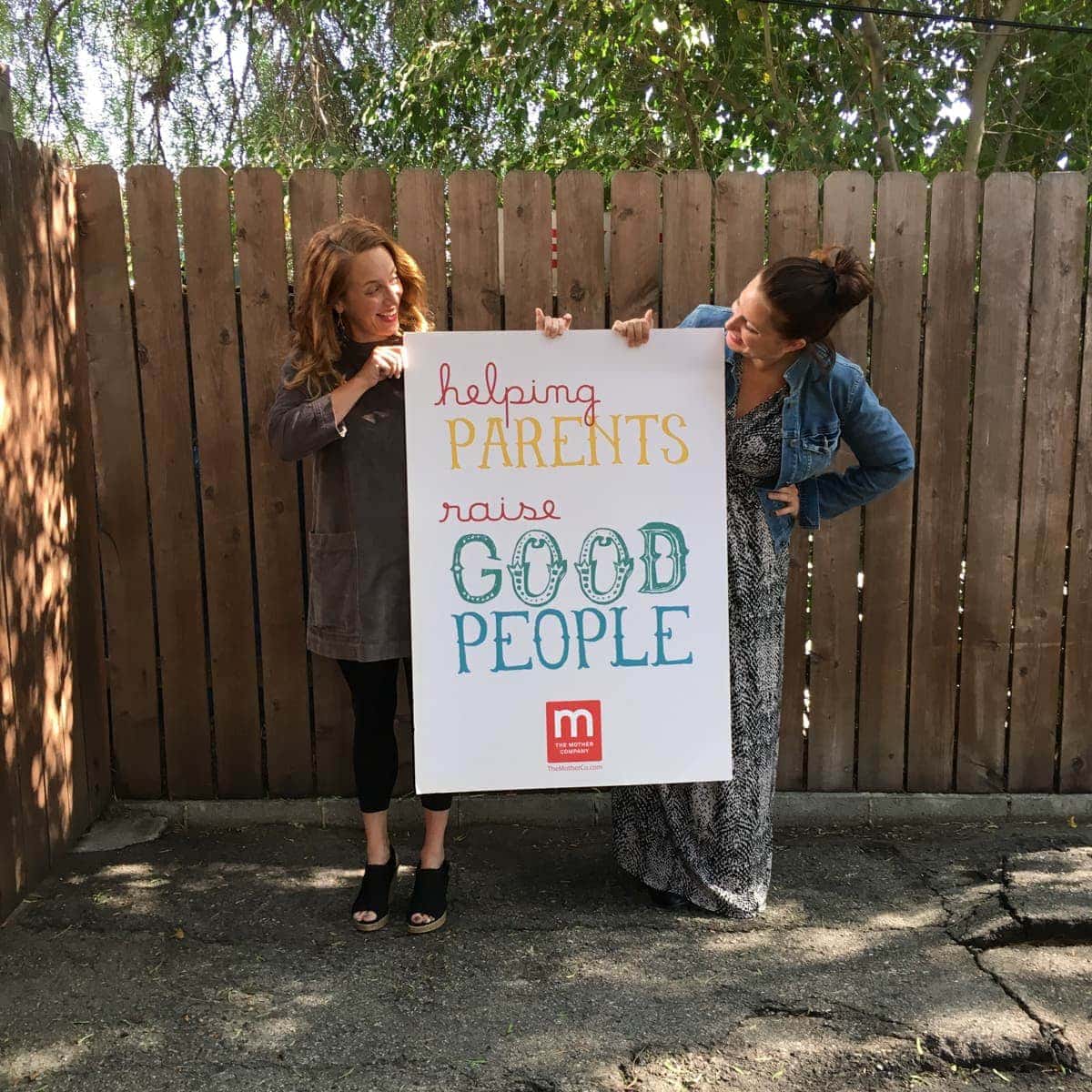 This Post Is Sponsored!  I was not compensated, but given products for the sole purpose of this review.  All opinions are my own.  
Tips for Parenting In Style...
Never boring, always awesome. Keep up to date with the latest from City Girl Gone Mom.