Rocking Out For Three Days at KAABOO San Diego
Rocking Out For Three Days at KAABOO San Diego
I remember the days before Bobby and I had four kids, when weekends away happened on a whim and date night was once a week. While we don't have the luxury of free time anymore, that doesn't mean mommy and daddy don't still like to let loose every once in a while! So when we were invited back to KAABOO, San Diego's largest music festival, we said, hell yes!
We've been dedicated KAABOO attendees since 2016 and for three days each September, you'll find us reliving our college days under the San Diego sun sipping on craft cocktails, rocking out to our favorite bands and experiencing all the artistic talent that Southern California has to offer. Plus it's right in our backyard, so we can still be home in time to tuck the kids into bed.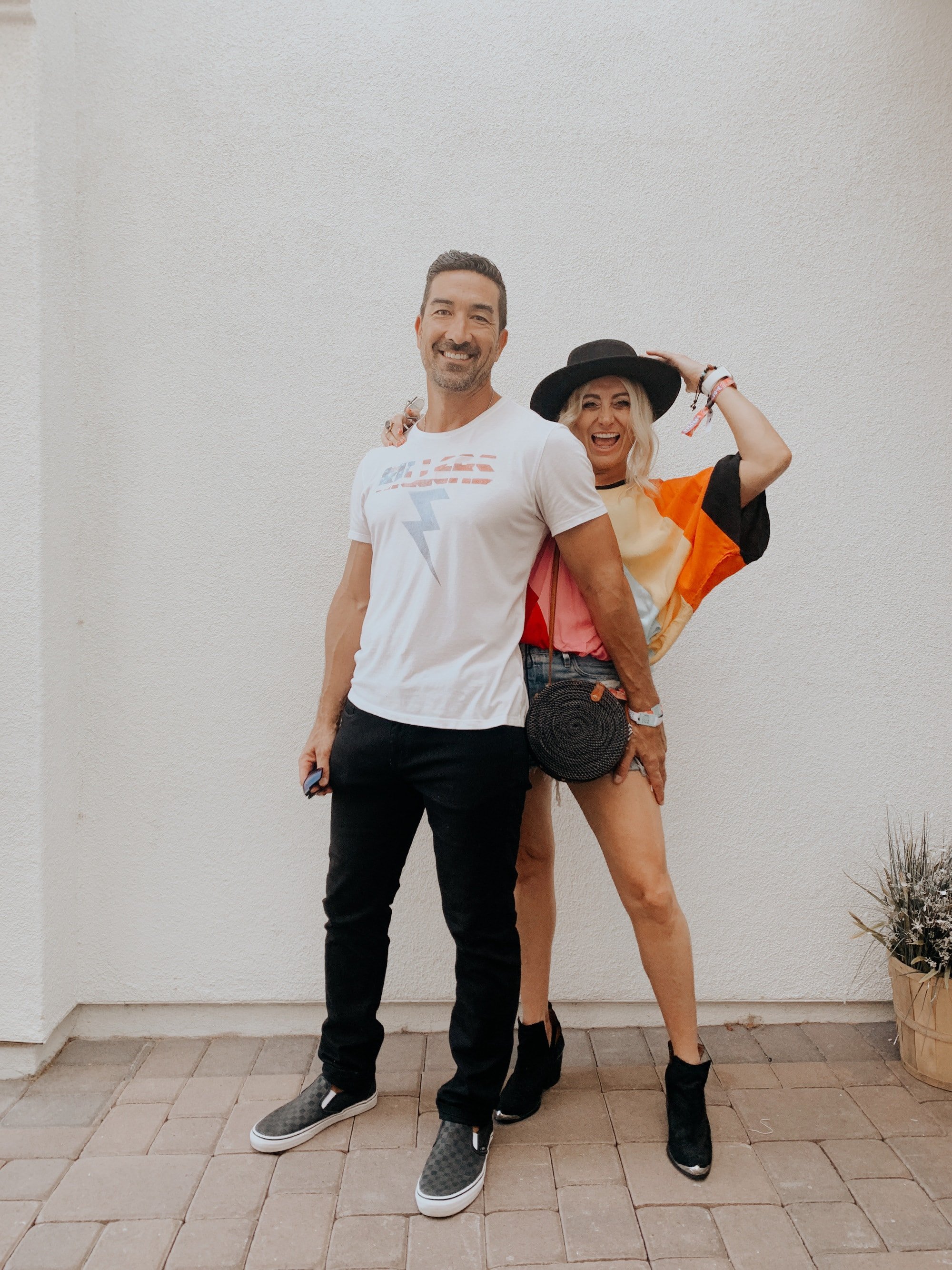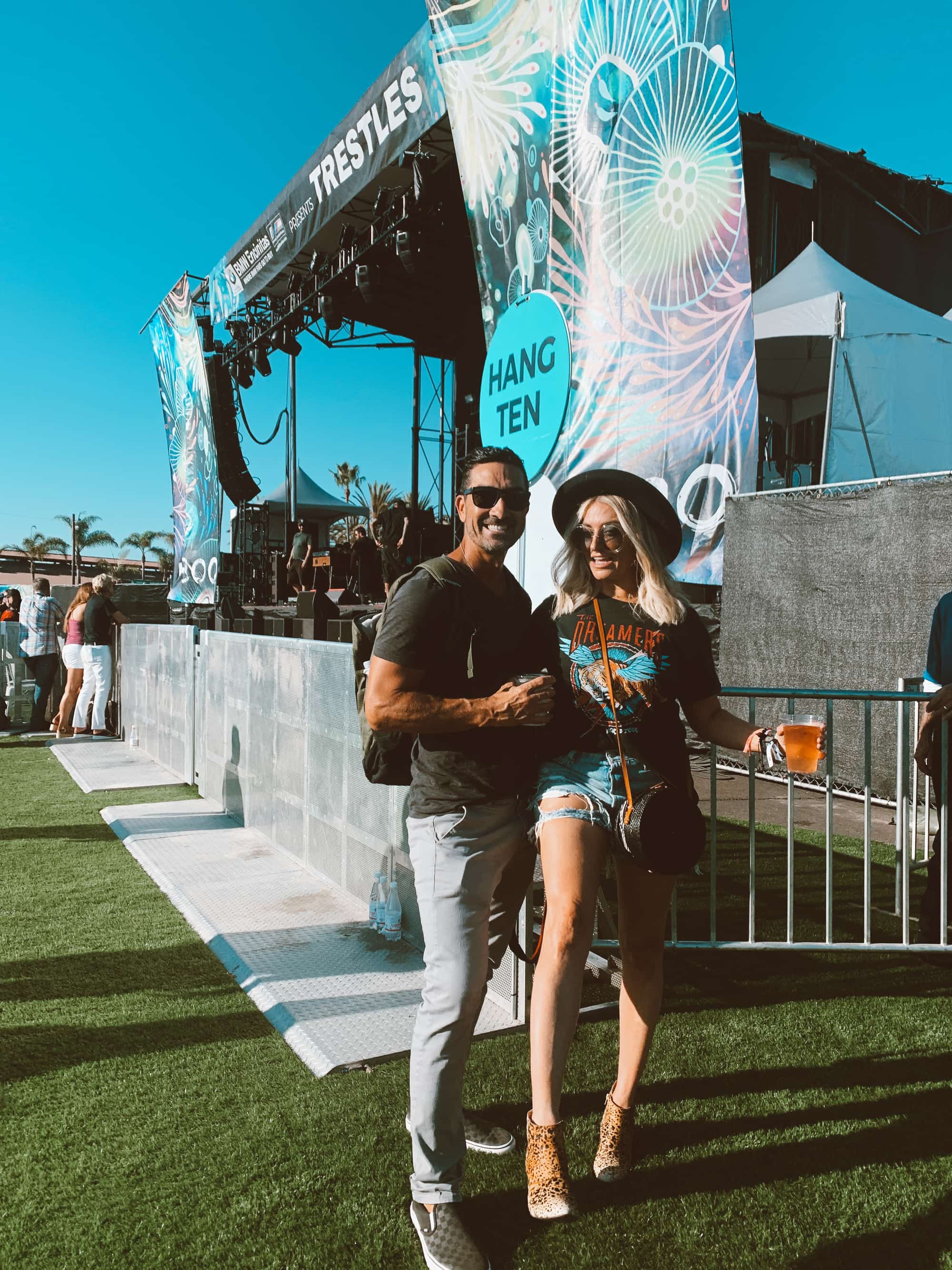 The Upgrades Are Worth Every Penny
This year KAABOO hooked Bobby and I up with the premium Hang Five pass, which is one of the best ways to experience the weekend. (Plus, I love a good upgrade!) There's a special viewing area at each stage, access to a private lounge, dedicated entrances, special food and drinking options at select stages, special performances, and probably the best perk—dedicated bathrooms. Which at a 14-hour-long, three-day outdoor festival with thousands of attendees is worth the specialty ticket price on its own. Trust me.
If you want to really rock out in luxury, spring for the Hang Ten or Ultimate Hang passes. They come with uber-luxe upgrades like access to the KAABOO Artist Lounge, (where you can actually hang out with the musical artists!), meet and greets with talent, front and center seating, backstage access, unlimited drinks, a private concierge and more. I don't think there's a better way to spend a weekend.
---
Snoop Dogg was born Cordozar Calvin Broadus, Jr., but his parents nicknamed him "Snoopy" because of his appearance.
---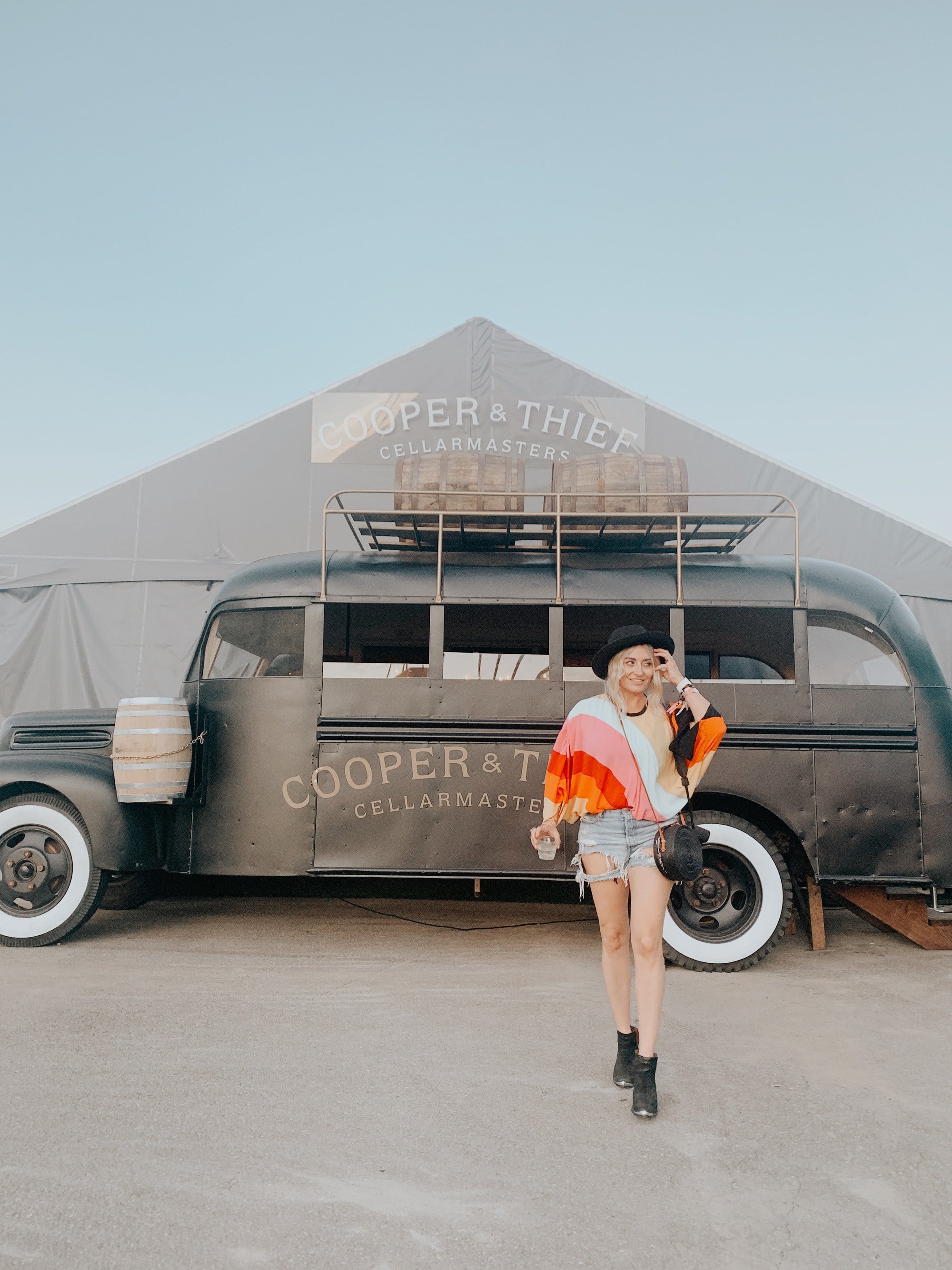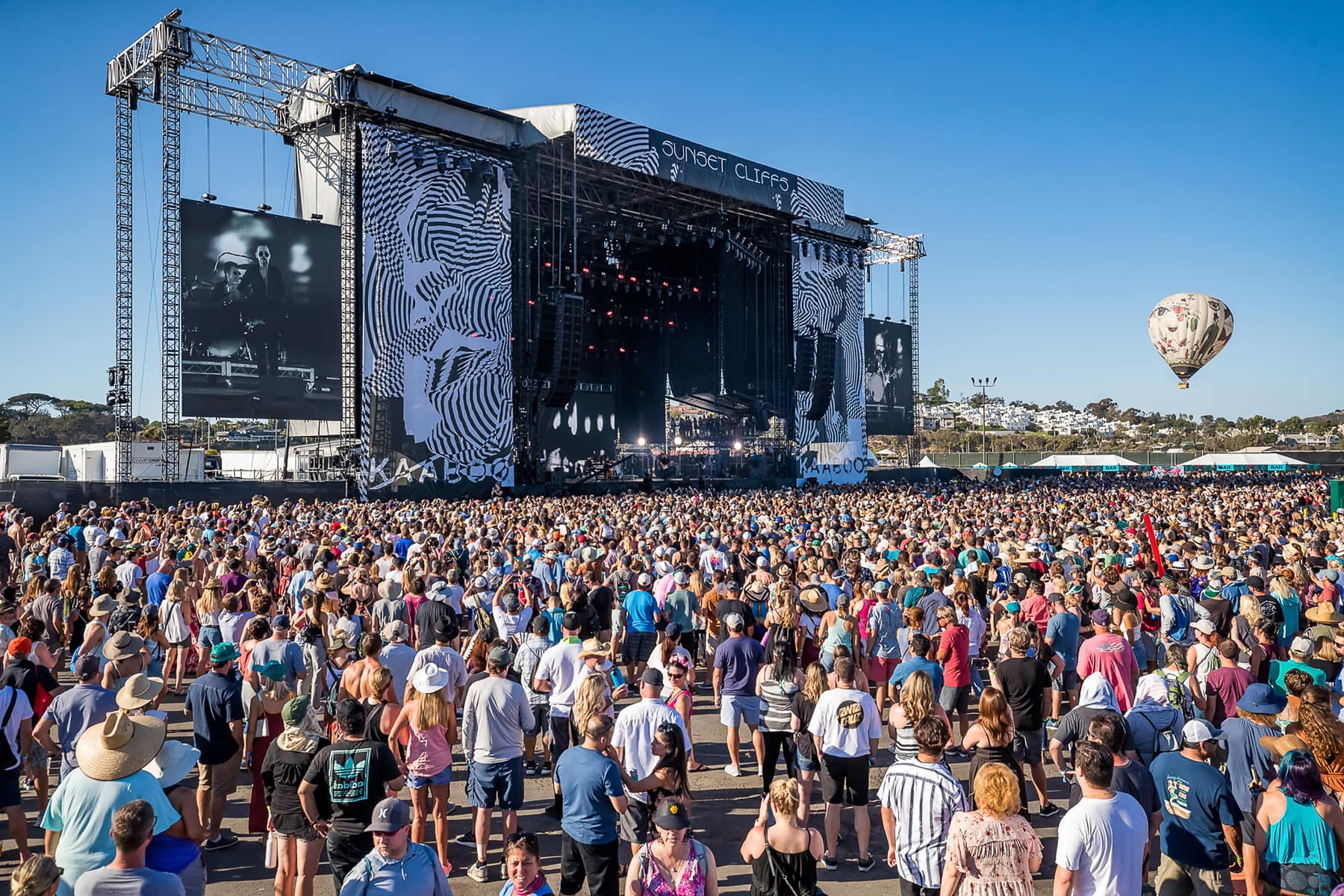 Safety First
And because the event is basically a three-day house party, they do everything they can to make sure that it's easy and safe to attend no matter your ticket tier. We grabbed an Uber which dropped us off right at the shuttle which takes you directly to the entrance. No trying to figure out where you're supposed to go, or how to actually get into the festival. There are even metal detectors at the entrance which made us feel safe and brought us a little peace of mind in these uncertain times.
Just a few steps inside and you are part of the action! Drinks, eats, photos ops—they have everything you could ever want. Massages for people who needed a pick me up, IVs for anyone who partied too hard (basically everyone)—even alcohol-free zones for those who chose not to drink.
---
Mumford & Sons held the title for "Most Streams From an Album in a Single Week," on Spotify for a while in the year 2012, before Daft Punk broke their record.
---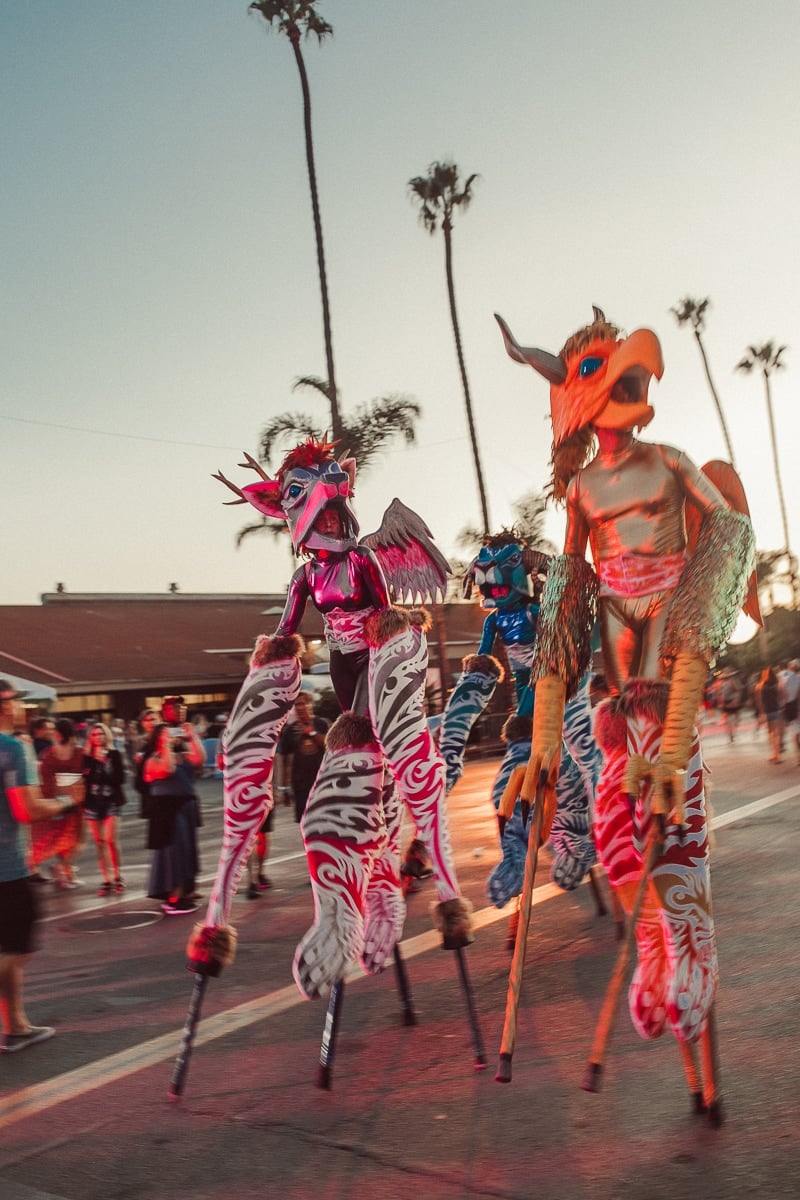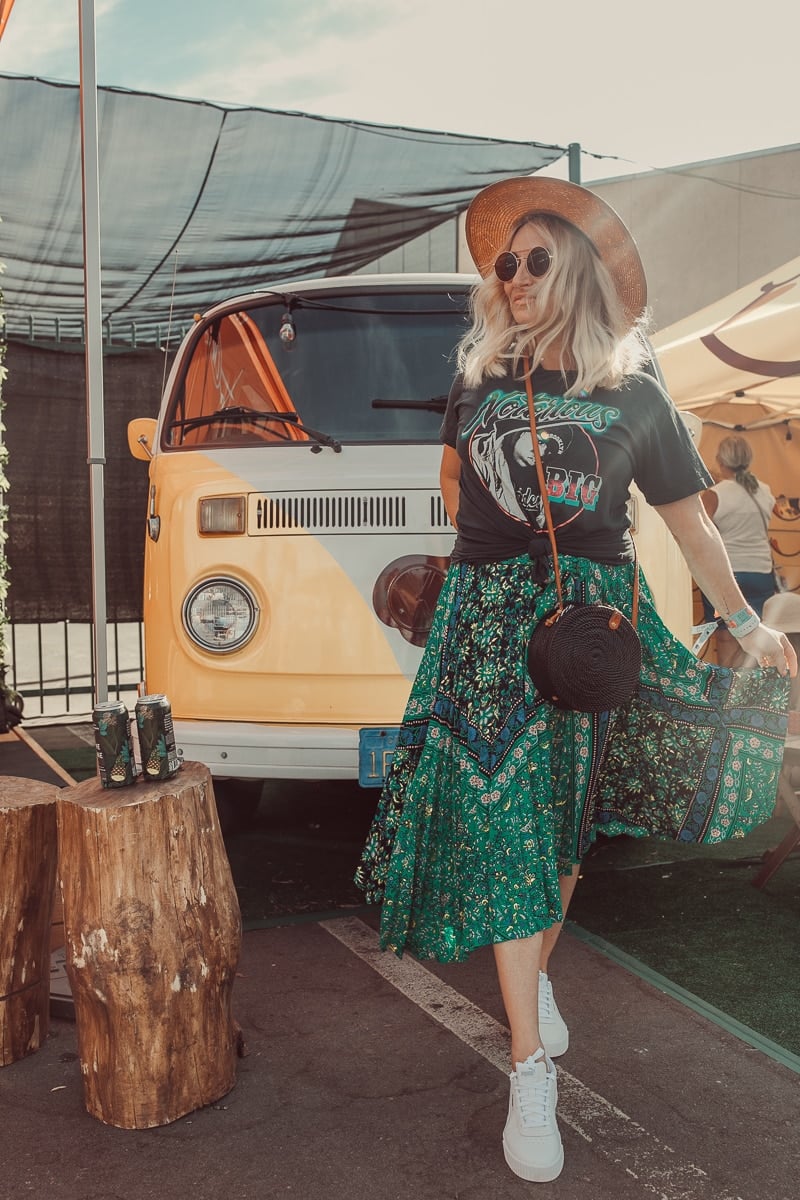 Music, Munchies & Maine Lobster Rolls
We kicked off day one with the throwback vibes from REO Speedwagon, but soon we stopped over at Palate to fuel up on some of the most delicious delectables from local eateries and restaurants like Pizzamaniac, Bling Bling Dumpling and The Baked Bear. Plus there were cooking demonstrations from names like Richard Blais, the chef-owner of Juniper & Ivy and Crack Shack and celebrity chef Michael Mina, who just opened International Smoke in Del Mar.
But even with all that crazy awesome food, I kept going back for Maine lobster rolls. They were a favorite of mine last year, and again, I was obsessed with them. Of course, I wanted to try so many other foods but all I could think about was getting more of those lobster rolls! I couldn't say no!
---
The name "REO Speedwagon" refers to Ransom Eli Olds, the founder of Oldsmobile. He also owned The REO Motor Truck Company, which made a model in 1915 called the Speedwagon.
---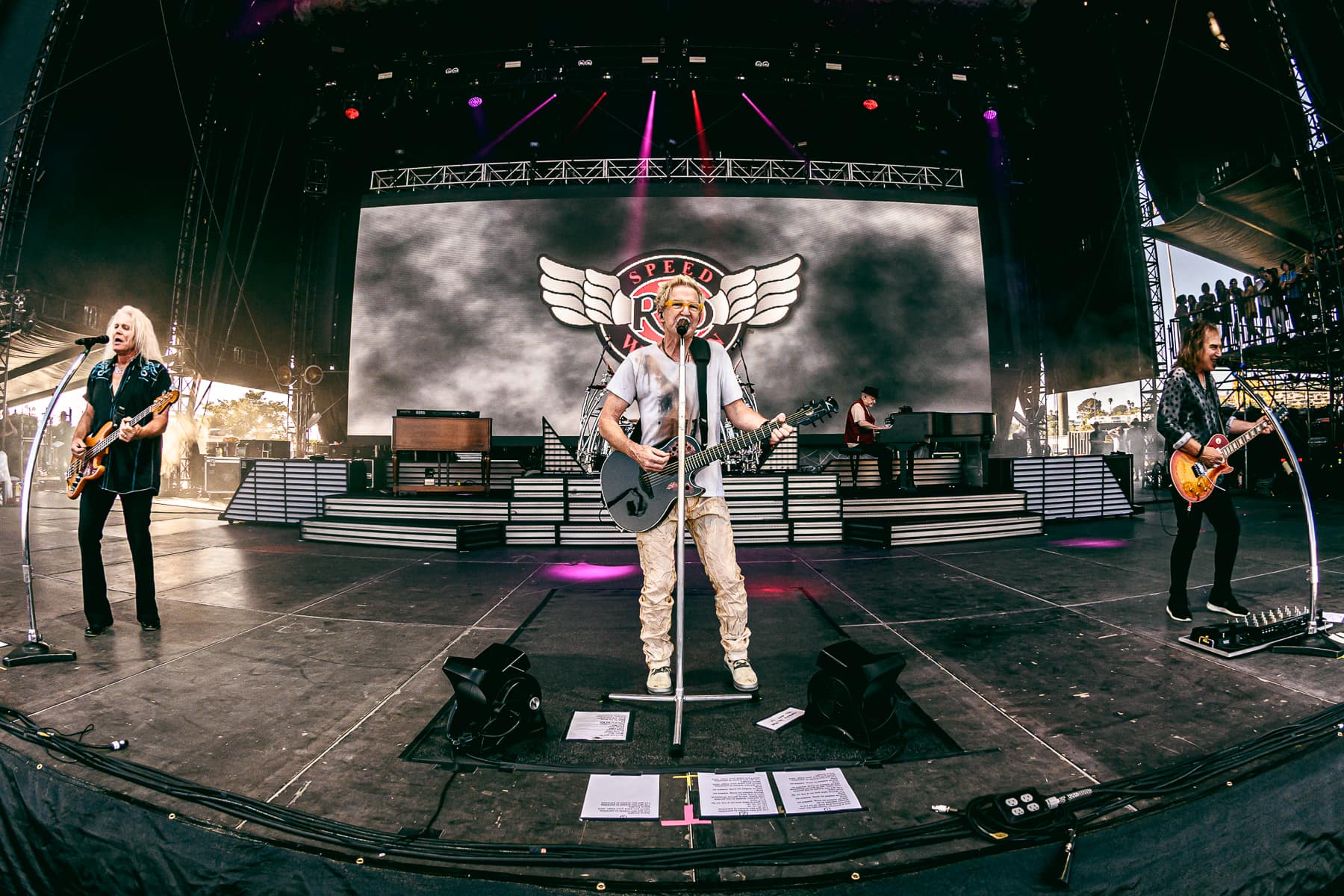 Locally-Made Eats & Drinks
For attendees over 21, there was a hidden speakeasy that we literally had to climb through a van to get into! It was cooler than just having another sectioned off area. It made it look and feel like it was a secret spot that only you and your closest friends knew about. For the entire weekend, Juneshine was my drink of choice, a local San Diego-based hard kombucha brand. They served up flavors like acai berry, blood orange and something called "midnight painkiller." Which honestly, wasn't sounding so bad after 10 hours in heels. I loved the blood orange flavor and the bottles were so cute, decorated with art promoting the festival.
---
Brian Adams' first label contract in 1978 was for $1.
---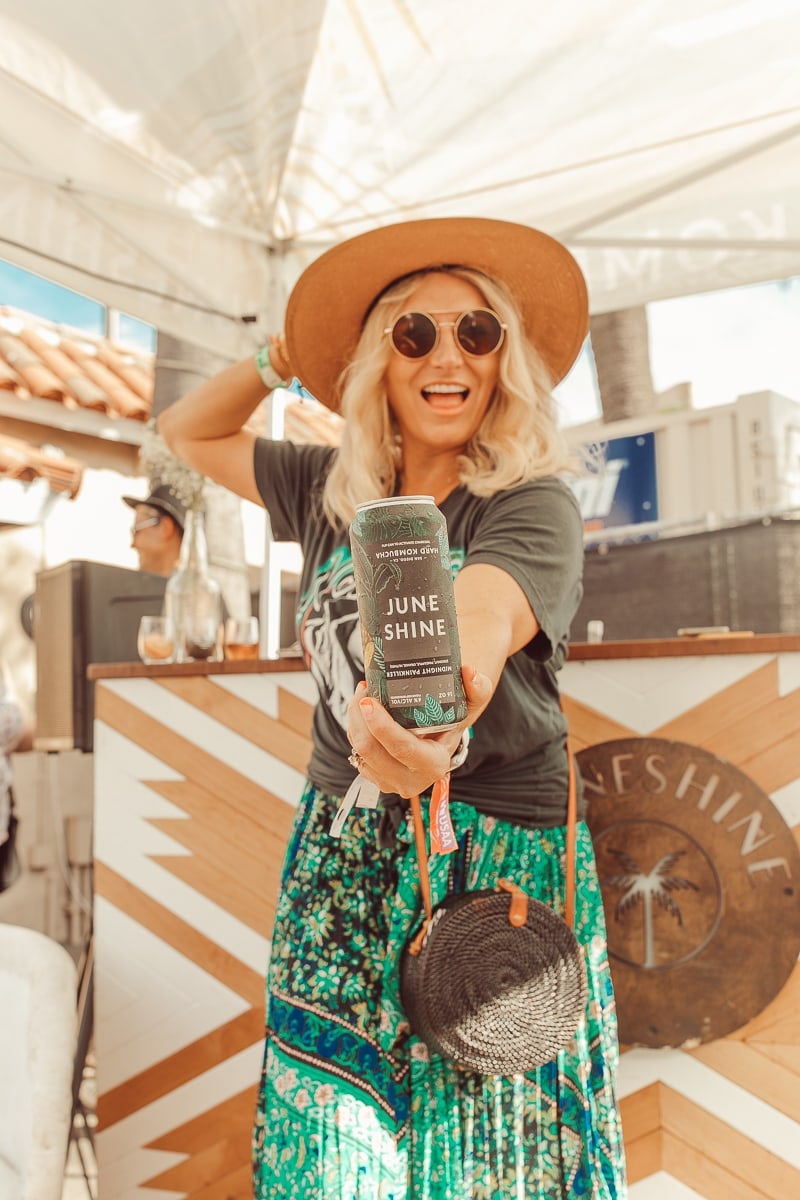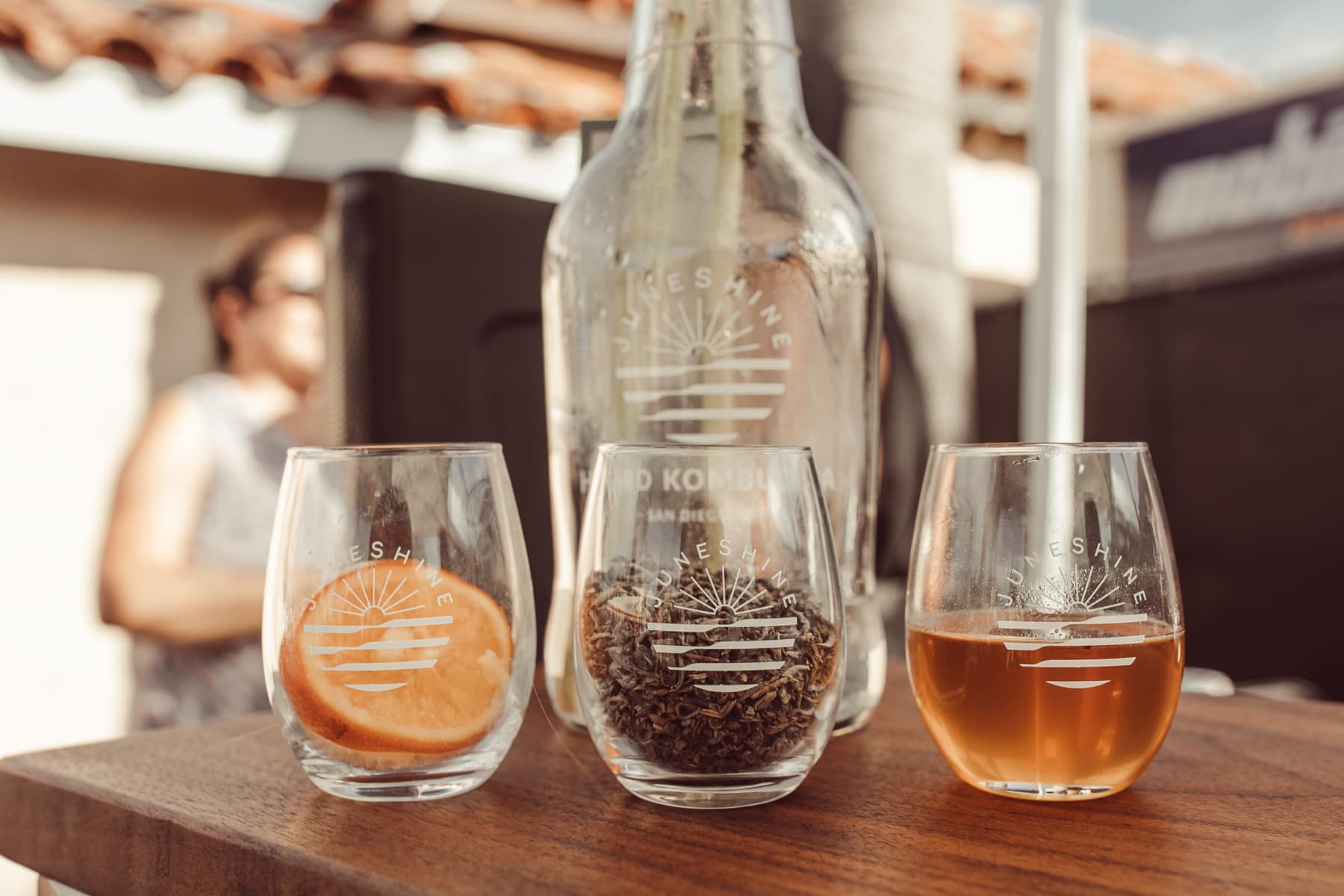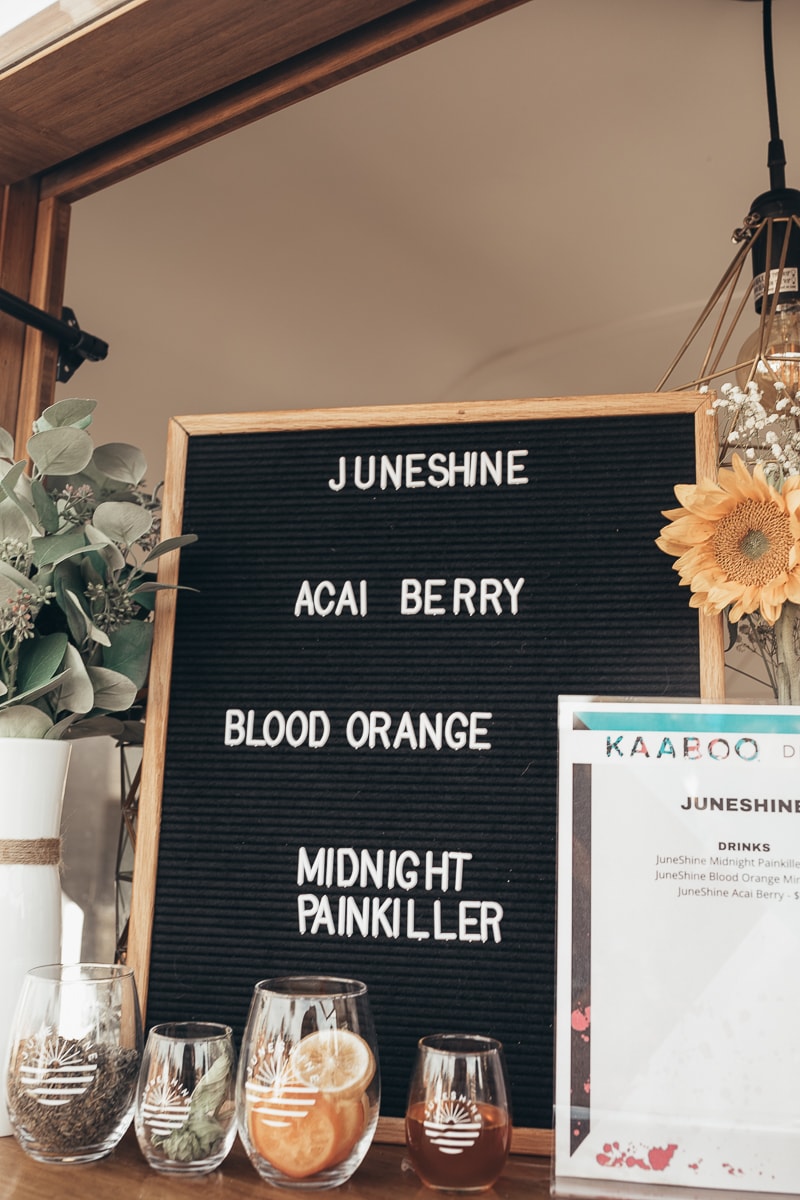 Friday Was For the Family
On Friday, I played cool mom and brought my eldest with us to KAABOO so he could see Snoop Dogg and the Wu-Tang Clan while mommy rocked out to Kings of Leon, The Cult and Boys II Men. And wow, their voices! After years of performing, they are still crooning like day one. The audience was practically swooning from their soulful tones.
---
The Wu-Tang Clan formed over 30 years ago in the New York City borough of Staten Island in 1992.
---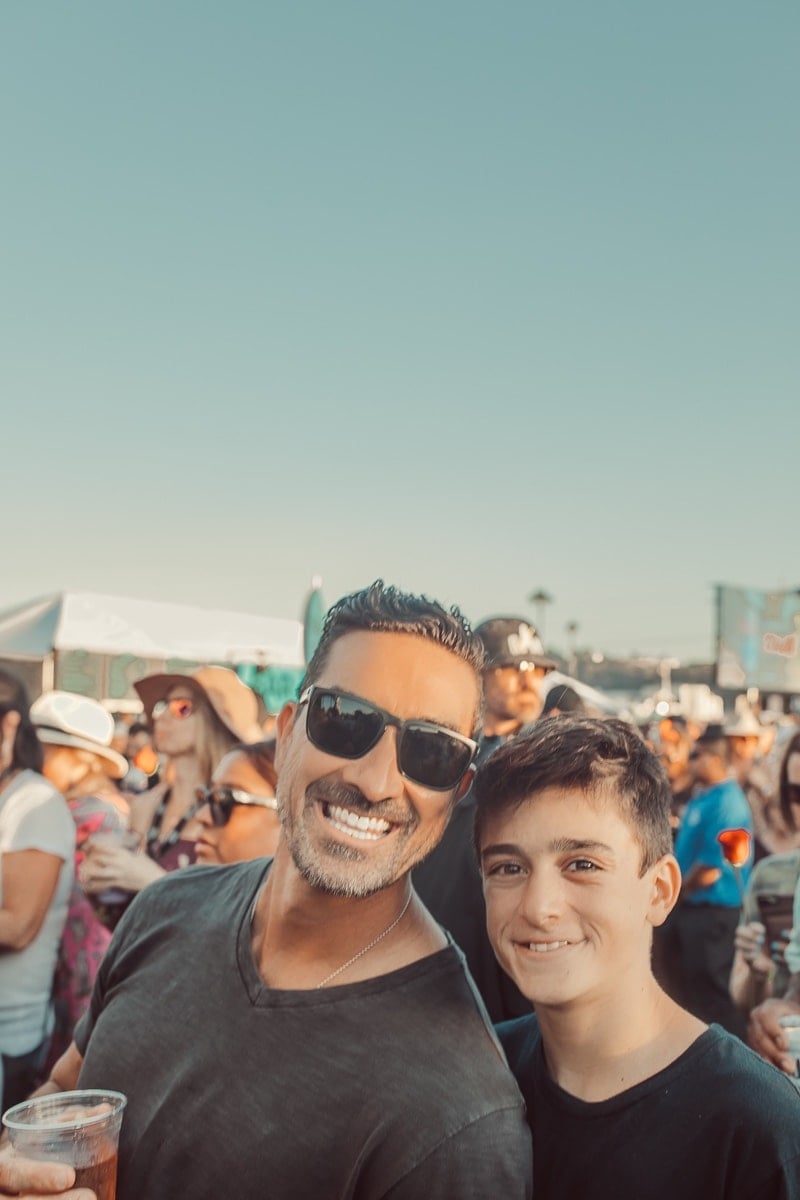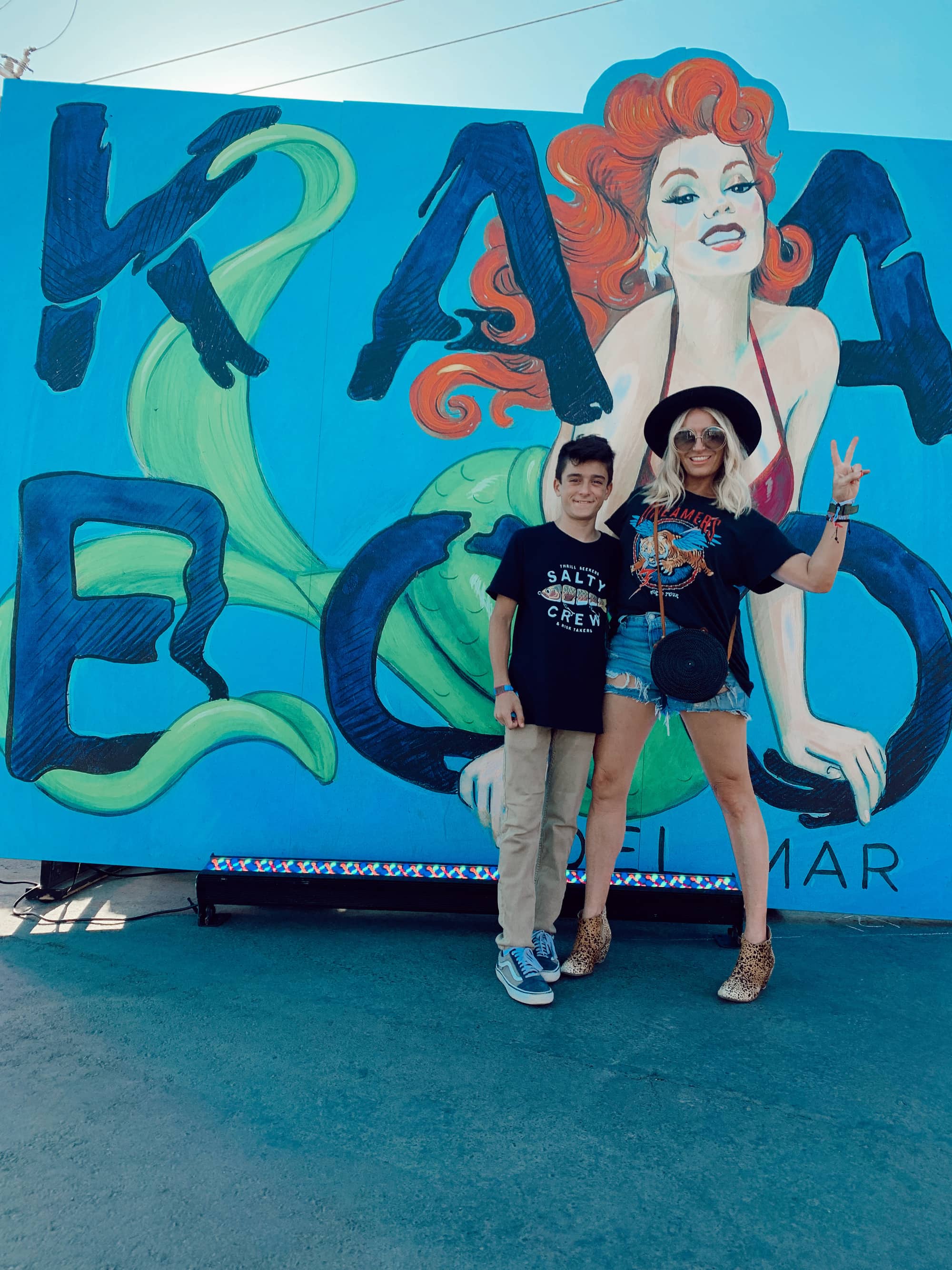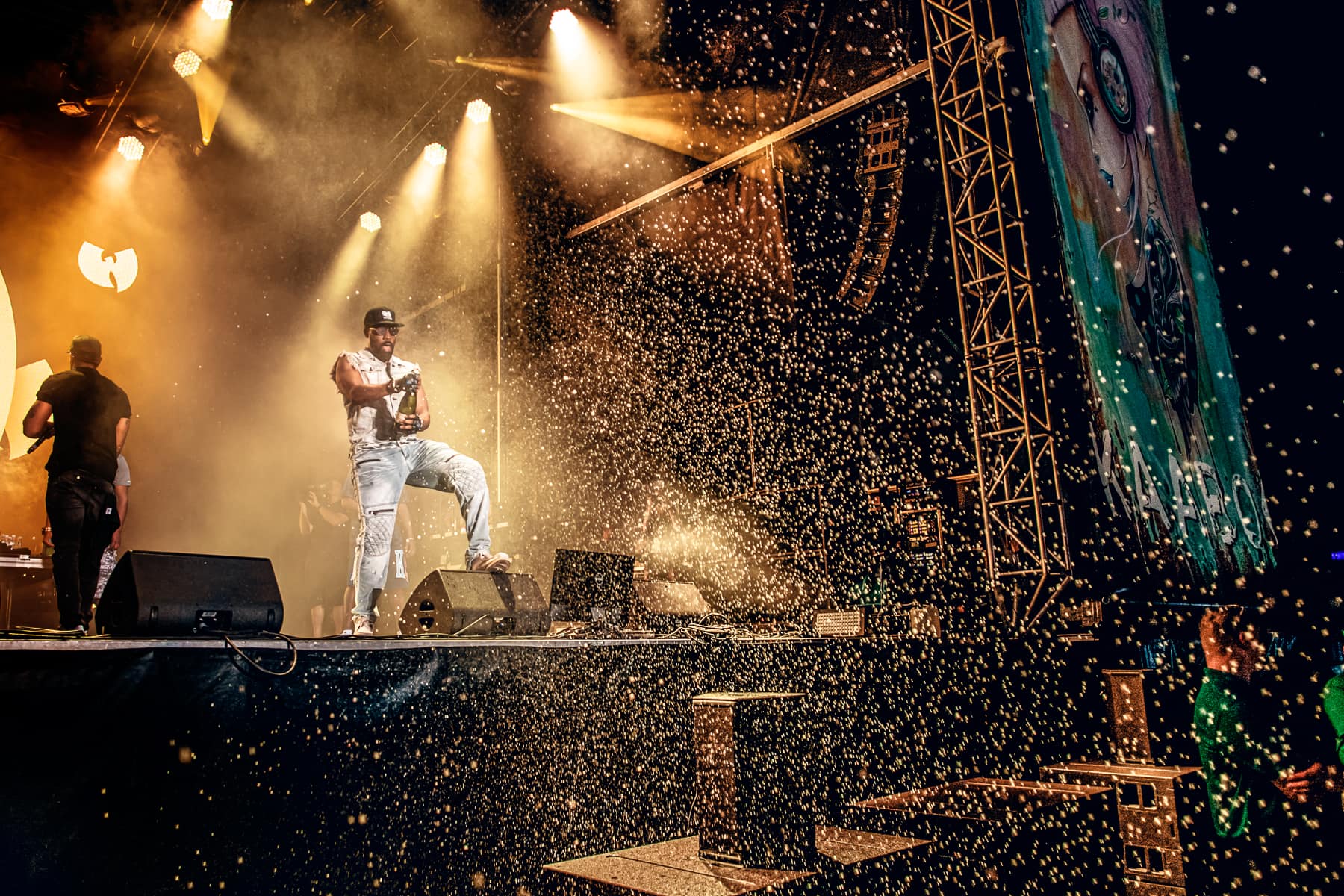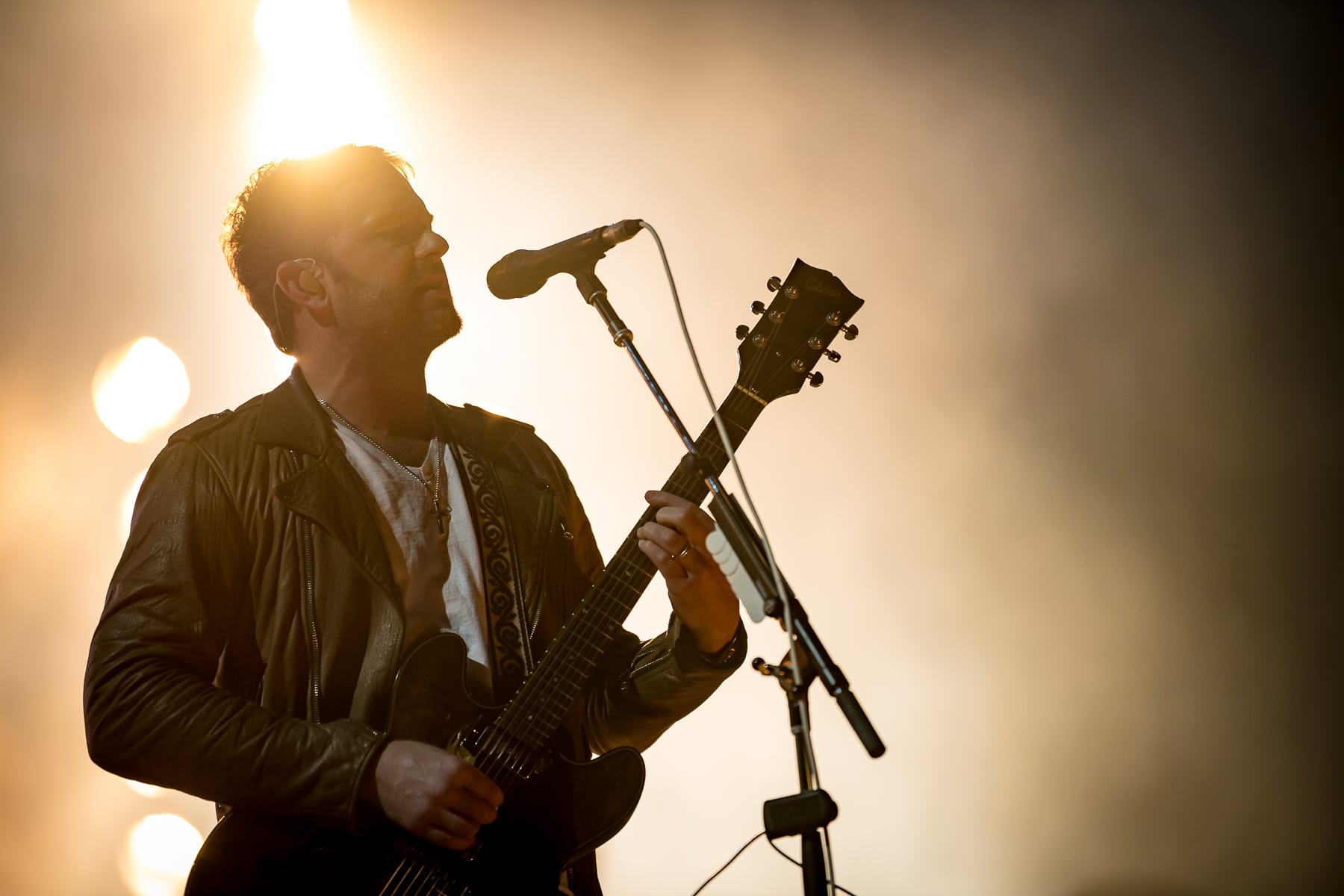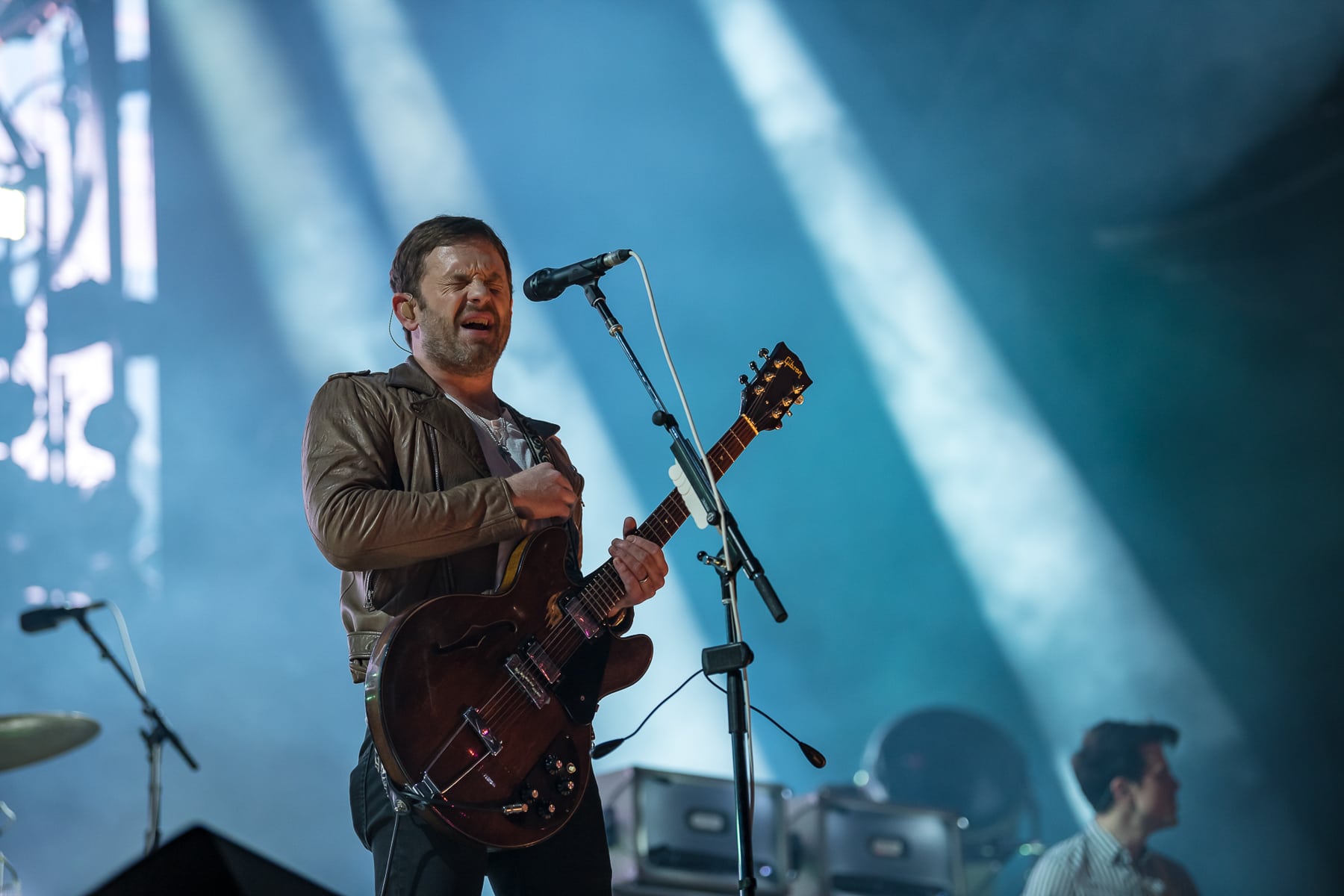 Art and Music Fest in One
By Saturday it was just Bobby and I, and we made the most of our kid-free time! We met up with friends and spent the day drinking craft beers, eating local cuisine (did I mention the lobster rolls?) and checking out all the handcrafted art that was set up all over the venue. A majority of which was found inside the air-conditioned exhibit halls. But just wandering from stage to stage let you admire some of the sky-high murals and paintings by local artists. You could even see them working on their paintings right there in the middle of the festival! High on lifts, muralists were still working on their creations even as crowds rocked out under them.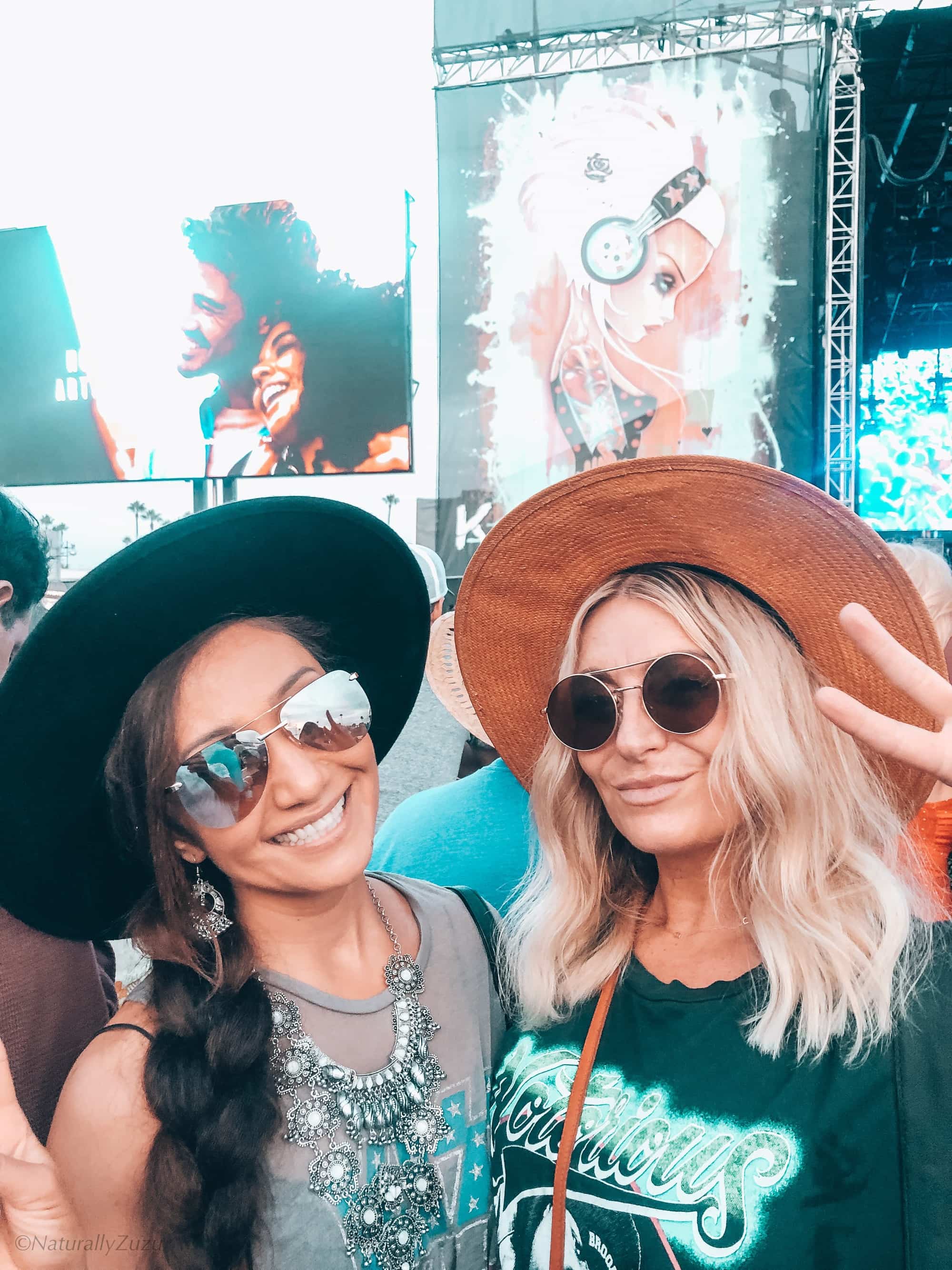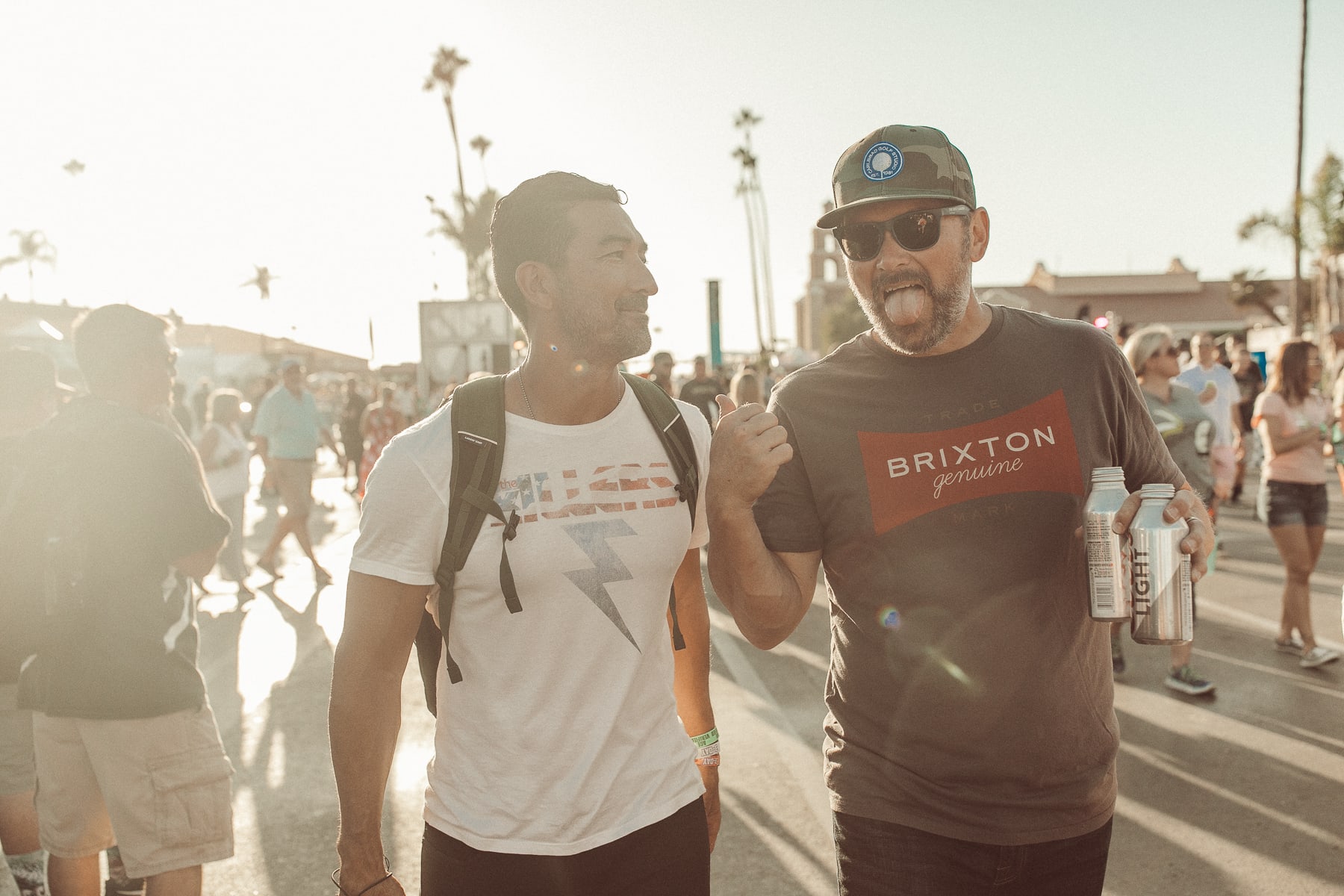 They're Playing My Favorite Song
Saturday night we watched performances from Brian Adams, One Republic and the Dave Matthews Band. But Dave absolutely stole the show—and a little piece of my heart. On the Sunset Cliffs stage, the Dave belted out their classics, "Crash Into Me," "Ants Marching" and "The Space Between." The band strayed from '90s rock to play covers of ACDC and the Steve Miller Band. It was easy to see how inspired Dave was by these rock idols.
The Dave Matthews Band one of my favorite bands back in the '90s, but I still can't get over it how amazing they are all these years later. Dave's voice is so unique and it's easy to see that he has such a passion for what he does. He held the audience captive throughout his entire performance. And more than once I completely forgot to take photos for this post because I was just so into the music. He's a true legend.
---
Dave Matthews was born in South Africa. His family moved to Virginia when he was 2, then back to South Africa when he was 13.
---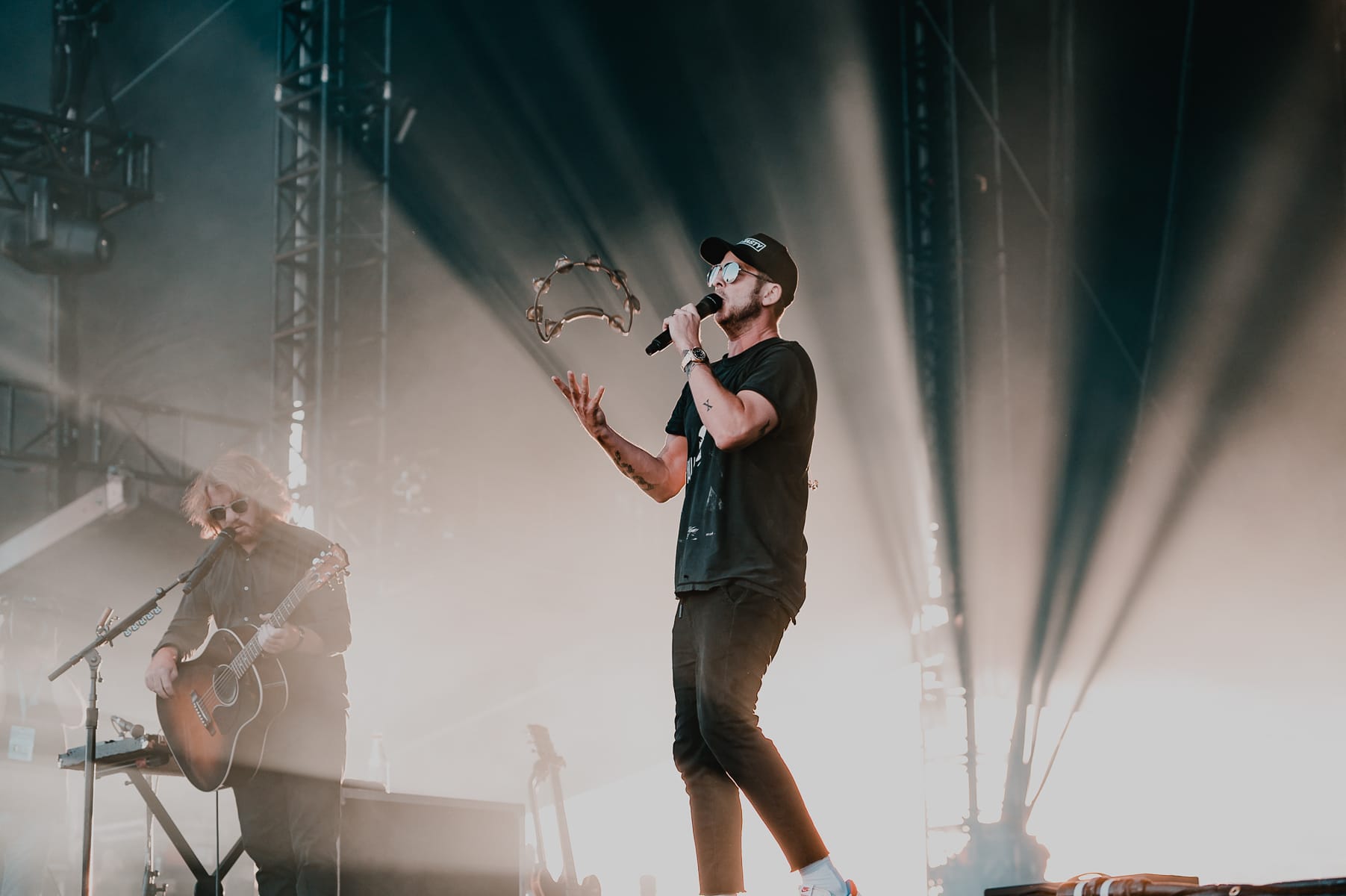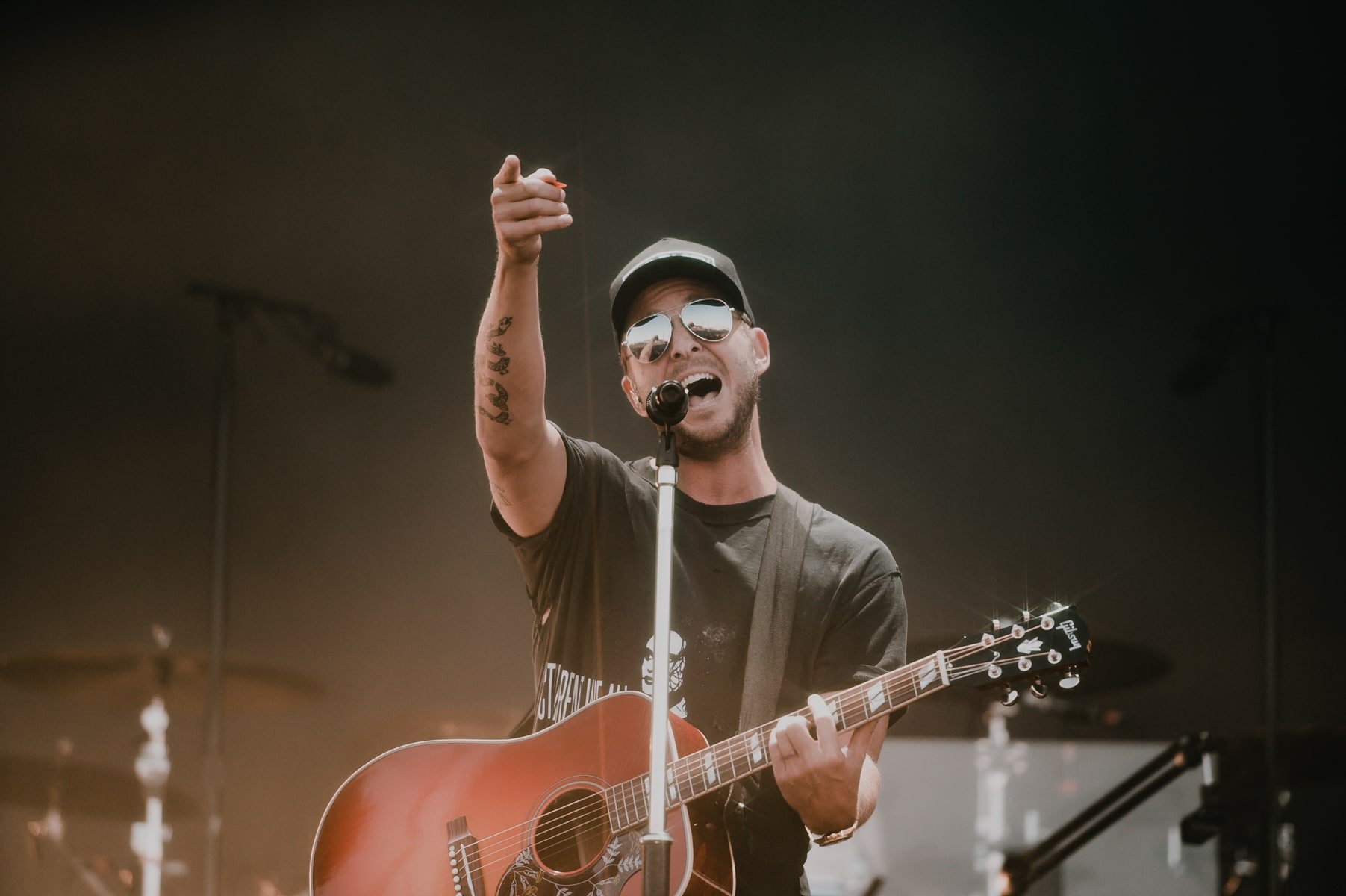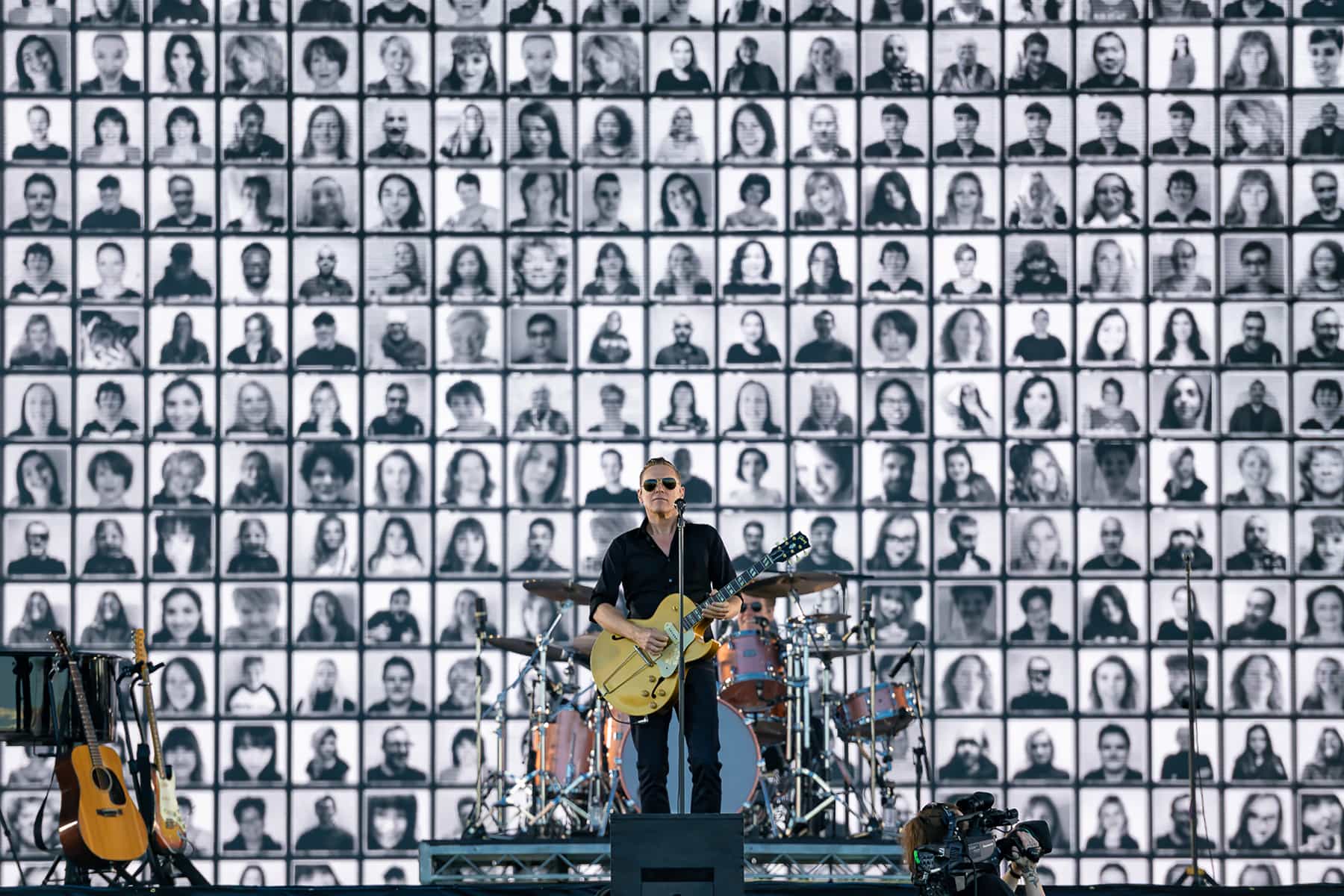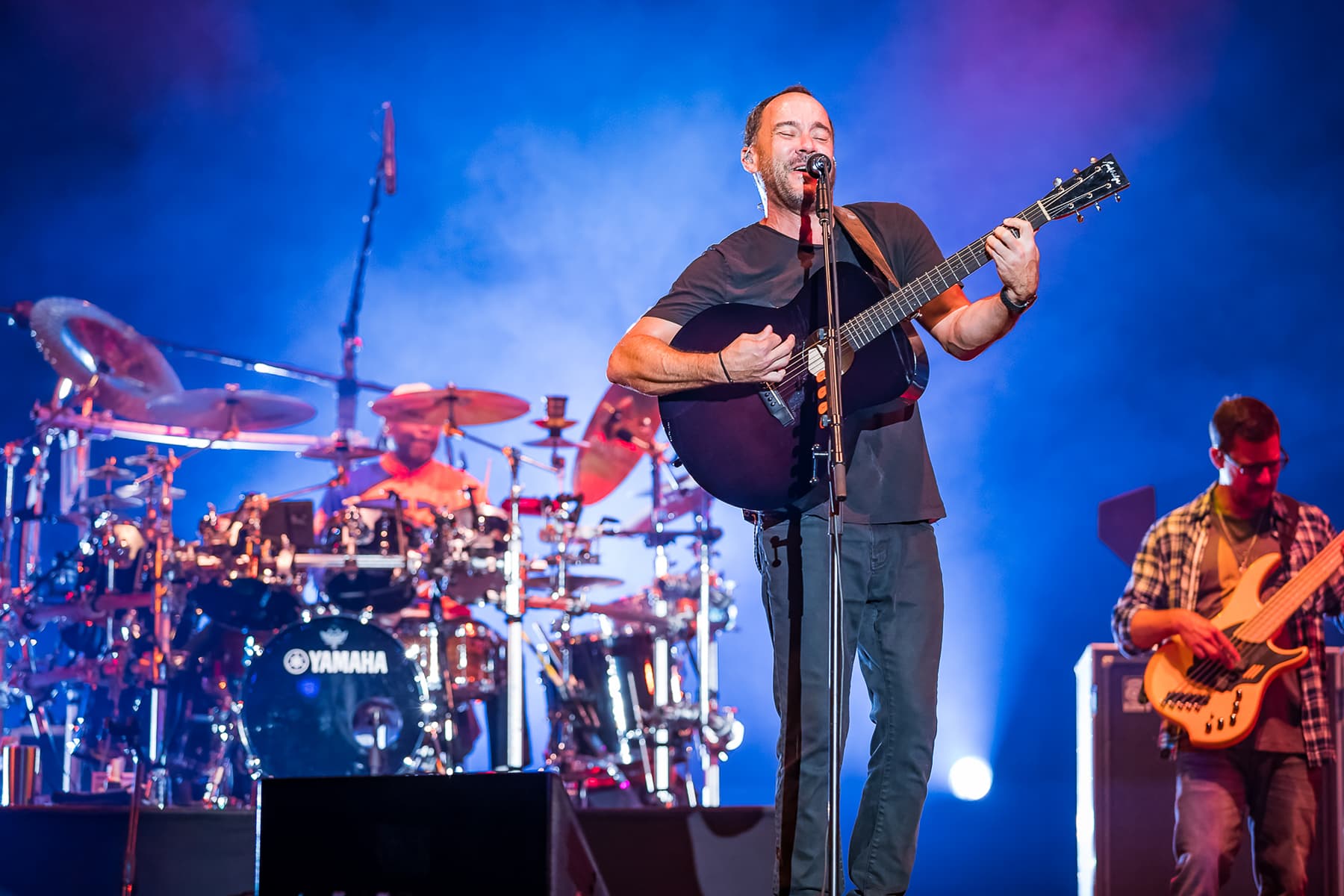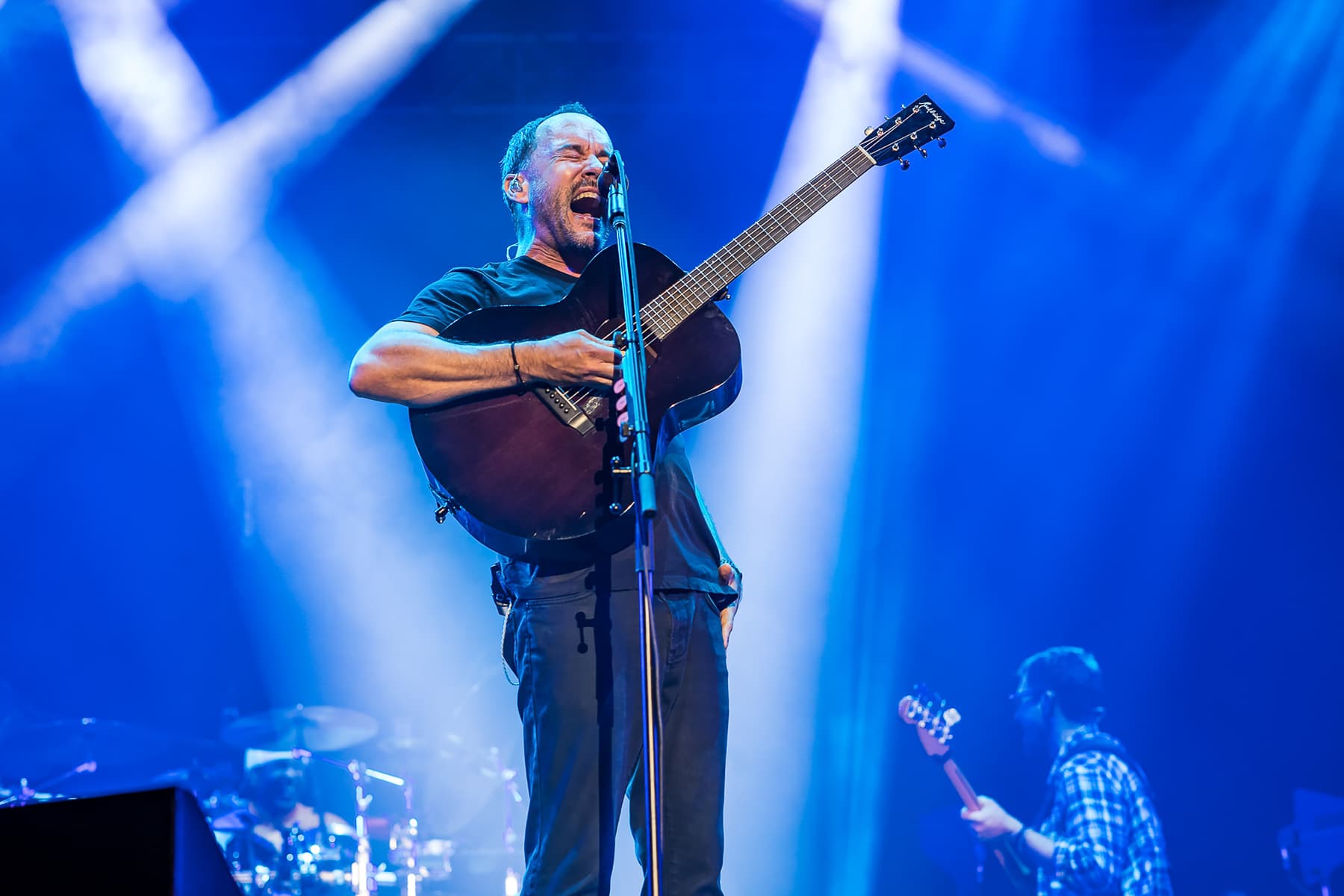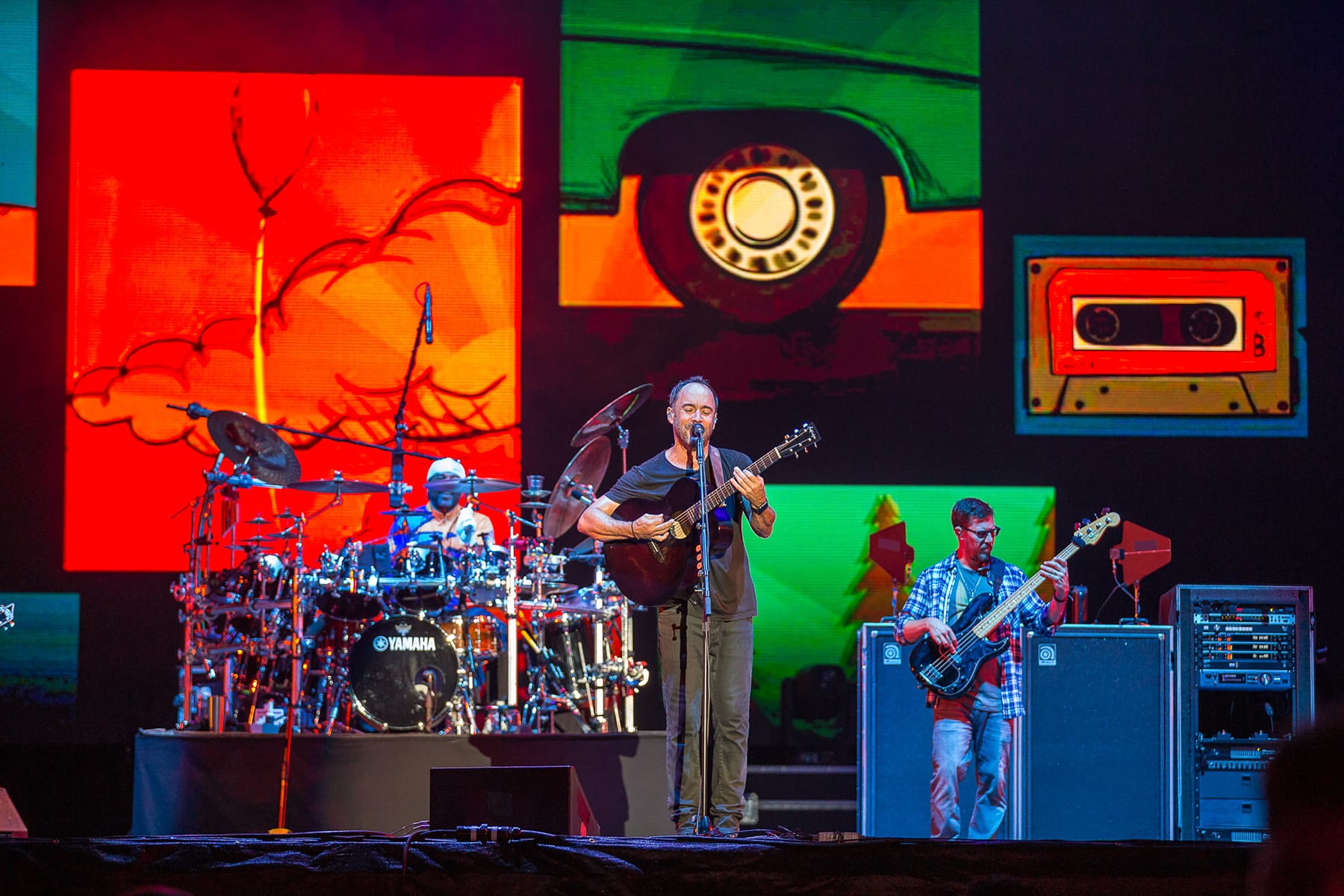 Can't Stop Won't Stop
After two 14-hour days, I had to dig deep to locate any ounce of energy I had left to get through Sunday. The weekend was hot and dusty, but thankfully our Hang Five tickets came with access to a private lounge. We could just relax, could cool down and rest. We also wandered through Palate between shows where they had more music, munchies and murals for us to enjoy. There was so much that we had missed on the first two days! Plus, there were tons of cute shops with music-themed merch. It was like they were always adding more for us to see and do!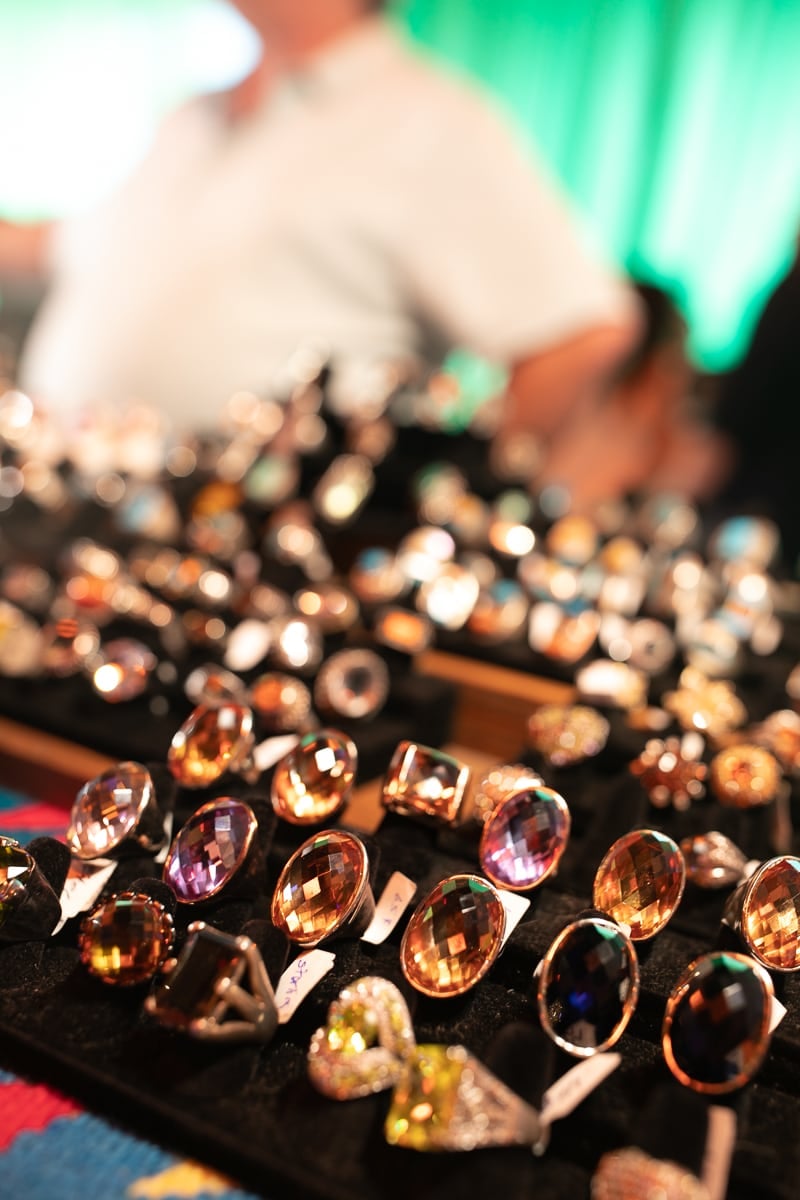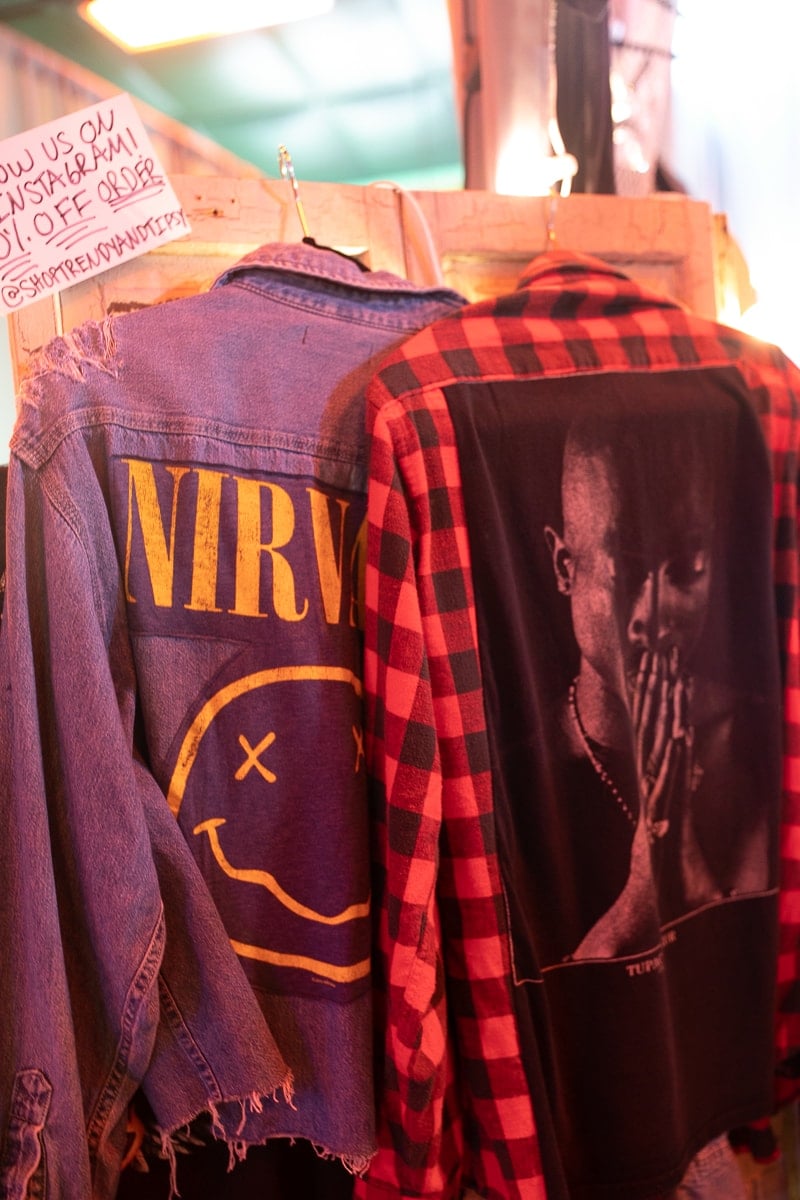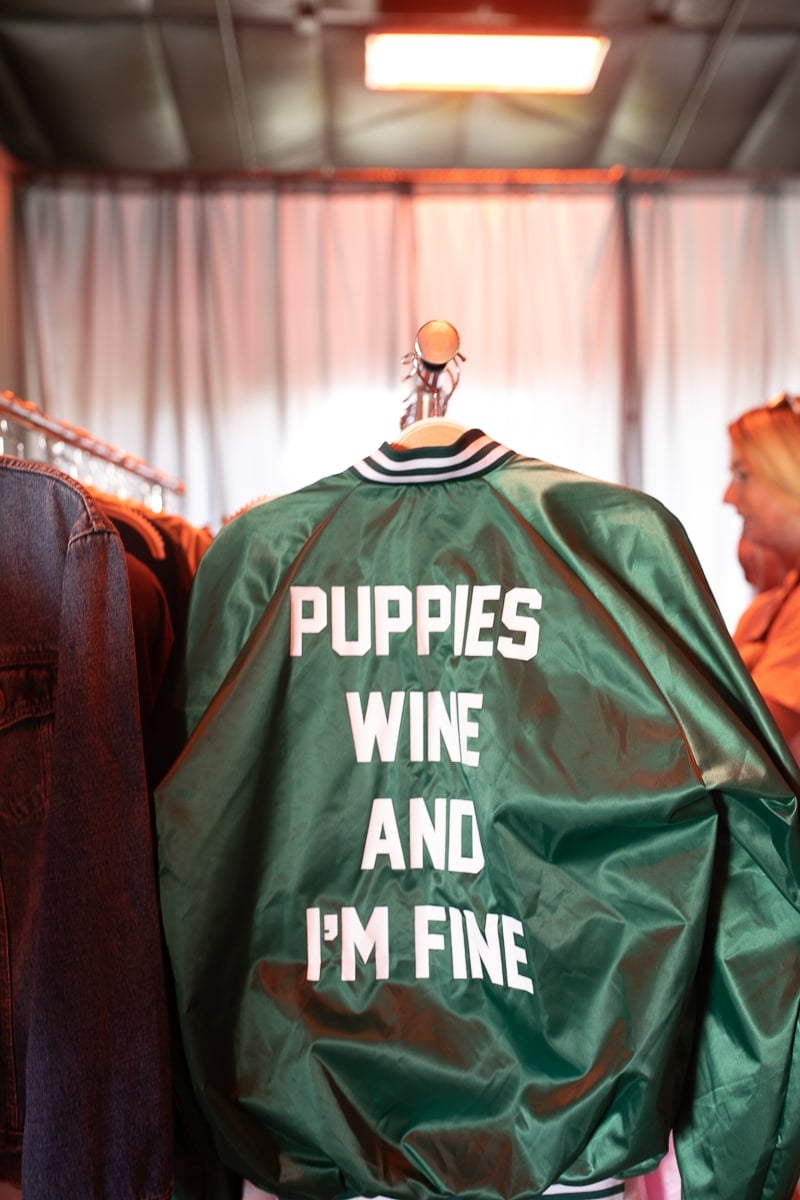 Please Don't Stop the Music
We finally shut down the three-day weekend with performances from Mumford & Sons, Duran Duran and The Revivalists, one of my favorite bands. They kicked ass and pumped the crowd up. Even I couldn't stop myself from rocking out with every bit of energy I had left. But my favorite performance of the night was Sheryl Crow who was my absolute favorite from the '90s! She's still rocking like a goddess and just as gorgeous as ever! Her voice is as beautiful and hypnotic as I remember! I just let myself enjoy every dulcet tone that she sang.
---
Duran Duran was almost banned from MTV in 1997 because of their risqué video for "Electric Barbarella," which had to be edited due to its racy content.
---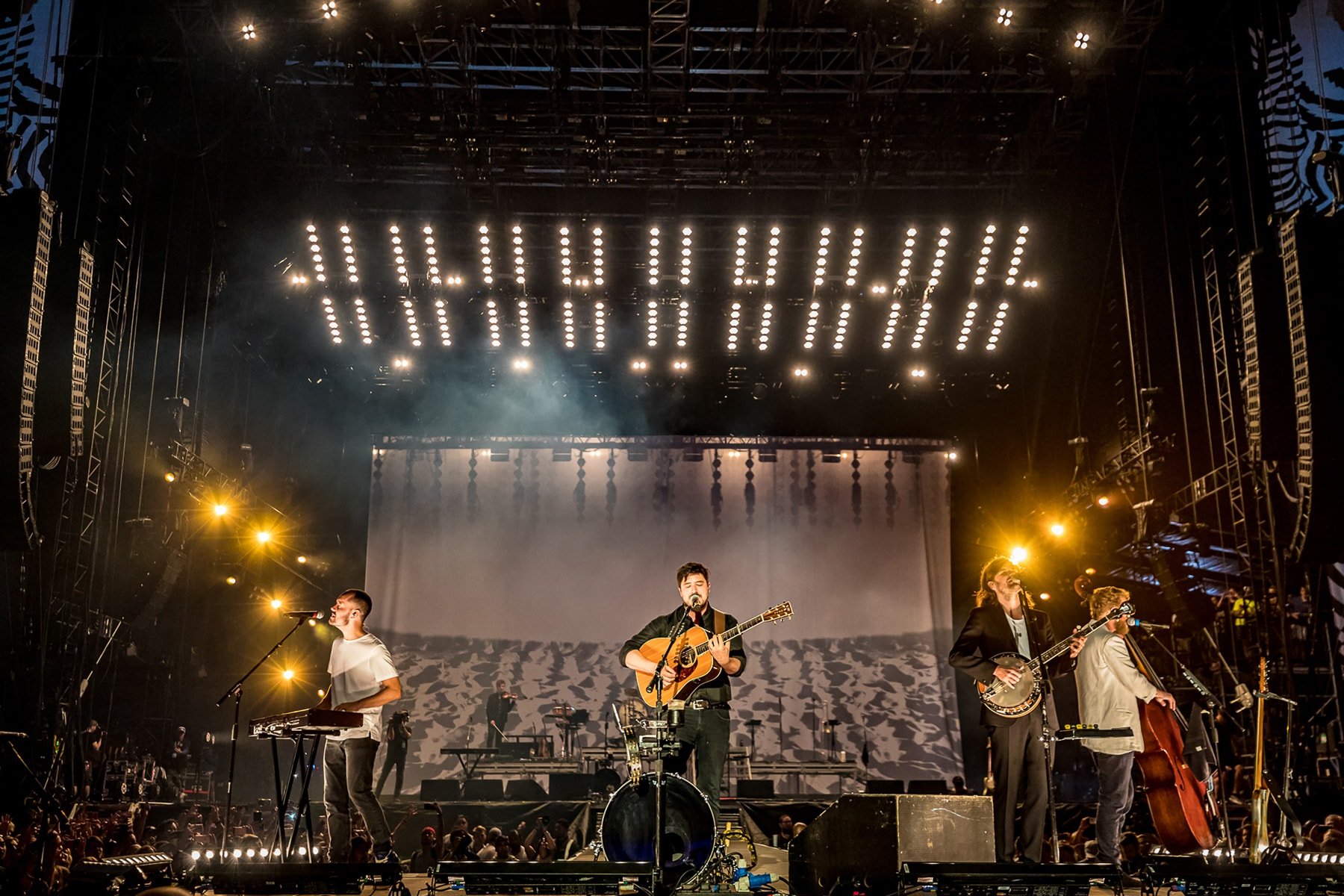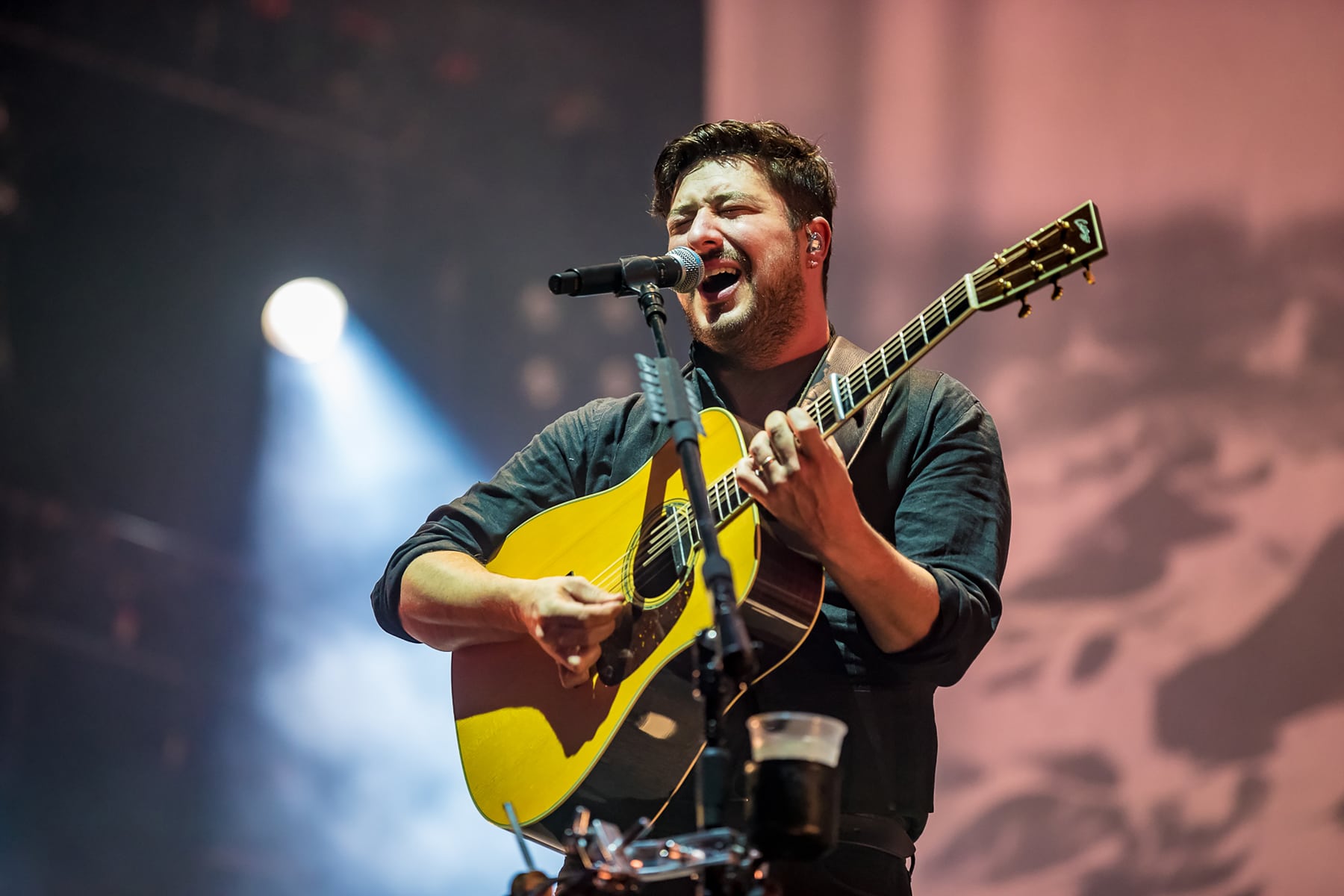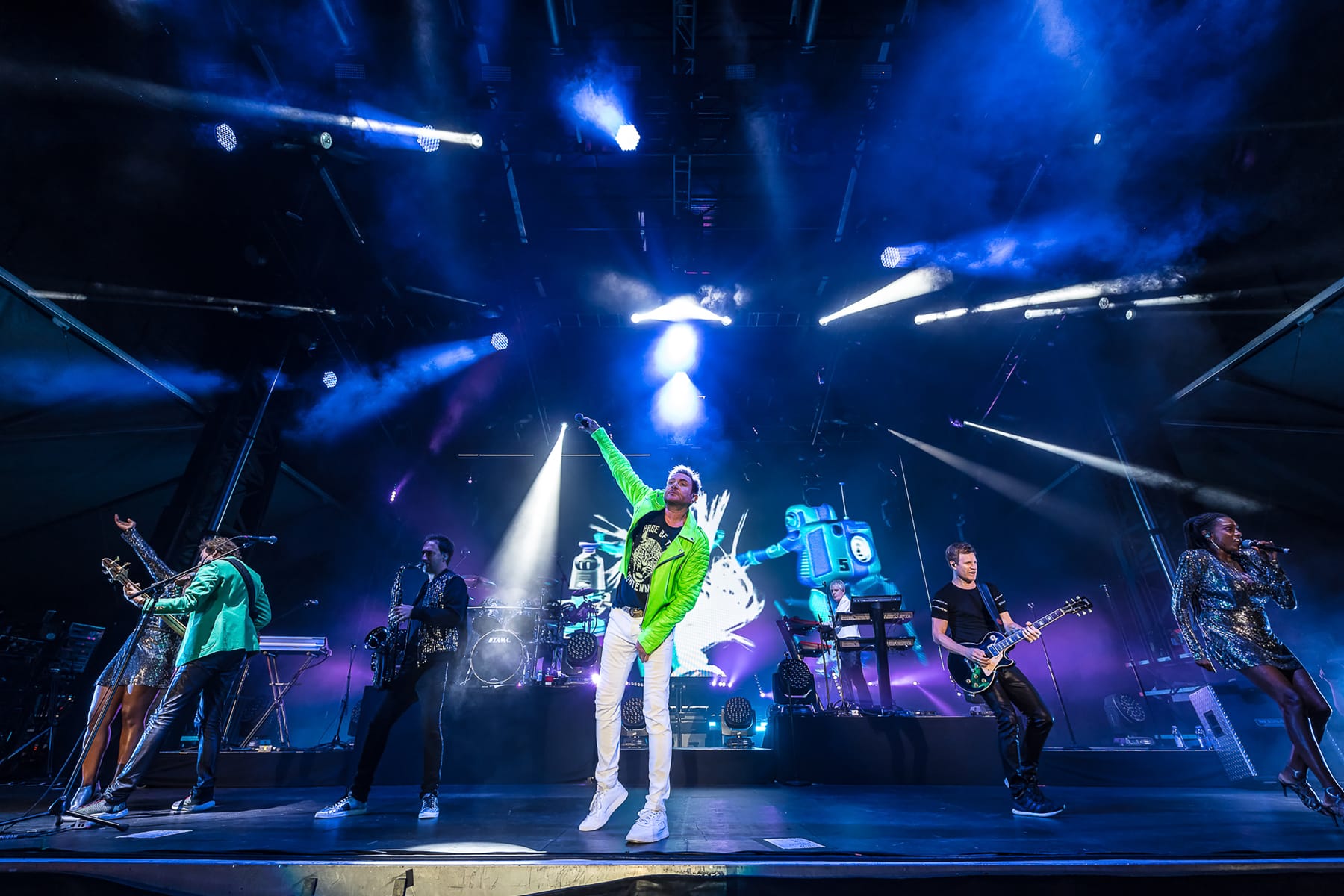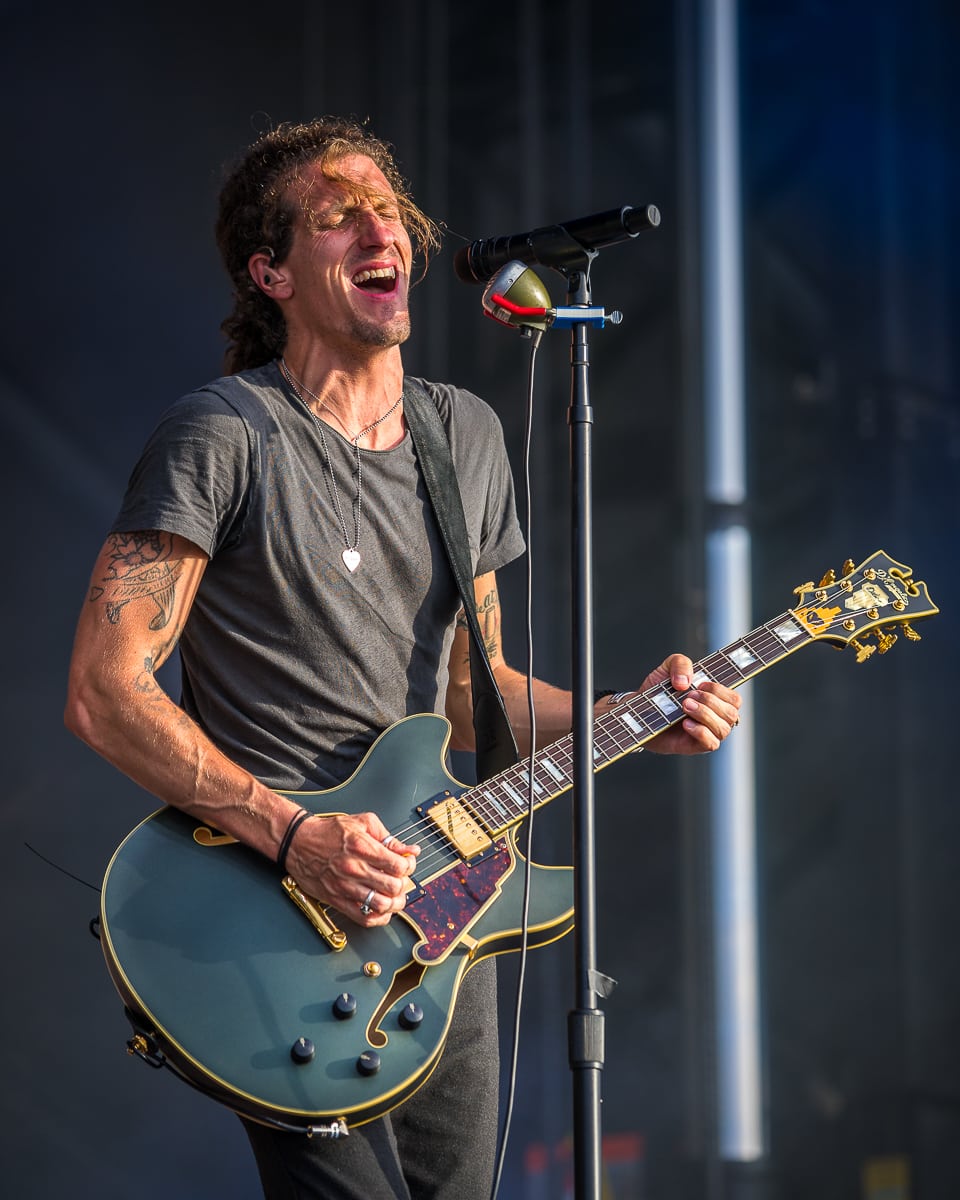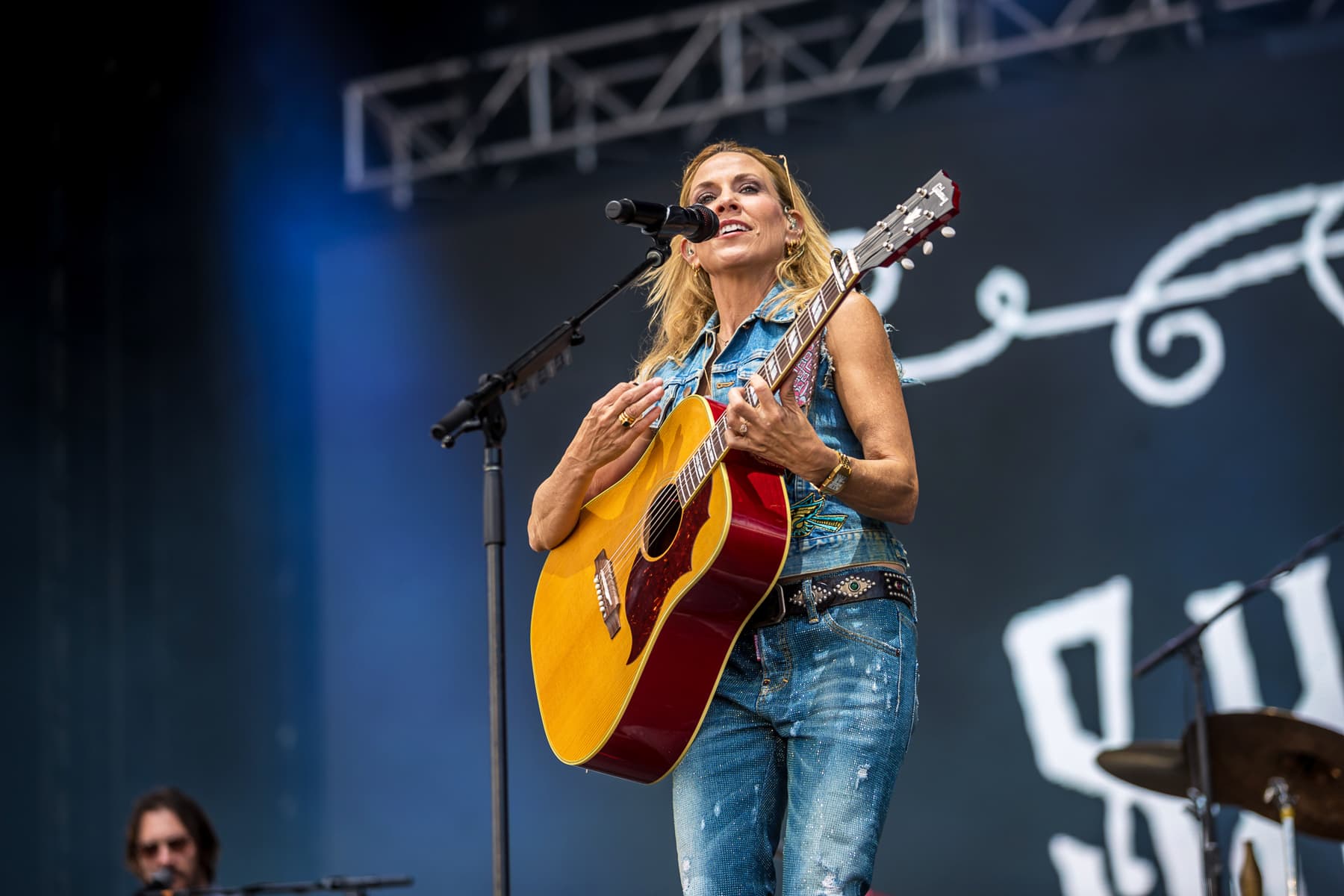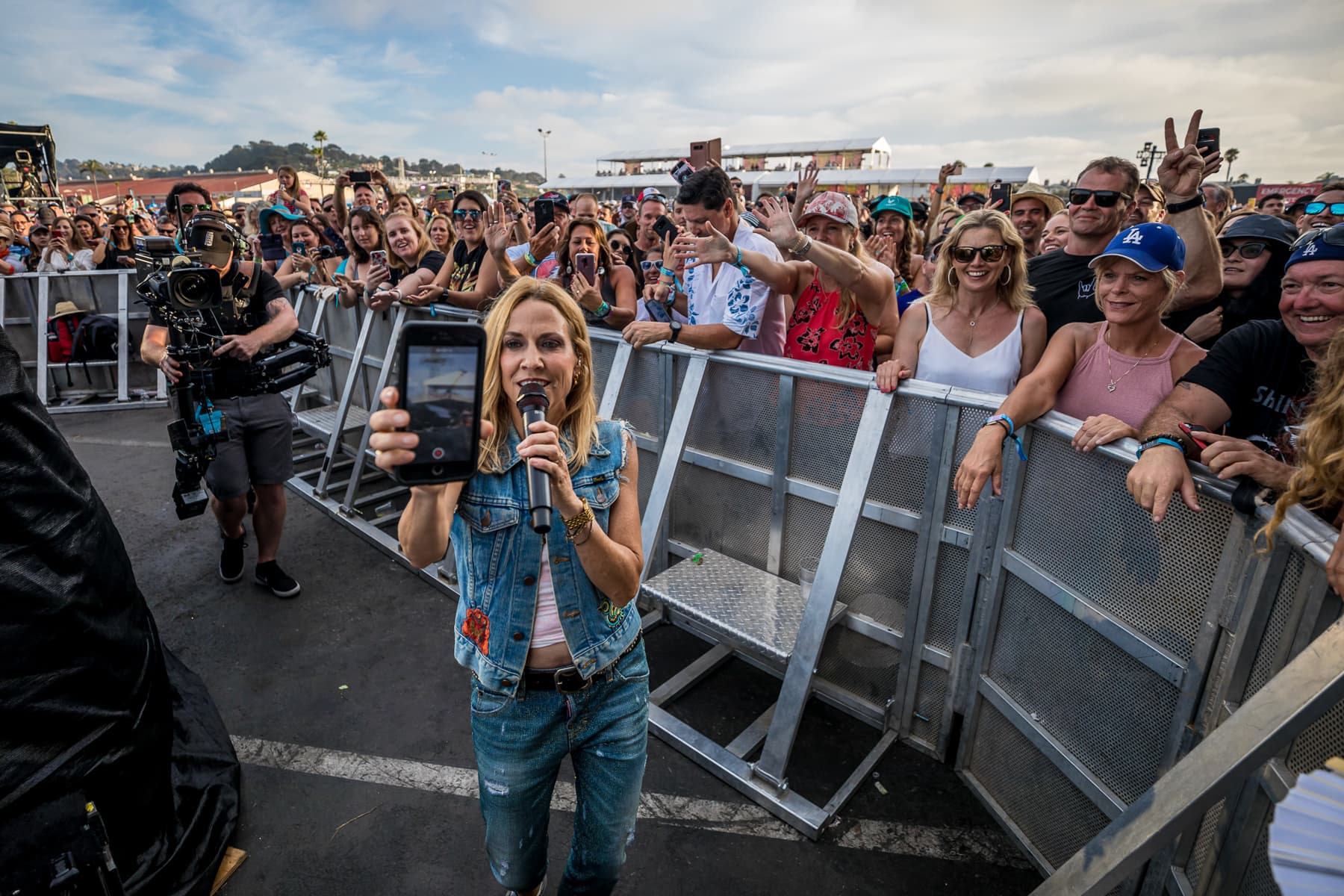 I'll See You Next Year!
After three days walking around the massive Del Mar Fairgrounds (in heels!) in the sun and dirt, hard kombucha in hand, even I have to admit I'm pretty exhausted. But that's not going to stop me from coming back next September! Every year KAABOO creates an escape for adults to enjoy amazing music, contemporary art, mouth-watering gourmet cuisine and craft libations. And this year might have topped the last. Next year they'll be moving to Petco Park and tickets are already on sale. So grab your passes now before they sell out and I'll see you at KAABOO San Diego 2020!
---
After Sheryl Crow got her degree from University of Missouri at Columbia in 1984, she worked as an elementary school music teacher in St. Louis.
---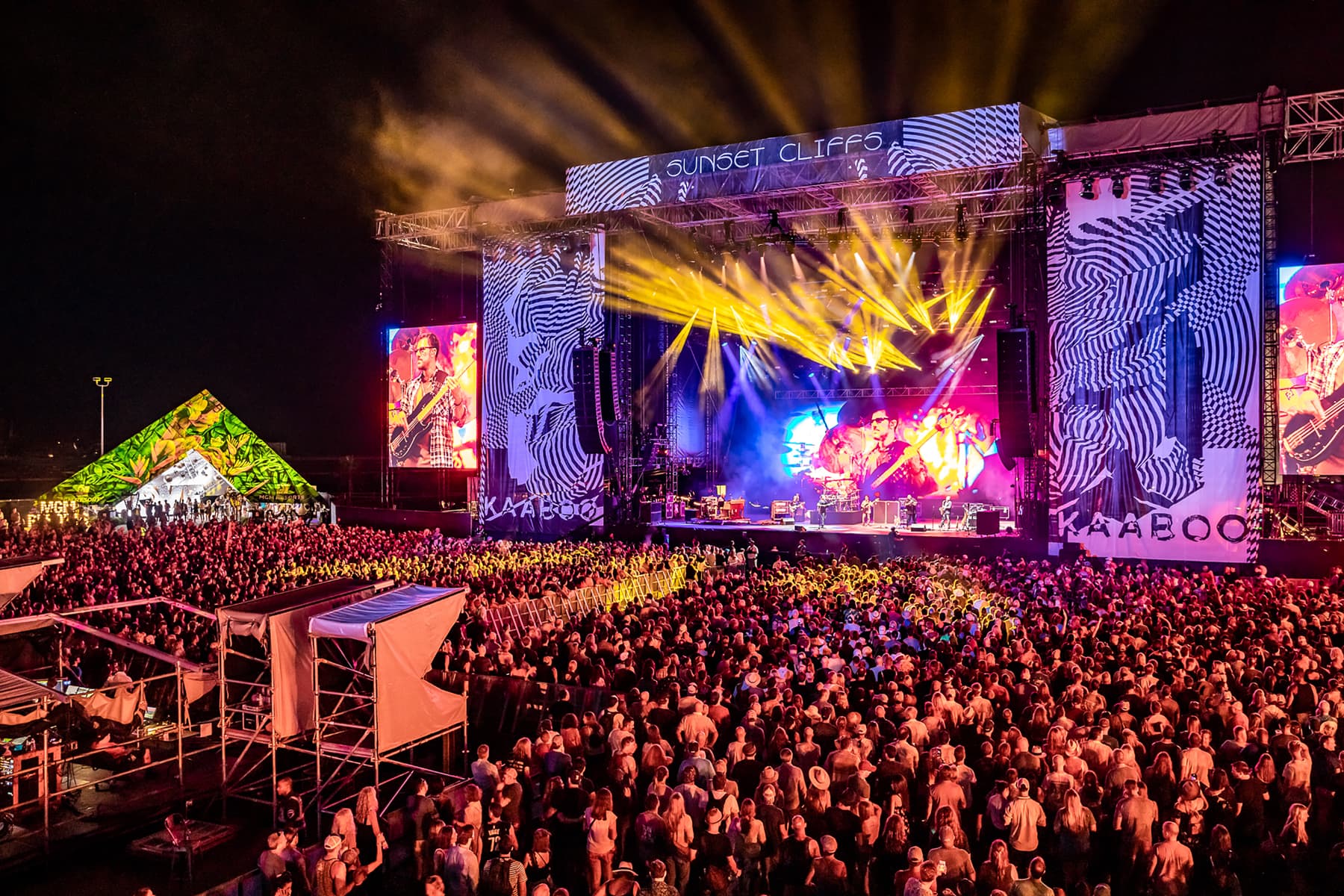 Tips for Parenting In Style...
Never boring, always awesome. Keep up to date with the latest from City Girl Gone Mom.