This Post Is Sponsored By Stikwood! As Always, All Opinions Are My Own! Thank You For Supporting CityGirlGoneMom!
There's nothing that I love more than updating my home decor. Seriously, give me a room in need of a little DIY, and I'm a happy camper! And with four kids, I feel like I'm always decorating for a holiday, remodeling a bedroom, or planning a new space. That's why I was so happy to partner with Stikwood to update my eldest's bedroom. He needed his own space, I needed a little inspiration, and Stikwood was there with the perfect design for the walls!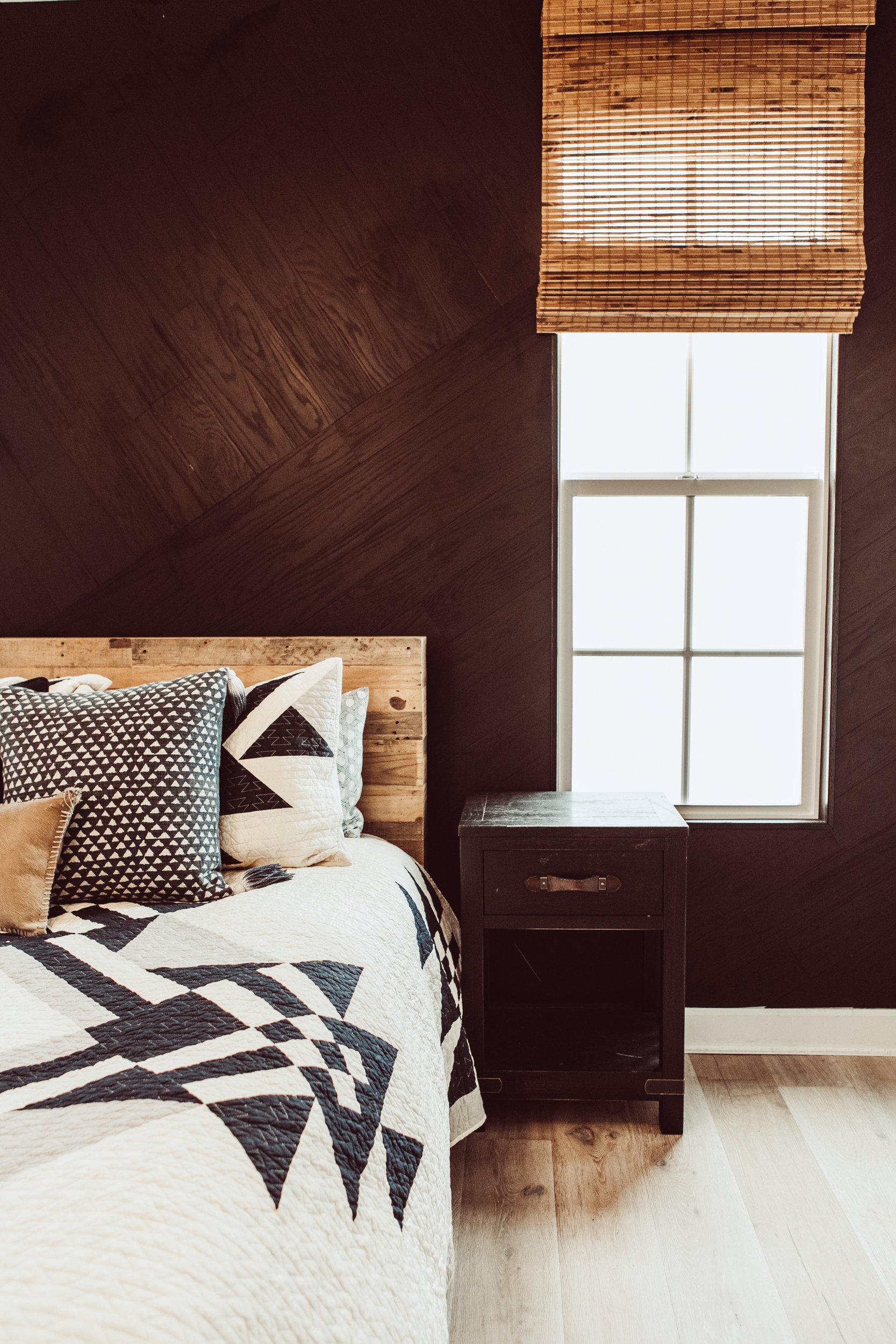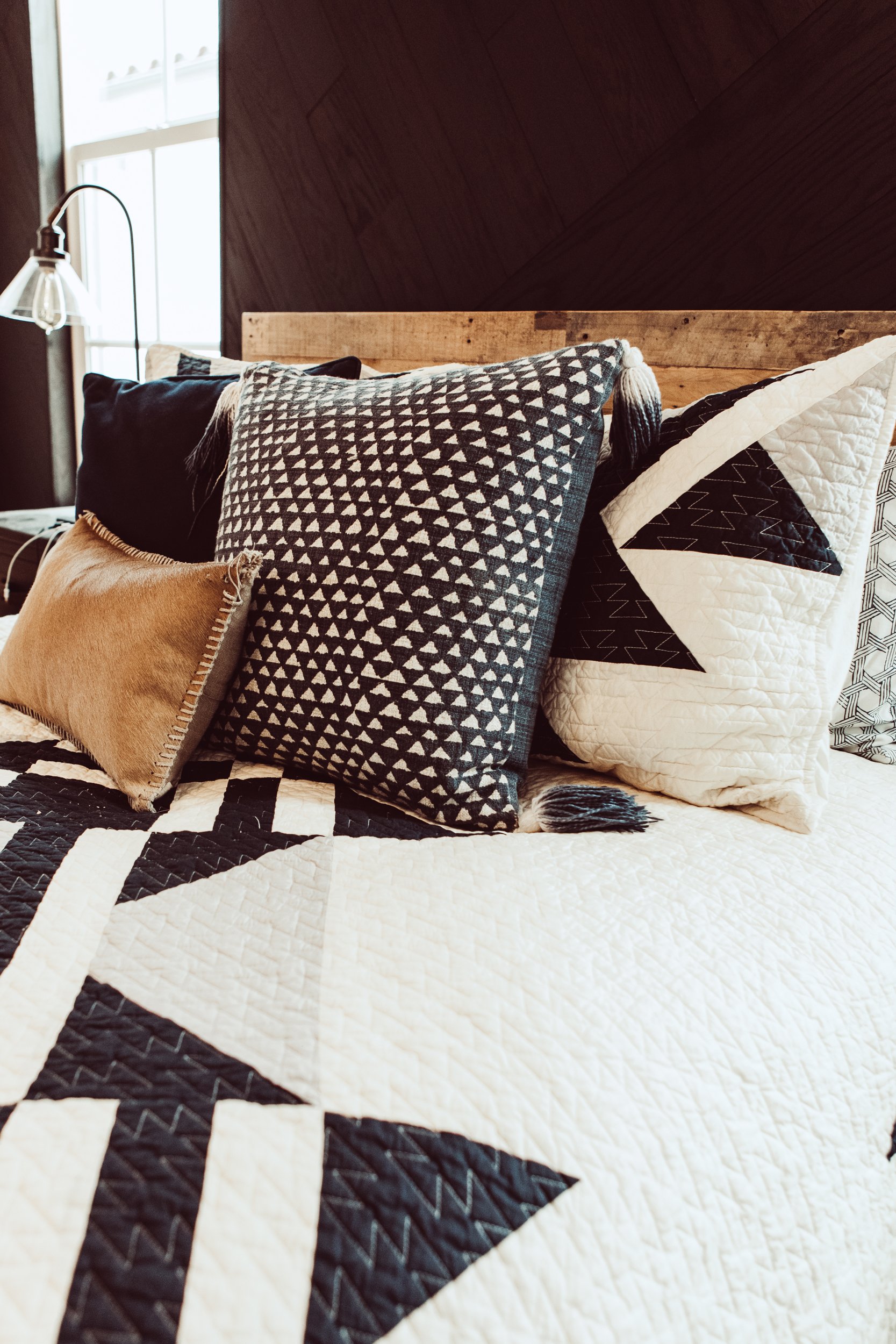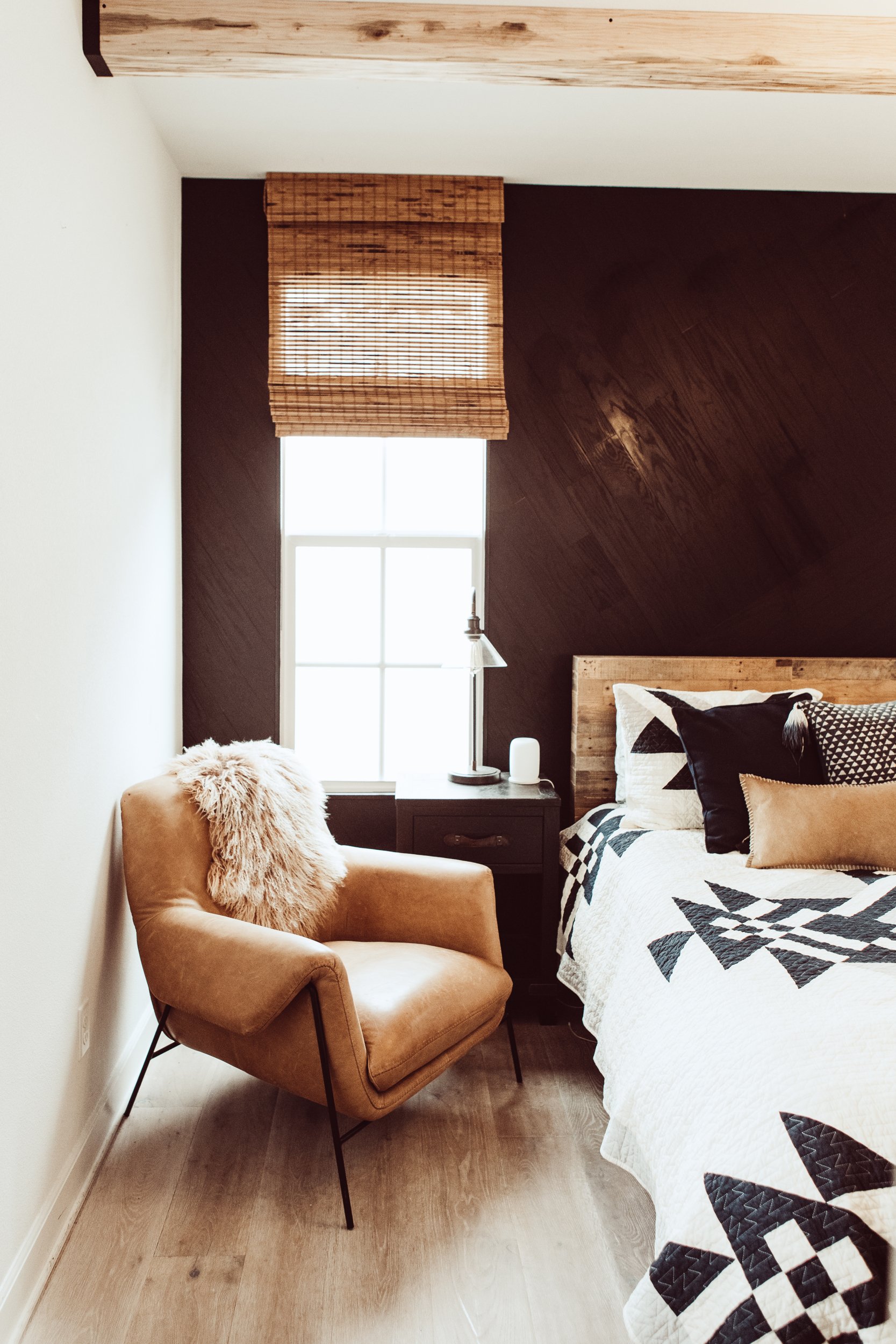 Inspo For His Space
Now that my oldest, Jackson, is officially in high school (where has the time gone?!) I wanted to make sure that he had his own bedroom. With Brody and Roman now sharing a newly-made over room, we were free to give Jackson his own space—we just weren't sure how to decorate. He needed something a little more mature, a little grown-up, but still cool.
We connected with our partner Stikwood for some ideas, and decided on the Sustainable Smooth Charcoal panels. Inspired by Shou-Sugi-Ban, the traditional Japanese art of charring wood, these peel-and-stick wood panels have a distinctive charred feel and a matte look. The grain of the American Red Oak is subtle but still visible, which gives just enough character to stand out against the dark feature wall.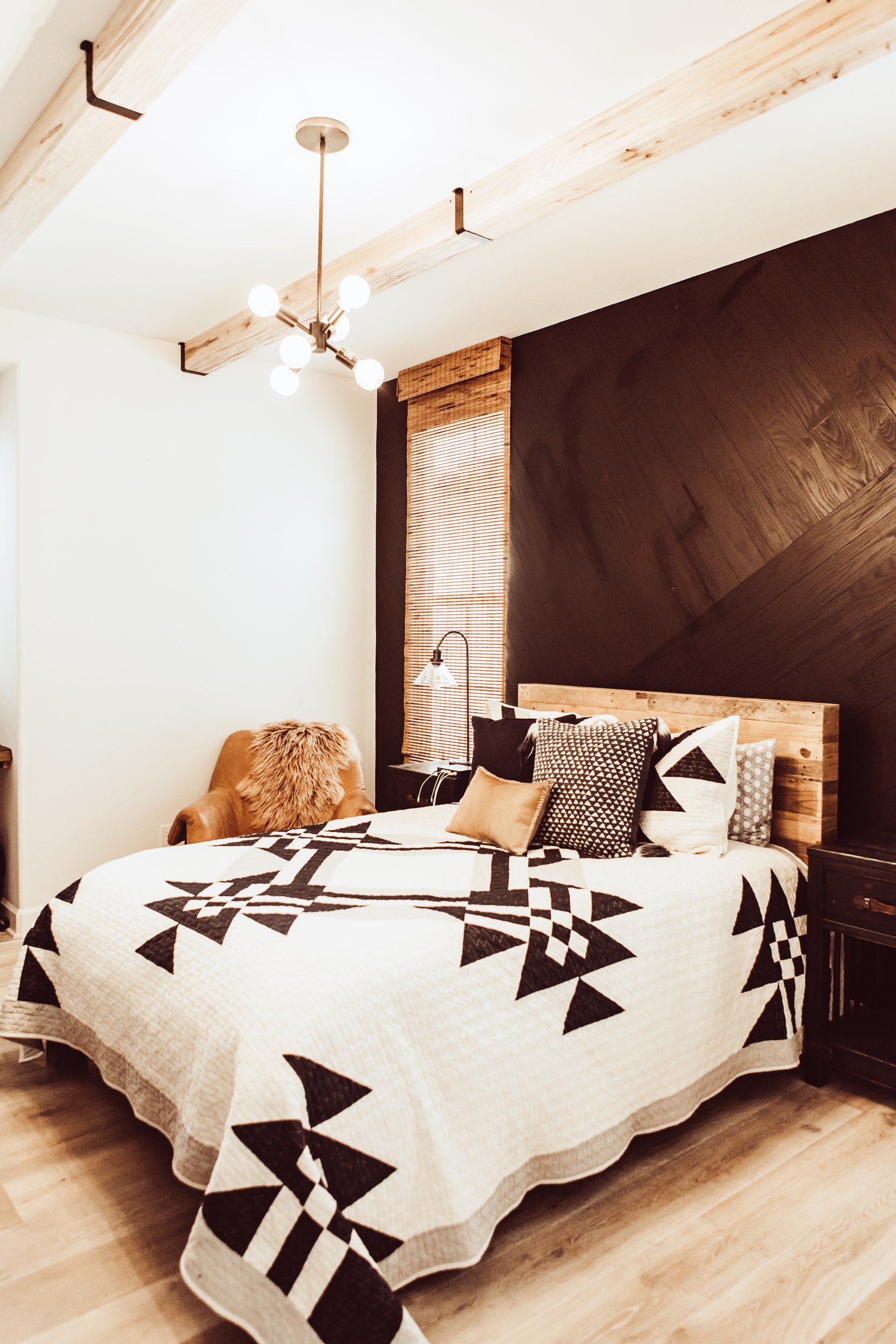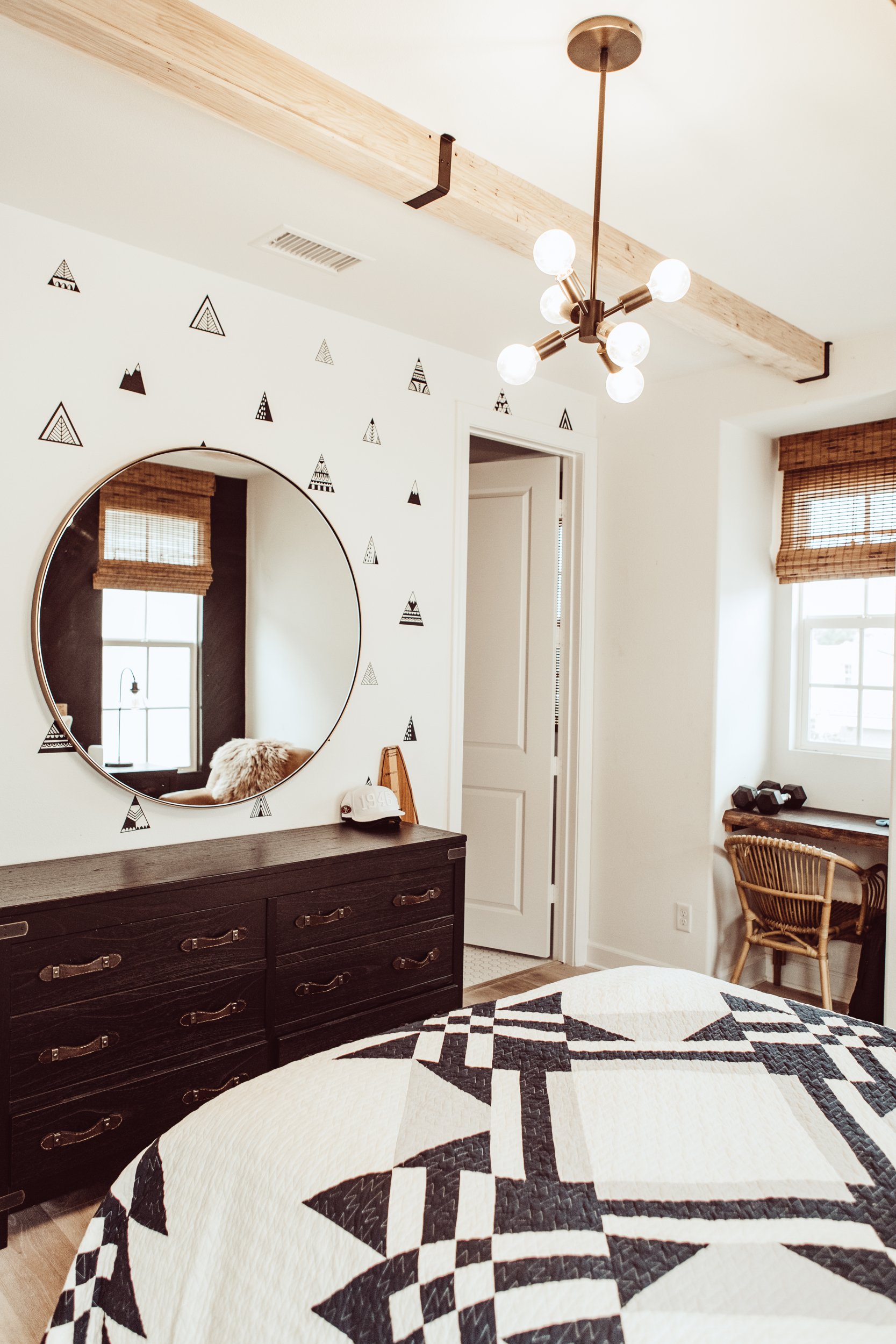 Adding Character to Your Space
Operation 'give my high schooler his own room' is finally complete thanks to Stikwood! In less than 12 hours, we were able to do a total remodel with these easy peel and stick panels that transformed the far wall into a feature wall that gives this room new life. It looks dark and moody but still has that farmhouse feel that pairs well with the rest of the home.
We added some bedding from Pendleton, beams from Wayfair, and a few key pieces from Arhaus including the Engles Leather Chair and Anders Mirror, and the room came together beautifully! With the addition of Brody's old dresser and nightstands, it looked awesome! He has his own updated space that feels mature enough for a high schooler and gives him a private area to call his own. We even added a few panels to the ceiling of his bathroom for an extra cool factor!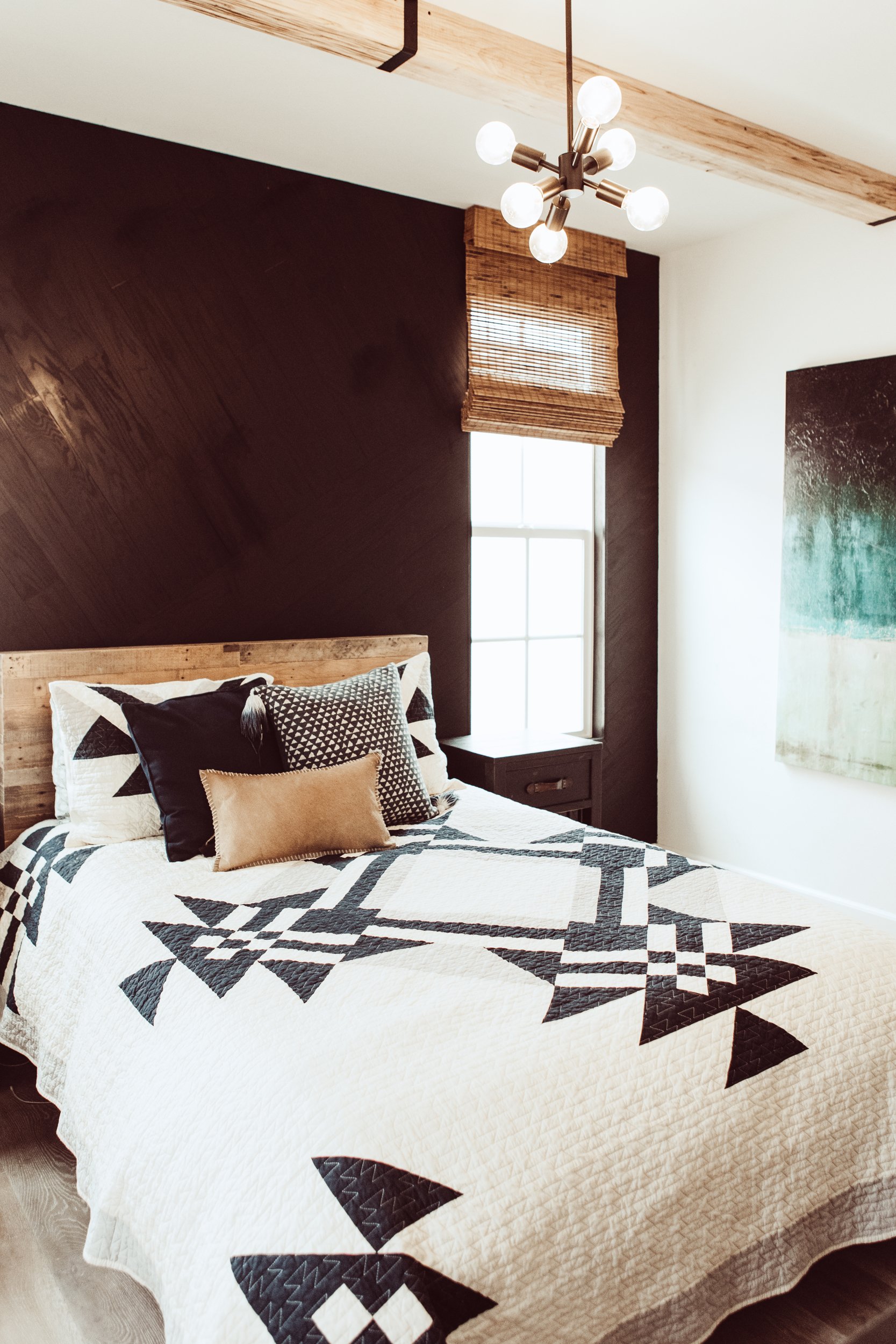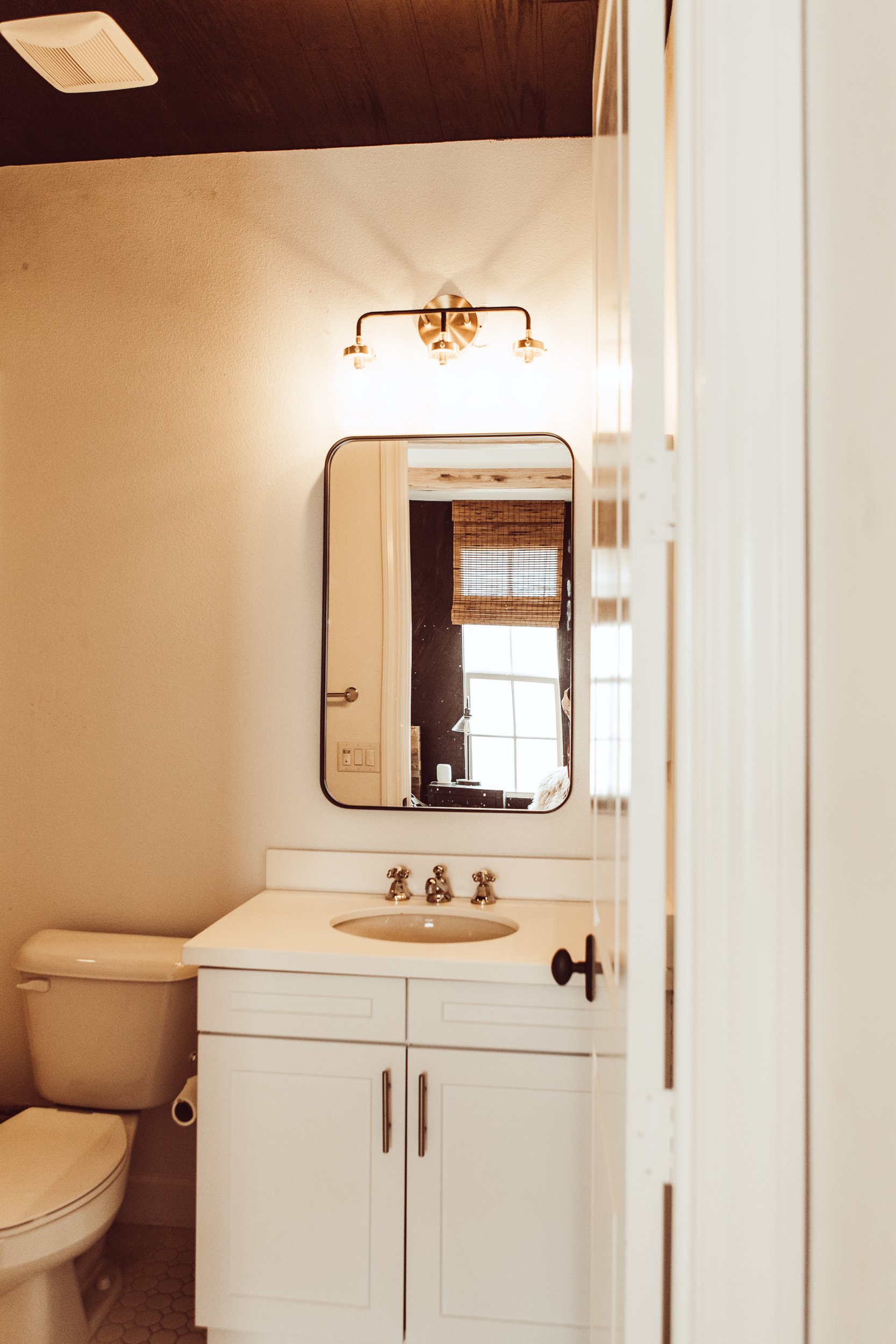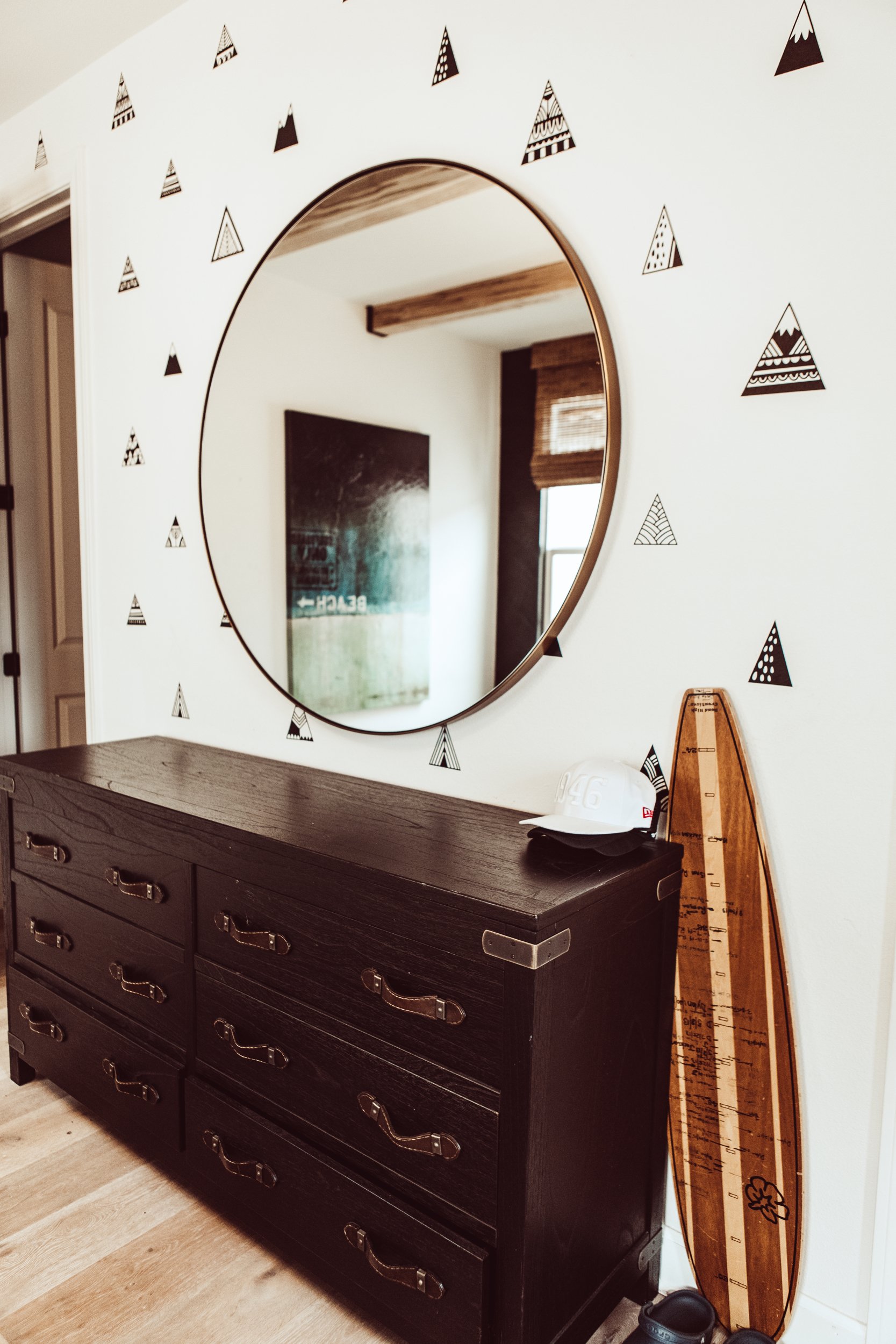 Transform Your Space
This is the third room where I have used Stikwood to transform a space, and I am thrilled with the results. After we redid our guest room with the Reclaimed Textured Sienna, we decided we needed to do more! Stikwood has made it easy for us to completely transform any room in the house. And the process is so easy—all you have to do is peel and stick!
Stikwood is a simple, cost-effective, and eco-friendly solution to bringing an old room some new life! And all in less than 12 hours! I am in love with the weathered look of their textured and reclaimed wood. This is my favorite way to dress up a room, and I can't wait to put up more!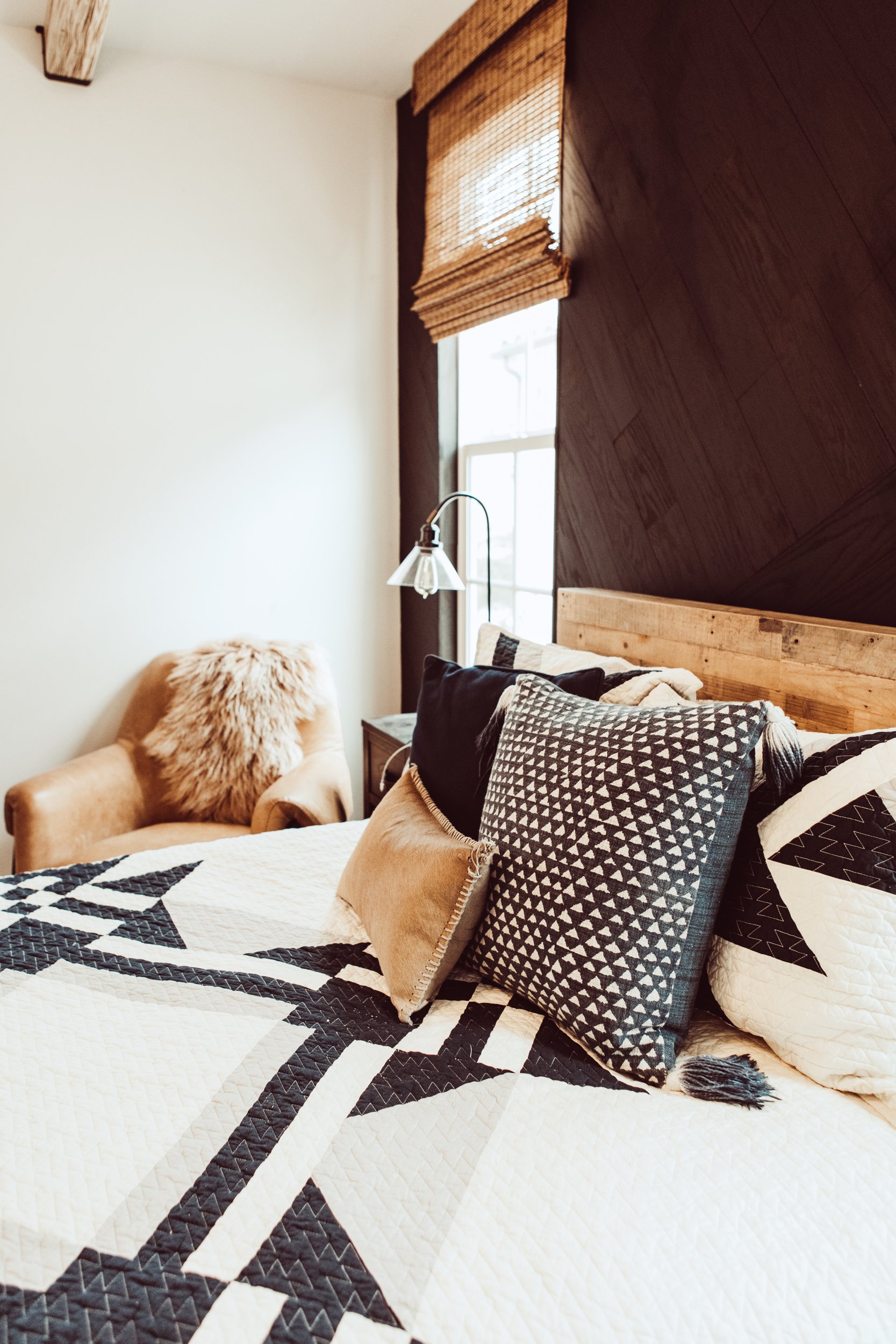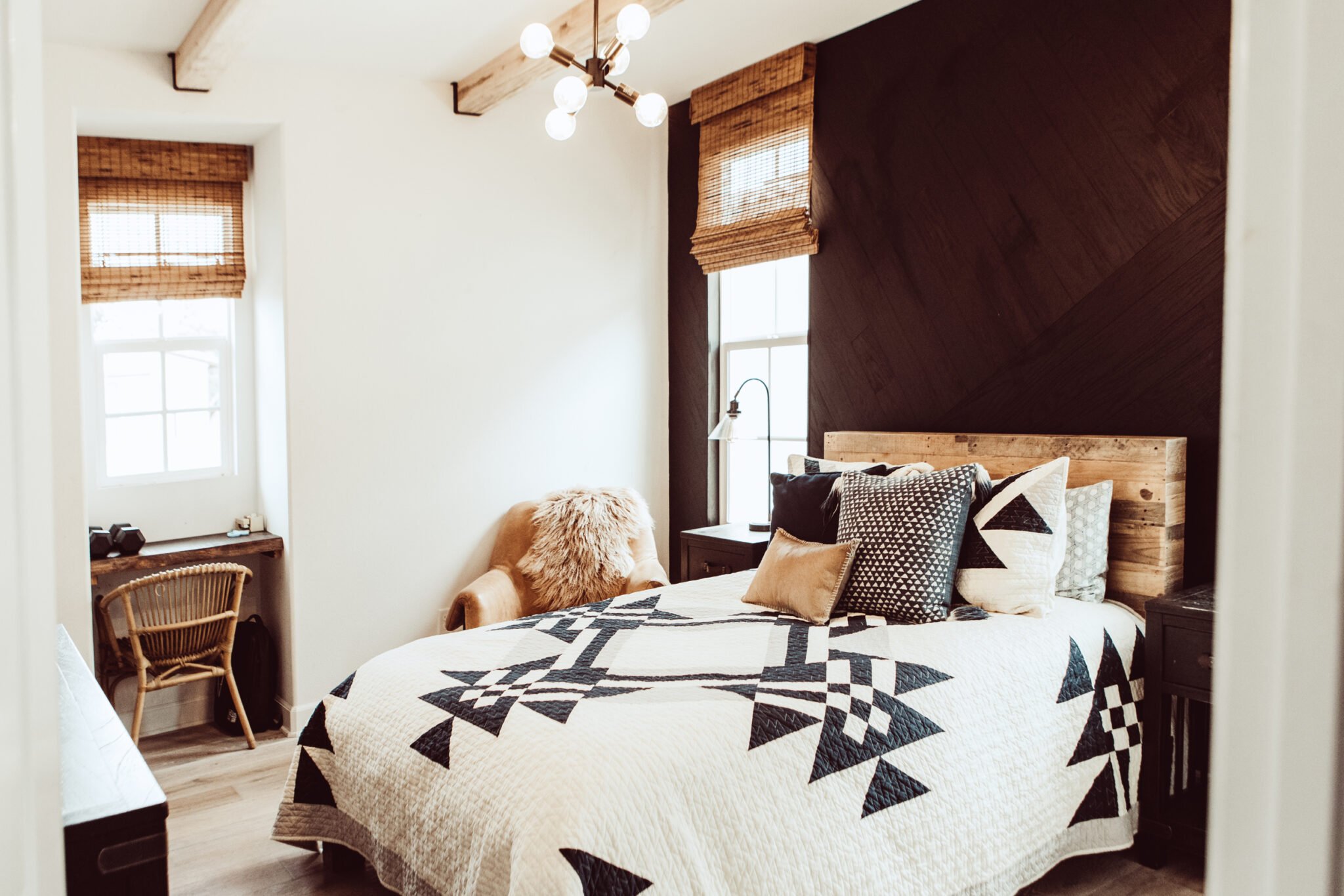 Tips for Parenting In Style...
Never boring, always awesome. Keep up to date with the latest from City Girl Gone Mom.