Packing Solutions: What's in My Bag?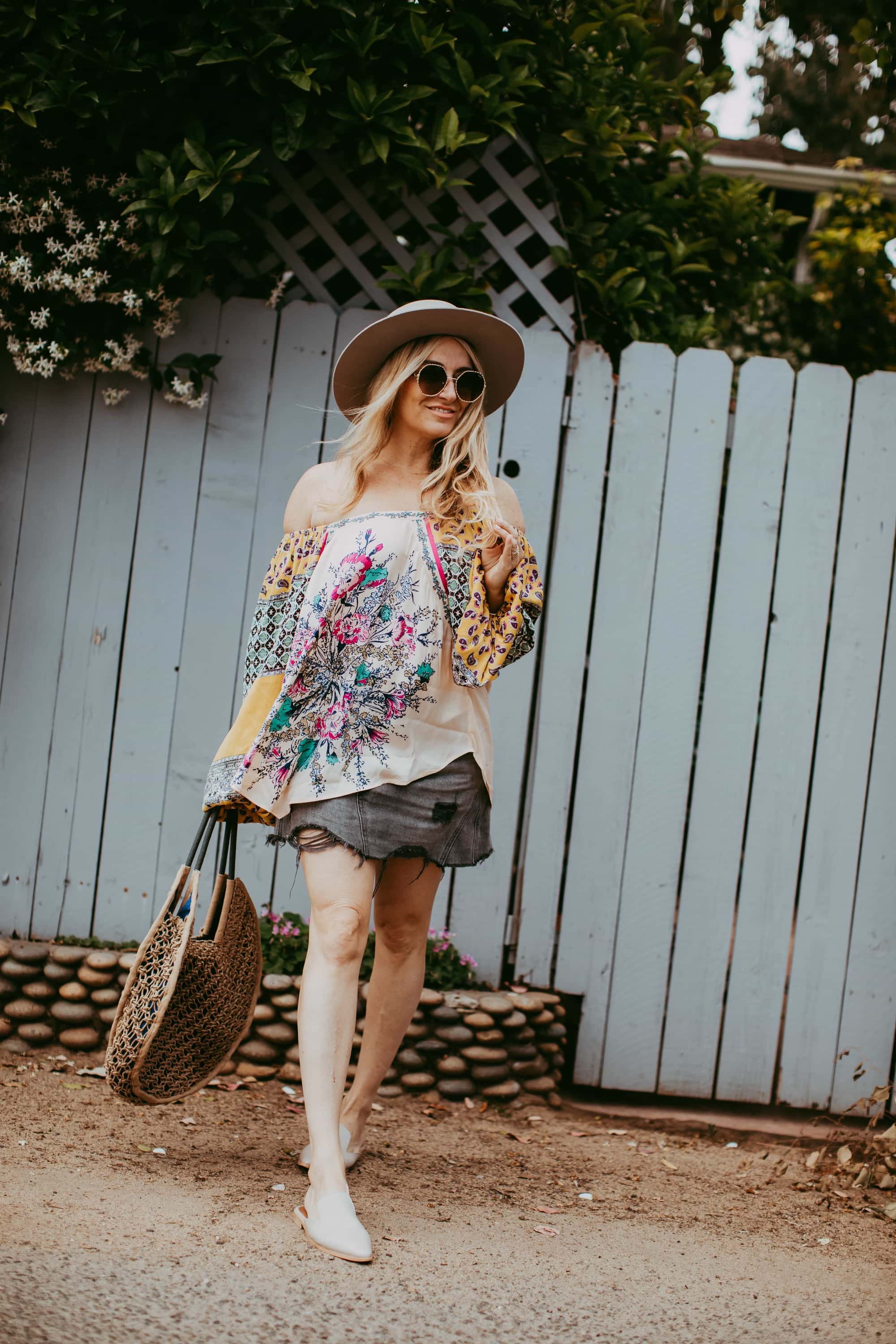 Packing Solutions: What's in My Bag?
Before becoming a mom, I only had to think about whether or not my purse matched my outfit. Now, I've not only become a pro at matching my outfits with my bags, but also packing those bags for every occasion. Whether I'm spending a night out on the town, a day out in the sun with the family or a day on set with Jackson, I always come prepared. That's just how moms are! Now, no matter what my bag looks like, it's guaranteed that what's in my bag is exactly what I'll need, whether it's sunscreen, my favorite lipstick or some snacks for the littles! Here's how I come prepared to make sure the family is happy.
---
The first use of the word "handbag" was in the early 1900s. It was used to describe men's briefcases at the time.
---
Weekends With the Kids
Okay, sometimes this one takes more than just one bag. But when I'm going on a weekend getaway⁠—whether it's a staycation or overseas vacation—I'm pretty much packing the same way! In my bags are an extra day's worth of clothing (in case someone spills on one of their outfits), comfortable shoes for family strolls and portable phone chargers so I can always document the fun my family is having! Then I toss in a few essentials like nail clippers, chapstick and Saje's Lavender Mist to help me chill once the kids are in bed.

---
The first known handbag with a zipper was created by Hermes. It was introduced in 1923.
---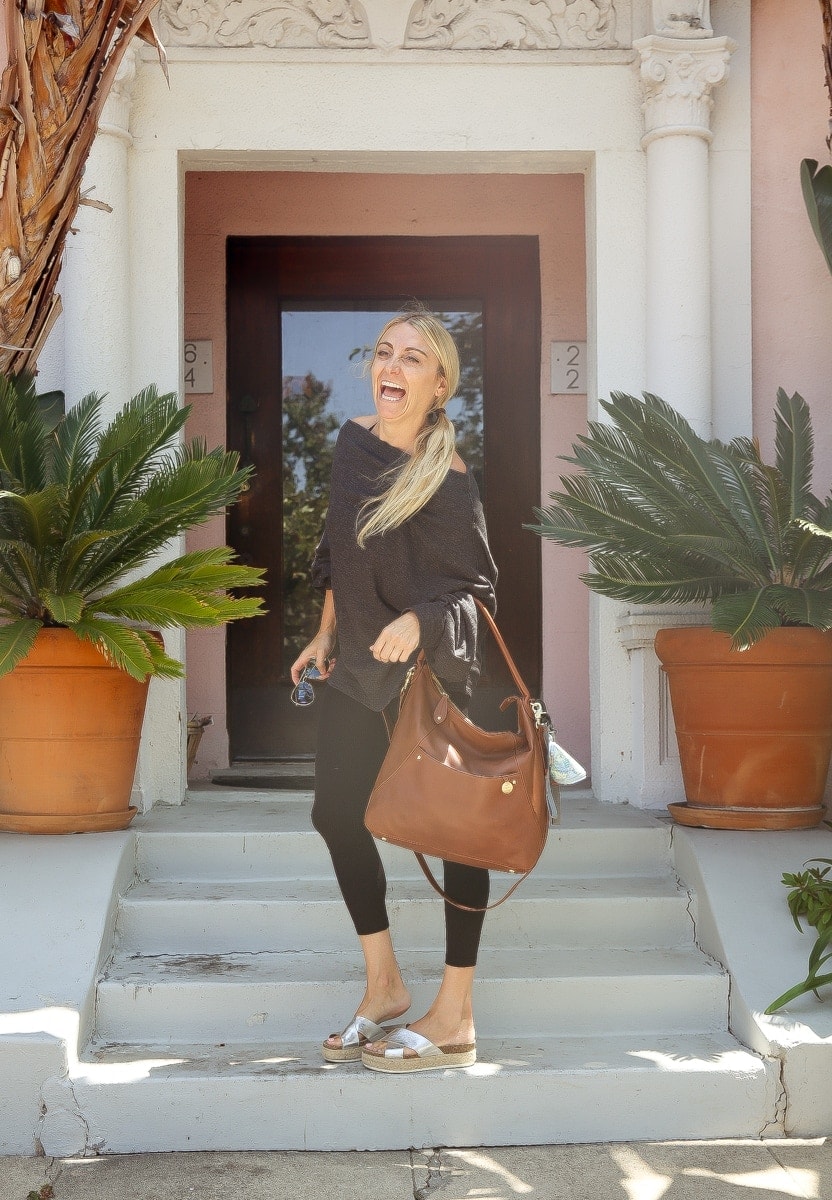 Mom's Night Out
For a night out with the girls or date night, I can bring a smaller bag, but it's still packed with everything I need. While I'm hanging with my gal pals, I can easily reach into my bag to find everything I (and every woman) needs: my favorite shade of lipstick, my Jo Malone fragrance, my credit cards and bobby pins to keep my hair in place. (Dancing can make your hair a mess.) What couldn't fit in my bag? A cute pair of comfortable shoes⁠—but those are sitting in my car just in case I need to swap out my heels!
---
Studies show that the average woman owns about six handbags.
---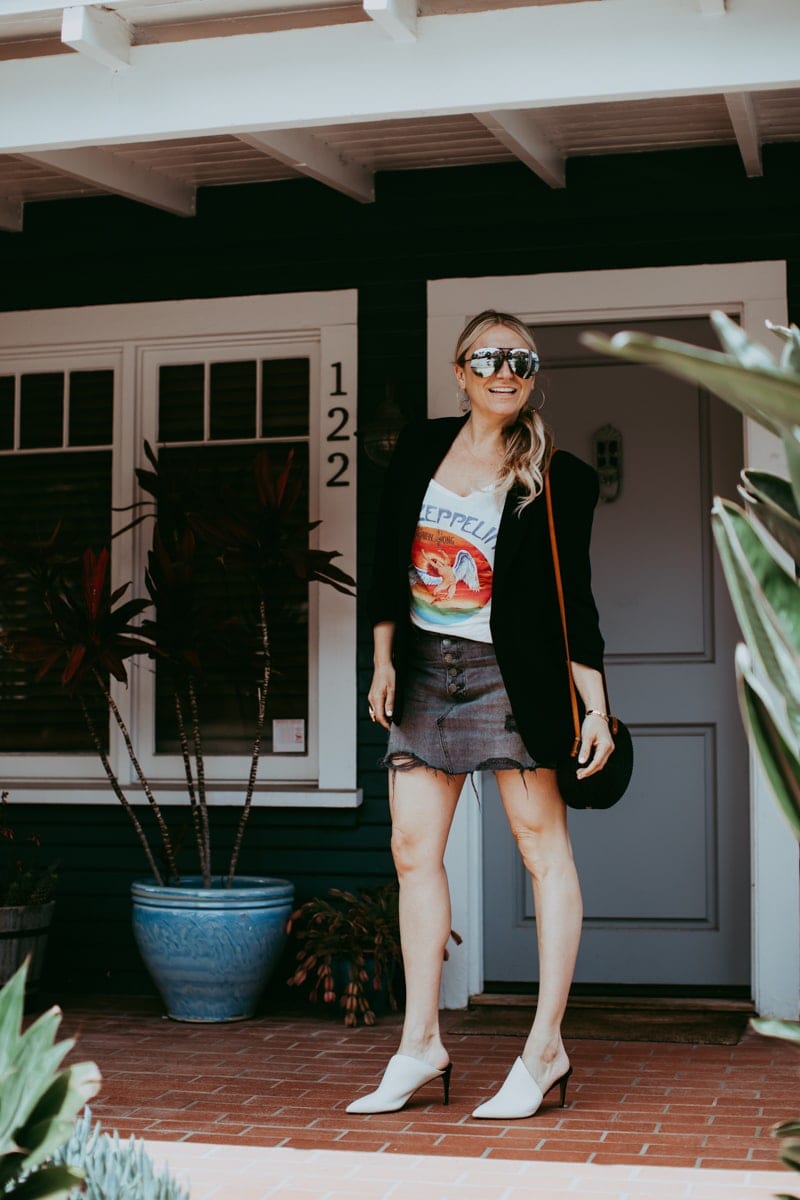 Beach Day
Hello, sunshine! When Bobby and I are off for a day of fun with the family, my beach bag is filled with Southern California essentials like sunglasses, sunscreen, beach blankets, sandals and a cute beach wrap just in case it gets a little chilly. 

---
Bags with cane, bamboo and wooden handles were made from need rather than style. Gucci began to use them in the 1940s during World War I because the shortage of leather made traditional materials difficult to acquire.
---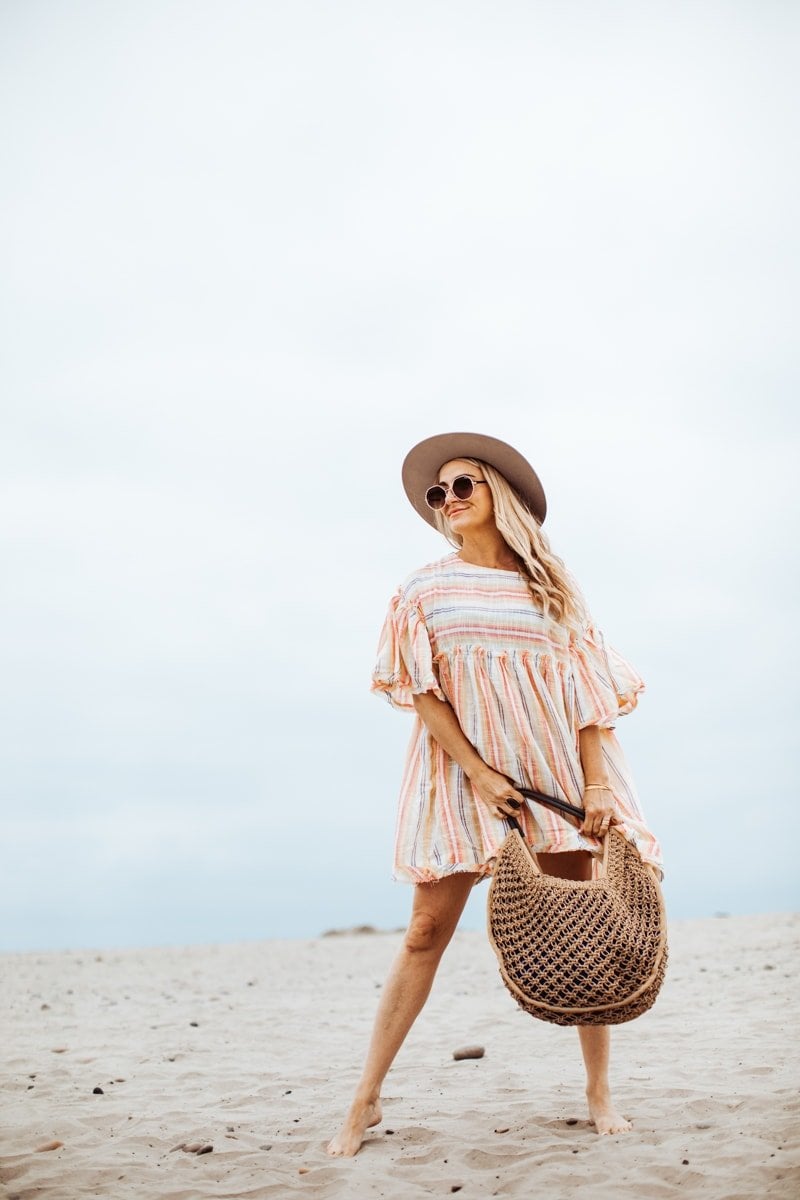 Field Trips
I love to chaperone my kids' field trips! It's great to see have them so much fun on an educational excursion! And when I'm heading out to spend a day with the class, I pack a few extra things that moms need to survive the day. I always have snacks, Advil, sunscreen (yes, again! It's California!), my camera and an extra pen⁠—just in case someone needs to fill out a parent permission form at the last minute.
---
The most expensive bag in the world is the Mouawad 1001 Nights Diamond Purse, valued at $3.8 million.
---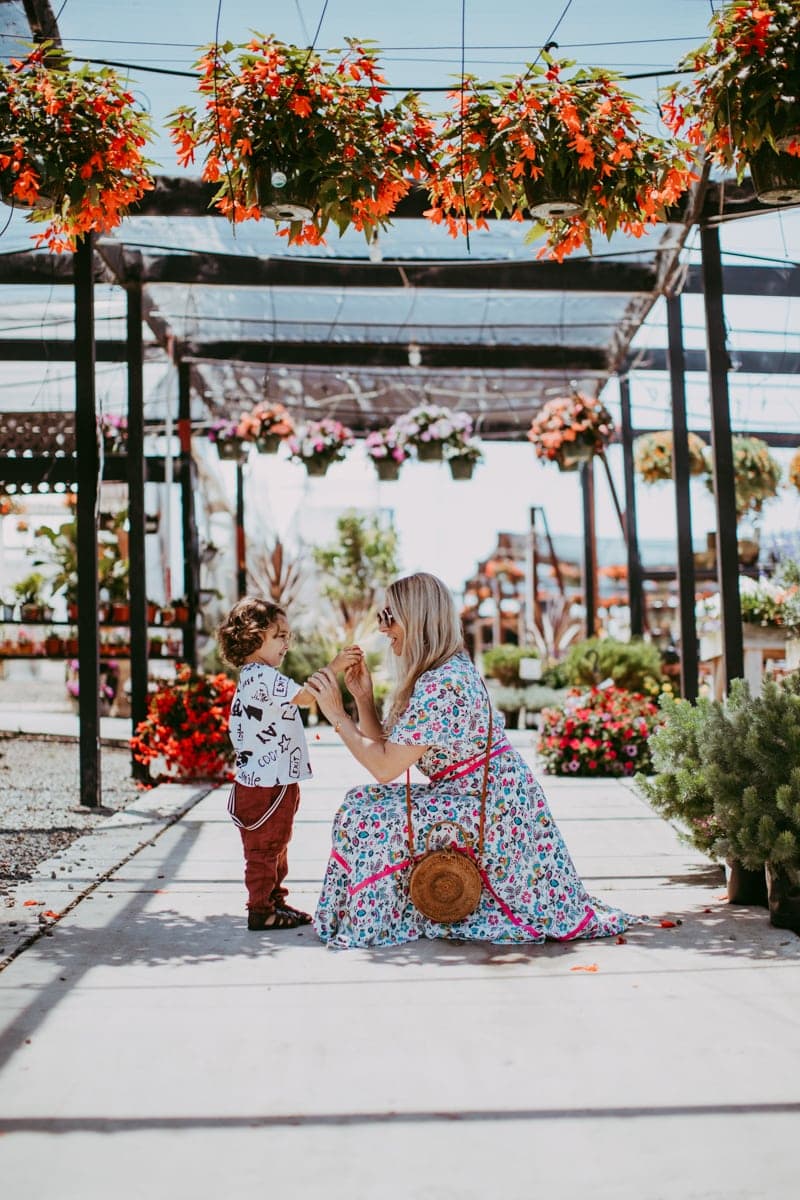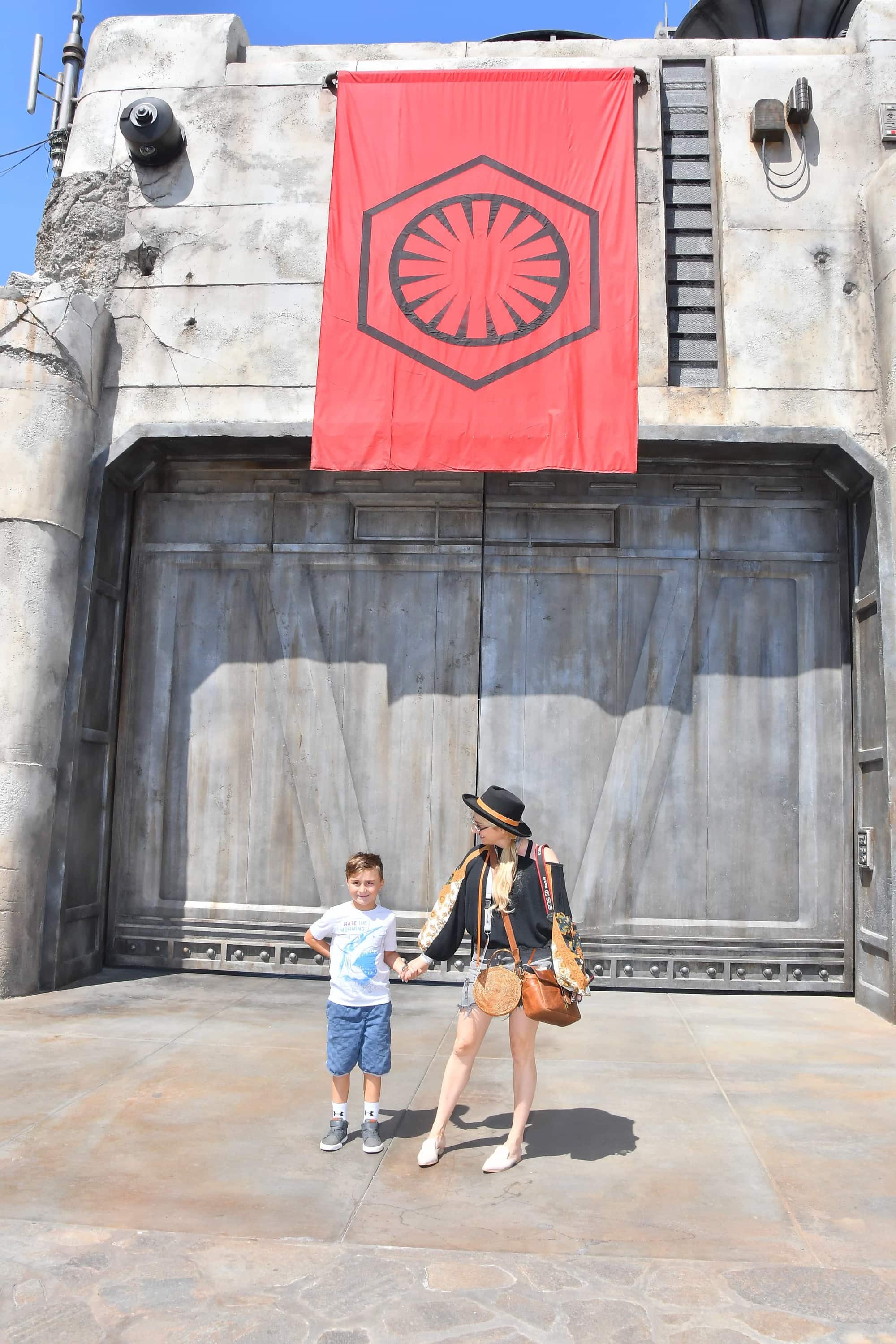 Plane Ride
My family loves to travel, but with so many of us, it can get a little hectic. I keep everything organized when I jet-set, making sure to bring the necessities in my carry-on bag. I always pack my laptop and charger, a camera, a neck pillow, Honest hand sanitizer, headphones and even a pair of sweats to change into if it's a long flight! One extra little luxury? Evian water spray—it comes in travel sizes and is great when your skin starts to feel dry from all that recycled air.
---
In Ancient Egypt, it was common for men to carry around purse-like pouches that they could tie around their waists to carry different items in.
---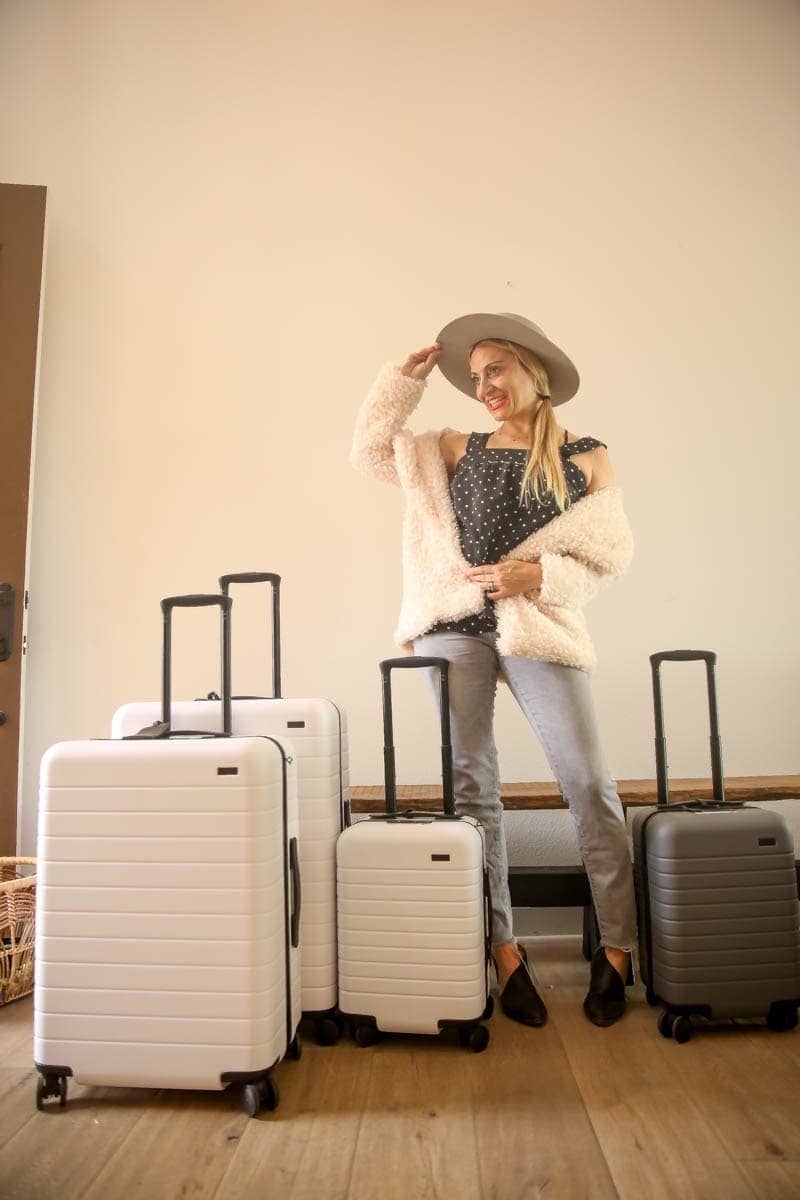 You May Also Like
Date With Danielle: Shopping at Mabel's!
7 of the Best Summer Sandals to Buy Right Now
Tips for Parenting In Style...
Never boring, always awesome. Keep up to date with the latest from City Girl Gone Mom.