Trend alert! We are saying goodbye to boring hardwood floors and standard kitchen backsplashes and saying hello to the vibrant possibilities of Moroccan tile. Whether you're looking to add just a touch of color to a simple farmhouse style or you're dying for a statement wall, our new favorite design trend is full of bright colors and detailed patterns to give your space that extra special touch.
In need of some Moroccan tile inspiration? Check out these statement-makers for your next home design project!
---
Moroccan tiles are also known as zellige tiles.
---

Bold and Beautiful
Big, bold and beautiful—we are obsessed with this black-and-white flooring from Apartment Number 4's bathroom makeover. If you're adding pops of color elsewhere, or simply want to keep it classic, these tiles are a perfect choice.
---
Moroccan tiles are crafted from glazed and fired clay. They are characterized by their assembly from smaller cut pieces to form a larger pattern.
---

A Statement Splash
Shannon Tate Interiors took kitchen backsplashes to a whole new level in this residential kitchen. The colorful tiles are in muted shades of blue and gray, but make a statement with the intricate pattern across the whole back wall of the kitchen.


The Vintage Bungalow
This vintage bungalow already expressed charm in all of the original details of the historic property. But Black Lacquer Design's special touch was in the gorgeous kitchen flooring, which sealed the deal by adding an effortless focal point to the bright kitchen space.
Have you listened to my podcast? Check out The Mom Confidential!
---
In 711 A.D. the Moors conquered Spain and introduced a variety of artistic techniques to Europe, including a unique way of painting ceramic tiles. These "Zellige" (or "azulejo" in Spanish and Portuguese) consisted of complex geometrical forms.
---

An Eclectic Mix
If you thought Moroccan and modernism couldn't go together, let us kindly introduce you to Home Polish's project featuring a warm orange tile backsplash and ultra-modern appliances. Just call it love at first sight.


Multi-Tiled Masterpiece
Yes, the laundry room can become your favorite room in the house. Just look at this Stefani Stein design for inspiration, featuring a unique mix of two patterned tiles for dimension and a touch of playfulness because, well, laundry can be boring.
---
Master tile craftsmen called Maalam Ferach. They study from a young age to learn how to design and create grand mosaics with Moroccan tiles.
---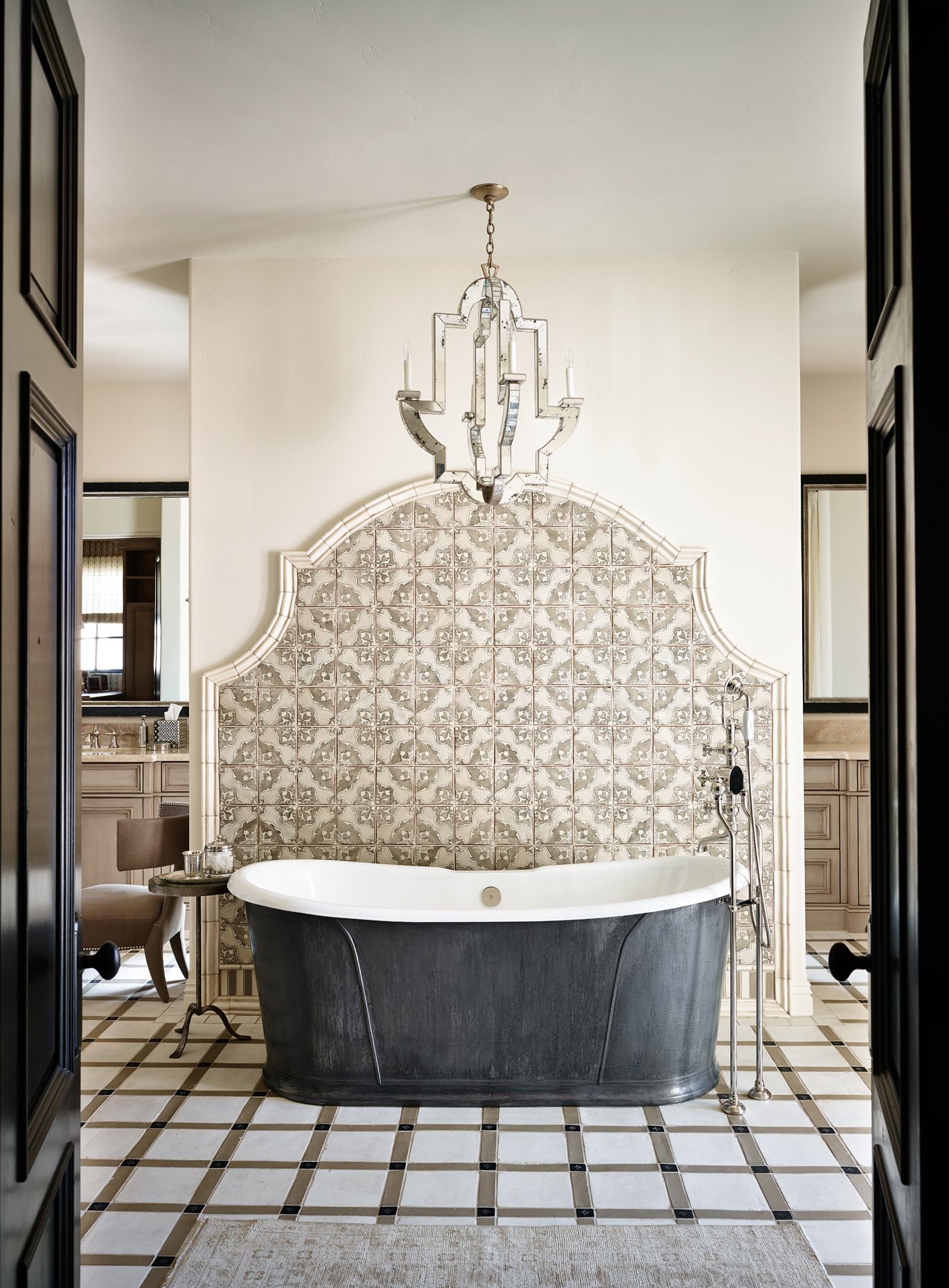 Grand Gestures
If this were our bathroom, we'd never leave. Soak up all the beauty in this Wiseman and Gale bathroom project. Because the neutral palette keeps things clean and calming, the chosen tile's detailed pattern creates an idyllic backdrop for the bath of your dreams.
---
Because they're hand-molded, hand-cut, and hand-glazed, no two zellige tiles are exactly the same.
---

Black-and-White Stunner
You don't need color to make a statement—especially not in this bathroom reno from Beginning in the Middle. The Moroccan-inspired tiles bring life and character into the tranquil space, without looking busy (AKA: the perfect balance).
---
The origin of the designs came out of artistic limitations as Islam prohibits the depiction of living beings. As a result, Muslim artists expressed themselves through shapes.
---

Dreamy Design on a Budget
Um, life hack alert! Royal Design Studio is offering this gorgeous Moroccan floral tile stencil to capture all the beauty of tiles while maintaining a smart budget. Make a splash in your kitchen or bedroom with these gorgeous stencils.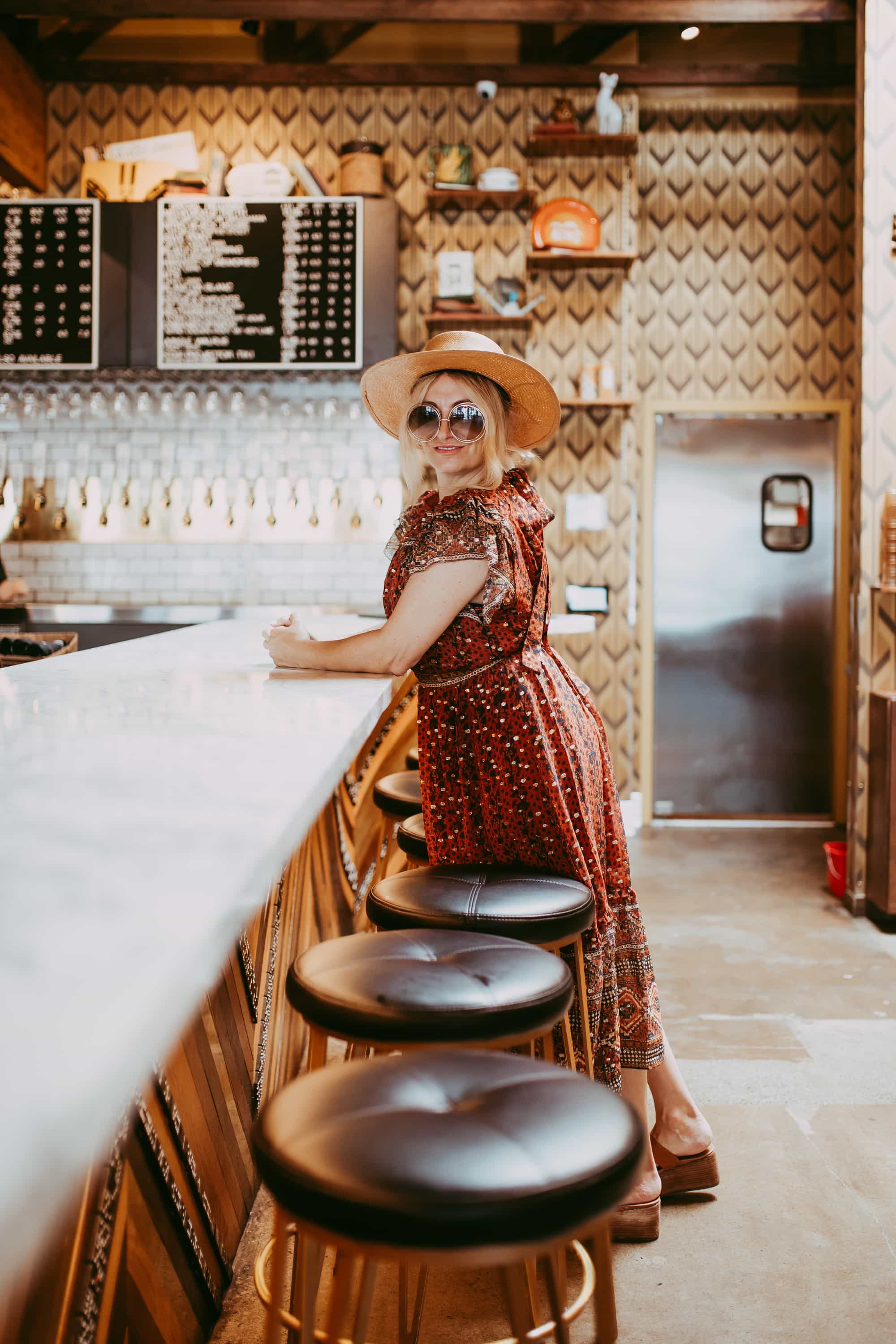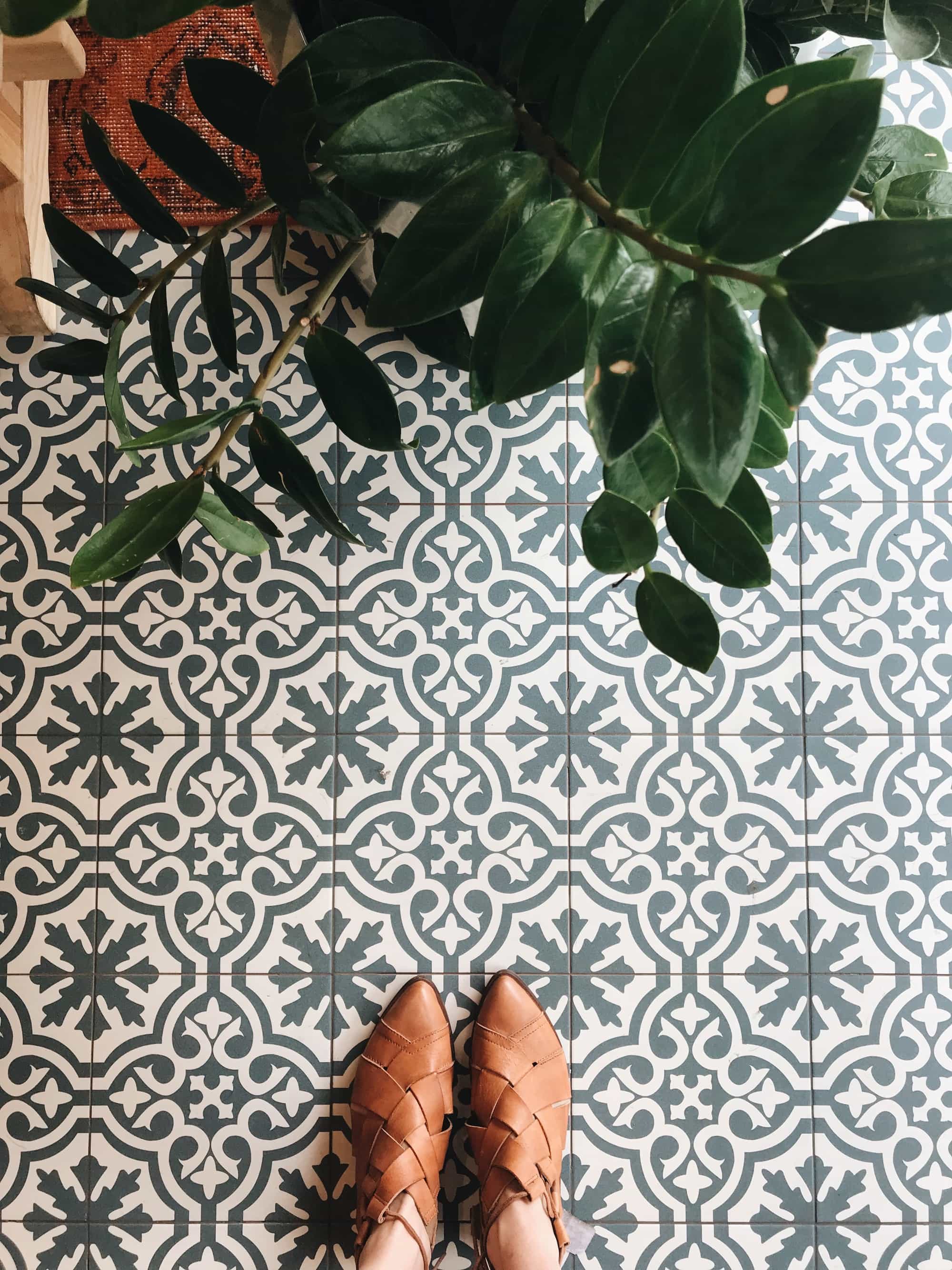 Tips for Parenting In Style...
Never boring, always awesome. Keep up to date with the latest from City Girl Gone Mom.