I'm busy. All of the time. Between the kids and the cabin and the dogs, there's always something going on and always somewhere to be. But, no matter how busy we are, one of the top priorities is Bobby and Dani time. Bobby and I always make time for at least a couple of date nights a month. Some months, it's a date day lunch in between meetings. Others, like this one, it's a proper dinner date night out—a bonus double date! We grabbed our friends Sarah and Grant and headed to one of our favorite spots in Encinitas, Herb & Sea.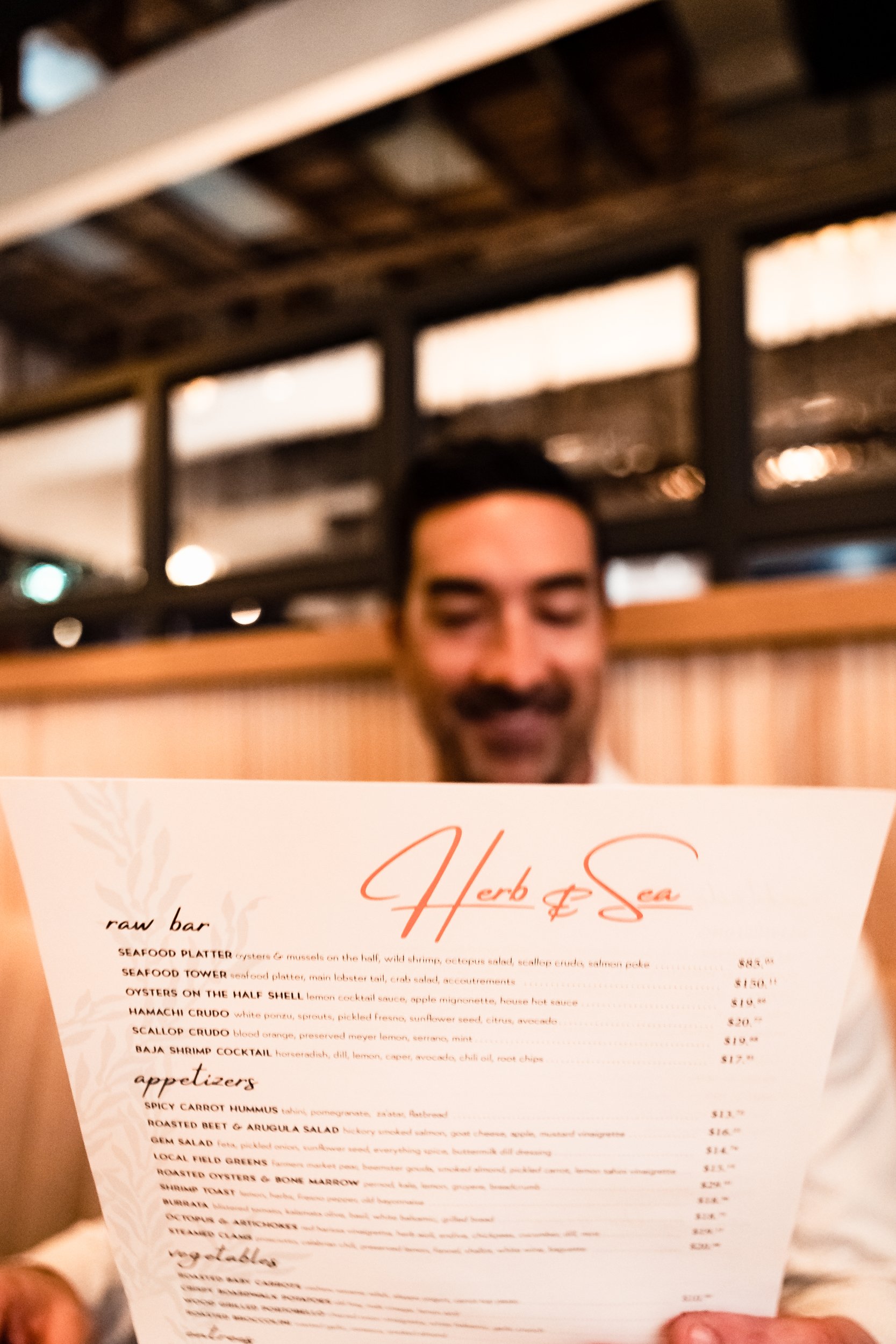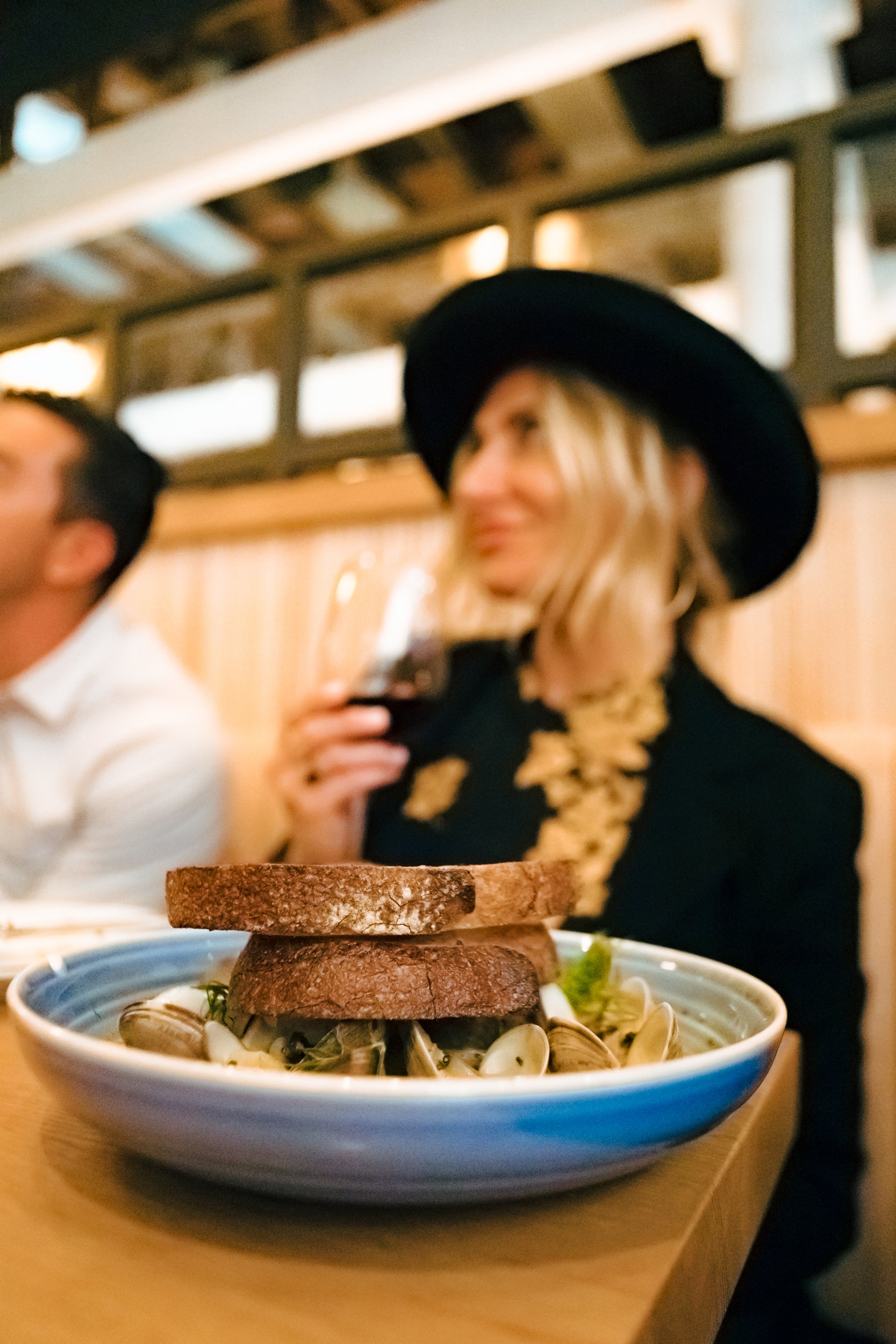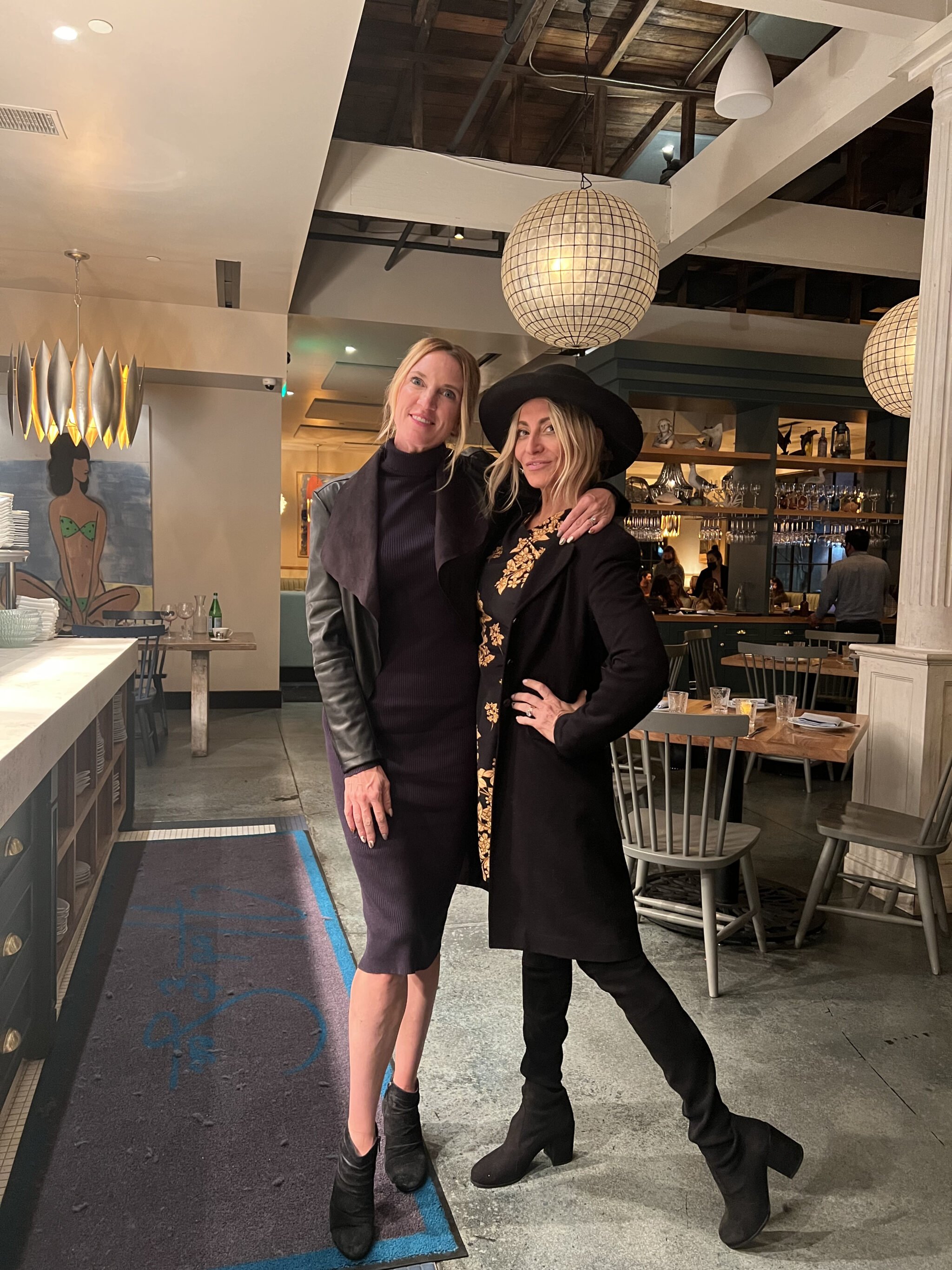 The Vibe
Could this be the hottest date night spot in San Diego? The moment you step foot into Herb & Sea, you'll see what I mean. Chic coastal interiors, cozy mood lighting—it was the perfect setting for a Friday night out. Dreamed up by Top Chef star and pro chef Brian Malarkey, every single detail in the restaurant is thoughtfully placed. We've been here for brunch before (an absolute must—get the biscuits), but this was the first time we stopped in for dinner and we were blown away.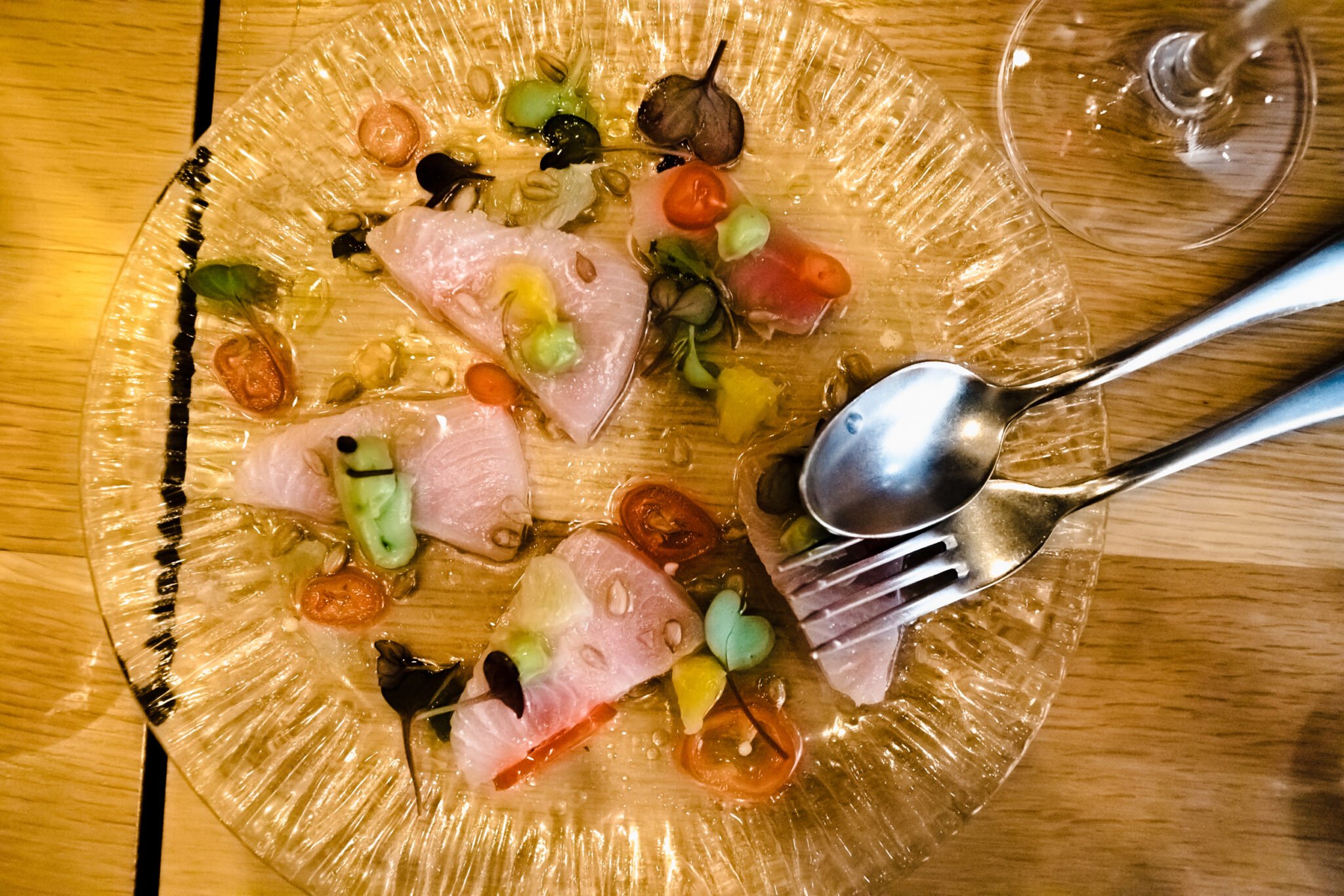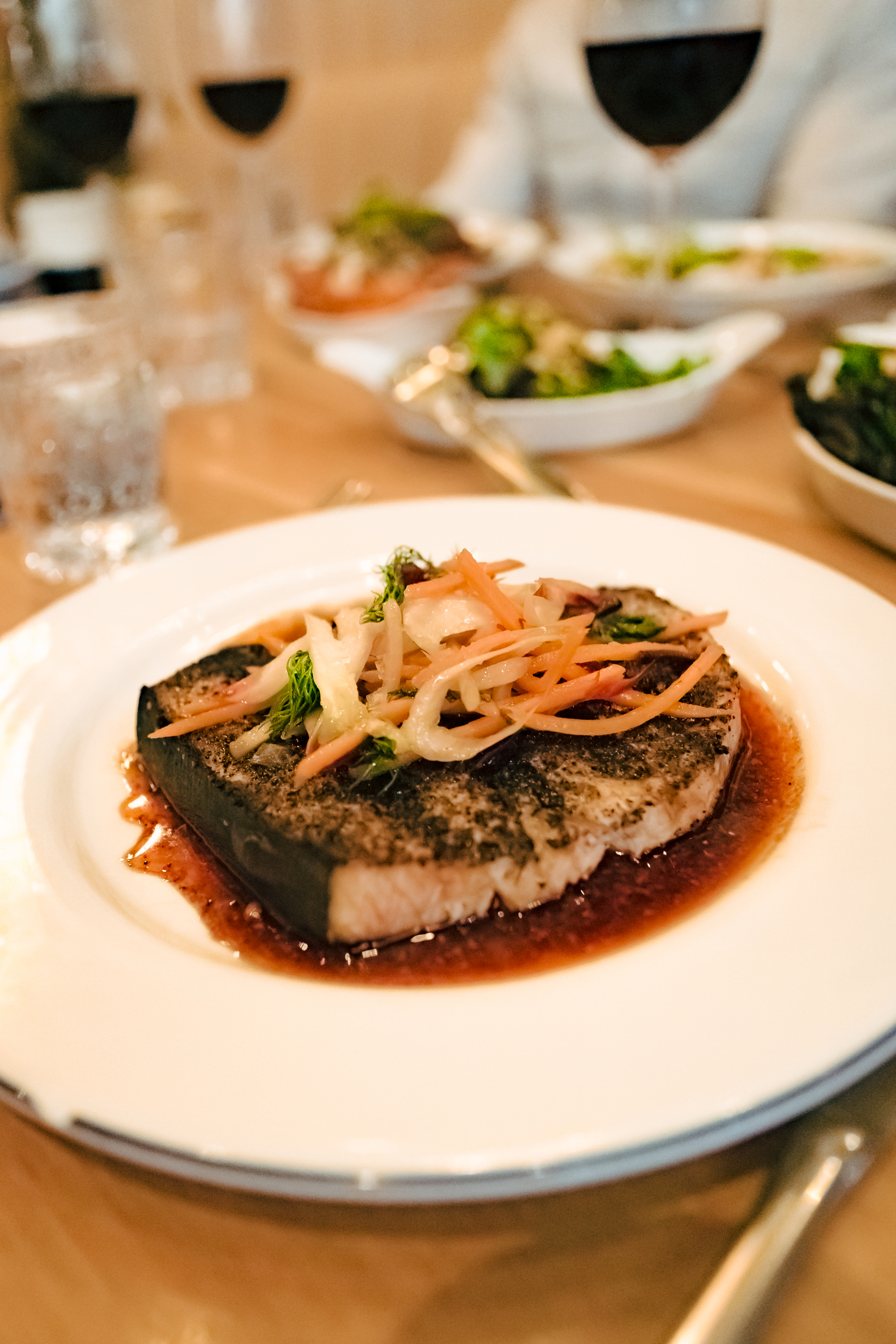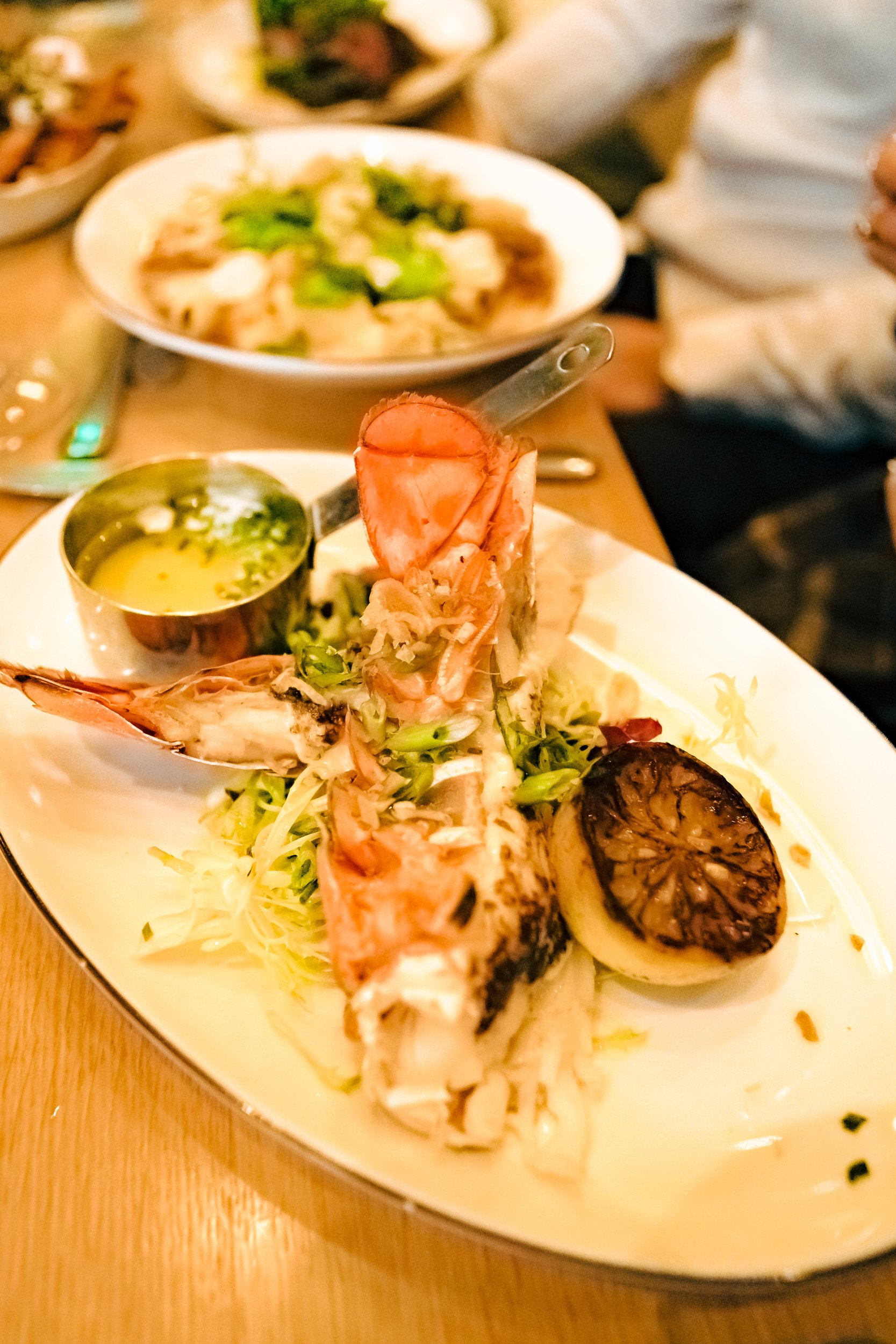 The Menu
I'm pretty sure there's nowhere you can go wrong with this menu. Herb & Sea's inspiration comes from East Coast seafood classics and California coastal flavors. We started with the hamachi crudo—a super refreshing yellowtail with ponzu sauce, avocado, pickled Fresno sunflower seeds. So amazing. It was a great way to start the meal on a light, enticing note. We also got the steamed clams and 100 percent scooped up every last drop of that broth with the baguette. Yum.
For the main courses, I wanted to try them all! Definitely go with friends so you can take a bite off their plates like I did. I went with the Maine lobster tail—herbed buttery goodness with lemon aioli. Bobby got the wood-grilled porterhouse—a prime ribeye cooked to absolute perfection. We also decided to order some roasted baby carrots and wood-smoked broccolini as our veggie sides for the table. Paired with great red wine? Everything was a total win—high-quality ingredients, pro cooking, amazing service.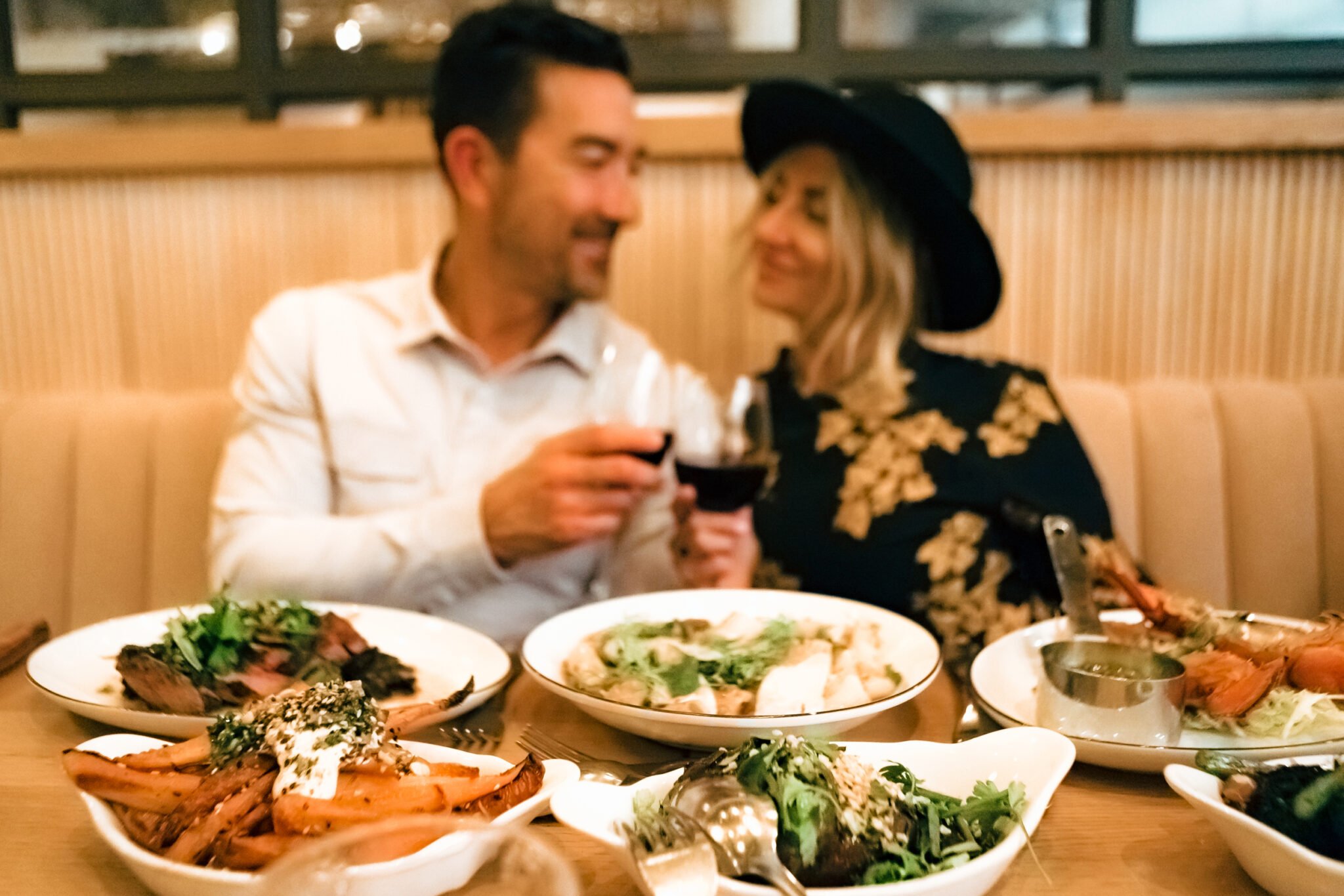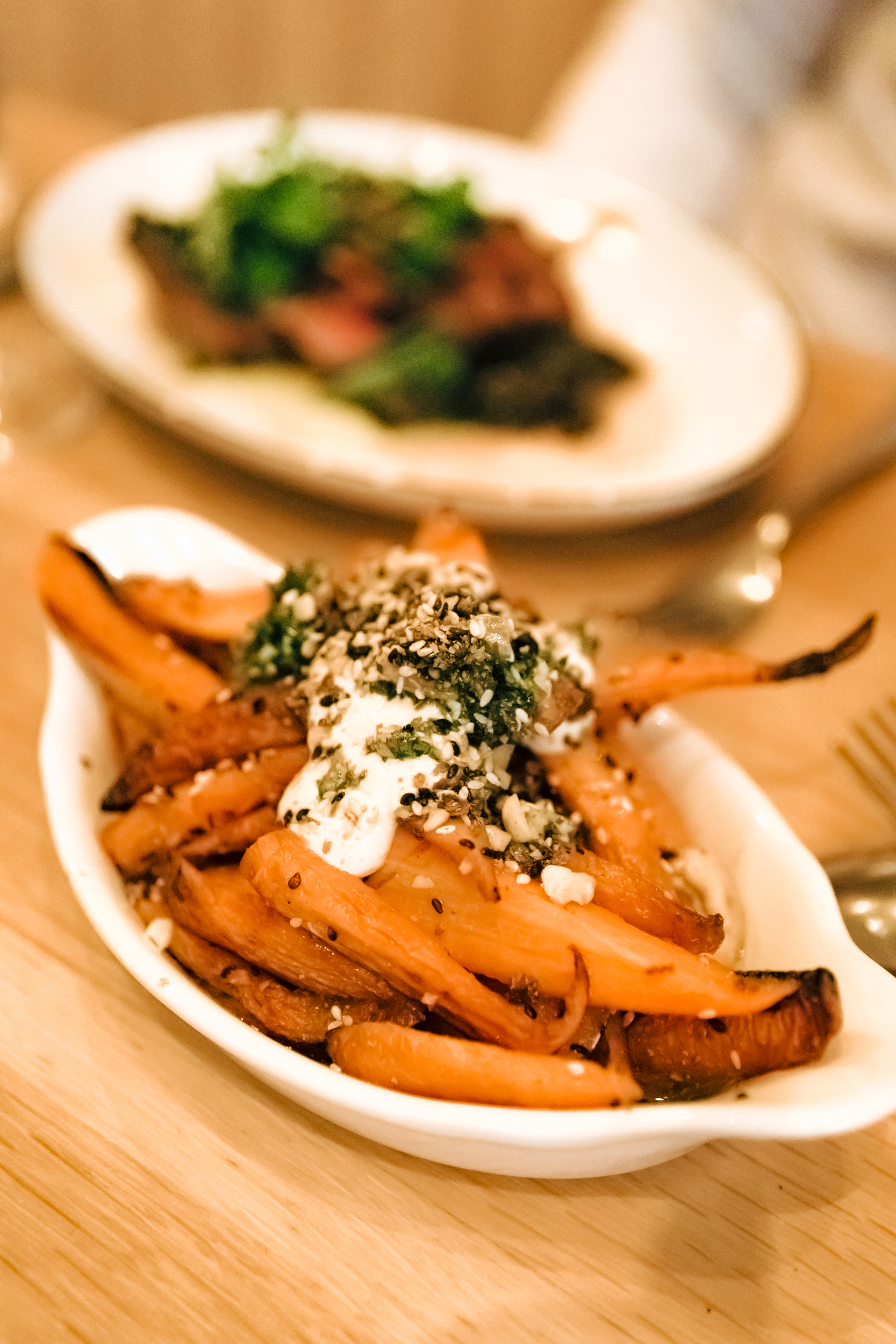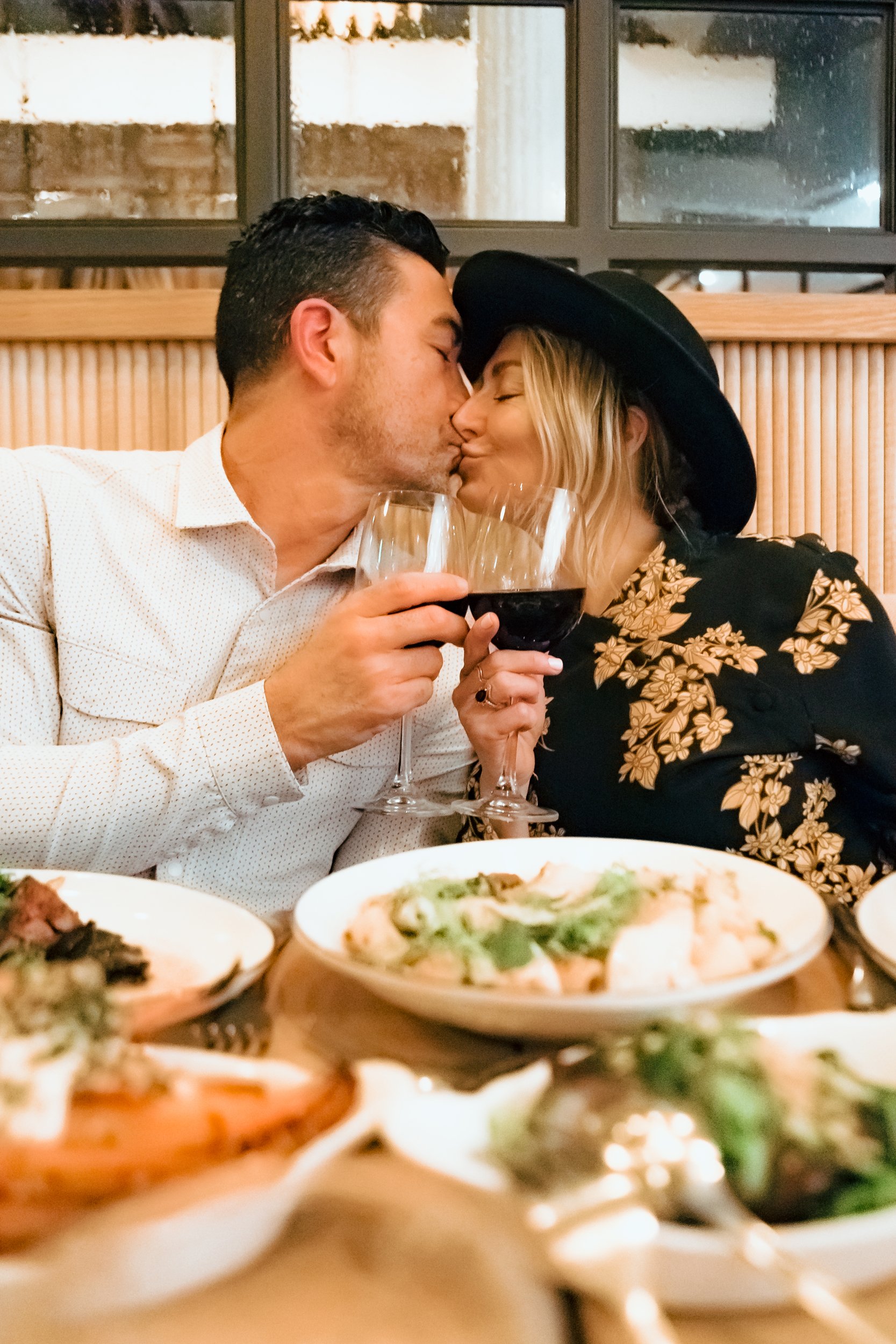 The Final Note
Of course, we couldn't skimp out on dessert! Bobby and I shared our chocolatey dessert, and it was that just-right amount of sweet without being too rich or heavy. They also have creme brulee, a lava cake, and a butterscotch budino we want to try when we come back. Paired with the great conversation with friends and time with just the parents, it was the ideal date night I'm still dreaming about.
Have you listened to my podcast? Check out The Mom Confidential!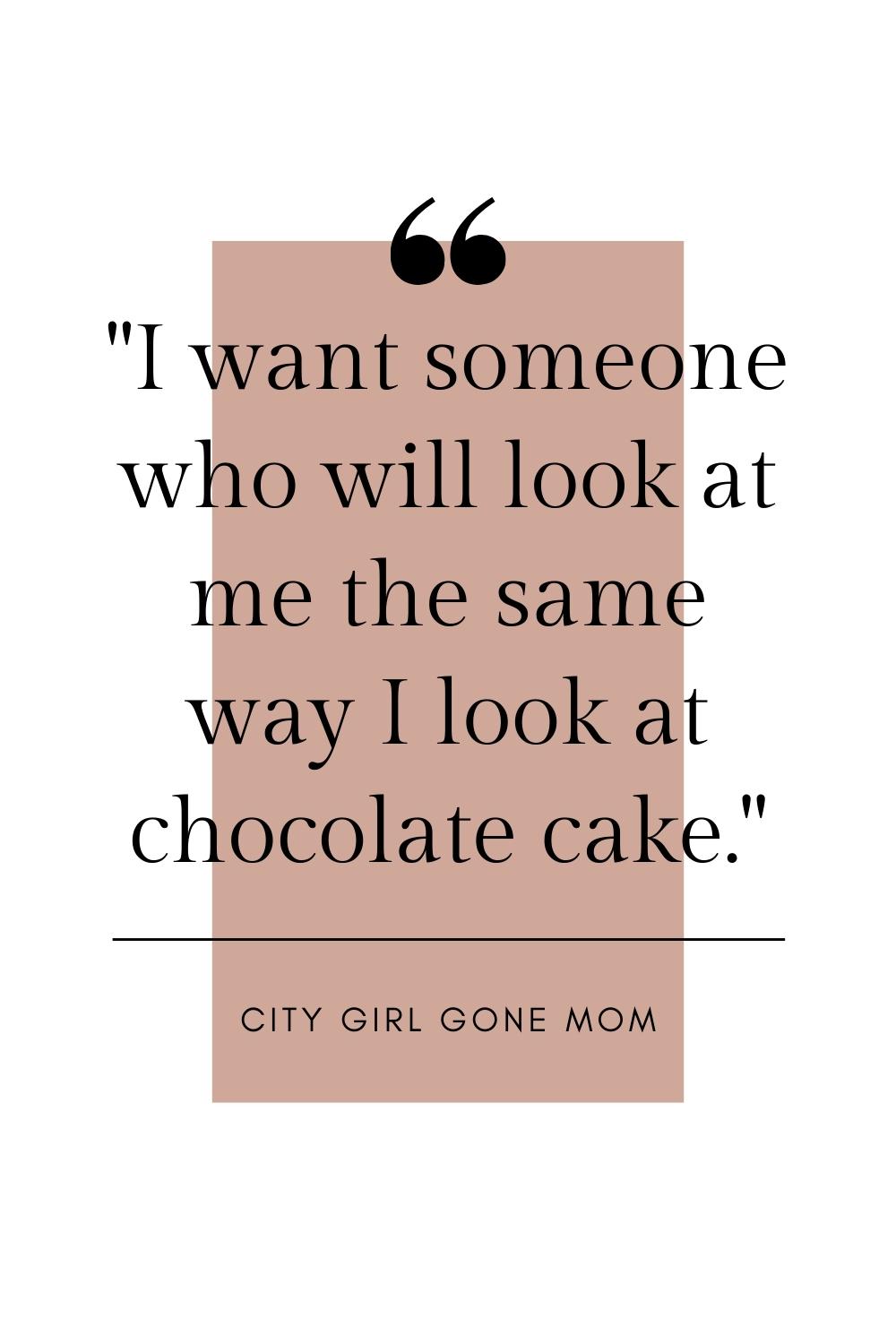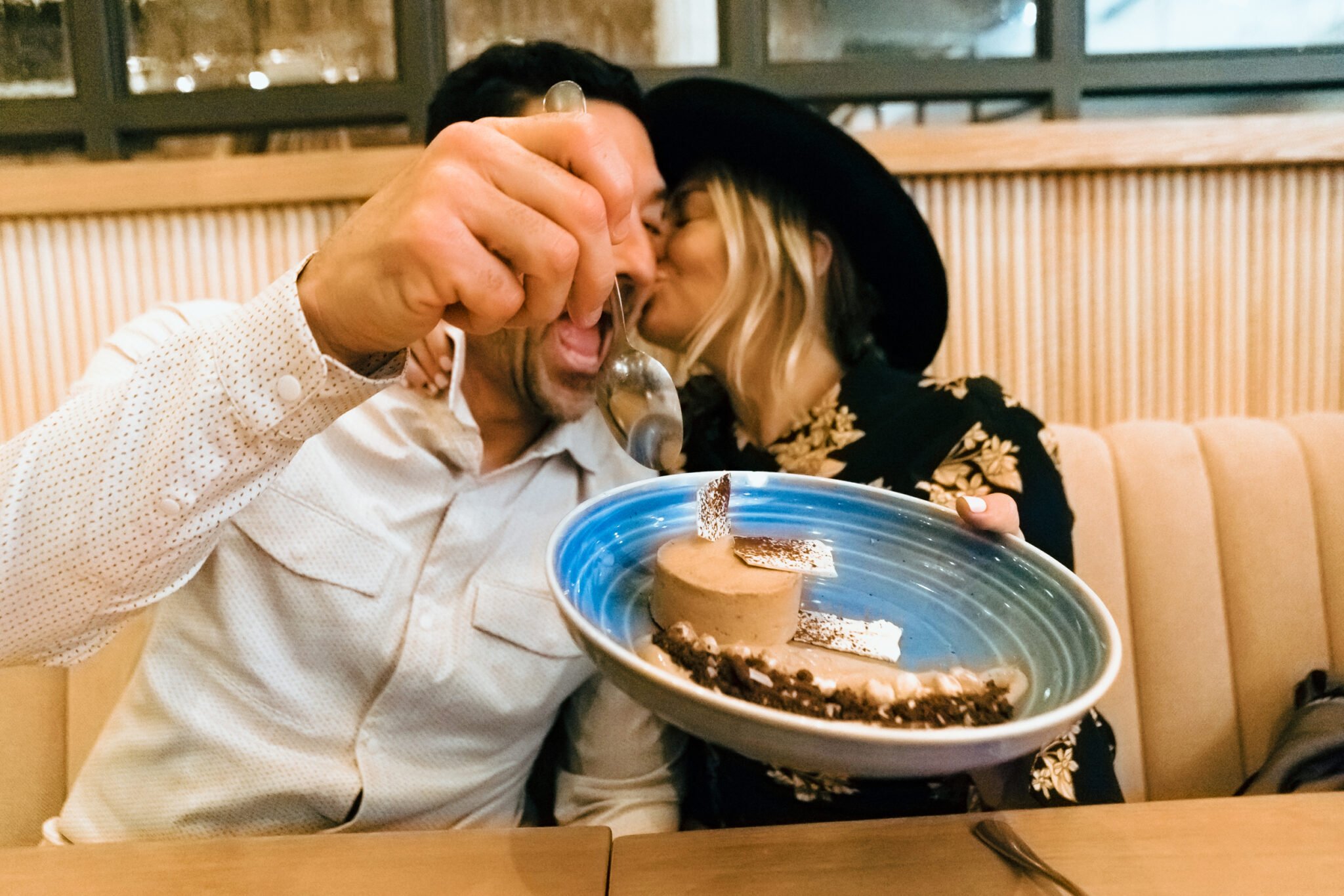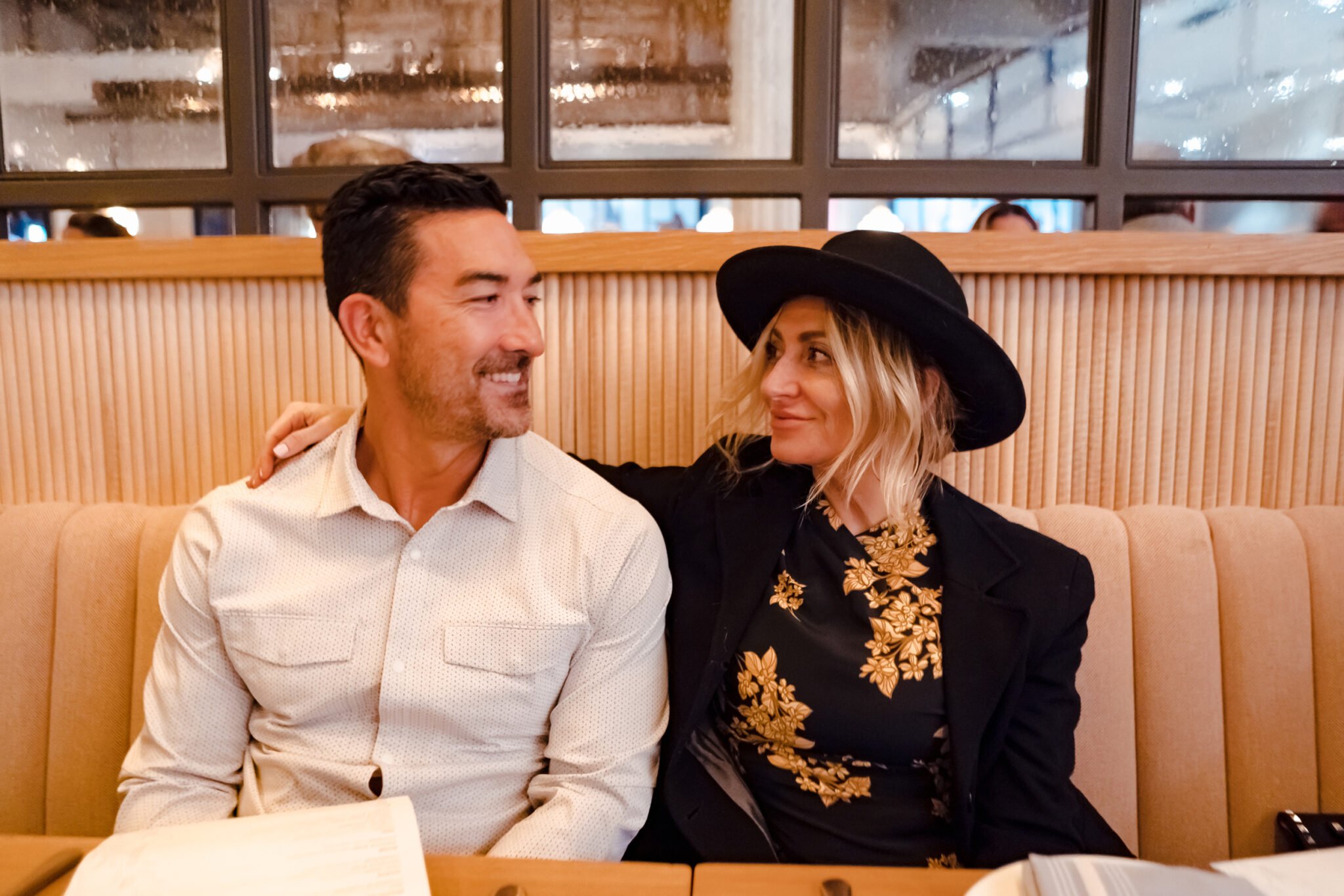 Tips for Parenting In Style...
Never boring, always awesome. Keep up to date with the latest from City Girl Gone Mom.