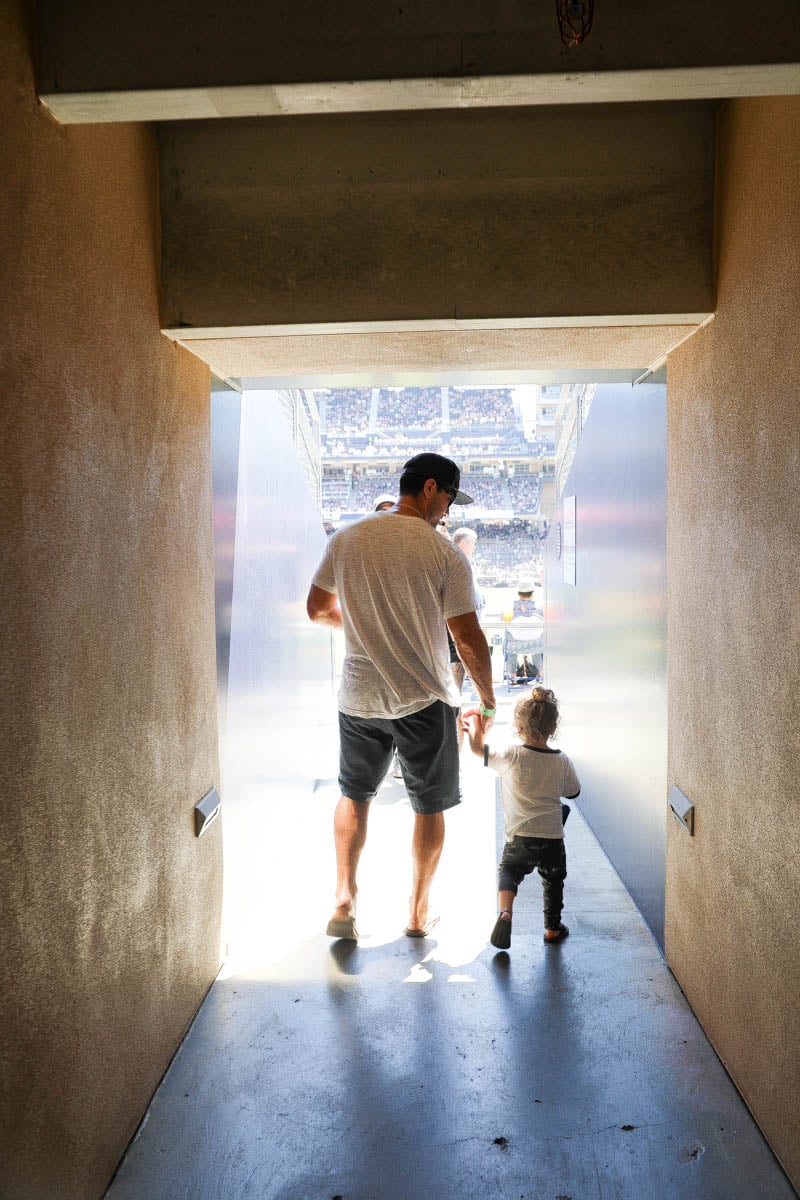 This Post Is Sponsored By The San Diego Padres. As Always, All Opinions Are My Own! Thank You For Supporting CityGirlGoneMom!
If you know anything about the Schaffer Six, it's that we love to get out and about and celebrate living in sunny San Diego. The weather is perfect year round and there's so much to do here. If we aren't at kids' activities, we are at the beach or taking in a fun family event and one of our absolute favorite places to hang out is at Petco Park with the Padres! Perched right in the heart of downtown San Diego, this stadium is truly one of the best in the nation.
Growing up in NYC, I was an avid fan of the Yankees. My grandmother took me to Yankee Stadium frequently when I was a child. She was quite the dedicated fan and I still cheer them on, but I have a new-found love of my now local team, The San Diego Padres. With my baseball-loving husband and kids, it's a blast to root for the Padres to win. Besides the fun, San Diego is the proud home to thousands of service members, veterans, and their families. You can't go anywhere in San Diego without noticing its significant military presence. It's actually one of the main reasons why we live here as we were stationed here upon my husband's return from Afghanistan. As the "Team for the Military," the San Diego Padres are very proud to be surrounded by so many heroes. And as a proud military family, we feel that sense of camaraderie the minute we enter the stadium.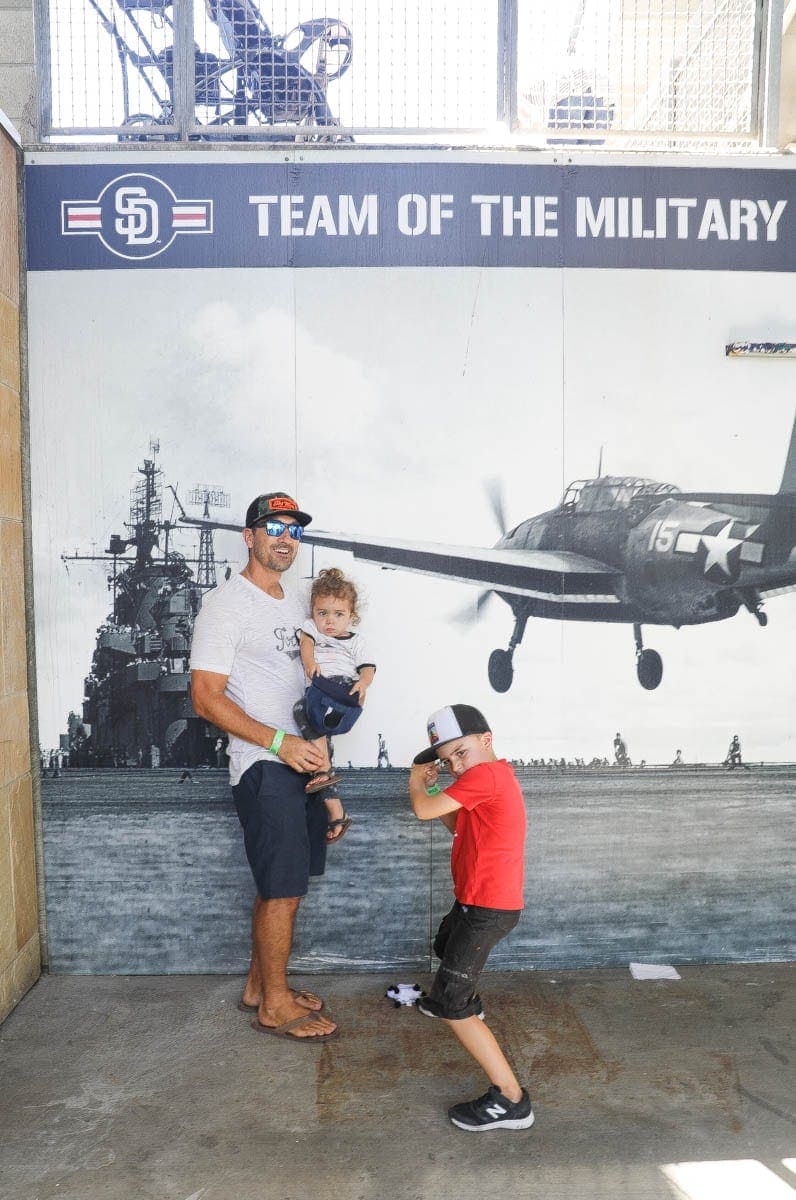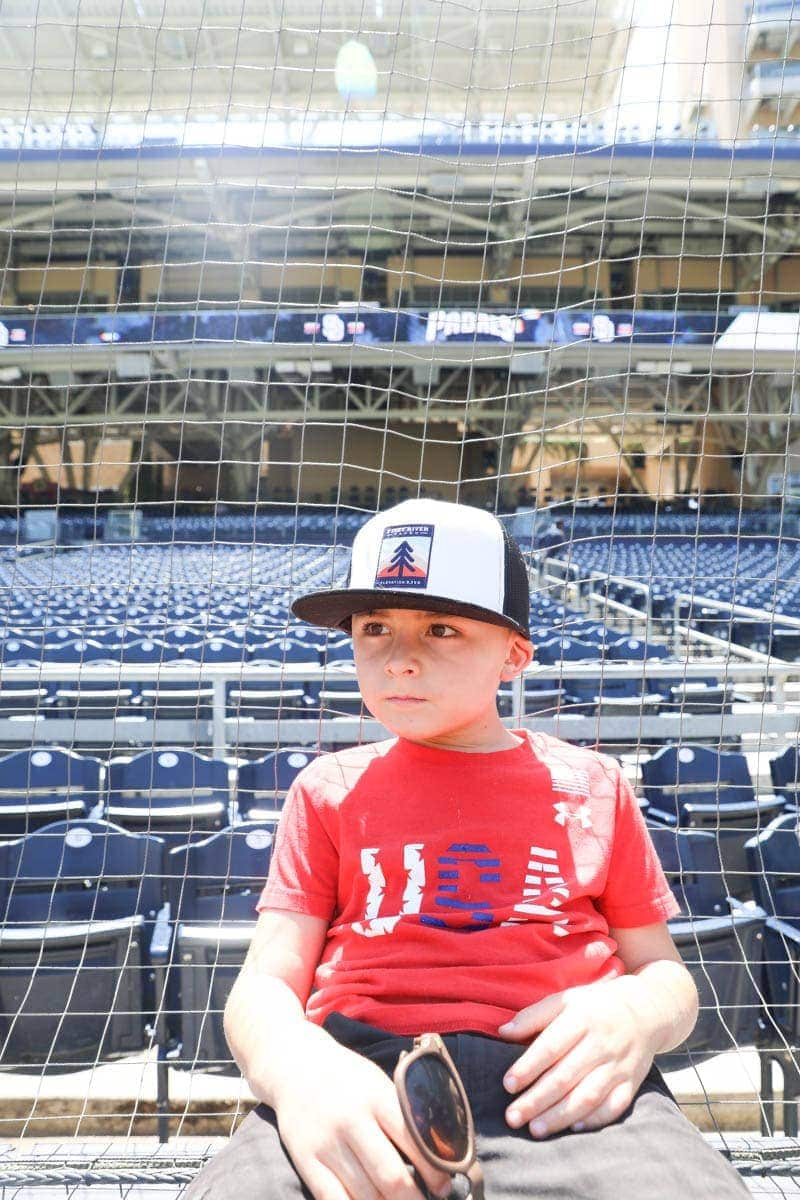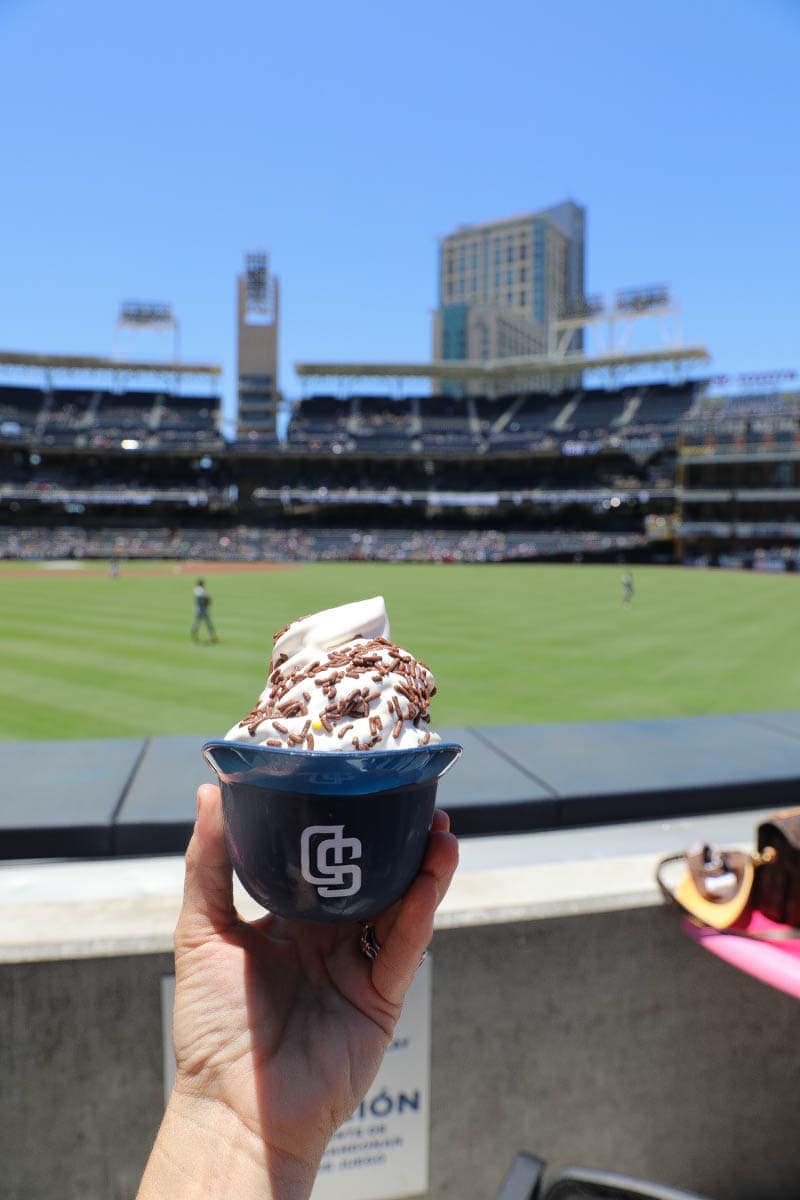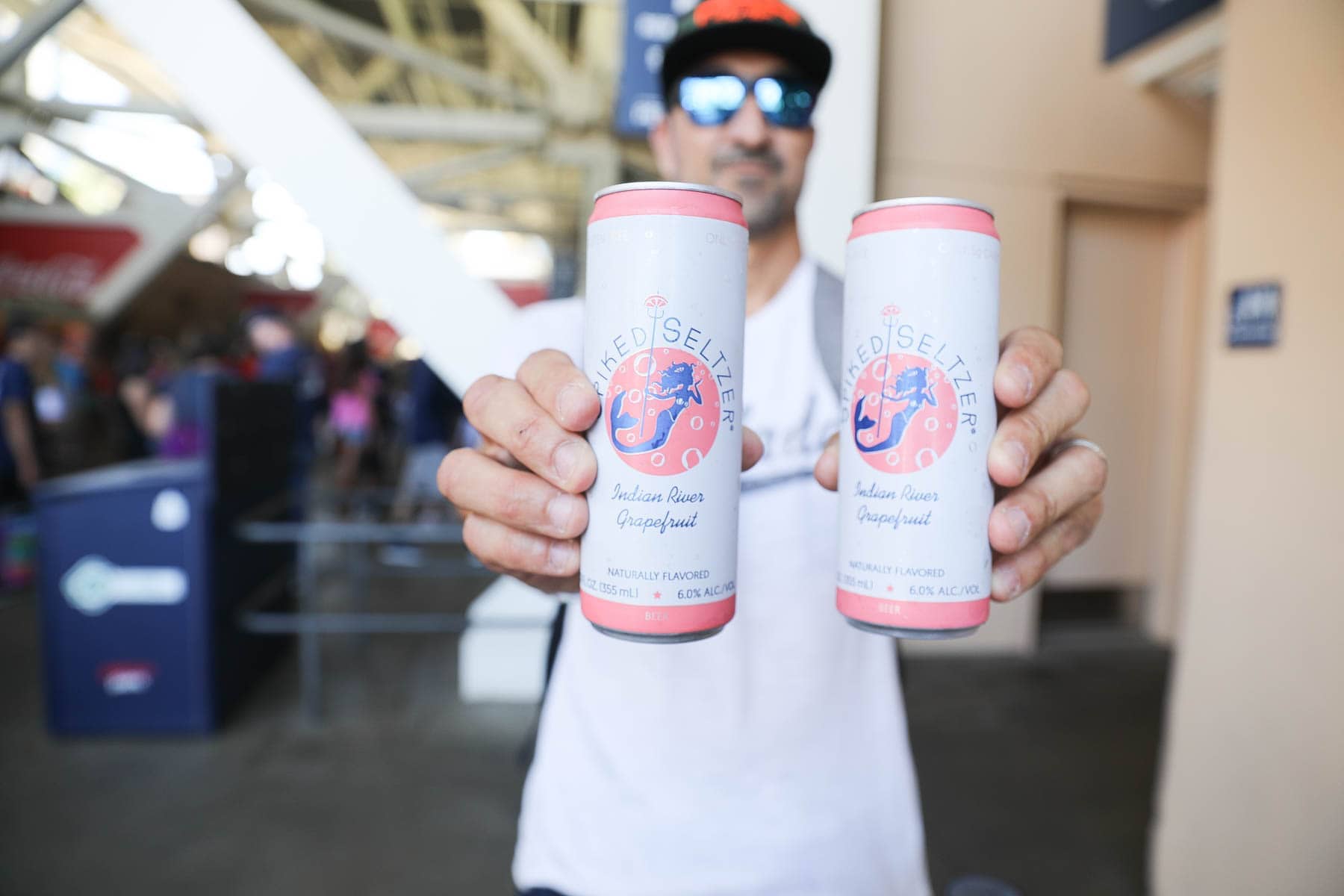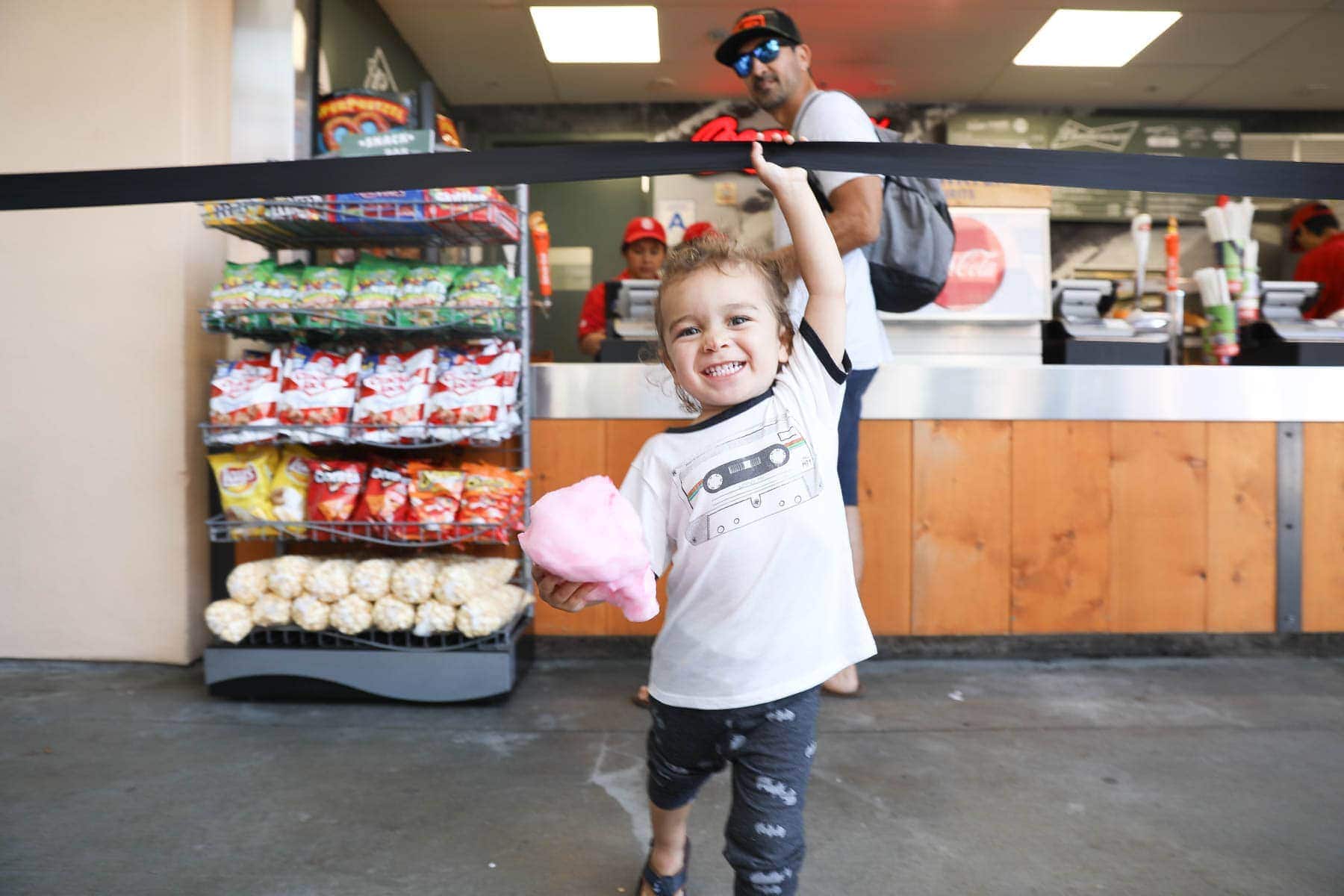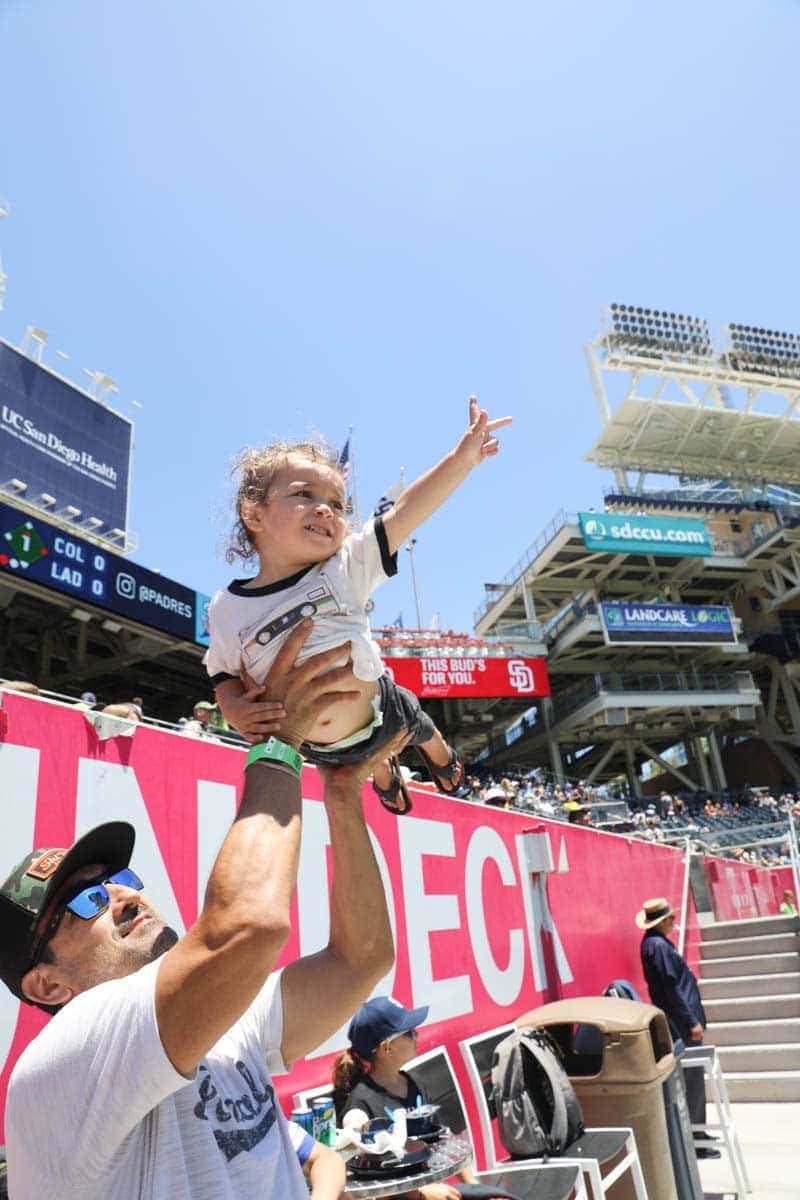 This past weekend we attended their "Family Day" and entered the stadium early to watch the players warm up. It was such a treat for the kids to watch this pre-game activity. At game time we had the perfect viewing location from the T-Mobile Home Run deck. It's off right field and is an ideal spot for a private gathering. The open space allows you to mingle, or you can sit and enjoy the game at one of several tables and high tops. We enjoyed a huge spread of food and the kids weren't contained to their seats. After the nine innings were up, the kids were invited to run the bases. They got a kick out of literally following in their idols' footsteps!
The stadium also prides itself with the true flavors of San Diego and its choices of eateries are all local favorites.  Our favorite mealtime choices are the lil' slugger dogs (you must eat a hot dog while watching baseball!), visiting the Karl Strauss Red Trolley, or sharing a pie of Pizza Port pizza. And let's not forget Seaside Market with their famous Cardiff crack and secret green sauce.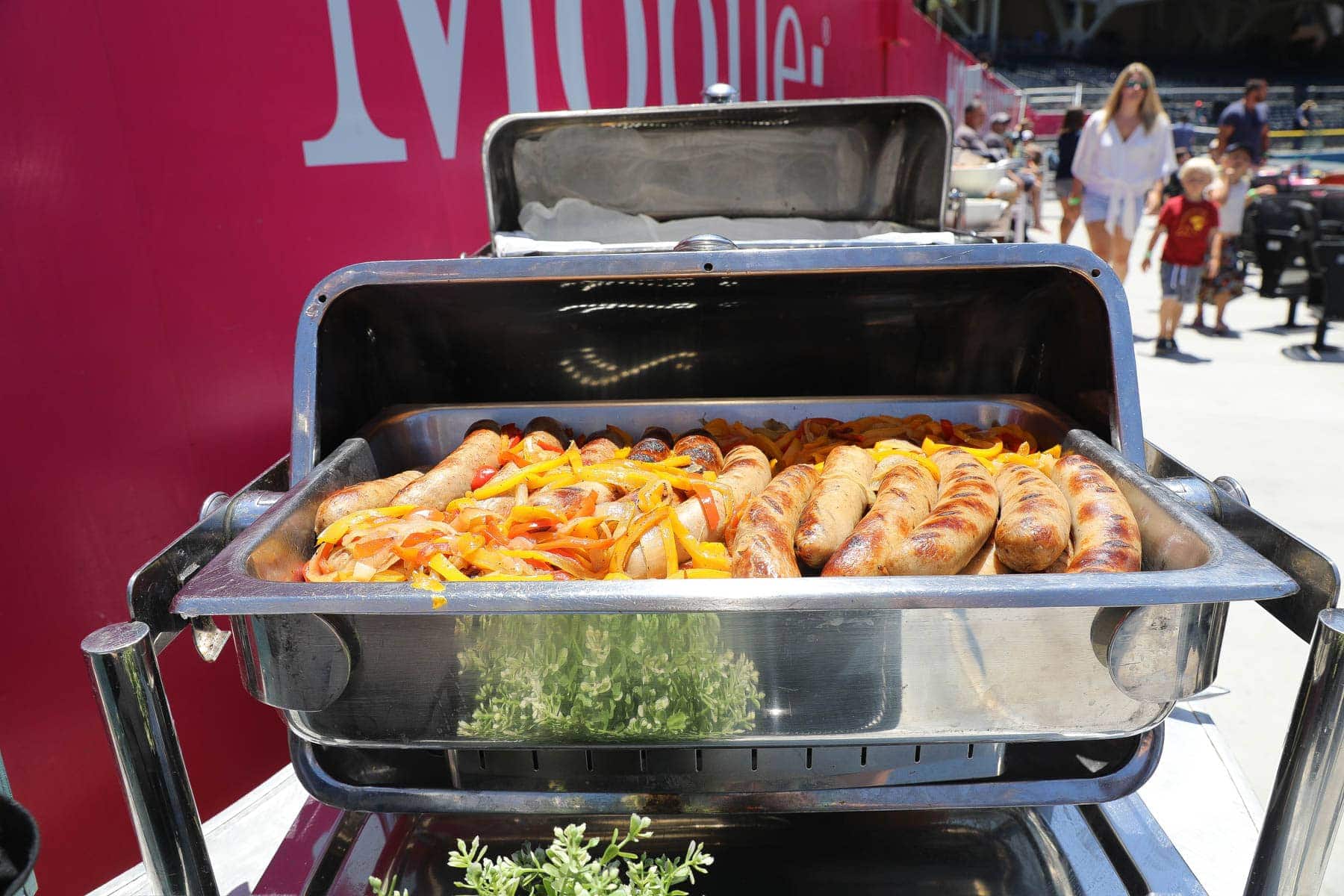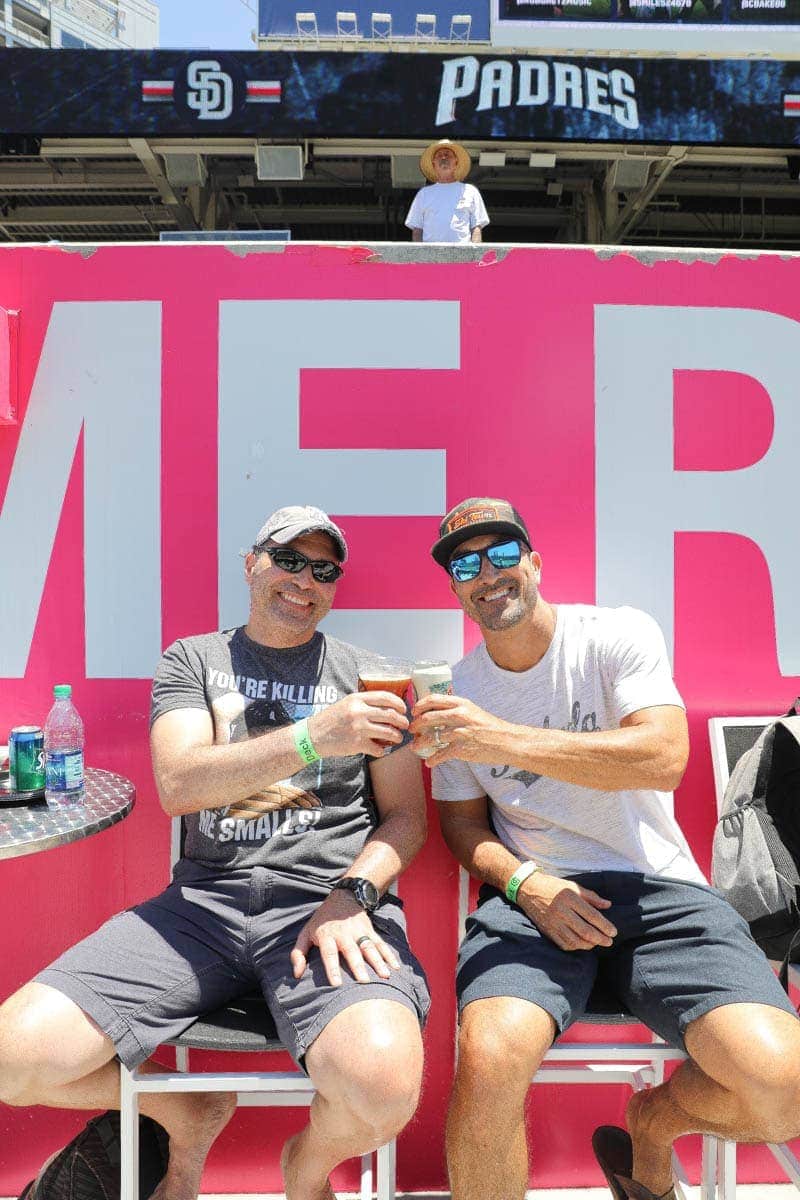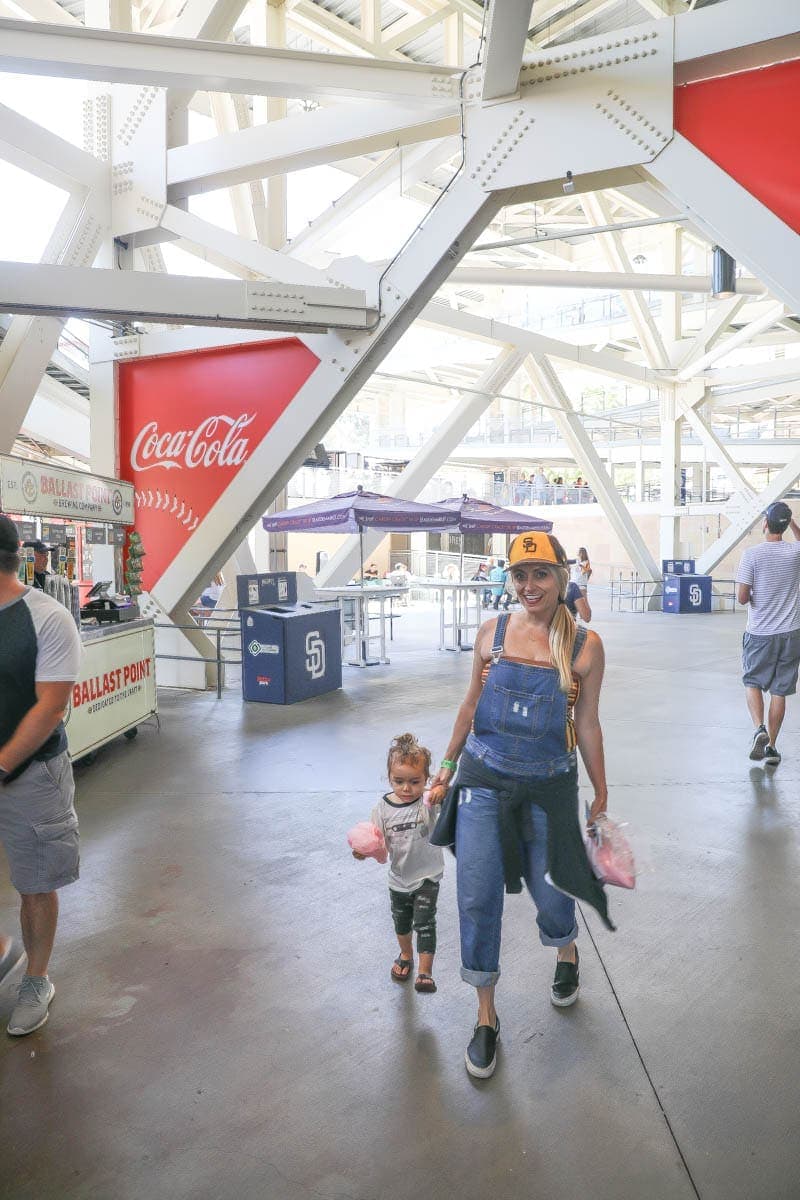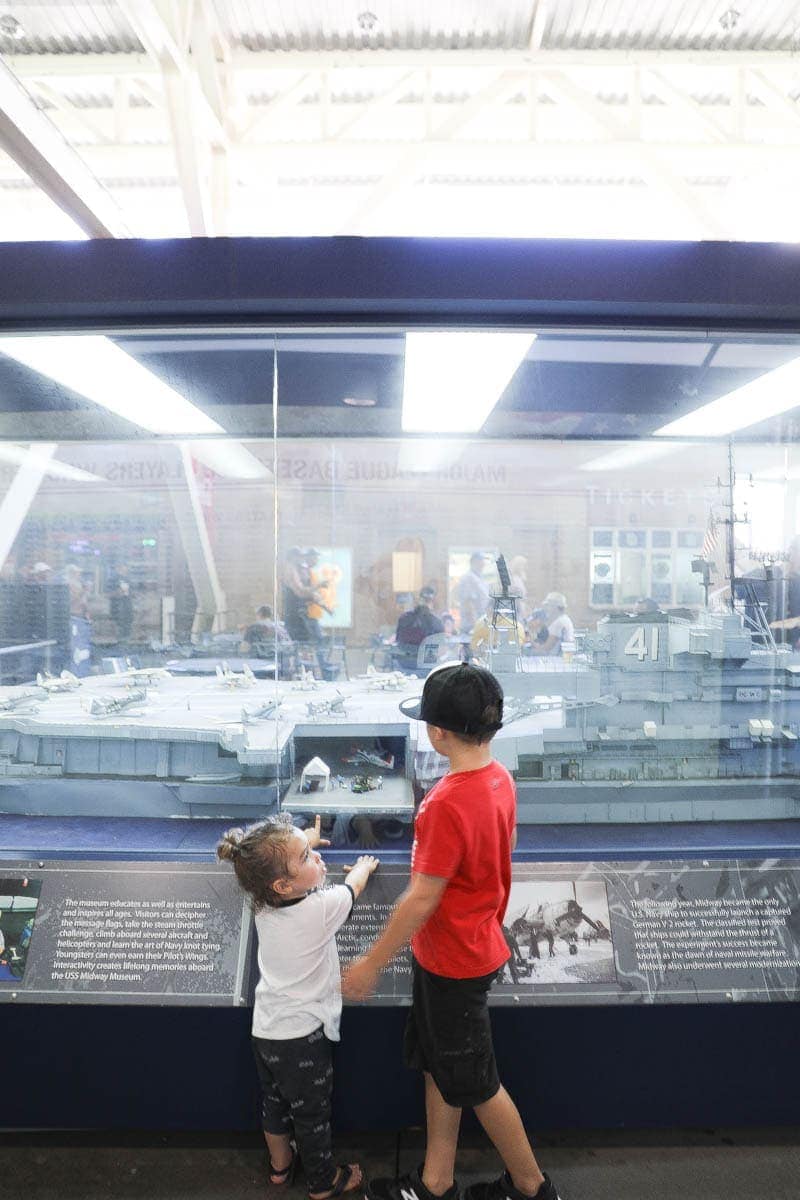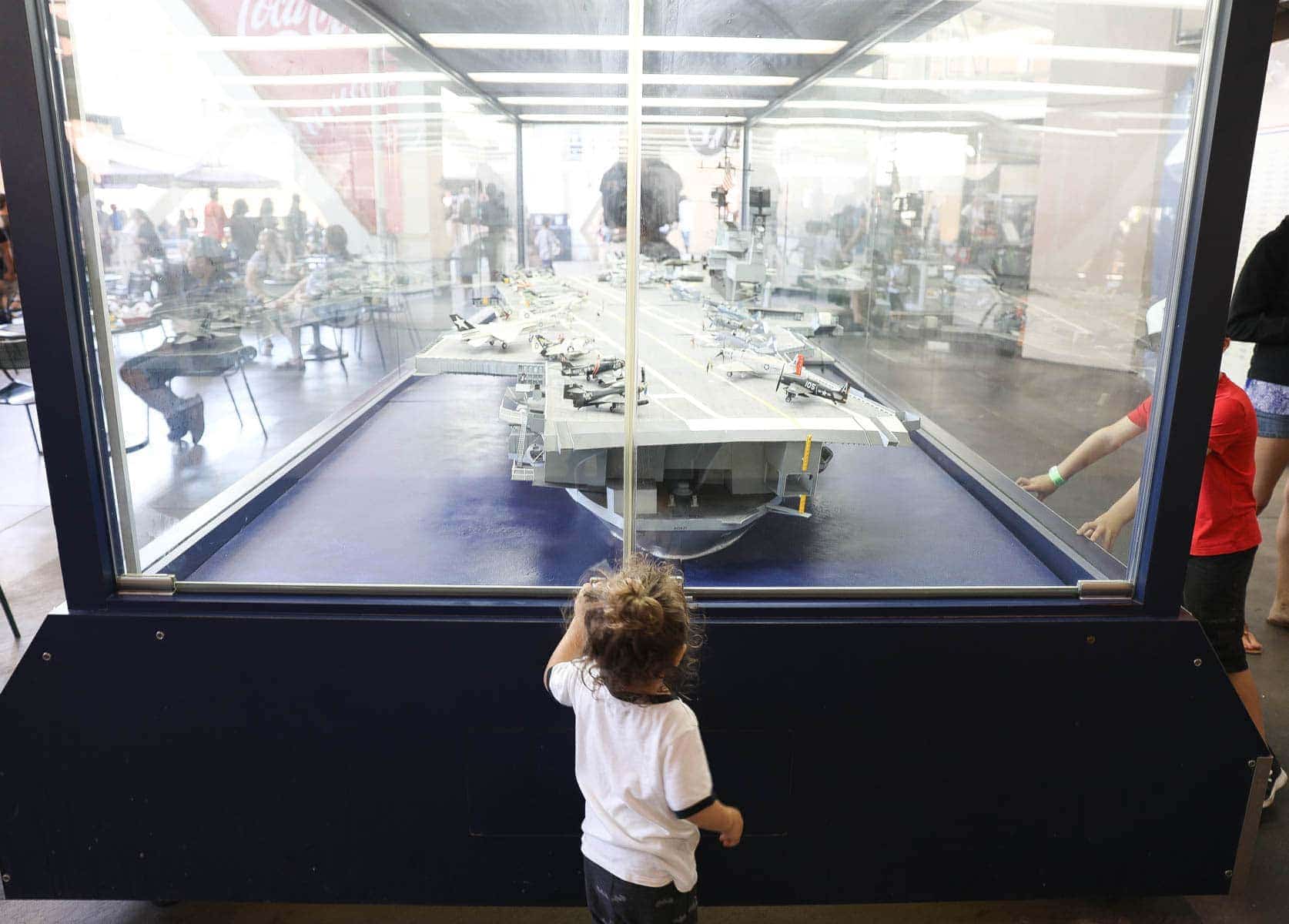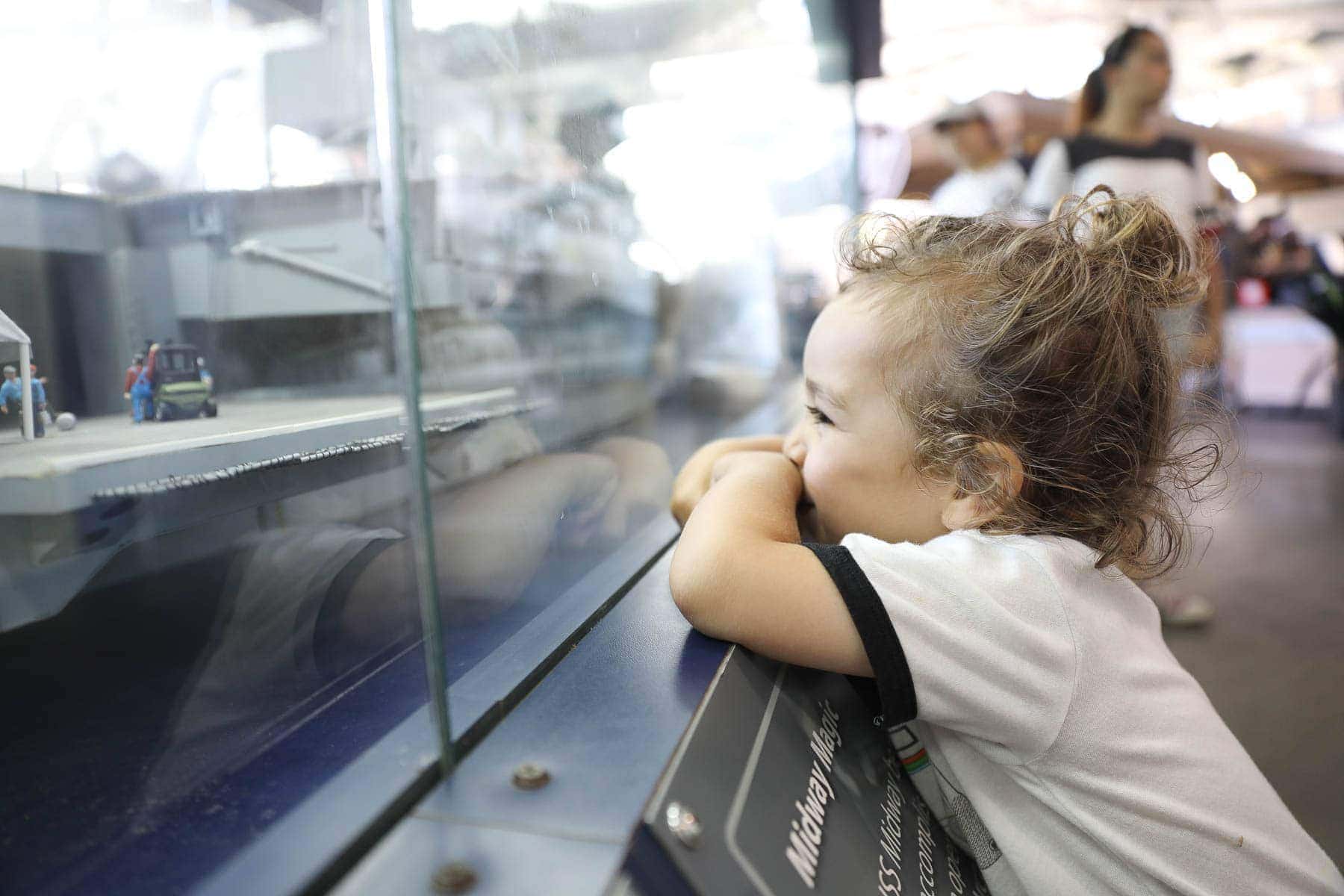 Petco Park is truly made for kids and families. They offer a ton of family-friendly events and activities and most are FREE with any game ticket.
Kidsfest: Every Sunday features bounce houses and other inflatables, games, face painters, balloon artists and more kid-friendly activities starting 2.5 hours before the game. Access is free with a ticket to that Sunday's game!
Comprades Kids: The official Padres loyalty program for kids 14 and younger. It's free to join and kids earn exclusive prizes for each game attended. Kids also earn points to redeem for rewards and experiences. Compadres Kids get access to events every Sunday like Compadres Kids Sunday Signings, Kids Run the Bases, Pre-game Photo Day and Catch on the Field.
Friar Family Days: Offered all Sunday – Thursday games. Tickets are $15 for kids and $20 for adults and include a hot dog, soda and family-friendly activities.
Wiffle Ball Field & Sandbox: Located in Park at the Park, the wiffle ball field and sandbox are free for kids to enjoy before and during the game.
Virtual Reality Experience: Located in the Padres '47 Brand Team Store and in Section 105, this FREE experience powered by HP places you in the Petco Park batter's box, where you have 90 seconds to hit as many virtual home runs as you can while receiving cheers from thousands of Padres fans.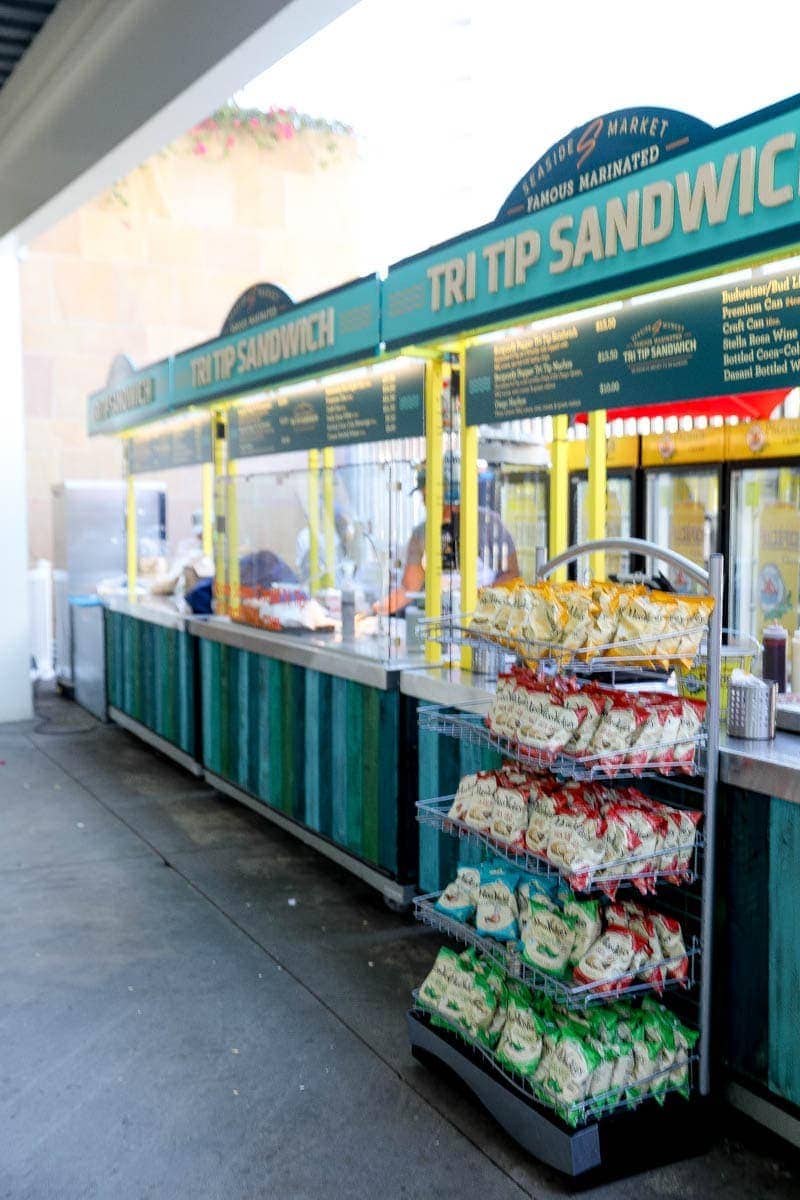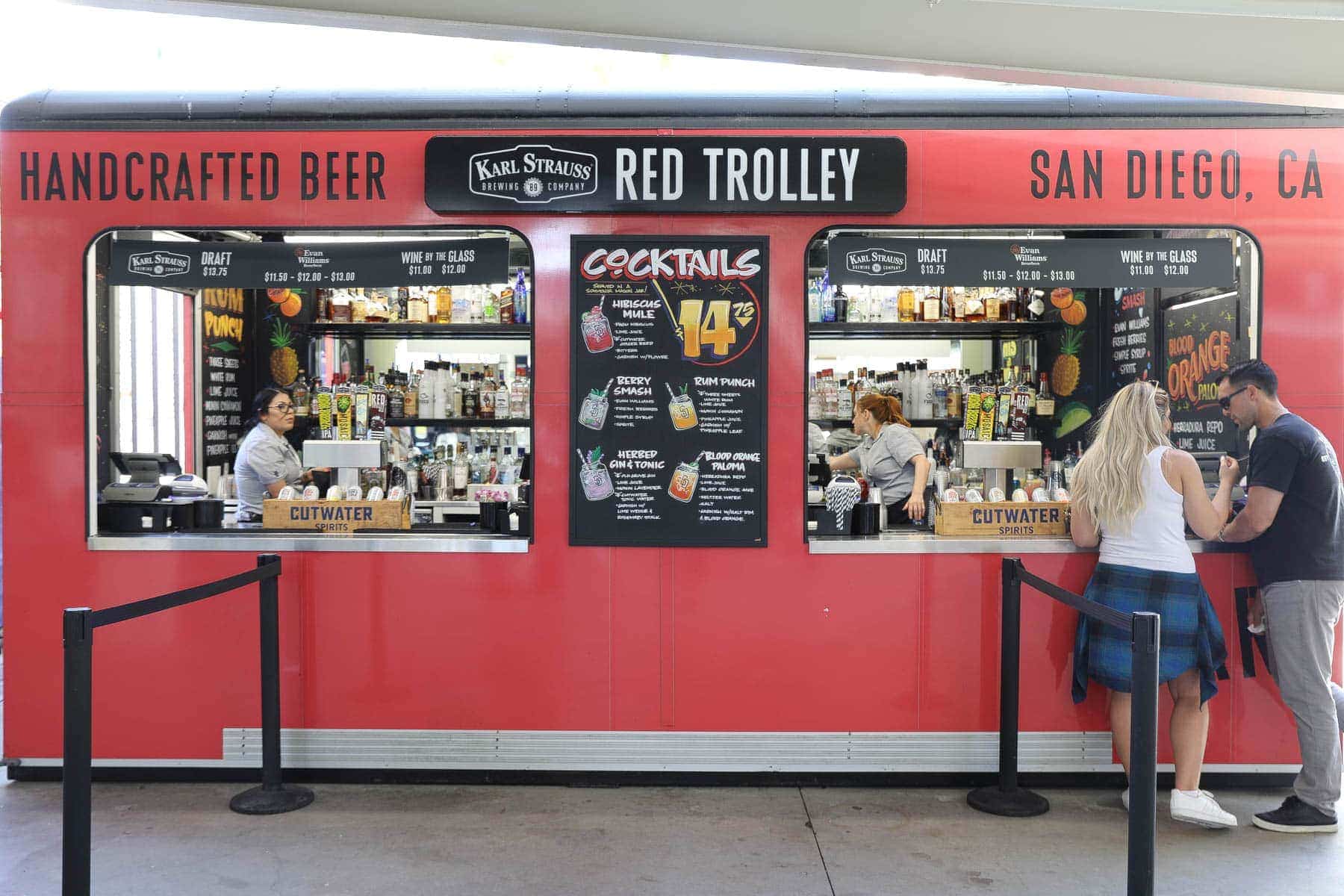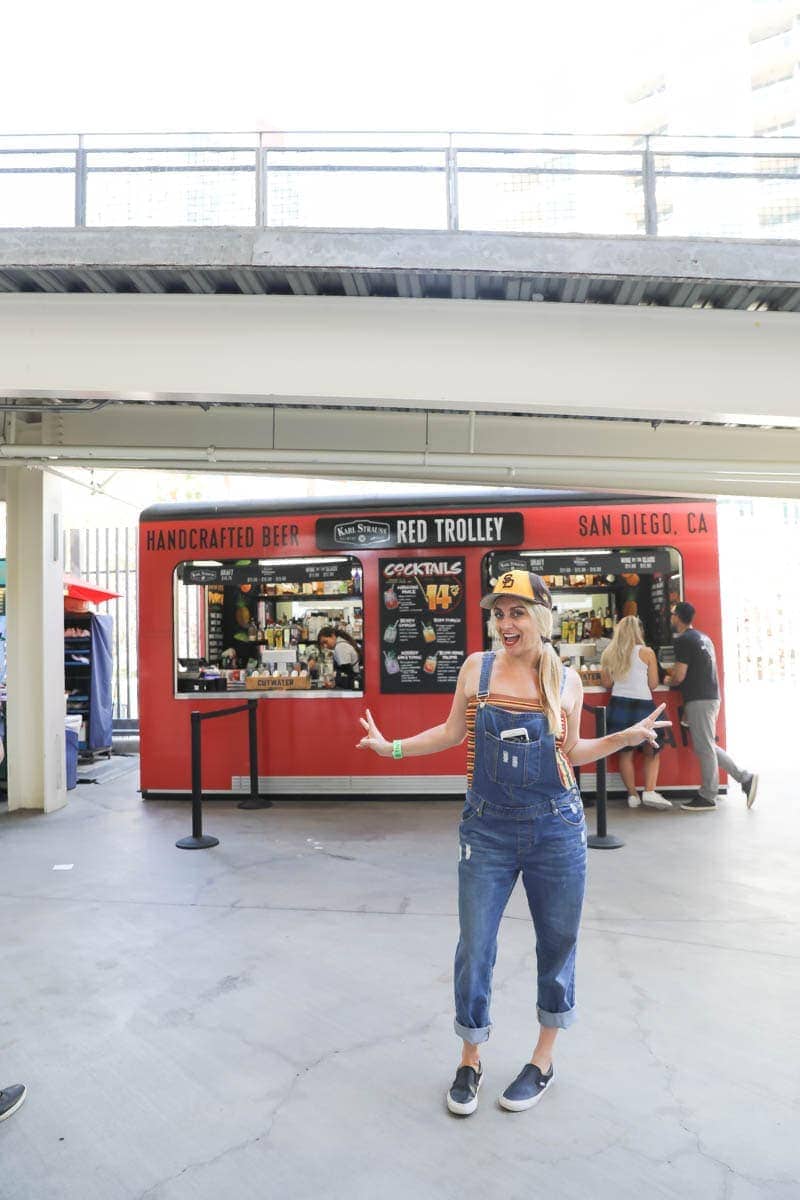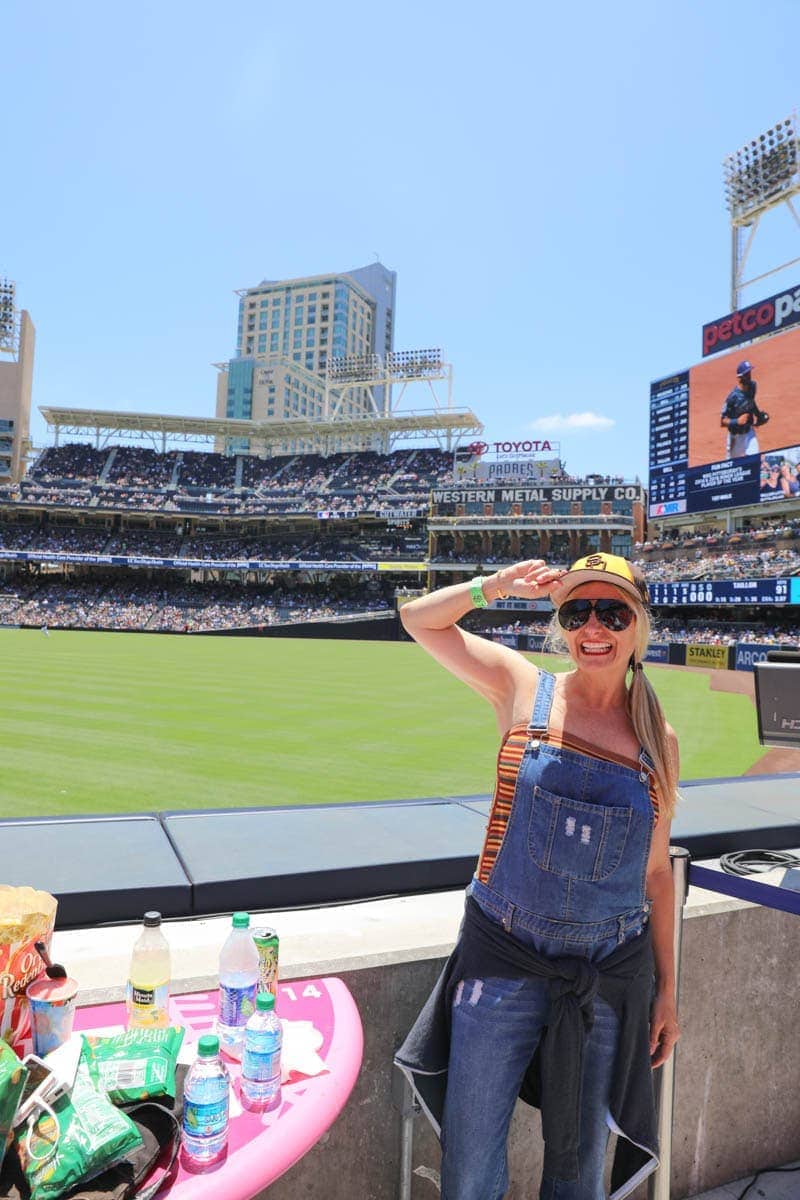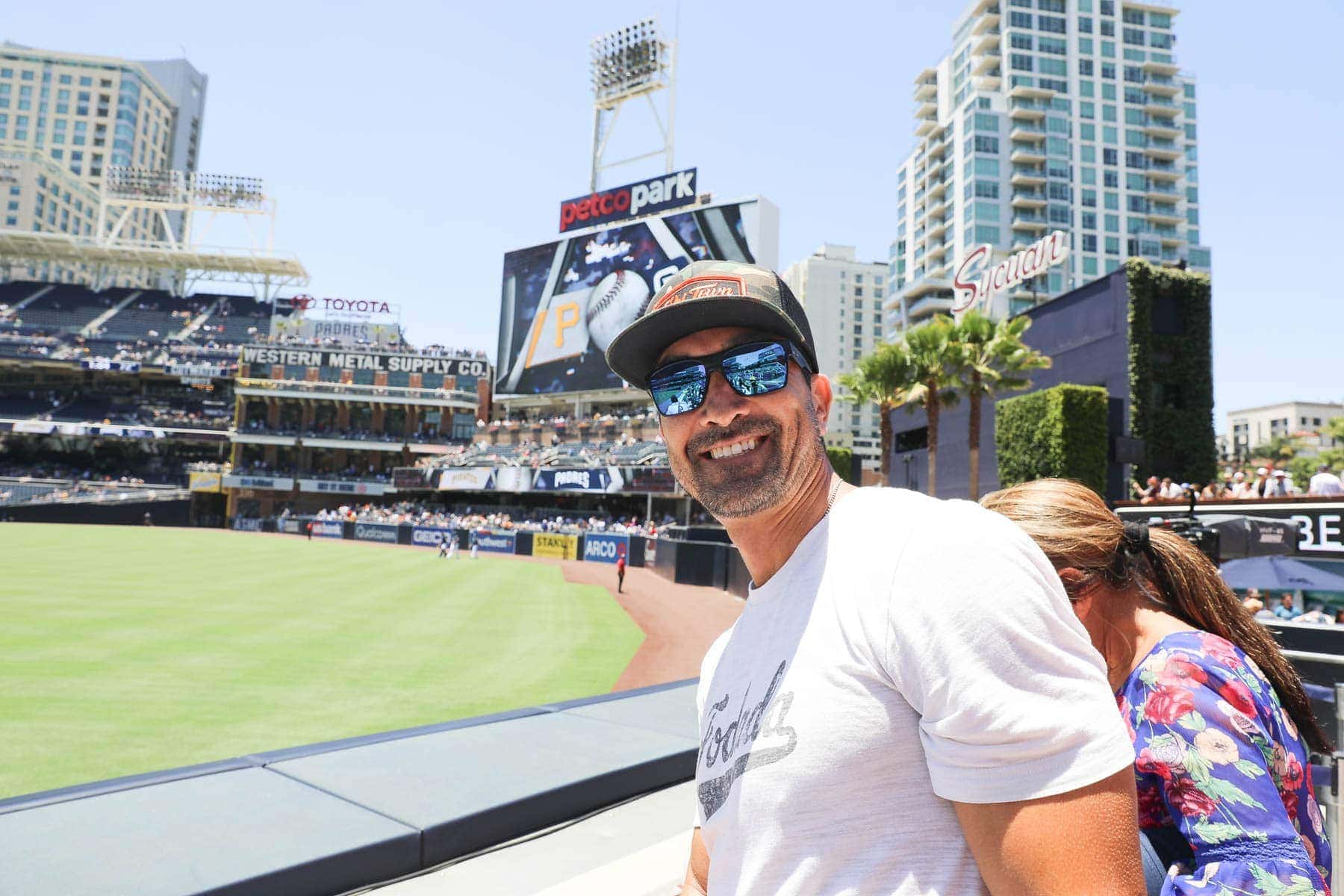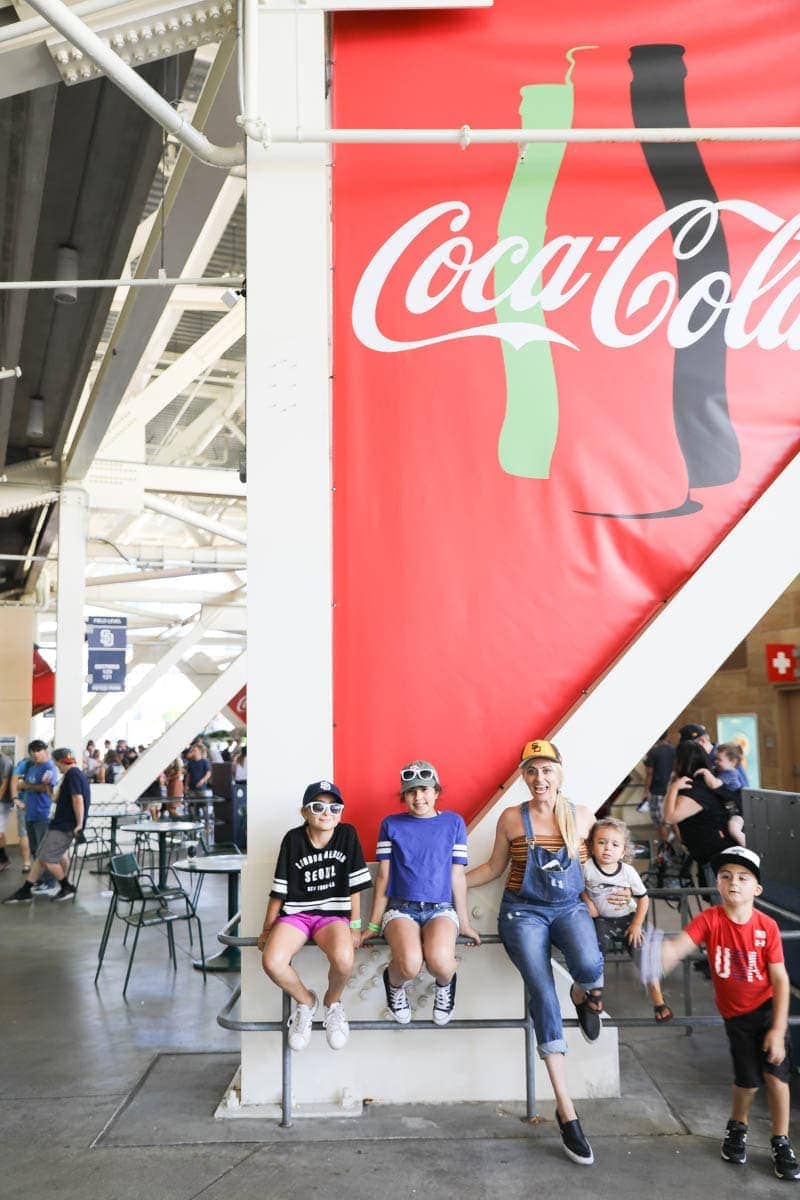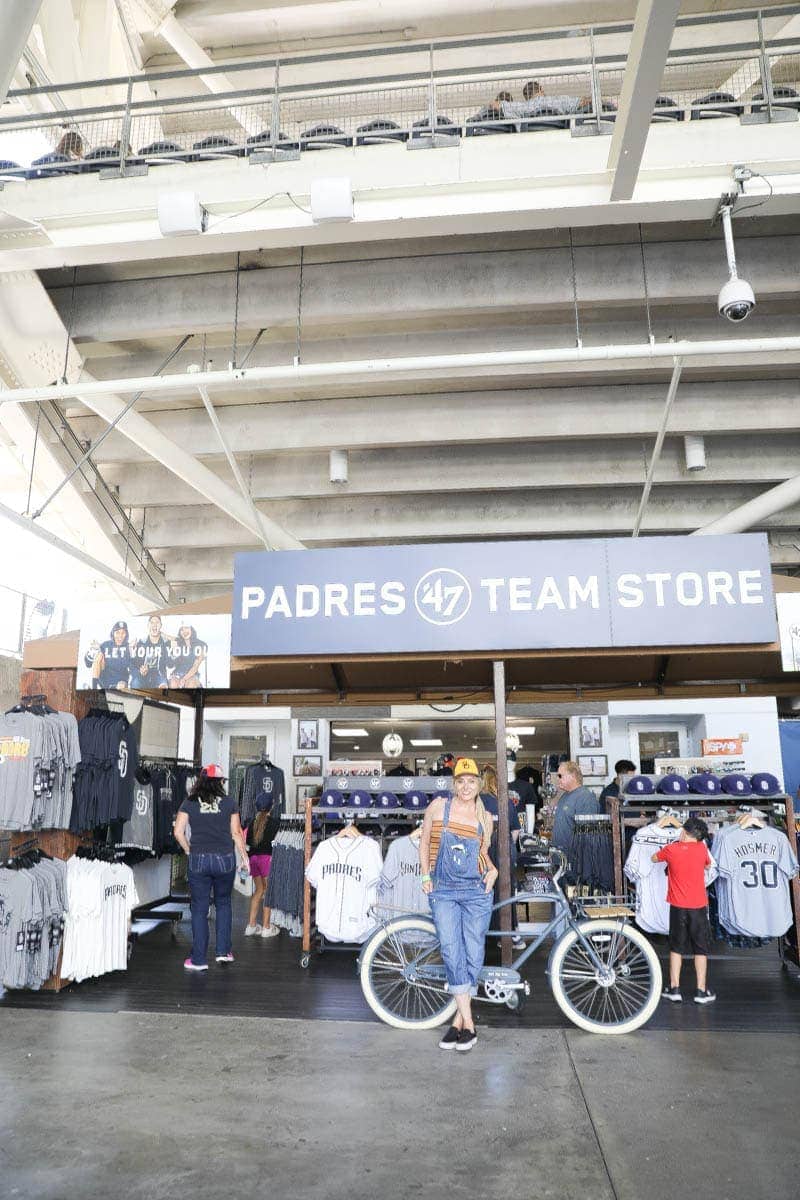 My favorite day to take the family is Kids Day presented by Chick-fil-A! This year it's on Sunday, July 29 and all kids 14 and under get a free backpack. They also give out wearable items on all home games that fall on Saturdays. For a calendar of upcoming events please visit their website and here are more must-know parent tips for Petco Park!
Tips for Parenting In Style...
Never boring, always awesome. Keep up to date with the latest from City Girl Gone Mom.