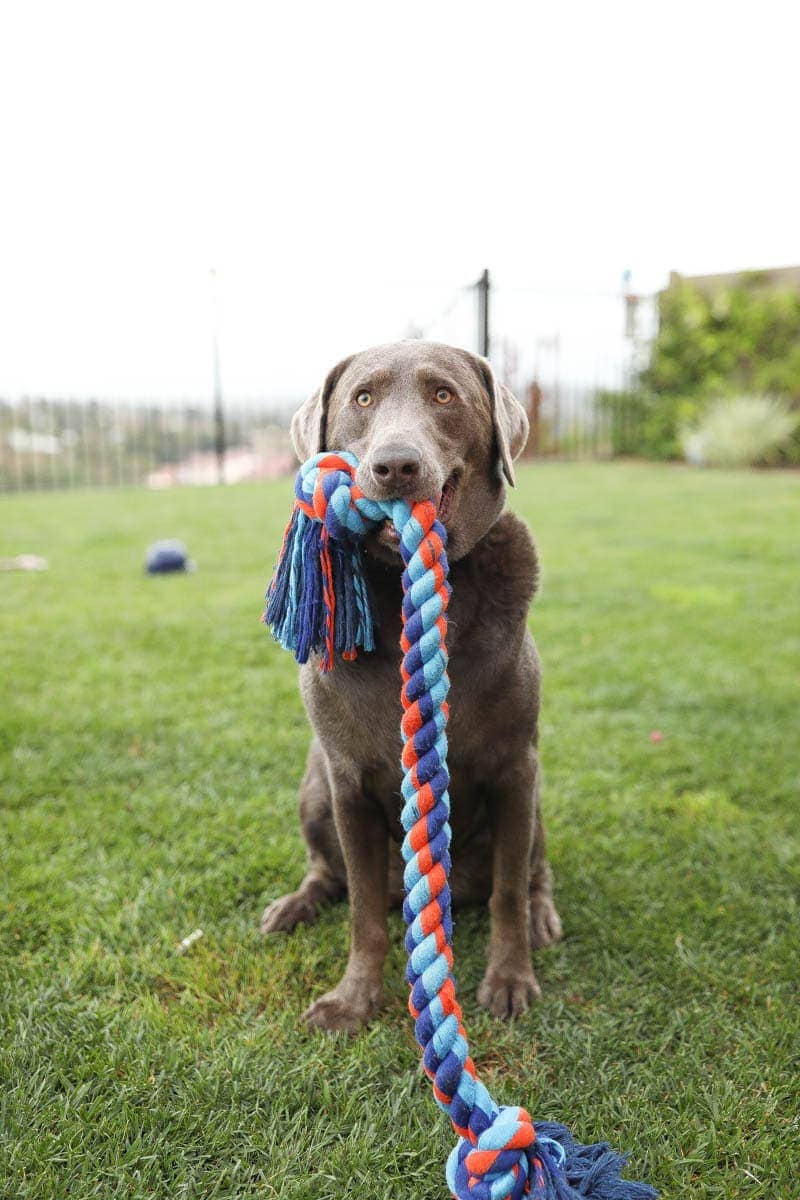 This Post Is Sponsored By My Brand Partner, Royal Canin. As Always, All Opinions Are My Own. Thank You For Sponsoring CityGirlGoneMom.
When my husband and I first moved to San Diego, we landed at the beach with Bella and Sam, our first two pups. It didn't take us East Coasters long to settle into our new West Coast lifestyle. Sun, fun and waves for days is how it can best be described – and that went for all four of us. We lived next door to the dog park, and less than a mile from Dog Beach, making the most of our free time together outside, living the California dream. On any given day, we'd hike, run or surf with our pups in tow, giving them every bit of exercise they needed.
Fast forward 15 years, five moves and four kids later, things have dramatically changed for the Schaffers. Some call us crazy, but what can we say? We are dog people down to the core, and our family wouldn't feel complete without them. Shelby, our sweet, but sheepish Weimaraner is 12 years old, and our newest addition Mabel, a rambunctious blue-eyed Silver Labrador, joined the family two and a half years ago as a puppy, just after baby Brody was born.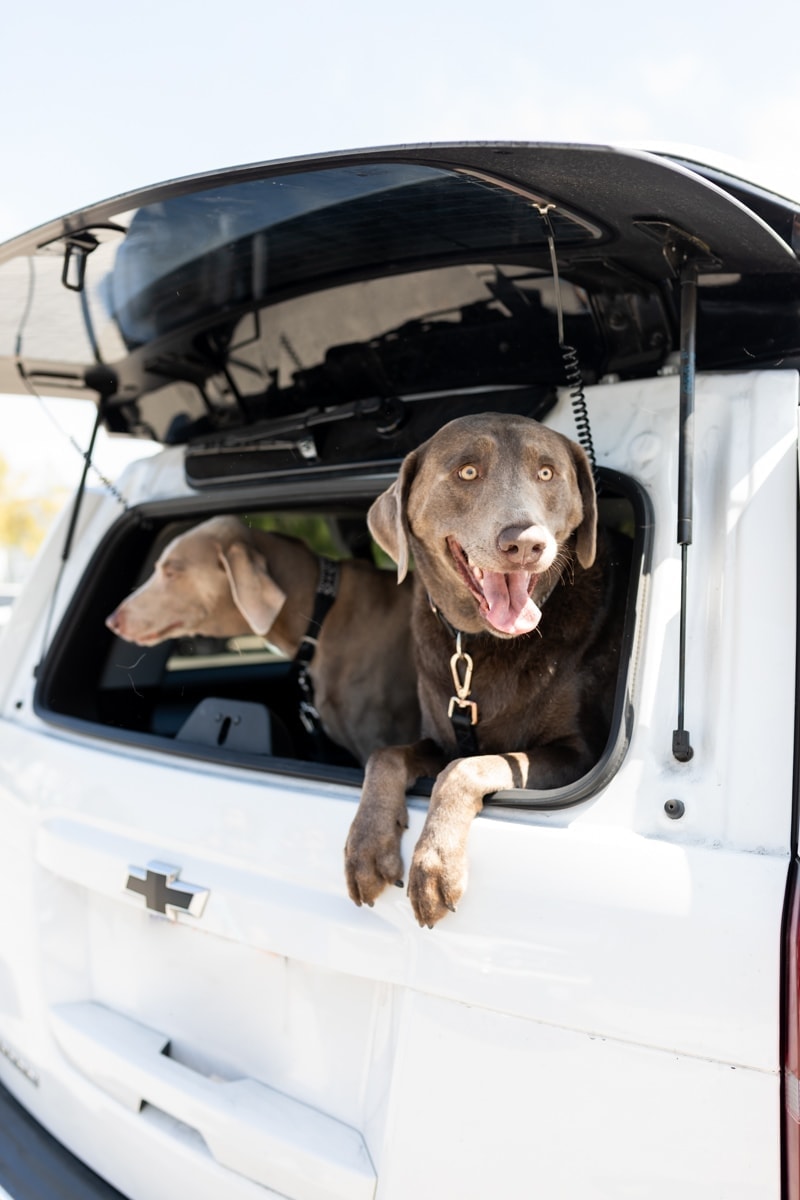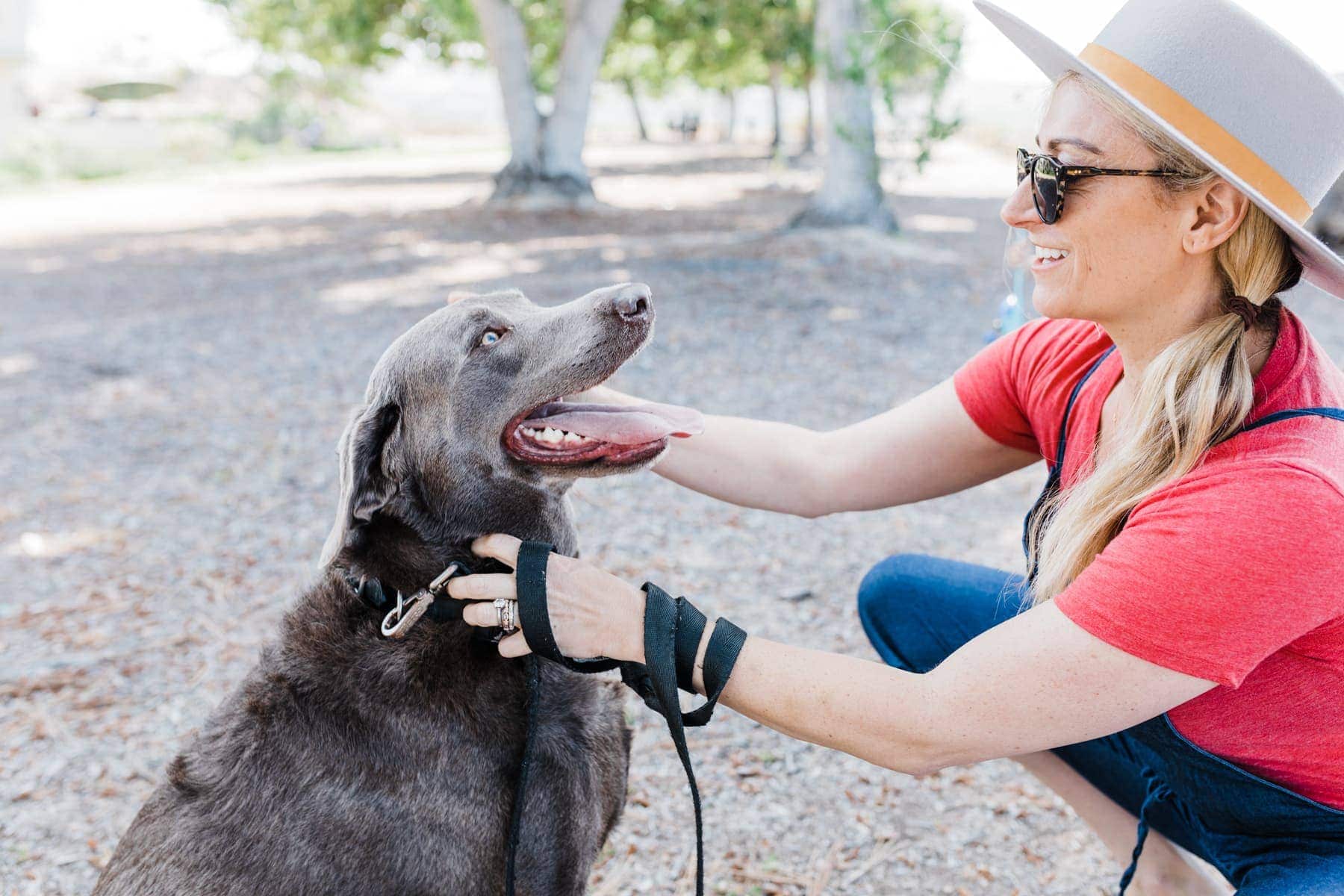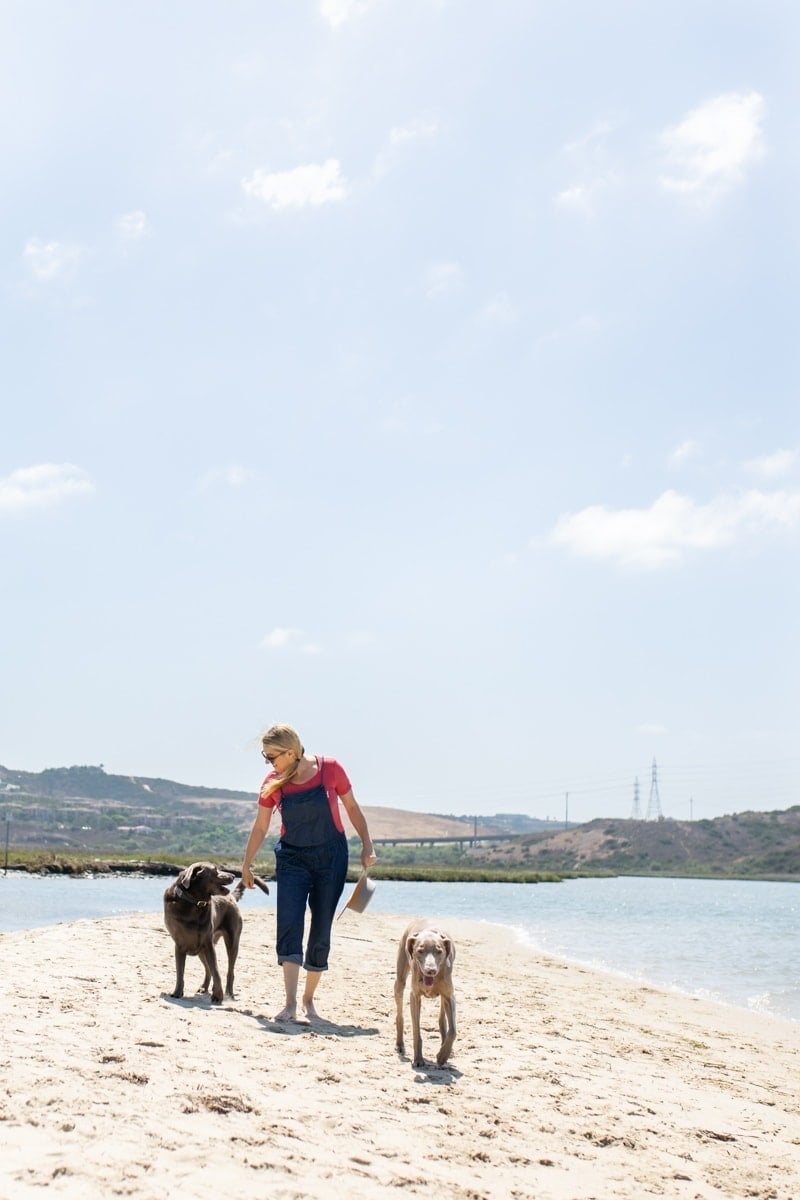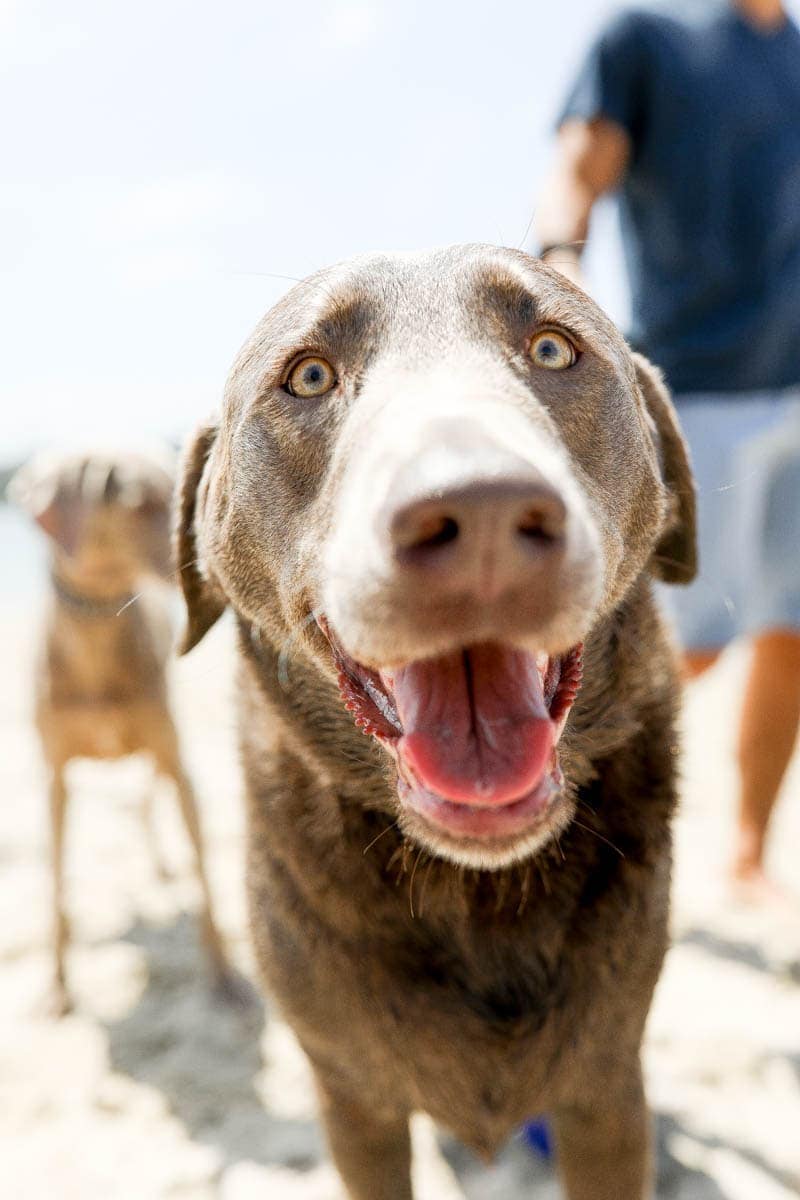 As most puppies of big families do, Mabel gets away with everything! Her favorite trick by far is quietly hiding under the table next to her BFF Brody to share meals. When he was younger, he'd drop most of his food and Mabel would gladly clean it up. Now, Brody intentionally shares with her, and as sweet as it is to see them chumming it up tableside, it's time we put the kibosh on it, to focus on Mabel's health. Mabel's gotten meaty, you see. And as she approaches her 21st birthday (in dog years), we've got to get her back in shape.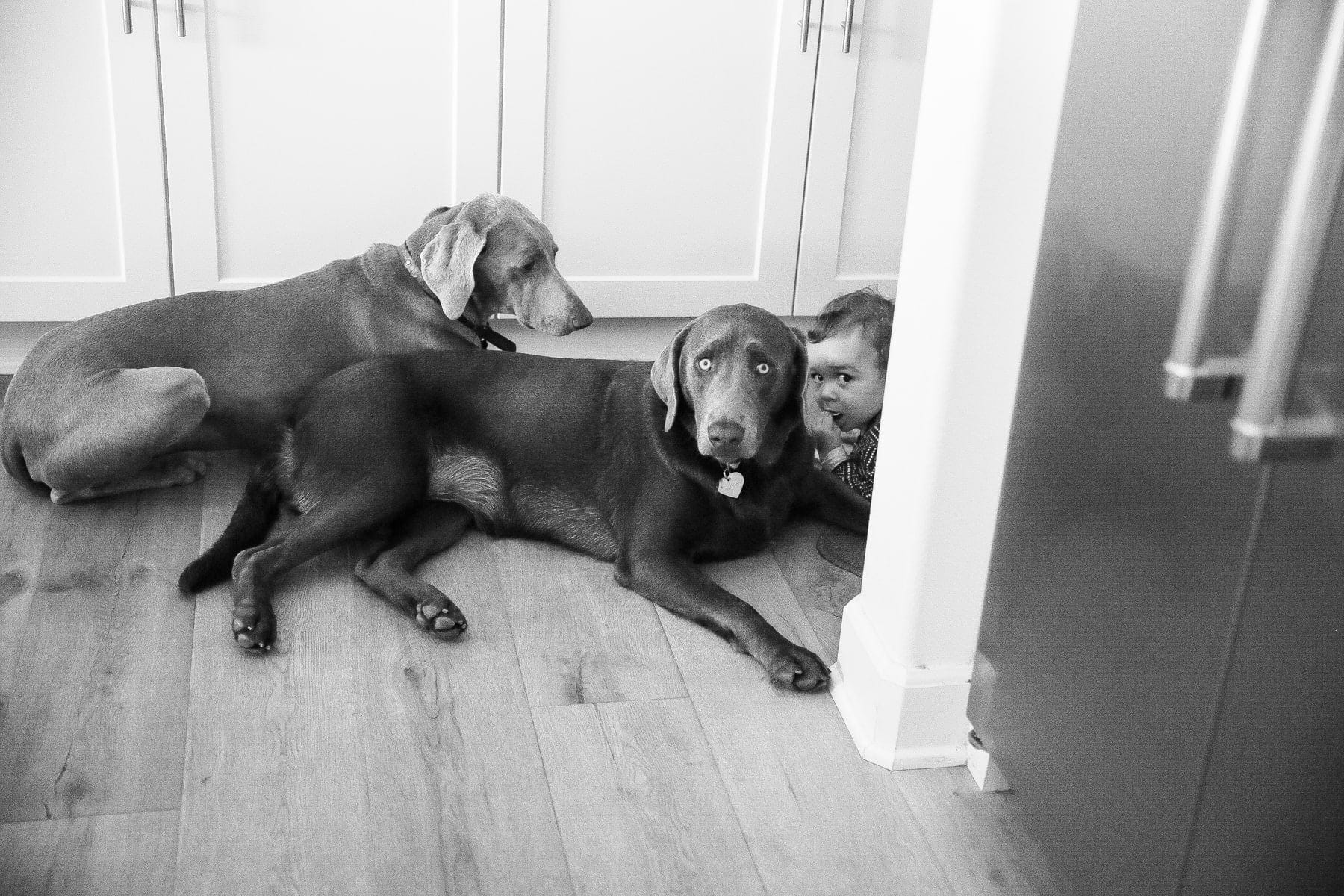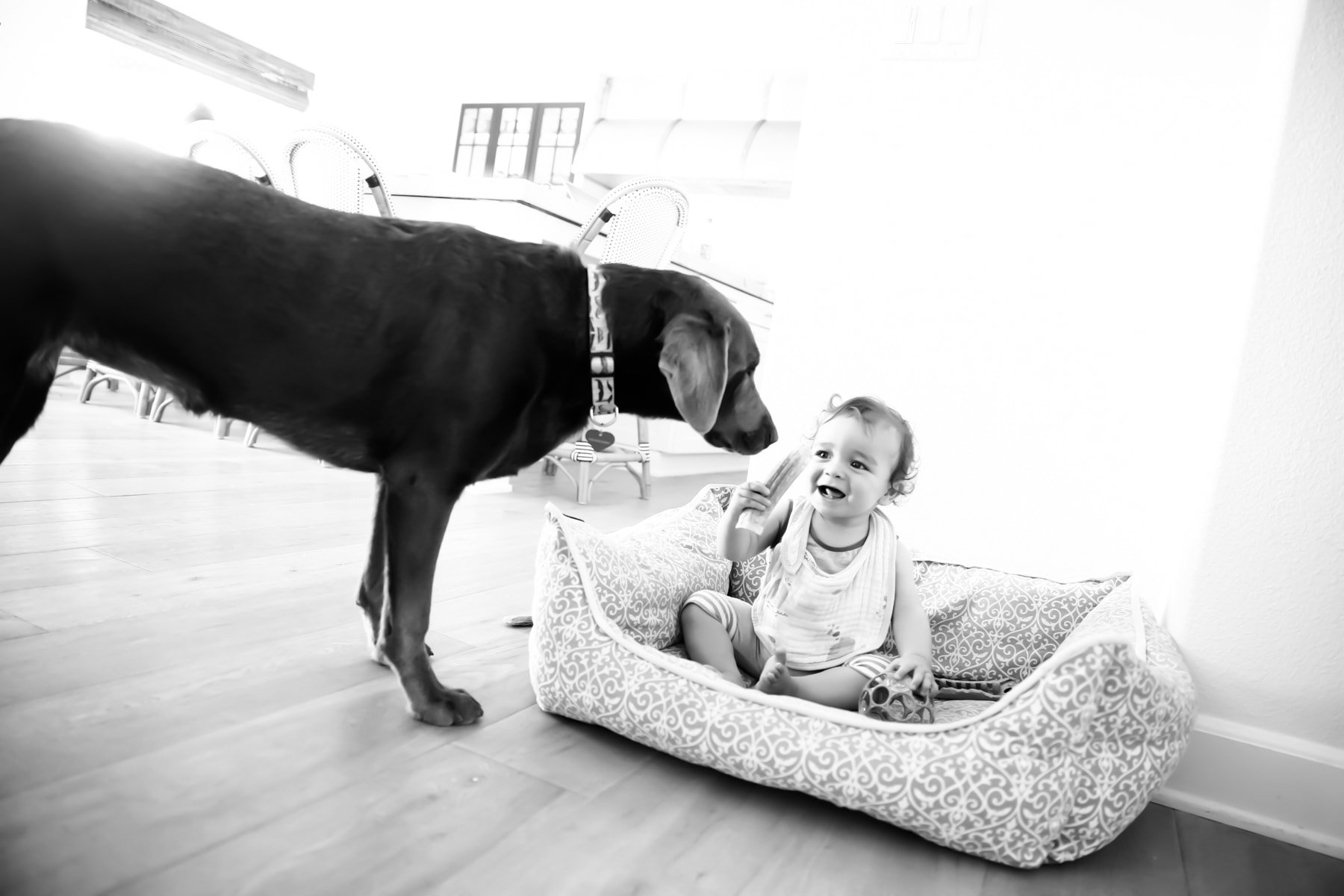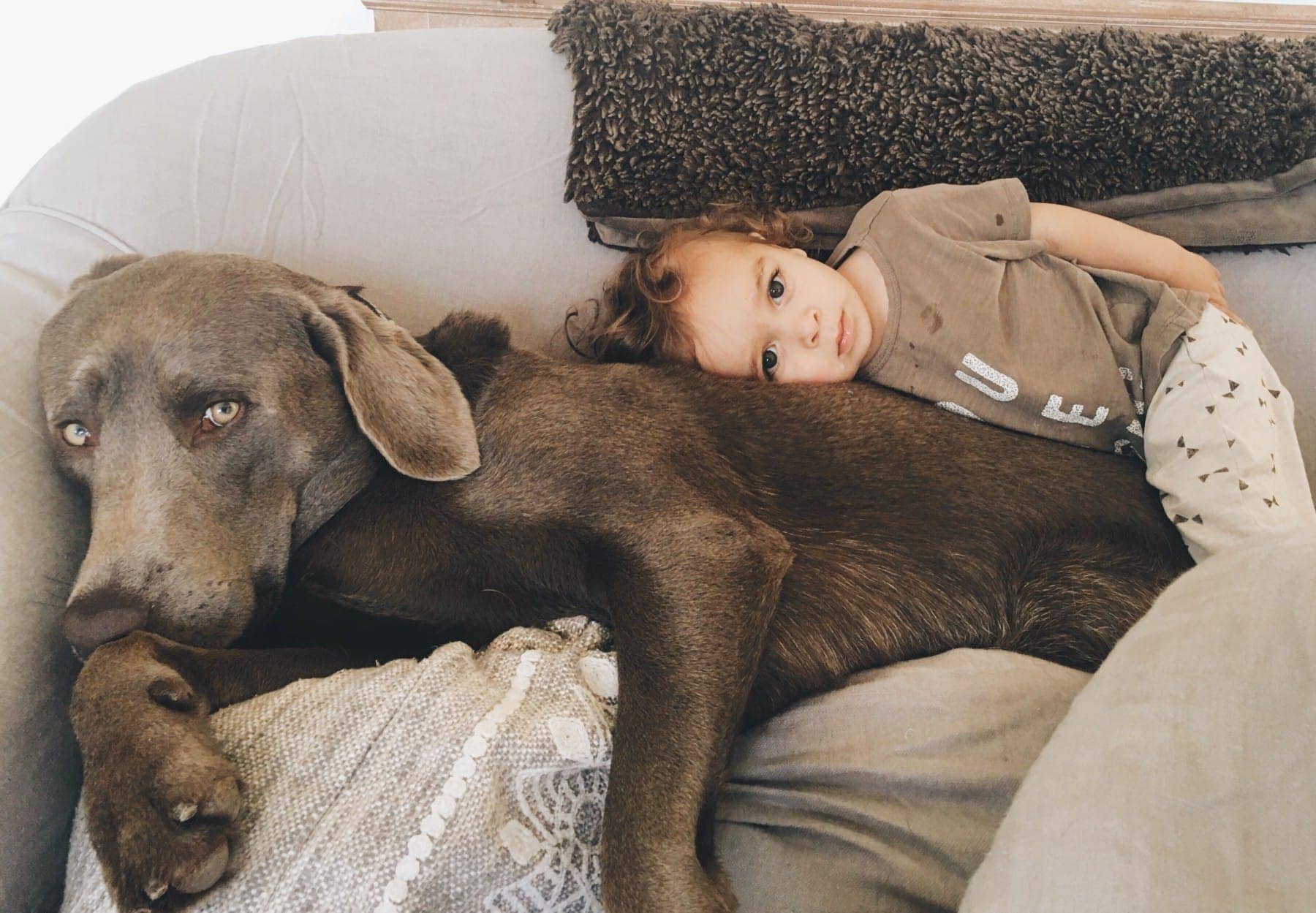 With our uber active, always-on-the-go lifestyle, admittedly the dogs aren't getting enough exercise. Also guilty of feeding both dogs the same, we're starting to see major differences in their eating patterns. Shelby's fleeting appetite combined with Mabel's over the top indulging has been another cause for Mabel's portly physique. In addition to Brody's scraps, she's been caught moving in on Shelby's dinner more than once lately. The more I think about it, Mabel could be eating three times more than Labs her size should be.
Finding the right nutrition for your pet can turn out to be difficult for many owners. However, finding a helpful nutritional guide could help you sort out your pet's nutritional habits. That is why it may be a good idea to check out the ultimate pet nutrition book, as it may be able to help you find out what nutrition actually works for your dog.
Shamefully, I shared my dog ownership fail with a friend, and she introduced me to Royal Canin – known for science-based cat and dog nutrition health that focuses on size, life stage or breed as well as a therapeutic line of nutrition that addresses specific health needs of pets. My dogs clearly have individual needs, so I was thrilled to learn about Royal Canin's 200+ diets that support a variety of health needs, including weight management (Mabel), begging control (ahem… Mabel), and even diets for senior dogs (Shelby). Knowing how to consider senior dog's nutrition when compared to the dietary needs of other dogs is an important skill to have when you've got an aging dog.
This could be a game changer for us. I mean, who can resist Mabel's sad baby blues pleading for more treats? That's how we got ourselves in this pickle in the first place. We as humans often contribute to the problem, and we can also contribute to the solution. We are ready to make some positive change for their optimal health with Royal Canin. As of last week, Mabel is now on a Labrador Breed formula and Shelby is on a formula for senior dogs, and we can get both at our local pet store, which is convenient!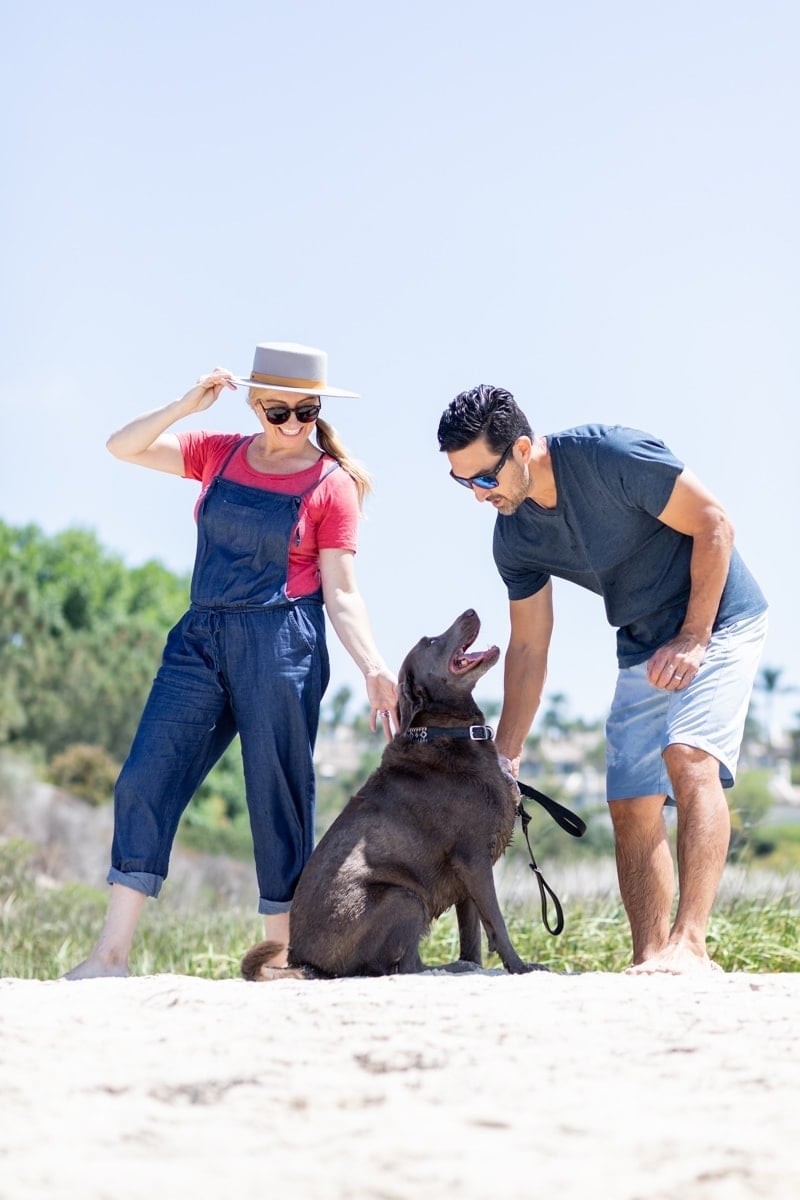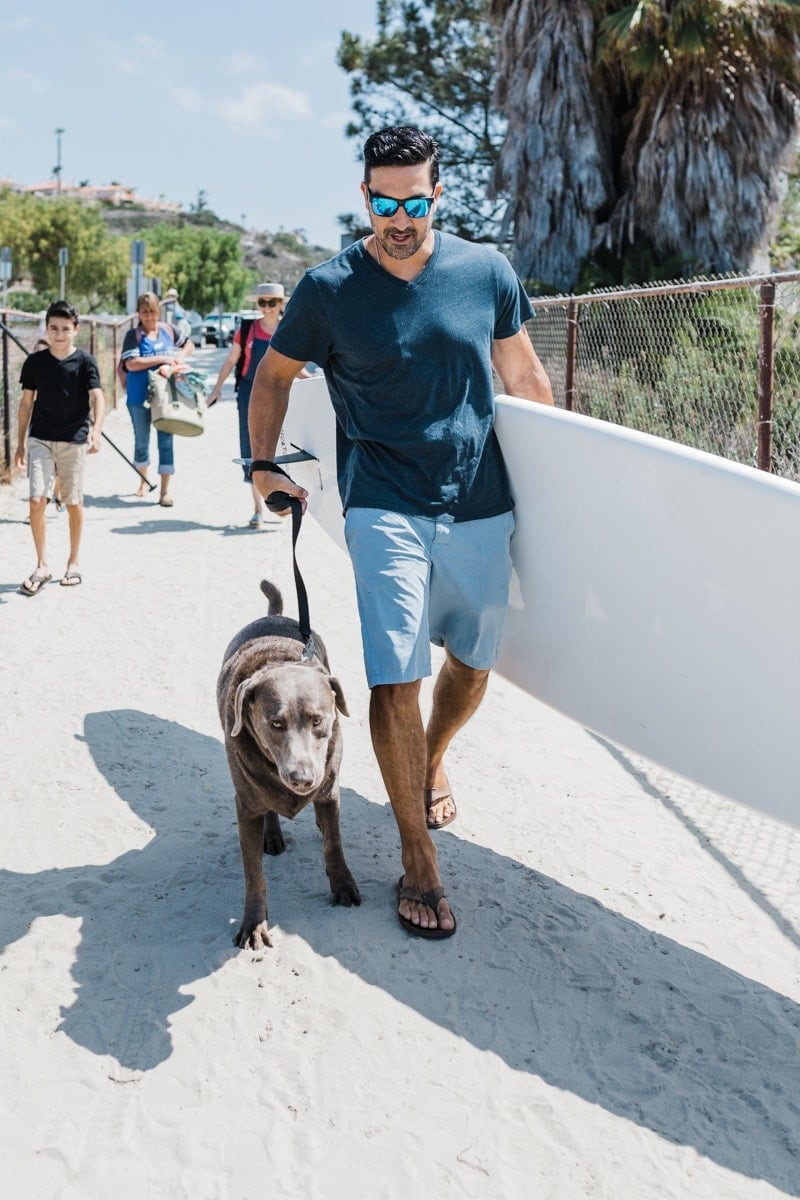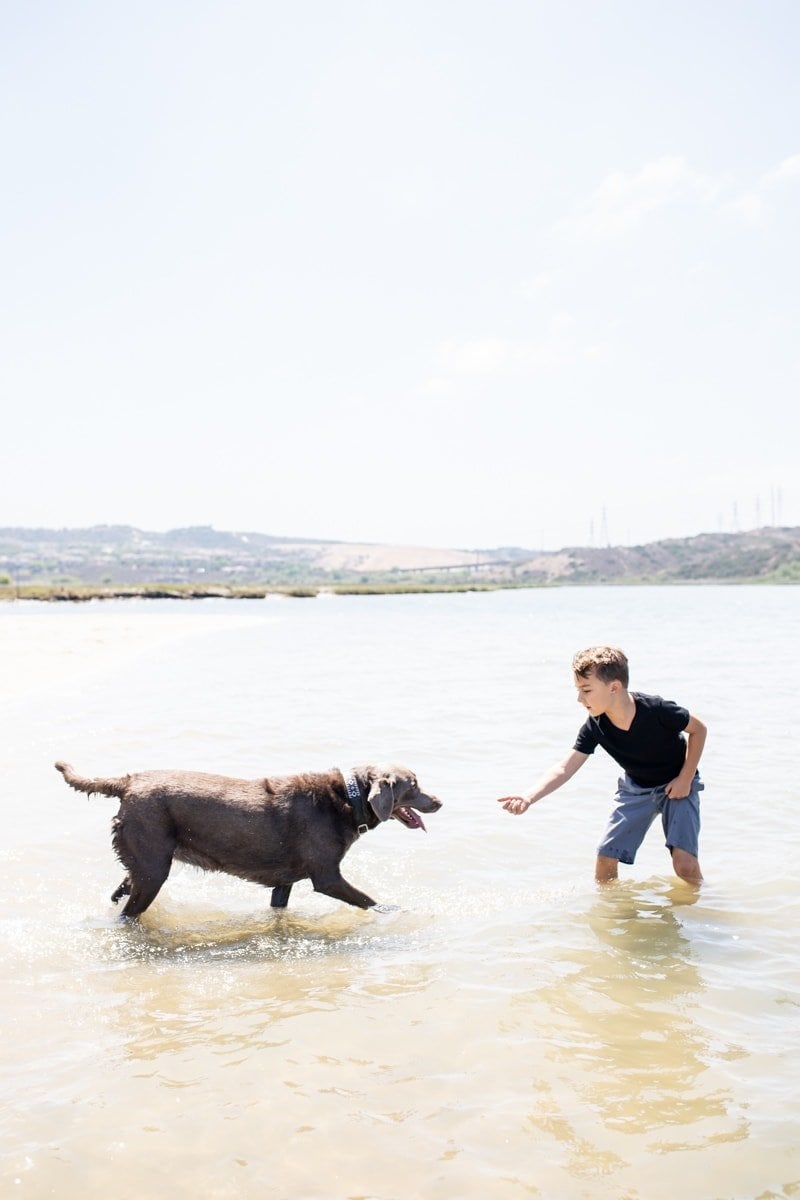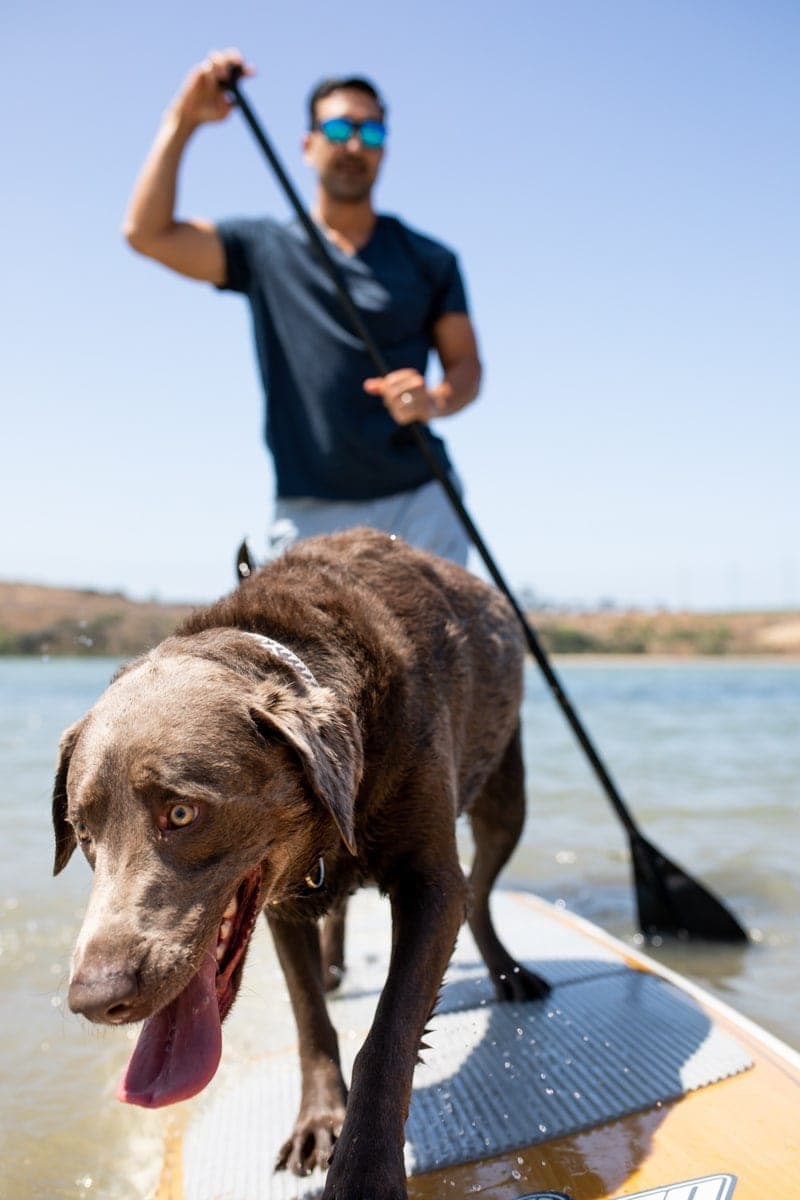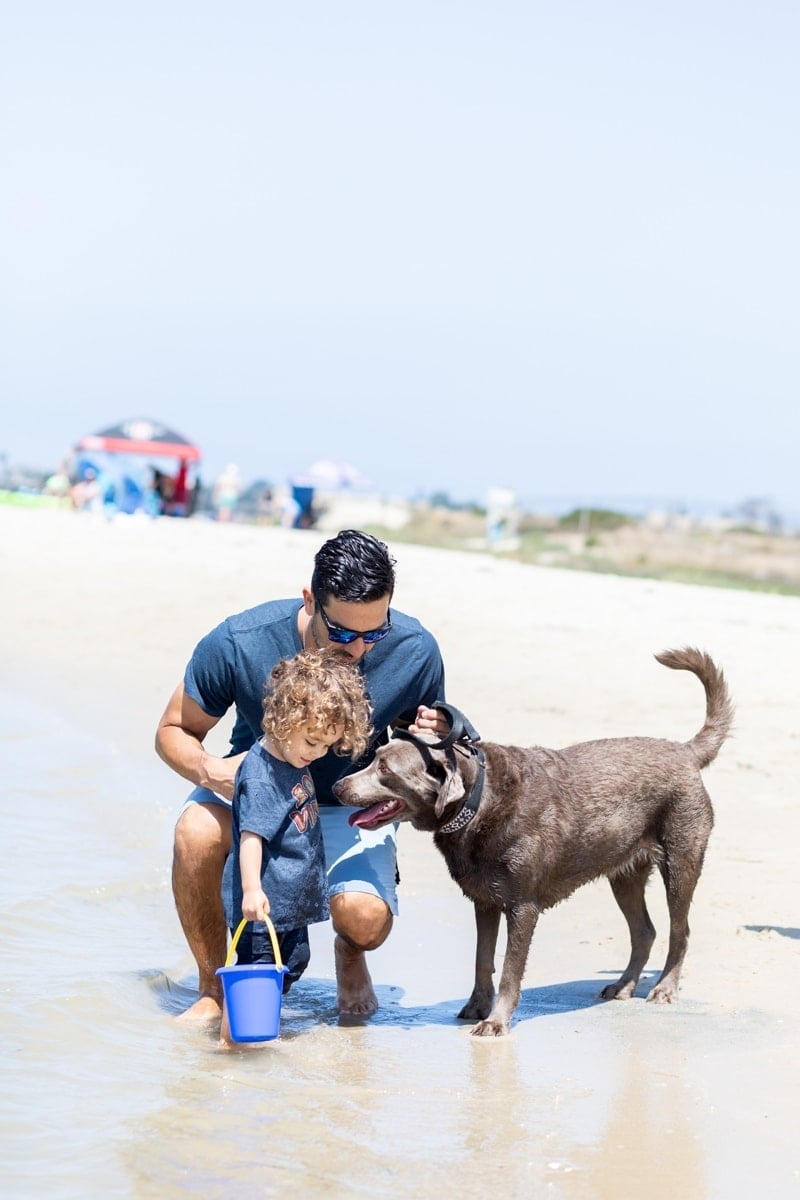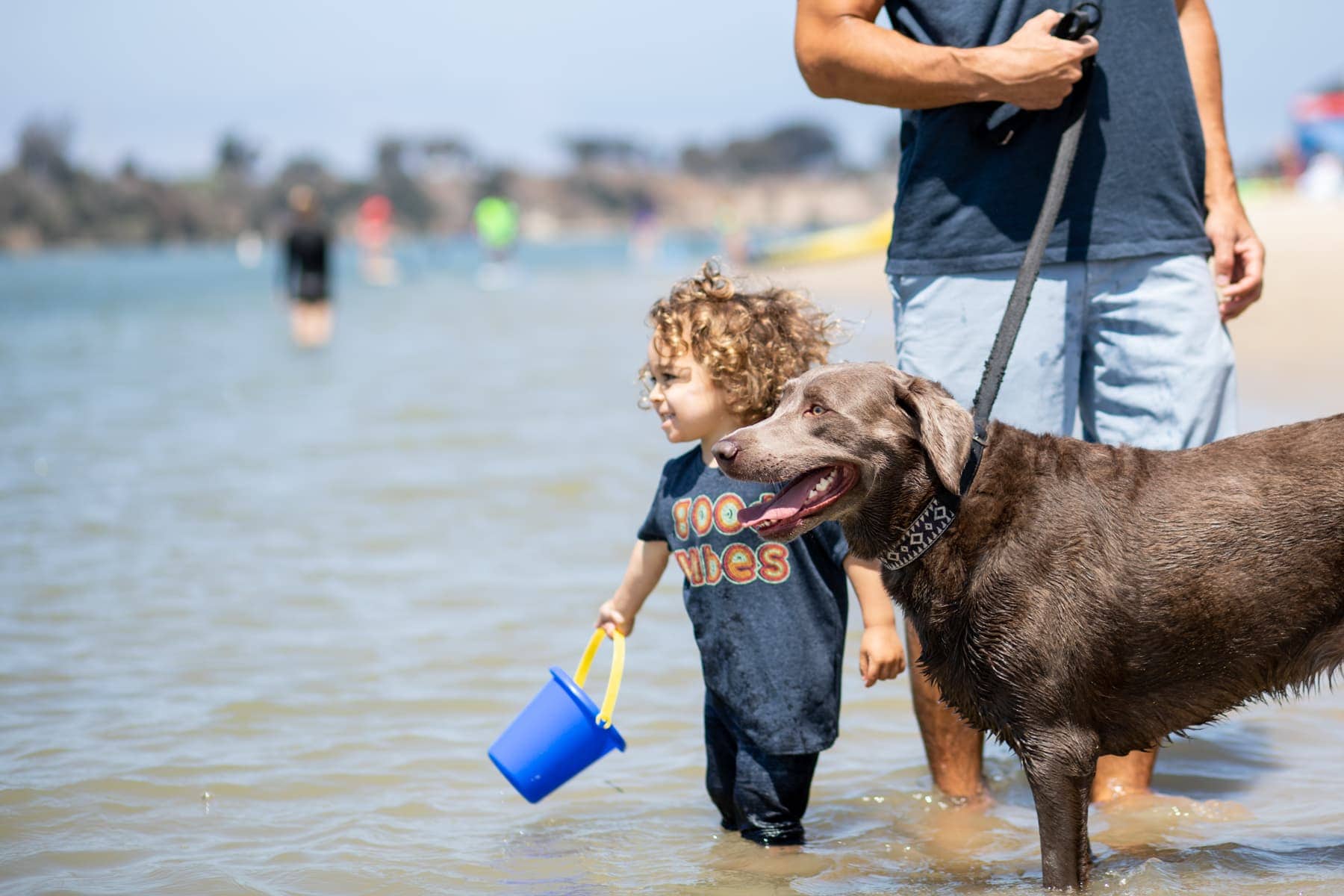 If your pet is in need of weight loss, Atlanta-based veterinarian Dr. Eric Mueller partnered with Royal Canin to offer the following tips to help you and your pet succeed:
Beat the Beg: Begging is common and often misunderstood for pets being hungry, resulting in overfeeding. Data shows that three out of five pet owners agree their pets beg often. Six out of six Schaffers agree too!
Focus on Portion Control: Measure the recommended feeding amount as directed by your veterinarian. Keeping Mabel away from both Brody and Shelby's food is our new mission!
Encourage Exercise: This can be anything from brief periods of play to long walks. Remember to adjust the intensity based on the individual abilities of your pets. For Shelby, a walk around the block will do, but for Mabel, we're going to hit Dog Beach this year!
Maintain Consistency: Your personal motivation and commitment are critical to the success of your pet's weight loss program. We owe it to Mabel!
Talk to Your Veterinarian about Precise Nutrition: Pet owners should talk to their veterinarian to determine which diet is most appropriate for their pet.
After taking a virtual tour of Royal Canin and hearing about their mission to unlock the magnificence in every cat and dog with the best of the best ingredients and innovation, I'm a huge fan. They also have an incredible blog, mypetreference.com, designed to help pet owners be the best we can be, too! Now that our youngest (human) child is almost three, we're planning to spend most of our summers outside again. And with a new outlook on the nutritional health of our pets, they'll be right alongside us, enjoying the beach, parks and neighborhood fun, just as they should be.
Tips for Parenting In Style...
Never boring, always awesome. Keep up to date with the latest from City Girl Gone Mom.