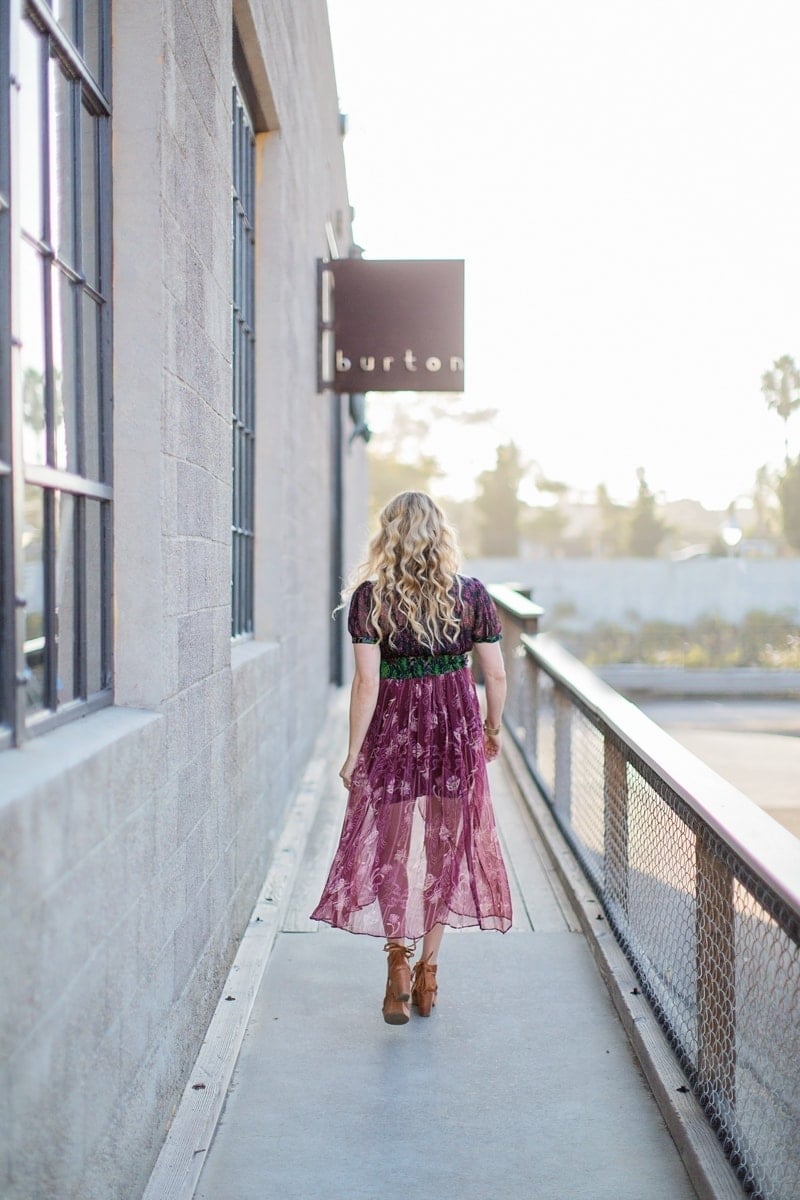 This post is sponsored! Although I was compensated by Med-IQ through an educational grant from Takeda Pharmaceuticals U.S.A., Inc. to write about the signs and symptoms of inflammatory bowel disease, all opinions are my own.
"You have Crohn's disease."
The words no mother in her late thirties (or any age) ever wishes to hear. Or talk about, for that matter. I take my health very seriously, and although a private matter, as a writer and influencer, I feel it's my job to share the good, the bad, and everything in between. If just one reader, follower or friend can gain something positive from my story, I'd consider that job satisfaction at its best. As someone diagnosed with Crohn's disease, I am a true testament to self-advocacy when it comes to early treatment, and I couldn't be more proud to help generate awareness by partnering with Med-IQ, an accredited medical education company that provides an exceptional educational experience for physicians, nurses, pharmacists, and other healthcare professionals.
Listen to Your Body and Know Your Facts
Our bodies have an uncanny way of telling us when things aren't quite right, but in many instances, it's not soon enough. How are we to know if we've missed the signs of something serious? Looking back, I have to wonder. Maybe what I thought was normal, wasn't so normal after all. The onset of an autoimmune disease can strike at any time, and I am living proof. With autoimmune diseases, there is no discrimination as to who can fall victim. According to Stephen Hanauer, MD, Professor of Medicine at Northwestern University Feinberg School of Medicine and Medical Director of Digestive Health Center at Northwestern Medicine in Chicago, inflammatory bowel disease (IBD) affects all age groups.
Knowledge is power, friends, so I'd like to share some important facts that everyone should know about IBD—an umbrella term used to describe disorders that involve chronic inflammation of your digestive tract. Crohn's disease, in my case, is inflammation that affects the entire digestive tract, whereas the other common IBD is called ulcerative colitis and only affects the large intestine (aka the colon). I was surprised to learn that nearly 25% of people with IBD are diagnosed during childhood or teenage years. Although the cause of IBD is not entirely clear, it's in part caused by an abnormal response to the body's immune system. There are, however, some known risk factors.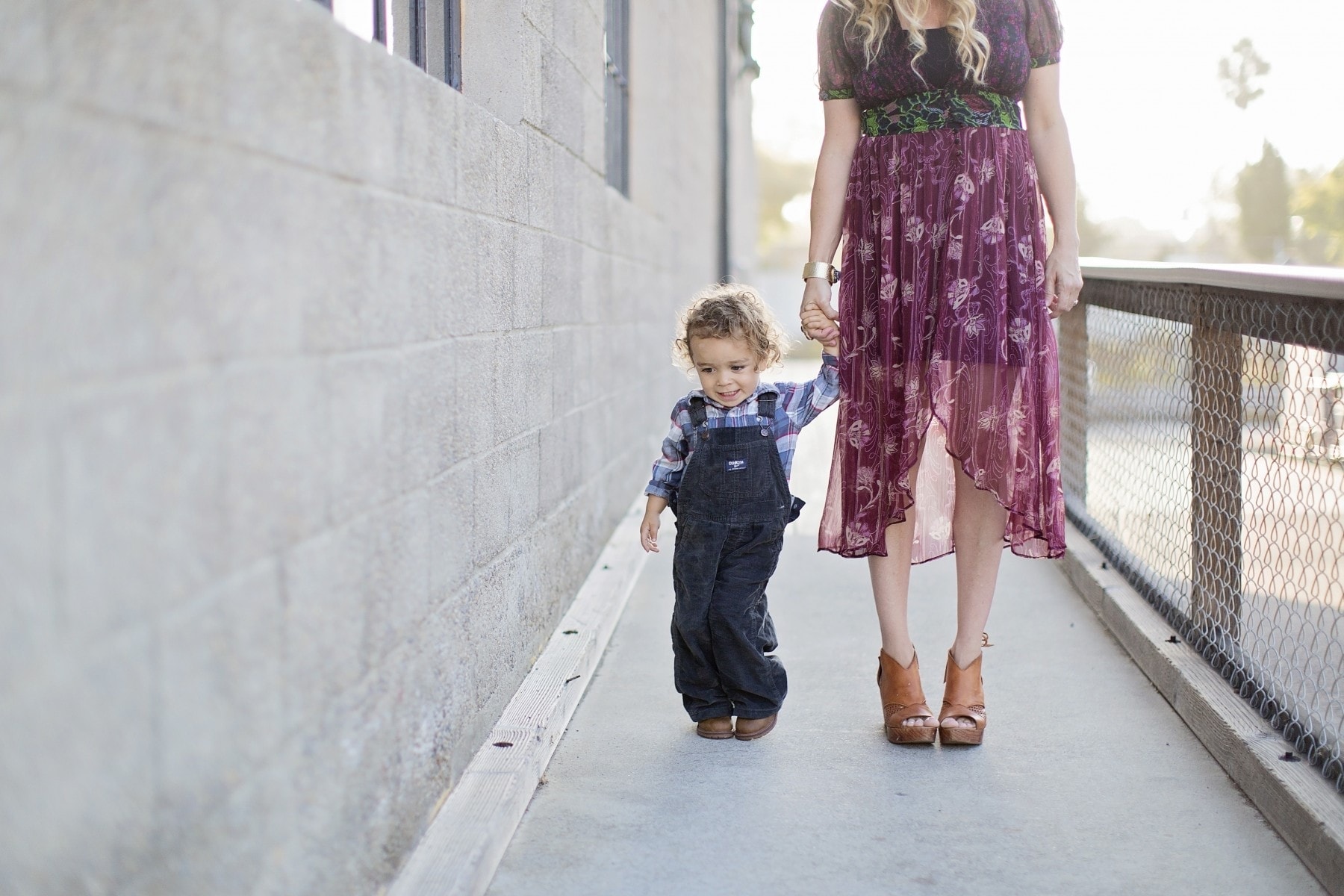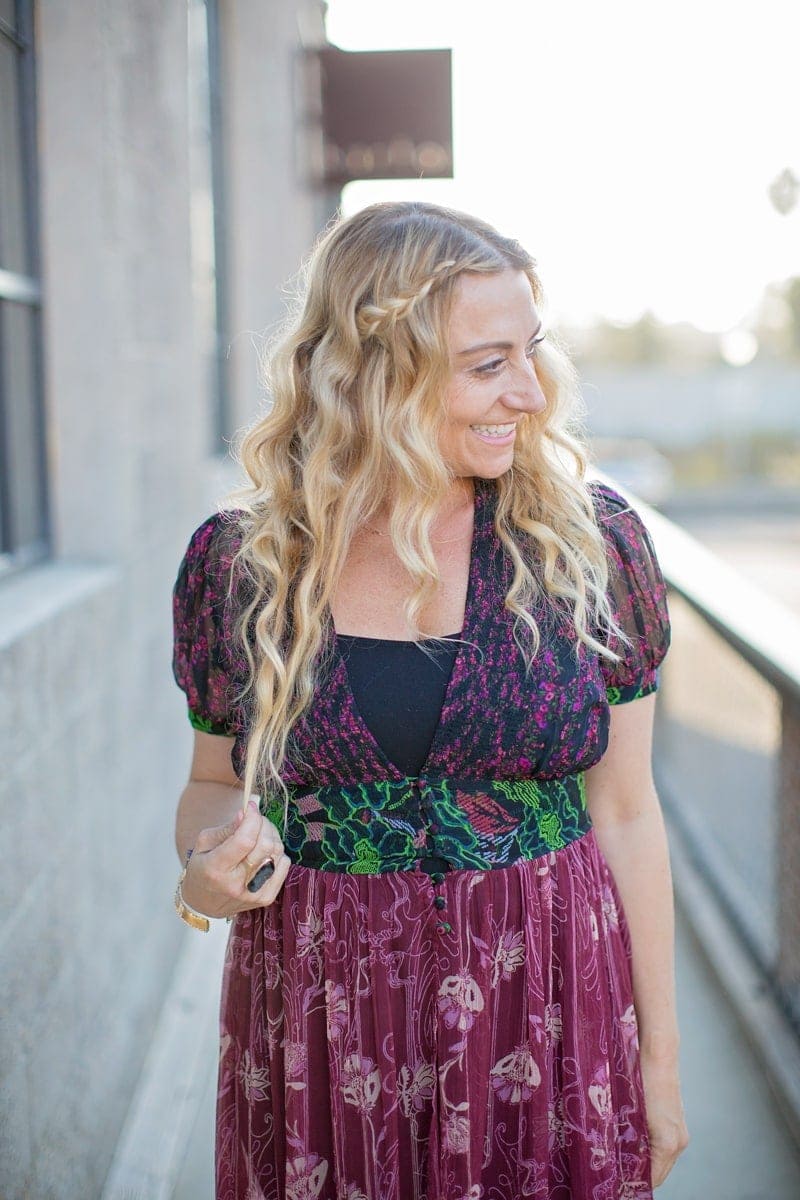 IBD vs IBS (Irritable Bowel Syndrome): Knowing the Difference
Yes, some symptoms are similar (cramping, abdominal pain, diarrhea), but irritable bowel syndrome (IBS) does not involve inflammation, nor does it make you more likely to develop other colon conditions like ulcerative colitis, Chron's disease, or colon cancer like IBD can. It's important to note, that IBD symptoms like bloody stool, lack of appetite, weight loss, and fatigue are not symptoms of IBS. It is also true that these symptoms sometimes aren't a result of disease at all. Sometimes they occur simply because you have poor gastrointestinal health. If this is the case you should use a product like boswellia serrata extract to improve your health.
Is It Just Holiday Habits or Something More Serious?
With the holiday season approaching, it's important to recognize that our eating habits and stress levels can quickly veer off course. I can attest to indulging in an exorbitant amount of sweets and holiday cheer just as much as the next mom, but I think it's super important to know when it's not holiday stress or that second helping of pumpkin pie giving you red flag-type symptoms like these:
Rectal bleeding
Diarrhea that wakes you up in the night
Weight loss (defined as 5% of body weight)
Fever
Inflammation in other parts of the body other than the GI tract—including arthritis, ulcers of the mouth, joint pain, or inflammation of the eye
As a Crohn's disease patient, it was important for me to know that IBD treatment is necessary in healing the inflammation (thus eliminating these symptoms), and also in preventing additional bowel damage that could lead to more severe complications. As in my case, and per my recent call with Dr. Hanauer on the subject, aggressive treatment from the start (a "top-down approach") is favored over the traditional step-up approach with less intensive therapies to start. A mom of three at the time, I had absolutely no time for trial and error when it came to those symptoms.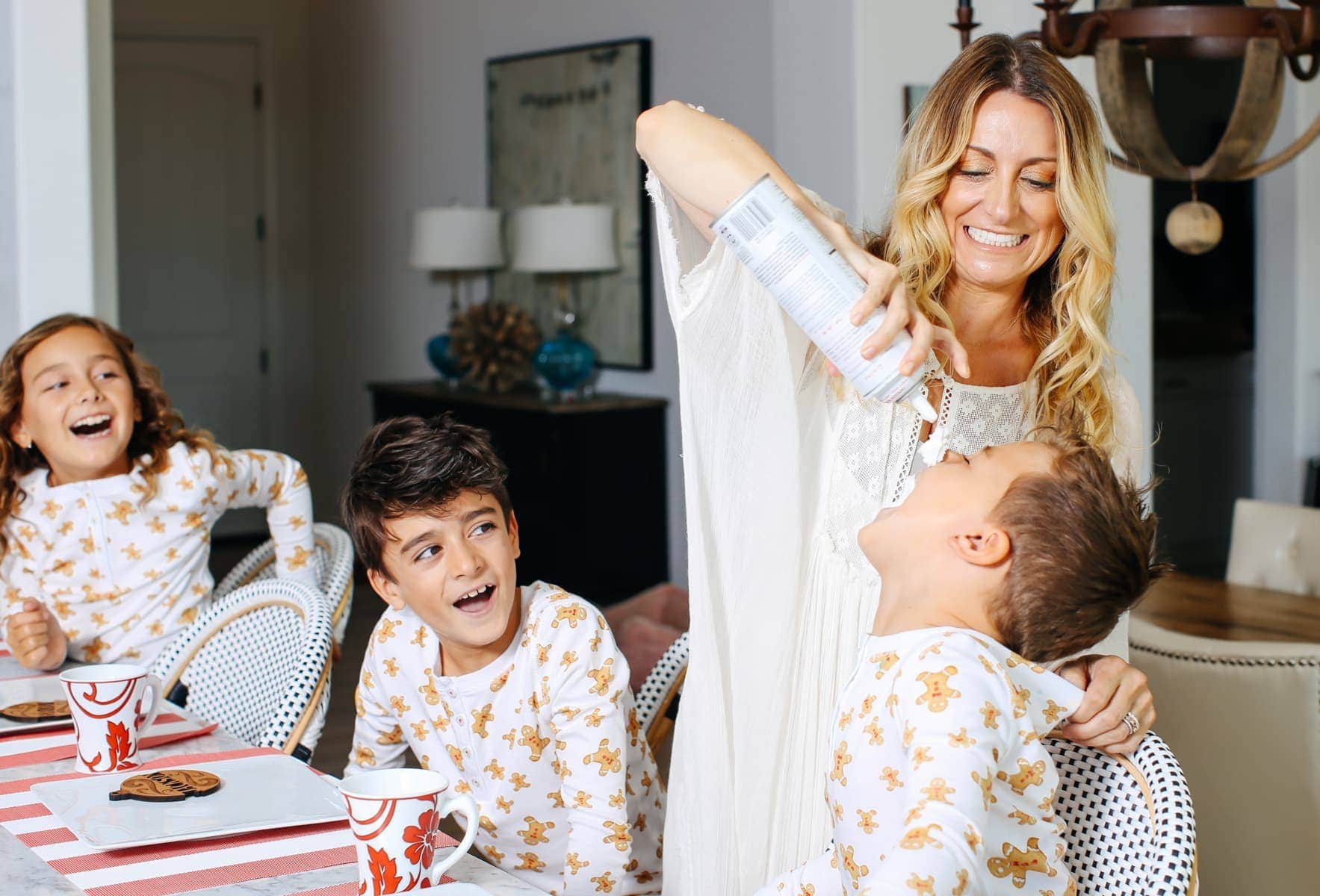 My Crohn's Disease Story
My Crohn's disease diagnosis came after a very rough pregnancy. I was pregnant with twins, and having lost one twin in utero, my body went through significant changes. I'll never know how or when this autoimmune disease actually hit me, but either way, I knew something was off. I have always believed in listening to my body, so after experiencing symptoms (I'll spare you the details), I brought it to the attention of my doctor, who ordered a colonoscopy.
"Wait, a WHAT?!" I screeched to my husband. My initial reaction was less than mature. My plan was more like PANIC and PROCRASTINATE. But after thinking things through, and knowing that early treatment outweighs the inevitable, I scheduled the procedure. As luck would have it, I was relieved to hear that the disease existed in only 5% of a specific area. But had I not sought early treatment, I may be in a different predicament. Since diagnosis 6 years ago, I've been on the right medications, and have had only one incident when symptoms returned. If you're interested in learning more, click here to see some common prescription medications for IBD.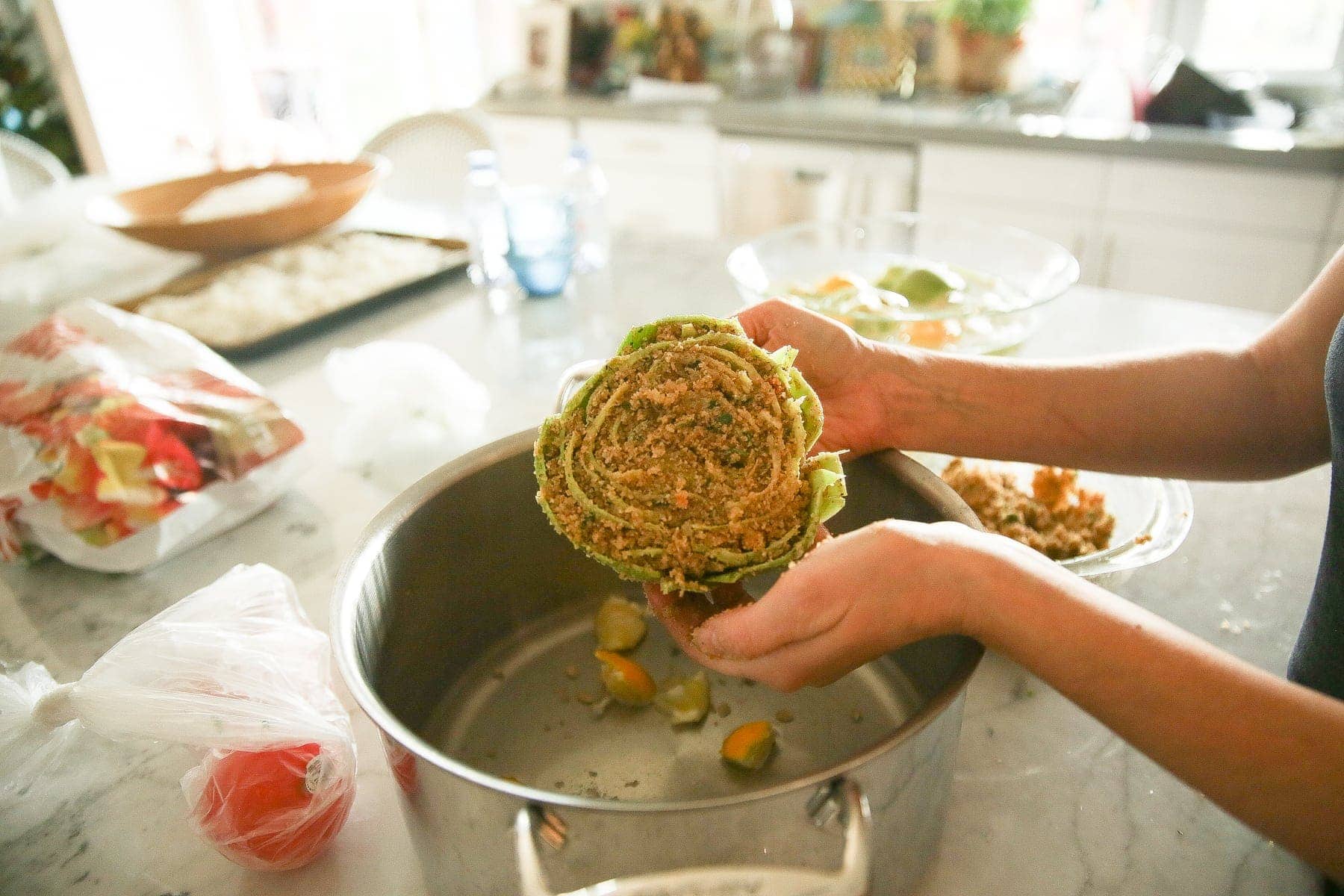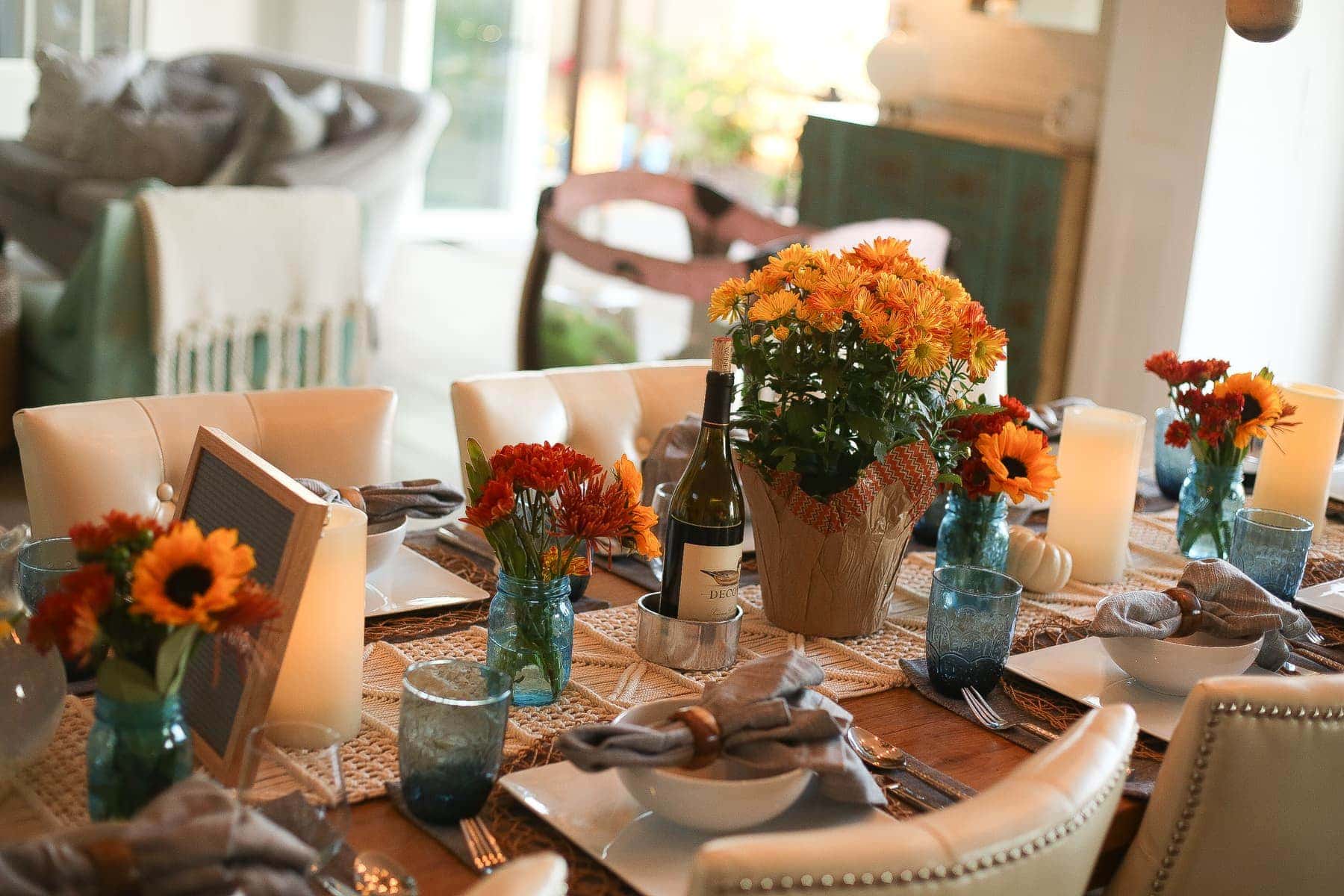 Five Tips for Being a Self-Advocacy Superstar
I think these tips go without saying, but I wanted to share! If you or someone you know has symptoms of IBD, self-advocacy is your number one weapon in the fight against this disease.
Be honest with your doctor about your symptoms and whether the medication you are on (if you are taking one) is alleviating symptoms for you
Be prepared for doctor appointments

Be aware of any pre-appointment restrictions
Write down symptoms
List all medications
Take a family member or friend along
Write down questions to ask the doctor—click here for a list of questions to consider

Track your symptoms using an app called GI Buddy
Engage with other folks with IBD in virtual or real-life support groups
Take control and manage your symptoms with this arsenal of info from the Mayo Clinic
As mentioned, the goals of early IBD treatment are clear and simple: heal inflammation, and prevent additional damage. But the real win for me is quality of life. After 6 years with IBD, I am grateful for the treatment plan that allows me to be full-time wife + mom, and do all the things that I enjoy, symptom-free – even if it is indulging in that extra piece of pumpkin pie or white wine spritzer (my go to holiday bevvie)!
For more information and support, view our Facebook Live Chat that happened on December 8th!

Please note these links are being provided as a convenience and for informational purposes only; they are not intended and should not be construed as legal or medical advice nor are they endorsements of any healthcare provider or practice. Med-IQ bears no responsibility for the accuracy, legality, or content of the external site or for that of subsequent links. Contact the external site for answers to questions regarding its content.
Tips for Parenting In Style...
Never boring, always awesome. Keep up to date with the latest from City Girl Gone Mom.