This Post Is Sponsored By My Brand Partner, Arhaus! Thank You For Sponsoring CityGirlGoneMom! As Always, All Opinions Are My Own!
It's that time of year! I'm decking the halls, making sugar cookies, and trying my best to hide the presents from the kids. Christmastime means more than just baking and gifts, and for us, it's only made merrier by the decorations and warm comfort of a fully-decorated home. And while I love all my Christmas pieces, sometimes I like to add something new to keep my decor fresh and updated! With some of my friends over at Arhaus, I picked out some new pieces to make the season even merrier. (I've needed it after the year we had!) Check out some of my favorite ways to update my Christmas decor each year!
---
Many of the festive traditions we have today came about in the Victorian era – such as Christmas cards, gift-giving, and lit Christmas trees. Queen Victoria and her husband Prince Albert were huge fans of Christmas!
---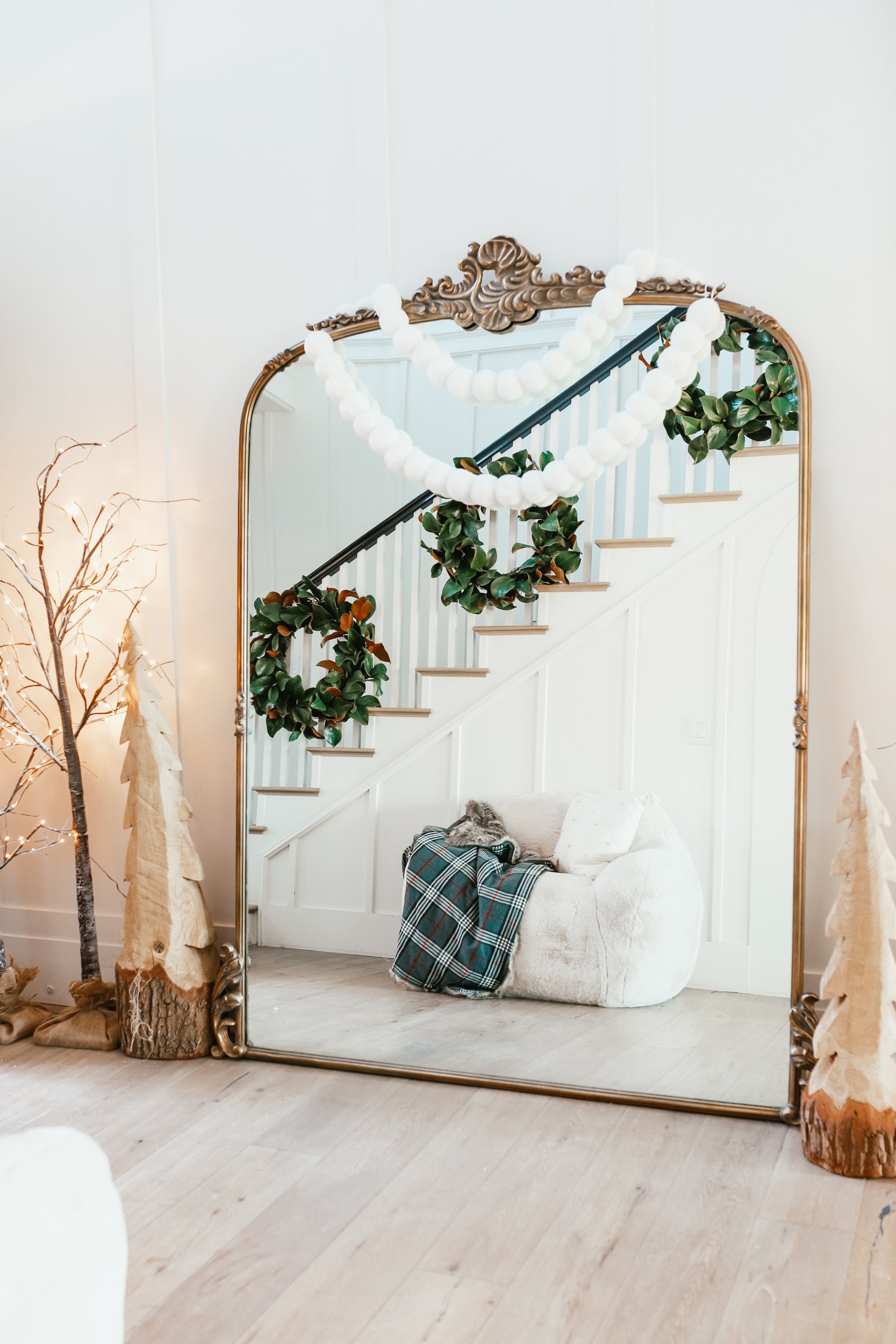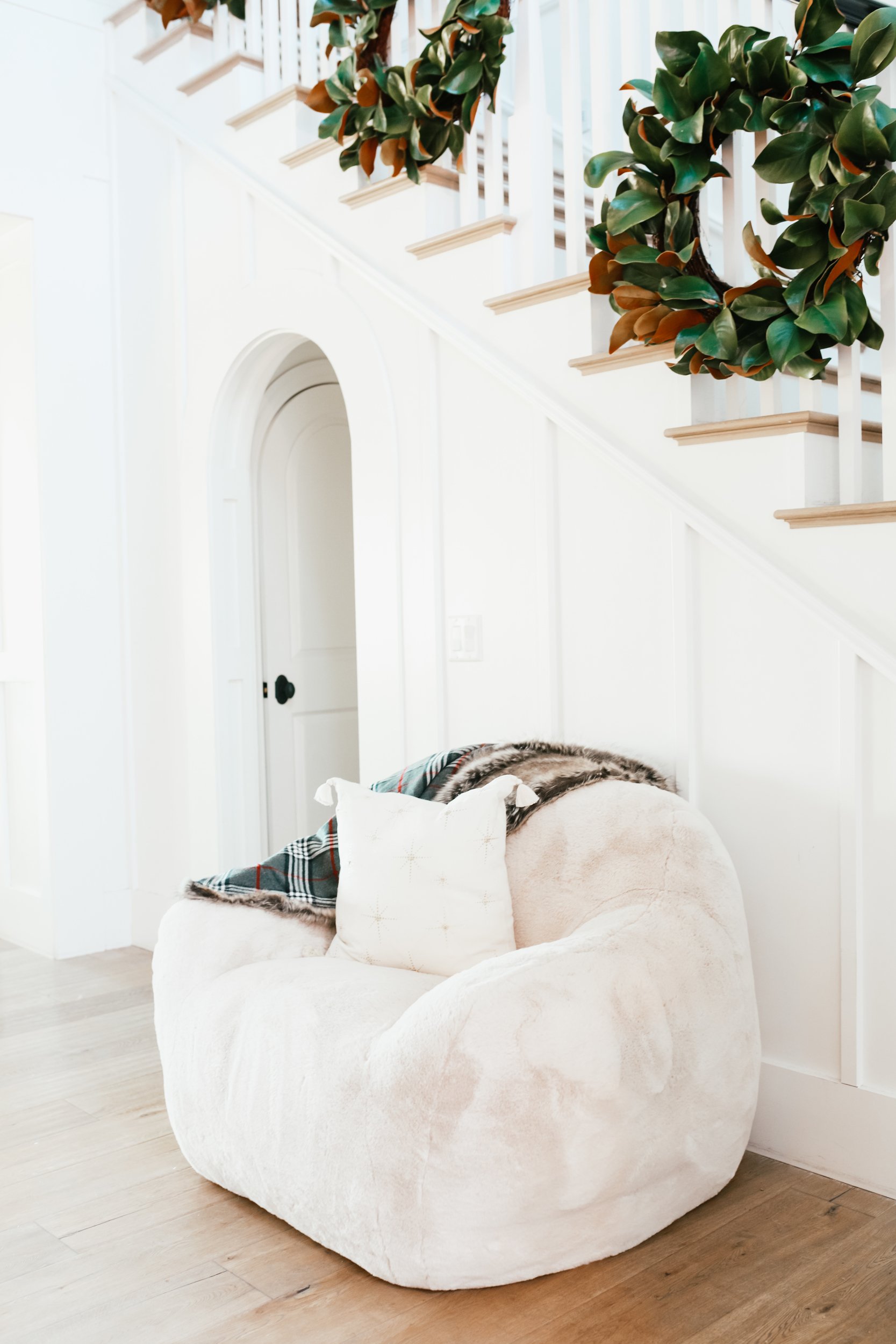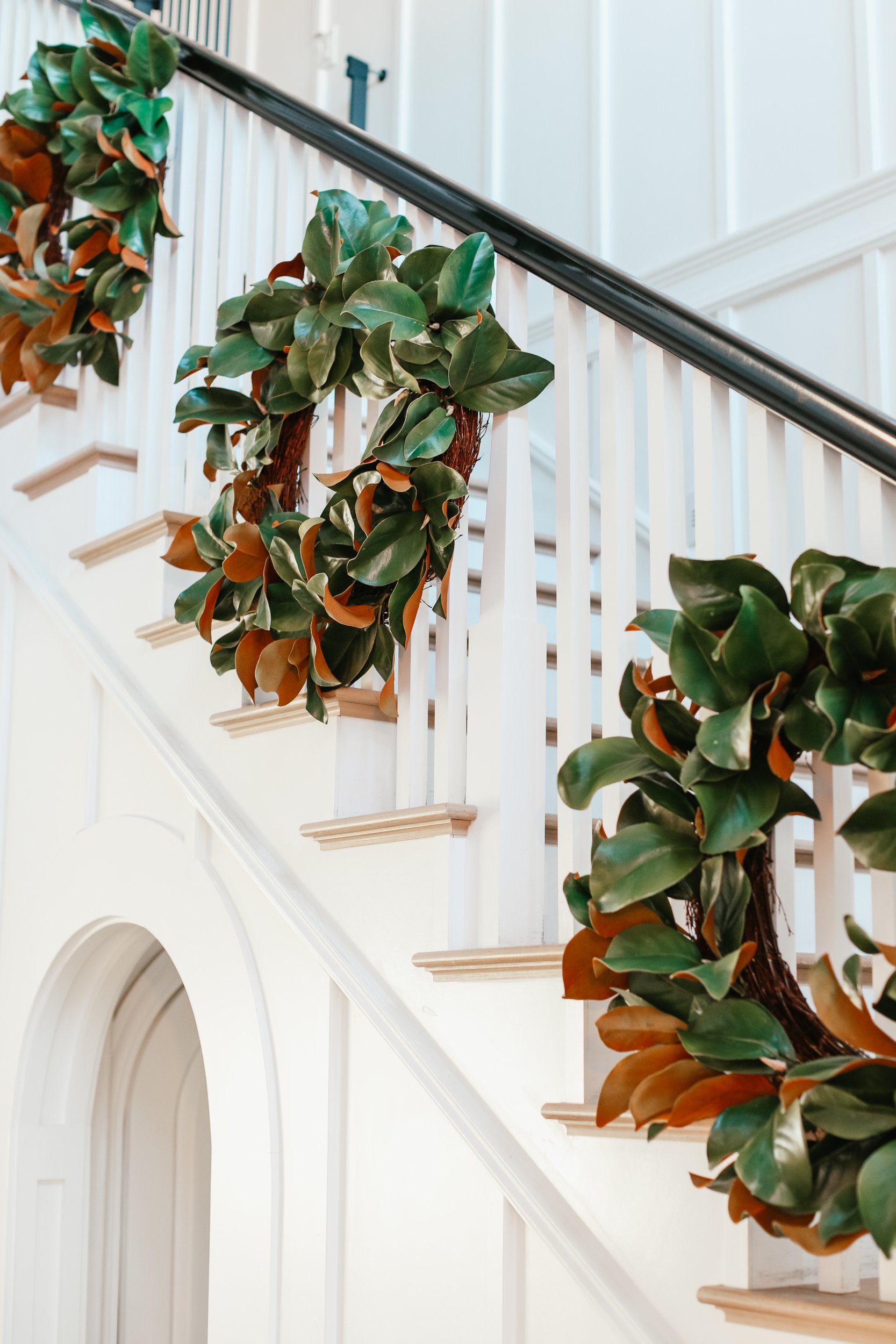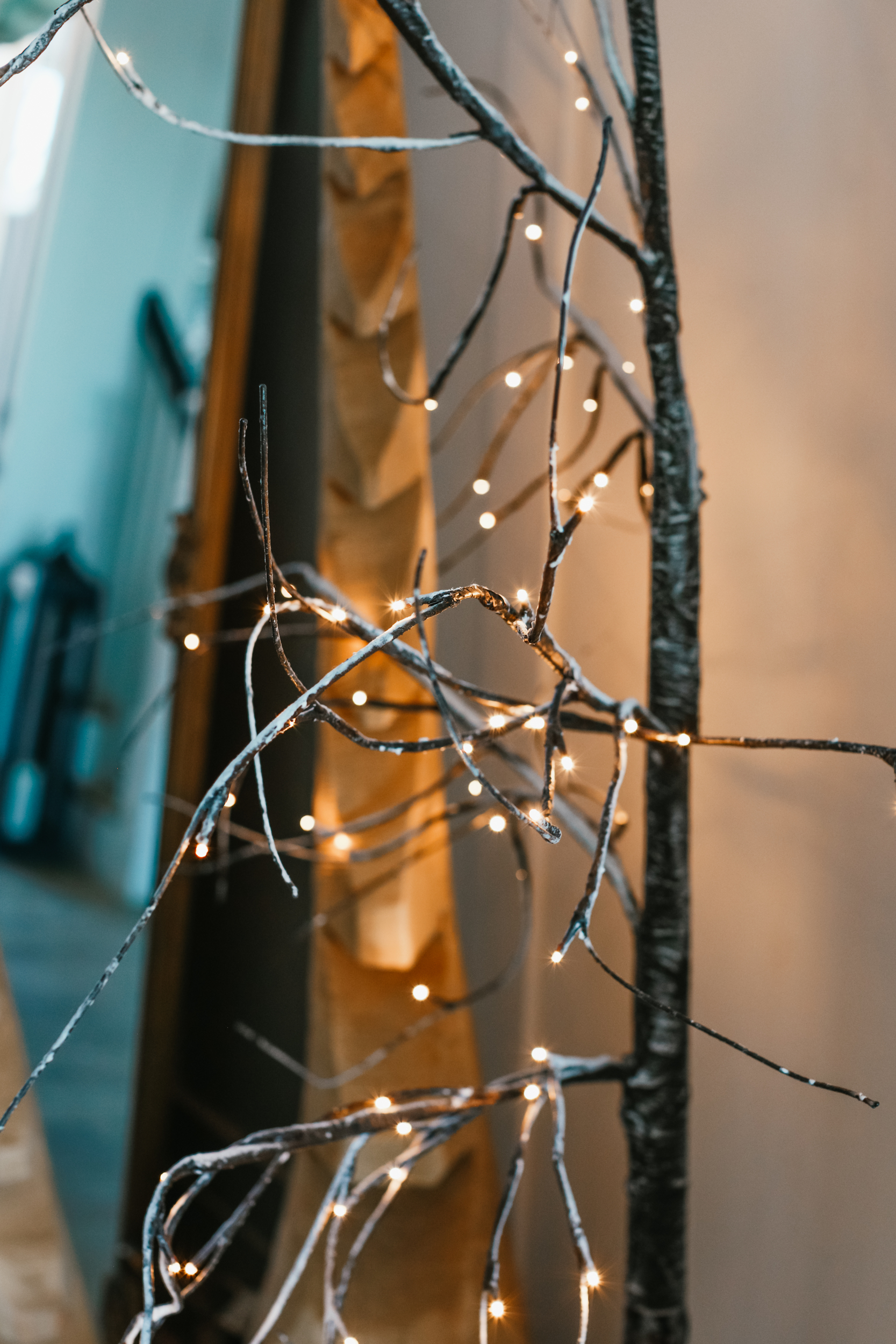 Switch Up Your Holiday Theme
I love having natural rustic decor around the holidays rather than the traditional red and green, but I like to mix up each year. Sometimes I go very rustic, sometimes I add a pop of color, and sometimes I add a sprinkle of sparkle. A few Alaia star pillows add some texture and sparkle to the couch and chair and make our seating inviting and comfortable.
Find your style and stick with it, but to keep it from feeling stale year after year, change it up with a couple of new, on-theme pieces. Or try switching up where you normally put your decorations! This year I updated my entryway by adding some lighted twig trees from Arhaus and a big puffy snugg faux fur chair as seating by the door. But of course, I needed to keep my favorite faux magnolia leaf wreaths on my staircase.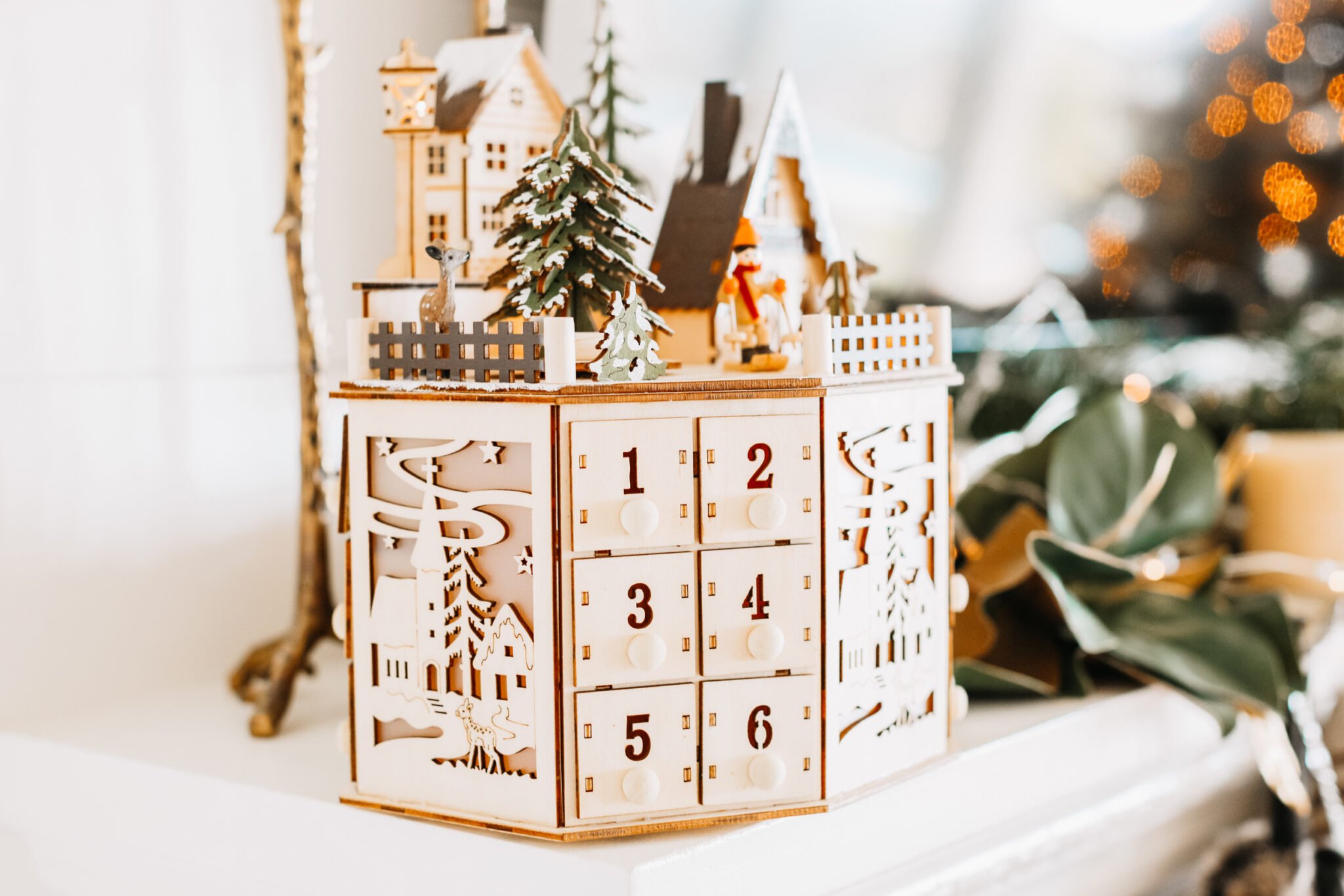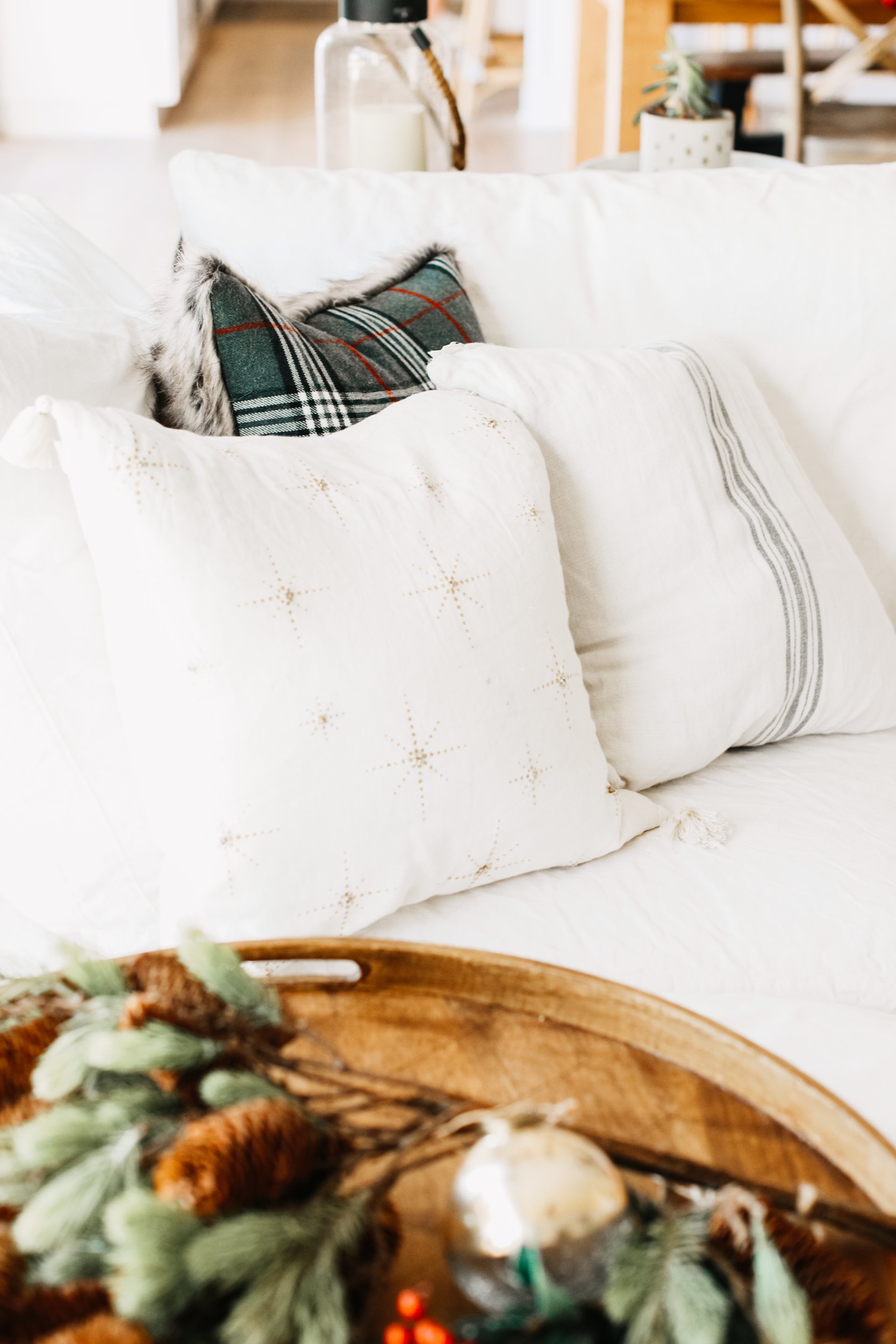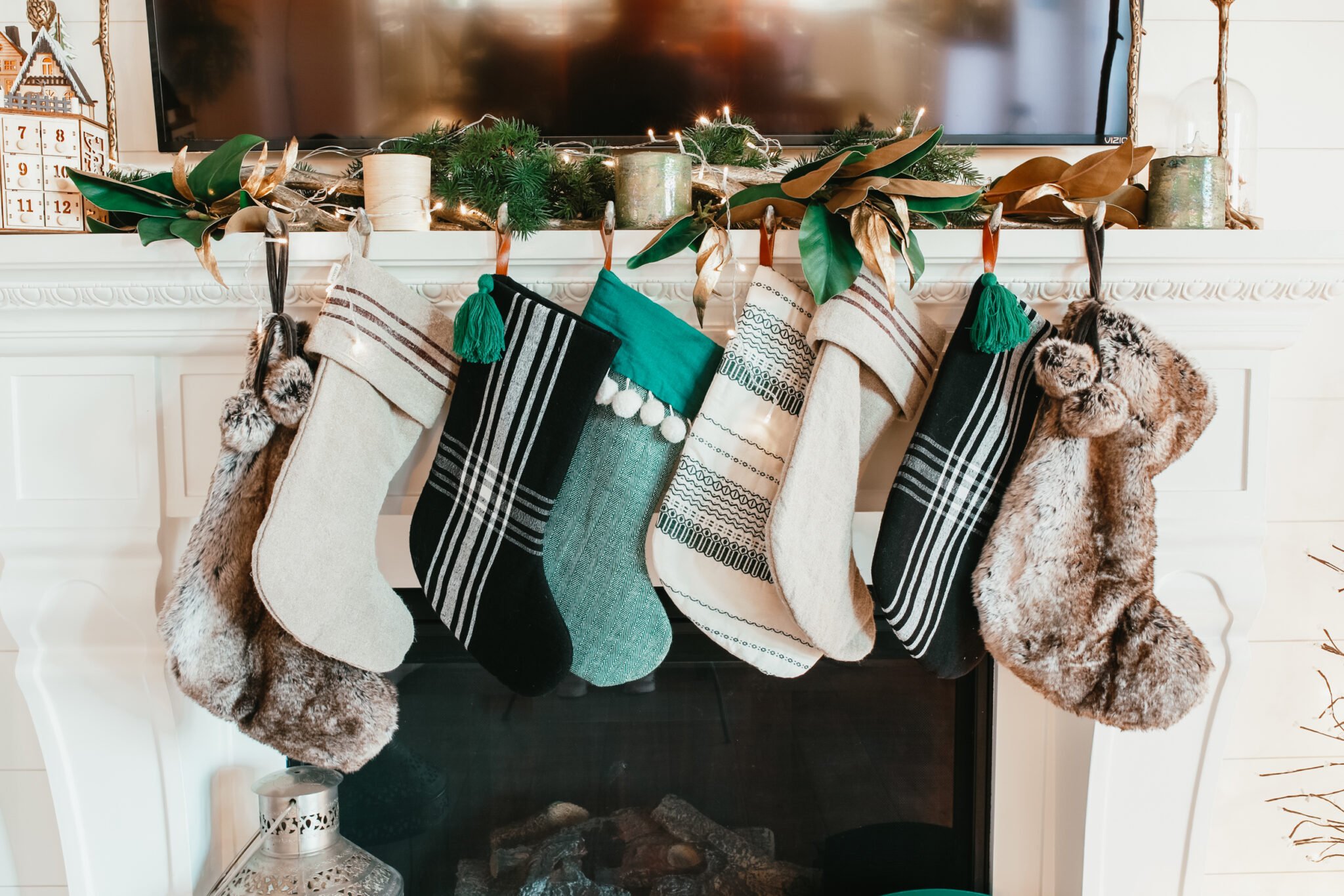 Only Add Heirloom Pieces
I try not to buy new decorations every year, but sometimes it's hard with so many fun items on sale! When finding which pieces to add to my Christmas decor, I try to find pieces that will last for years and be a permanent fixture of our holidays to come. This doesn't mean you can't buy some fun, one-off pieces, but when you're investing in key Christmas pieces make sure they'll work for your family long term. For example, our new advent calendar can be pulled out year after year, and our new pre-lit classic faux plaza pine can be up from November to February without drying out!
Plus, once the kids grow up and start to have Christmas at their own houses, I'm sure they'll have a few pieces from their childhood they'll want to incorporate into their own traditions. Whether it's their stockings, faux garlands, or a warm holiday blanket, I want those pieces to last and make many generations happy!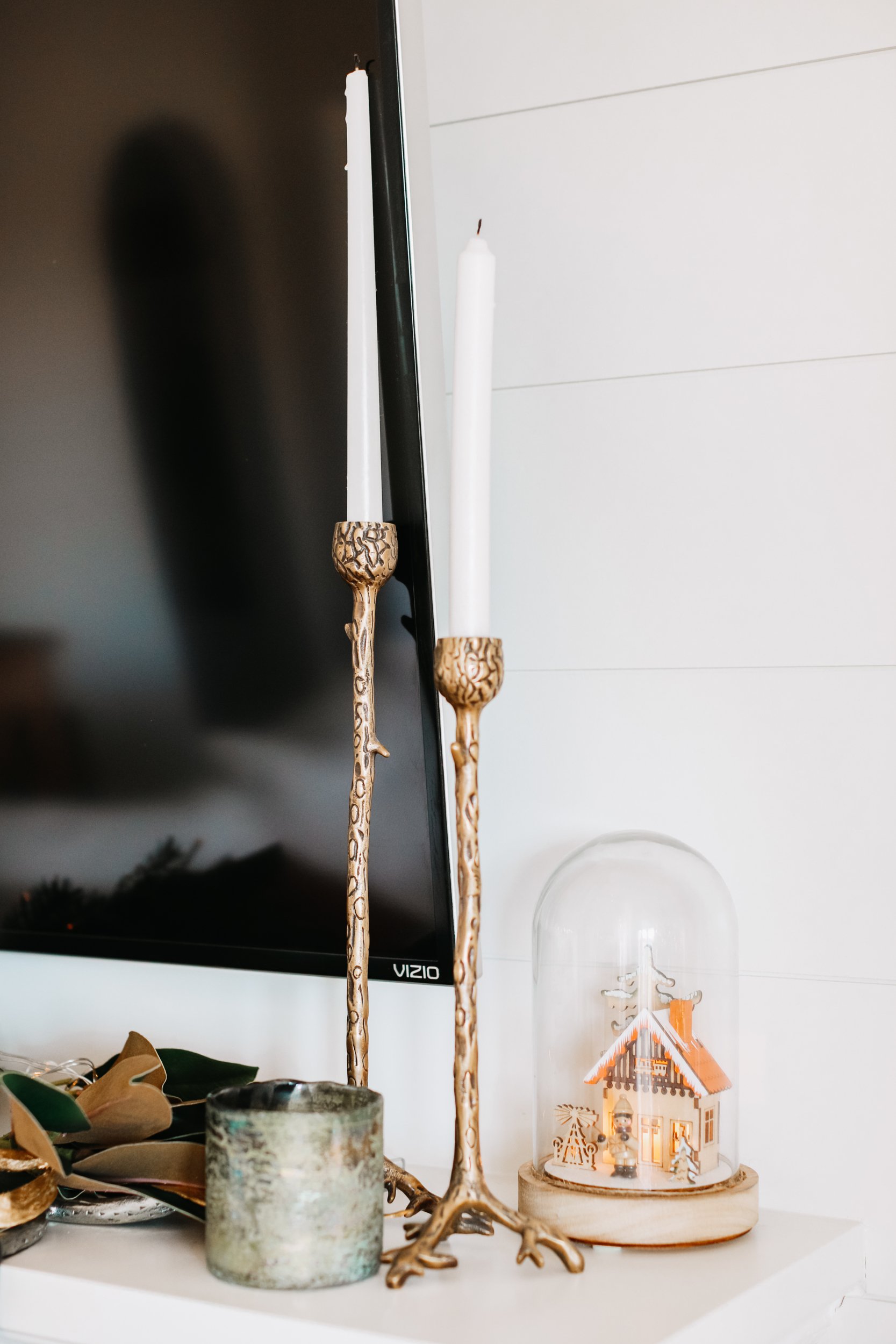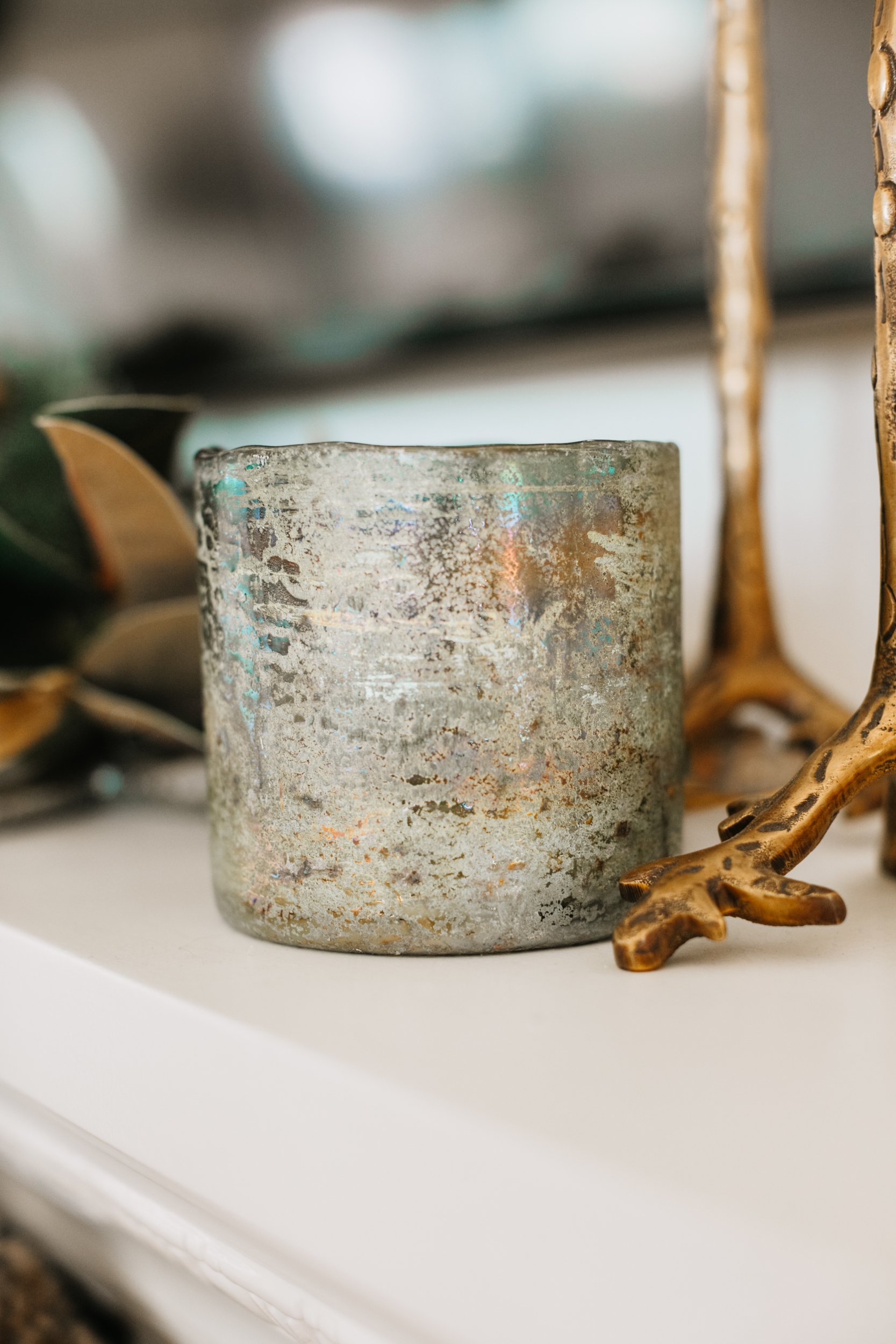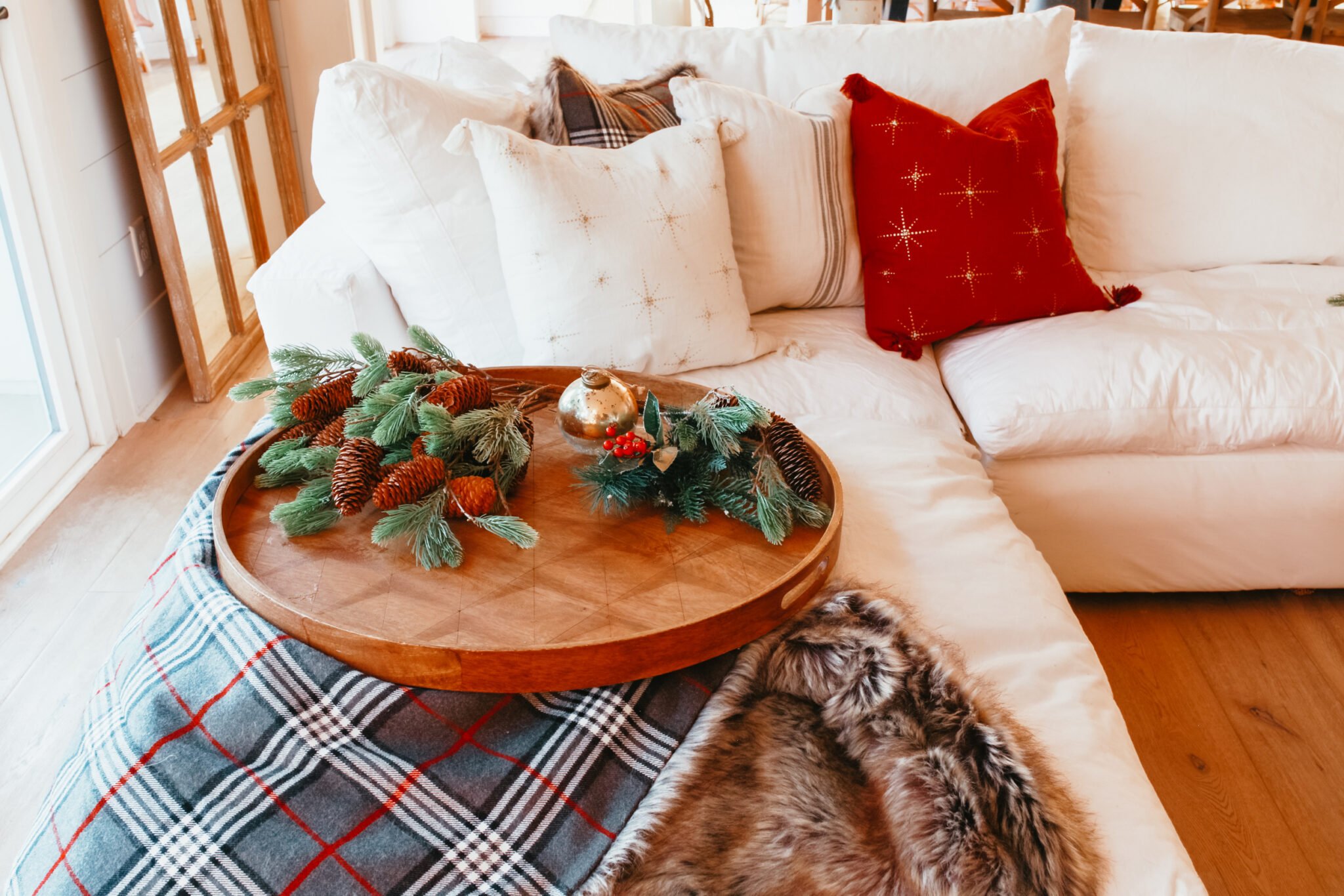 Accessories Make the Home
Rearranging your favorite Christmas accessories into new spaces can feel everything feel fresh and updated. My Arhaus Acadia taper candle holders have been an annual favorite and they work almost everywhere in my home. Each year, I buy some additional candles to replace the ones I finished the year before like the mercury bourbon vanilla glass candle and the mistletoe mercury glass candle.
With my favorite granada round tray it's easy to update with some new greenery, ornaments, or accessories. Each Christmas, I pull out the tartan reversible faux fur throw to soften up the couch. This year, I grabbed the tartan tree skirt to match! It ties the room together and makes everything—even the space under my beautiful Christmas tree—feel more seasonal!
---
Every year, Norway sends a beautiful home-grown Christmas tree to London, where it is decorated with lights in Trafalgar Square. The tree is a gift to say thank you for the help the UK gave Norway during World War II.
---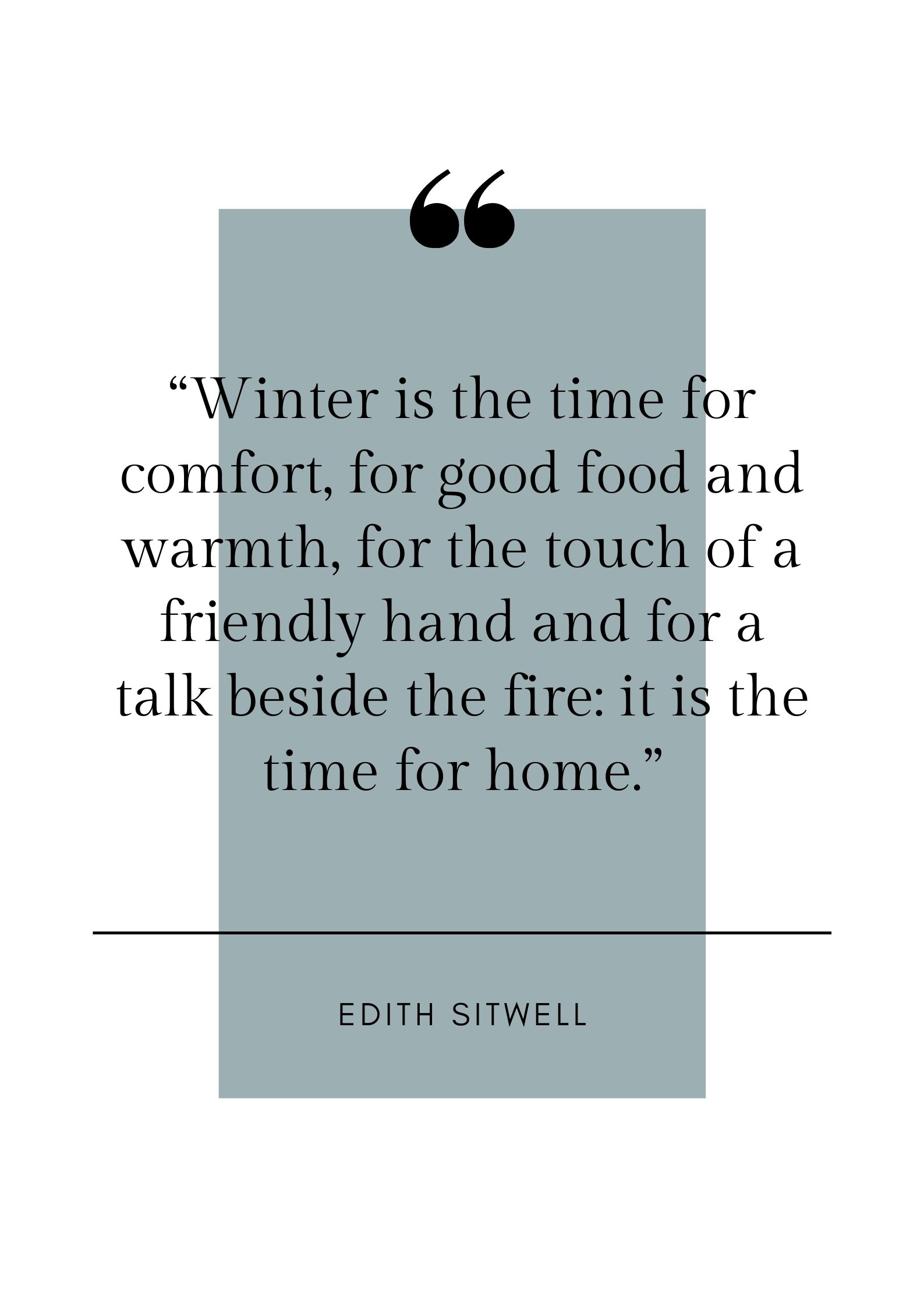 Tips for Parenting In Style...
Never boring, always awesome. Keep up to date with the latest from City Girl Gone Mom.