How to Keep Your Kid's Hand-Me-Downs Feeling New & Clean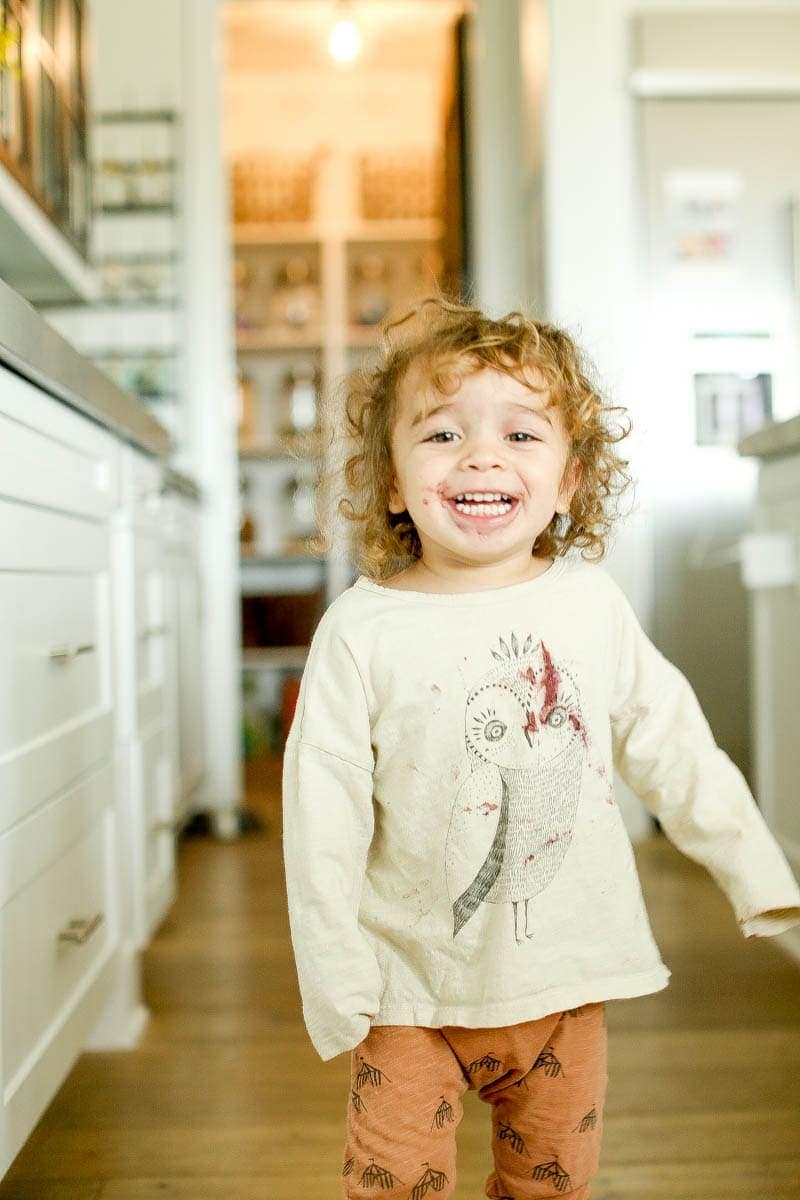 This Post Is Sponsored By My Brand Partner, Clorox®! As Always, All Opinions Are My Own! Thank You For Supporting CityGirlGoneMom!
How to Keep Your Kid's Hand-Me-Downs Feeling New & Clean
Long before the term "hacking" became mainstream, moms of multiples were doing it for centuries. To win at big family parenting without breaking the bank, we've got to be clever, resourceful and efficient. Because, let's be real, we can use all the help we can get. And when I find something that makes my life easier, you'd better believe I'm going to share it with my mom tribe.
It's no secret that hand-me-downs are the way to save, and I've had a system going since before my first baby grew out of his onesies. As any younger sibling knows, hand-me-downs are a rite of passage, for better or for worse. With kids, stains are inevitable and buying new clothes year-after-year can add up quickly. But, by using Clorox 2 Stain Remover & Color Booster in our laundry routine, those recycled clothes stay stain-free and looking bright for the second, third and fourth child…that's what the 2 is for.
---
Your clothes may look clean after a wearing or two, but that doesn't mean they are. Seventy percent of laundry soil is actually invisible.
---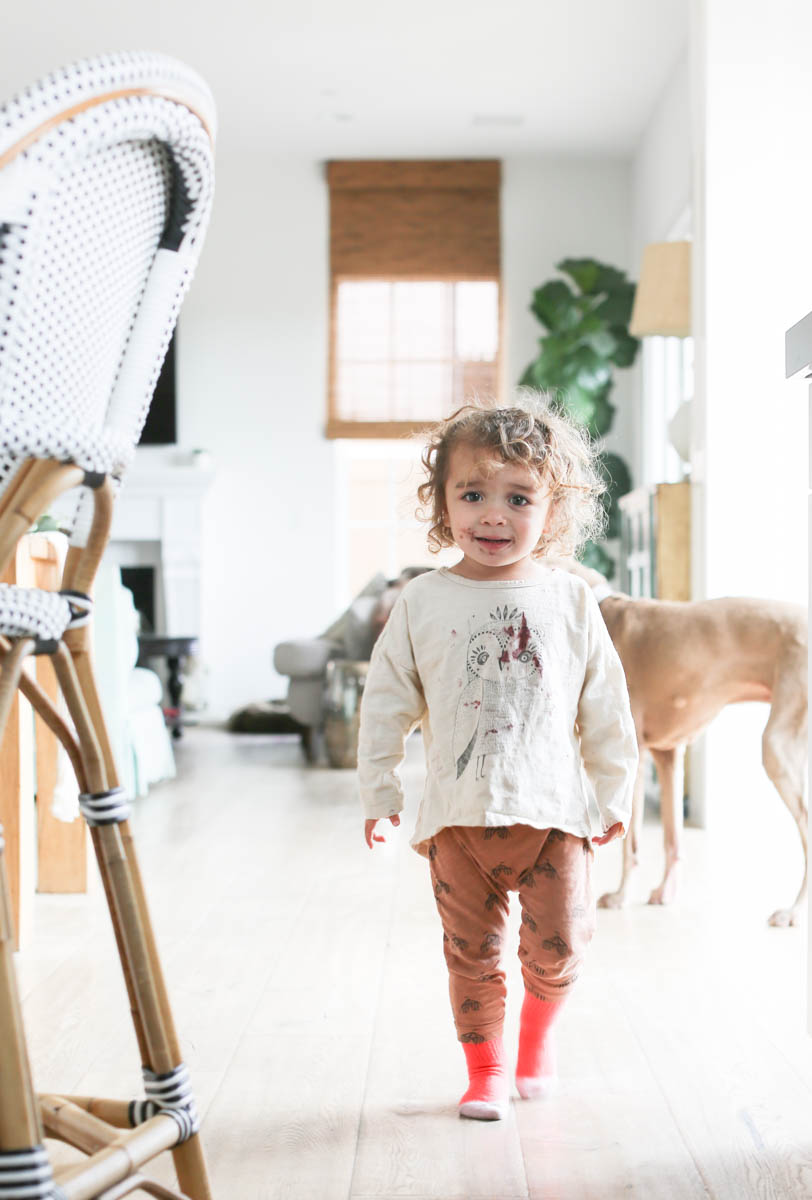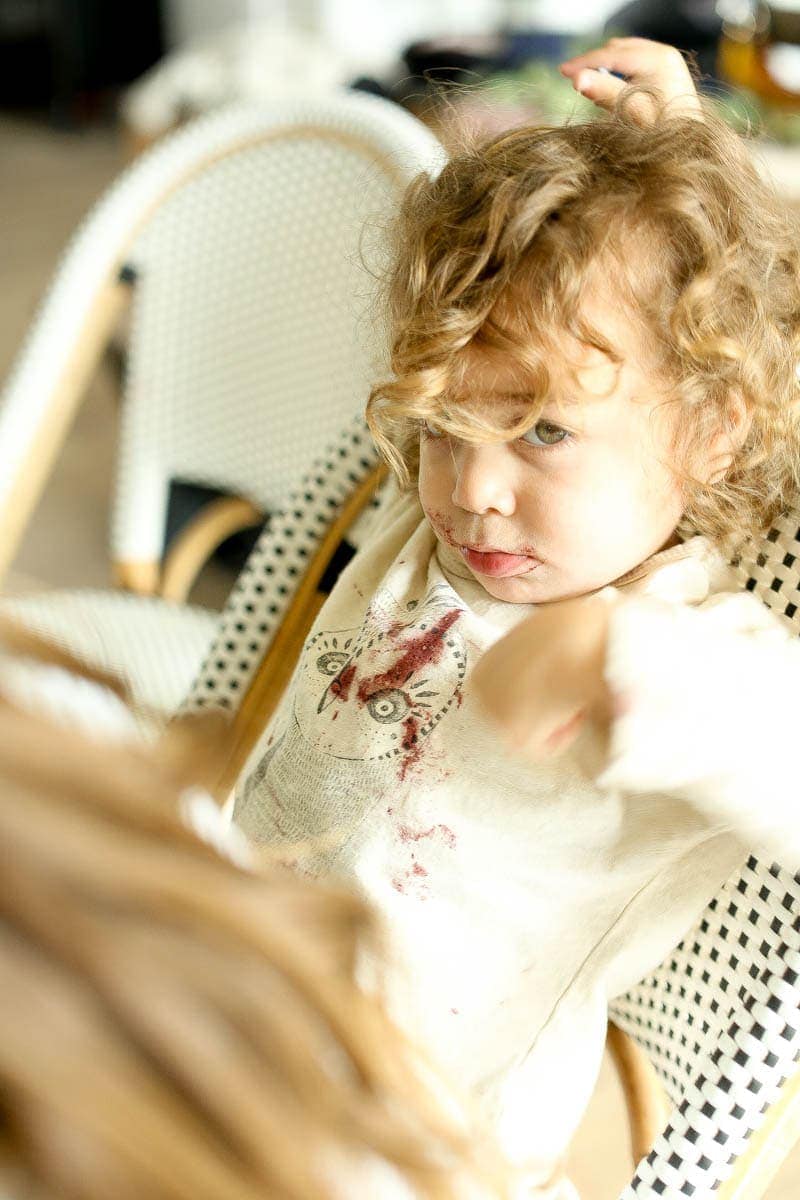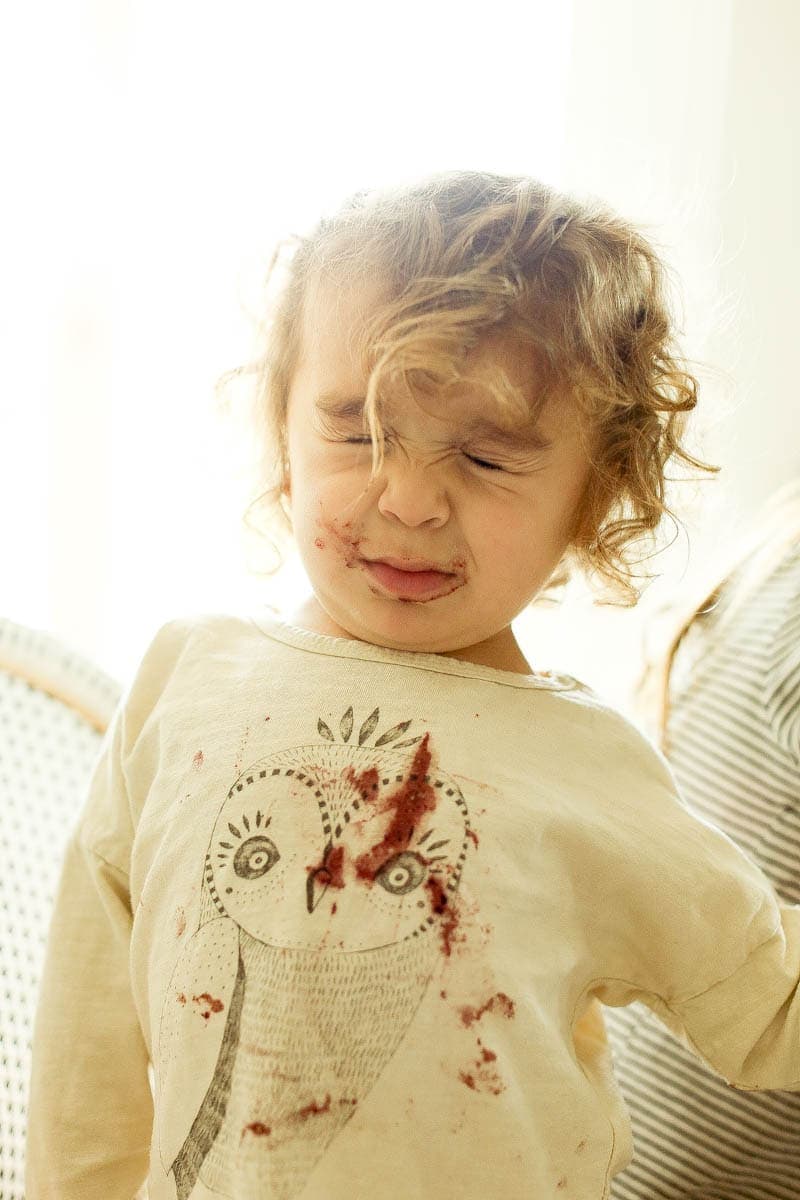 Keeping Their Favorites Clean
My youngest is now a full-fledged toddler! And although much of what he wears has been passed along from his older siblings, these days he's celebrating a new season of independence. All of a sudden, he's become obsessed with dressing himself and is very vocal (albeit his limited vocabulary) about wearing his favorite shirts, dresses, dance clothes⁠—he has an opinion about his whole closet!
But when he was only two-years-old, he first discovered his favorite shirt. Initially, I had no idea he had a favorite shirt. Why would he? He was just two! But after days of listening to "HOO-HOOO, HOO-HOOO!!,", I finally understood that he was asking for his owl shirt, generously passed down from his older brother. And who can blame the kid? If mommy's favorite hat was nowhere to be found, she'd probably lose it, too. The infamous owl shirt has made its way down the line of boys in our house. But ultimately, it became Brody's go-to staple. It was just a matter of keeping his favorite hand-me-down clean enough to wear.

---
At Walt Disney World, the laundry cast members wash an average of 285,000 pounds each day. In addition, between 30,000 and 32,000 garments are dry-cleaned daily.
---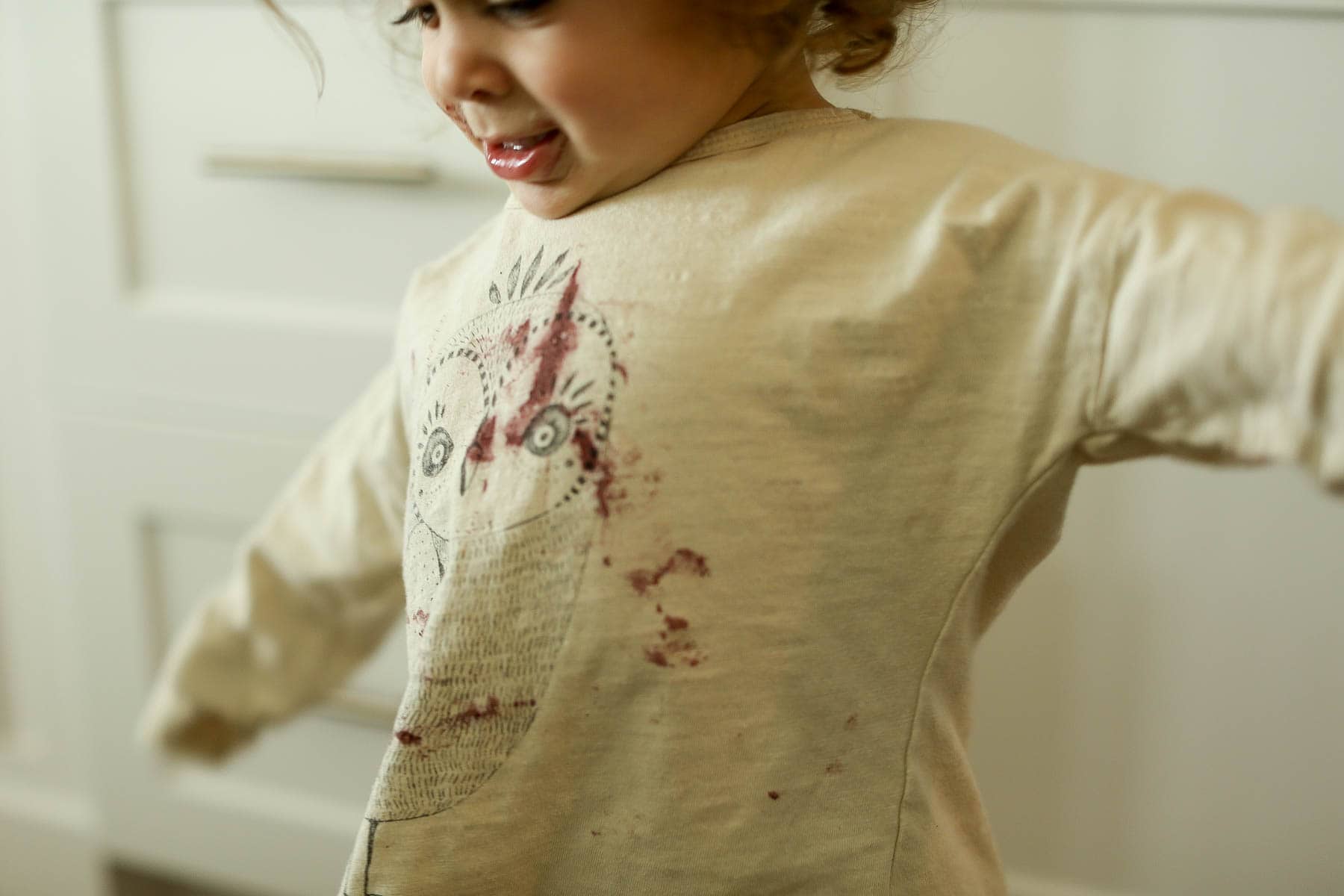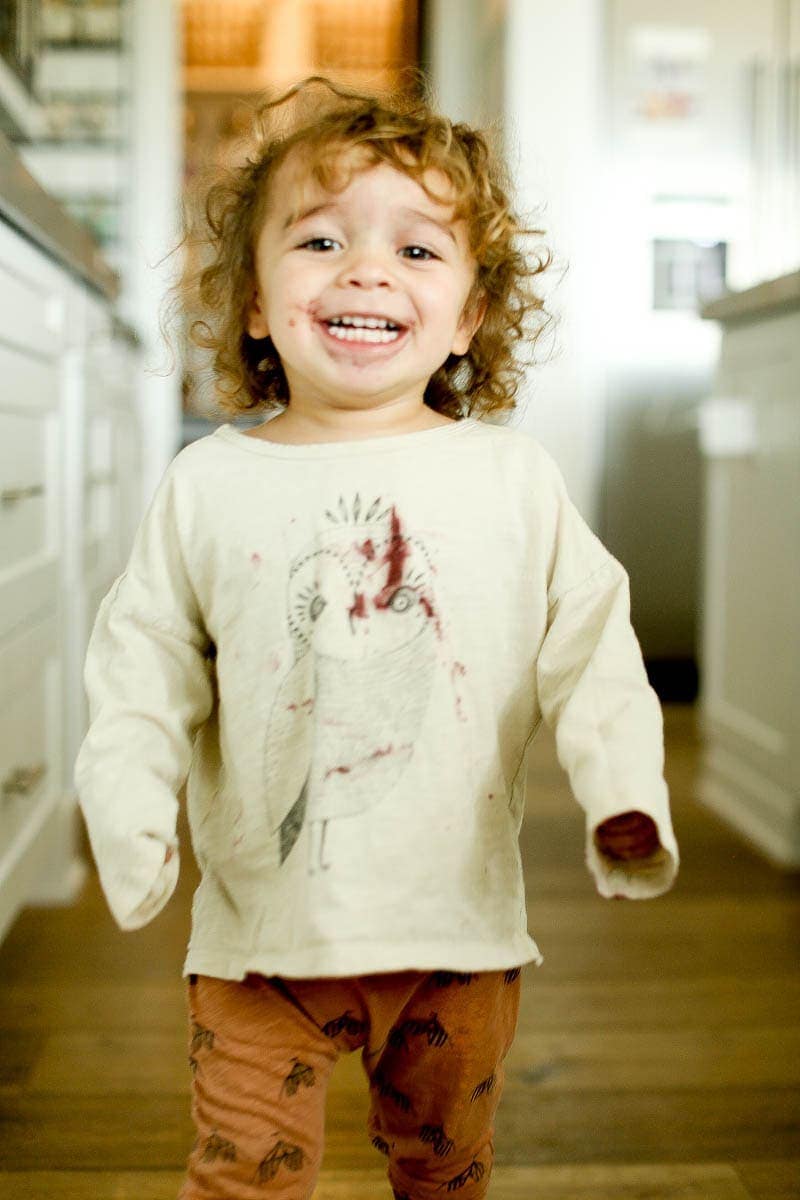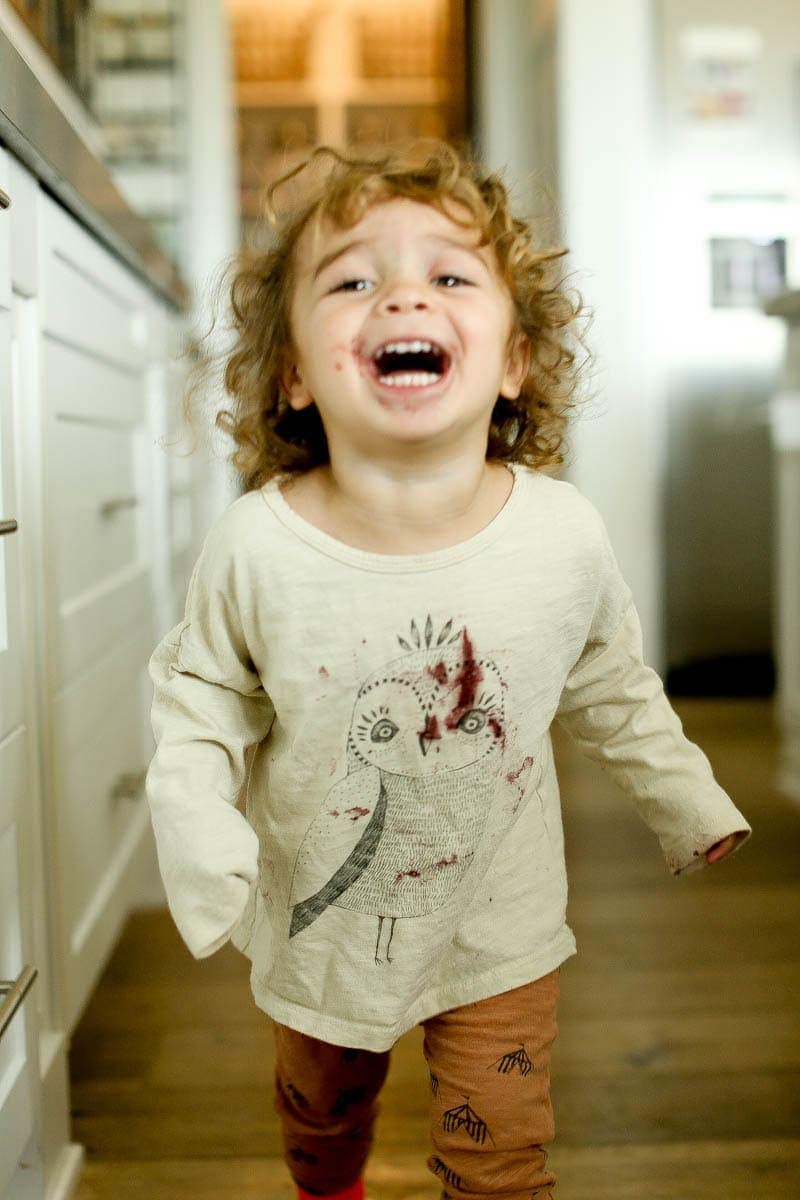 Make Sure They Can Always Wear the Clothes They Love
If you've got a toddler, you know all about the strong-minded and sometimes stubborn phase of wanting to pick out clothes for themselves. And there's always that one item they'll insist on wearing EVERY. SINGLE. DAY. As great as it is to see our little humans finding their independence, apparently no one's told them how annoying it is to remove stains from their self-selected uniform day in and day out. As a matter of fact, his favorite little "hoo-hoo" shirt collected new stains by the hour. That's where my new mom hack from Clorox 2 came in as it can either be a pre-treat to tackle tough stains or used in the wash with my normal laundry detergent to keep clothes bright. Here's why it works:
Using it as a pre-treat product by directly applying the product to the stain. I was able to remove the toughest of stains.
When you pair Clorox 2 Stain Remover & Color Booster with your favorite detergent in your laundry load, you can actually remove four times more stains and brighten twice as much as using detergent alone.
After countless washes, Clorox 2 has kept our clothes looking new and brighter longer than other stain treatments.
I've been able to save stained clothes even after they've gone through the dryer by pre-treating with Clorox 2 Stain Remover & Color Booster, then washing as usual with Clorox 2 product and detergent.
Plus, for your little ones, there's a Clorox 2 Free and Clear formula option, made without dyes or perfumes, ensuring gentleness for sensitive skin.

---
The average American family does 8–10 loads of laundry each week.
---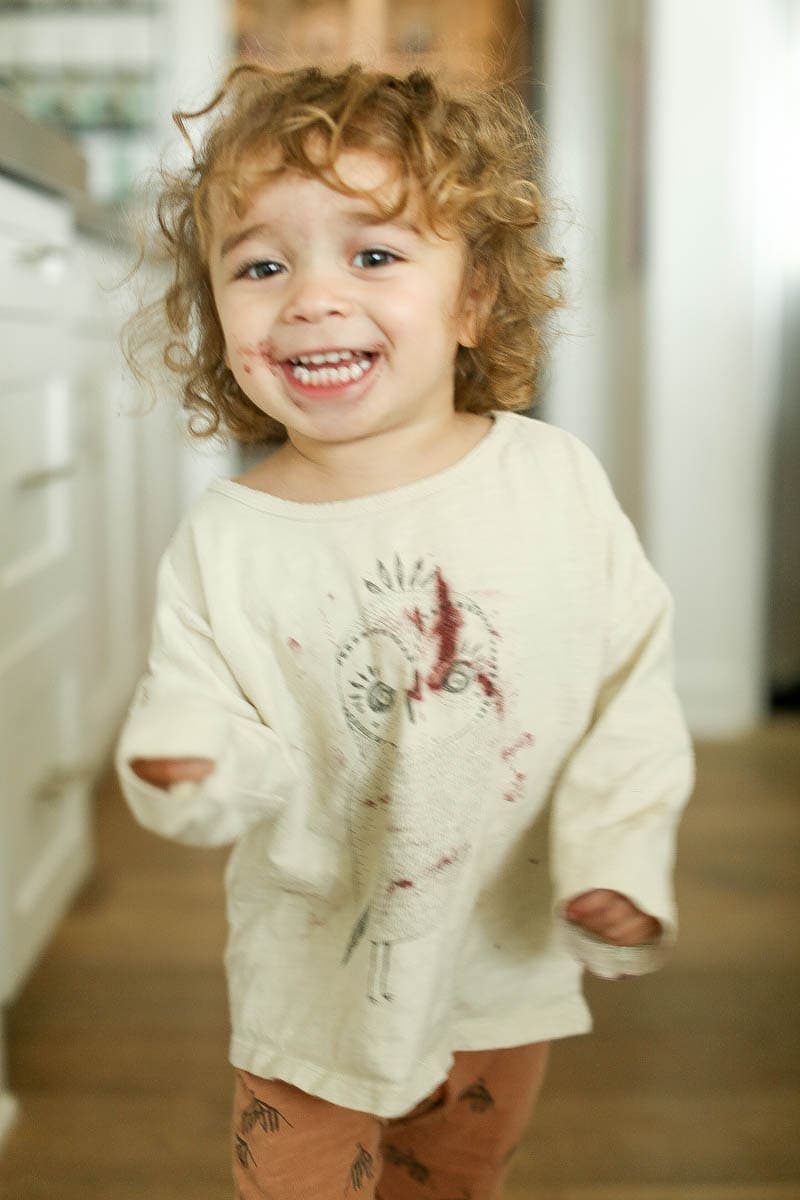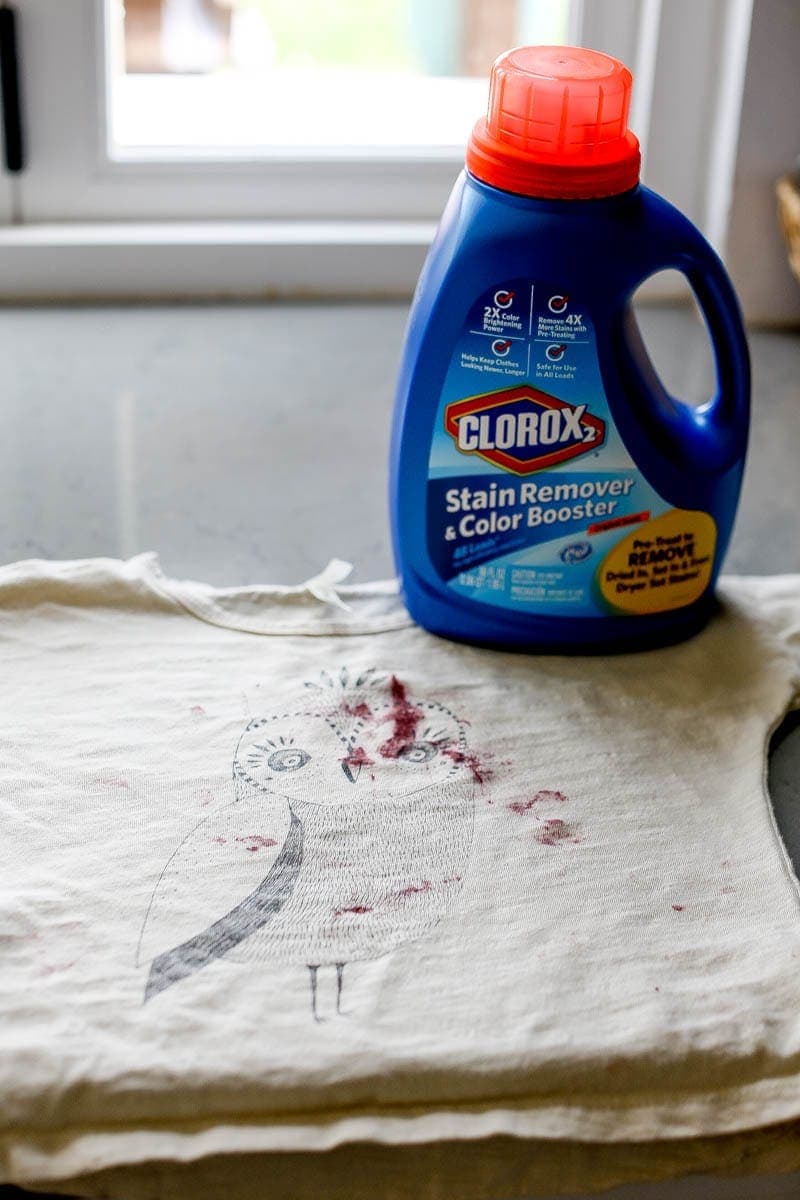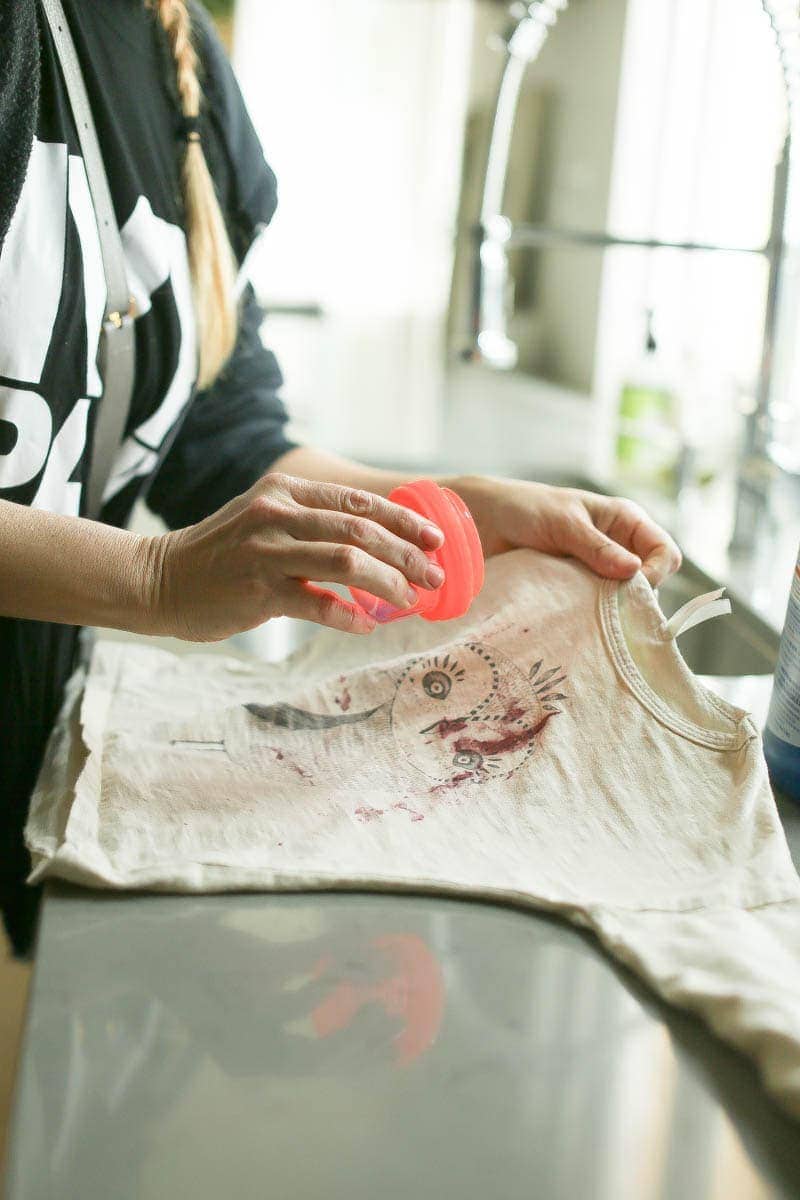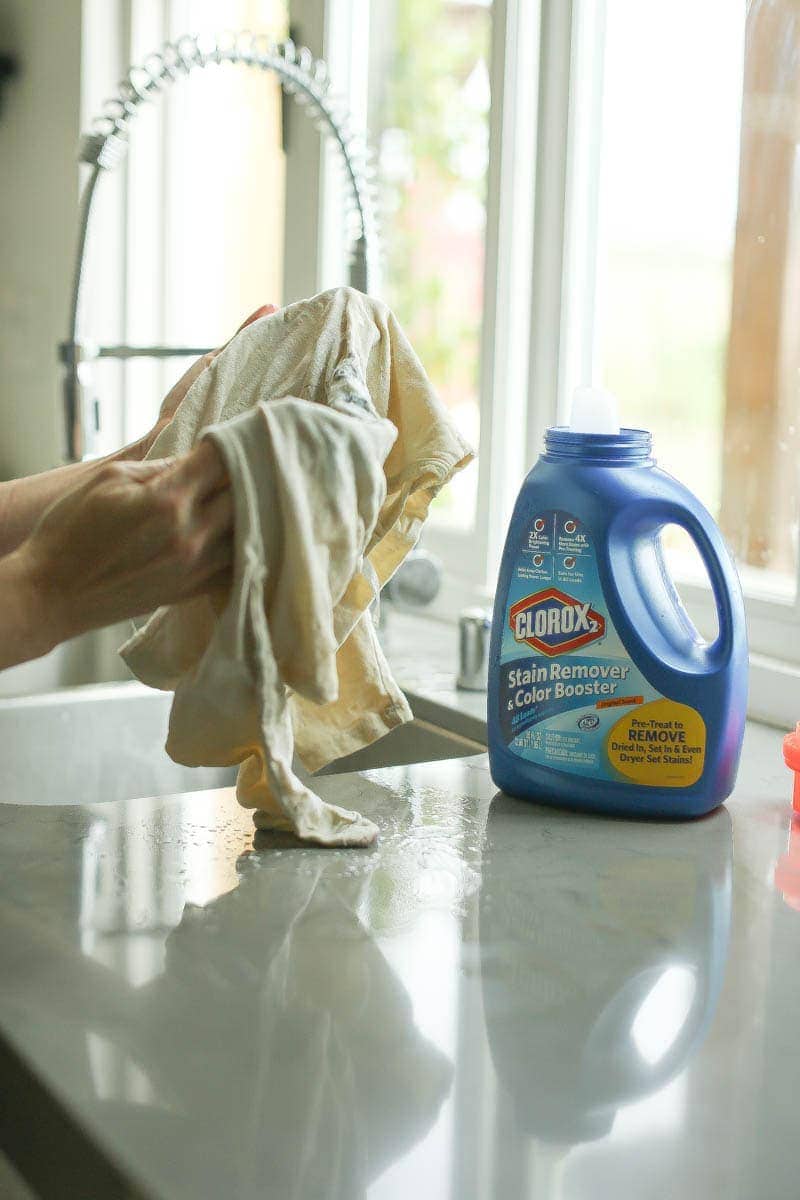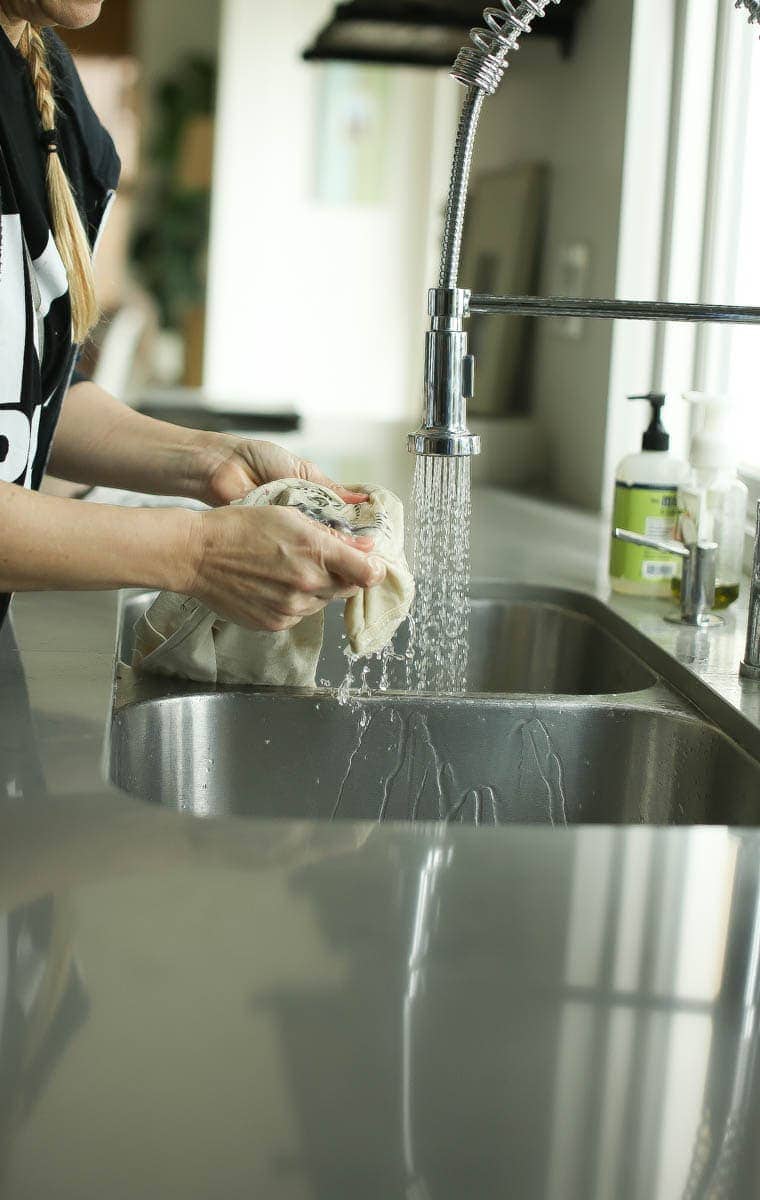 Fight the Messiest of Spills
Even the toughest of stains don't stand a chance in the Schaffer household. Spaghetti? Forget about it. Blueberries? Not a chance. Grass, my a**. We've been there and done that, and pre-treating for 5-10 minutes with Clorox 2 has won us over. It's become a staple in our home. Baby Brody gets to sport his new favorites on the daily (or whatever outfit he's feeling that morning) and mom's favorite #ootd is saved, yet again, from that coffee (or was it wine?) spill.
Thank you Clorox for always having the formula that works, keeping our clothes bright and fresh over and over and over. Whether it's protecting and cleaning hand-me-downs for your number two, three or four, or making sure that their "It" shirt stays intact for as long as it fits, Clorox 2 has our back. Besides, the messy moments are the ones that we're all going to laugh about and remember for a long time to come. So, stop worrying about the mess, enjoy the moment and let Clorox take care of the rest!
---
Whether your dryer is gas or electric powered you can thank Pochon from France who created the hand-cranked version in the early 1800s.
---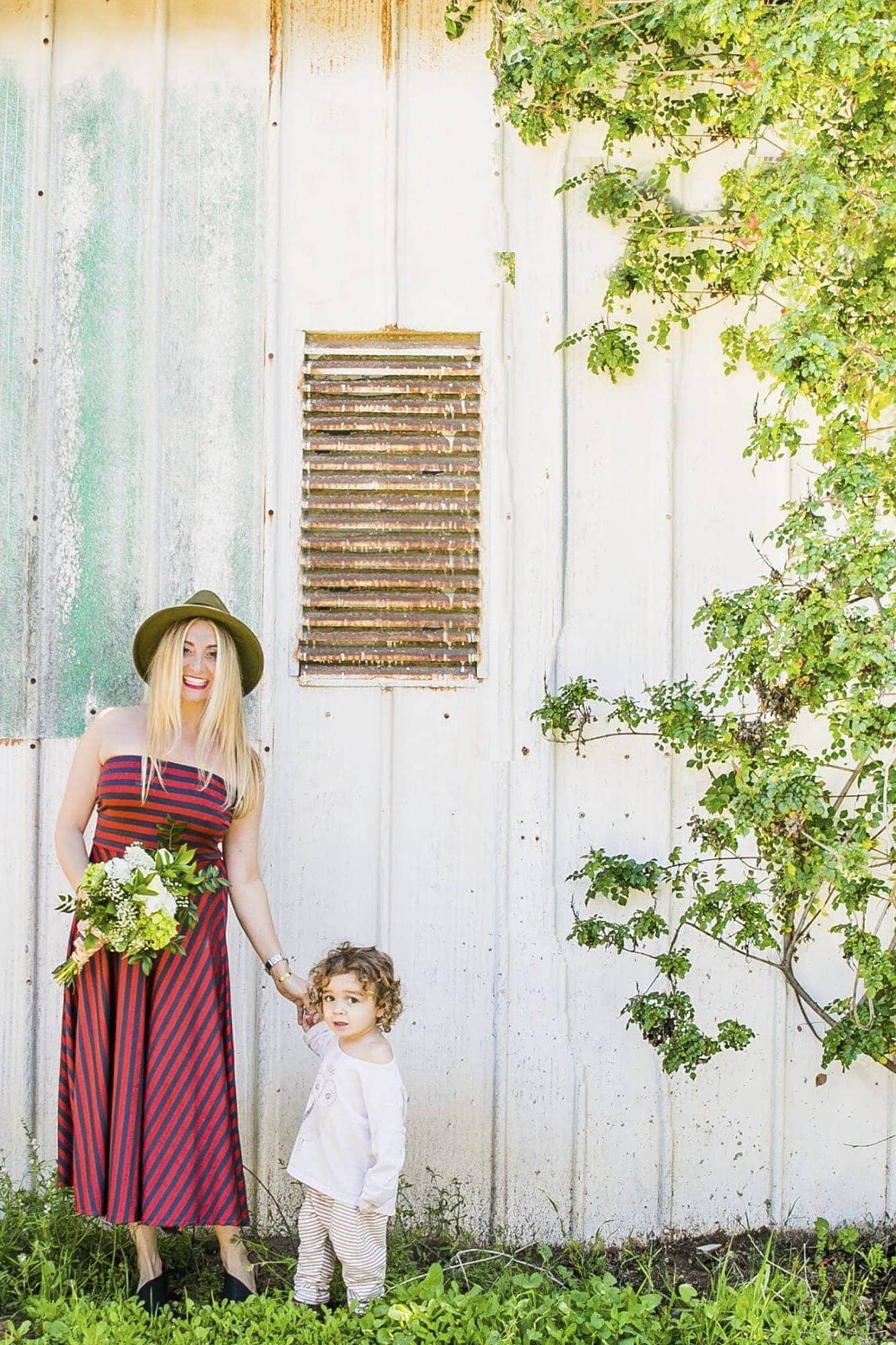 Tips for Parenting In Style...
Never boring, always awesome. Keep up to date with the latest from City Girl Gone Mom.