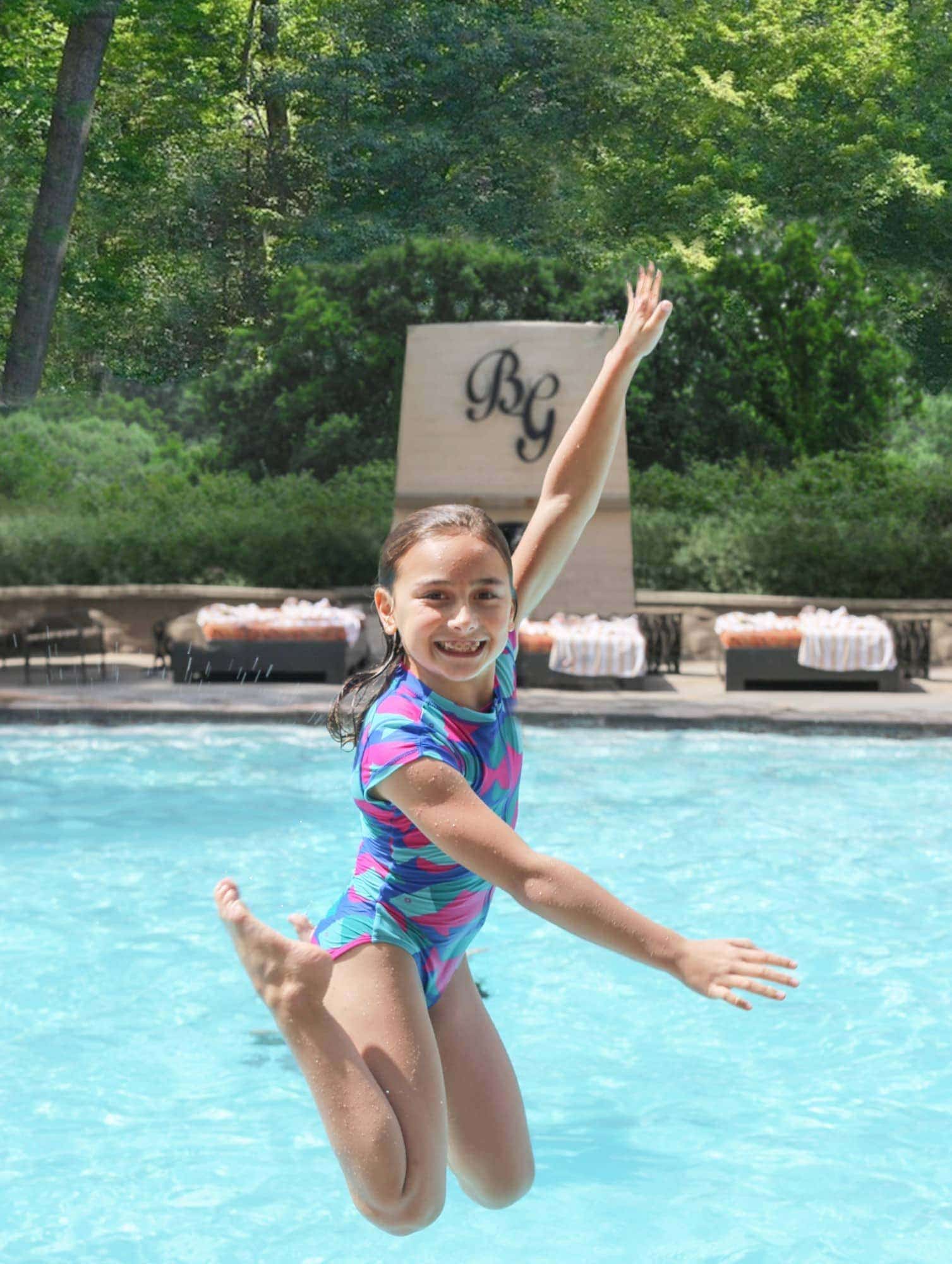 This Post Is Sponsored with my brand partner The Garland! Thank You For Sponsoring CityGirlGoneMom! As Always, All Opinions, Are My Own!
Deeply rooted in the heart of Hollywood between "Tinseltown" and "Dreams Do Come True" sits The Garland. Rich in history and nostalgic of everything with a famous stamp, this hotel boasts so much for families traveling to Los Angeles. With free trolley rides to and from some of the hottest Hollywood attractions, this hotel certainly packs a lot of punch.
Family travel is something we relish in, but having six of us can make it a little complicated. All the details matter, especially when it comes to convenience and amenities. Our vacations need to be done right and I love a hotel with a story to tell.
A Rich History
The hotel was founded in 1970 when legendary Hollywood actress Beverly Garland, and her husband Fillmore Crank, discovered this bucolic seven-acre property and knew they wanted to create a hideaway for friends, family, and guests. They brought Las Vegas hotel guru, John Kell Houssels Jr., on board to build this stunning hotel oasis in the bustle of Los Angeles. Thirty years later the Beverly Garland hotel was handed down to their son James. He expanded the hotel into a true resort with a restaurant and outdoor parks.
Mom Tip: Teach your kids a few fun facts about the hotel.
A. It was once Gene Autry's ranch.
B. The art within the hotel helps benefit charitable causes
C. The hotel sits on 7 acres
D. The Garland was once The Beverly Garland Howard Johnson Motor Lodge in 1972
E. The Garland Boasts 257 rooms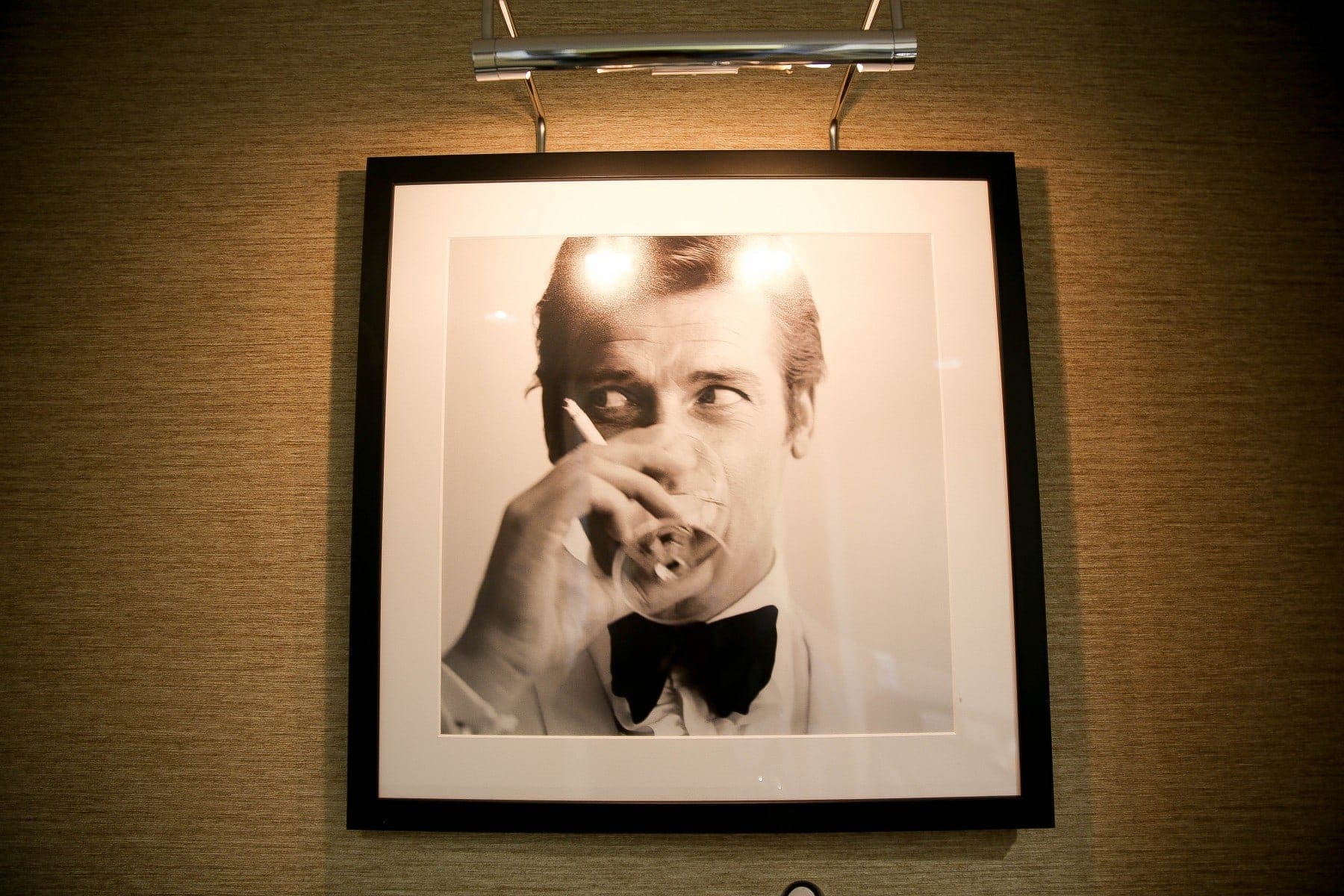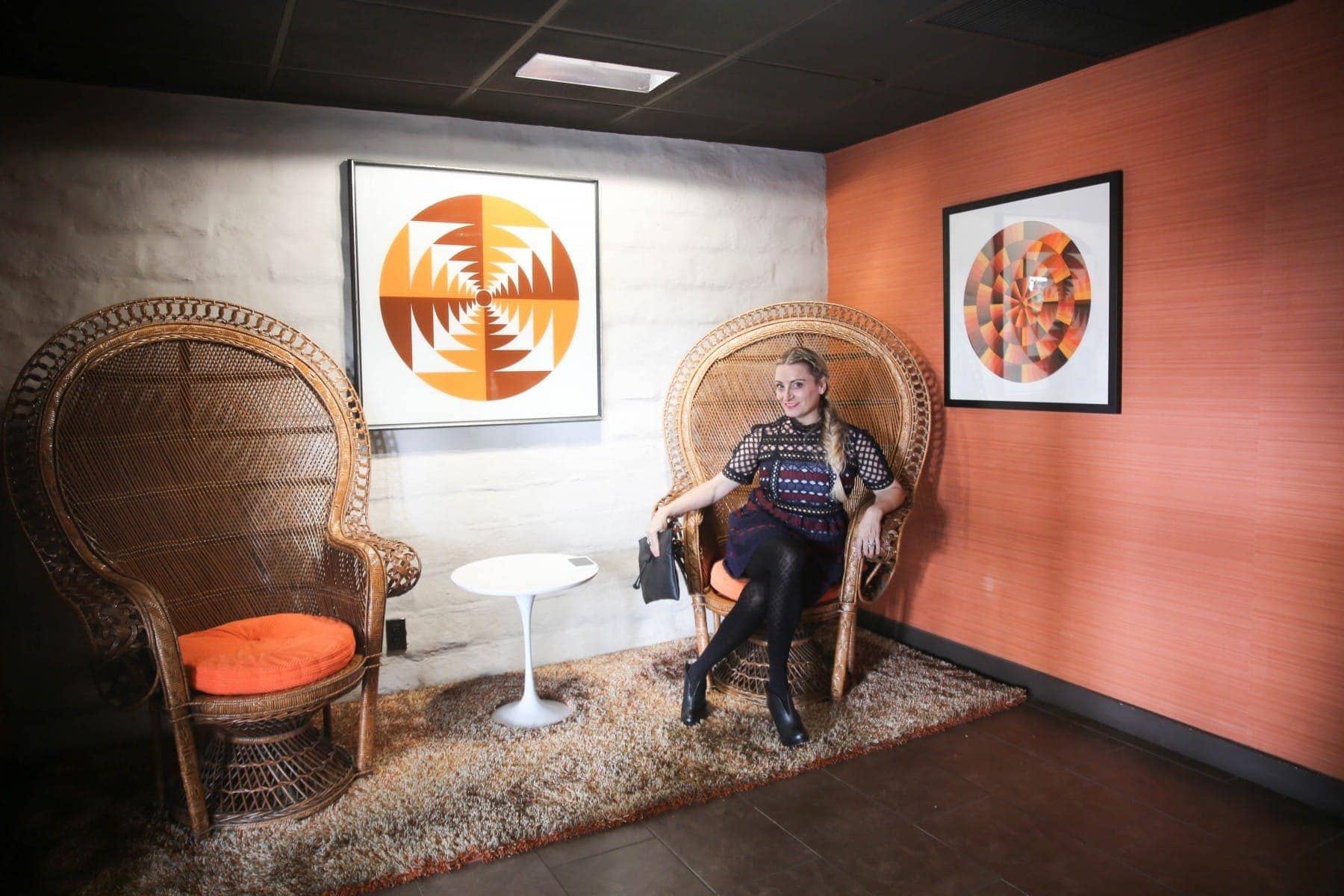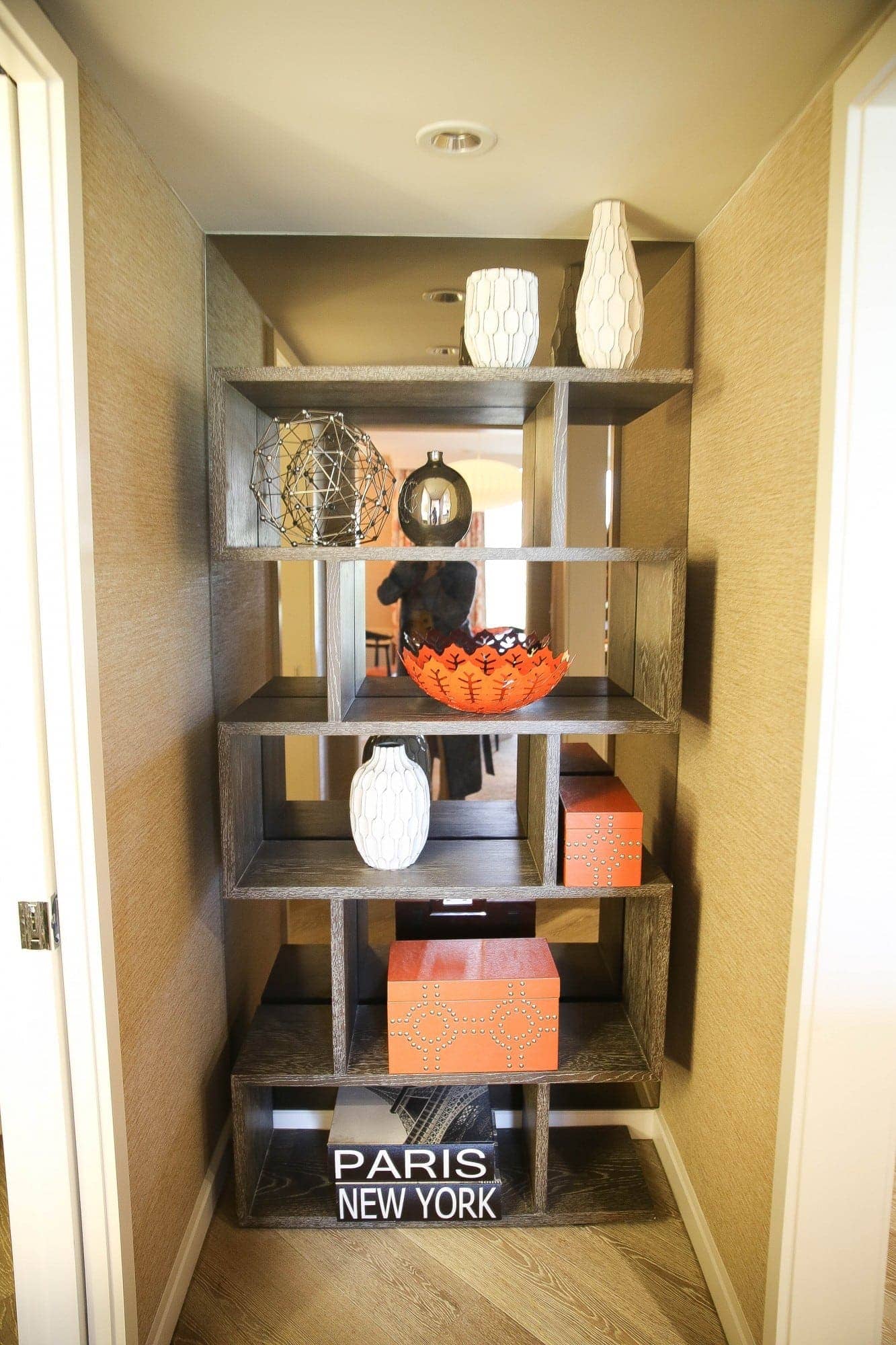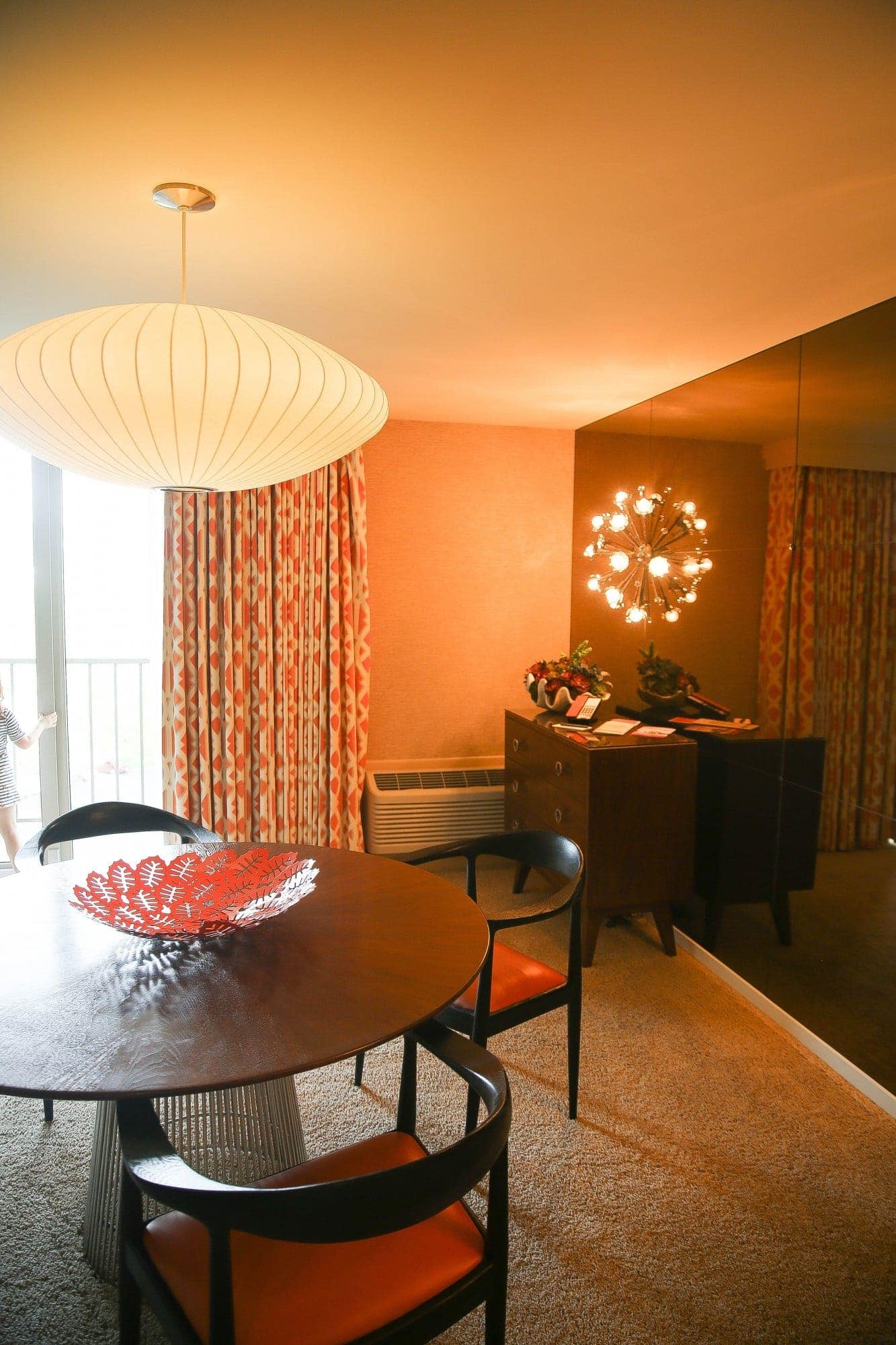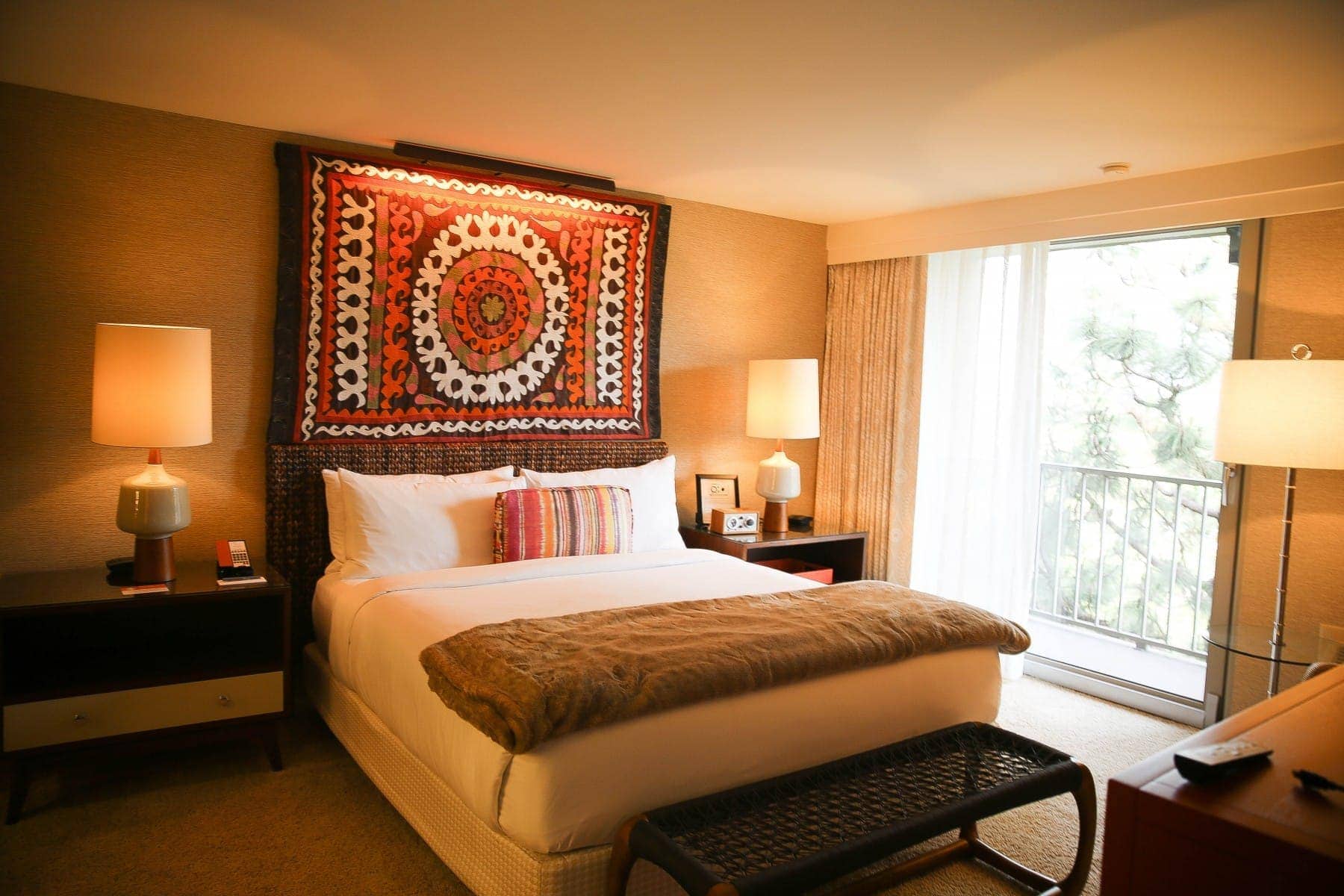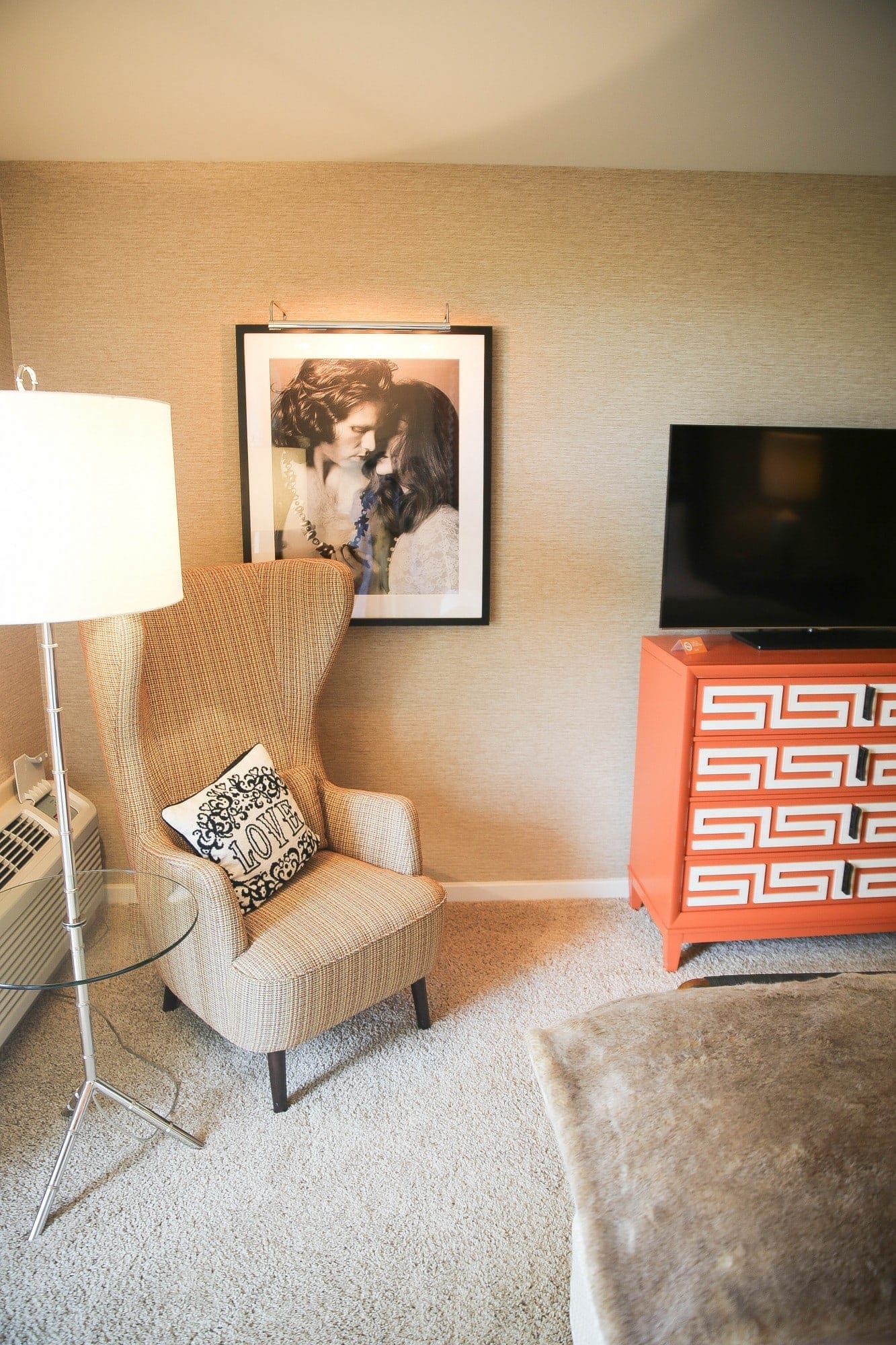 Family Friendly Fun
The Garland offers 257 guest rooms, of which 14 are suites. The family suite had a separate nook with bunk-beds and even snacks! Perfect for when baby needs a nap or if you need to tuck little ones away early at night.
We dined at The Front Yard, The Garland's signature restaurant. It was cool yet casual, with an array of wooden benches, tables, and chairs. Serving breakfast, lunch, and dinner, the food was both kid and parent-friendly with options from tuna tartare to flatbreads, steak salad to short rib tacos. The whole family was able to relax and enjoy an amazing meal.
Monday, Wednesday, and Friday from 10:00 AM to 10:00 PM The Garland offers courtyard games where you can challenge an opponent to Uno, Taboo or Cards Against Humanity. It's a contained space for the kids to run free and there were even giant Connect Four and Jenga games to play.
Friday and Saturday evenings The Garland features Dive In Movies, with a poolside screen. It's perfect for the kids, who can still be active while the film is playing. There is also an onsite luxury theater that is more private and glam with plush seats and Dolby Surround sound.
Mom Tip: The Service at the pool opens at 2pm so if you want to dine poolside you can grab stuff to go at The Front Yard or you can call room service to deliver poolside.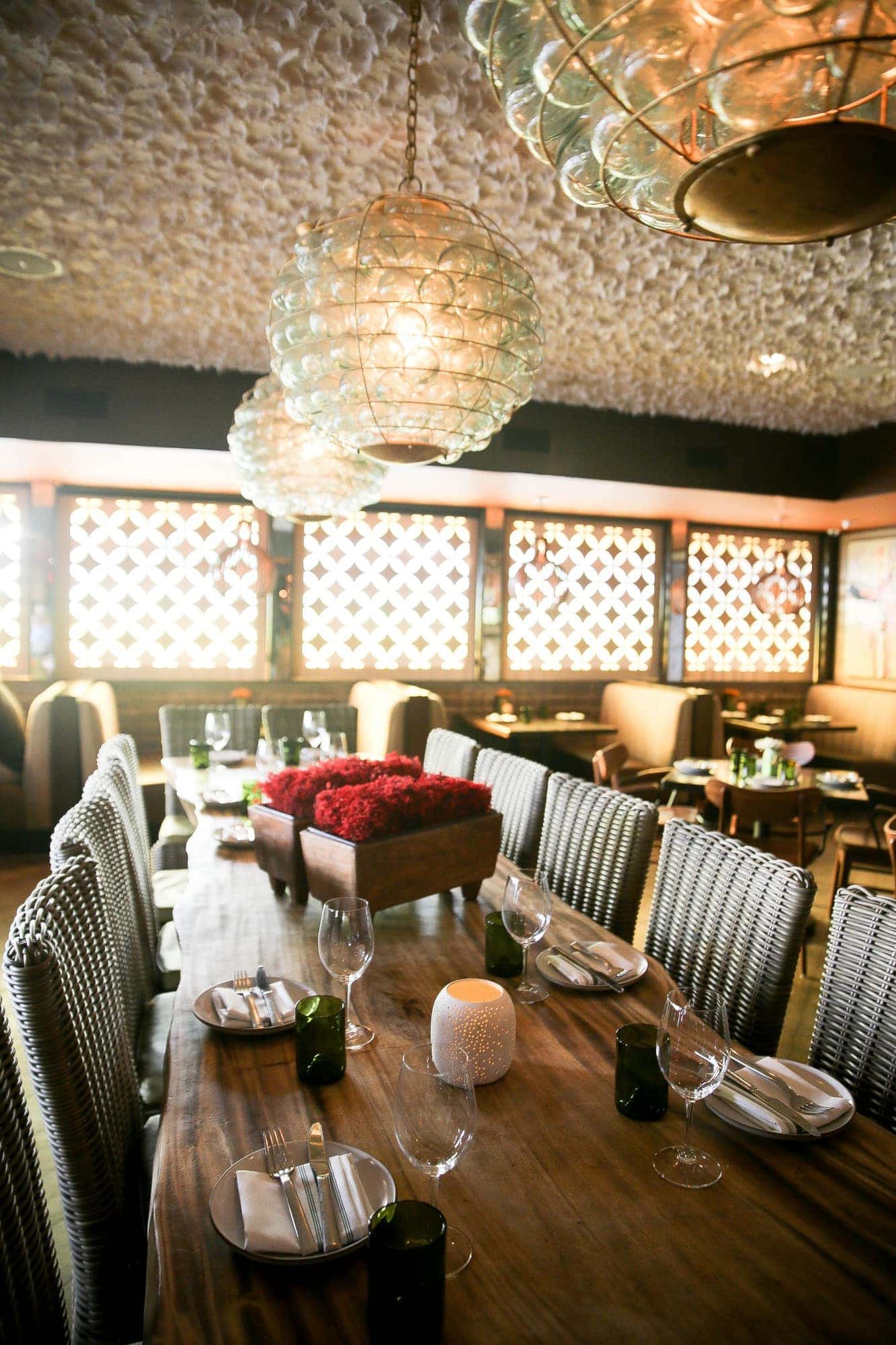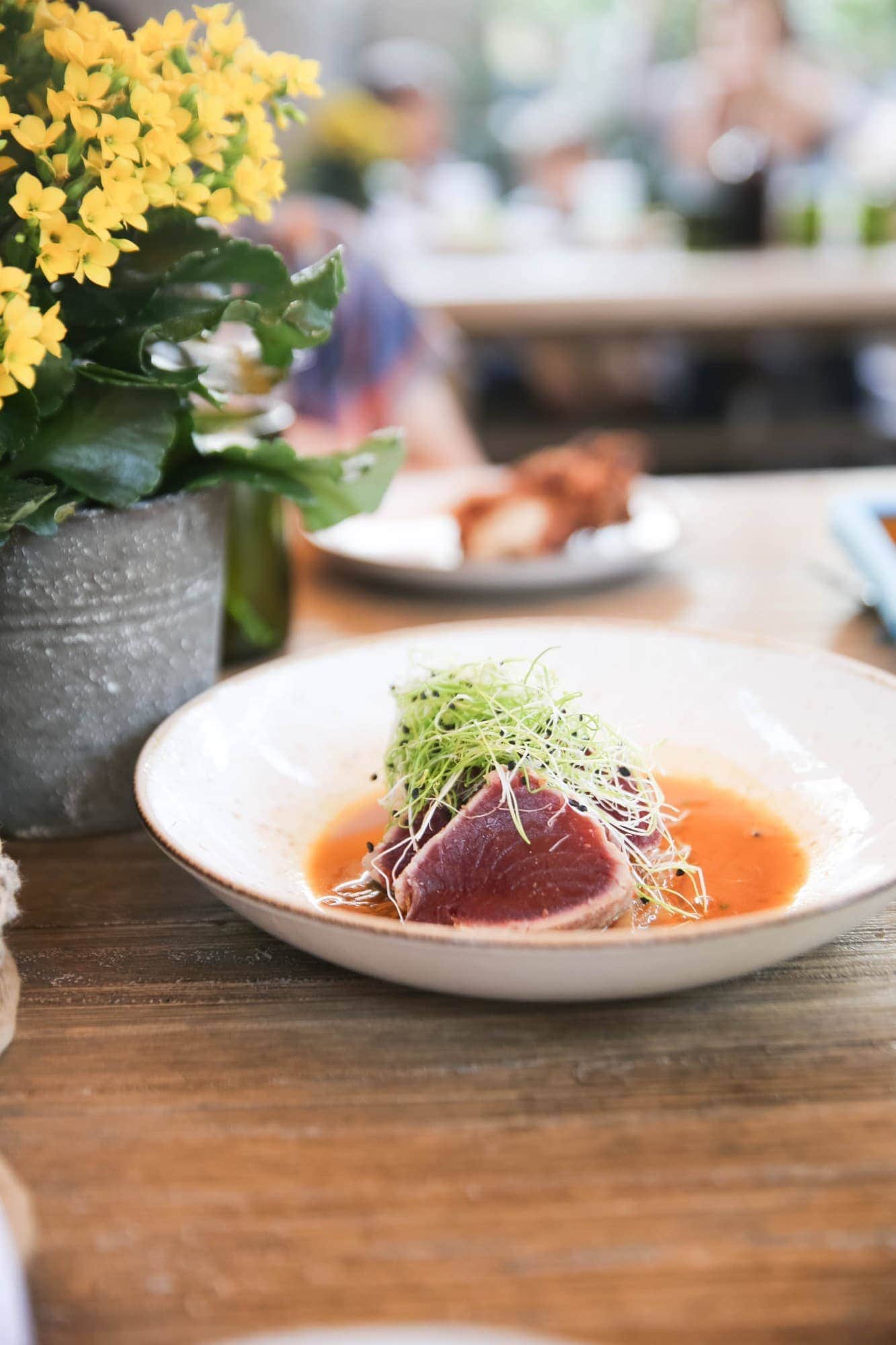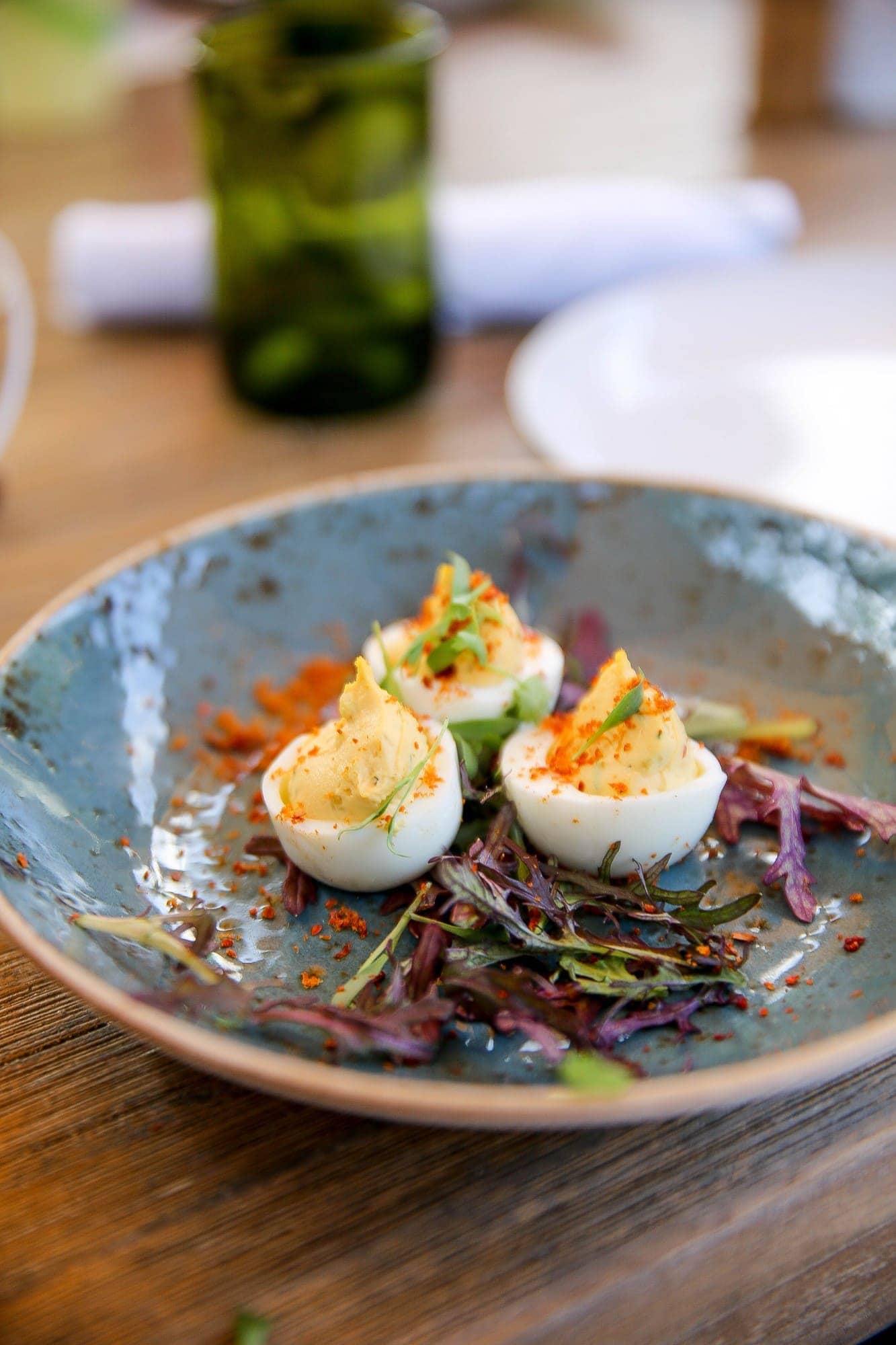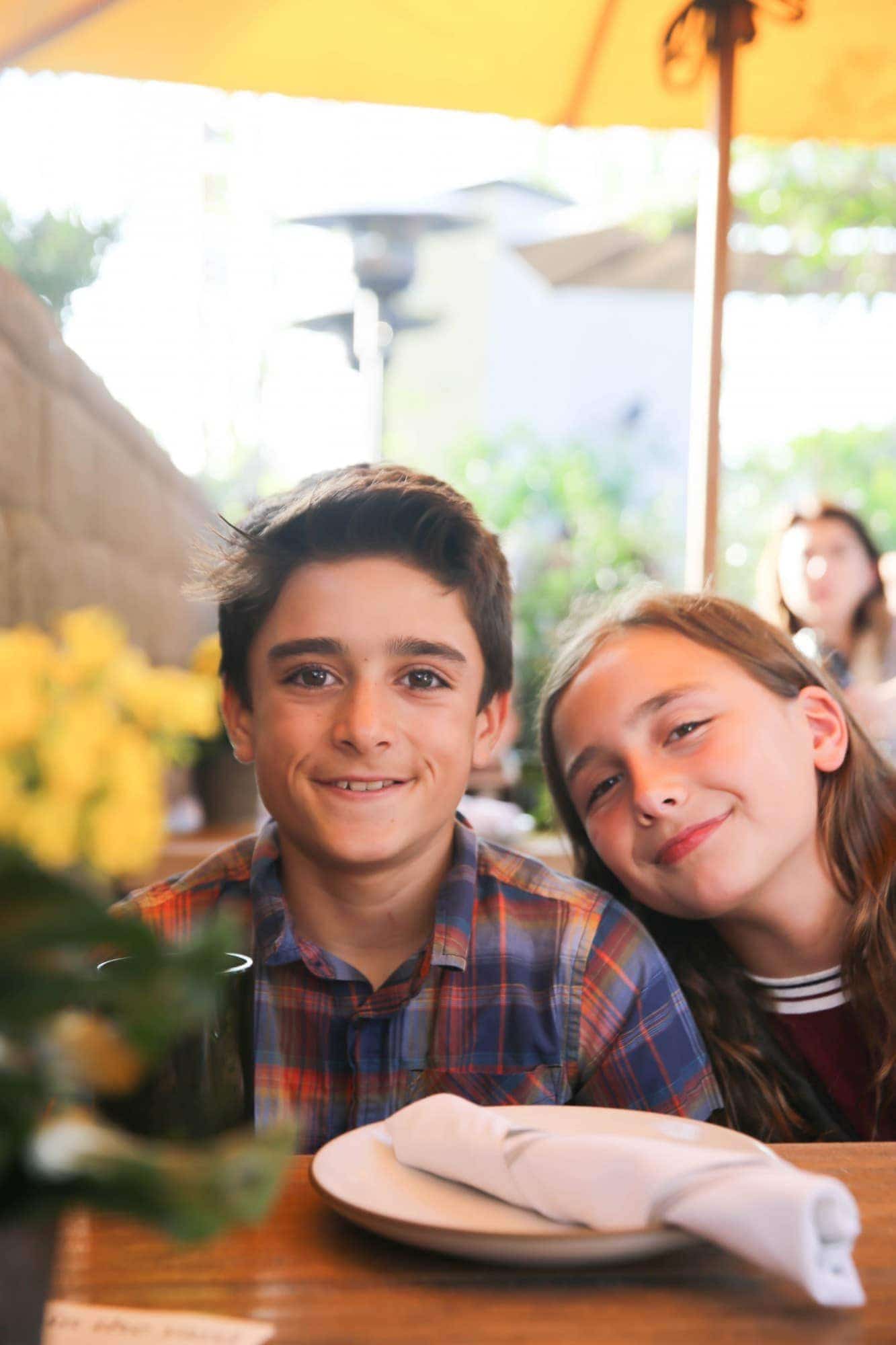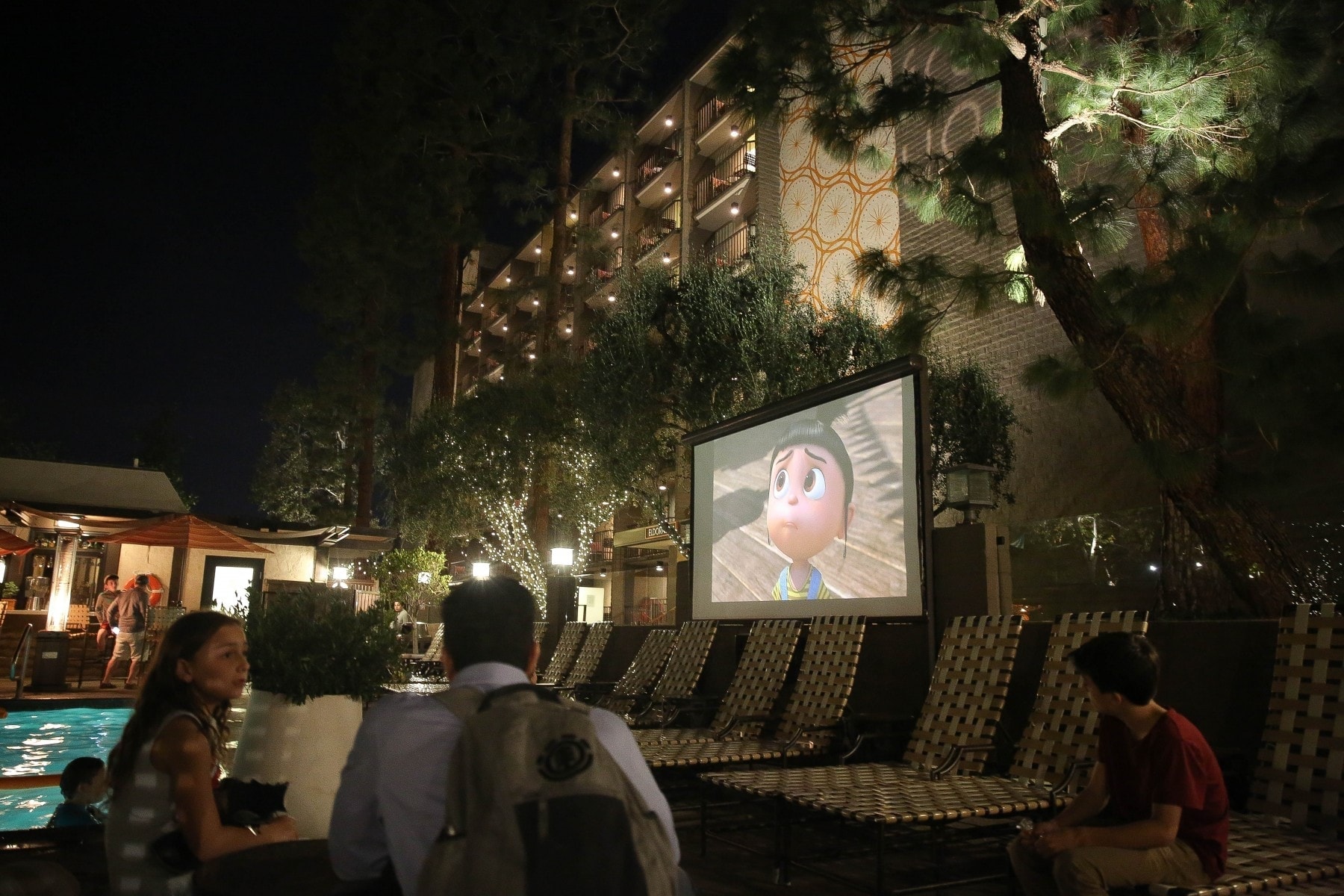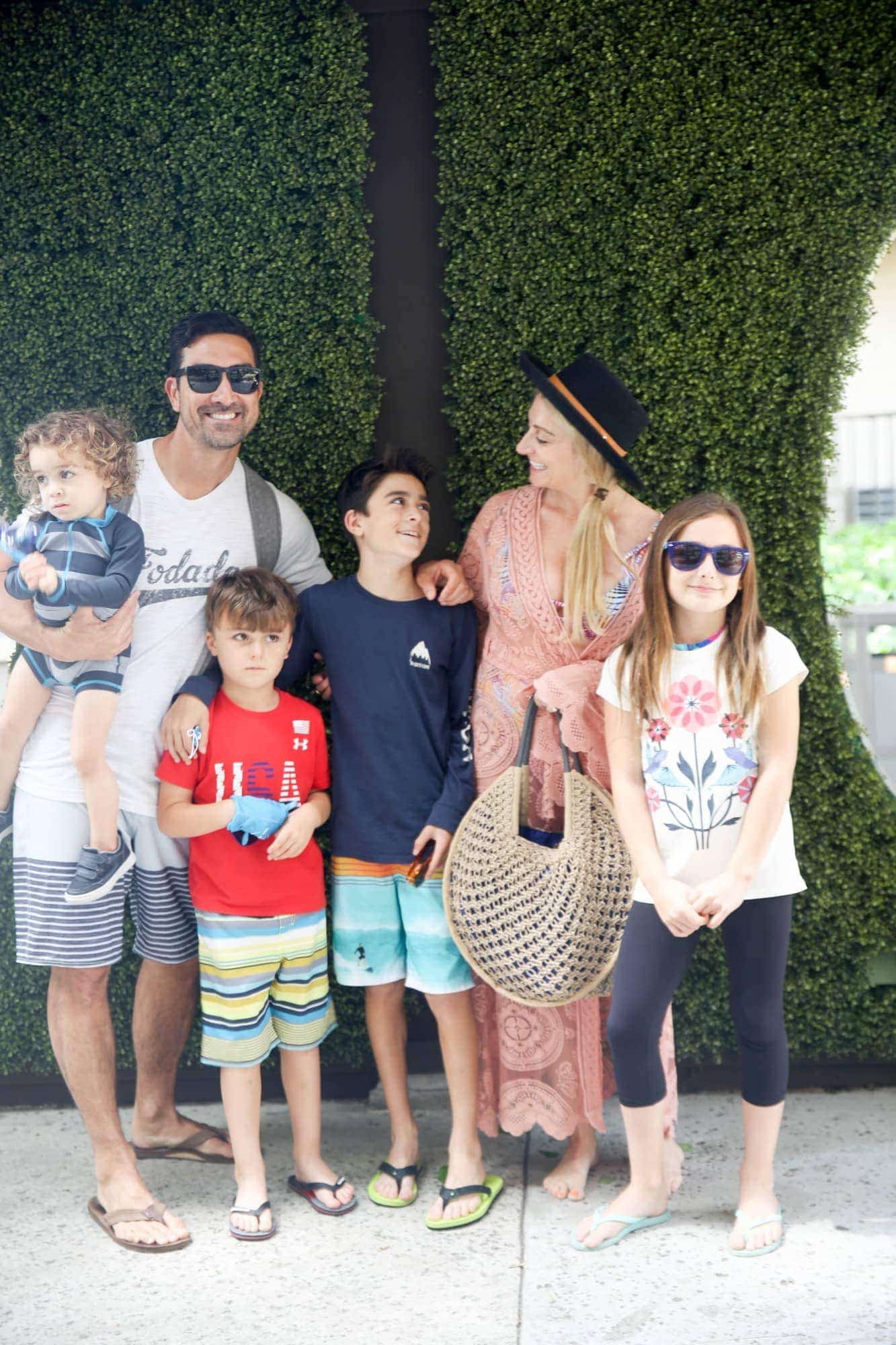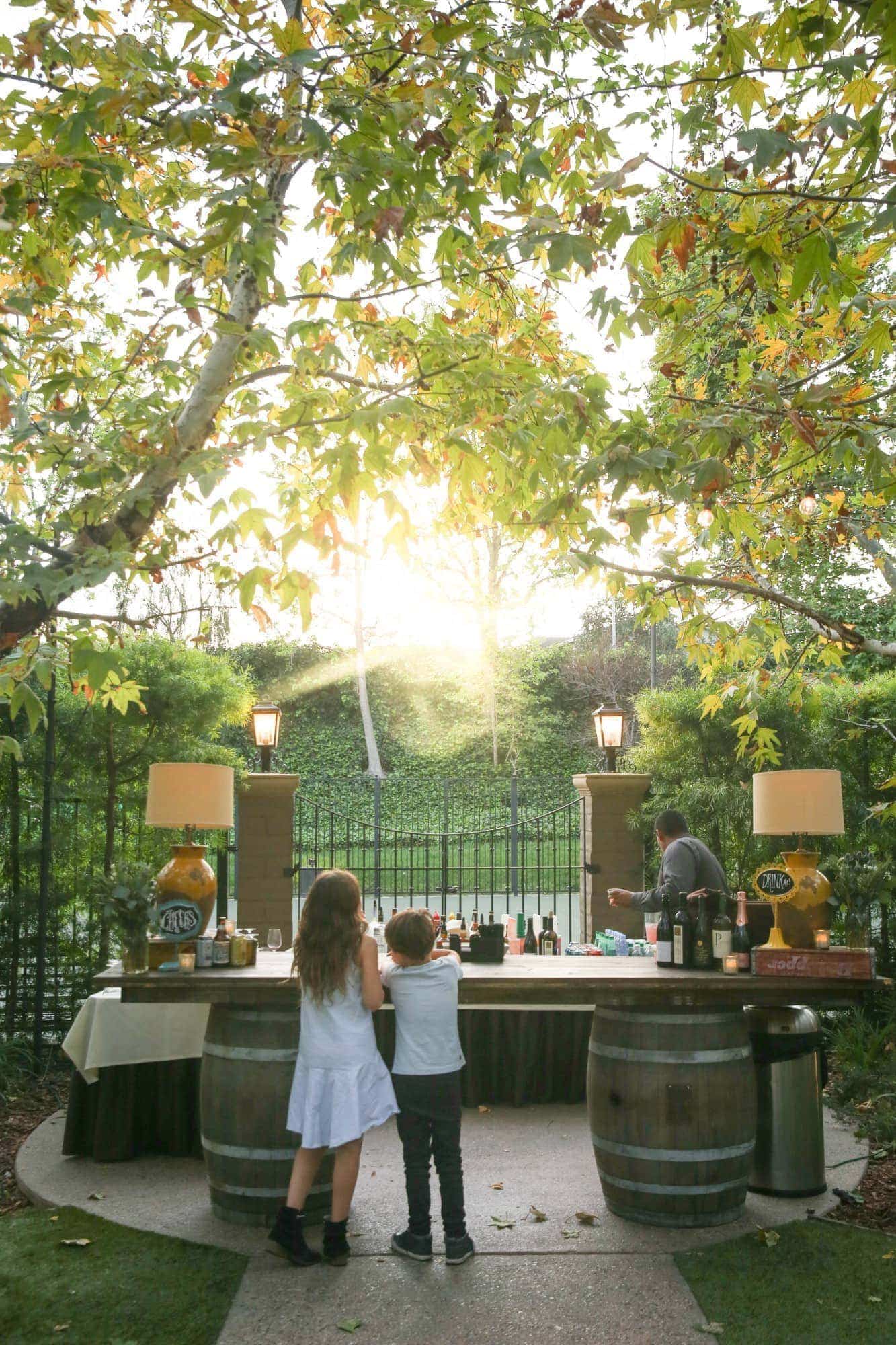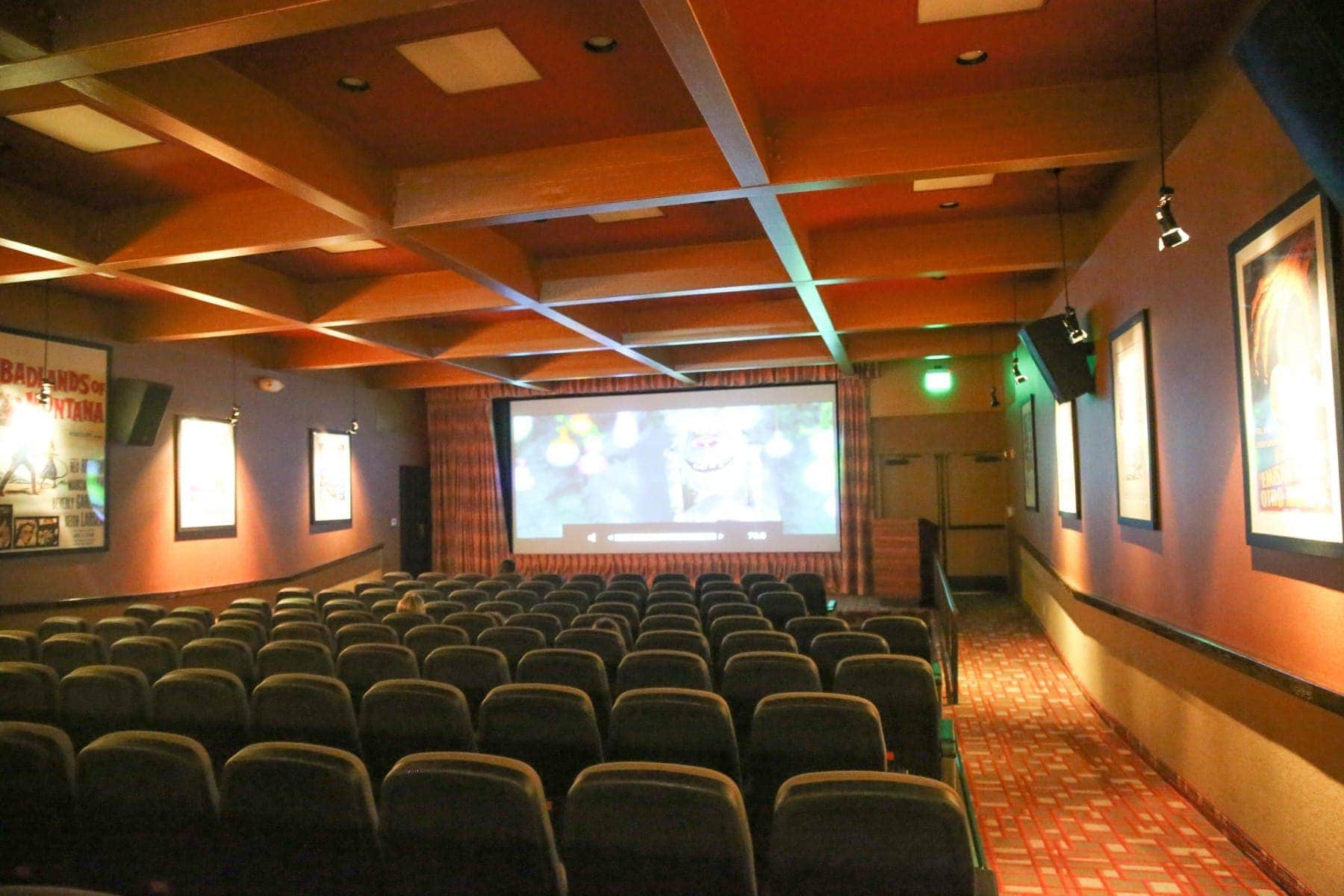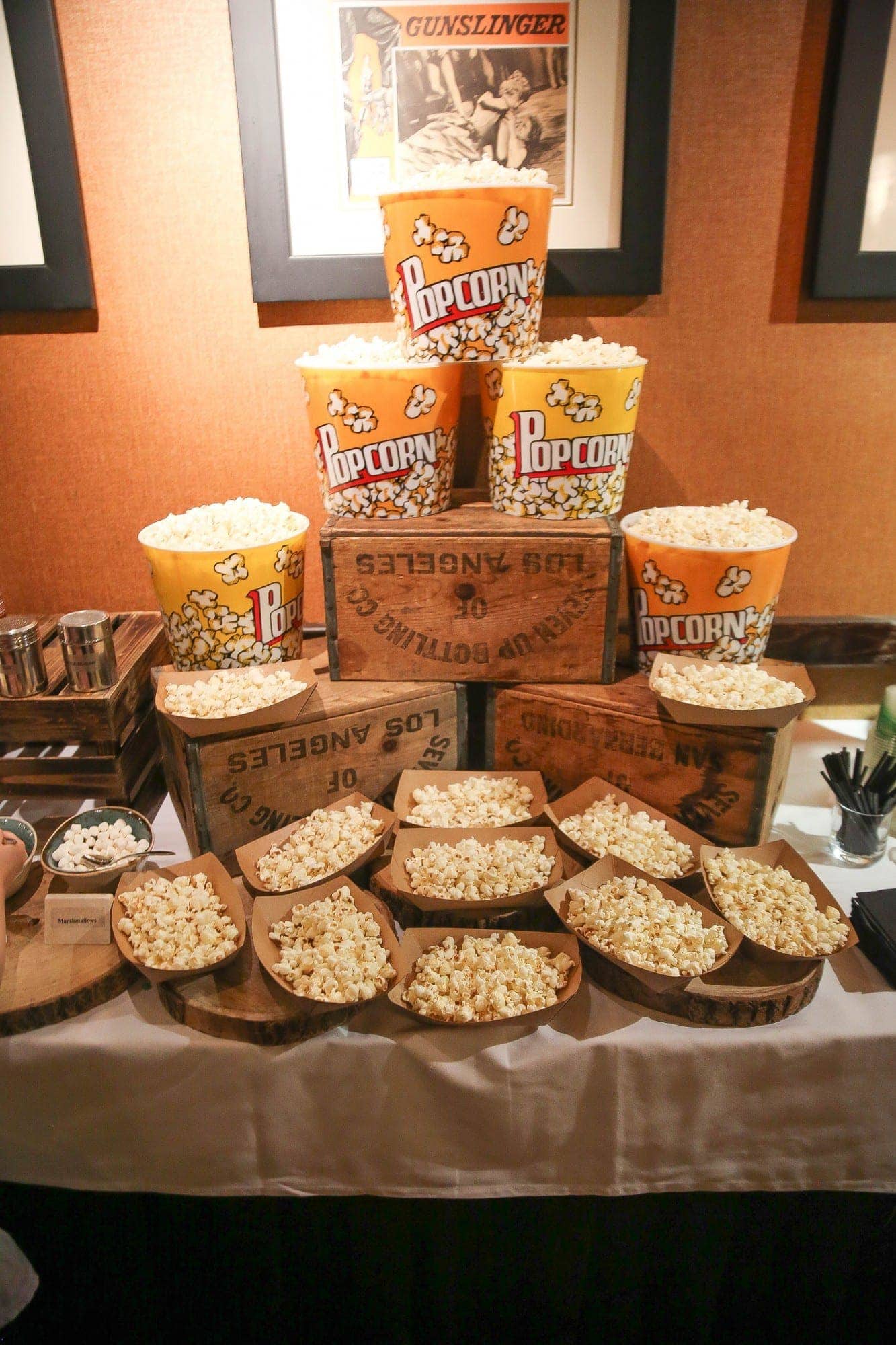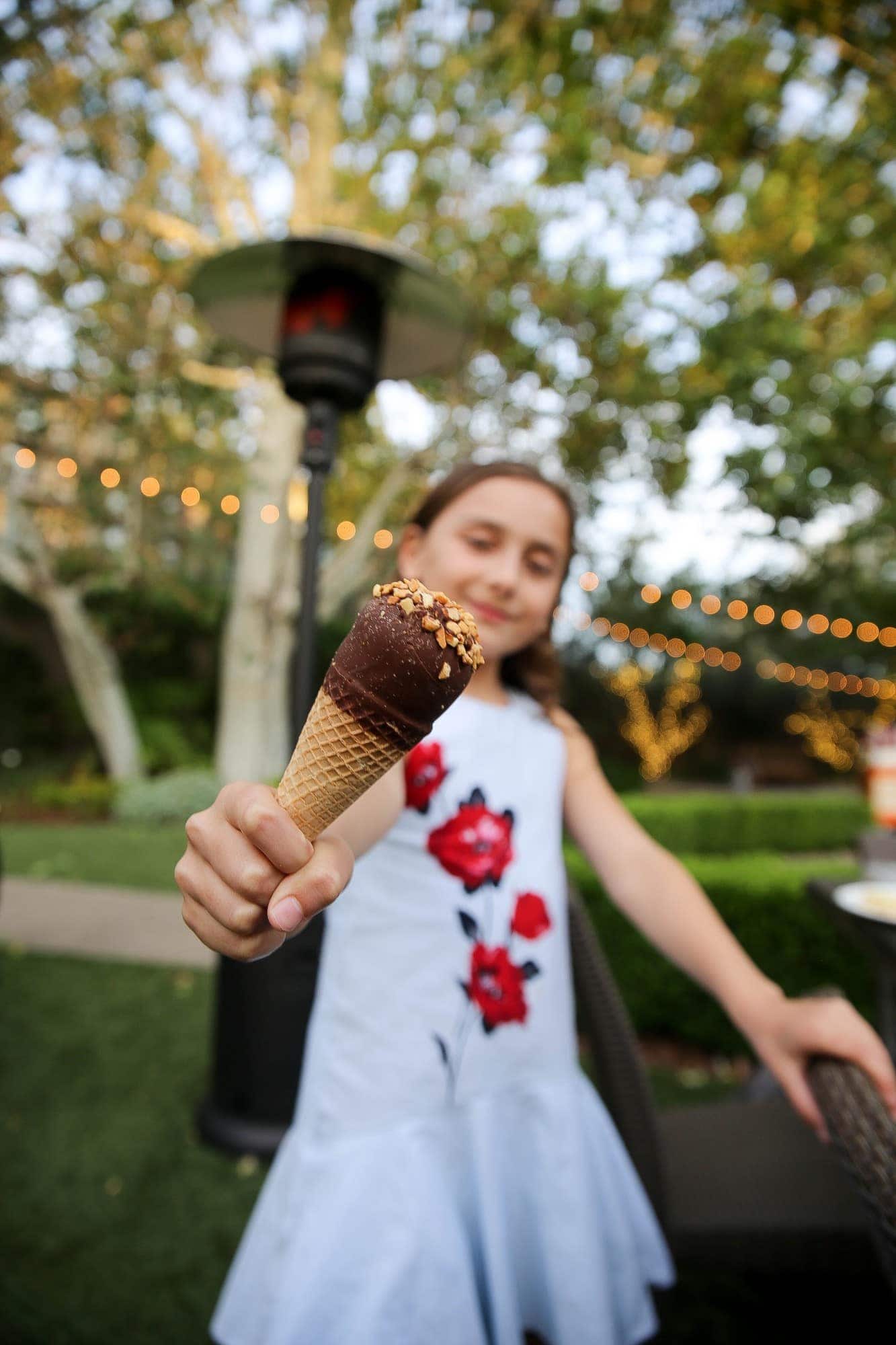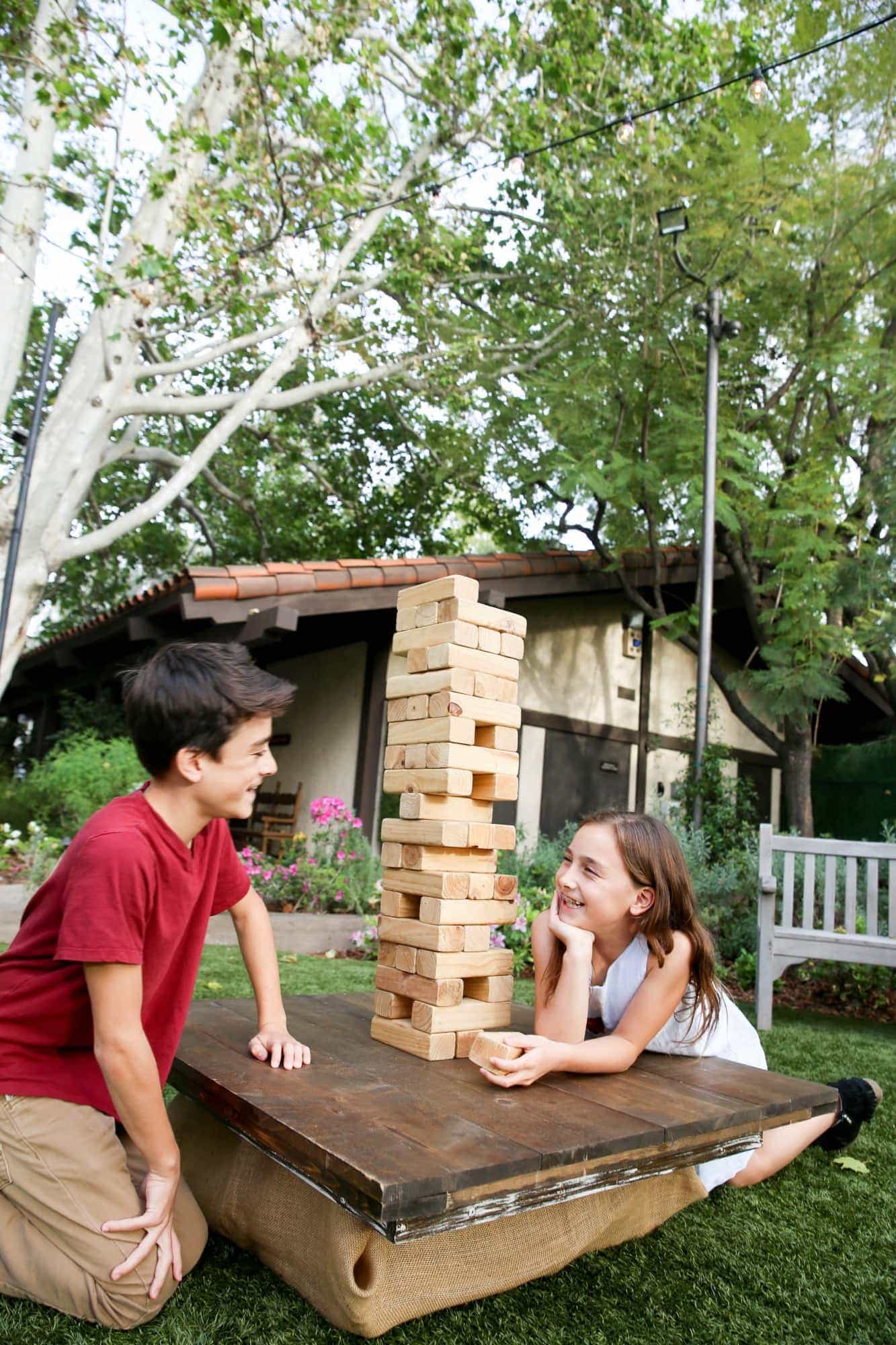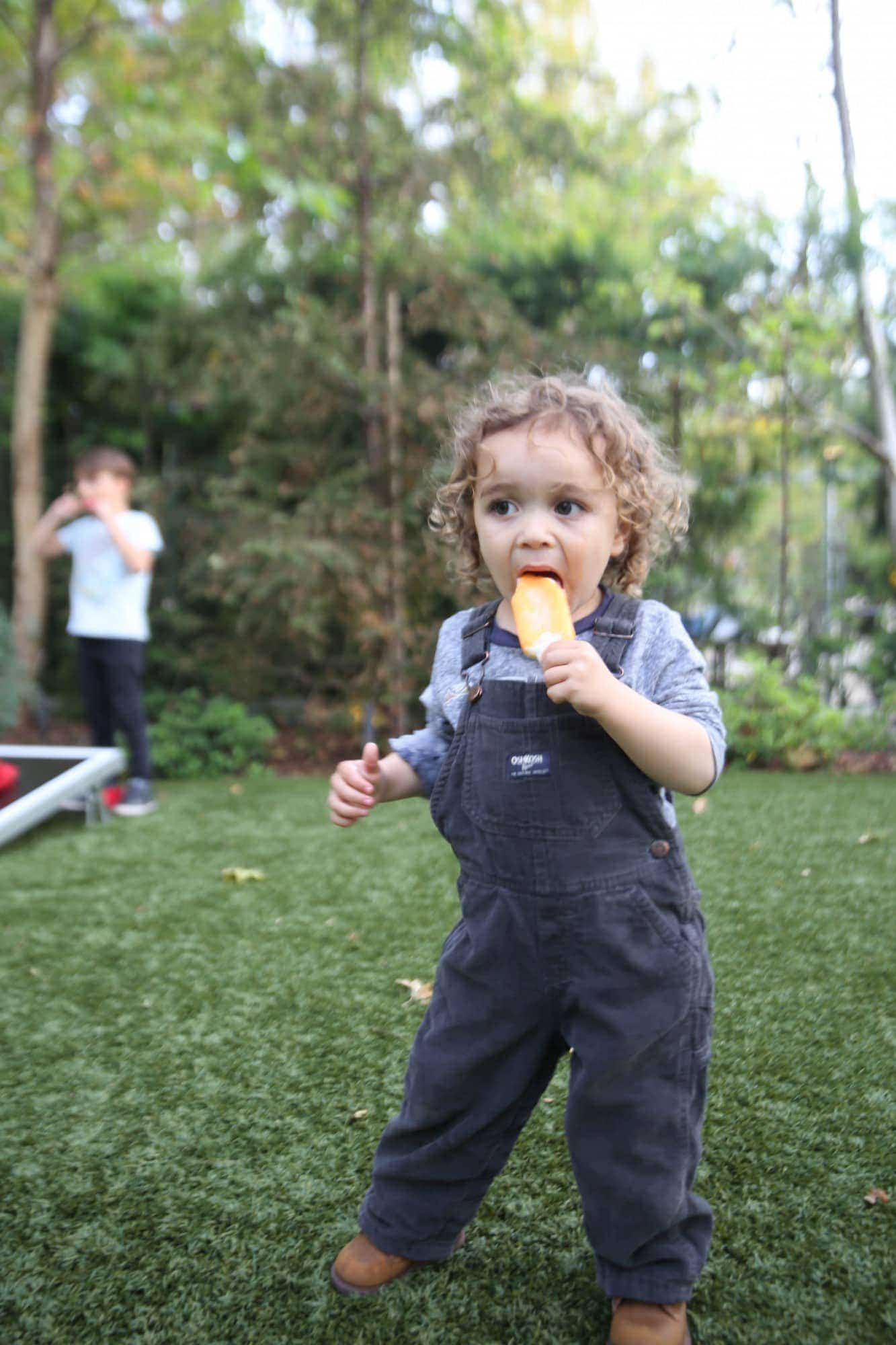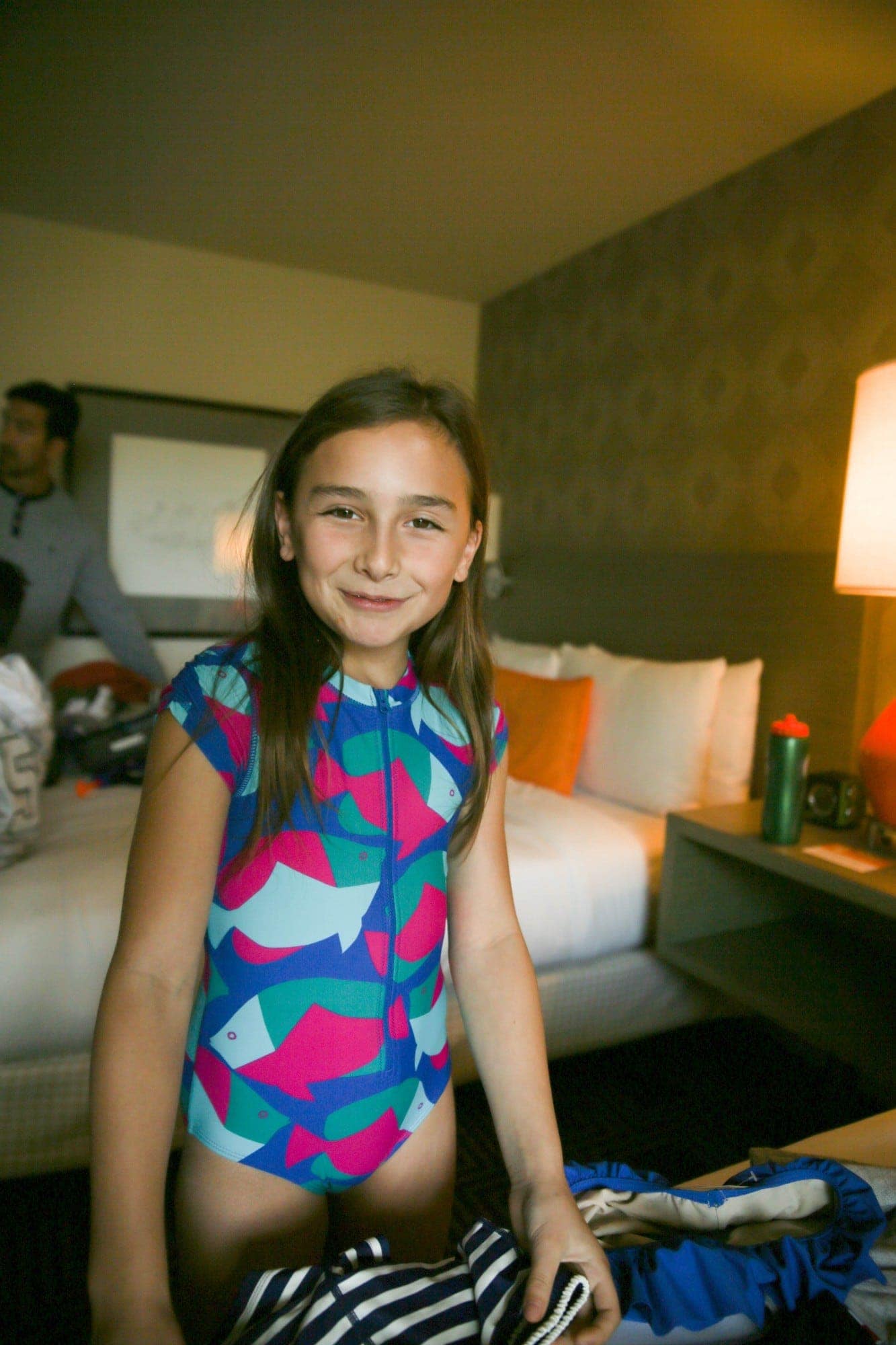 Easy Access
The location couldn't have been better for this active family! The free trolley service ran to Universal Studios and CityWalk, as well as the Universal City metro station, which provides easy access to Hollywood and Downtown LA. They even offer an urban walk to explore Studio City. It's a morning stroll through the neighborhood where you can see the Brady Bunch House in all its glory. So fun and truly my favorite!
Mom Tip: Take advantage of the proximity of the Brady Bunch House and be sure to show them a preview of this classic show and how it was the most popular back in the day.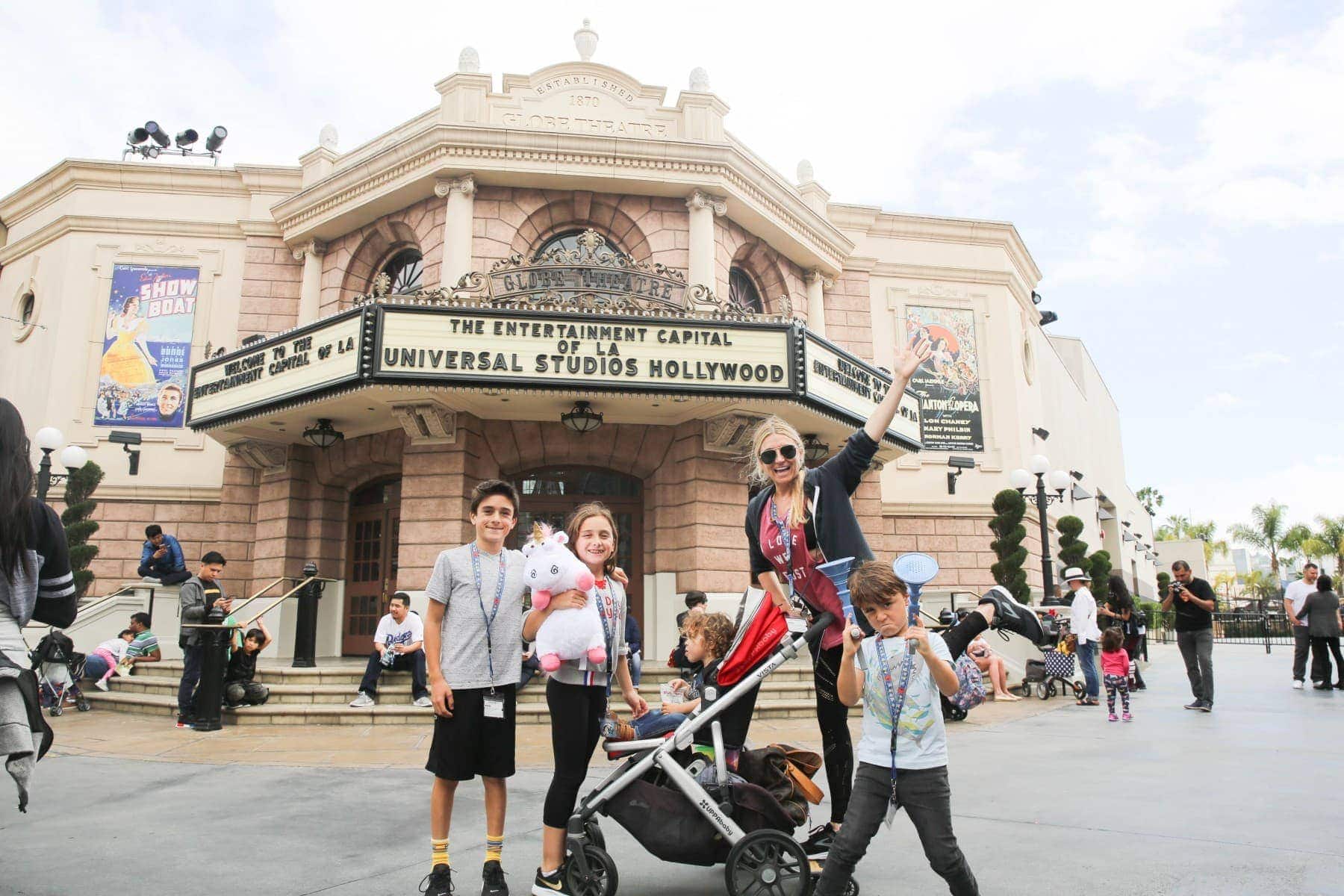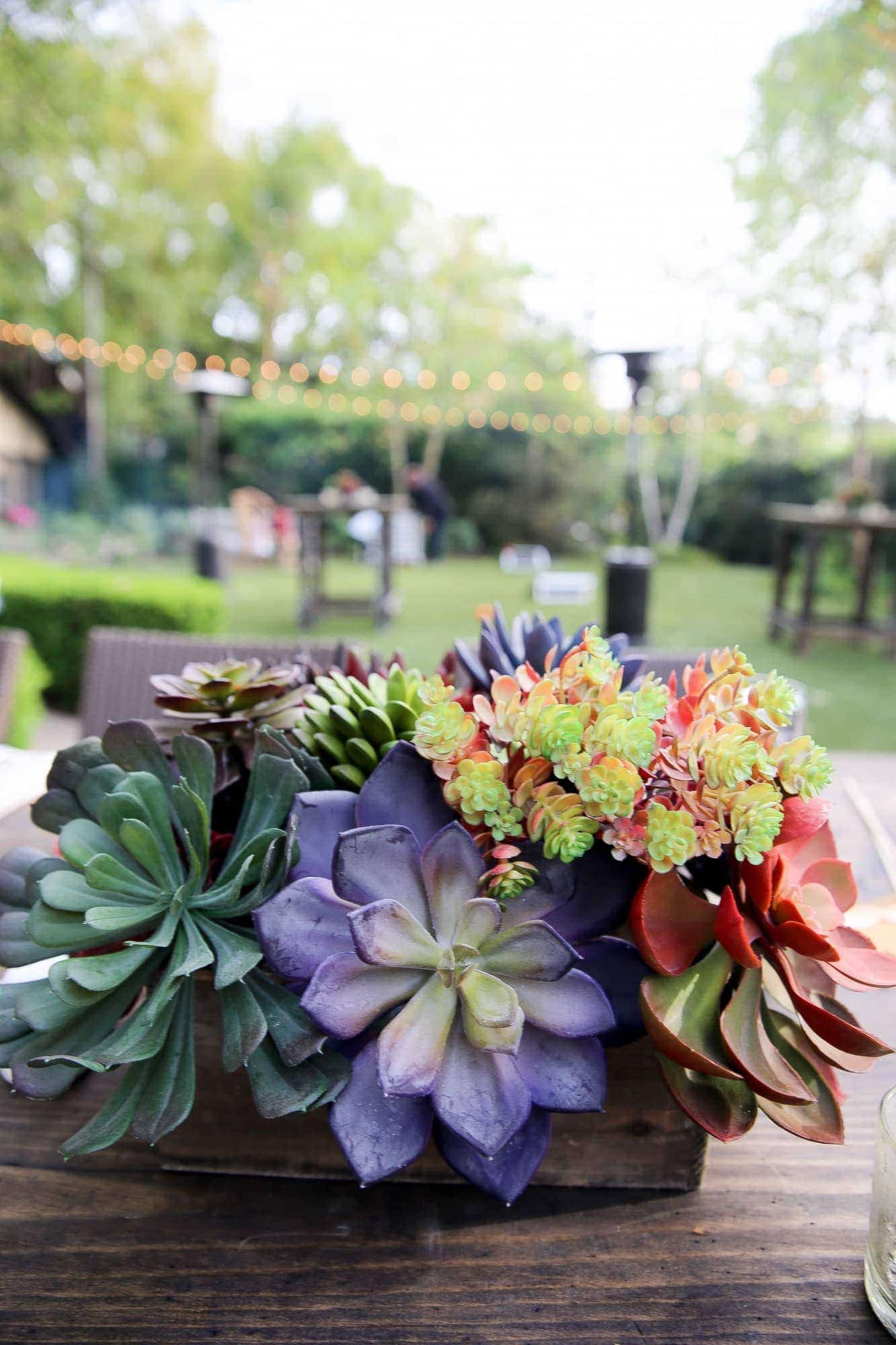 We loved finding The Garland, a true oasis in the heart of Los Angeles. In all the hustle and bustle that Hollywood brings, it was nice to come home from a day at Universal Studios and unwind in this gorgeous scenic retreat. The staff was knowledgeable, helpful and graciously pleasant and every tiny detail made it a stay worth remembering. The Garland is certainly an ideal destination if you are in Los Angeles to unwind, socialize or even pursue the Hollywood scene or dream. Make sure to book your reservations at The Garland today!
Tips for Parenting In Style...
Never boring, always awesome. Keep up to date with the latest from City Girl Gone Mom.