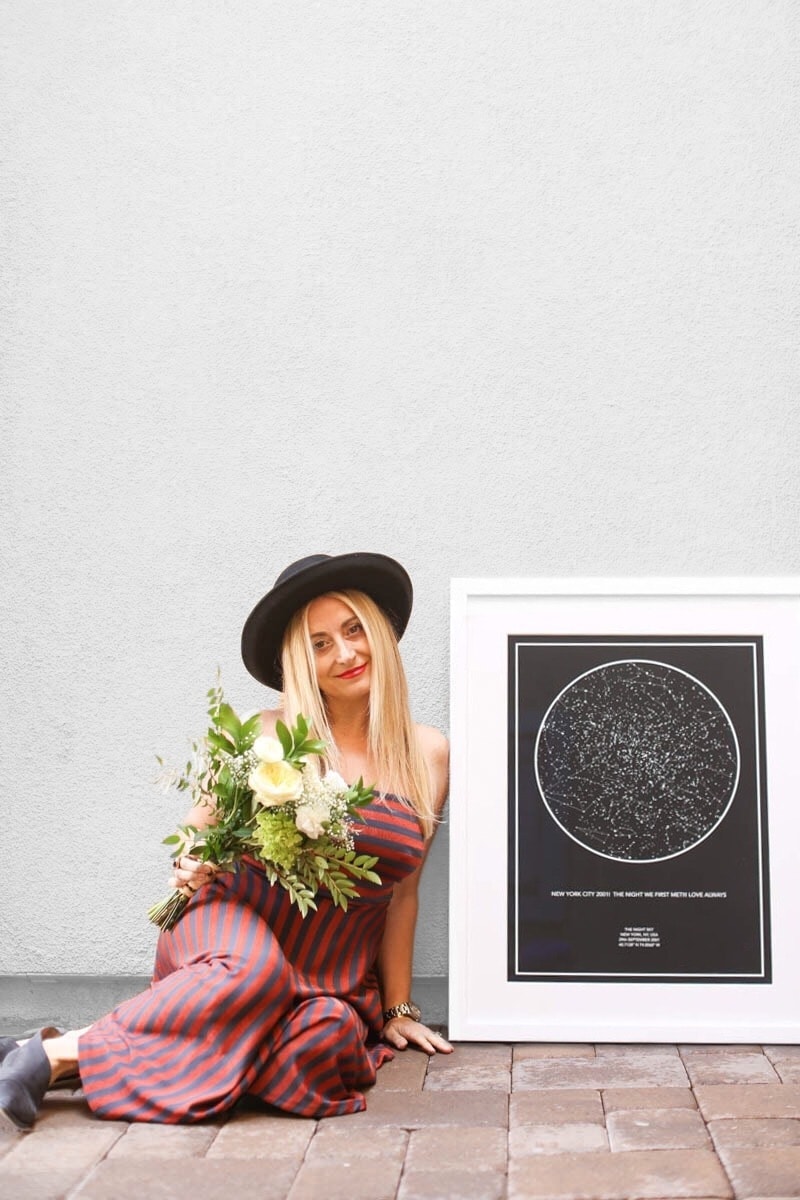 Being a mama to four can have its guaranteed hard moments. On any given day, I feel pulled in a dozen directions, and with my stay-at-home job, more often than not I feel that I haven't accomplished even one thing when it's time to climb into bed. Motherhood is incredibly demanding and when Mother's Day rolls around you better believe we deserve a little pampering.
The key to an amazing Mother's Day is making it all about mom. Start with breakfast in bed, a bouquet of fresh flowers, and a gift—or several!—that she's had her eye on for a while. Each mom is unique but here are ten gift ideas that will have her feeling luxurious and loved.
Personalized Jewelry
I've raved about Tiny Tags before, so it's no surprise I'm talking about them again! My newest piece is the 14K yellow gold script necklace with my name in lowercase script. I always get compliments when I wear this stunning jewelry out and about. I also love showcasing my kids' names in this beautiful circle pendant and I wear the stunning gold cuff that features my anniversary date on the outside, as well as our names on the inside against my wrist.
You can't go wrong with any of the pieces because Tiny Tags totally gets it with their unique, carefully created jewelry customized with the names, dates, and letters you love the most!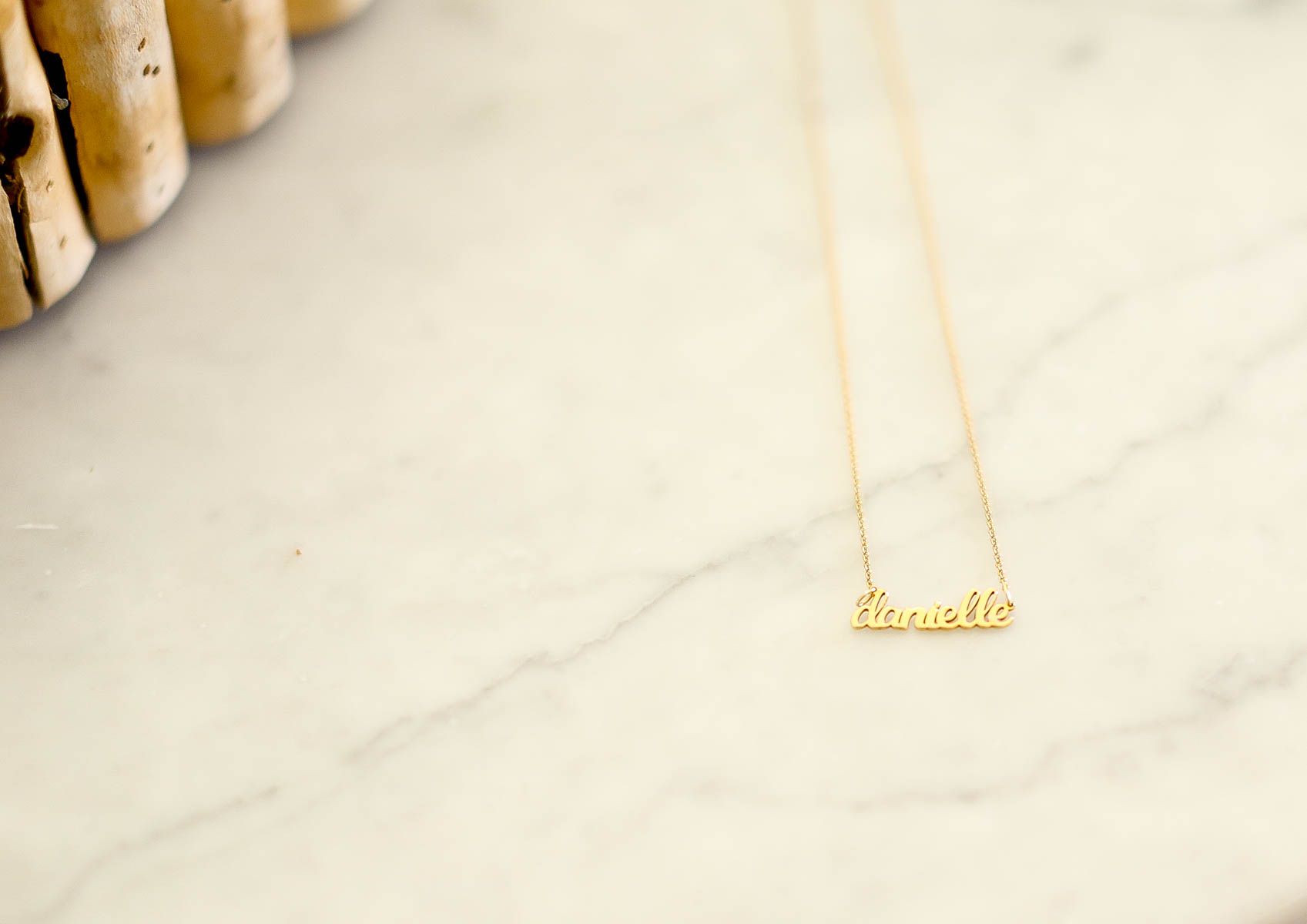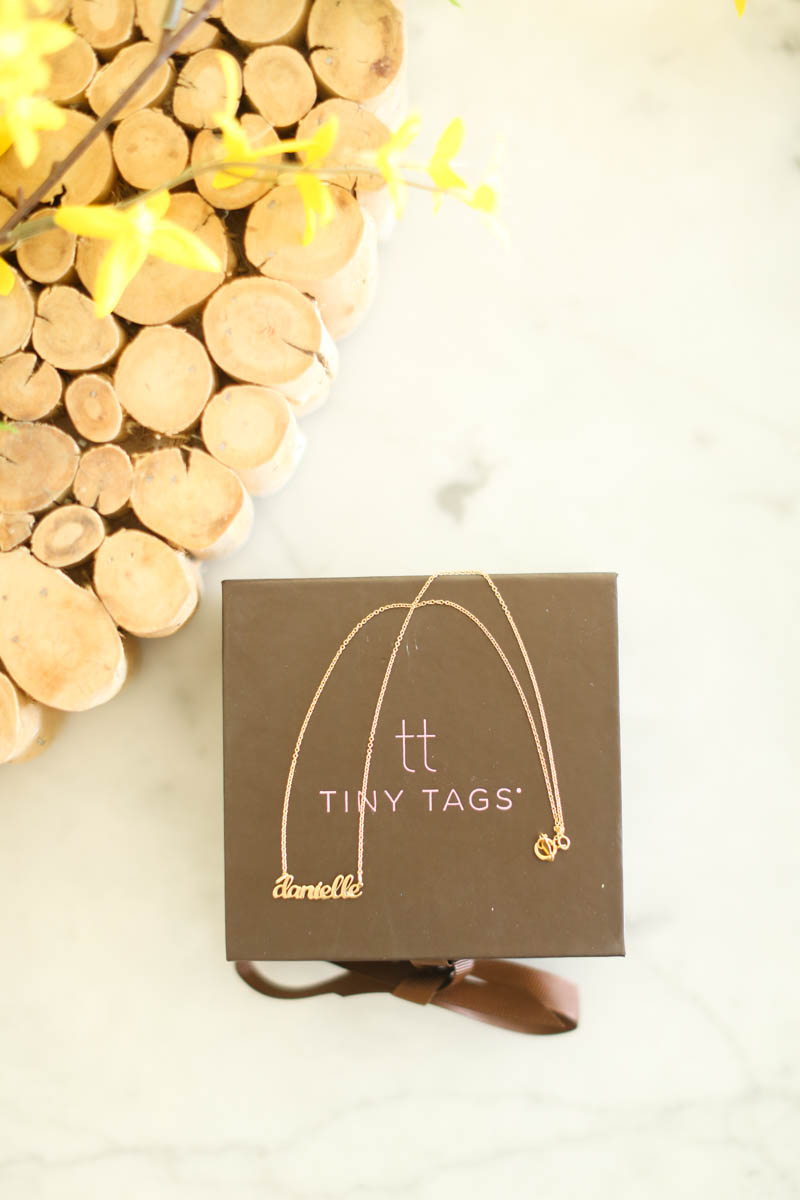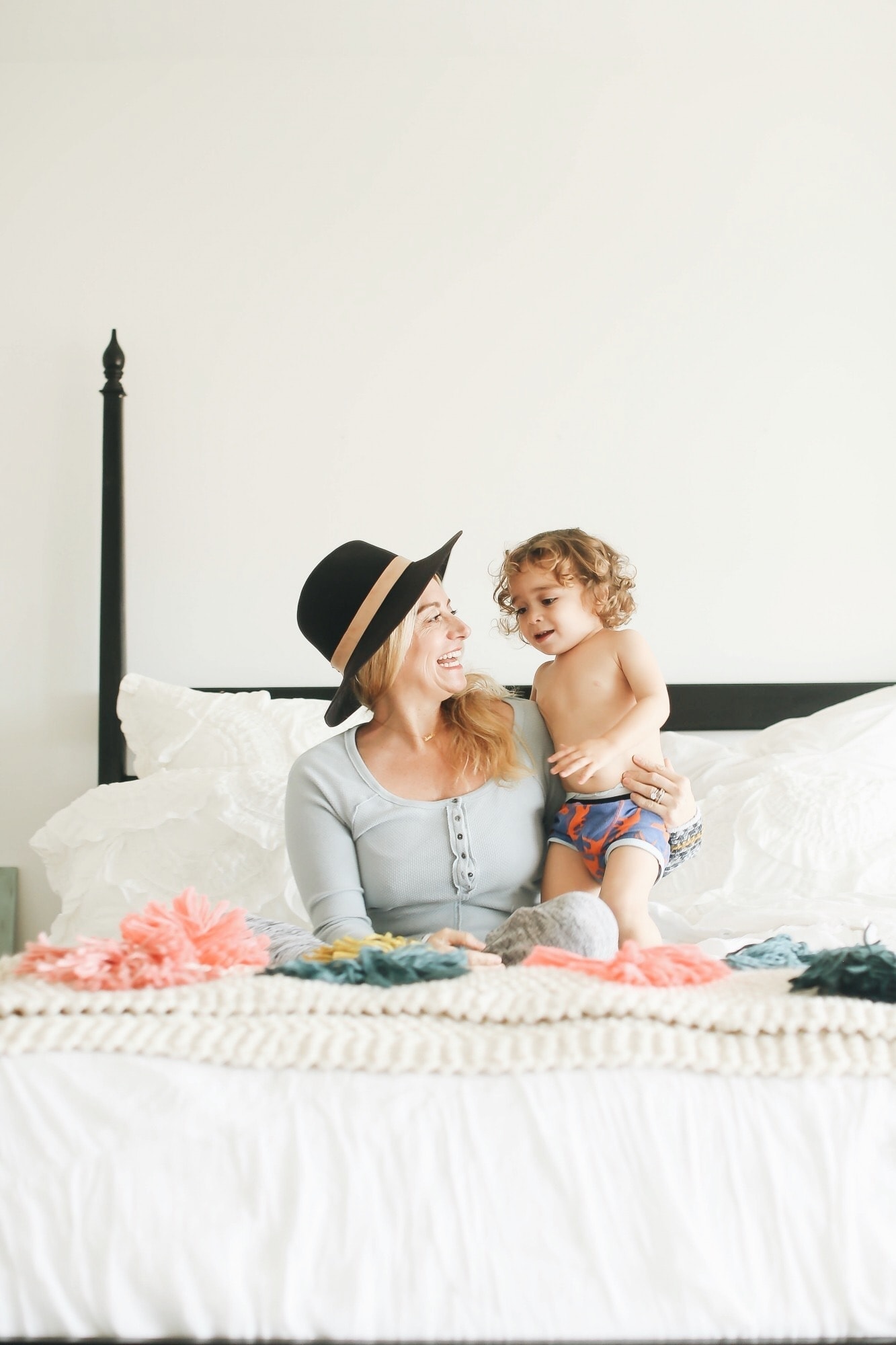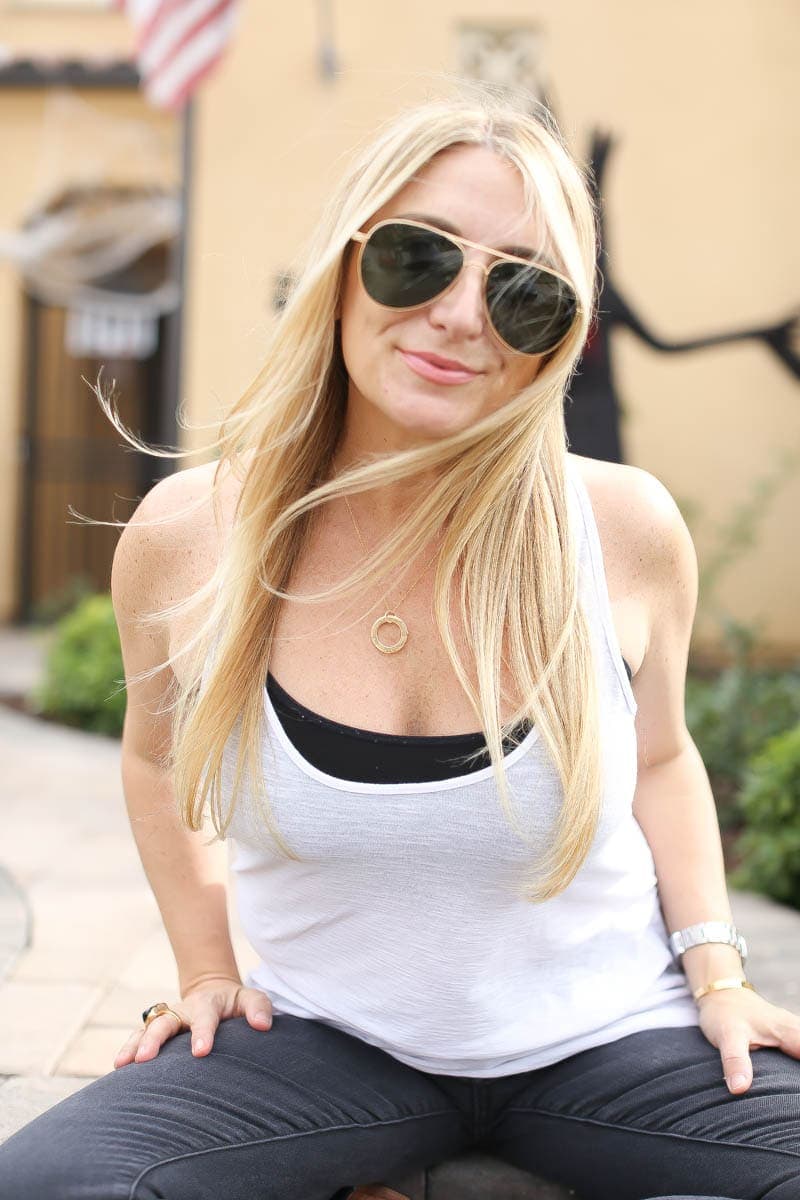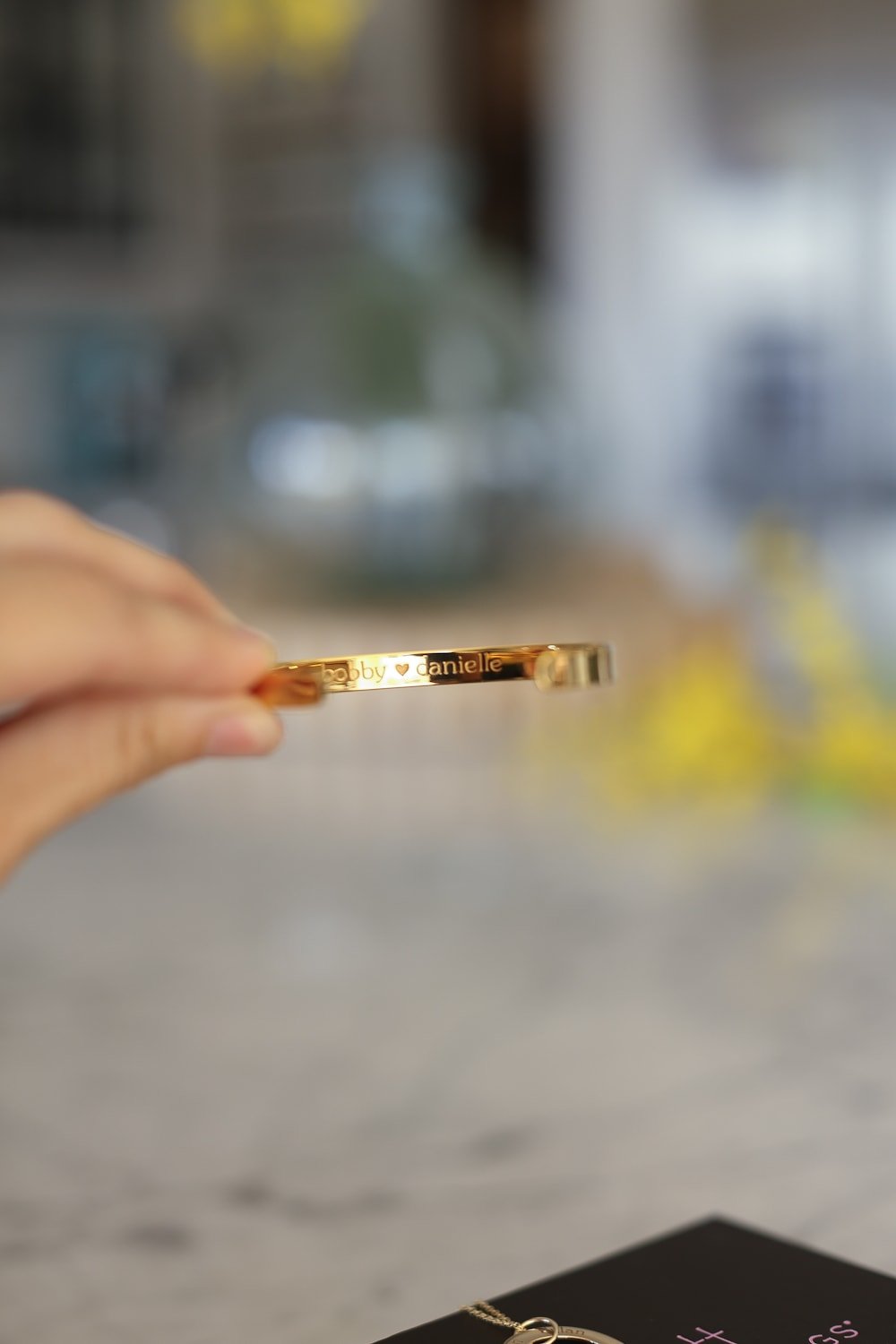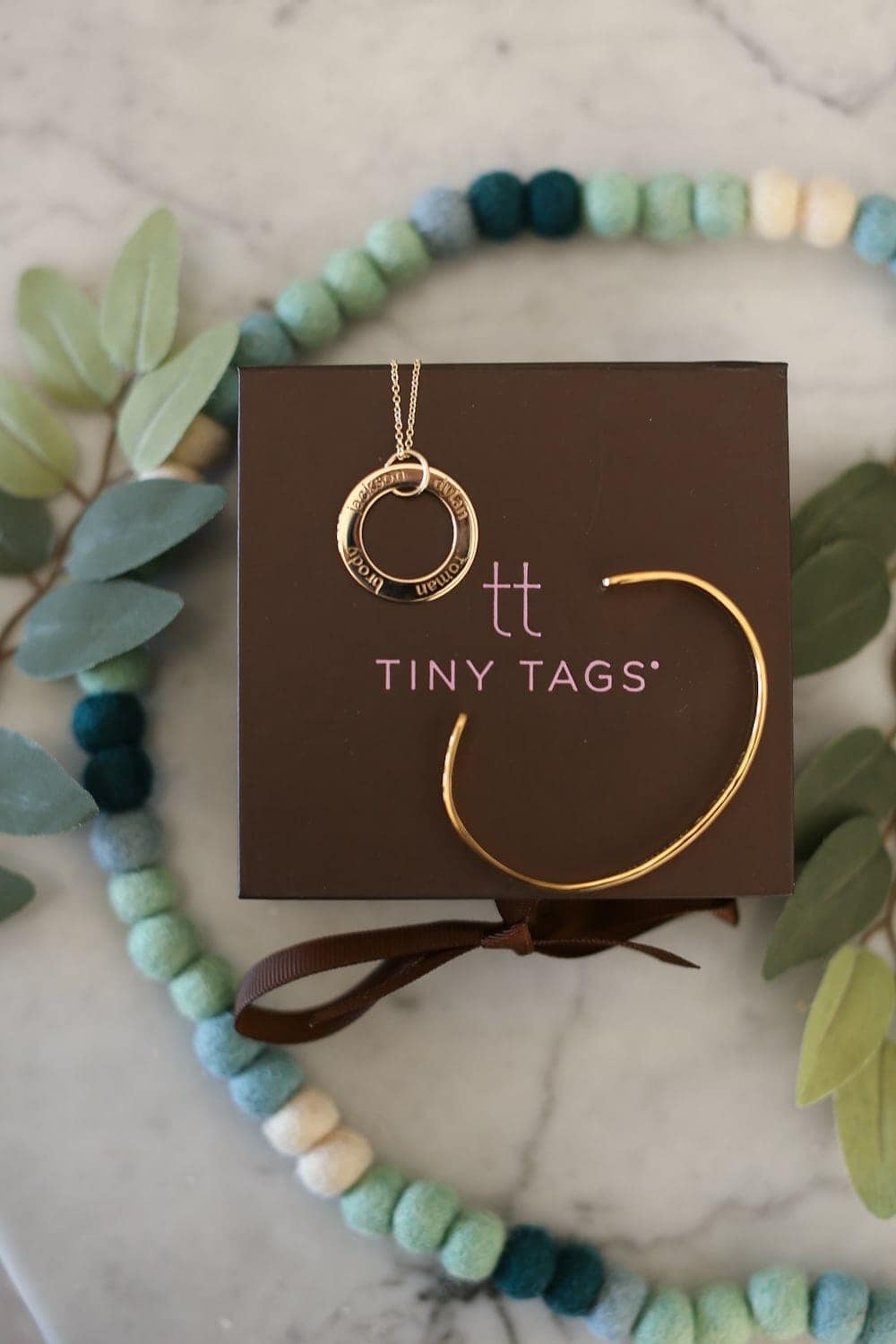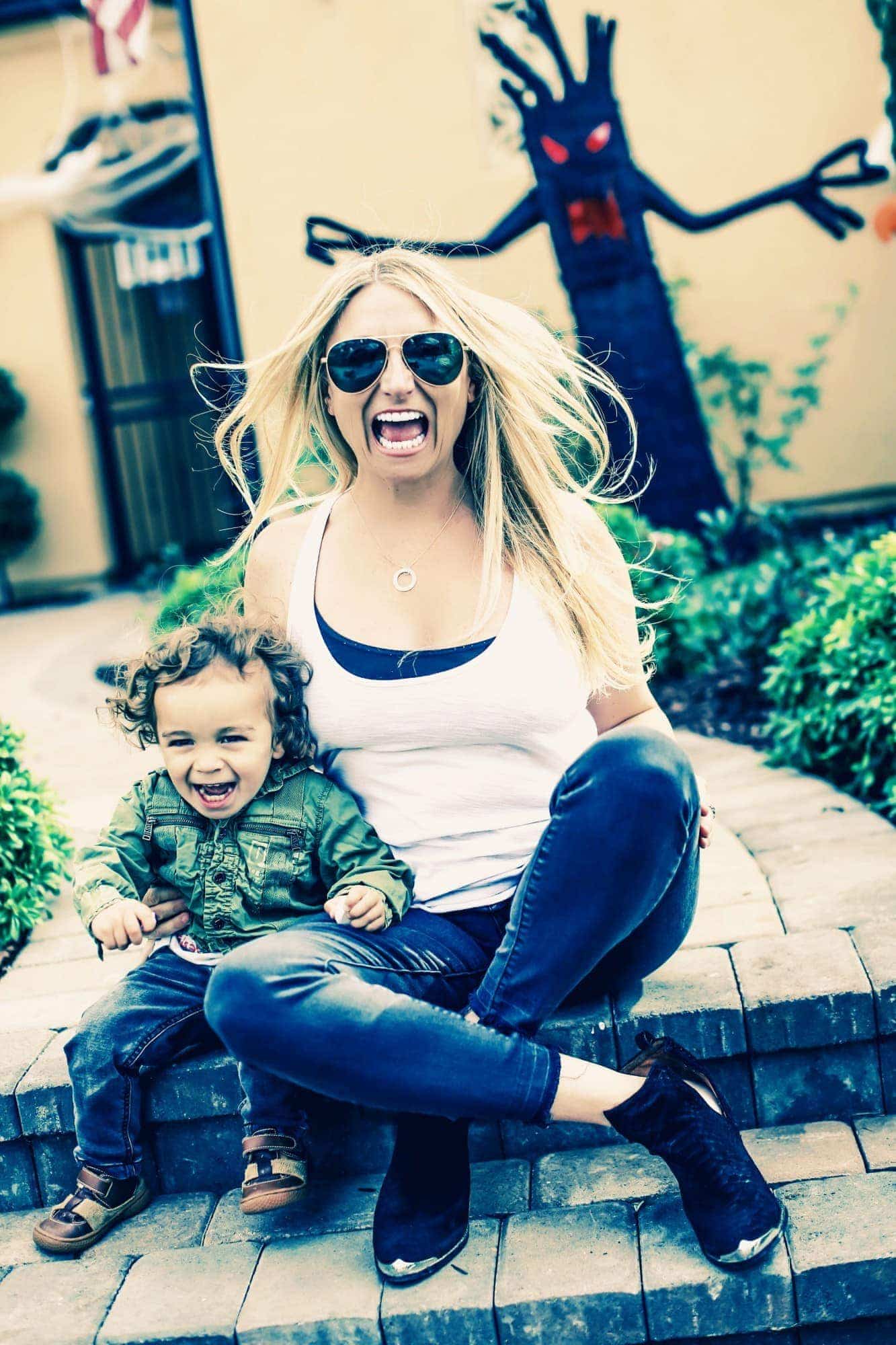 Smoother Skin
What mom doesn't love pampering her skin and feeling good about herself? NUFace offers microcurrent technology devices that help smooth and contour the skin on your face and body. The Trinity Toning device helps to improve facial contour and reduce wrinkles in just five minutes a day and the NuBODY Skin Toning device helps tone and firm body skin while smoothing away the look of dimples.
I love that these are non-invasive and I can use them at home, right after I get that much-needed bubble bath and five minutes to myself!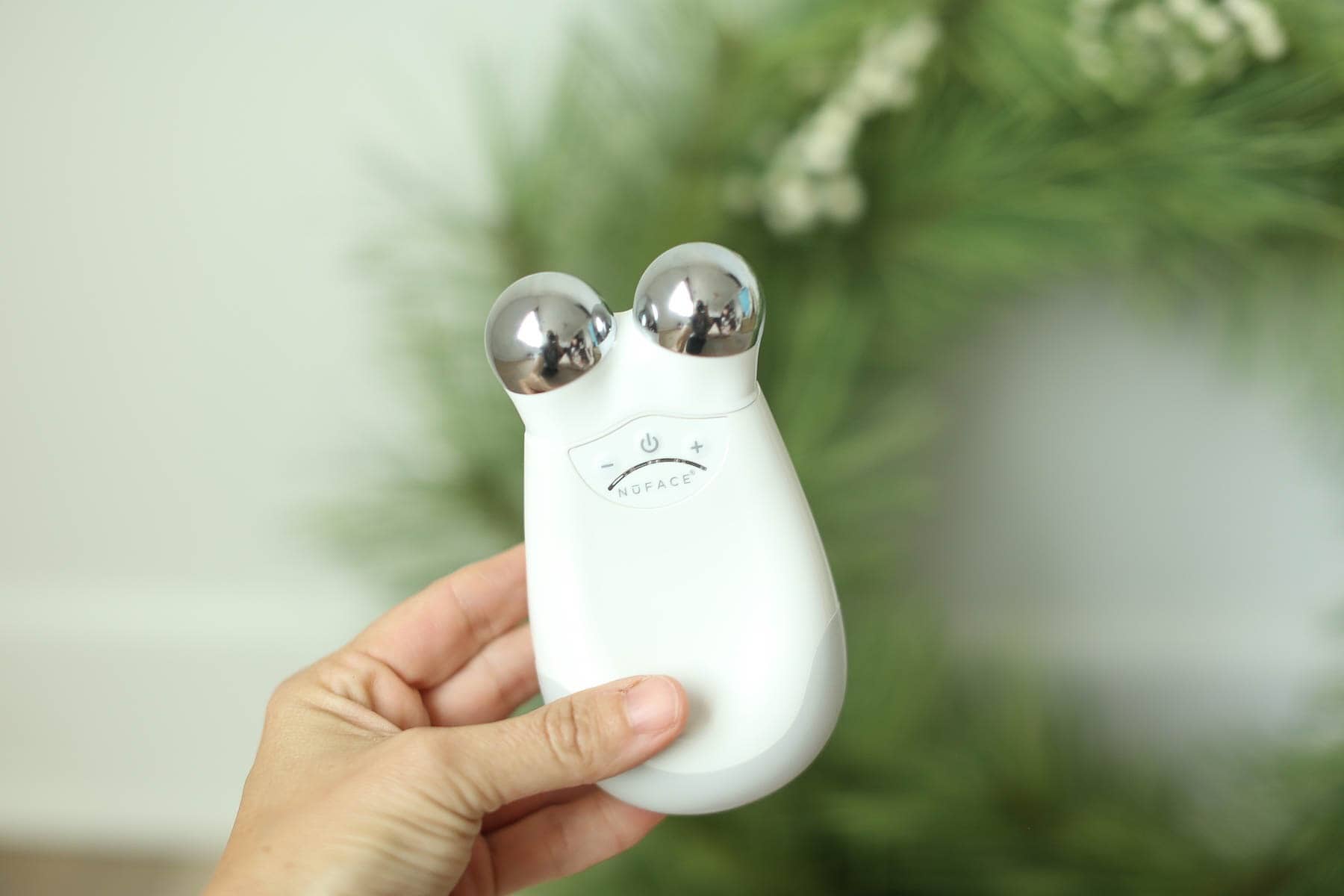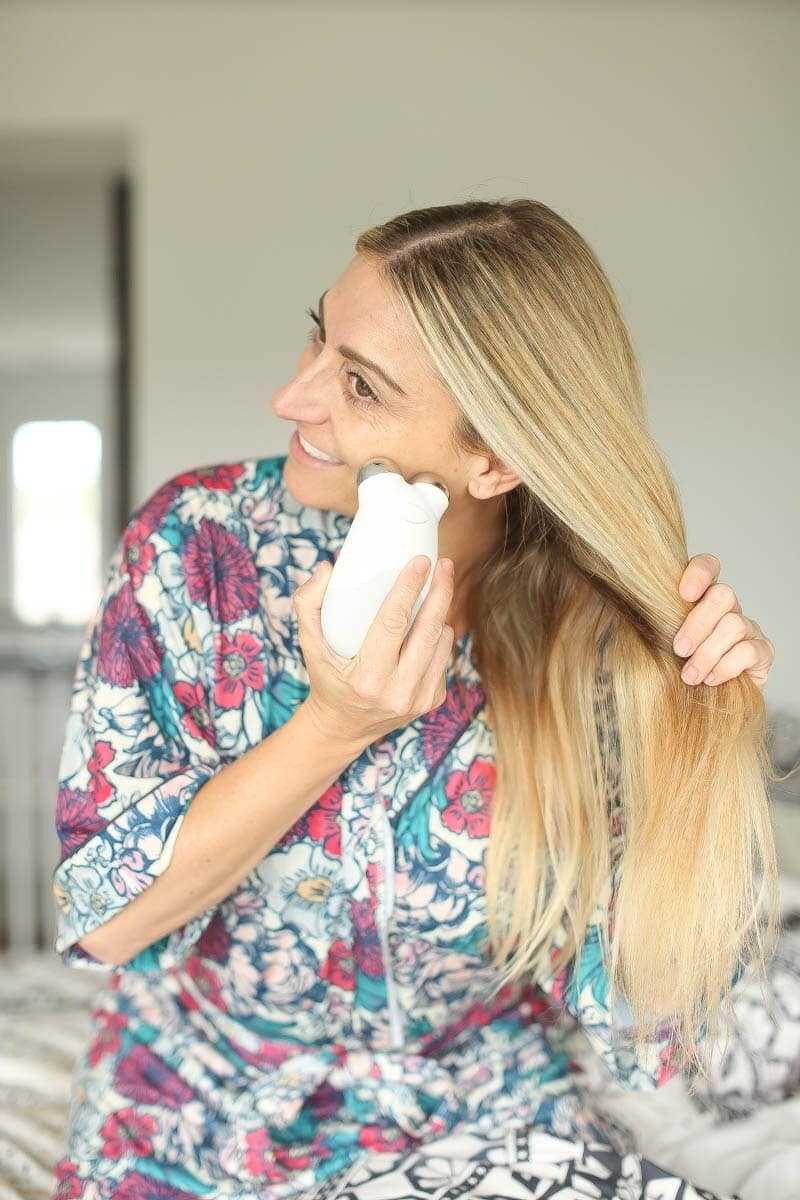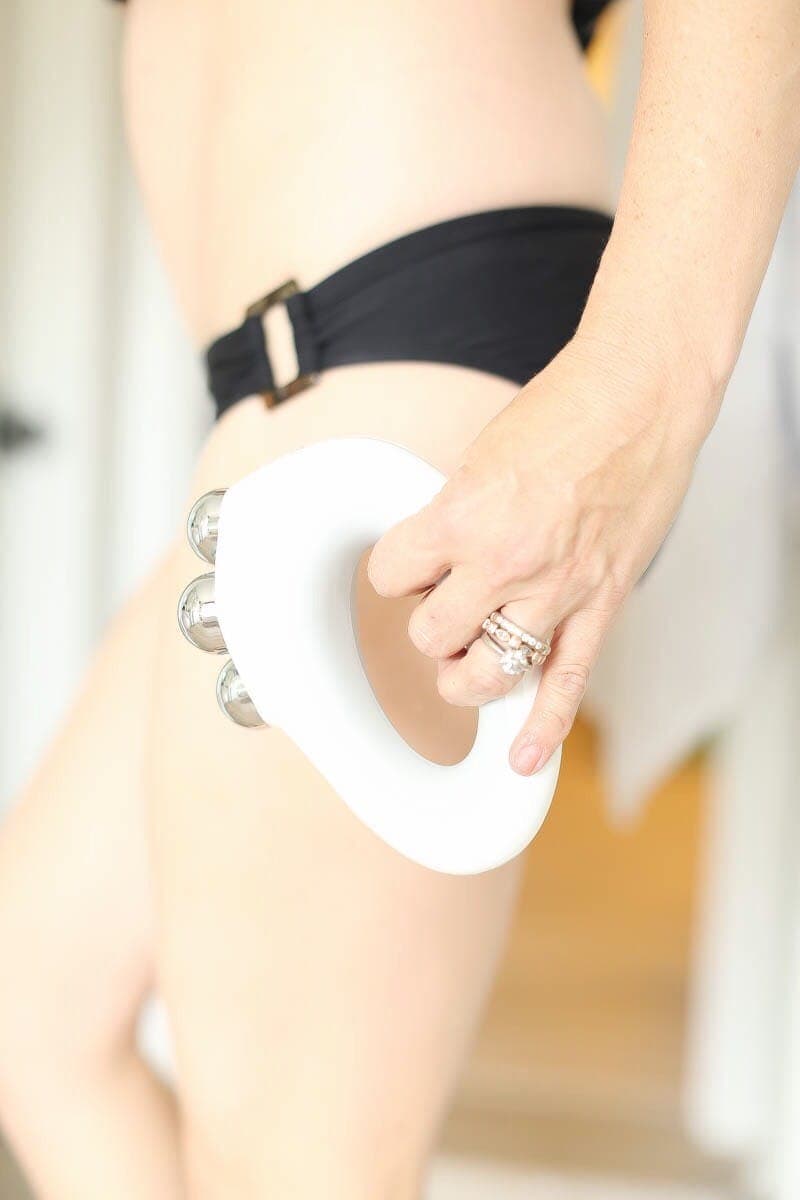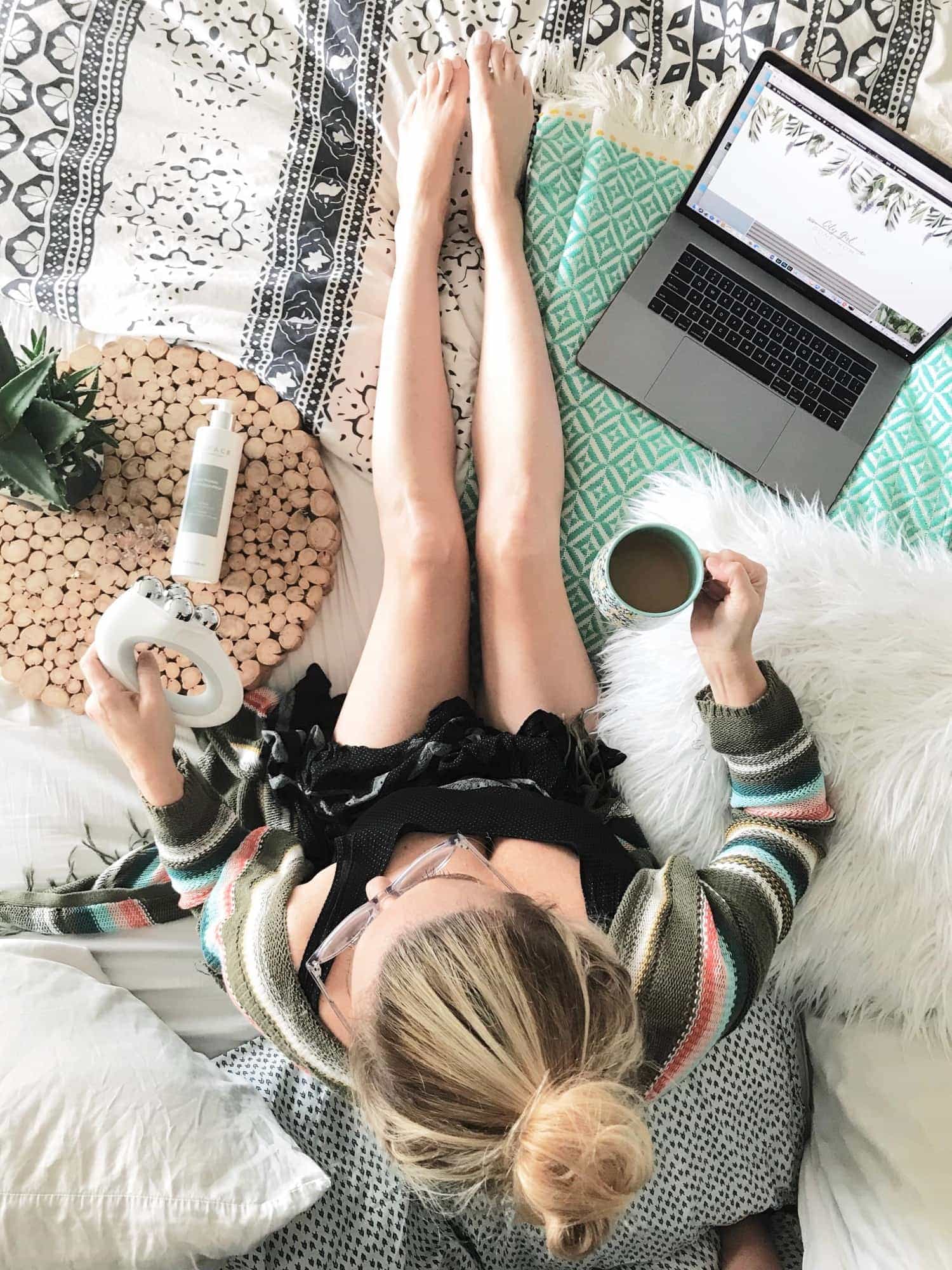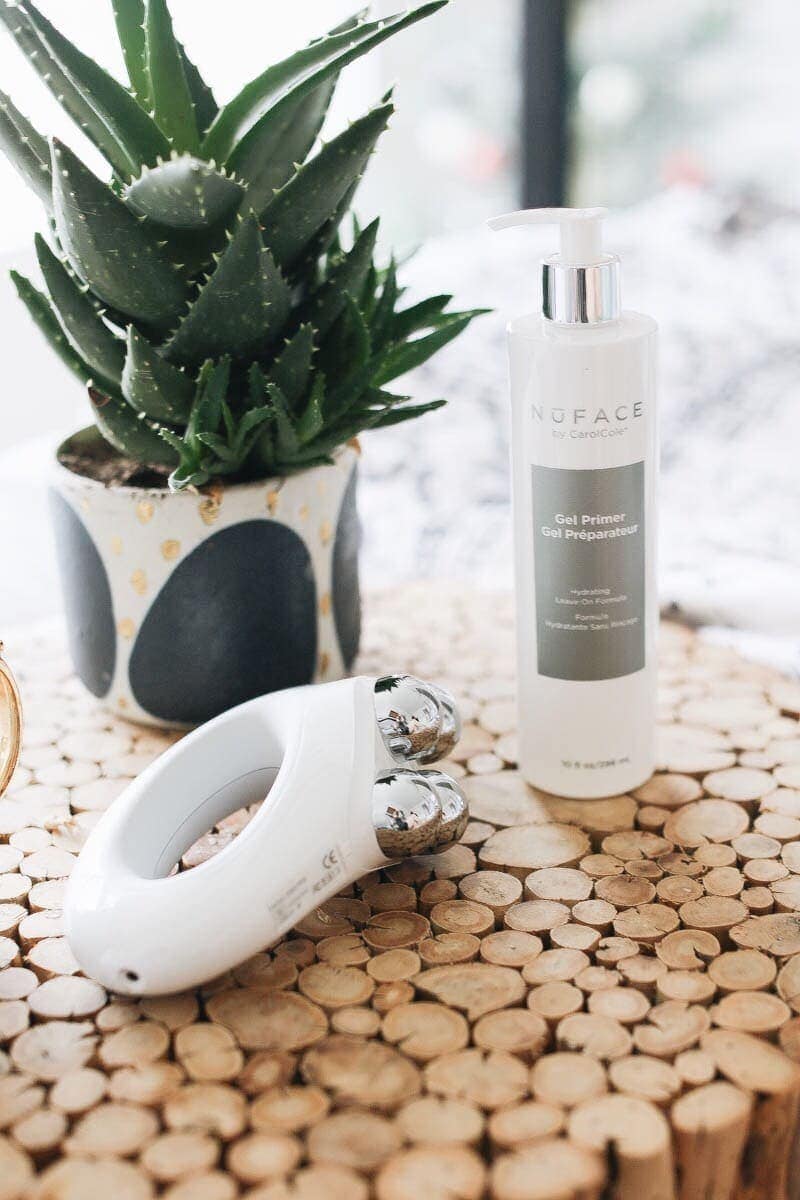 The Night Sky
This is truly one of the most romantic gifts I've ever received! The Night Sky offers an 18″ x 24″ printed map of the stars for any date you pick. It could be the night you met your husband, got married, or gave birth to your baby!
Printed on the finest Art Matte paper with over 190g weight, you can choose a map that has stars, marked constellations, and even a grid. Mine is framed and hangs in my bedroom, a constant reminder of the night Bobby and I first met.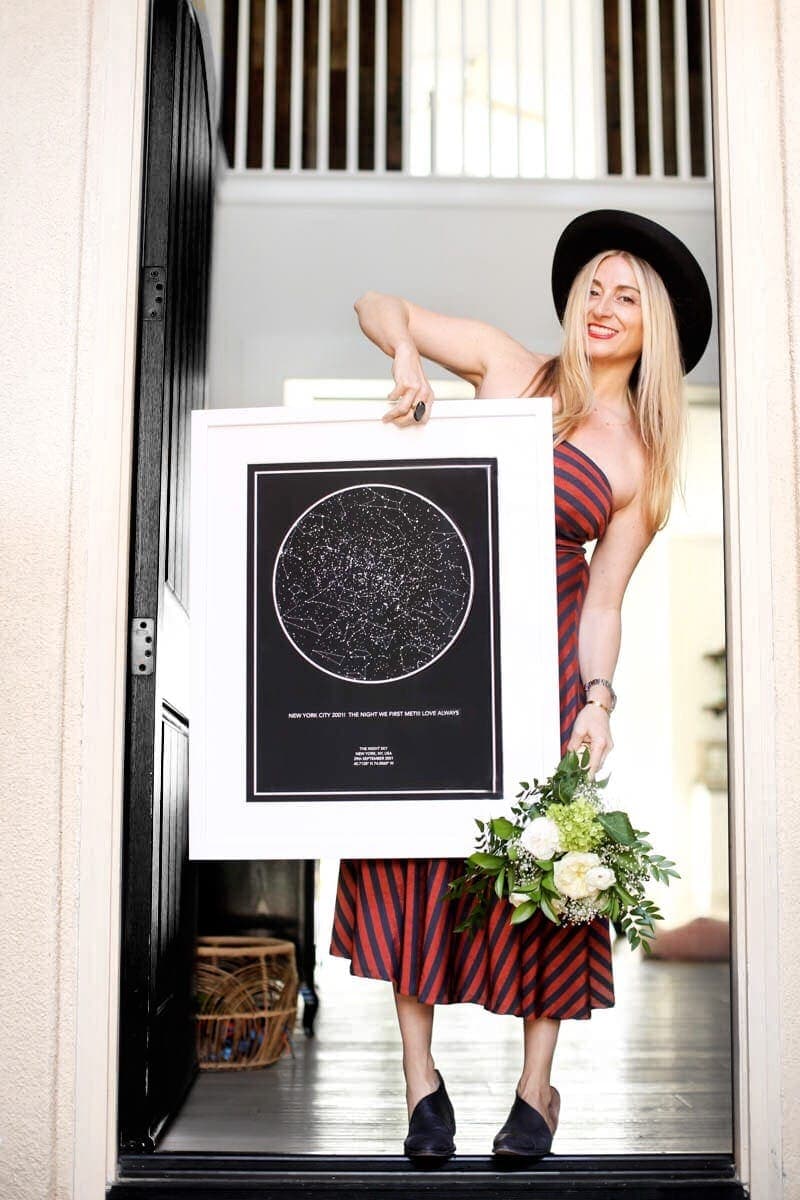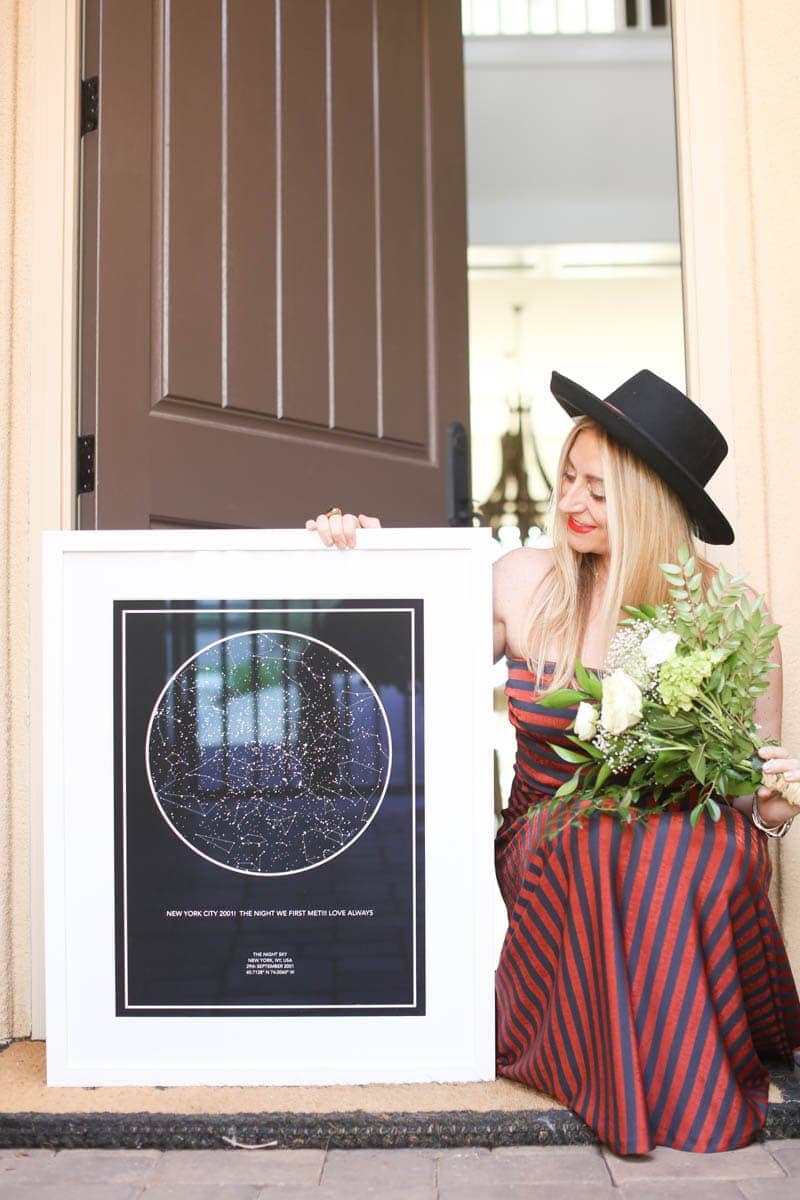 Flowers and More Flowers
Start Mother's Day off right with a fresh bouquet of flowers. I love 1-800 Flowers because they are reliable and they make it so simple to order. Choose from elegant Mother's Day bouquets arranged in vases, an adorable tin bucket, or a wooden birdhouse. They also offer chocolate covered strawberries, tea sets, and a wine and chocolate crate. Everything mom needs to feel loved on her special day!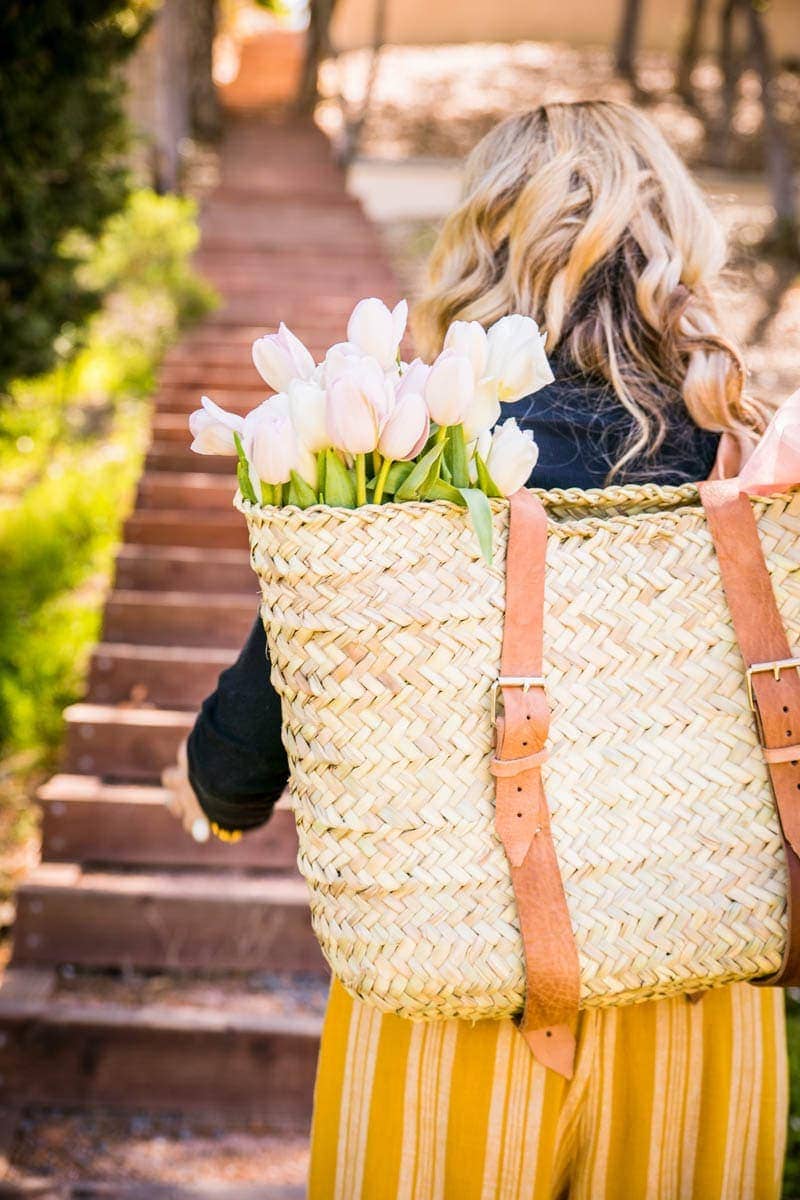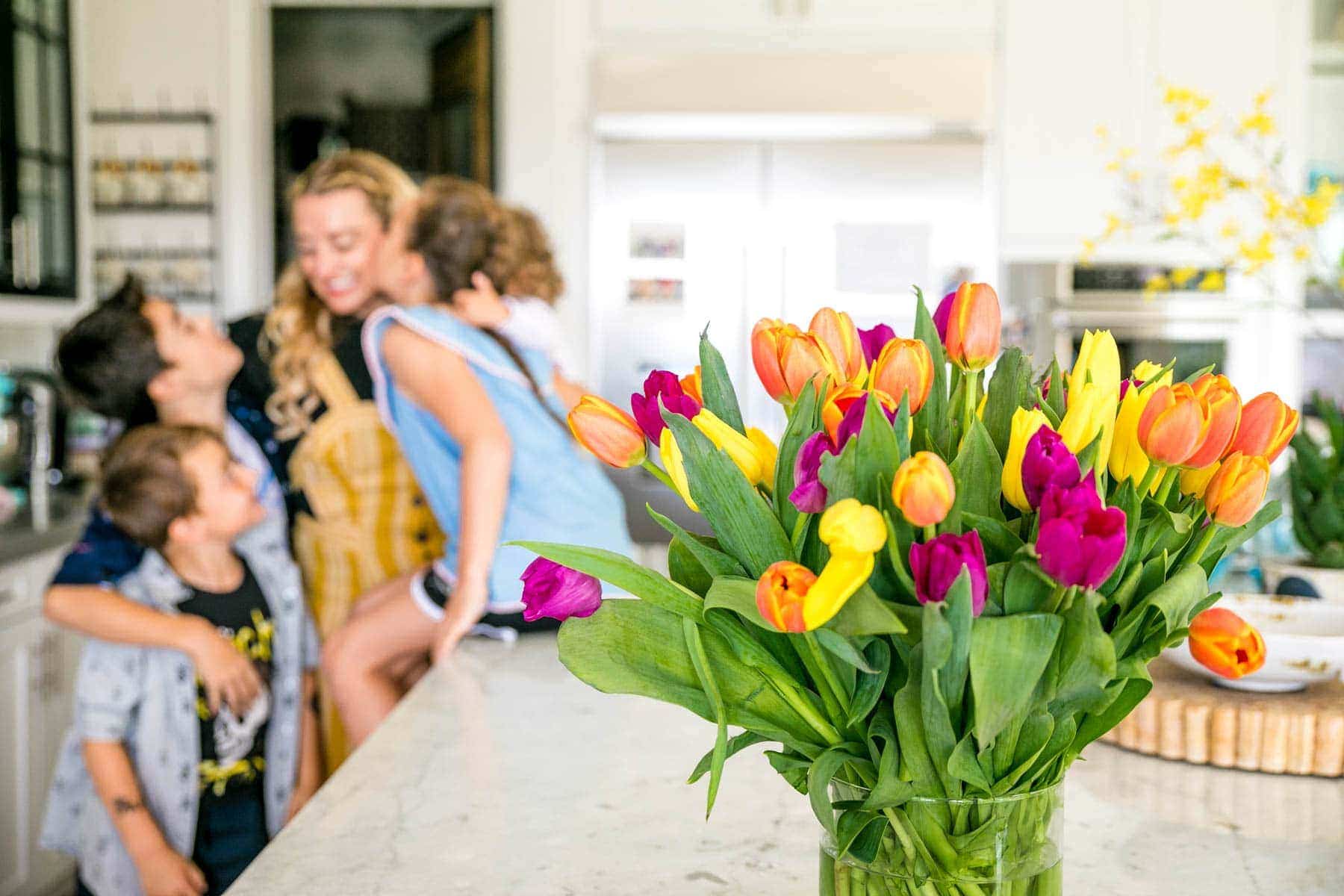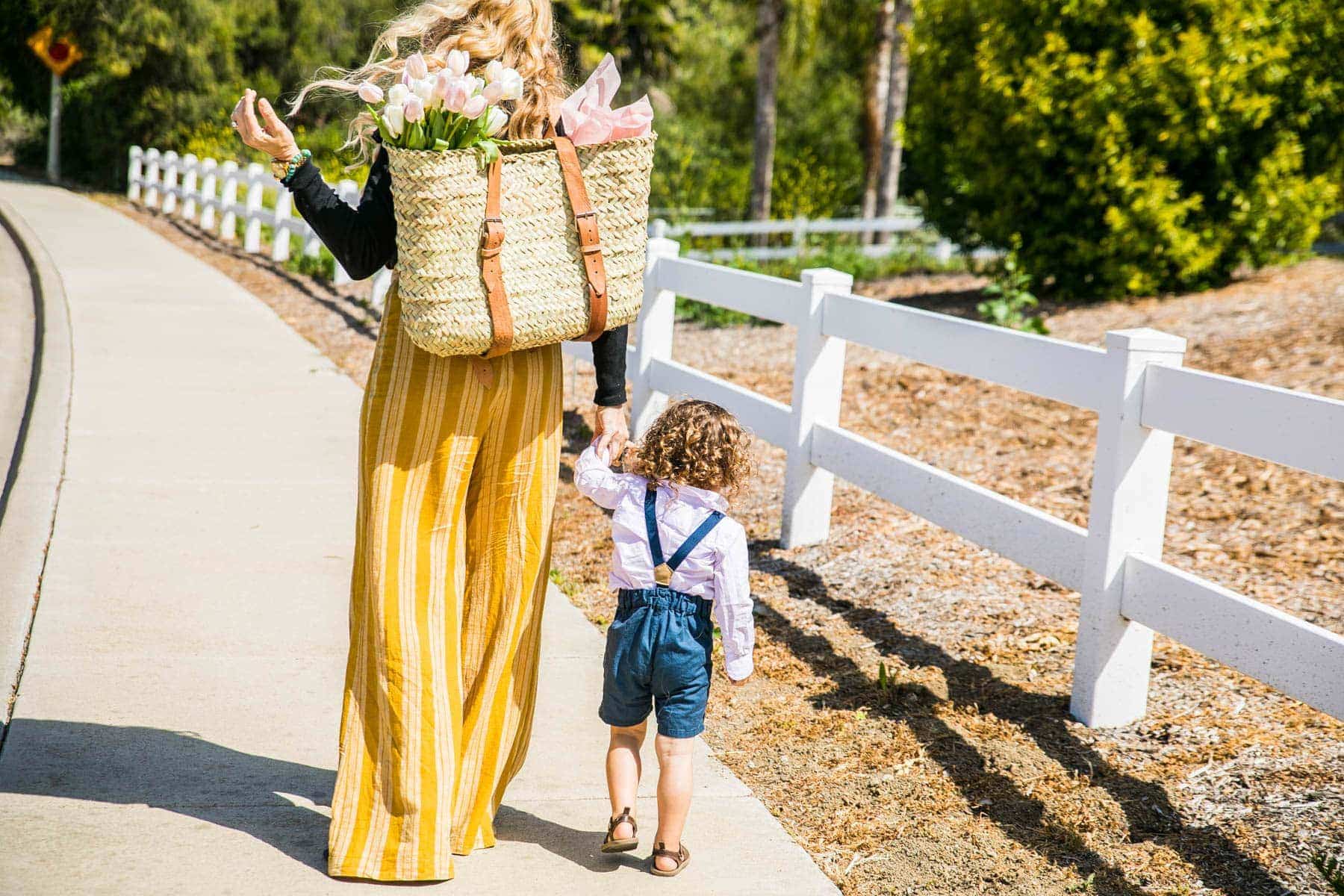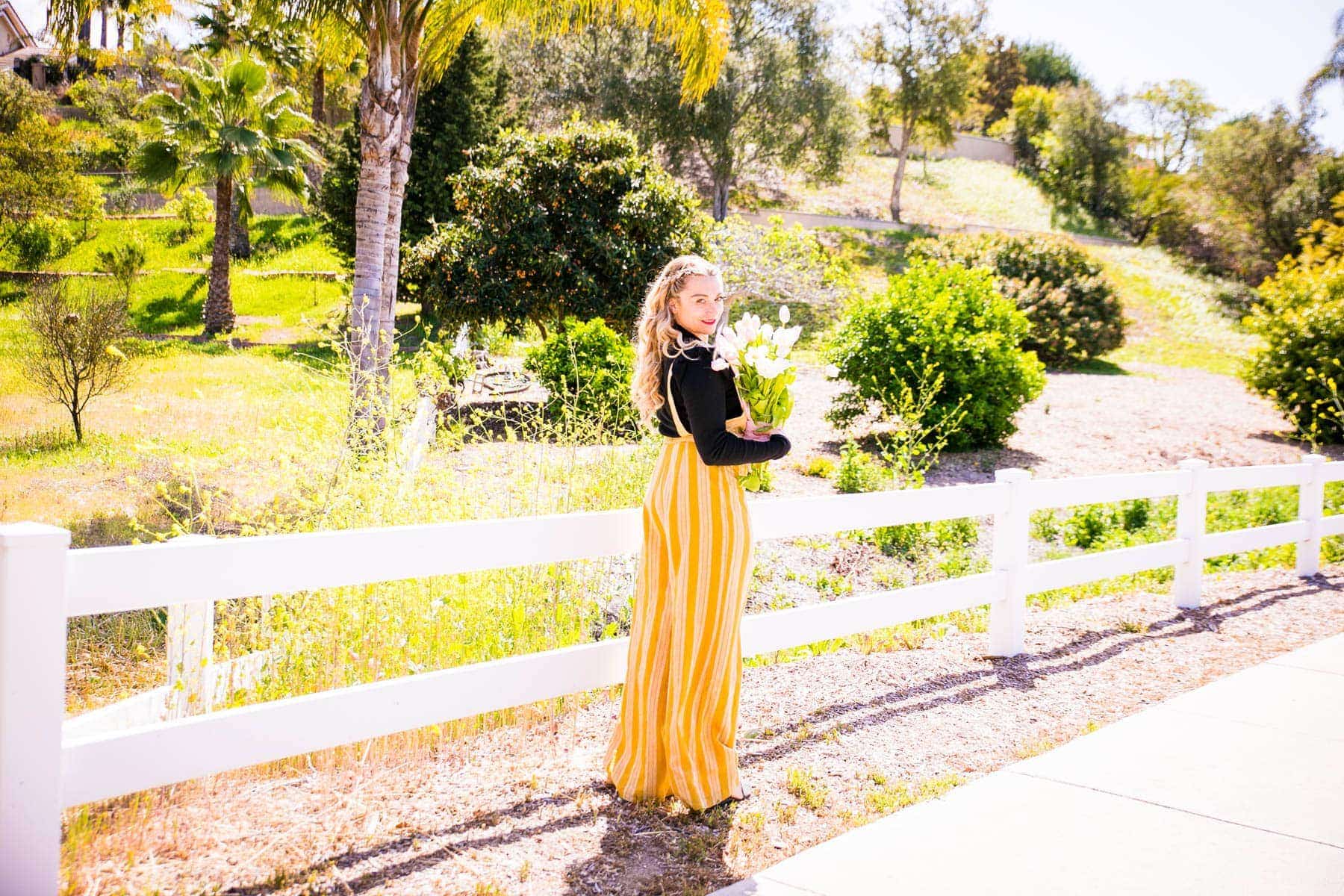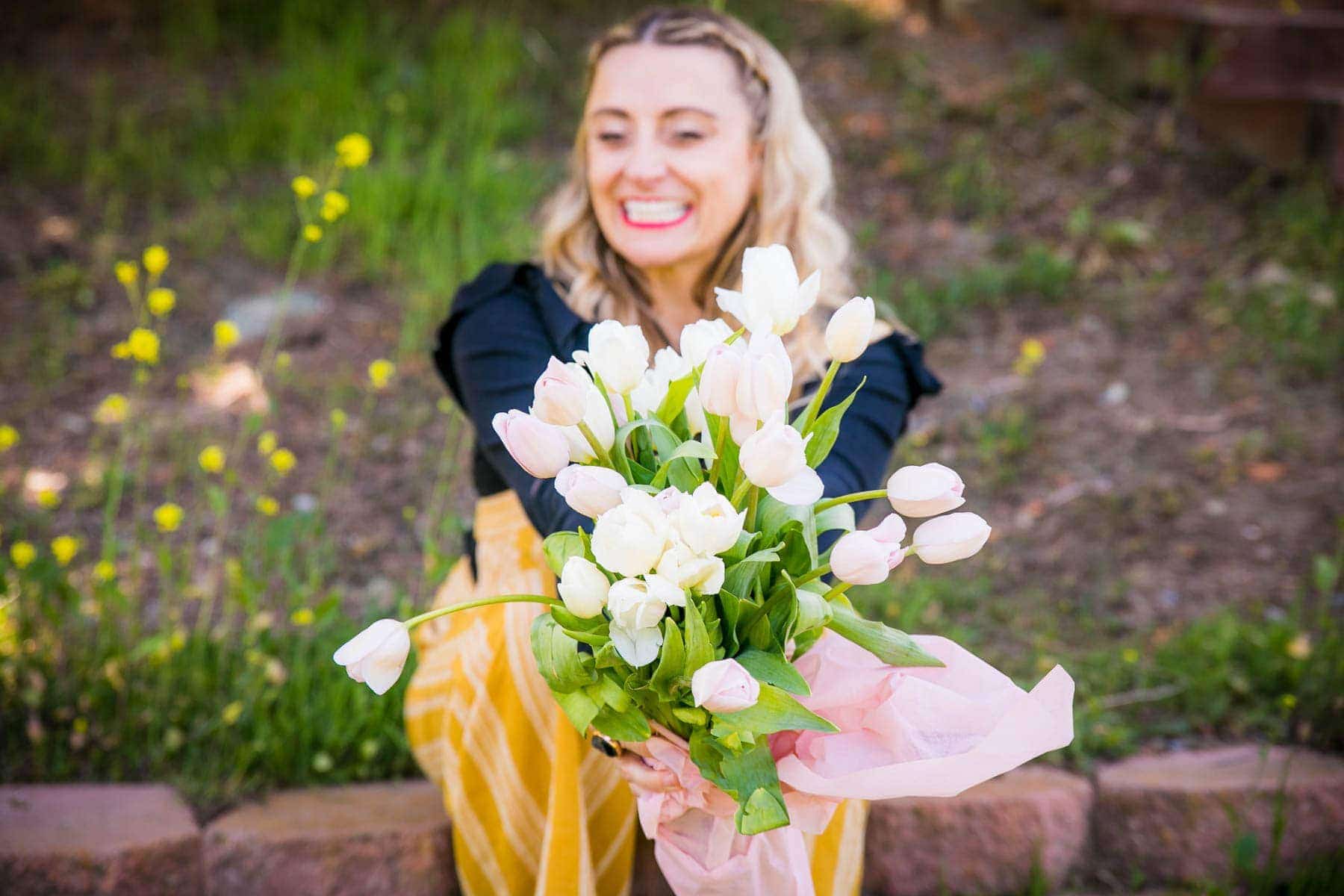 Sayings That Speak "MOM" Language
Say Hello to Mom Culture, a brand that understands mom! No matter what walk of mom you are, this brand has something for you! I am obsessed with all of their t-shirts, but there is even more than that. Browse their mugs, hats, key chains, wine glasses, and even products for the littles. A Perk? They believe in being eco-conscious and earth-friendly, making Mom Culture a brand to swoon over.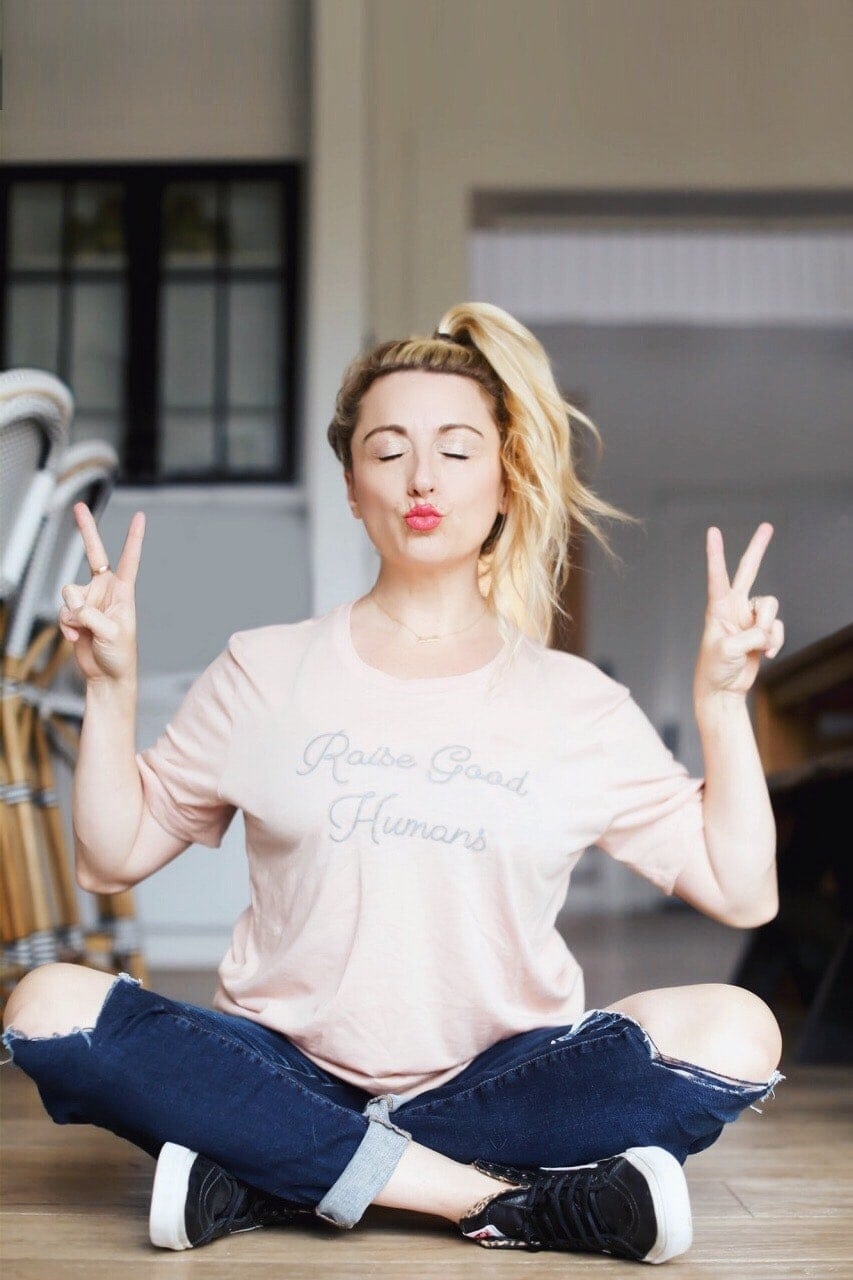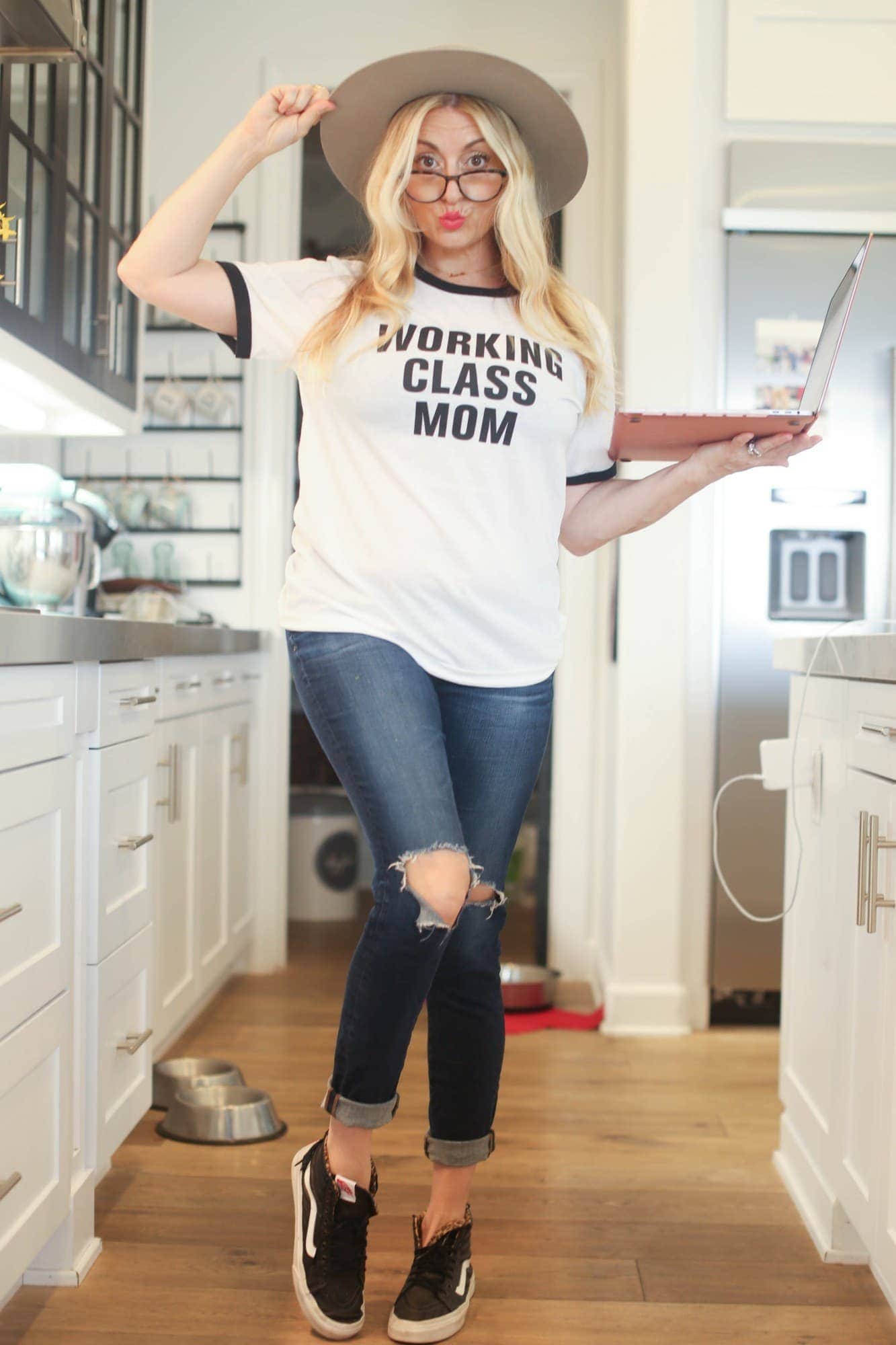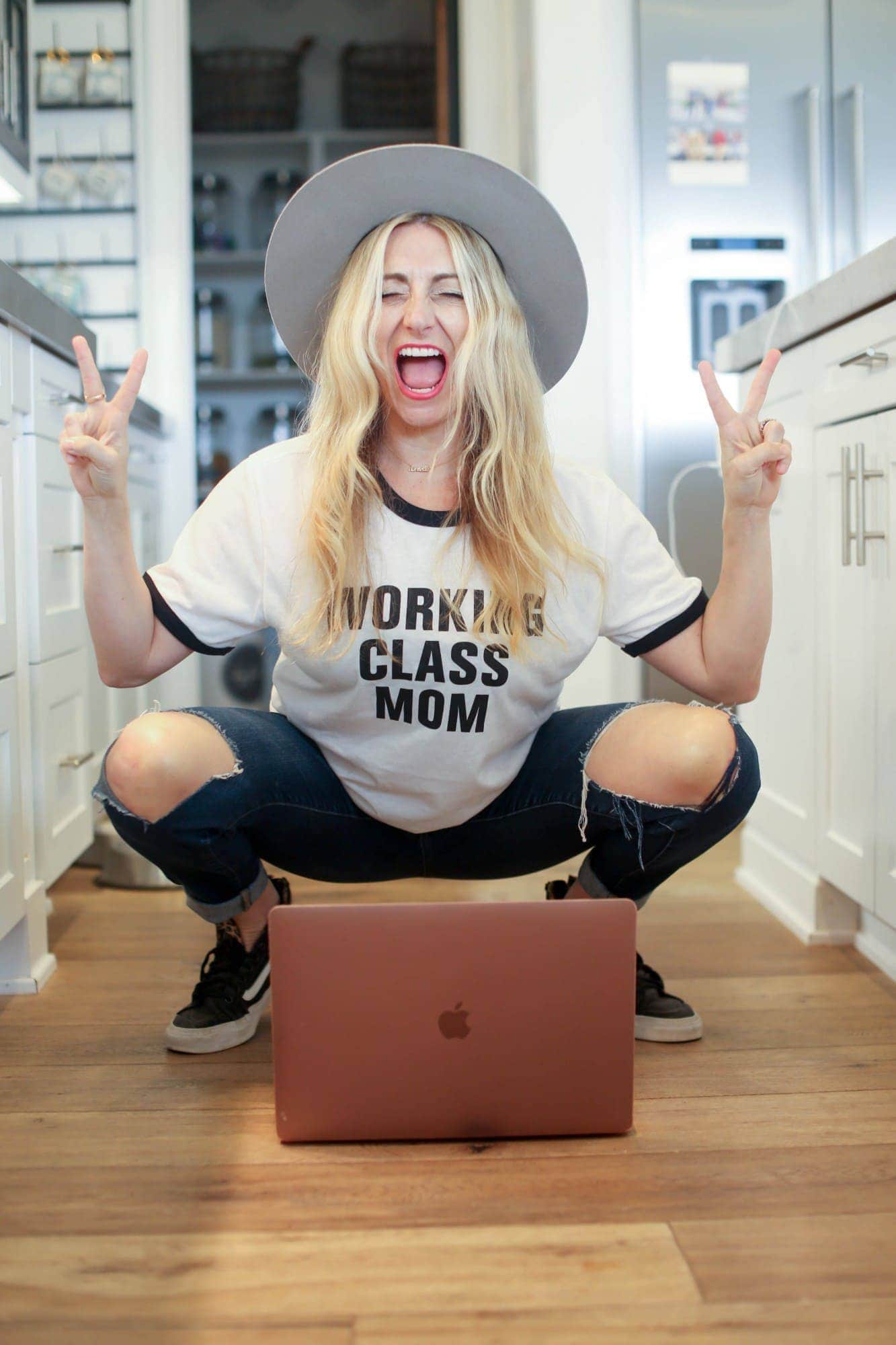 Spa Day!
Moms need a break sometimes from the hustle of the daily grind. Pamper her with a day at the spa, where she can get a massage or facial, a mani/pedi, and relax poolside. My favorite local spa is at The Omni La Costa Resort. This hidden gem is right down the road and I am enamored with their services. The last time I went, I opted for an Arctic Berry Peptide Peel designed to target blemishes, uneven skin, and fine lines. I left feeling younger-looking and relaxed and can't wait to check out their latest specials for Mother's Day.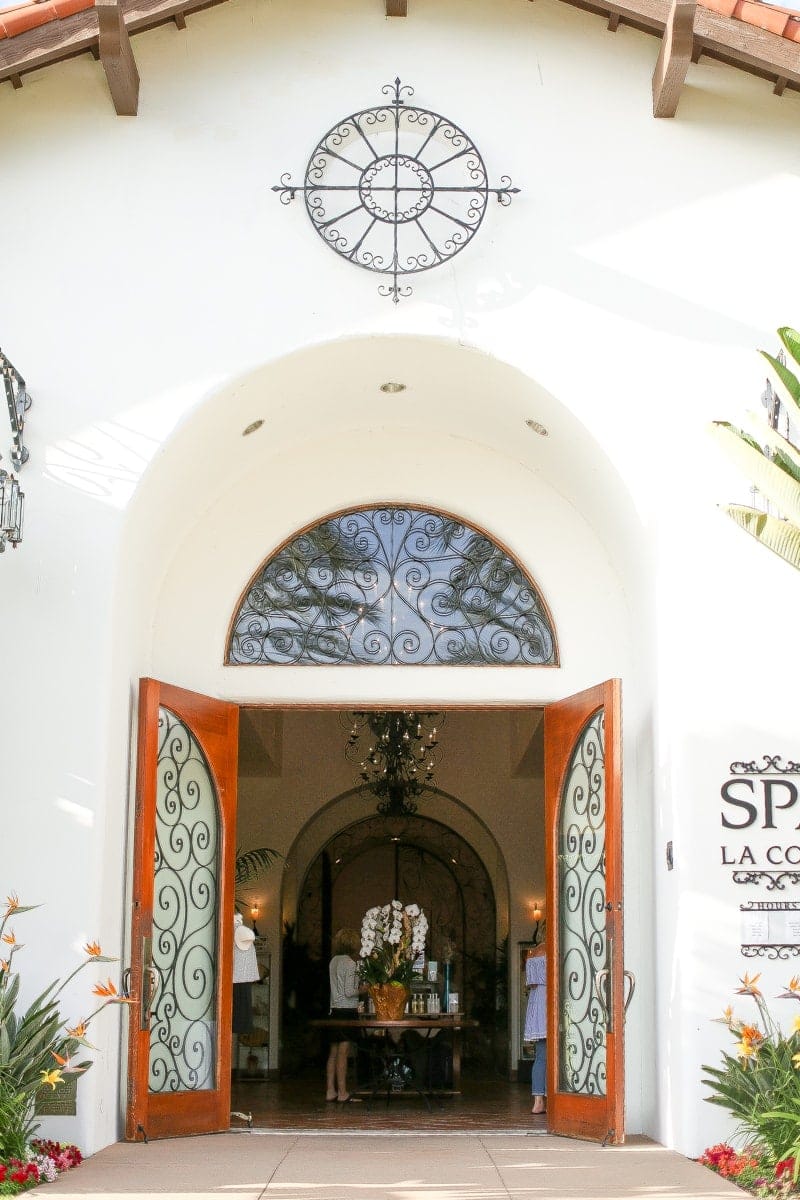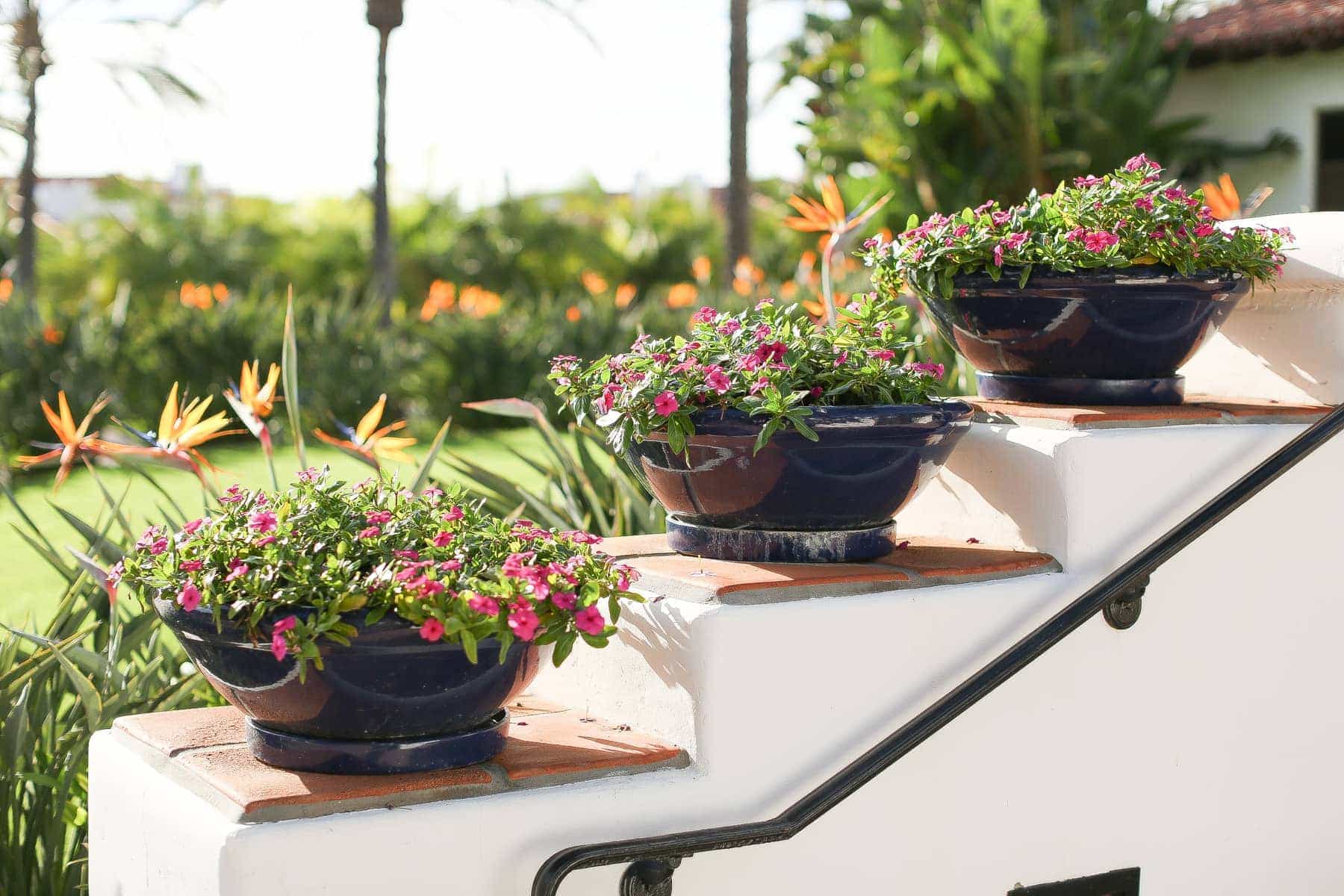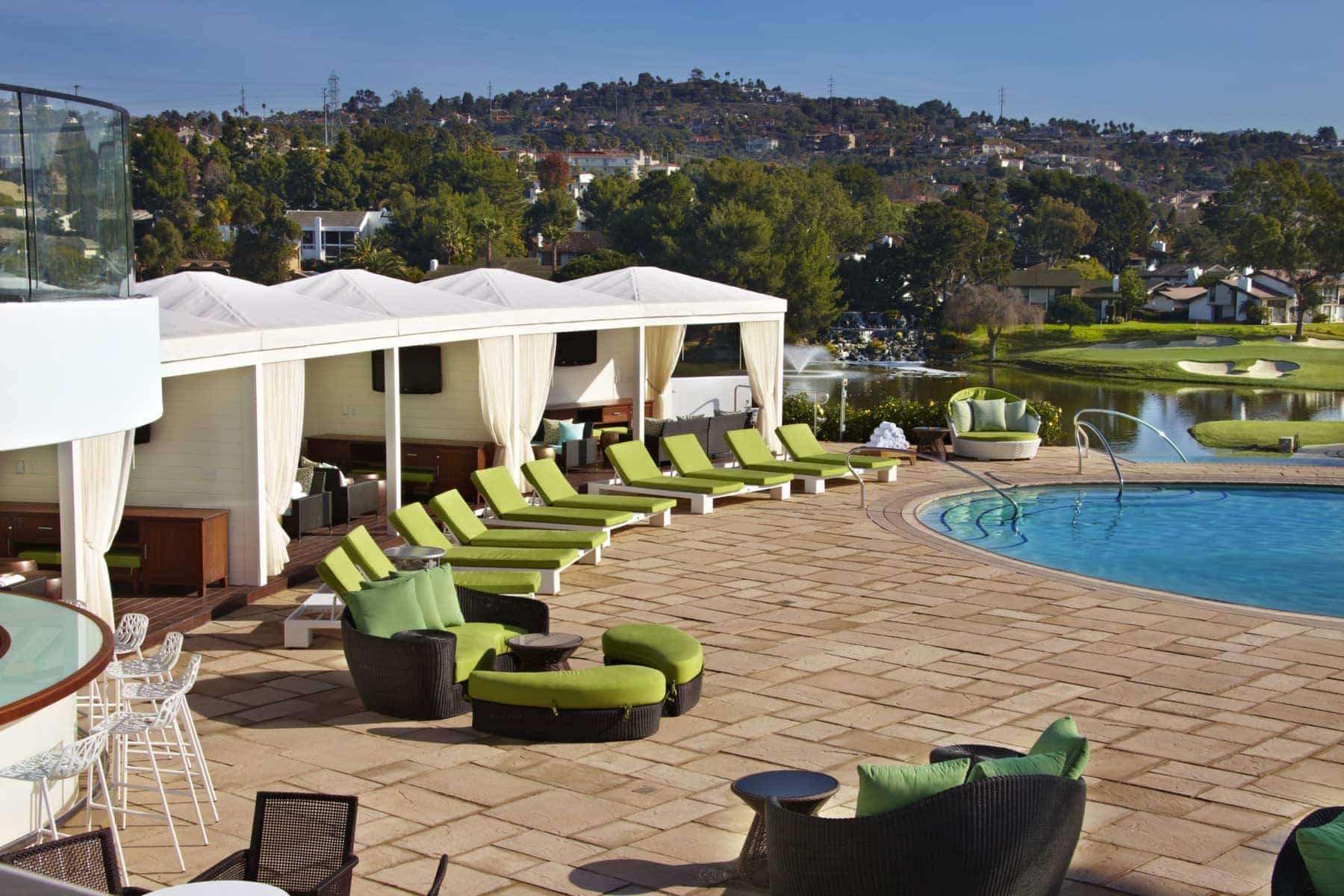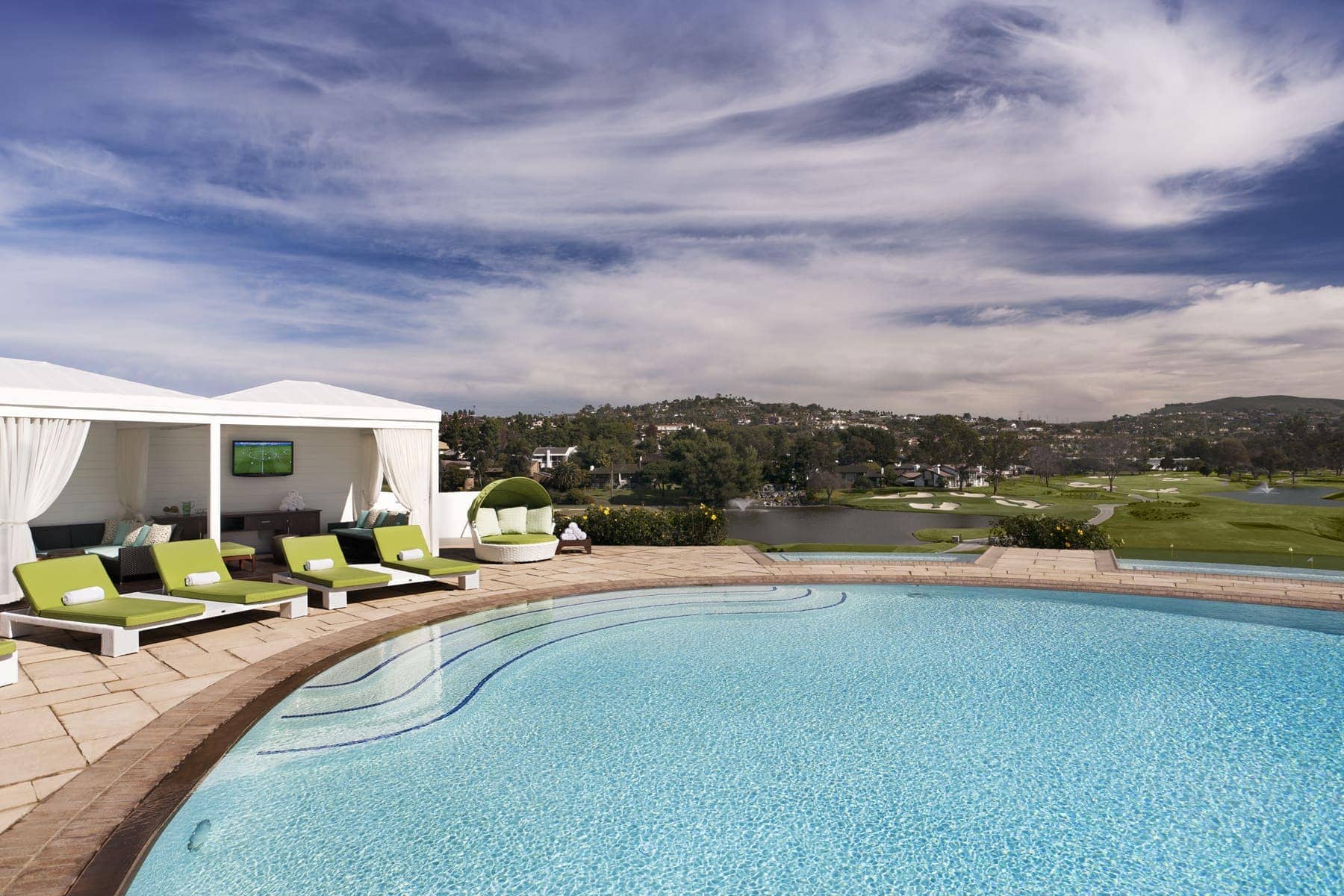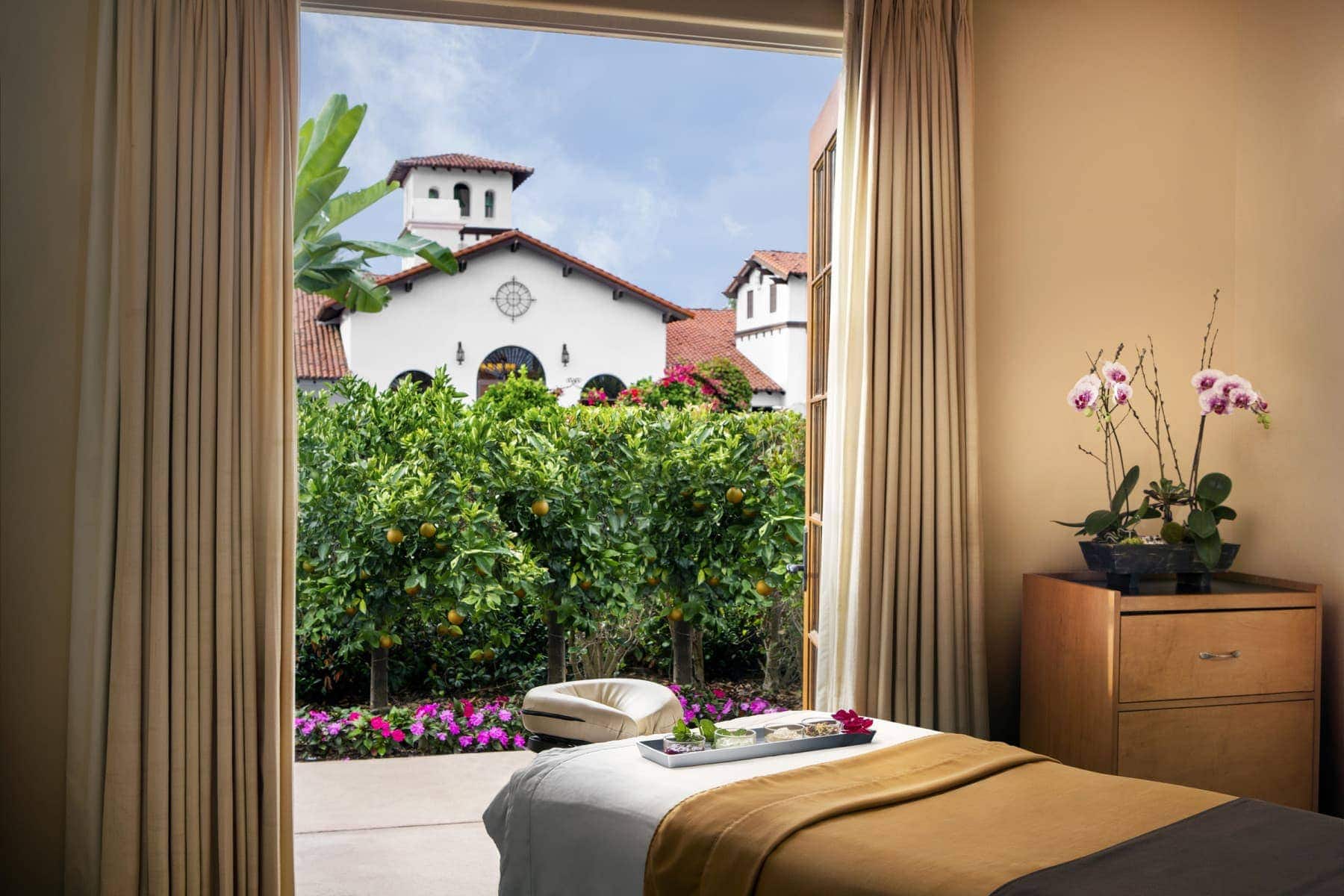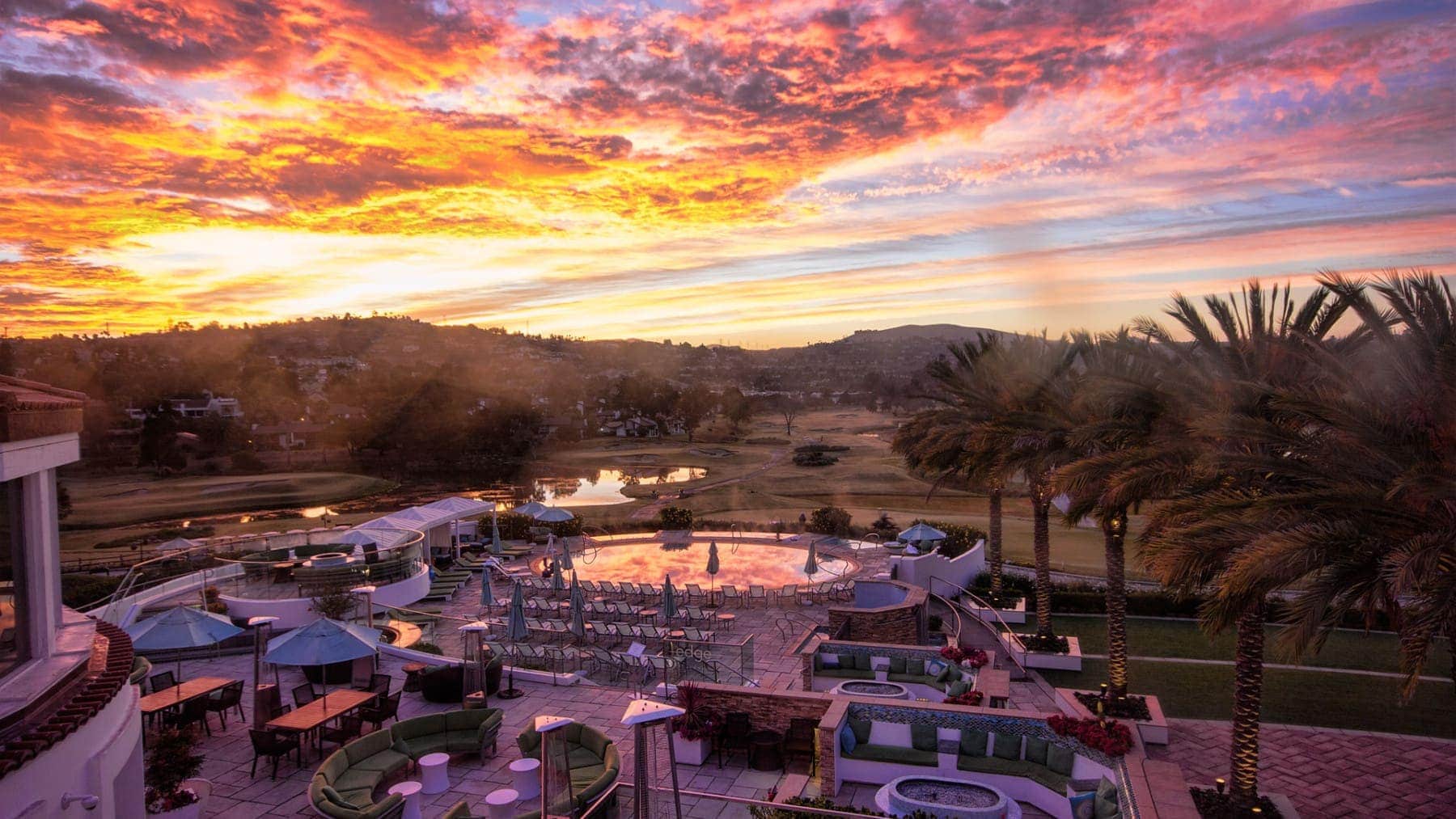 A New Set of Luggage
Whether you're heading out for an overnight staycation or jetting off to a tropical destination, moms can definitely use some new luggage. Away is a superior line of luggage that is lightweight, durable and chic. The most ingenious part is that the carry-on is equipped with a power station to charge your phone! Perfect for moms-on-the-go who don't want to be disconnected for too long.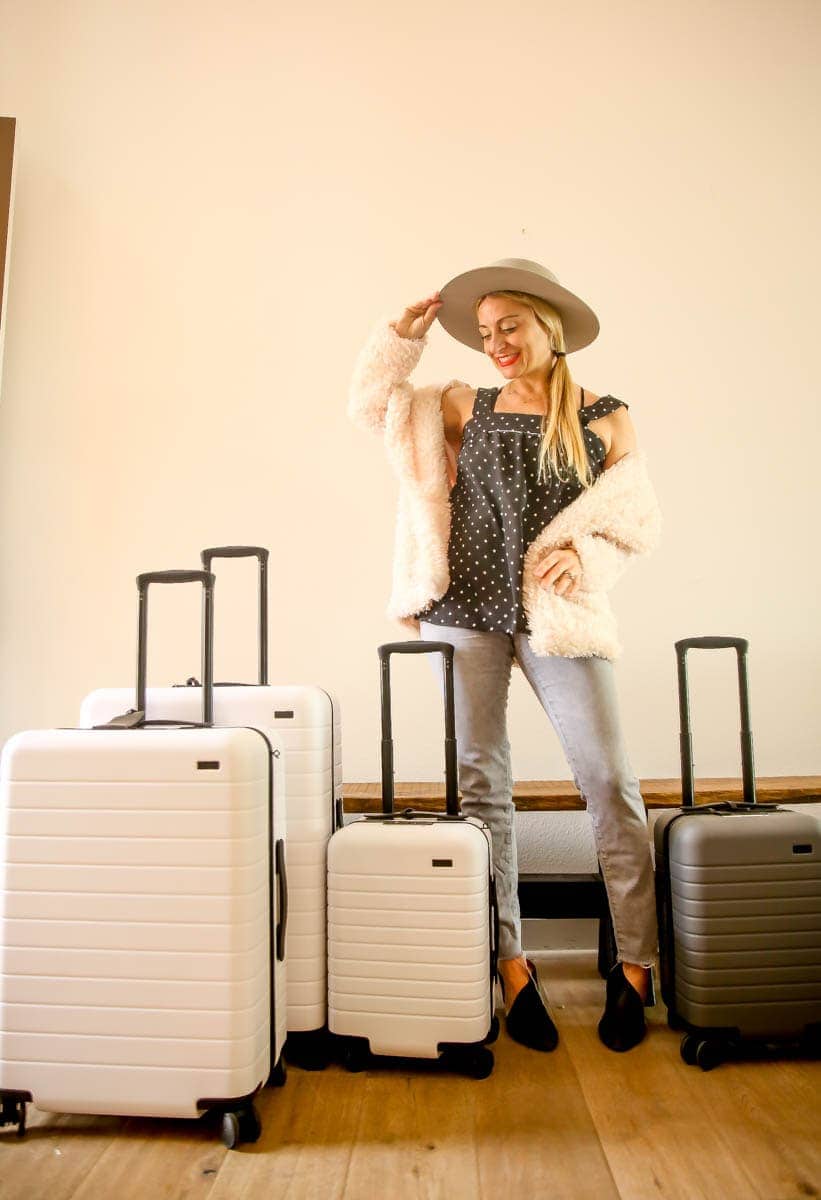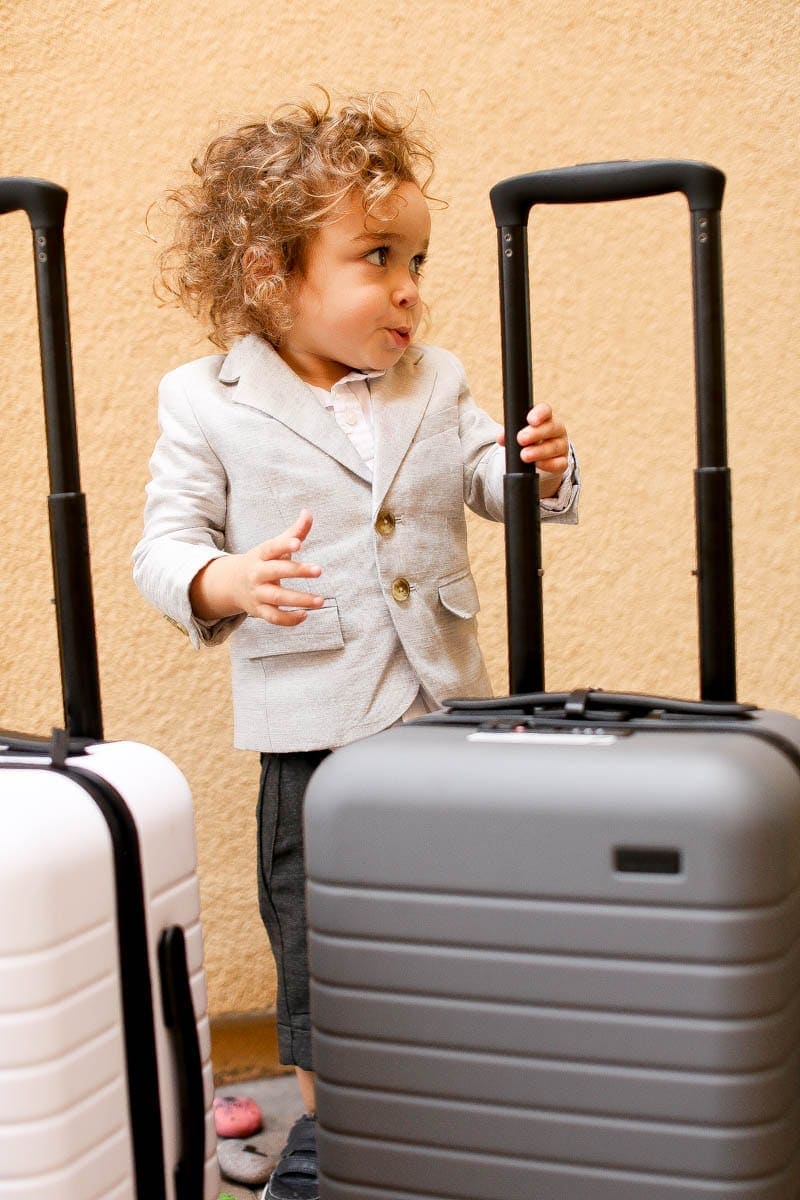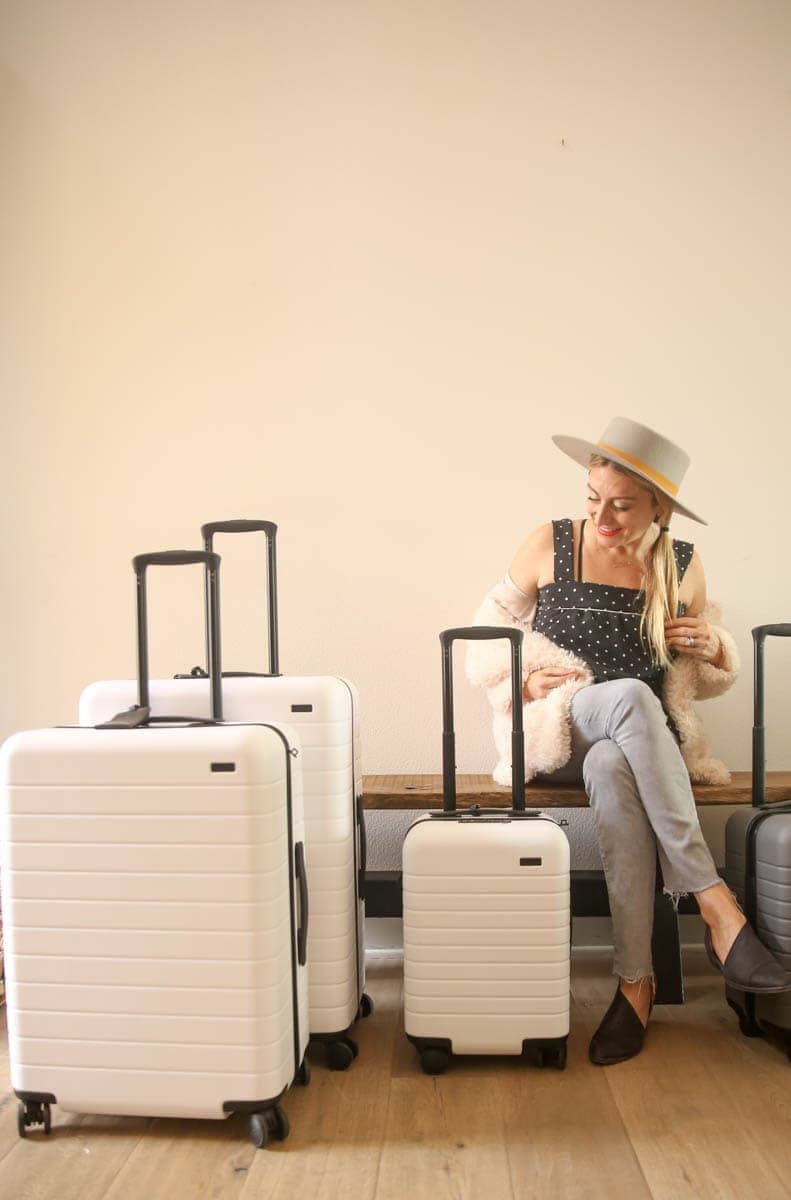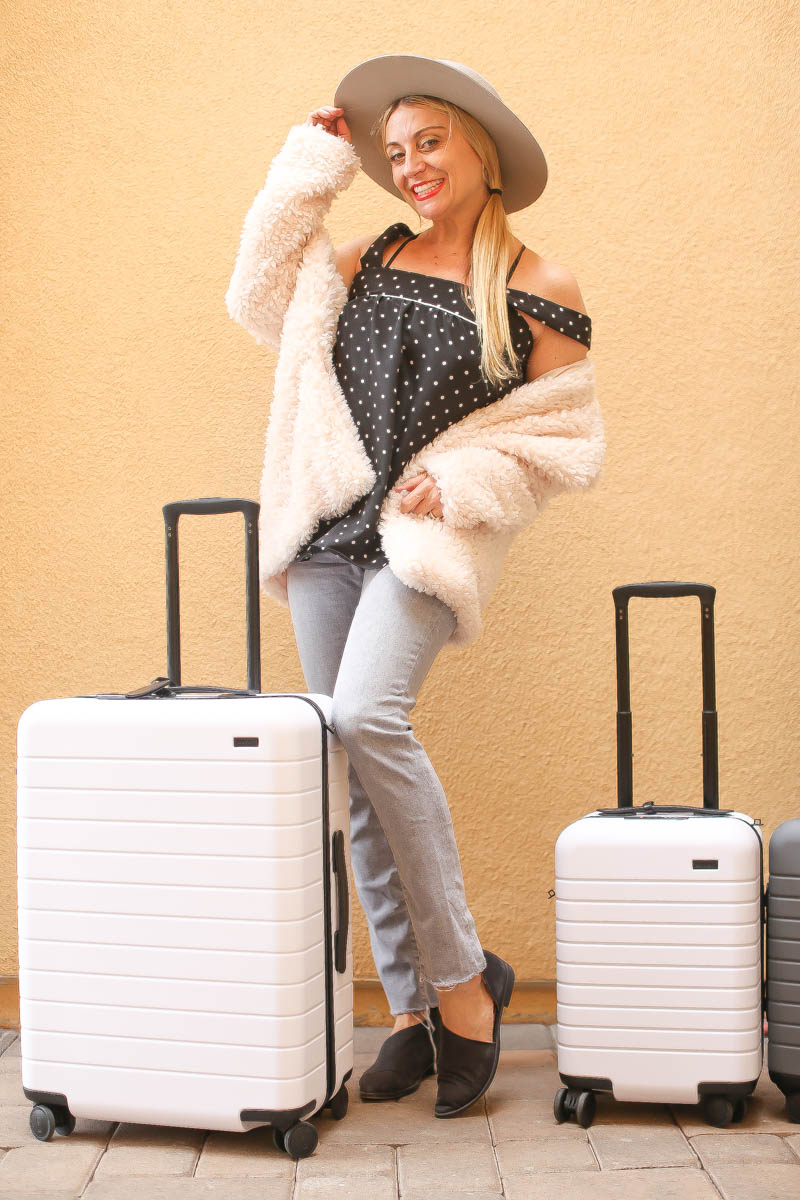 Club Membership
Fitness and health are often something we push to the wayside in order to take care of our kids and get through the day. The perfect Mother's Day gift is a membership to a local fitness center, like The Bay Club. The Bay Club offers childcare services and even summer camps so that I can keep the kids close by while I get that workout in. Even better, The Bay Club offers spa amenities and restaurants, so I can plan a spa day with (or without) the family!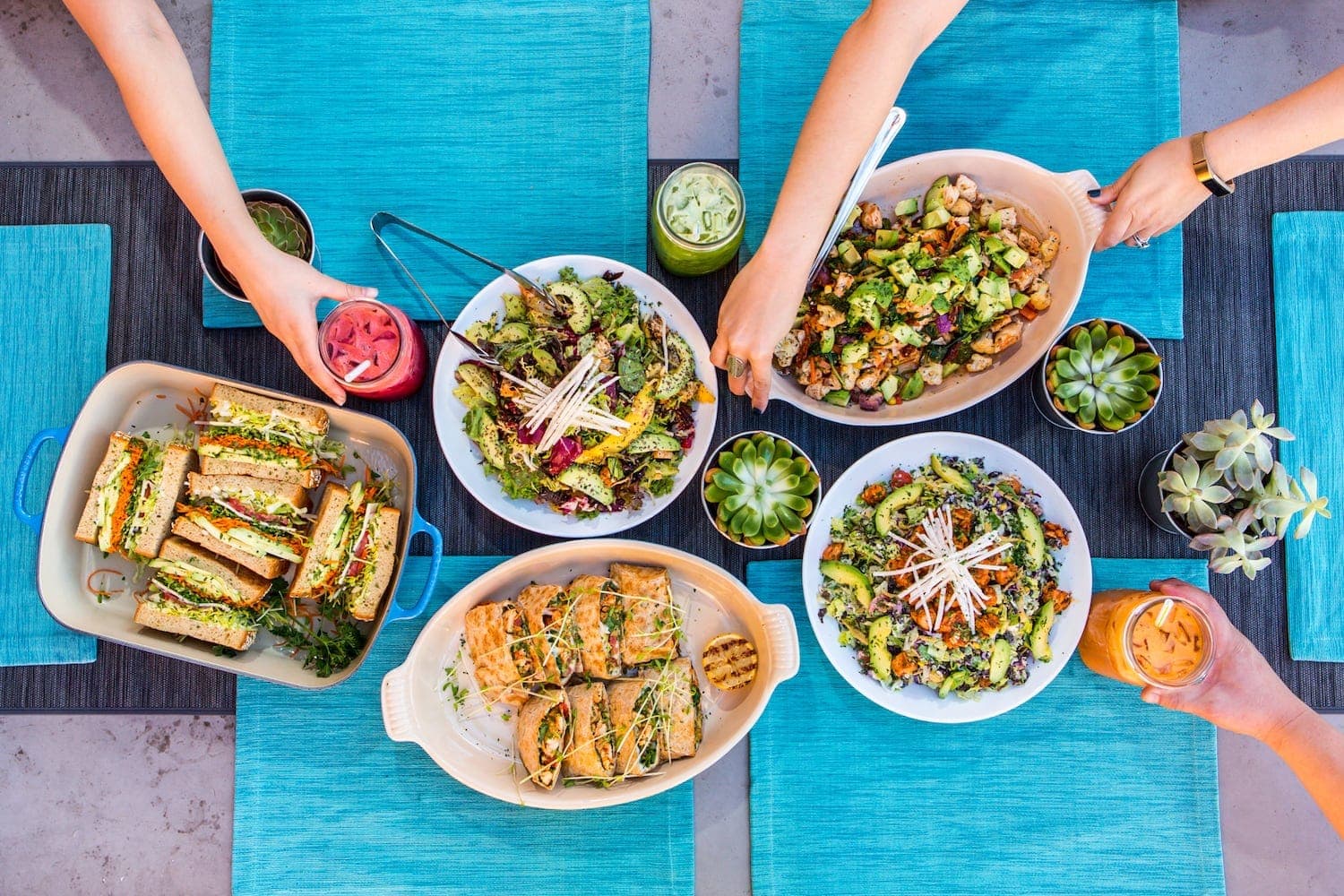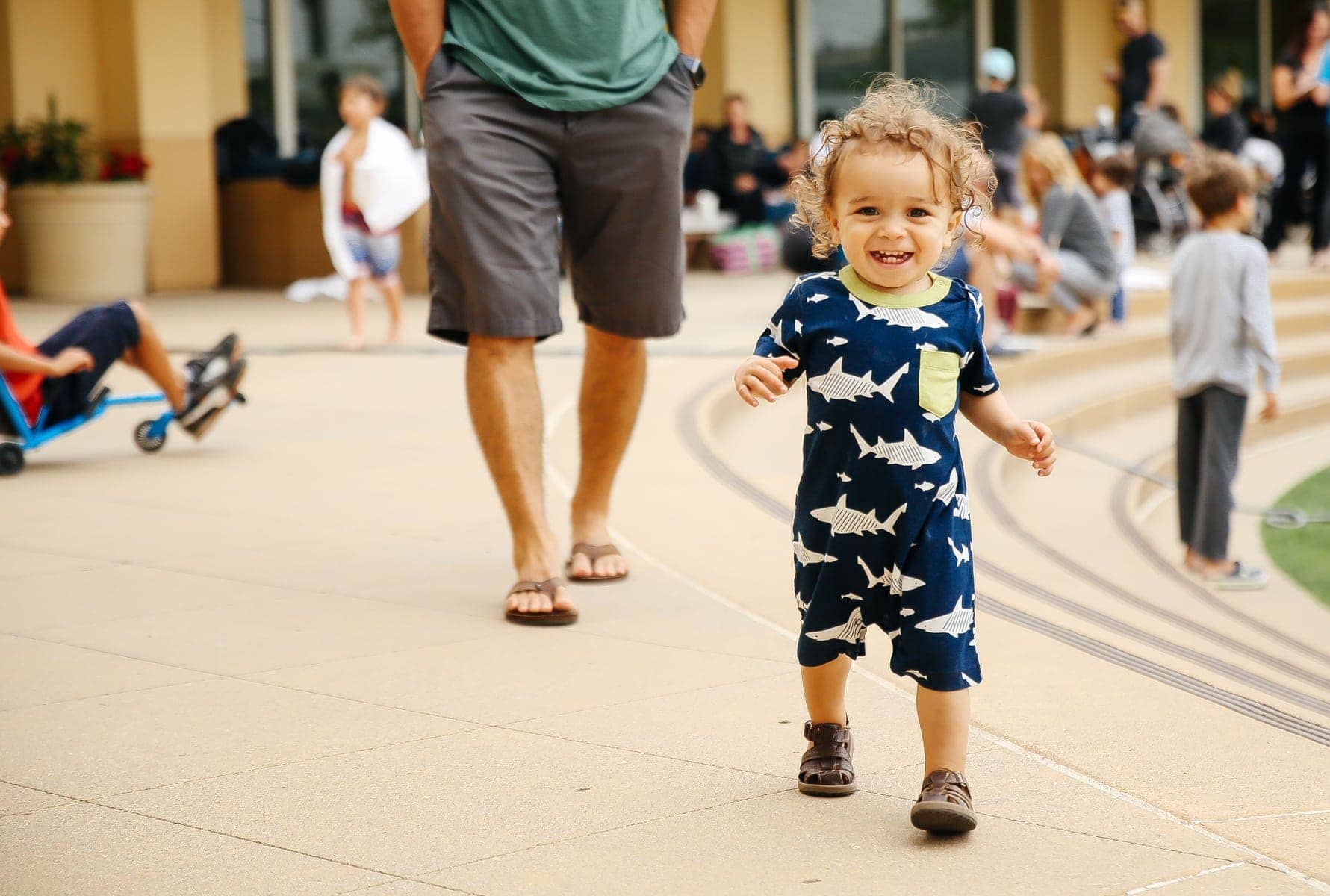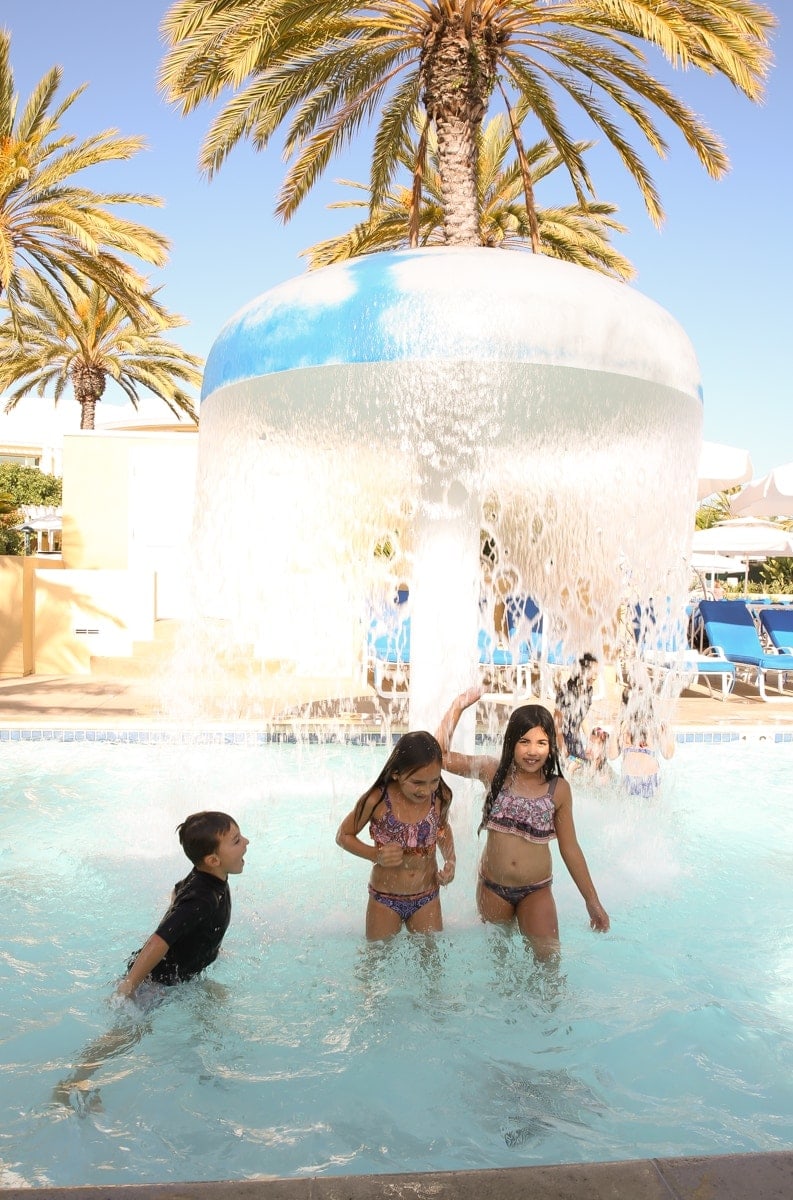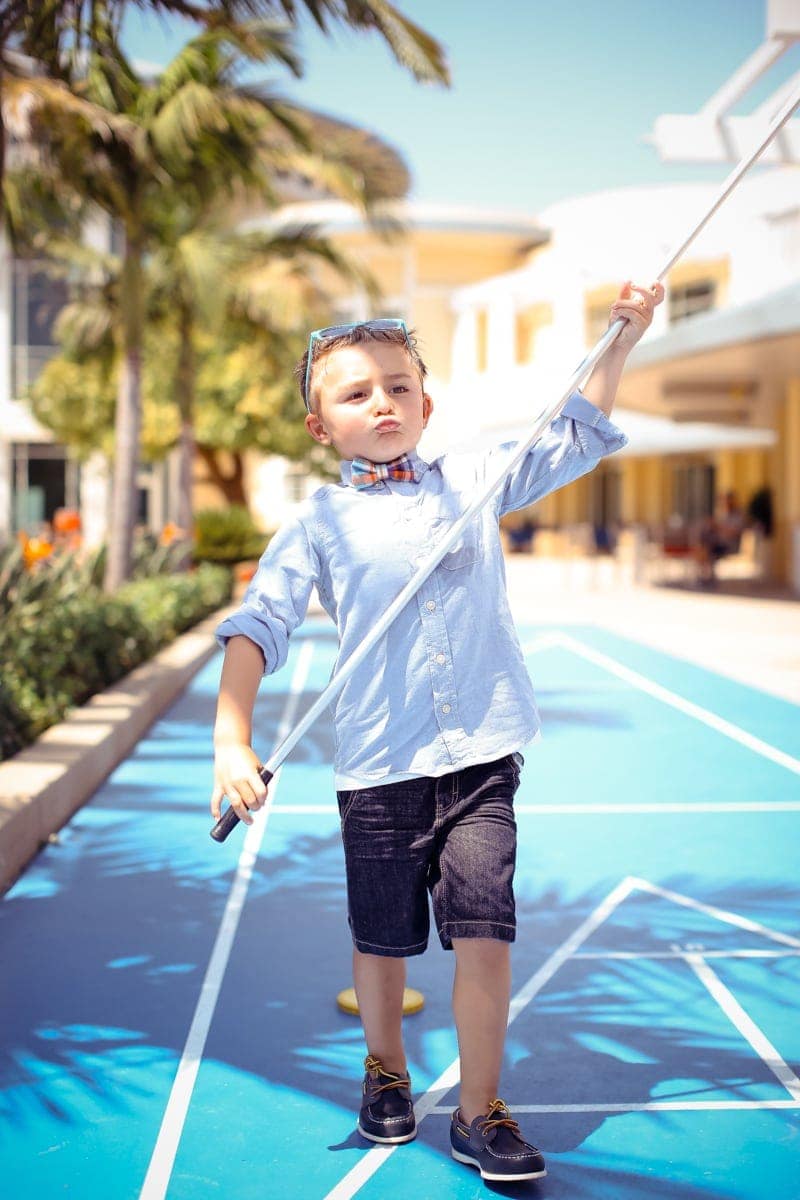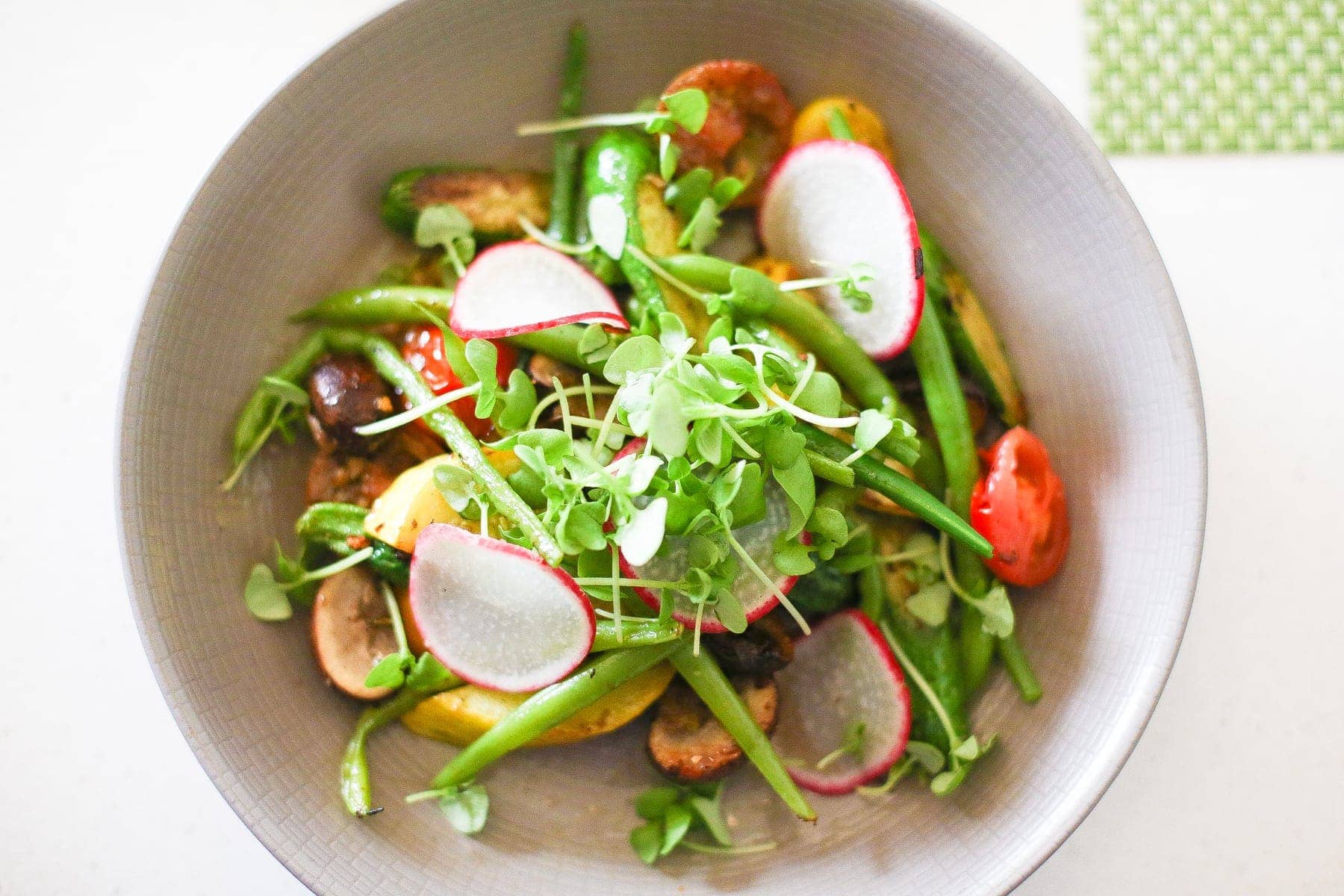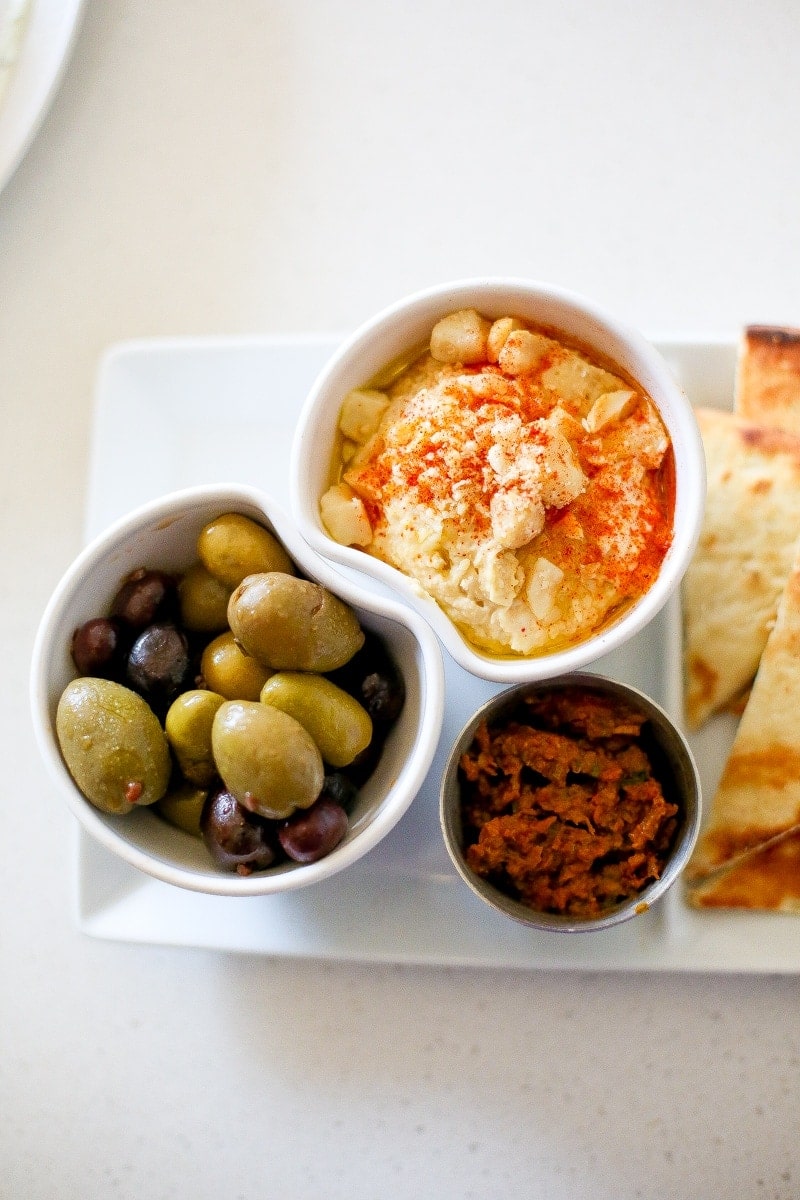 For The Mom Who Wears Many Hats
It's astonishing–now that I am in the thick of parenting–the number of hats a Mom truly wears. In addition to the countless mommy hats of packing lunches, kissing boo-boos, and drying tears, here are some other favorite roles: Kids personal Chauffeur, Playmate, Teacher, and Hero. The list goes on! One of my favorite influencers, Ginger Parrish, created Gigi Pip, a trending hat store for all moms that wear many hats. I highly recommend grabbing a couple of these beauties.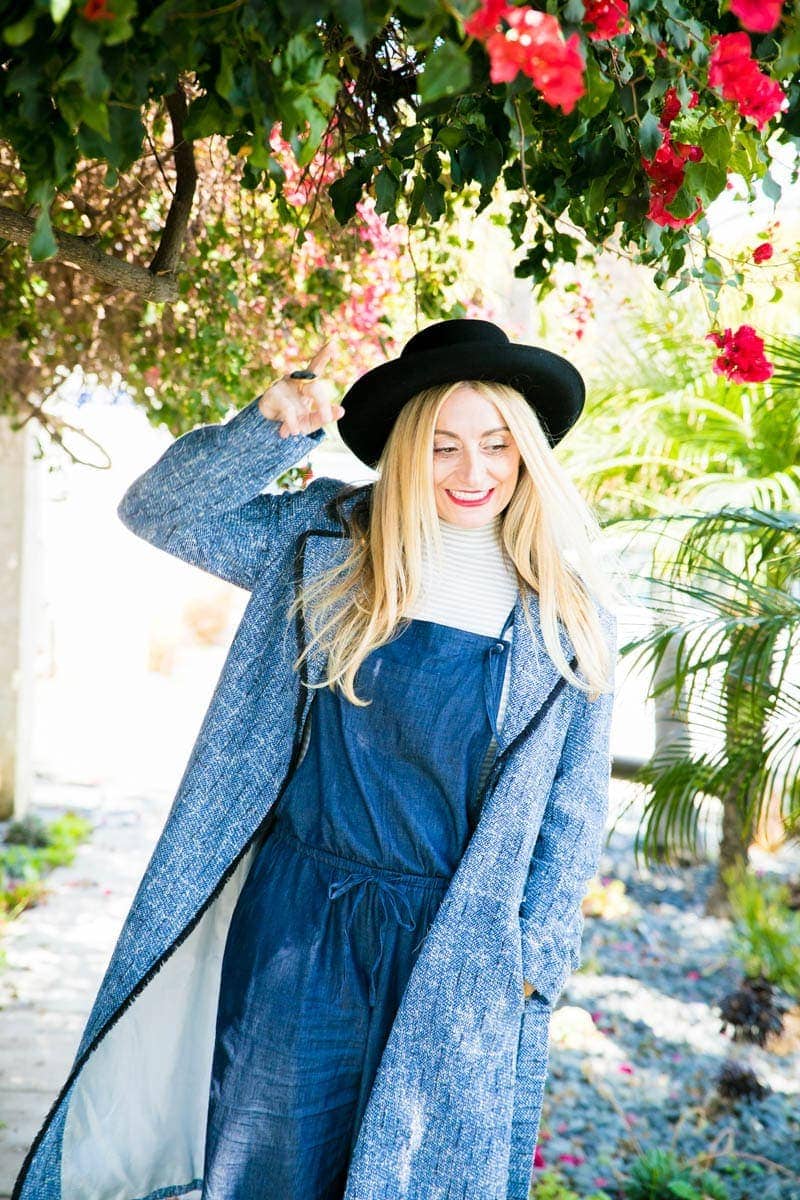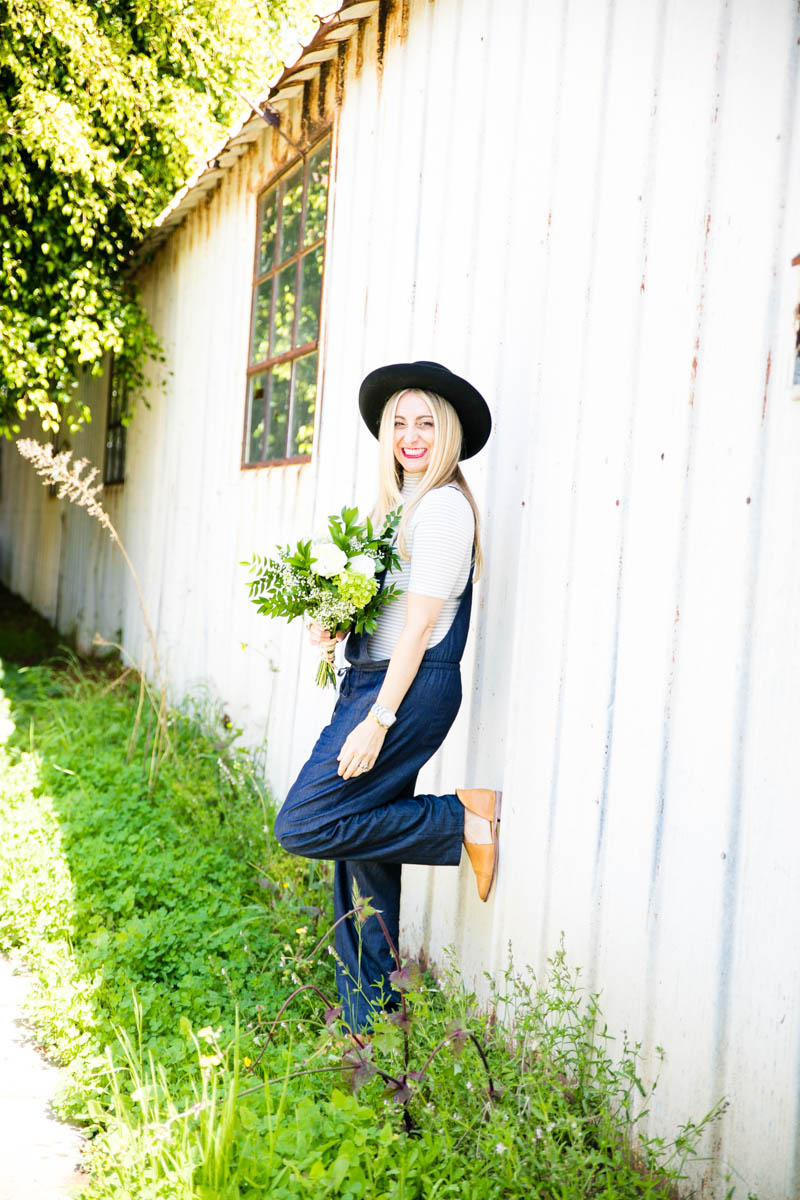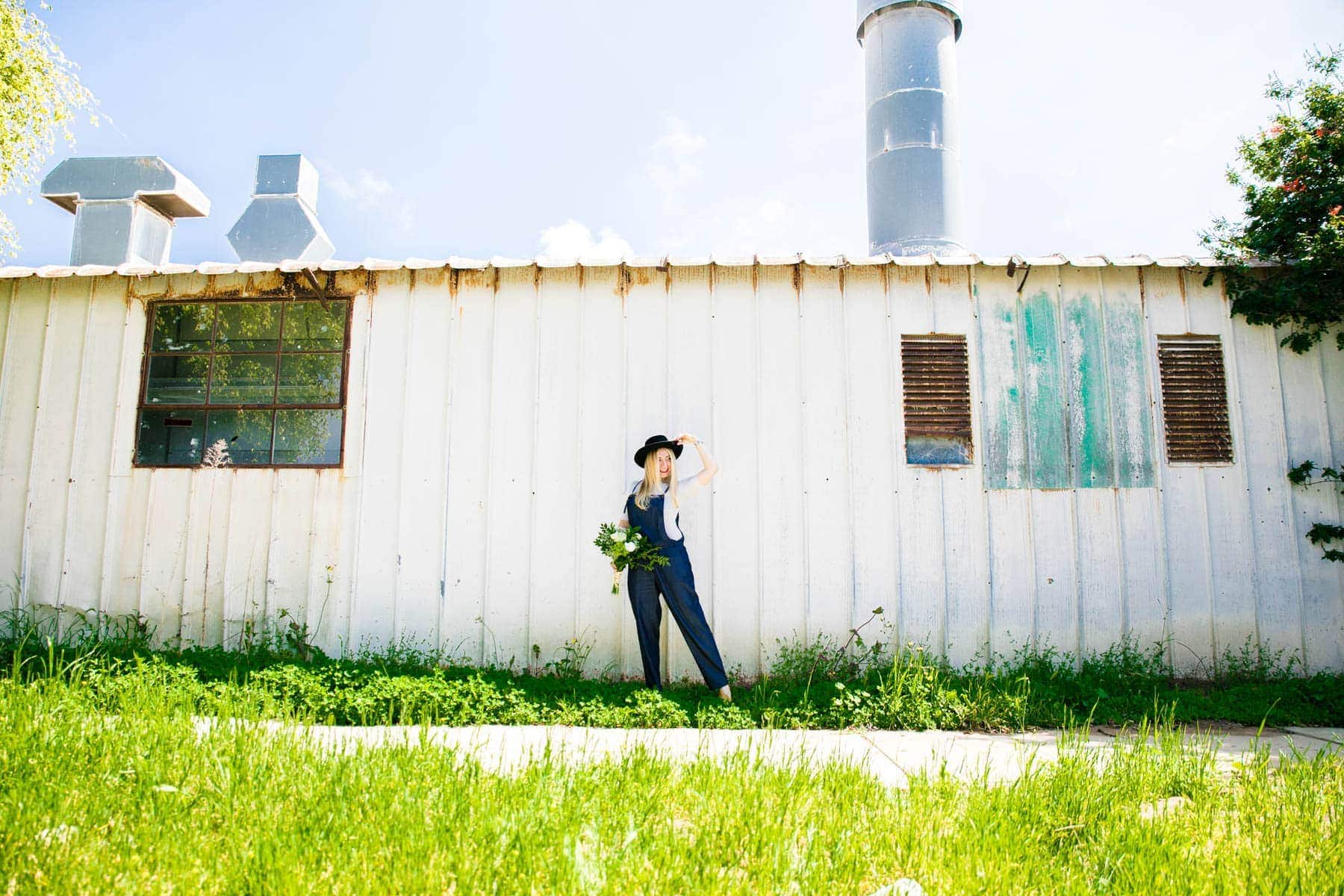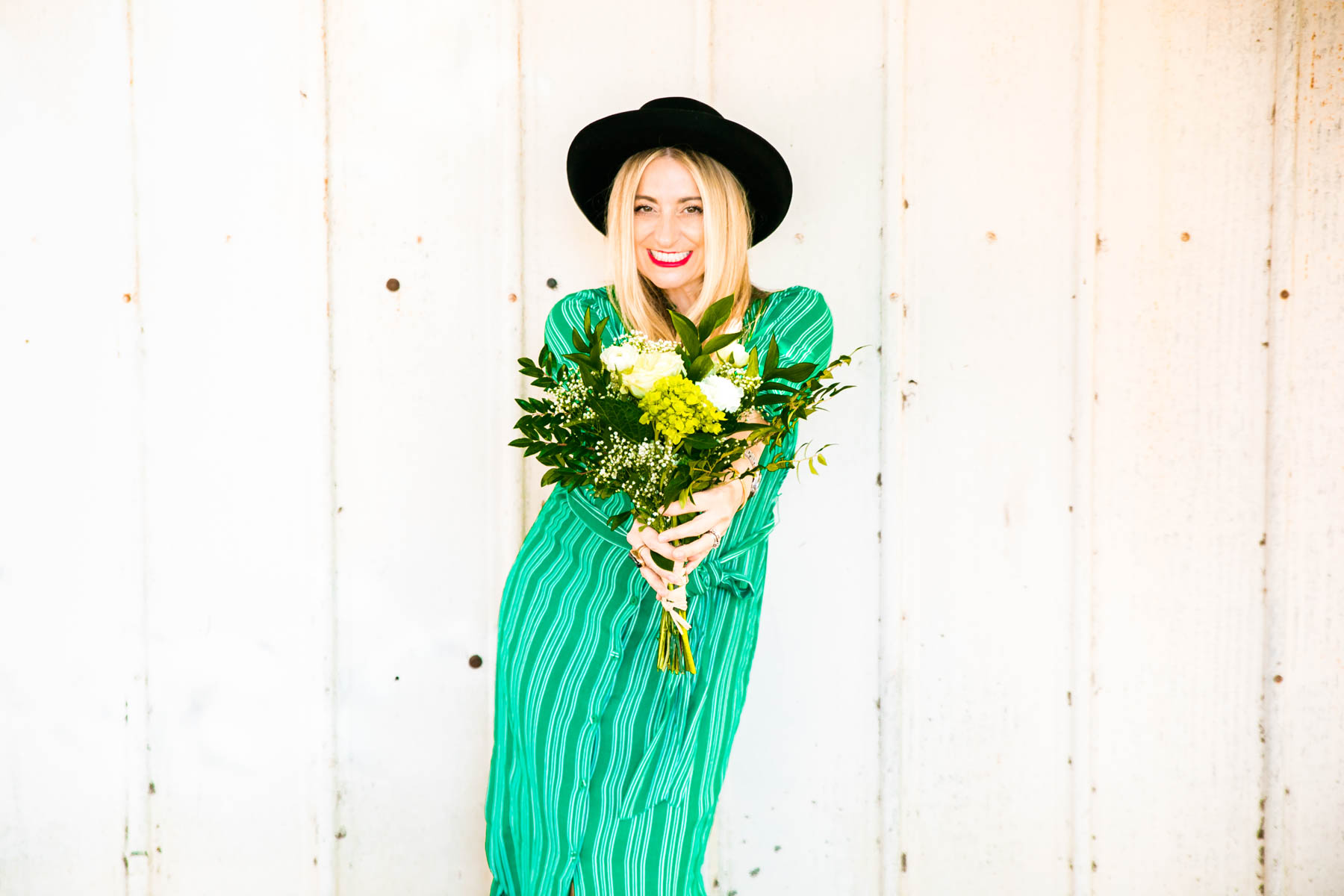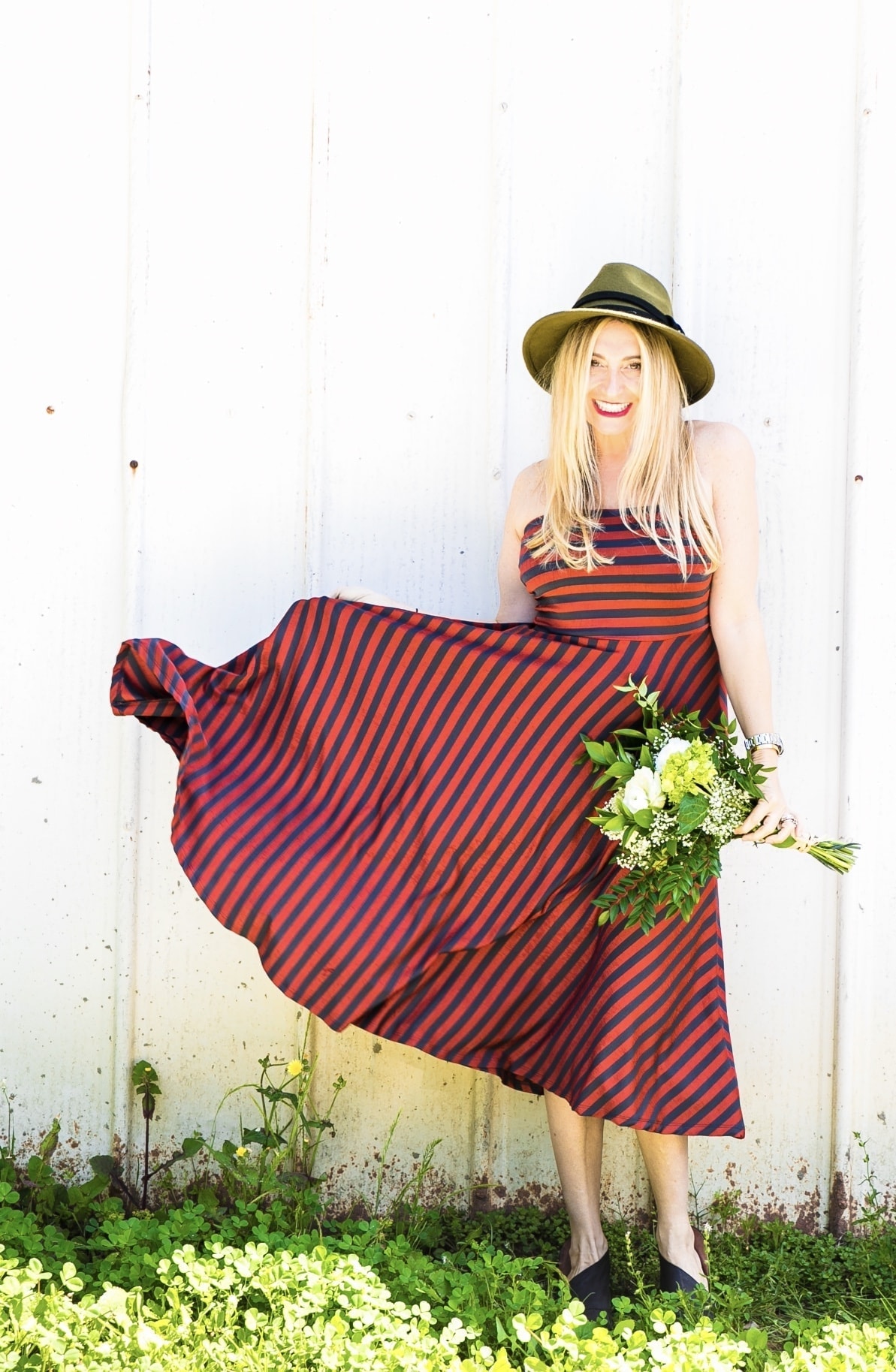 Shopping Spree
If you're really not sure what gift to give this year, you can't go wrong with a gift certificate for a shopping spree. Westfield UTC has so many new shops opening, and any mom would love to browse the stores. Everything from essential oils at Saje to clothing at No Rest for Bridget to jewelry at Kendra Scott! And the food choices keep expanding. Great Maple, Paraná Empanadas, Queenstown Bistro, and Larsen's Steakhouse … just to name a few!
And a Bonus!
Don't throw away those stunning Mother's Day flowers, instead turn them into something that will last forever. The Pressed Petal preserves your flowers from any occasion, turning them into stunning pieces of art and jewelry. After you place your order, they will send you a pre-paid box and instructions on how to get them your flowers. Your flowers are preserved safely in crystal clear non-toxic epoxy resin. I'm in love with the pendants, bangle bracelets, and coasters. What a useful and fun way to remember any special event.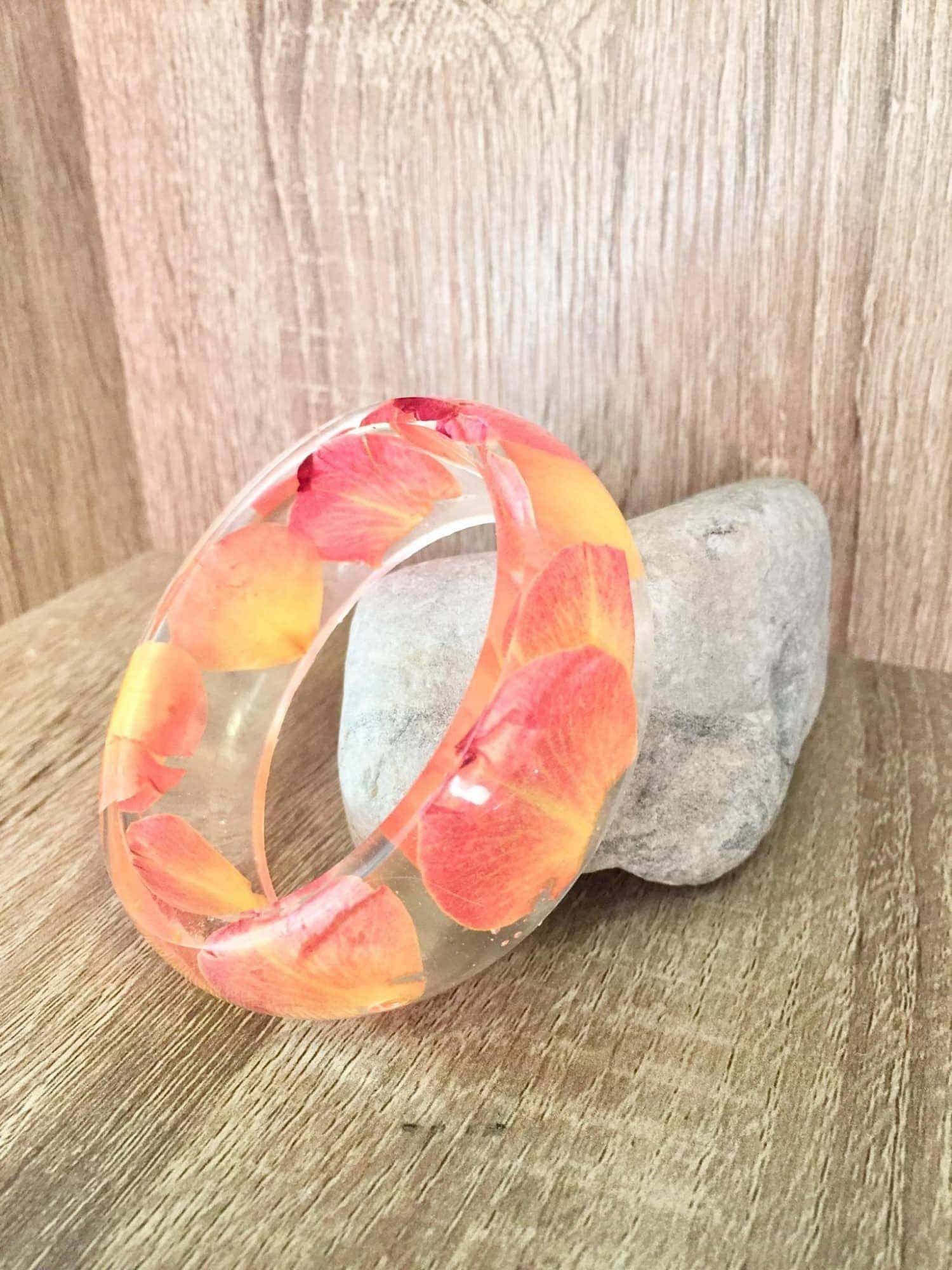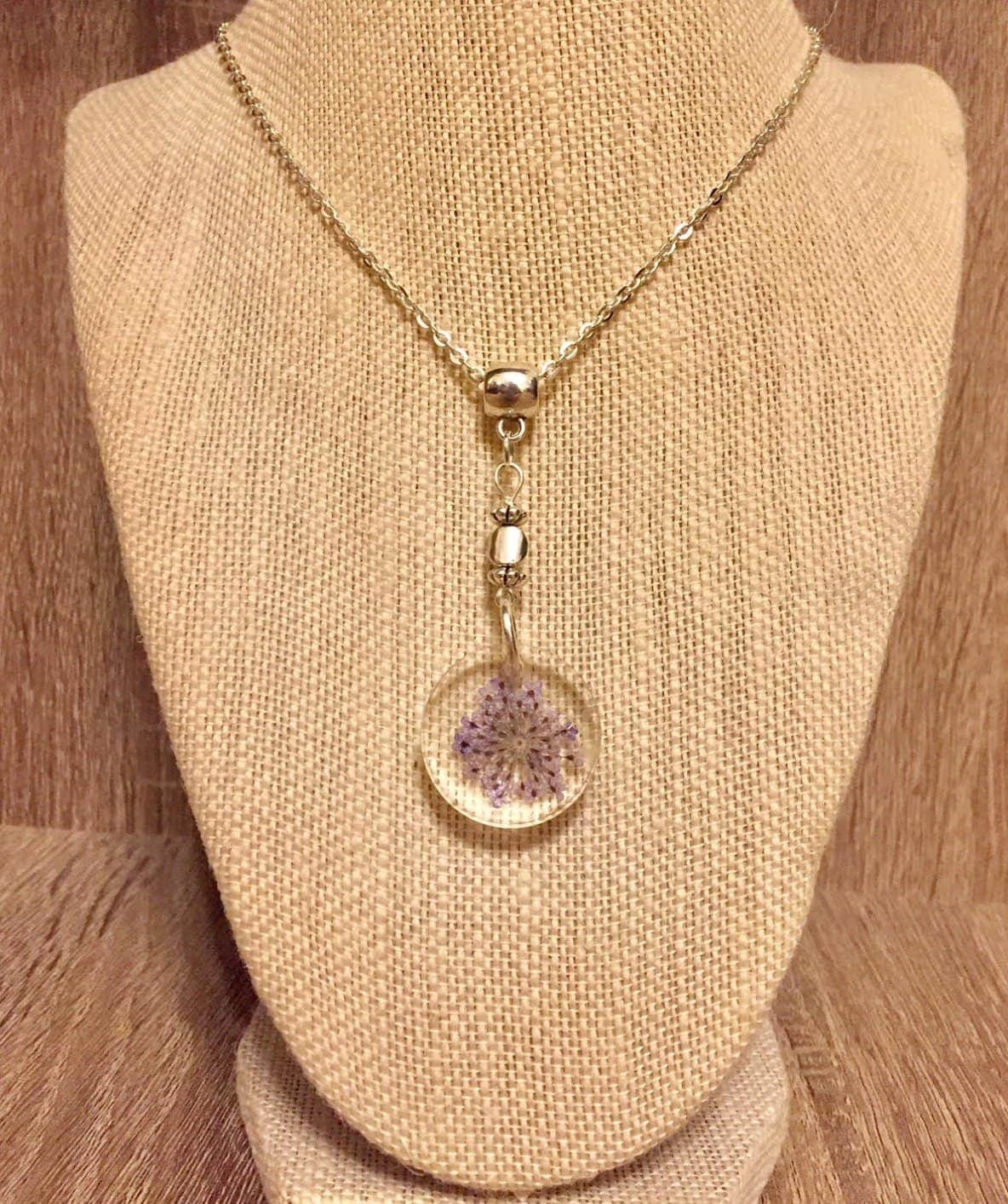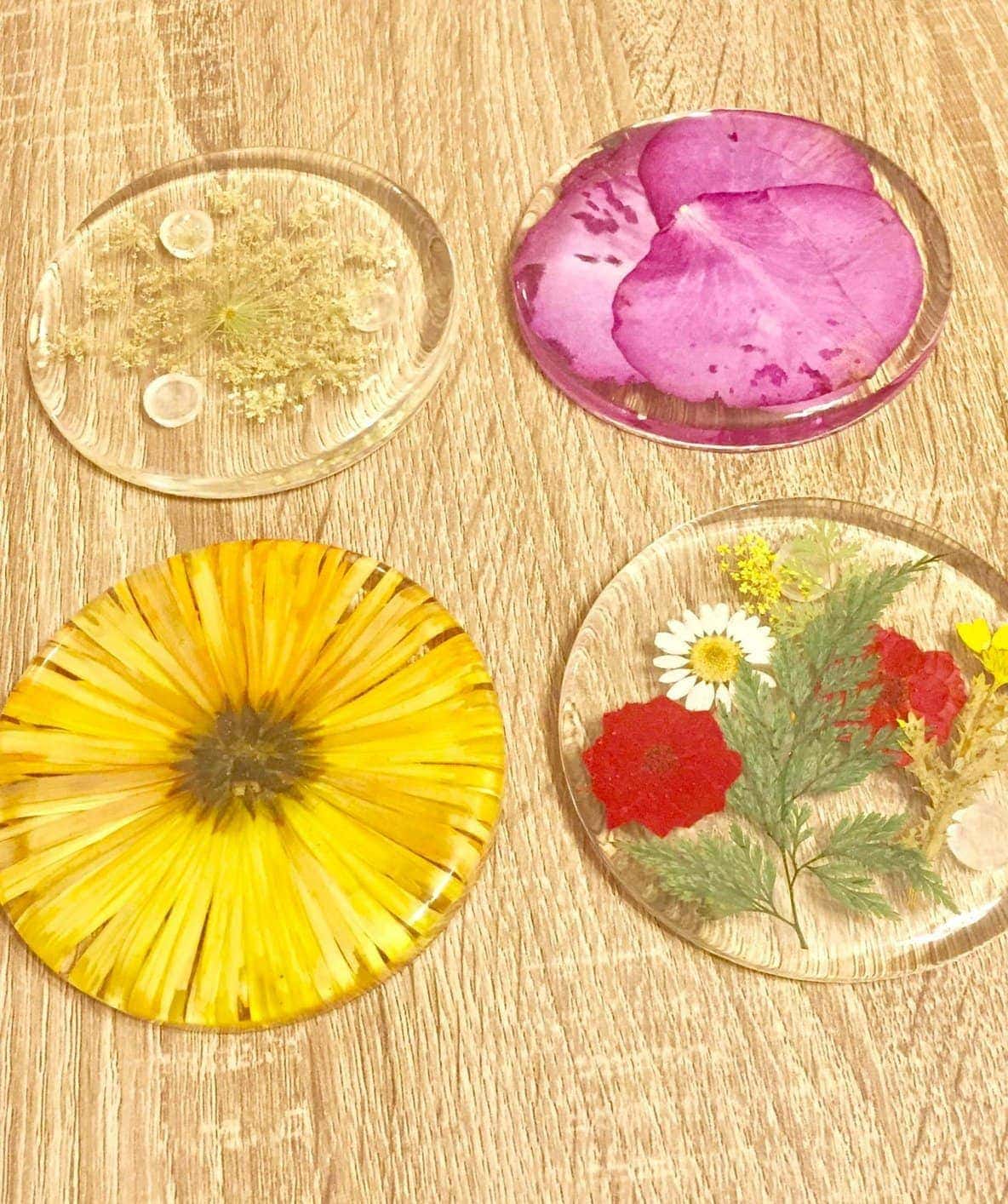 We all deserve a little love and pampering, and Mother's Day is the ideal time be on the receiving end of a big hug and Thank You for being such an amazing mom!
Tips for Parenting In Style...
Never boring, always awesome. Keep up to date with the latest from City Girl Gone Mom.