In our household, sustainability isn't a trend but a way of life. Bobby and I are passionate about living eco-friendly in as many ways as we can, from our water and power usage to the brands and products we buy. In celebration of Earth Month, I wanted to highlight Arhaus. Over the years, Arhaus has become my go-to for high-quality home decor that's not only gorgeous but also oftentimes, sustainable, too.
Making earth-friendly choices in your home doesn't have to mean sacrificing style. Arhaus makes that clear. They work with artisans around the globe to craft thoughtful pieces that use reclaimed, natural, and sustainable materials whenever they can. Each piece is unique and made with heirloom quality to help reduce the amount of furniture that ends up in waste. All Arhaus pieces are quality items to last a lifetime.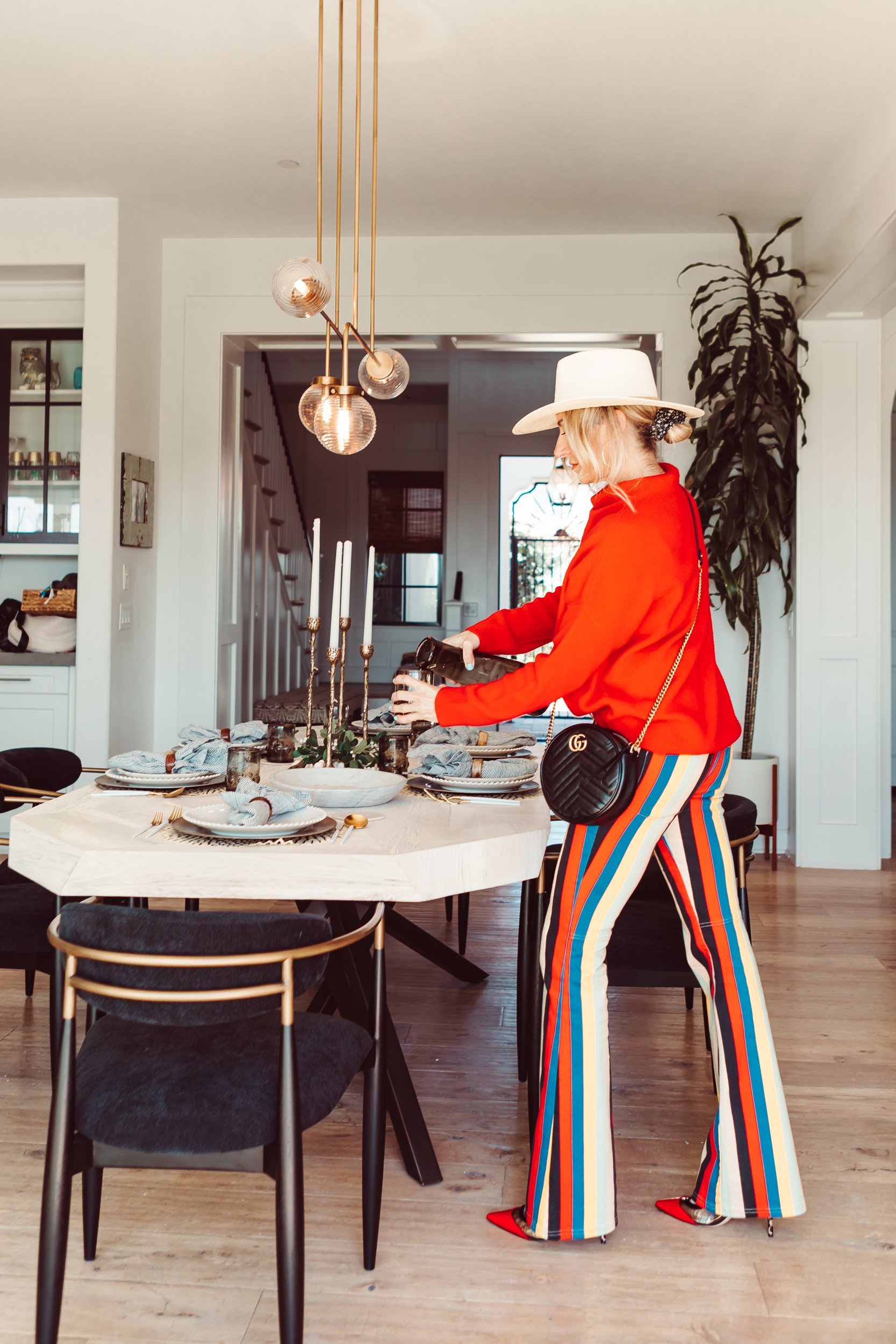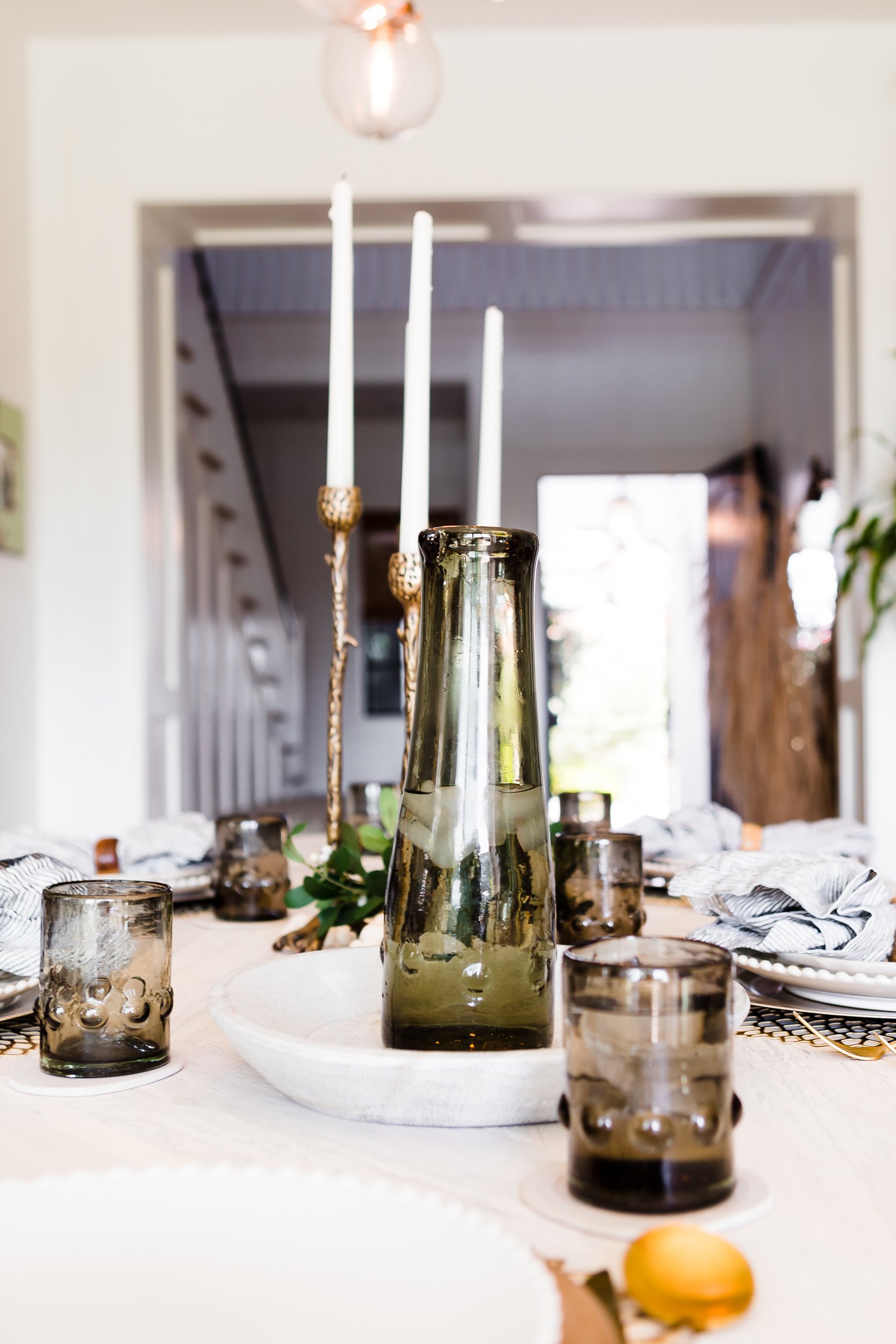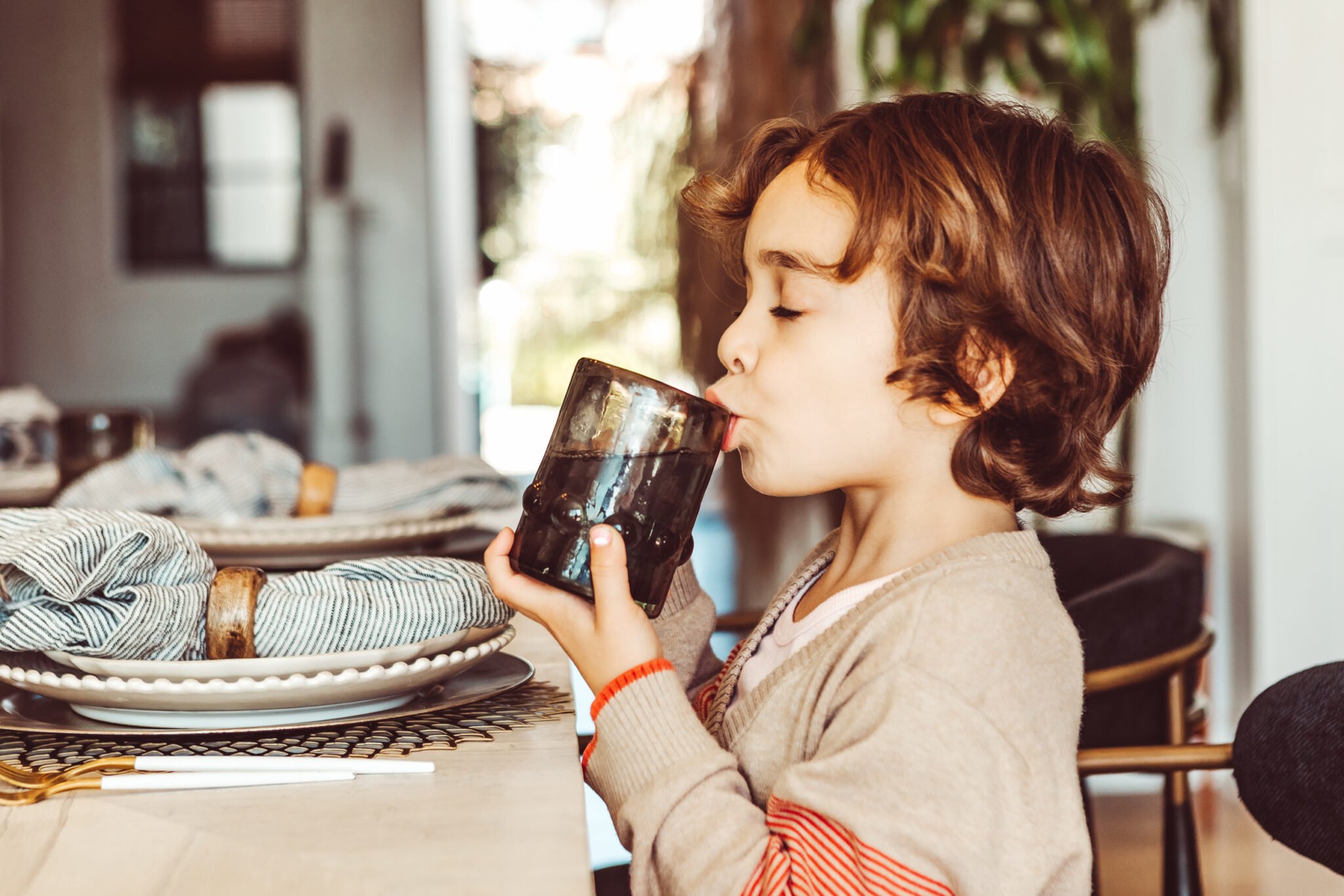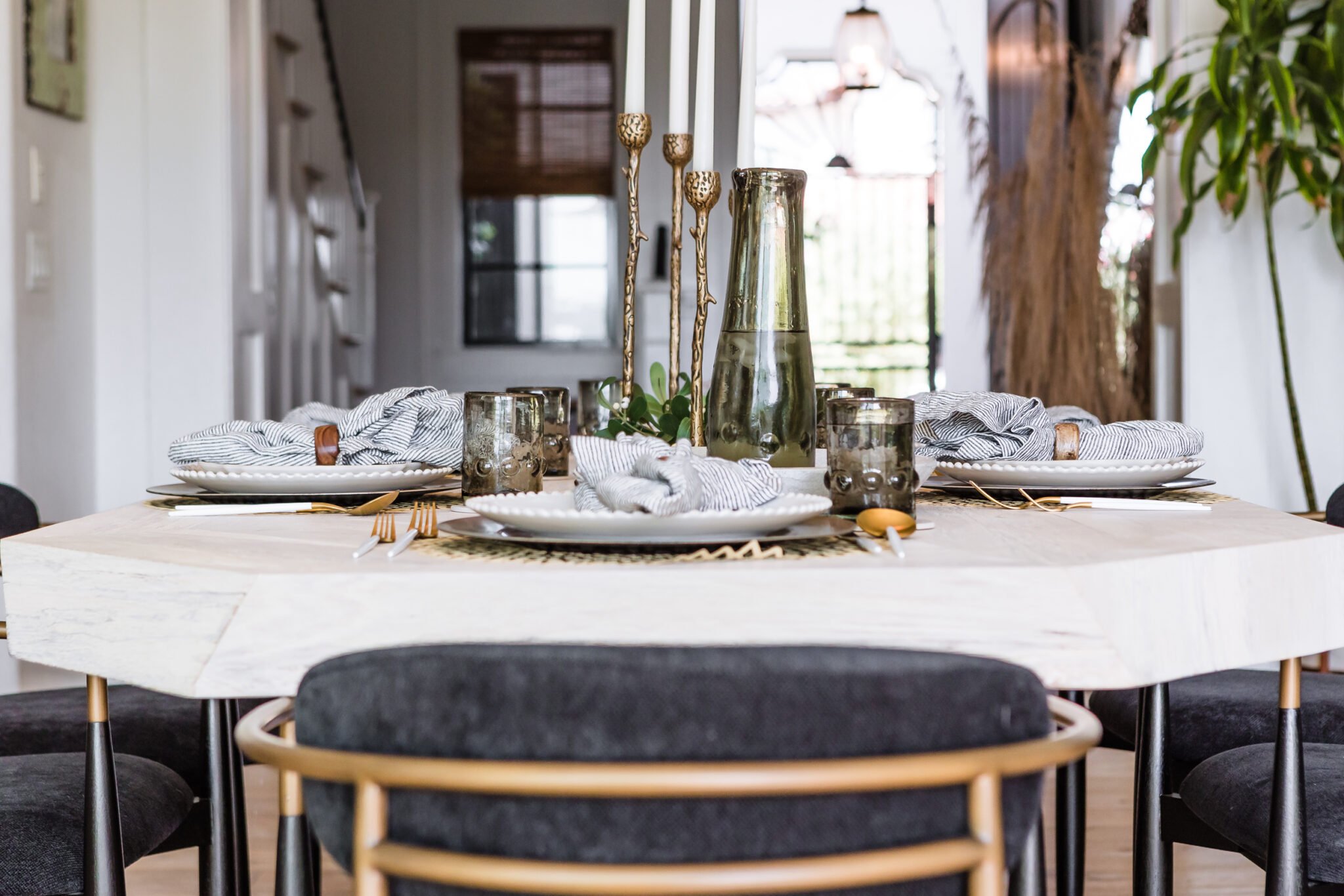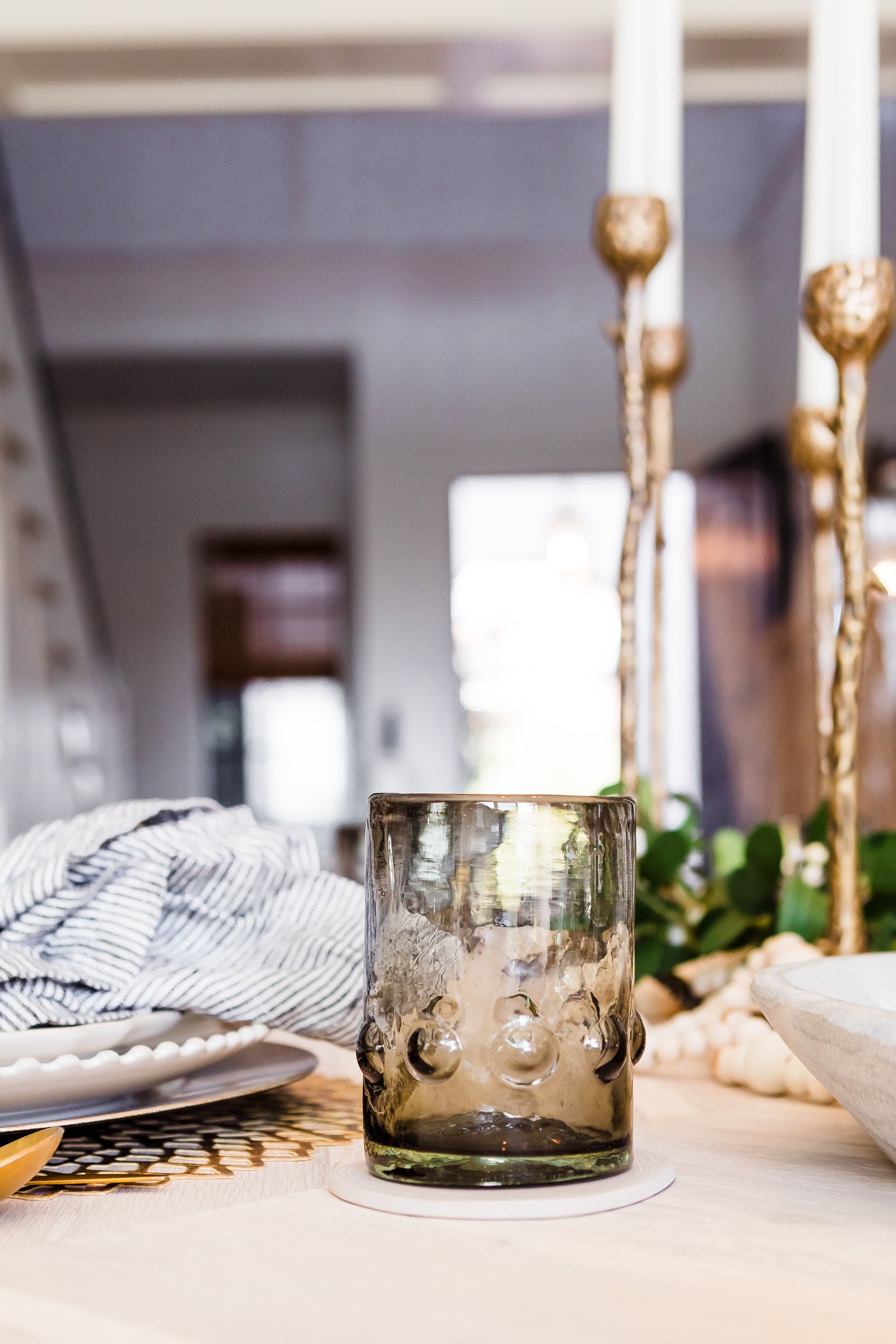 Focusing on Sustainability
Beyond the pieces they craft, Arhaus takes its sustainable values a step further. They've sought out organizations making a difference to reduce human impact and promote a greener way of life, including Habitat for Humanity, American Forests, Global Dental Relief, and The Small World. Each organization puts the care and preservation of the environment first, much like Arhaus's earth-friendly core values.
To me, that makes all the difference. Arhaus is one of those special companies that truly practice what they preach. They carve out a space in the industry for high-quality, beautiful furniture and home decor that is just as good to the earth as it is to your home.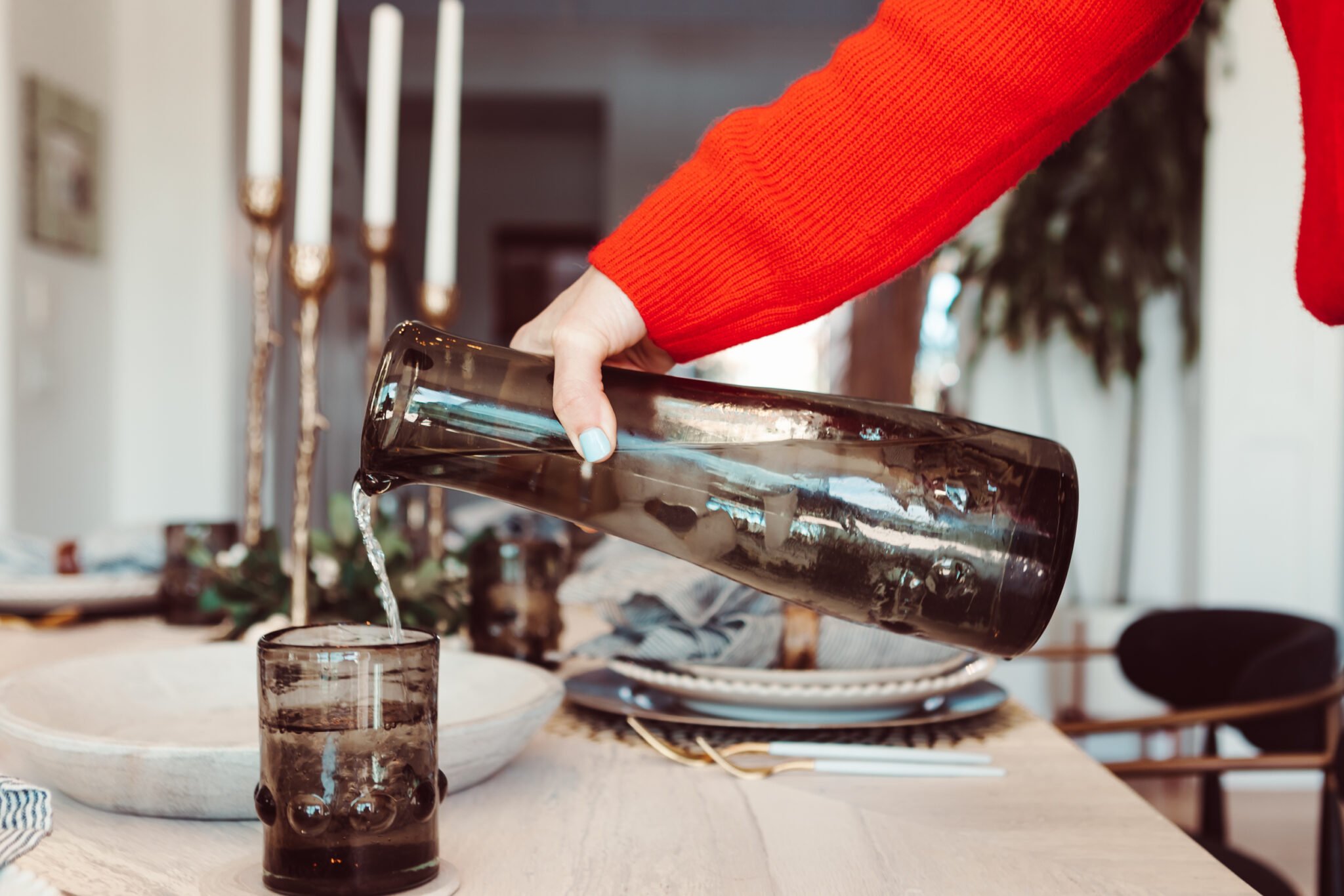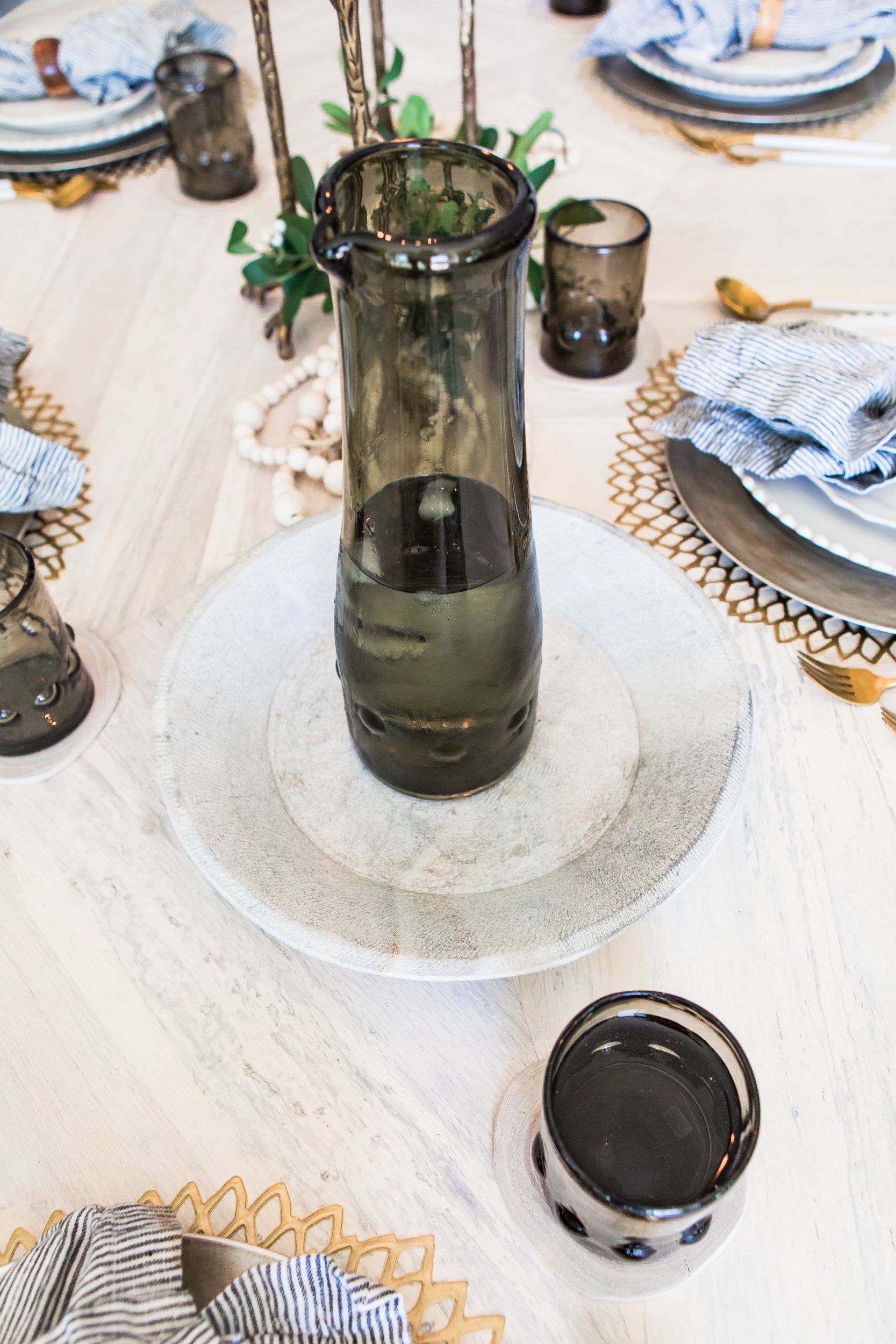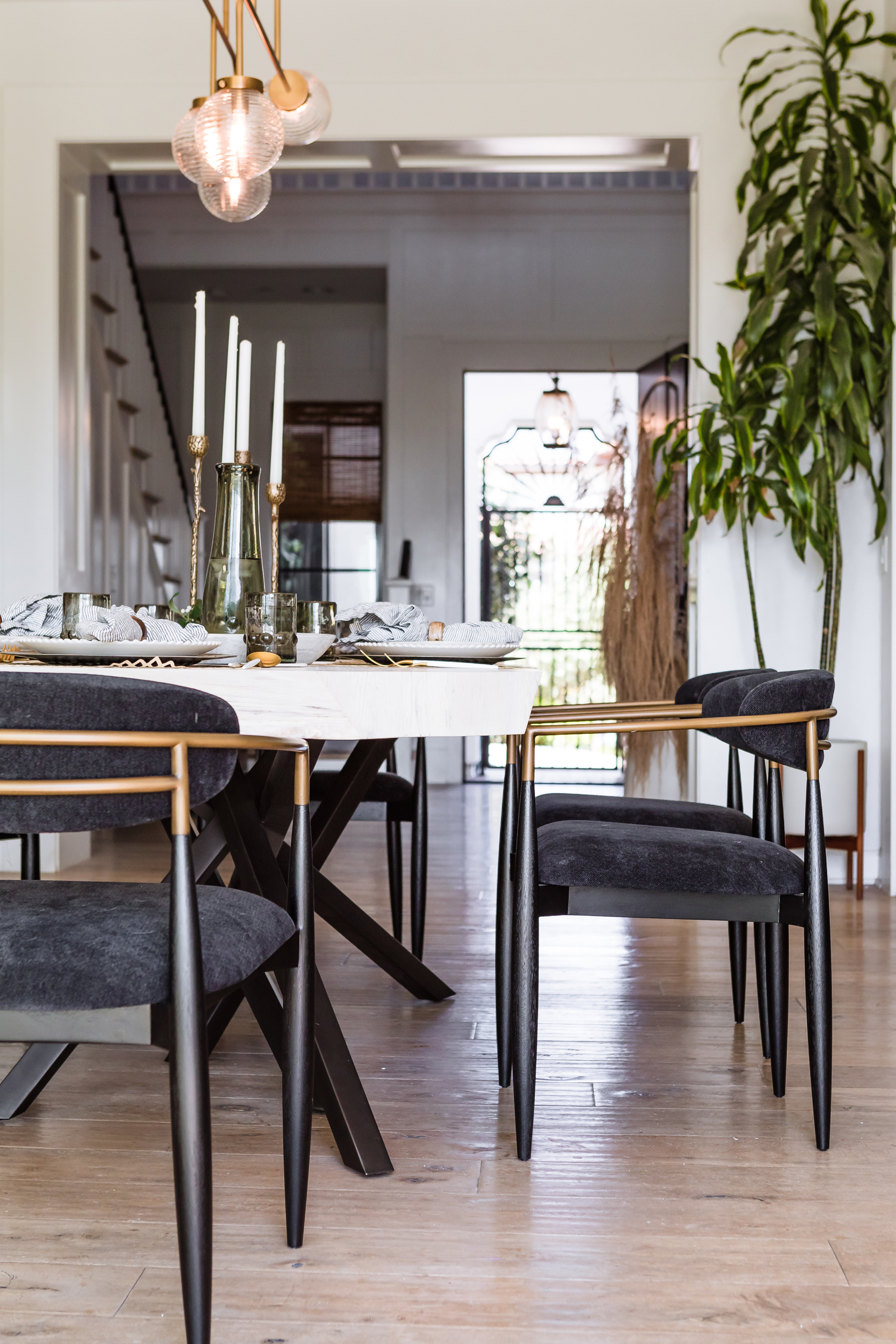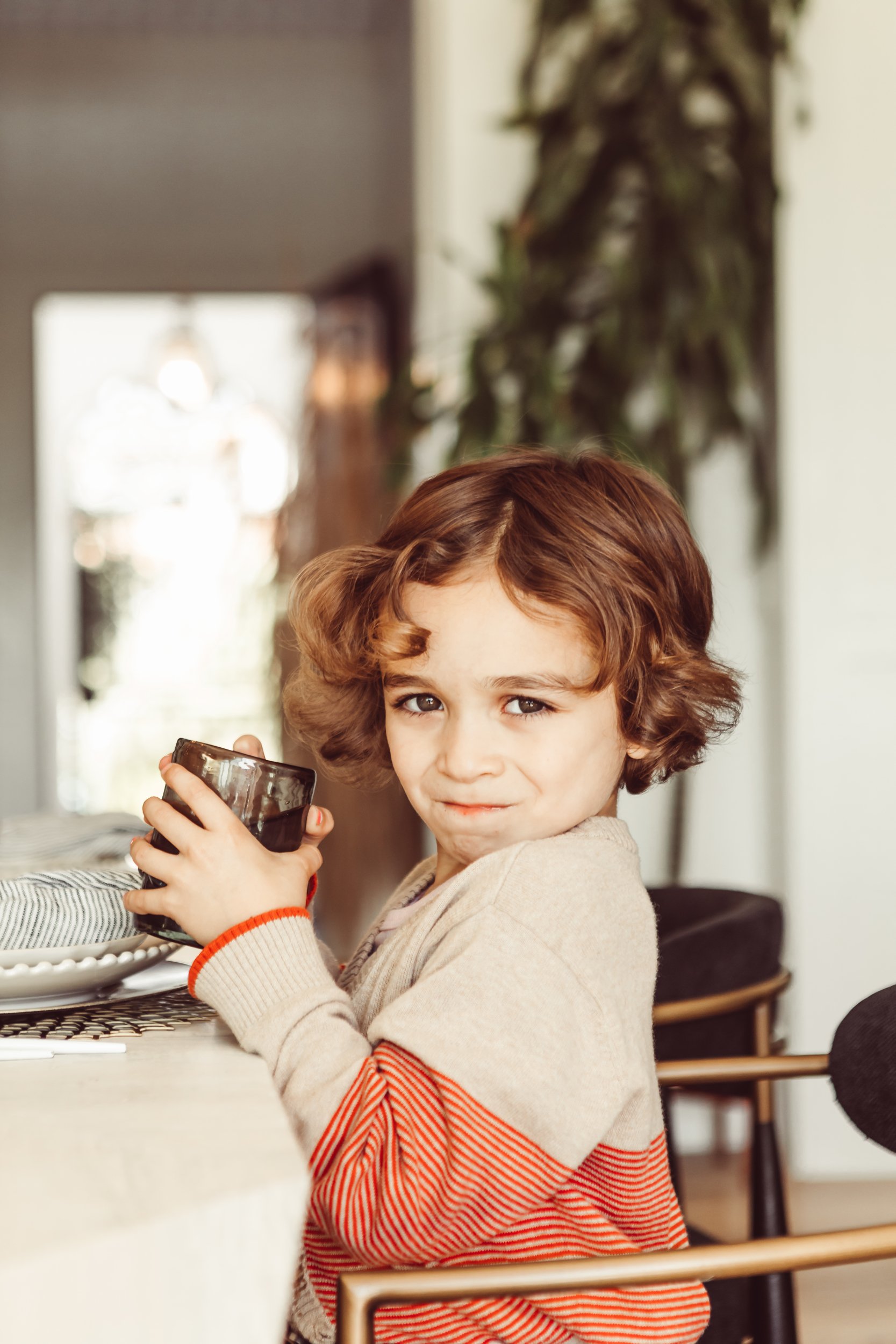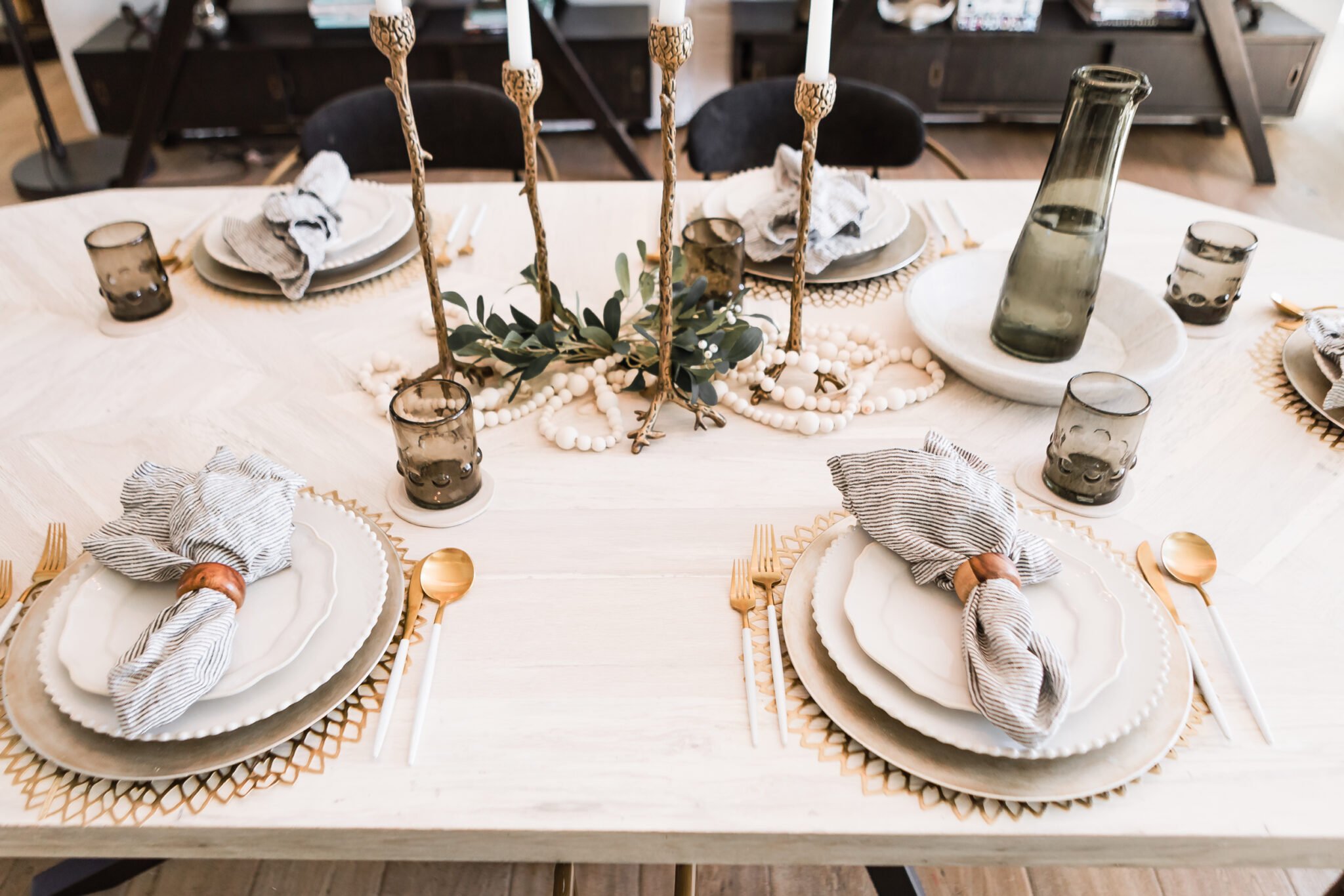 My Favorite Pieces
Here are just a few Arhaus pieces I've been loving lately, how I've incorporated them into my home, and how they make for a more sustainable, eco-friendly way of life.
Boule carafe and old-fashioned glasses: I fell in love with the smoky color of these glasses and carafe. They're all made from recycled glass and crafted by artisans in Mexico. I love the spherical elements around the base that add texture and an element of uniqueness. They've quickly become go-tos for our everyday dining! (Plus they look great paired with our Avignon Dinnerware Set!)
Madeira Bleach Coasters: Probably my favorite aspect of these coasters are that no two are alike. Made from reclaimed wood, the coasters vary in finish and form. The results are perfect for a more natural, free-flowing space.
Acadia Gold Taper Holder: These candle holders are a subtle way to make a bold statement. I love the textured finish and different sizing options so you can create a uniformed or asymmetrical tablescape. I like to pull these out for a dinner with friends or date night with Bobby. The holders are handcrafted by artisans from India and made with a vintage brass finish.
Jagger Dining Armchair: I recently gave my dining room a design refresh. One of the key focal points in that redesign was these chairs. I wanted something that would demand attention and last for the long haul. Handcrafted by Indonesian artisans, these chairs did the trick by incorporating solid mahogany, metal elements, and performance fabric upholstery to handle everyday spills and usage. I went with black but they come in a ton of different color options so you can find the version perfect for your space.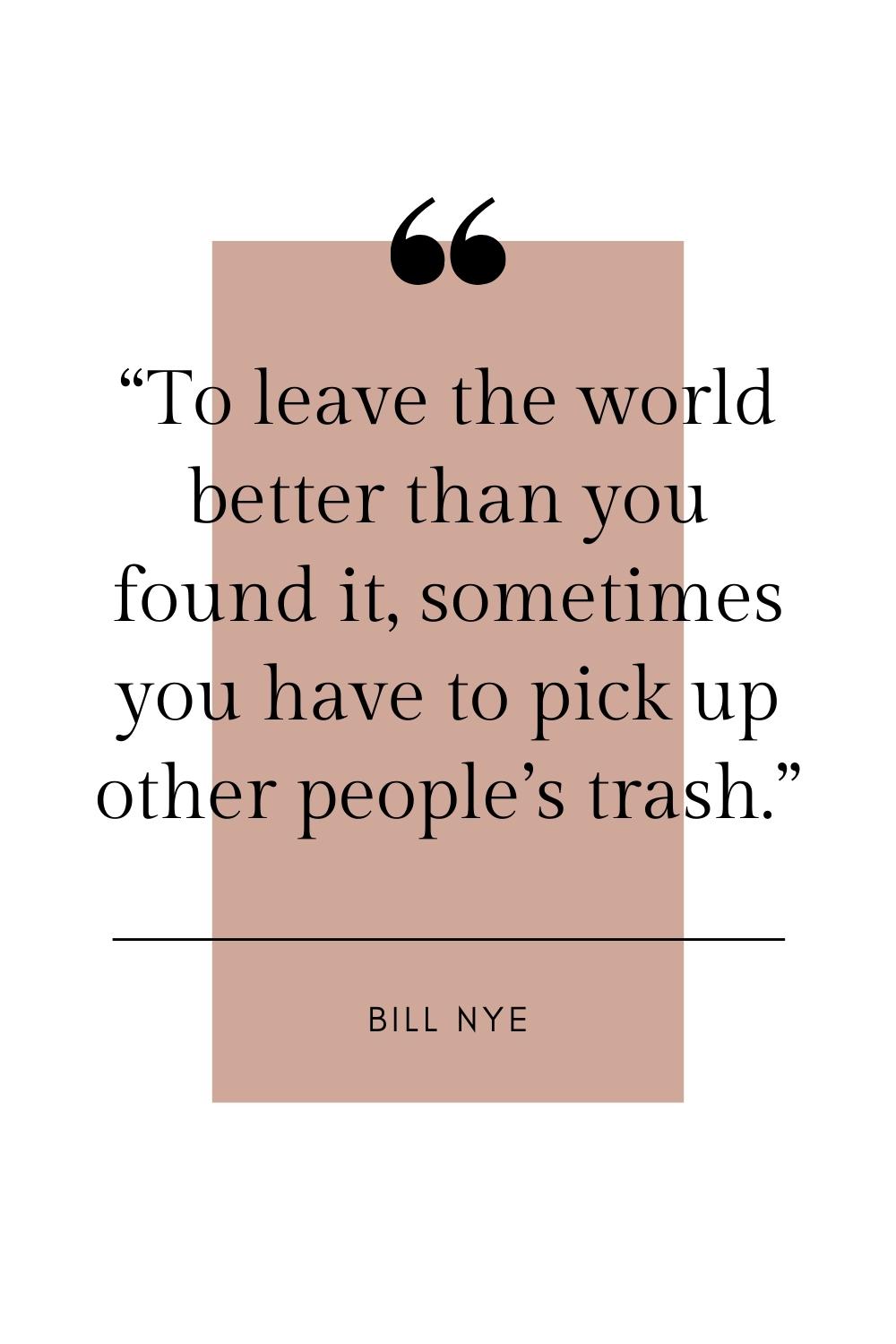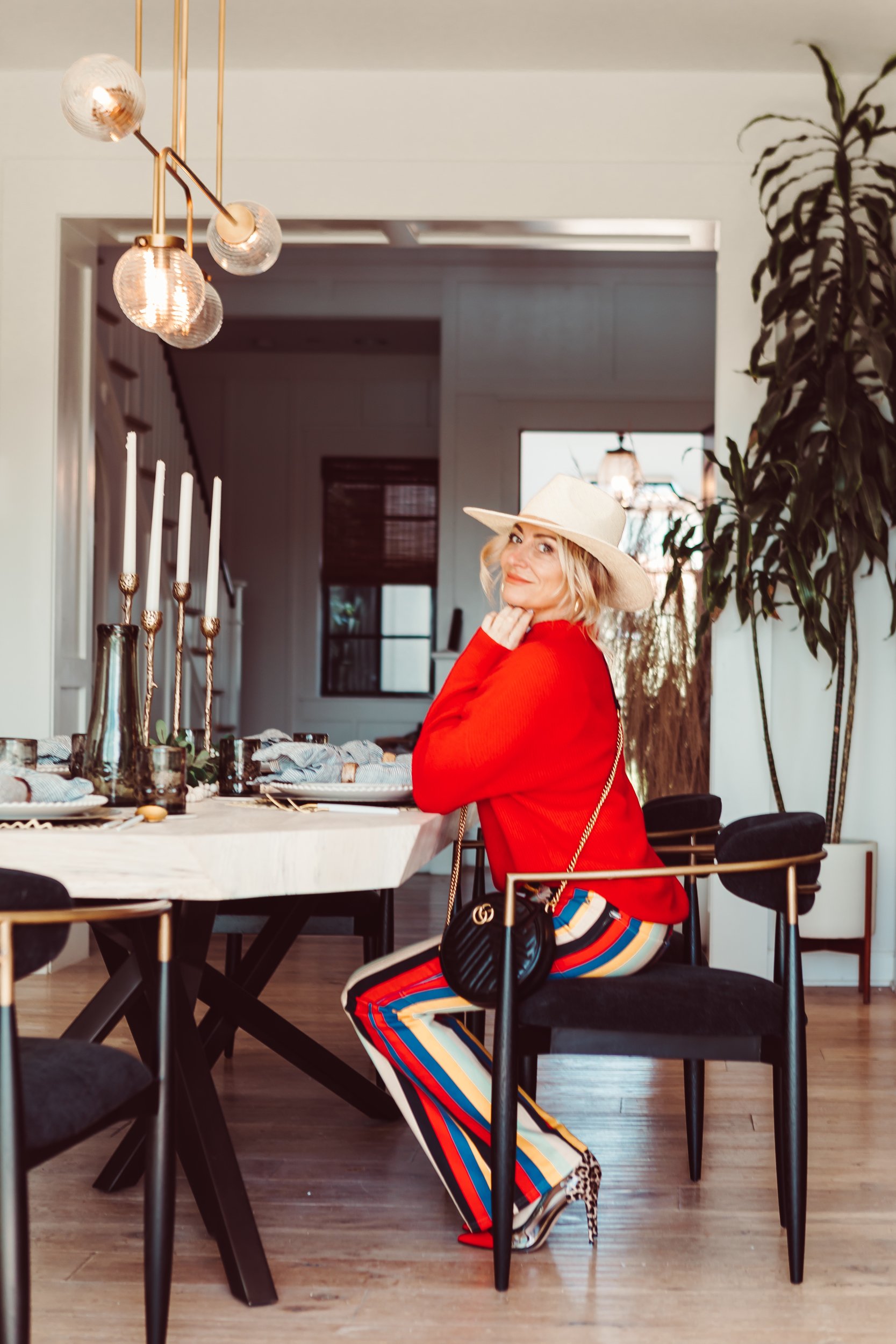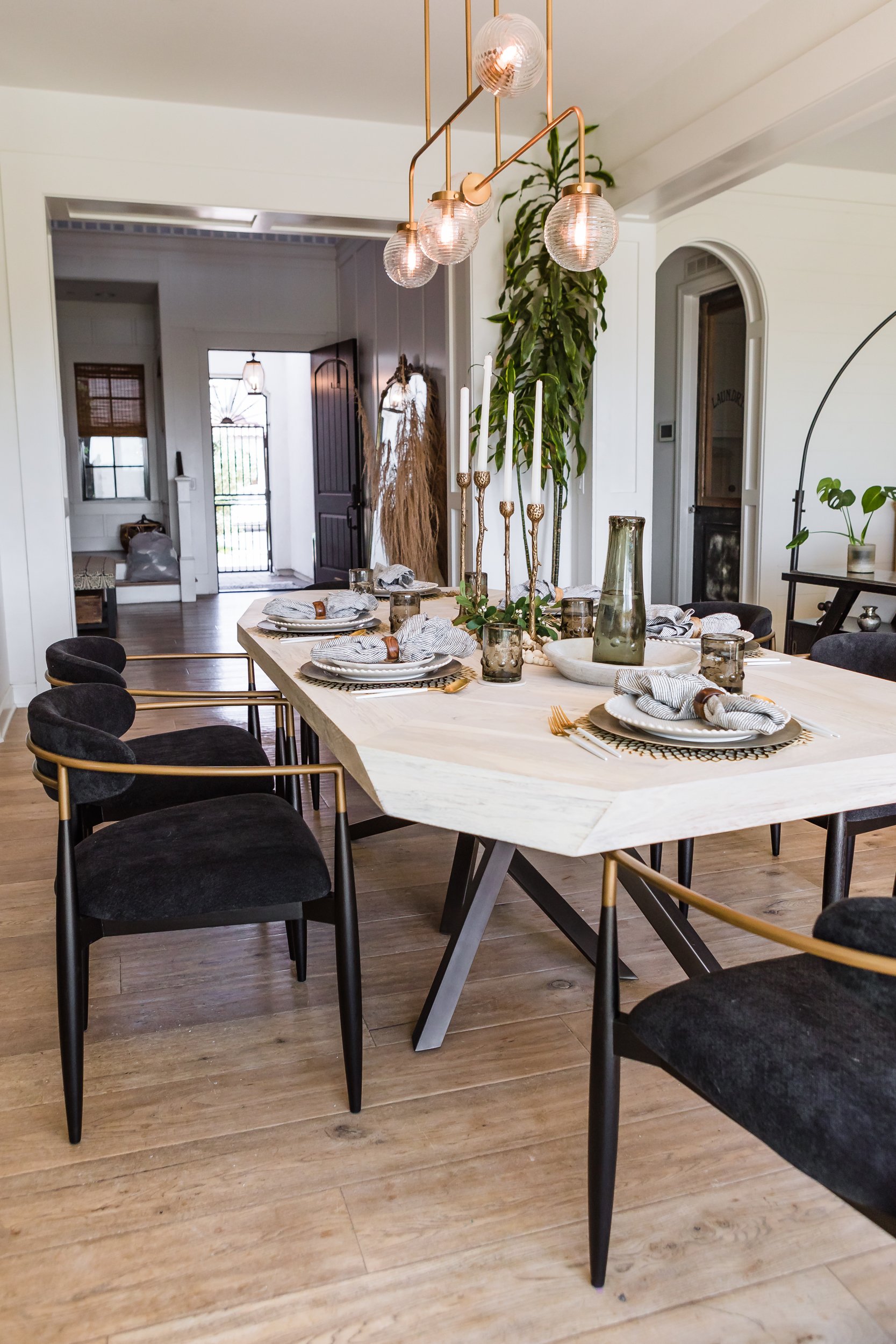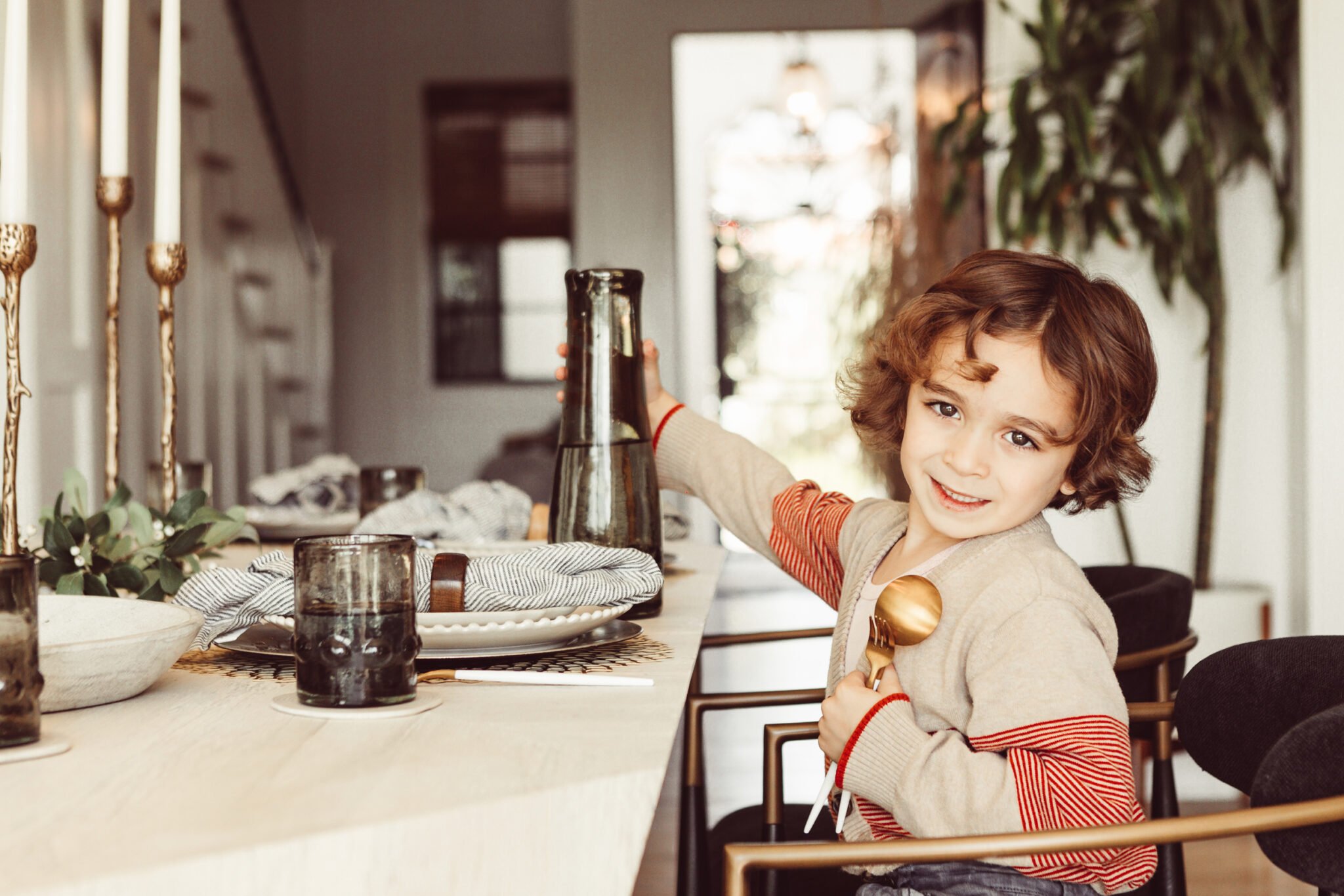 Tips for Parenting In Style...
Never boring, always awesome. Keep up to date with the latest from City Girl Gone Mom.