We go all out for the holidays, and Halloween is no exception. Over the years, we've really upped our game with decorating, and it's been so fun to see other neighbors join in and create a festive environment for our kids (and the parents, if we're being honest). This year we're continuing the tradition by decorating with spooky favorites inside and outside the house. I'm so excited to share them with you! Let me know what you think and how you're decorating this year!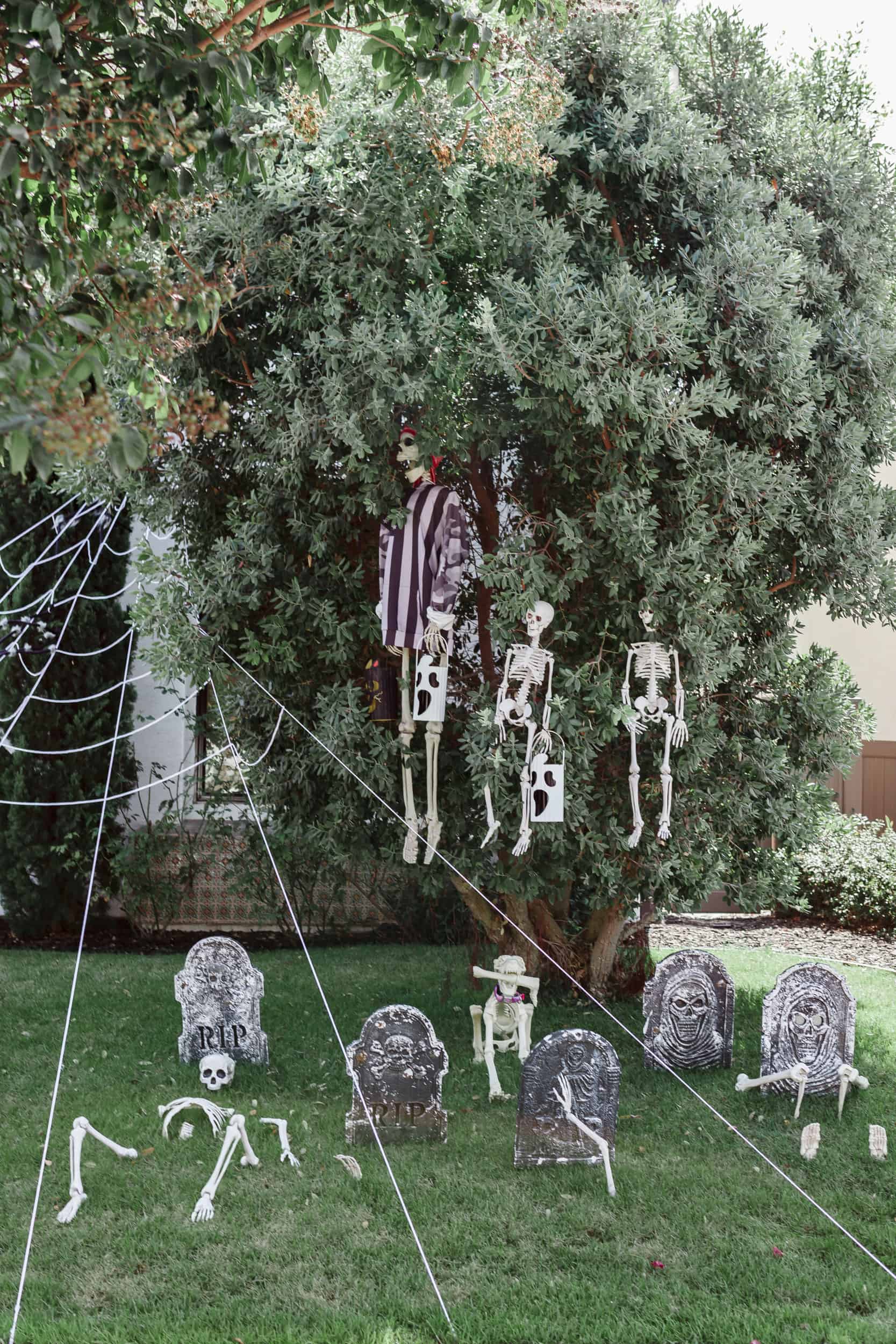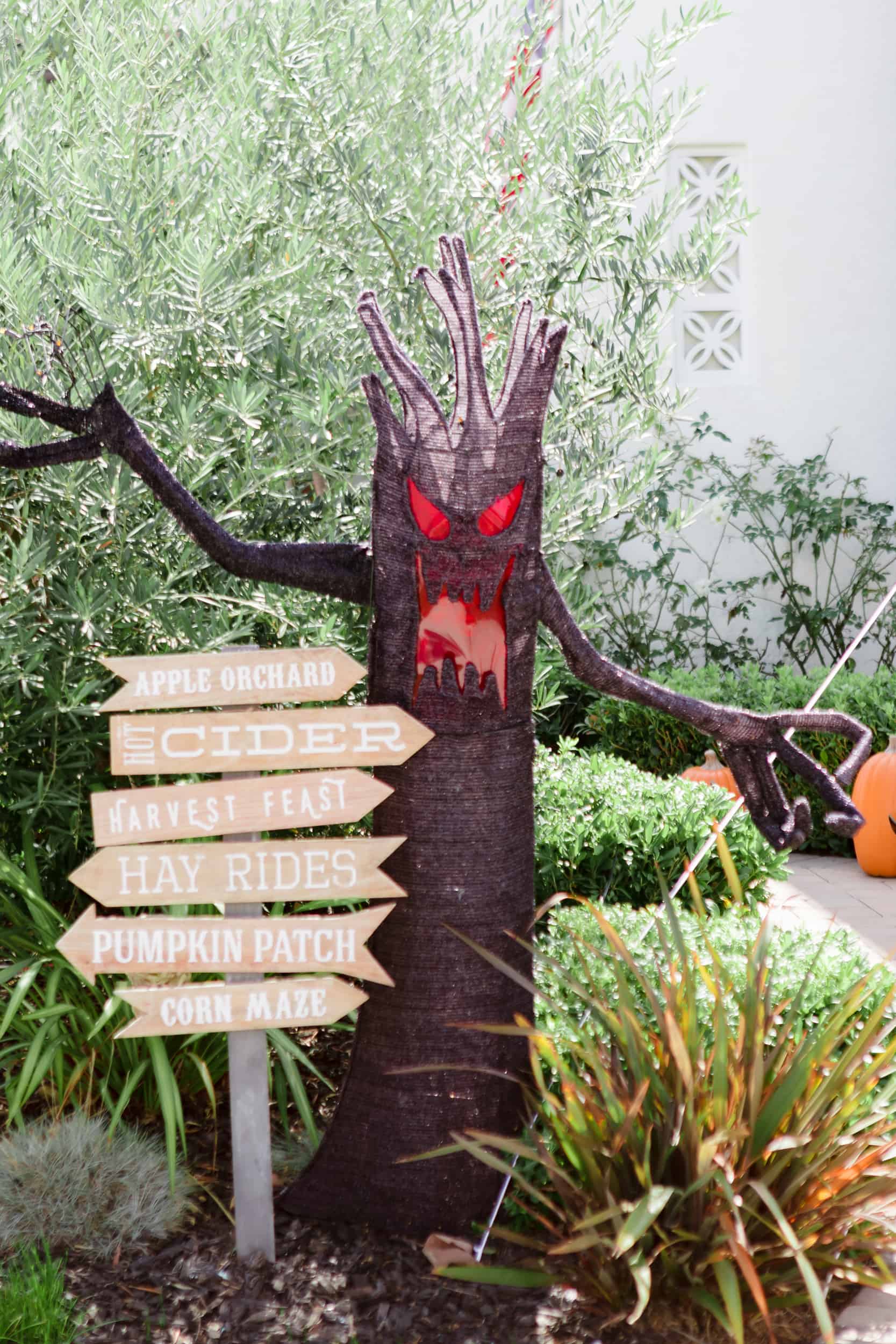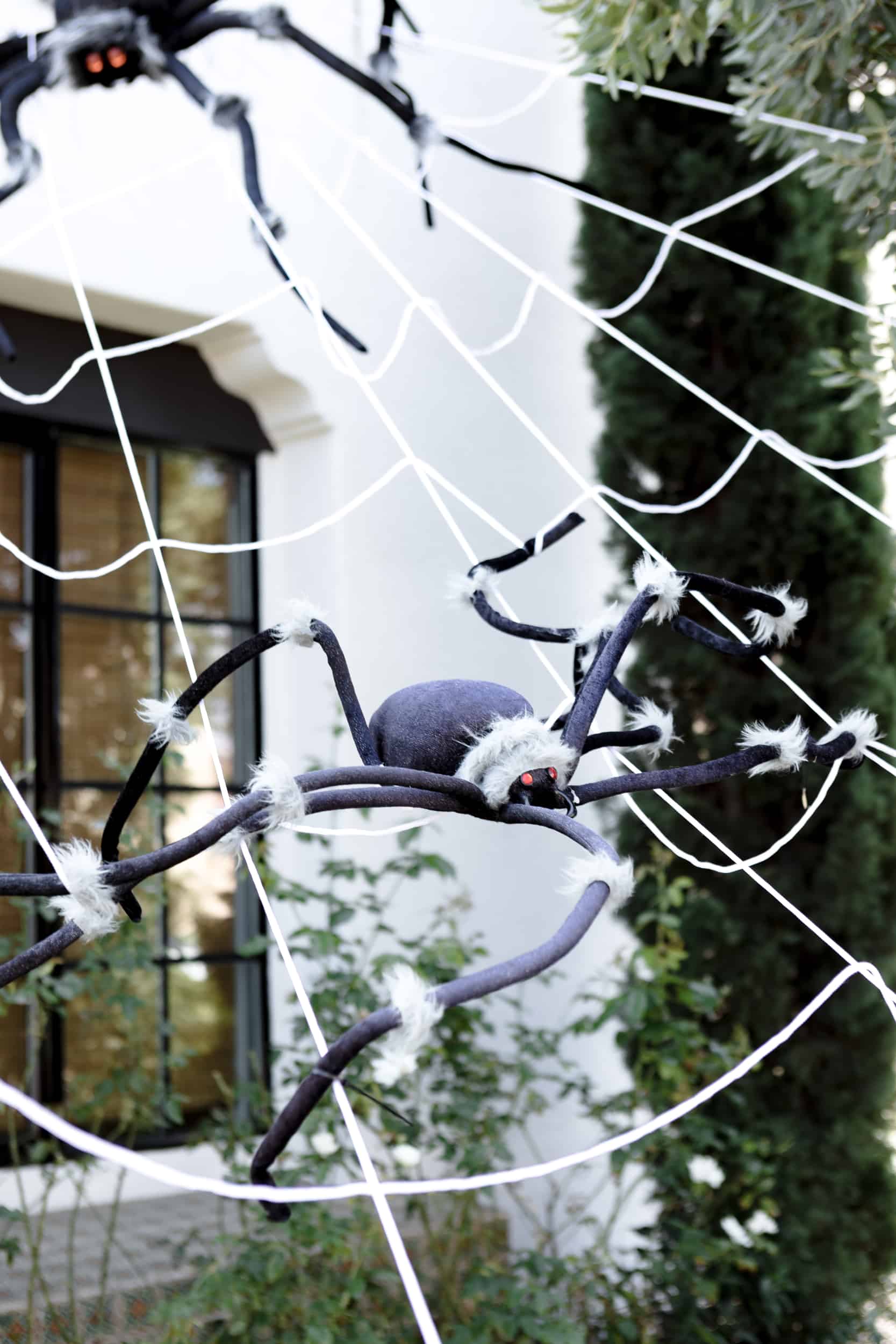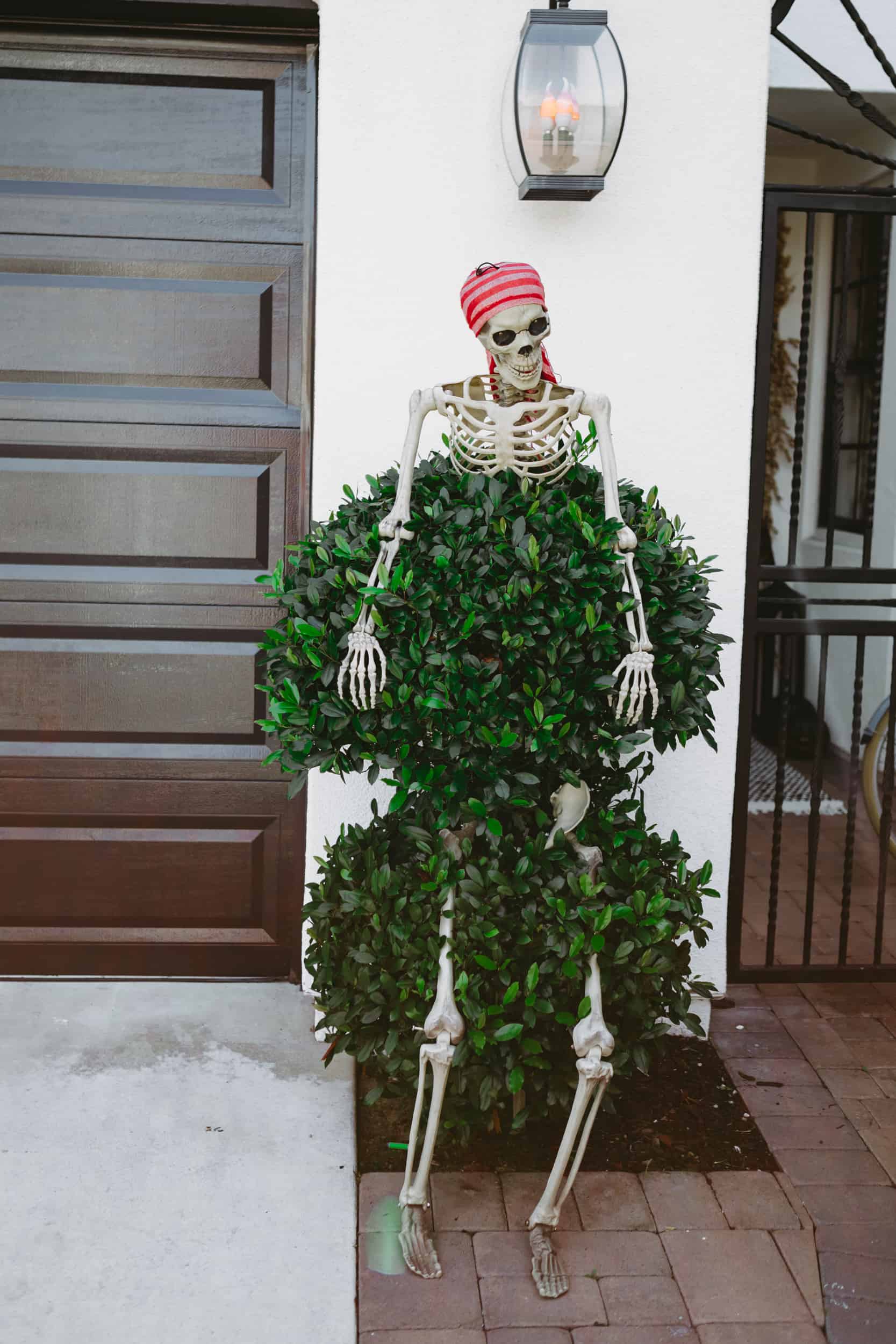 Happy Haunts from the Front Yard
You know I'm a sucker for interior home decor, but I'm starting to really branch out with my exterior decorating. This year we got creative and designed a totally spooky haunted graveyard. I got a few different tombstones and pirate skeletons to set up, with some bones sticking out of the grass or hanging from trees.
I anchored the space with a couple of oversized webs and a spider crawling down for extra effect. Lastly, I fell in love with this haunted tree and had to place him right in front, beside a cute fall sign. An easy way to spookify your space without going all out as we did is to line a few jack-o-lanterns up your driveway. Simple but super effective!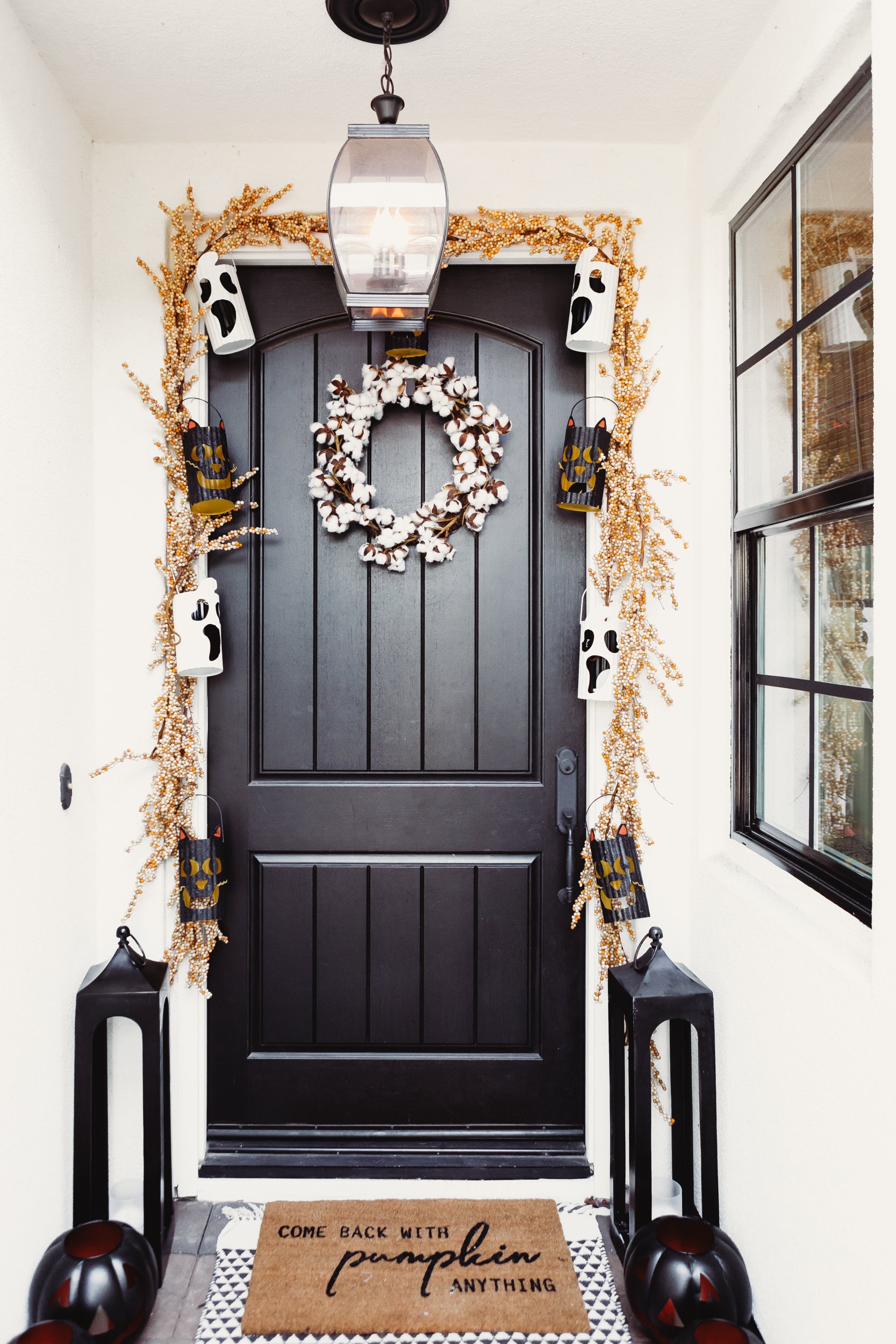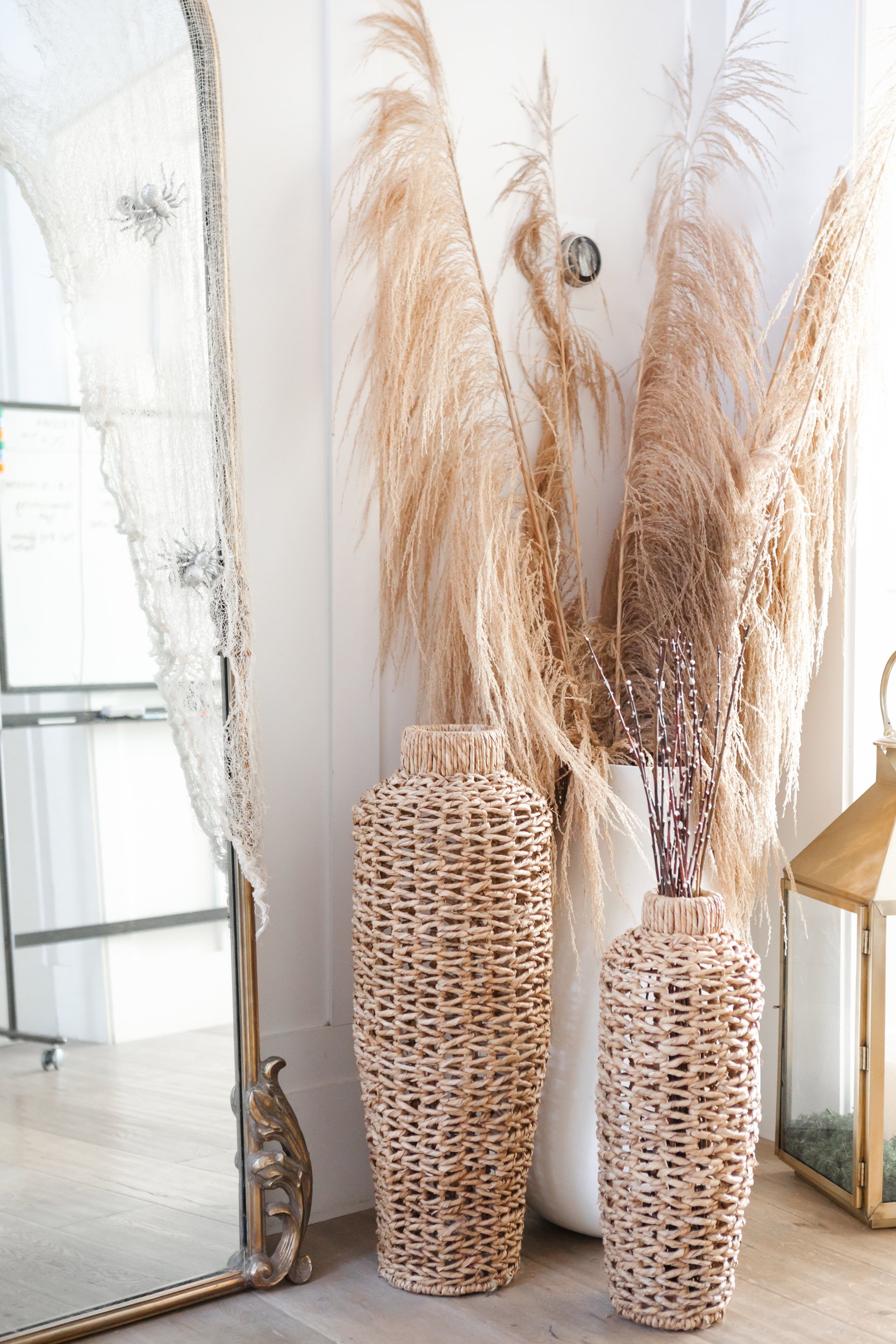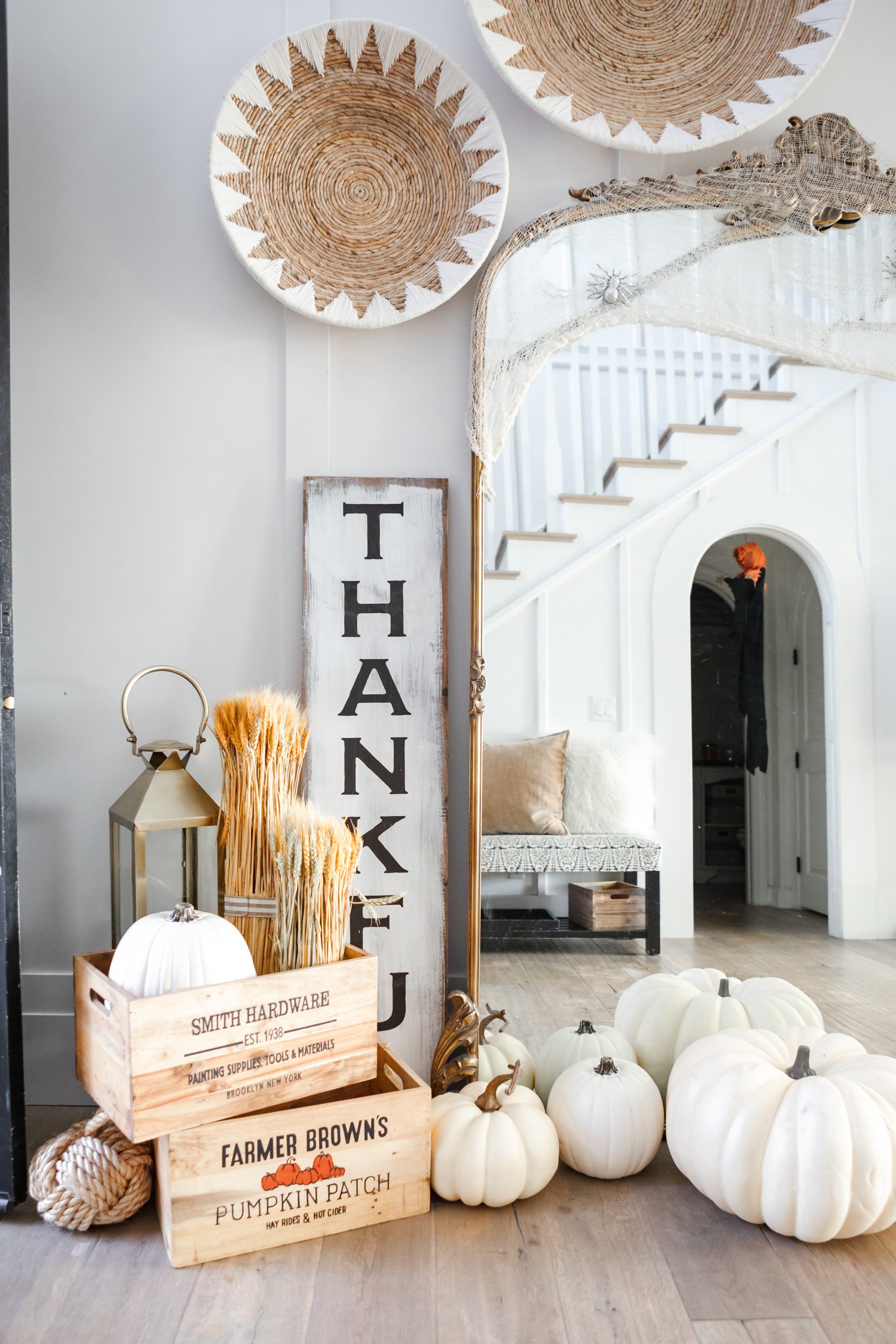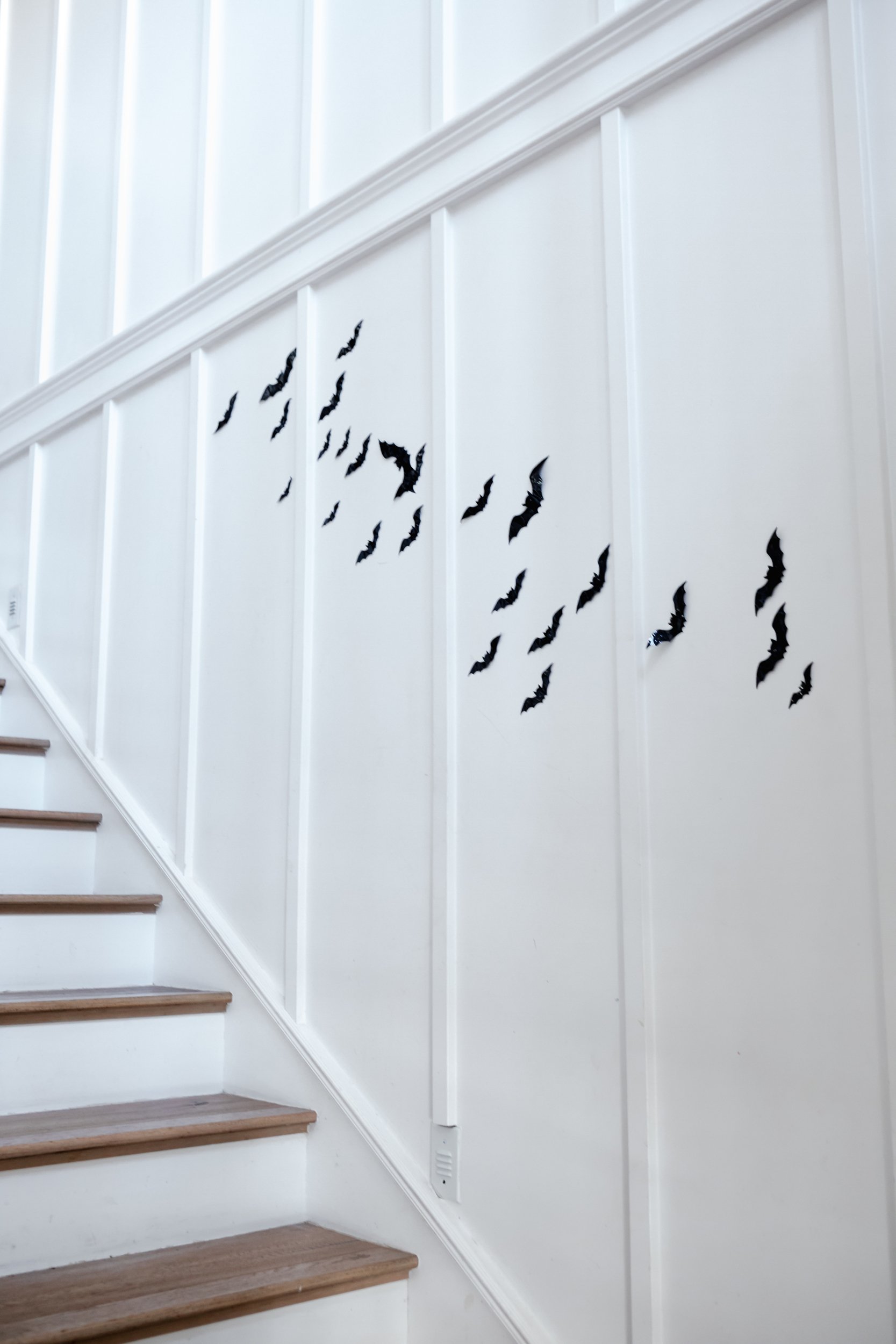 Fall Festivity in the Porch and Entryway
As you head indoors, I decided to do a Halloween/general fall crossover. Around the door are rustic/autumn-inspired garlands and a cotton wreath. I hung cute, vintage Halloween lanterns on either side for a spookier touch. I also styled a couple of the skeletons among a collection of pumpkins, a cute rustic pumpkin patch sign, and country barrels. In my entryway, the star of the show is my Amelie mirror from Arhaus.
I found these chic white pumpkins of varying heights and shapes and set them around the mirror. I added more dimension by incorporating this tall, gorgeous pampas grass, a couple of cute rustic boxes with quotes on them, and a rose gold jack-o-lantern. Around the stairwell, I strung up some haunting spirits and bats flying along the walls.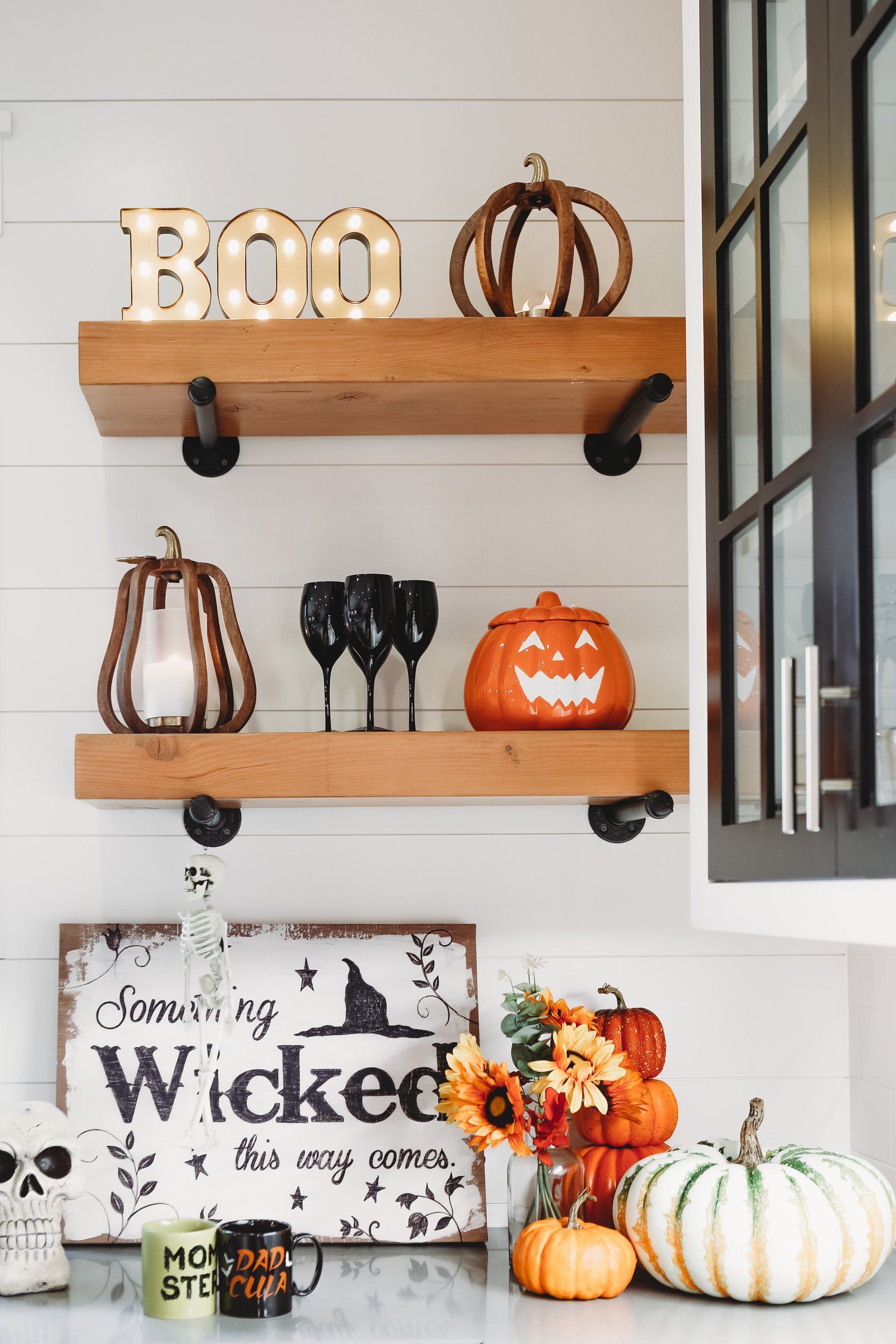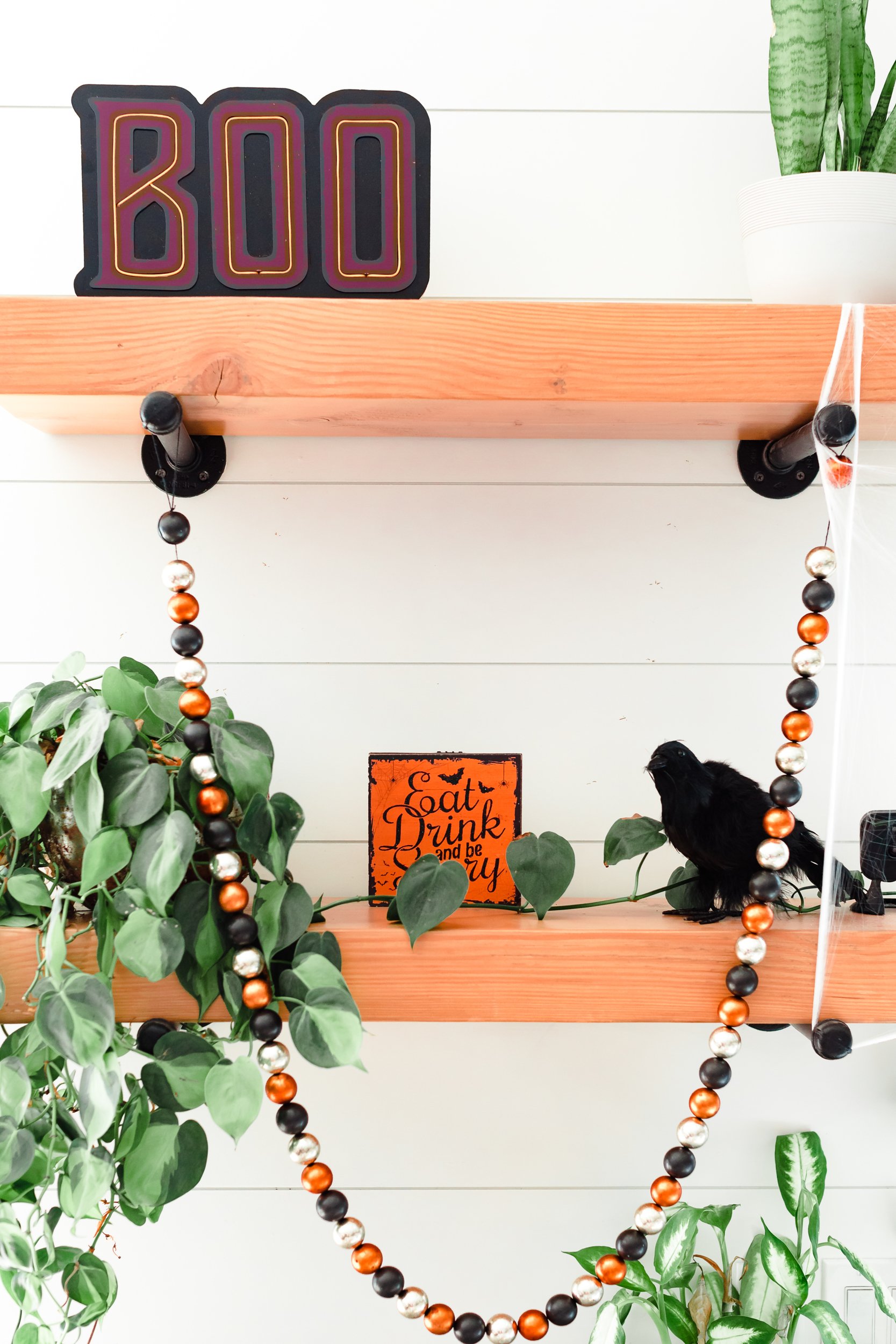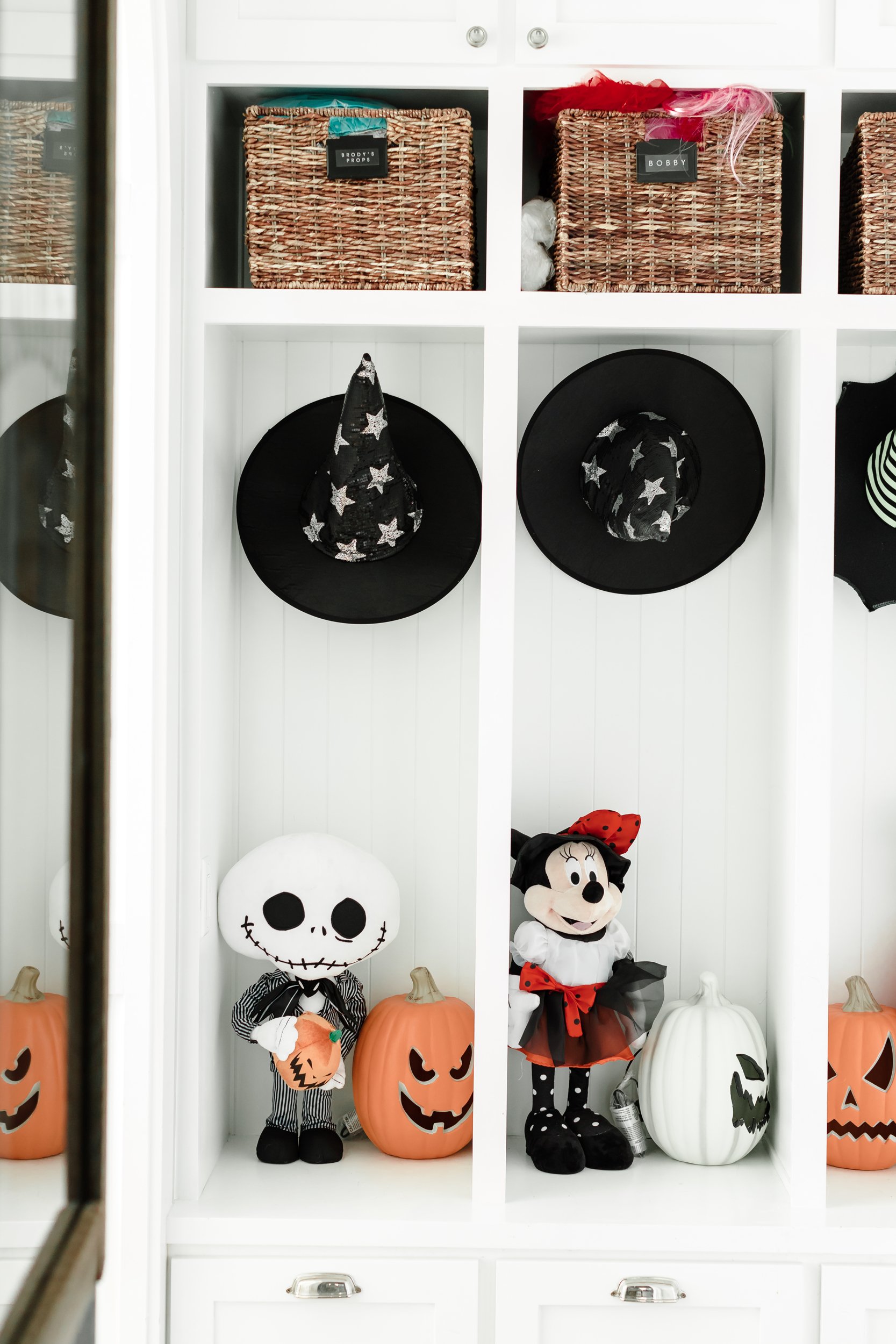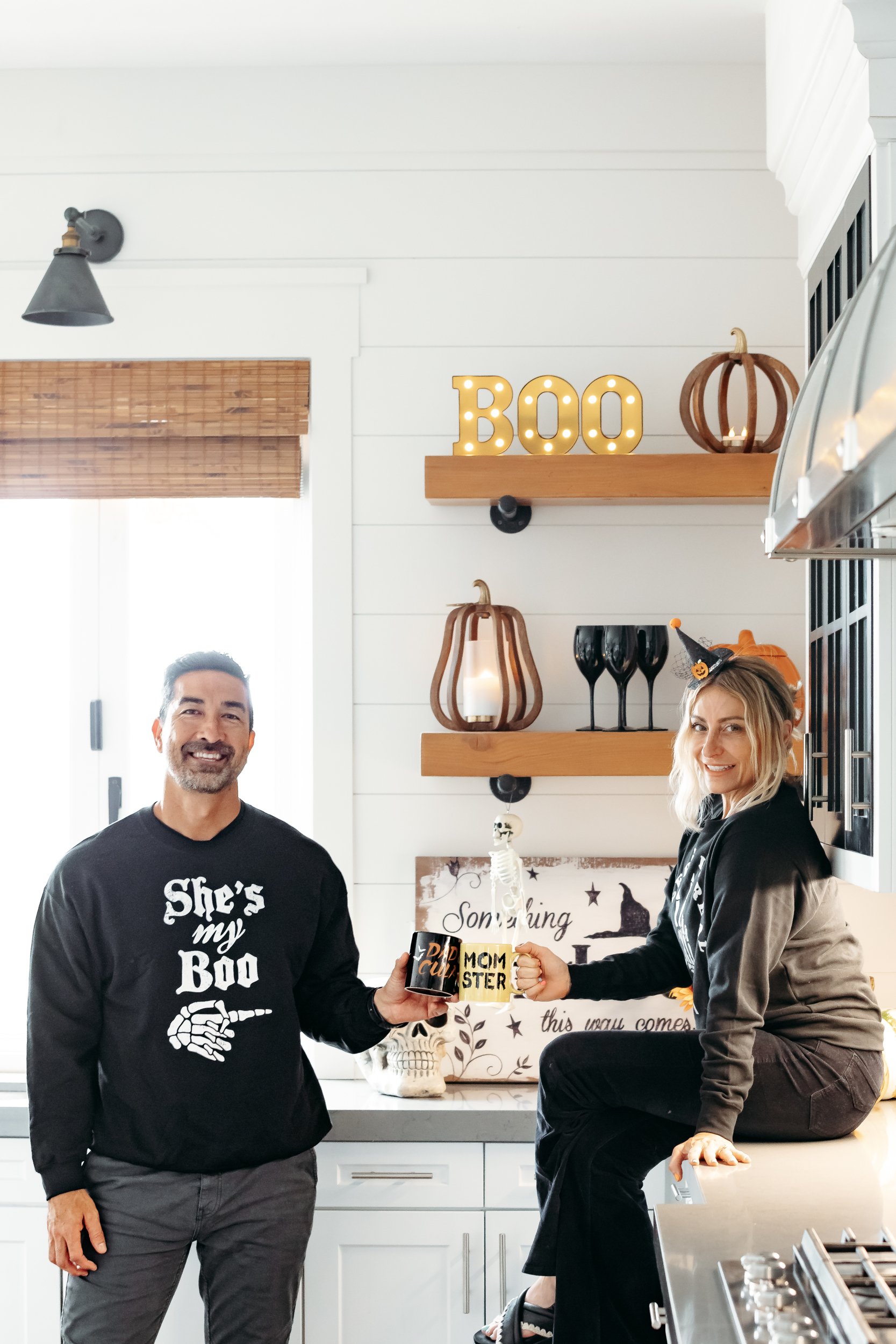 Ghostly Scenes in the Kitchen
I rounded out my decorating in the kitchen! Typically, I keep things as transitional as possible indoors, but I couldn't resist adding a few classic Halloween items. For that traditional autumn style, I lined my shelves with pretty pumpkin candle holders, faux flowers in a vase, and a few multi-sized and multi-colored pumpkins.
I loved the 'Boo' marquee light from Kohl's the moment I saw it and knew it was a must for this space! I also added a few midnight black wine glasses, jack-o-lantern candy dish, and skeleton decor to stay through Halloween. And I couldn't resist a couple of festive wall art pieces to tie in the shelves and make this haunted home happily complete!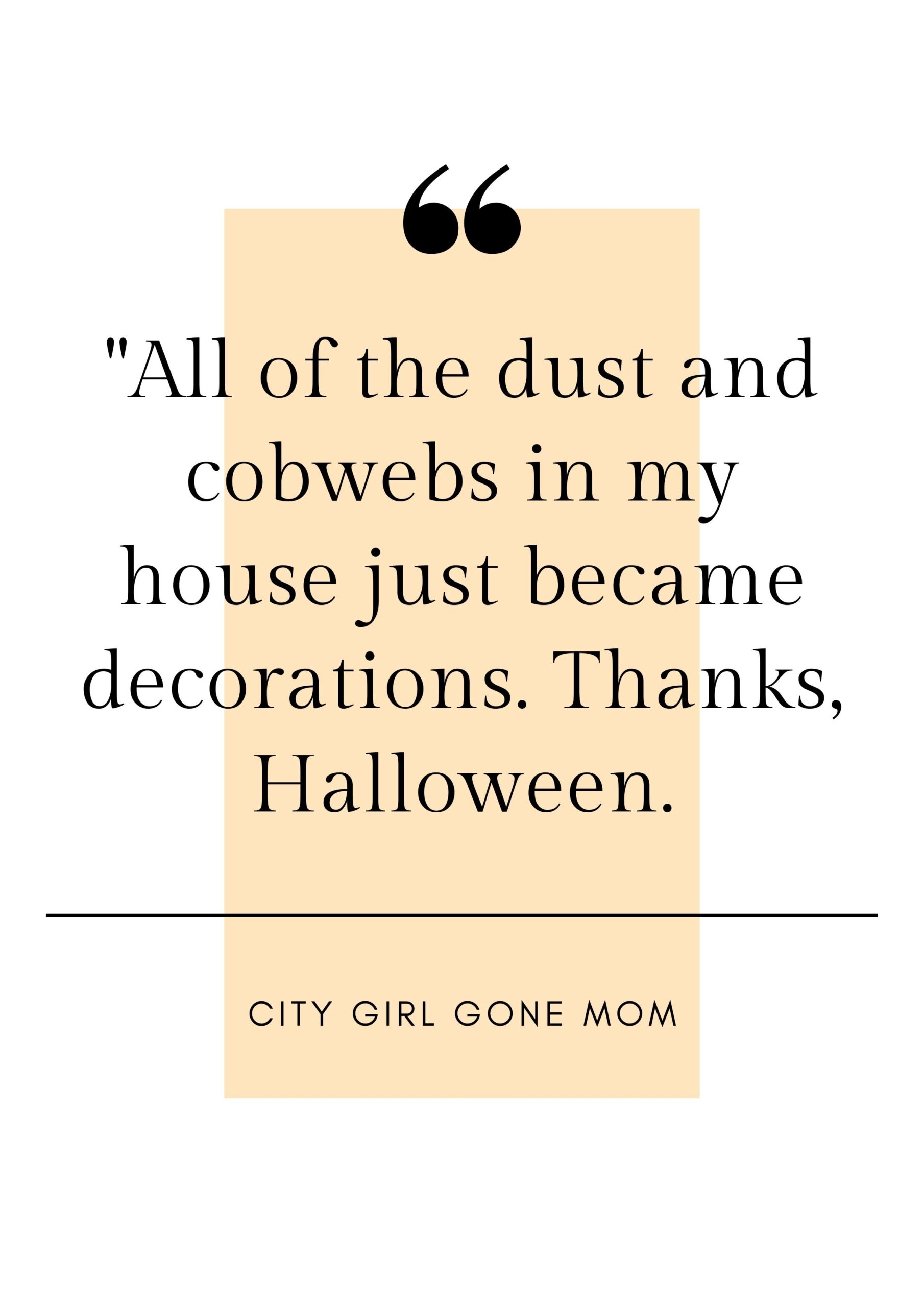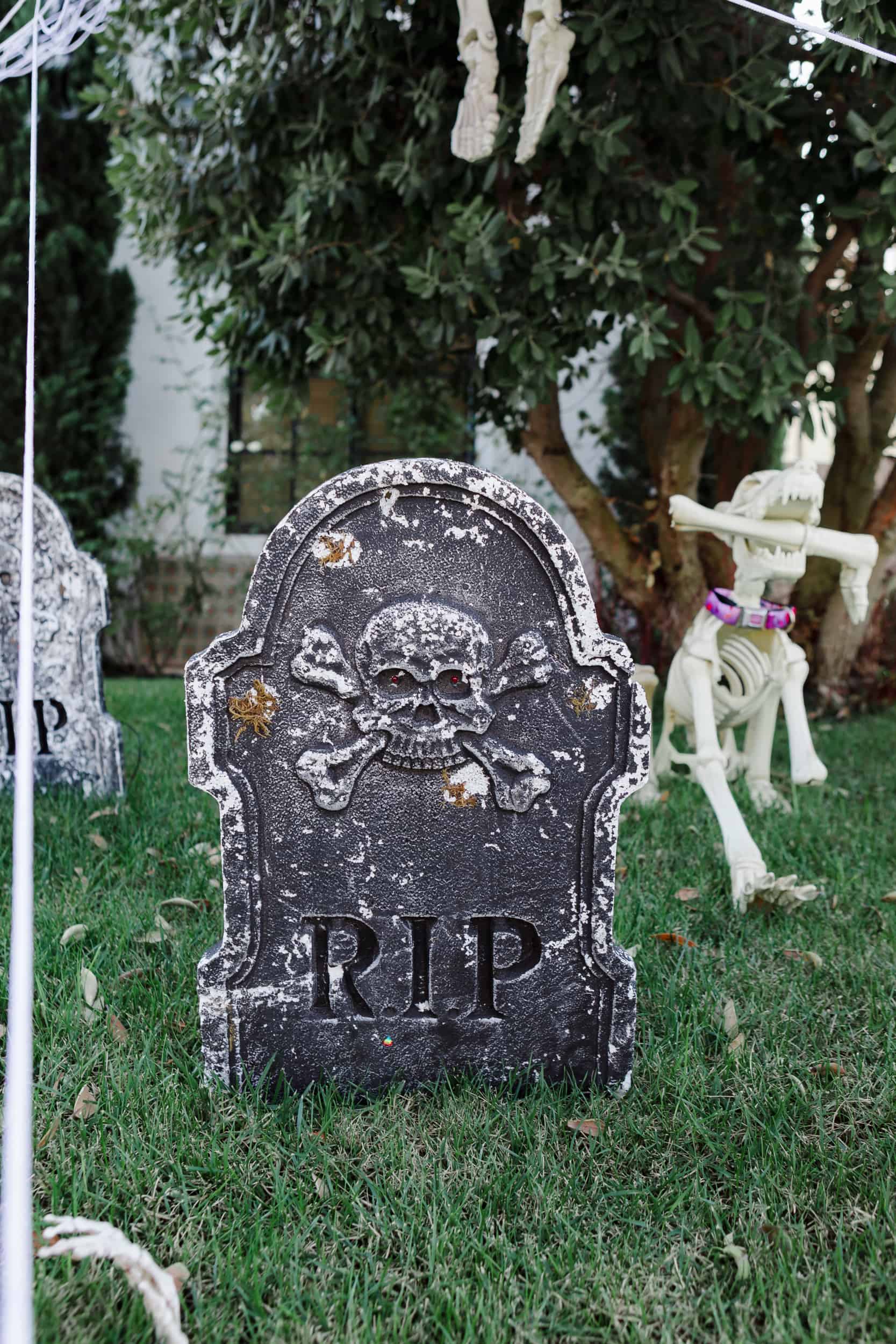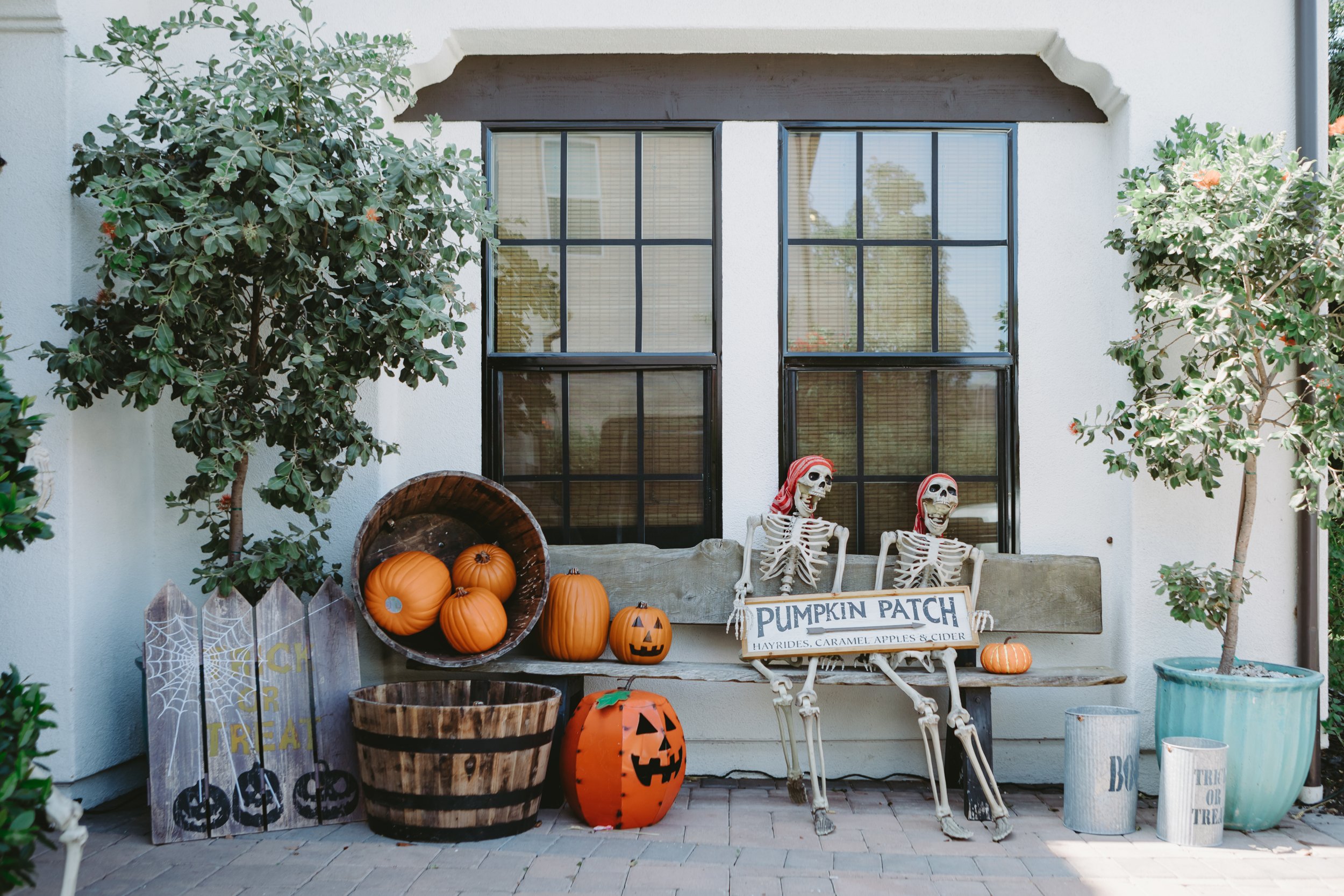 Tips for Parenting In Style...
Never boring, always awesome. Keep up to date with the latest from City Girl Gone Mom.