Fall is here! Decorating for the holiday season always makes my home feel 10x cozier, and Kohl's has been my go-to for decorating for years! It's truly a one-stop shop for everything you need to cozify your home and get things spooky for fall. I wanted to share a few of my Kohl's favorites this year that have made my home my favorite place to be this Halloween.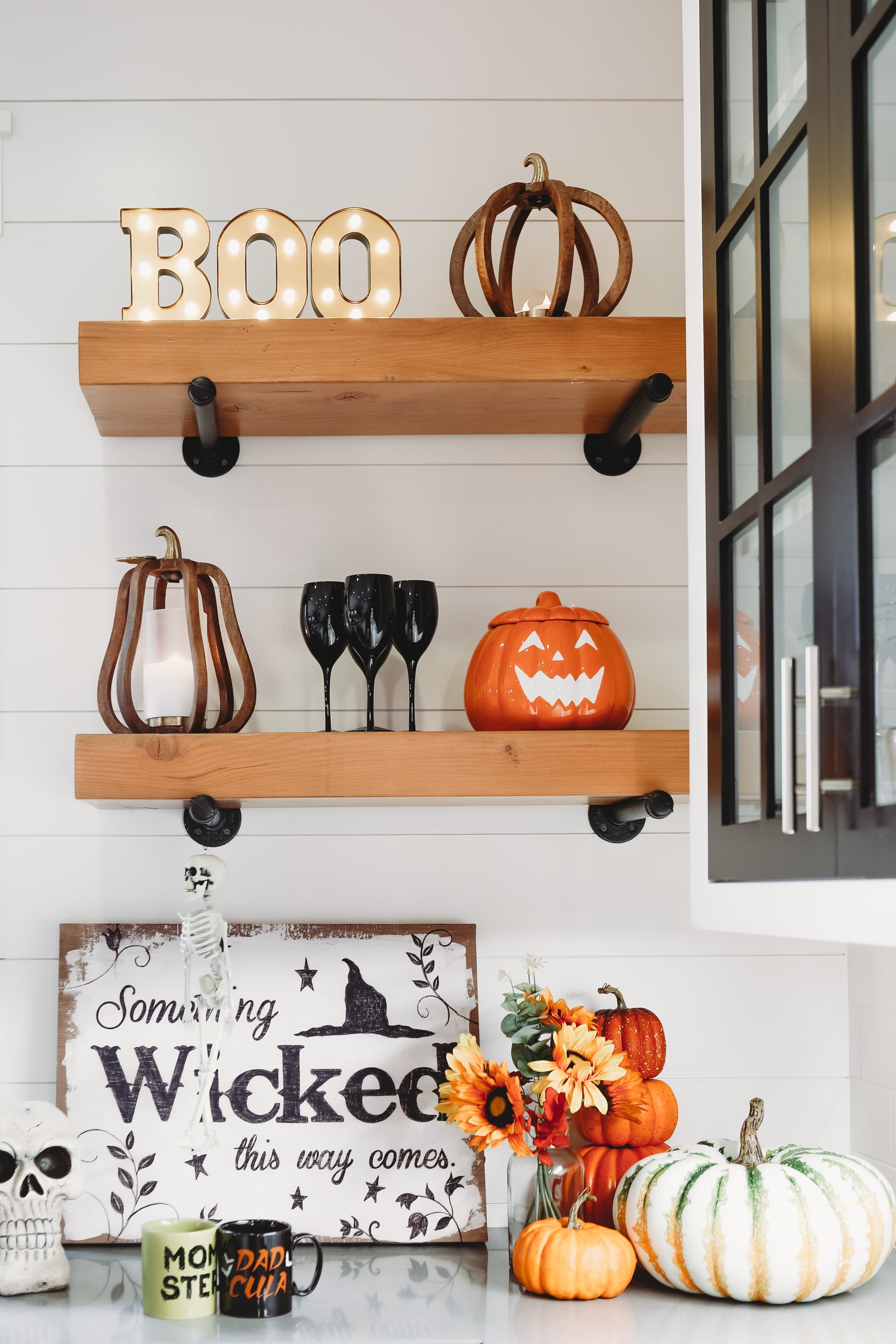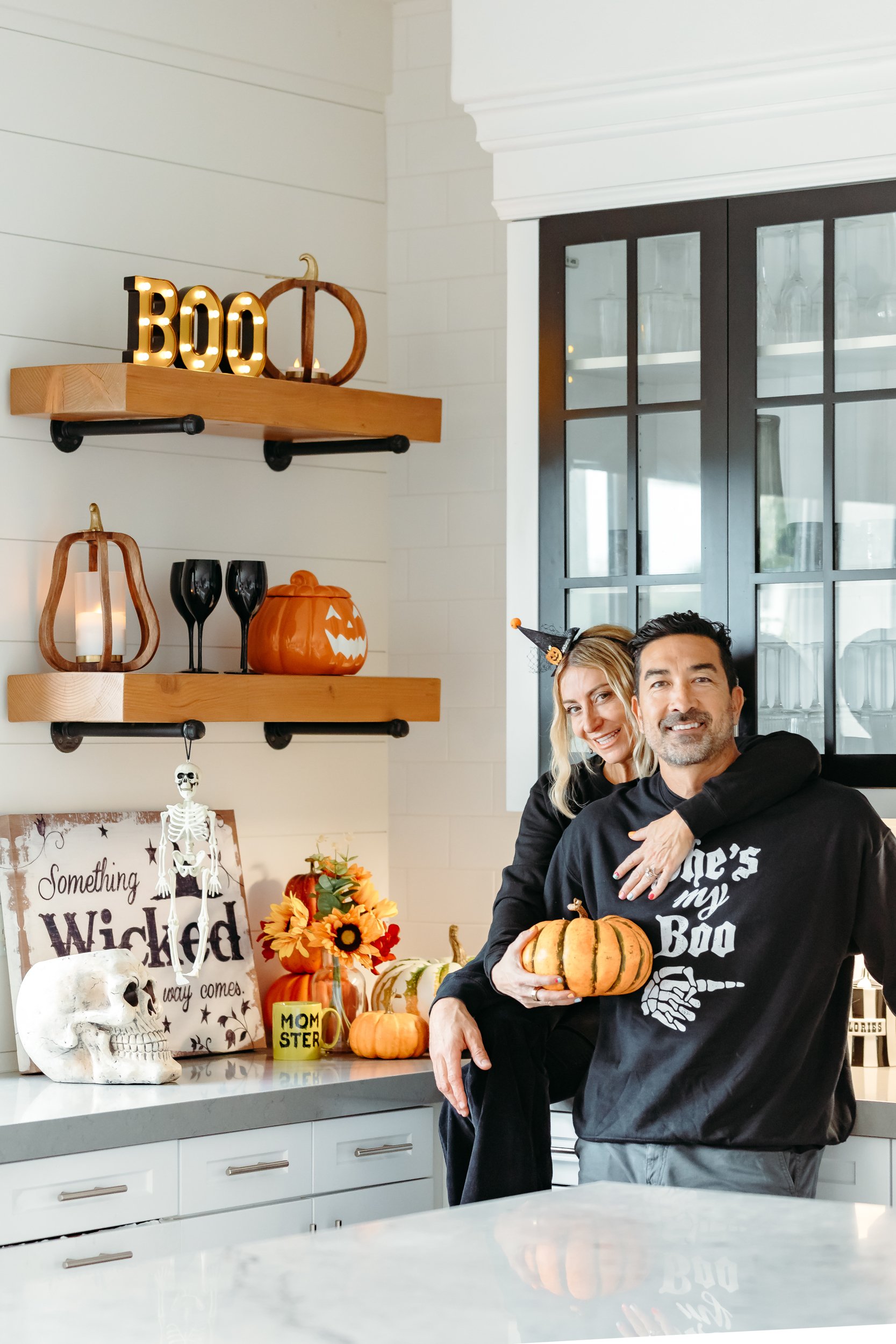 Spooky Decor
I live for Kohl's collection of Halloween decor. There are so many options—from totally Halloween to general fall aesthetic—to style your space with. First things first, this skull piece I'm using to store candy in! It's a great size, and I used it as the base for my Halloween shelf in my kitchen. Other must-haves were this 'something wicked' typography art that I leaned against one of the shelves, it's just a cute accent to tie in the theme. Of course, I had to have some pumpkins in there, too, so I scored with this pumpkin candy jar and metal pumpkin set. I love the different vibe of each one, to have a more classic approach and something different with the metal. Lastly, when I saw this 'Boo' marquee sign, I just about fell over—it's SO cute and was an absolute must for my space.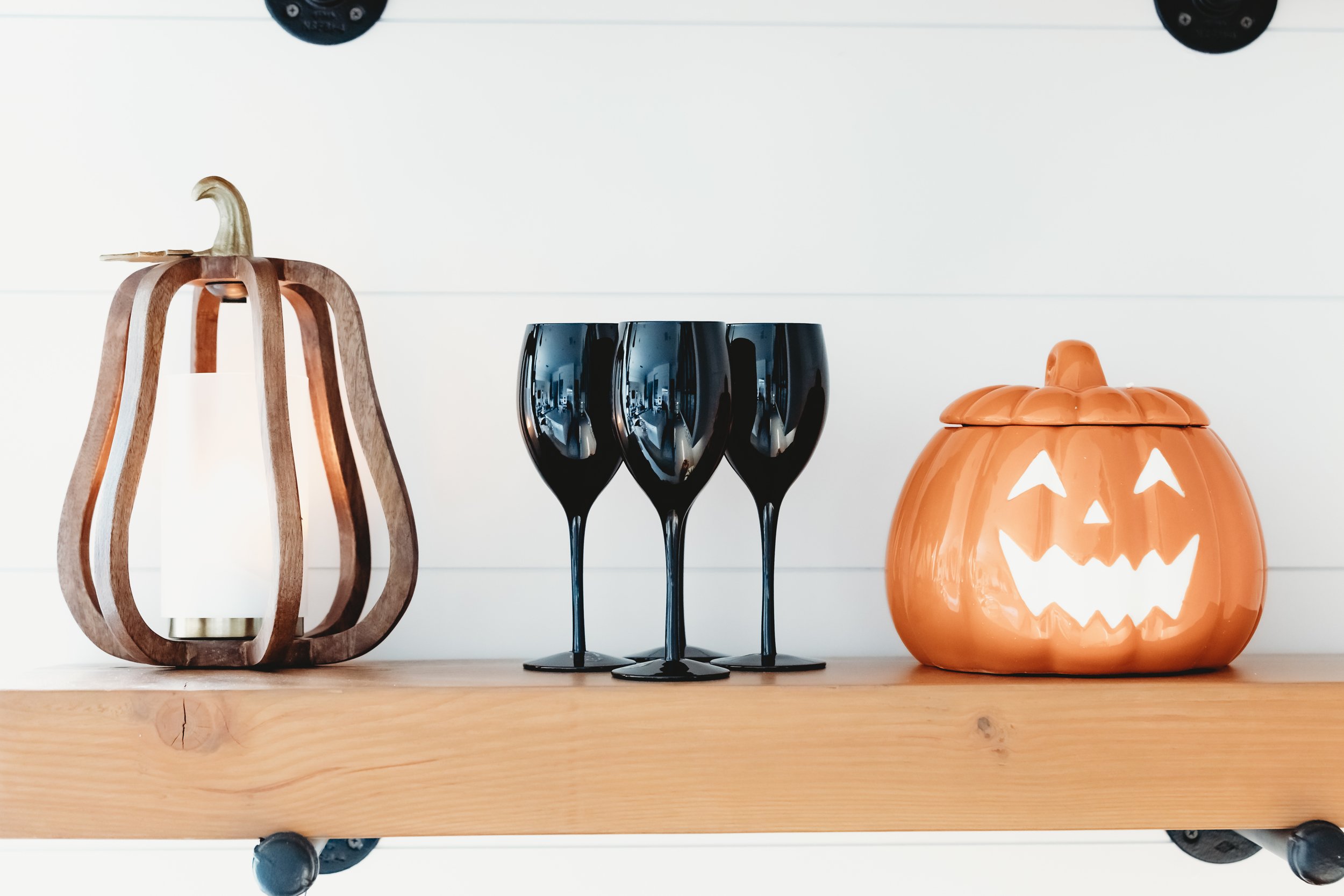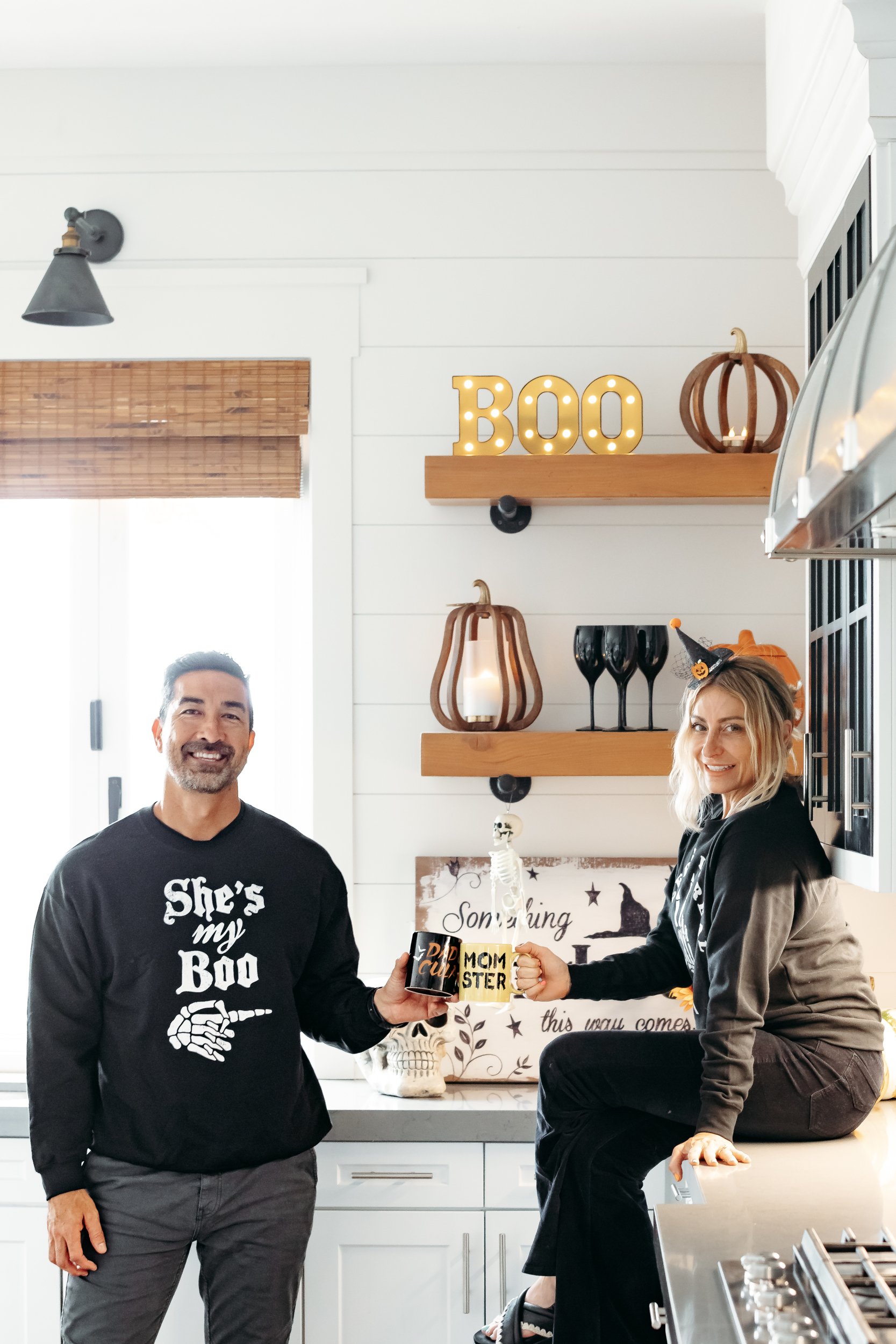 Transitional Fall Pieces
When I tell you that you can do a whole season's worth of shopping at Kohl's, I mean it! I live for transitional pieces to make your home decor last longer. So in between some of those Halloween accents, I wove in a few neutral items that can last through Thanksgiving. These large and small pumpkin candle holders are a perfect example of that—neutral tones to warm up the space. Also, these midnight wine glasses were must-haves. They can lean more Halloween, but I think when paired with a warm, orange/rust tablescape, they're a perfect fit for the fall season in general. I got both stemless and stemmed to have some options! I finished up the space with this faux flower vase and battery-operated tea lights to pop inside some of the candle holders.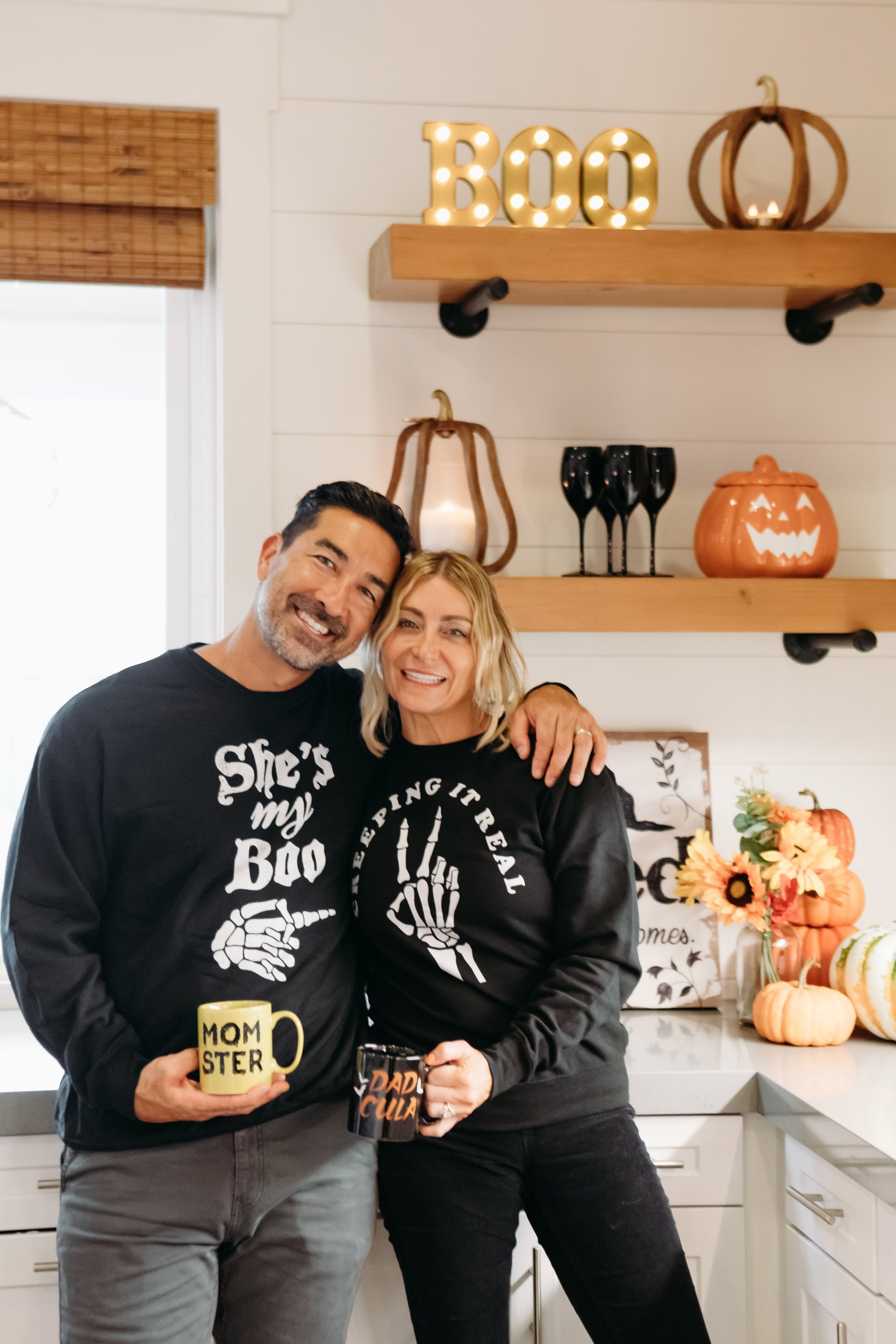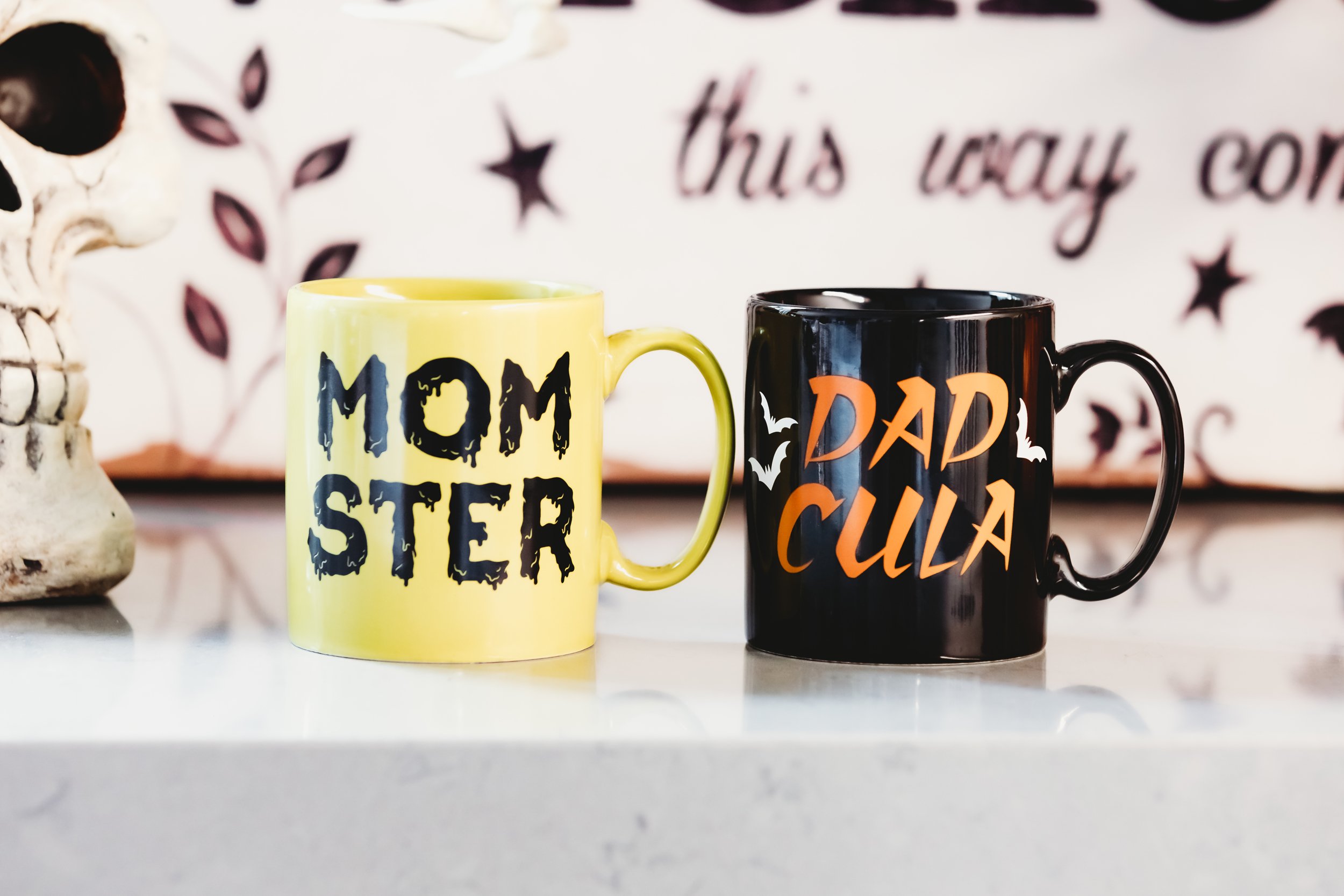 Clothes and Accessories to Match
Not only does Kohl's have amazing decor that can transition from Halloween to Thanksgiving, but they also have loads of fun crewnecks and accessories to get into the spooky spirit together. It was a no-brainer for Bobby and me to get these matching Halloween crewneck sweaters. He wore the 'She's My Boo' top, and I paired it with the 'Creeping It Real' sweater. I love the oversized look, and it's ideal for the cool mornings we've been having. To round out our mornings, we've been using these adorable Halloween mom-and-dad pair of mugs. Like seriously? How cute. Plus, it's a huge mug to satisfy my caffeine cravings.
The list goes on! Every year, I'm simply amazed at the incredible finds at Kohl's. It truly makes decorating my home easy, effortless, and FUN! And don't forget that for every $50 you spend, you get $10 KOHL'S CASH! Yes, that means you are getting paid to decorate your home… truly unbeatable! Can't wait to see what you all get!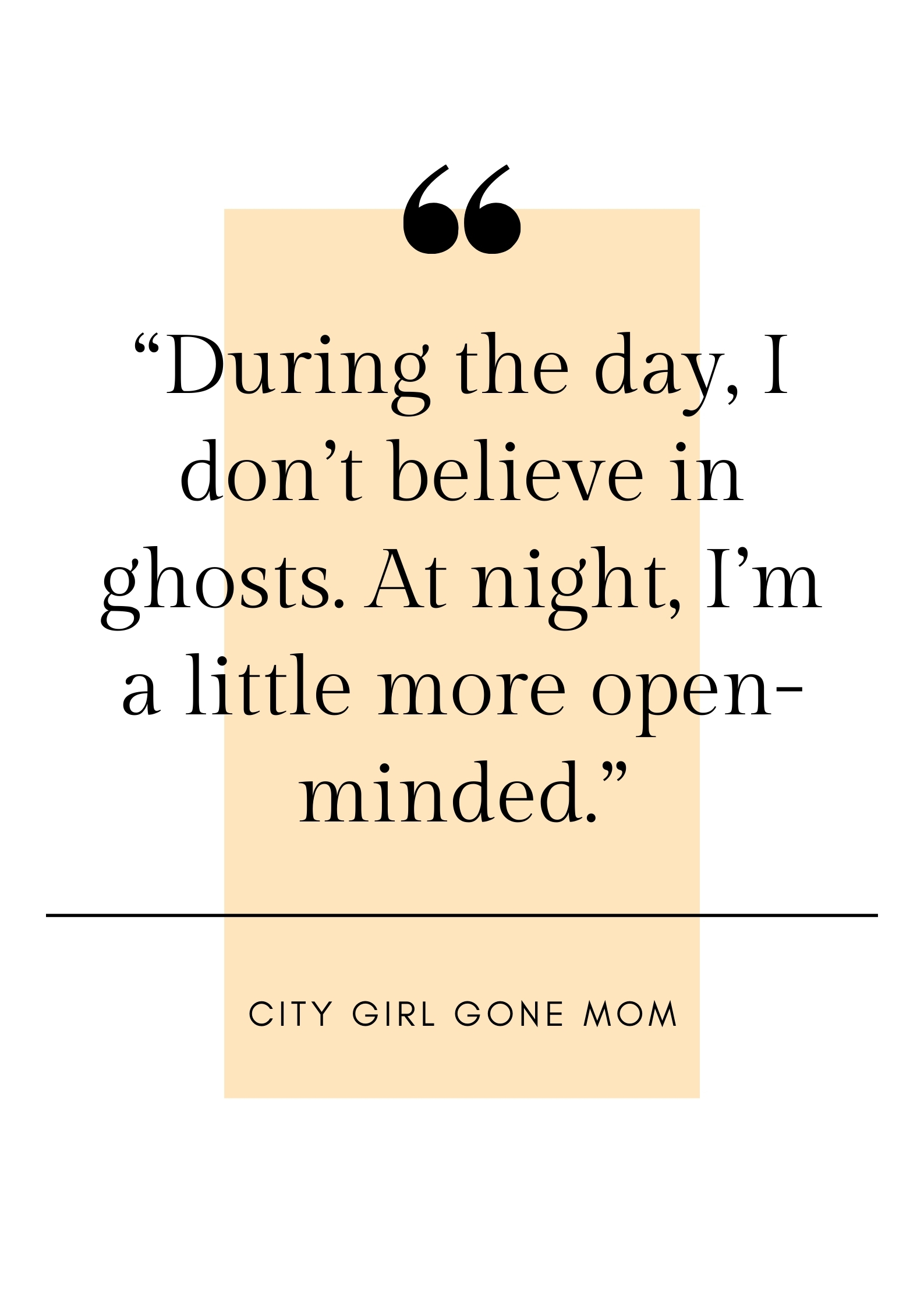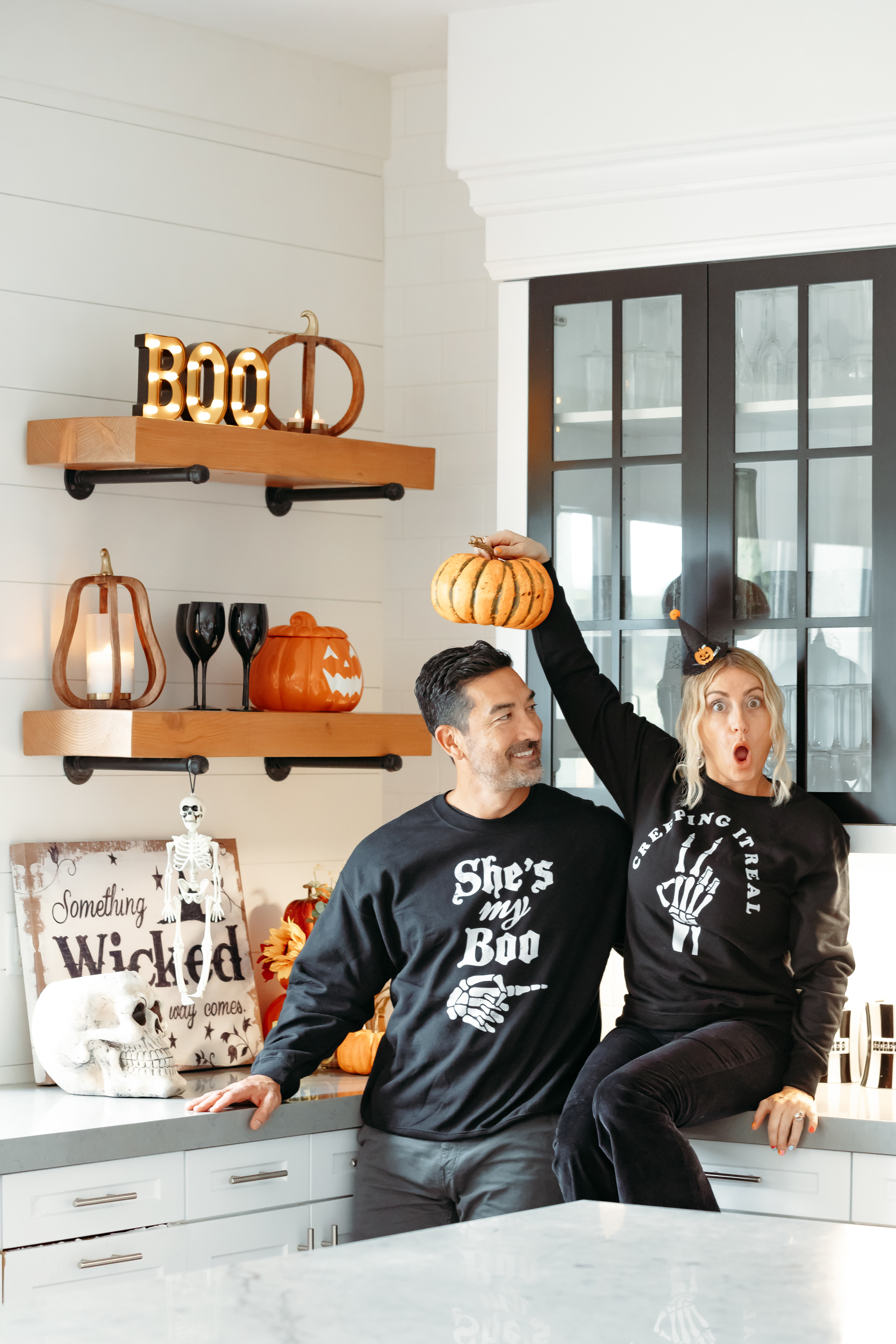 Tips for Parenting In Style...
Never boring, always awesome. Keep up to date with the latest from City Girl Gone Mom.