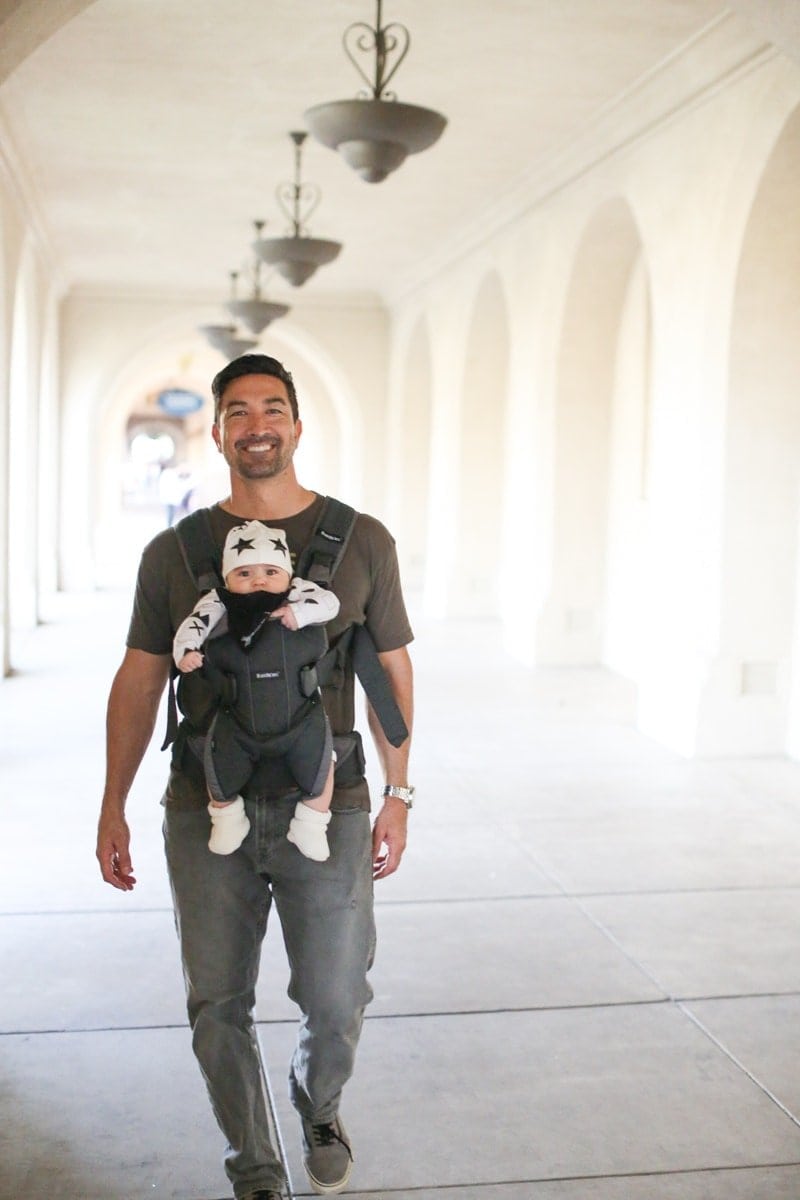 When I had my first baby nine years ago, I could remember trying to figure out how to be hands free, after all, I am the queen of multitasking. There was a plethora of baby products out there and finding the ones that worked for our family was crucial. I was on the hunt for products that made putting the baby down feel safe and comfortable when baby wearing.
I used to own a stroller fitness franchise and that's when I realized how crucial a comfortable carrier was. If the baby didn't want to be in his stroller, then having the support of a carrier was the sure way to go. It's almost impossible to hold your growing baby for hours at a time if you want to get things done.
Bobby and I were always looking for a grab and go option for our little ones. We have four kids and wearing our baby in a carrier is crucial for both the baby to feel close to us and for our hands to be free for our other children. Lucky for us, BabyBjorn has ruled the marketplace for over 40 years when it comes to baby wearing.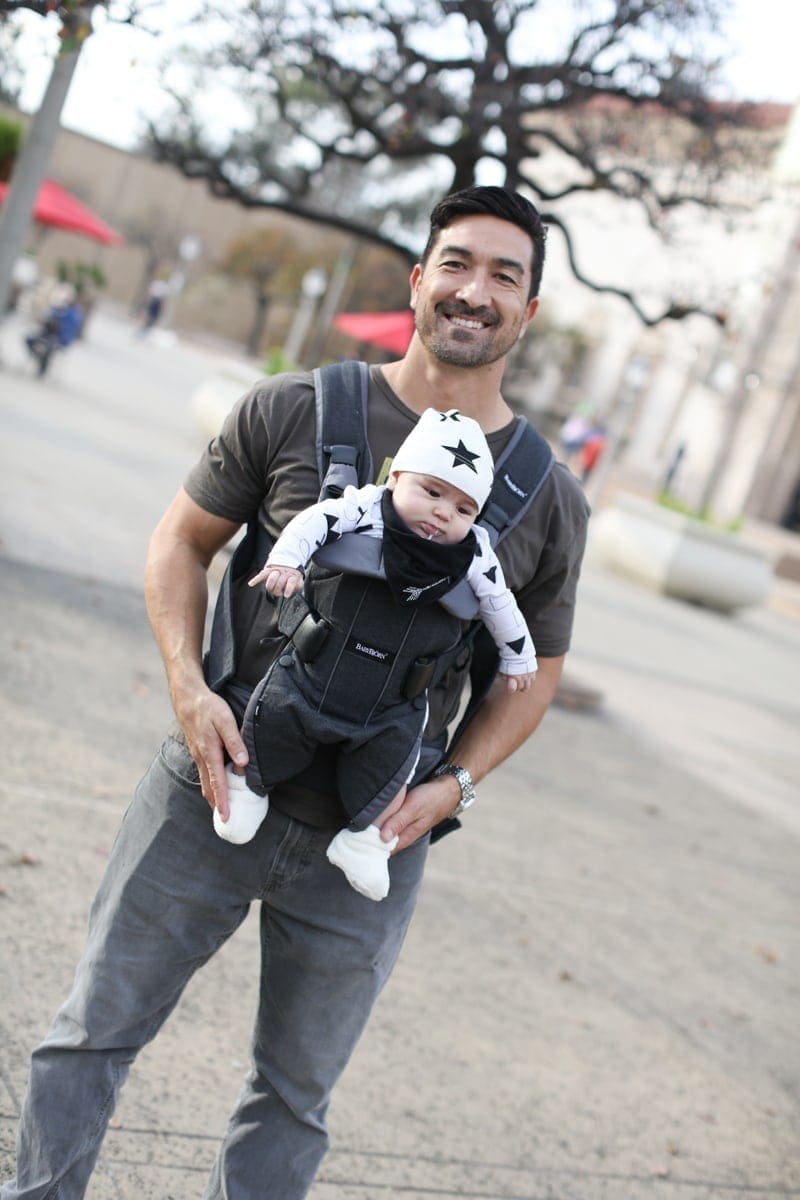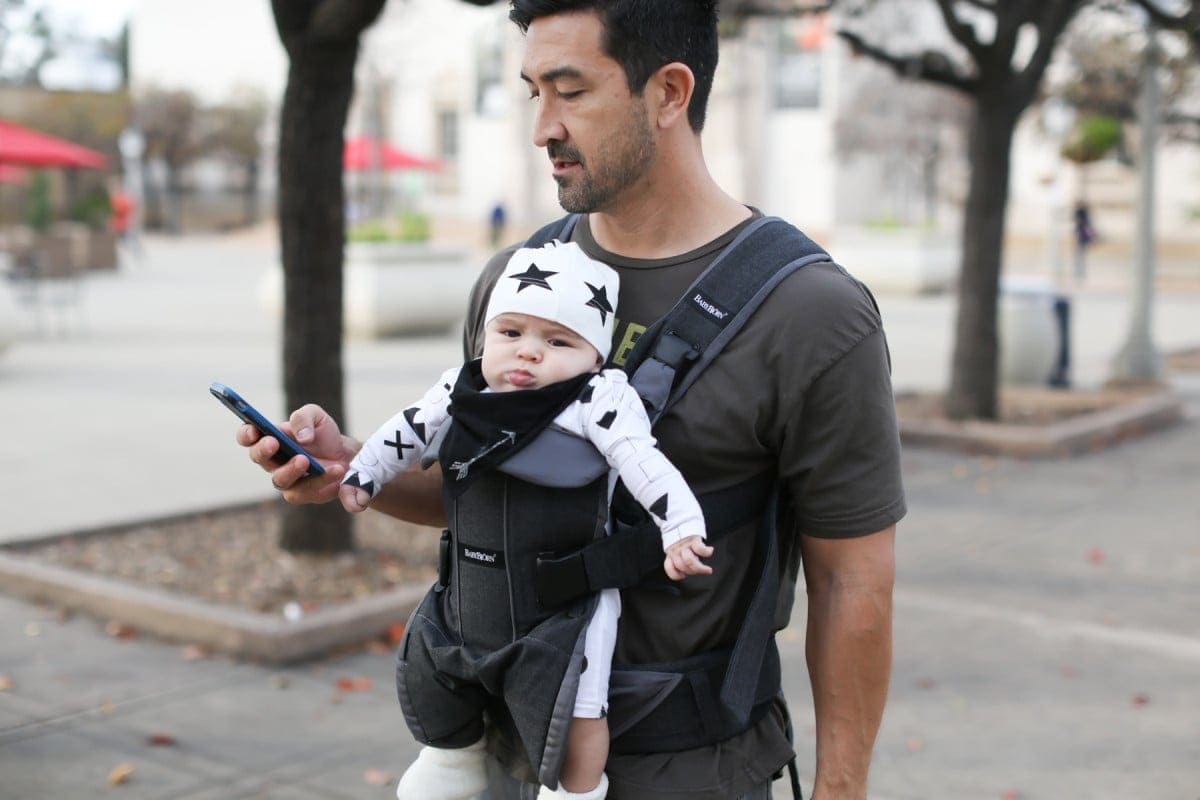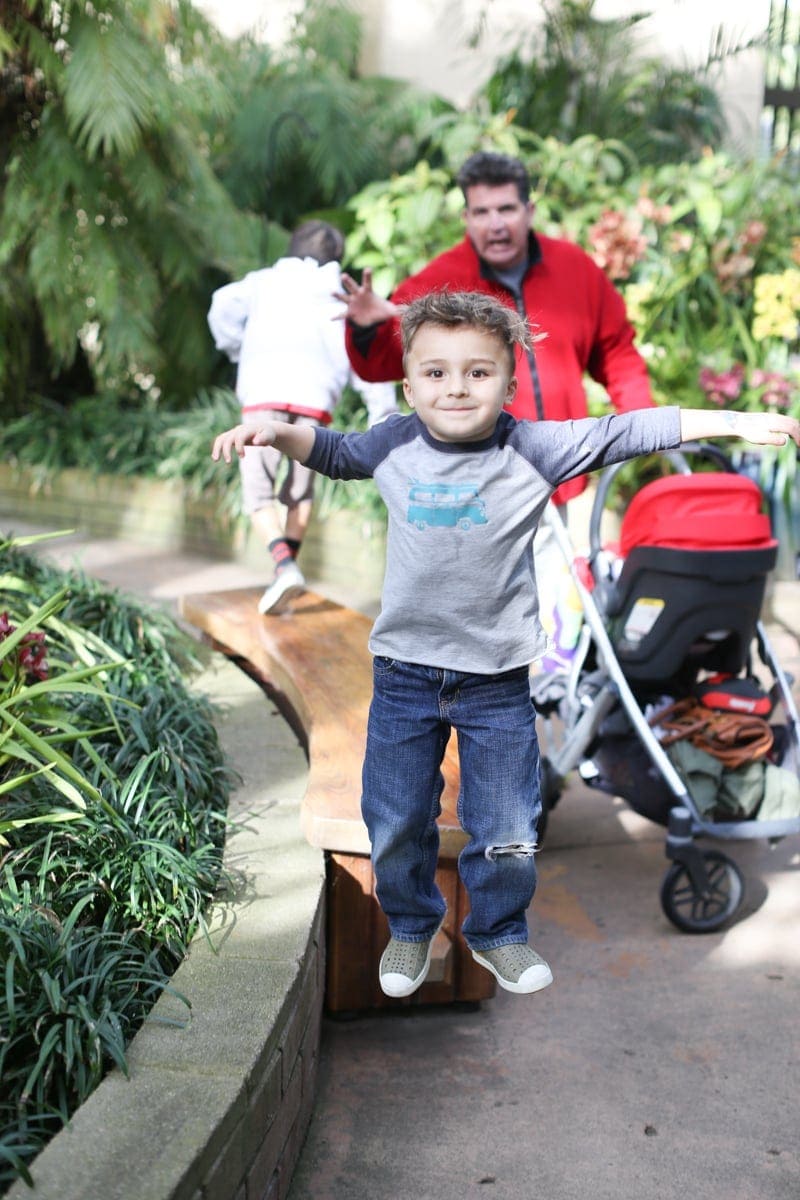 The BabyBjorn Baby Carrier ONE is an ergonomic 4-way front and back baby carrier. This carrier lasts from 0-3 years. It can carry your growing baby up to 33 lbs. My husband loves this carrier and has used this one for all four kids. He loves it when the baby is ready to face out and Bjorn makes it comfortable for the parent and the baby in this position. What's not to love about this carrier? From infant to toddler, this carrier gives us the freedom to be ourselves without the help of anyone else.
It's really easy to get the baby in and out of it too. The Baby Carrier One is equipped with a sturdy waist belt and padded, form-fitting shoulder straps to make it comfortable for carrying a growing child from newborn up to the age of three years. The waist belt allows you to support the child's weight on your hips, and avoid back and shoulder discomfort. You can vary between four ergonomic carrying positions throughout your use, with your child sitting in either the normal or wide leg position. For Bobby, he is loving the baby in a facing out position. Actually, he loved all of the kids facing out when he carried them.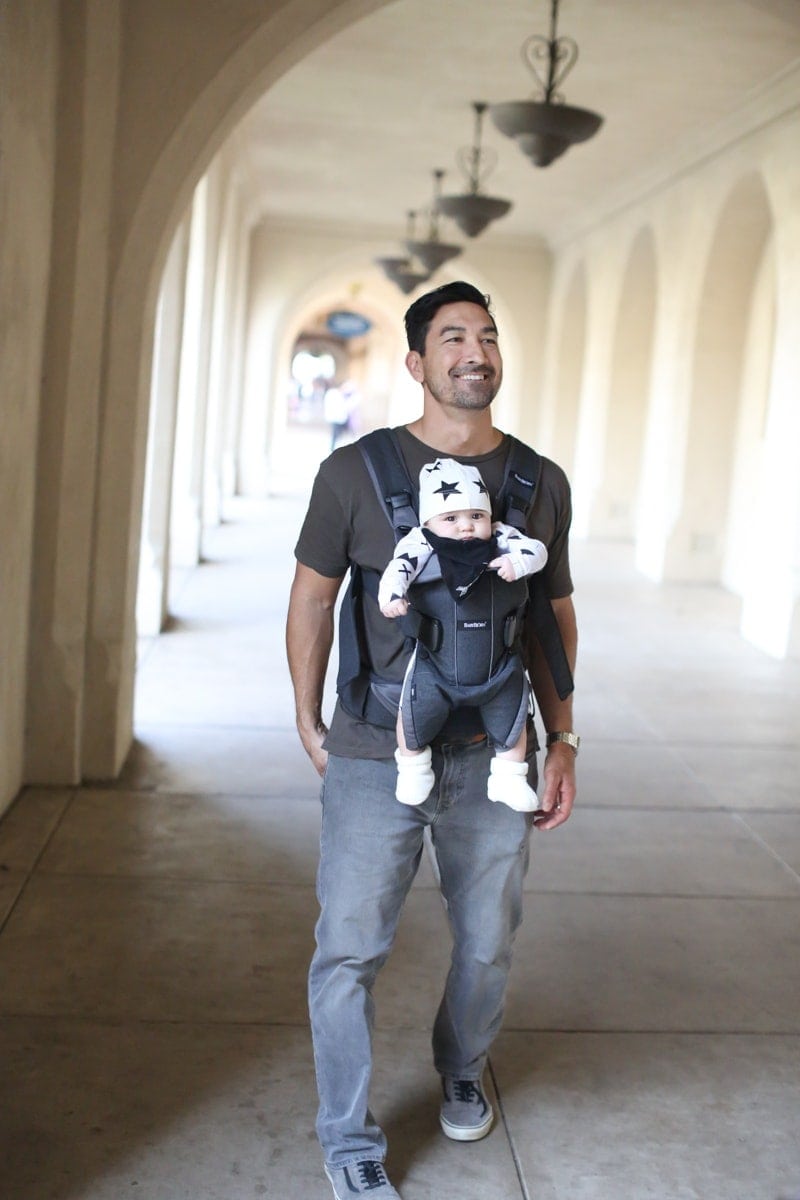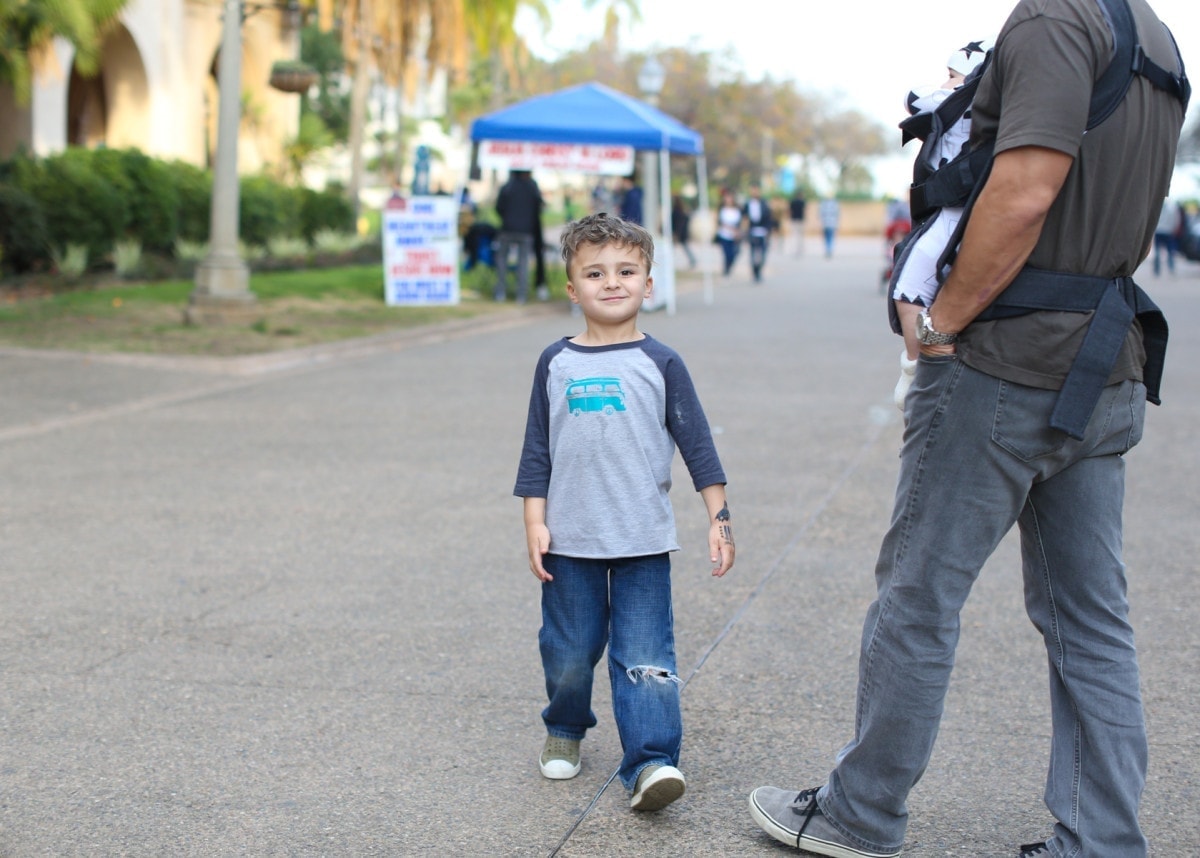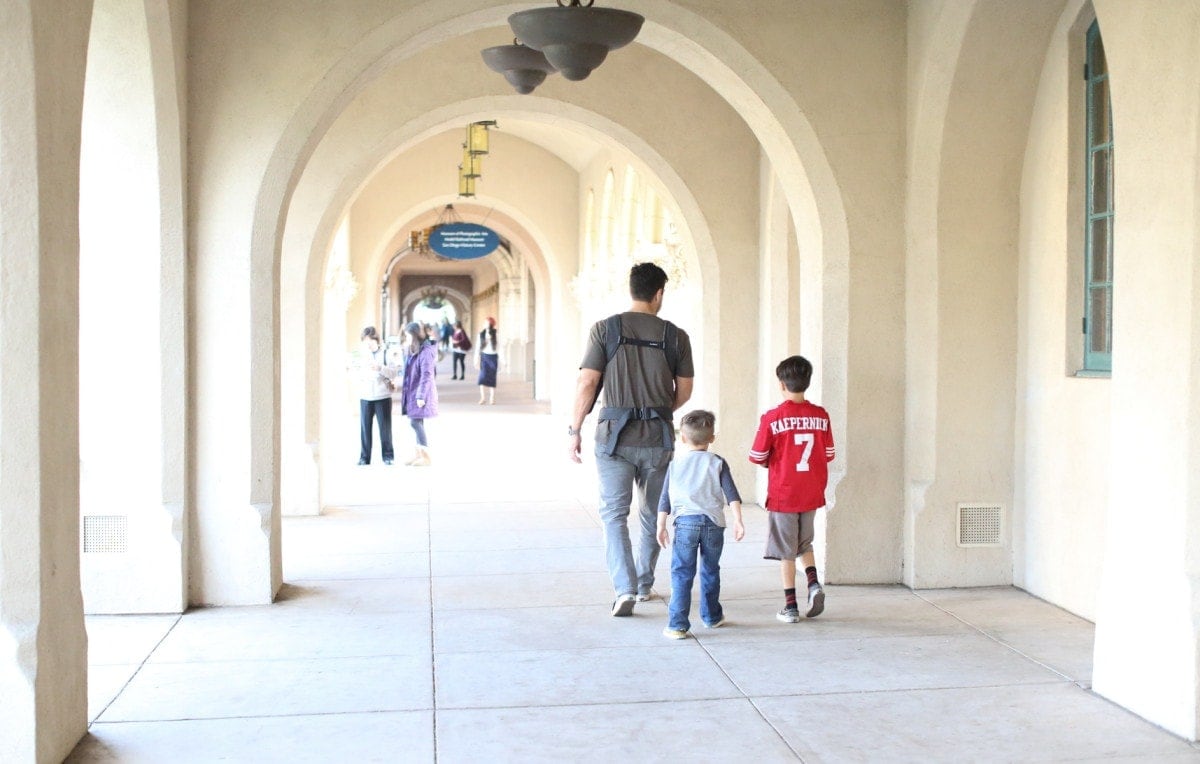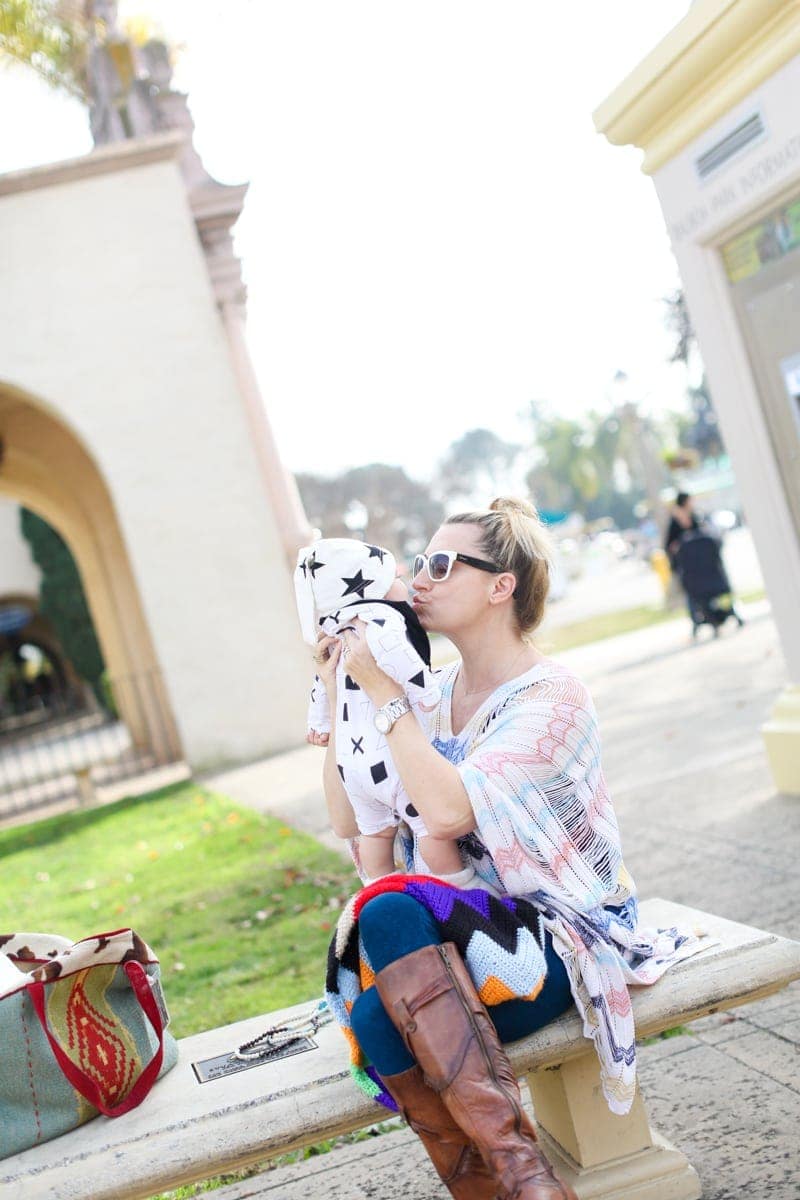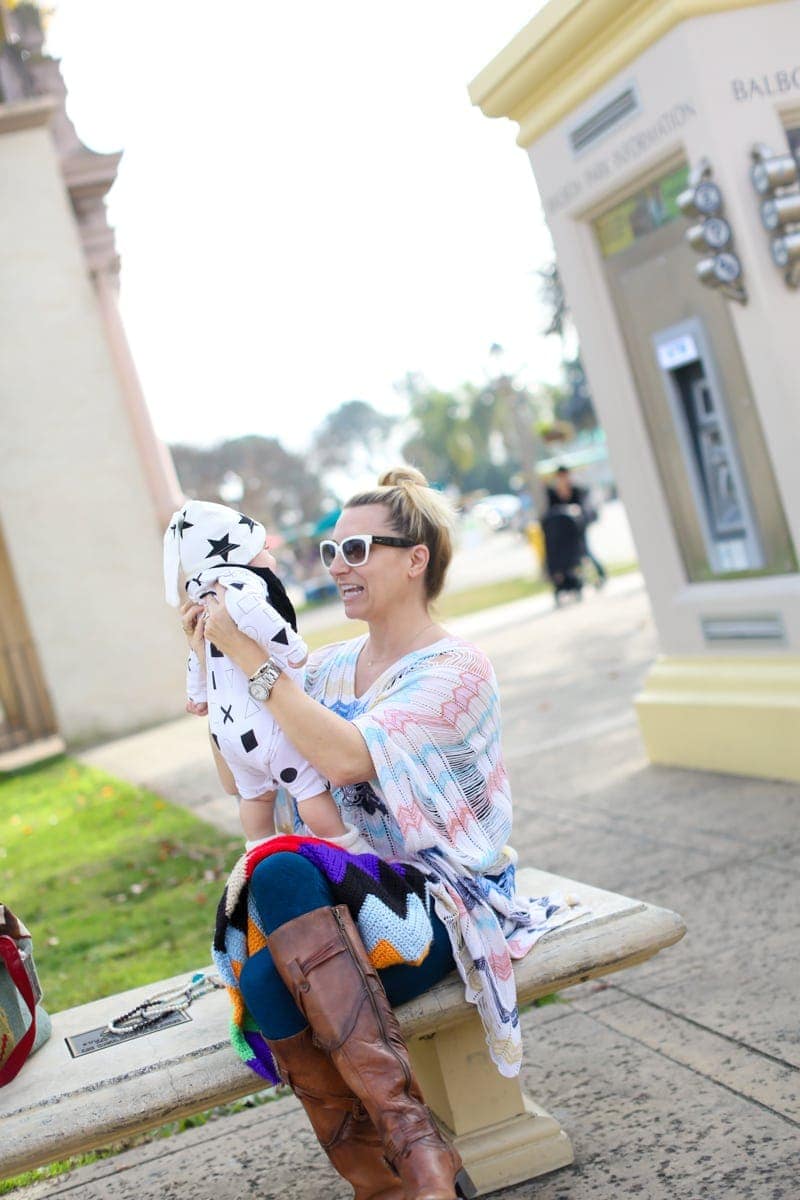 Finding a safe spot for the baby has always been challenging. With Roman and the puppy I have to keep him high up, more on my level. Baby Brody, our sweet number four doesn't like to be put down on his back for play time. I was looking for something that gave our baby the right head and back support. He is still so young and the BabyBjorn Bouncer Balance Soft was developed in close collaboration with pediatricians making me feel it was the right choice for our baby.
What I love about this bouncer is that as he grows he could use it as a comfy chair making this product last a long longer than a few months. Its simple too, you just turn the fabric around. This product will last until your baby is about 2 years old. We also opted for the toy for the bouncer, which is really great for play stimulation for baby Brody. He is just starting to enjoy using his hands, so this product has been very useful for us. It's safe and has been tested and easily snaps on and off too.
I really love the way this babybjorn carrier moves so naturally with the soft movements of our baby. I also love that there are no batteries required. Besides having all the qualities we were looking for in a bouncy chair (gentle rocking, a safe spot for baby, lightweight portability, a small footprint), this bouncer actually looks good. It has a sleek modern design unlike its competitors which are bulky and plastic. Definitely one of my favorite products for our sweet baby. It comes in an array of attractive colors. We chose the grey cotton jersey.
It's so easy to get the baby in and out of it thanks to the design and the stretchy fabric. There are 4 settings–fully reclined, partially reclined, more or less upright, and folded down. Actually, the flat-fold makes this the best bouncer I've seen, as it can go pretty much completely flat to store out-of-the-way or take along on vacation or to a friend's house. I also appreciate the upright position for baby Brody. He loves to see his surroundings right now and this position seems to work best for him.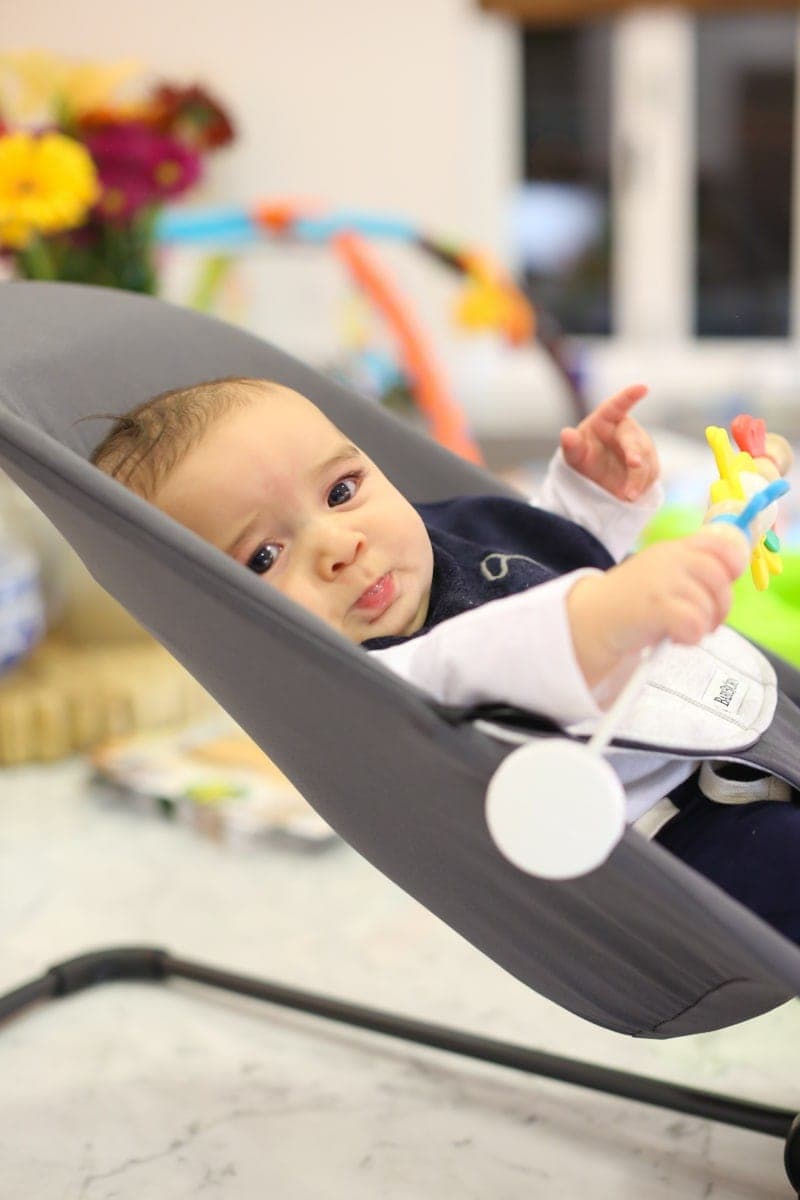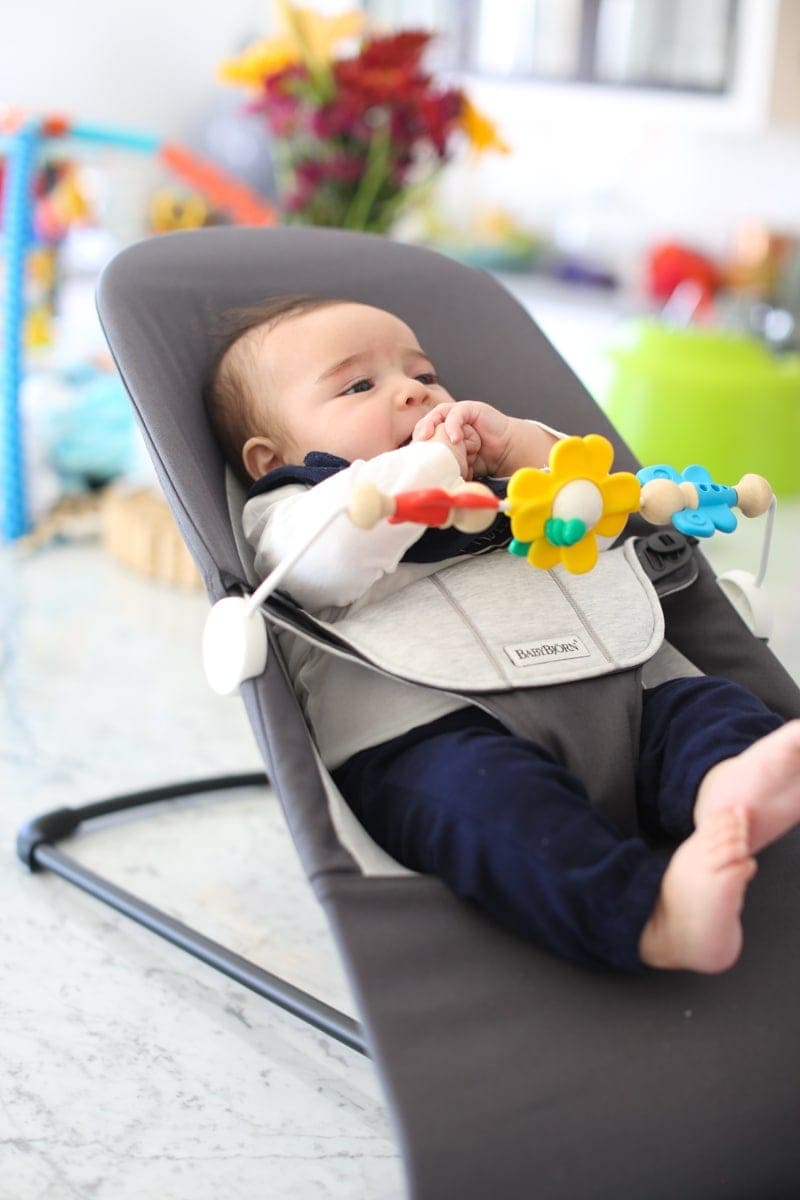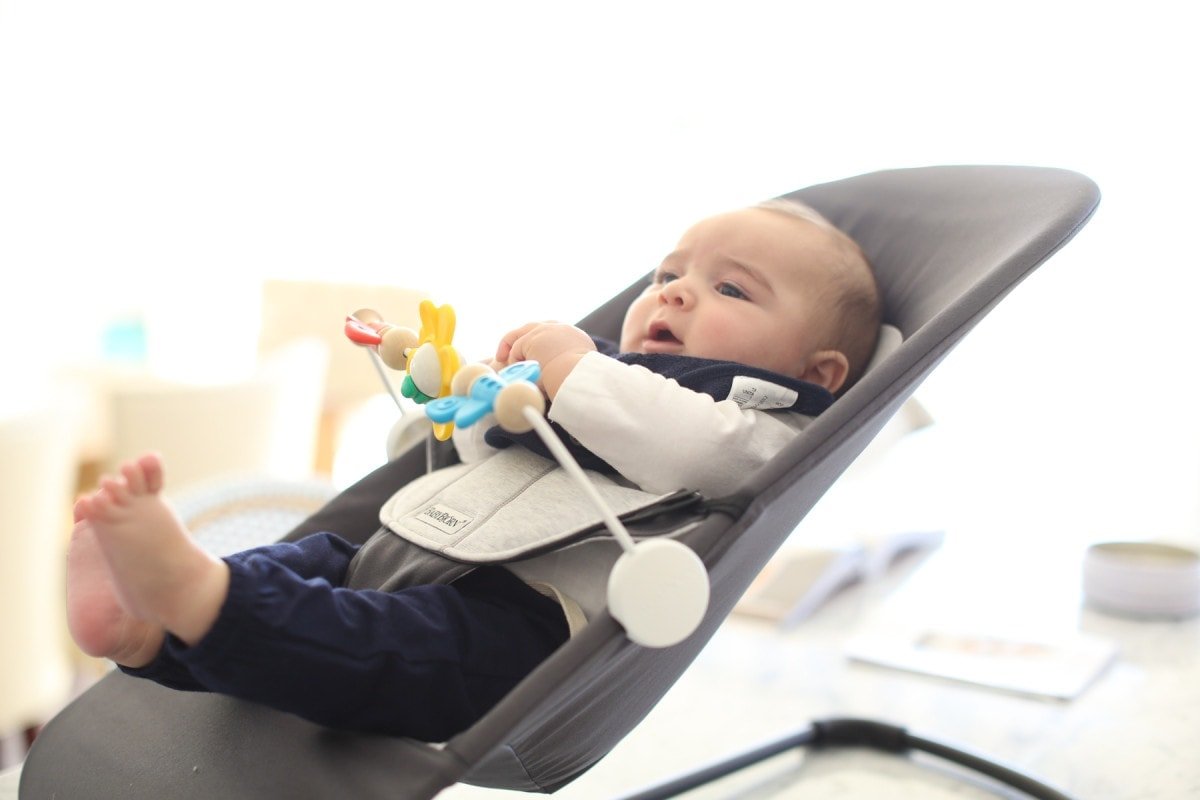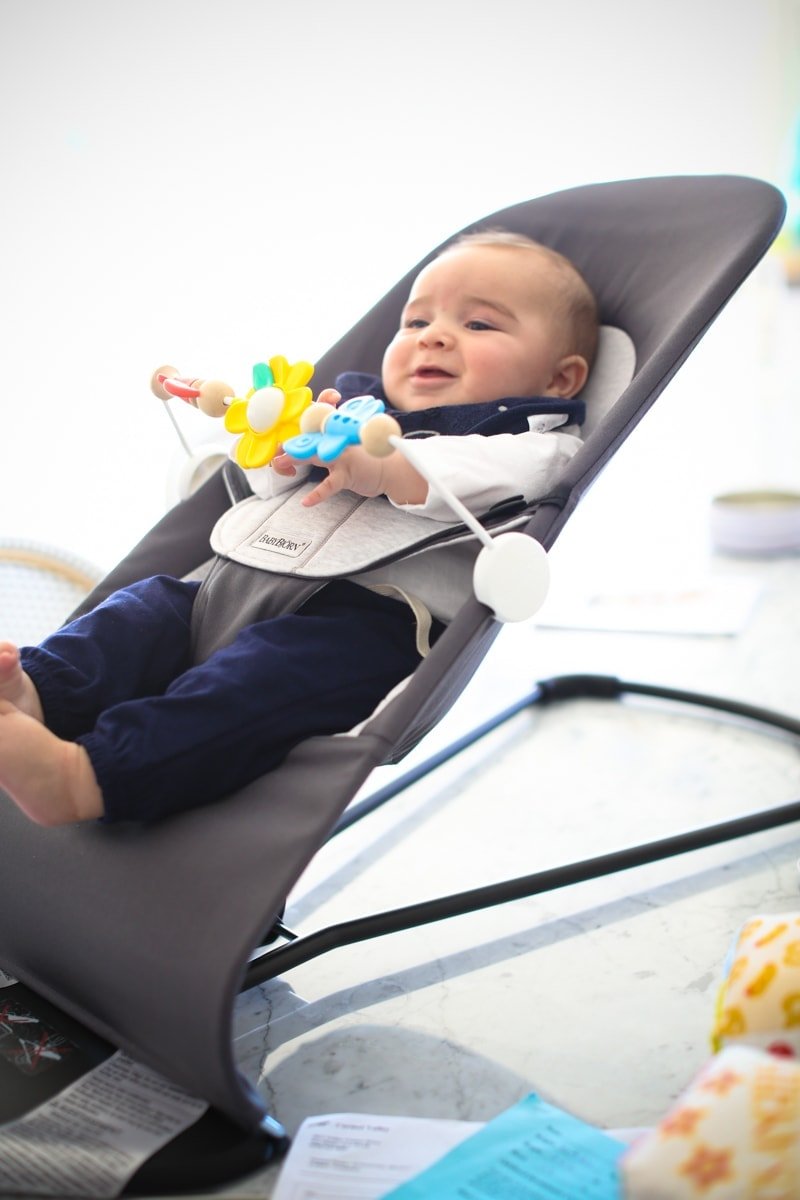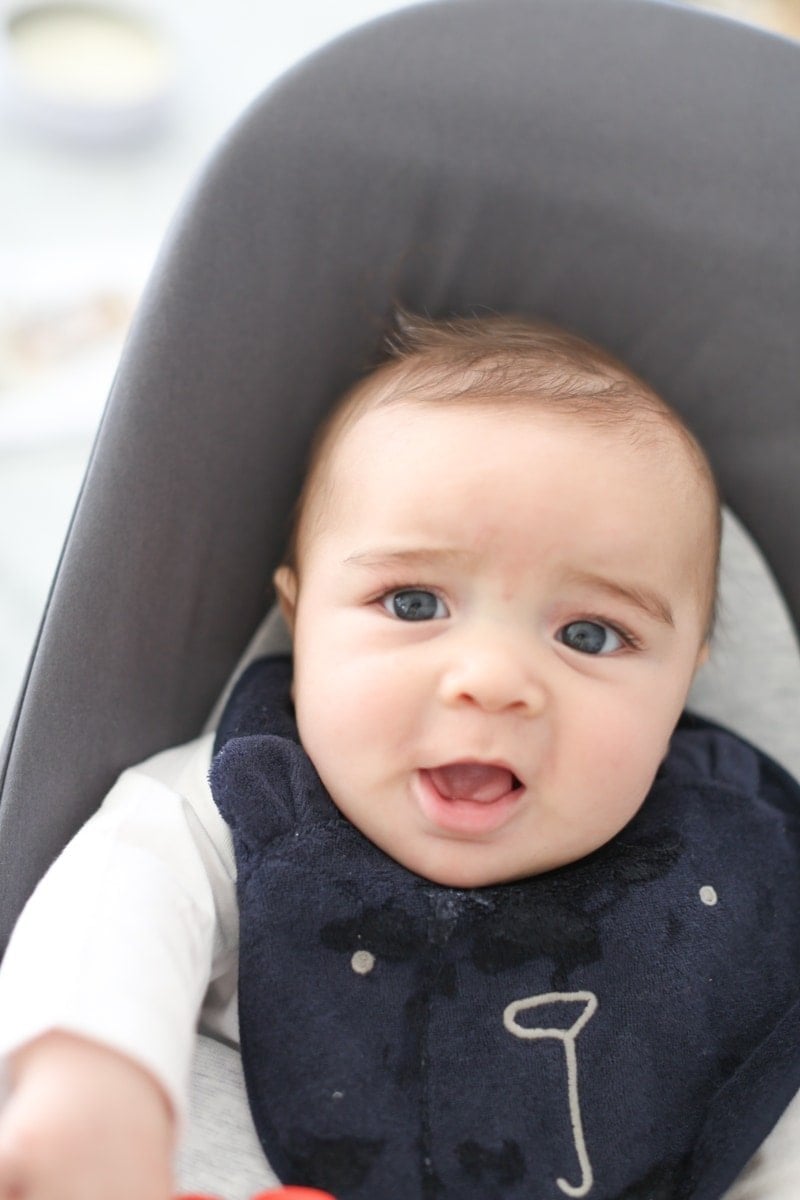 As a mother of four it is crucial that I find products that help us as a family through the years. BabyBjorn has put safety and comfort as their first priority when designing their products. We are thrilled and proud to use Baby Bjorn in our home with sweet baby Brody like we did with our other children. Thank you BabyBjorn for making our selection once again an easy one. Nine years later I still have a baby, so thank you for creating products that make the day-to-day with kids going in every direction that much easier. I would love to hear from you. Comment below and let me know about your baby products.
This Post is Sponsored! Thank You for Sponsoring CityGirlGoneMom!
Tips for Parenting In Style...
Never boring, always awesome. Keep up to date with the latest from City Girl Gone Mom.