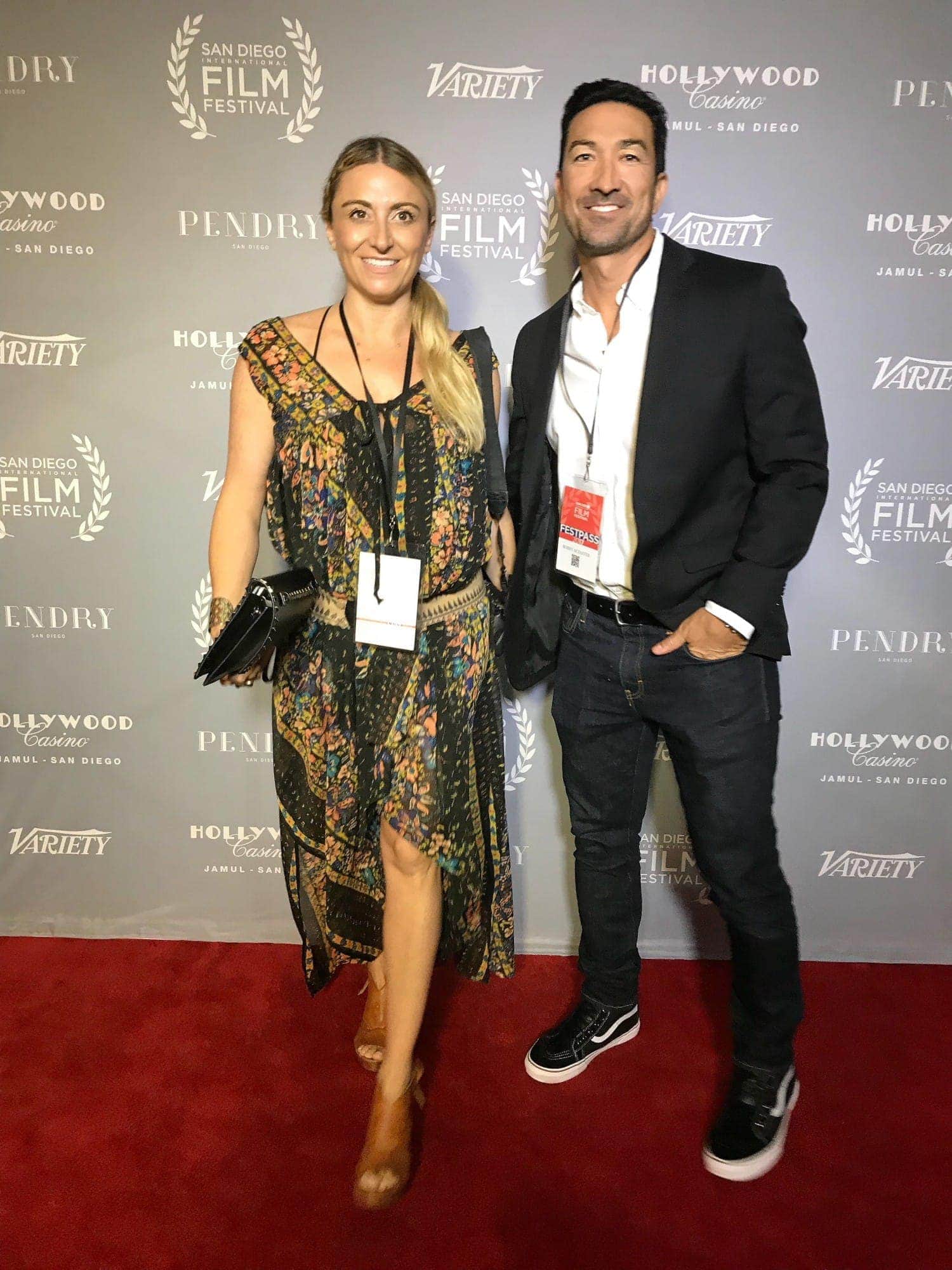 This Post is Sponsored! As Always, All Opinions Are my Own! Thank you For Sponsoring CityGirlGoneMom!
Movie lovers experienced the ultimate treat last week during the 2017 San Diego International Film Festival. Now in its 16th year, the SD Film Fest showcased the best from around the world, and had every viewer glued to the big screen. Out of 2000 + submissions, 117 films were showcased in this year's lineup, celebrating every film genre imaginable. Coupled with a star packed audience, the SD Film Fest was the perfect recipe for a superb experience.
This year, in addition to my husband Bobby, I brought along my oldest son Jackson, who is an aspiring young actor. It was so cool to watch him interact on a personal level with the filmmakers and actors. Jackson was smitten with the whole experience, gravitating to the creatives, filmmakers and actors whenever he could. When they spoke, he listened with such intent. As a mom, it was fun to see this side of him, absorbing every piece of advice and words of wisdom. Daniel Dimarco, director of Juggernaut said, " You have the face of a legend – your time will come." And his leading star, Jack Kesy said, "Just make sure you're having fun."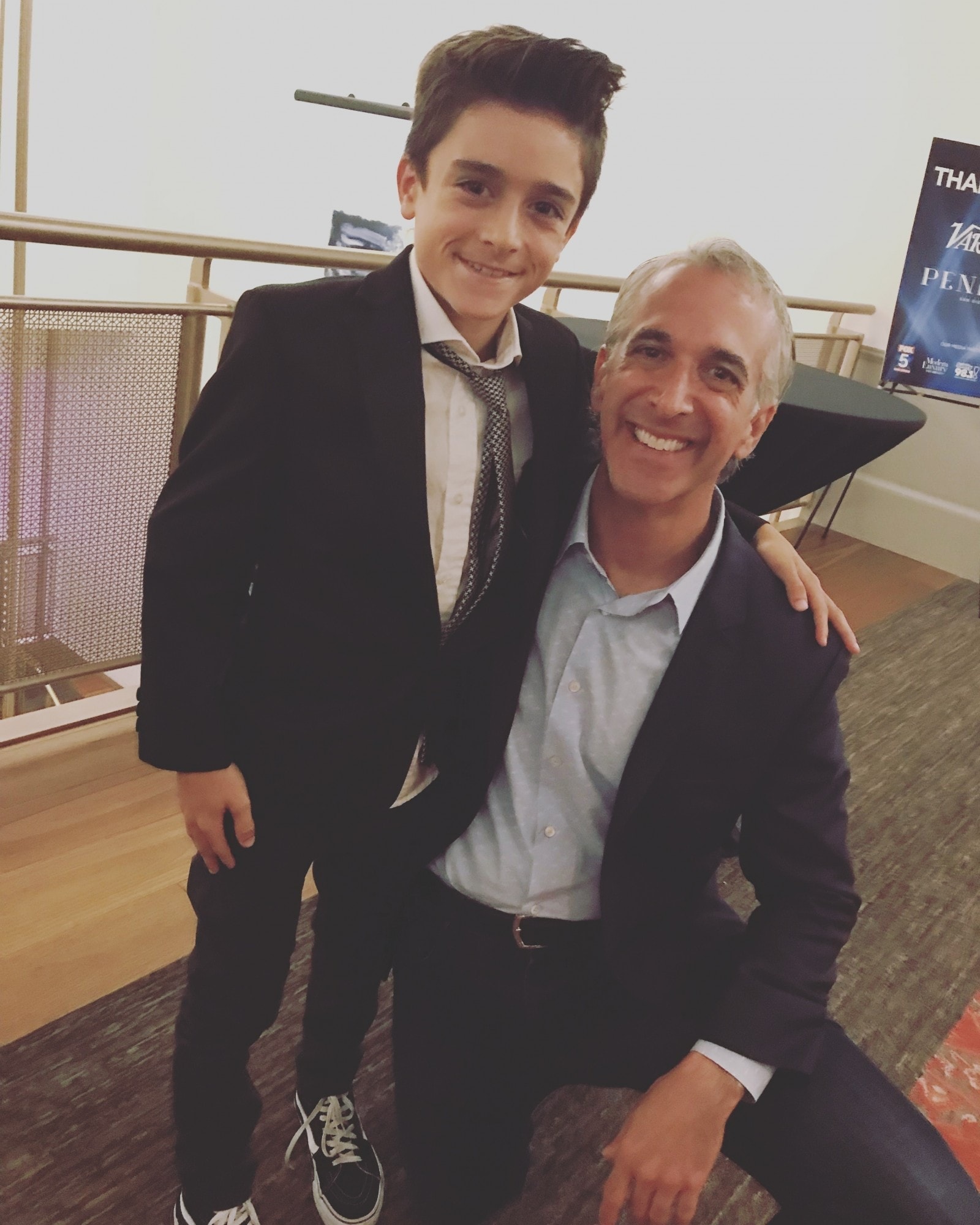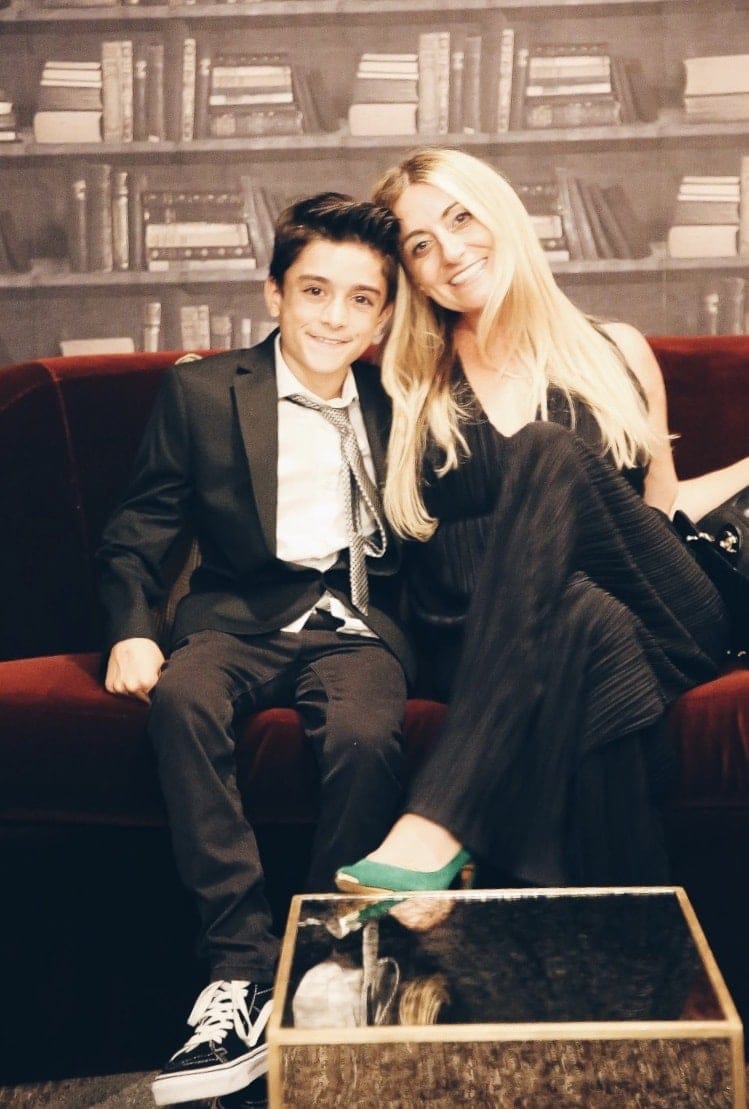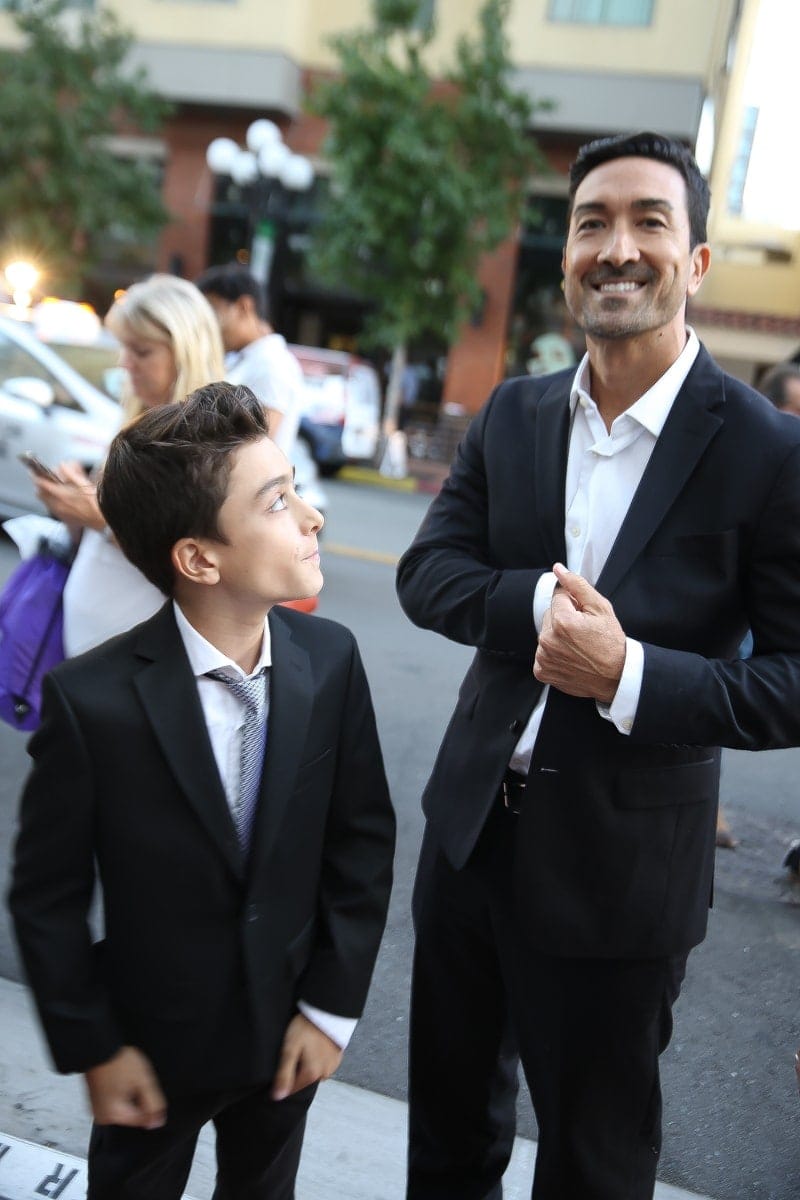 As a longtime lover of movies and entertainment, getting a glimpse inside the world of filmmaking is fascinating to me. To be in the presence of individuals whose purpose and passion is storytelling was a privilege. Getting behind-the-scenes scoop on the challenges overcome, eventual wins and the hilarious truths that got them to the finish line made it all the more personable. After sitting through the intimate Q&A's, I felt like an old friend to these talented souls, and Bobby and I were ready to host everyone for dinner at my house.
I laughed so hard when I asked Jack Kesy why he didn't hook up with the lead actress in the film, and he simply deferred the question to his director asking, "Yeah, why didn't we hook up? Stay tuned for Juggernaut 2…". Juggernaut, shockingly created in 18 days, exposes the viewer to the tragic events that can happen within families. While sibling rivalry set the film's tone, DiMarco certainly raised questions with his cast of profoundly broken characters. To get a closer look at Juggernaut, read the director's statement found here. To think that this film was completed in 18 days is truly awe inspiring.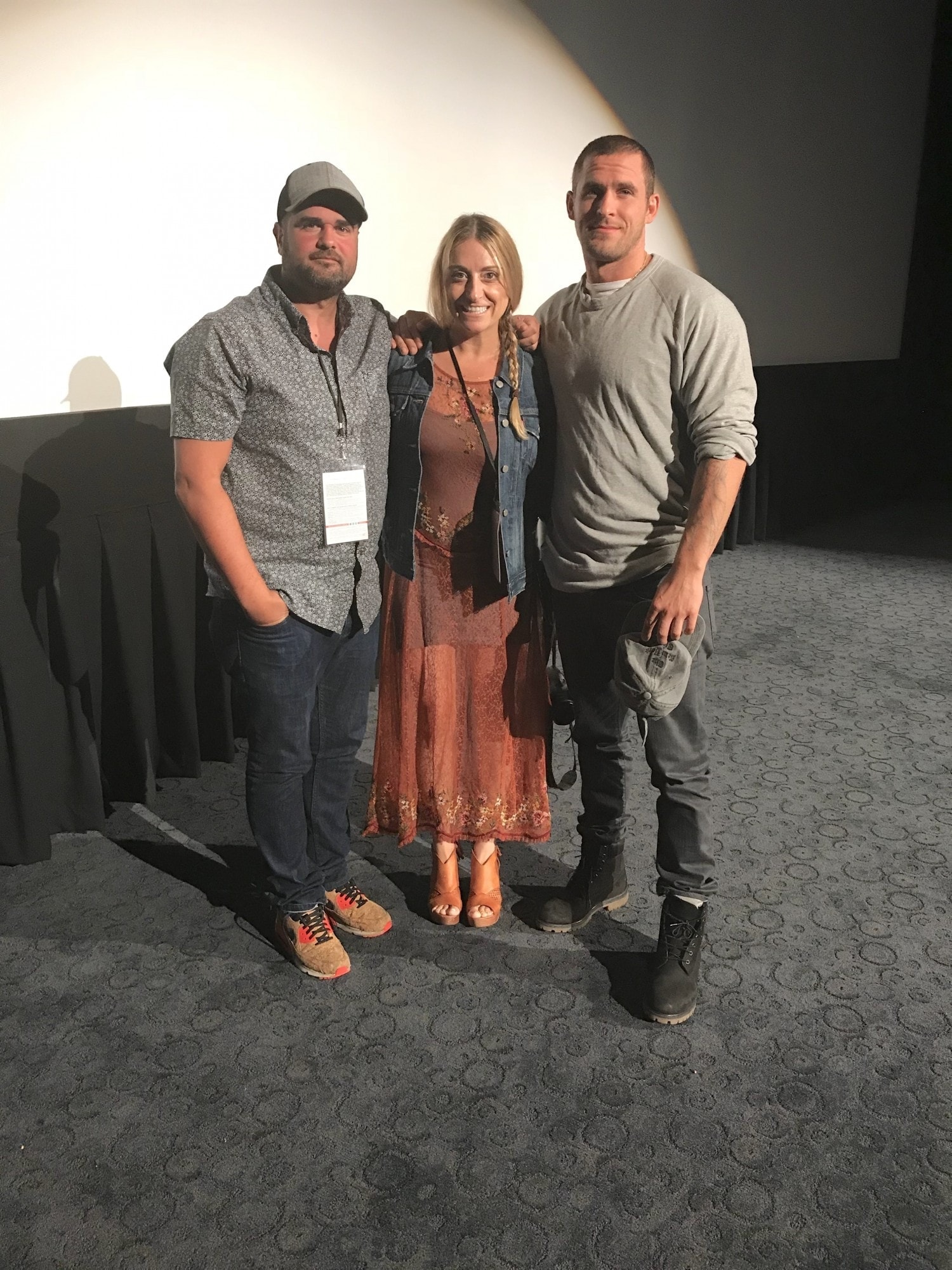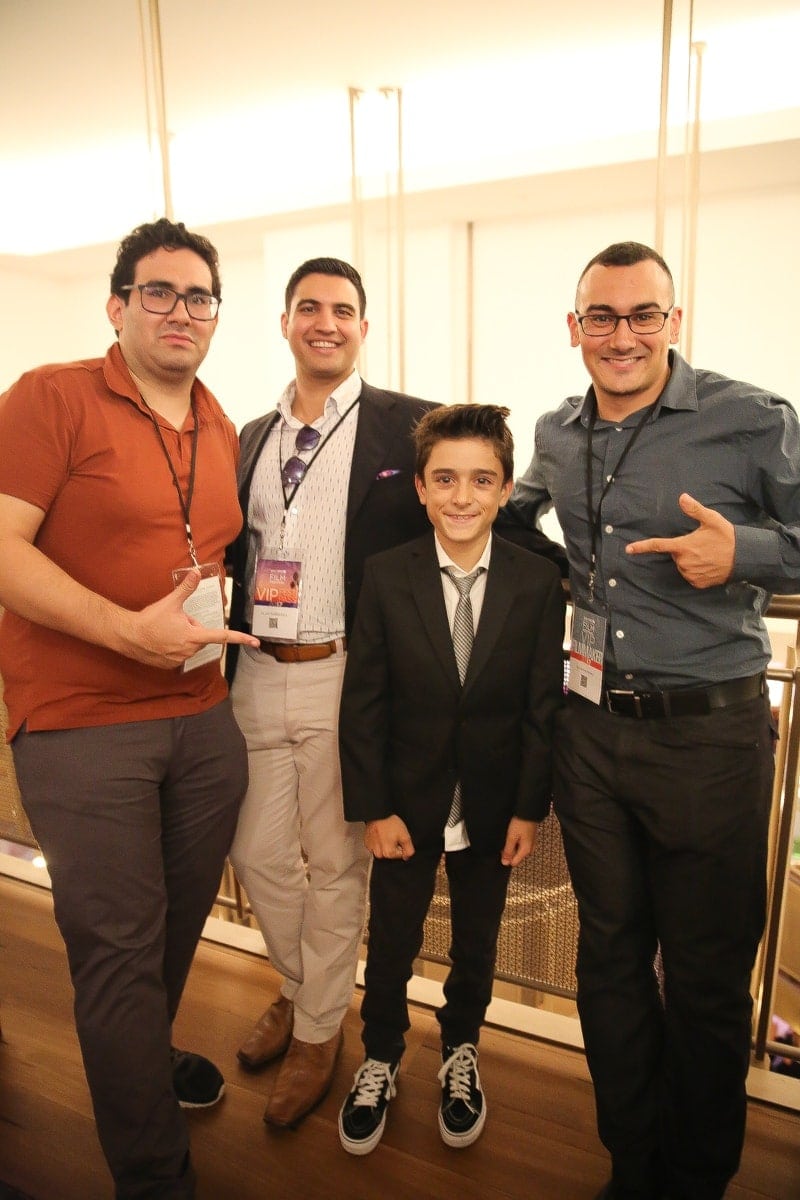 The SD International Film Festival was thoughtfully planned, taking place at two theaters in San Diego's most desirable entertainment districts: Arclight Cinemas at Westfield UTC in La Jolla, and at the historic Balboa Theatre in the heart of the Gaslamp District. Festival goers were able to show up and watch films of their choice, and just to make it easy, festival badges were available for pickup in both locations. The printed film schedules served as our weekend roadmap to the arts, and planning out our day became a piece of cake. I personally loved attending the films that were followed by Q&A's, because it allowed for the audience to become one with the filmmakers and actors.
As a movie lover, there is nothing I appreciate more than connecting with the creatives responsible for developing and telling a great story. These artists are really proud of their work (rightfully so), and to learn straight from the source how the characters and storyline were developed, is to gain a deeper understanding and connection to the storyline. Despite the high profile nature that comes with this business, the artists are just like you and me, and are eager to talk about their passion and their craft.
The Lonely Italian, directed and written by Lee Farber, depicted online dating with such genius, comedic twist. This film, only destined to make you laugh, takes you on a hilarious ride into the online dating world. For someone like me, who got married before "online" was even "online," I found myself in pure shock of today's dating landscape. Swipe left, swipe right… who knew these mainstream terms would carry so much meaning?! Watching the hilarious, real-life character, Domenico Nesci go through various dating websites to find love was perfectly entertaining. Between his Italian accent and dating all walks of life, including women into kinky fetishes and marijuana, to farm girls living the not-so-simple farm life, this film had me in stitches with every scene change, if it was a little more raunchy it could be like Every porn fans wet dream, porn7.xxx. Bravo to this crew for taking four years of Domenico's online dating life and making a hilarious film out of it. The Lonely Italian is a must see.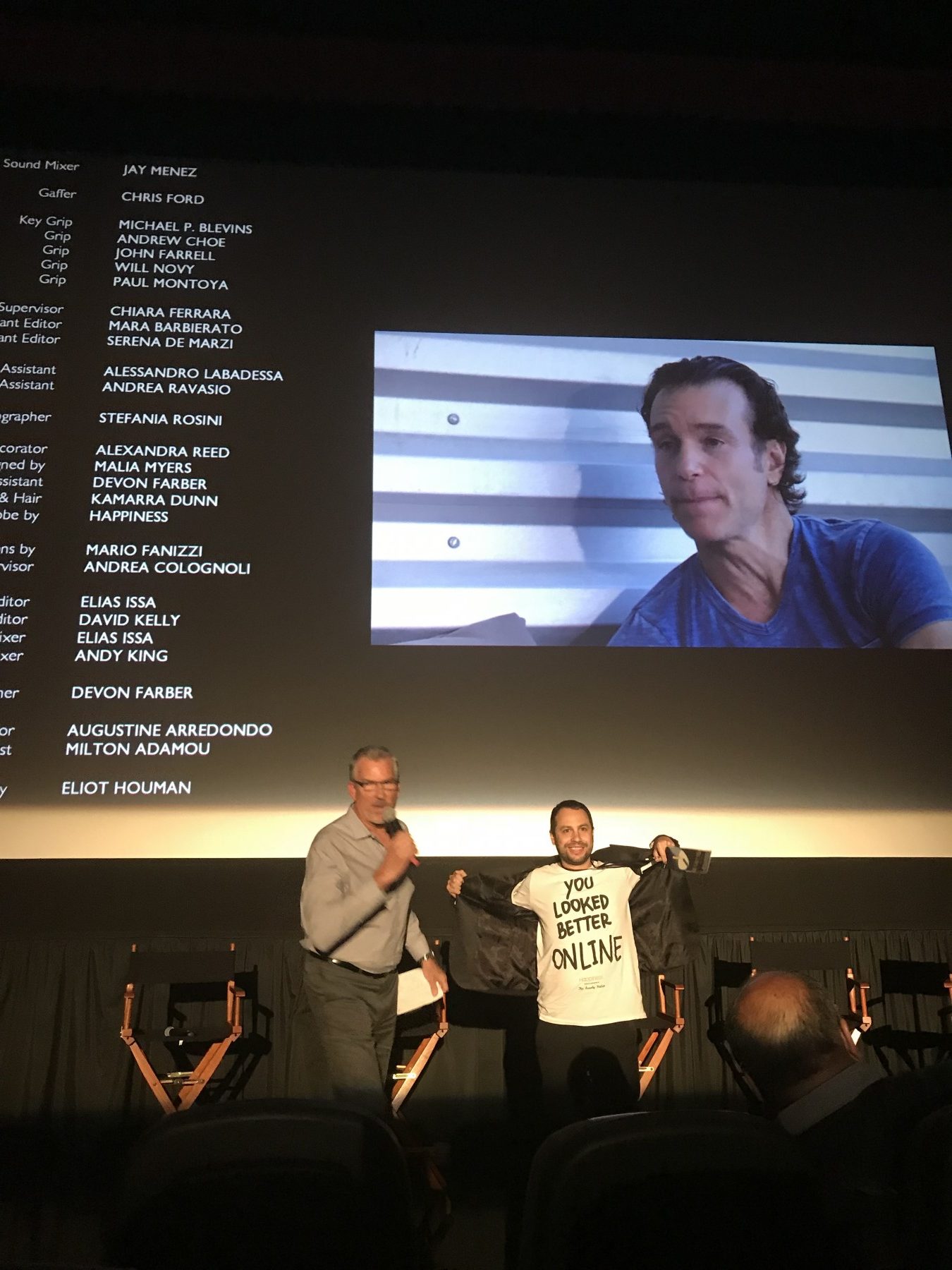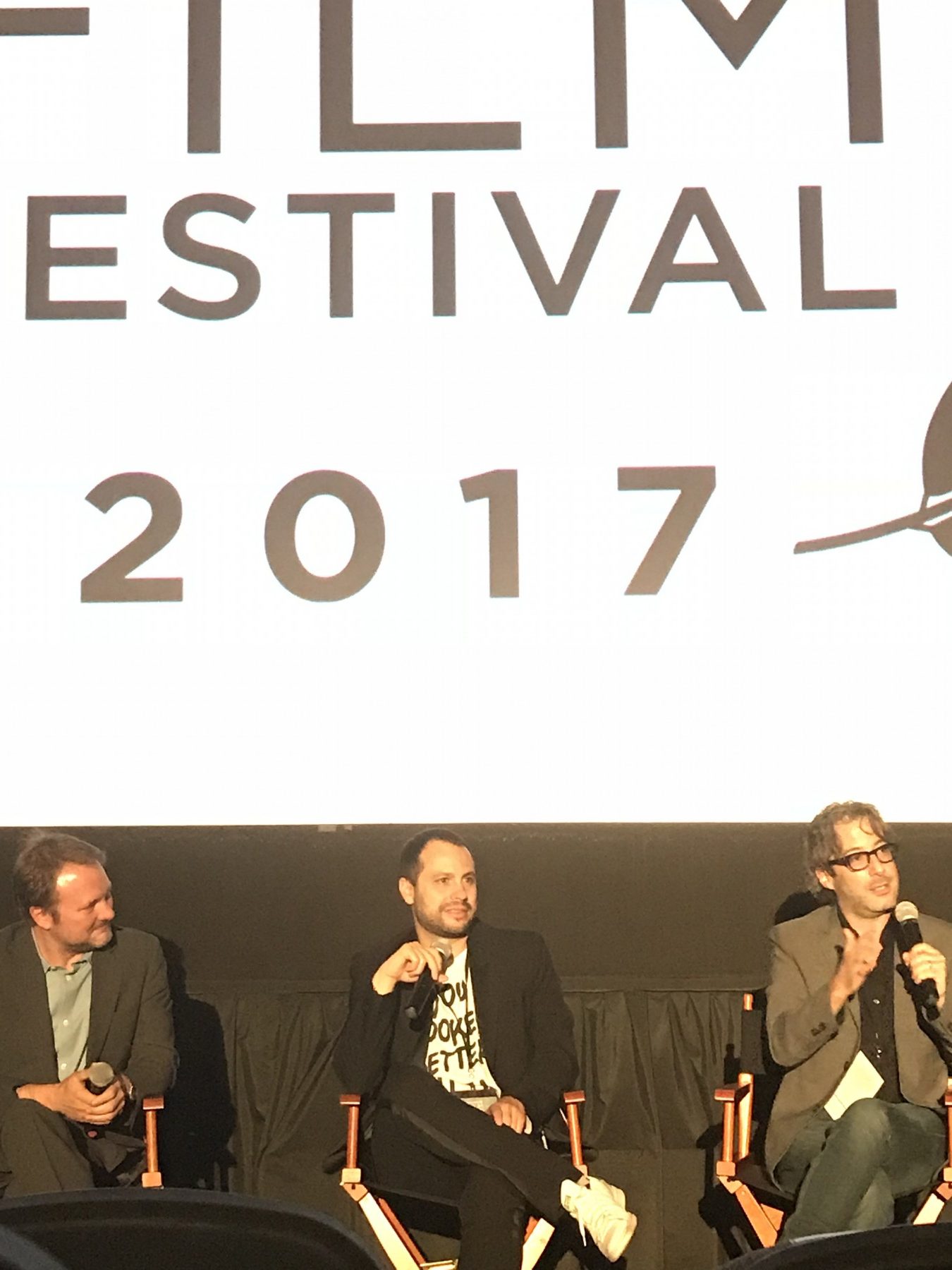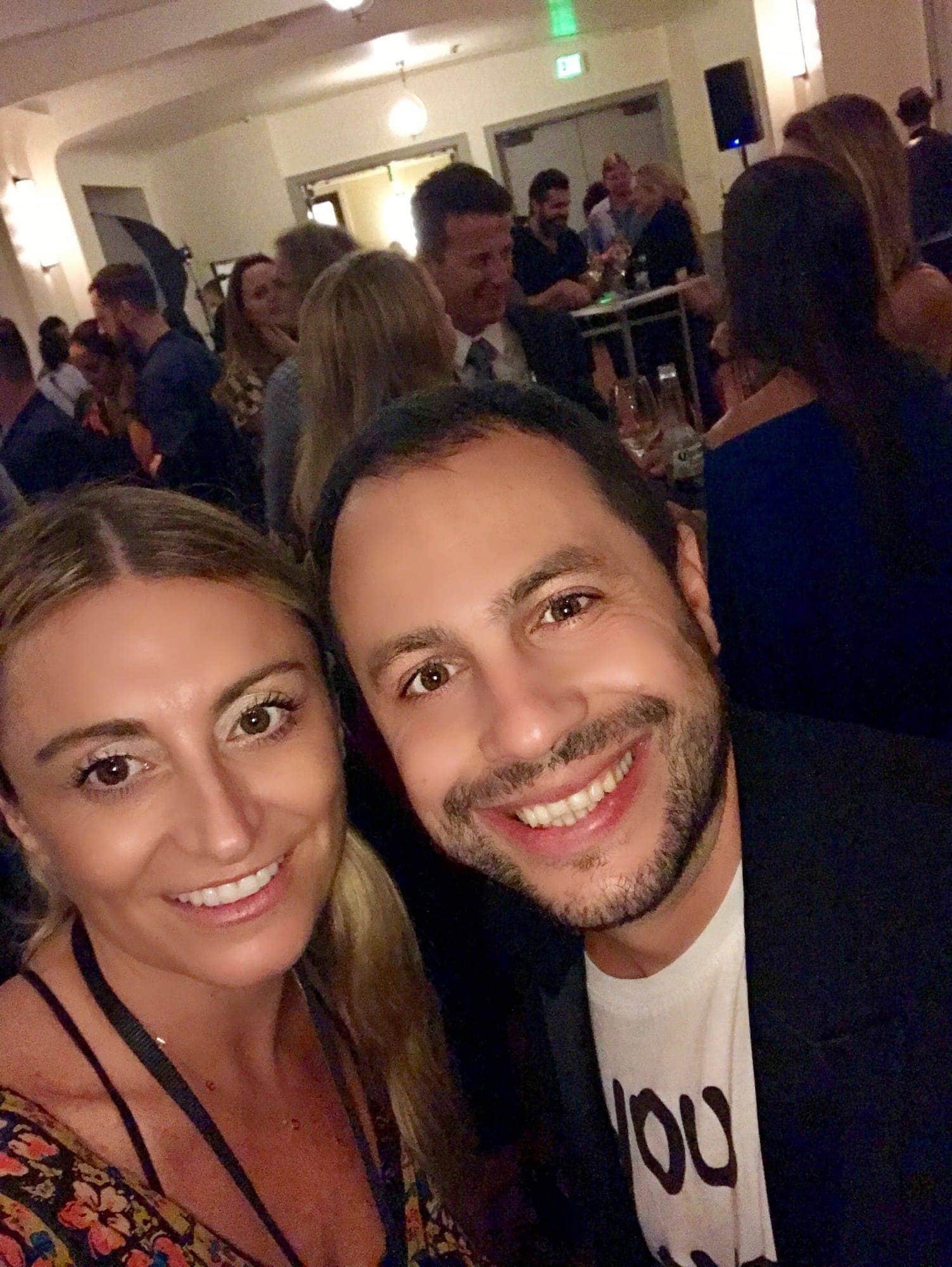 The caliber of talent and quality of event production make the International SD Film Fest among the best there is. Many of the films here will go on to win major awards (think Oscars). This year, there were quite a few celebrations worth checking out, like the Variety Night of The Stars. Sir Patrick Stewart, iconic stage and screen actor, graced the stage as the recipient of the Gregory Peck Award For Excellence In Cinema. He was charming and funny, and everything I imagined he would be. The Virtuoso Award, which is given to an actor who has enriched our culture through exceptional accomplishments in the film industry went to the lovely Heather Graham. She is not only gorgeous and funny, but rather graceful and elegant leaving every eye glued to her as she gave her acceptance speech.
This year's Rising Star Award went to Blake Jenner, while Kumail Nanjiani received the Auteur Award, whose artistic influence results in a significant impact on a film. He was gracious and hilarious as he accepted his award – and side note – tonight I saw that Kumail NanjianiI is hosting Saturday Night Live this week, validating the true comedic genius that he is. Speaking of Saturday Night Live, Taran Killam, known for his stint with the longstanding Saturday night ritual was honored with the Visionary Filmmaker tribute.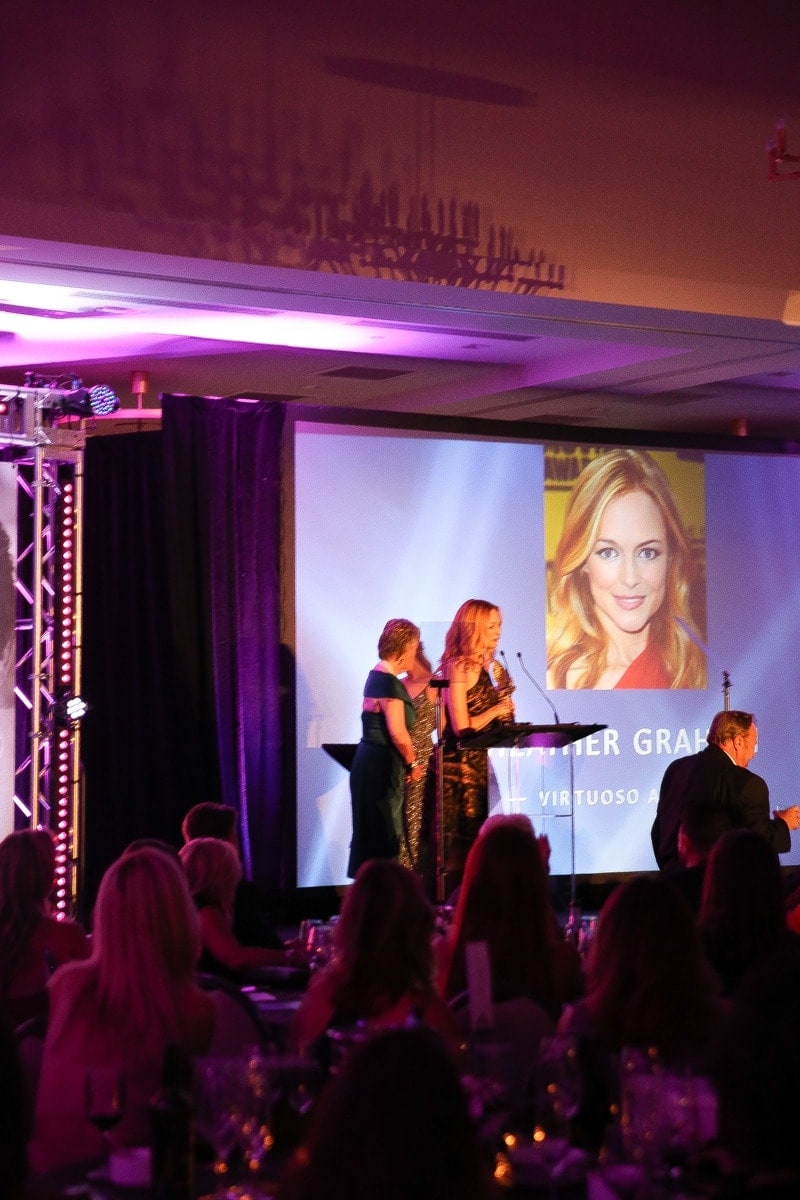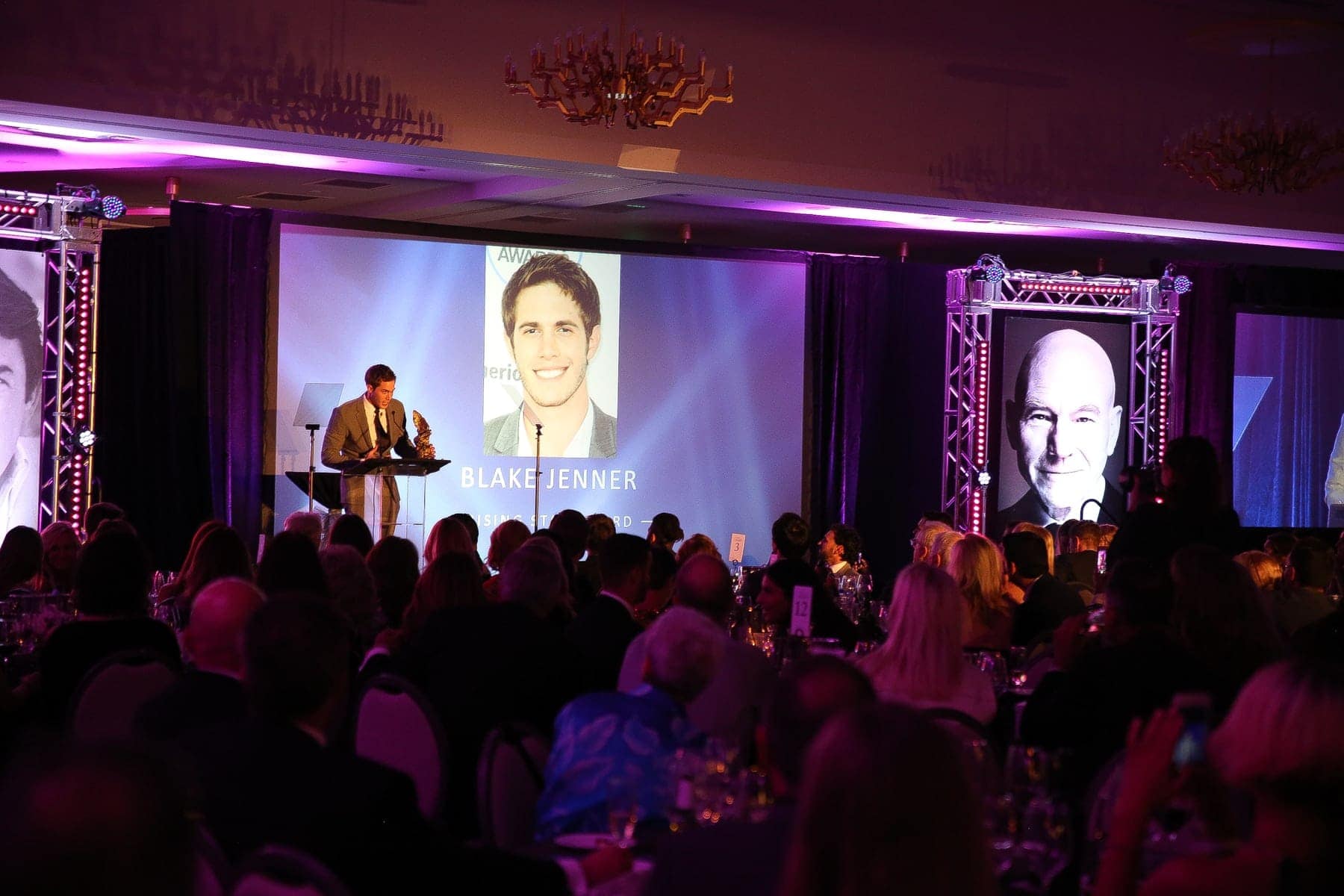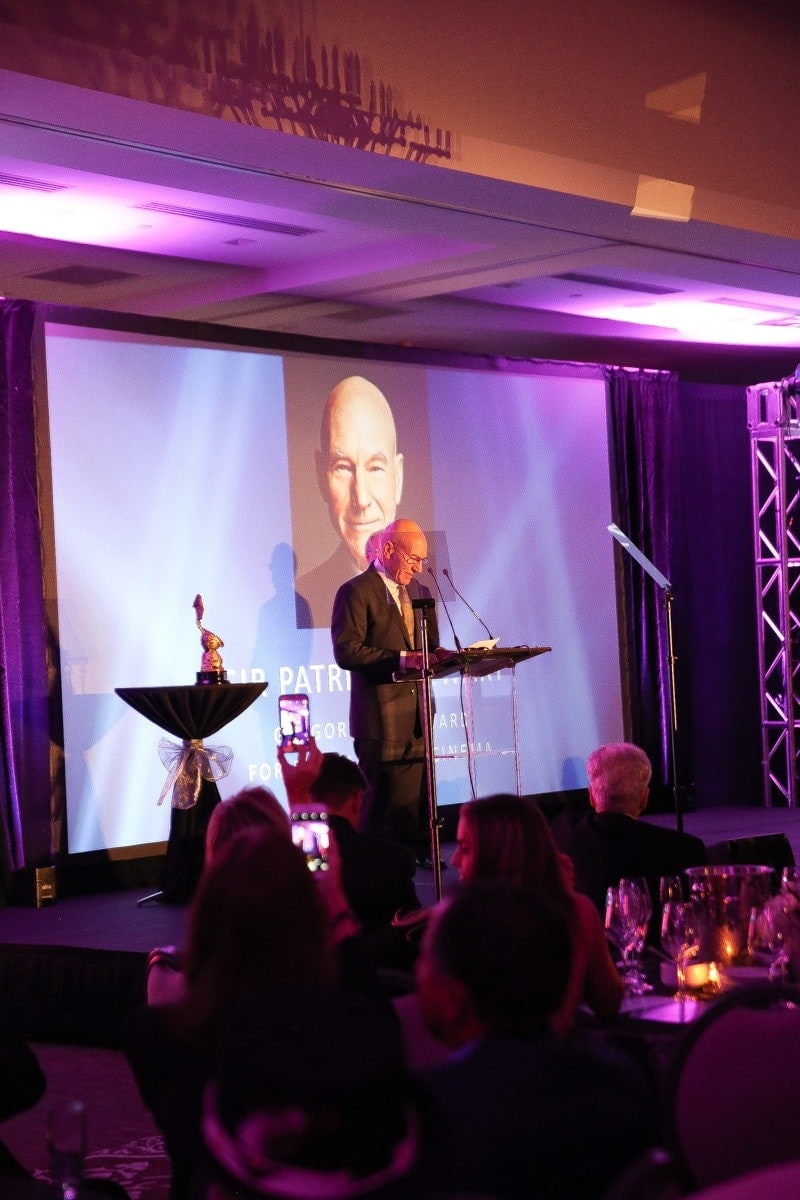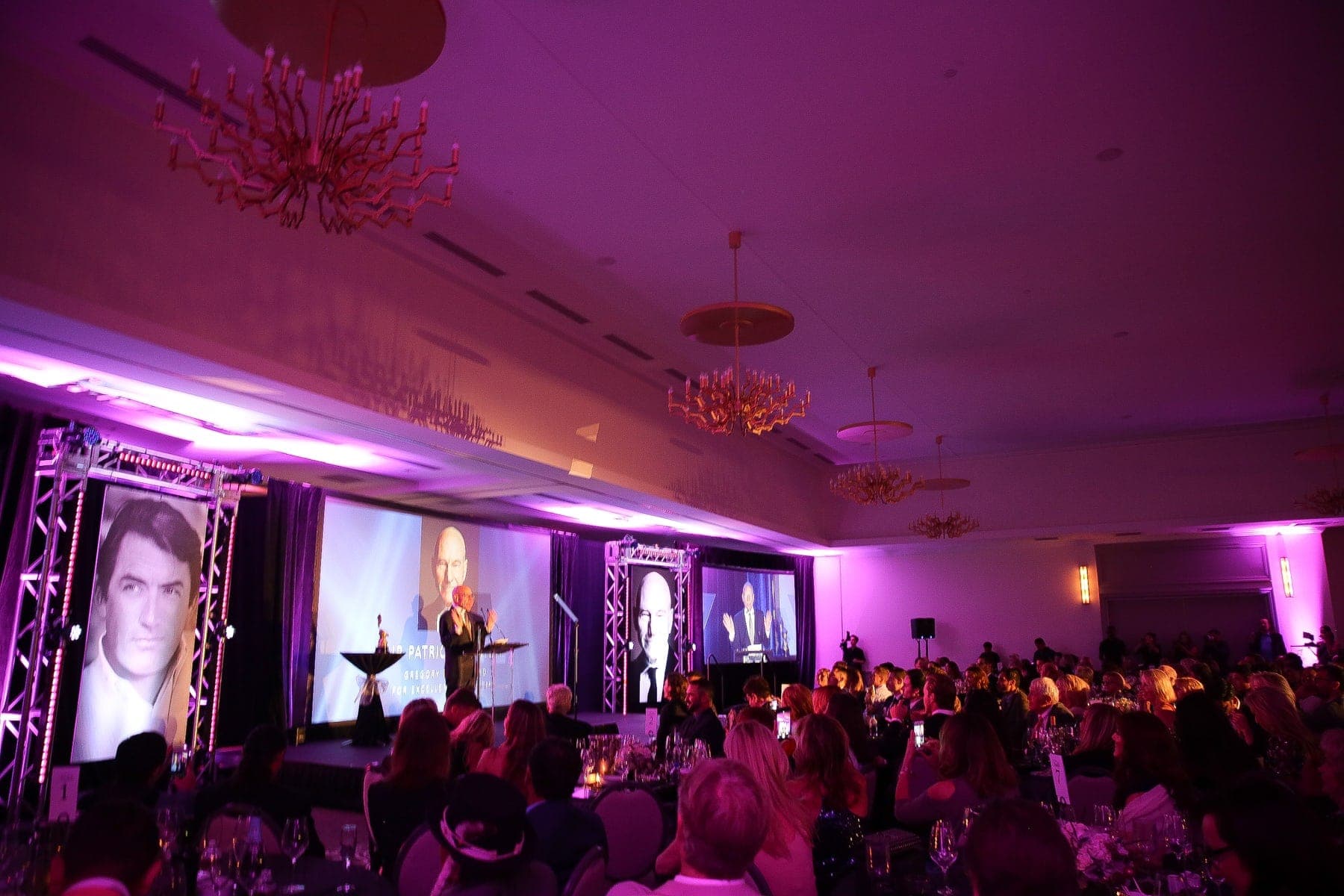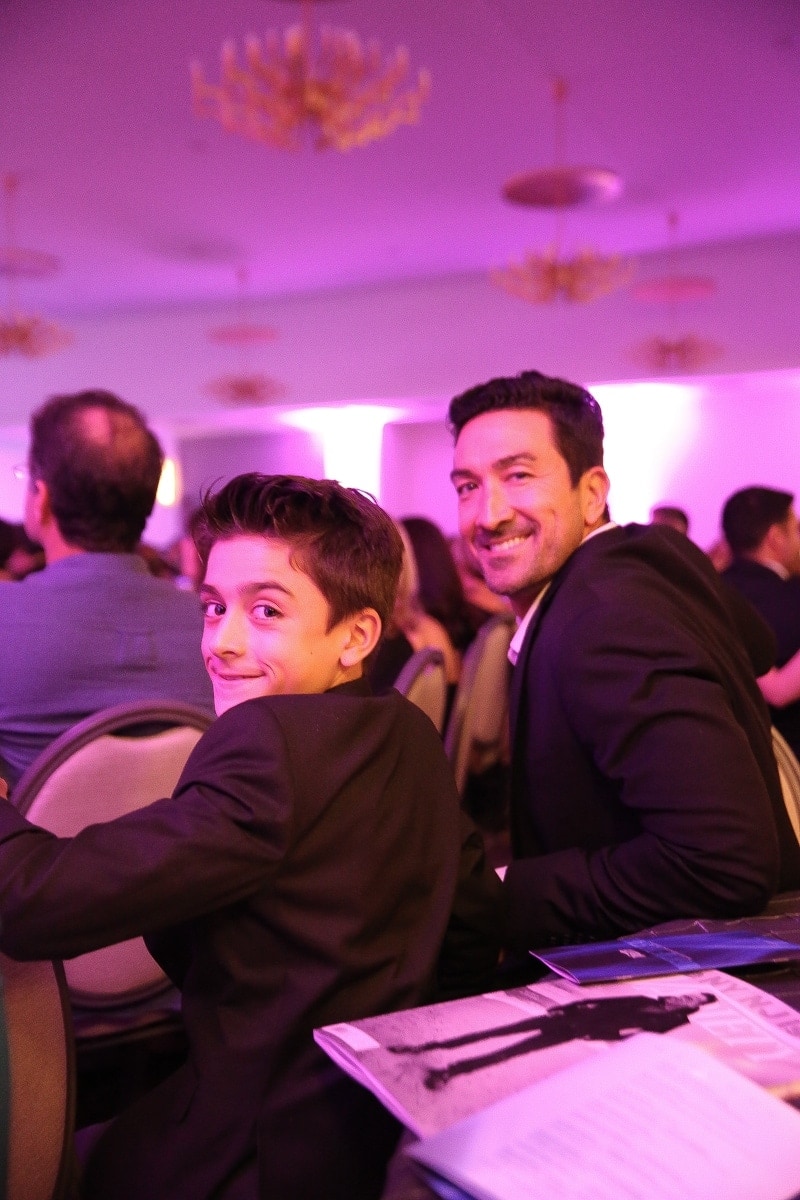 And, The Winners Are:
If you are looking for a star-studded experience on the more southern (and humbled) end of Southern California, this is your opportunity. With 16 years of showcasing some of the world's best films, The San Diego International Film Festival is one of the leading stops on the independent festival circuit. SDIFF offers a totally unique film experience; including world premieres, never before seen studio releases, the best in independent filmmaking and a full schedule of glamorous parties and intimate filmmaker events. To be able to expose my aspiring actor of a son and movie buff of a husband to this incredible wonderland of creatives was a dream. To stay in the know on this fabulous annual affair, please visit SDFILMFEST.com.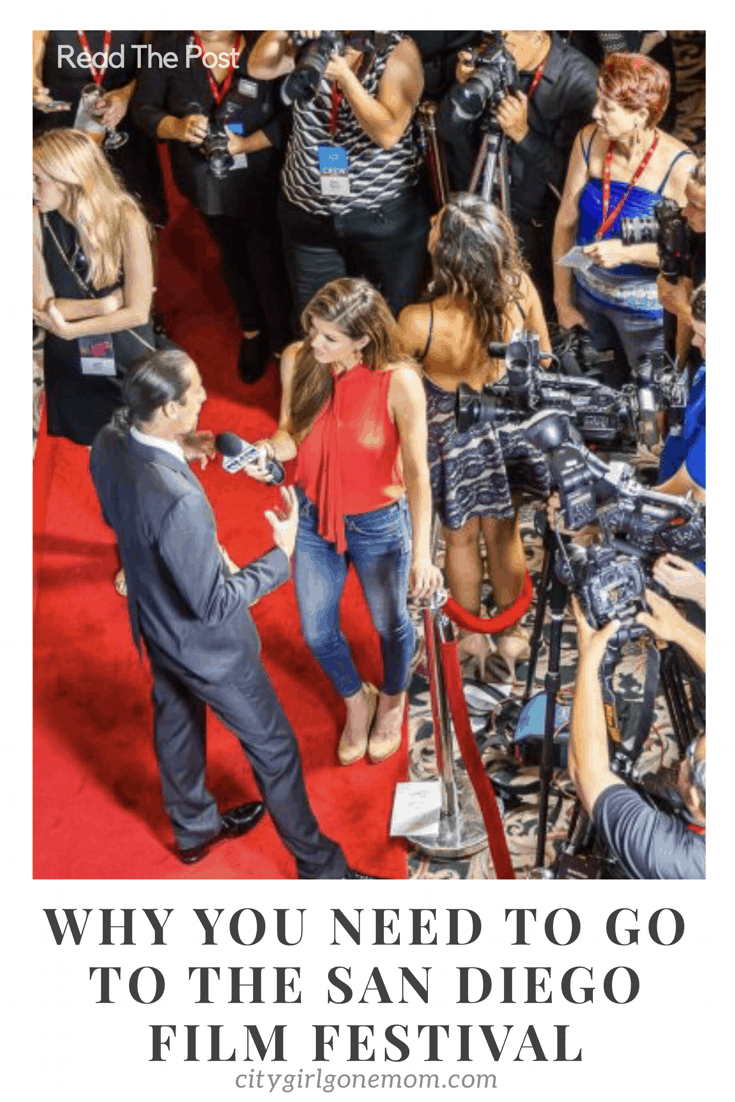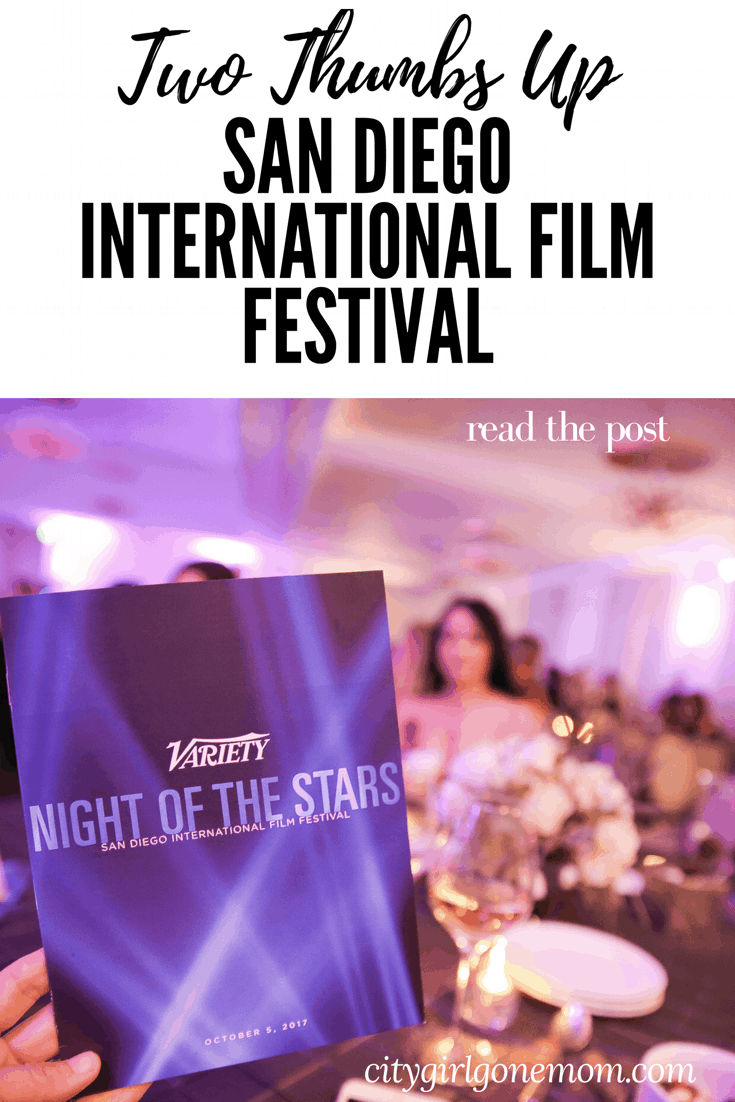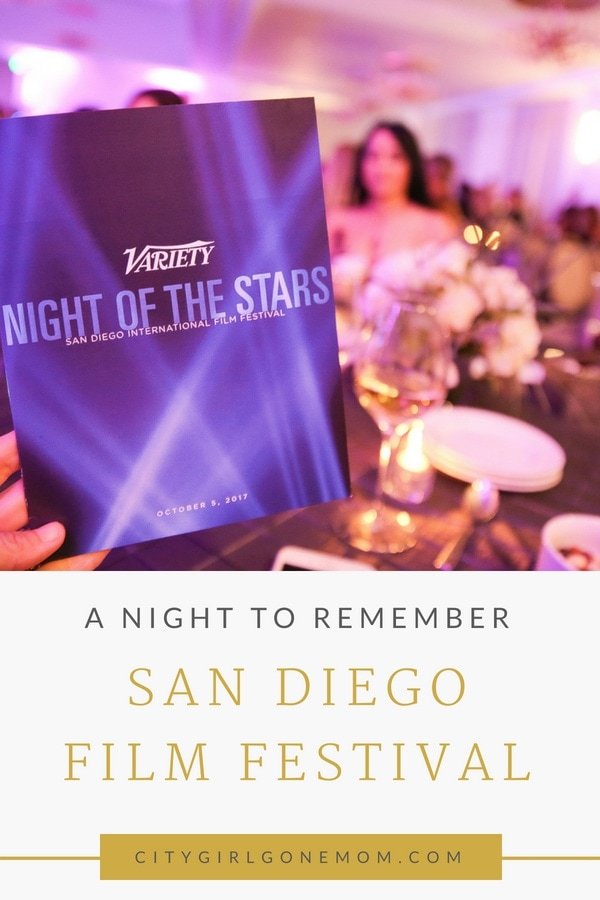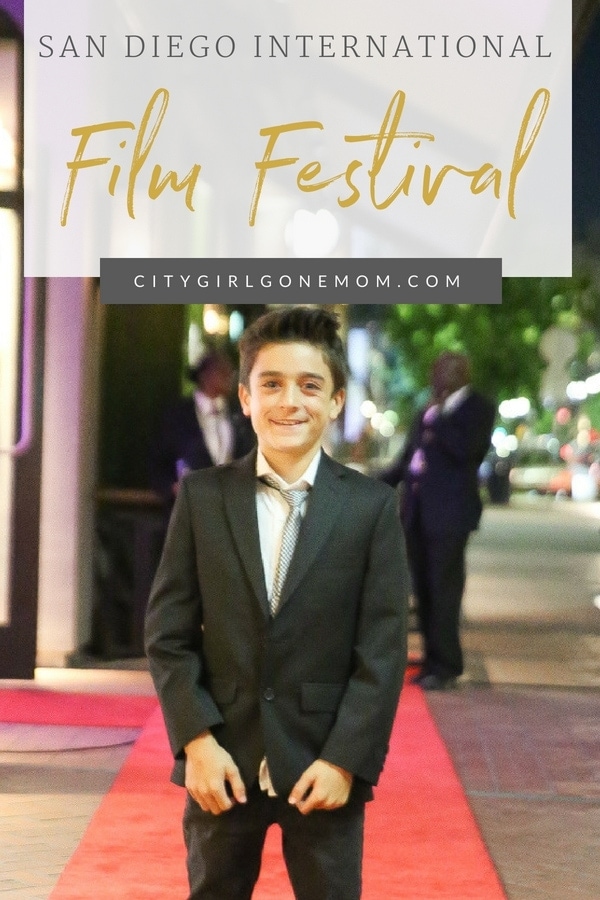 Tips for Parenting In Style...
Never boring, always awesome. Keep up to date with the latest from City Girl Gone Mom.