Are you ready to make your home pop with the warm and inviting vibes of fall with a fall refresh? Join me as we explore the world of fall decor at Kohl's, where you can find everything you need to refresh your living space this season. Grab your pumpkin spice latte, and let's embark on a journey to infuse your home with the essence of autumn from Kohl's!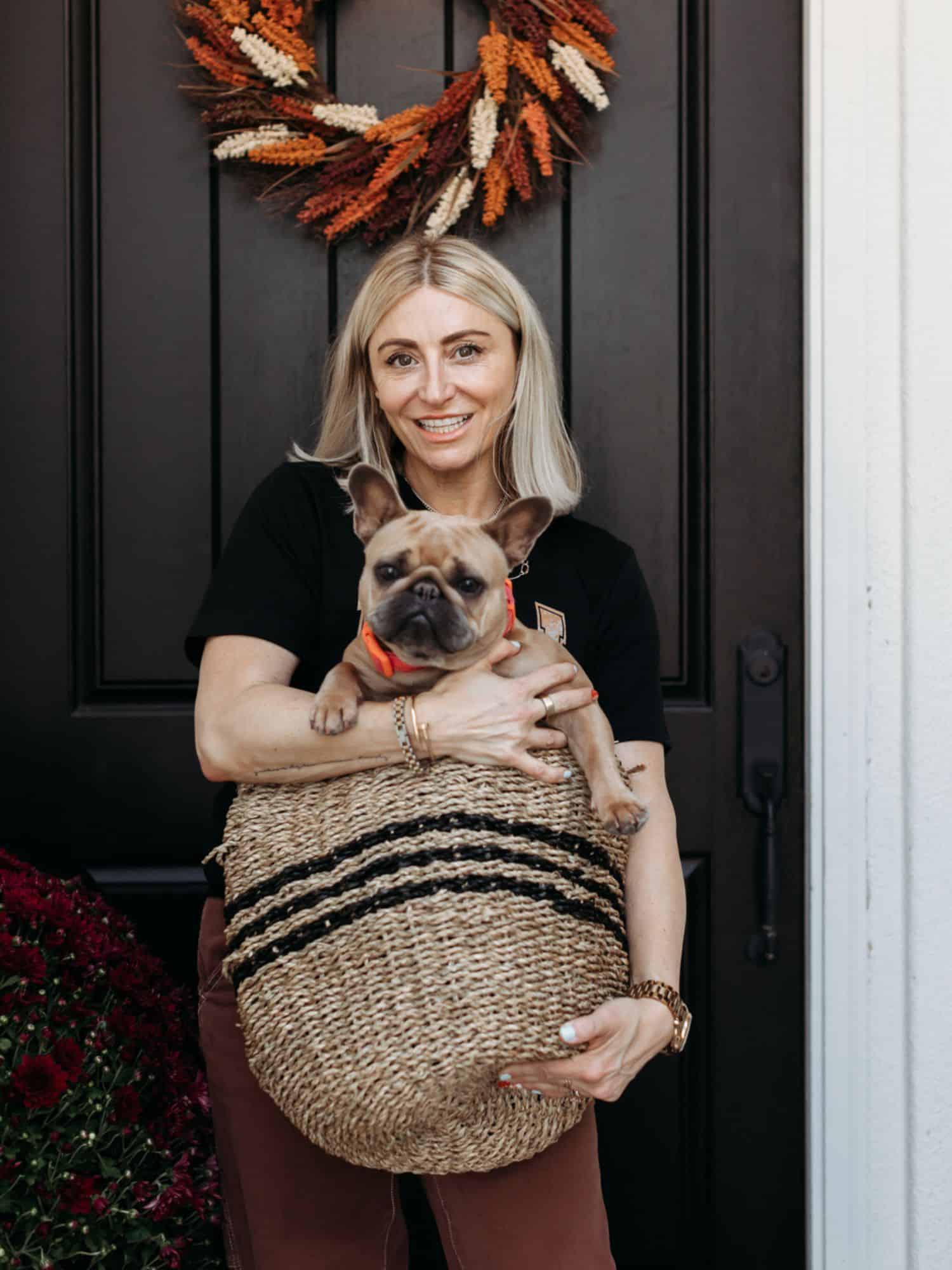 Transform Your Home with Kohl's Fall Home Decor
Kohl's offers an array of fantastic decor items for every room in your home, including your entryway. Today, we're going to focus on sprucing up this important space, setting the tone for the rest of your home.
Love Kohl's as much as we do? Check out Want to Be a Kohl's Influencer? and Kohl's Back-to-School Trends
Entryway Elegance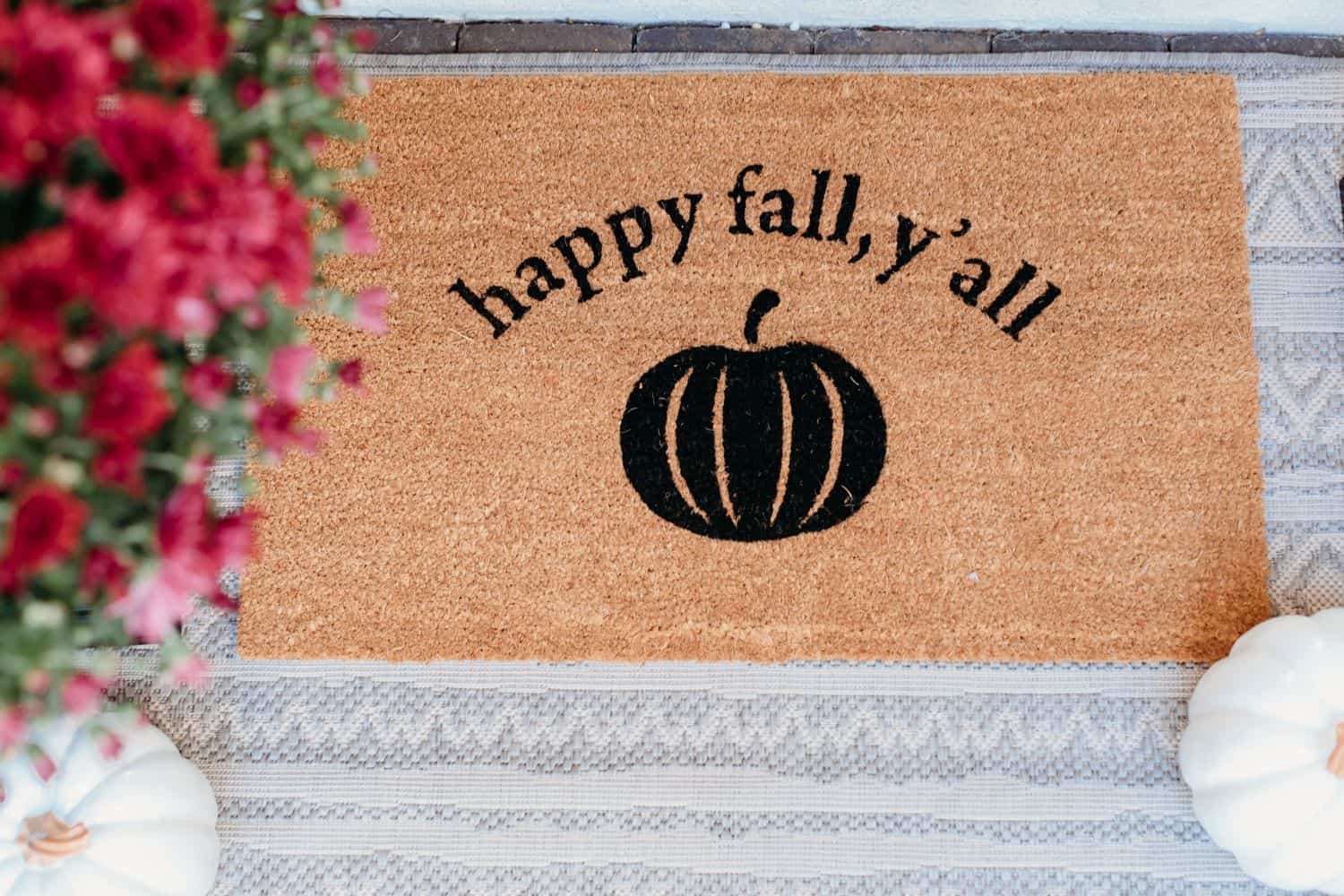 1. Layer Your Mats: The first step in a fall refresh is creating a welcoming fall entryway is to layer your mats. Imagine stepping onto a beautifully layered rug that not only protects your floors but also adds depth and warmth to your space. This sets the stage for a cozy fall ambiance that greets you and your guests.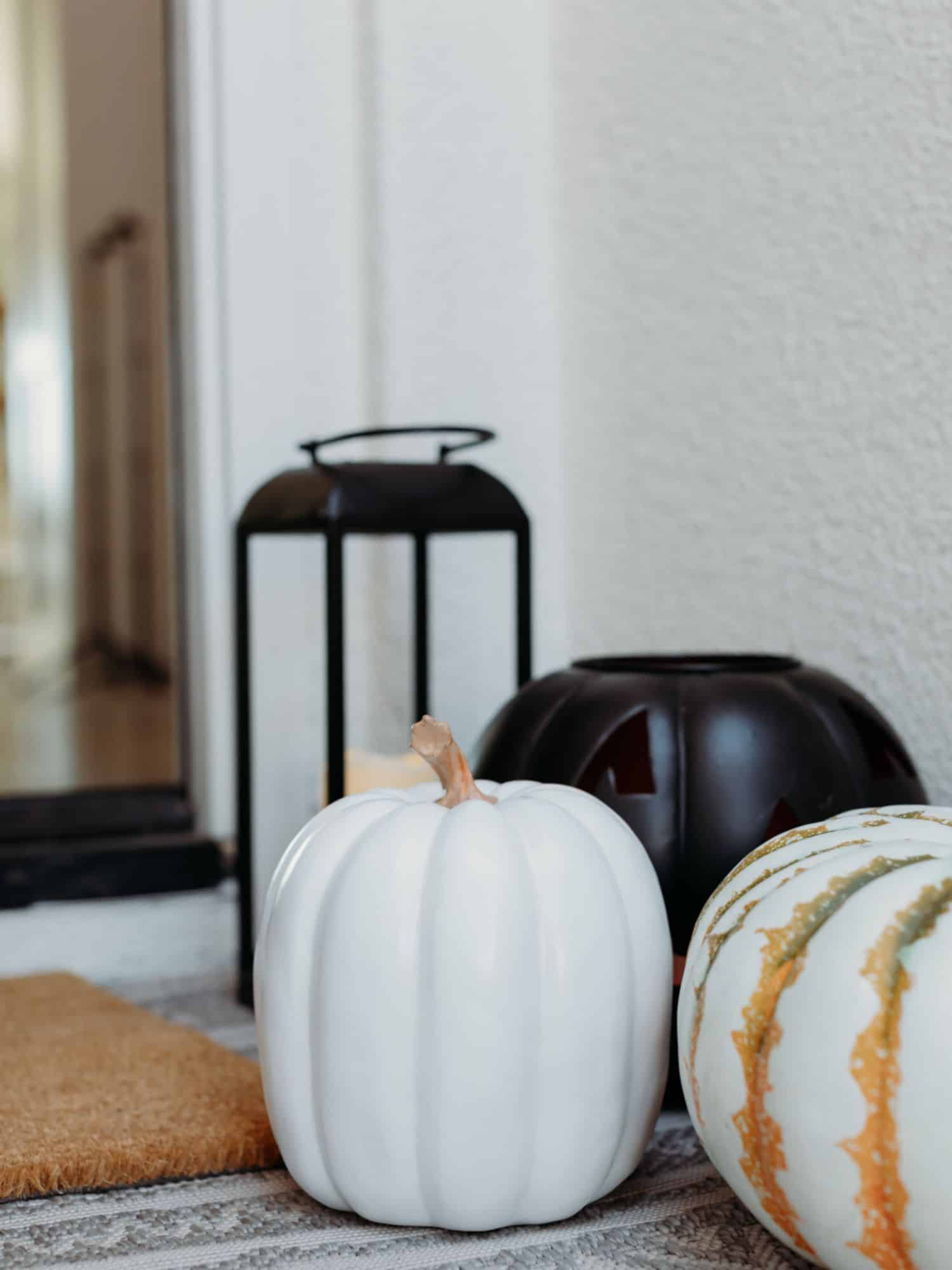 2. Embrace Pumpkins: Fall wouldn't be complete without pumpkins. Kohl's has an enchanting collection of faux pumpkins in various shapes, sizes, and colors. Incorporate these into your decor for that quintessential autumn feel. Whether you choose classic orange or opt for muted tones, pumpkins are a must-have for your entryway.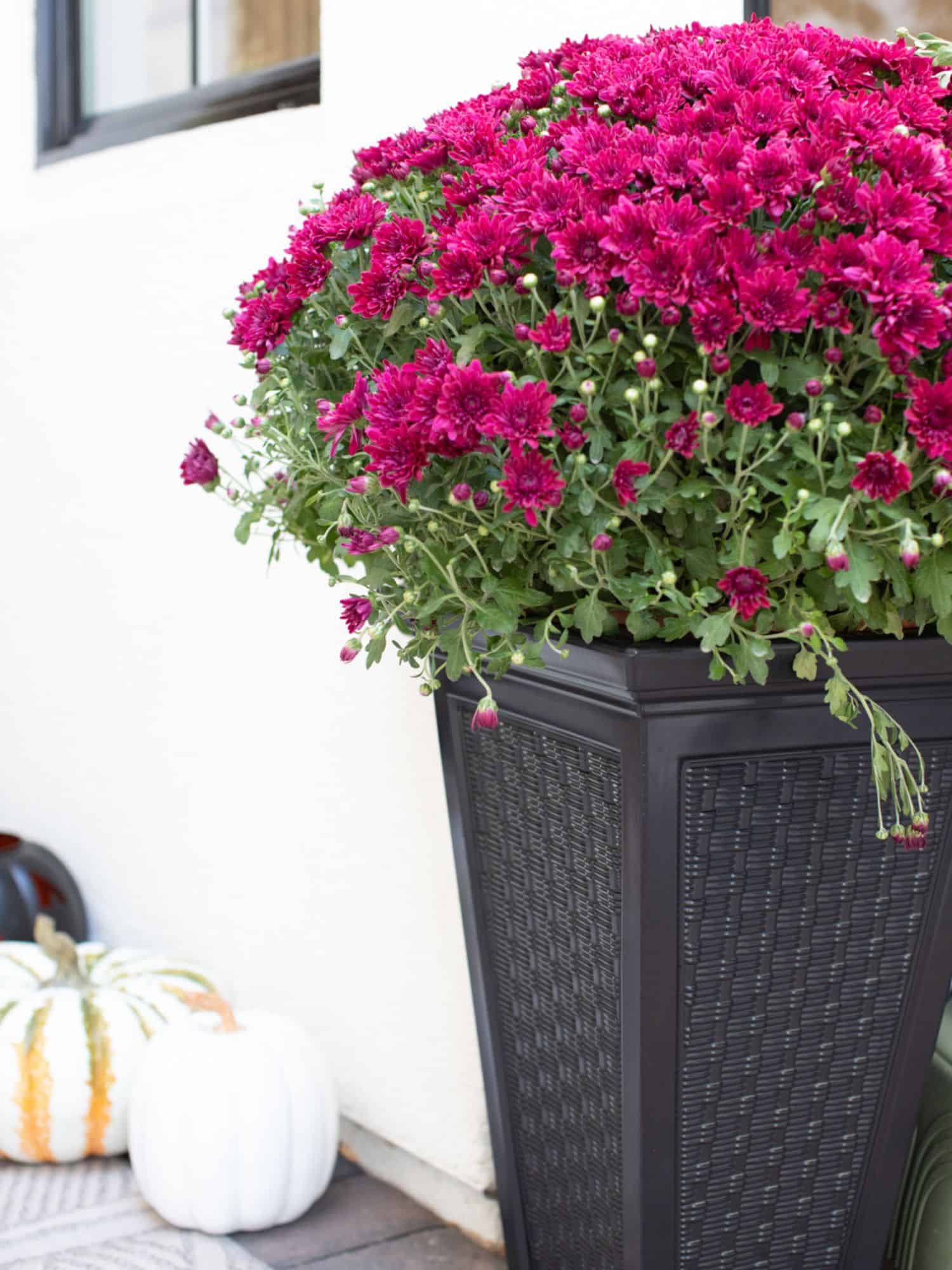 3. Lanterns and Planters: To elevate the fall charm of your entryway, consider adding lanterns and planters filled with mums. Lanterns exude a warm, rustic charm that pairs beautifully with the season. Fill your planters with vibrant mums for a burst of color that welcomes nature into your home.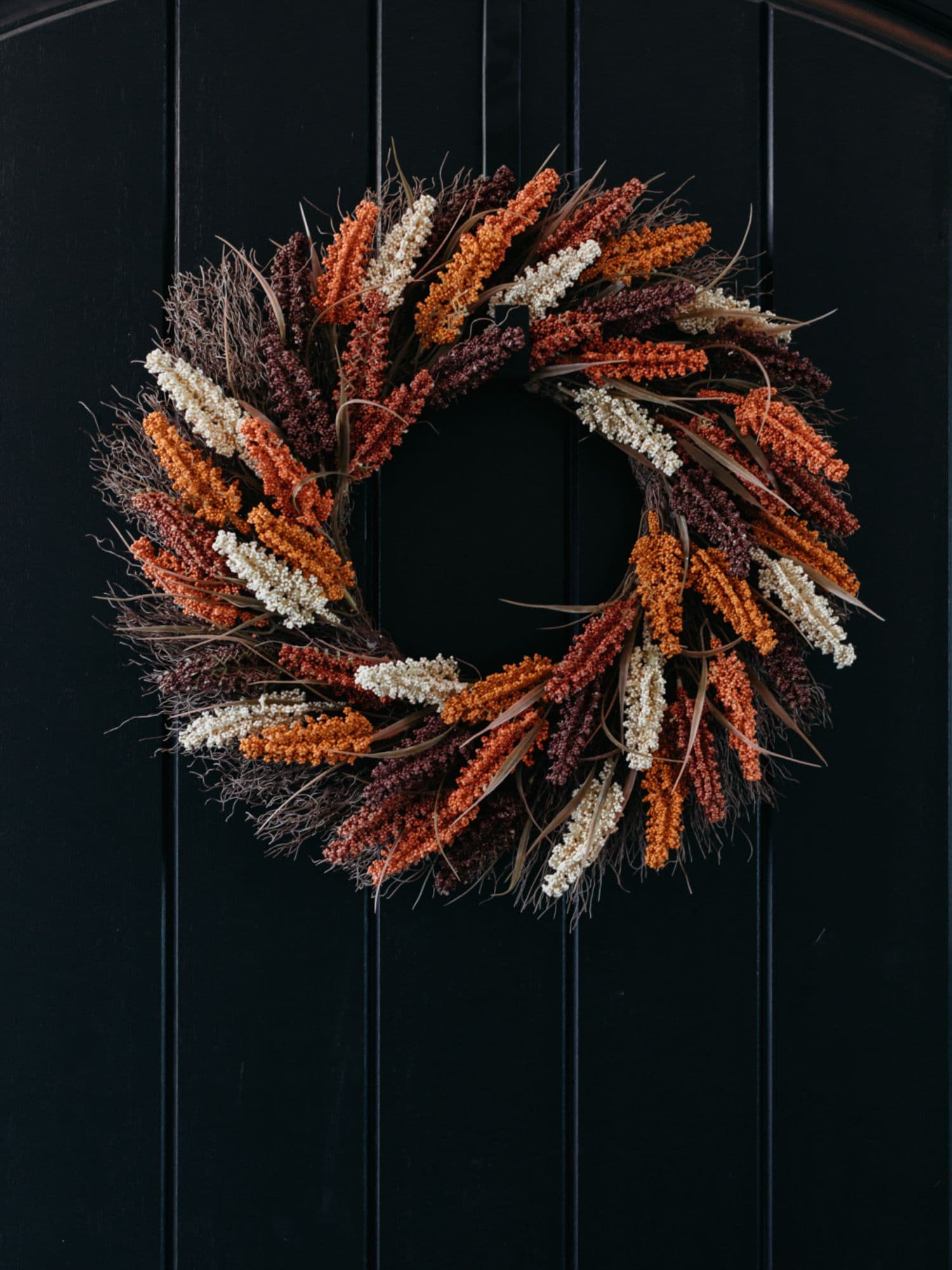 4. Timeless Wreath: Don't forget to choose a beautiful wreath that can be used year after year. Hang it on your door to greet visitors with a touch of fall's natural beauty. Kohl's offers an array of wreaths, from classic autumn leaves to unique and artistic designs.
Foyer Flourish
Now, let's move into the foyer for the fall refresh, where you can further immerse yourself in the cozy atmosphere of fall. I've got a great tip for you that can transform this space into a true autumn retreat.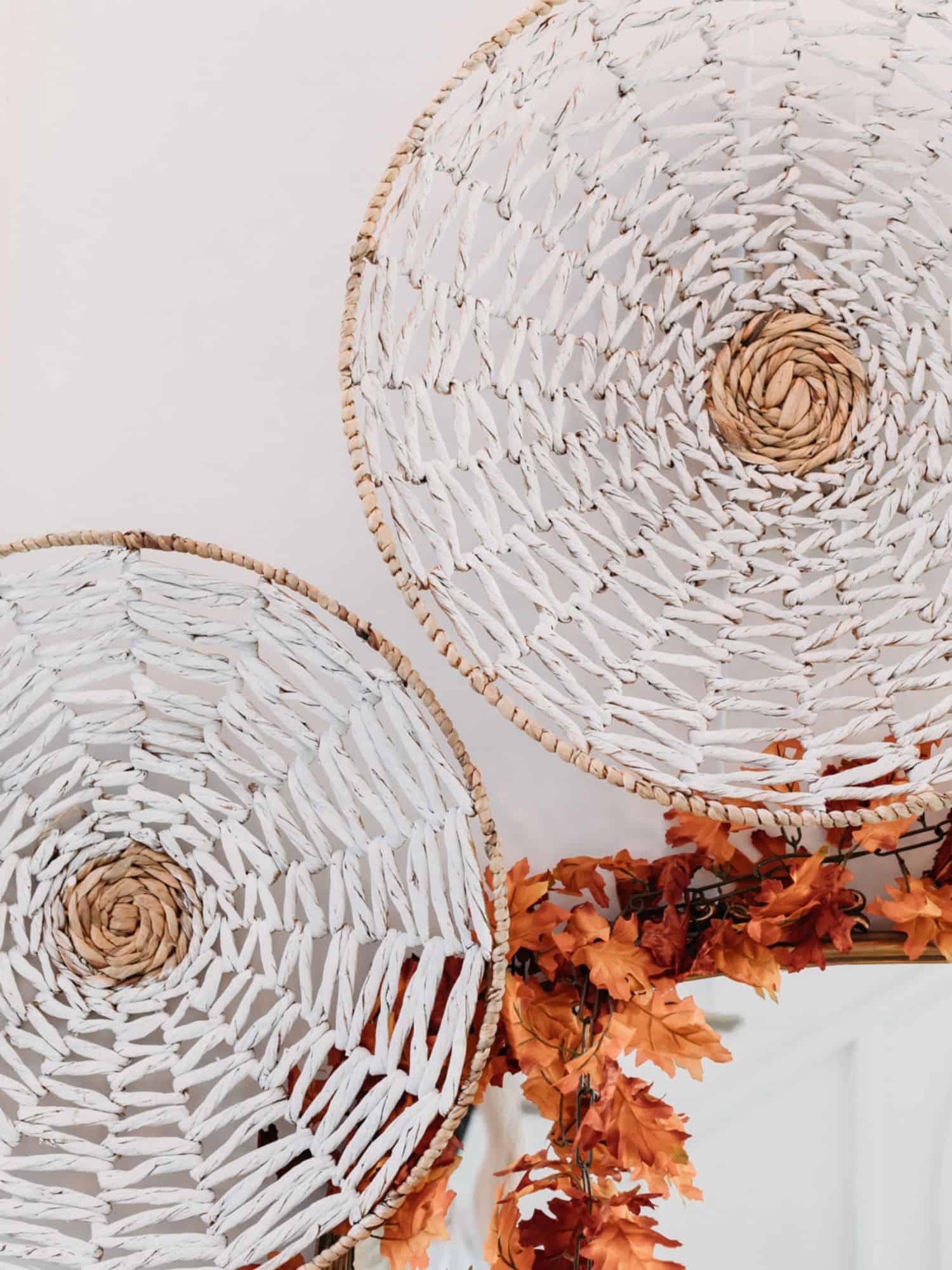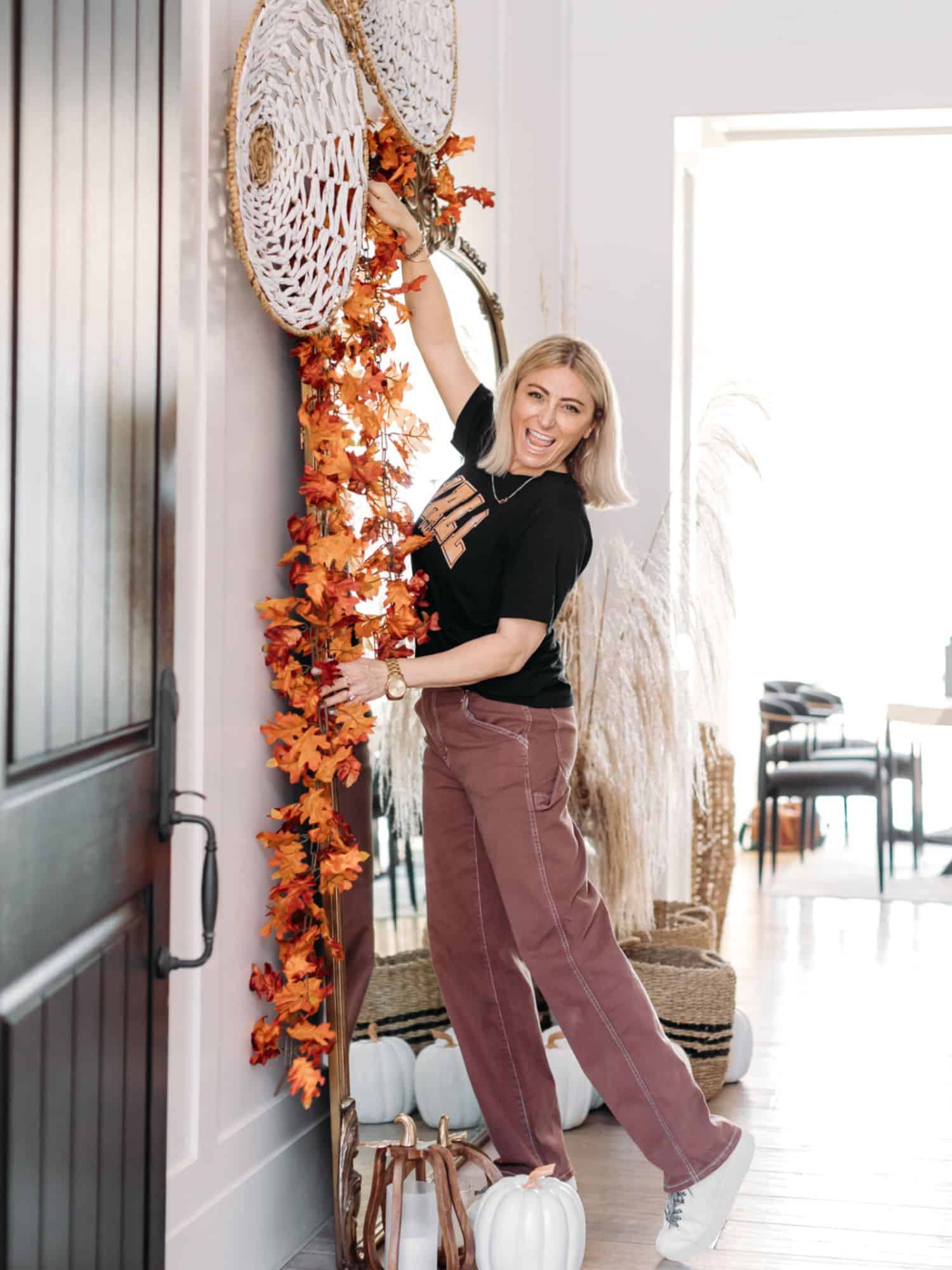 1. Basket Wall: Create a striking focal point with baskets on the wall. Kohl's has a fantastic selection to choose from, allowing you to showcase your personal style. This not only adds a decorative element but also provides extra storage space for your foyer essentials.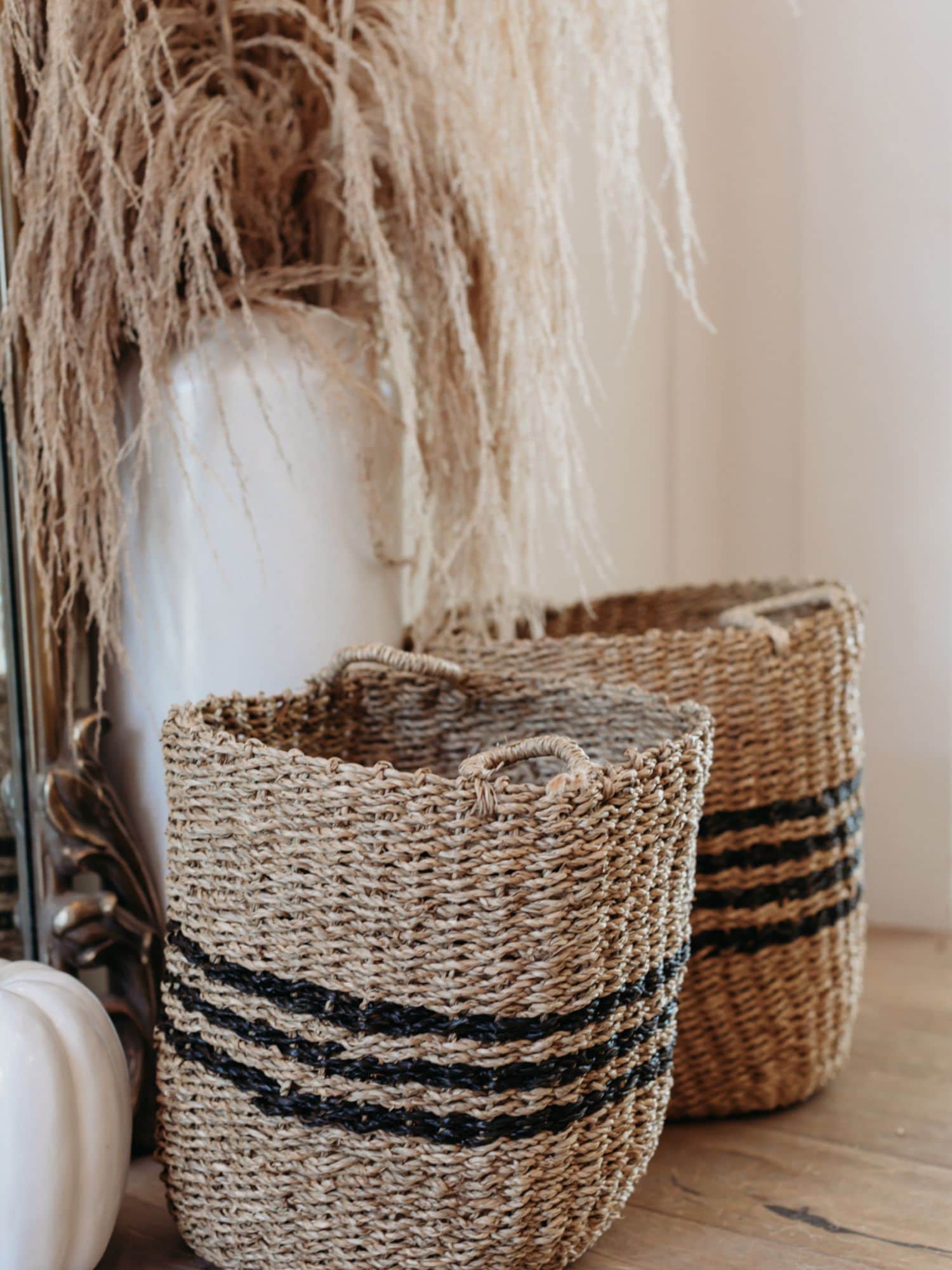 2. Floor Baskets: Complement your fall refresh basket wall with floor baskets. They are not only stylish but also functional, helping you keep your foyer organized. These baskets can hold throw blankets, scarves, or even shoes, keeping your space tidy and welcoming.
3. Fall Vase: A large floor vase with fall-themed decor adds a touch of elegance to your foyer. You can fill it with autumn branches, faux leaves, or seasonal flowers, allowing you to infuse nature's beauty into your indoor space.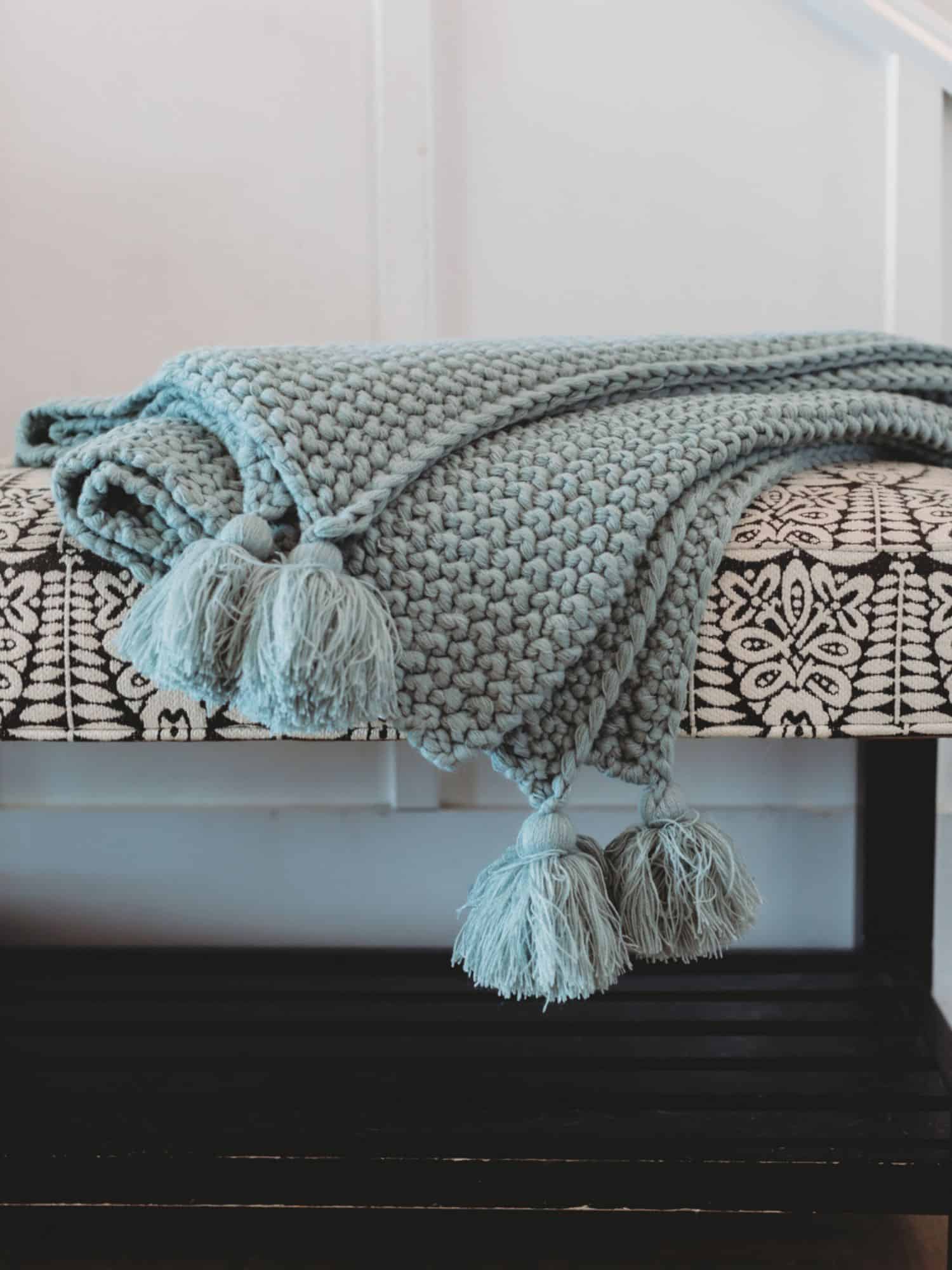 4. Cozy Textiles: To enhance the comfort and welcoming ambiance of your foyer, liven up your bench with plush pillows and a cozy blanket. These inviting touches encourage guests to take a moment to relax and enjoy the fall ambiance you've created.
Shop and Save at Kohl's
At Kohl's, you can make the most of your fall refresh decor shopping. For every $50 you spend, you'll earn $10 in Kohl's cash, which you can use for future purchases. This means you can continue to enhance your home's fall decor throughout the season while enjoying savings.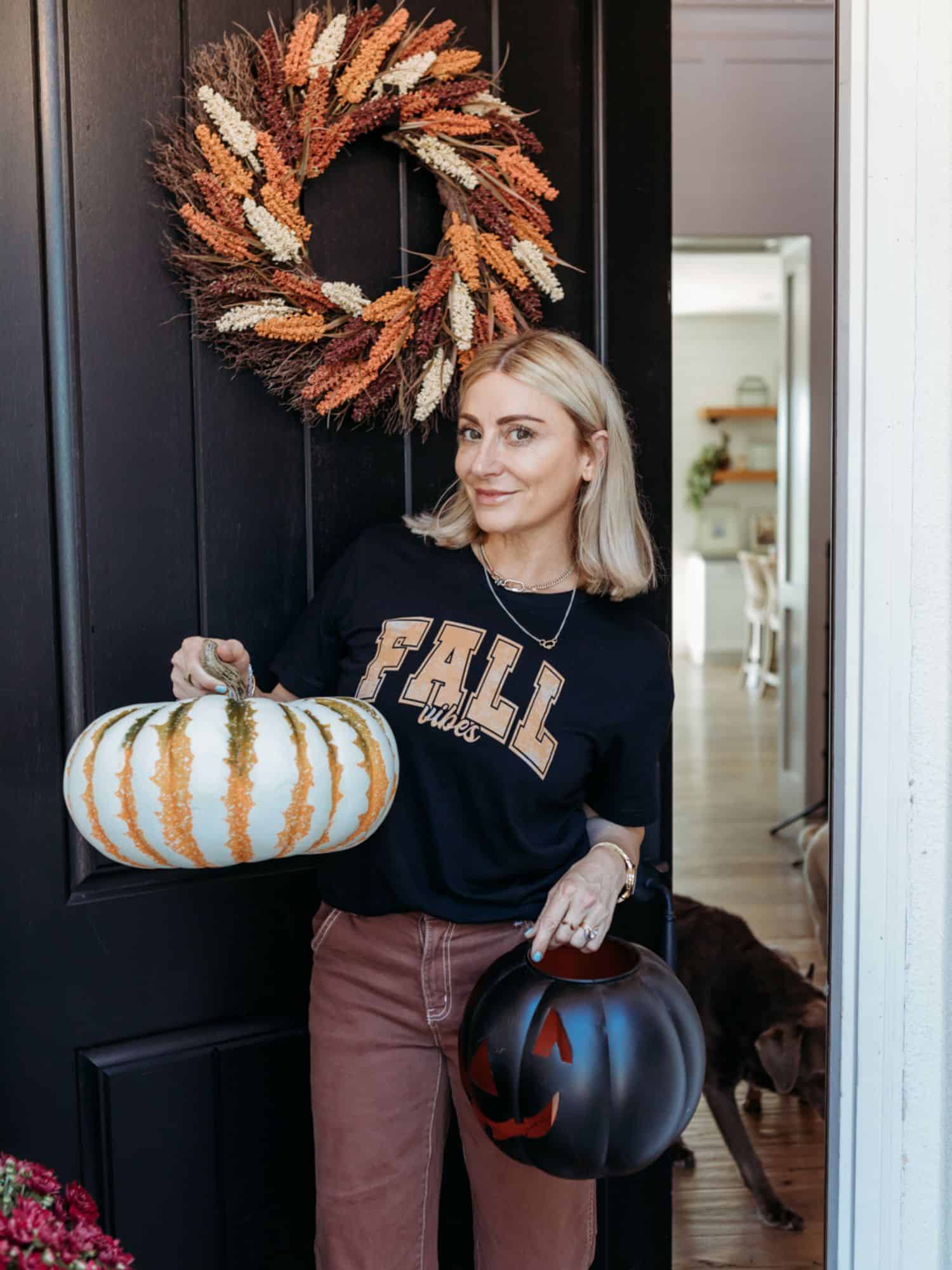 Decorating for fall is an absolute delight, and Kohl's has everything you need to make your home an autumn haven. With just a few of my tips and the fantastic selections available at Kohl's, you can transform your space into a warm and inviting retreat.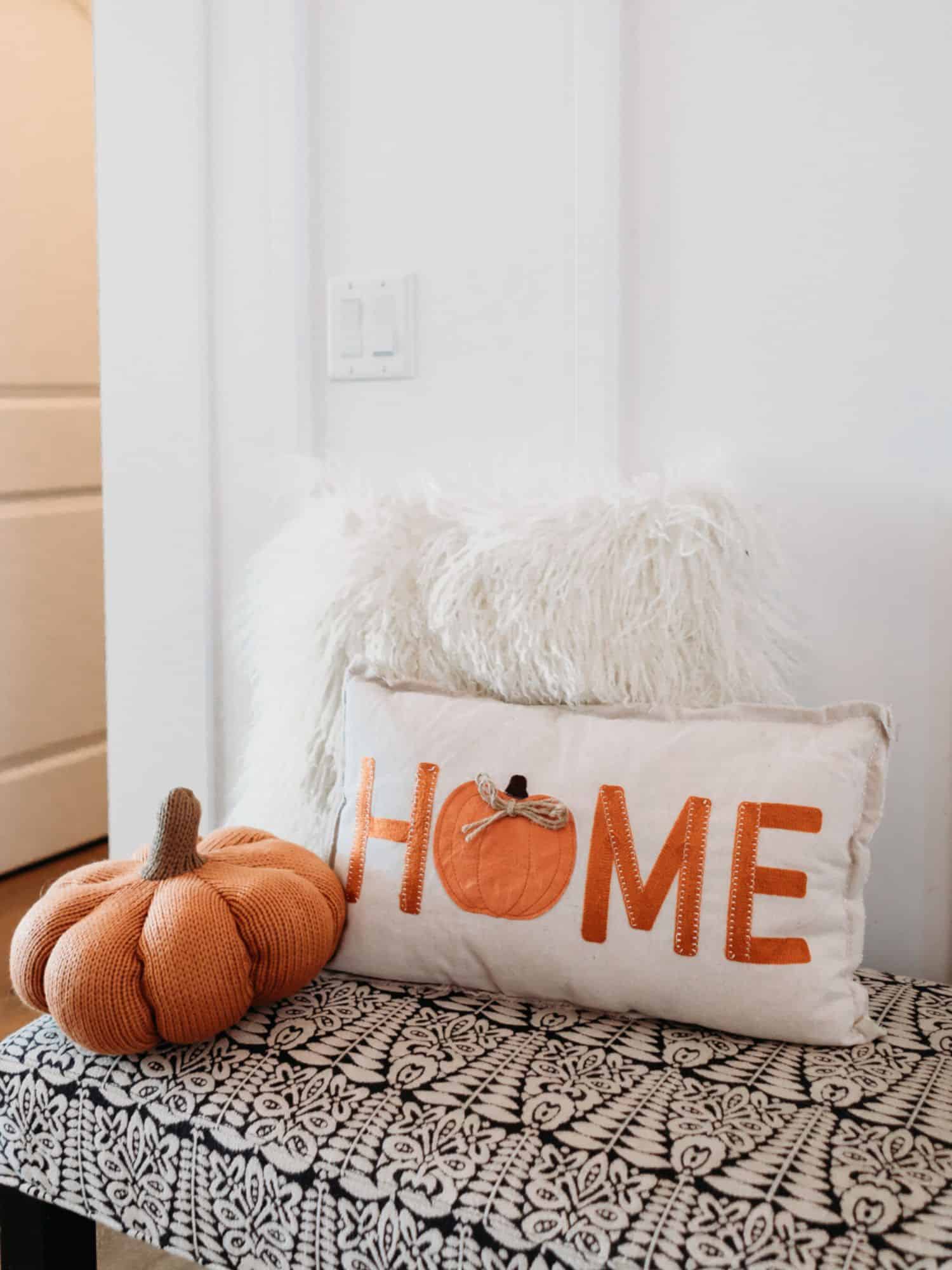 So, why wait? Click the link to start shopping for your updated fall decor at Kohl's. Fall shopping has never been easier, and with these fantastic items, your home will be ready to embrace the beauty of the season. Thank you, Kohl's, for making our fall decor dreams come true!
This fall, let's create lasting memories in a home that radiates the spirit of the season. Happy decorating!
Tips for Parenting In Style...
Never boring, always awesome. Keep up to date with the latest from City Girl Gone Mom.