Holidays somehow always seem to fly by. One moment I am putting up the tree with the kids, and in the next I am untangling lights and packing away ornaments once more until next December. With bringing in the New Year comes a list of New Years Resolutions. It's time to take stock of ourselves and hope to improve the things we wish were different.
With the holidays over with, and Santa back on his sleigh to the North Pole, I also find myself falling into my "normal" routine and I am not quite sure how I feel about that. The kids go back to school and I truly just want them home with me.  They go back to their day-to-day routines including their activities, while I seem to retreat to cleaning countless loads of laundry, tidying up the house, helping with homework, and prepping meals.  But I guess that's just life: it happens while you are busy making other plans, or in my case, making memories.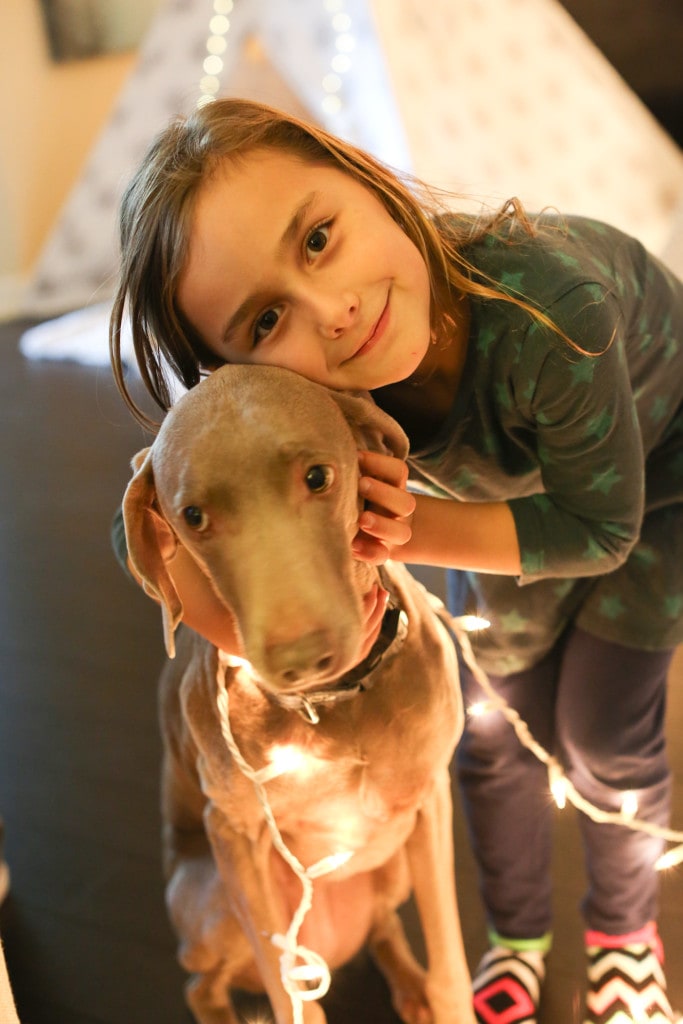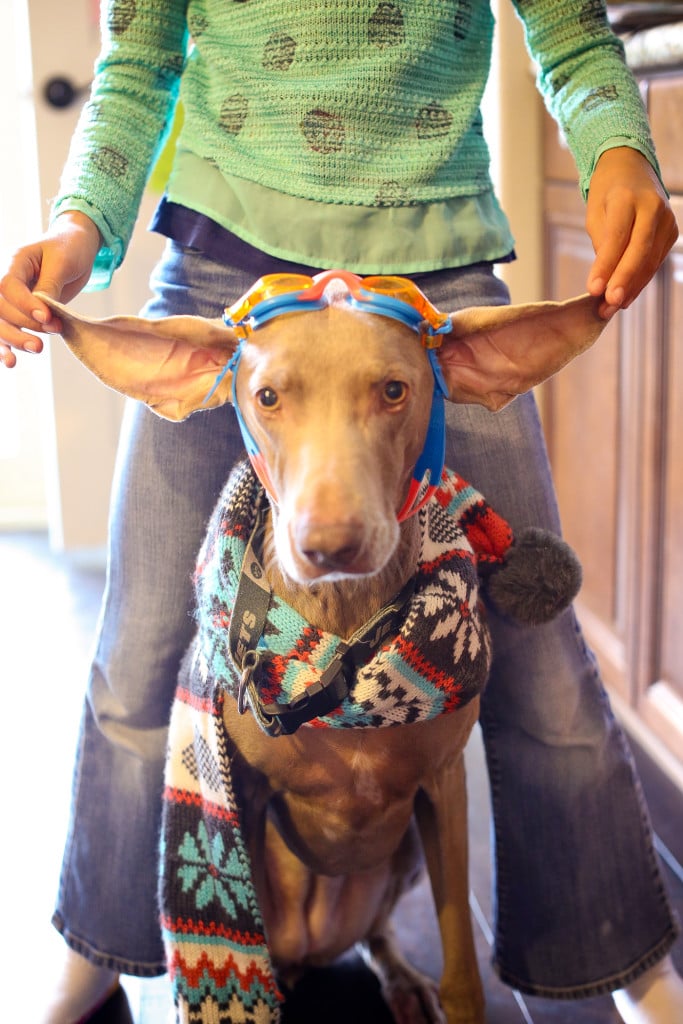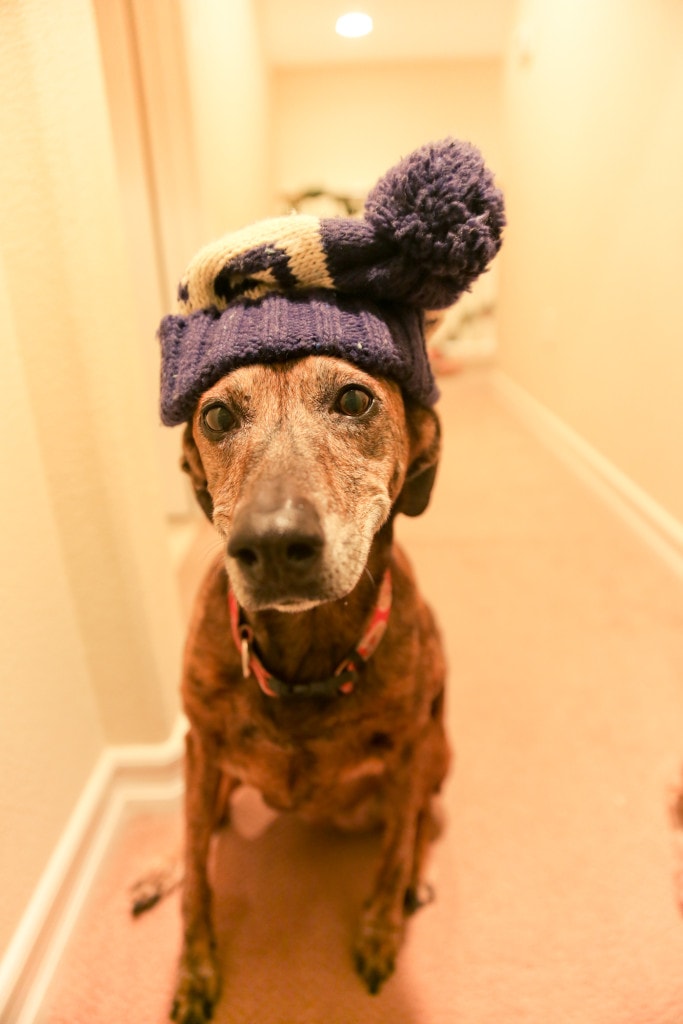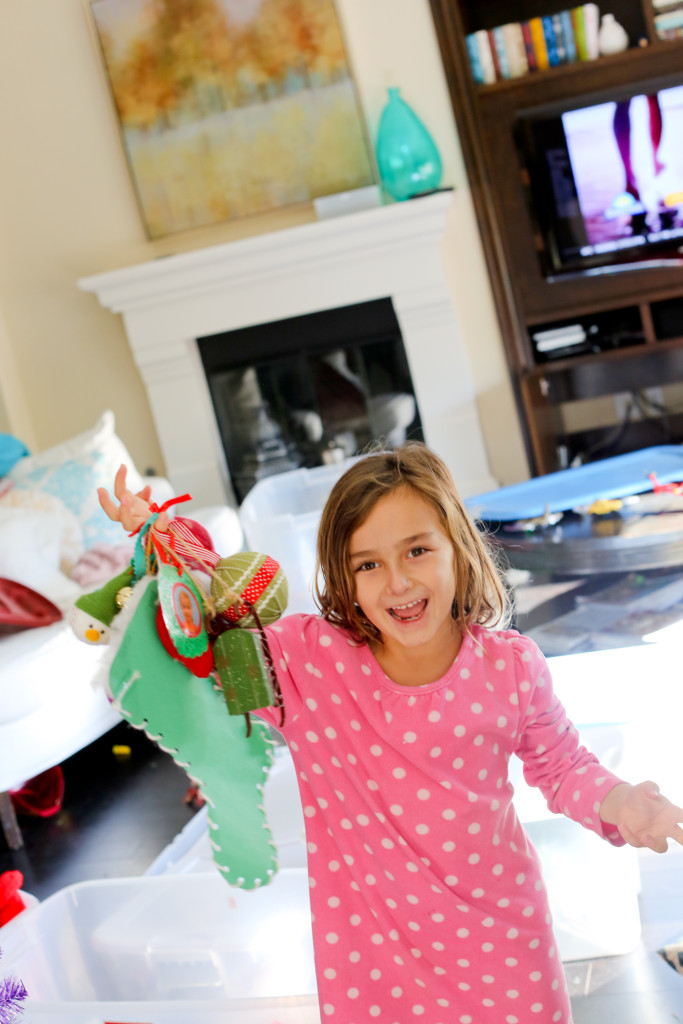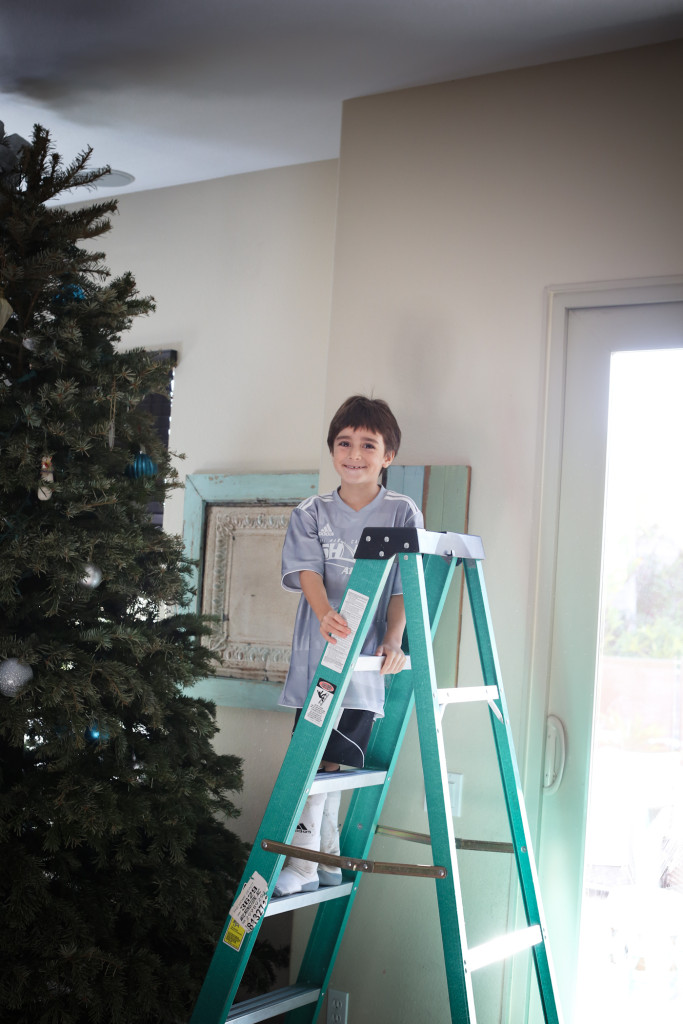 Among the many things I love in my daily routine is being a soccer mom to my little All-Star, Jackson. He made an all-star team this year, which means many practices, many games, and many new responsibilities as a family.  No matter how big the commitment may be, Bobby and I  are so proud of our little fellow for showcasing his speed and agility on the field.  We love being present for our All-Star.  And we love having his siblings support him.  We want them to always put each other first.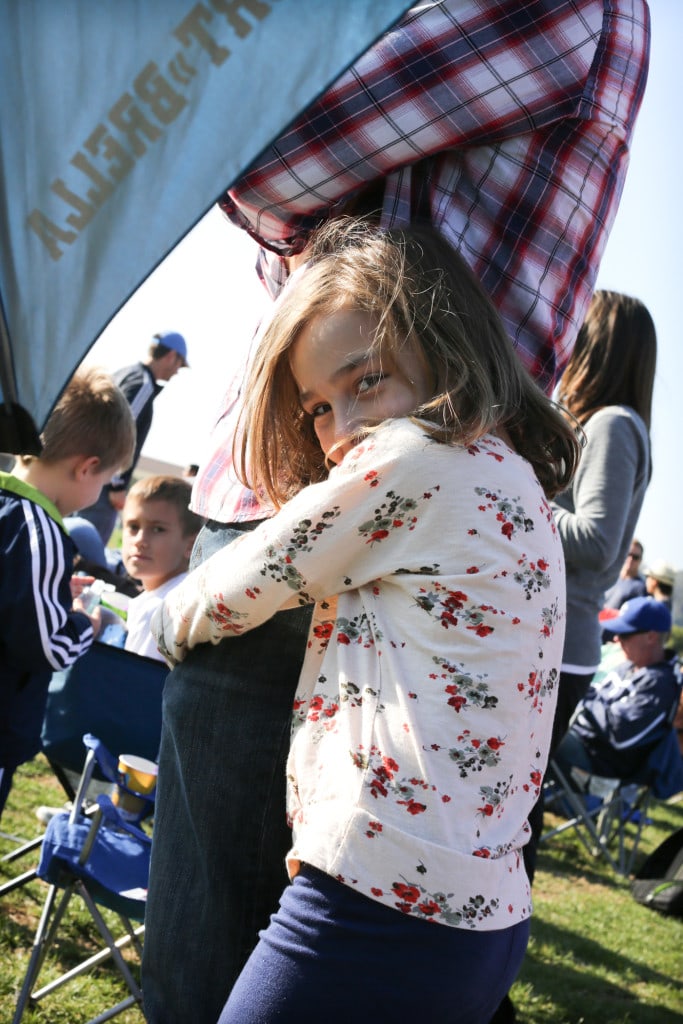 This past weekend my family and I were busy at Jackson's soccer games. While we were there, my husband turned to me and shared that when he was a boy he took many road trips with his dad (and his family of six!).  Bobby recalled that his dad loved to venture up the East Coast of North Carolina for pure entertainment. As a kid he remembers looking at homes, going to the beach, and exploring new and exciting places while on these mini road trips.  It is a memory that Bobby still holds tight.
In honor of his dad, we decided to take a mini road trip with our tribe after Jackson's game.  With no destination in mind, we jumped in the car and were excited to explore a new place as a family.
Our spontaneous getaway began with piling into our not-so-hot mini van and popping in a classic movie: Grease. We were quite the site while cruising up the coast. The kids and I watched Sandy and Danny waltz around the dance floor on our "pimped out" double screen tv's, but when "Grease Lightening" came on, we all started singing. And the minute daddy stopped for a potty break our sweet girl Dylan would crank up the volume.
Fortunately, when you live in southern California, driving up the coast is quite the scenic treat, that you forget that you're actually in a mini-van. The terrain is mountainous and as you drive you see the pristine coast line of California. An especially fantastic site for the kids when we passed by the Coaster and Roman screamed "choo choo", which is something that will never get old.  We landed in Balboa Island, which is in Newport Beach. I adore this little island where people actually have gondolas waiting in the water for them on their personal docks.  In order to truly grasp the excitement of Newport Beach with the kids, we decided to take the Balboa Island Ferry.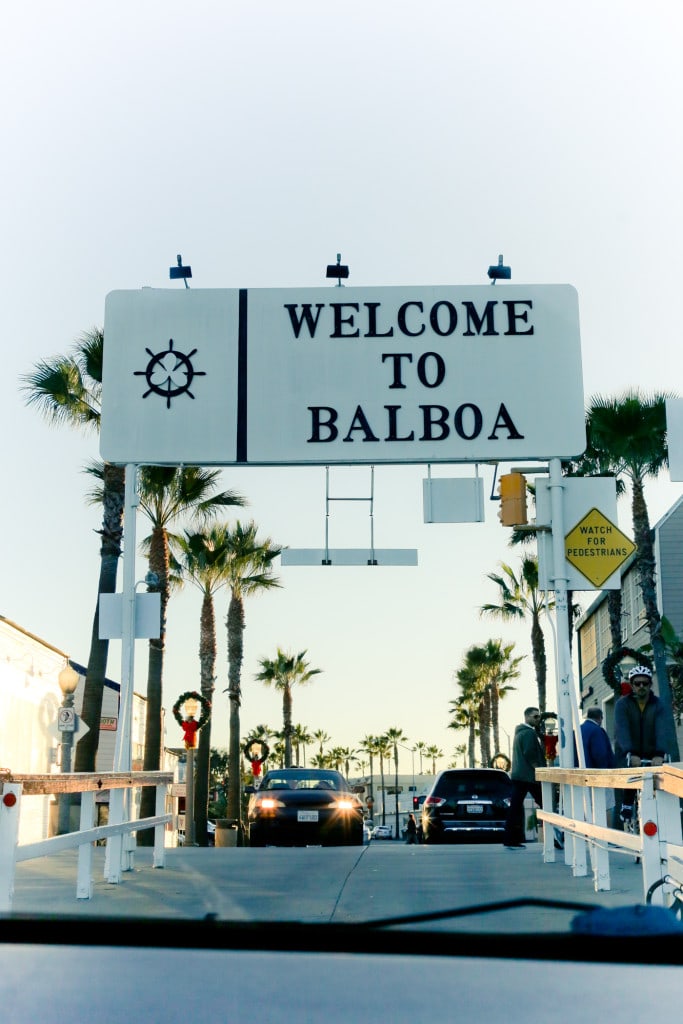 For a day that wasn't planned, the adventure turned out to be quite the fun.  When the ferry stopped we landed in a place called The Balboa Fun Zone.  Who knew?  It was quite the surprise and quite the treat.  Bobby & Jackson rode the ferris wheel, while Dylan, Roman, and I chanted from below.  Although I didn't ride the ferris wheel, I can rave about how magical the island is. The Balboa peninsula is breathtaking to look at, especially while its backdrop was the sun setting in hues of pink, orange, and blue in the sky.
We did all of this for under $50.00.  Not bad for a family of five to ride a ferry ($4), ride a ferris wheel ($4), eat ice cream ($6), and eat dinner ($33).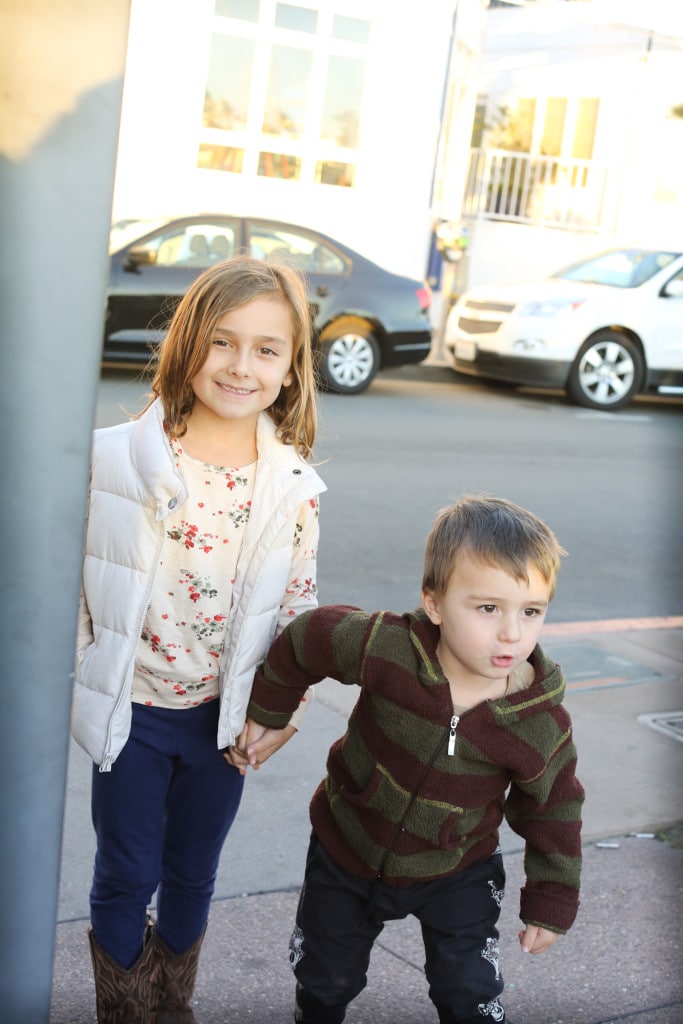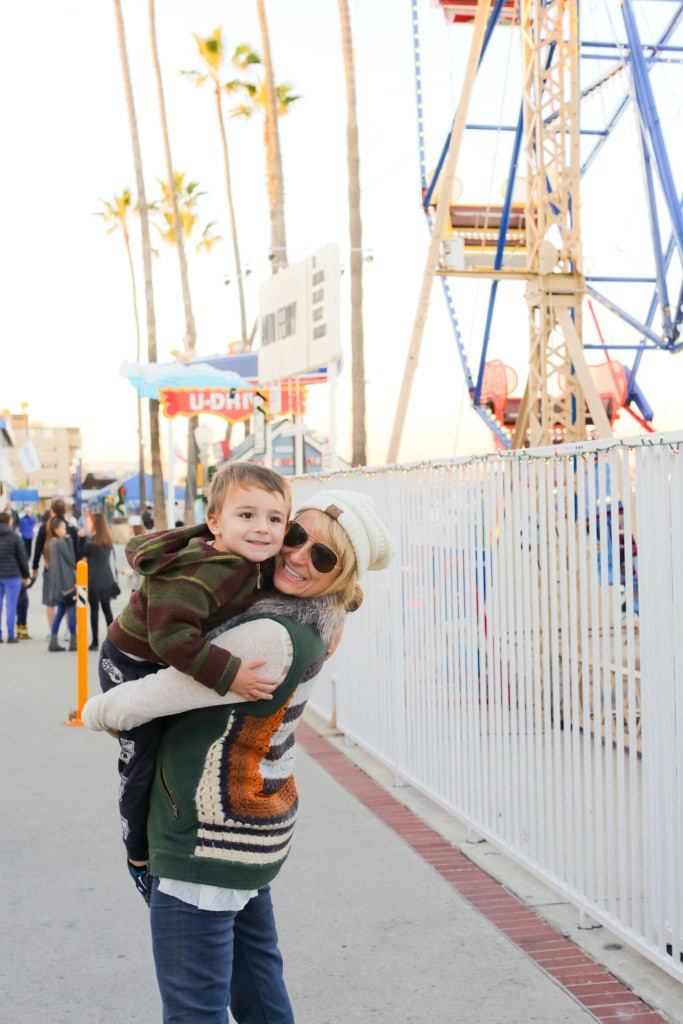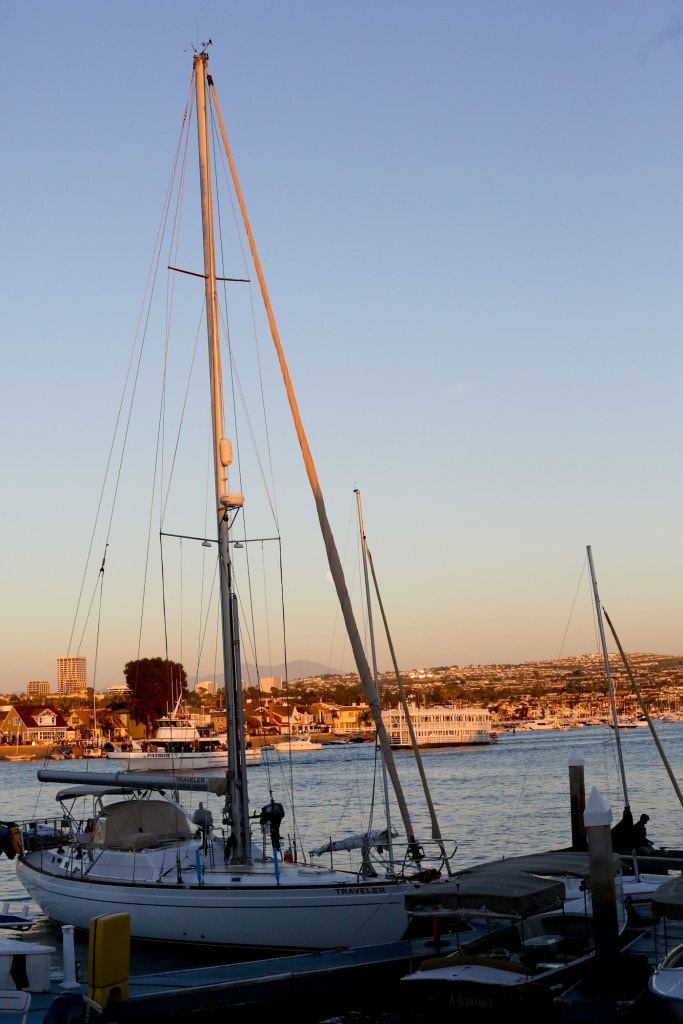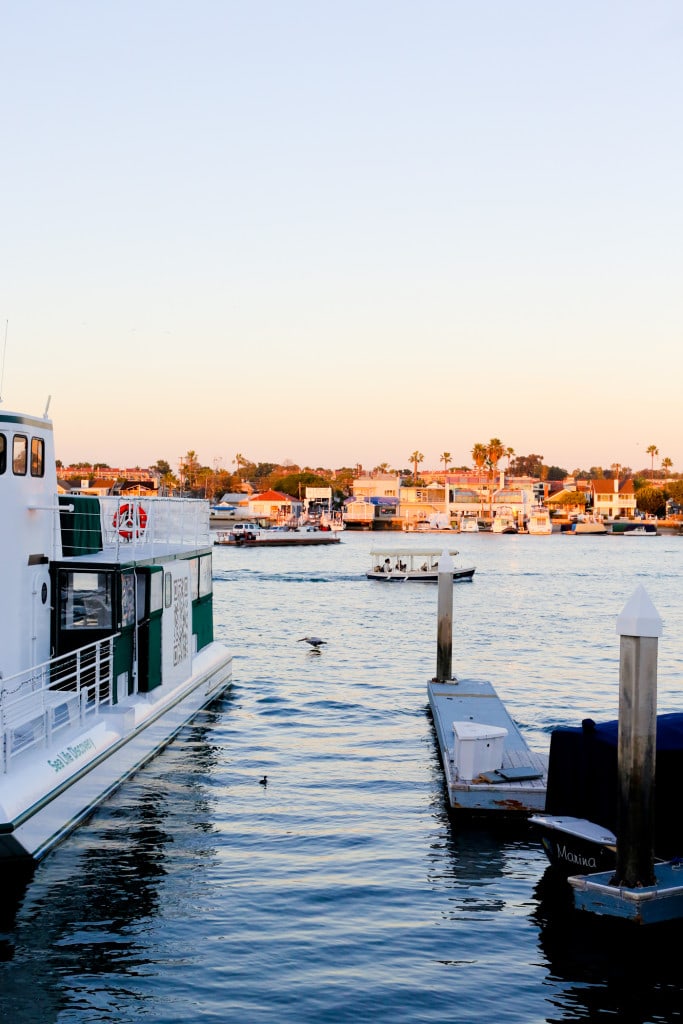 Bobby promised the kids ice cream before dinner. And how could I say no to those faces?  I had no choice but to oblige to these sweet treats.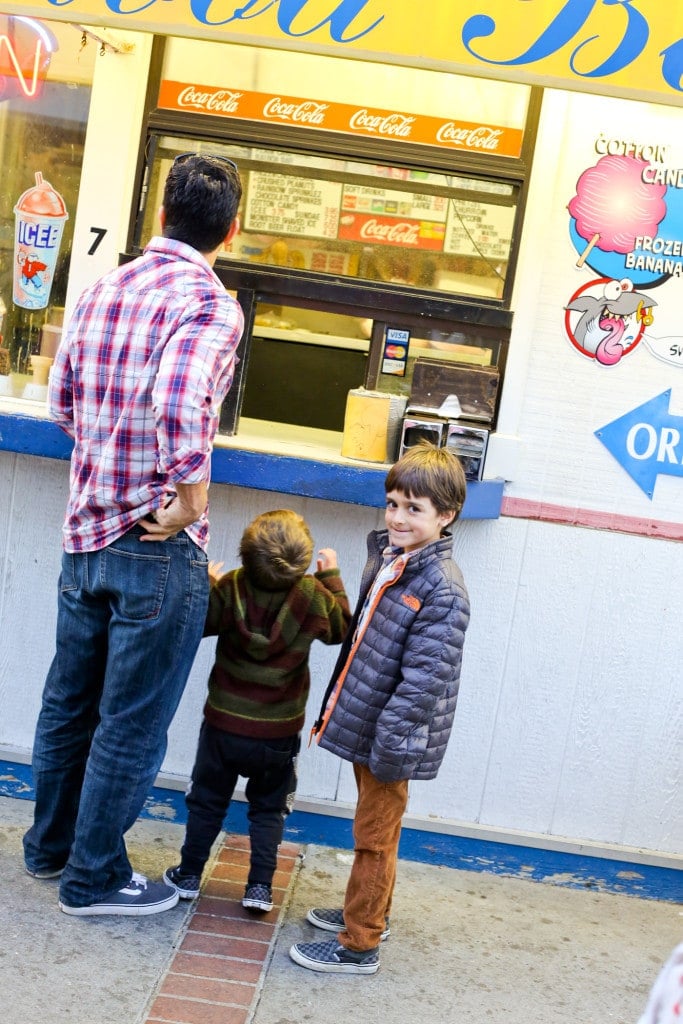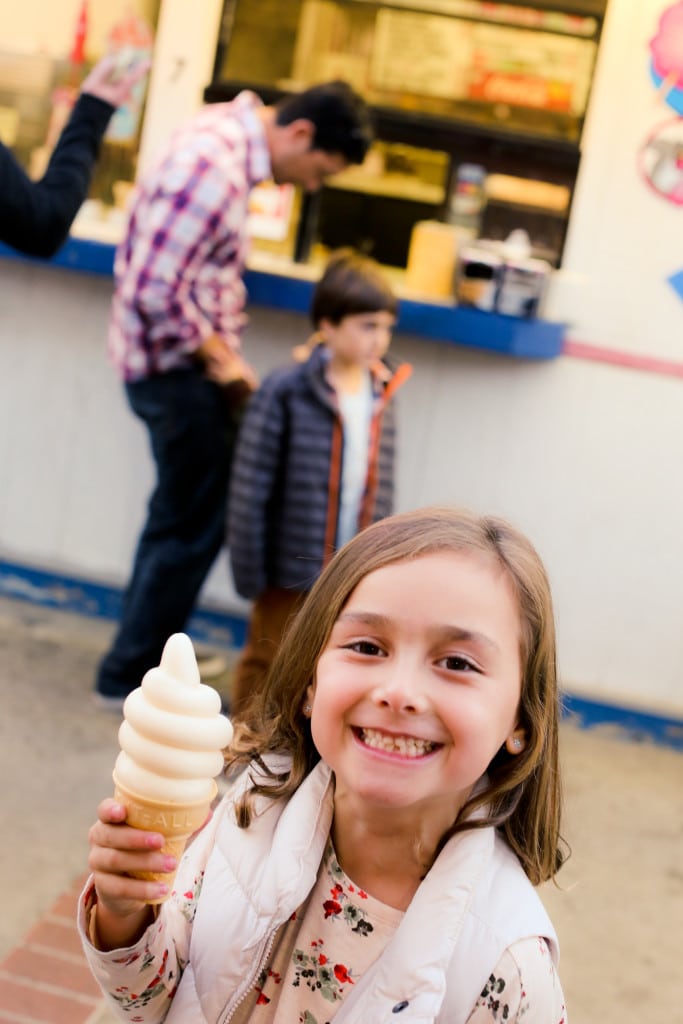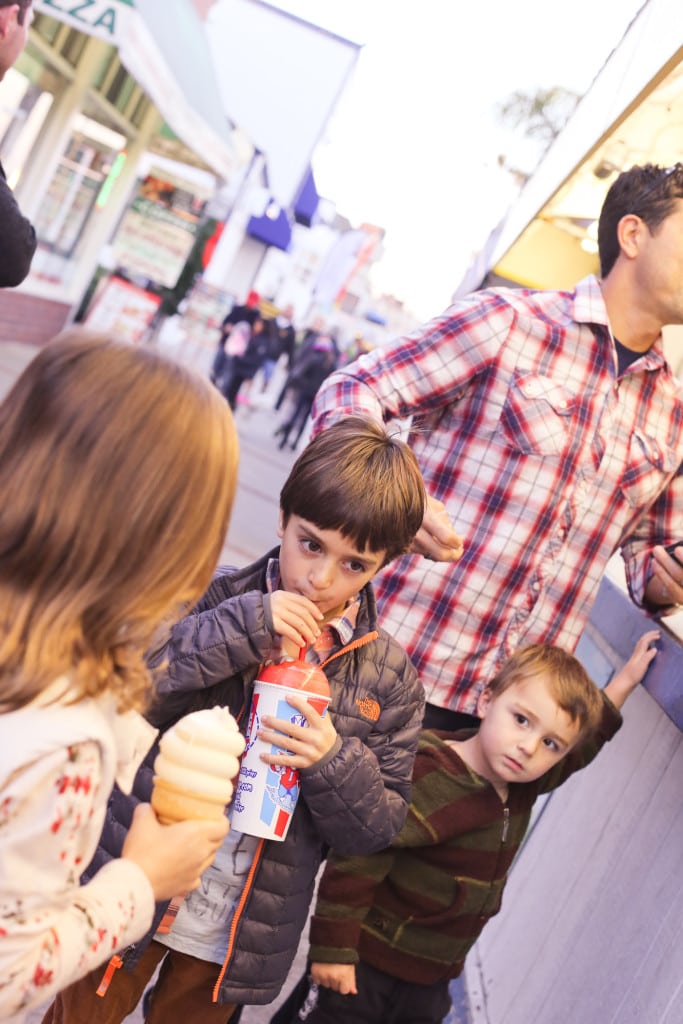 As funny as this sounds, after dessert we also ate dinner! So we just walked towards the sunset; we managed to stumble upon a pier, which also surprisingly has a Ruby's Diner at the end.  The kids loved walking the pier and watching the fishermen catch their dinner with beautiful Catalina Island so clear in the distance.
As hard as saying goodbye to the holidays and mourning the loss of my grandmother may seem, I find it easier to get through my days accompanied by these spontaneous journeys with my family. I love watching their innocent smiles enjoy the moments we share together, which helps me in my healing process.   My never-ending adventures with Bobby truly is the exact remedy I am looking for.
So as much as I am dreading the "everyday routine" again, I cherish the moments and memories with my kids while they run around, play, explore, and make a mess (since that is what they are best at). I love that mess and our spontaneous little explorations as a family. But what I love more is what I say to my unexpected visitors: Please excuse the chaos, the children are making memories.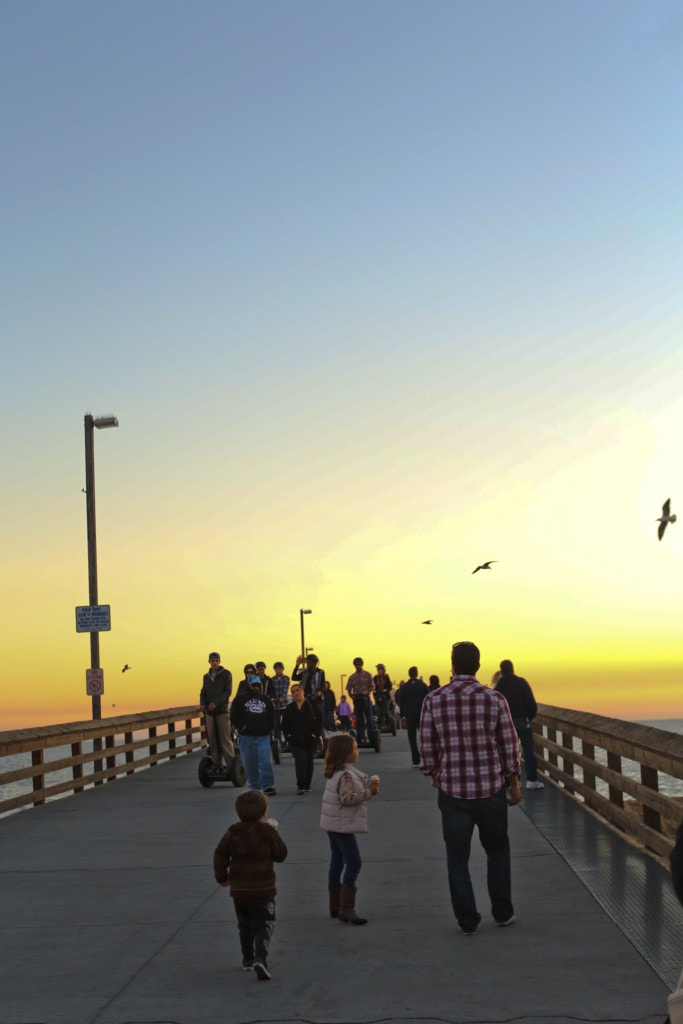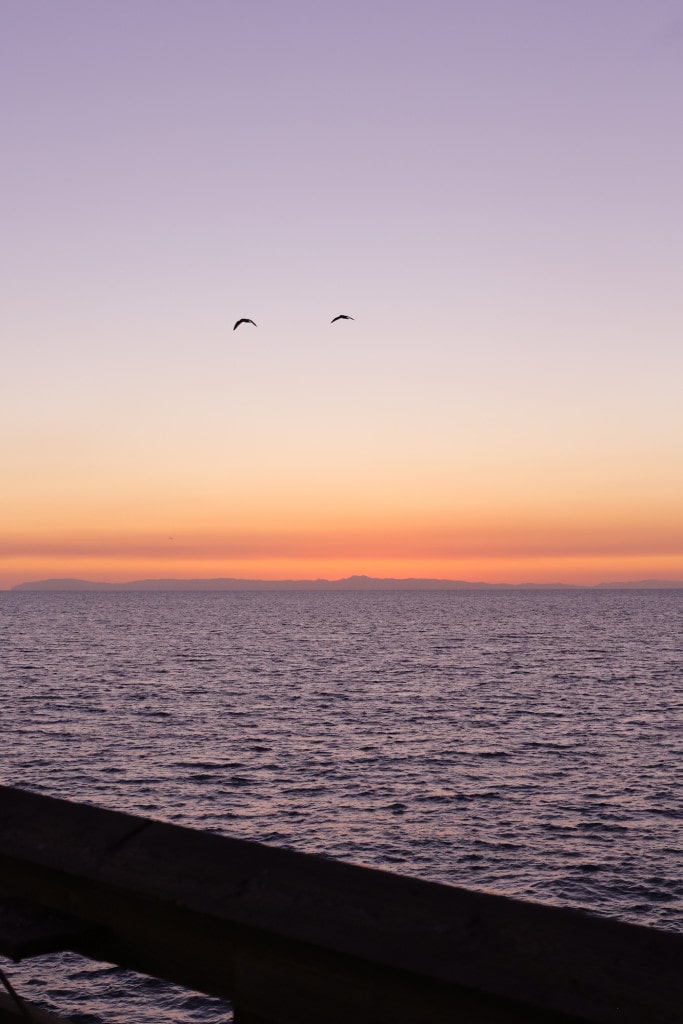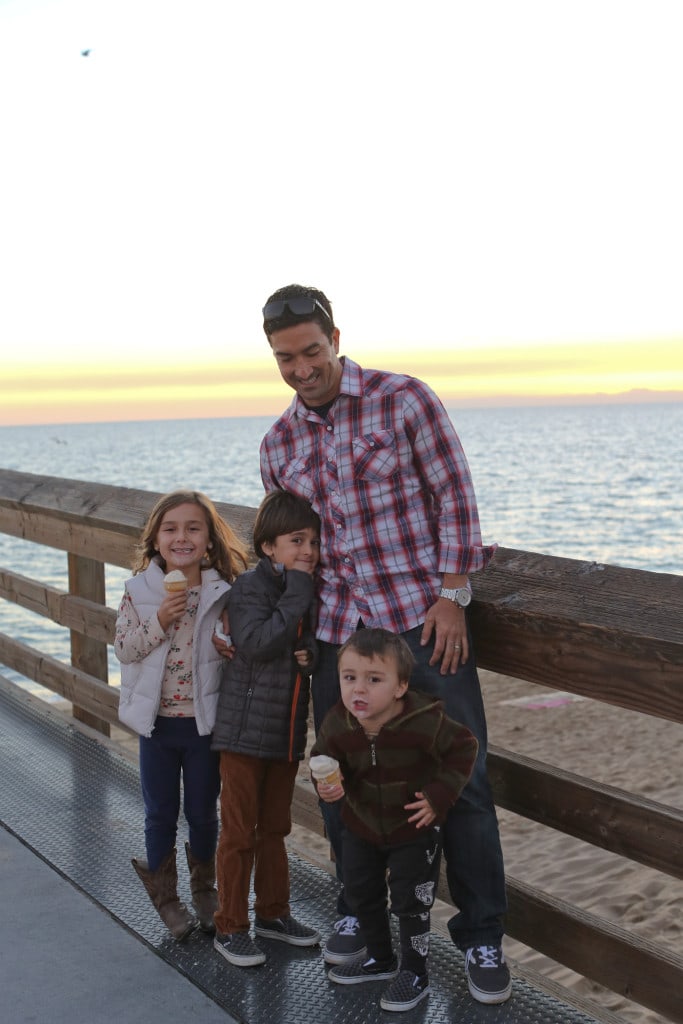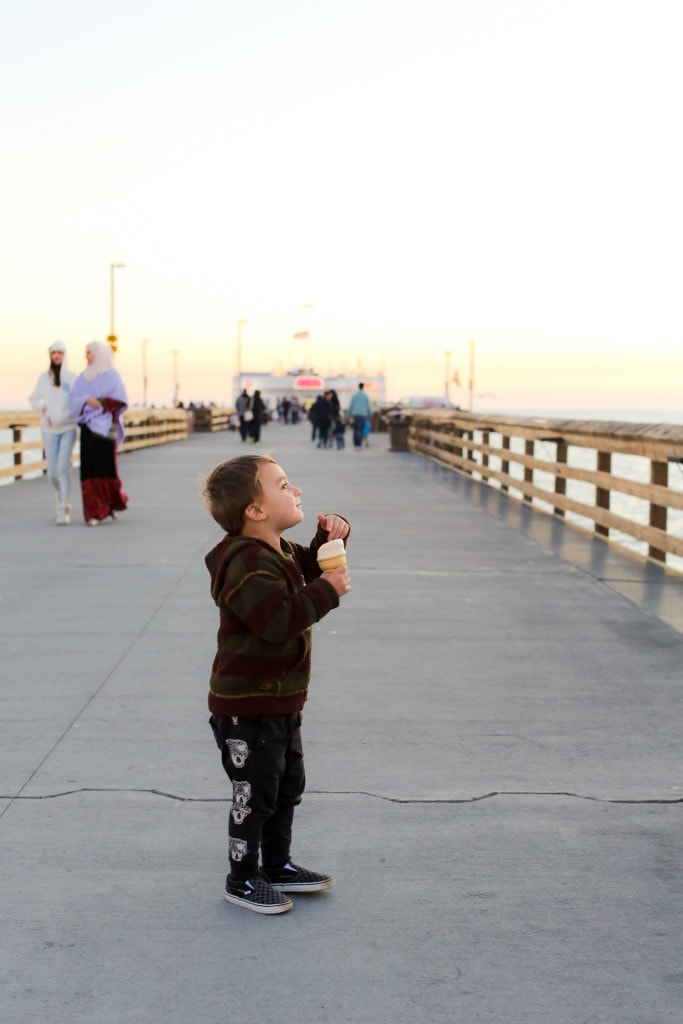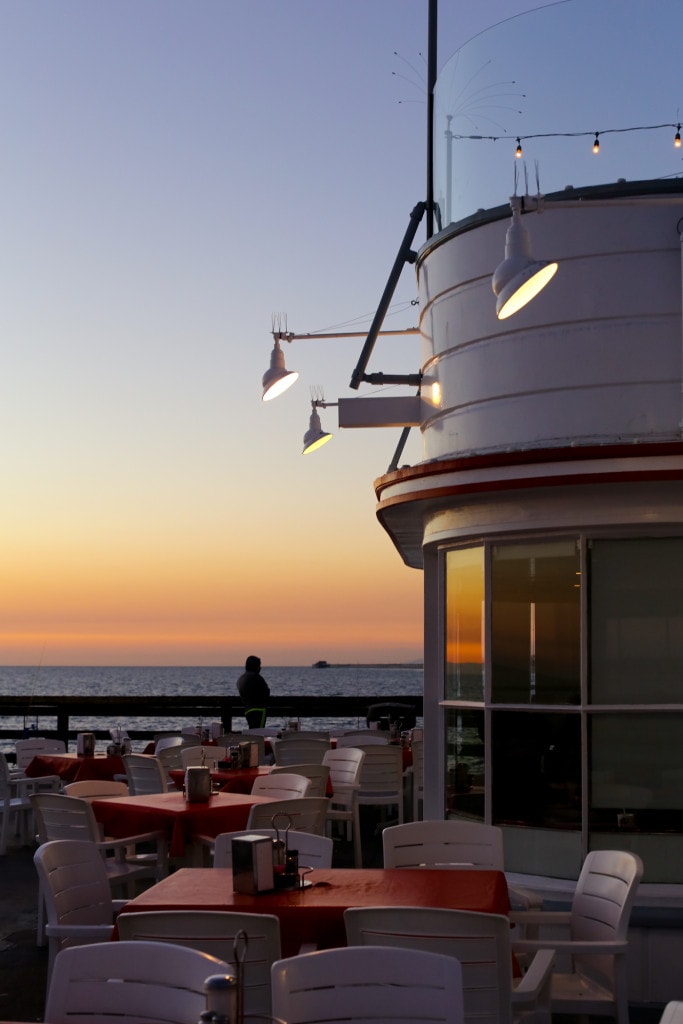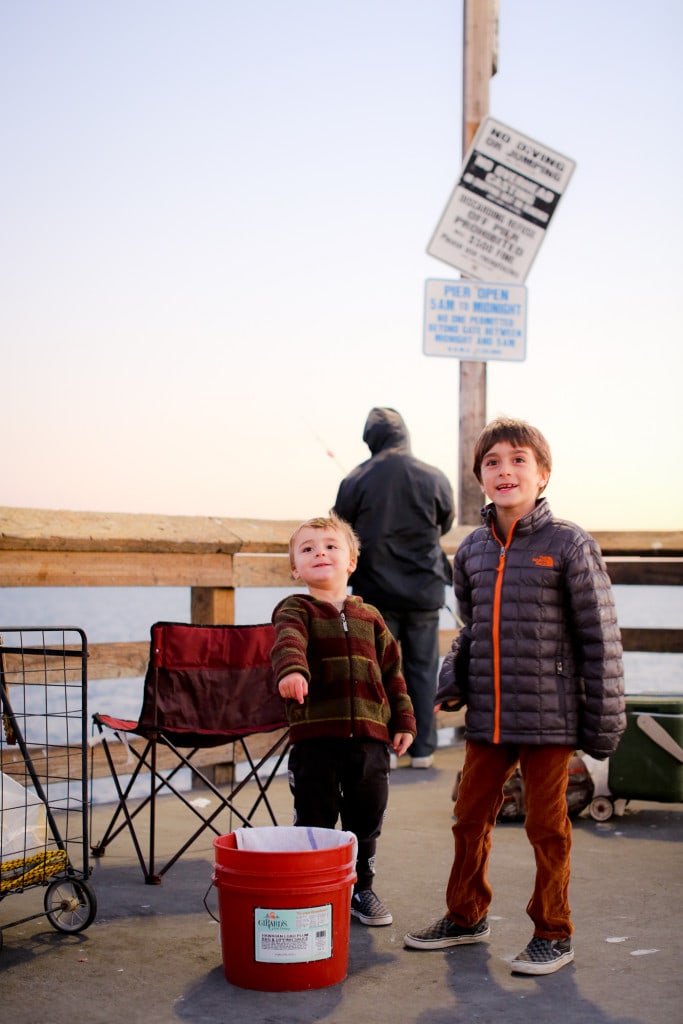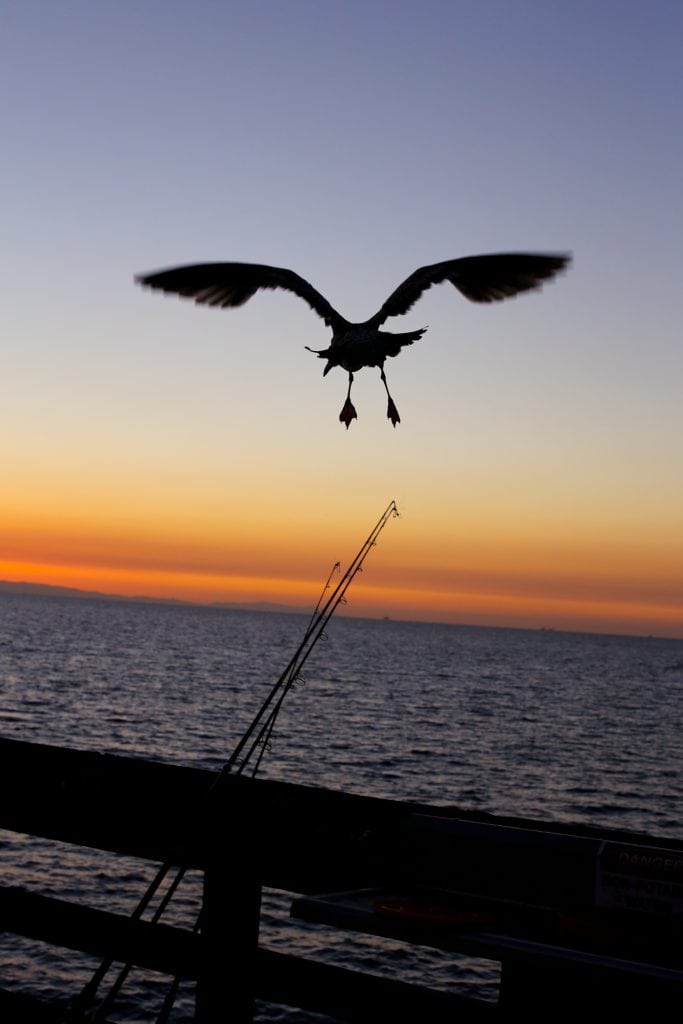 Have you taken the road unknown?  Where did you land and what did you learn along the way?
Tips for Parenting In Style...
Never boring, always awesome. Keep up to date with the latest from City Girl Gone Mom.