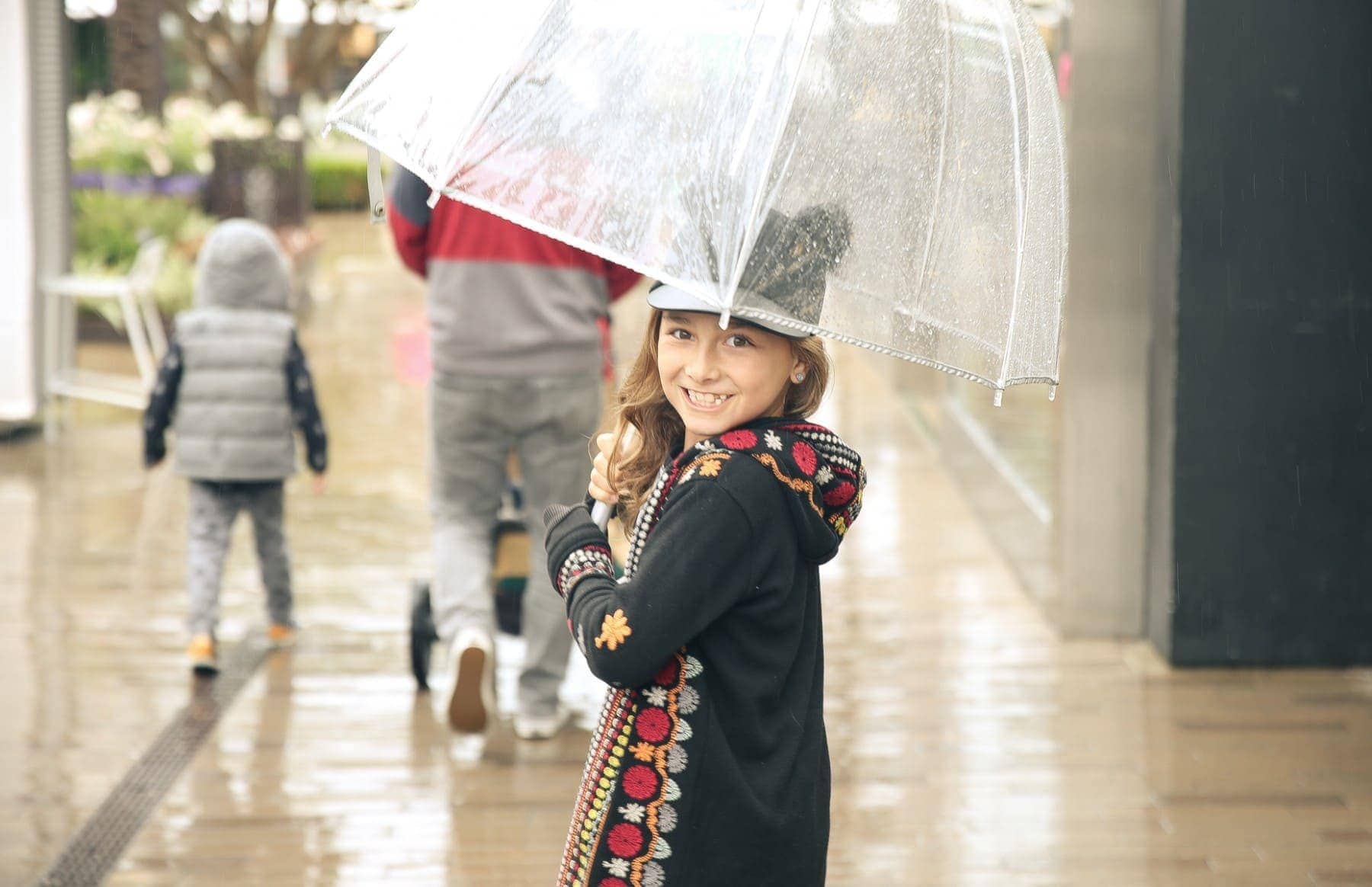 This Post Is Sponsored! Thank You for Sponsoring CityGirlGoneMom!
Maybe it's the teacher in me; maybe it's because I have so many children to teach. Either way, I believe that no matter what we're doing or where we are, we can learn something new every day. In my house, there is a constant stream of motion, with four little beings who are curious and eager to learn. They ask questions, they experiment, and when the pieces don't fit, they want to know why. Day by day, I try and cover it all.
You've likely heard the term 'Reduce, Reuse and Recycle'. As parents, this is one of the many lessons we instill on a daily basis. Proud wife to the first 'green dentist' in San Diego, I am constantly looking for new and innovative ways of putting our family at the forefront of sustainable living. As a unit, we are are passionate about lessening our carbon footprint on the planet.
Westfield UTC recently launched a program that also shares in protecting Mother Earth, and when I learned of their Refashion The Future initiative, I couldn't wait to participate and share with my CGGM community. Their mission is to keep billions of pounds of textiles out of our landfills, give them new life, and build a better fashion future. Sign me up! I'll support any opportunity that teaches my children to be less wasteful and more thoughtful.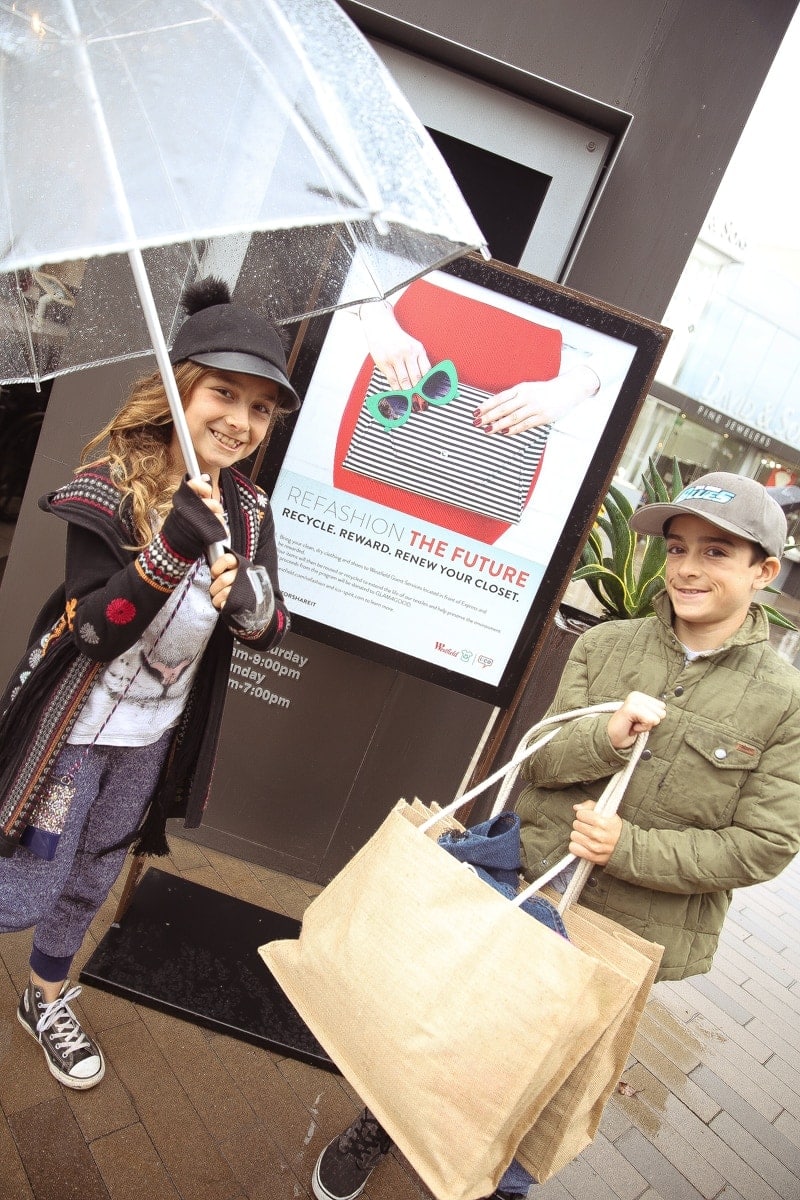 Refashion the Future at Westfield UTC… Here's How it Works:
After spring cleaning your closets, take your unwanted clothes and shoes in ten pound bundles to Westfield UTC's concierge desk. In return, get a Program Rewards Card, which provides shopping deals and promotions at a number of participating retailers like Bottega Italiana Gelato and Coffee, Brazilia Skin Care, Clarks, Forever 21, Geppetto's Toys, Lette Macarons, Shake Smart, Sloan's Ice Cream, The Body Shop, LAZ Valet, and Vera Bradley. My crew chose discounted ice cream cones as their reward.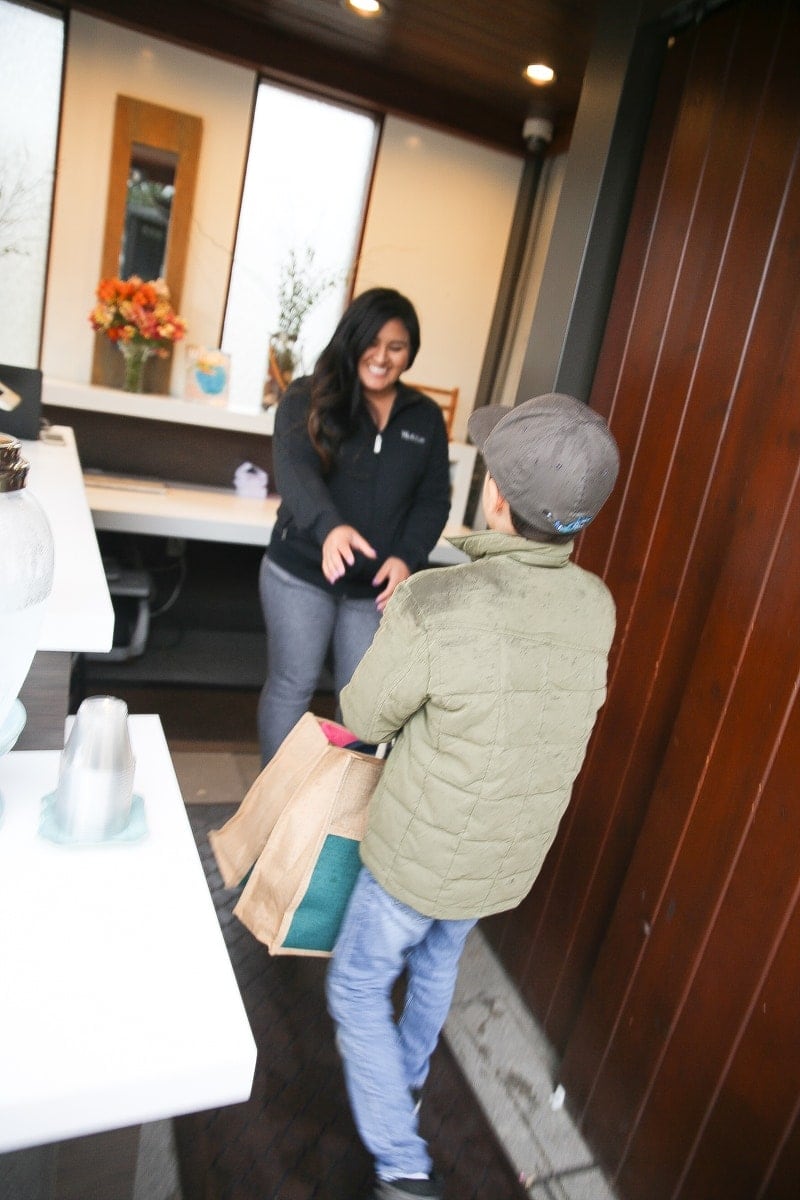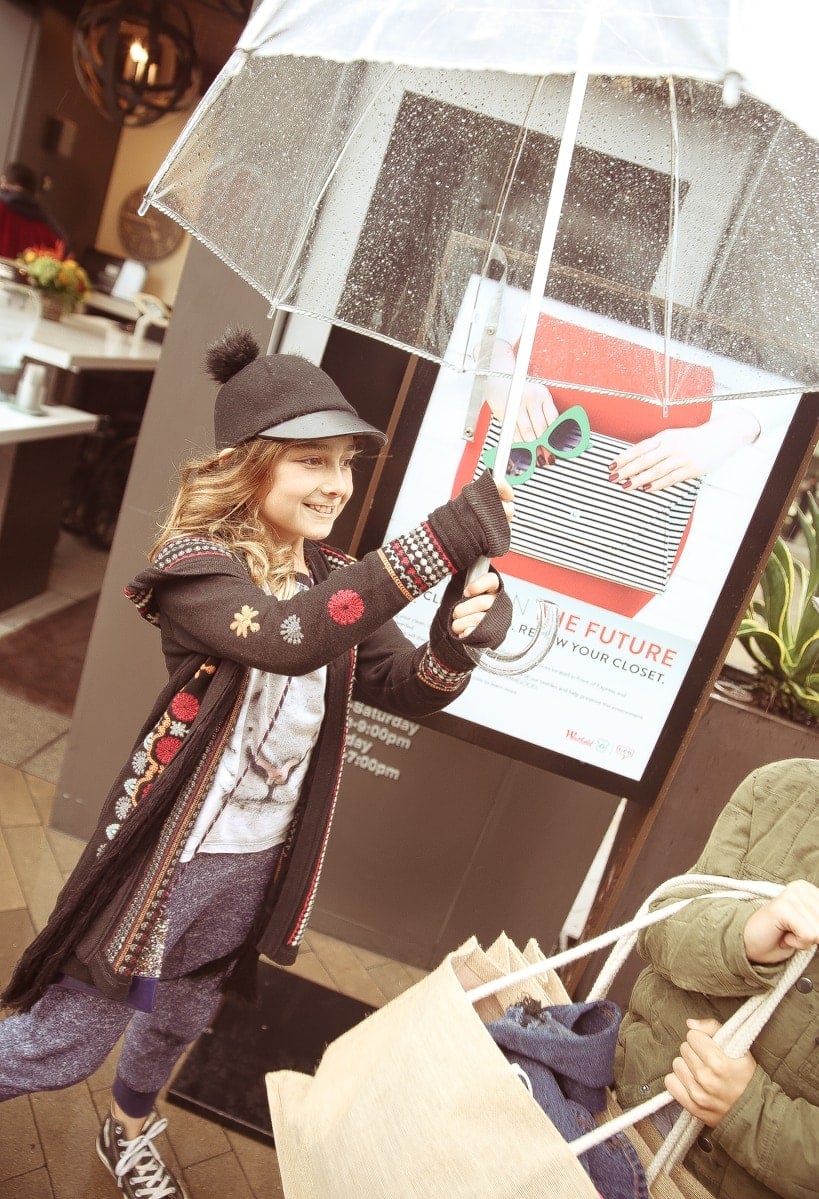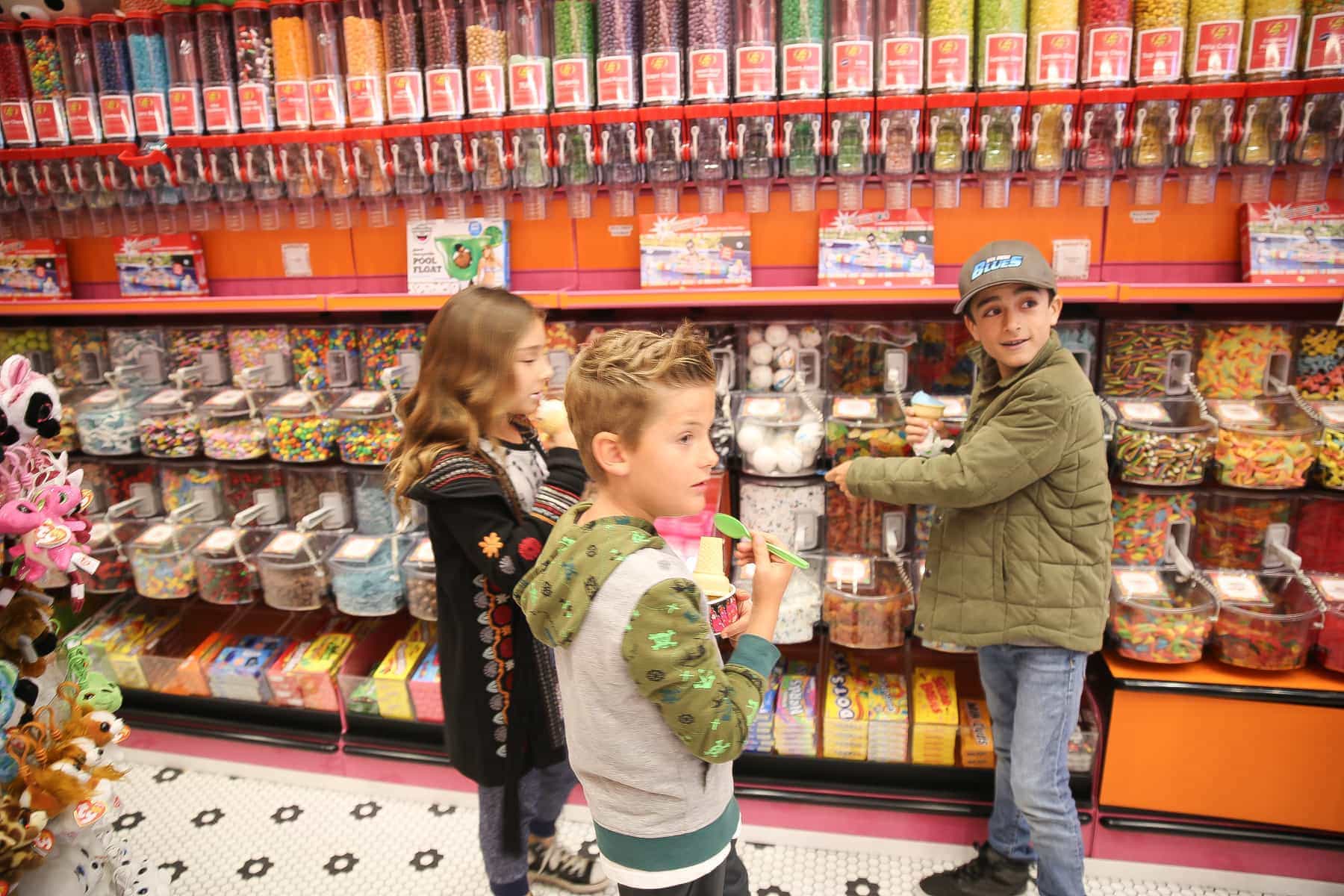 What Happens To The Clothes/Shoes You Turn In?
Reuse & Recycle – Your items will then be reused or recycled by Westfield's partner I:CO (I:Collect) into new products. Items deemed still wearable will find new homes as second-hand goods, an unwearable items are processed to become secondary materials for new products such as cleaning cloth, insulation material, carpet padding or upholstery filling. In a few instances, fibres extracted from discarded items are actually used for new "upcycled clothing" and then resold in retail stores. Pretty cool, right?
Even cooler for all you arts and culture buffs, there are several upcycled works of art on display at guest services. I love how these examples not only show how worn discarded clothing can be transformed into a work of art, but they raise awareness about the environment, conservation and post-consumer product presence. Any proceeds from this recycling program are being donated to GLAM4GOOD, an organization, community and movement that uses style and beauty to make a positive social impact. This initiative will ultimately enhance the lives of everyday heroes and people in need.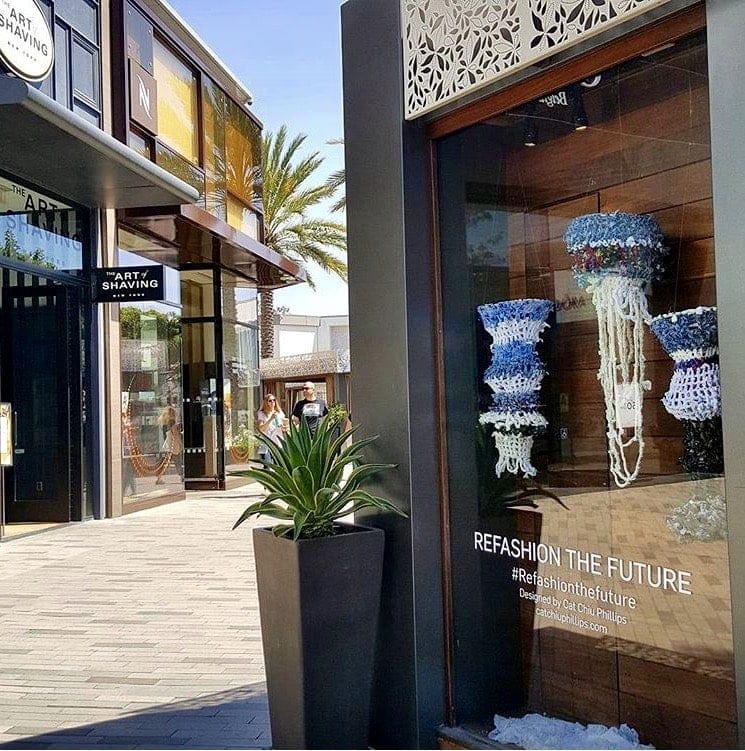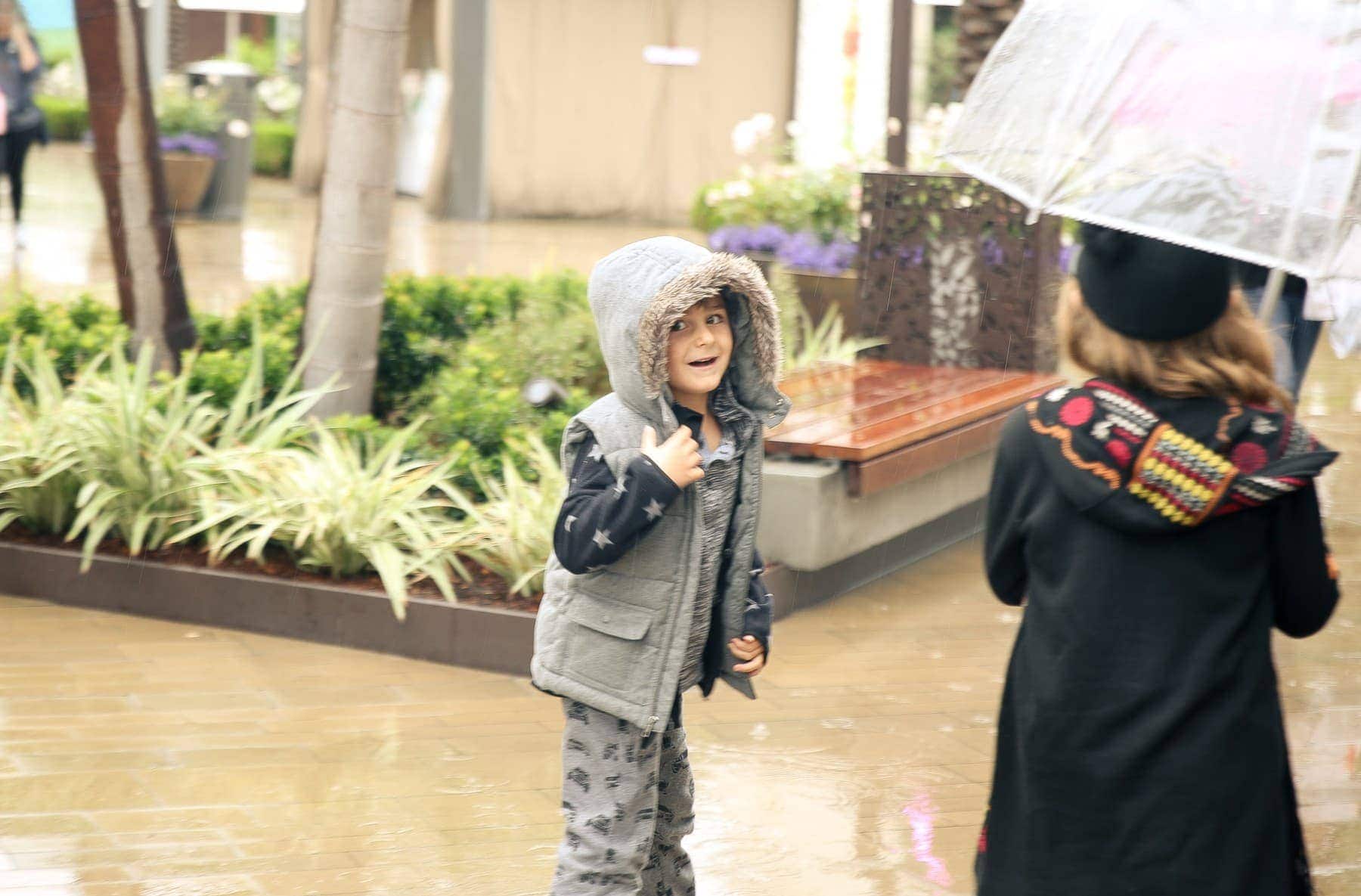 Not at all a coincidence, Refashion the Future was initiated on Earth Day, and will continue throughout the year. Bravo, Westfield UTC! It's so refreshing to see this intentional, actionable and responsible initiative that can be fun for our entire family. Westfield UTC has really become a community connector, preserving the environment, while creating a memorable guest experience, and more importantly, life lessons, which are awesome for the kids!
I don't need a New Year's resolution to reflect upon myself as a mom. Every day, all day, I hope to instill the mindset of giving, and giving often. Refashion The Future enables my kids to recycle, give and receive. They get to declutter their closet with a purpose in mind.  Thank You Westfield UTC for creating this positive program, serving as a great reminder that we can all make a difference, and we're all accountable for our home – planet Earth.

This Post Is Sponsored In Partnership With Westfield UTC! Thank You For Sponsoring CityGirlGoneMom! As Always, All Opinions Are My Own!
Tips for Parenting In Style...
Never boring, always awesome. Keep up to date with the latest from City Girl Gone Mom.