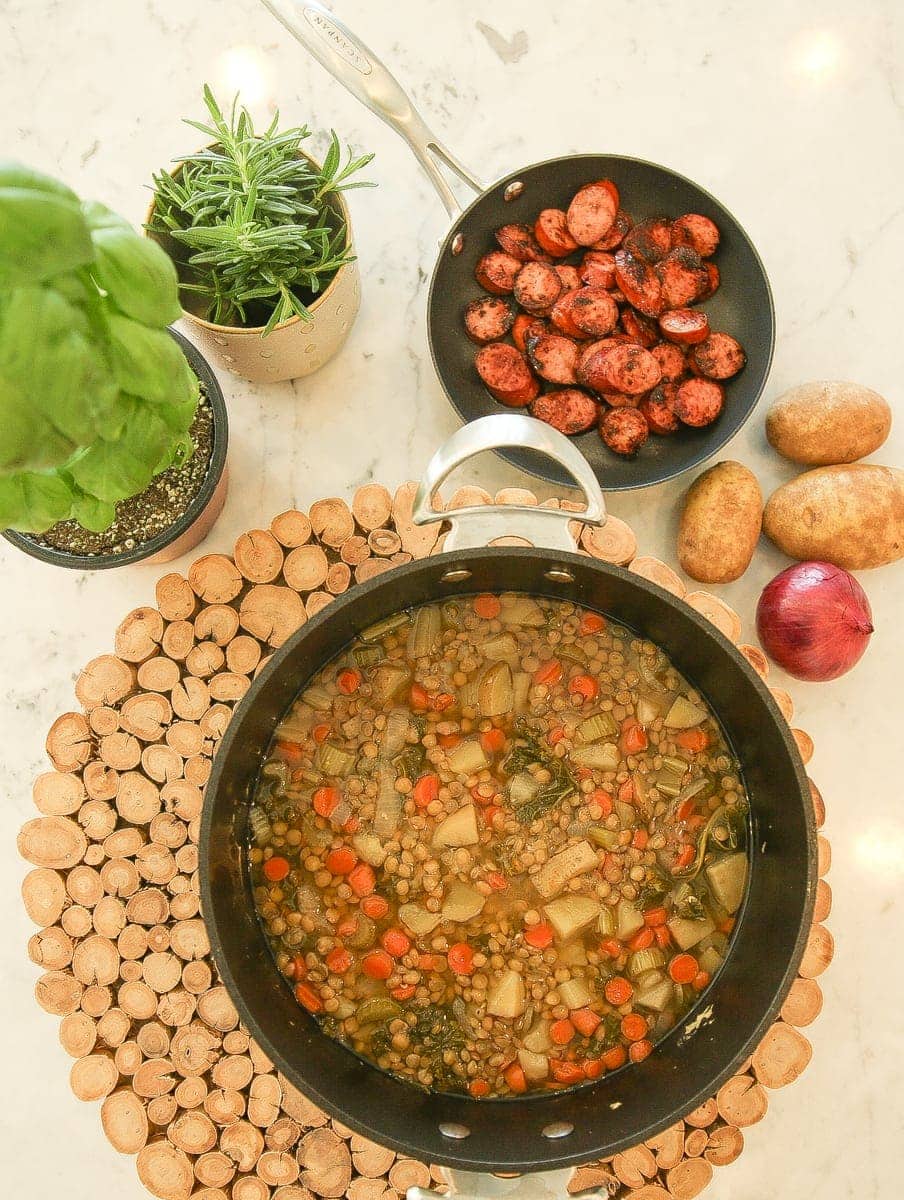 This Post Is Sponsored!  Thank You For Sponsoring CityGirlGoneMom!
When I think back to my childhood, so many stories were shared in the kitchen.  I come from a big Italian New York family, so naturally cooking was the highlight of our days.  It was also the highlight of my grandmother's days when she lived with her 11 siblings in a place where Lincoln Center stands today.  She learned how to cook from her mother (my Great Grandmother Lucia) and happily passed those skills down to me.
Nonstick pans have always been my go-to when cooking for my family.  I have always been a fan of the way the food slides off easily, and it's great to use less oil for healthier meals. However, with teflon having a questionable past, I simply cannot take the risk for my family.  Pans should not be dangerous when they are heated, that's why it is crucial for me to choose a brand that is safe, with a nonstick effect and easy to clean.
Sure, we take time to buy organic, eat organic and avoid processed everything when we can, but food isn't the the worst of toxins that can be present. Sadly, our cookware may also be contributing to our toxic state. Thanks to the ScanPan Pro IQ line of exceptional pans, the presence of toxins is one less thing I have to worry about.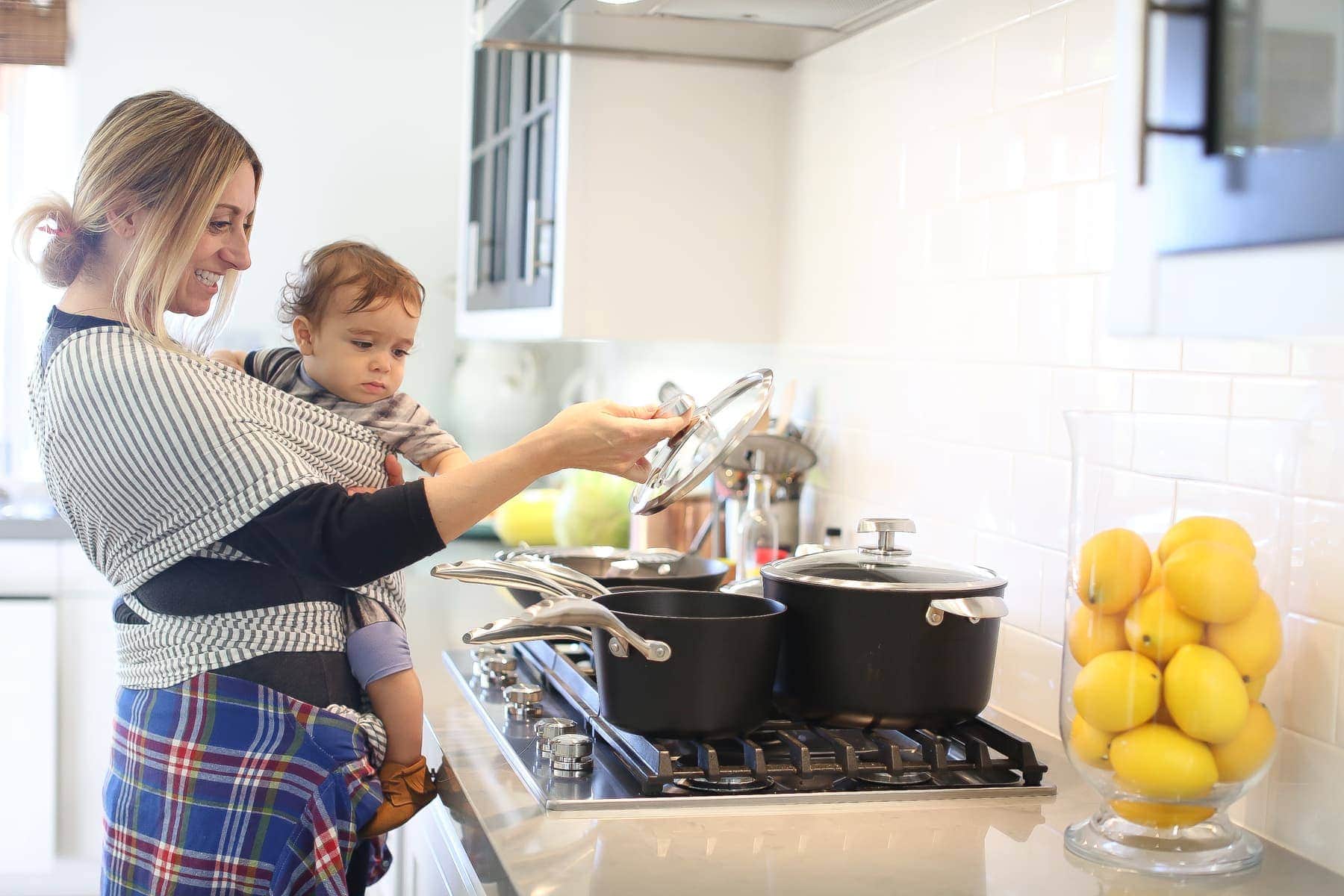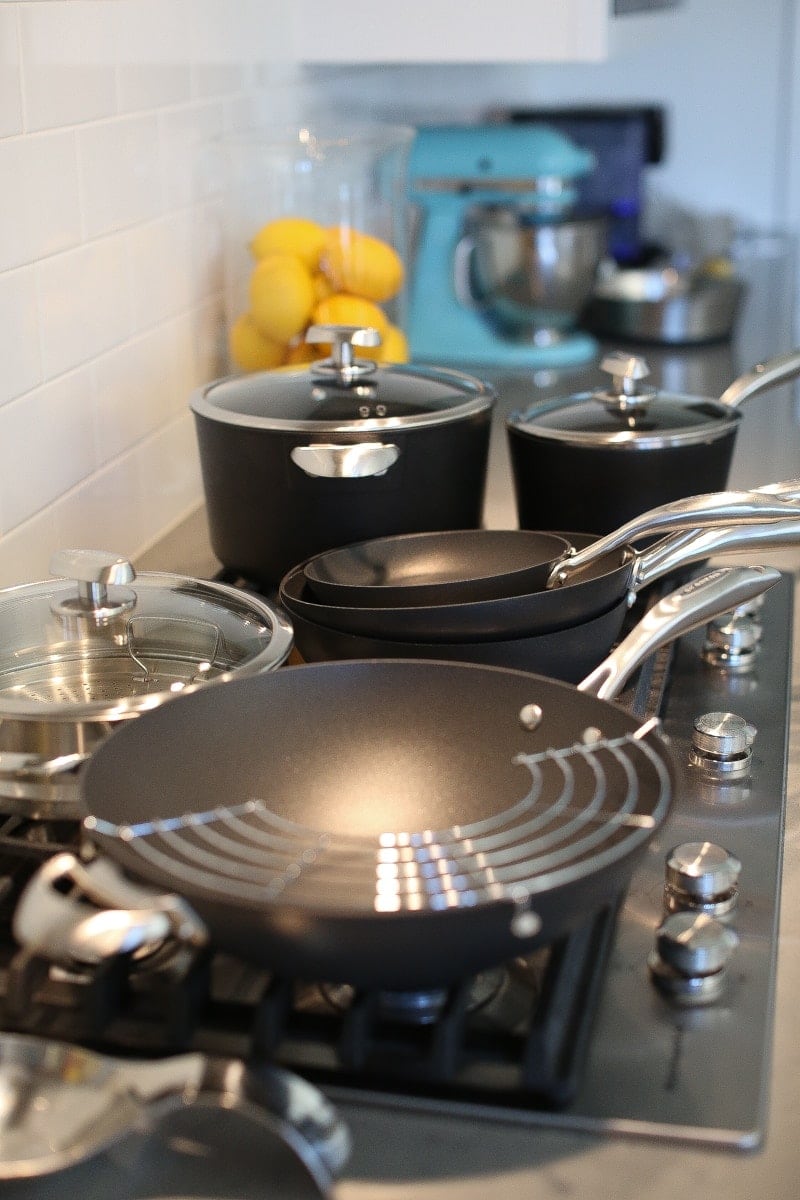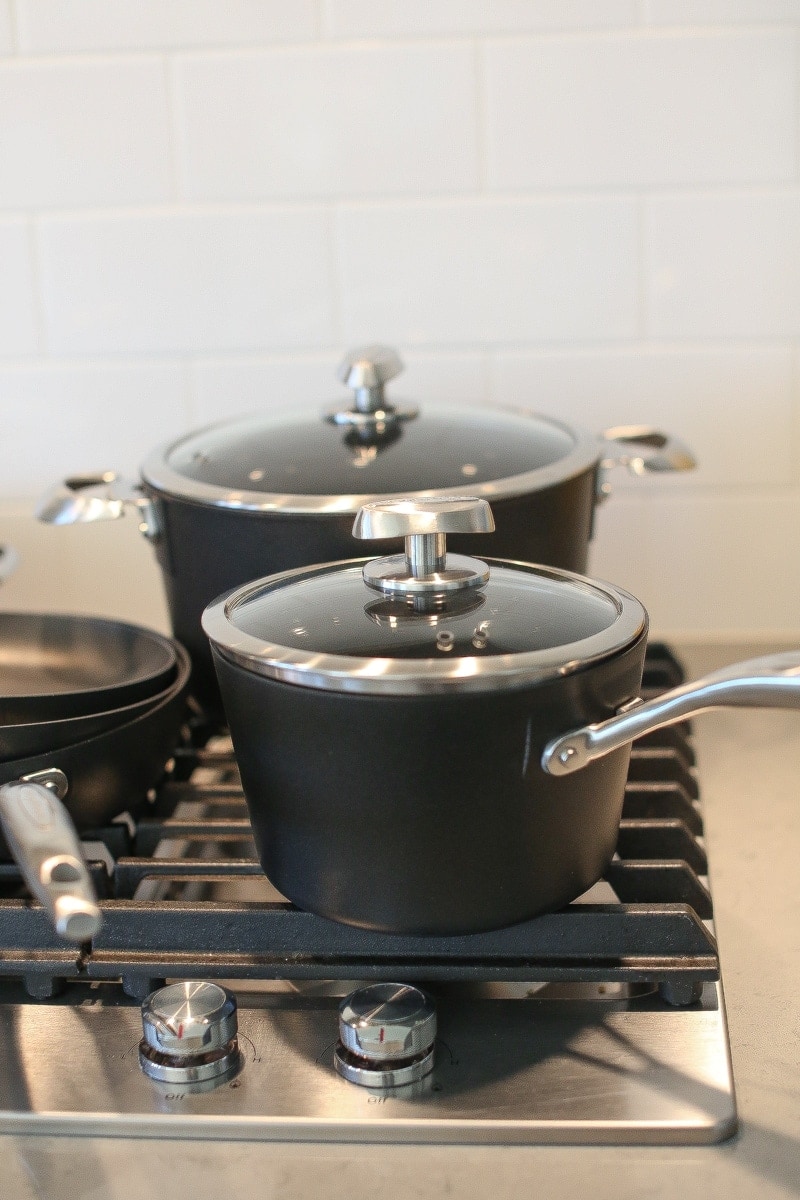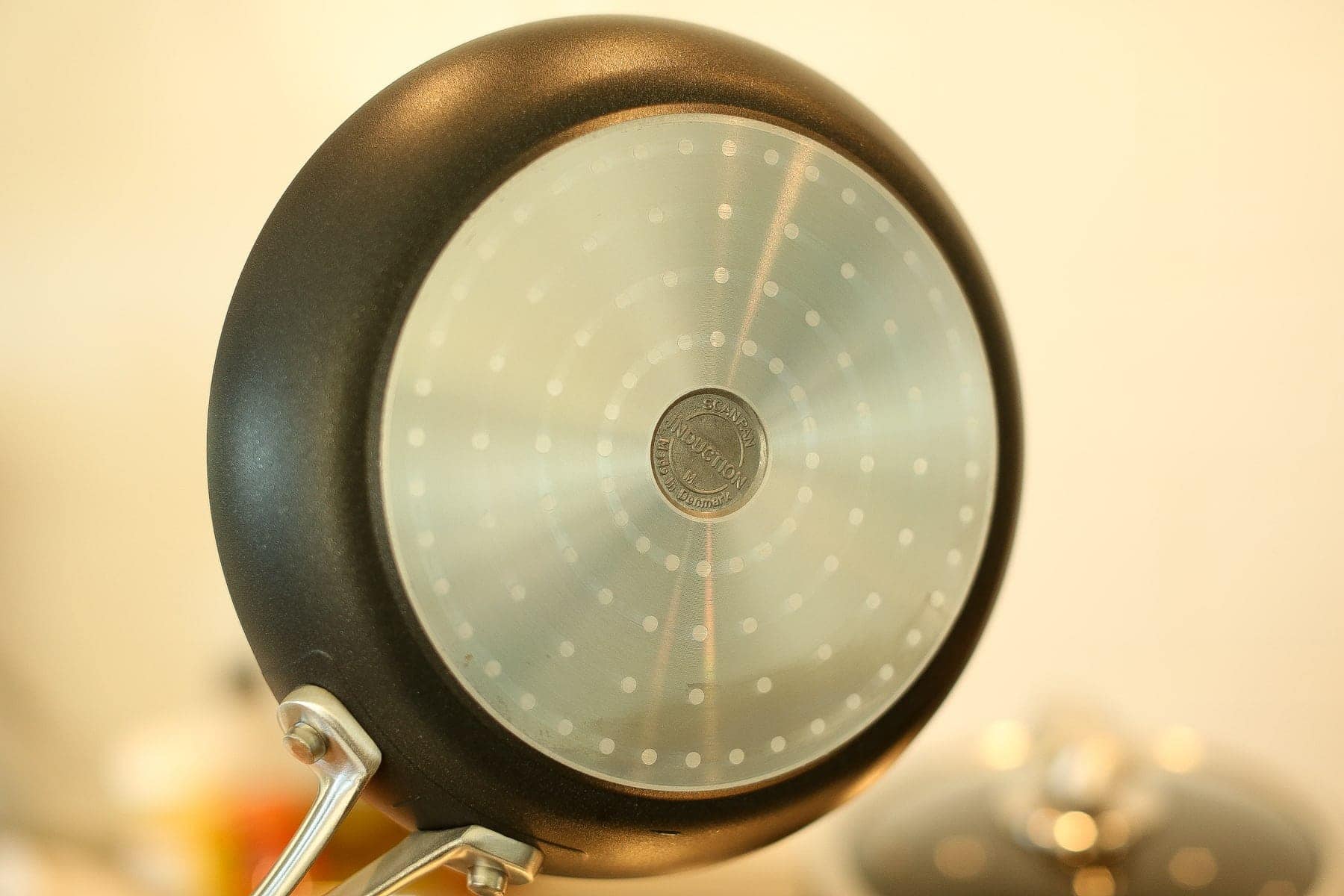 While visiting Sur La Table recently, I learned about the most eco-friendly, non-stick pans on the market.  Everyone in the store was raving about Scanpan's brand, so I grabbed my first one and gave it a try.  To be completely honest with you, I was obsessed from day one.  Scanpan is the first producer of nonstick cookware certified to be PFOA free, so it's safe for your family and the environment. I love the way this company is lessening their carbon footprint on our planet, while keeping families safer with their exceptional eco-friendly cookware.  Like most parents, when it comes to your family's health, we all make investments to protect them.
Superior Design For Expert Results
Scanpan's ceramic titanium surface is safe for use with metal utensils and allows for browning, braising, searing and deglazing—things you can't do with traditional nonstick. (Even though it's safe, I still opt not to use metal on these beautiful pans, I highly suggest these spatulas and tongs to avoid any unwanted scratches.)
These pans are made in Denmark, and come with a lifetime warranty.  They promise not to blister, peel or fall apart.  Score, for a family that cooks most days.  Even though I prefer to clean them by hand, they are dishwasher safe.  Scanpan guarantees quick and even heat distribution with no hot spots.  Both pans and lids are oven safe to 500°F, which is great for those casseroles and things like brisket.
After trying out the entire ScanPan Pro IQ line as well as the wok, one of my favorites is the 8″ skillet for cooking eggs over easy.  I love that I do not need to add any oil, just a little water for steaming and the eggs slide off perfectly.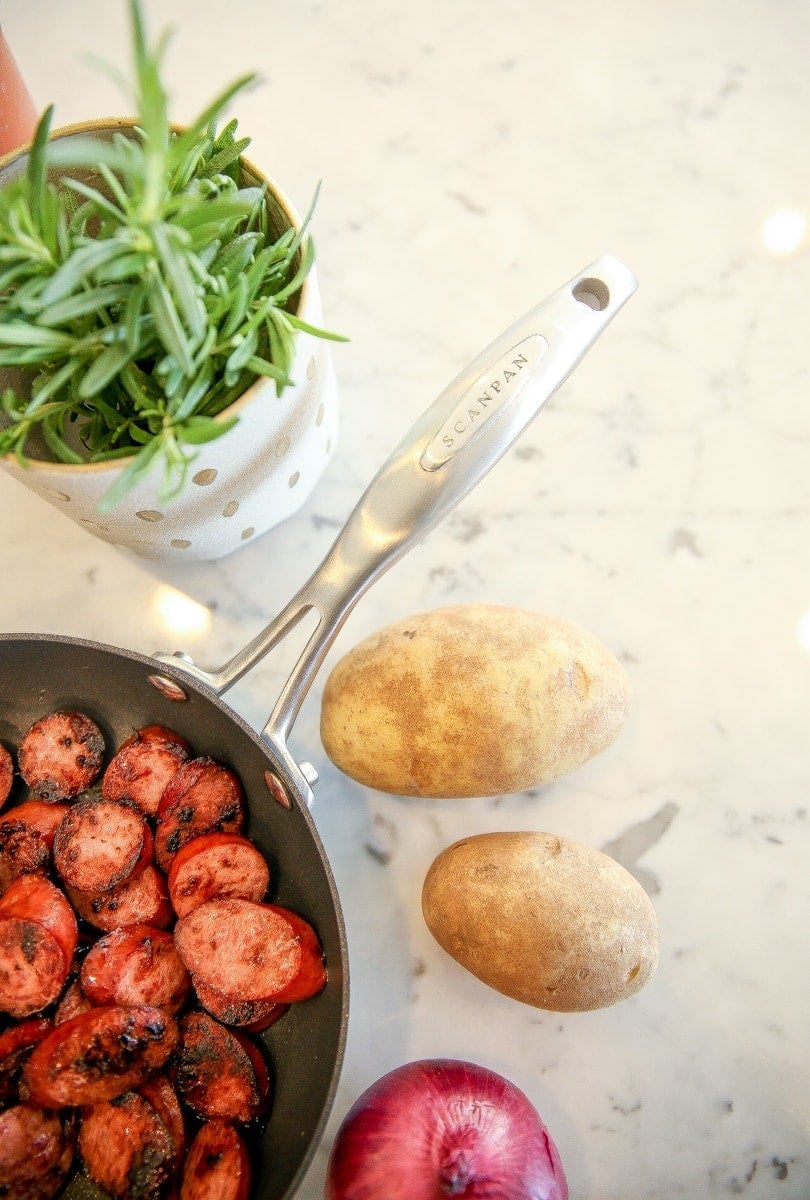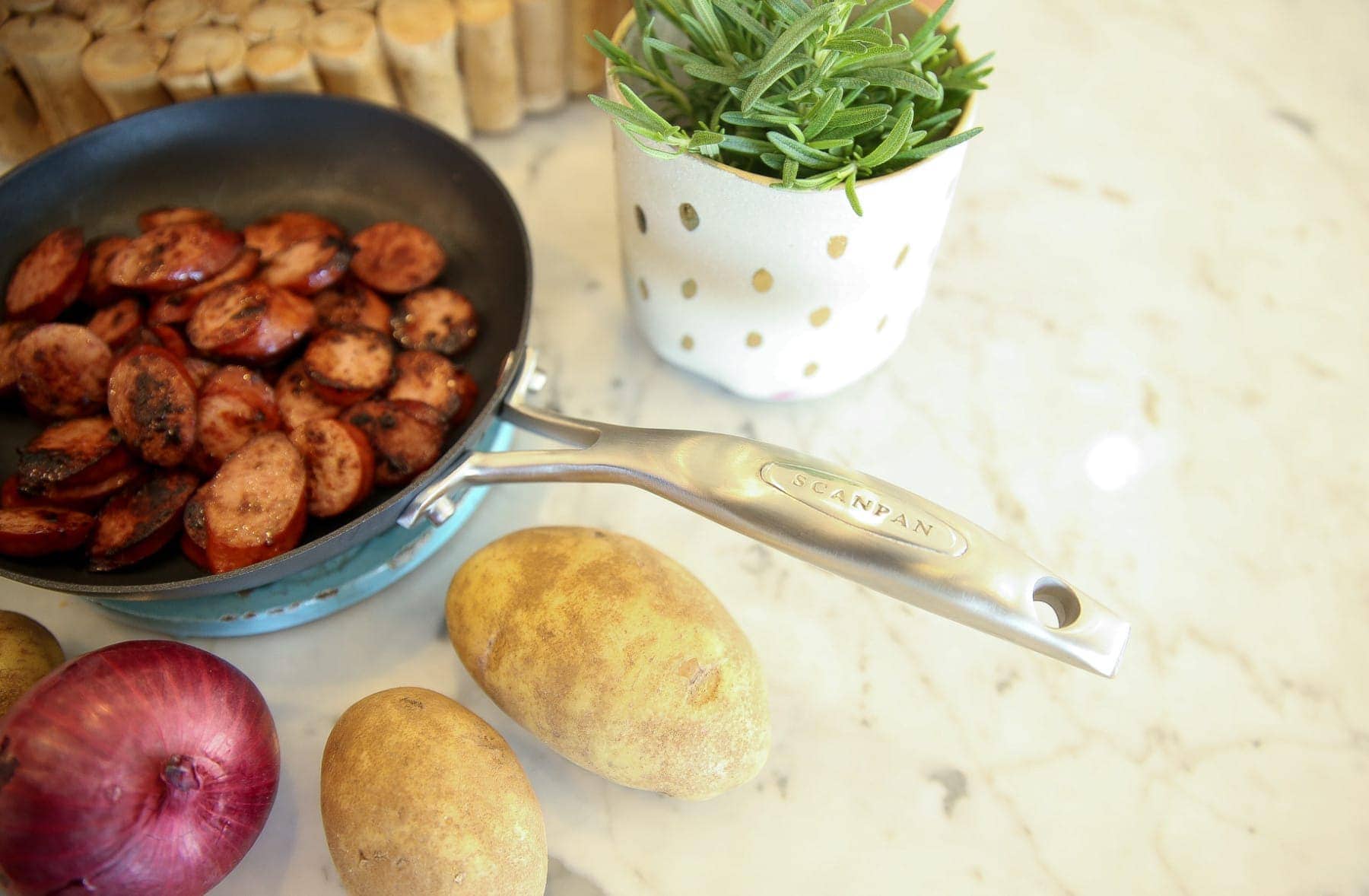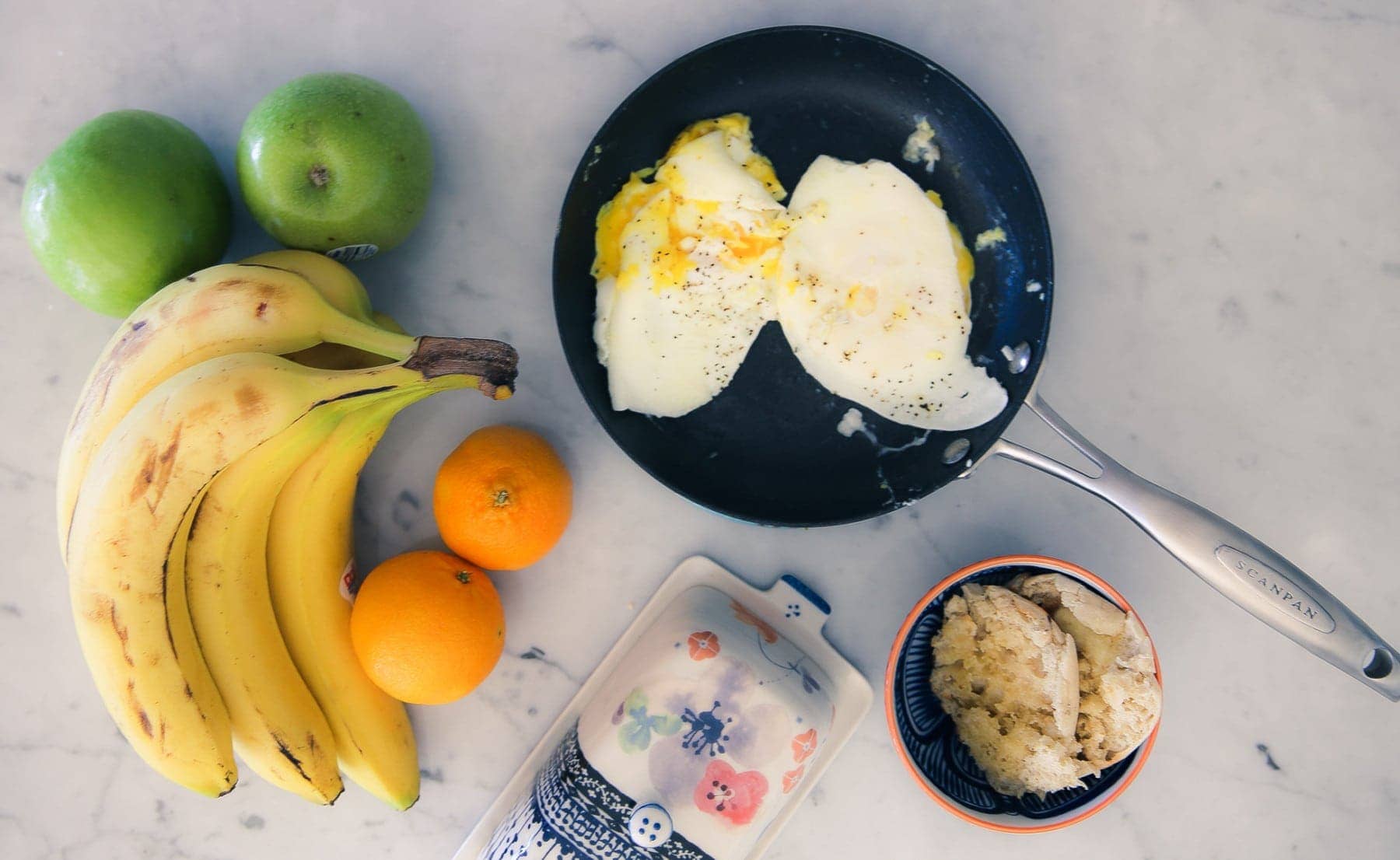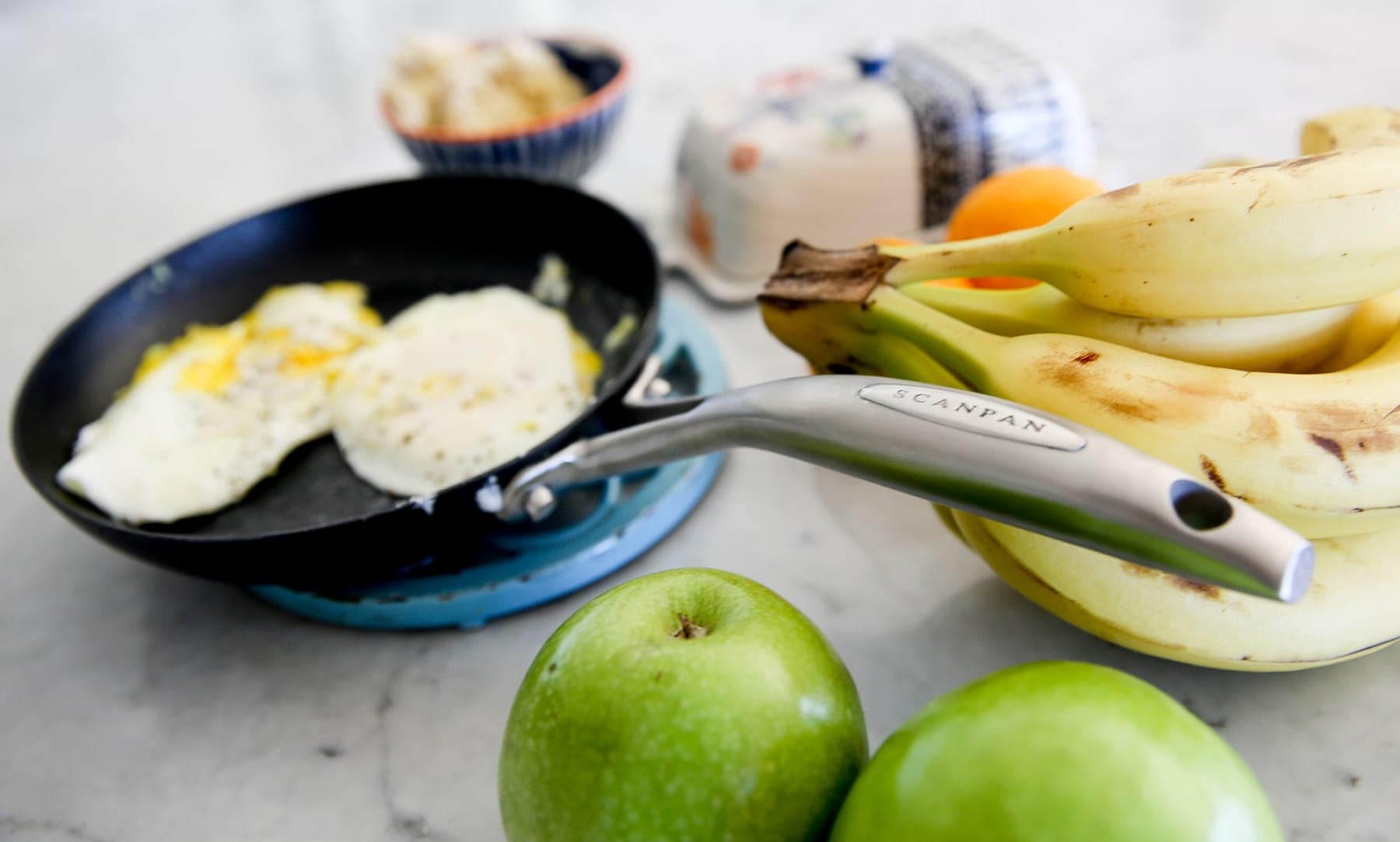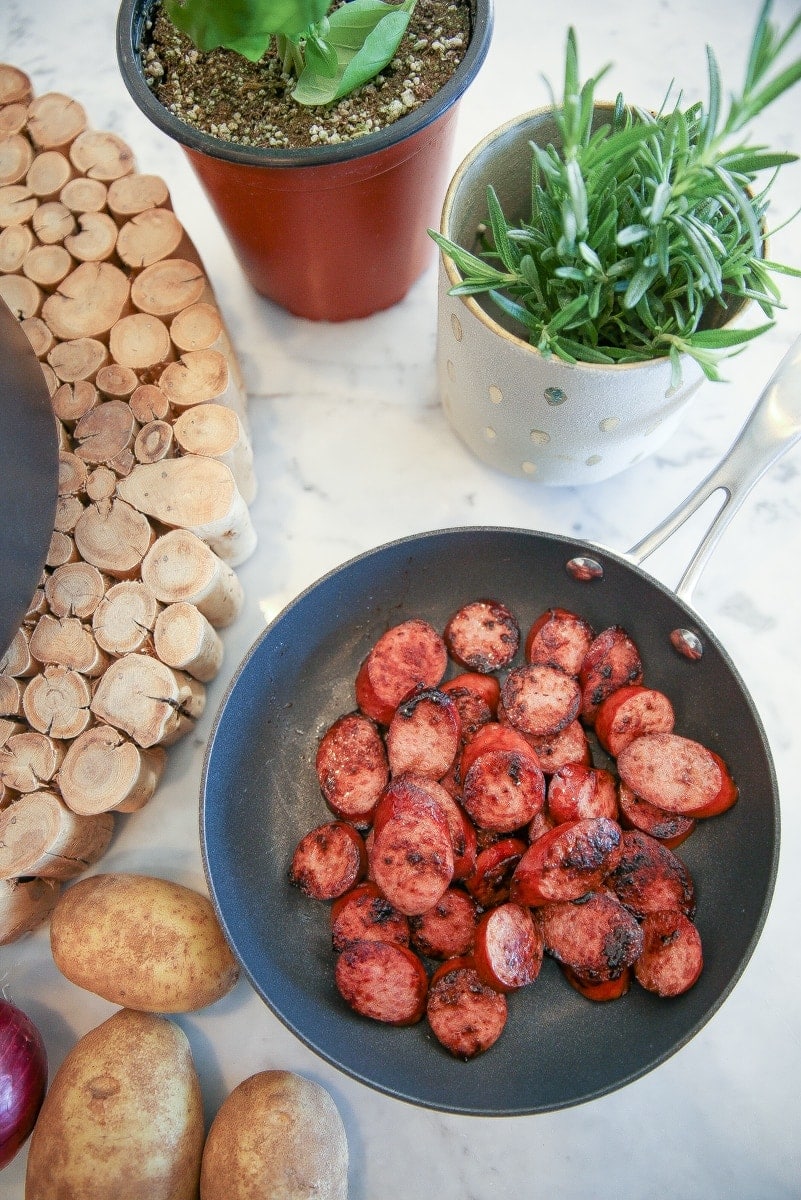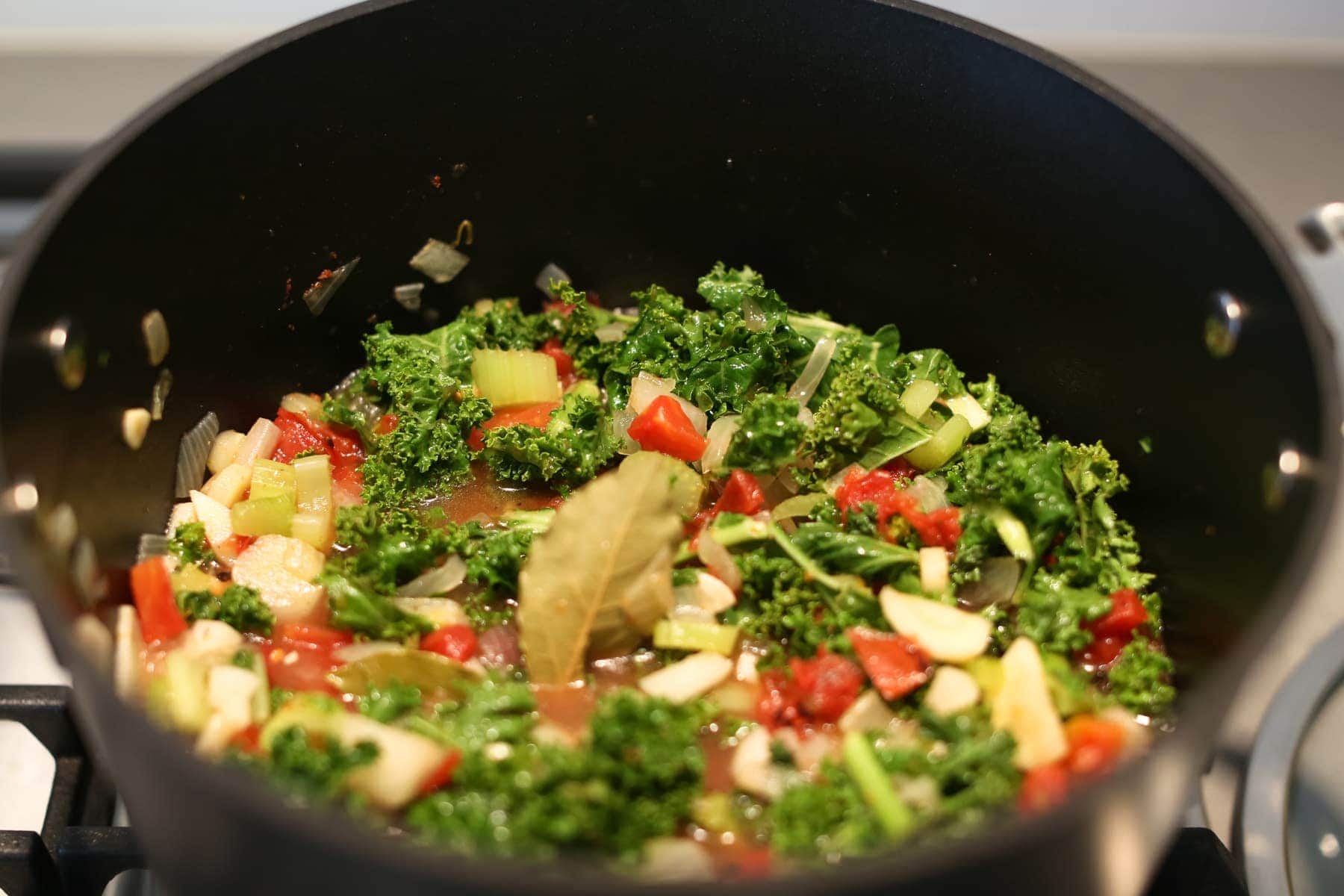 Passing On Traditions
Like Grandma Lucy, I too like to tell tales in the kitchen. Bonding with my children while cooking is still one of my favorite things to do. I love to teach them that there is nothing healthier than a home cooked meal, and I can't wait for the day that they can cook for me. My heart explodes watching how much they love to help me in the kitchen. If Grandma Lucy were here today, she too would be really proud of these moments shared over preparing meals.
Feeling loved and knowing they have purpose is all my children really want. There's no better bonding than that of a family sharing stories, recipes and working together as a team in the kitchen. Having our kids work together toward the same goal, and giving each their own opportunity to complete a task, gives them a feeling of closeness and joy while creating something yummy to eat. Truly, the Italian mom dream! These kids are not just siblings because they share the same genes, but more so because they share the same memories that will connect them to a much stronger sibling-hood.
Scanpan's uncompromising commitment to safety has taken the worry out of toxic pans and has truly made cooking and cleaning more enjoyable and hassle-free.  We now can focus on preparing fun, healthy meals and memory making experiences just like Grandma Lucy did for me.
Read on for another great GIVEAWAY!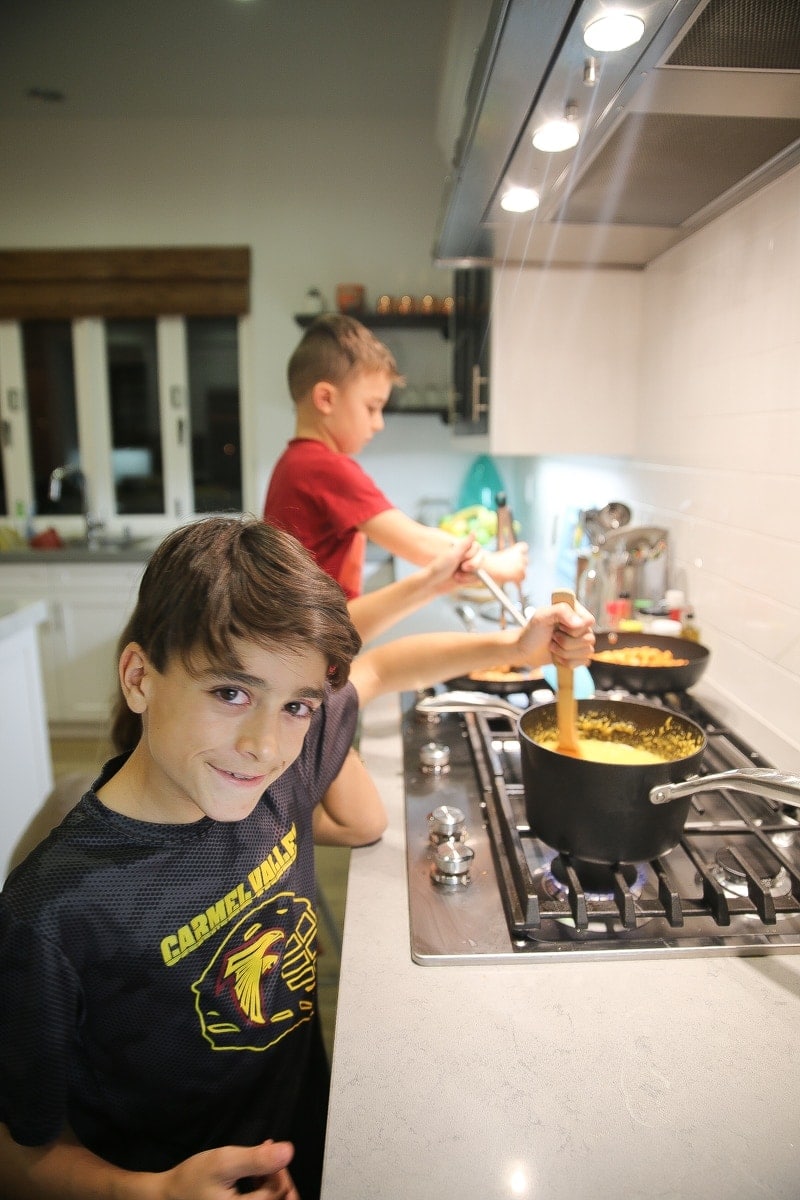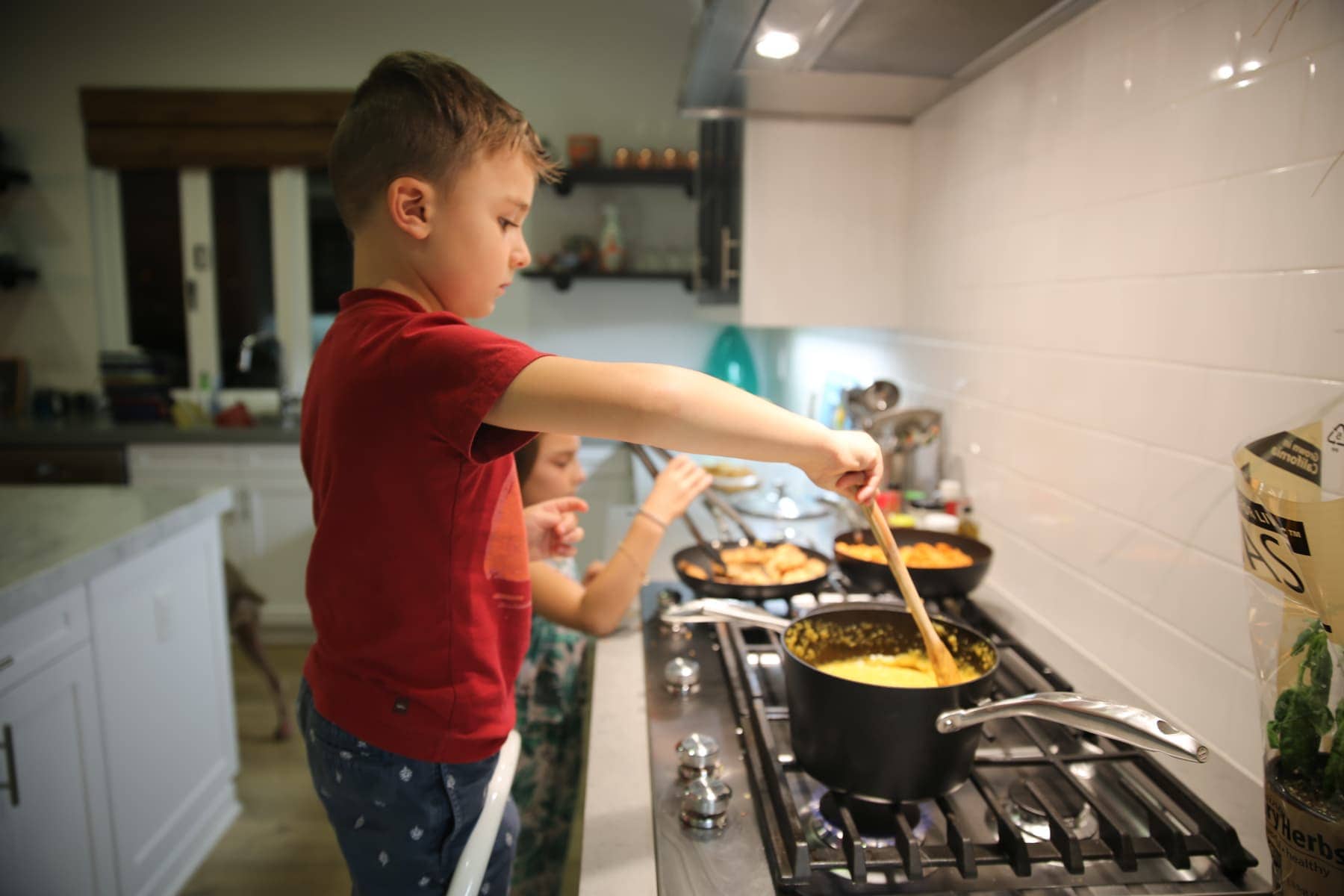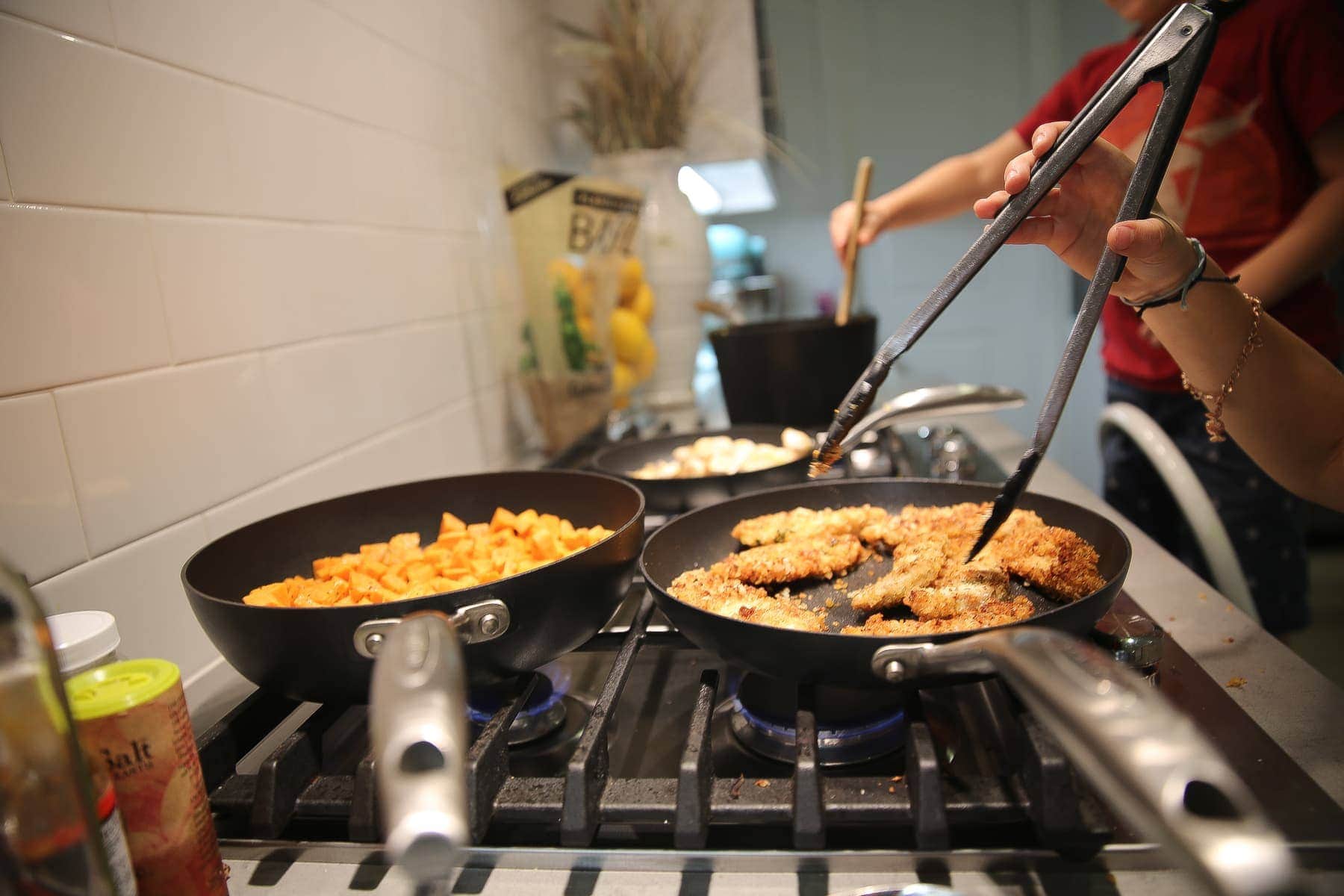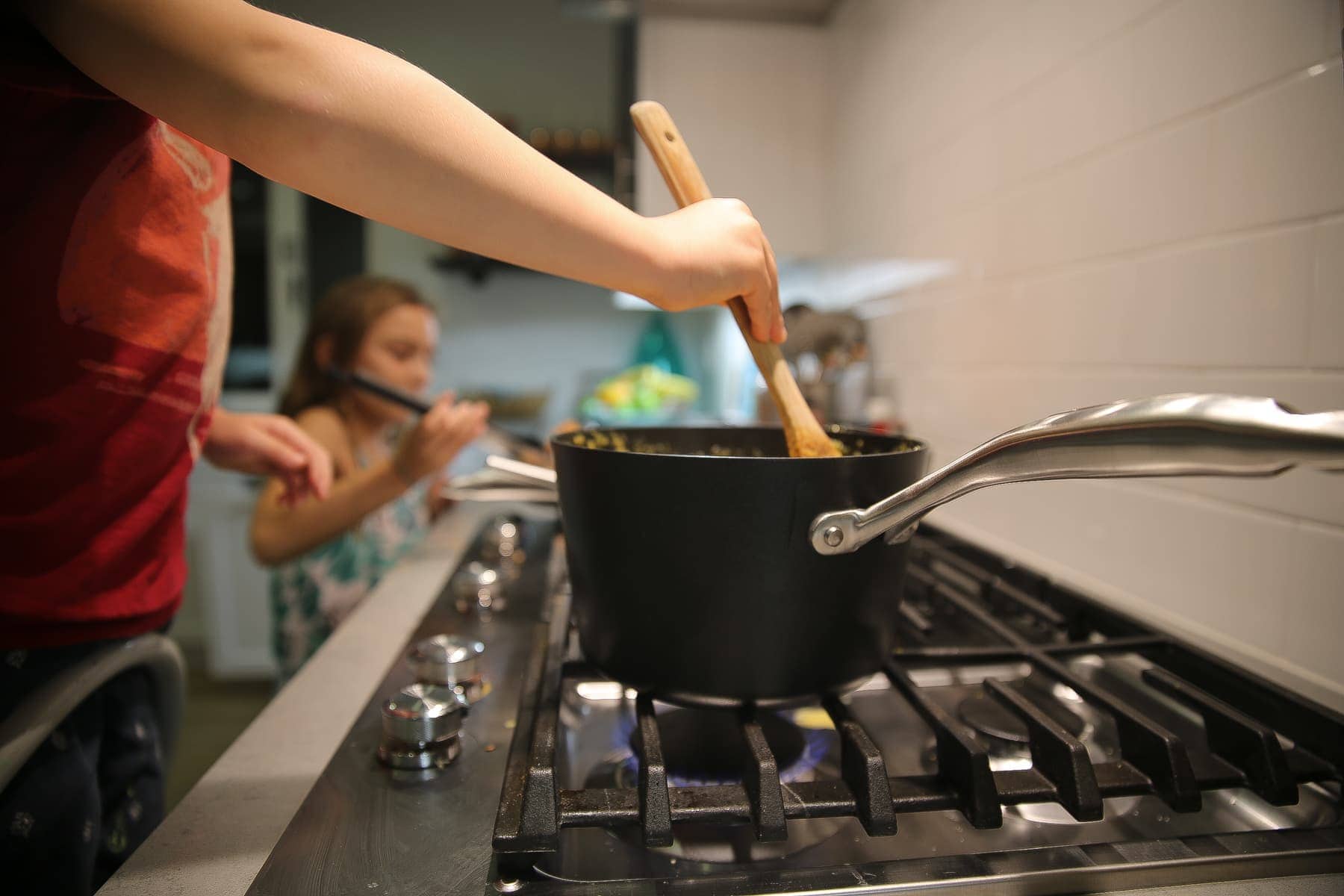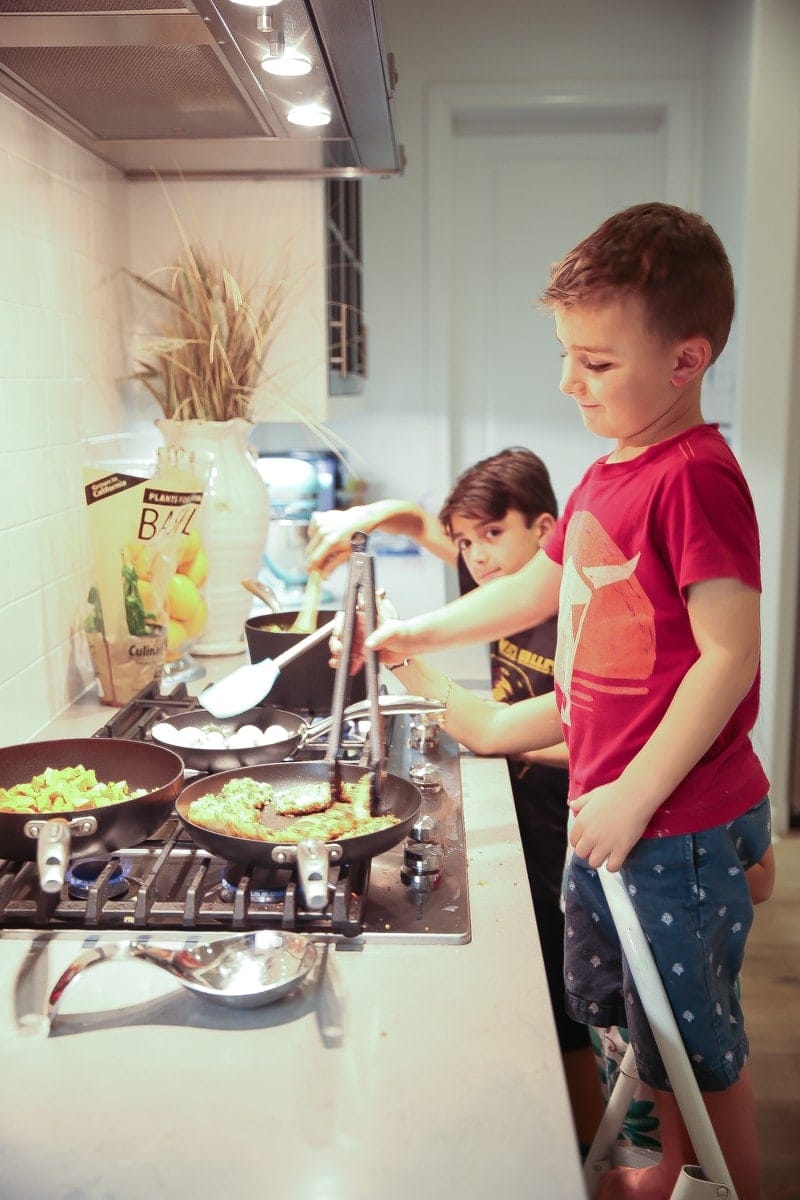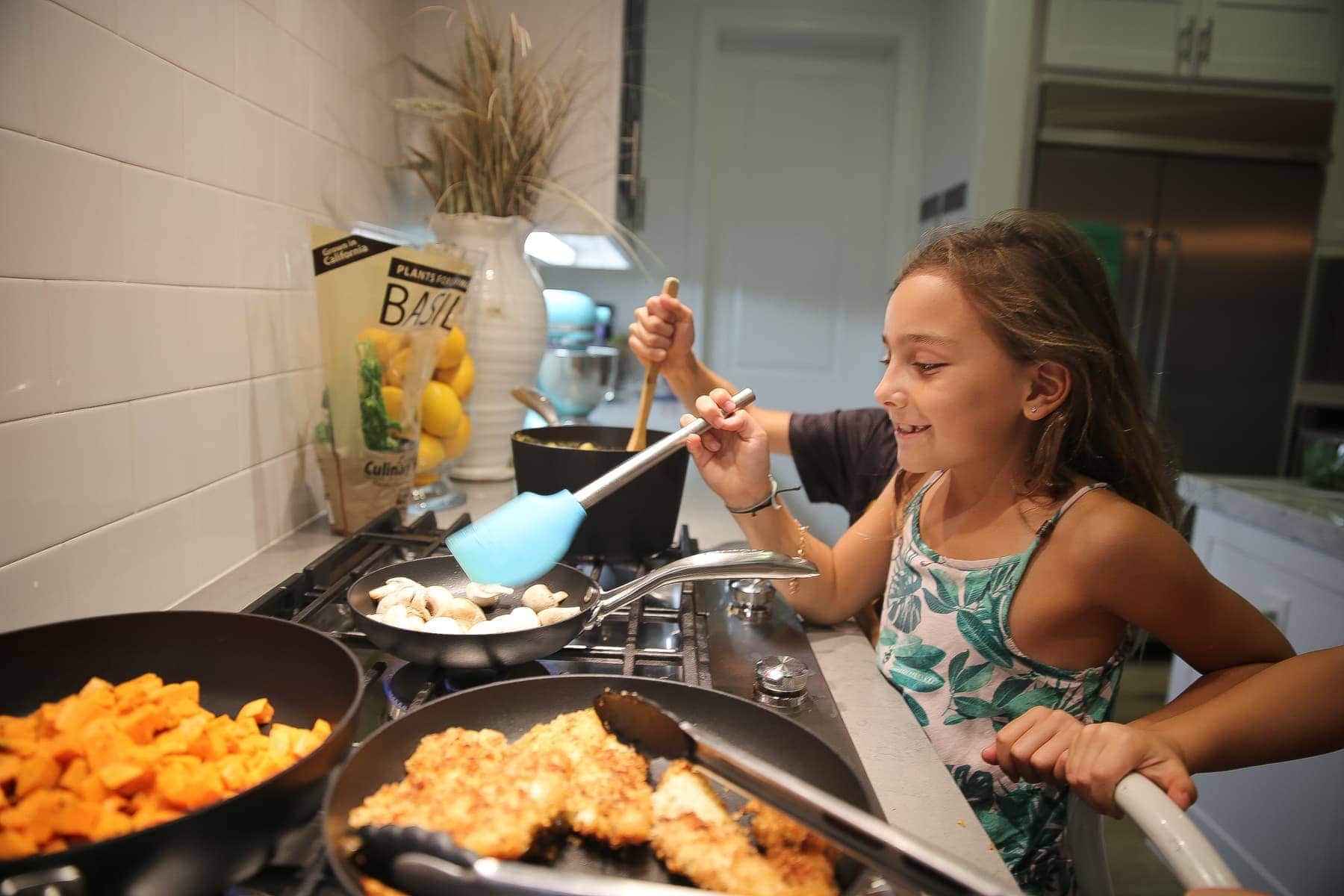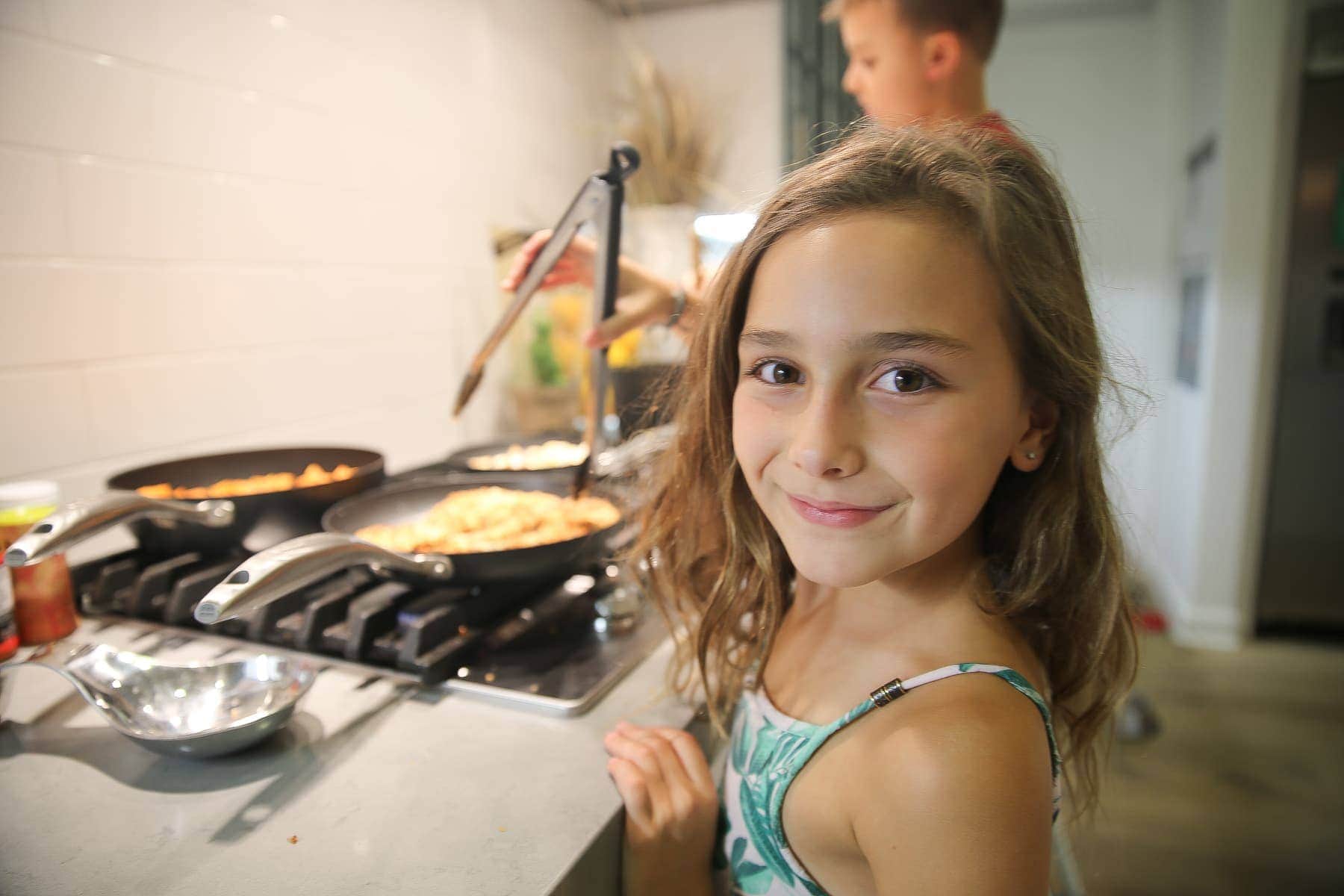 Besides bonding with my family in the kitchen, nothing makes me more happy than being able to share stories (and great deals) with you! Great news: Scanpan Pro IQ Nonstick 9-Piece Set, typically retailing for $1300, is currently on sale for $479.99.
Plus, Scanpan would like to give one CityGirlGoneMom reader their 60th anniversary frying pan.  I am obsessed with the waffle-patterned cooking surface that creates air pockets for better food release.  It's also embossed with a 60th Anniversary logo on the flame guard to commemorate Scanpan's wonderful milestone.
Here's what you have to do:
Follow both @citygirlgonemom and @scanpanusa on Instagram!  Post a photo of your family in the kitchen and hashtag it #scanpan60th !  Tag two momma friends! Winner announced in one week! GOOD LUCK!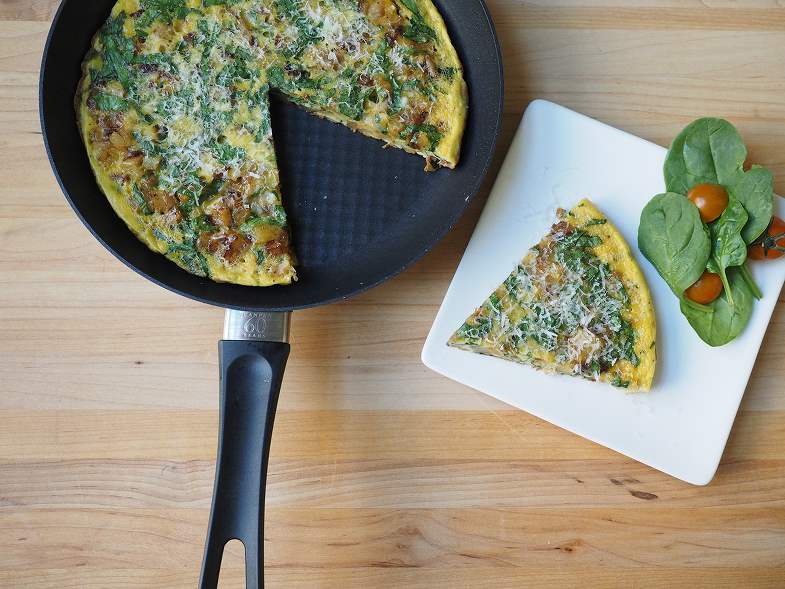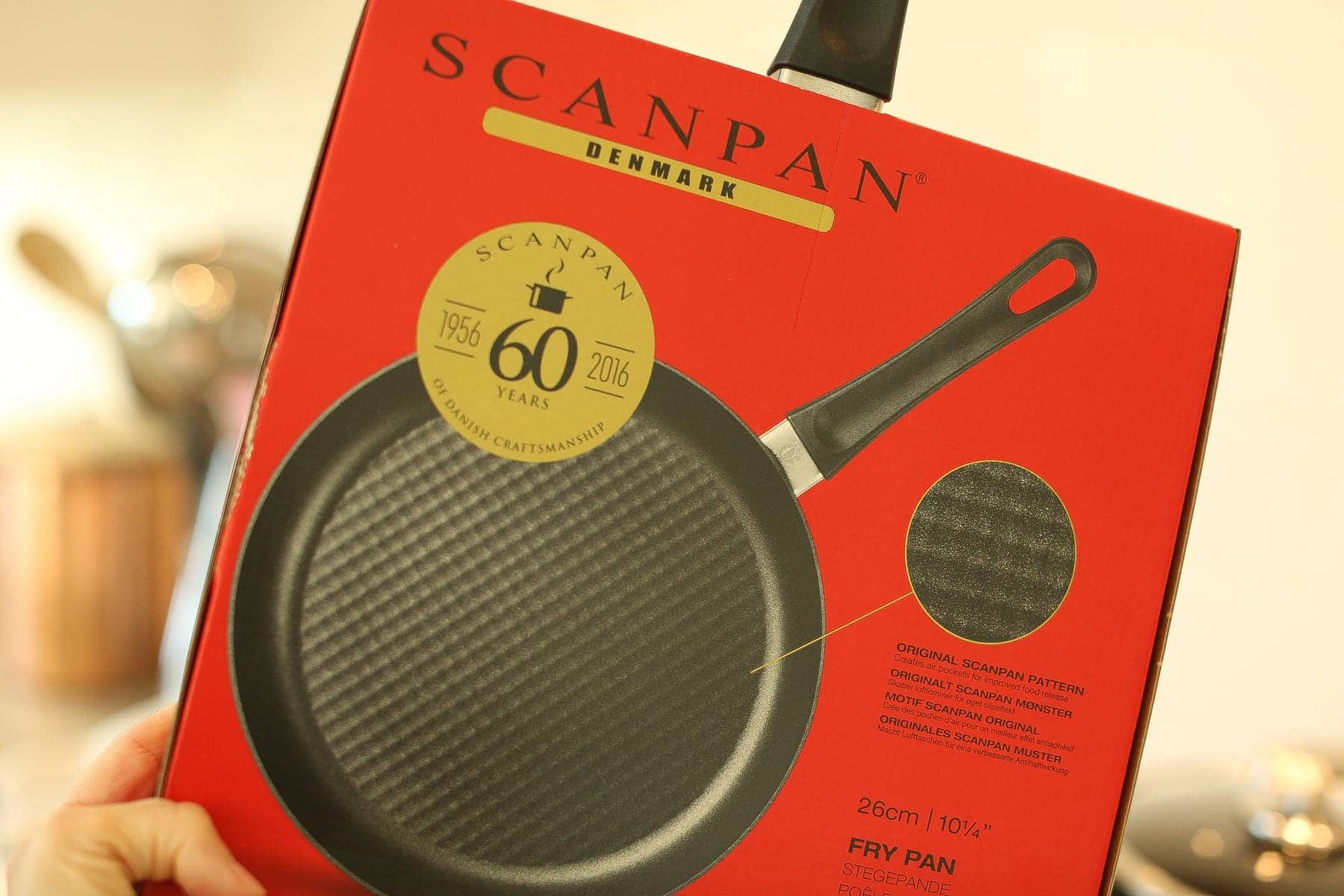 This Post Is Sponsored! Thank You For Sponsoring CityGirlGoneMom!
Tips for Parenting In Style...
Never boring, always awesome. Keep up to date with the latest from City Girl Gone Mom.