Comfort is king in our home. Yes, I want things to look good—but if they don't feel good, what's the point?! After a long day, there's nothing I want more than to settle down and get cozy, which is why I've turned to Arhaus for pretty much every cozy throw blanket, pillow, couch, rug, and mattress in our home. On that last note, the mattress. To die for, you guys! I bought one for us and loved it so much I got another one for our guest room, too.
I mentioned a while back that I gave this space a much-needed refresh. So I had switched it to my home office in the thick of the pandemic and only recently updated the look. Arhaus was my go-to to give the room a really elevated, yet intimate and welcoming feel. I switched up the wallpaper, added a wood statement wall, and brightened the room with some dark accent decor pieces to keep a cohesive theme with the rest of the house. The mattress to me is the finishing touch to this room. Having a high-quality bed, one that guests will actually enjoy, was one of the top priorities for me. And guys, I seriously can't say enough good things. It's a must—especially if you want your guests to come back!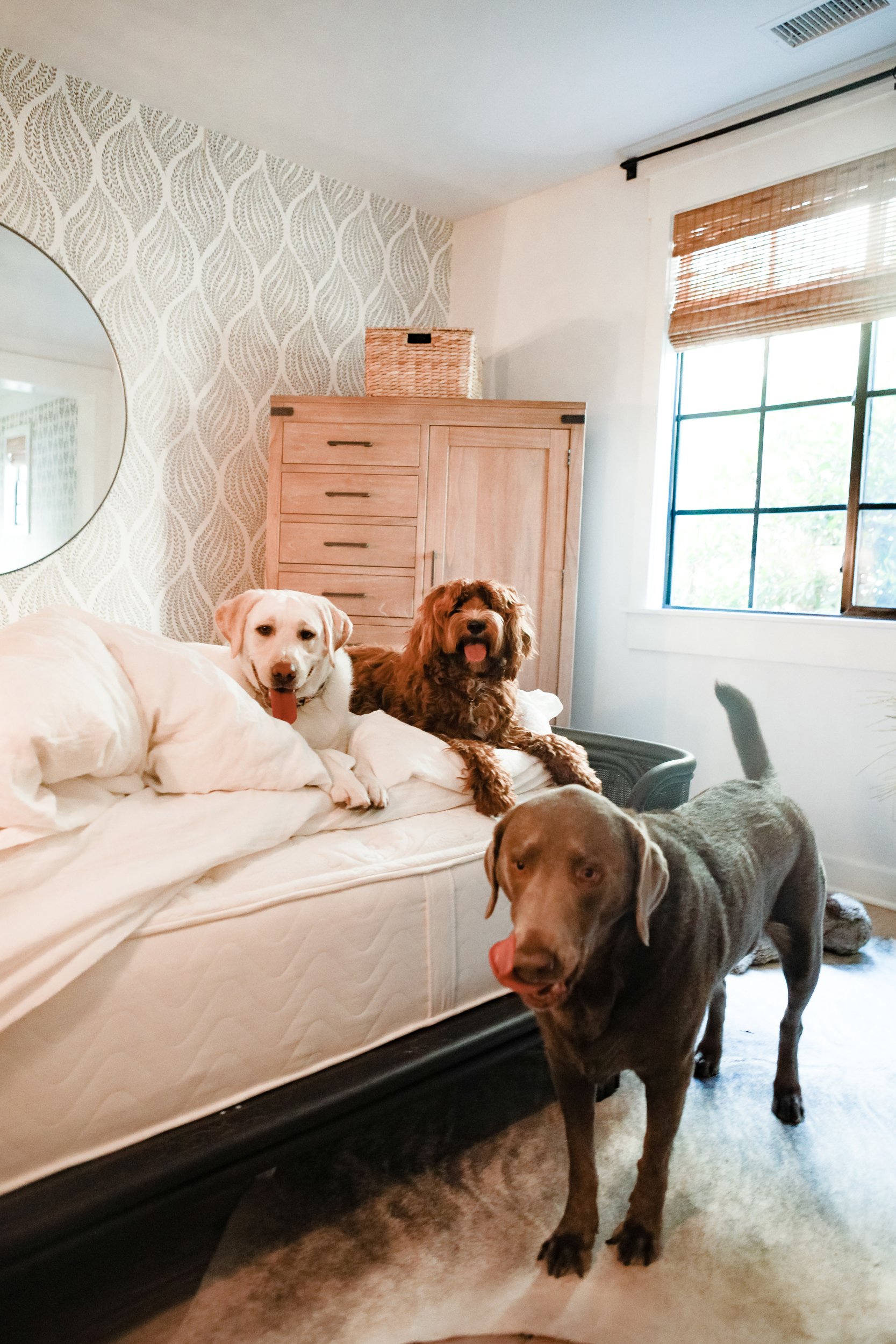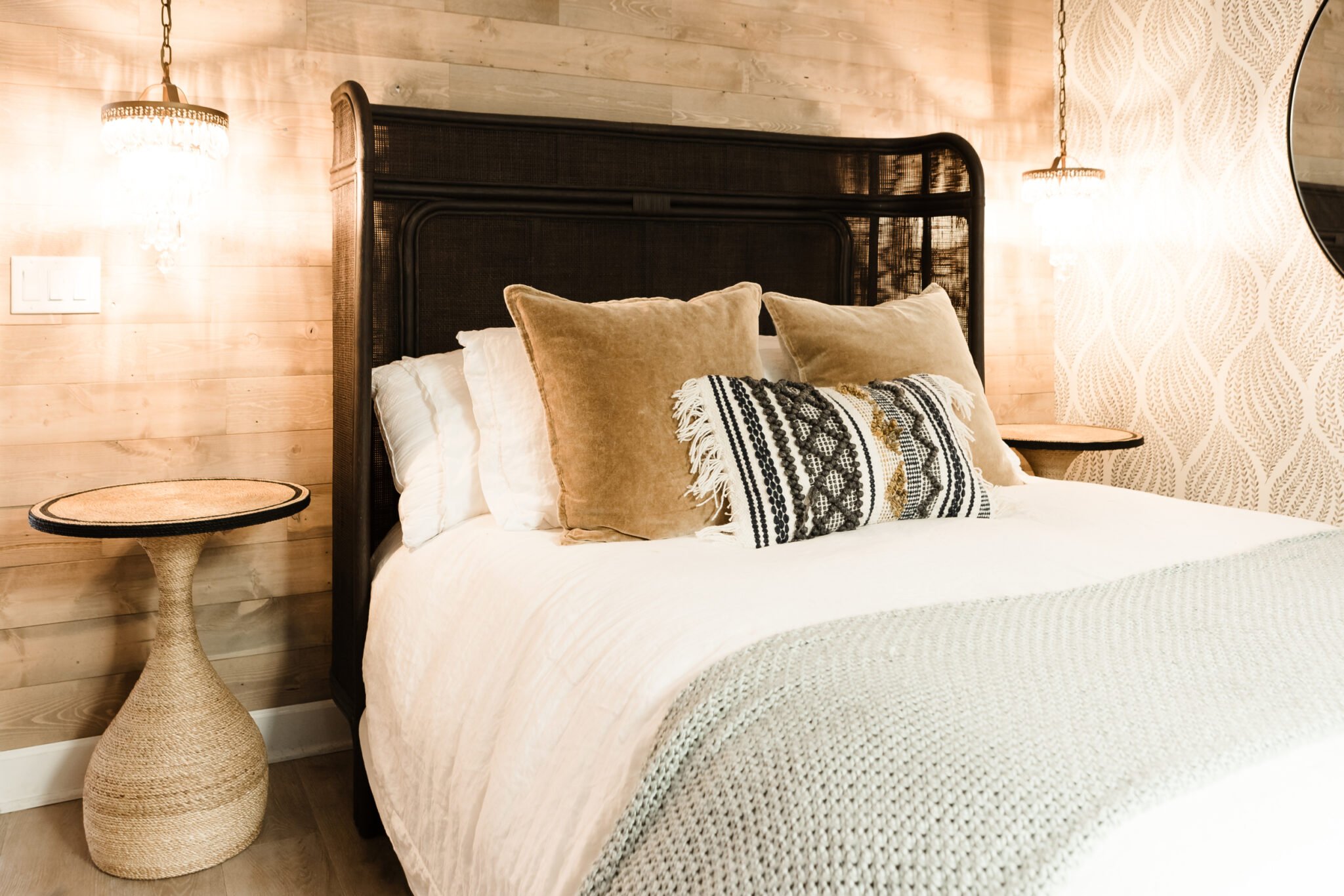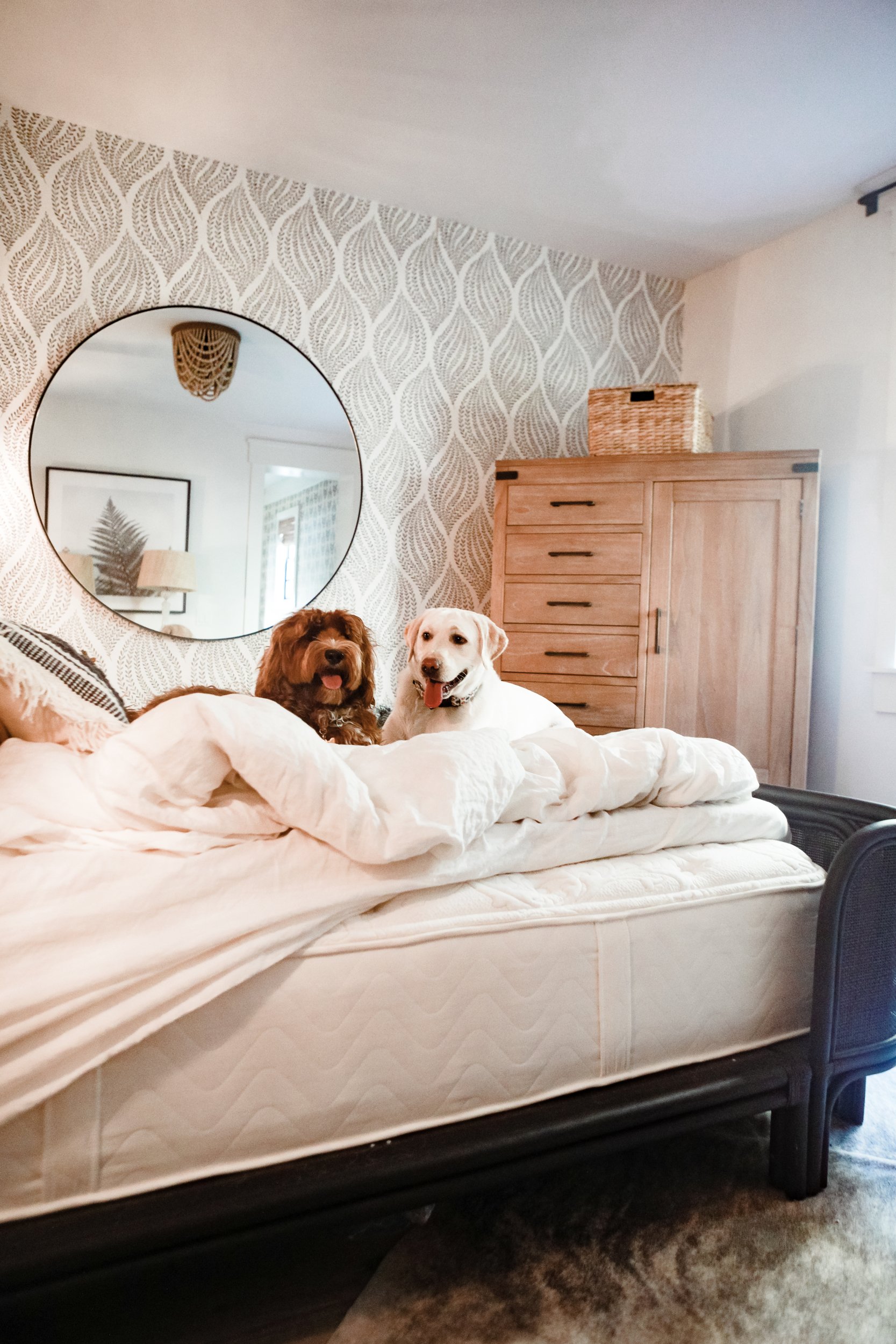 Relax With Retreat
A good night of sleep can make or break you. I was so pleased with our mattress from Arhaus because of how plush it was. We went with the Retreat Plush Mattress and it was that perfect balance between soft and firm, literally like a cloud! A total dream. The difference is in the quality. All of Arhaus mattresses are made by a family in upstate New York who specializes in crafting the most high-quality, luxury mattress to whisk you off to dreamland. There's a heat-tempered center, a top layer to provide cooling, and edge-to-edge support. As you can see, the pups love it. It's a perfect blend that without fail provides a solid, restful sleep for my guests—and me when I fall asleep in there on accident.


Elevated Touches
To really cradle a mattress of that quality, I wanted to up the style game with the bed frame. I fell in love with this black rattan-style frame. It feels chic, yet cozy and laidback. I love the way it hugs the top of the mattress, giving that extra touch of comfort. To give the space some more texture, I went with this Breezy Blossoms Wallpaper. It's subtle enough while still providing some more depth and warmth to the space without being a huge wow statement maker. I also love this circular wall mirror, giving it a modern feel and helping to break up the wallpaper.
Another key element that I think really defined the space were these Santa Barbara End Tables. With a rustic coastal vibe, they lend themselves well to my coastal farmhouse aesthetic. They fit the vibe of my home so perfectly and provide reliable functionality without sacrificing style. Which is my goal for every space in the house.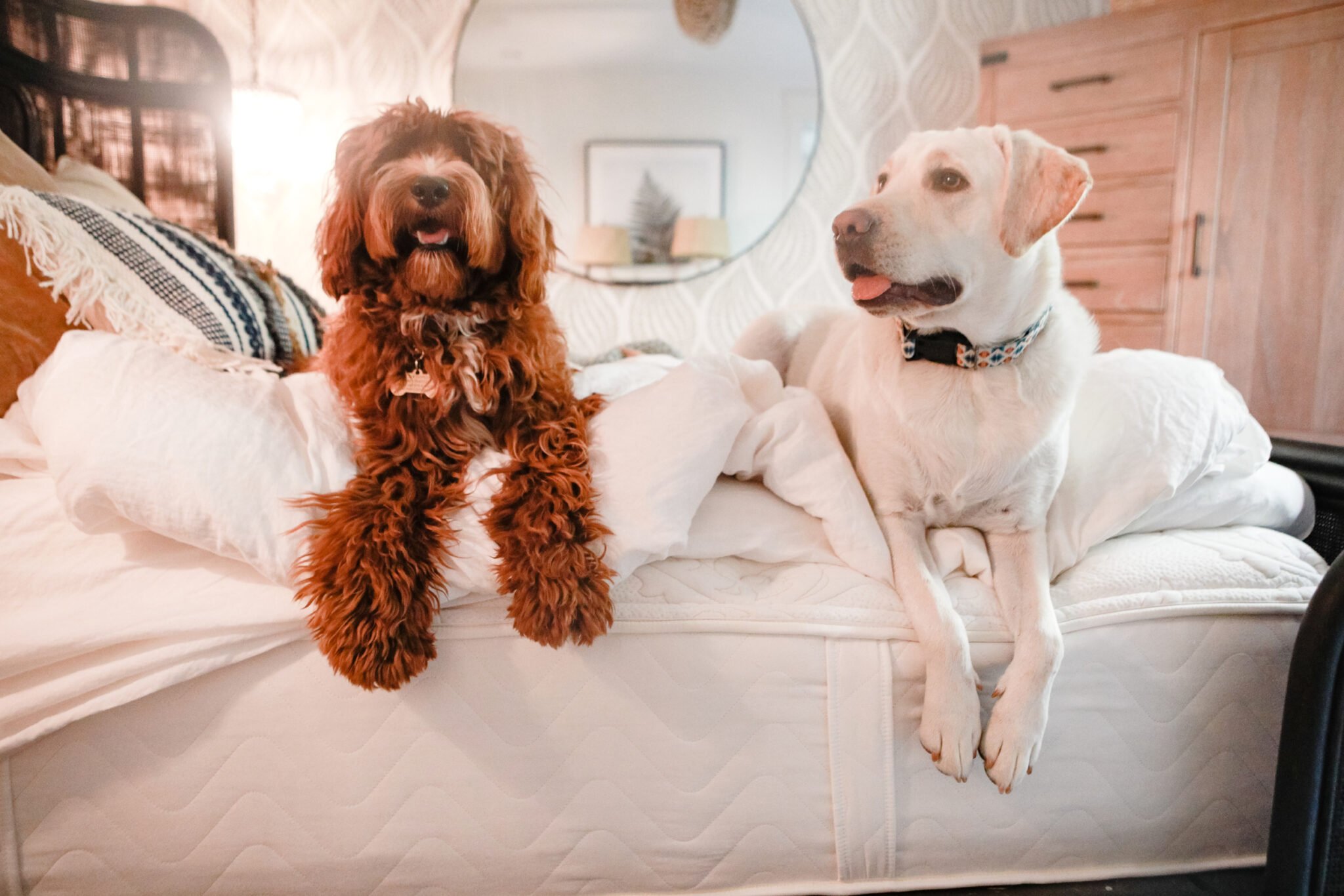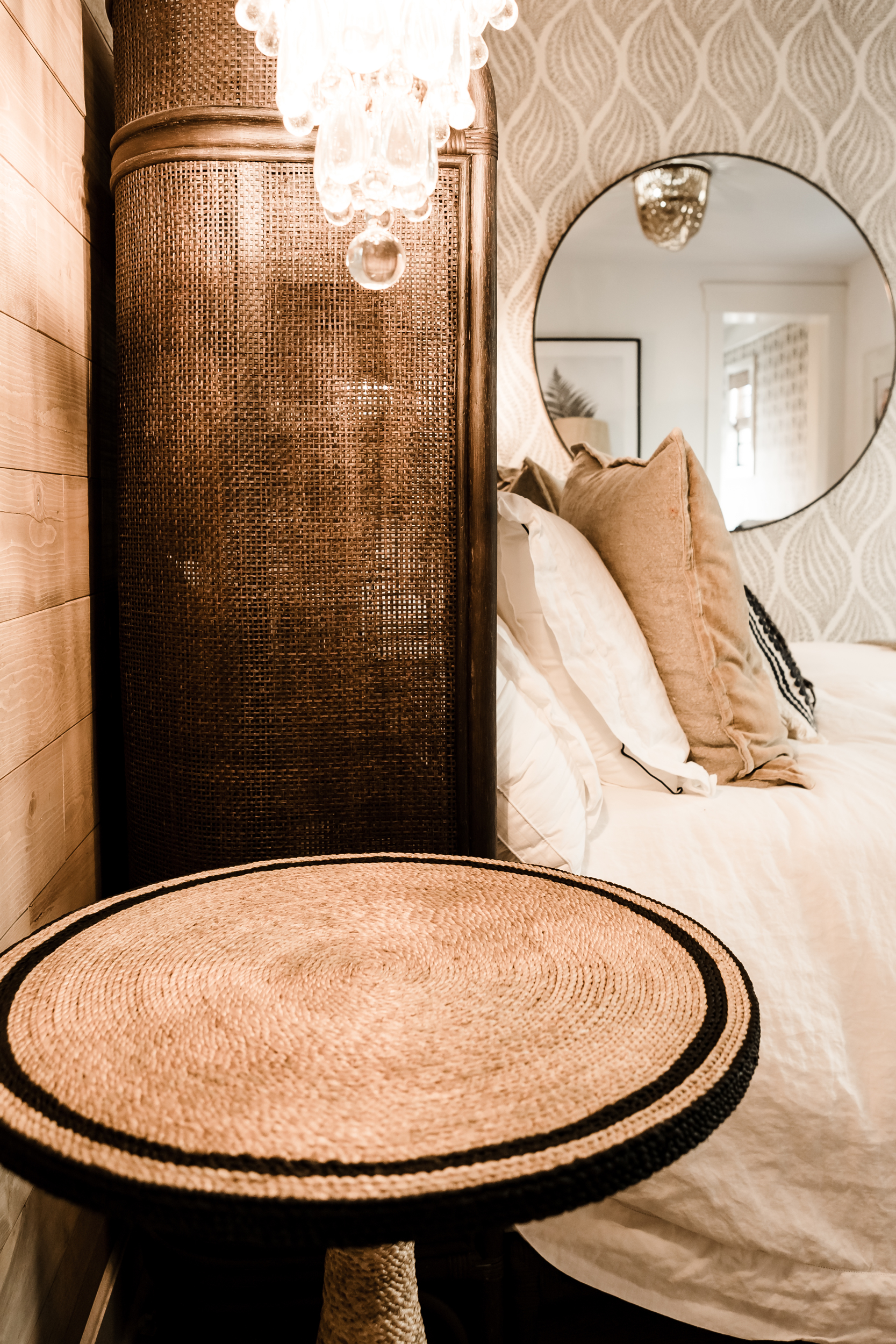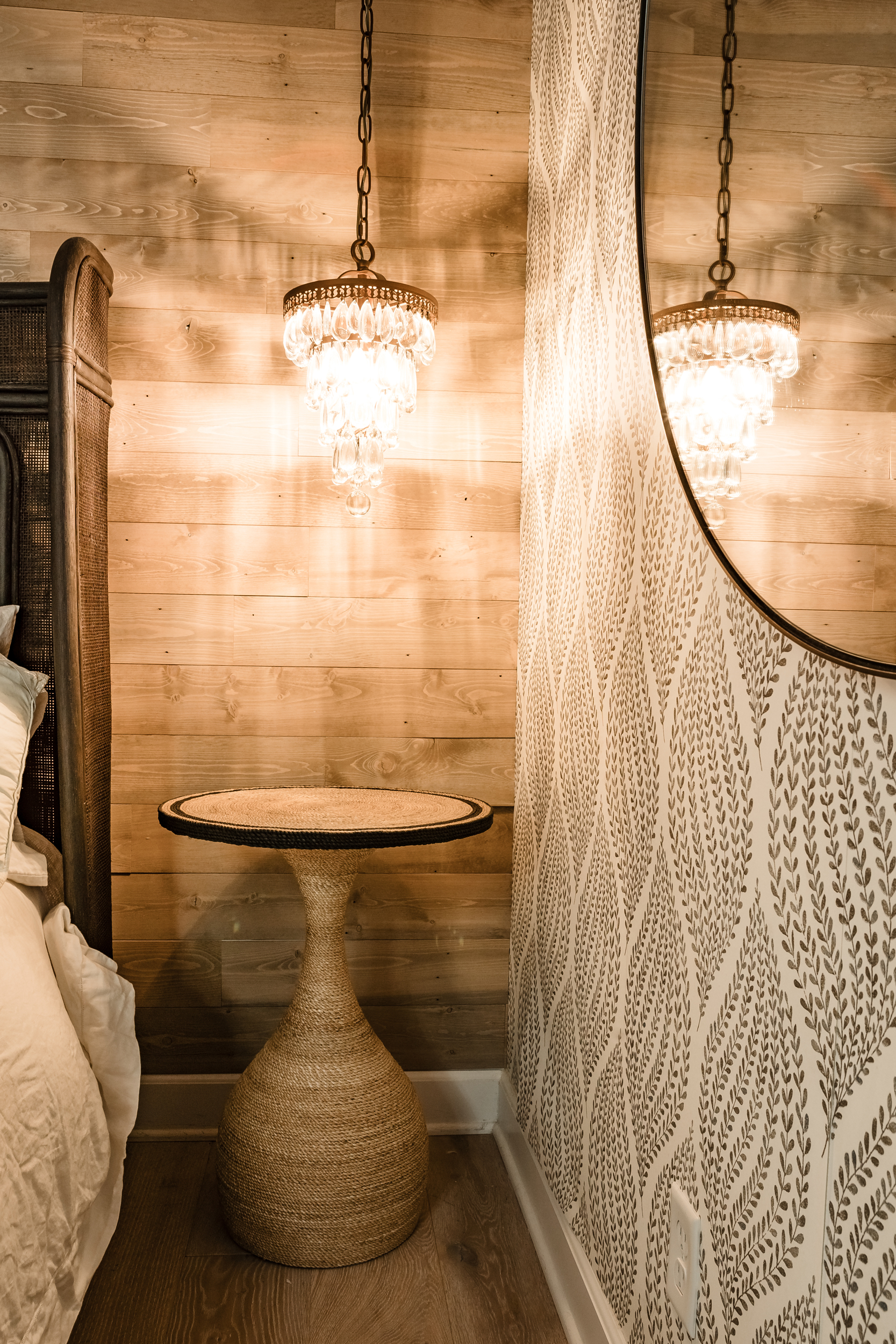 Cloud-Like Quality
But the best redesign of a space like a main or guest bedroom is the bed—it's the star of the show. I've learned that that is the place where you really invest in amazing, high-quality products. The bed is the number one thing your guests will use in that room, so I knew I wanted to make it count. At Arhaus, there are also a number of models to check out to make sure you're finding the right one for you and your guests—ranging from plush, like mine, to firm and eurostyle. Essentially, your guests' best night of sleep is in one of these mattresses, and don't be surprised when you start sneaking in there to sleep on it, too. It's that good.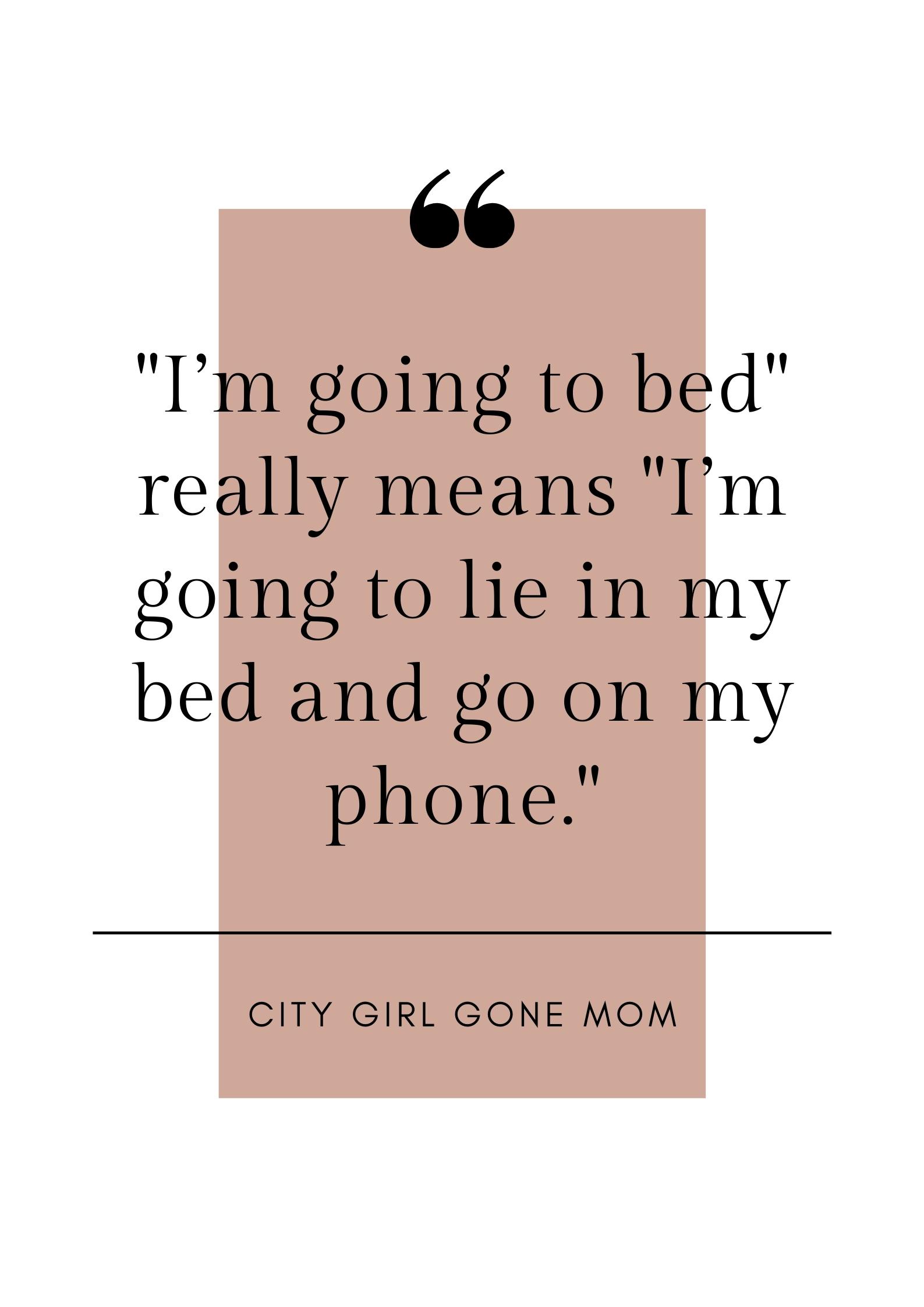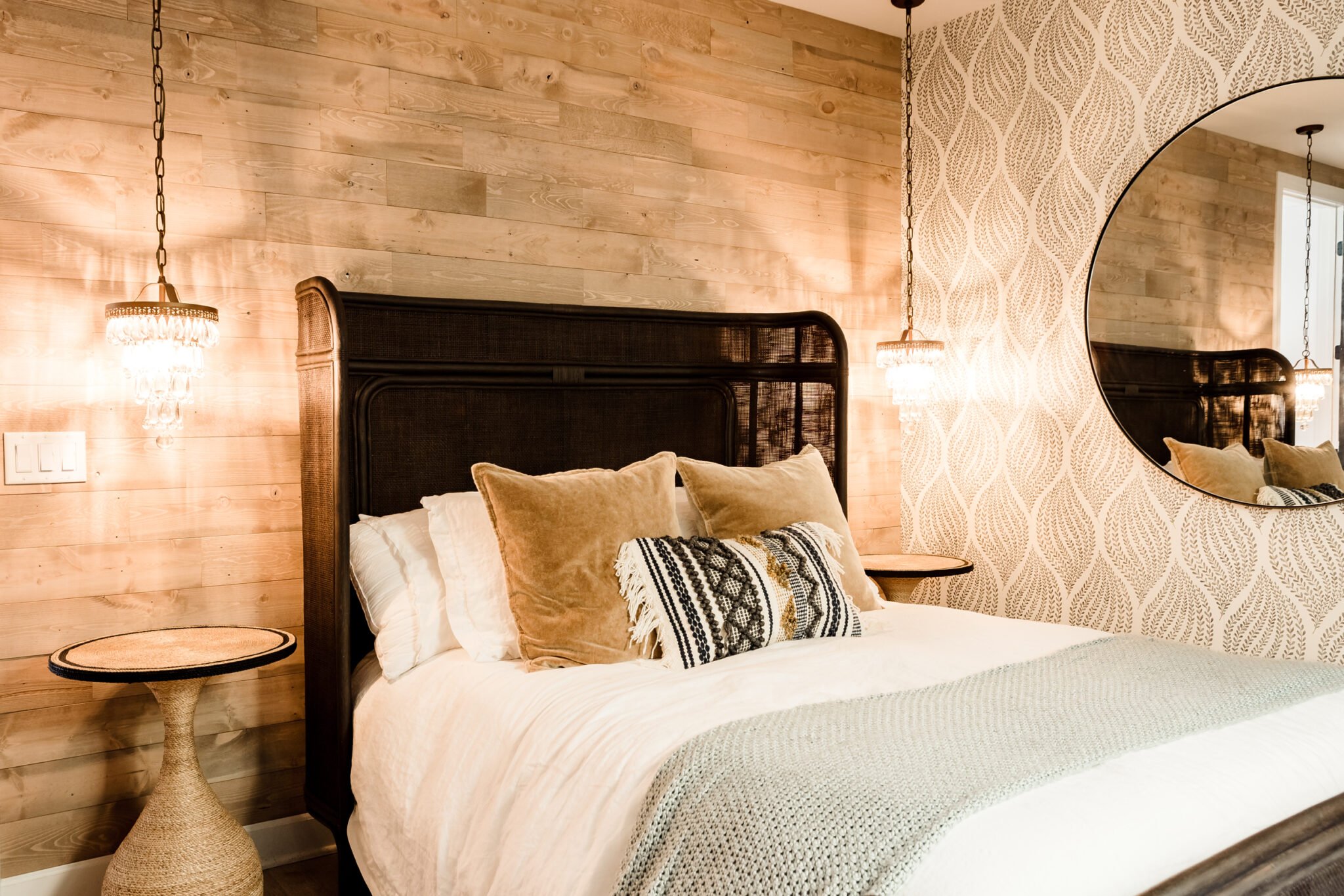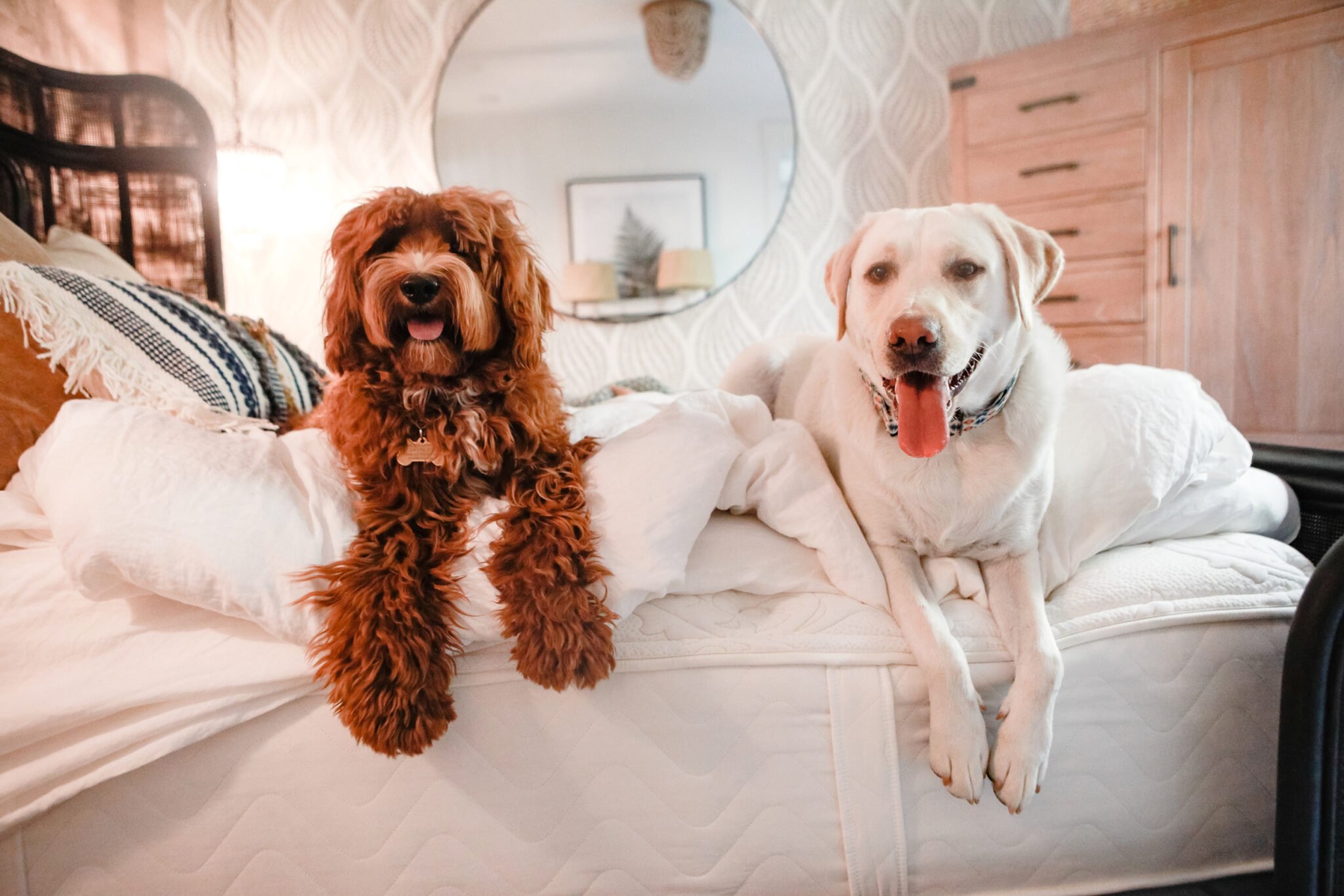 Tips for Parenting In Style...
Never boring, always awesome. Keep up to date with the latest from City Girl Gone Mom.